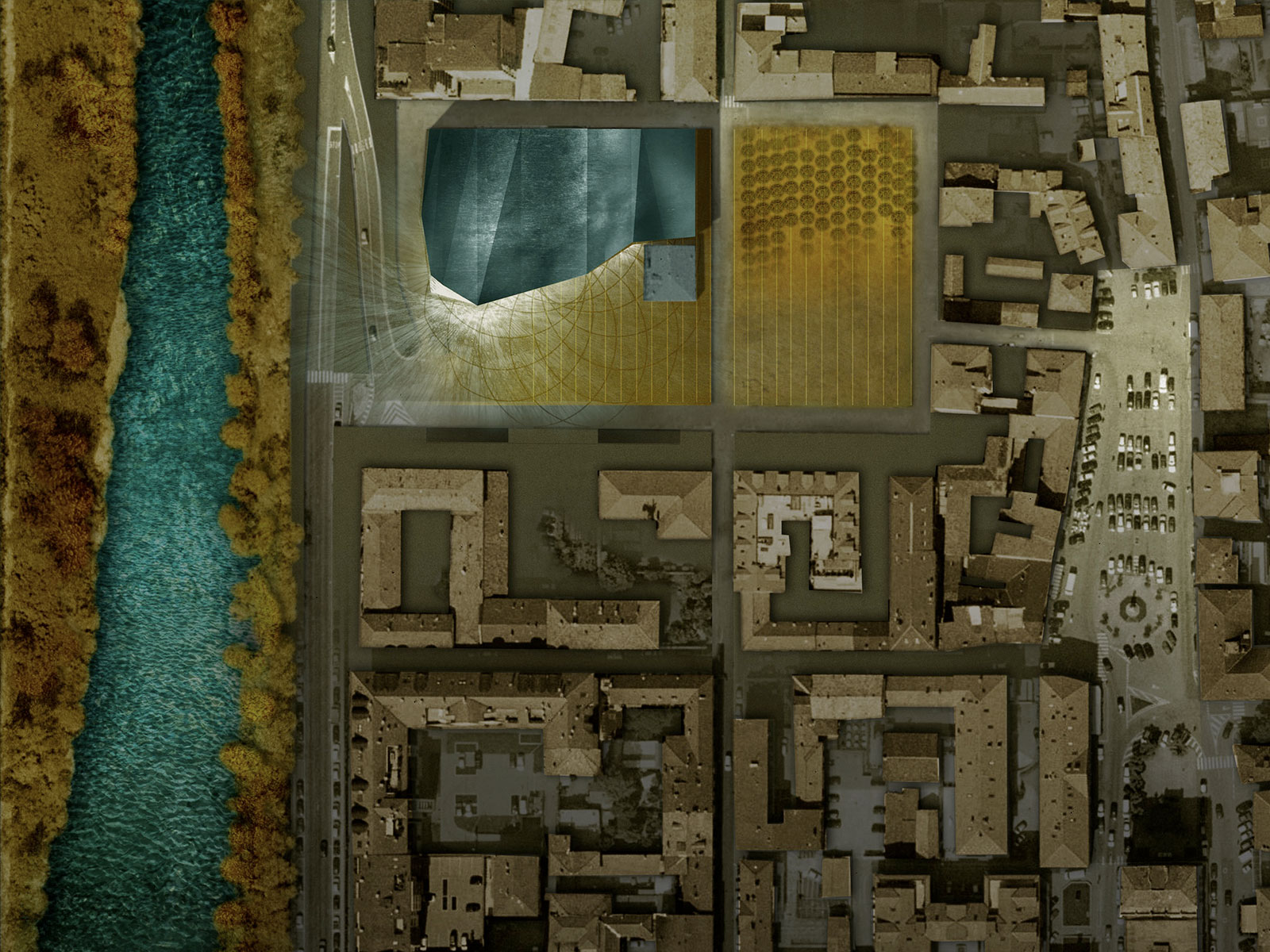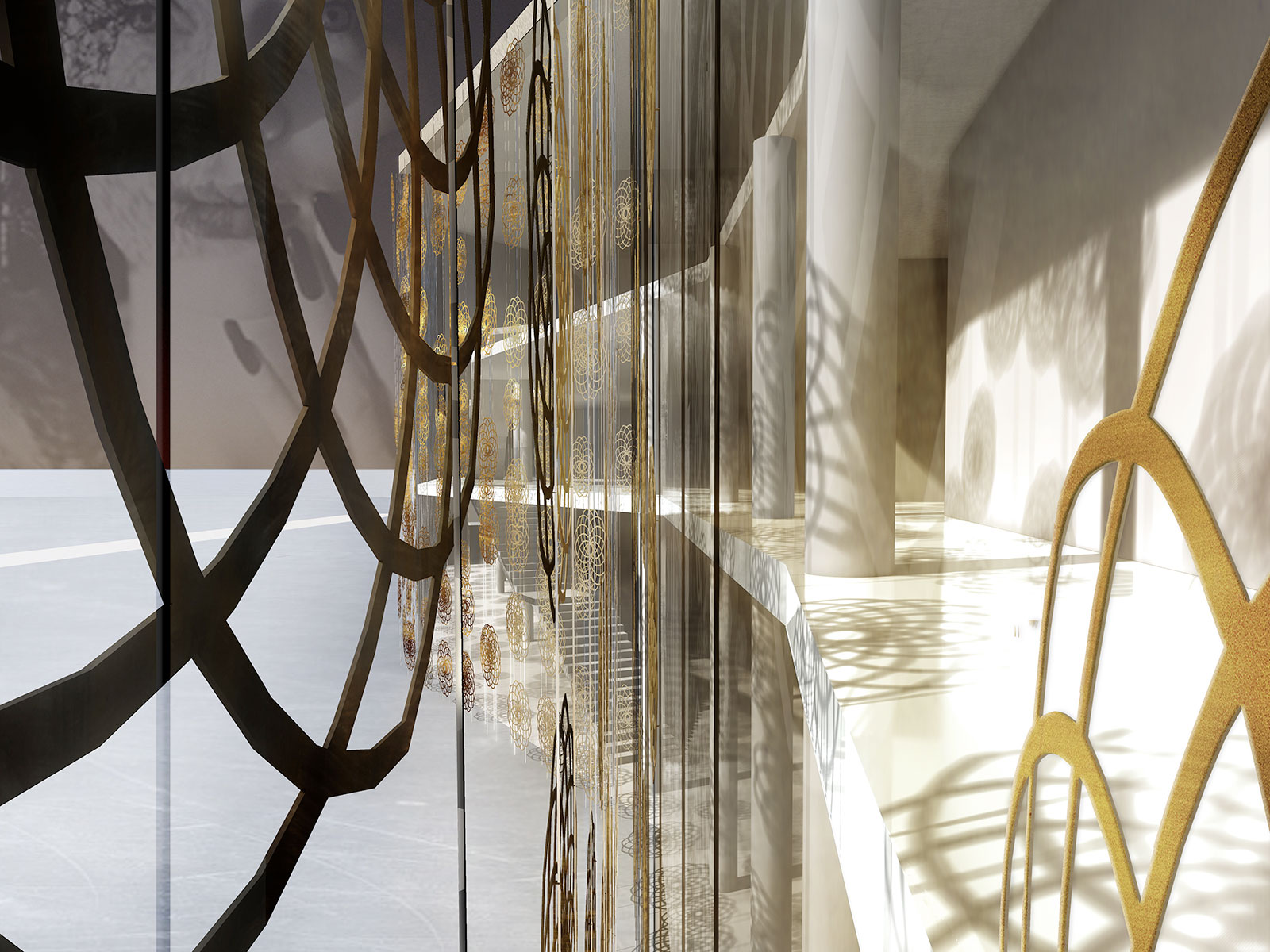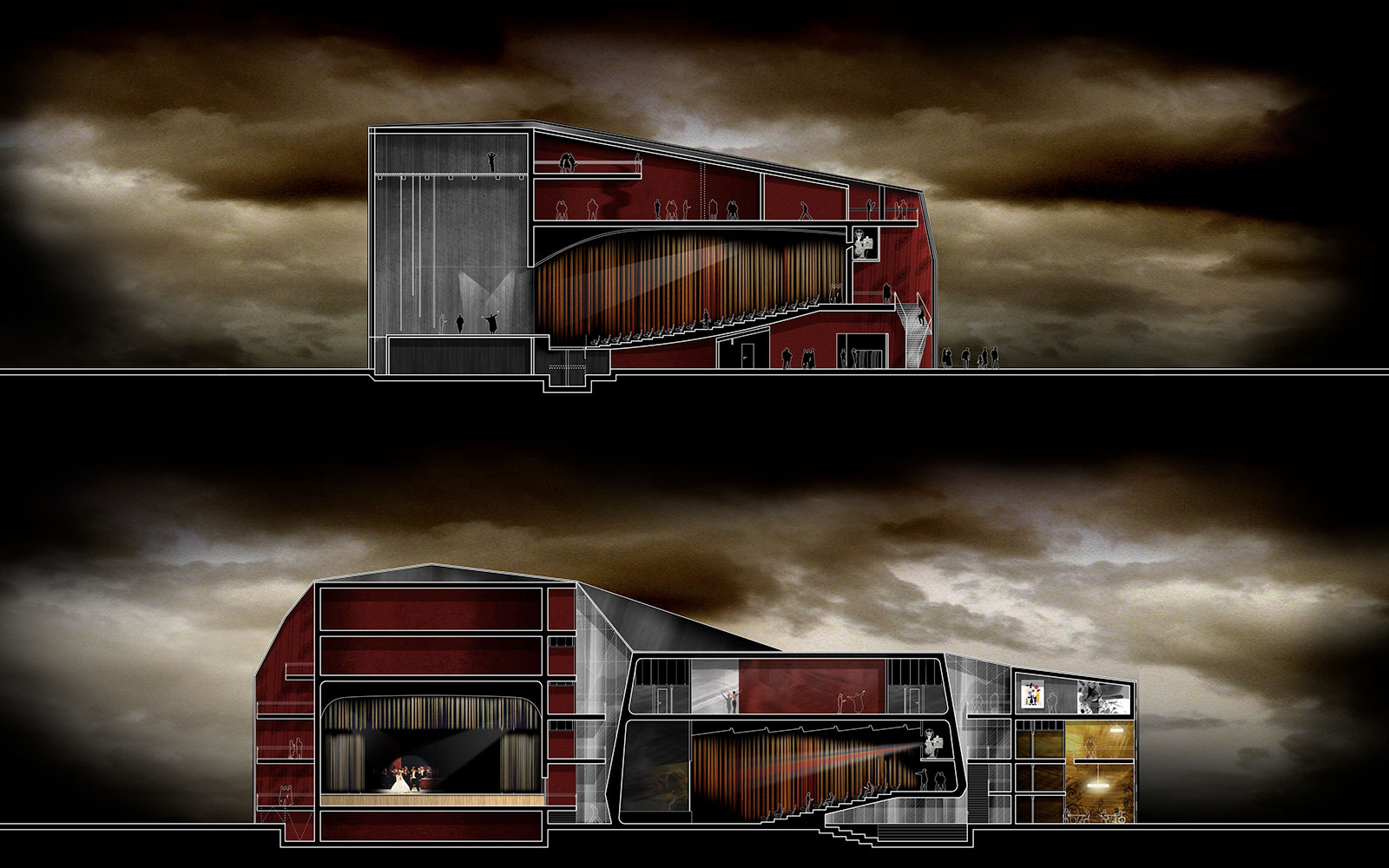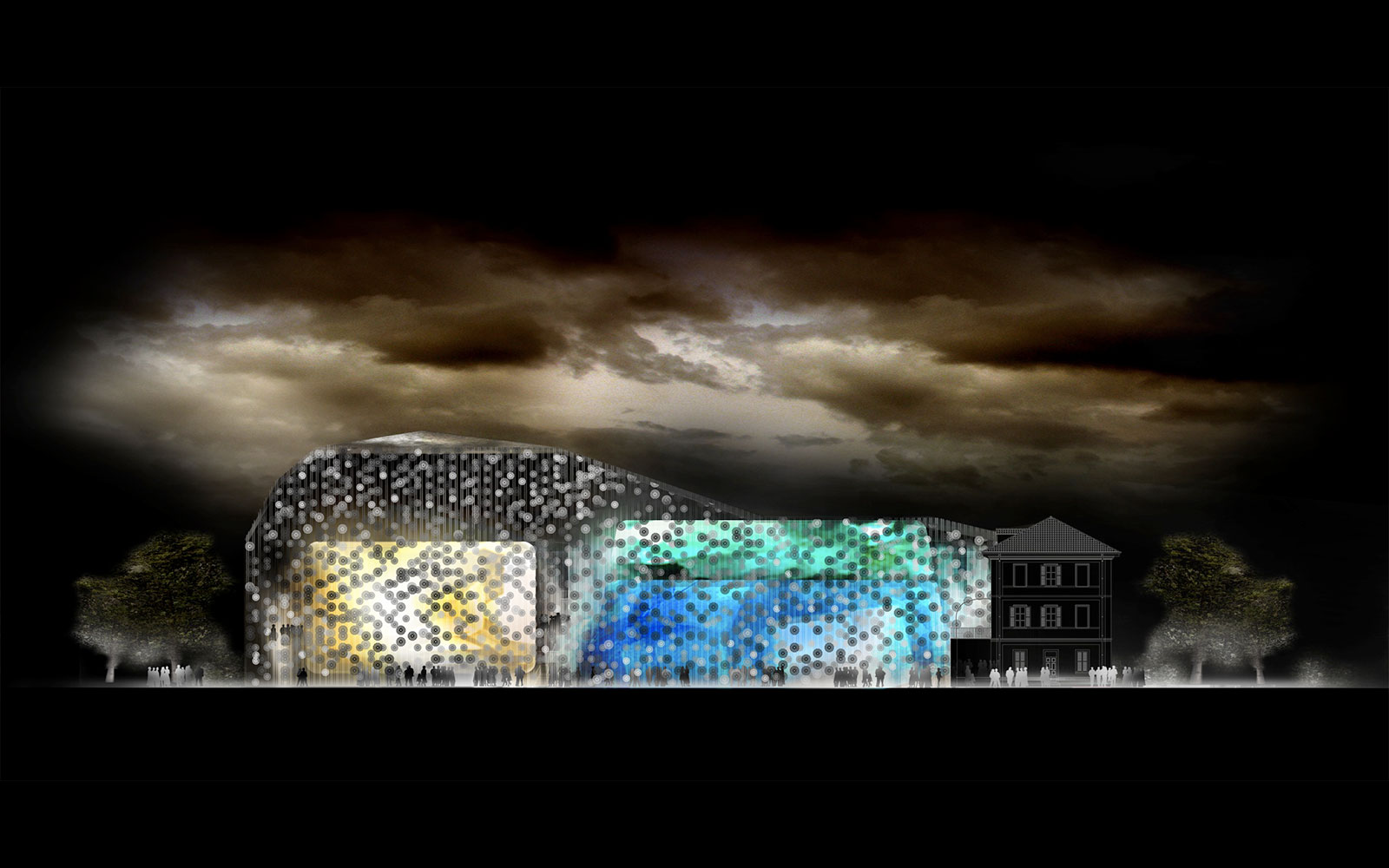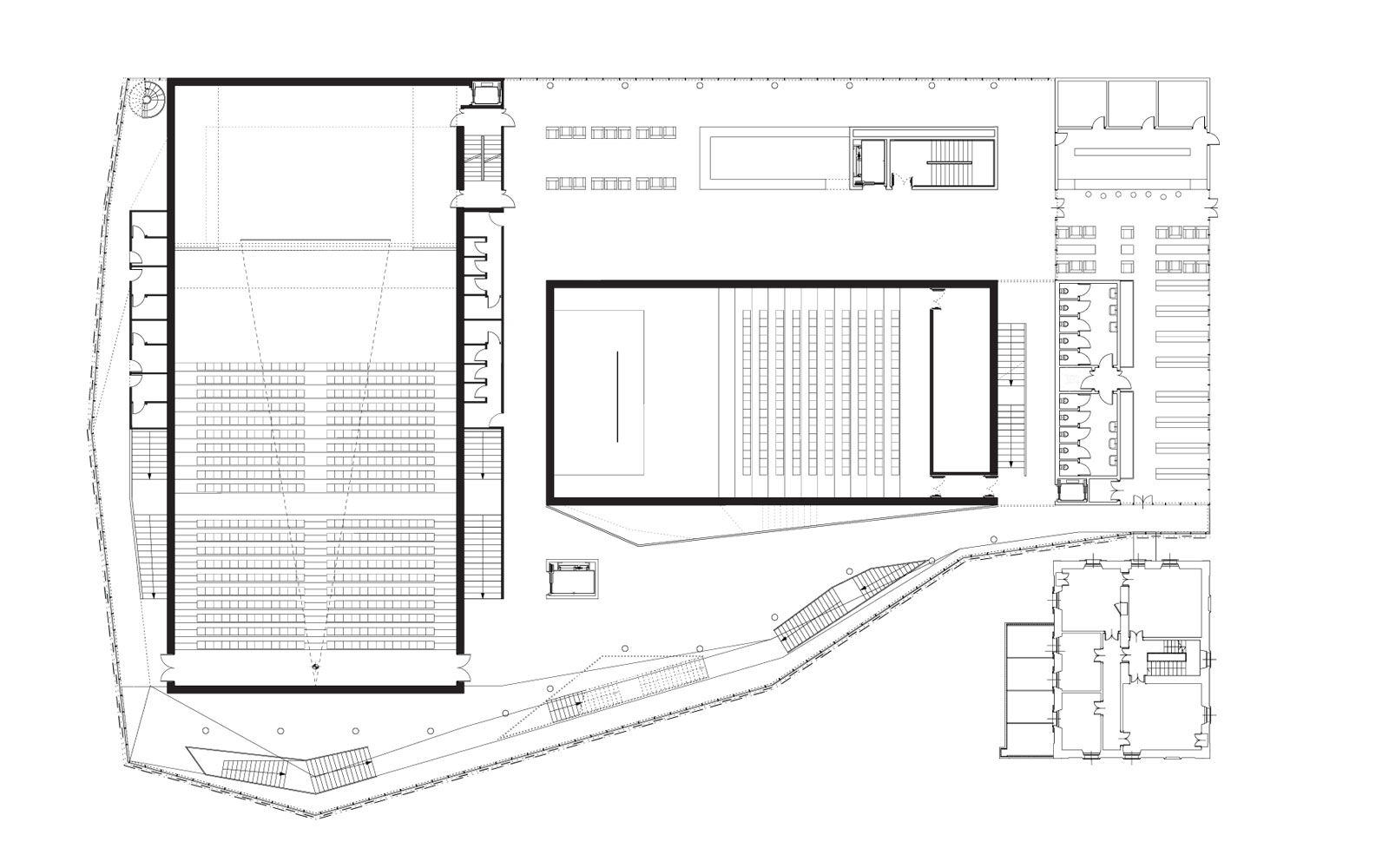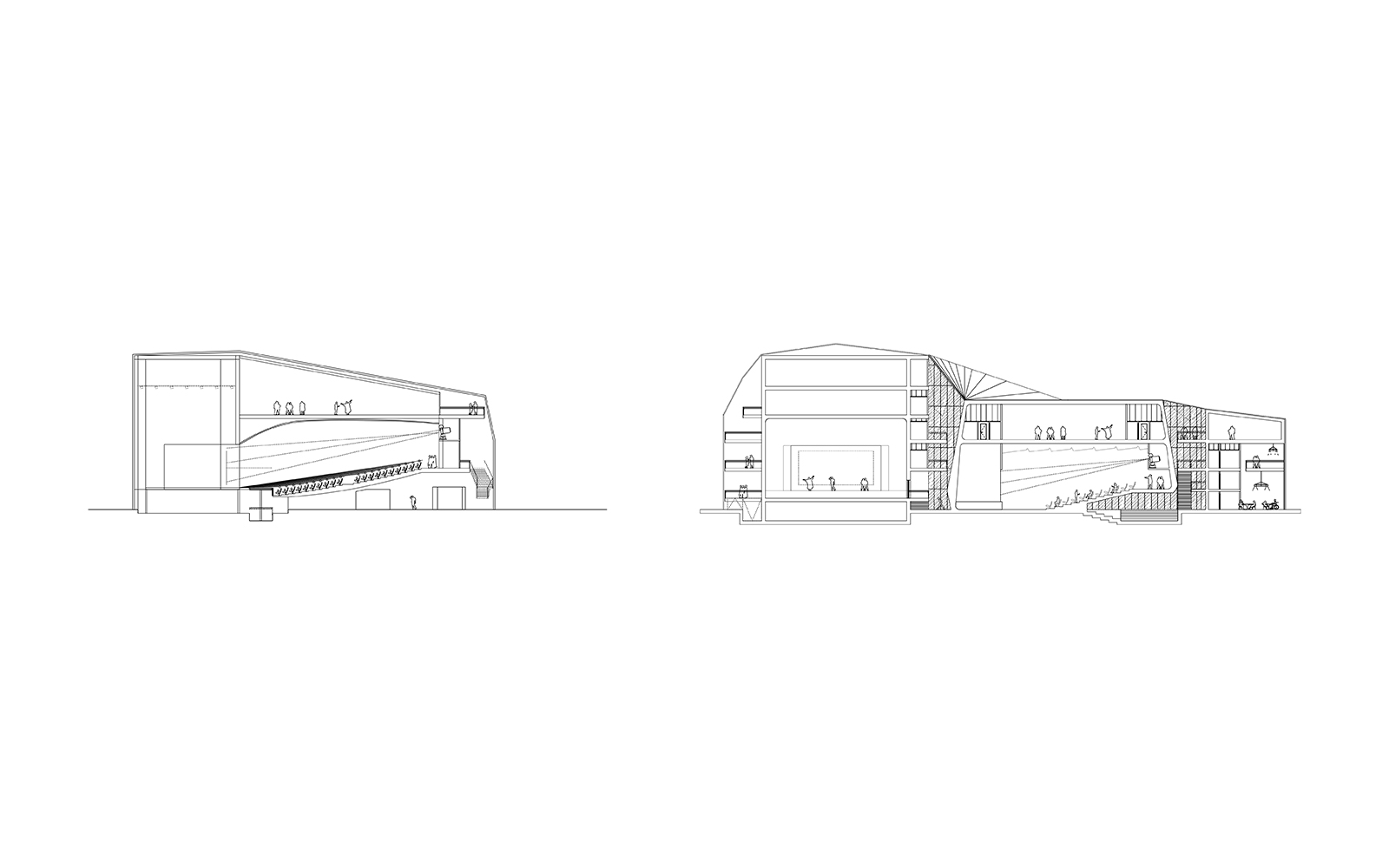 Verbania town theatre
Verbania, Italy
2007

program:
area: 5.600 sqm
client: Verbania Town Council
project: Alfonso Femia * with Rudy Ricciotti and Giampiero Peia
structural engineering: IQuadro ingegneria
services and environmental engineering: AI Engineering, AI Studio
safety and building yard advisor: Studio Russo
images: ©Atelier(s) Alfonso Femia
"The lake and the camellia.
The building becomes a sequence of empty, filling up spaces. Not through self-celebrating shapes, but thanks to sequences of spaces where everything becomes rarefied in always different ways." AF
The lake and the camellia.
Conceiving a public function without considering the place's founding aspects is meaningless. In Verbania these aspects are the relationship between the mountains' verticality and the lake's horizontality. The place offers an urban gap and a little building that has to be maintained. The surrounding emptiness creates the limits: it overlooks the river in search of the lake, but at the same time it looks towards the mountains.
The building becomes a sequence of empty, filling up spaces.
Not through self-celebrating shapes, but thanks to sequences of spaces where everything becomes rarefied in always different ways. Here there is a new "beauty" along the lake edge.