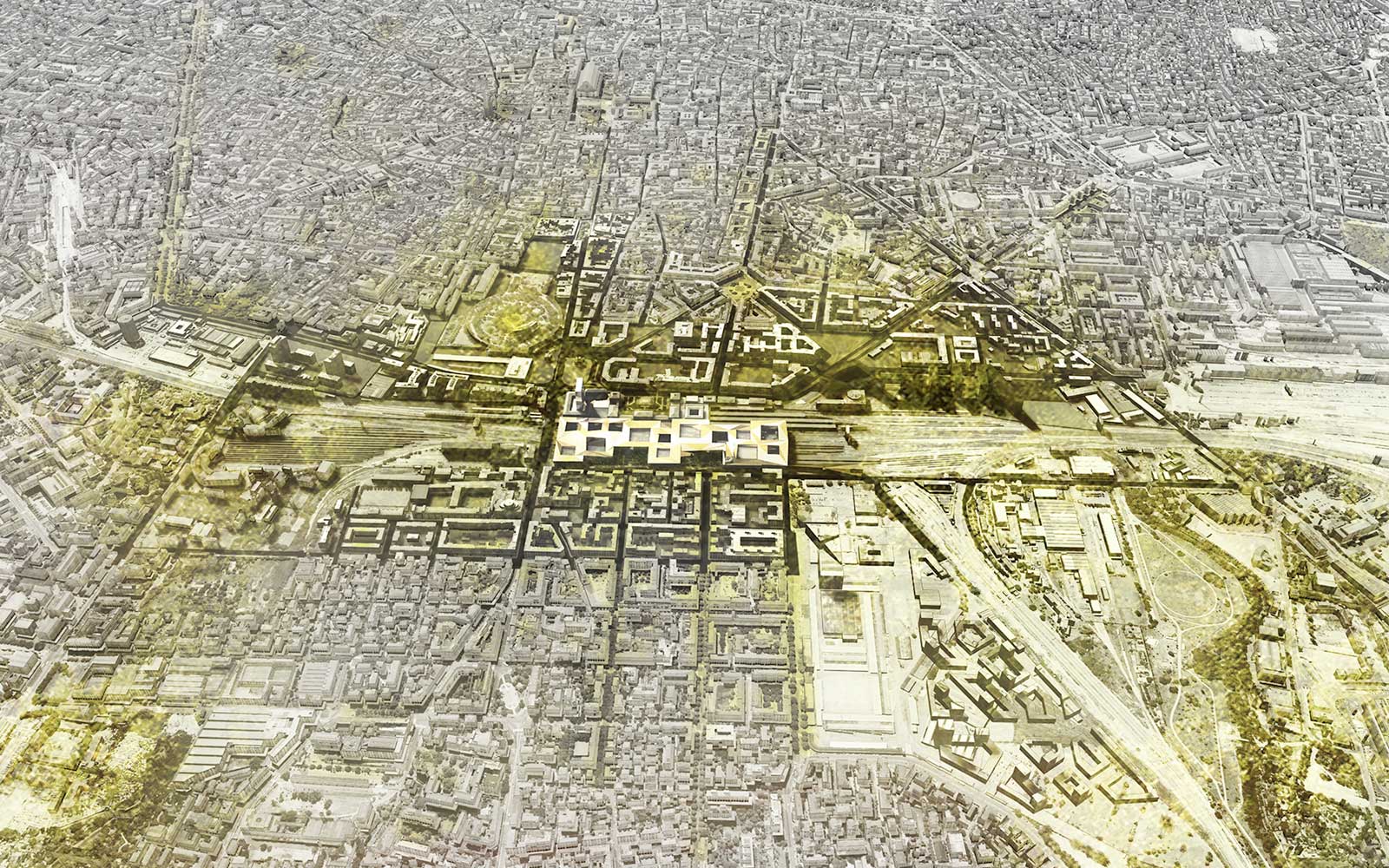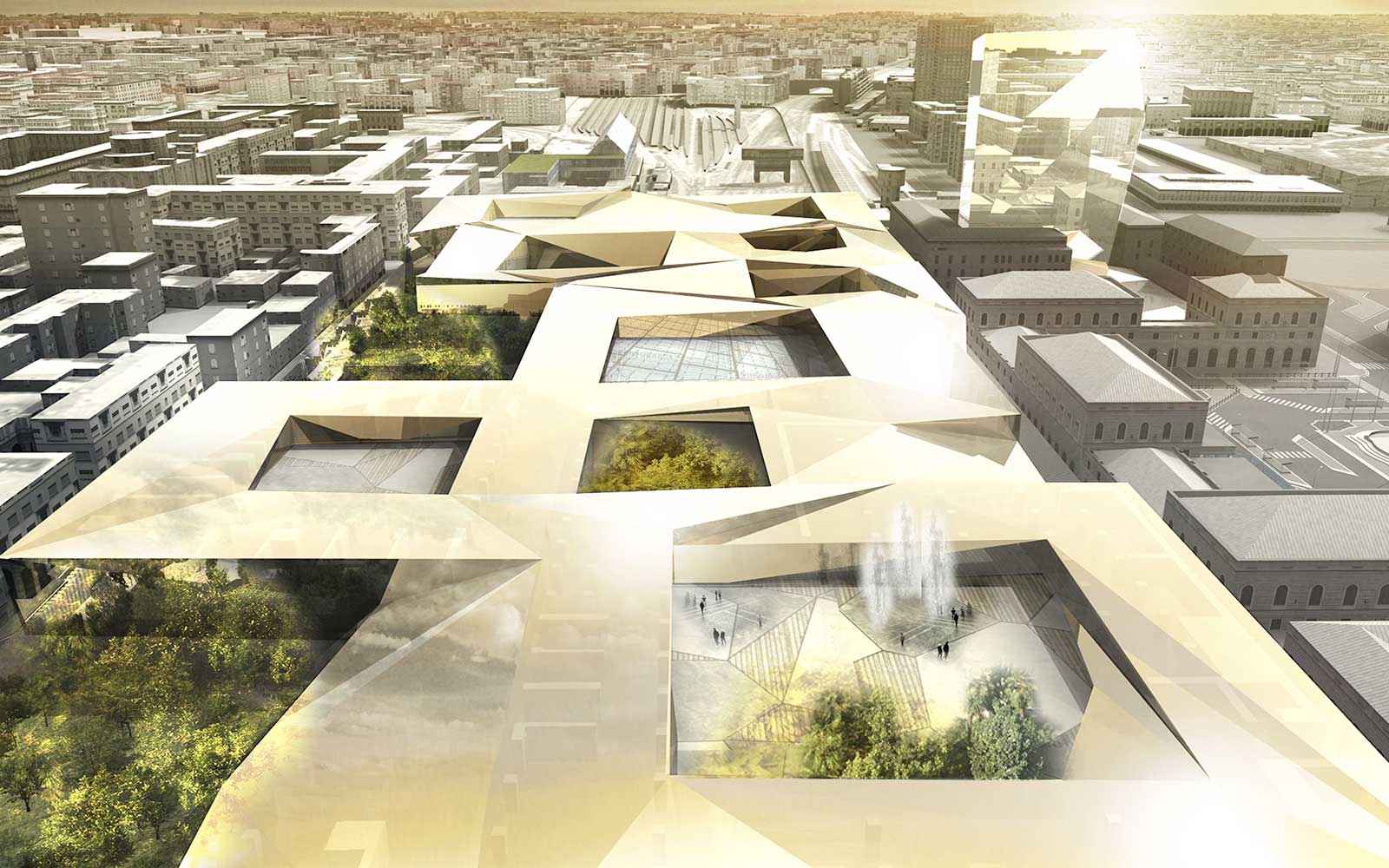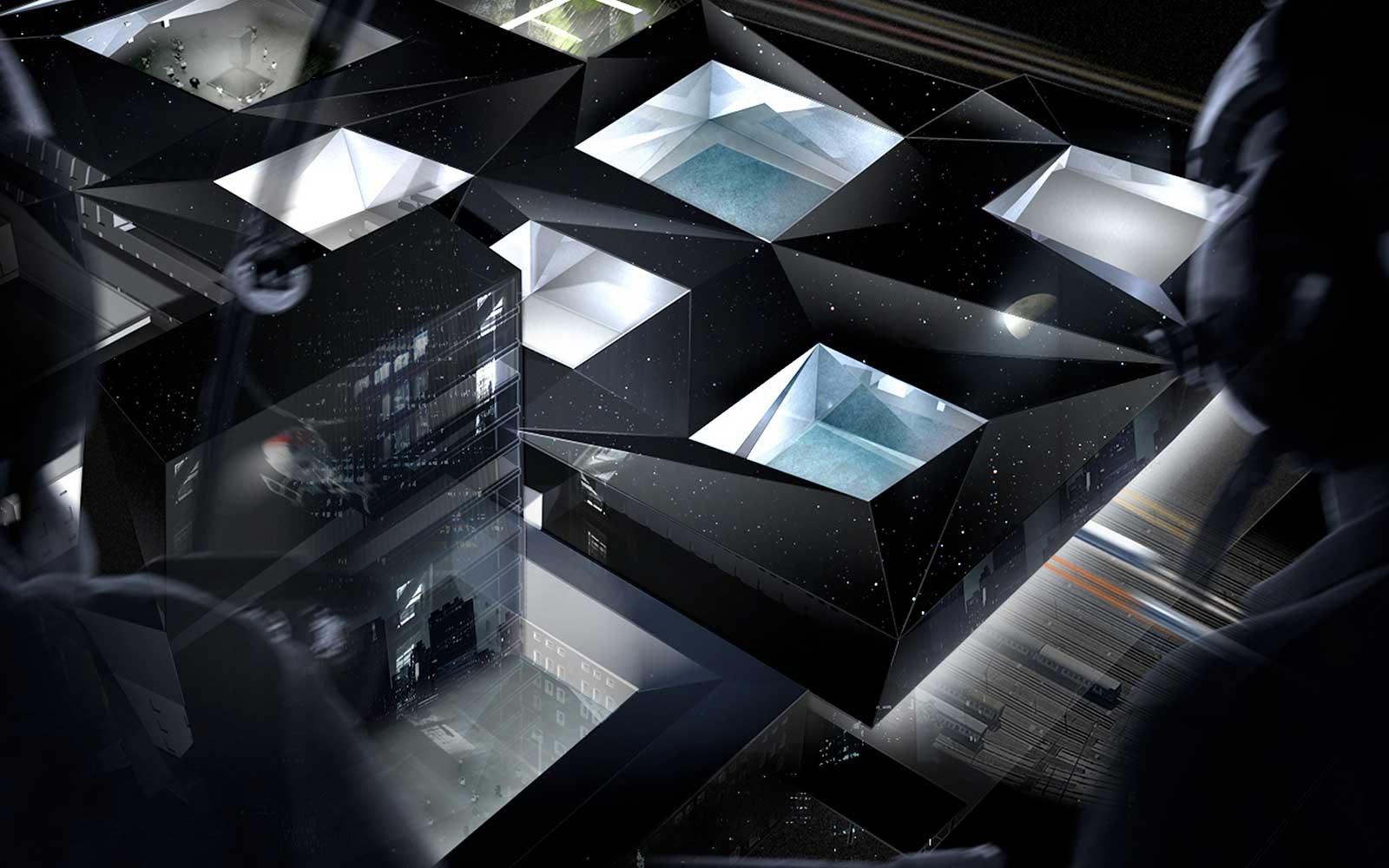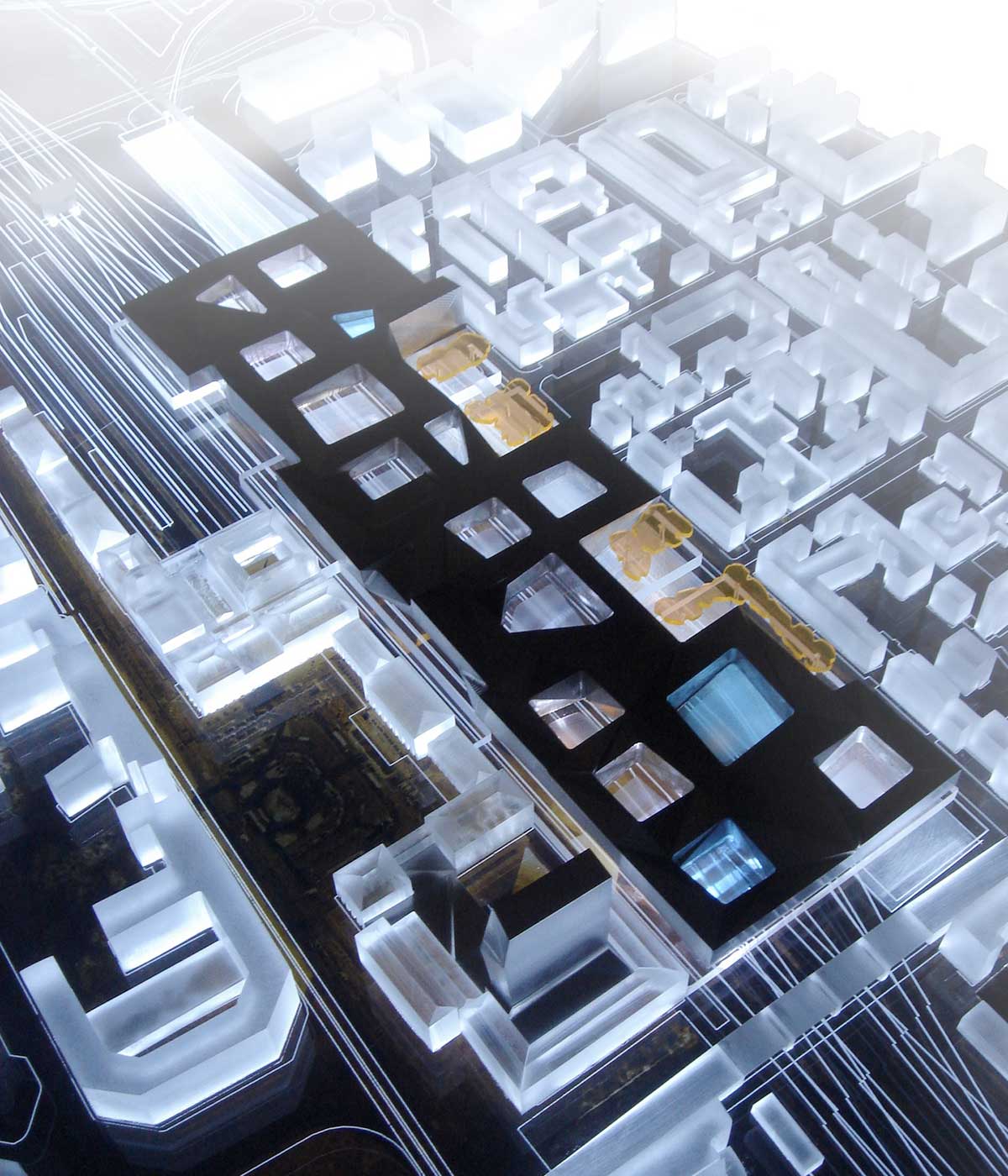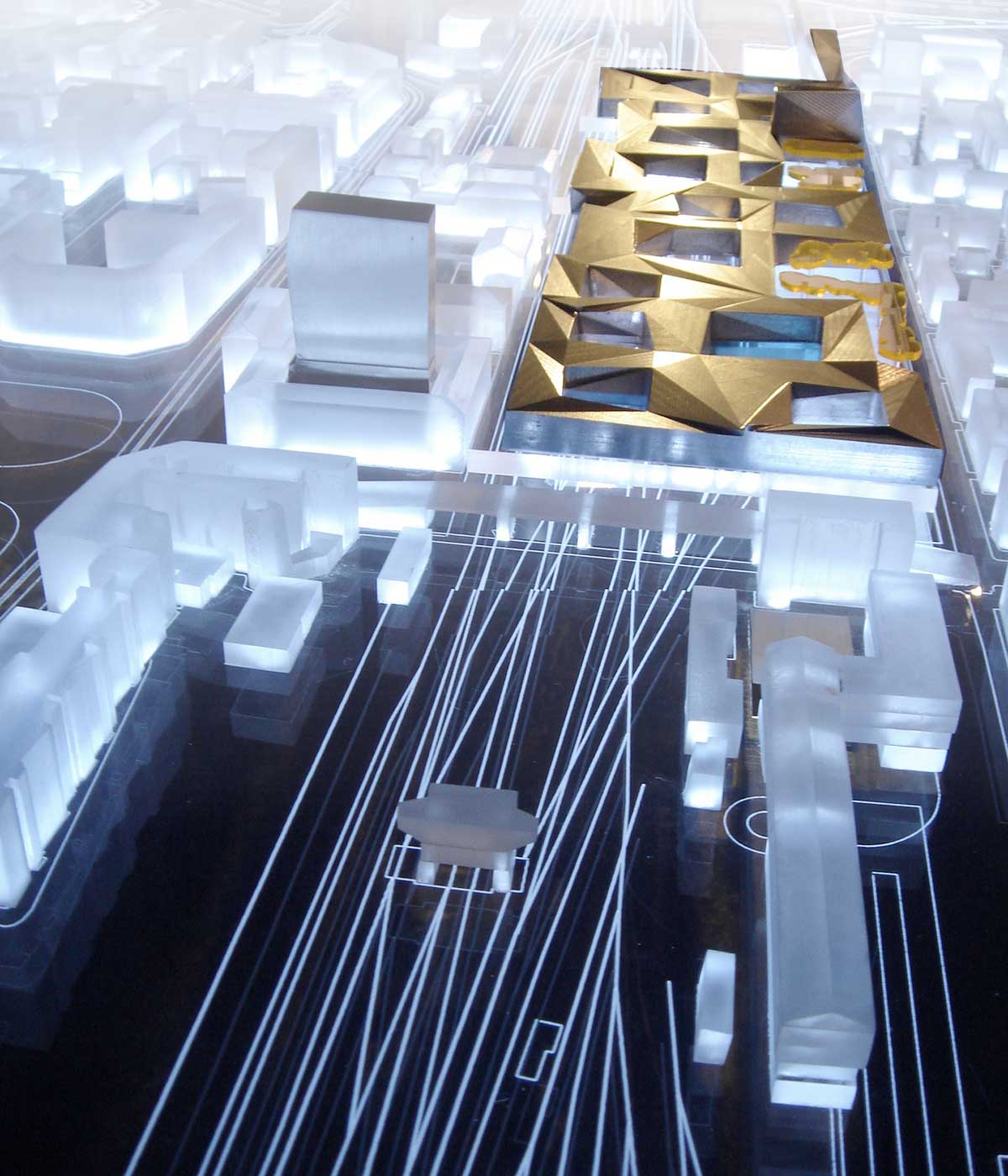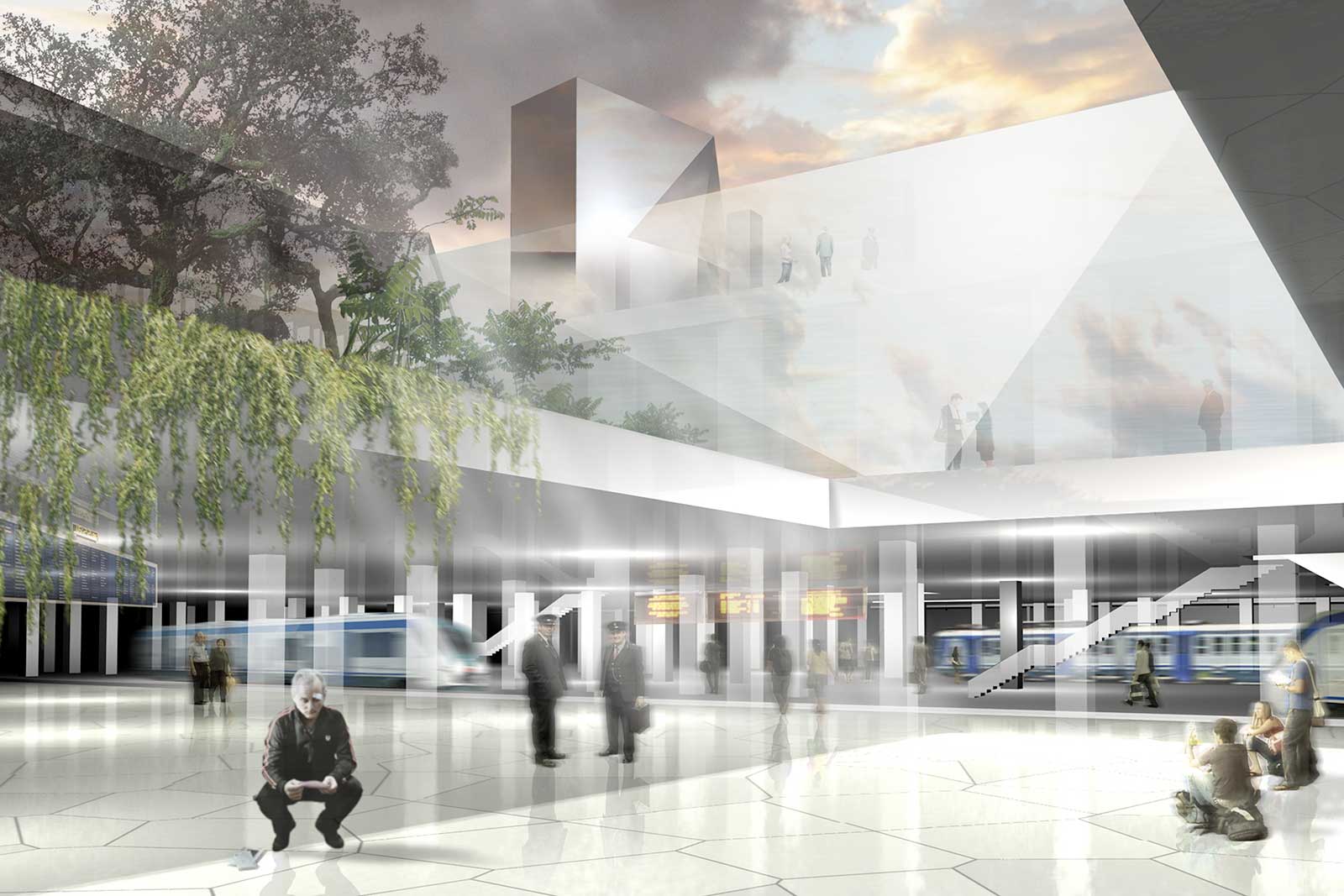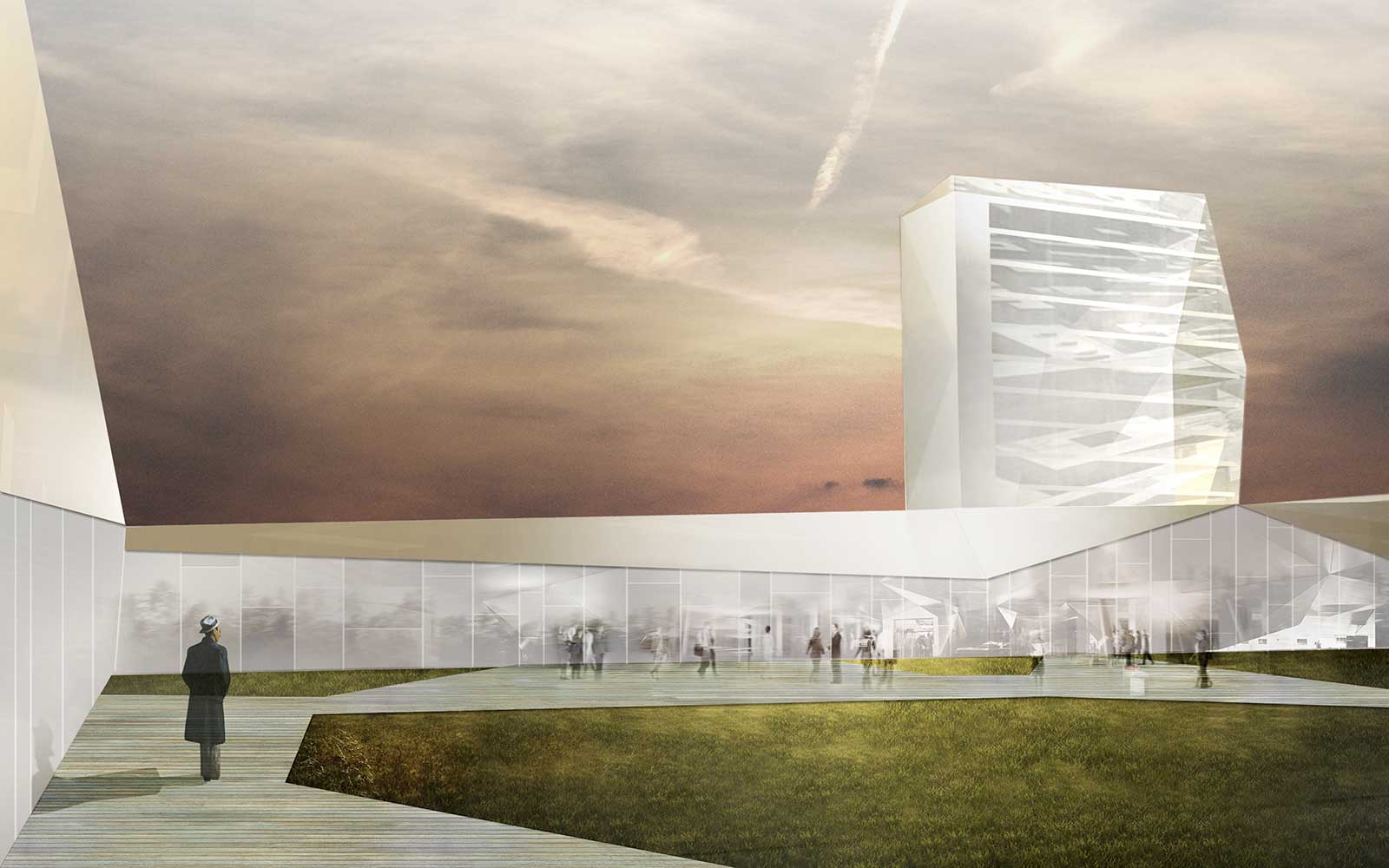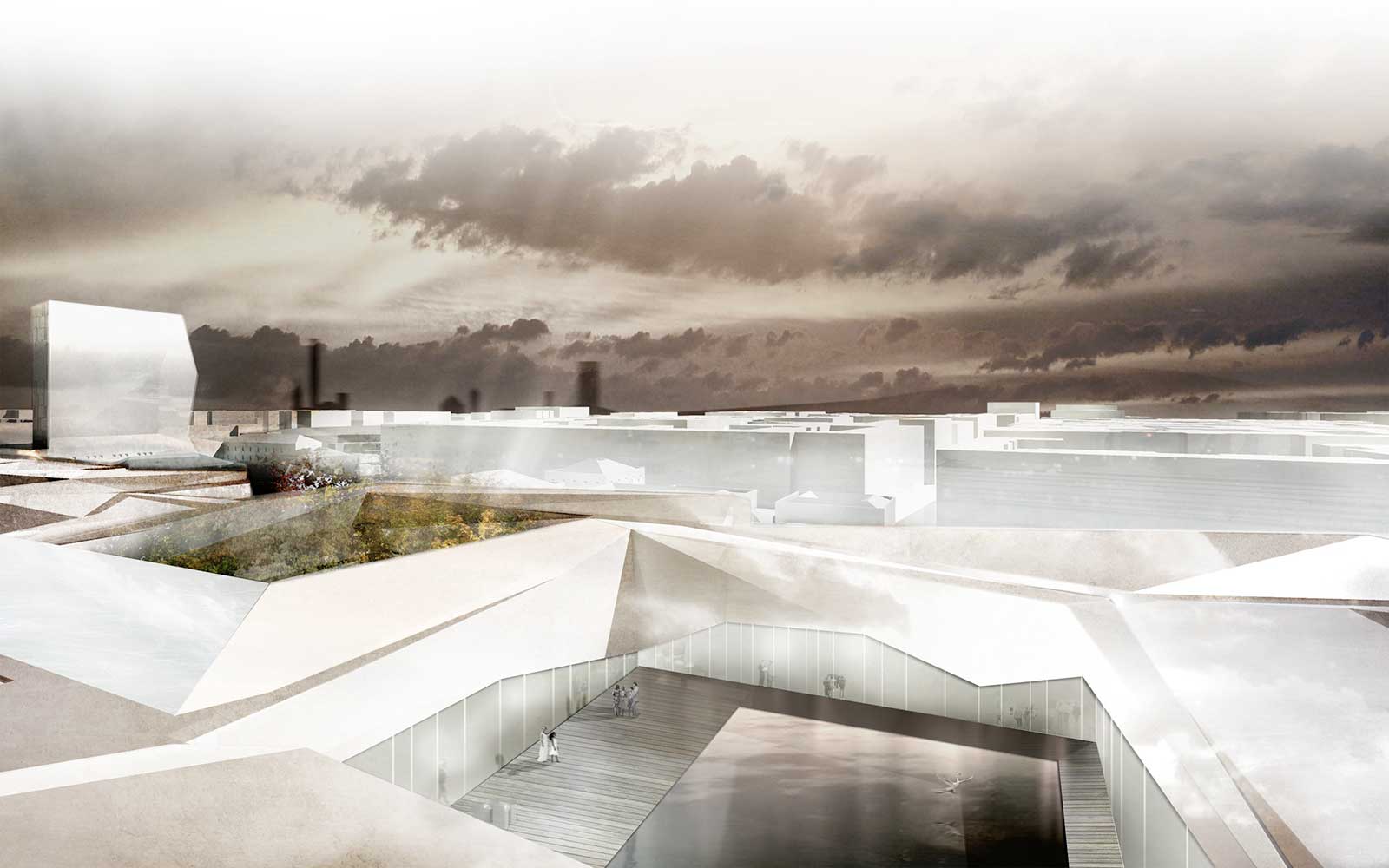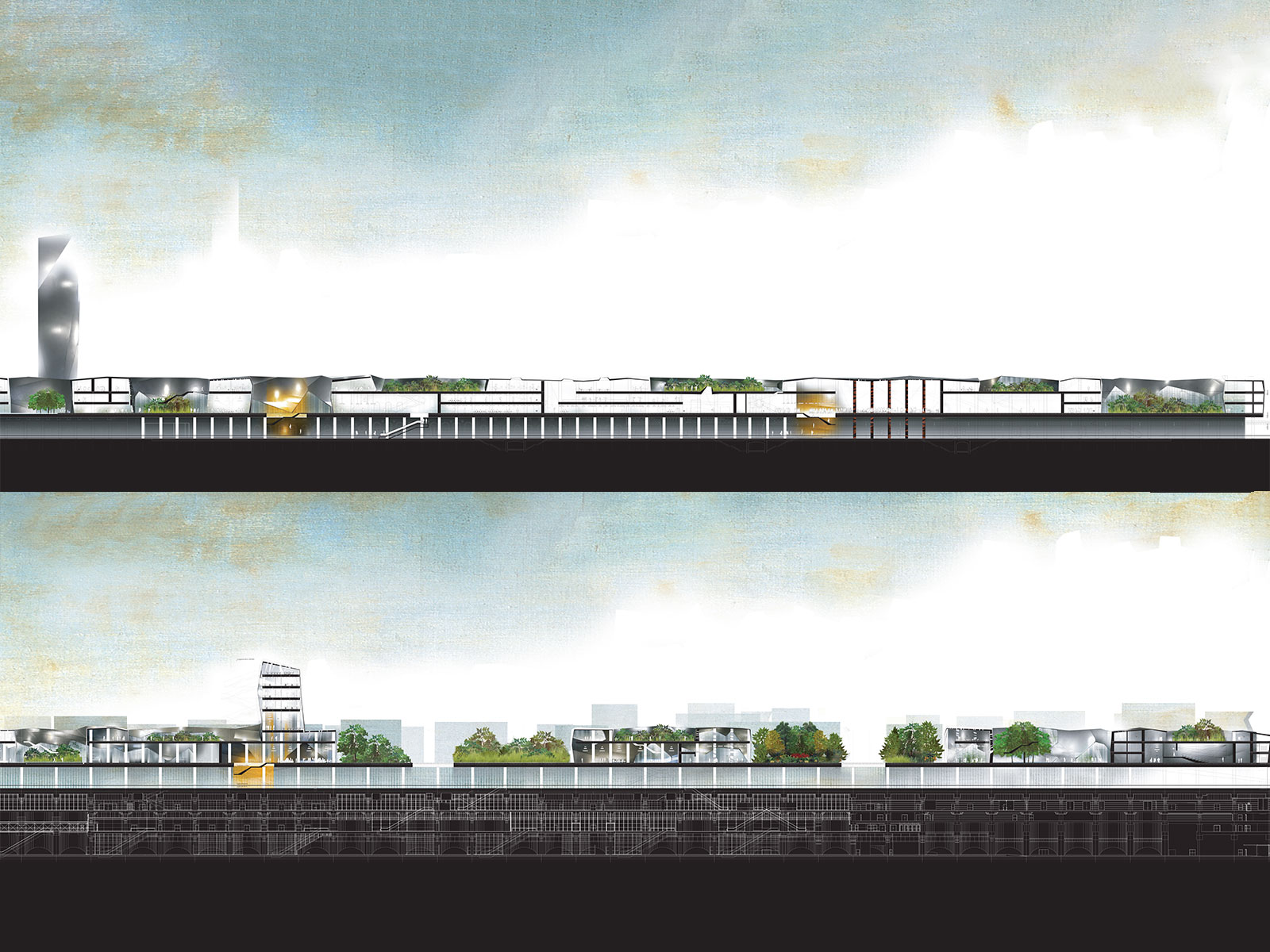 New Bologna Central Station
Bologna, Italy
2008

program: preliminary design for the new Bologna Central Station
total area: 226 000 m2
client: Bologna Town Council, RFI
project: Alfonso Femia * with Rudy Ricciotti
landscape design: Alfonso Femia * with Ori&Arienti
roads and infrastructures, structural engineering: IQuadro Ingegneria
services engineering, environmental engineering: AI Engineering, AI Studio
consultants: Franco Mazzetto e Aldo Mazzanobile
safety and building yard advisor: Studio Russo
images: ©Atelier(s) Alfonso Femia & Attu Studio
"The city thrives on density.
Density coming from activity, motion, reality, time.
The fabric is the layering of this physical and temporal density, it is the different speeds and paces of the city being given concrete form." AF
Precision, density, the city: a Diamond for Bologna. Nothing strange. Nothing is knocked down. It is not strictly necessary.
There has been no attempt to overlap and cancel out or overwhelm and destroy, even with it is all played down by startling architectural languages. No. The city must use this gap to re-establish union and interaction. It must rediscover its grounding, relational features: courtyards, porticos, parks, secret or reflective gardens, water which is either unexpected and magical or rediscovered and reassuring.
Interaction between public and private space.
The city thrives on density.
Density coming from activity, motion, reality, time.
The fabric is the layering of this physical and temporal density, it is the different speeds and paces of the city being given concrete form.
We build a piece of the city.
Suspended, in its reflections, between the heavens and earth.
Precision, Density, Tenacity, Layering, Conductivity, Multiplicity.
A diamond for Bologna.
• PROJECT VIDEOS:
>
Competition for the new Bologna train station