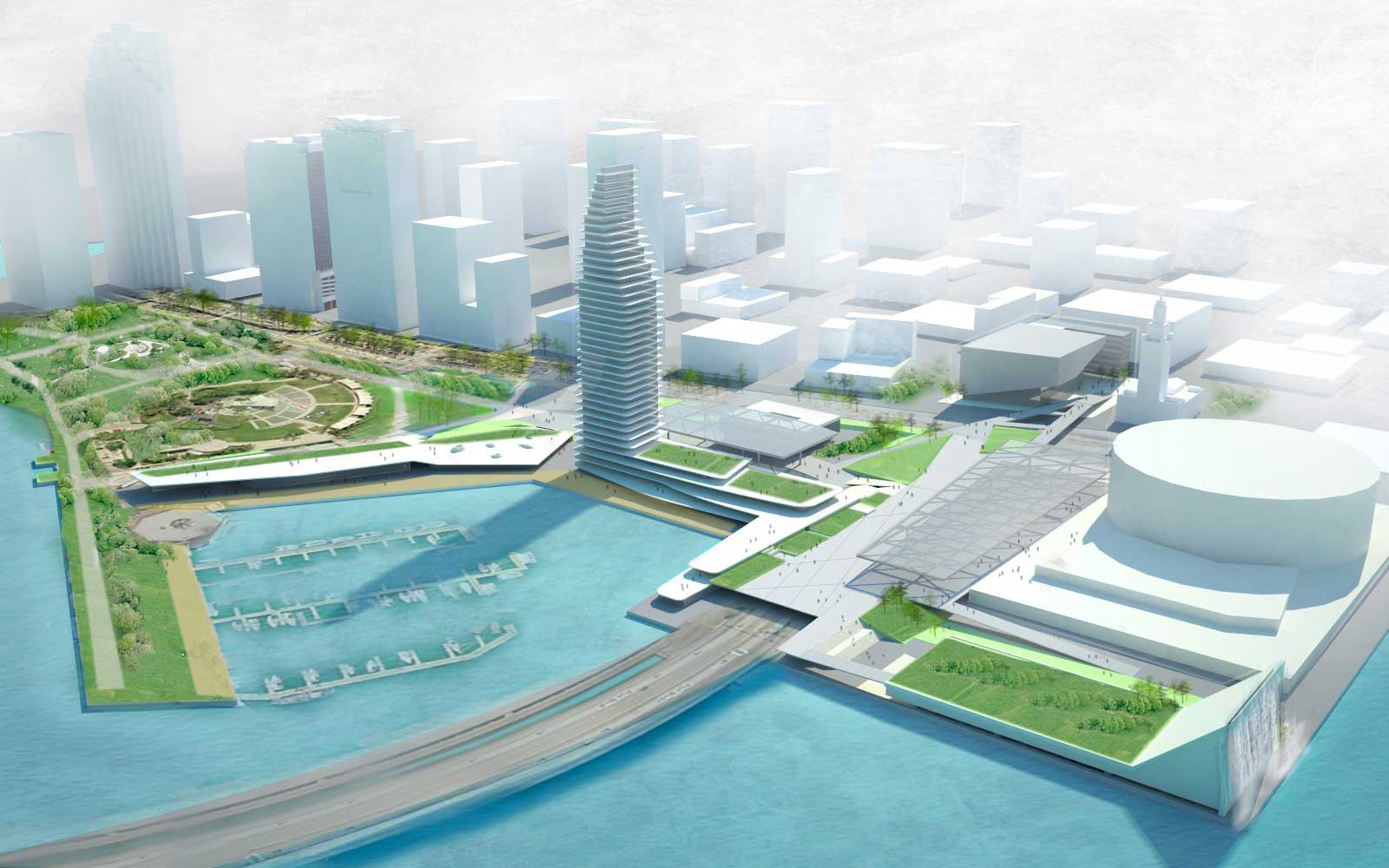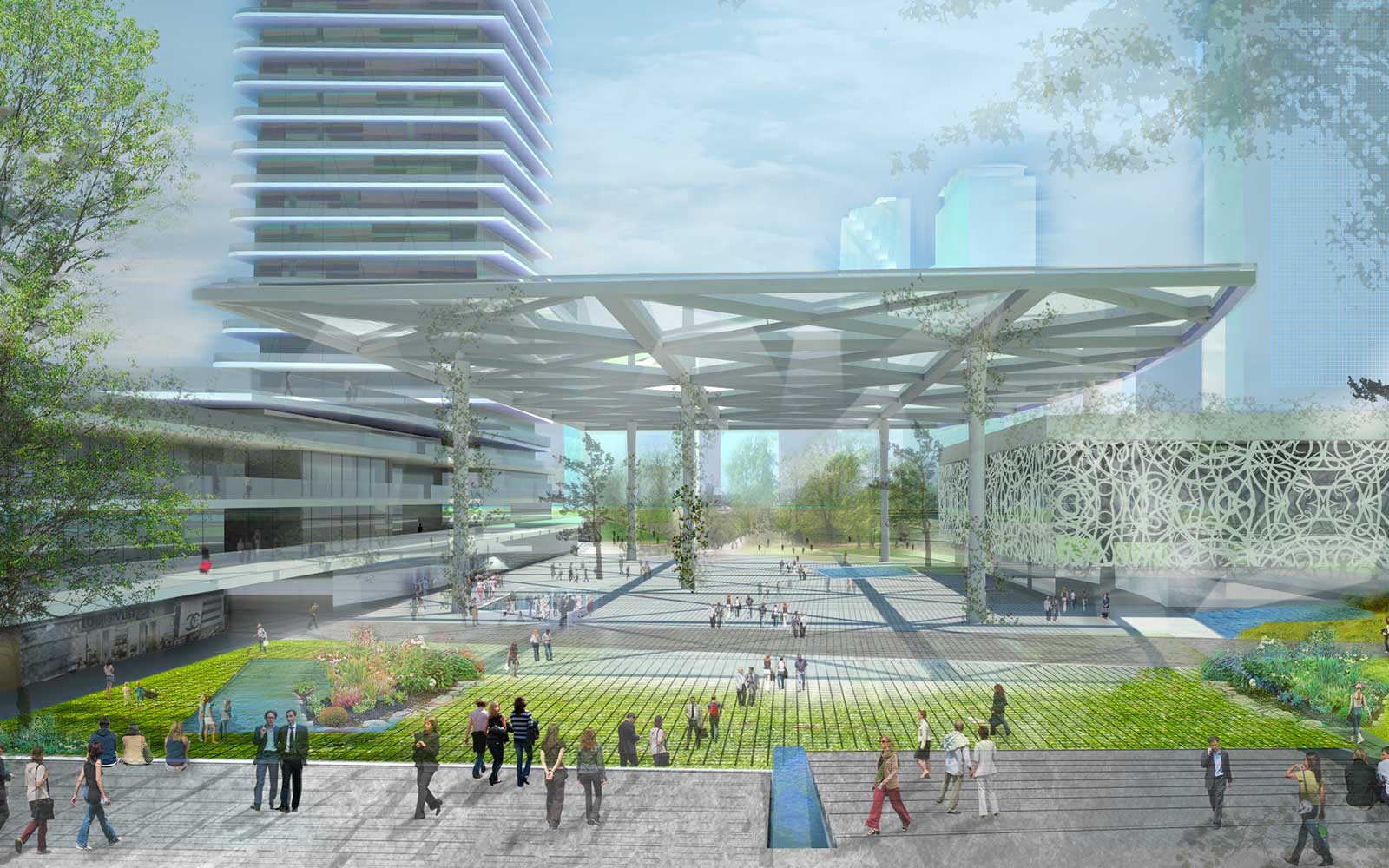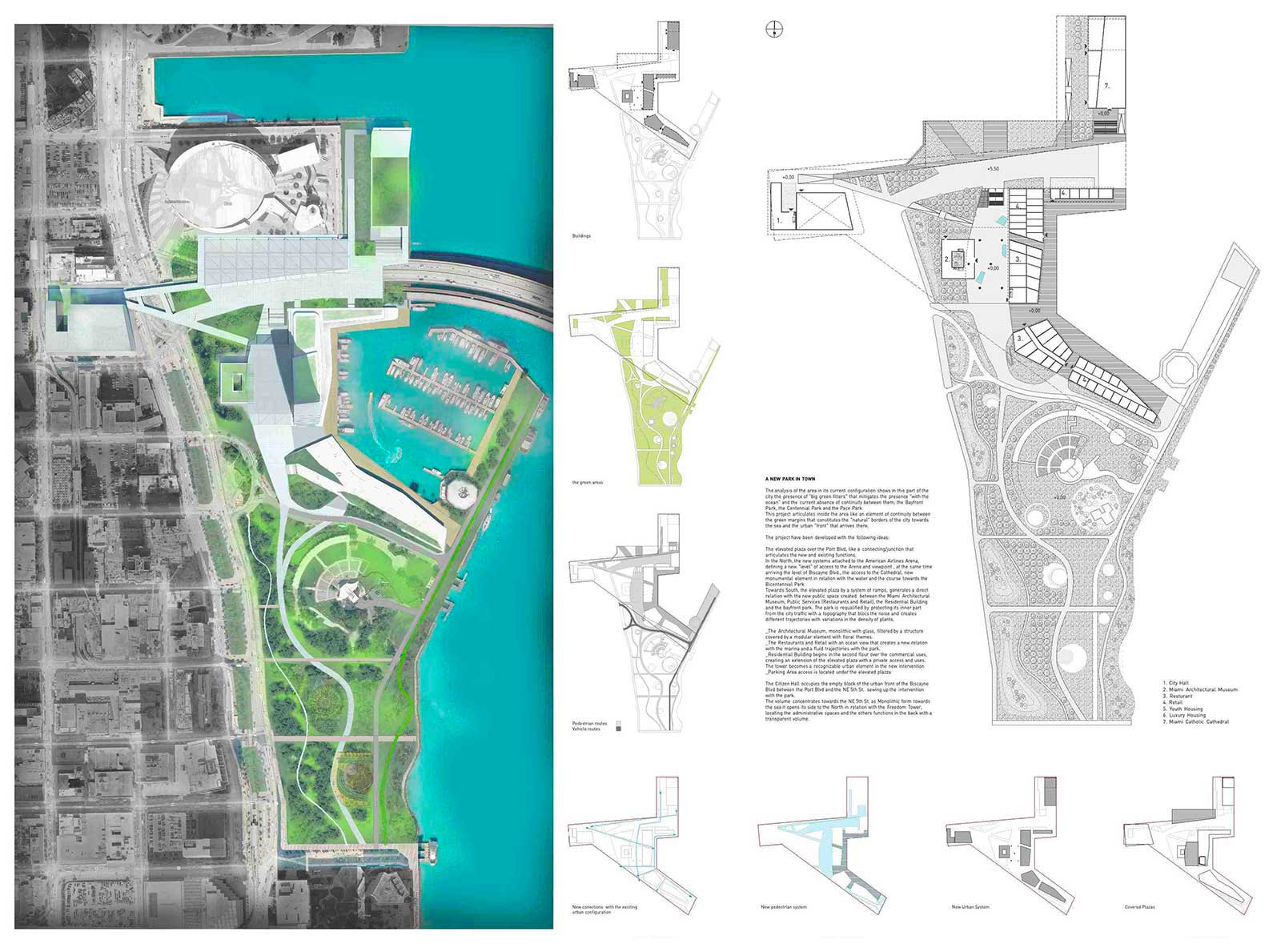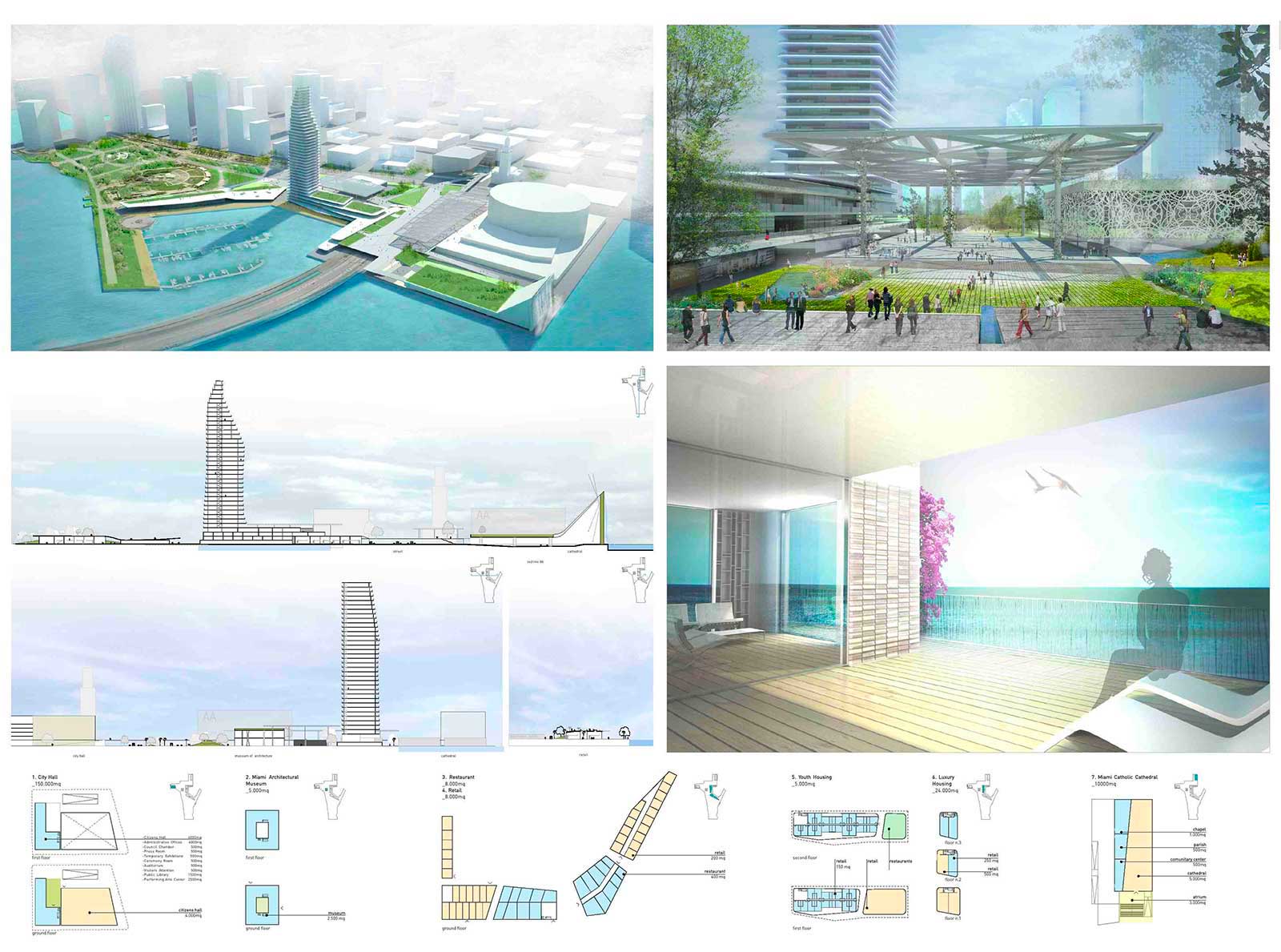 Miami Civic Center
Miami, Florida USA
2010

Honorable Mention in the International Urban Competition for the design of the new "Miami Civic Center" (2010)

program: Concept for exhibition and residential spaces
total area: 126 330 sqm
client: arquitectum, AIA Miami
project: Alfonso Femia * with Sebastiano Brandolini
images: ©Atelier(s) Alfonso Femia
"The project has been developed with the following ideas:
The elevated Square over the Pori Blvd is like a junction that articulates the new and the existing functions. In the North, the new system attached to the American Airlines Arena, defines a new level of access to the Arena and its viewpoint." AF
The analysis of the area in its current configuration shows in this part of the city the presence of "big green filters" that mitigates the presence "with the ocean" and the current absence of continuity between them; the Bayfront Park, the Centennial Park and the Pace Park. This project articulates inside the area like an element of continuity between the green margins that constitute the "natural" borders of the city towards the sea and the urban "front" that arrives there.
The project has been developed with the following ideas:
The elevated Square over the Pori Blvd is like a junction that articulates the new and the existing functions. In the North, the new system attached to the American Airlines Arena, defines a new level of access to the Arena and its viewpoint. At the same time, it arrives at the leveI of Biscayne Blvd, to the access of the Cathedral, a new monumental element in relation with the water and the street towards the Centennial Park. Towards the South, the elevated Square, by a system of ramps, generates a direct relation with the new public space created between the Miami Architectural Museum, Public Services [Restaurants and Retail], the Residential Building and the Bayfront park. The park is requalified by protecting its inner part from the city traffic with a topography that blocks the noise and creates different trajectories with variations in the density of plants.