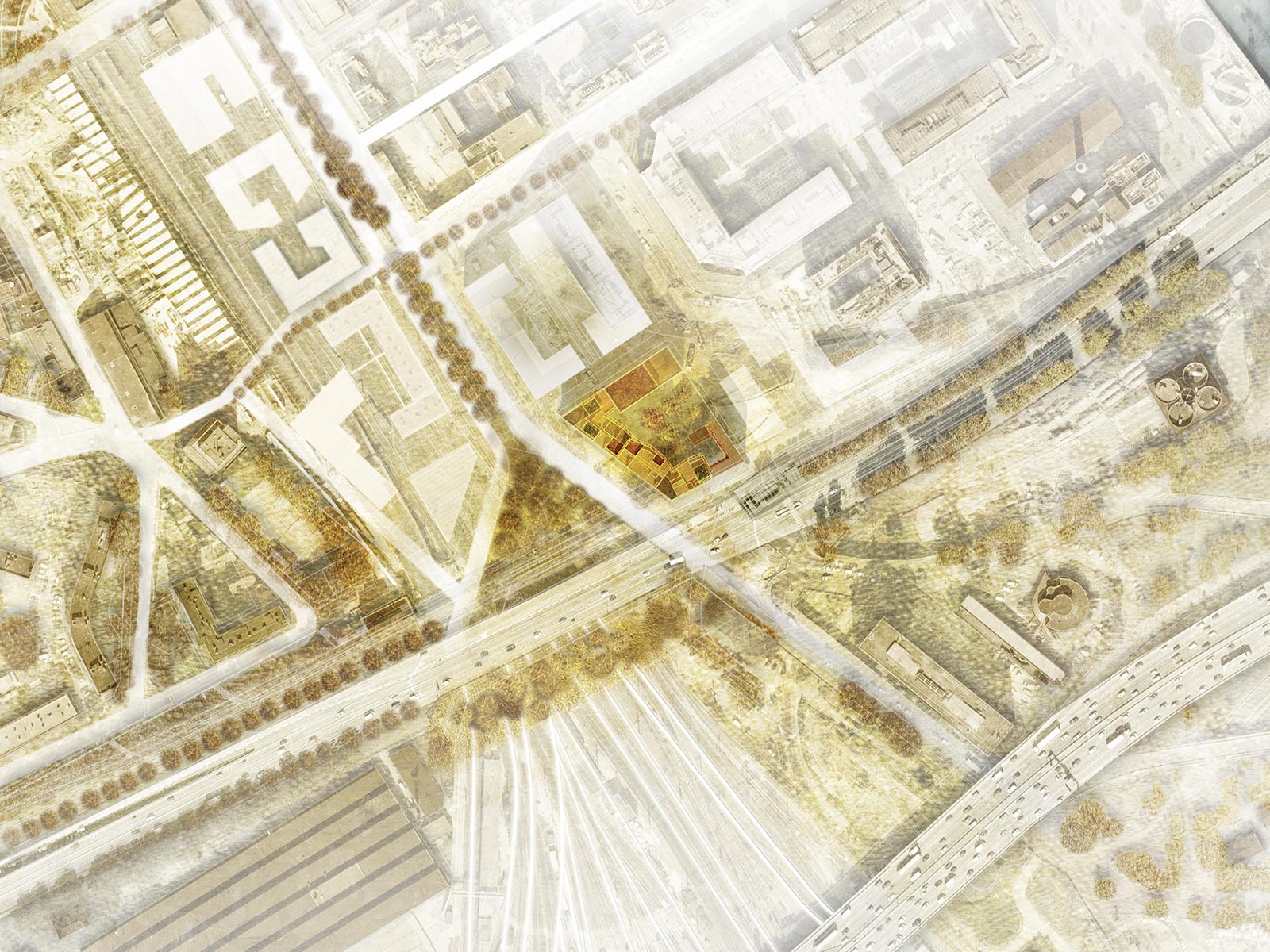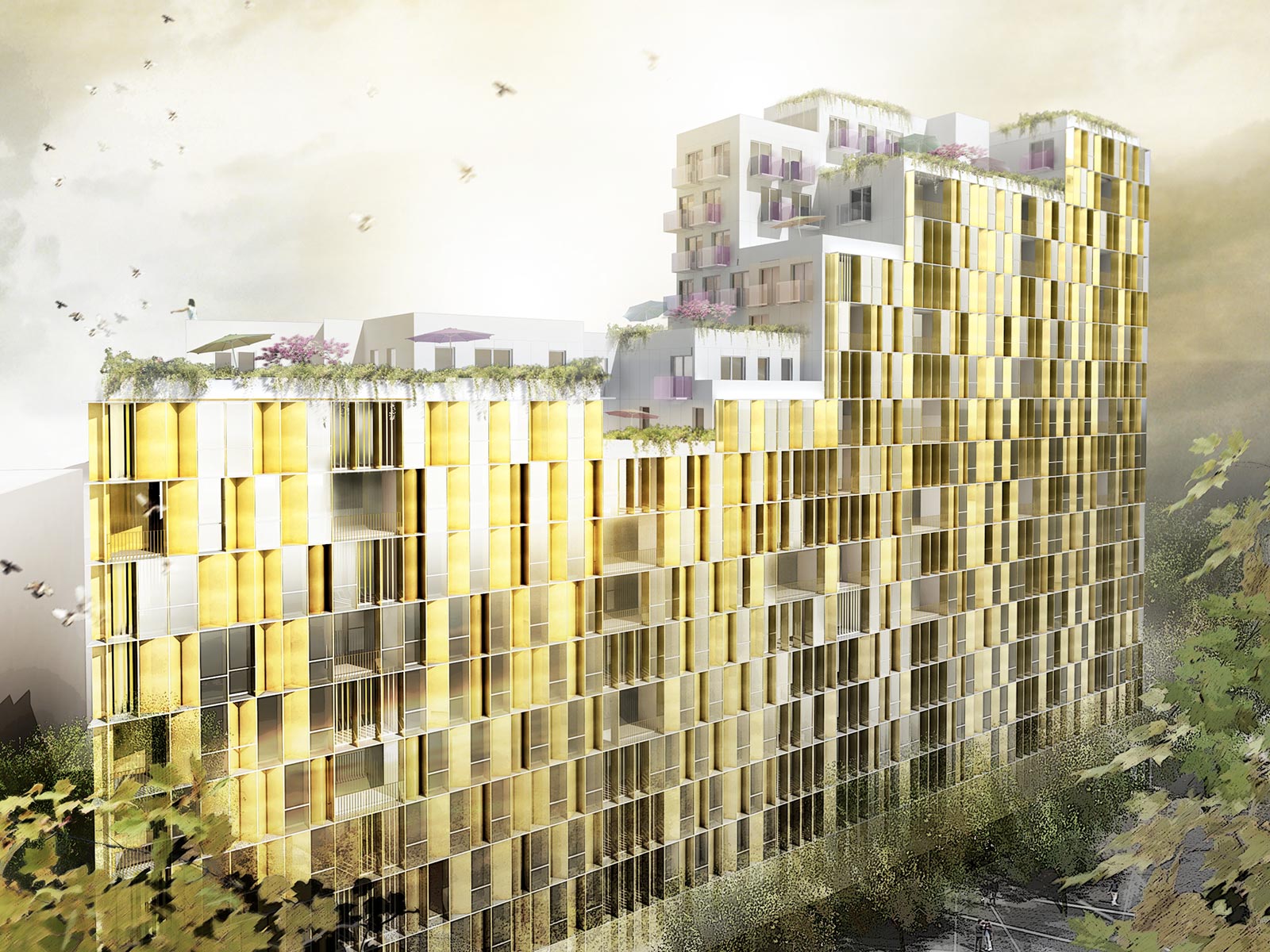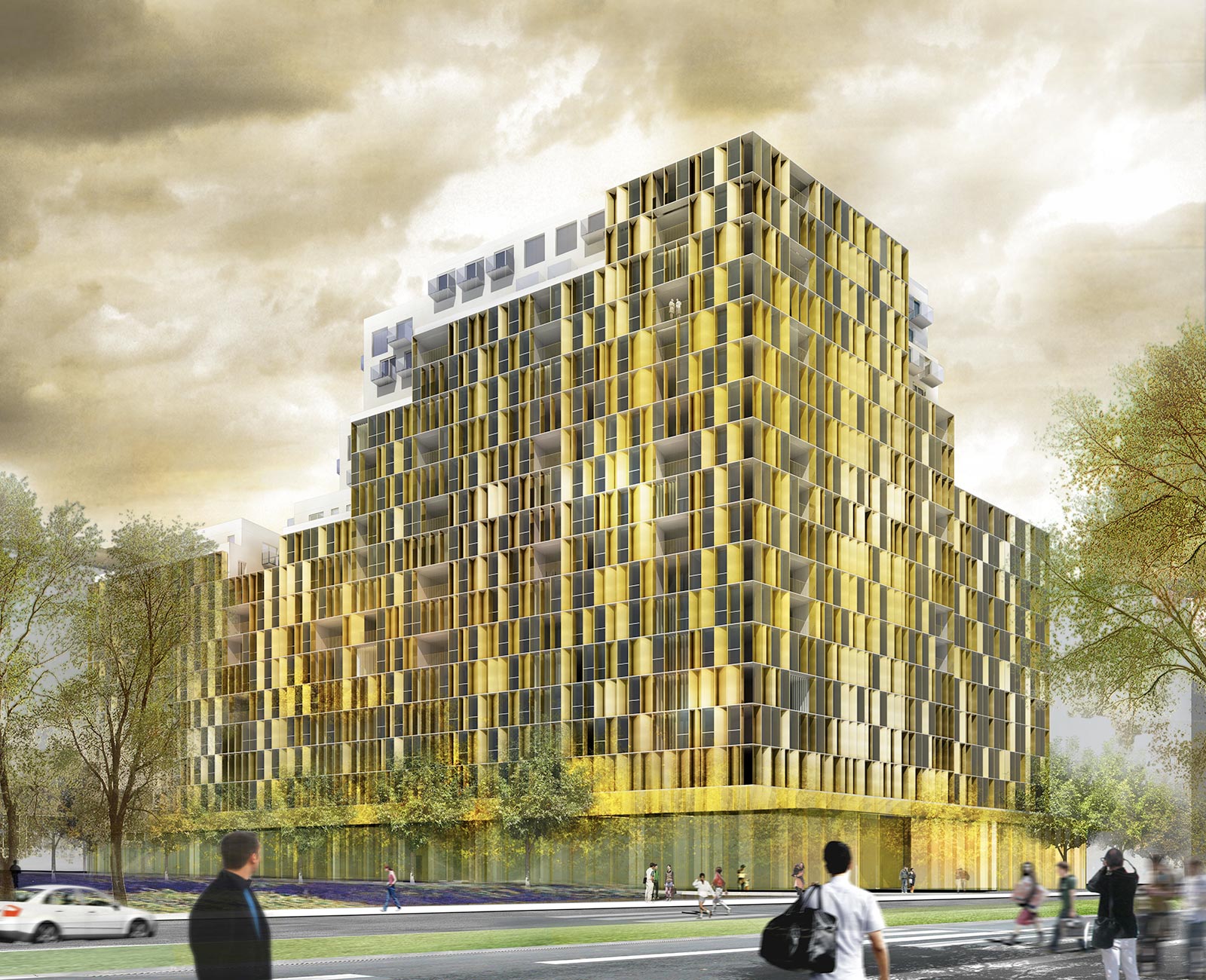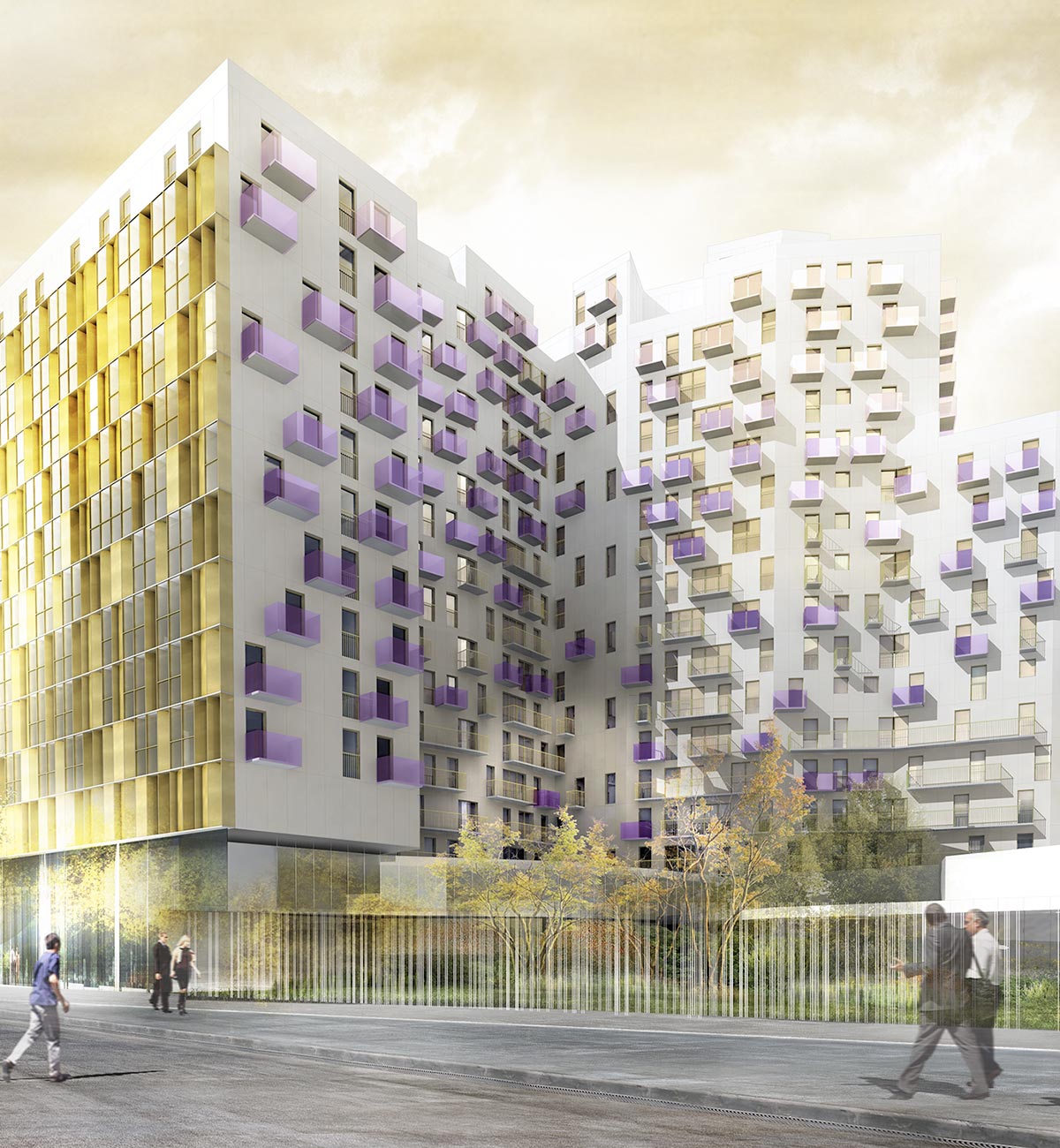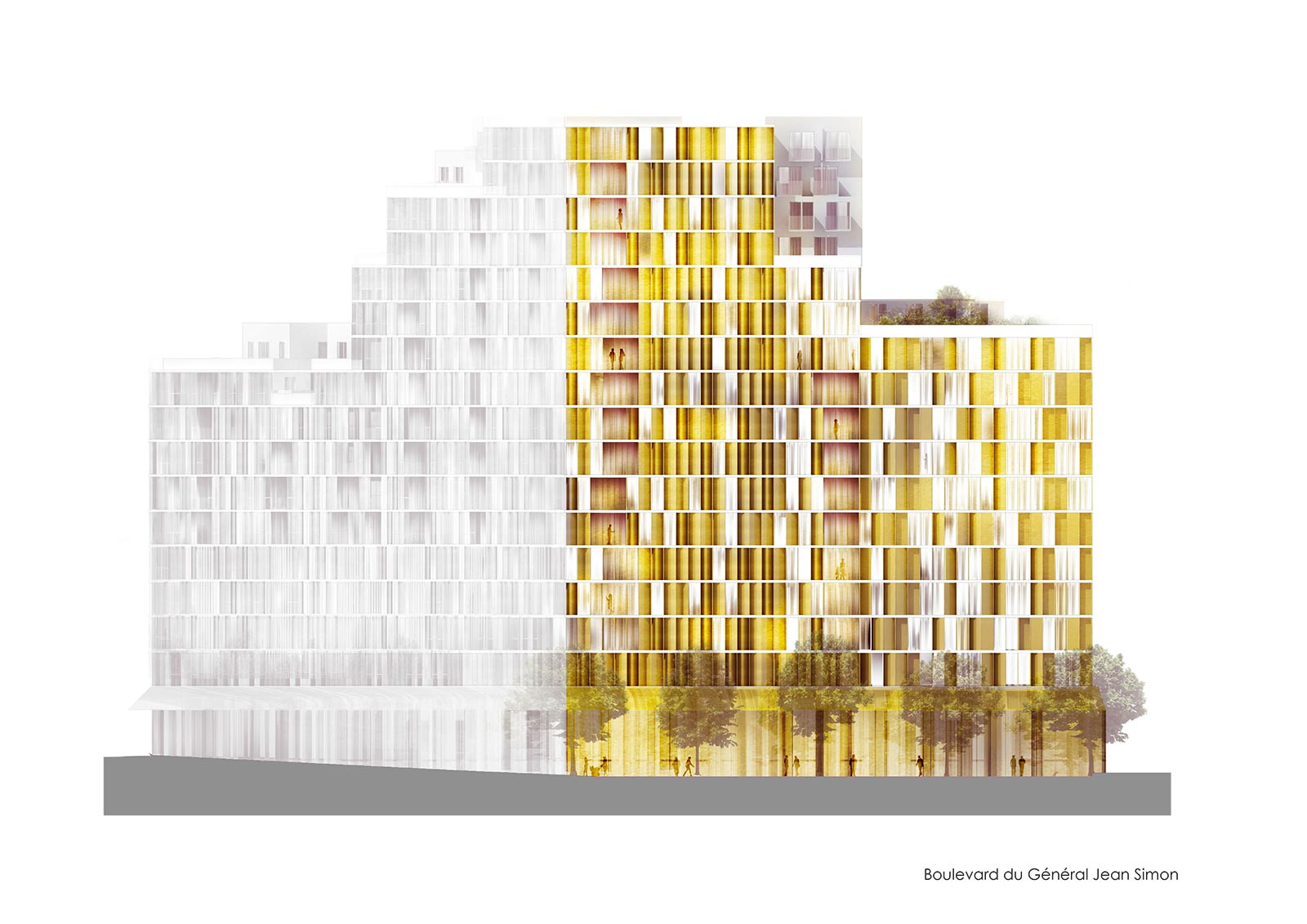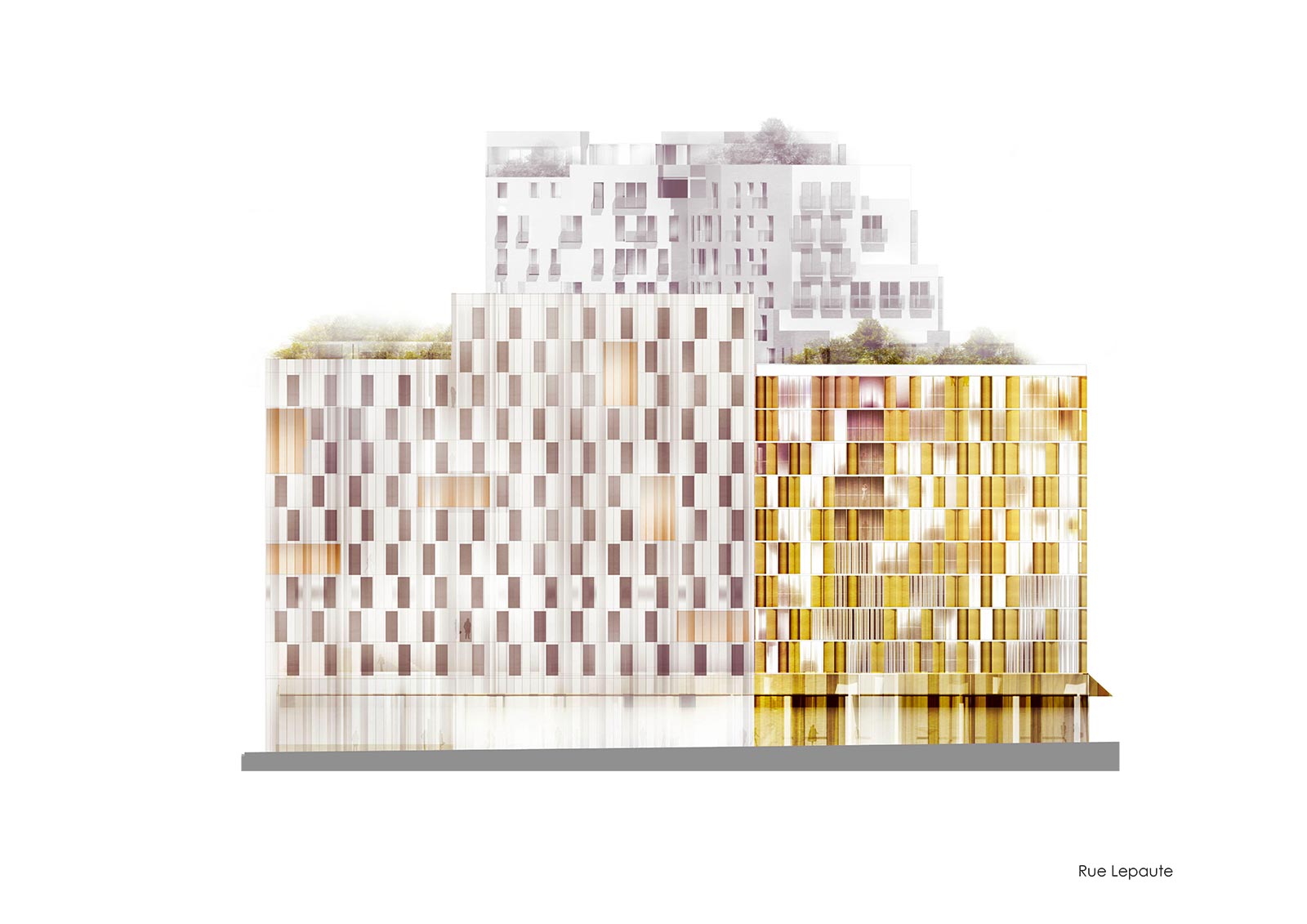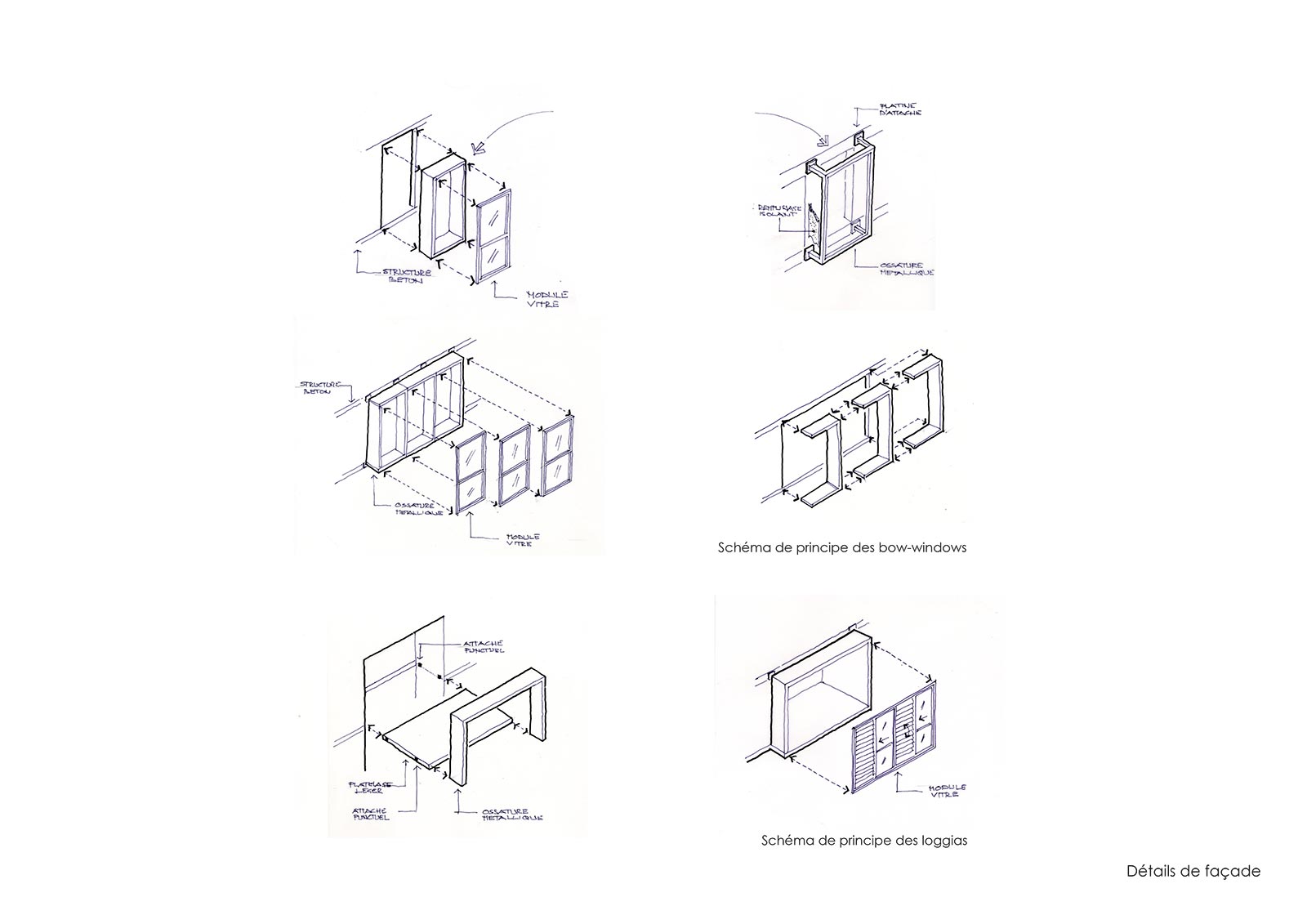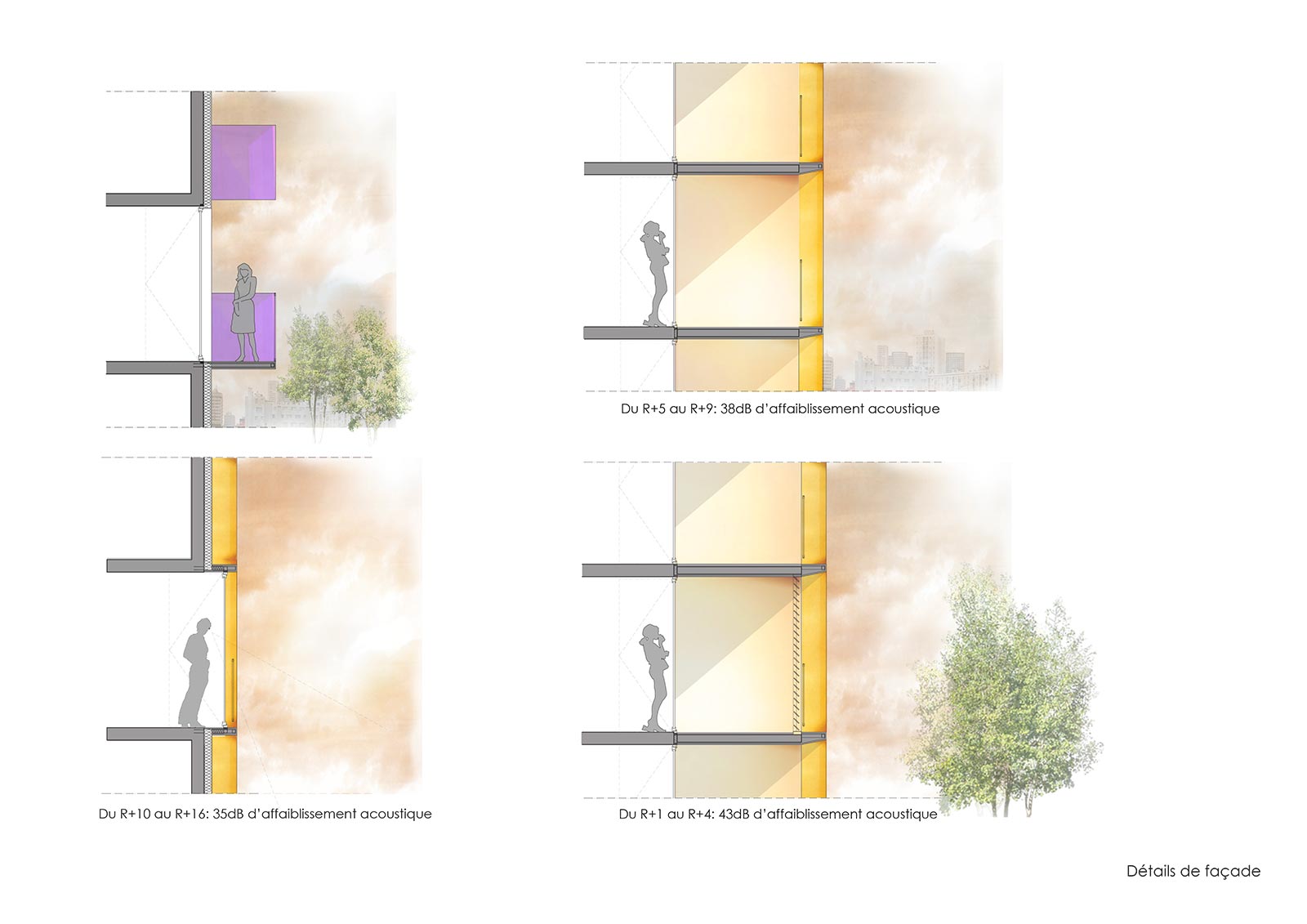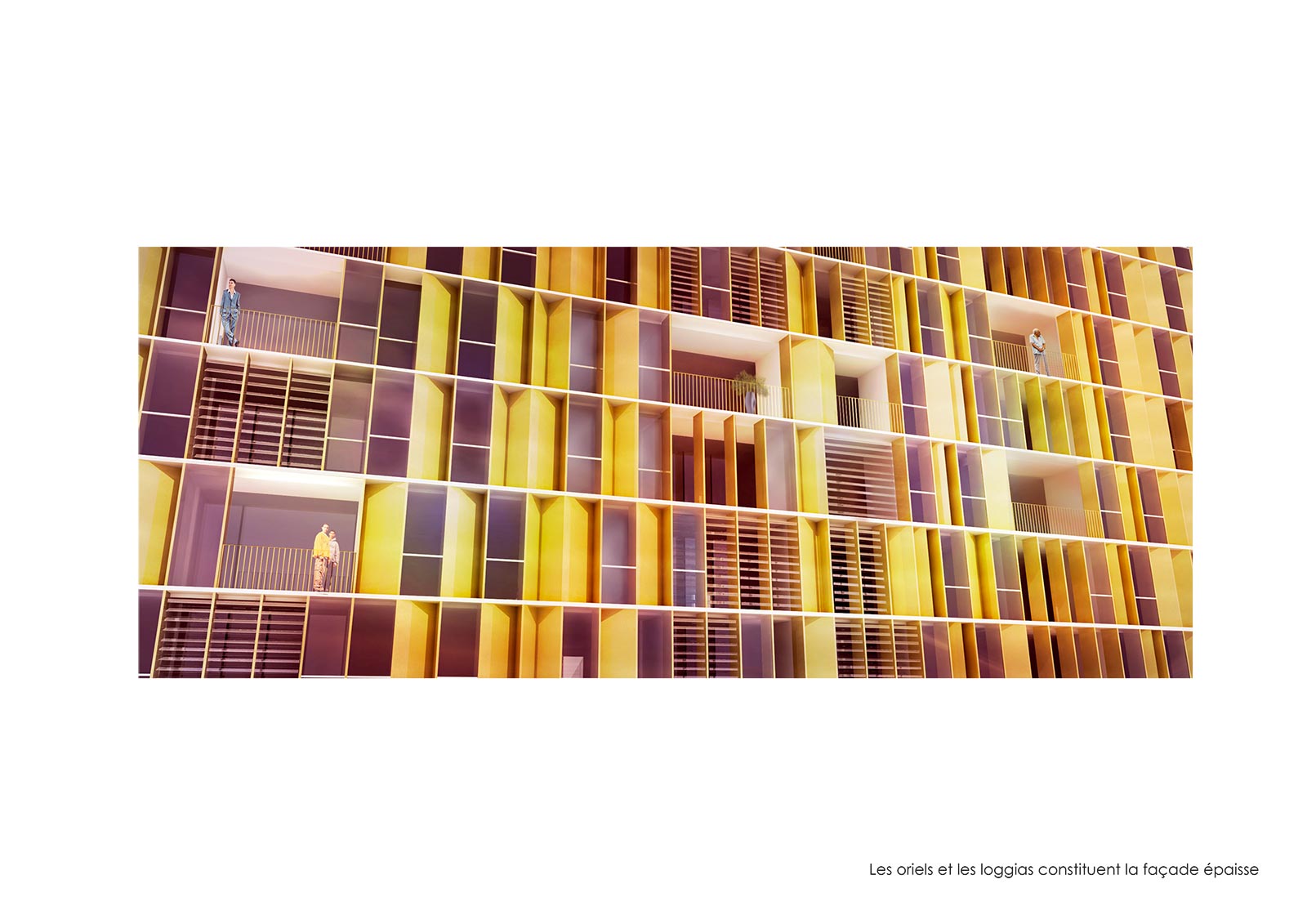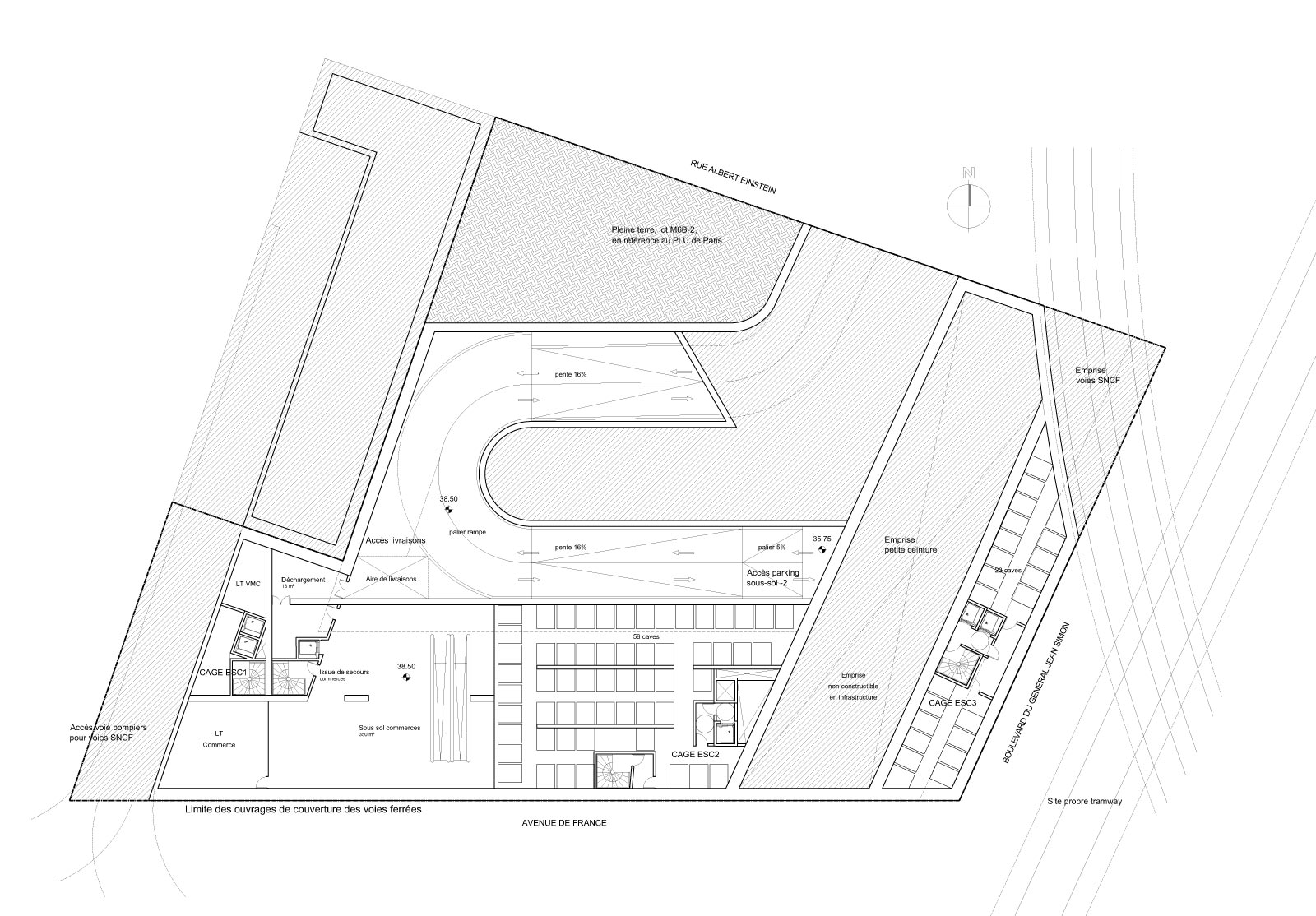 Masséna Bruneseau district
Paris, France
2009

program: Residential project in the lot M6B2 of Masséna Bruneseau quarter: 165 social housing units (PLS and PLUS), 100 housing units for young workers, retail, crèche, 150 parks
area: 18.300 m2
client: Paris Habitat-OPH, SEMAPA
project: Alfonso Femia * with Moatti e Rivière
economist: Bougon
structural engineering: RFR
services engineering: Betom
environmental sustainability: CAP-Terre
acoustic engineering:Aydeka
images: ©Atelier(s) Alfonso Femia & Moatti et Rivière
"It sets the pattern of rhythms and perspectives: luminous incandescence, morning sunshine, texture, vibration…" AF
The location is strategic. The project is located at the corner between avenue de France and boulevard Jean Simon, close to the planned tram line.
The project holds on to the place's original energy and makes it meaningful. The gilt urban facade frees itself from matter, so that all that is left is light and colour. It sets the pattern of rhythms and perspectives: luminous incandescence, morning sunshine, texture, vibration…
The monochromatic colour scheme conserves a sense of monumentality while also allowing the flats to be distinctive.
The building is adapted to its setting, economical in energy terms, and protected against sound pollution. Nature is present on the roof and in the courtyard, rainwater is collected and the building enjoys good ventilation.
The project is set in the cityscape and plays with density.