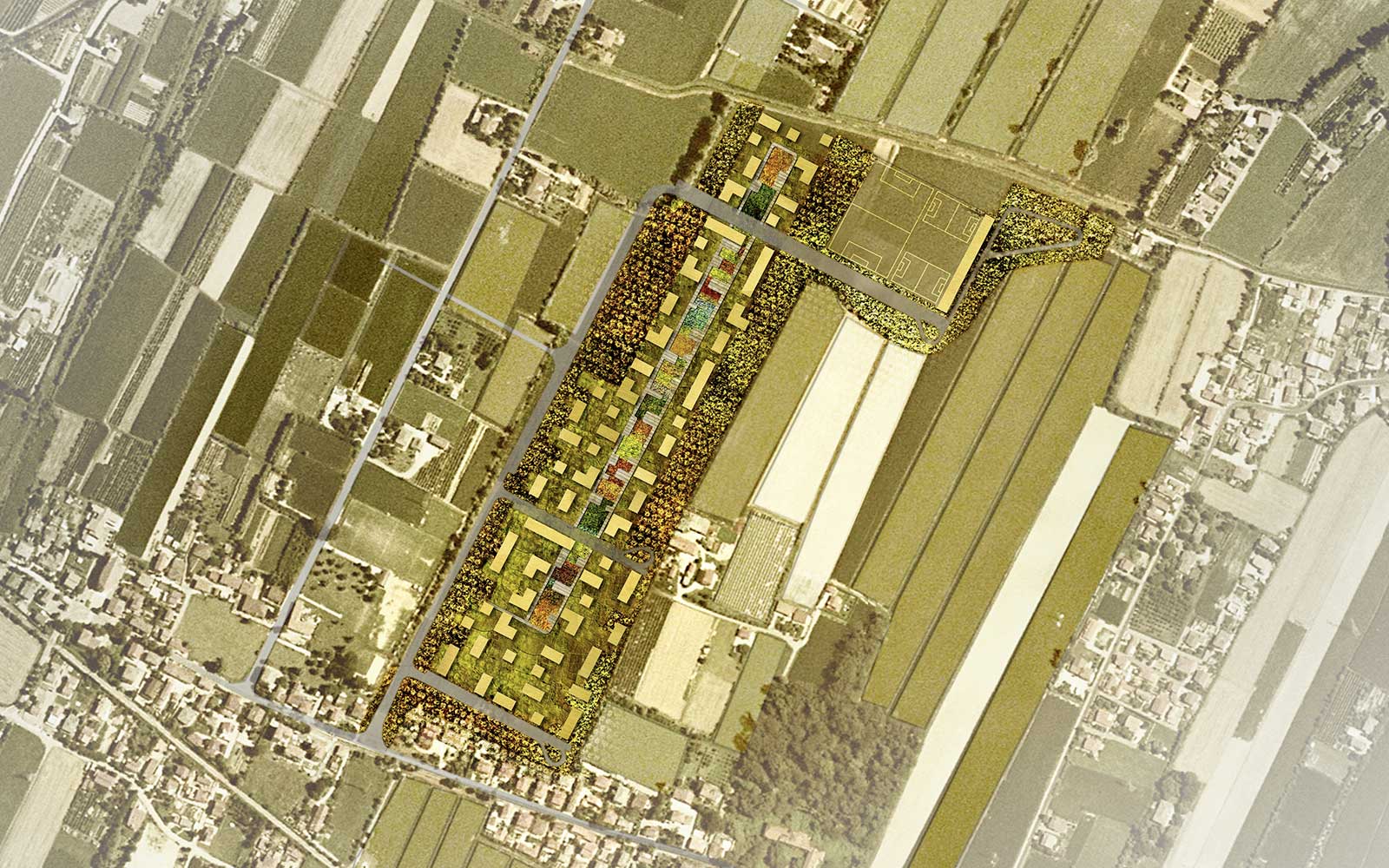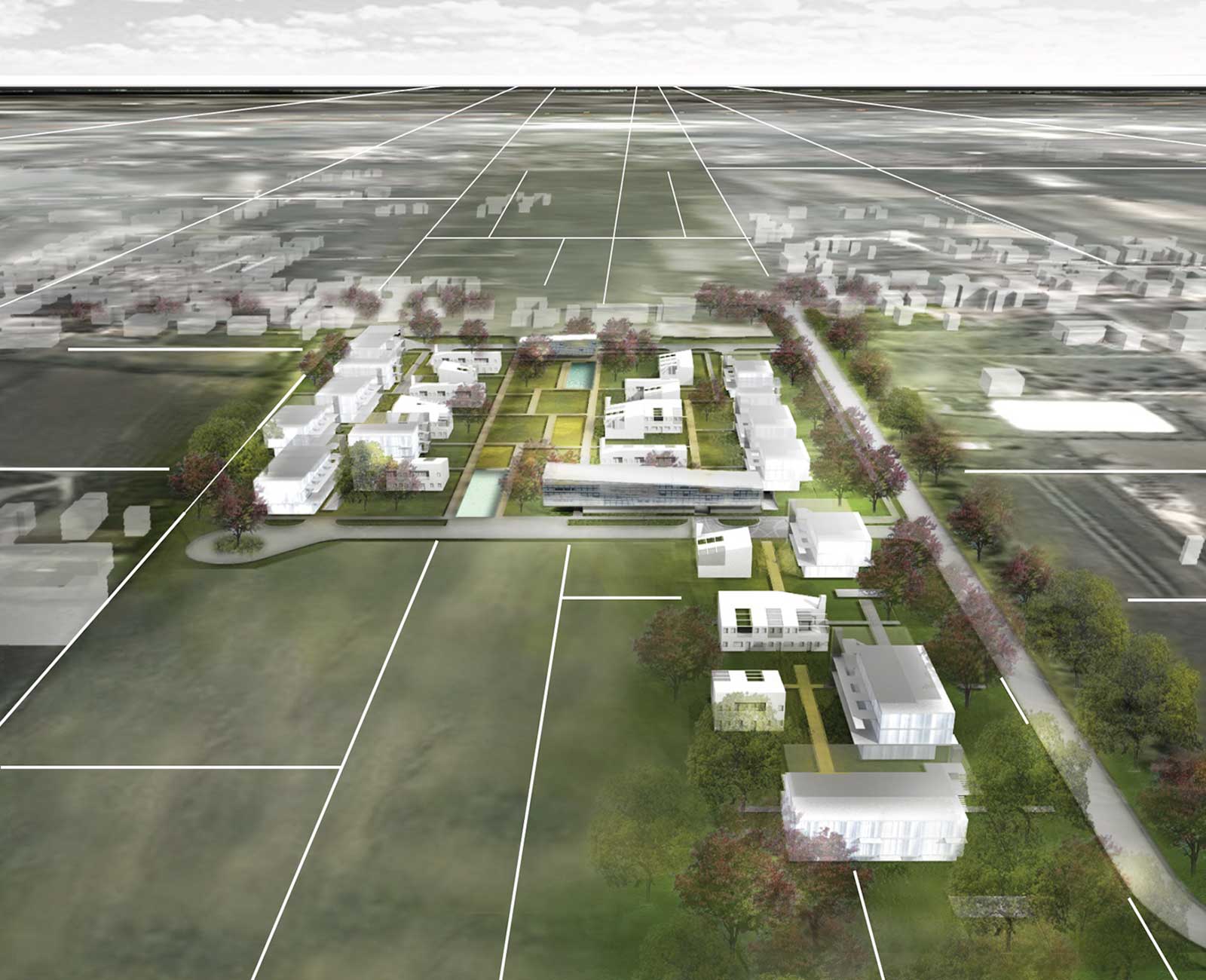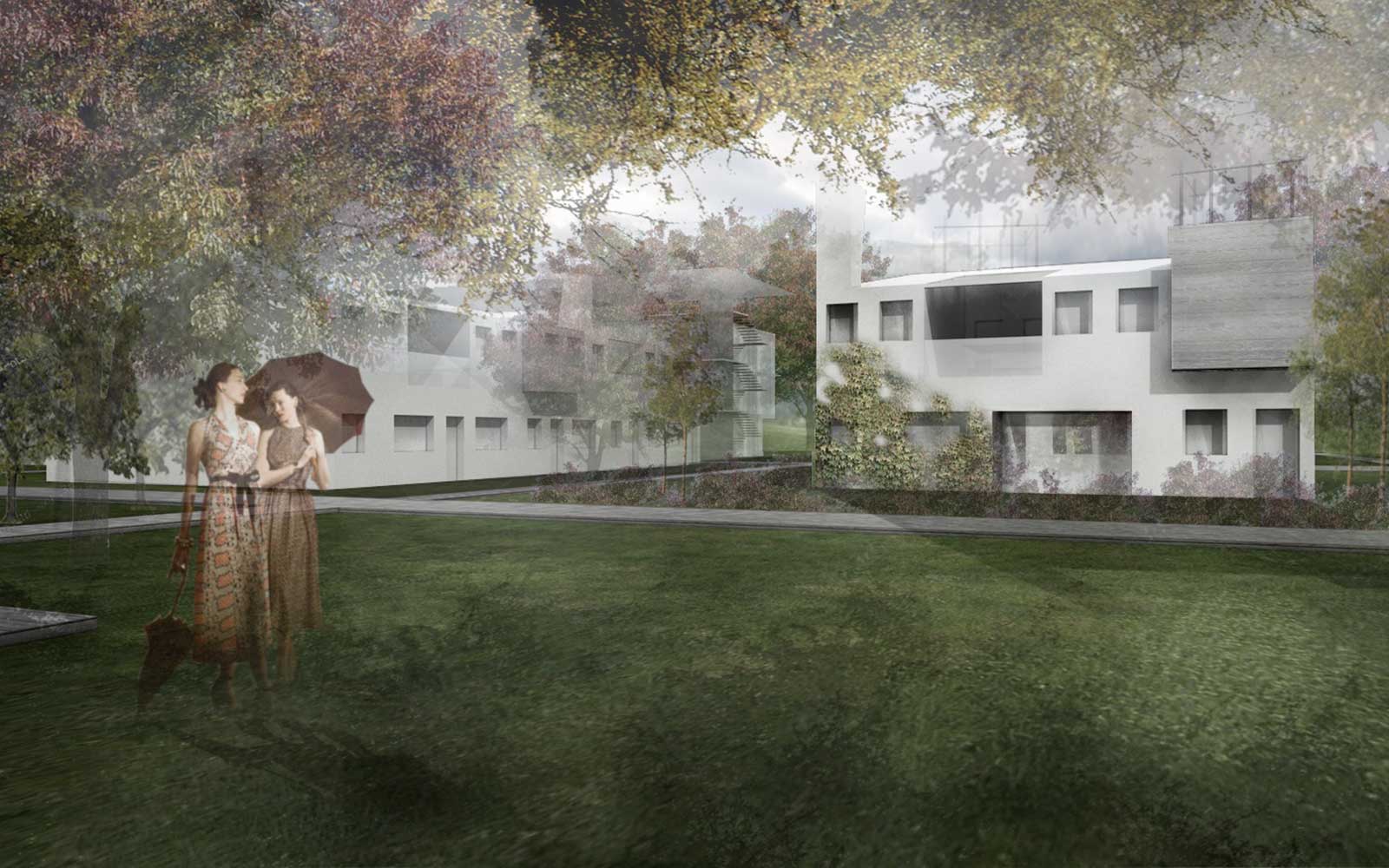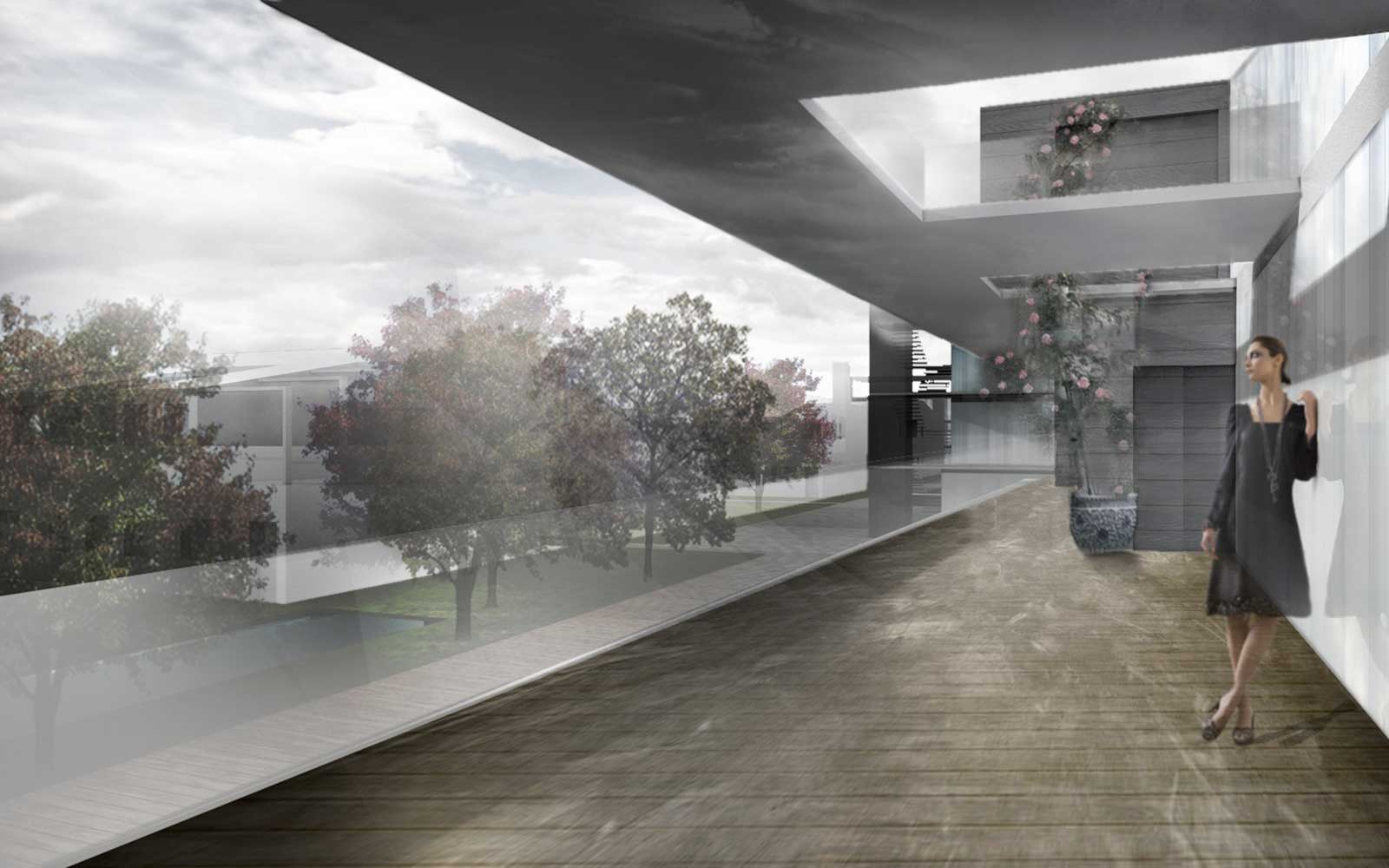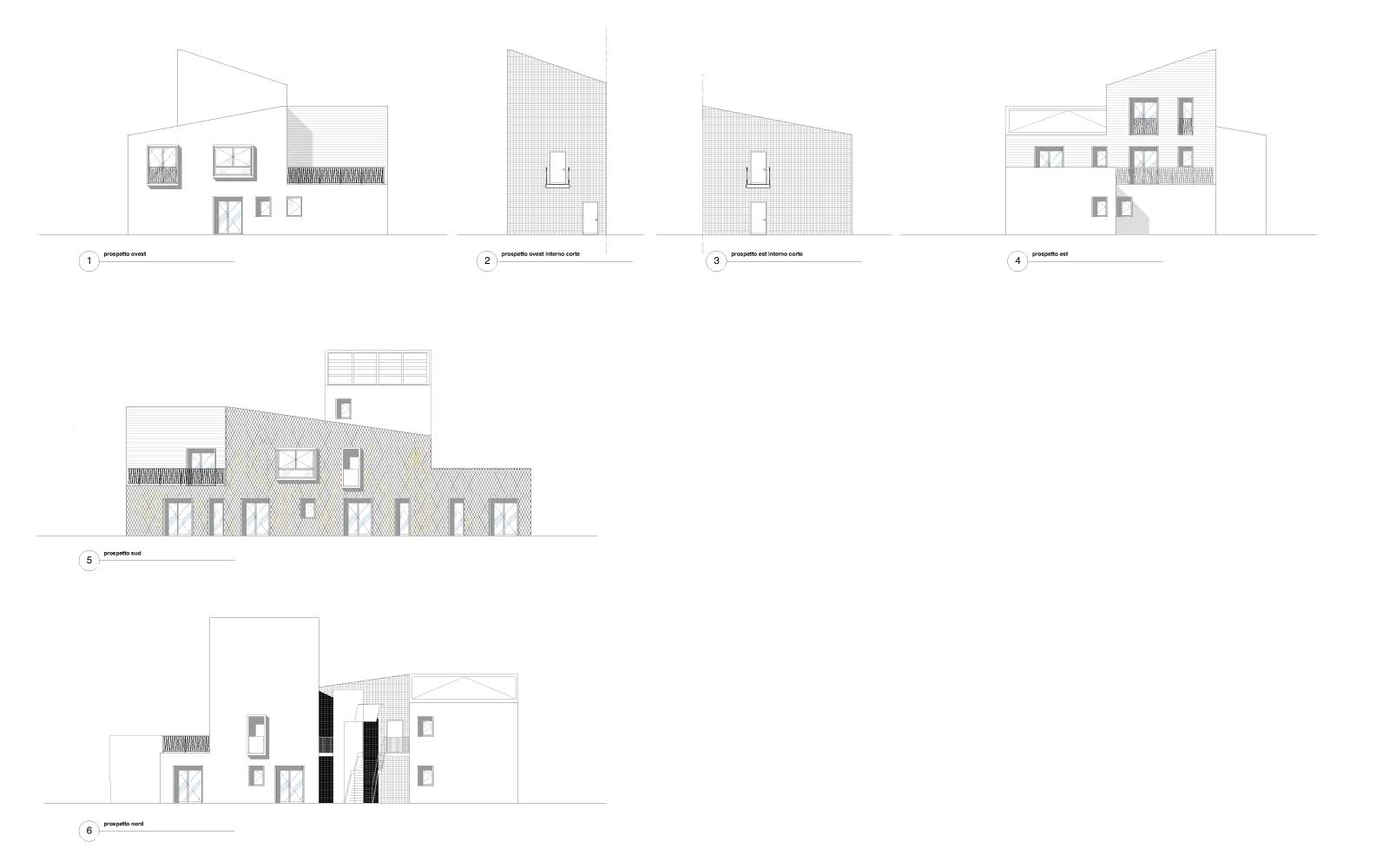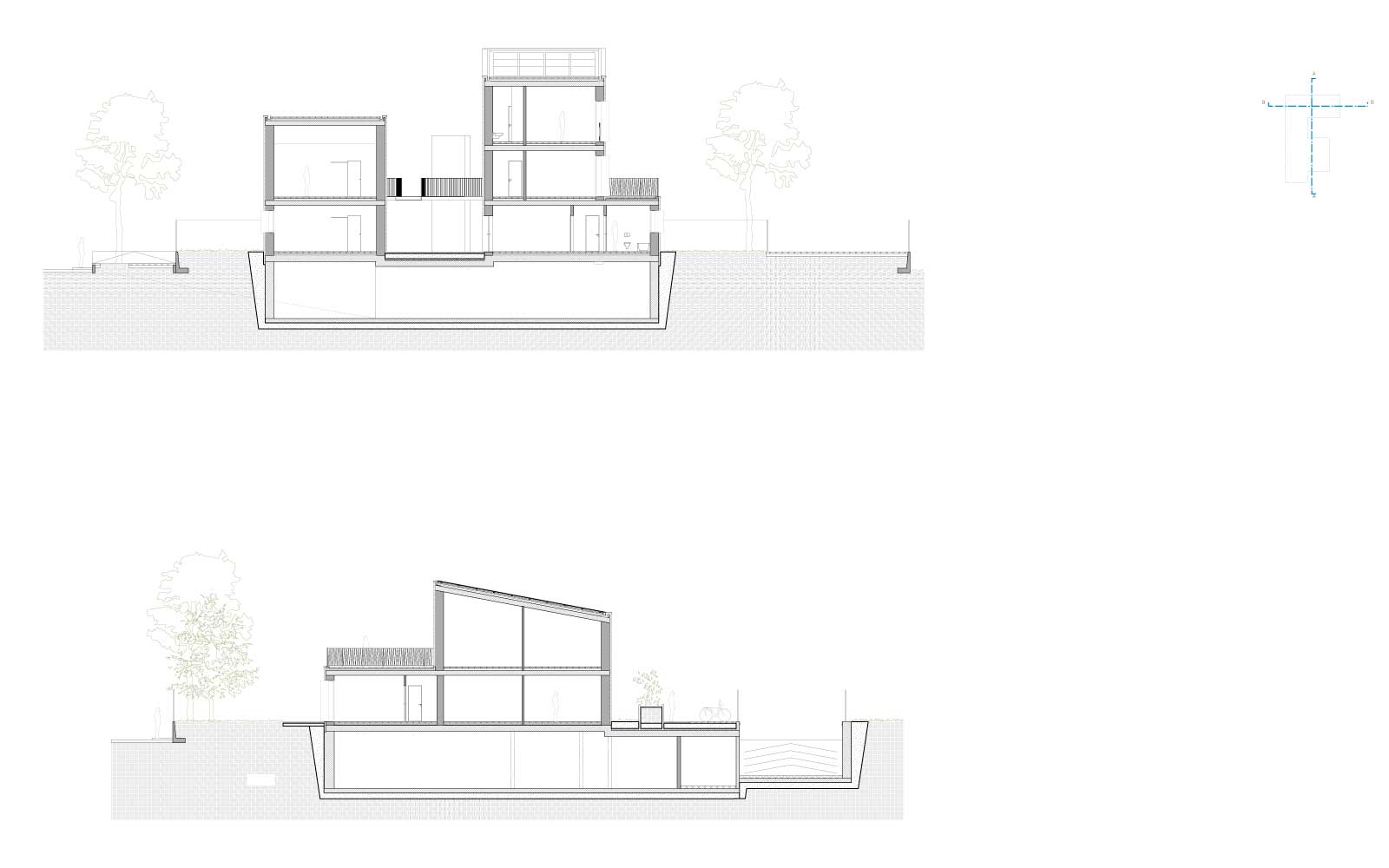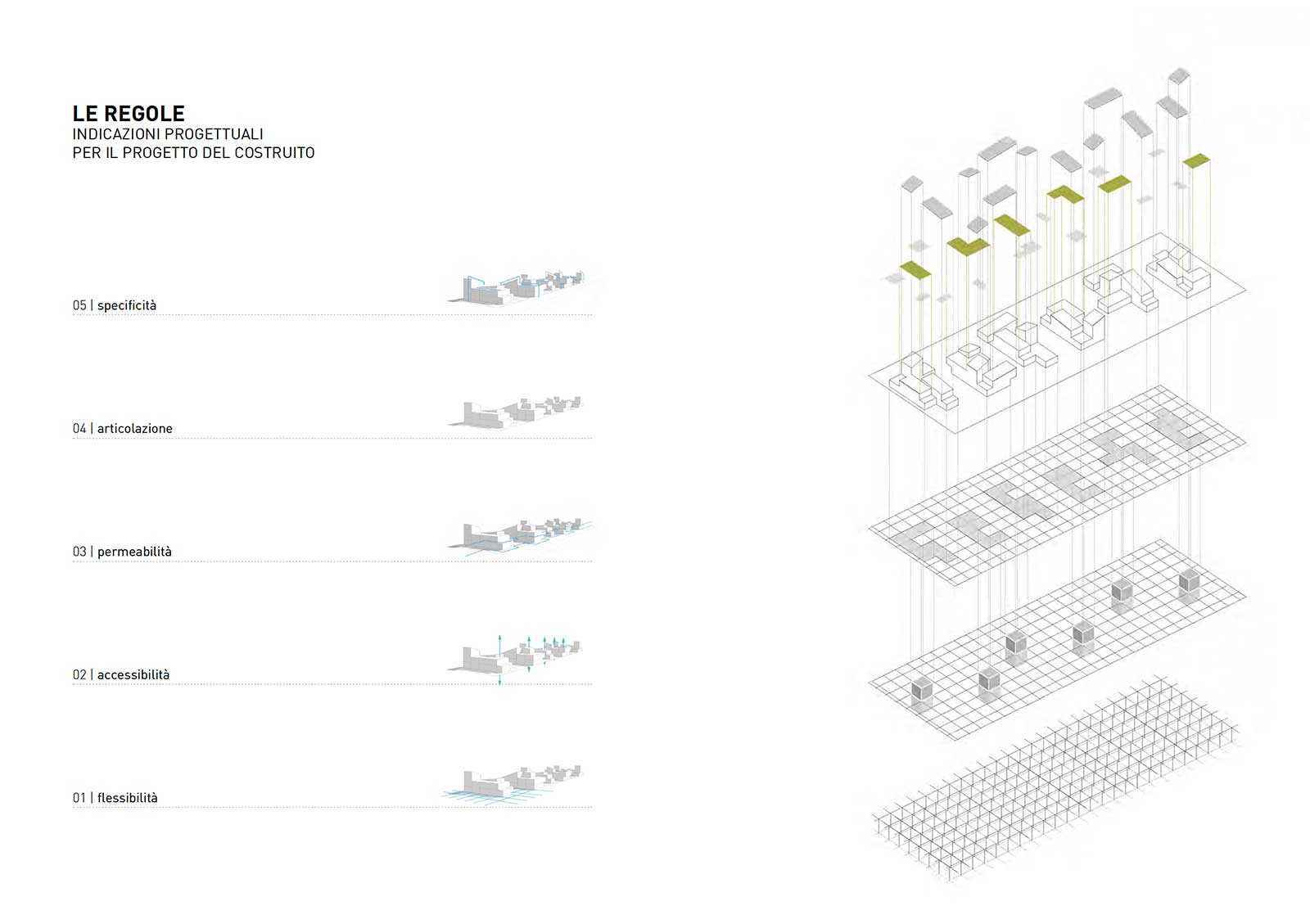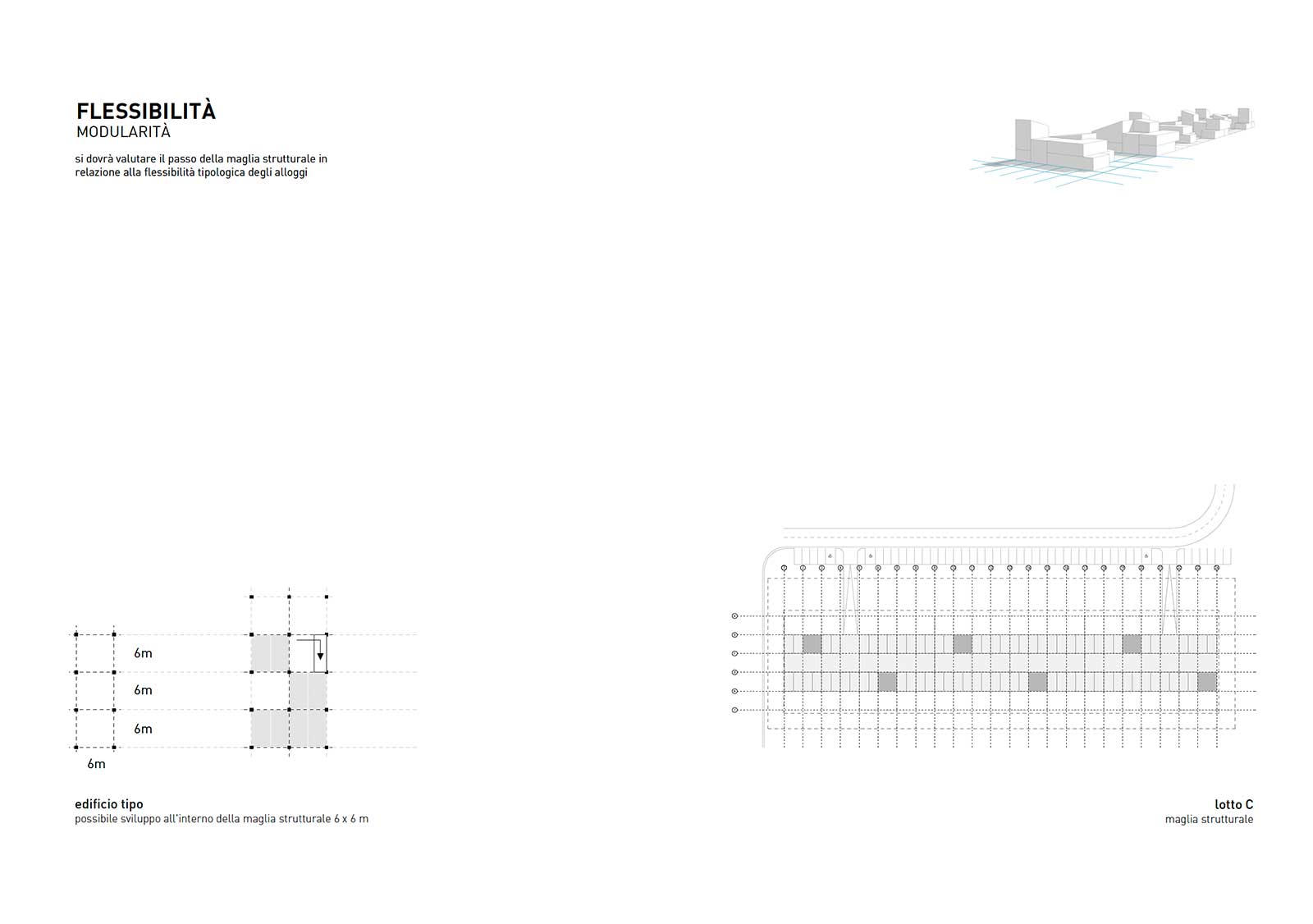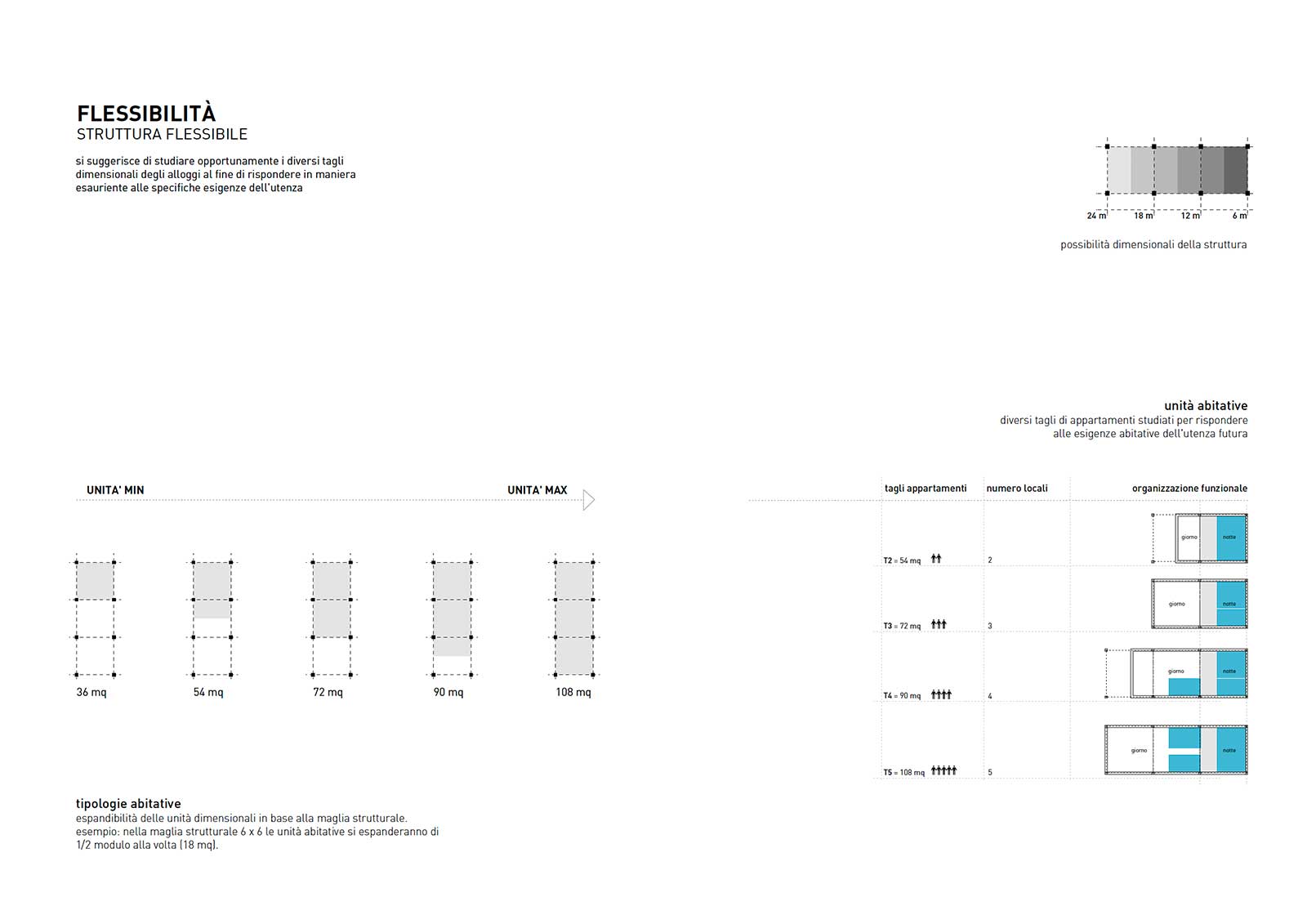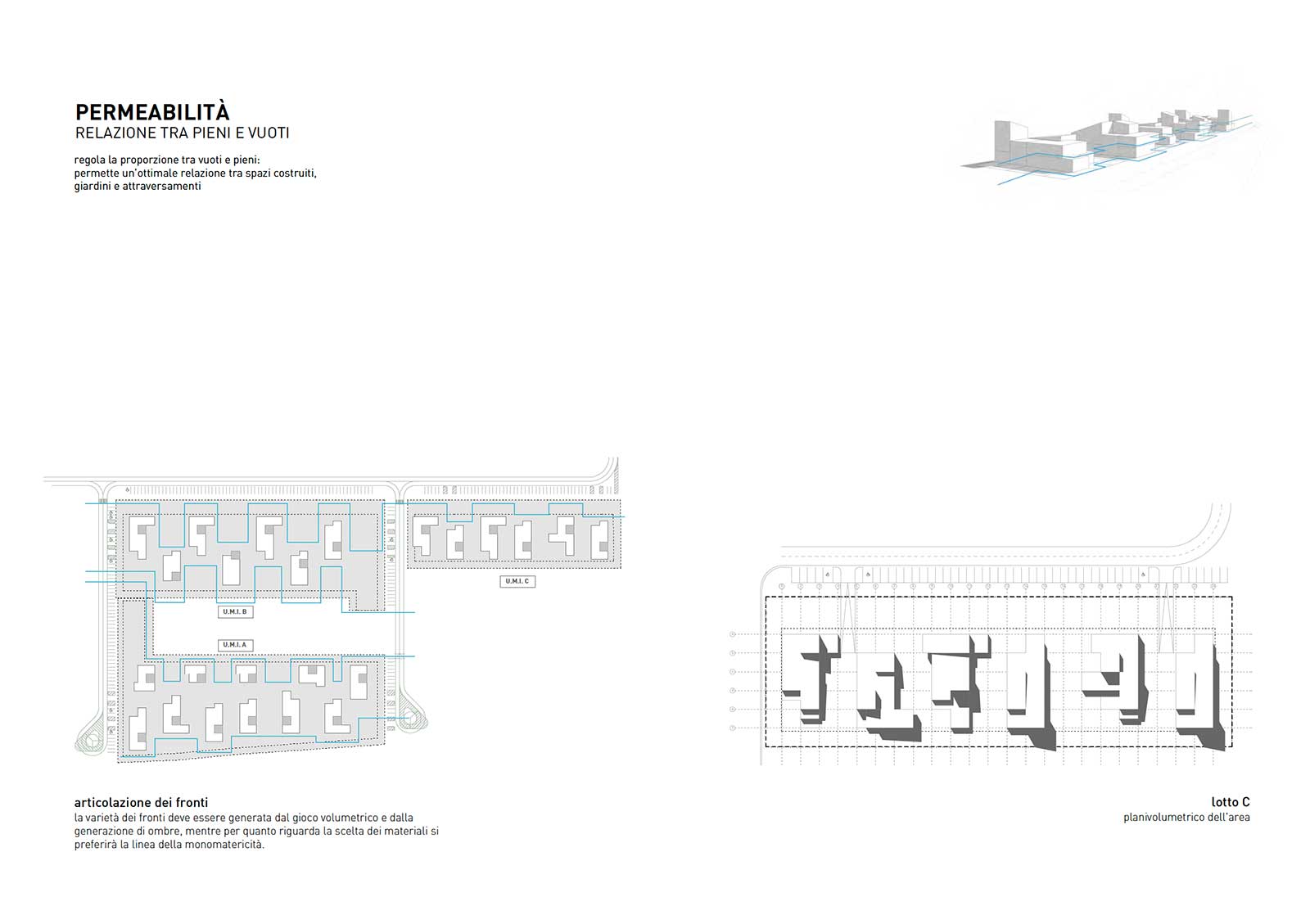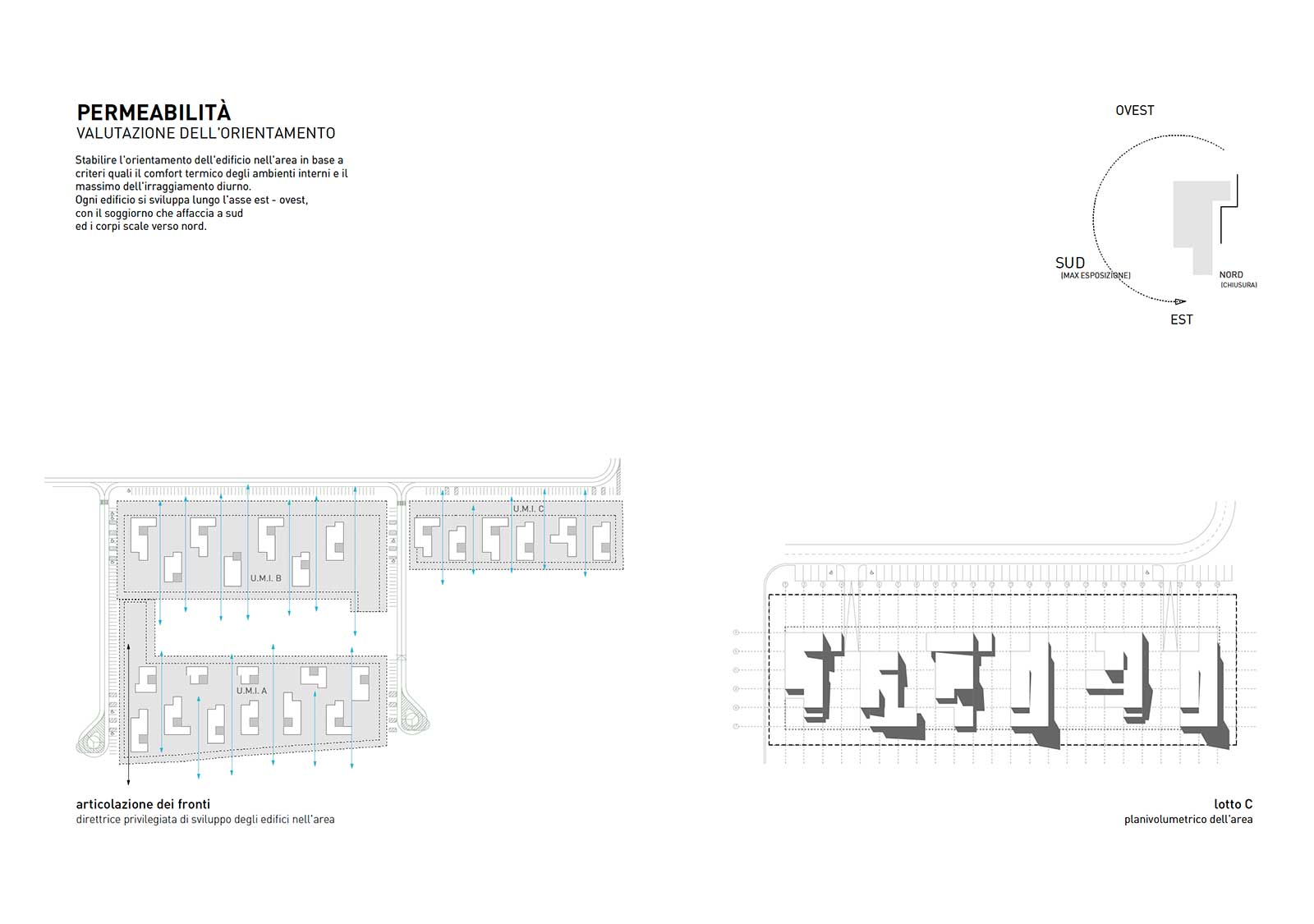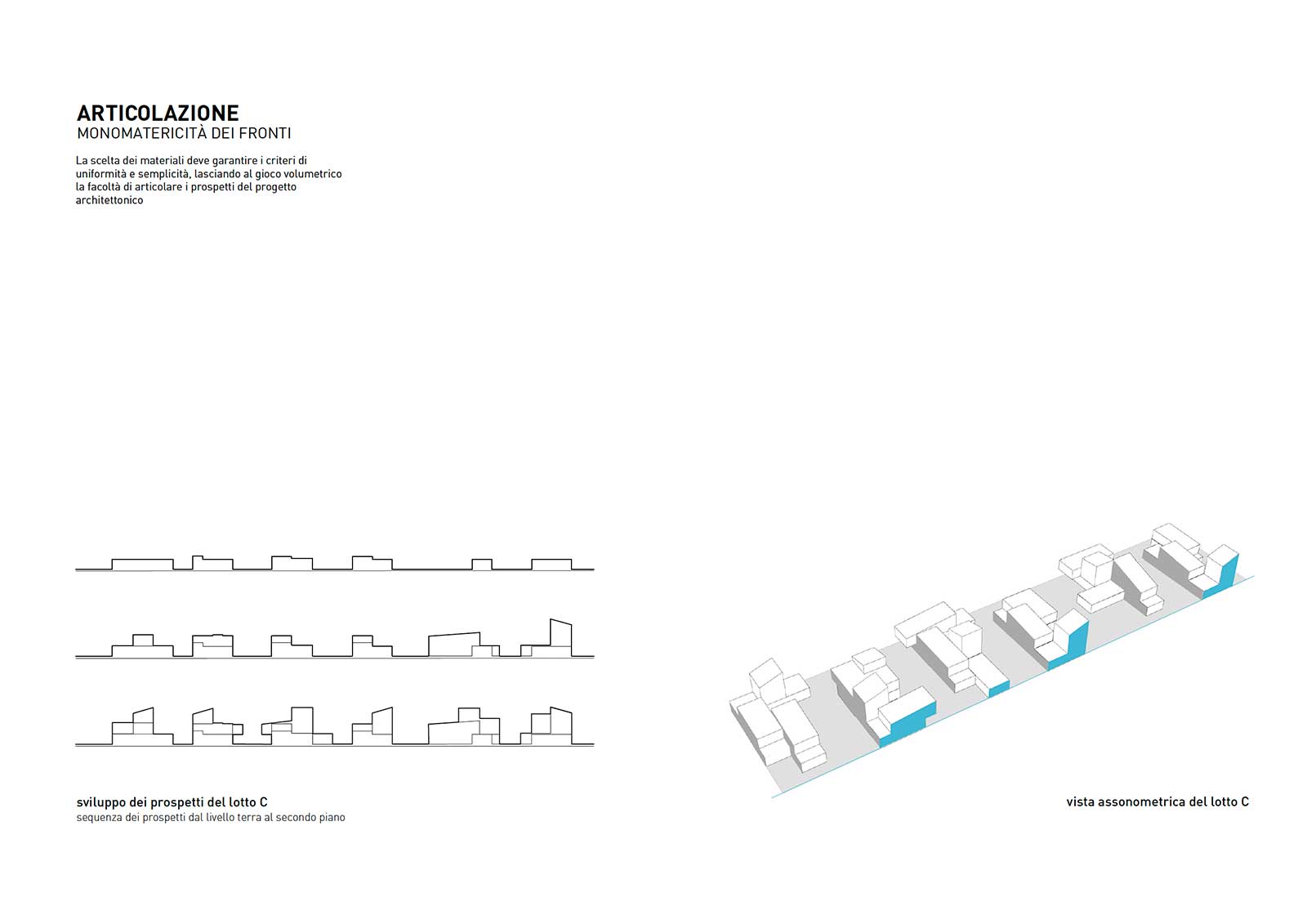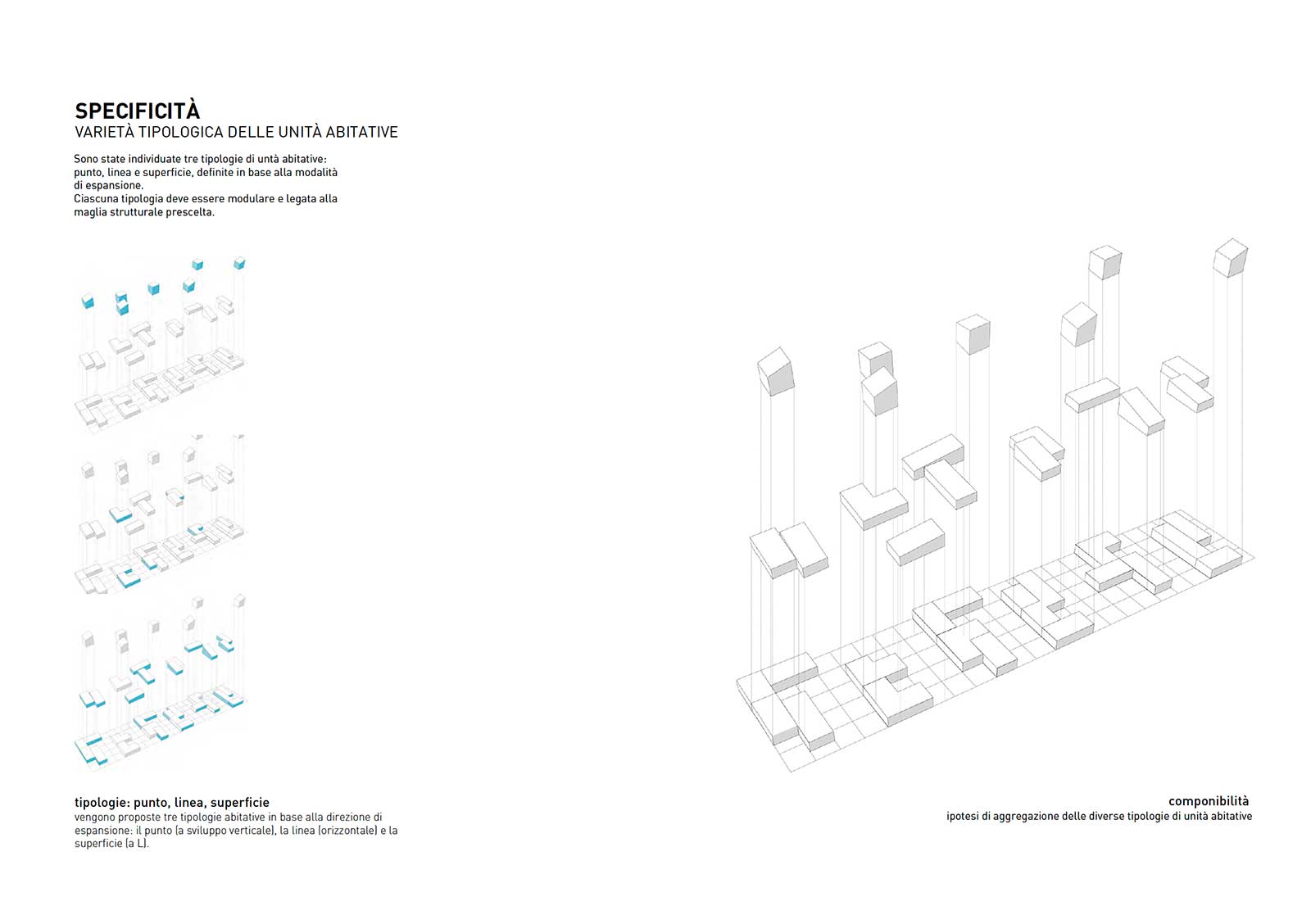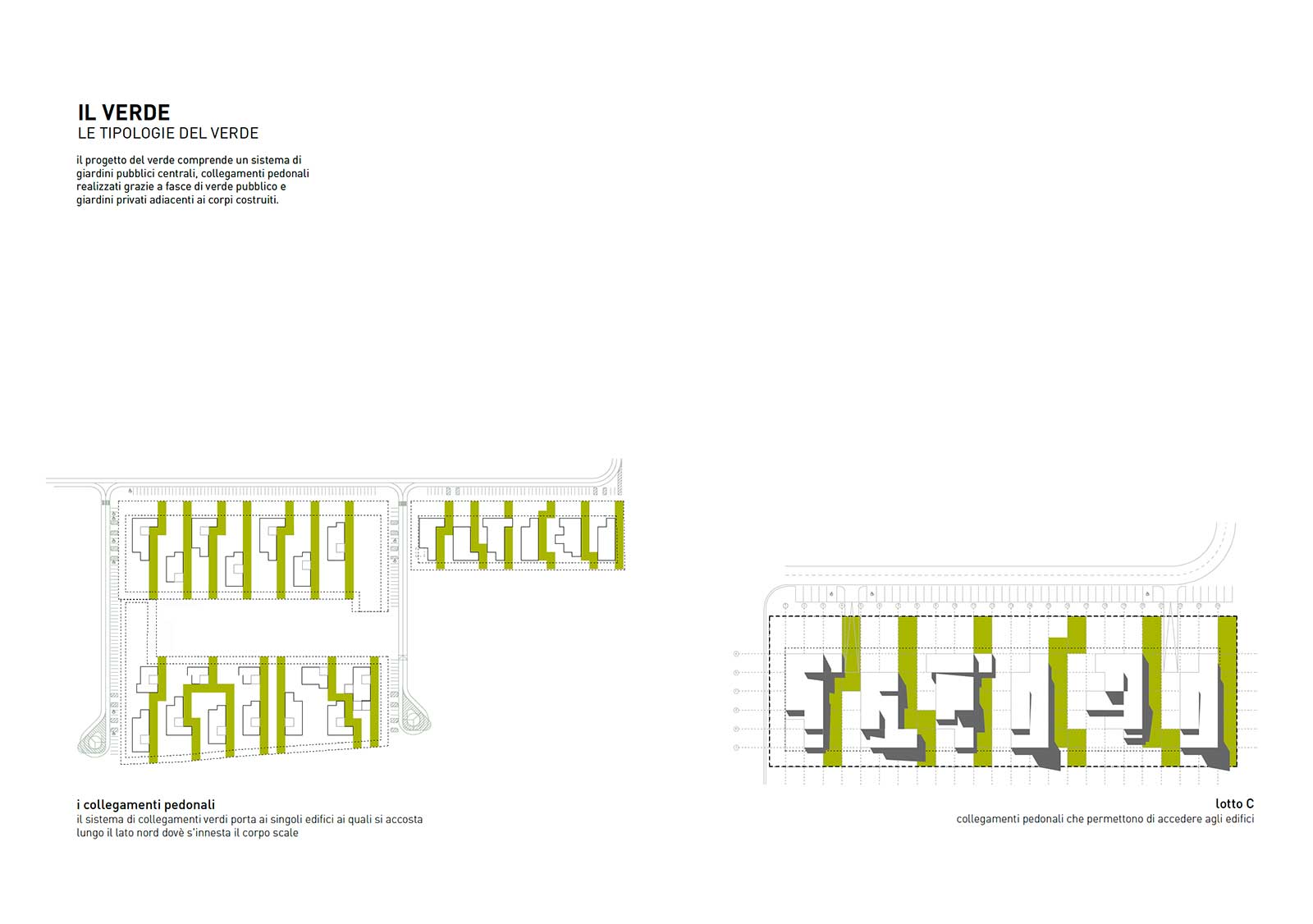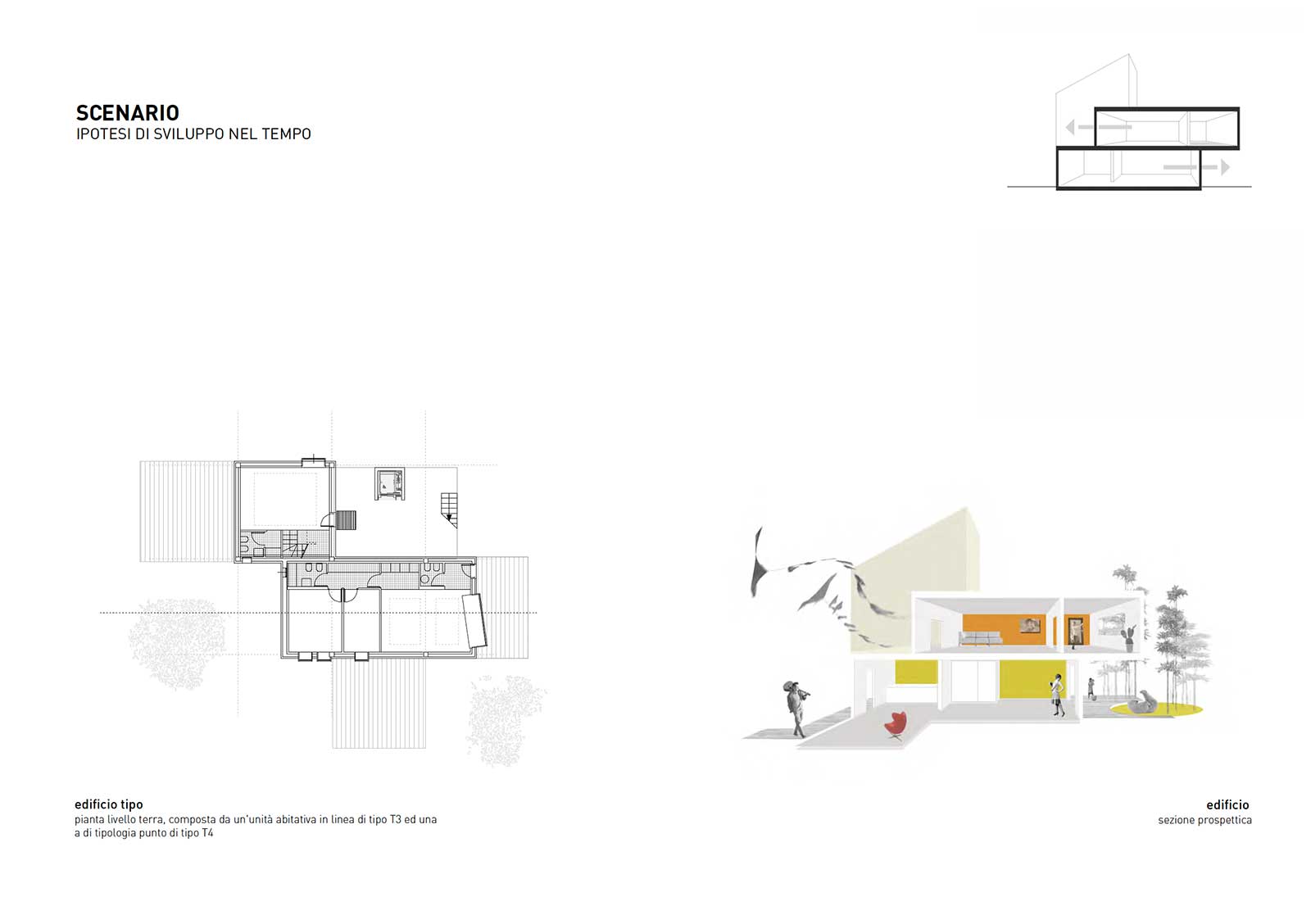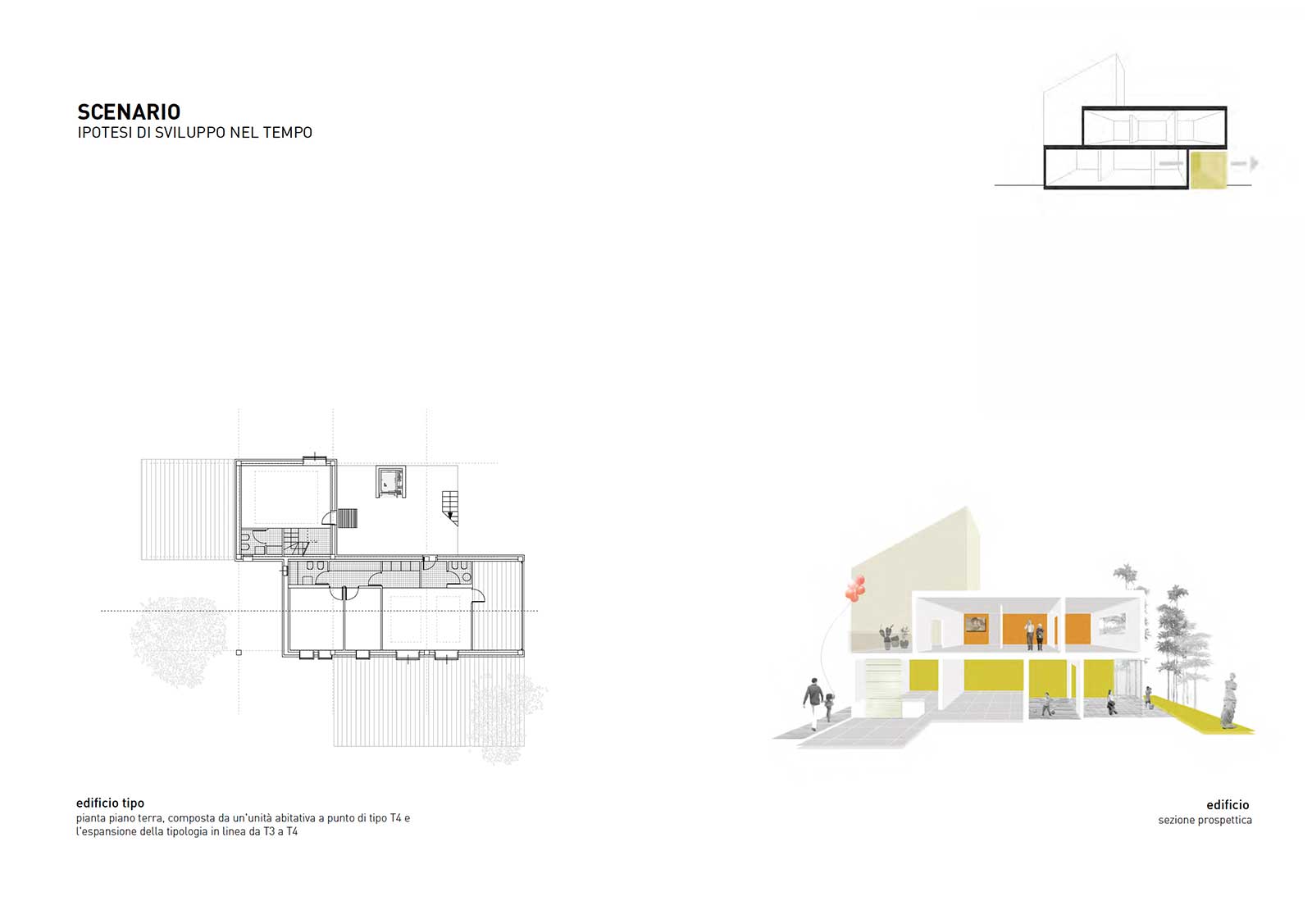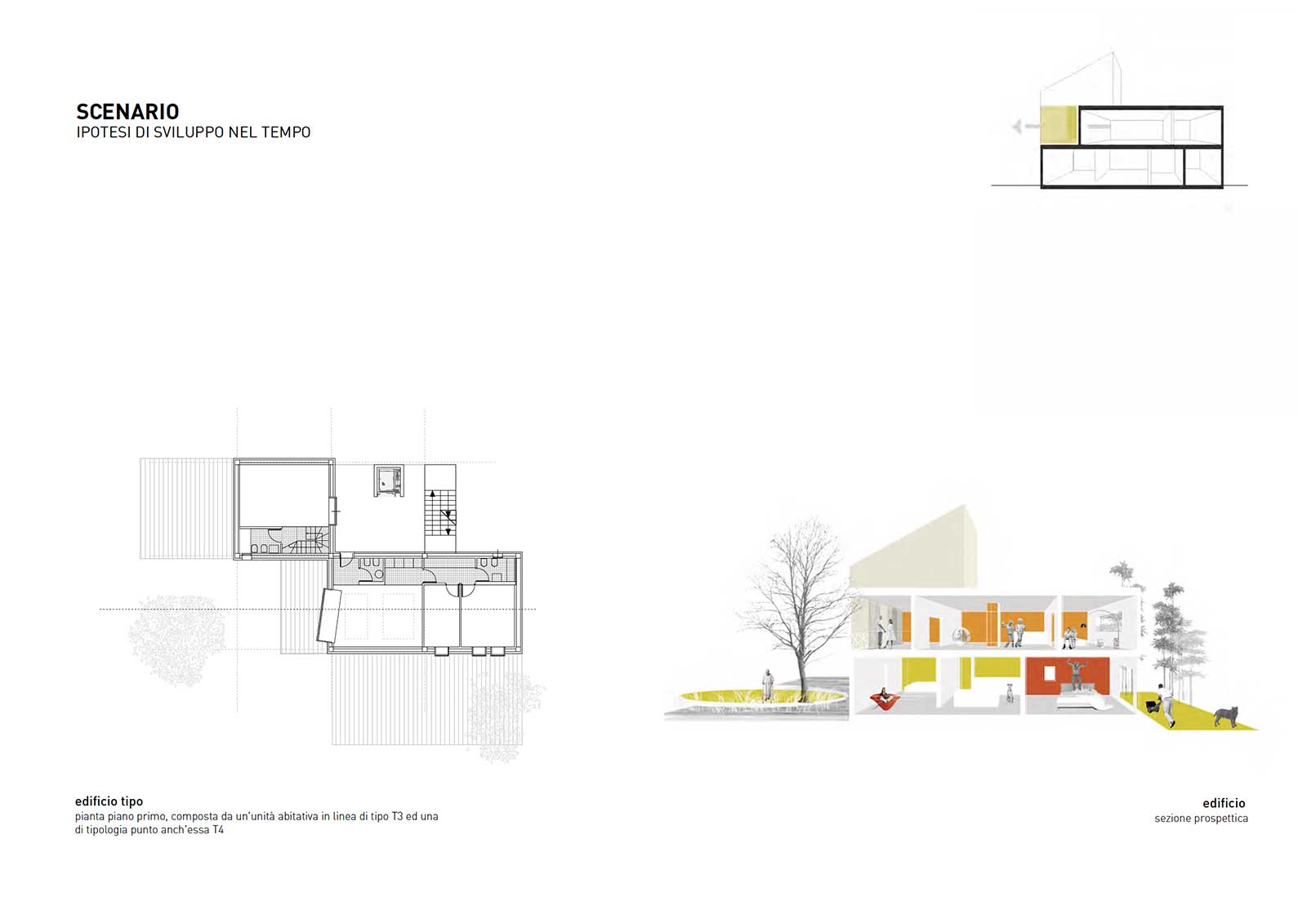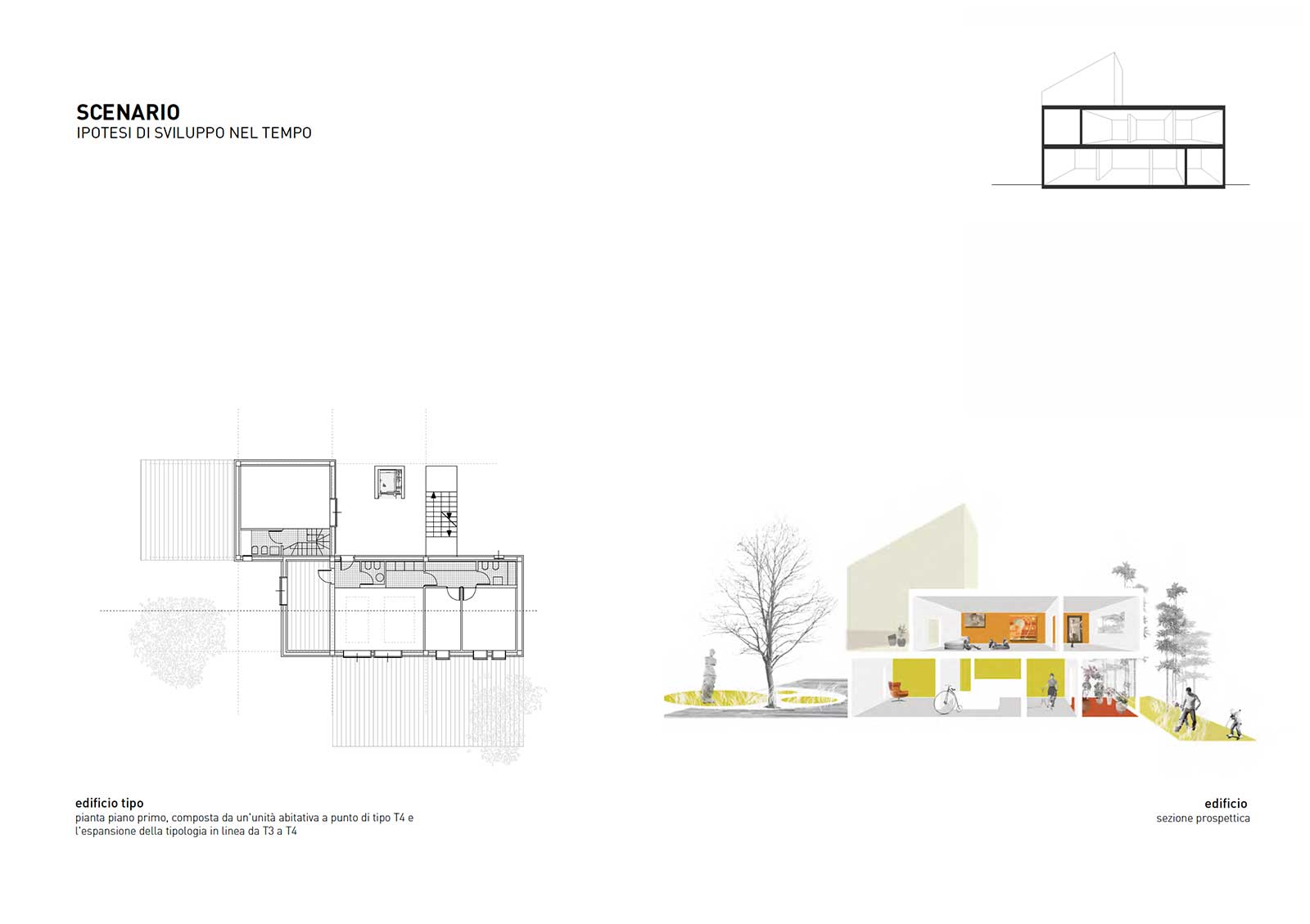 Asseggiano-Mattuglie Master Plan and social housing
Mestre (VE), Italy
2009

program: Social housing, private gardens, public park and parking in Mestre
> località Assegiano area: 17 850 m2
> via Mattuglie area: 23 540 m2
> underground parking località Assegiano: 10 660 m2
> underground parking via Mattuglie: 12 800 m2
client: IVE_Immobiliare Veneziana
project: Alfonso Femia * with
landscape design: LAND
environmental engineering: AI Studio, AI Engineering
roads and infrastructures: Stefano Migliaro
images: ©Atelier(s) Alfonso Femia
"The goal of the project is the definition of an architectural proposal for social housing covering the settlement of different users." AF
Living the time: the construction of a inhabited landscape
The project is designed to organize types of single-family and two-family residences composed of two to three plans through a strategy that considers the relationship between built space and empty space as fundamental for the theme of living. In this way, the proportions of the buildings and the distances between them have been carefully evaluated.
There are three types of house units: point, line and surface, that are defined according to the method of expansion in time (verticality, as a horizontal "L" shape). The types are modular and designed in relation to the flexibility of the structural choice.
The goal of the project is the definition of an architectural proposal for social housing covering the settlement of different users: young couples, singles, consolidated families. In all cases, it is essential to consider the possibility of change over time in the number of inhabitants of a single unit therefore considering the possibility of changing the living space.
We proposed the study of flexible types that can be expanded over time according to the needs of each group of inhabitants. The green project provides a system of public gardens from which starts a branch of pedestrian connections that distributes private gardens and, consequently, the access to buildings. The residential project completes the development plan of the area, which also includes small amounts of commercial, inserted as "heads" of the public space with the goal of creating a new centrality, a network of streams and organized spaces.