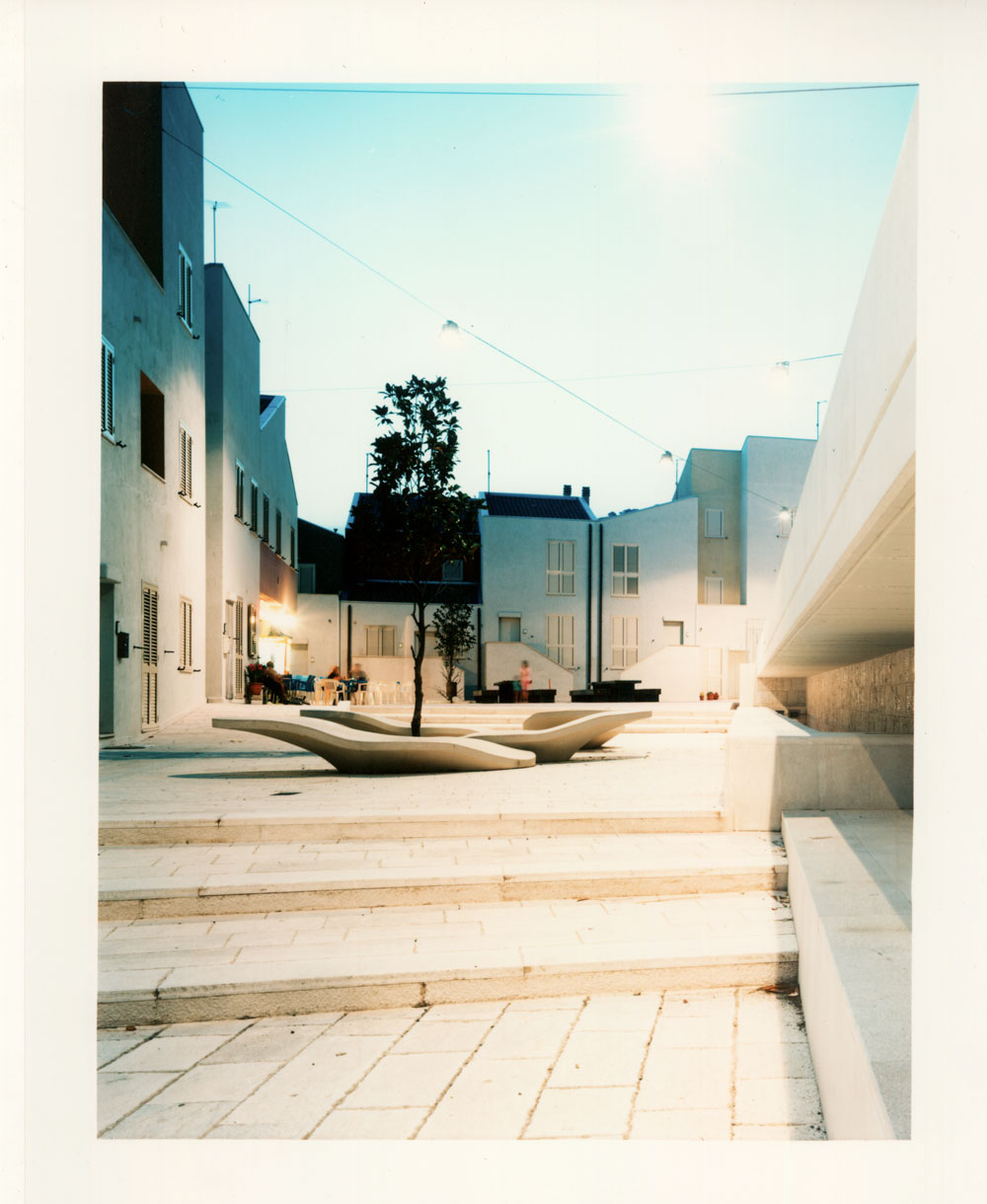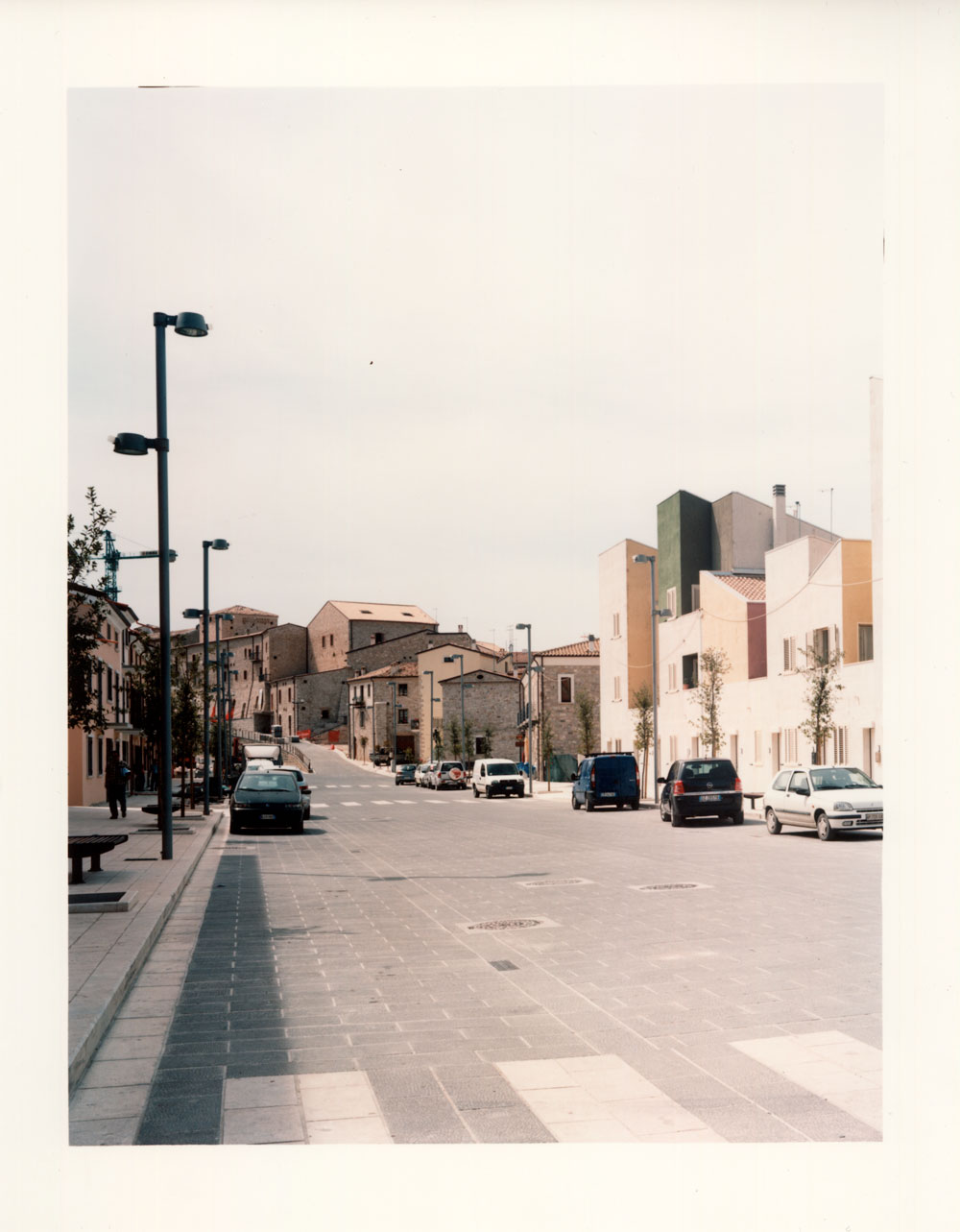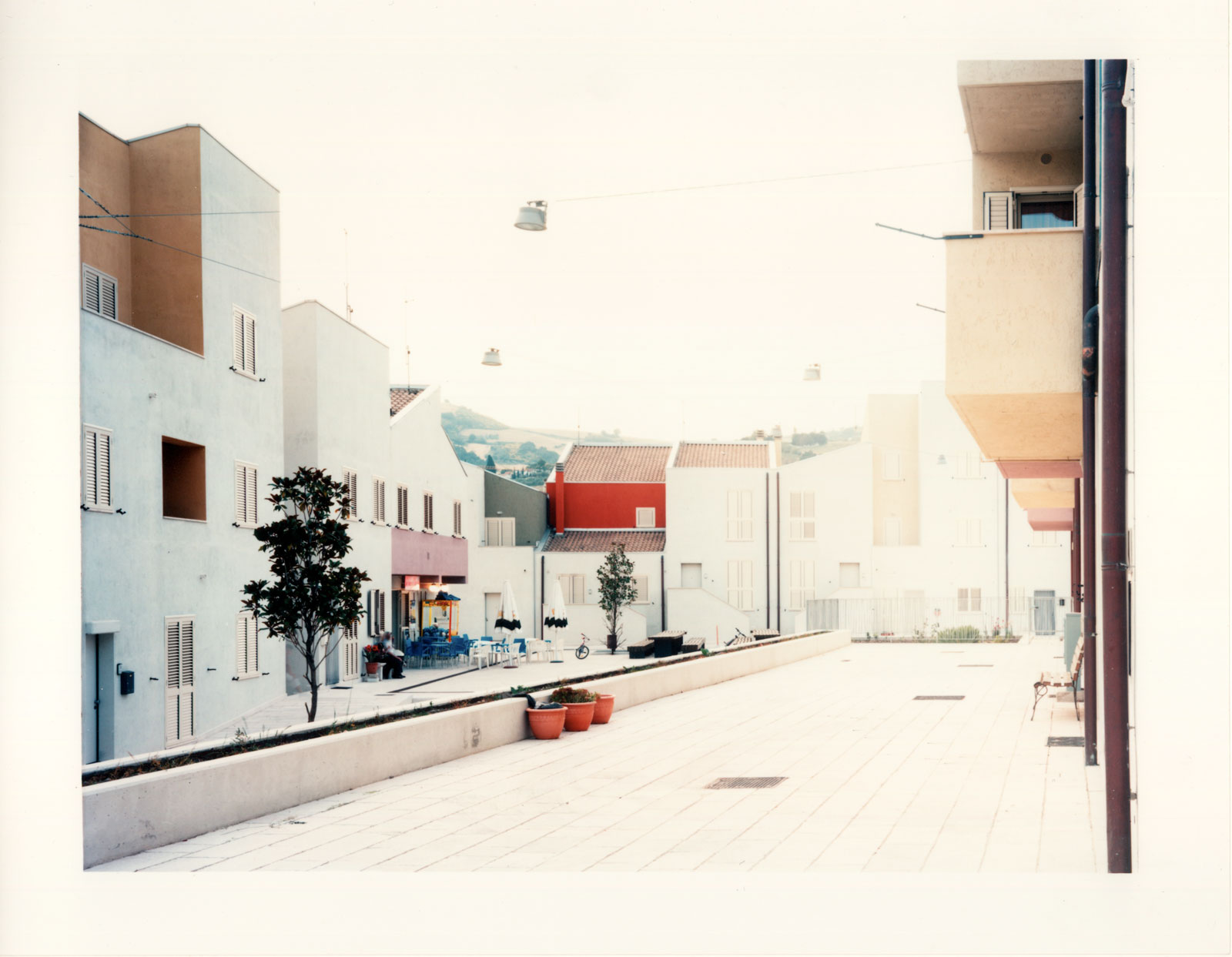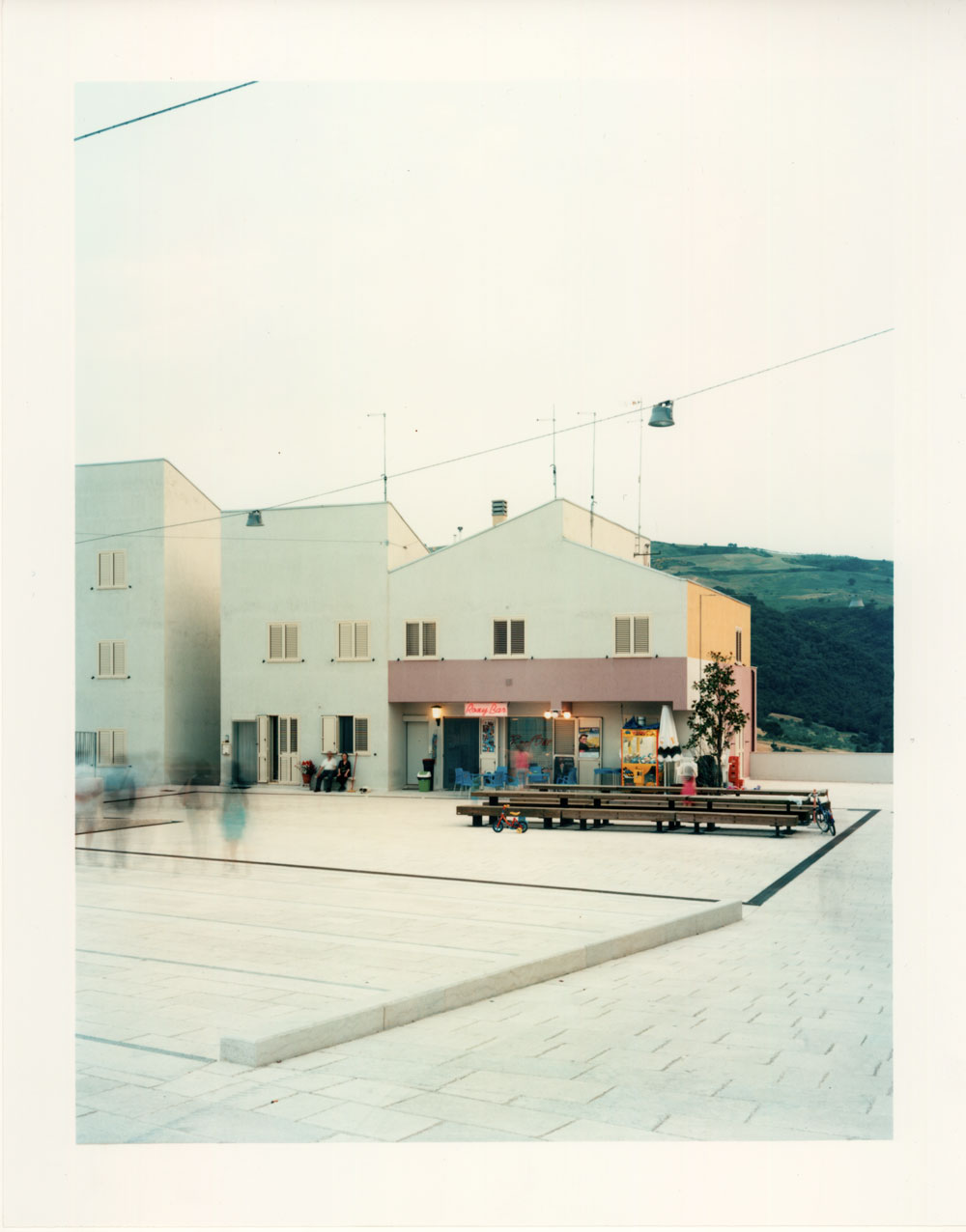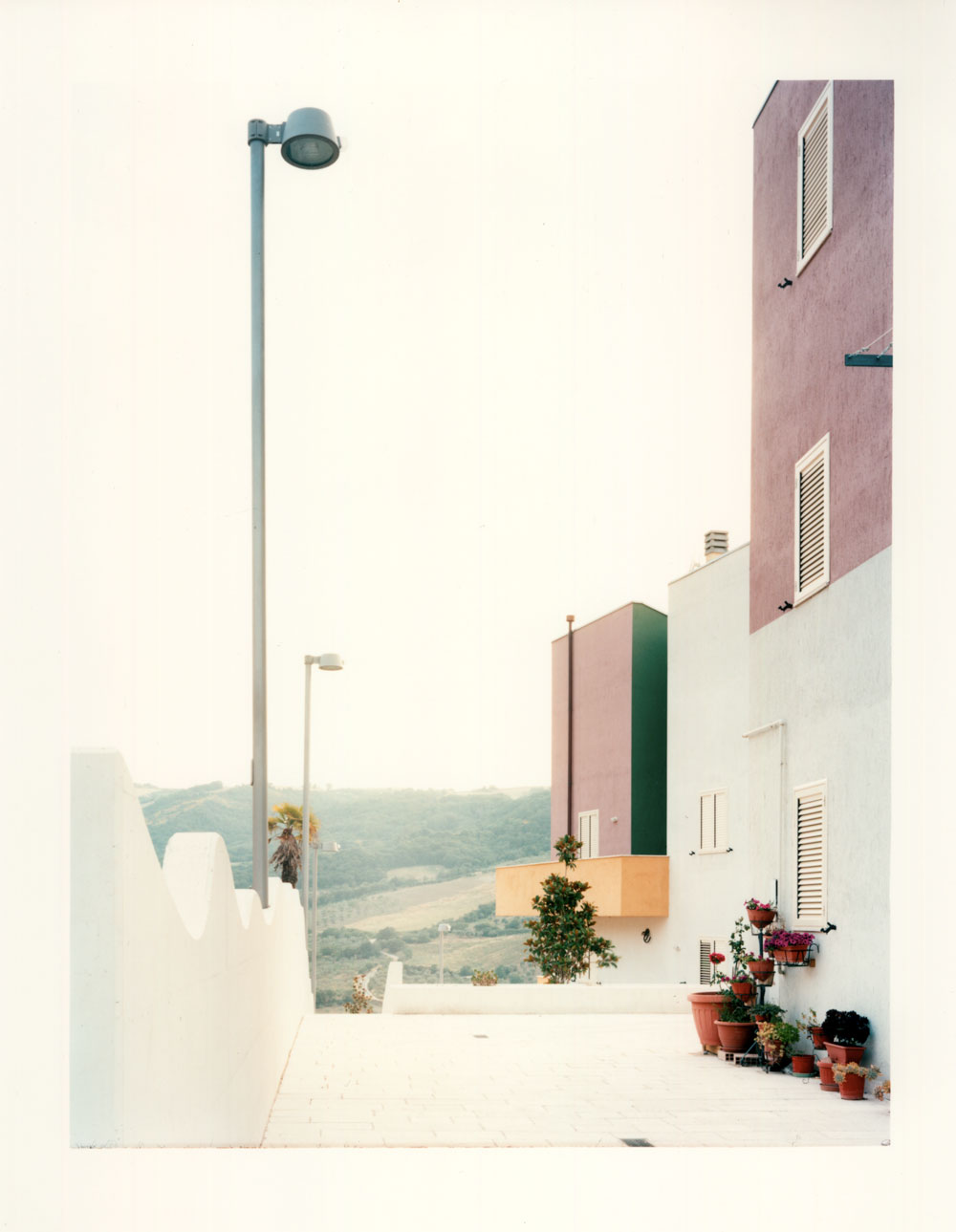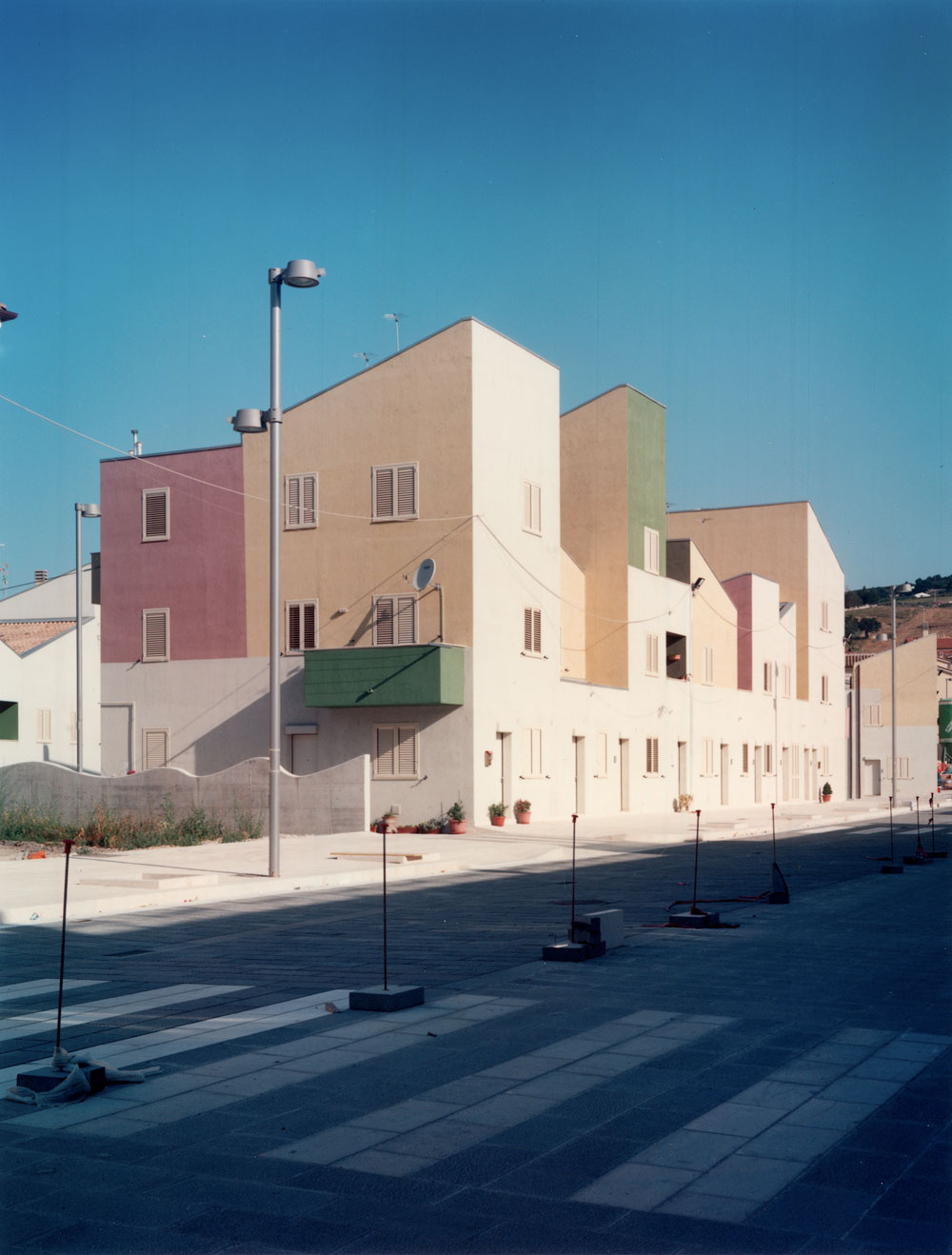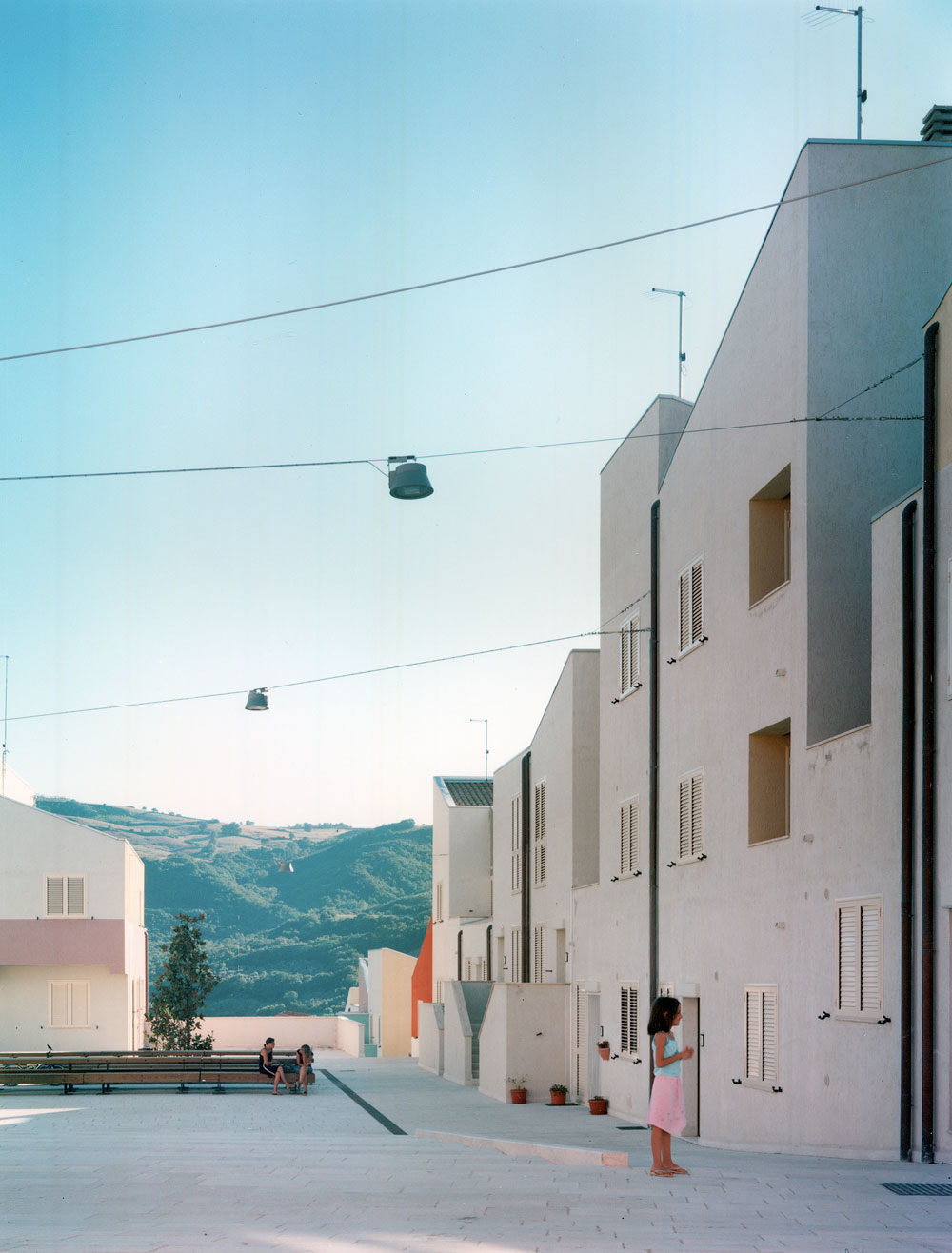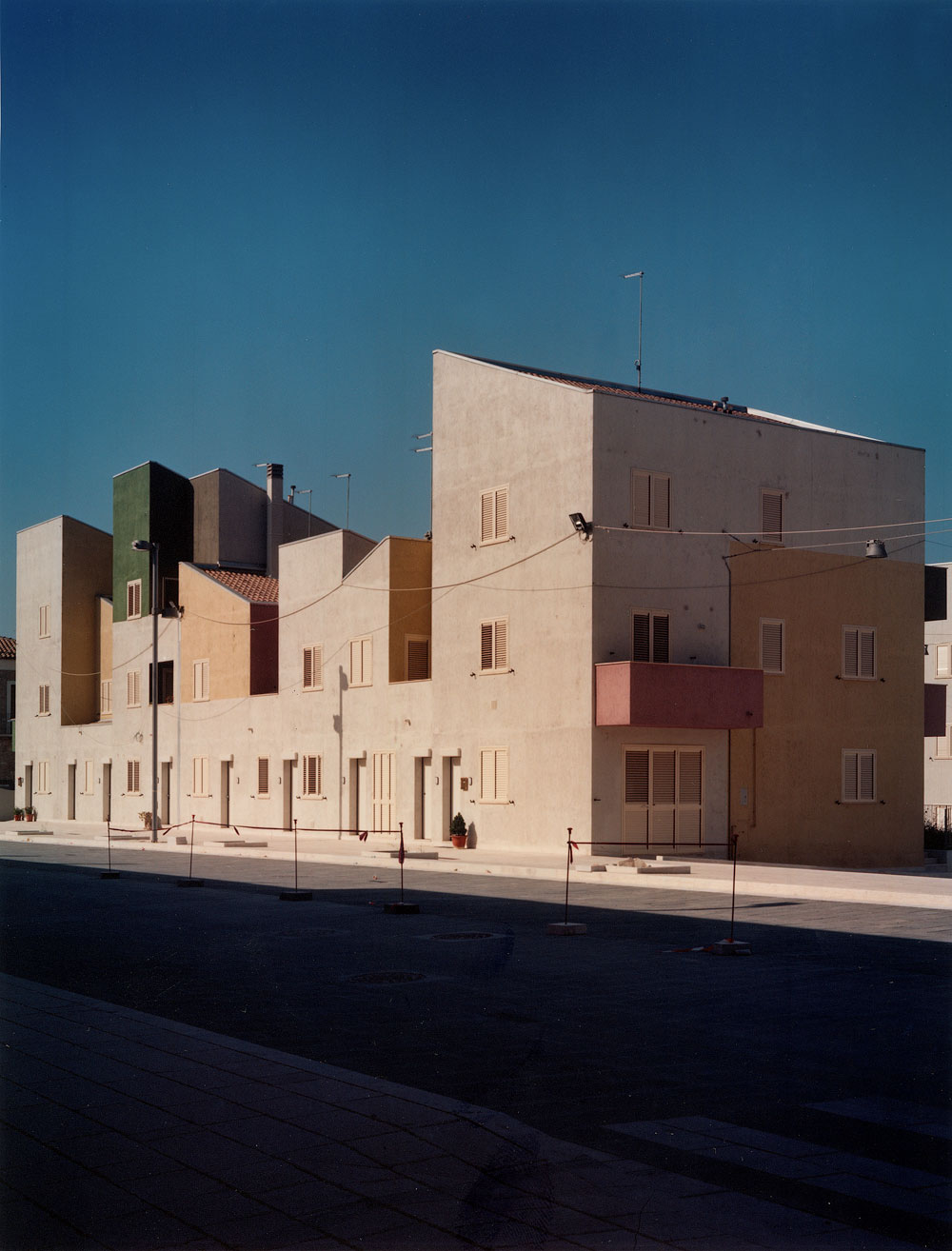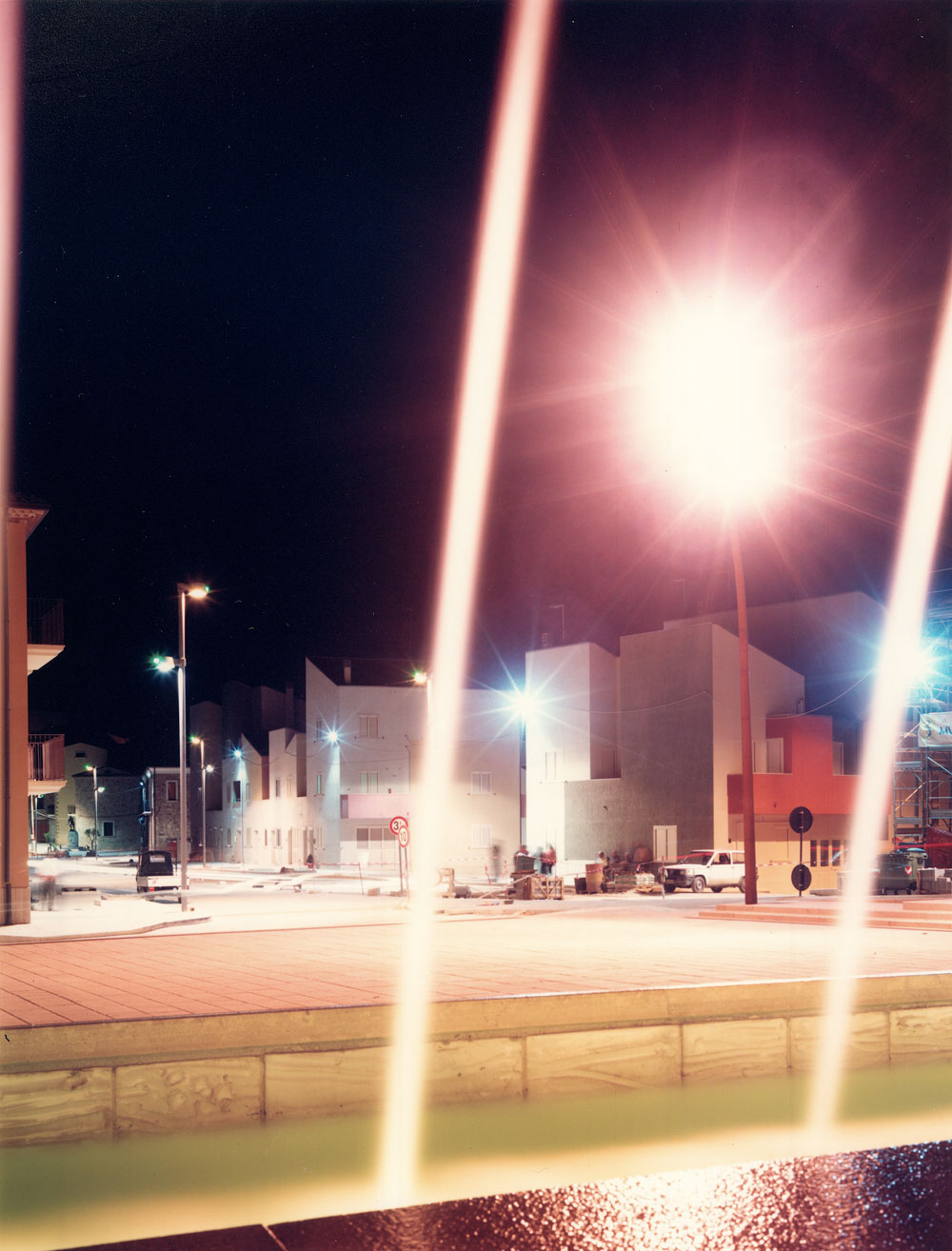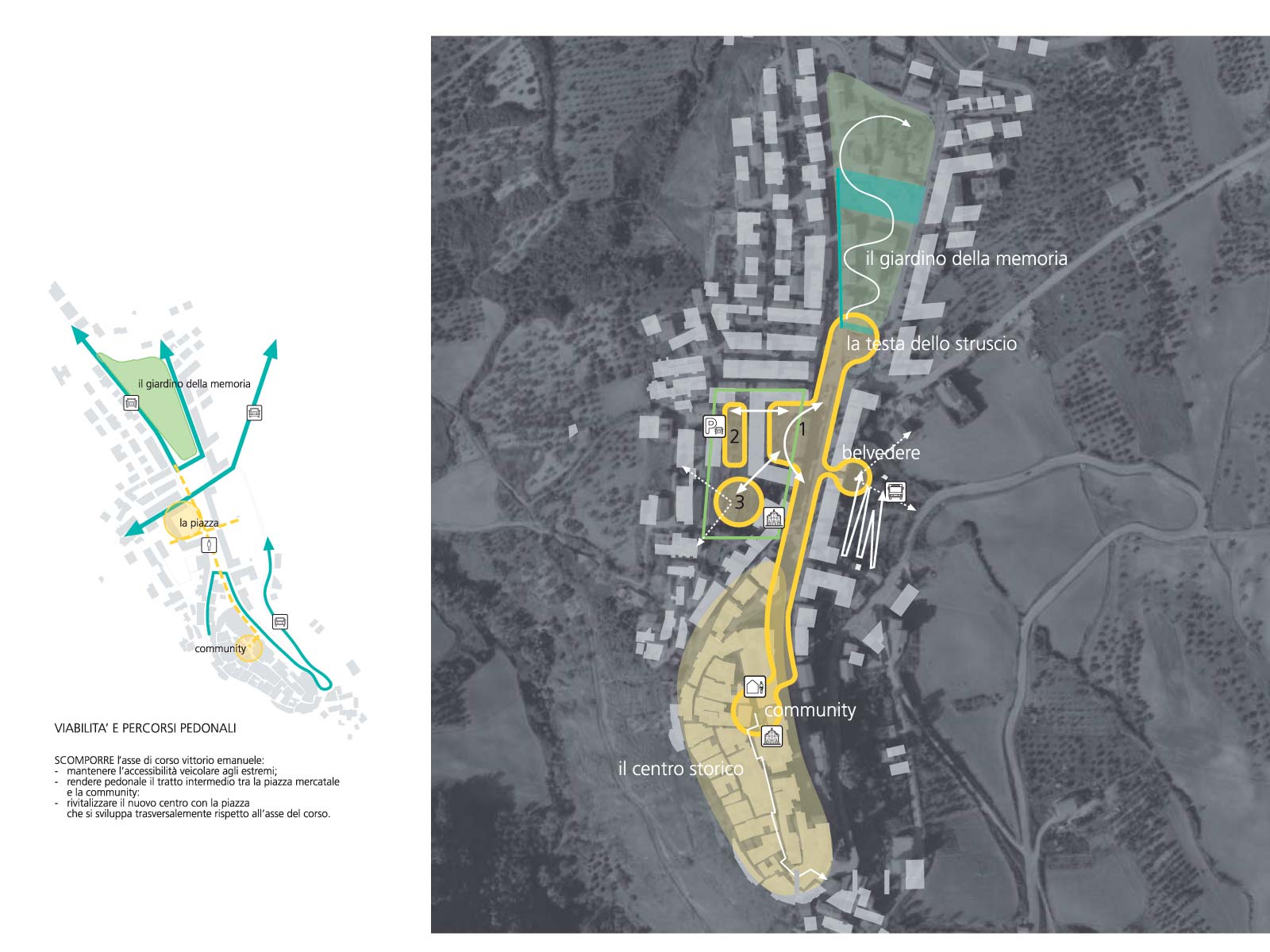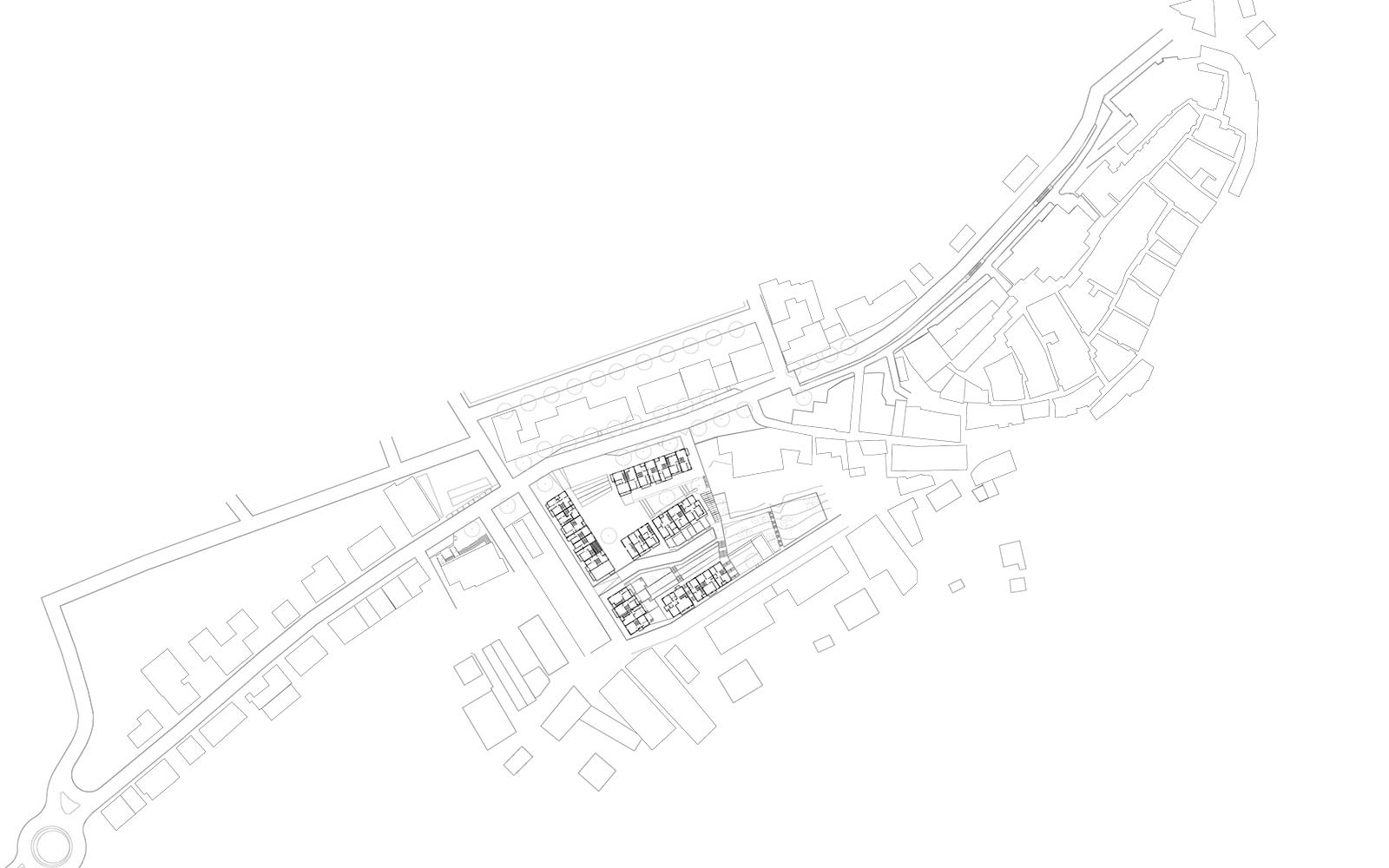 Reconstruction of San Giuliano di Puglia
San Giuliano di Puglia (CB), Italy
2003-2009
15.980m2
client: San Giuliano di Puglia Town Council, Molise Region
architects: * with Annalaura Spalla
photos: ©E.Caviola
How to imagine the reconstruction of living conditions, in the context of the grief of that territory and its inhabitants? How to bring back intimacy and differences, in a single act of planning? Synthesis against differences. Speed against the natural rhythm of men and their homes. The colours of Morandi, the colours of Ghirri, who captured their study and unpredictable strength, applied to simple volumes, the houses that jut out or are set back, can try to resolve this dilemma.