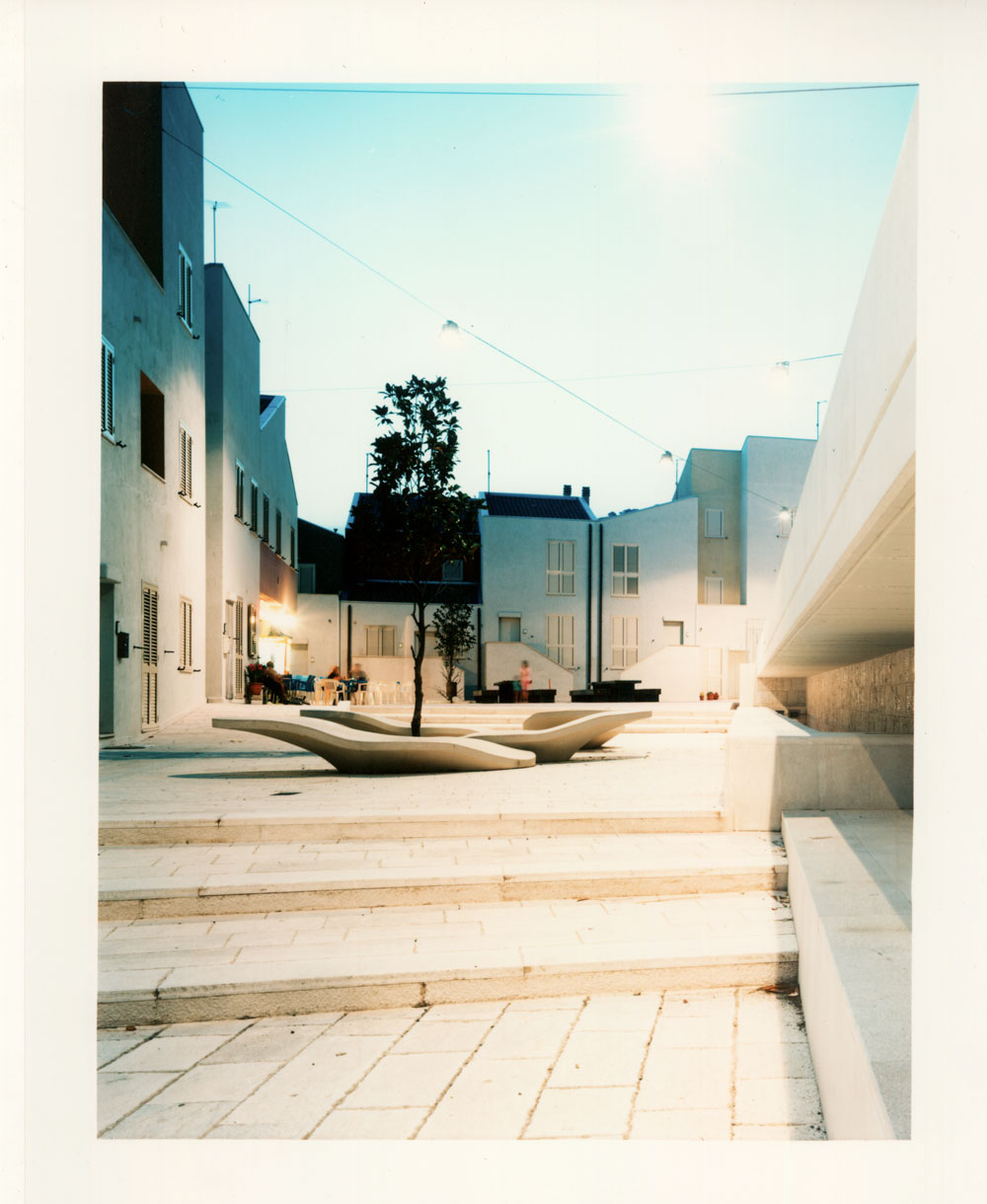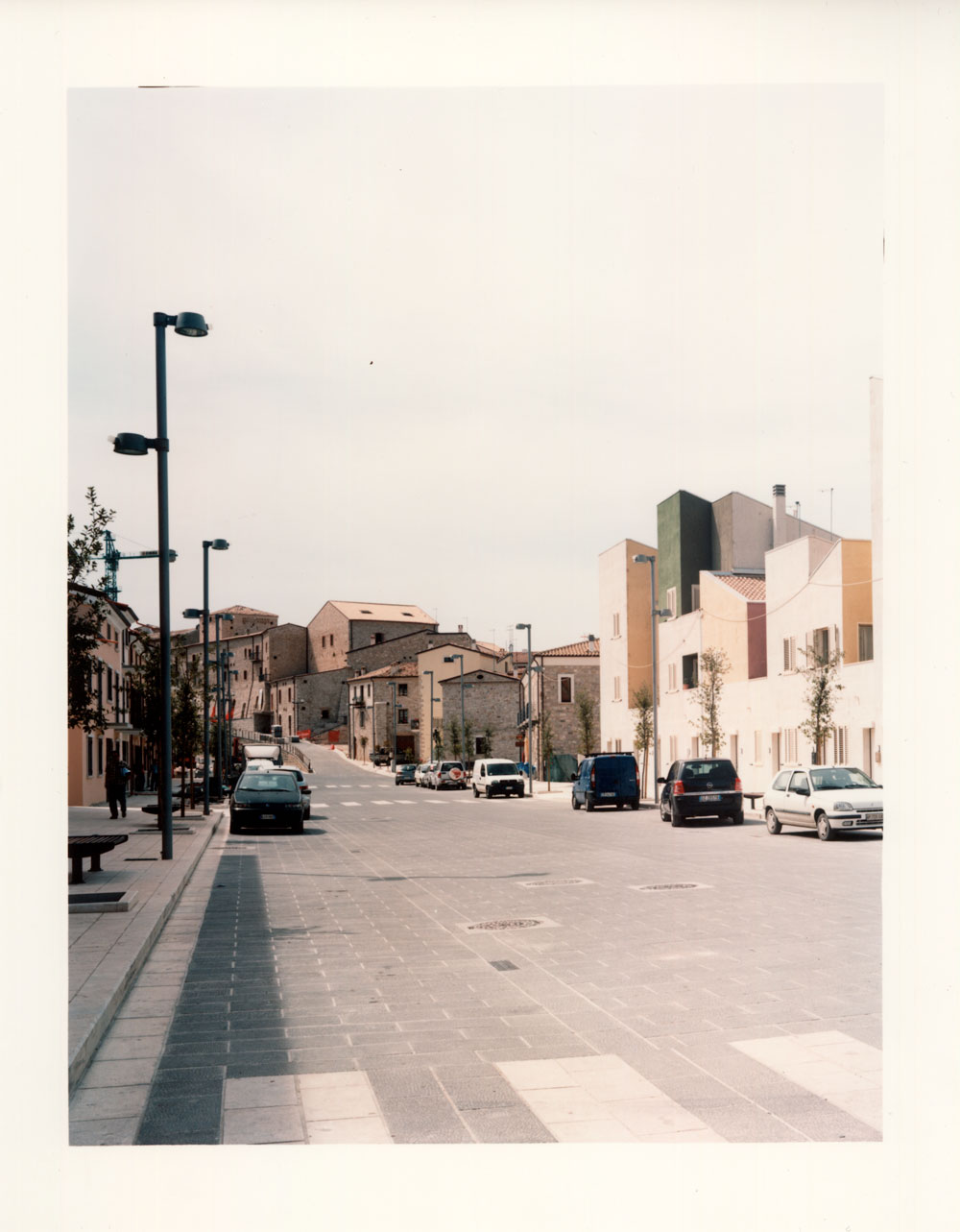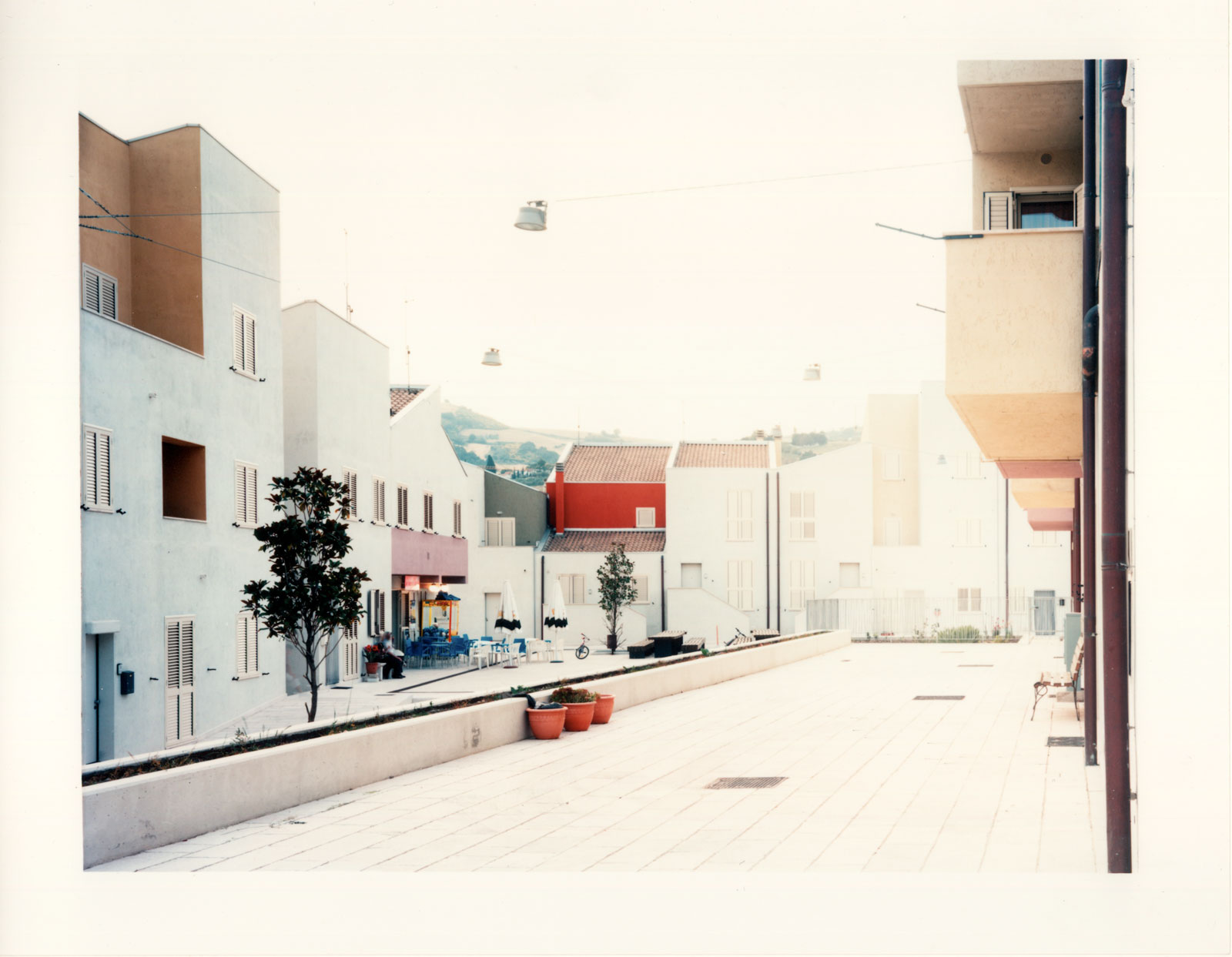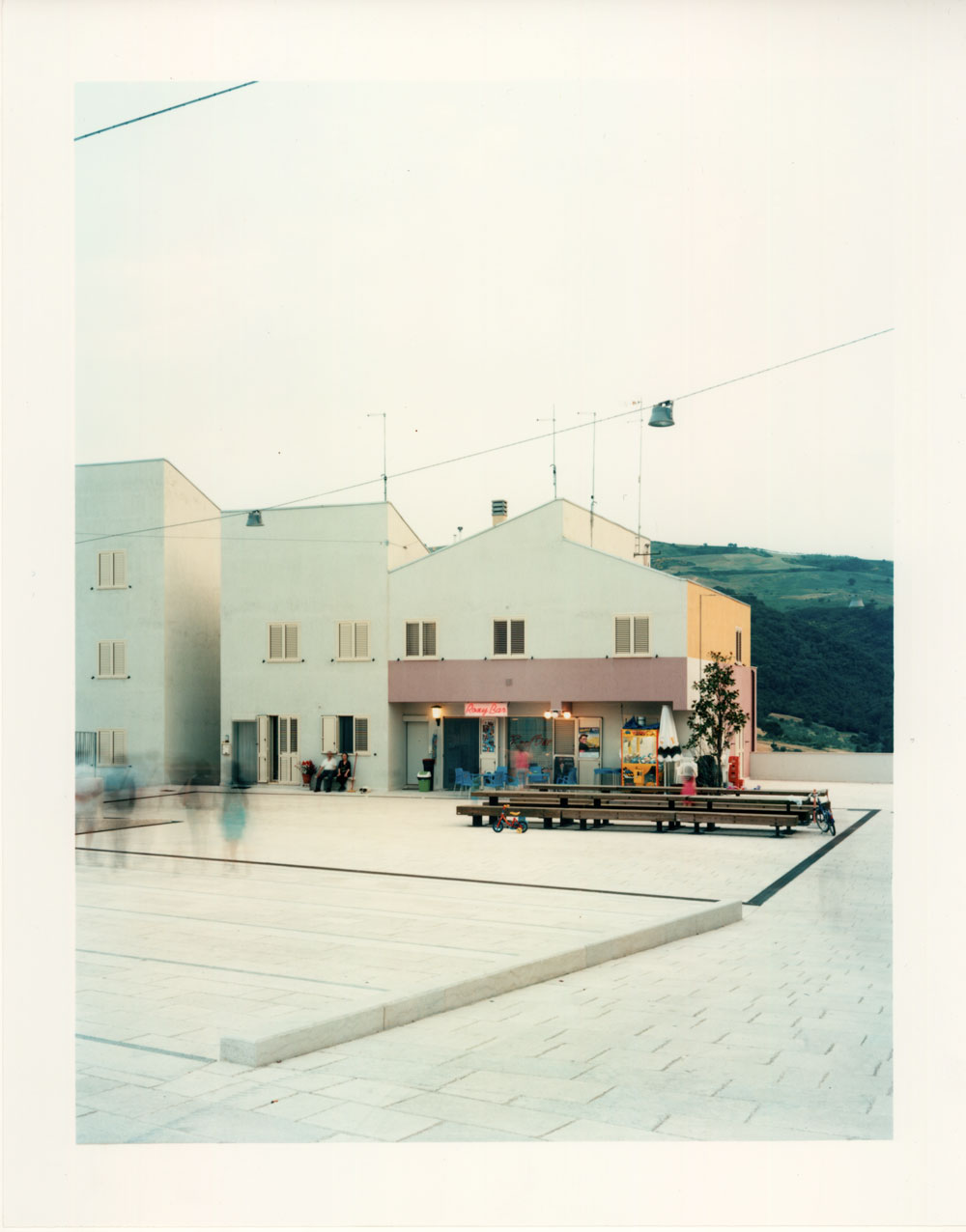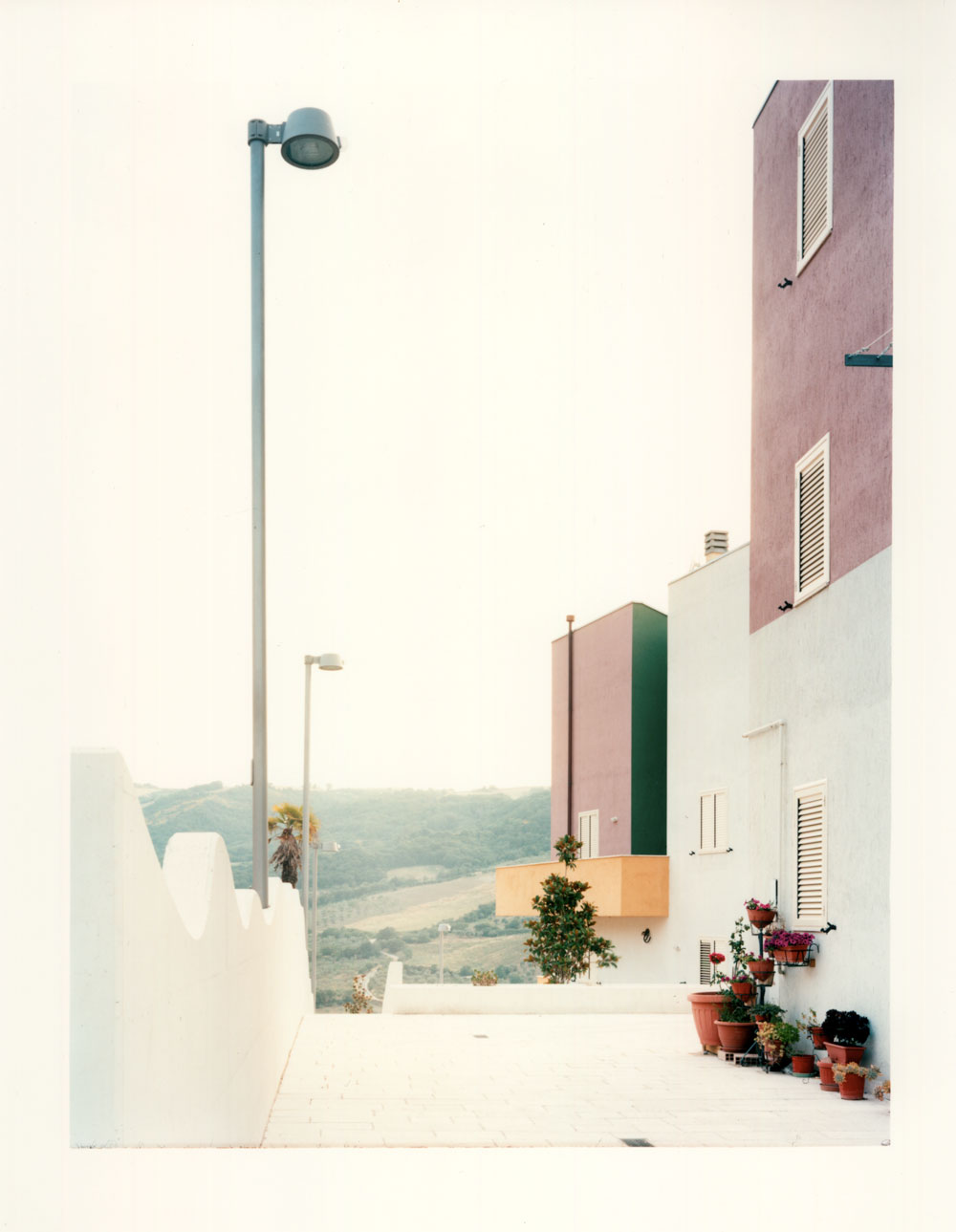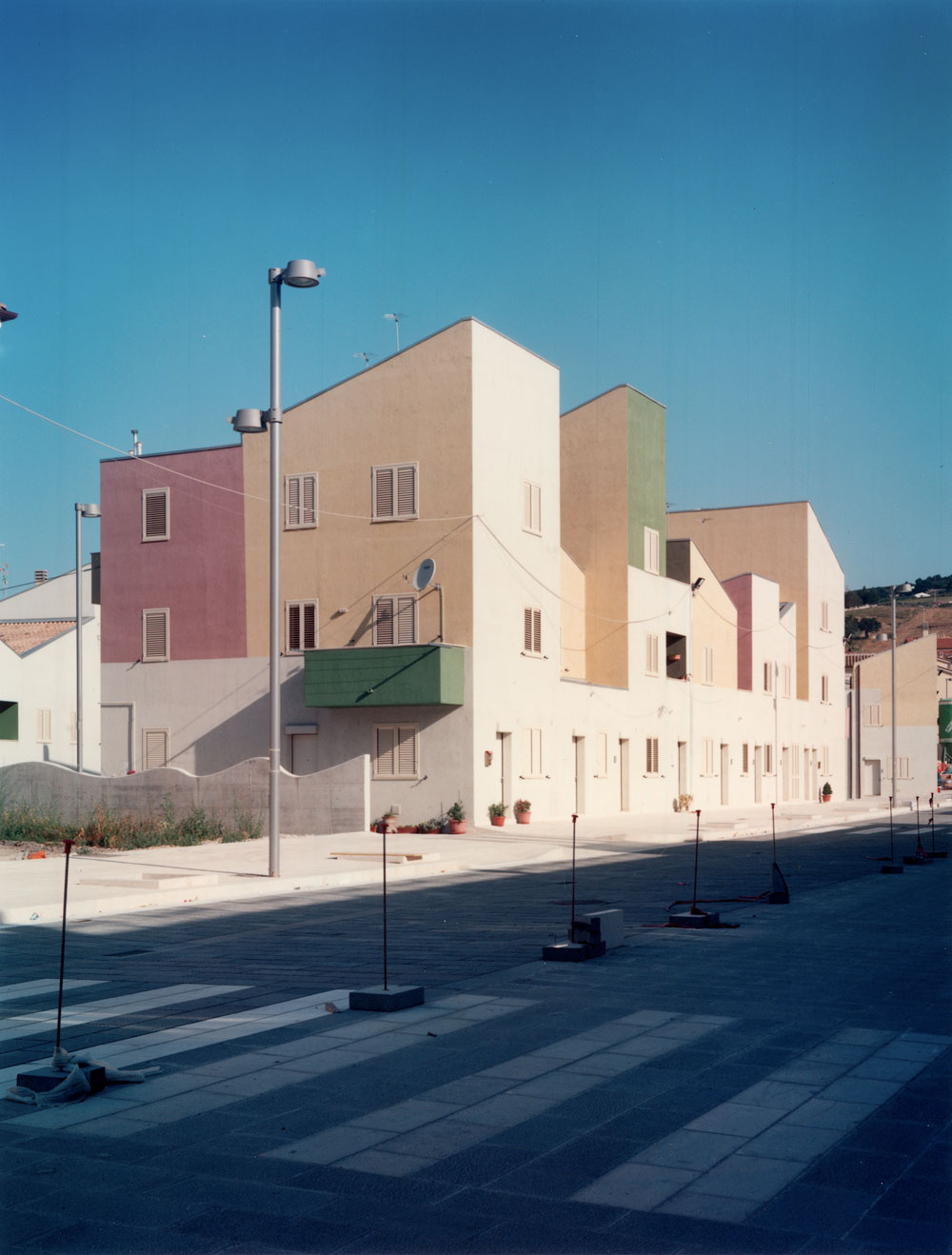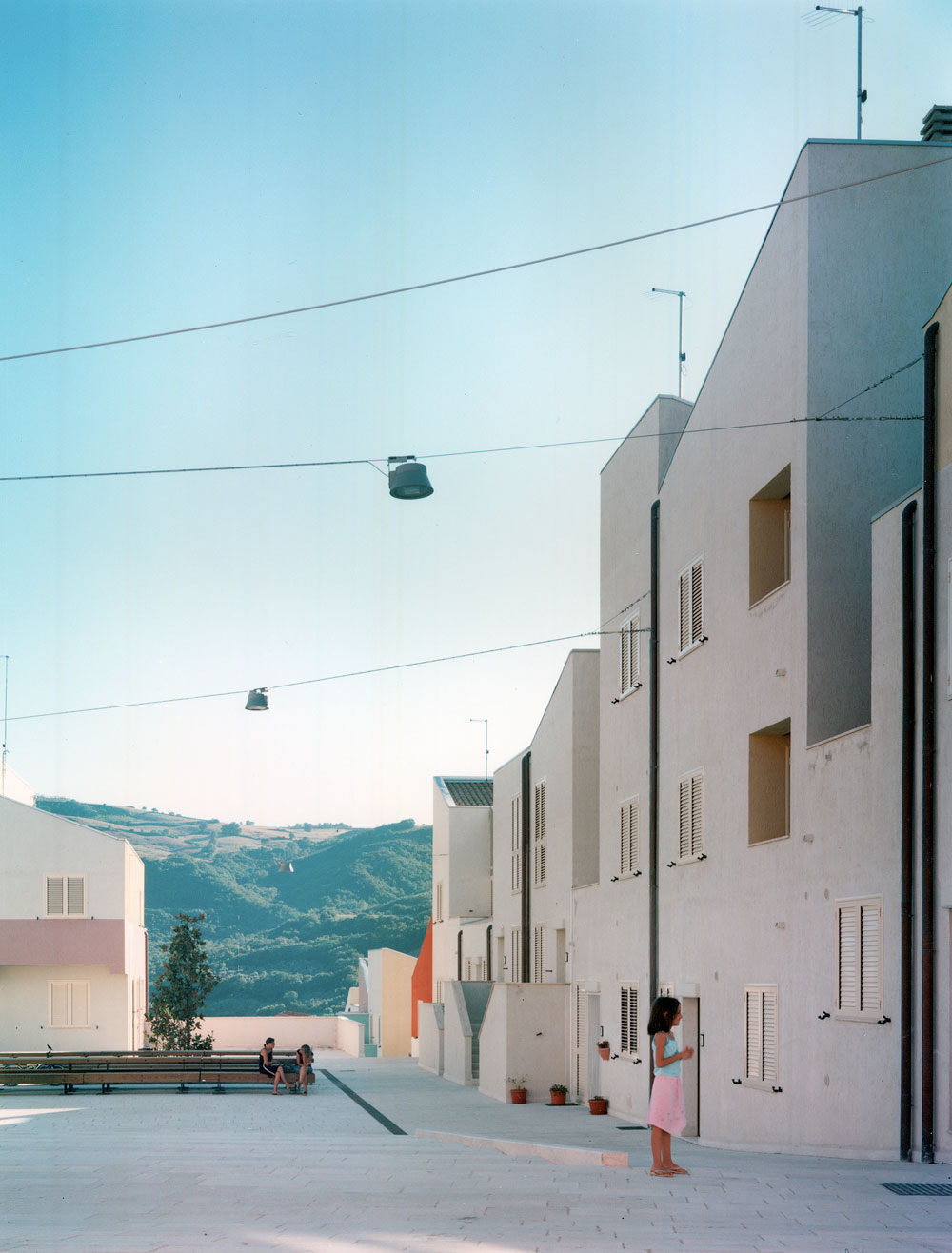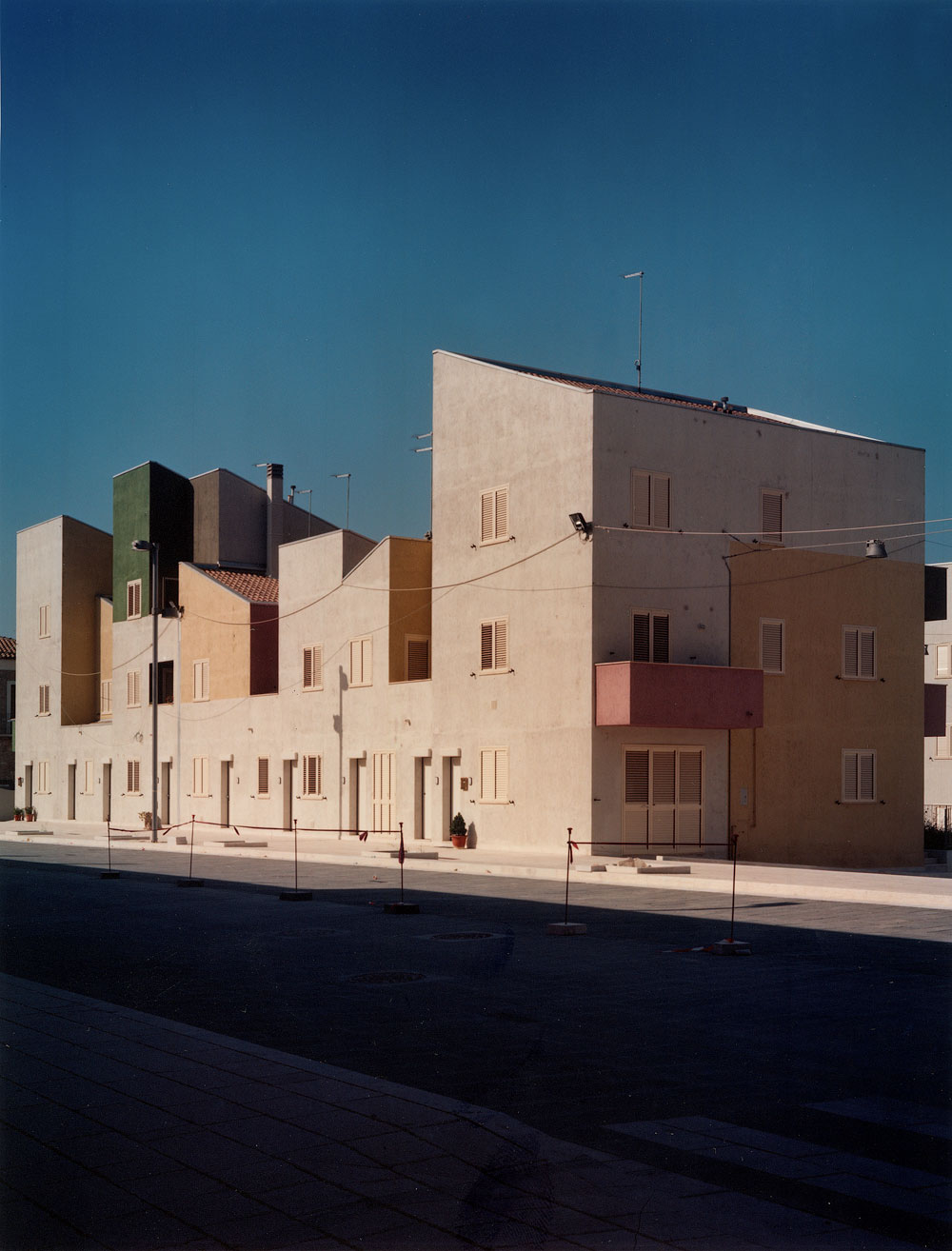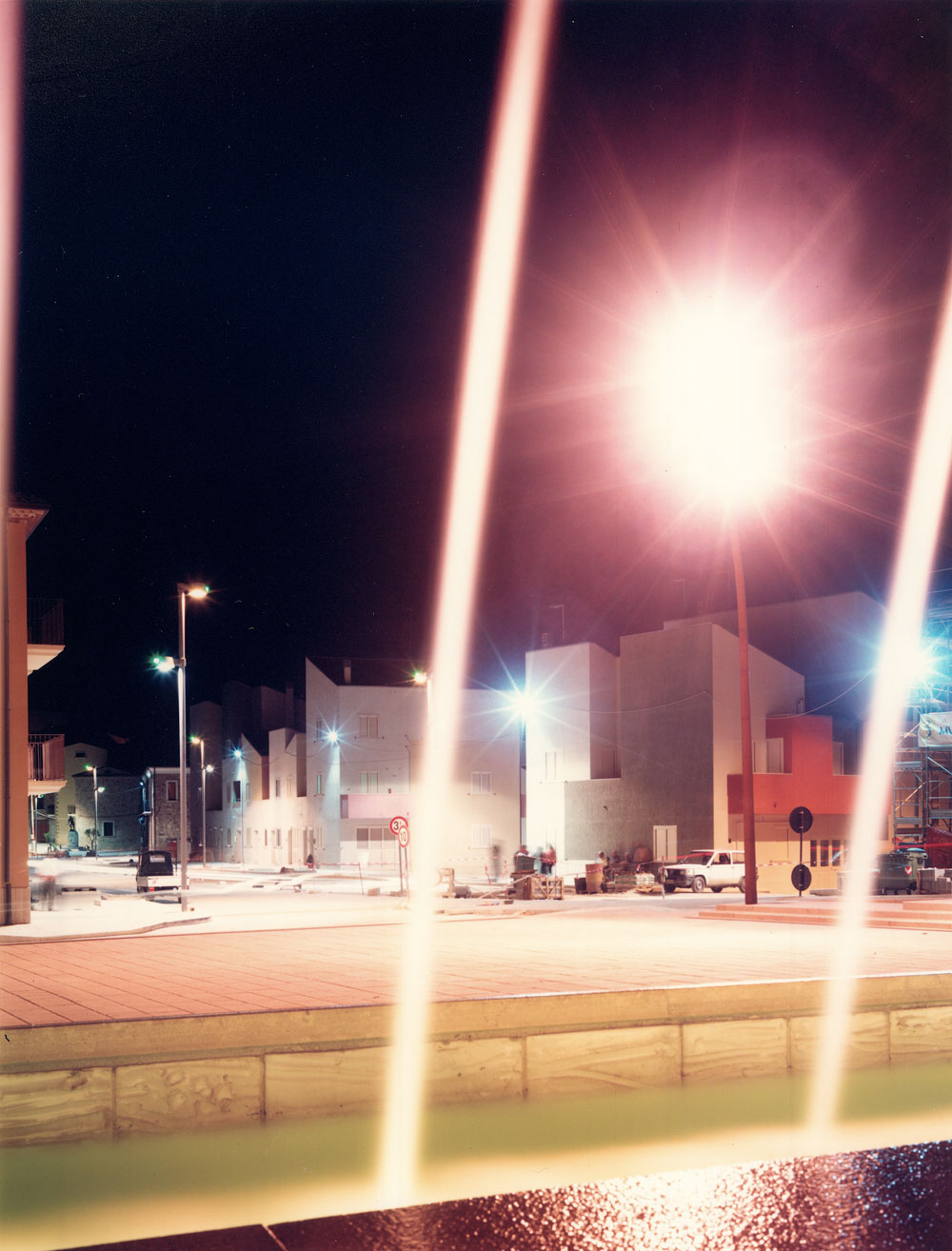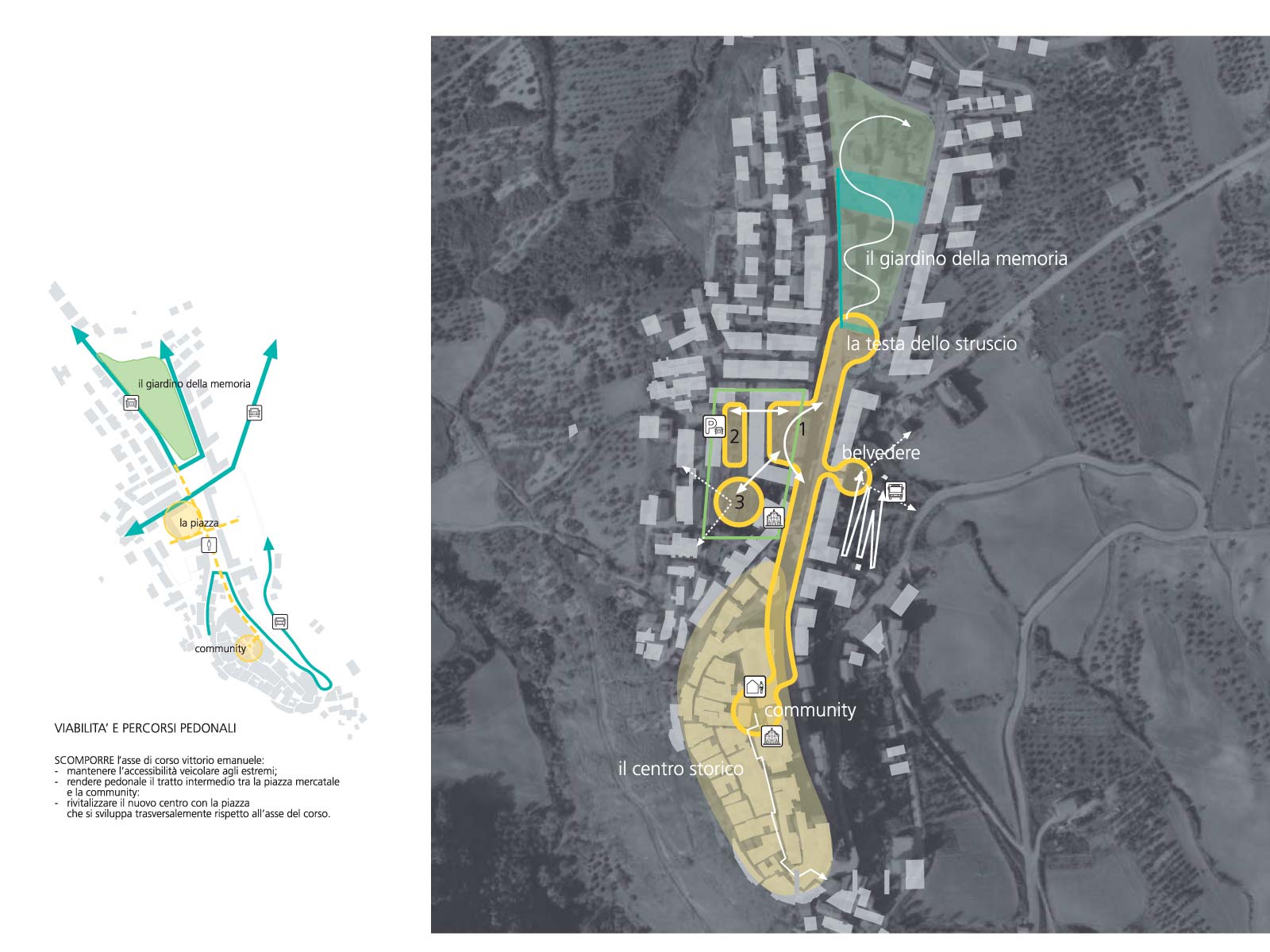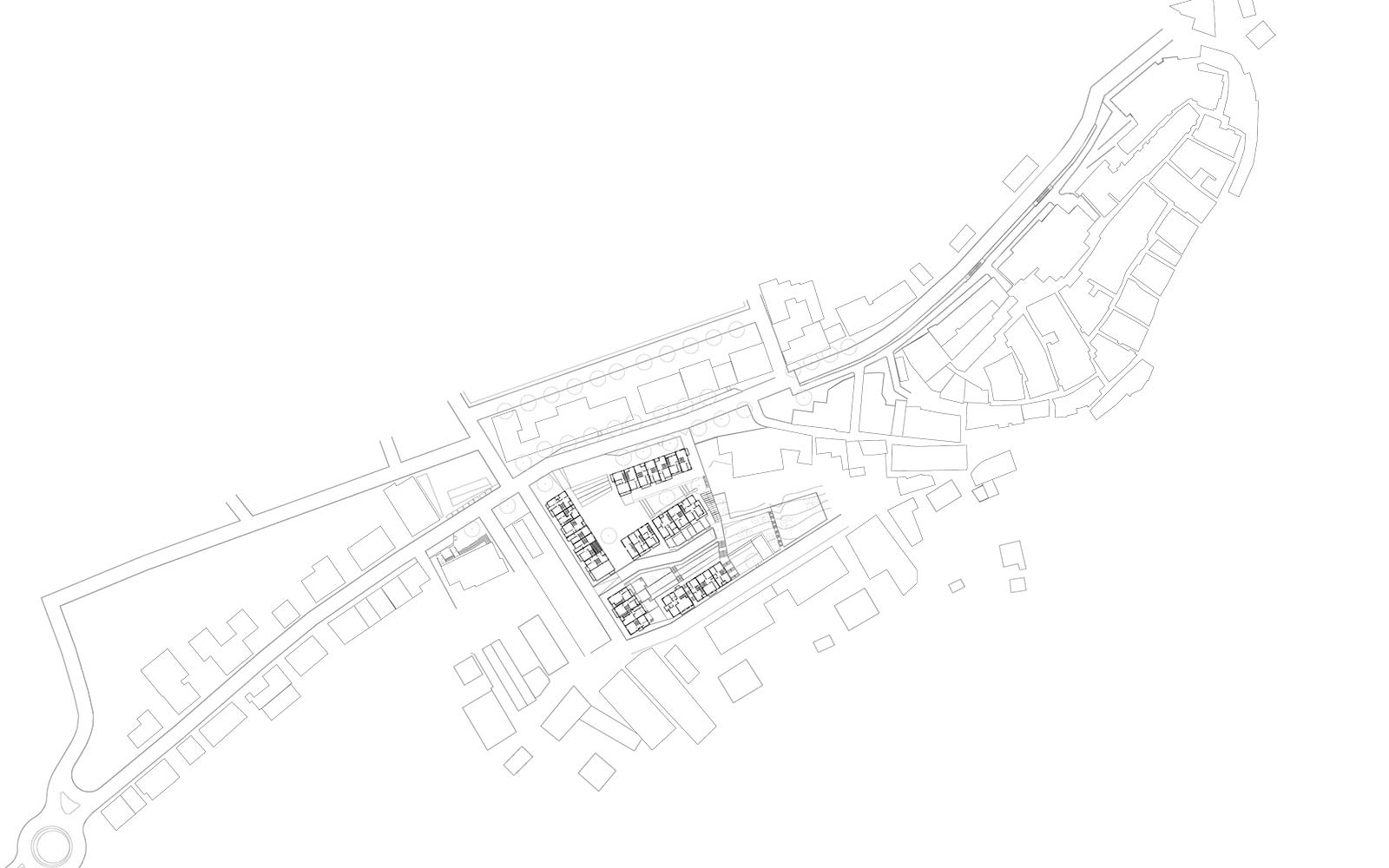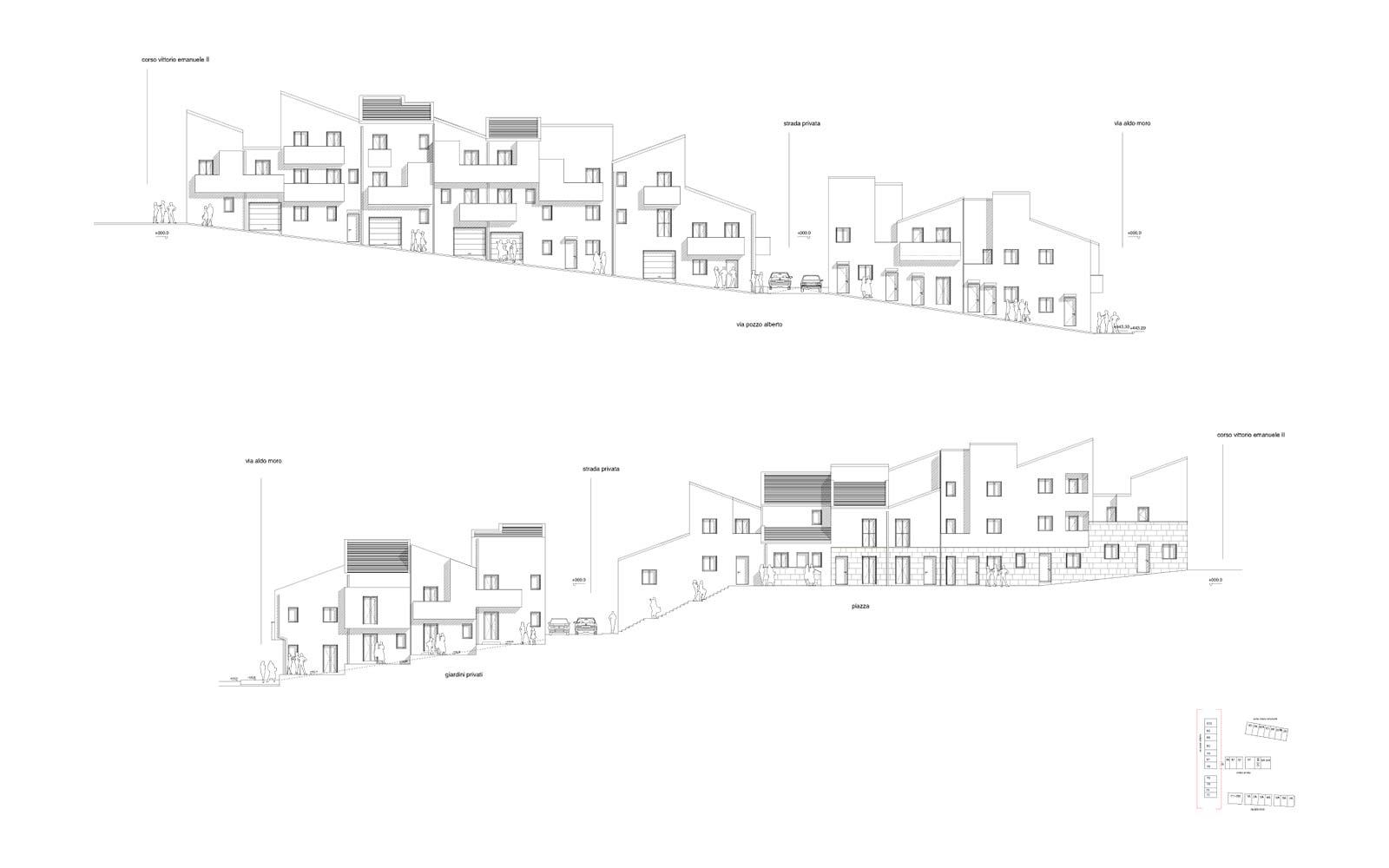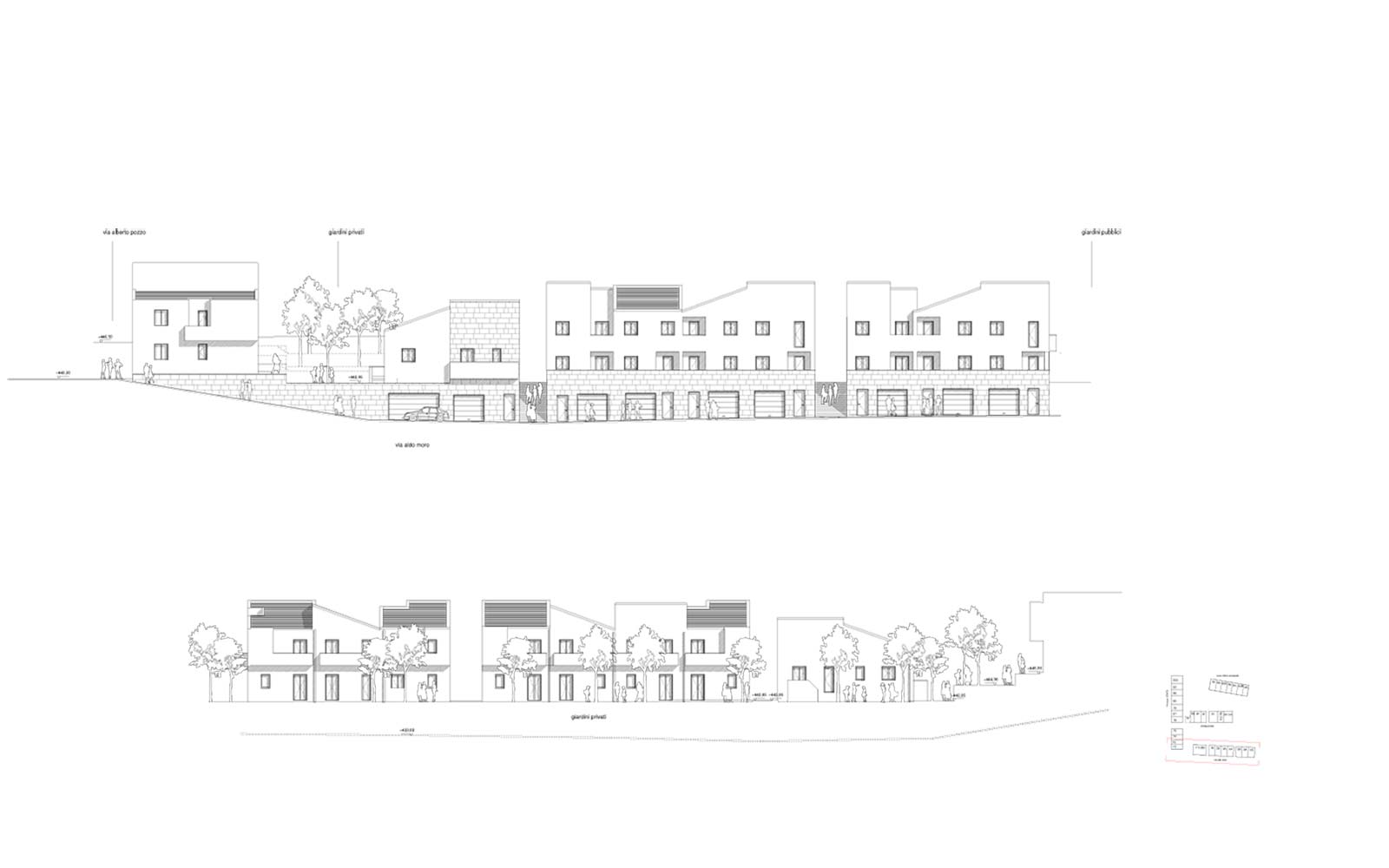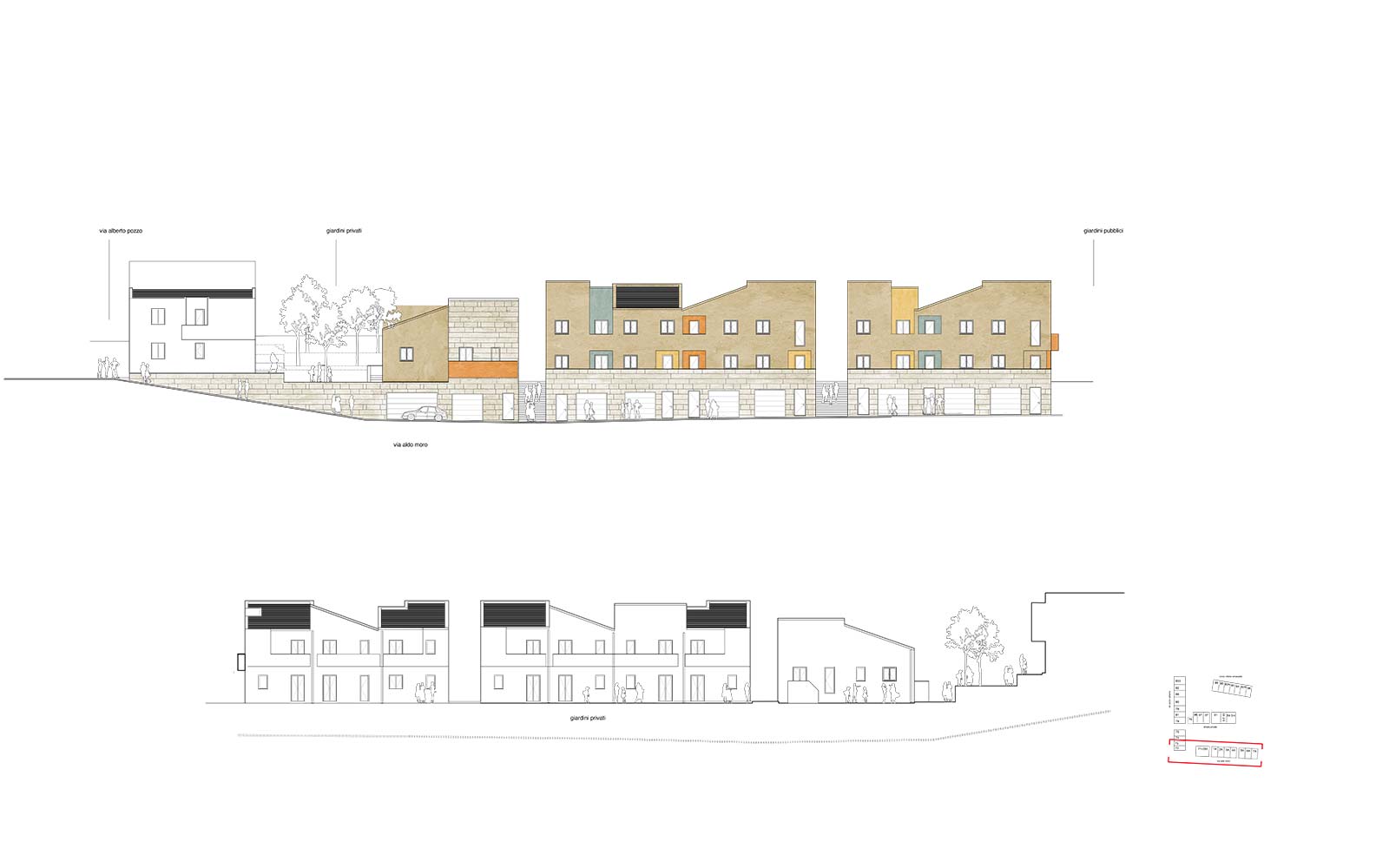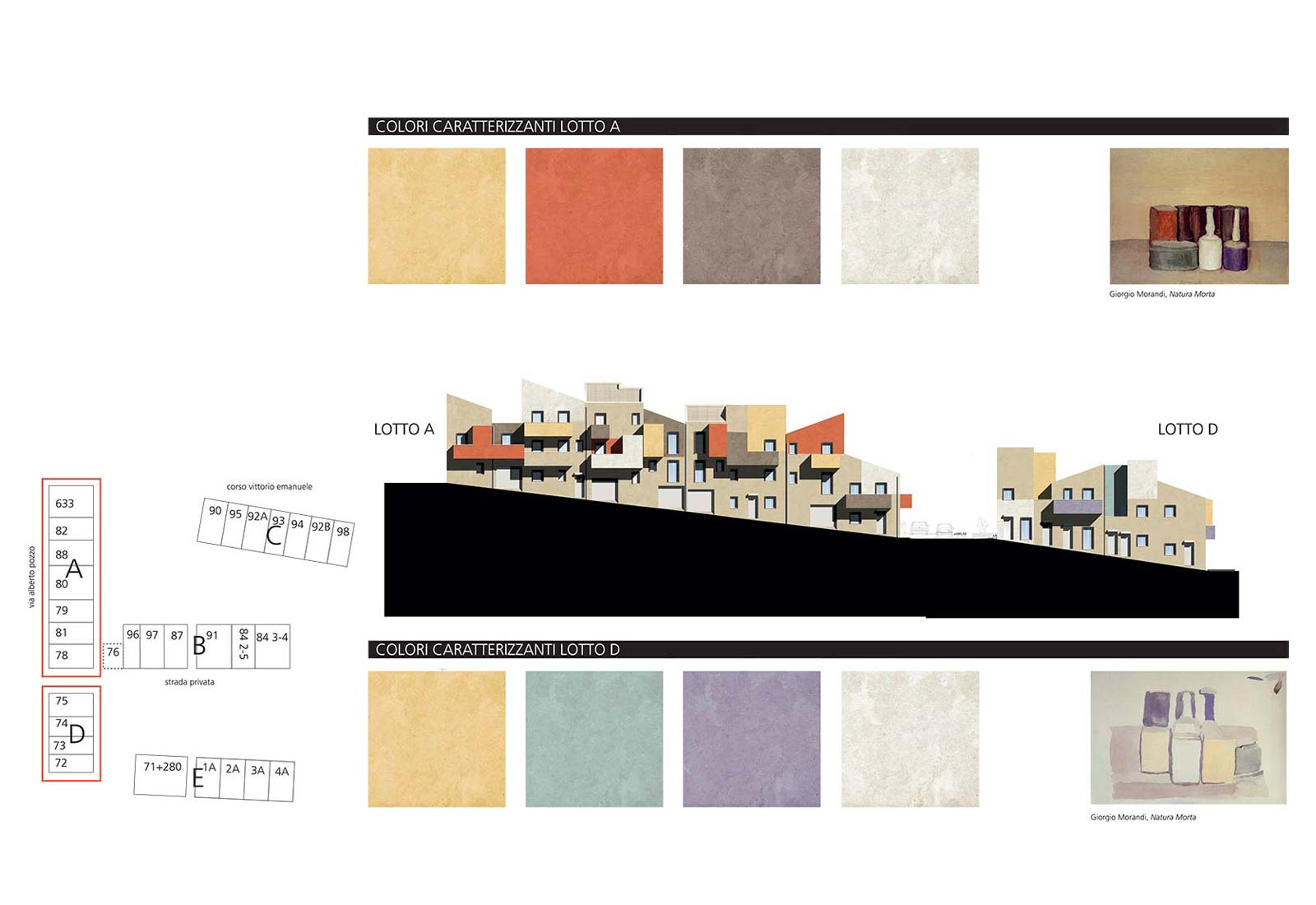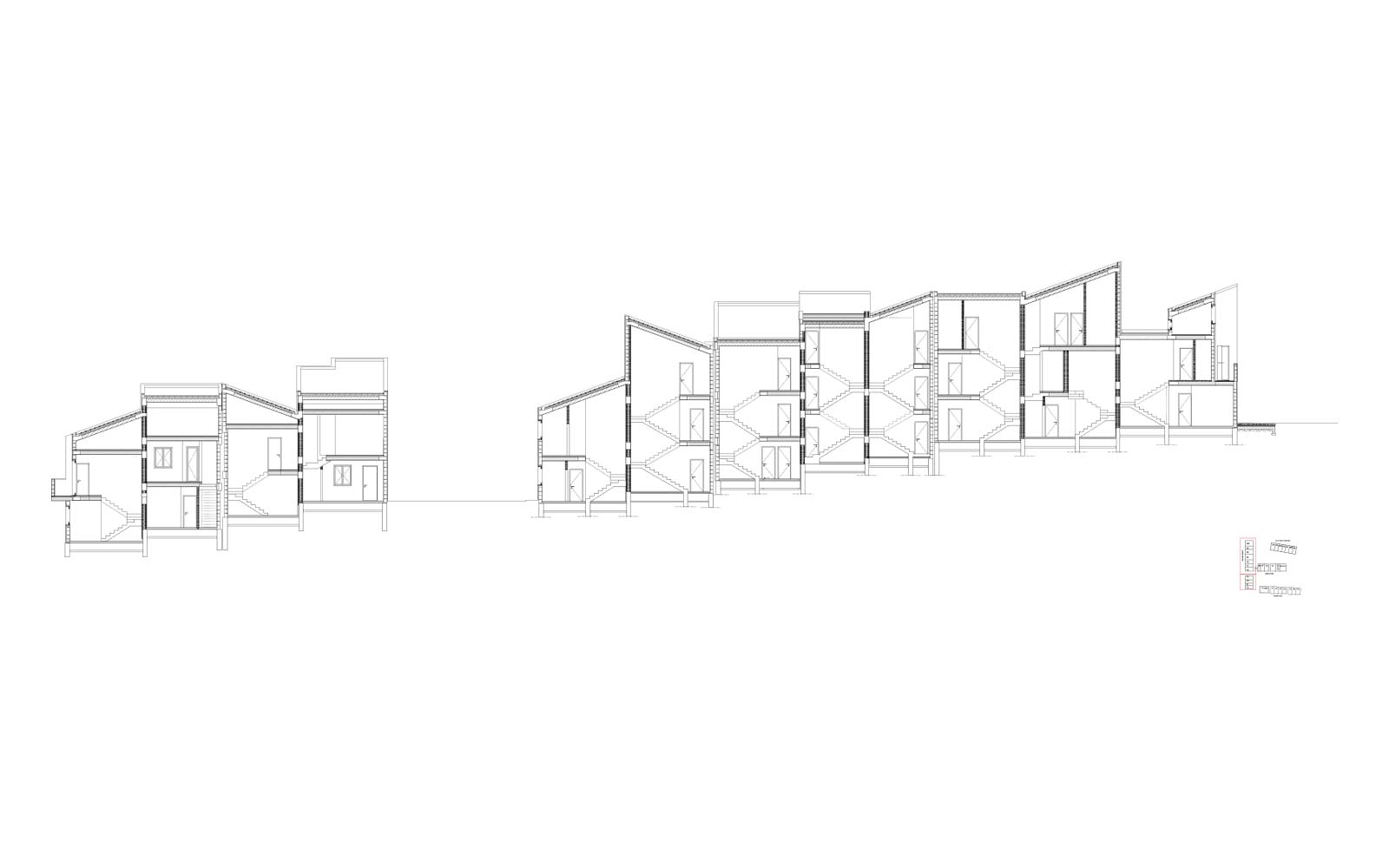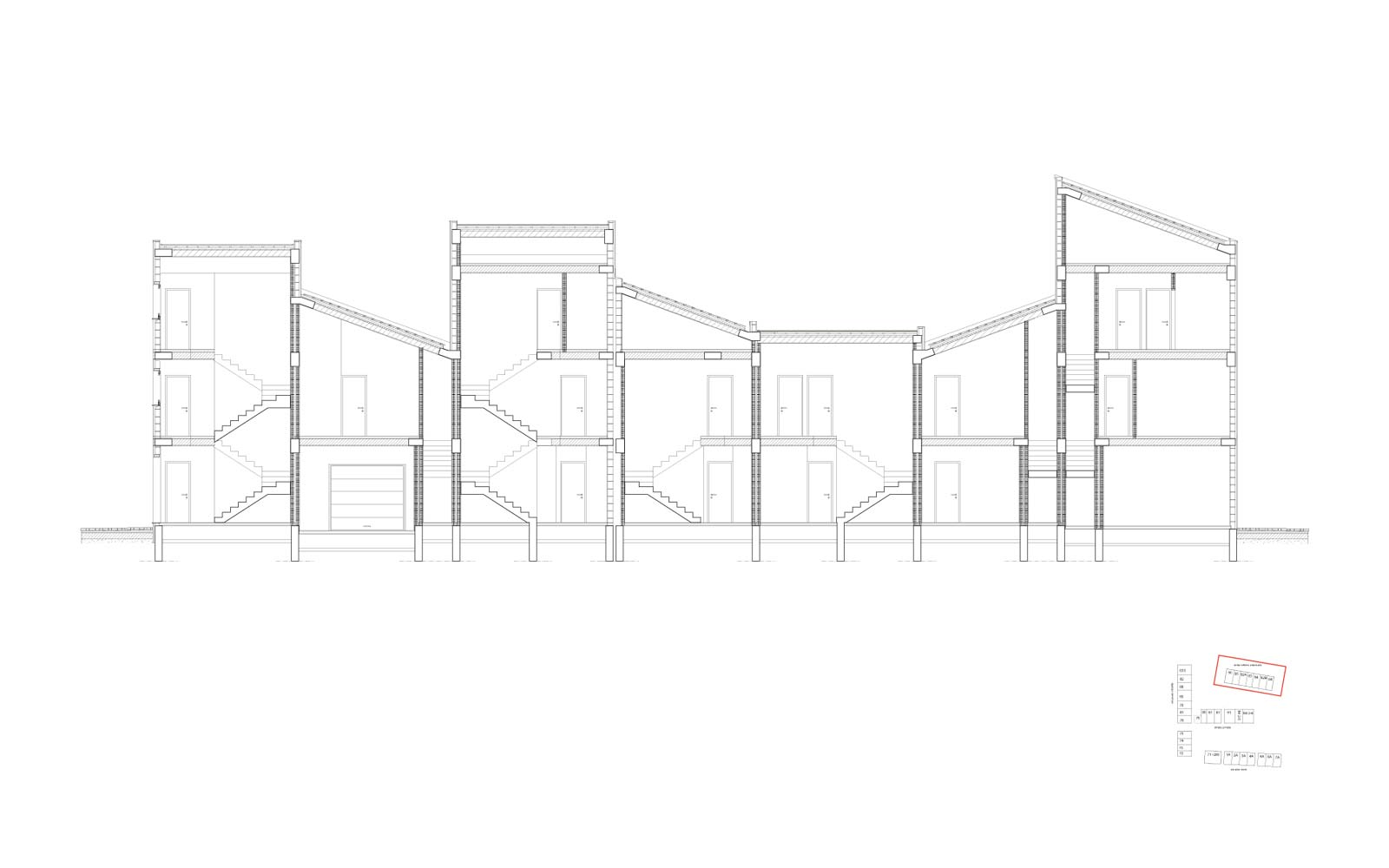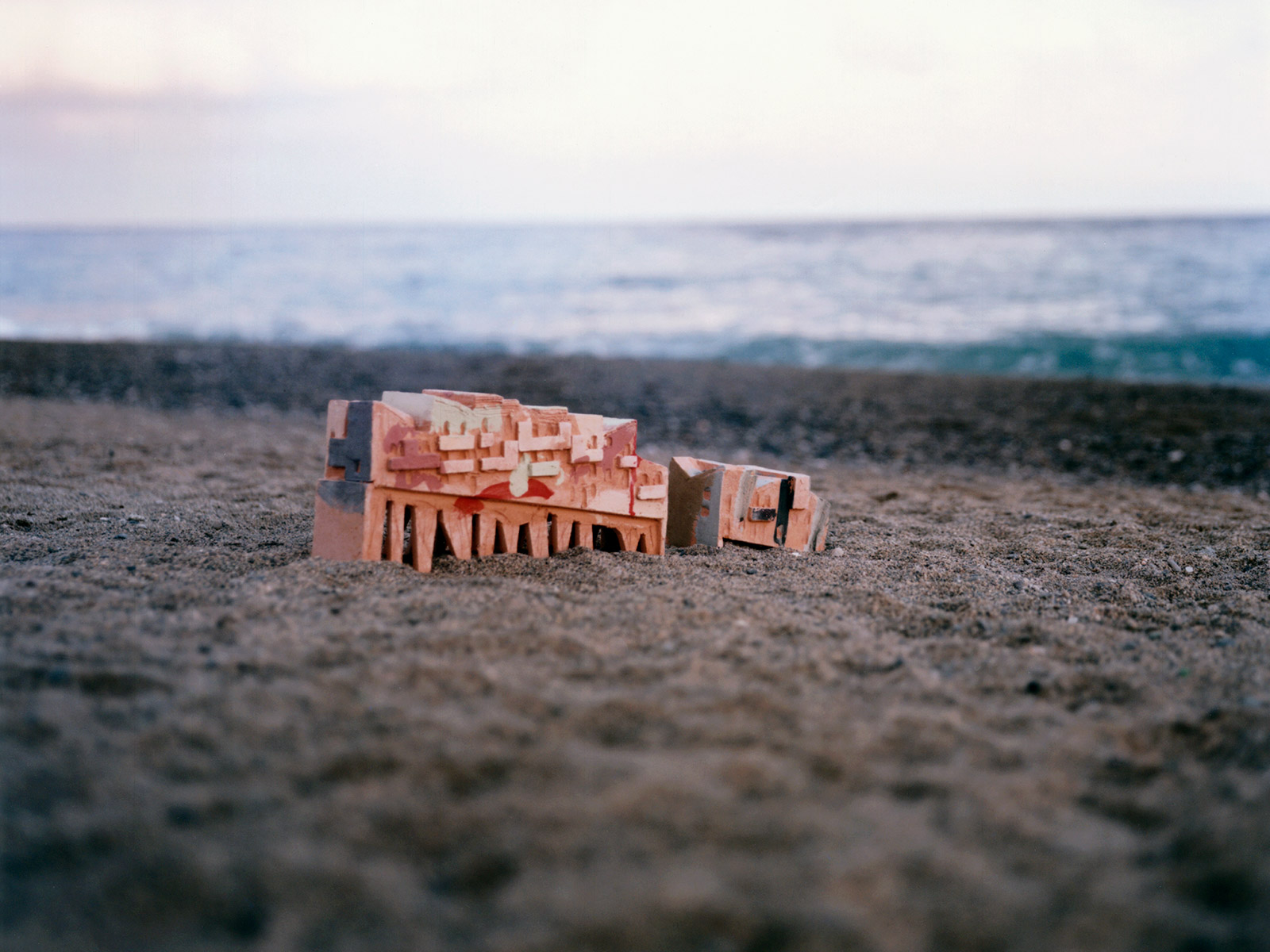 Reconstruction of San Giuliano di Puglia
San Giuliano di Puglia (CB), Italy
2003-2009

program: Project for the rebuilding of San Giuliano di Puglia: residential complex 16RD and public spaces
> total area: 15 980 m2
> residences: 6 680 m2
> public spaces: 9 300 m2
client: Comune di San Giuliano di Puglia, Regione Molise
project: Alfonso Femia * with Annalaura Spalla
structural engineering: Ing. Nicola Felice
services engineering: Pro.Ma srl
ceramics: Danilo Trogu
contractor: Mario Di Biase (Campobasso)
photos: ©E.Caviola
"The colors of Morandi, the colors of Ghirri that photographed the research on them and their unpredictable strength, applied to simple volumes…" AF
How to imagine the reconstruction of living conditions, in the context of the grief of that territory and its inhabitants? How to bring back intimacy and differences, in a single act of planning? Synthesis against differences. Speed against the natural rhythm of men and their homes. The colors of Morandi, the colors of Ghirri that photographed the research on them and their unpredictable strength, applied to simple volumes they try to resolve this dilemma.
Not all spaces have to be spectacular. The traditional city and small towns are marked by a mix of more opulent and quieter spaces, and we believe that this is right and proper. Therefore, the main street, Piazza del Mercato and Piazza-Corte will be linked together by more "measured" spaces, more or less lit, where you can stay alone, in peace, or just simple routes from one stopping-place to another. Each will recreate the spatial and perceptive world so beloved by the citizens of San Giuliano, as it was before the earthquake. A rural world characterized by water (fountains of different sizes), people sitting in the sun or shade, depending of the season, the idea of the market as a micro-event, silence and darkness.
The traumas caused by the earthquake and the destruction of the inhabitants' privacy and history led us to try to establish a new balance between "timeless" rebuilding (nearly always positive), the subsequent standardization of the whole town and the search for privacy and familiarity for each household.
The variety of residential housing before the earthquake and the multiple needs of the inhabitants (whom we met one by one), inspired us to stress the individual personality of each house, differentiating their volumes, setting them back or letting them jut out haphazardly, the shade of the stones and the use of colour, in order to strengthen a sort of "magic realism": the objectivity of the materials and of the local earth colours, with the addition of slight differences to give the inhabitants back their own individual identity.