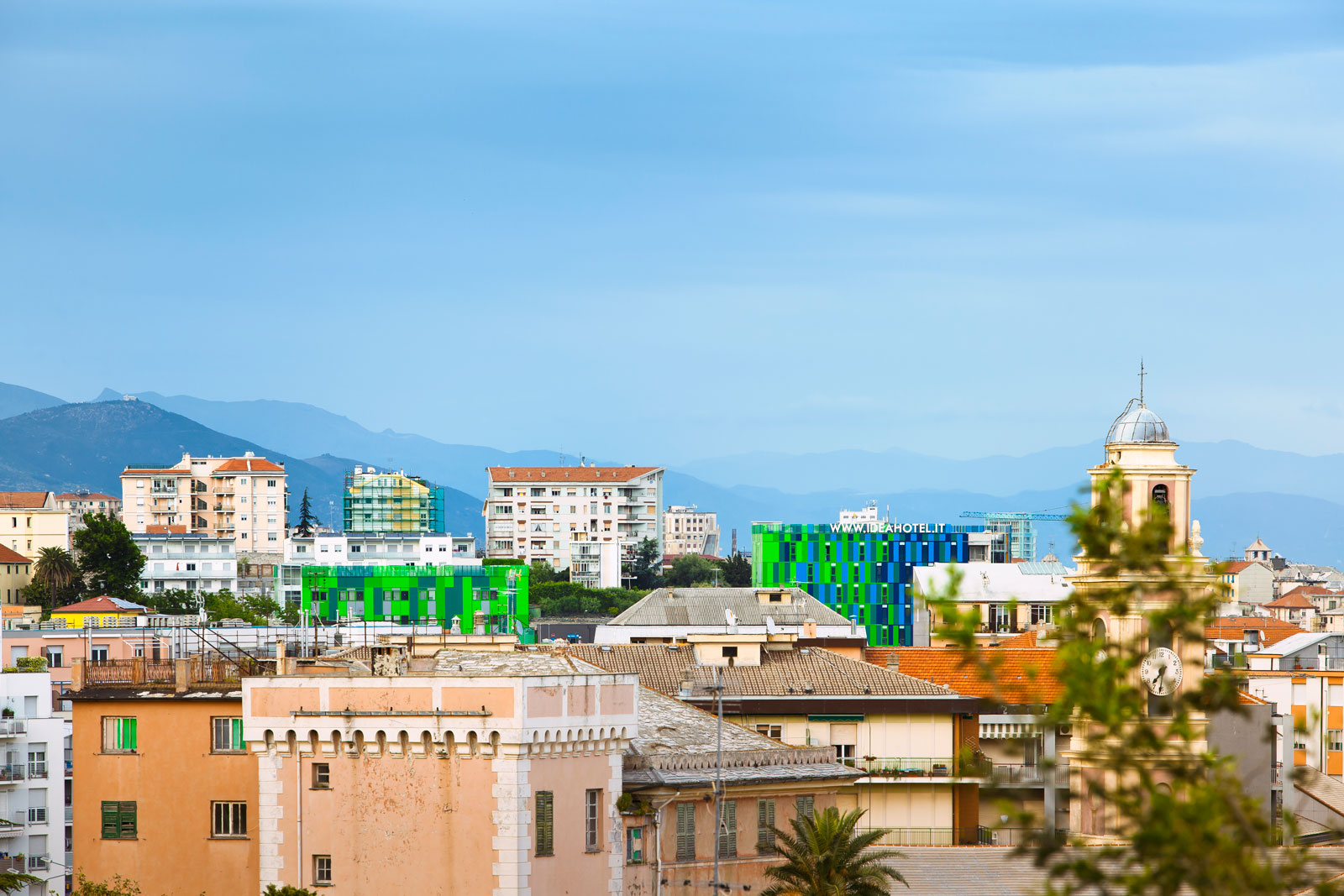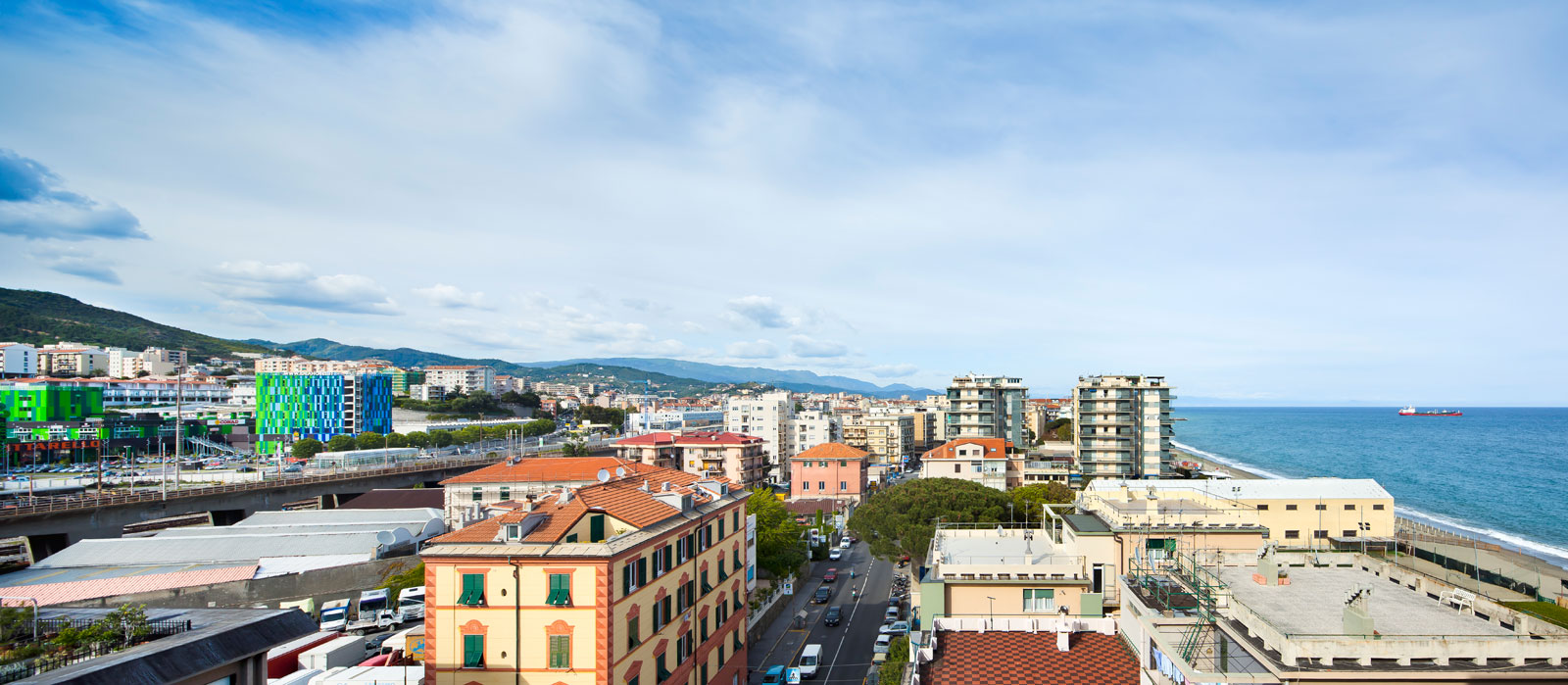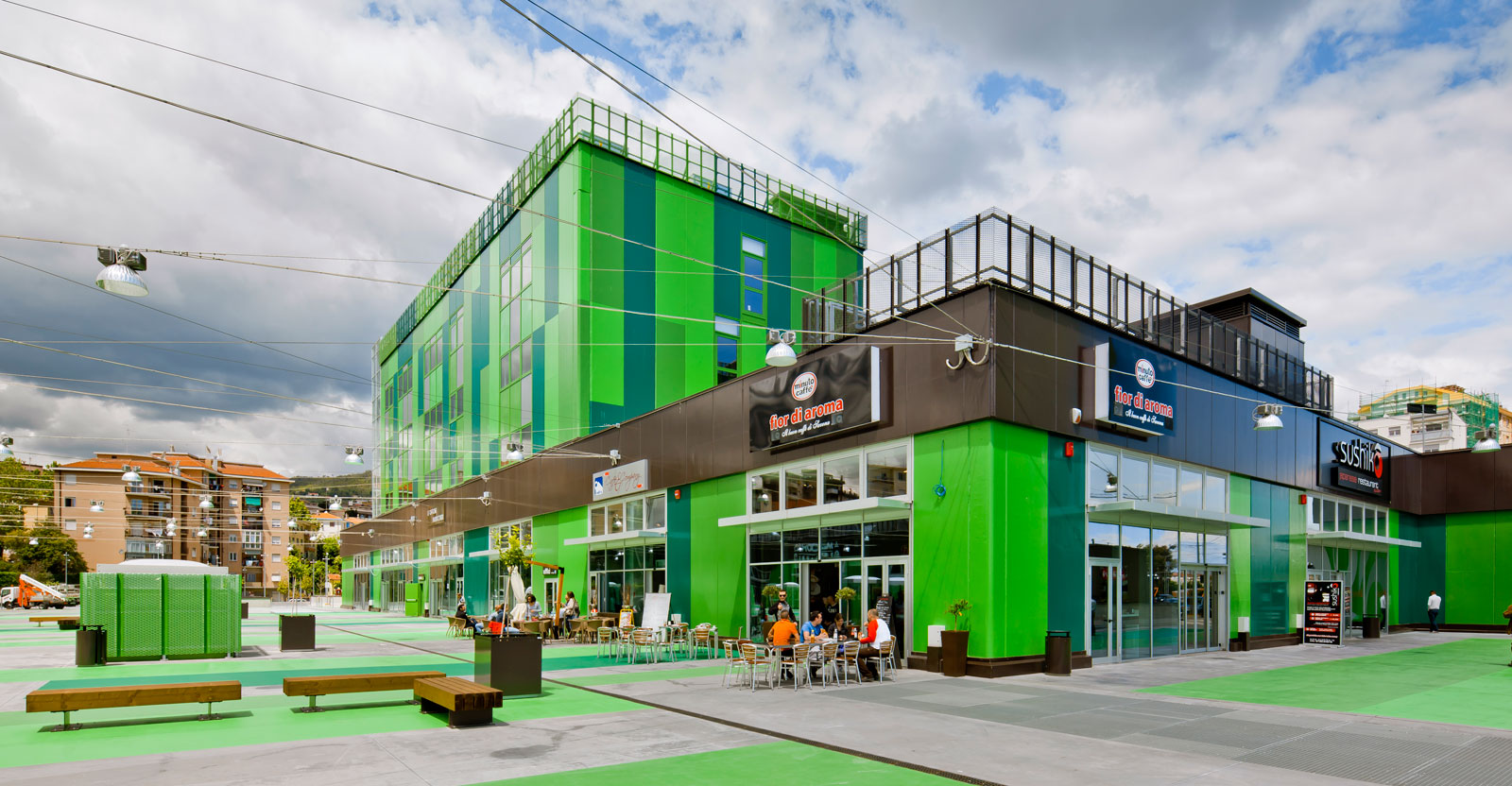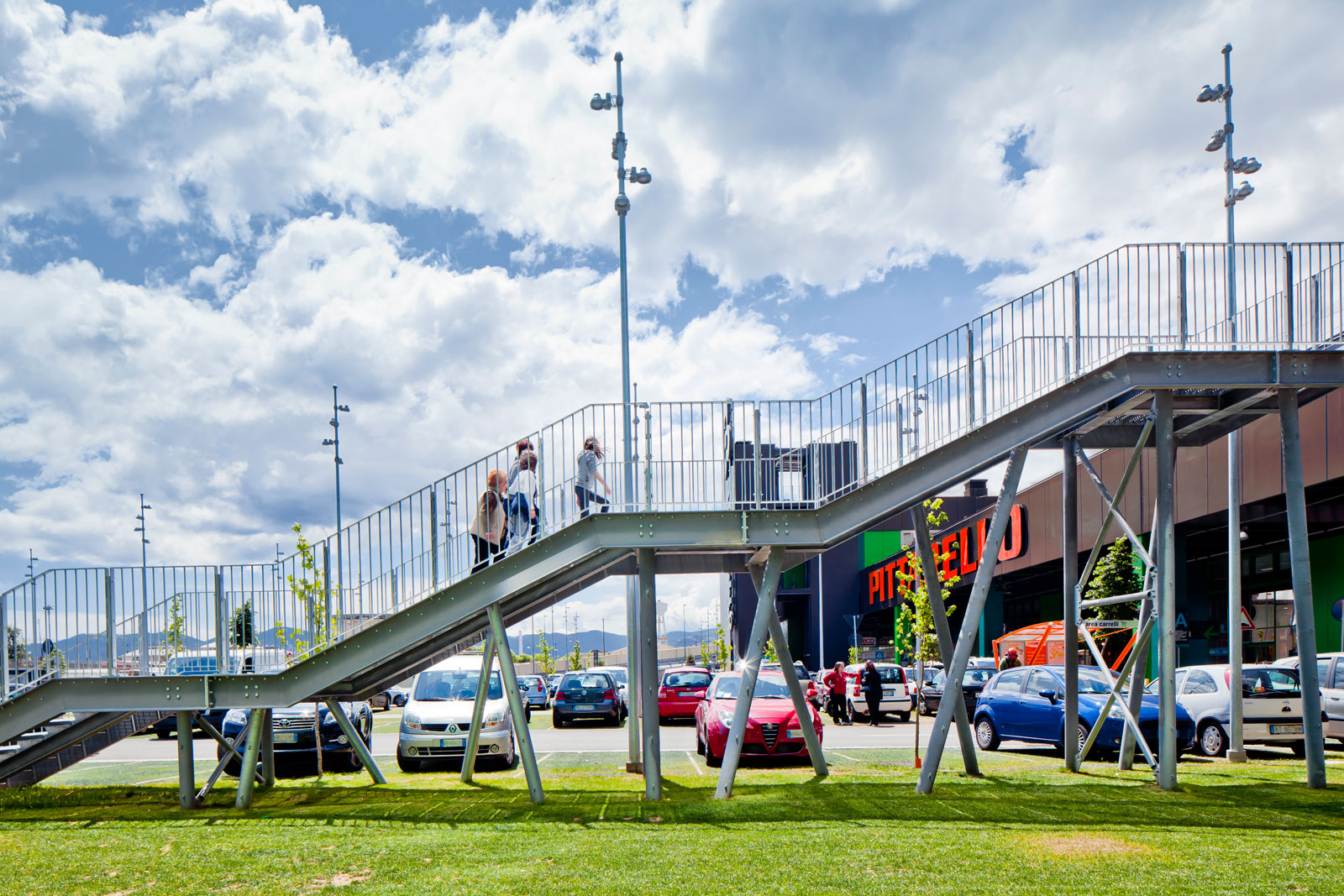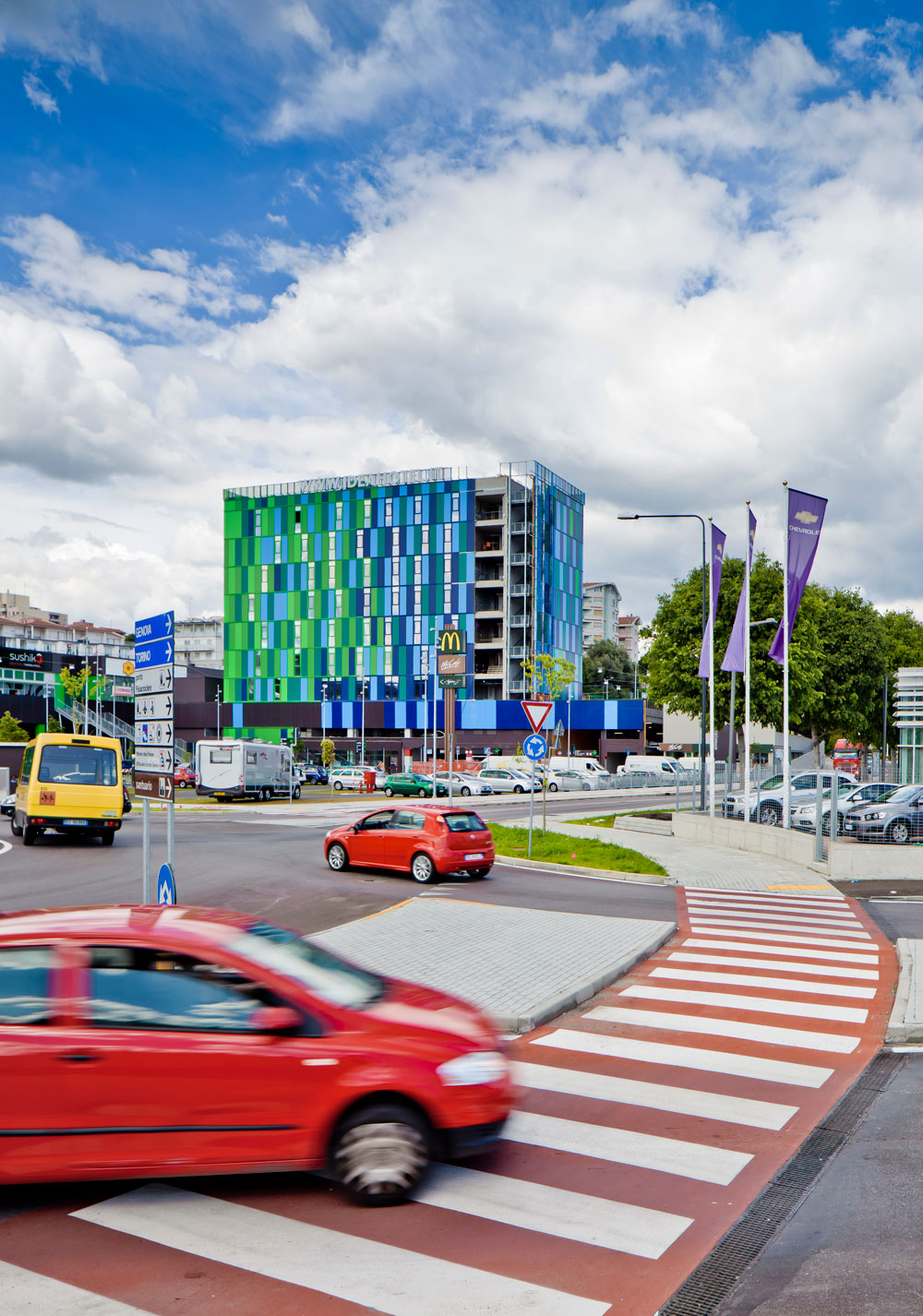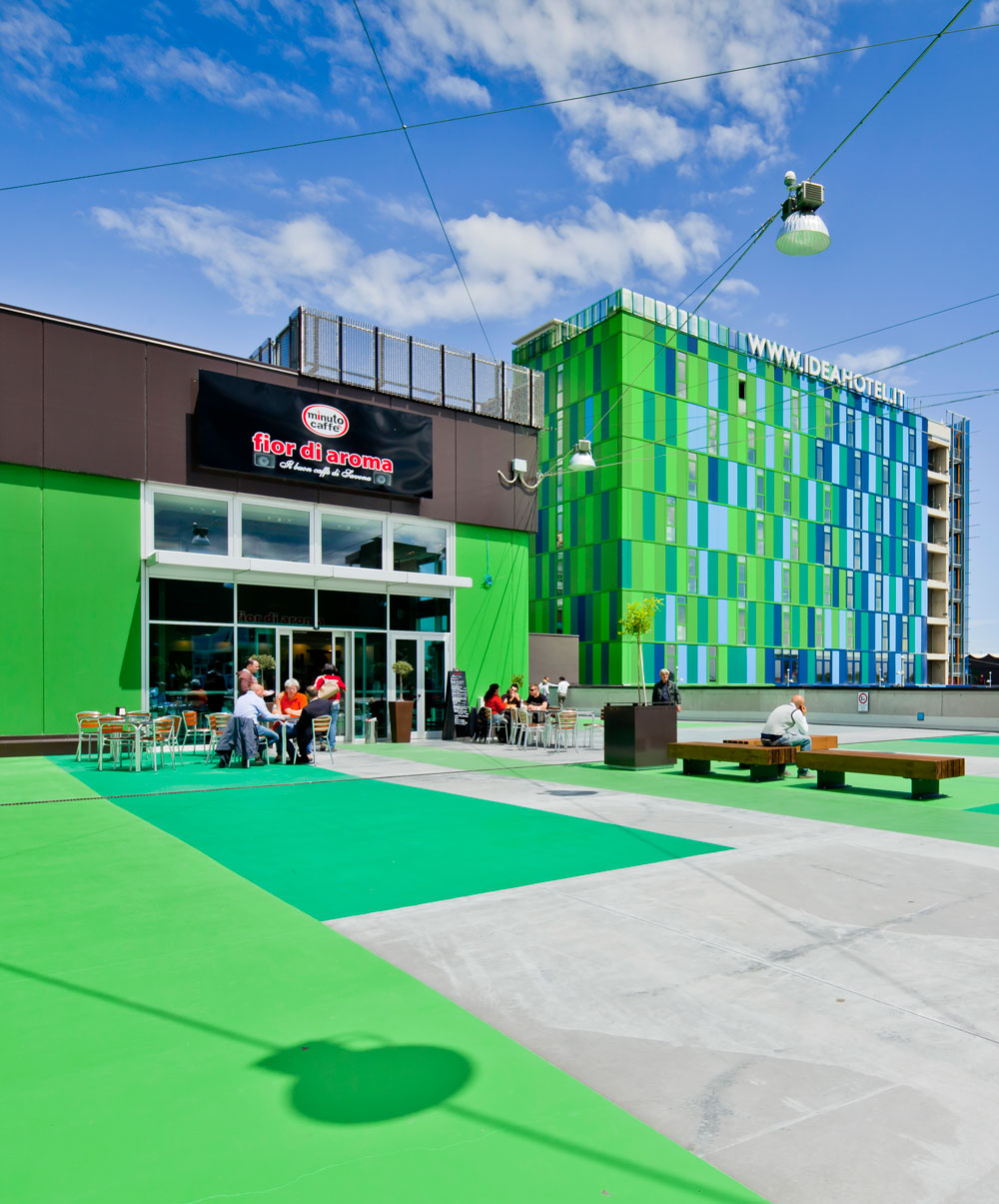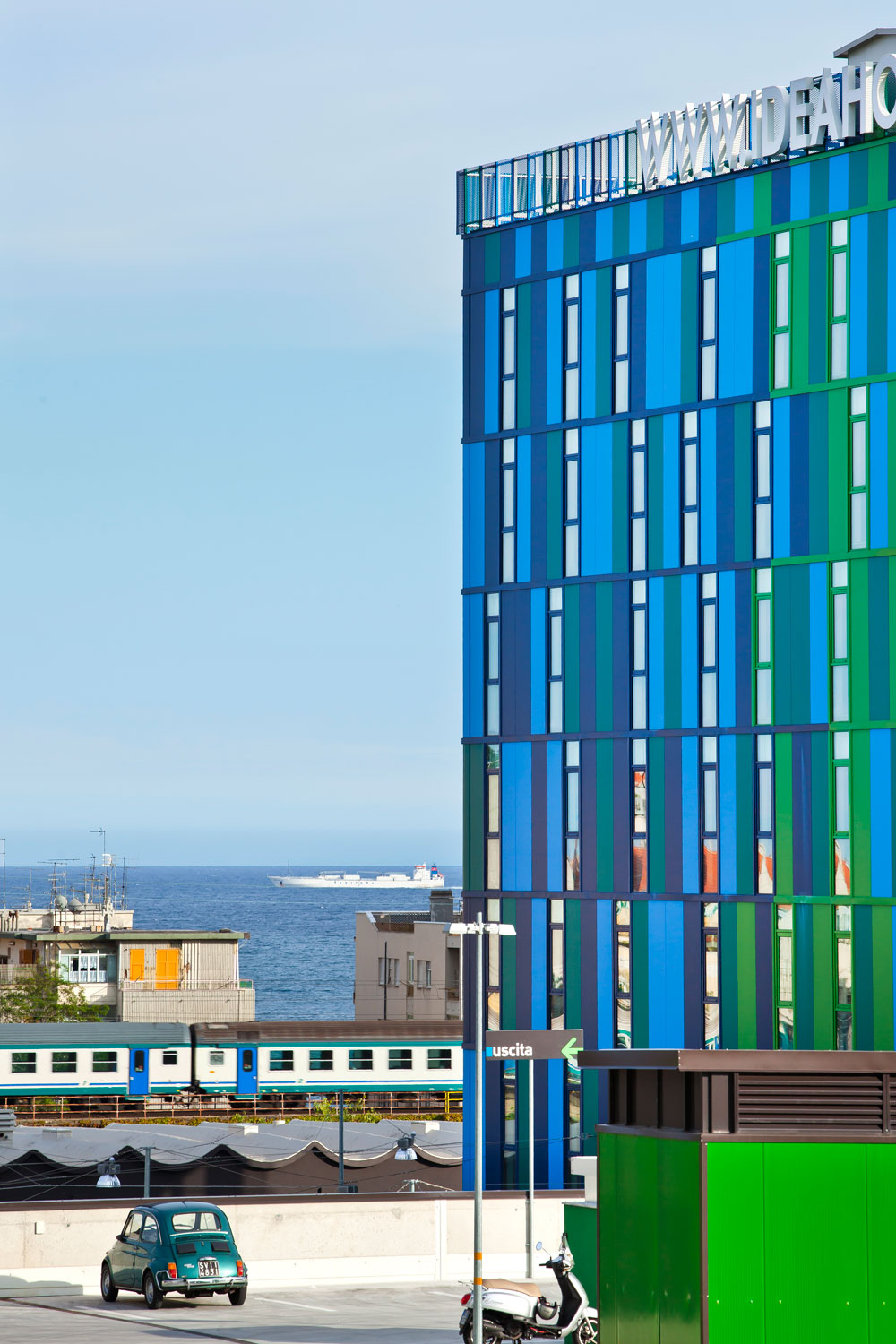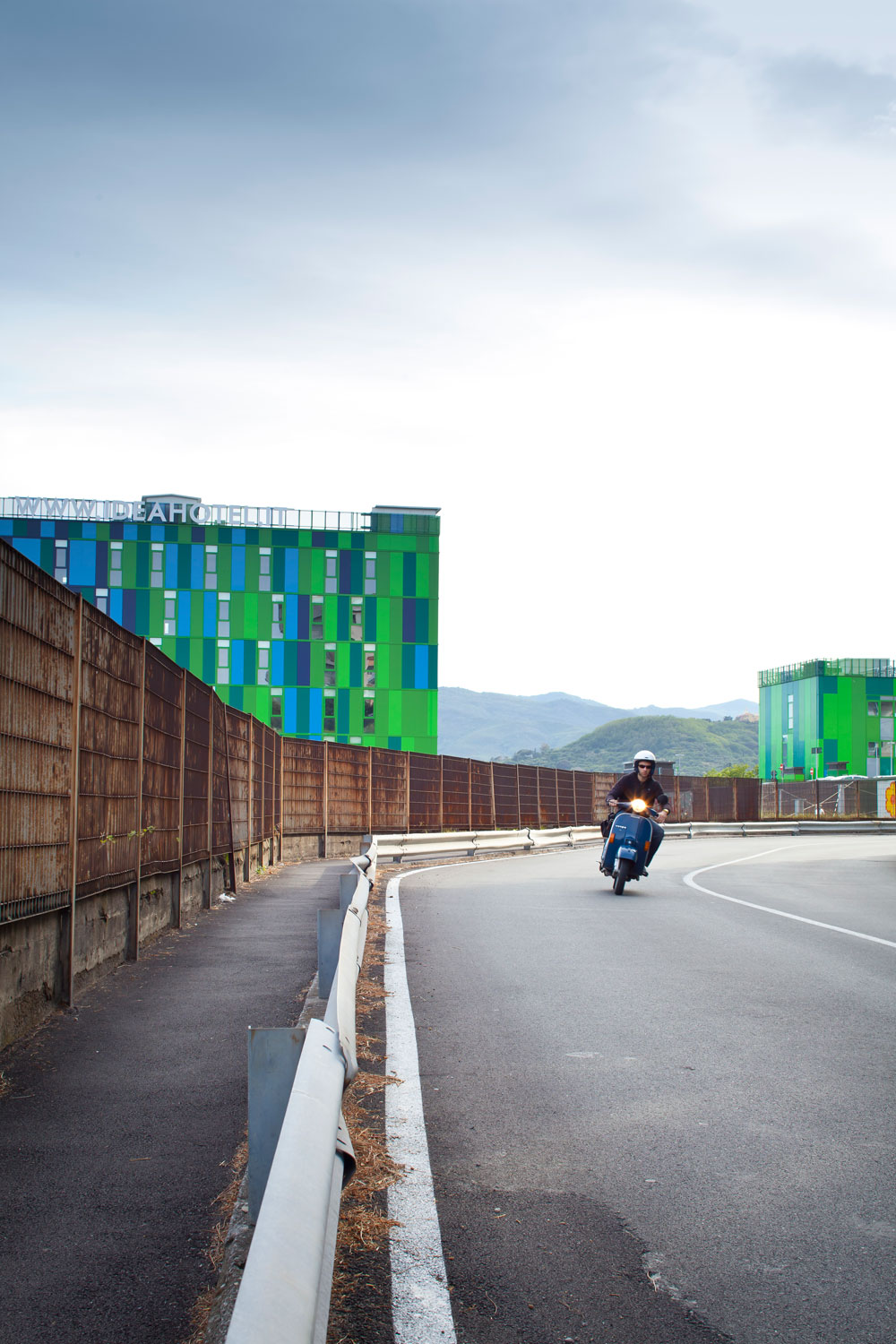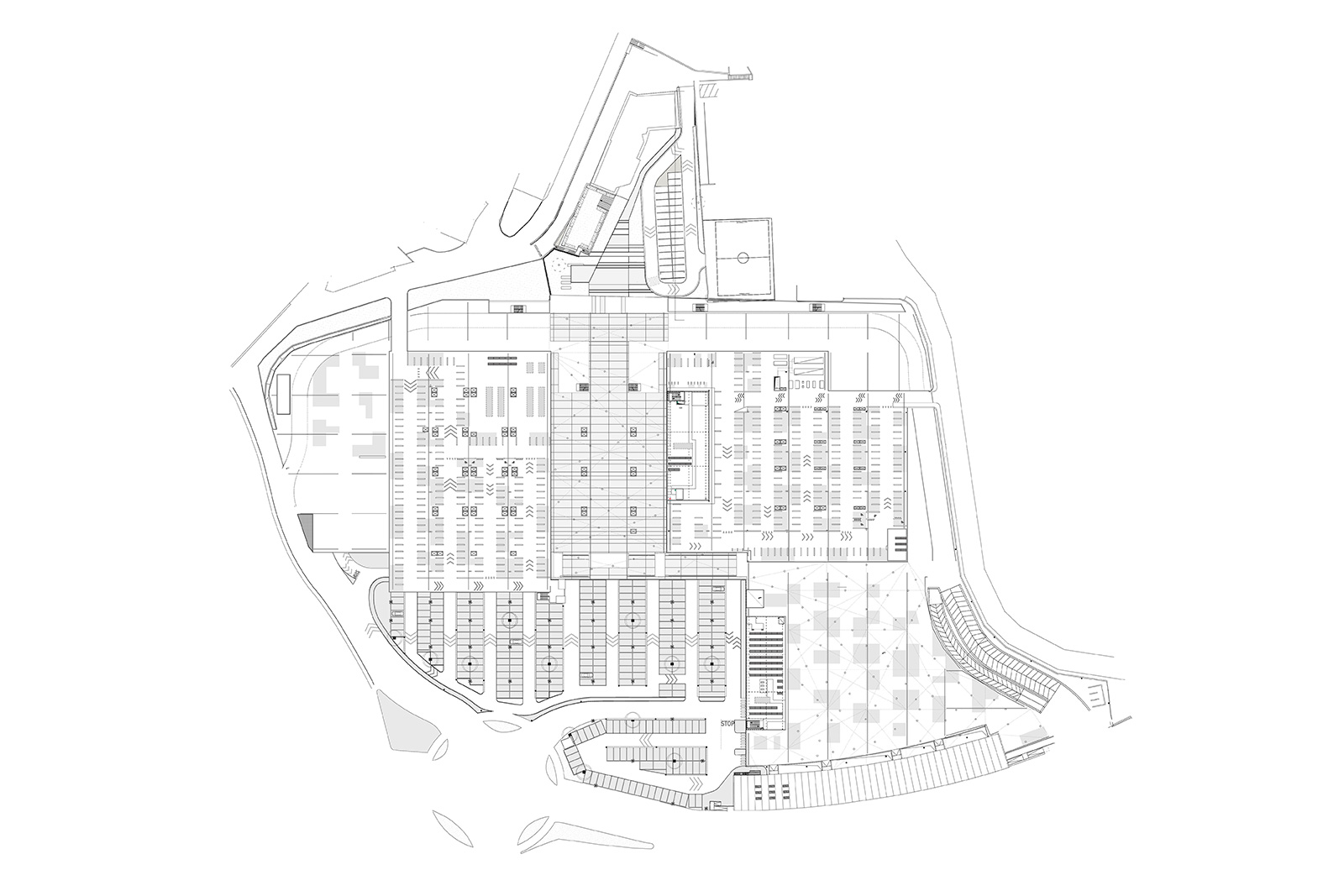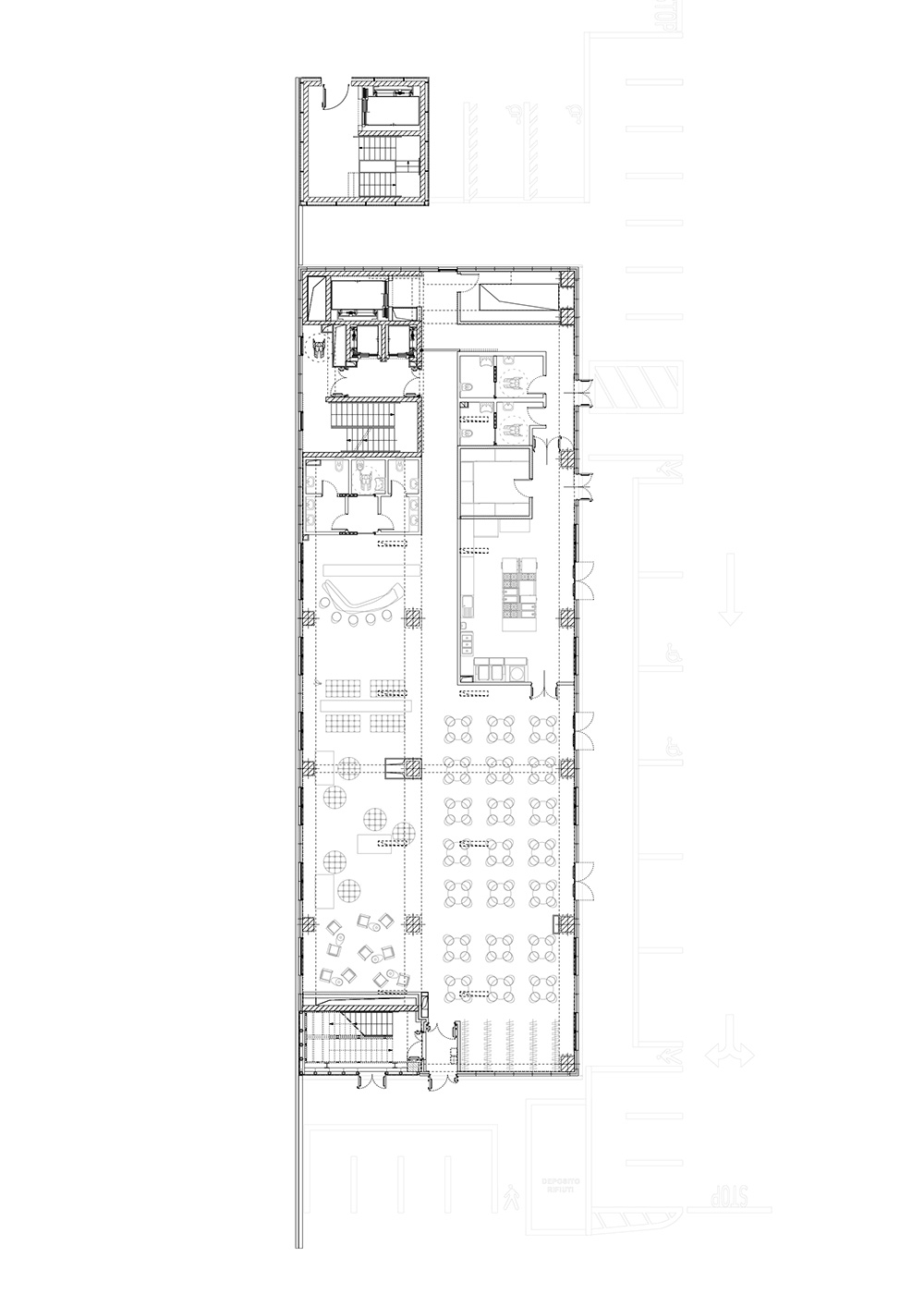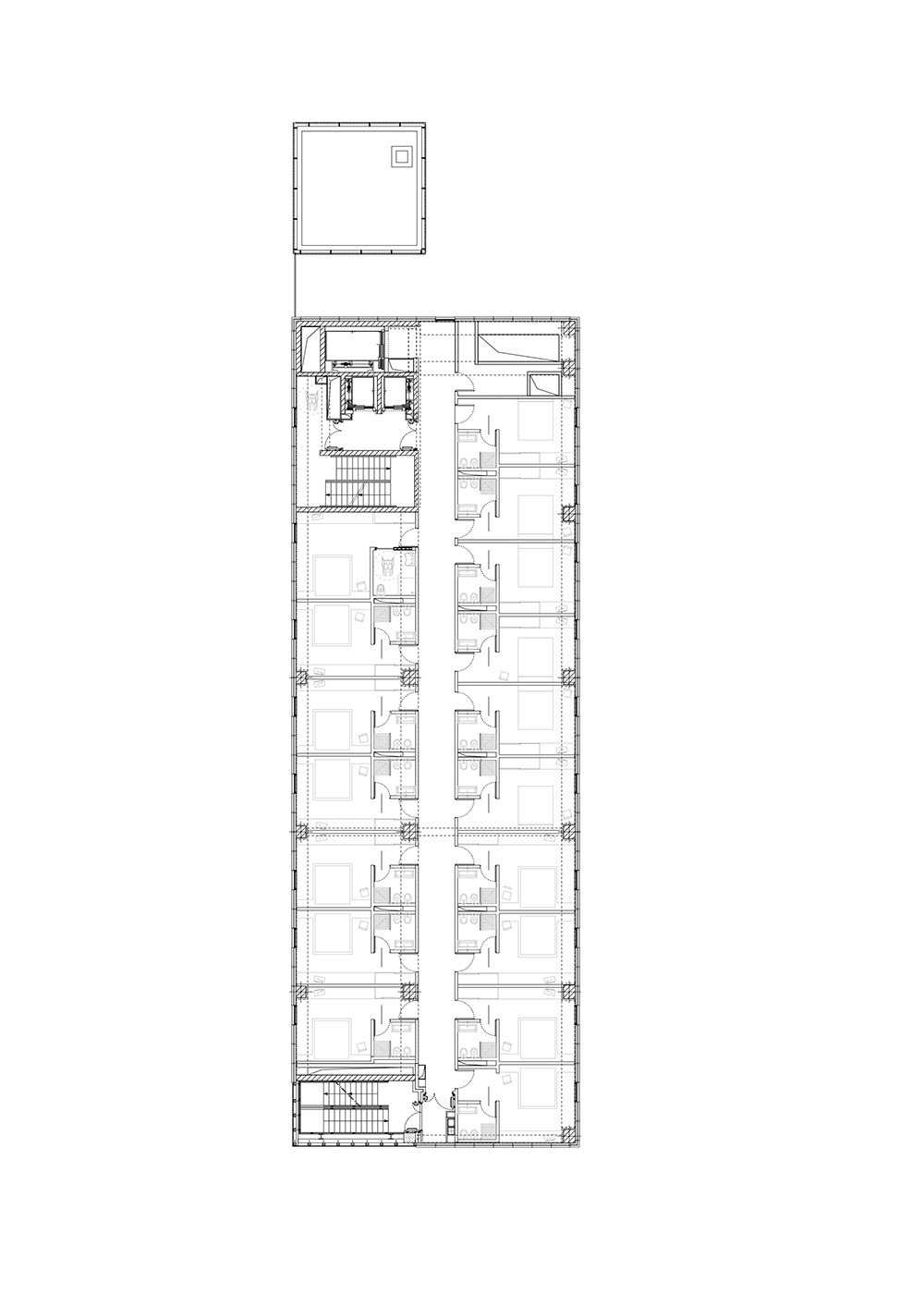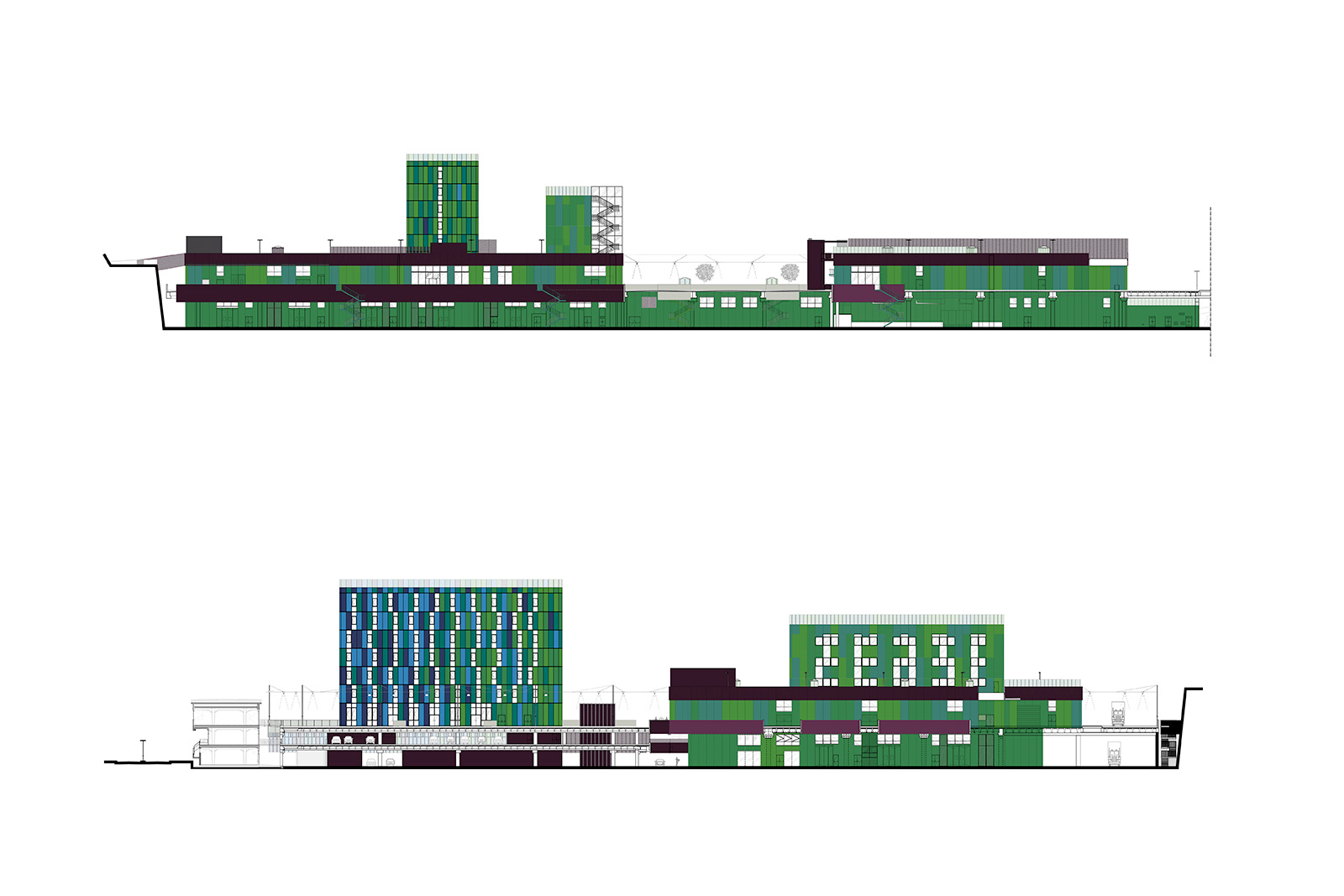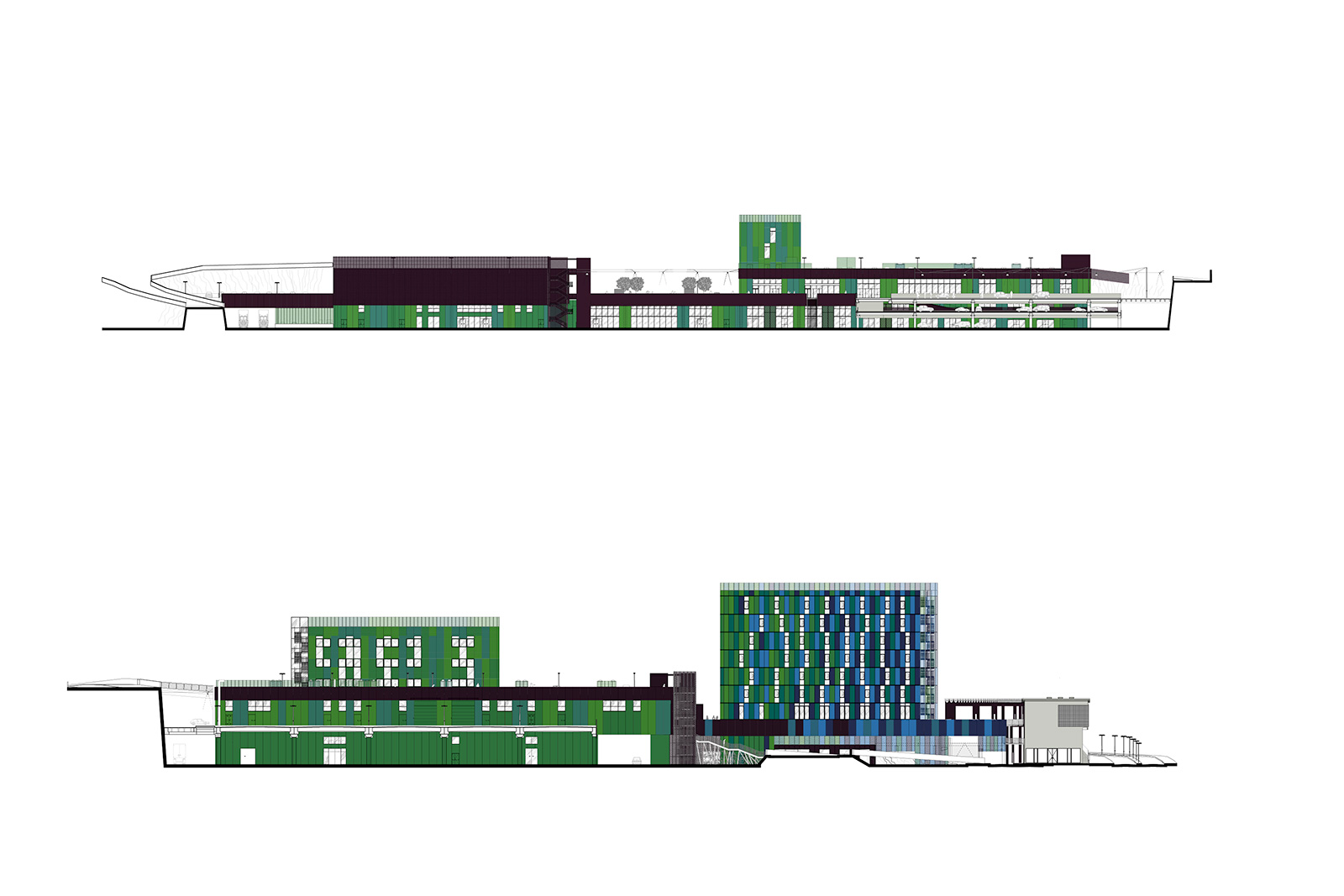 Le Officine
Savona, Italy
2003-2013
International Award "Grand Prix" Casalgrande Padana, project in 3rd place (2013)
"Trimo Architectural Award", special award for the urban renewal project of Le Officine (2012)
program: New multipurpose center "Le Officine": urban requalification of the former Metalmetron industrial site
> total area: 46 494 m2
> floor area: 34 683 m2
> retail area: 17 206 m2
> industrial area: 10 088 m2
> directional area: 3 176 m2
> hotel: 4 015 m2
> parking: 1504 places, 51 076 m2
client: New Co. Savona spa
project: Alfonso Femia * with
structural engineering: IQuadro ingegneria
services engineering: Marco Taccini, AI Engineering
photos: ©S.Grazia
"The volumes have been rarefied thanks to a treatment of the facade that works in an expressive way per "pixel". It is a choice of mimetism, but not shyness or sense of guilt: the system of the green pixels allows the passage from a natural green to an artificial one, anticipating the transformation of Savona from an industrial reality to a touristic city." AF
The project starts from the necessity of placing side by side a certain number of medium selling areas, almost completely lacking in connections between each other, providing a huge part for services (mostly parking spaces) as connected as possible to every single structure.
Because of the difficult relationship of the pre-existing with the current city, the demolition of the complex ex-Metalmetron, as it is currently structured, was chosen, maintaining the curved building containing the canteen and the changing rooms and inserting part of the handcraft activities and connecting it to the system hotel-car park.
The plan is, then, to unify in a unique architectonical and expressive element the car park and the hotel, imagined as a tower. The volumes have been rarefied thanks to a treatment of the facade that works in an expressive way per "pixel". It is a choice of mimetism, but not shyness or sense of guilt: the system of the green pixels allows the passage from a natural green to an artificial one, anticipating the transformation of Savona from an industrial reality to a touristic city.