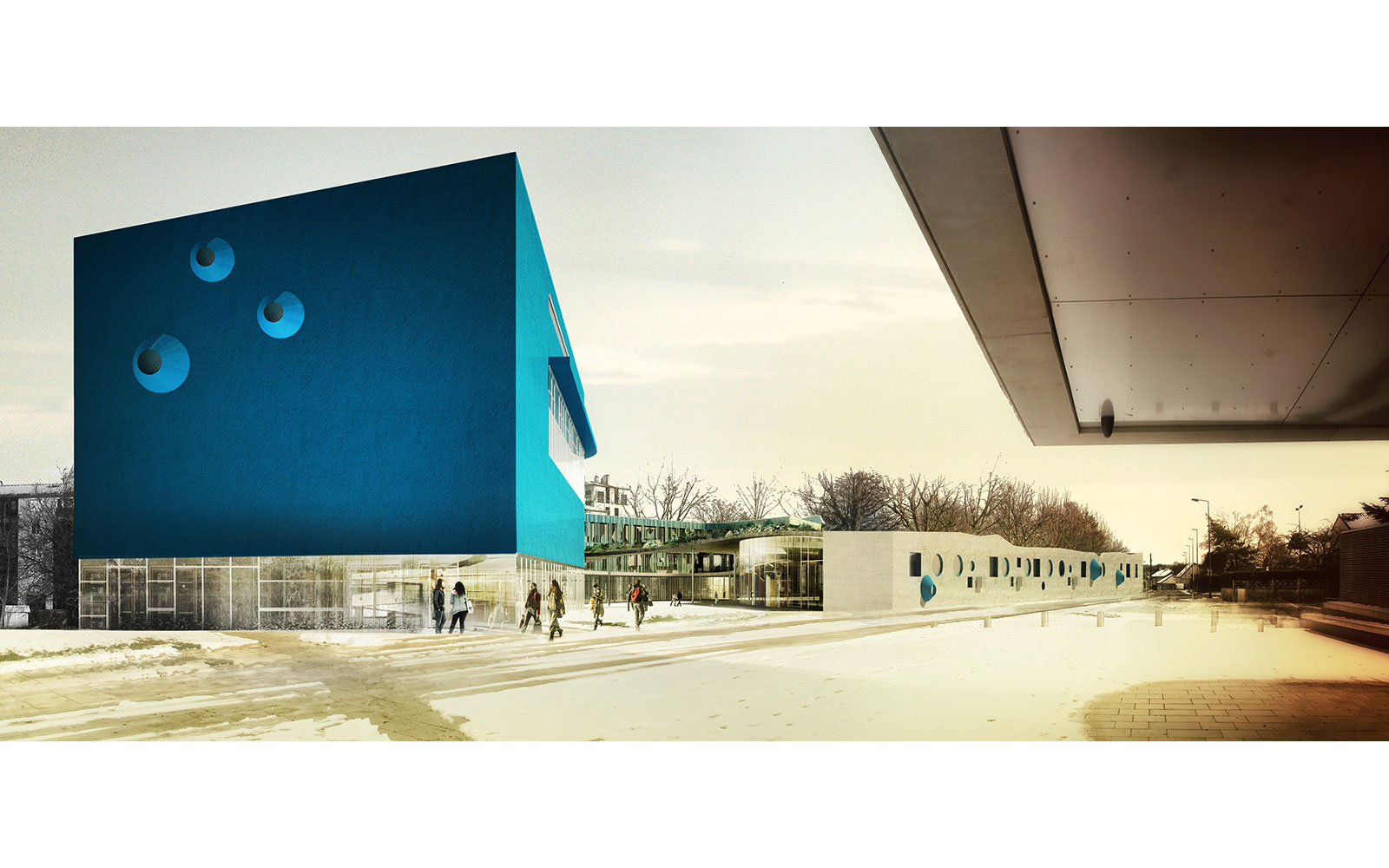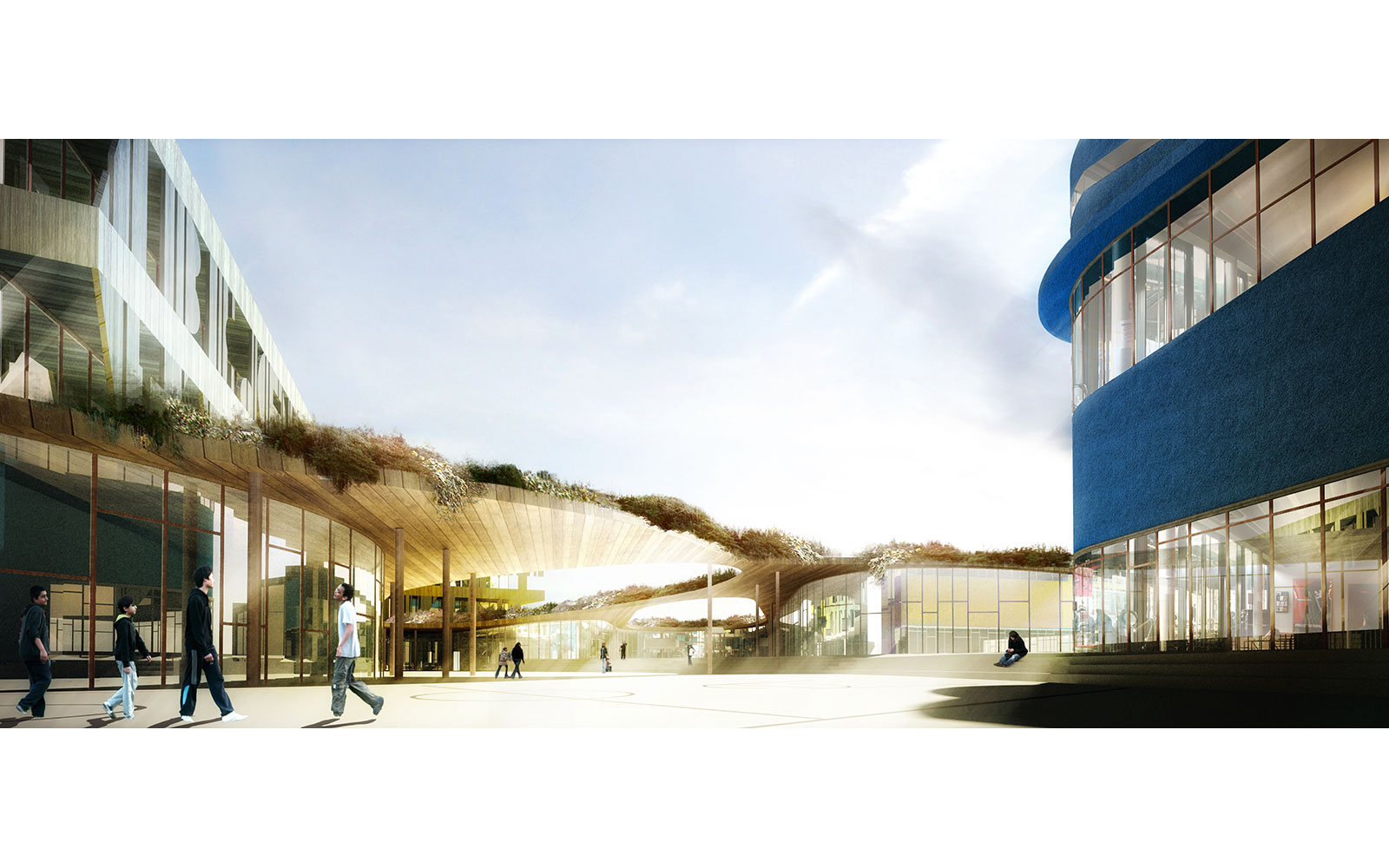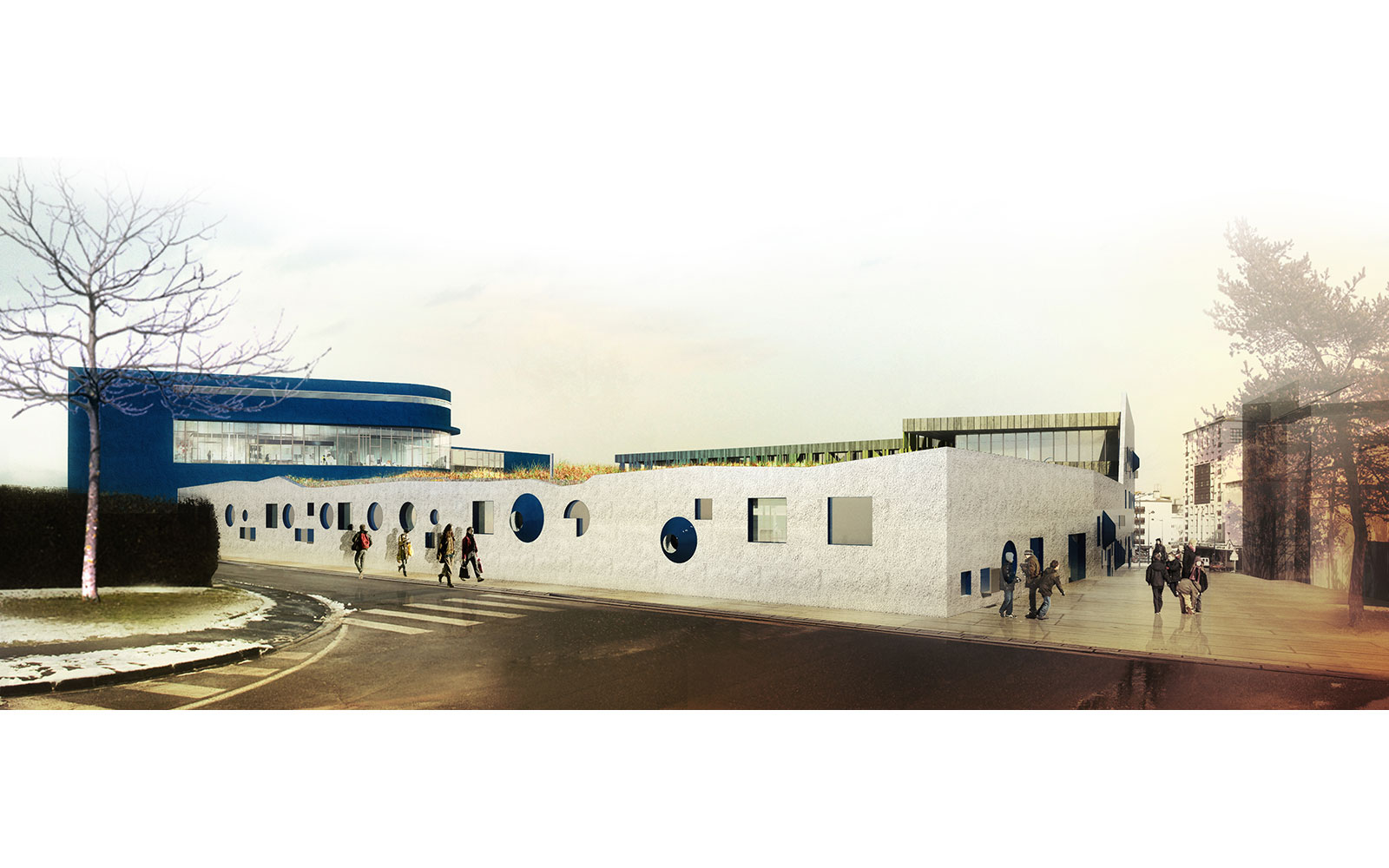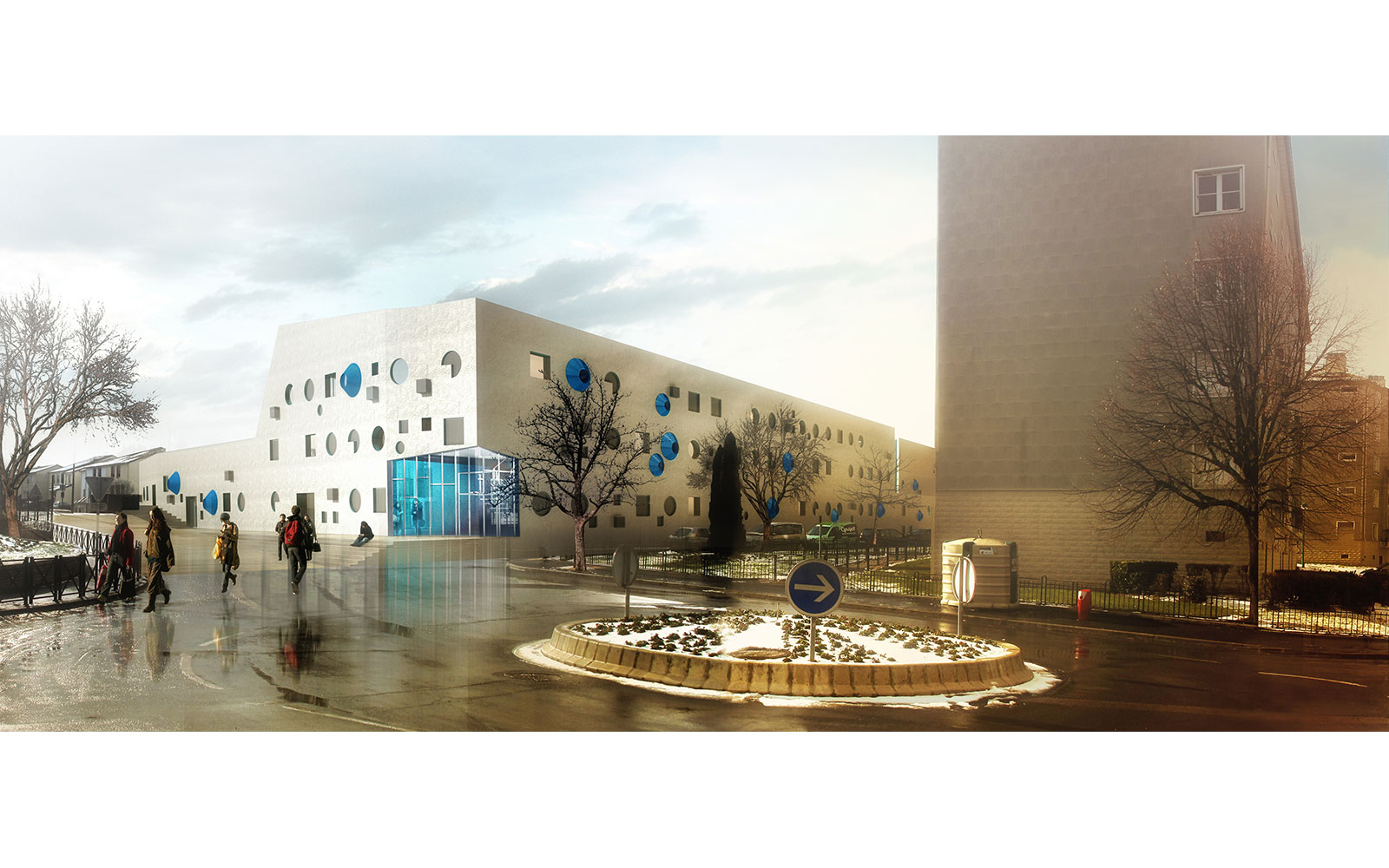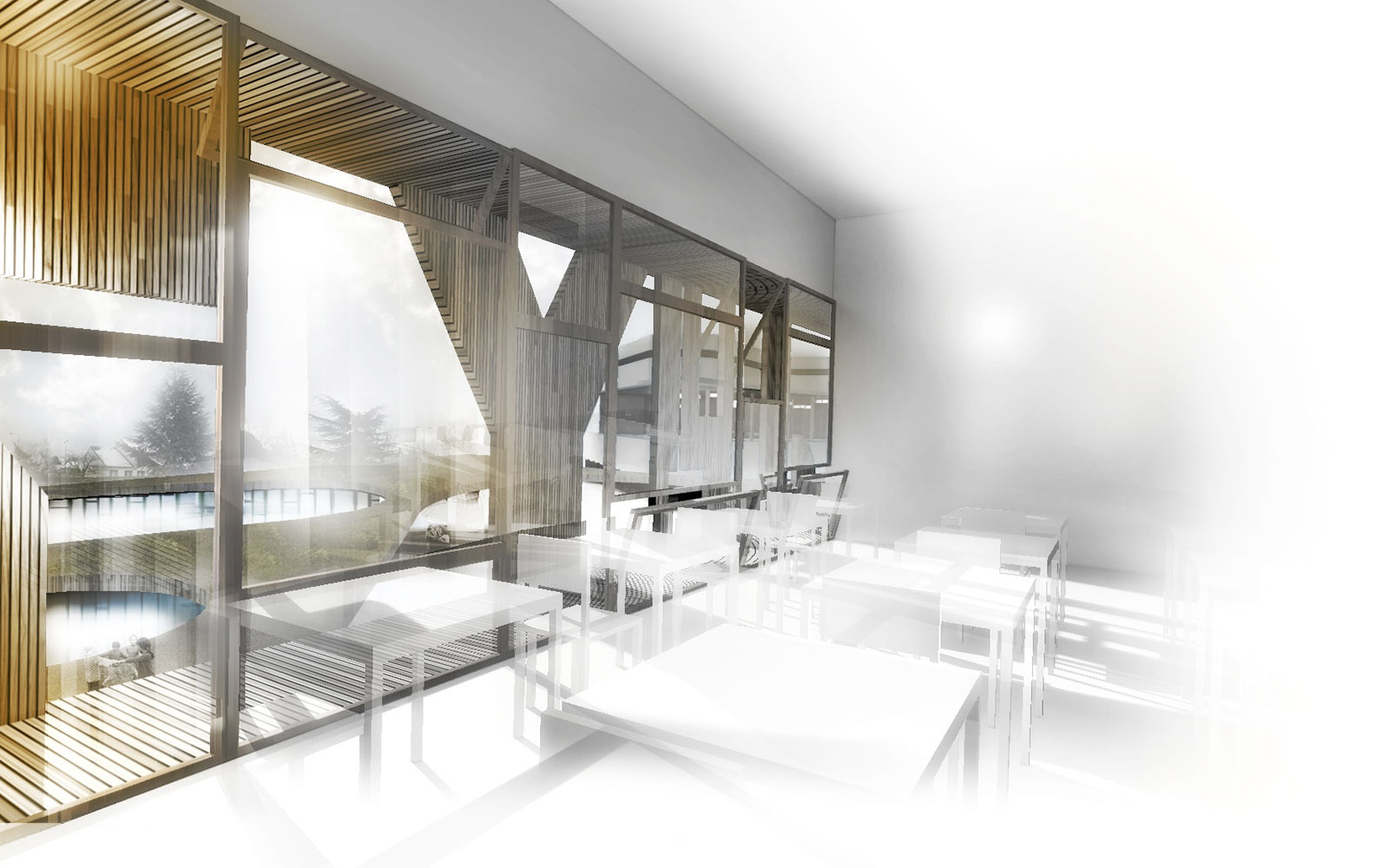 Cultural and school complex
Tinqueux, France
2010
5535m2
client: Tinqueux Town Council
The aim of the project is to organize the four requested elements as a unique building developed on natural curves and enveloped inside a plain and constant perimetrical wall. Limit and protection. The dialogue with the outside and with the city become an internal extroversion, in a dreamy and bright dimension.