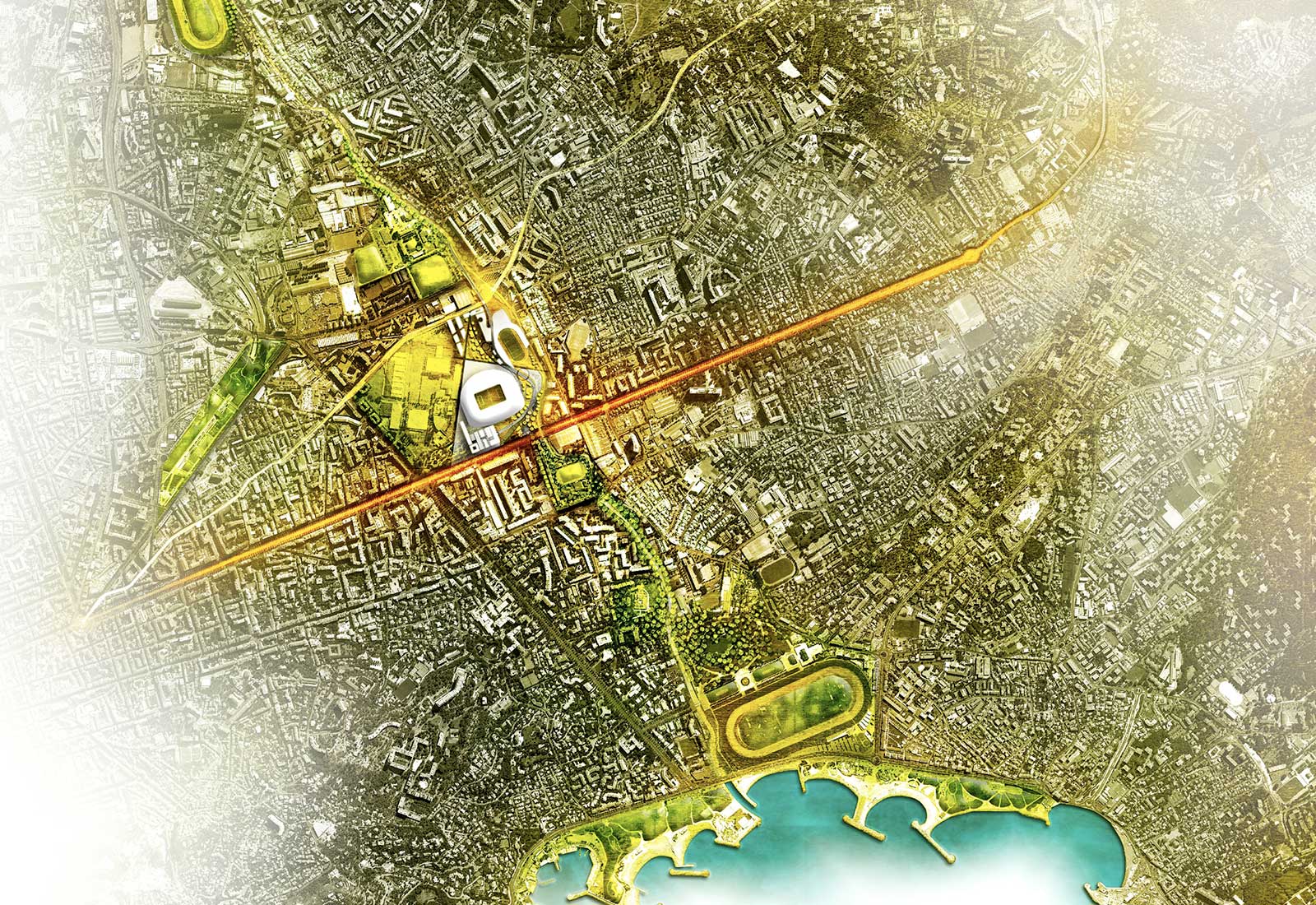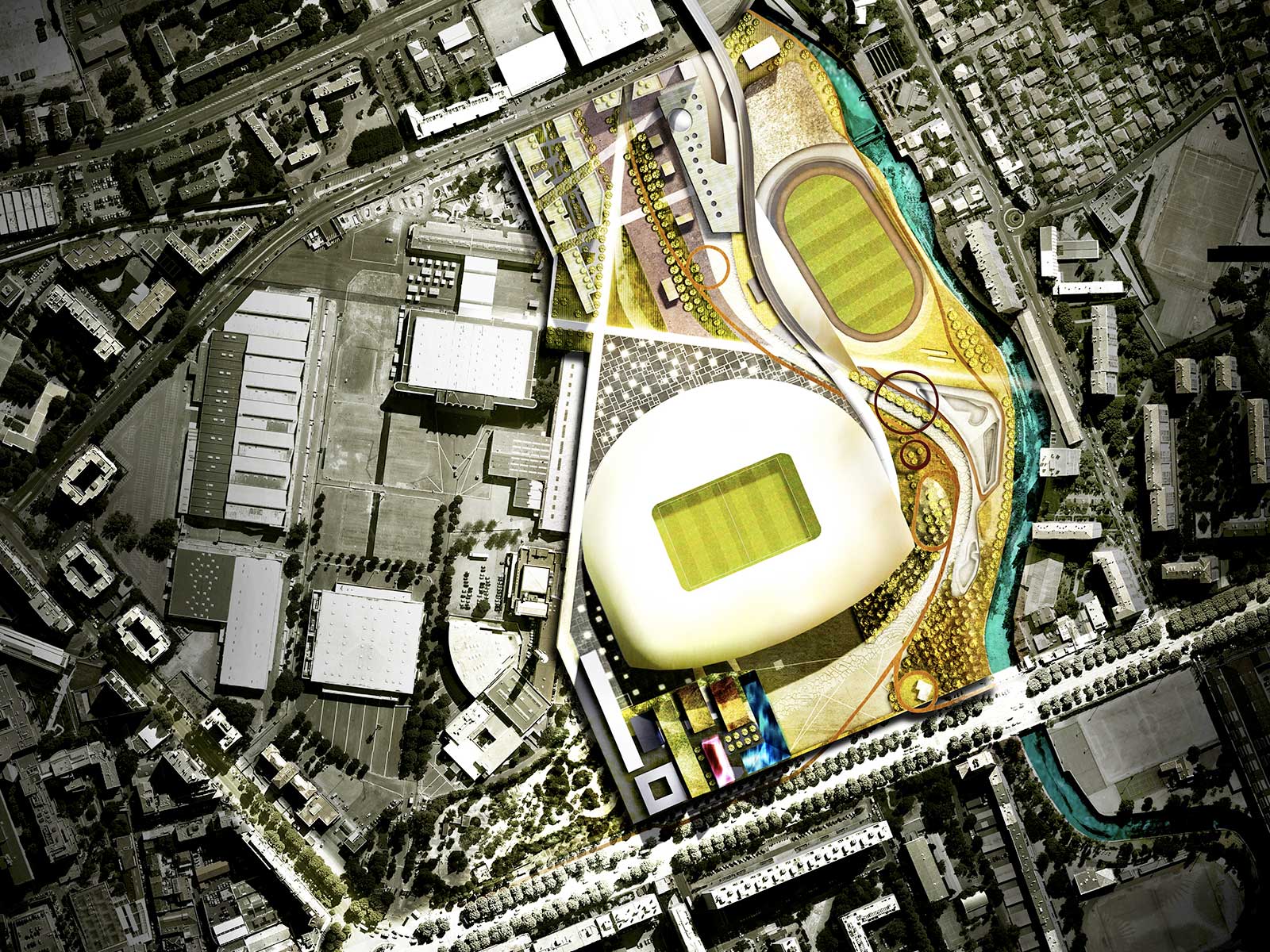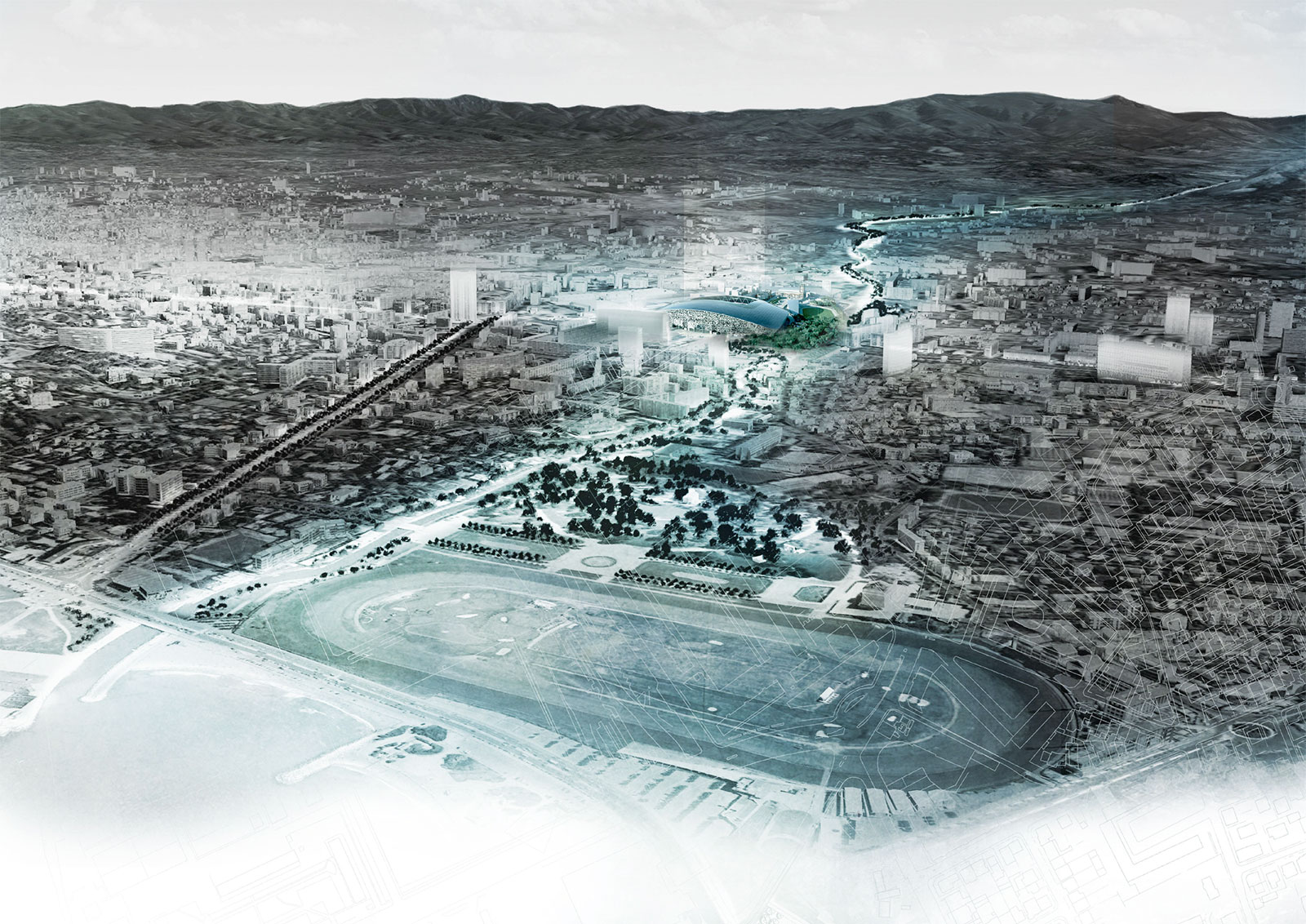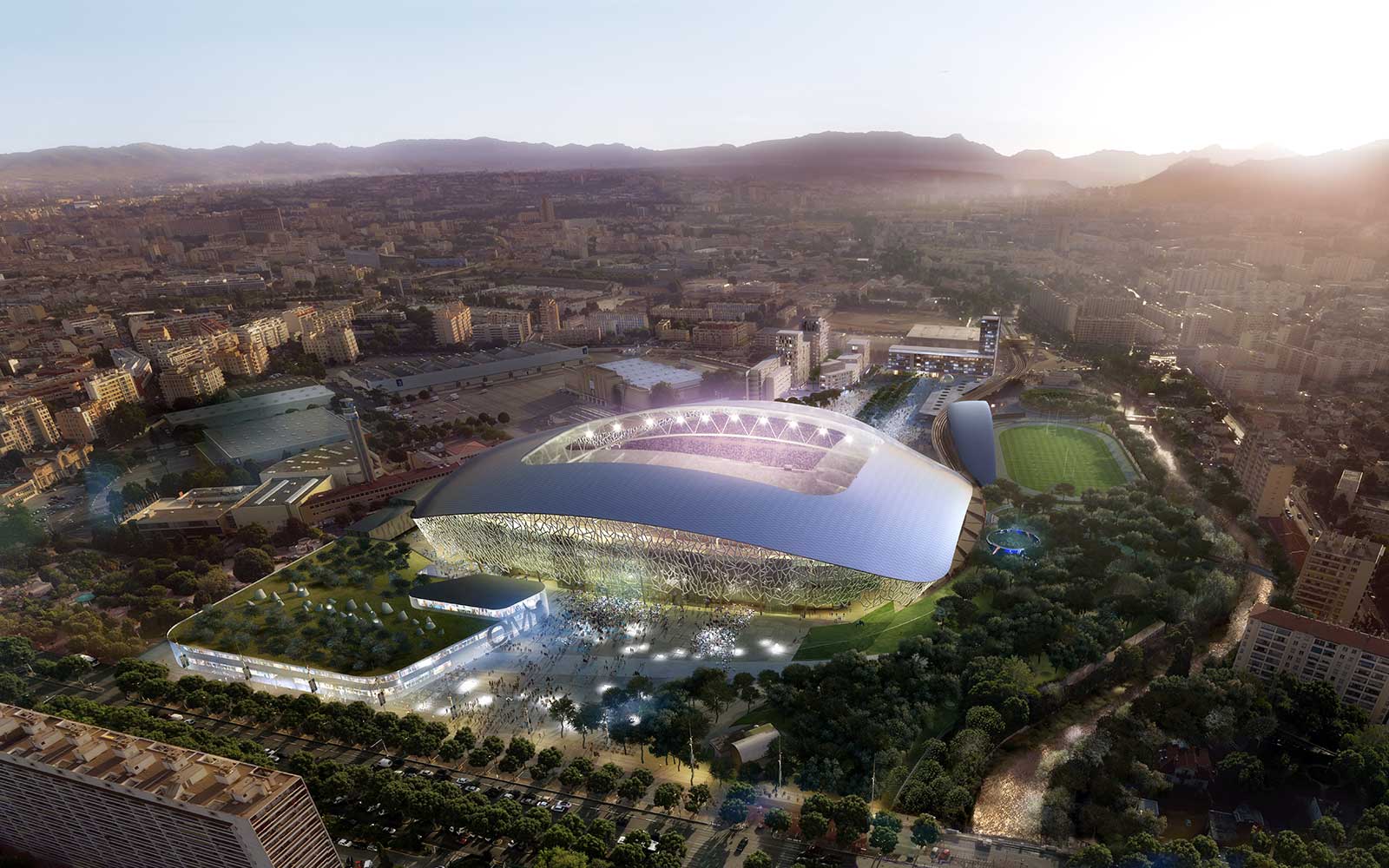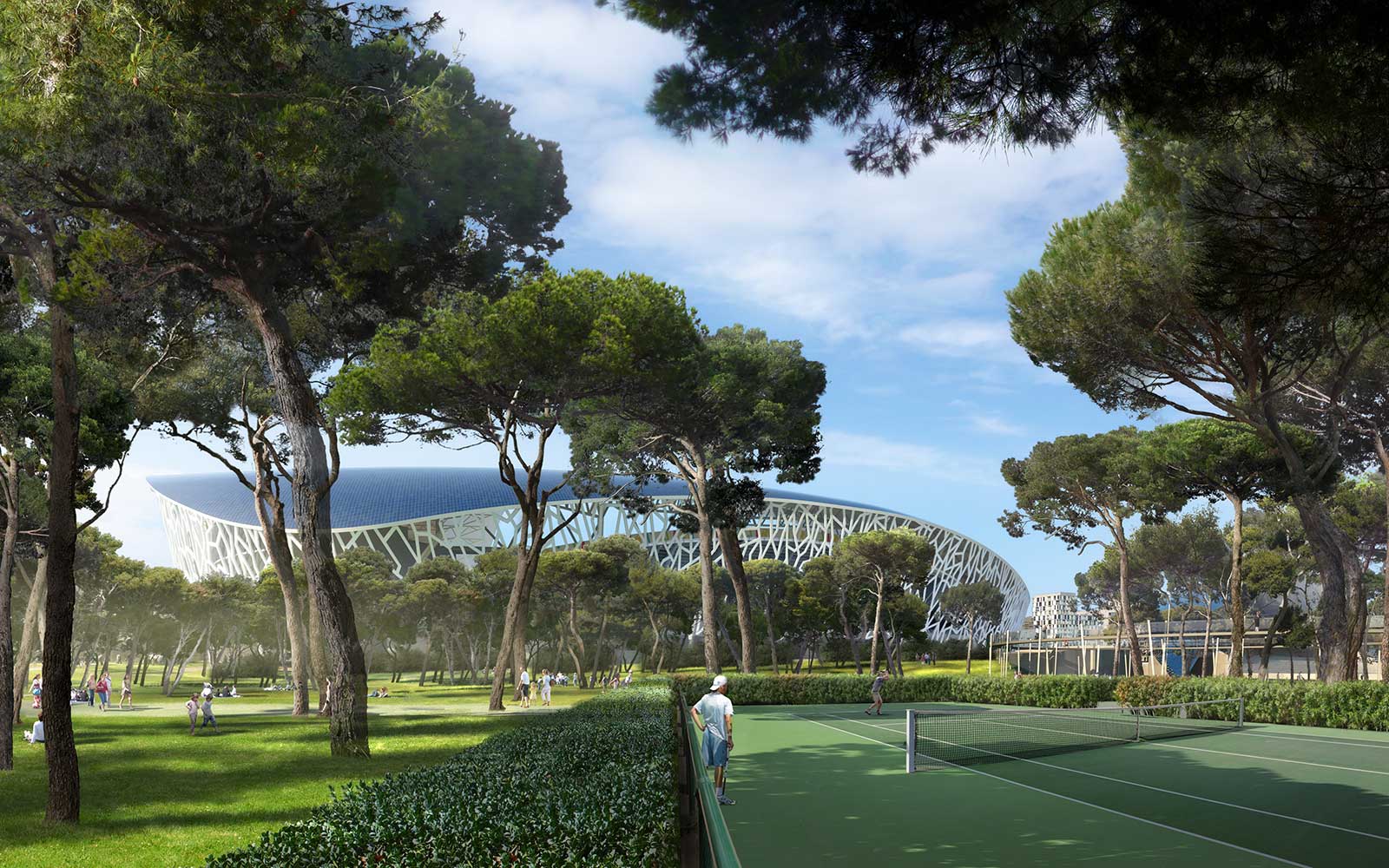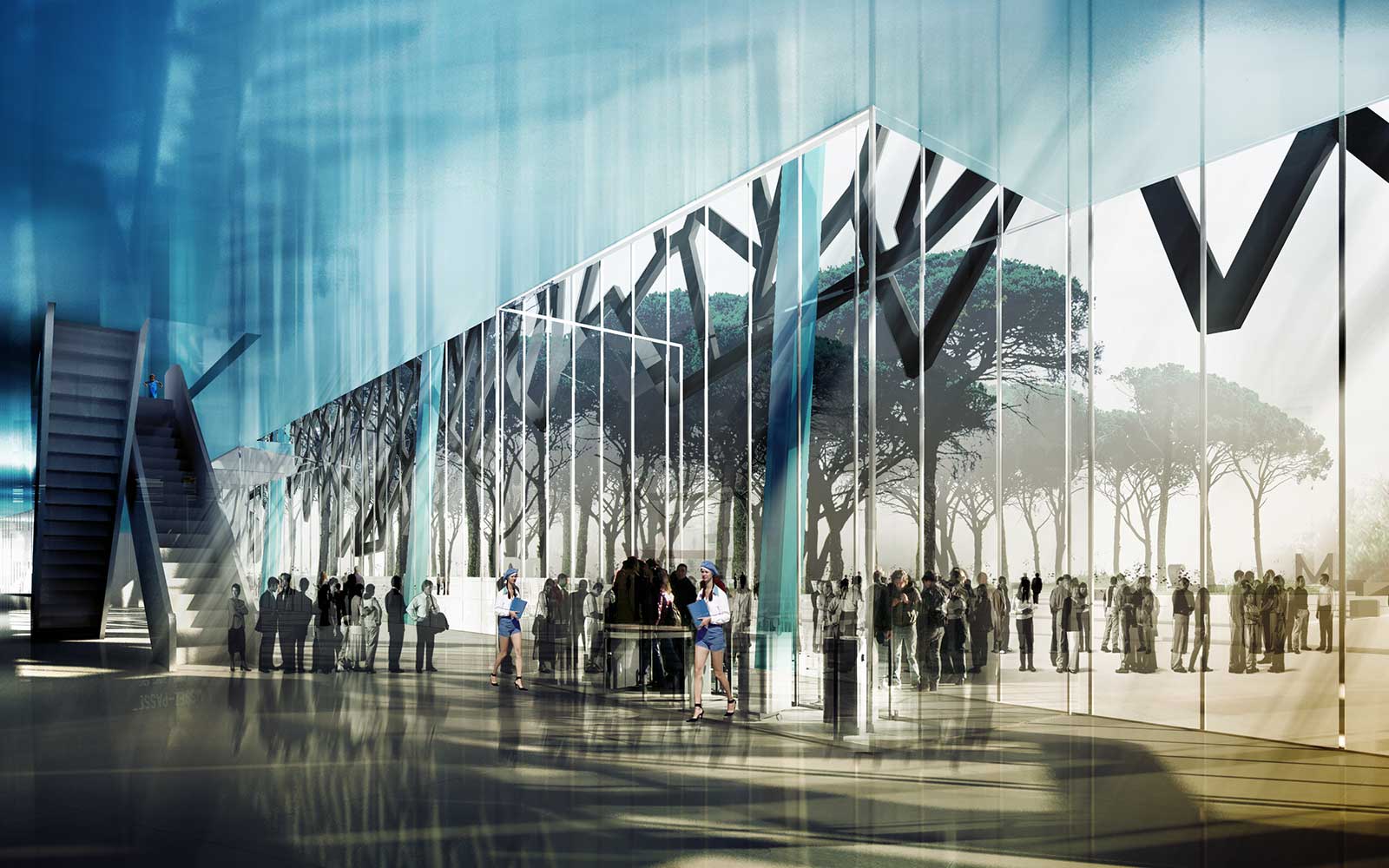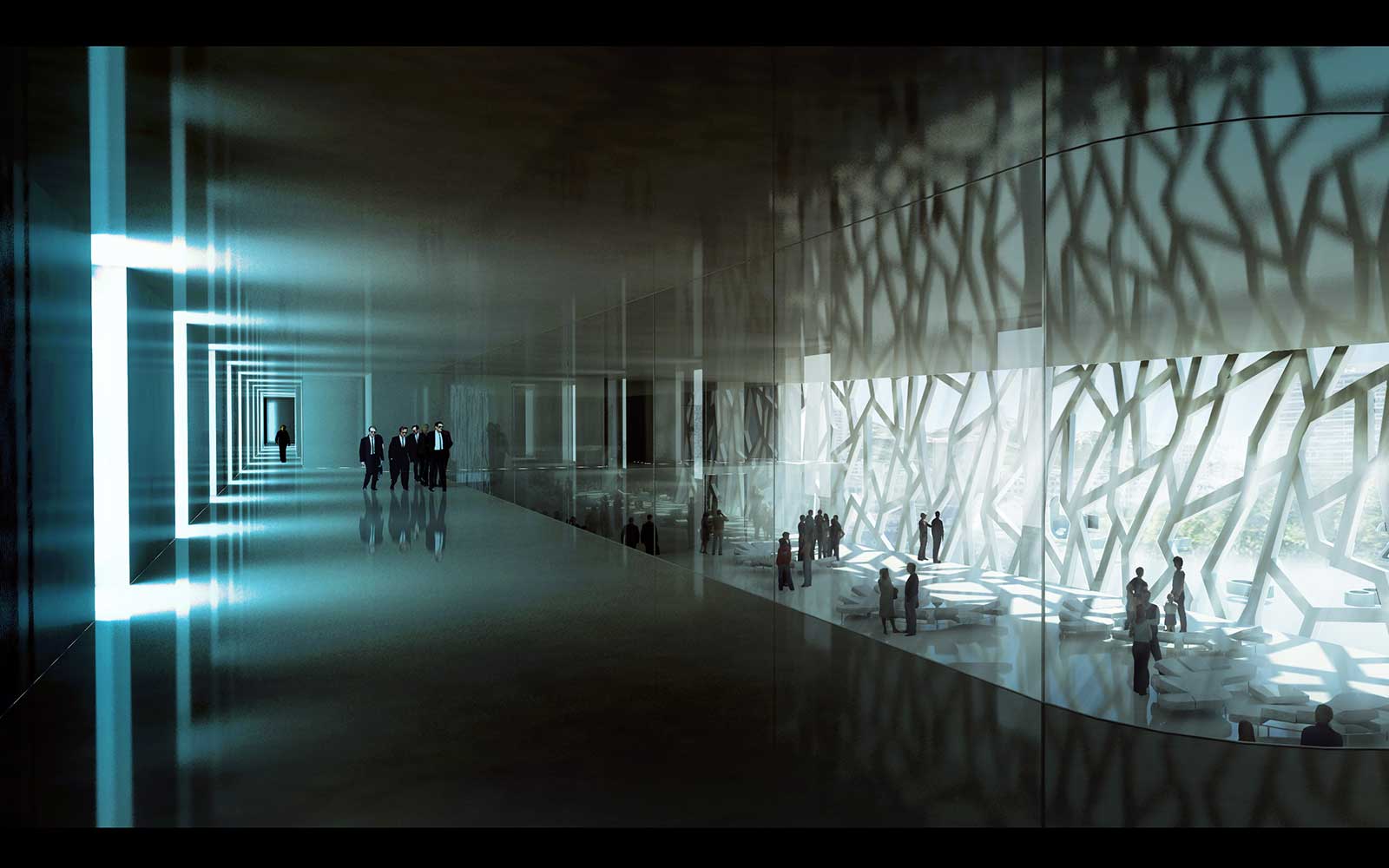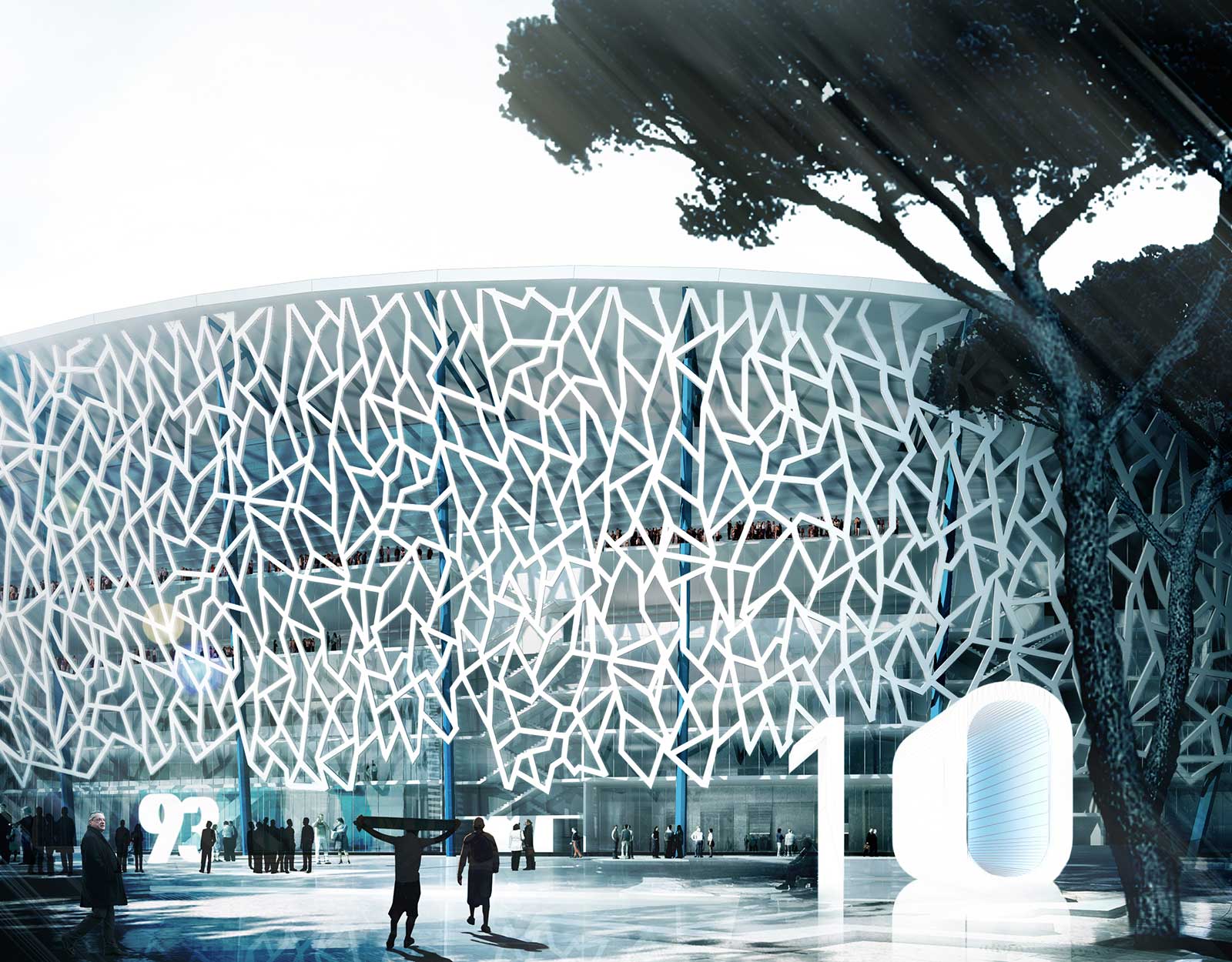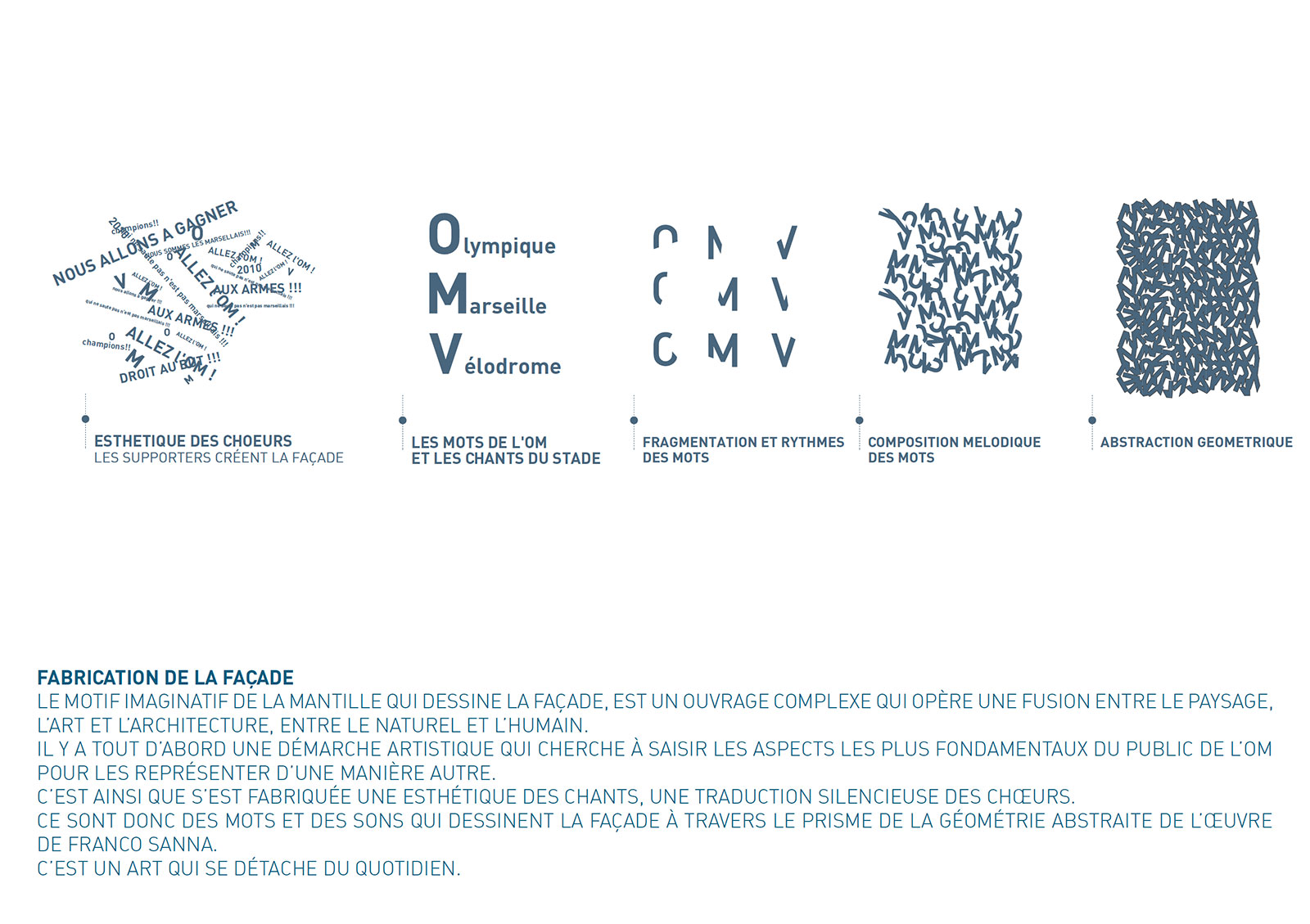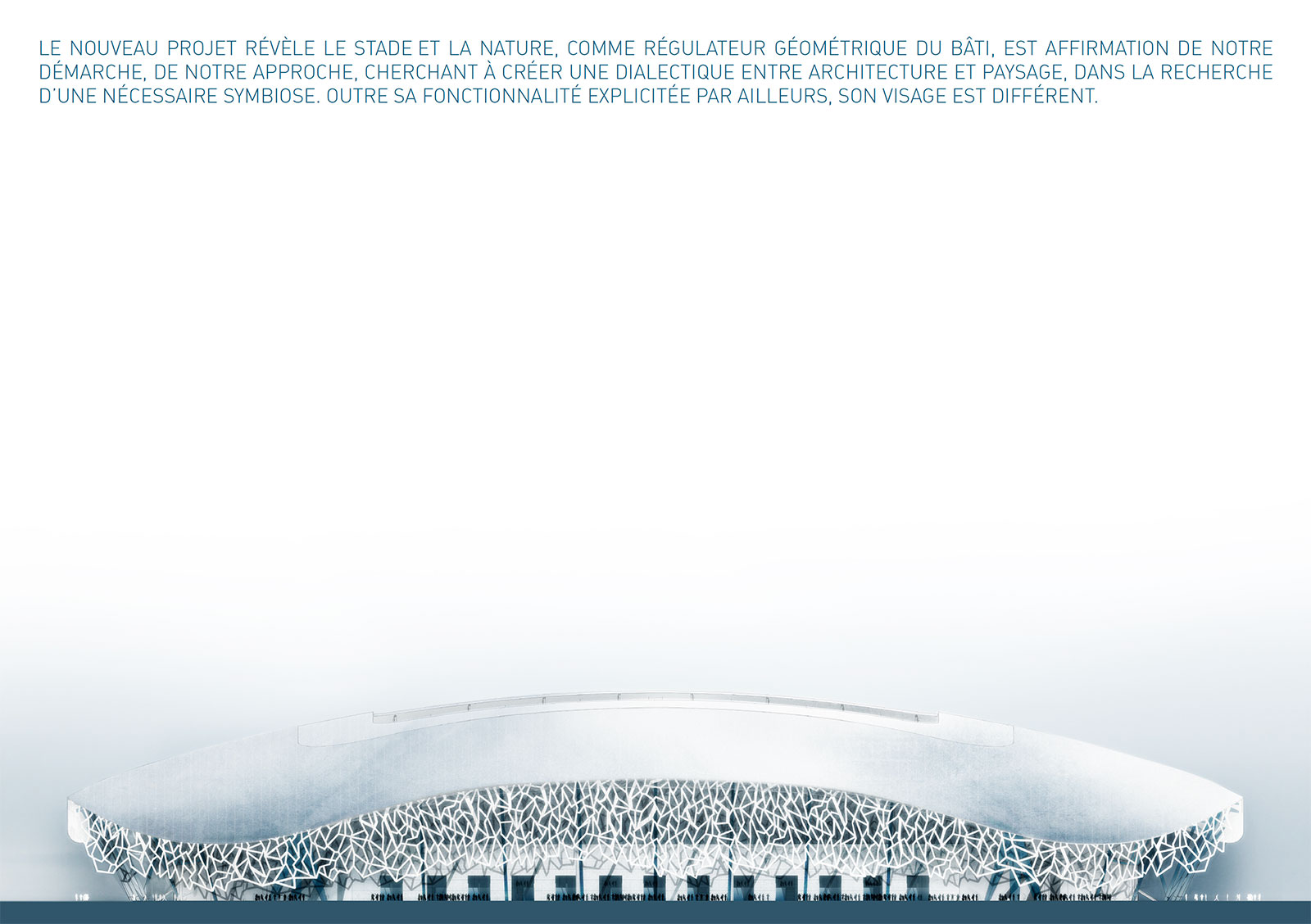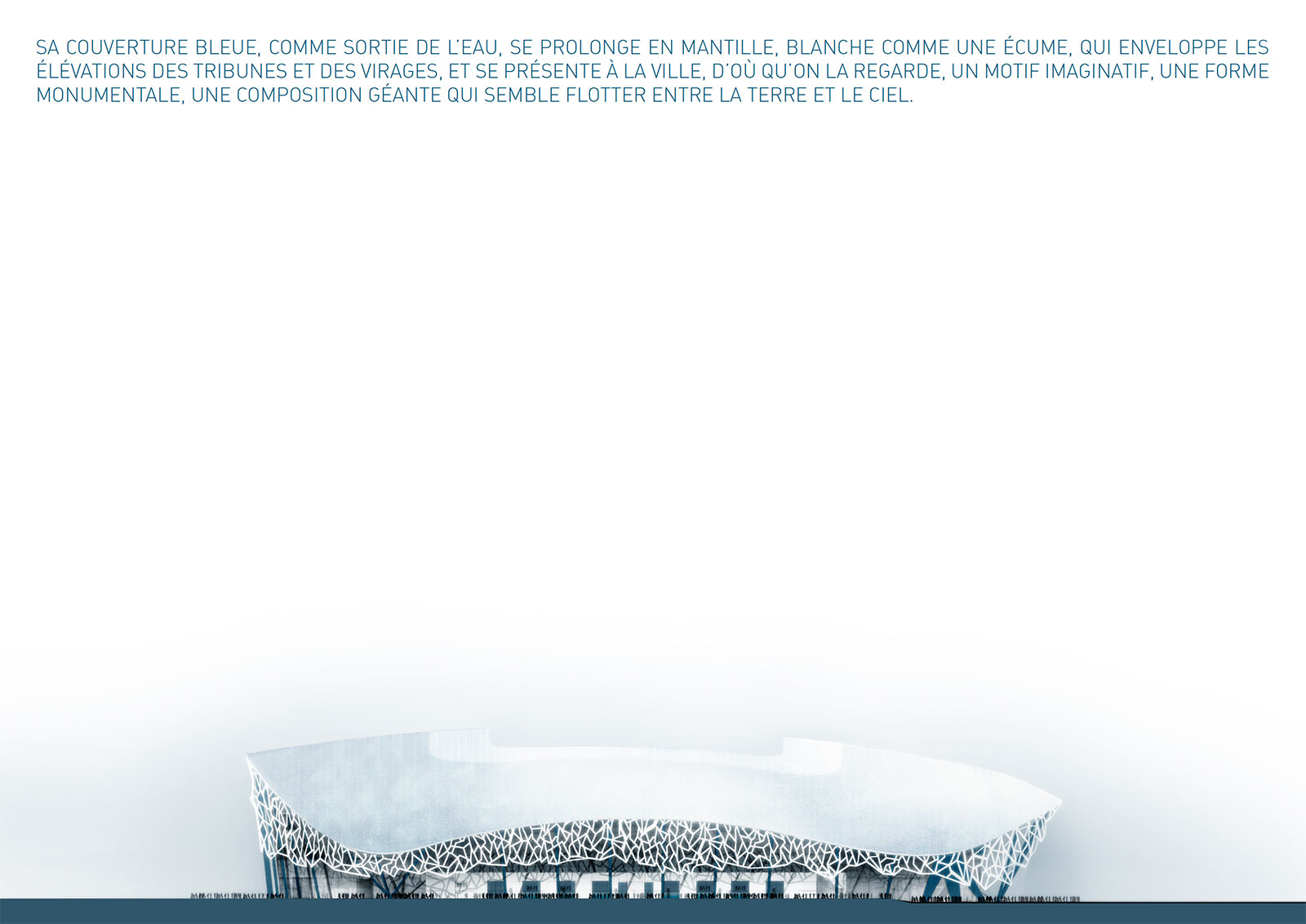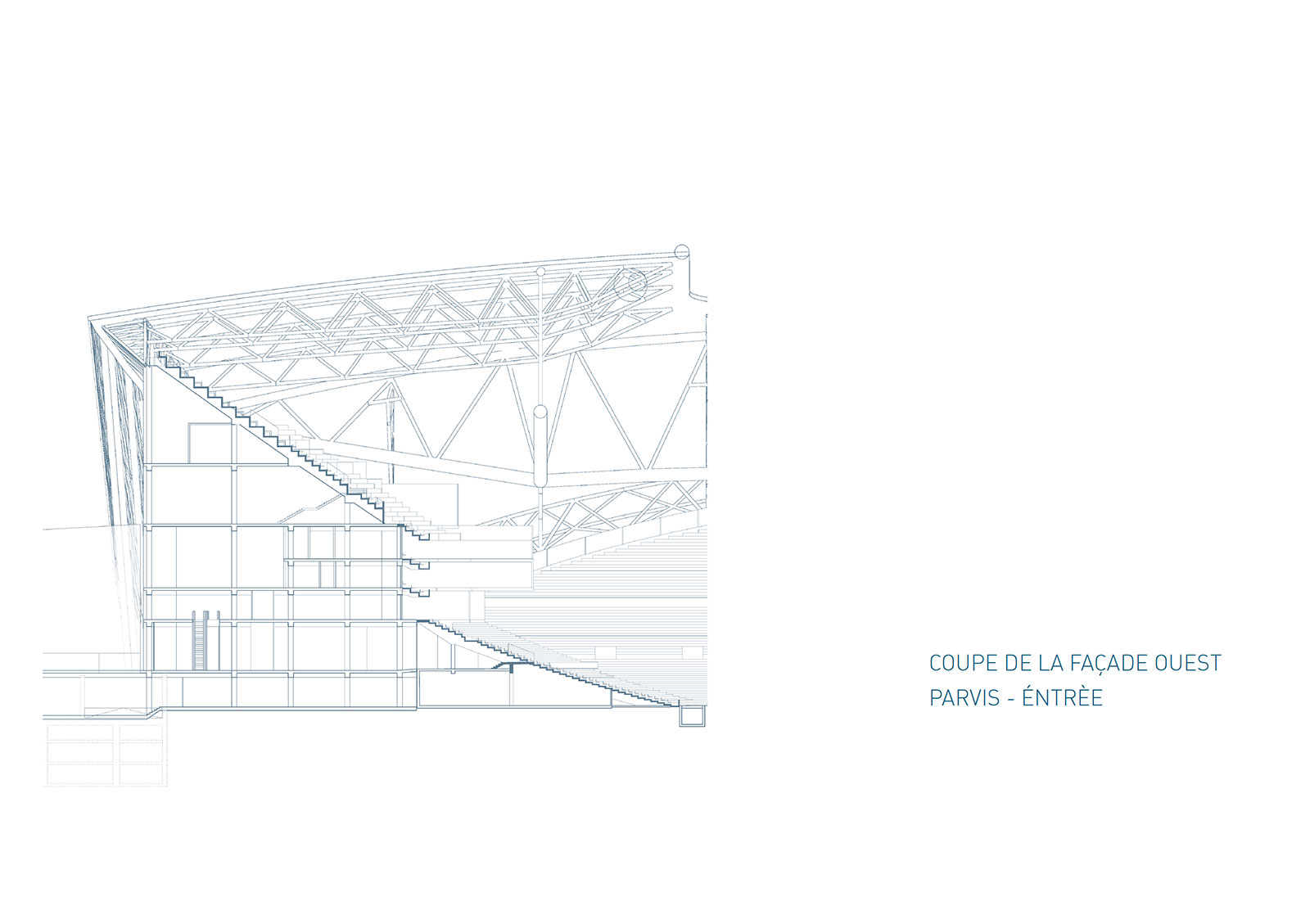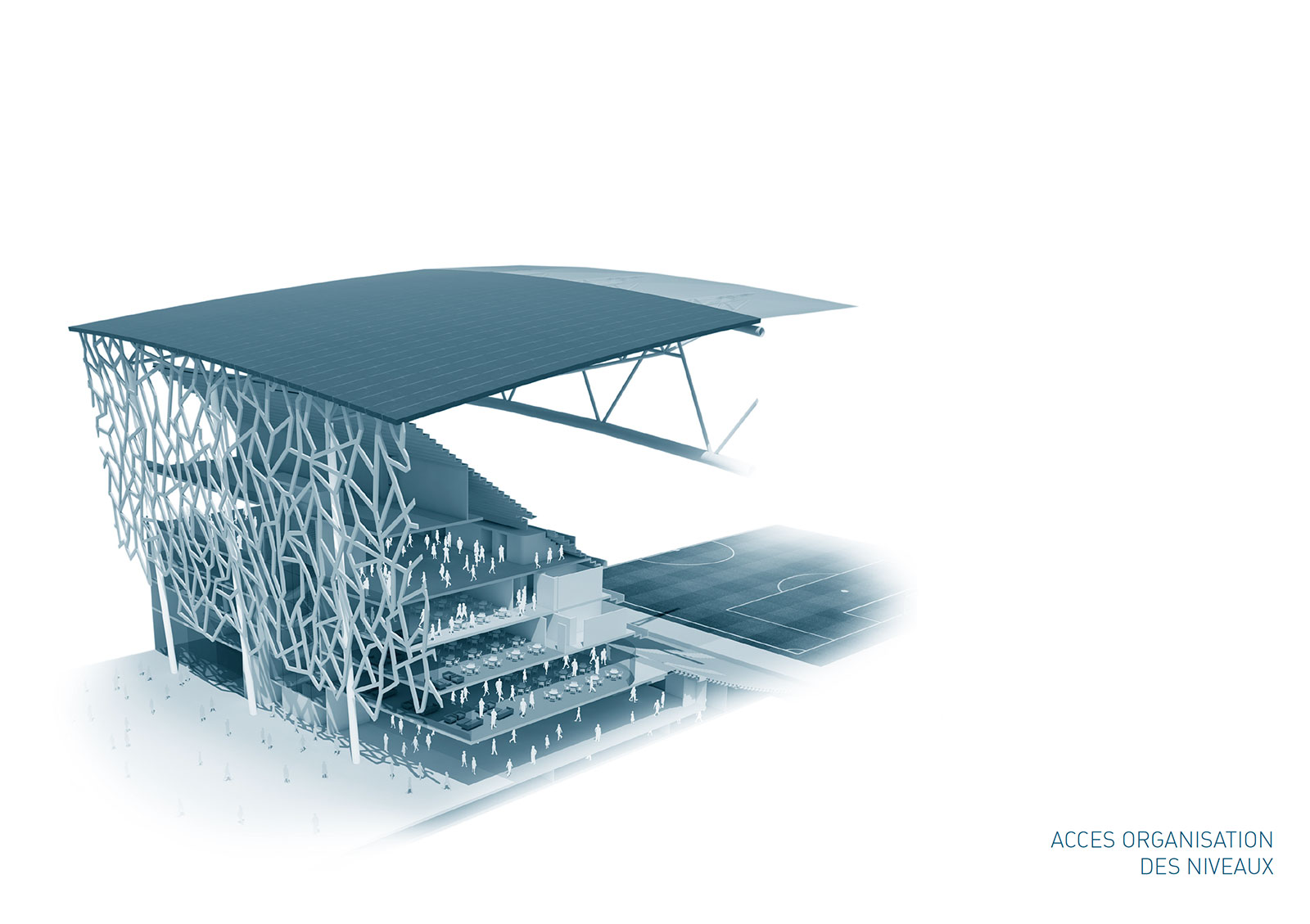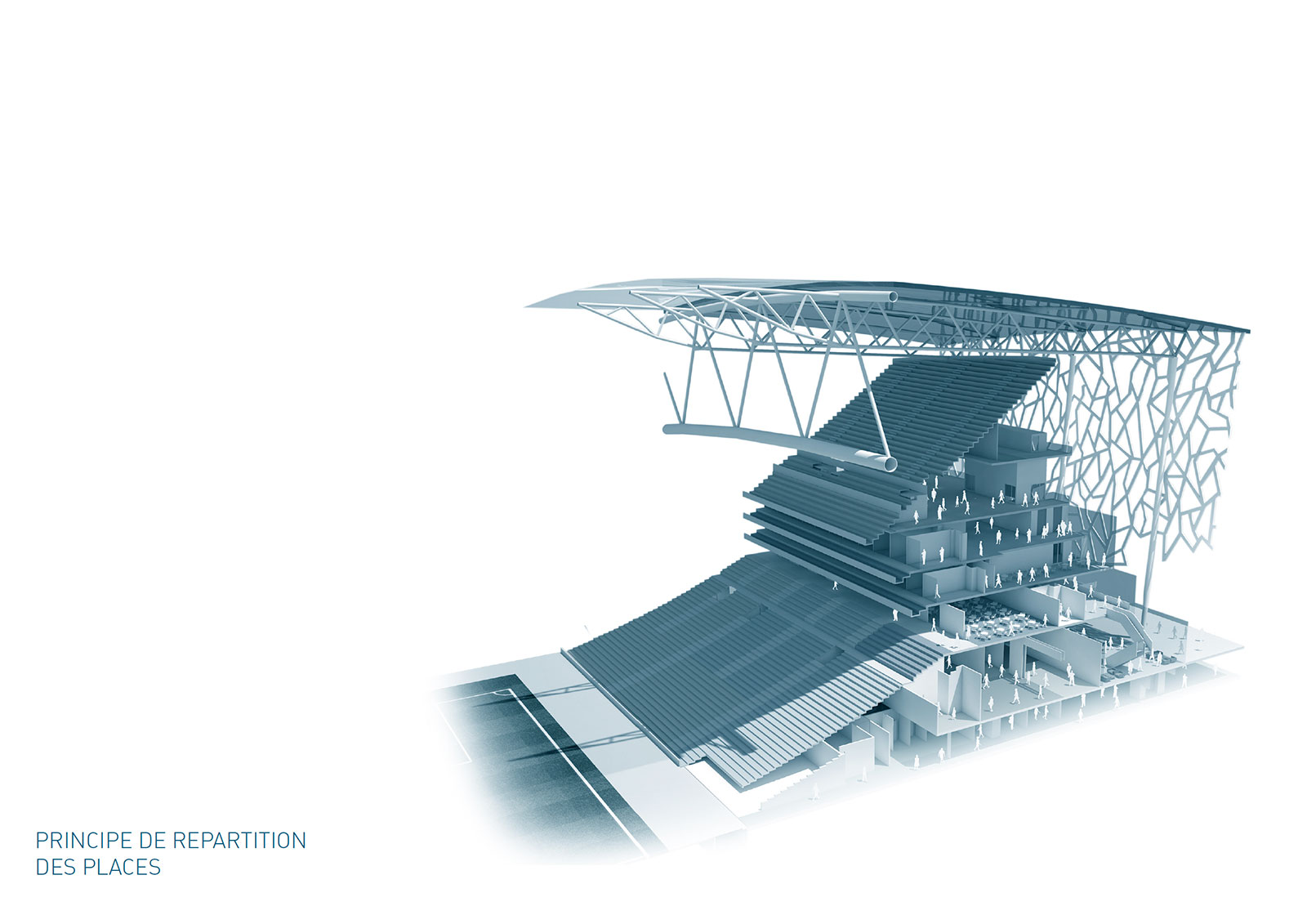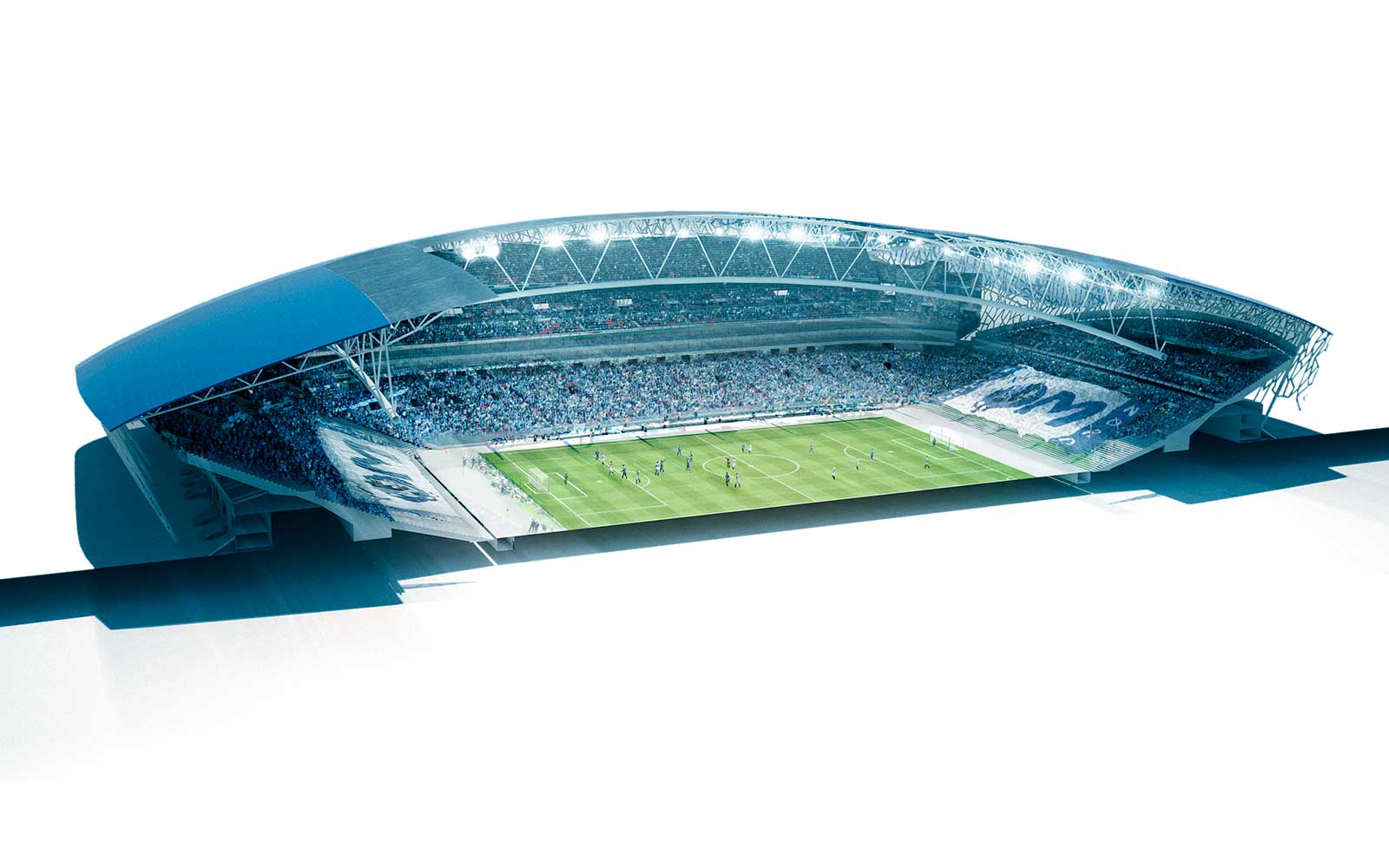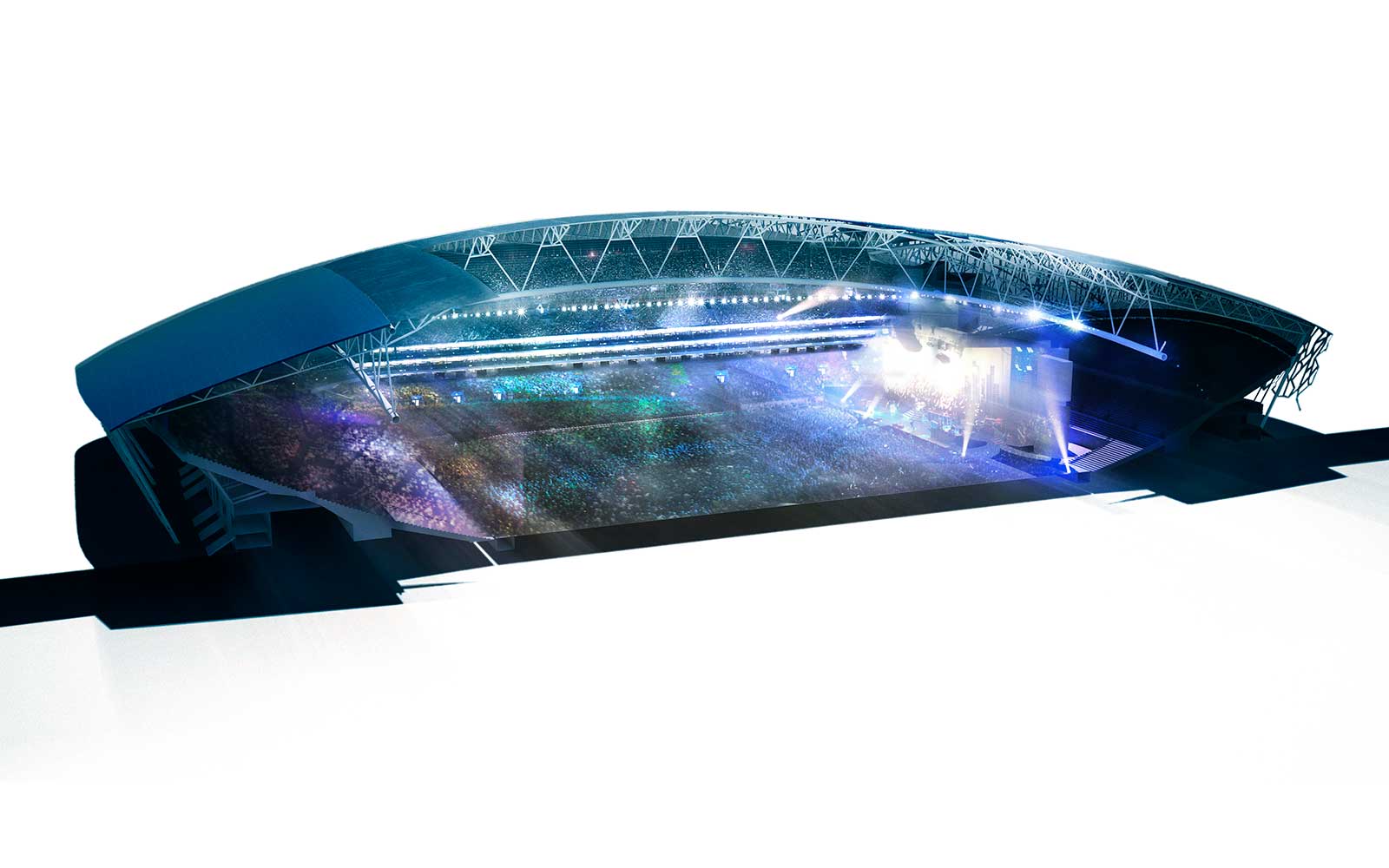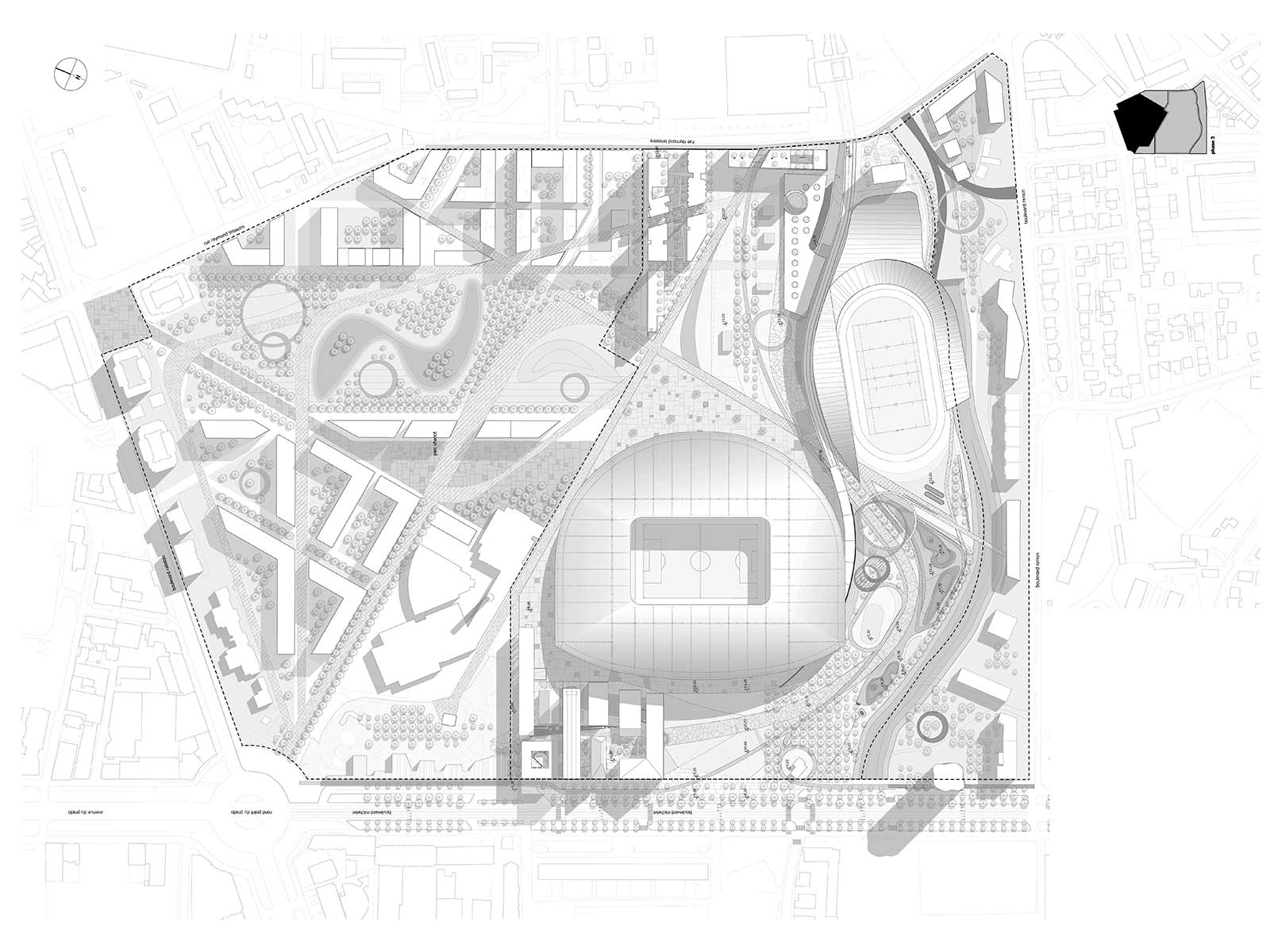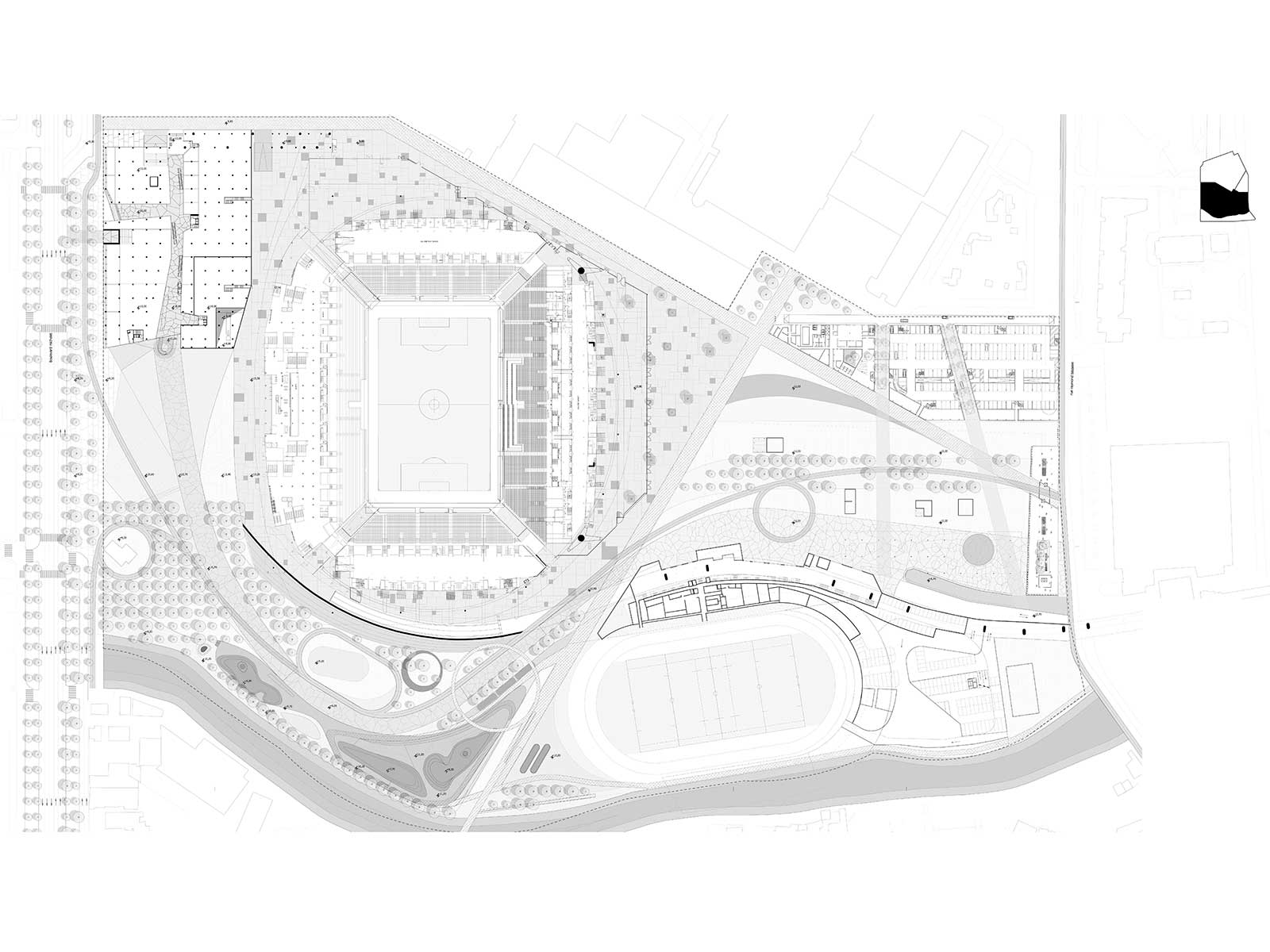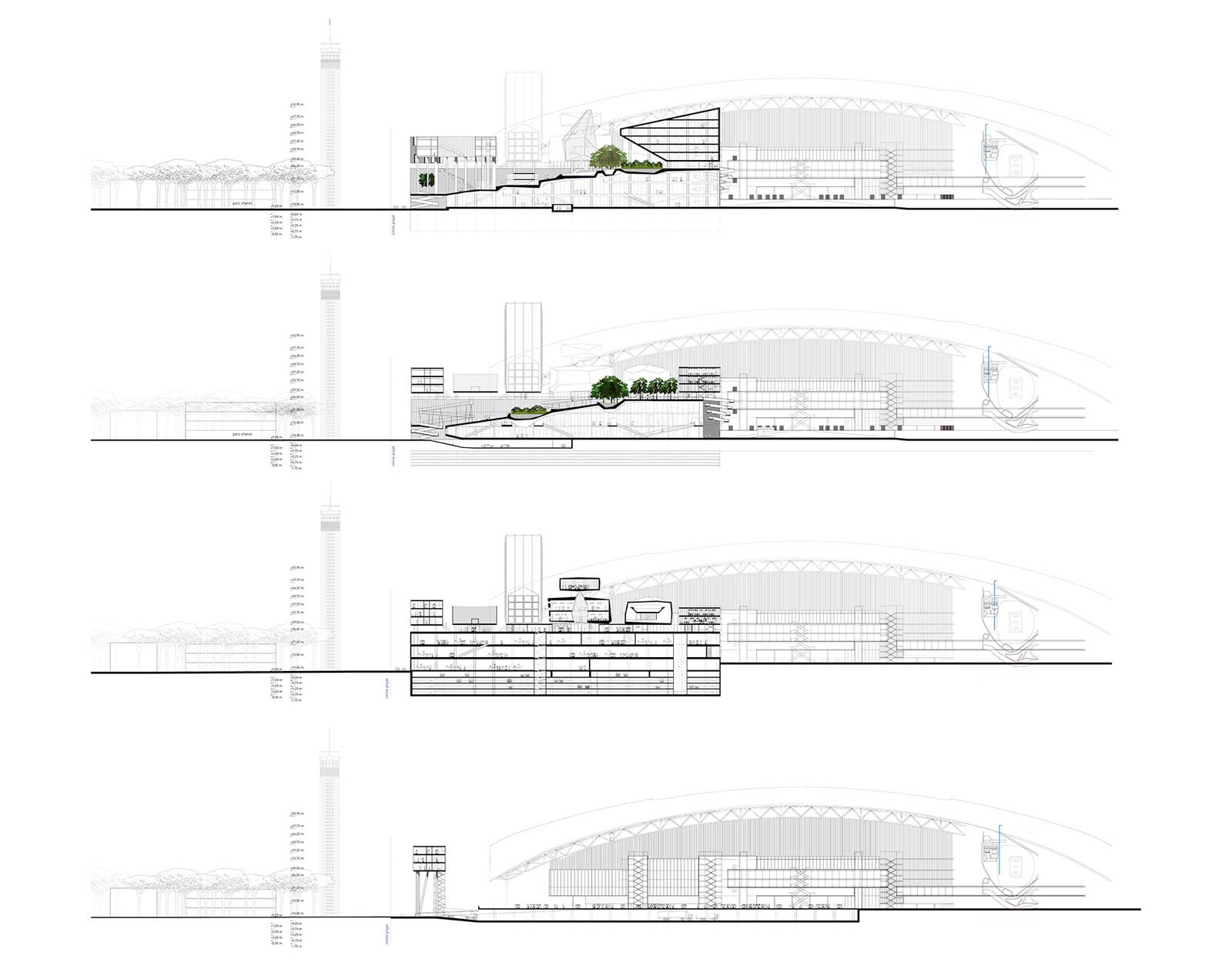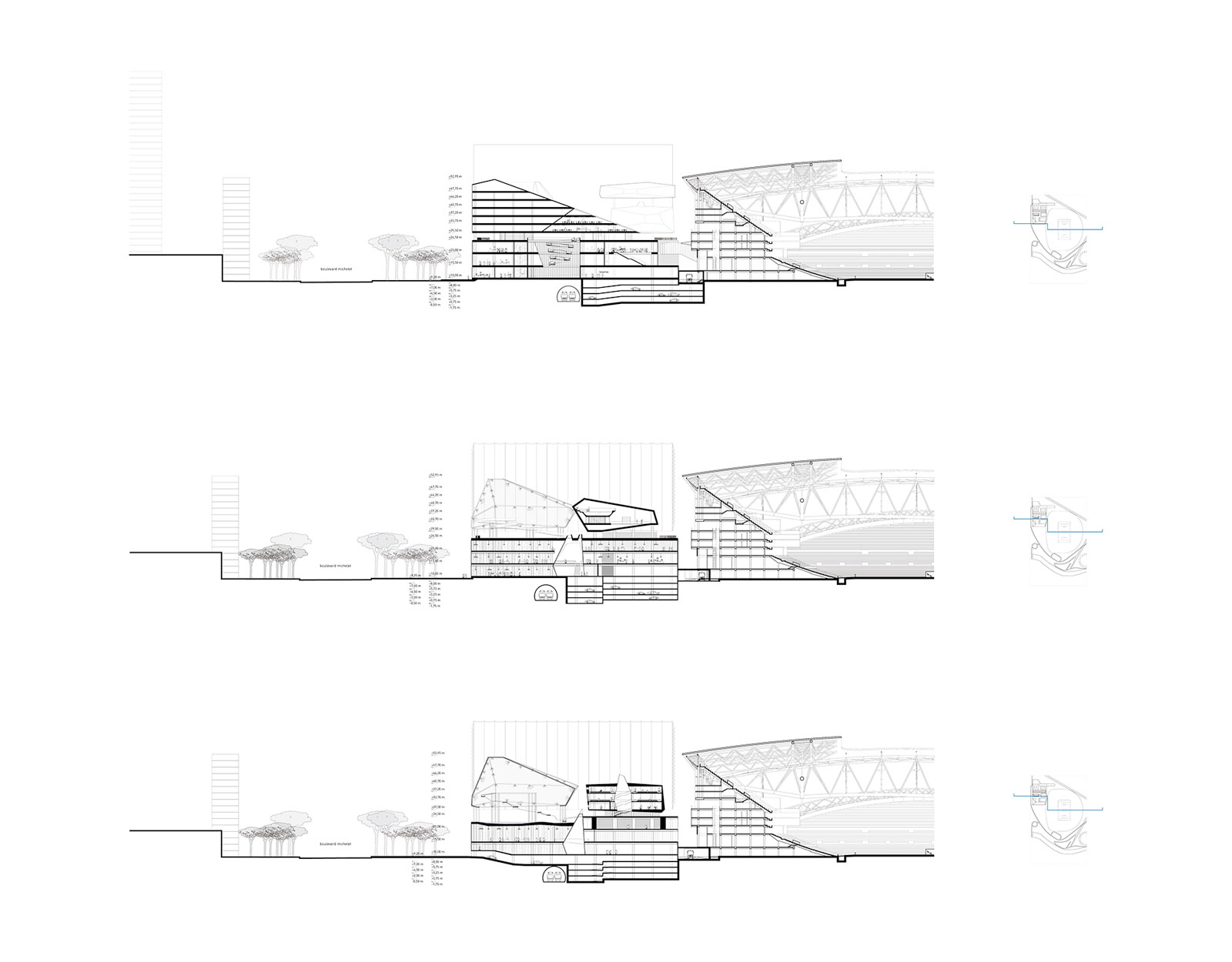 Velodrome Marseilles
Marseilles, France
2010

program: Project for the new Marseille stadium, with facilities and hotels
total area: 72 900 m2
client: VINCI construction
project: Alfonso Femia * with Carta associés, Populous
images: ©Atelier(s) Alfonso Femia & Golem
"The Velodrome project is at the centre of an intricate and elaborate urban development scheme involving the creation of commercial facilities, housing, offices, services and hotel accommodation." AF
The project for the functional and urban reconfiguration of Velodrome Stadium in Marseille sets out to achieve two goals: the first target is to build a cutting-edge, modern-day stadium ready to host the 2016 European Football Championships, the second aim is to serve the city and its surrounding territory in a responsible manner as part of a strategic urban plan for the future of Marseille. The Velodrome project is at the centre of an intricate and elaborate urban development scheme involving the creation of commercial facilities, housing, offices, services and hotel accommodation. All this will be located inside a large park running along Huveaune to connect the stadium to the sea through a sequence of outdoor activities and sports facilities. Set at the crossroads between two historical thoroughfares, an urban road called Boulevard Michelet and a natural axis called Huveaune, the new stadium will fit in with the city's history, reasserting its vitality.
Right from the start, the project is geared to environmental sustainability through 5 hectares of landscaping and energy-saving measures consisting of 30,000 m² of photovoltaic panels.
Allée Michelet will encompass 26,200 m² of retail, entertainment, cultural and hotel facilities, while Ilot Teisseire will provide 33,700 m² of housing, services, offices and student accommodation, the 65,000-seat stadium and 1750 parking spaces.
• PROJECT VIDEOS:
>
Marseille Stade Velodrome
>
Présentation Nouveau Stade Vélodrome Marseille