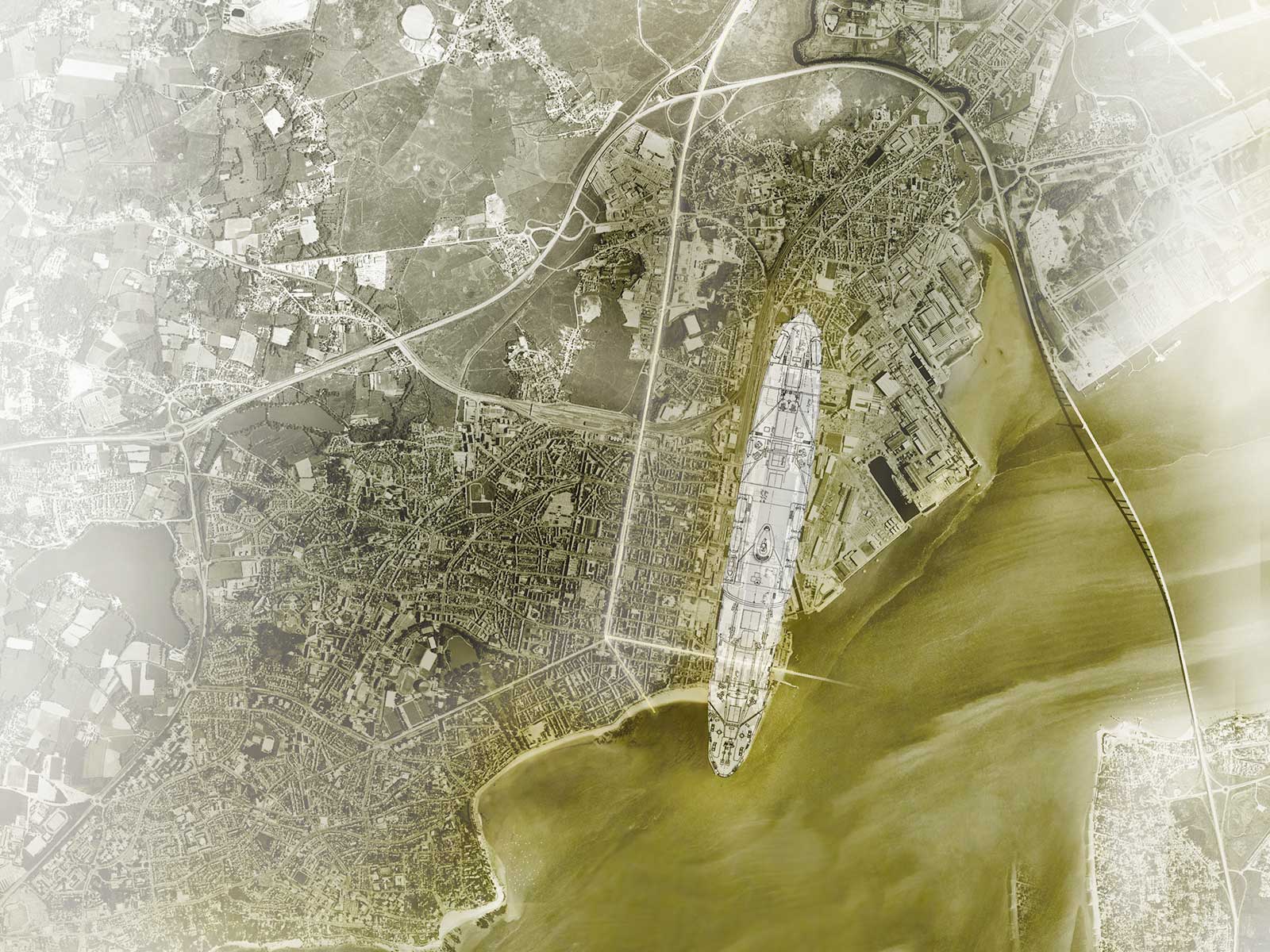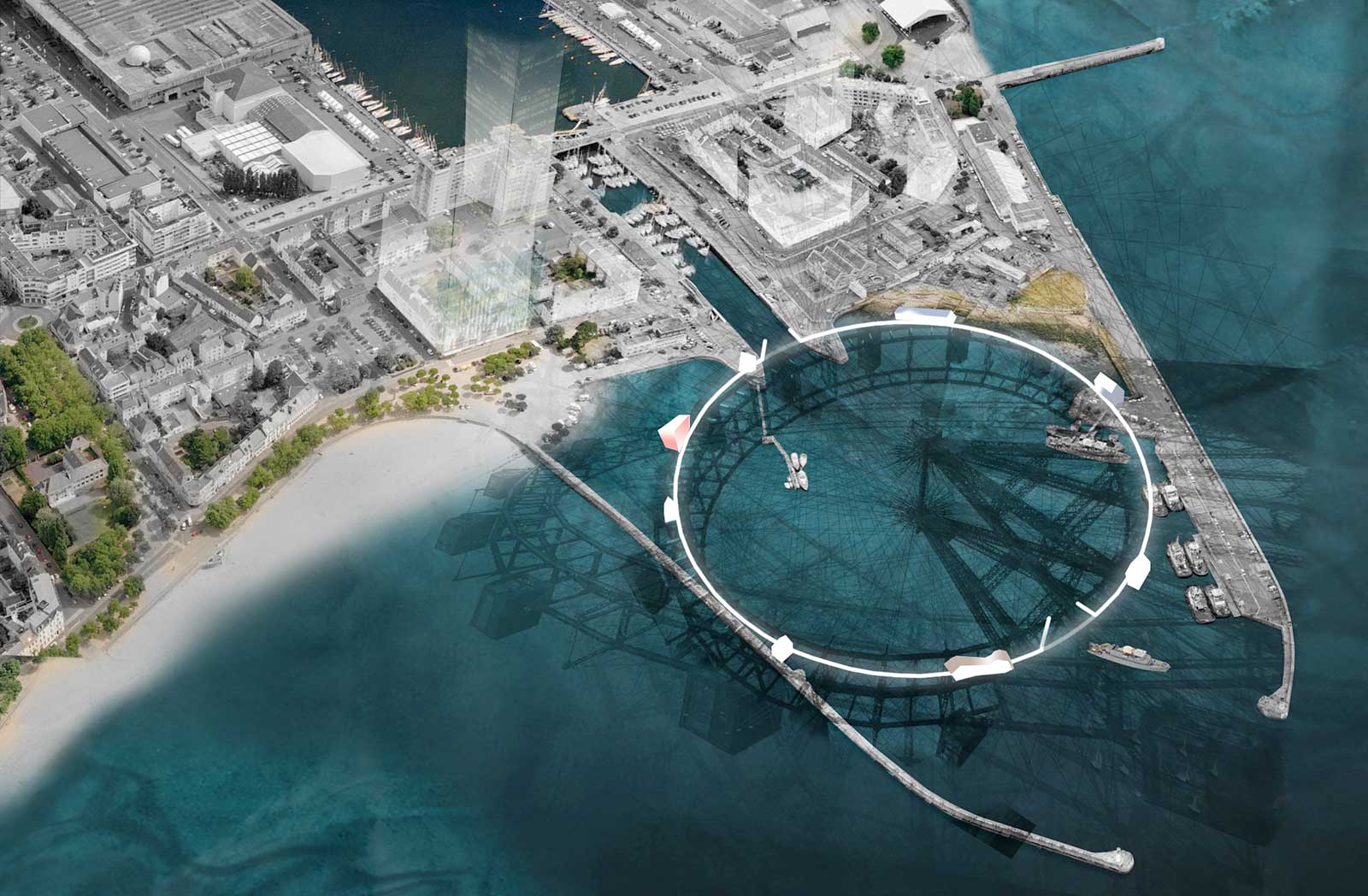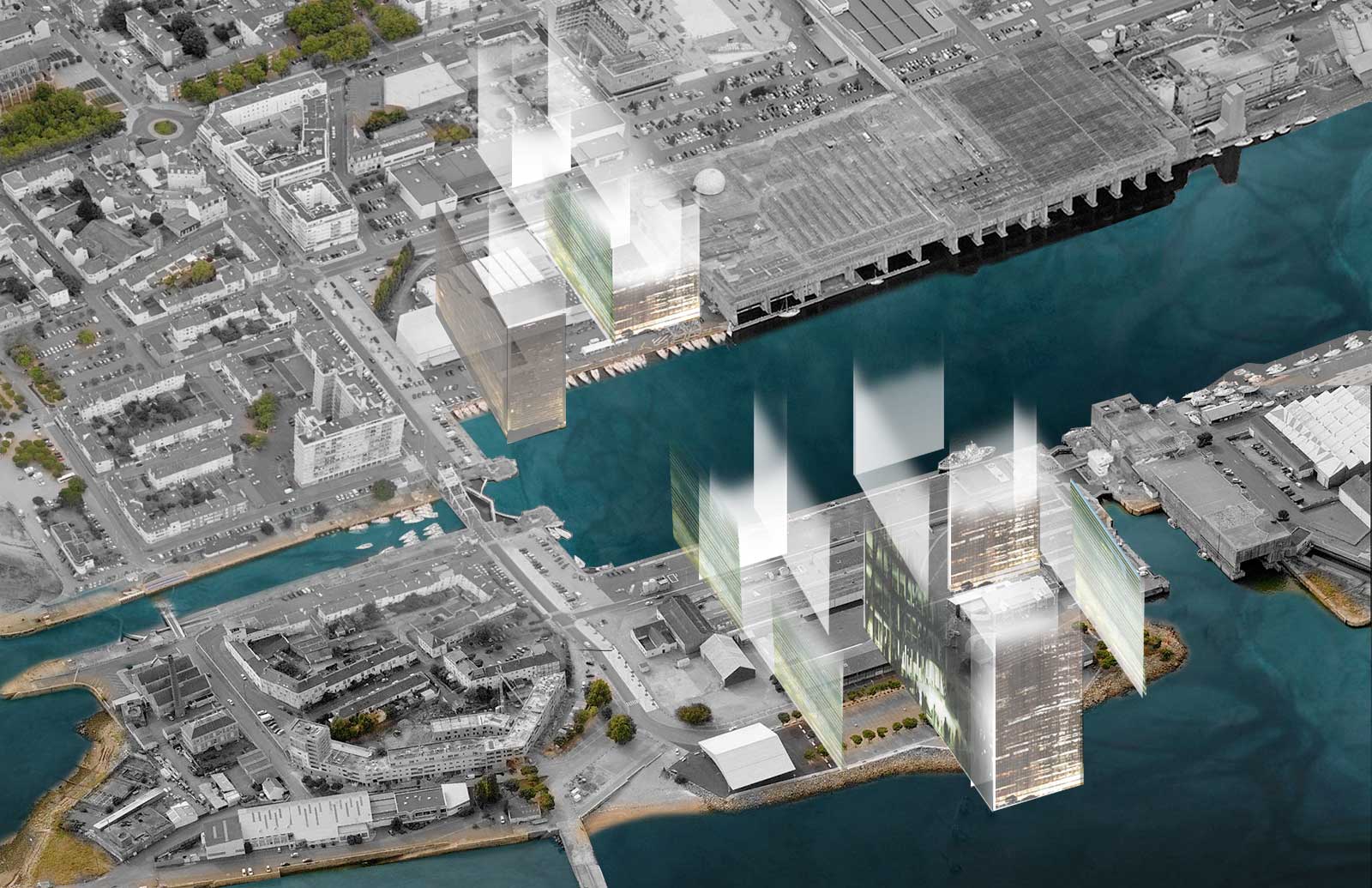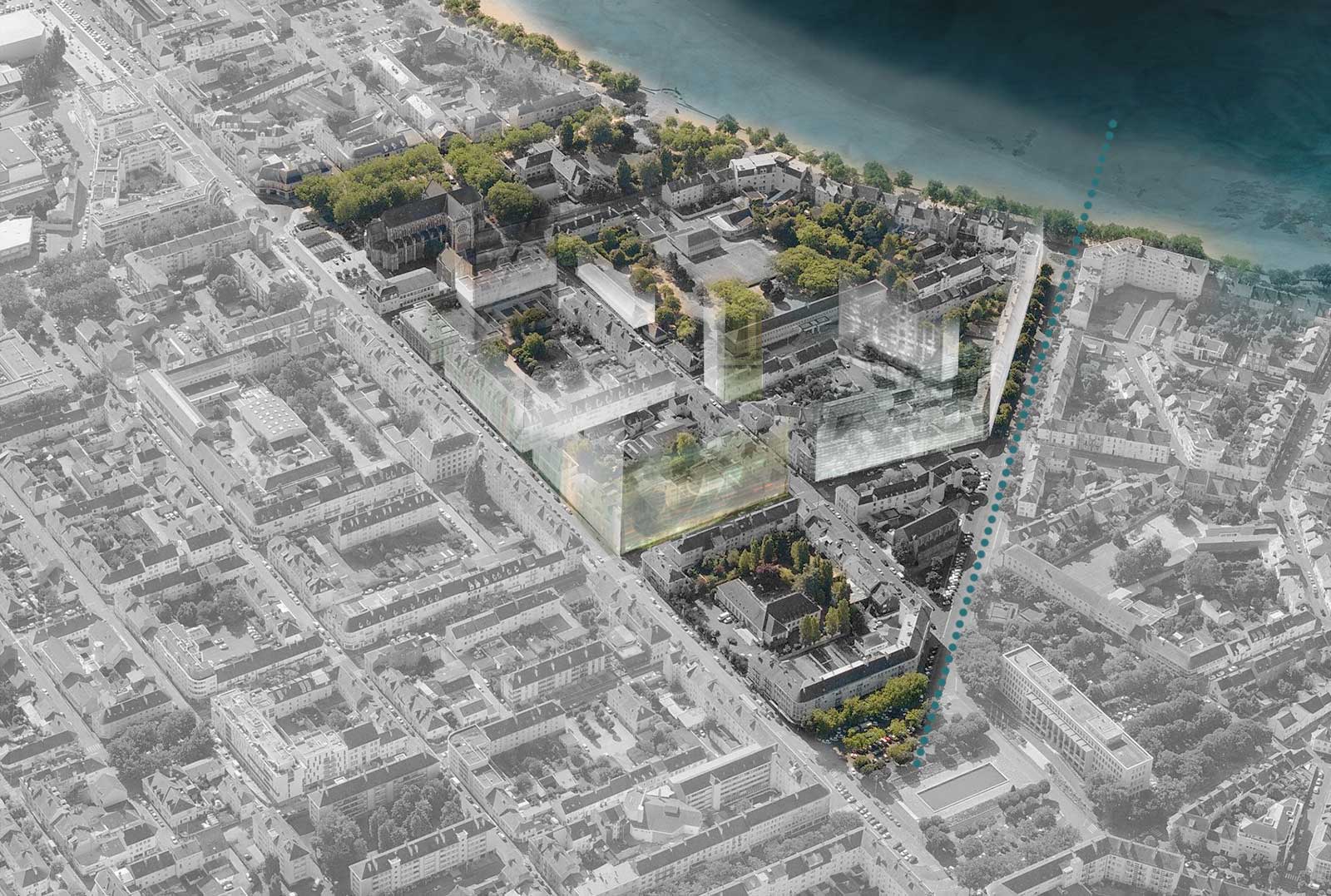 Agreement City-Port 3
Saint Nazaire, France
2011

program: Study of the reclassification, change of scale and of destination of the perimeter called "Ville-Port 3" (40 hectares), around the Saint-Nazaire Basin, France
area: 40 he
client: Città di Saint Nazaire
project: Alfonso Femia * with Dialogue Urbain, JNC International
landscape design: JNC International
specialist for urban planning and project meeting (with the inhabitants): Ville Ouverte
structural engineering, environmental sustainability, services engineering, economist: IOSIS CENTRE OUEST
property issues specialist: CCEI (Compagnie Commerciale Européenne de l'Immobilier)
specialist for port technics: EGIS Eau
images: ©Atelier(s) Alfonso Femia
"The Saint-Nazaire area, as a real neighborhood, will offer optimal life conditions: a dense tissue, colored in green and blue, with a strong character, where natural areas are preserved and improve the quality of life.
A unique location." AF
For over 15 years, the city of Saint-Nazaire has initiated a strategy of openness towards the port and the sea. Recognizing the extraordinary and iconic potential it carries, the city aims to transform City-Port Phase III into a new stage of this development, driven by the dynamic of "eco-metropolitan" issues.
These principles aim to prepare the conditions for the renewal of the urban fabric, revealing the privileged character of a city on the sea. The intention of our project is:
1 – to densify the city in accordance with its characteristics
2 – make it grow towards the estuary and around the basin, in order to find a more intimate relationship with water.

This vision is a dynamic that will be built in the long term, with calm.
The Saint-Nazaire area, as a real neighborhood, will offer optimal life conditions: a dense tissue, colored in green and blue, with a strong character, where natural areas are preserved and improve the quality of life.
A unique location.