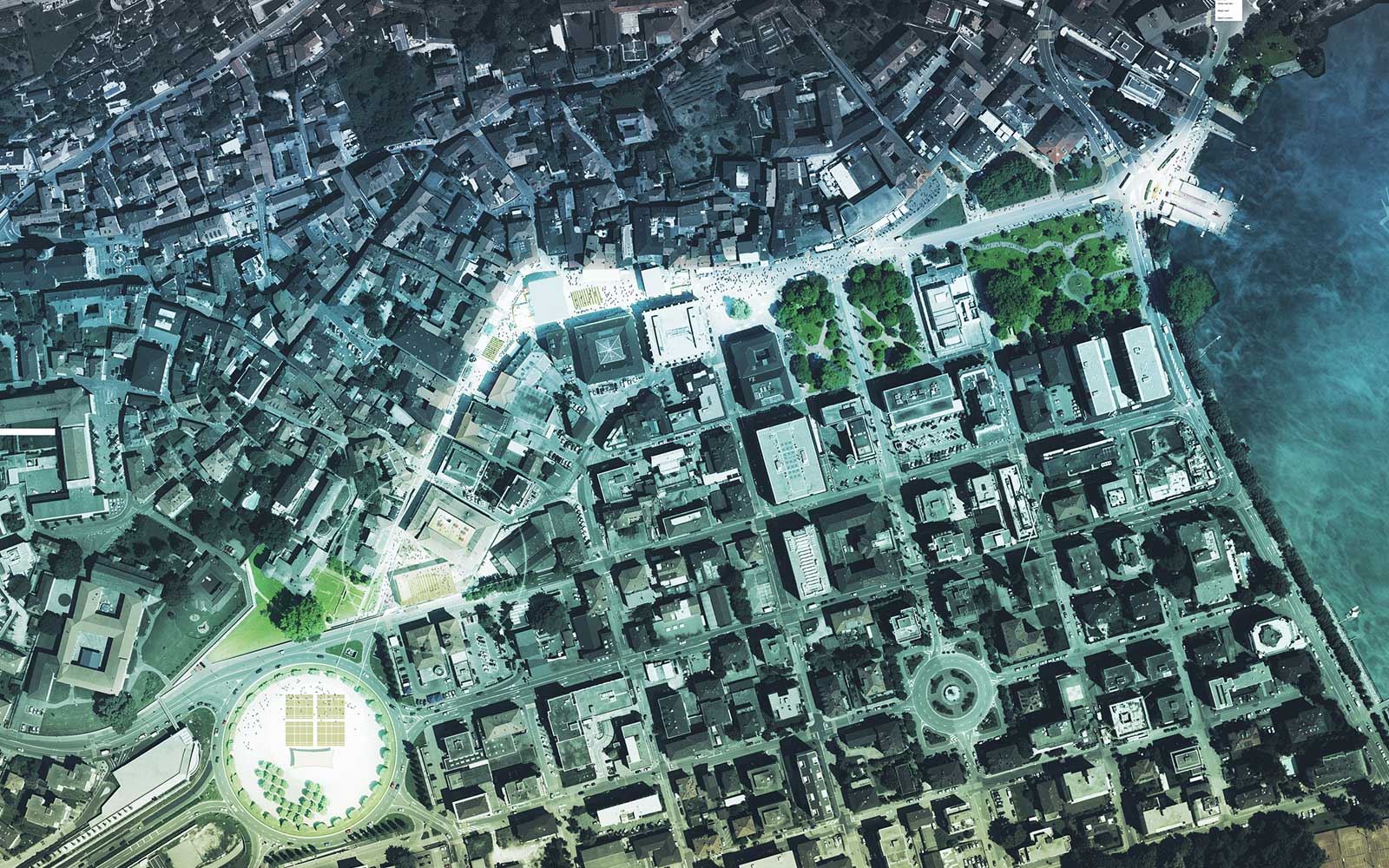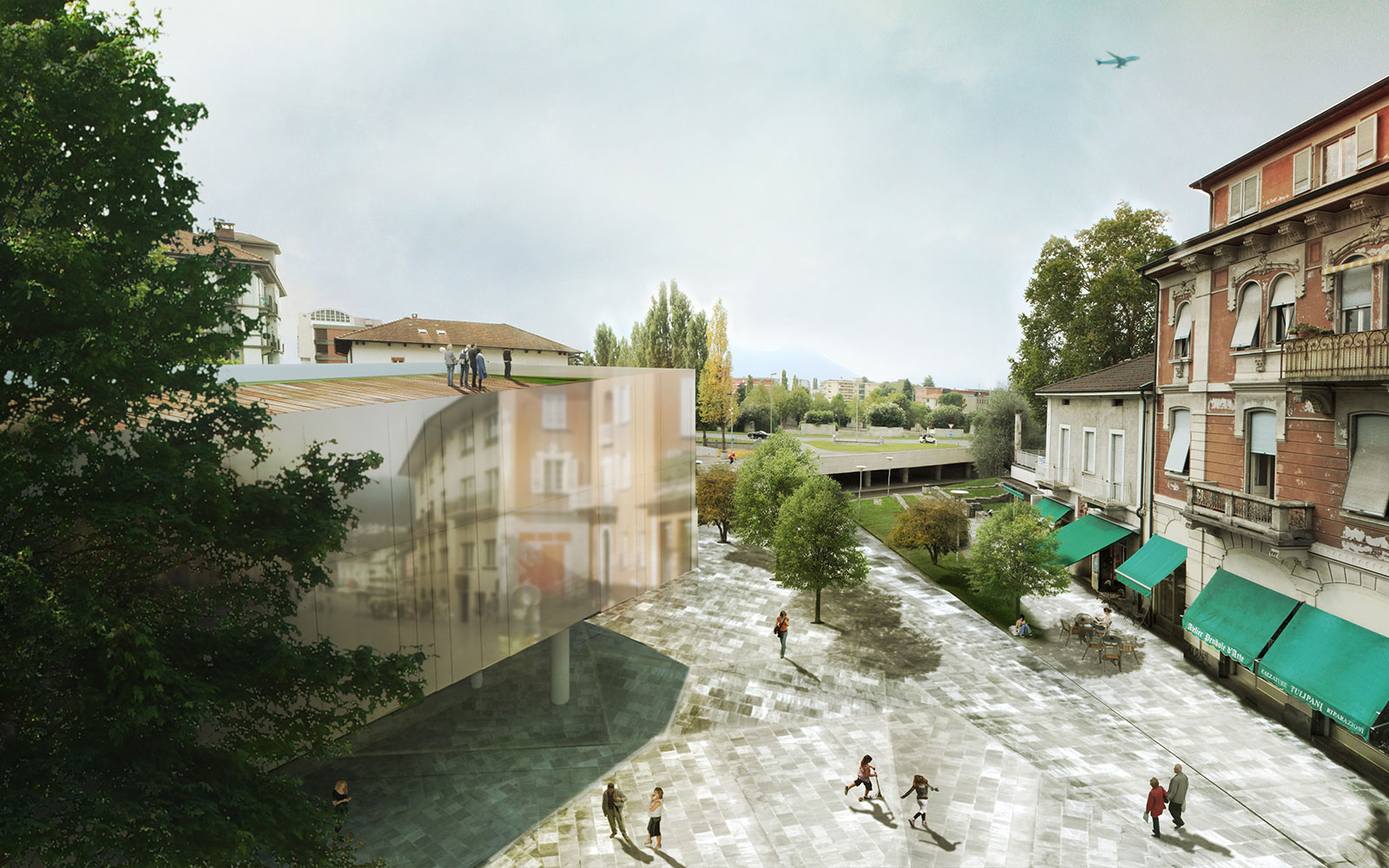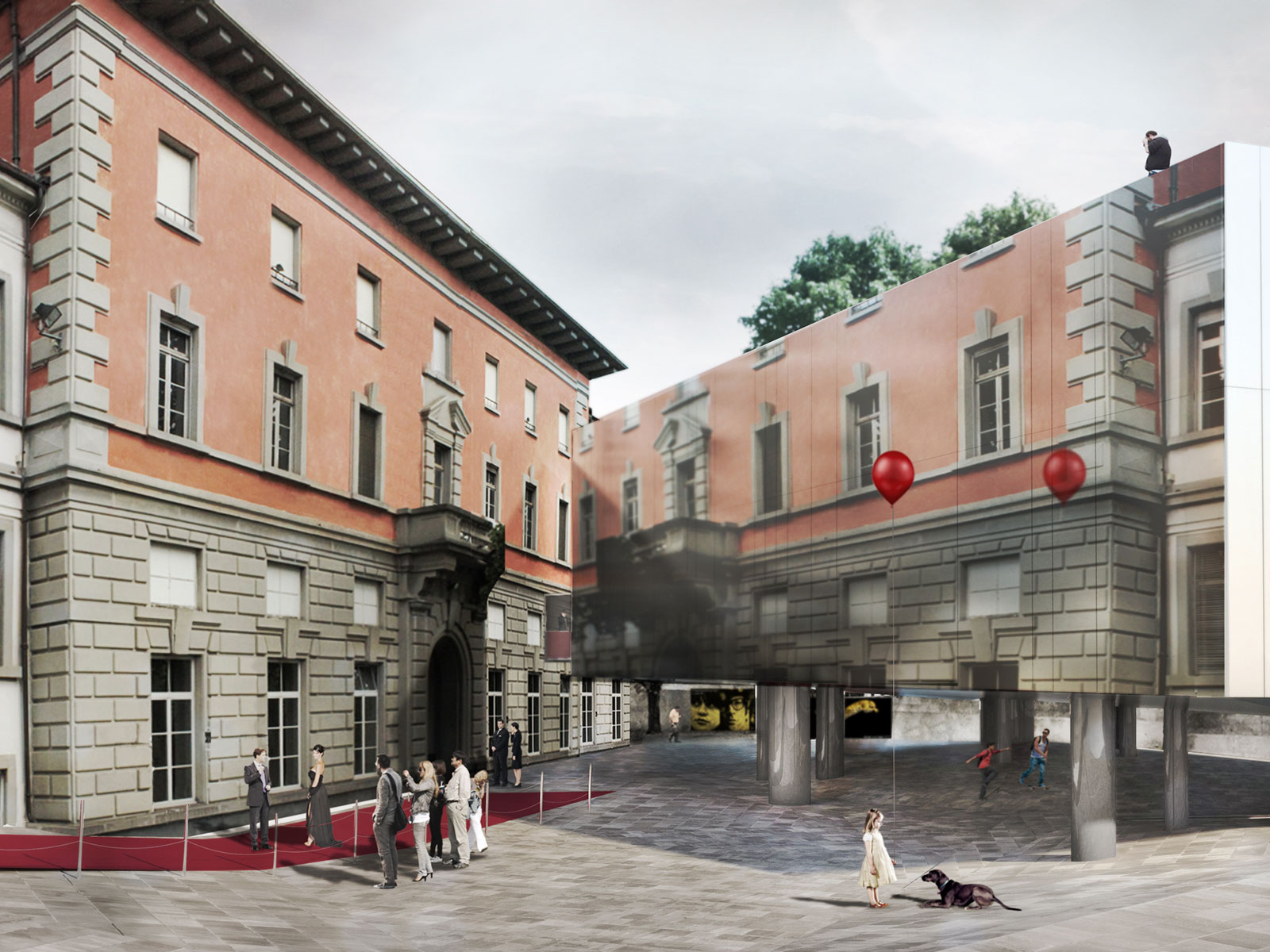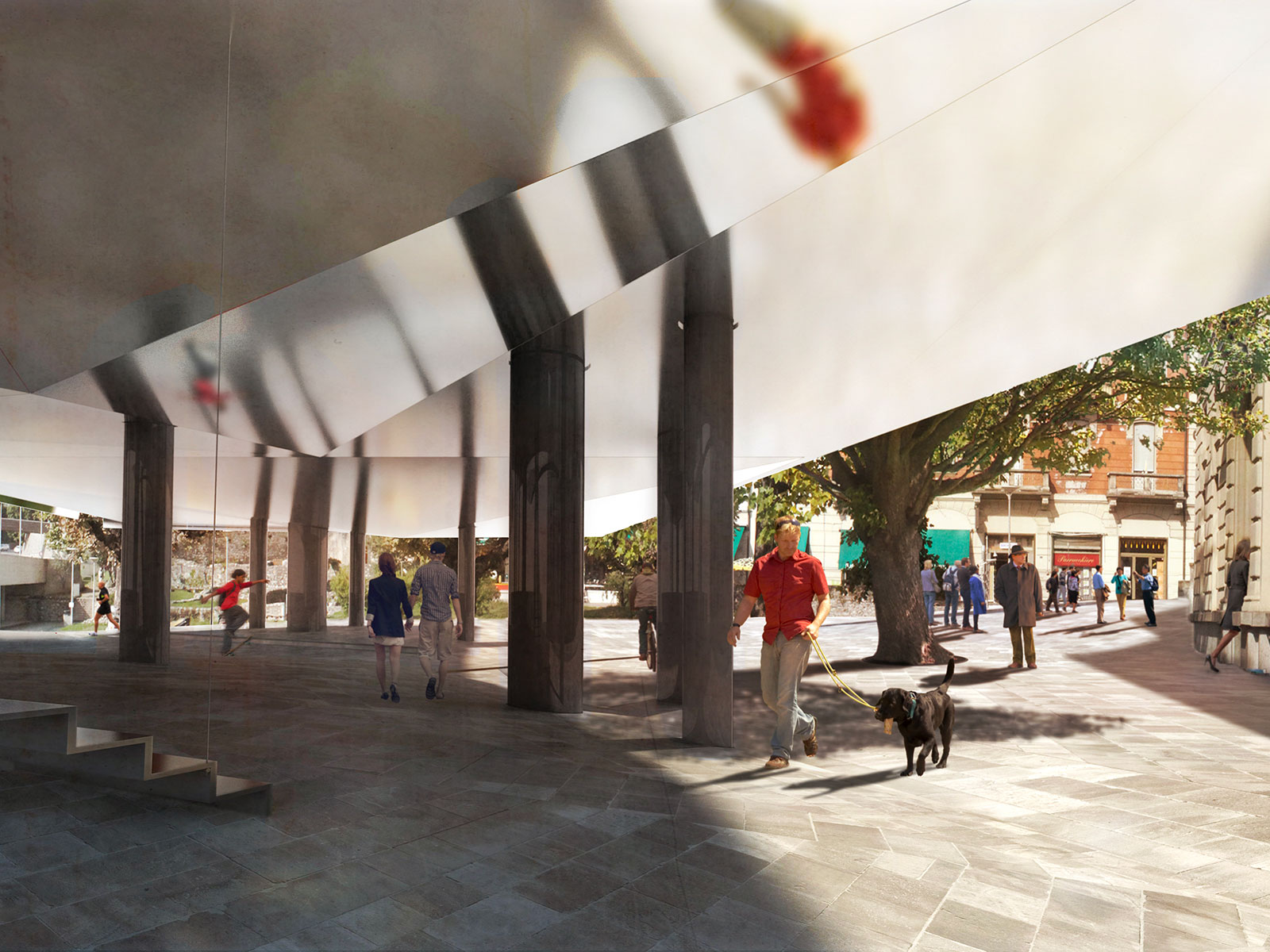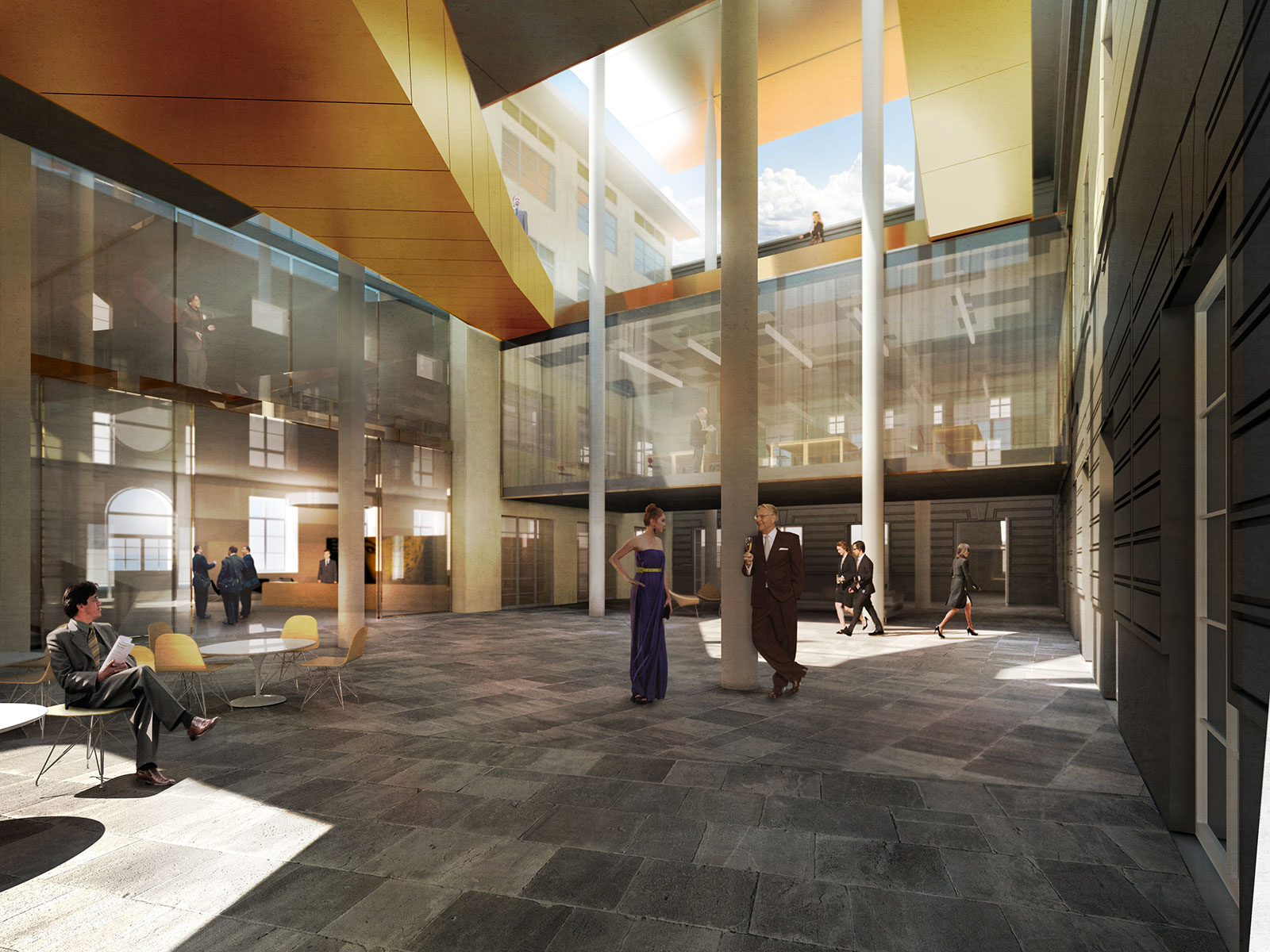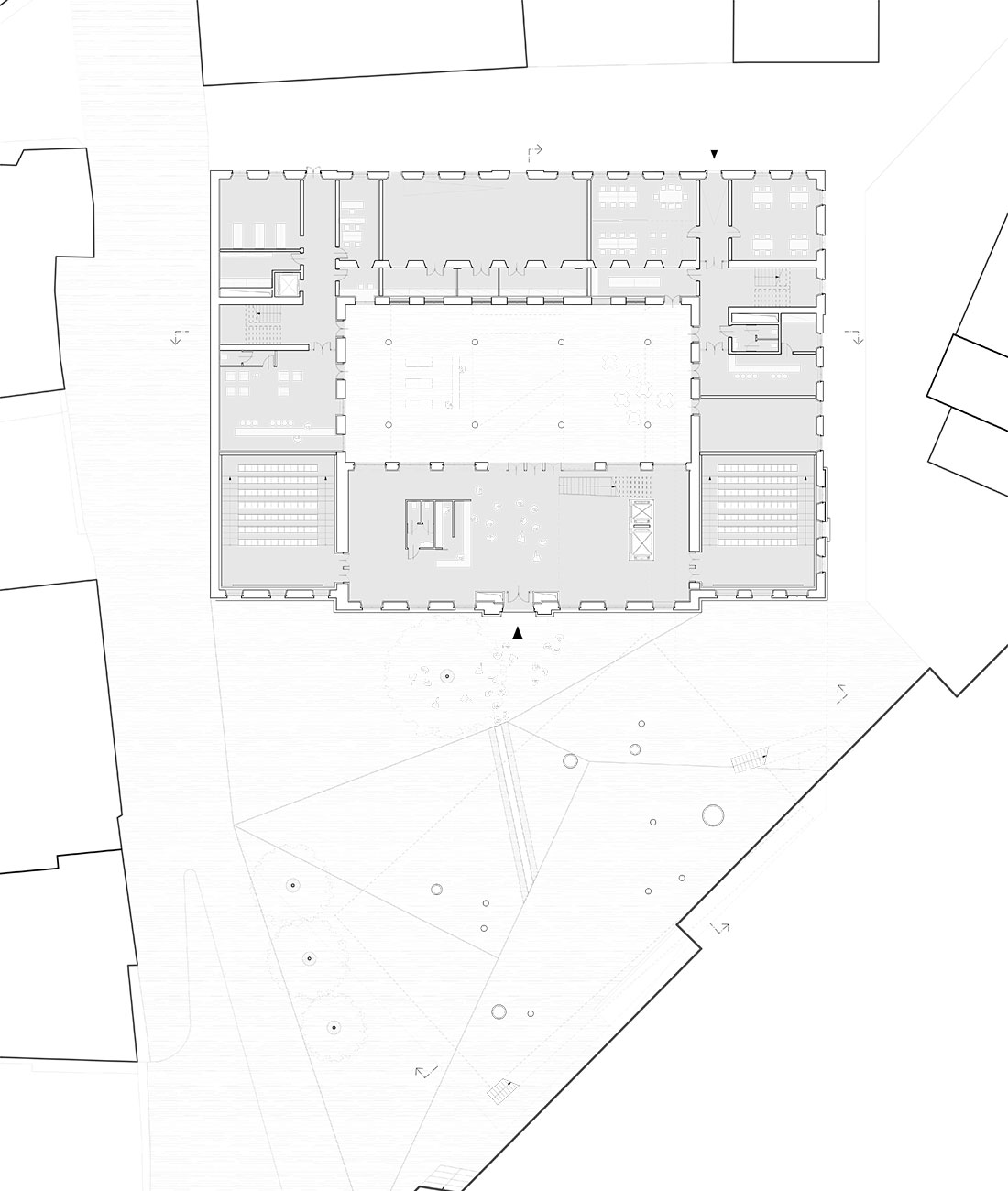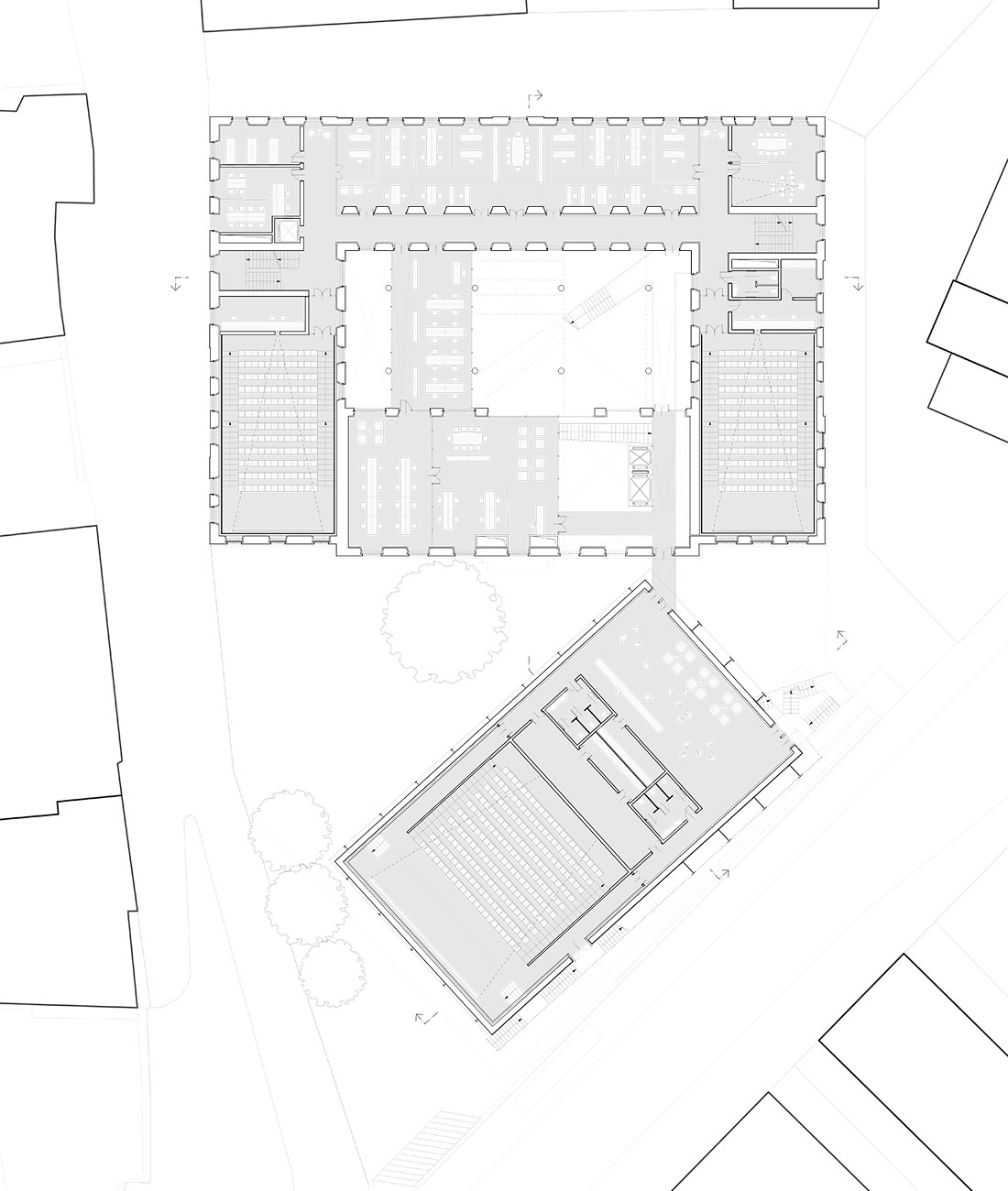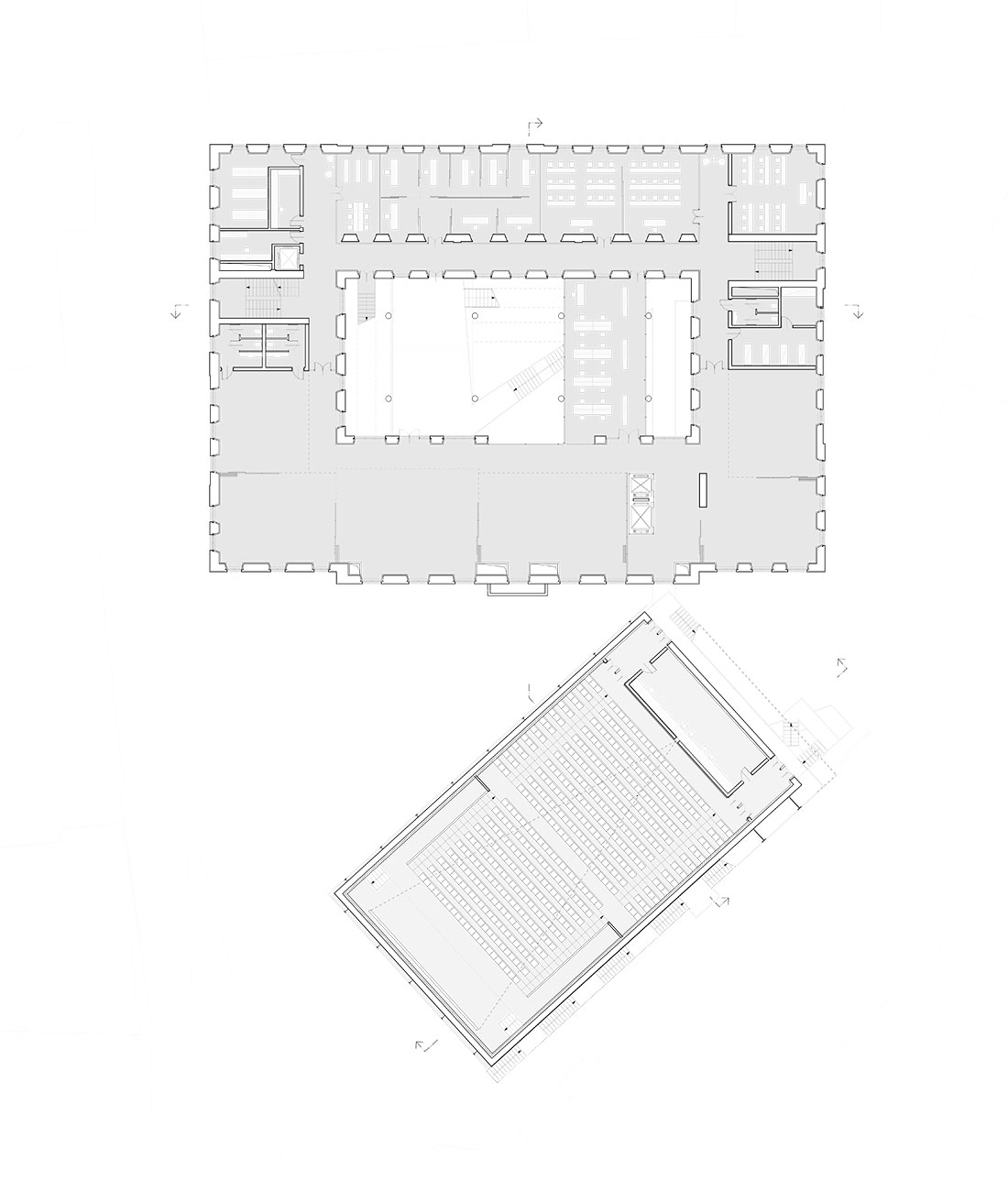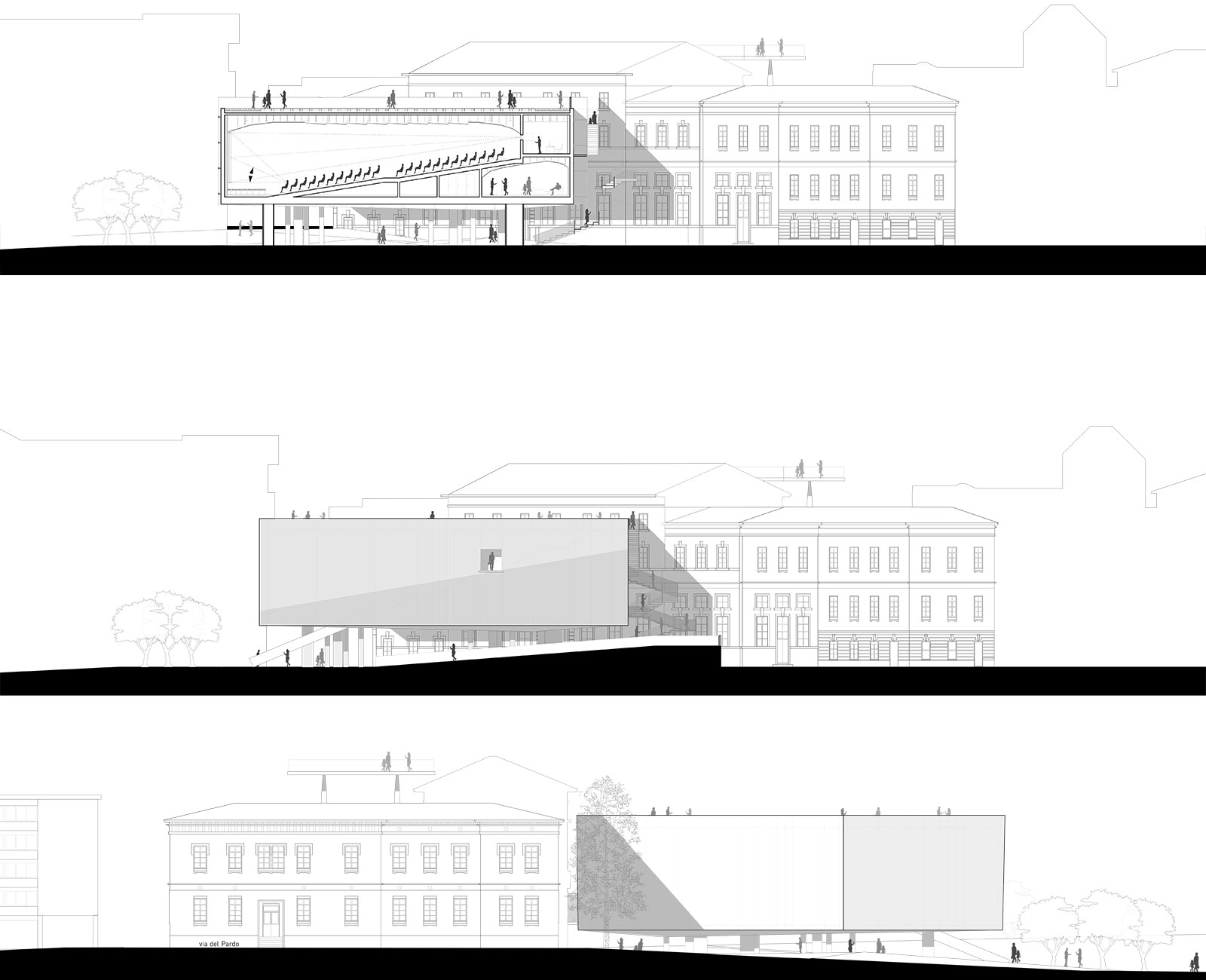 Locarno's Cinema Palace
Locarno, Switzerland
2012

program: project for the building of Locarno's Cinema Palace on the site of the former city's school
total area: 3 730 m2
functional area: 7 355 m2
client: City of Locarno
project: Alfonso Femia * with
structural engineering: Anastasi Ingegneria
services engineering: Deerns
geology and geotechnics: City of Locarno
"The choice to keep Bernasconi's Palace is not a 'choice of prudence and conservation' but a desire for 'belonging and representativeness'. We believe that the choice to be pursued is that of the strengthening, translation and poetic force of the existing symbolic and physical body." AF
The design of the new Cinema Palace can be described as a series of four "actions":
– the restoration of pre-existing building, where are located the foyer and all spaces used for offices, meeting rooms, library, classrooms, warehouses, etc.
– the completion of the existing court that increase its value by a reconversion in a large vertical hall towards which, all the spaces of the building will face; Passing volumes and a stair provides strong "three-dimensional identity" to this space;
– the new roof of the Court: a vertical steel structure resting on the ground floor, which carries a base that protects from bad weather (the Court isn't air conditioned space). The Cover roof, not touching the existing flaps, allows the entry of light and creates a "vip" terrace that can be used during the main events in the new Palace;
– creation of a new volume on Remo Rossi Square: a 350-seats Hall which is directly connected to the foyer in the historical building, able to create a covered space available for the city events.