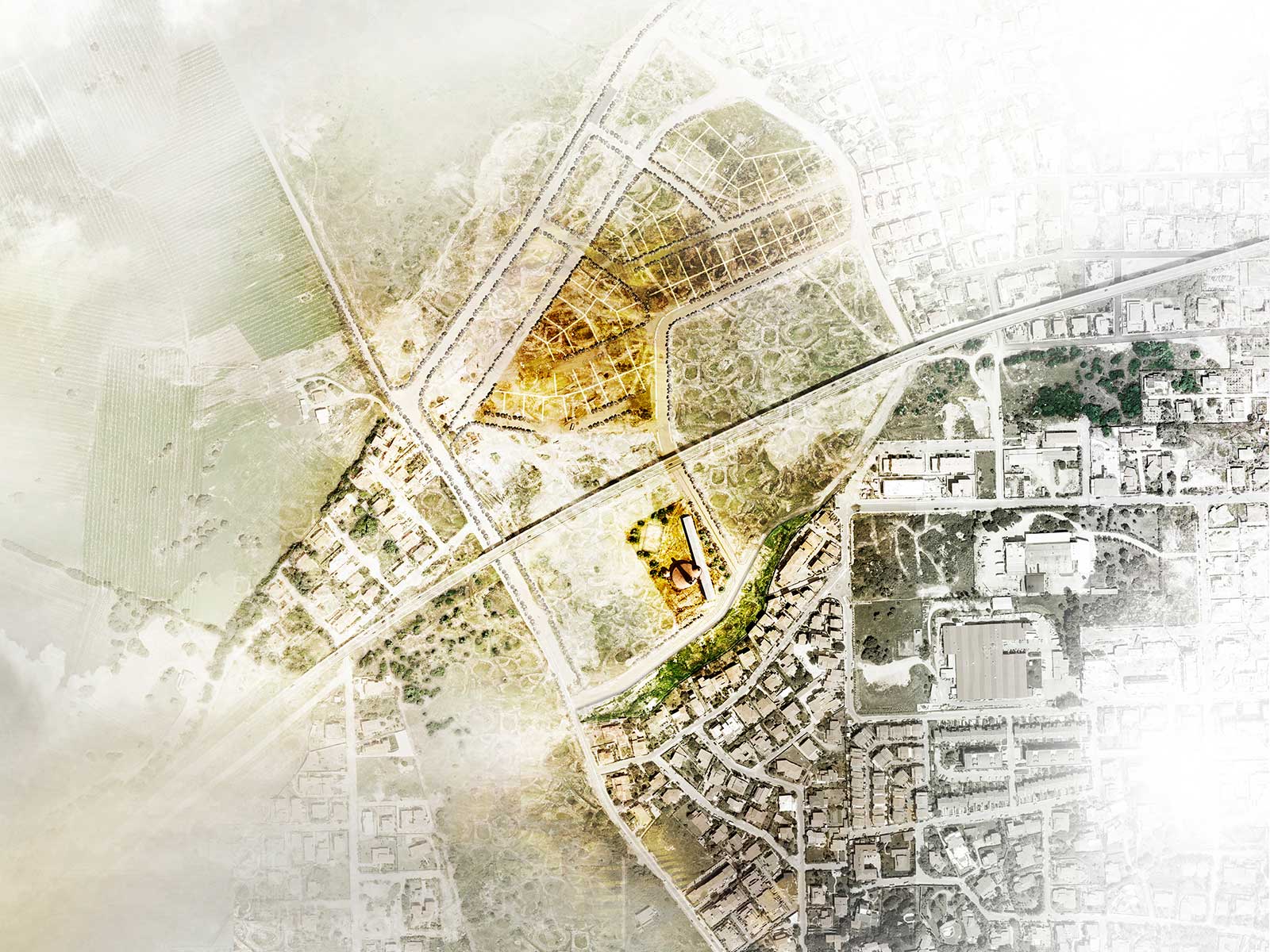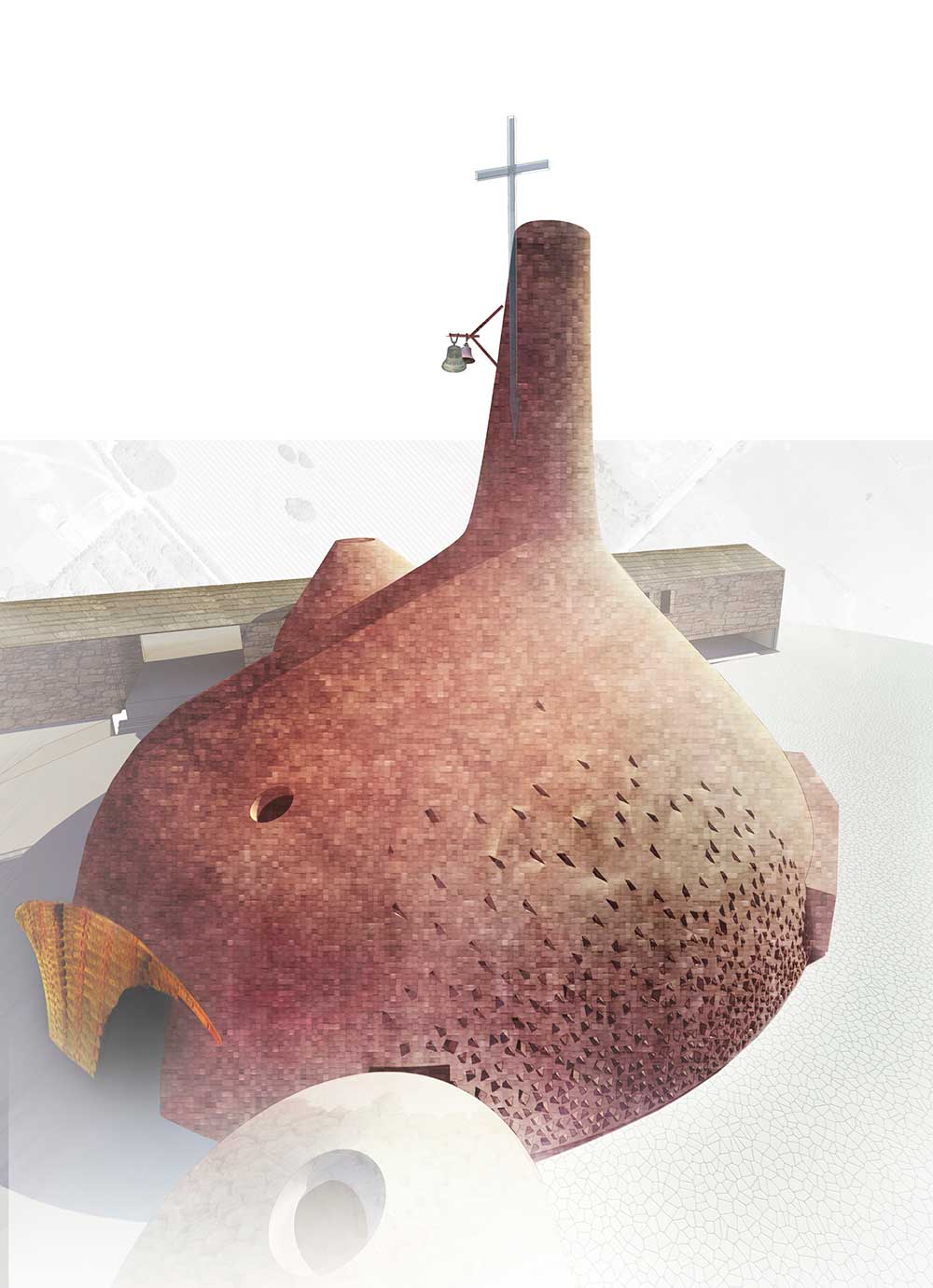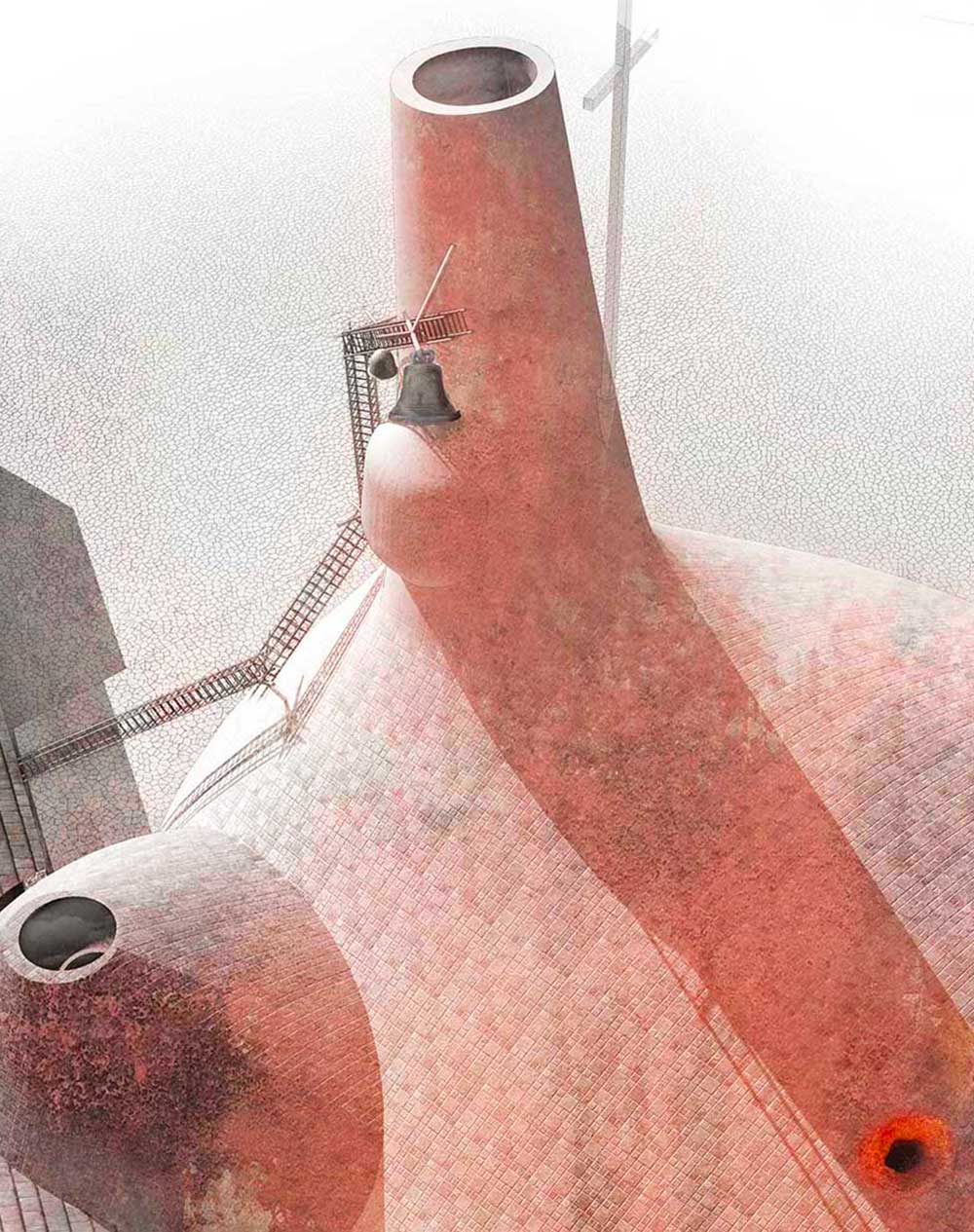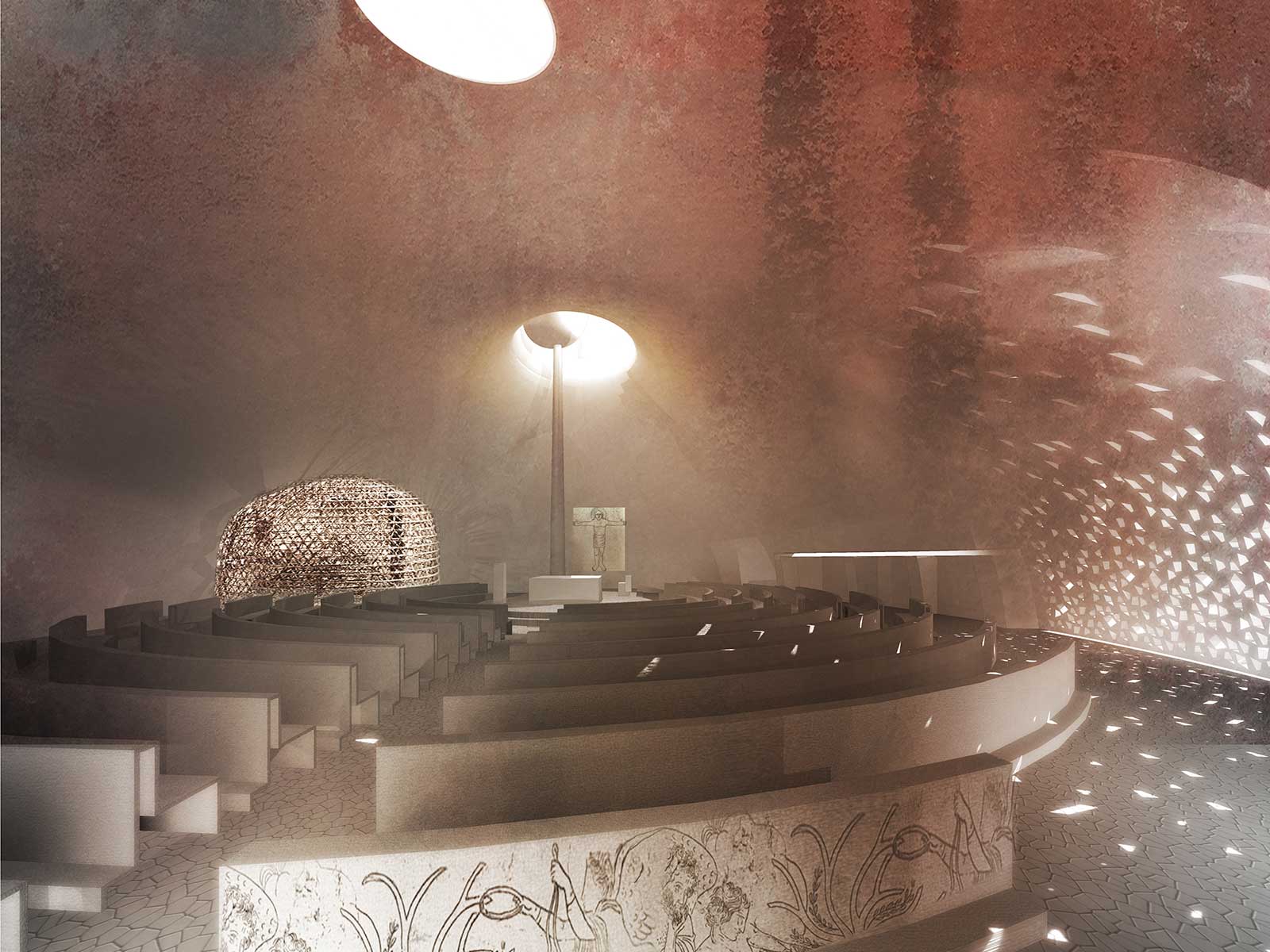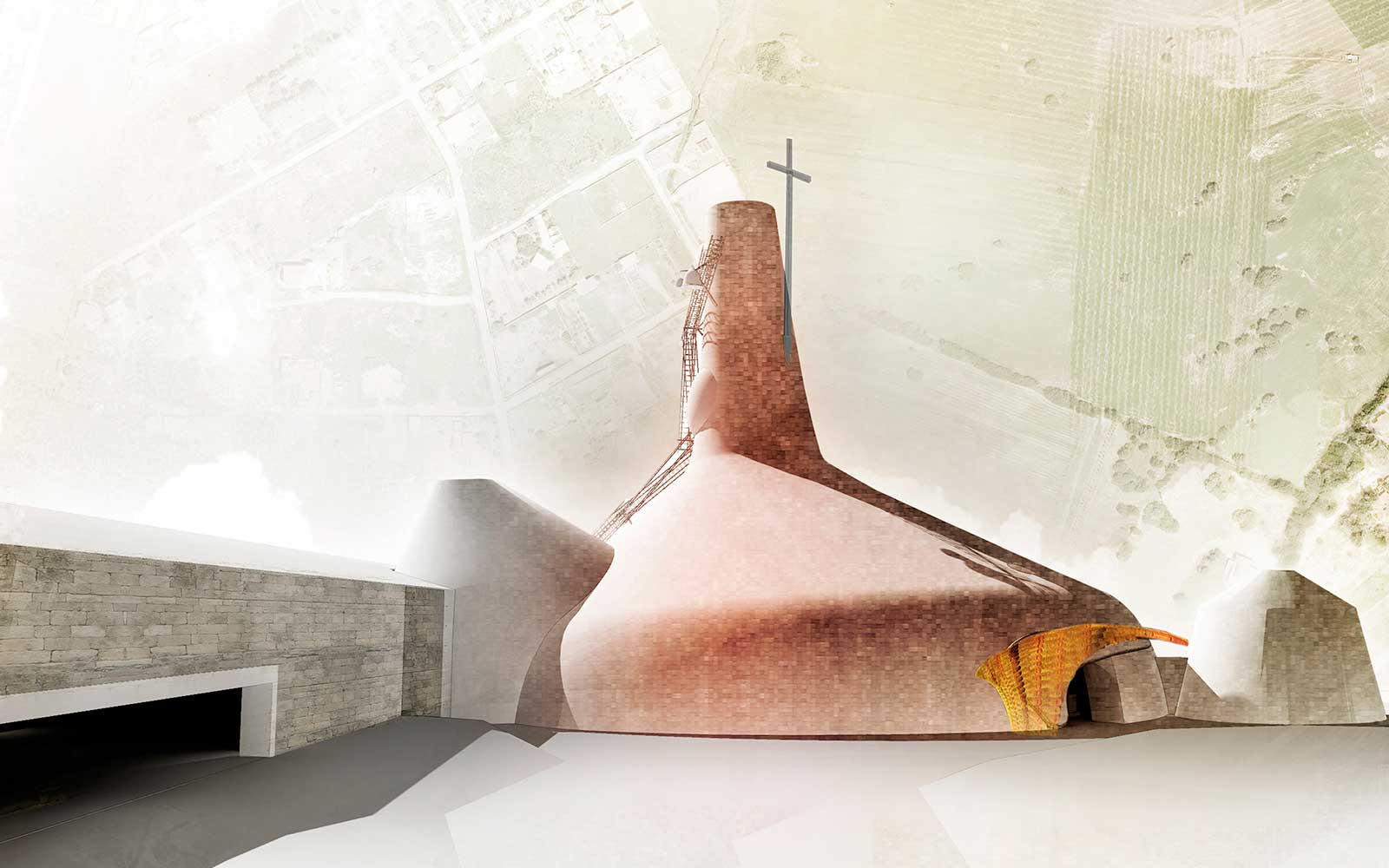 New parish church of S. Ignazio da Laconi
Olbia, Italy
2012
2.016 sqm
client: CEI, diocesi tempio Ampurias
architects: * with Claudio Parmiggiani, Danilo Trogu
In the plan the two souls of the project live, the secular one and the one dedicated to religion. The circle, the centre of the composition, represents the church: next to this a linear system protects and supports the cone, developing the rest of the programme within it: the rooms, the parish hall, the spaces devoted to the pastoral ministry and the parish house. The cone and its soft shape, symbolically recall the mantle of the Virgin Mary which embraces and protects the faithful in prayer.