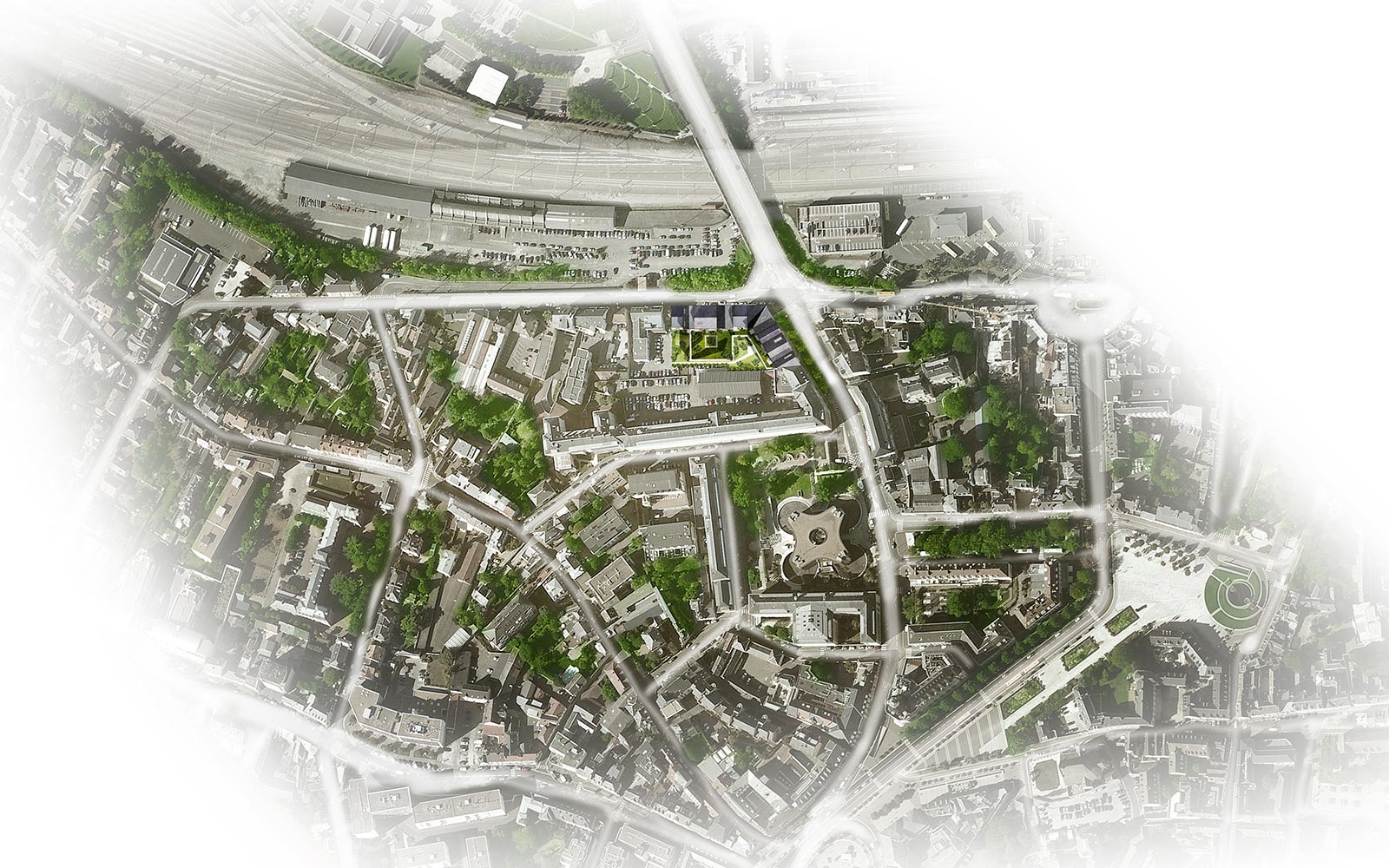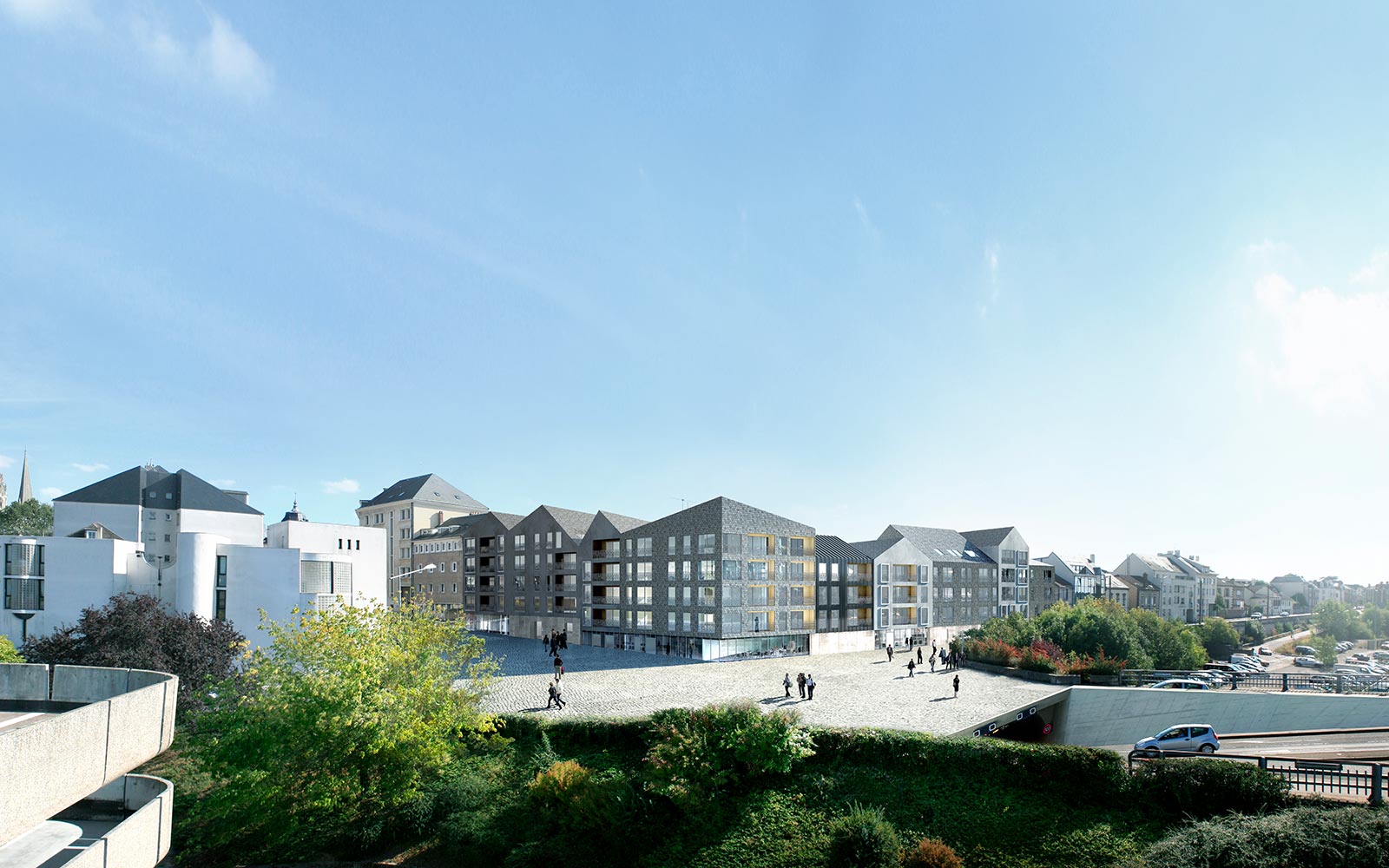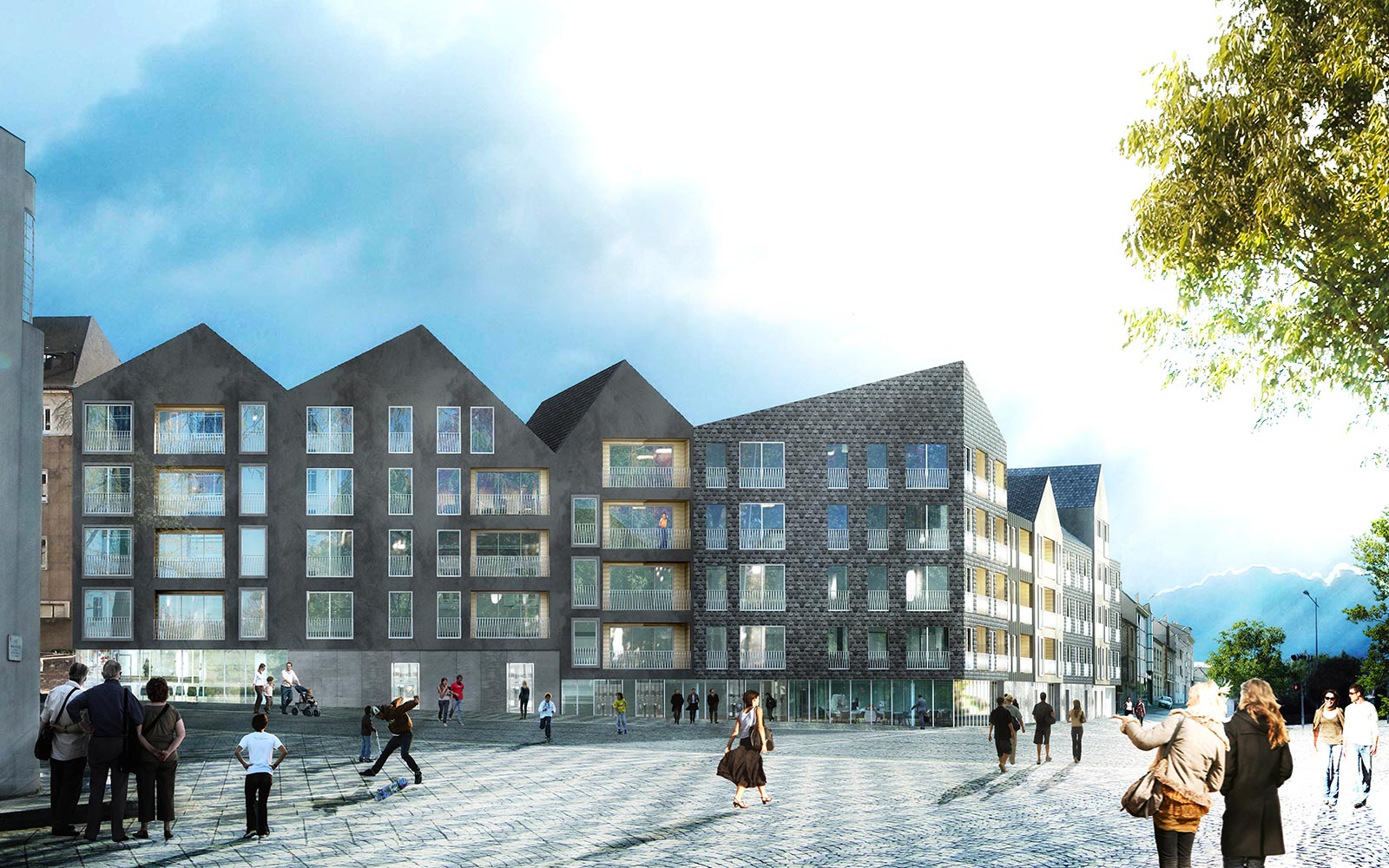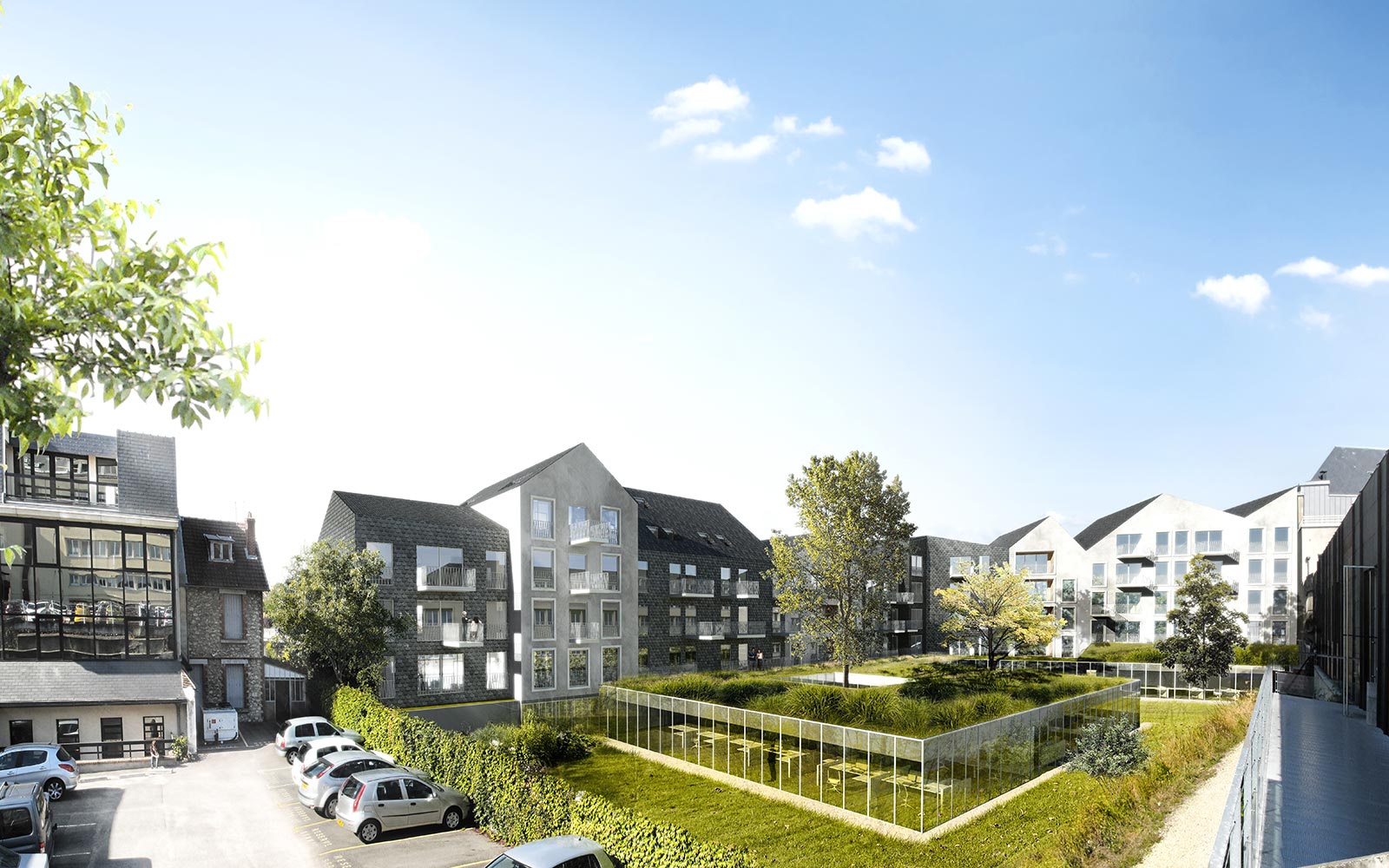 Ilot Casanova project
Chartres, France
2012

program: Project for the realisation of 70 apartments in Chartres
floor area: 6 192 m2
client: Chartres développement Immobiliers
project: Alfonso Femia * with
structural engineering: Artelia
images: ©Atelier(s) Alfonso Femia & Julien Cottier
"We worked with the existing landscape, by playing with the geometries and the slopes of variable roofs." AF
The first volumetric test shows a regular cross of housing in a "L" shape. For us, this raw architectural answer does not seem fitting the context because it creates a too strong break between the close environment.
In a second time, we integrated a first variation required by the site. Casanova street presents a slope that needs to be considered so the access to the housing halls will be at different altimetries. The massive "L" cross is thus separated in two distinct elements.
In a third time, we slowly sickened the rhythm of the main two streets facades in order to give a continuity even if there is a scale leap in the plots size. The project has been fragmented in a multitude of buildings. This intervention offers the opportunity to easily answer to the technical requirements but also to reinforce the occasion to create qualitative spaces.
Finally, we worked with the existing landscape, by playing with the geometries and the slopes of variable roofs.
A catalogue of the possible geometries has been developed in order to be in possession of all the creation tools accepted by the local rules.