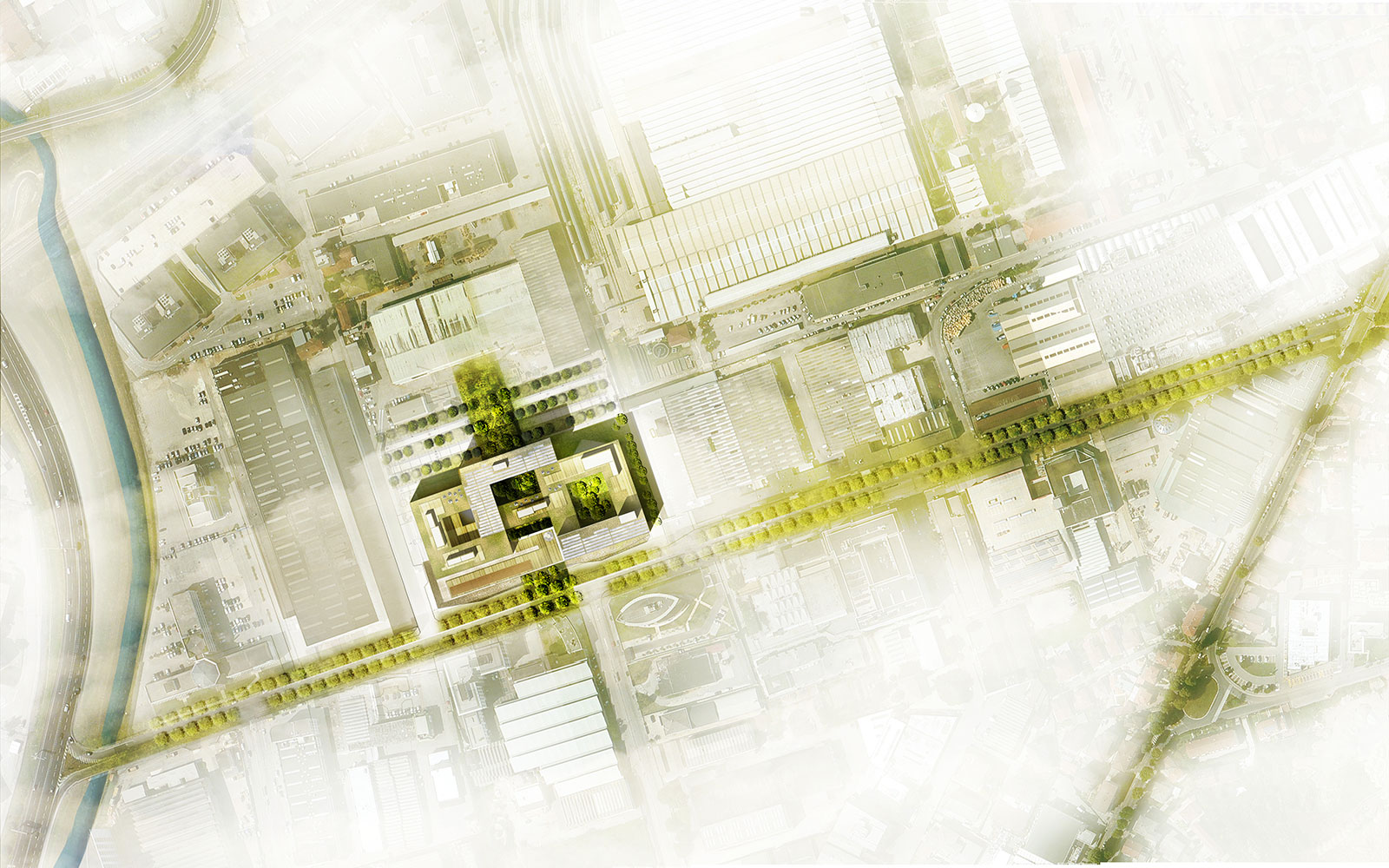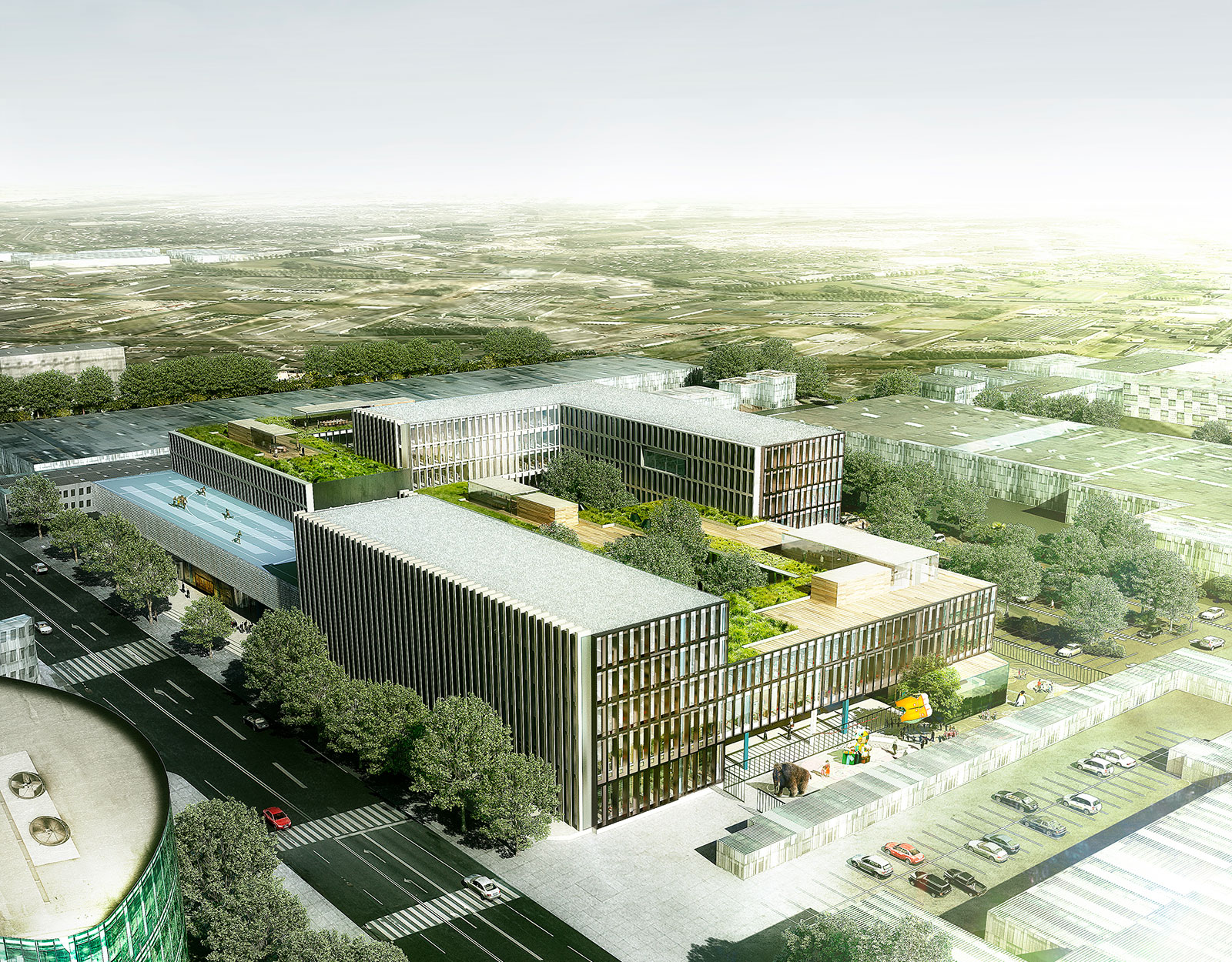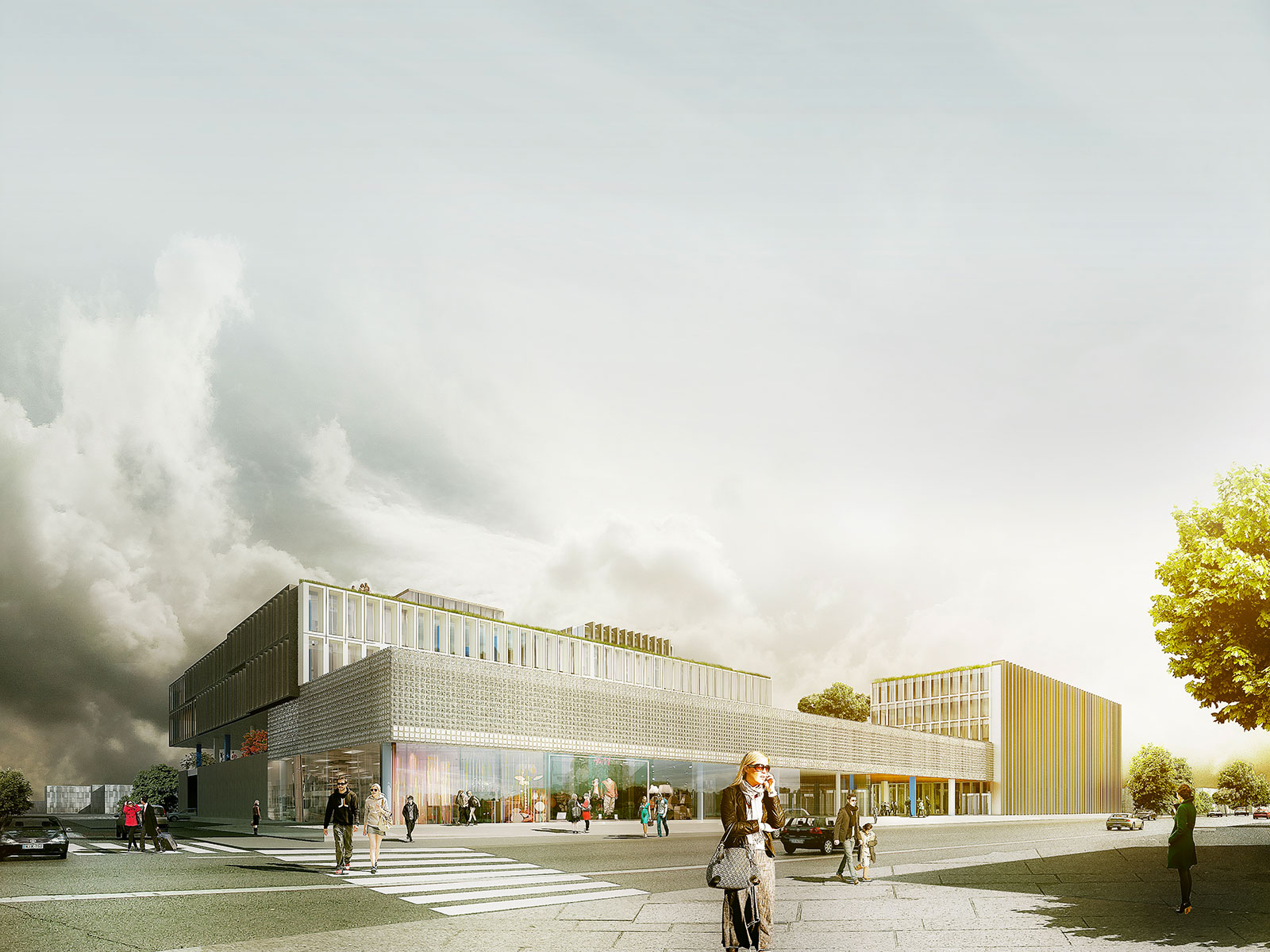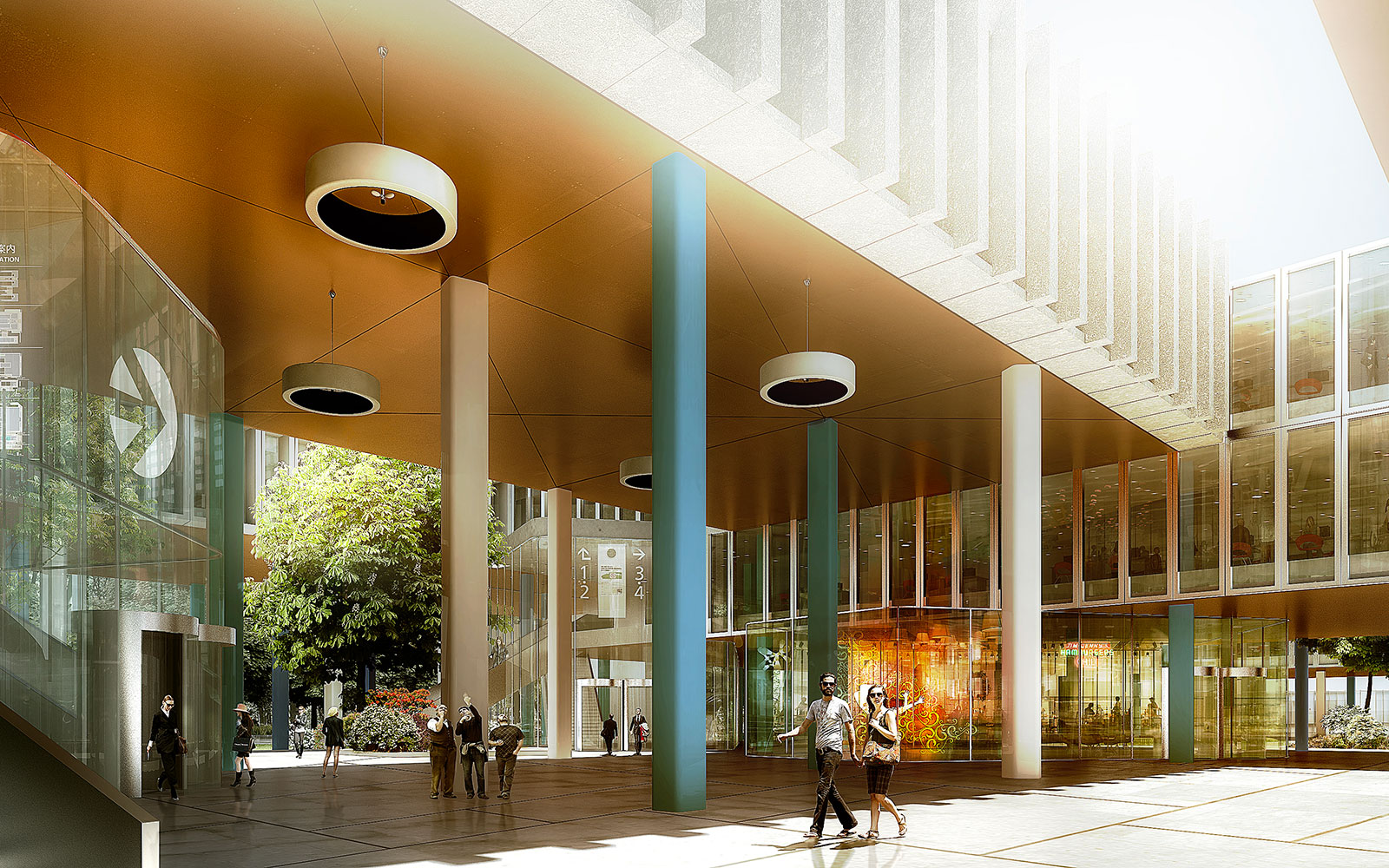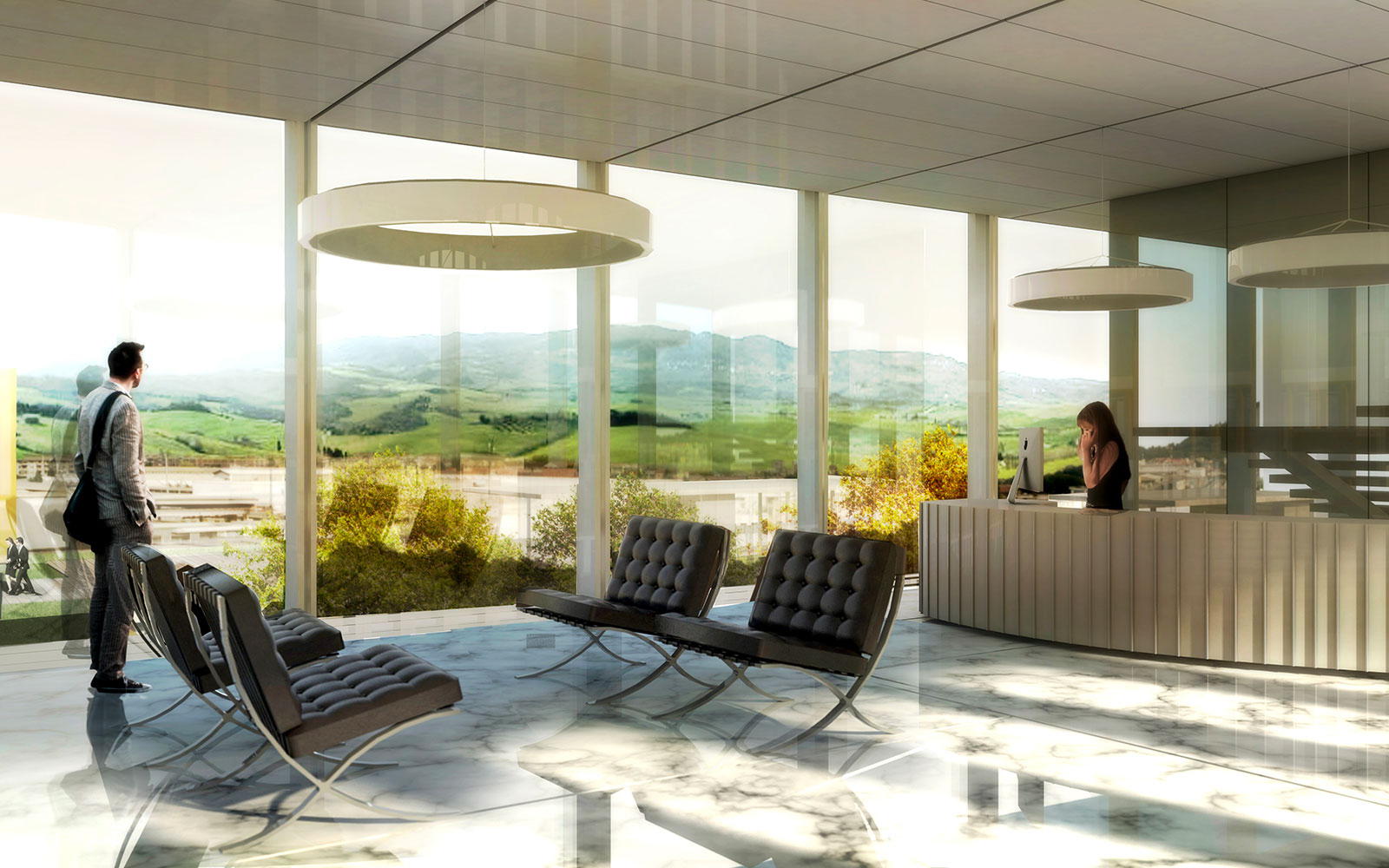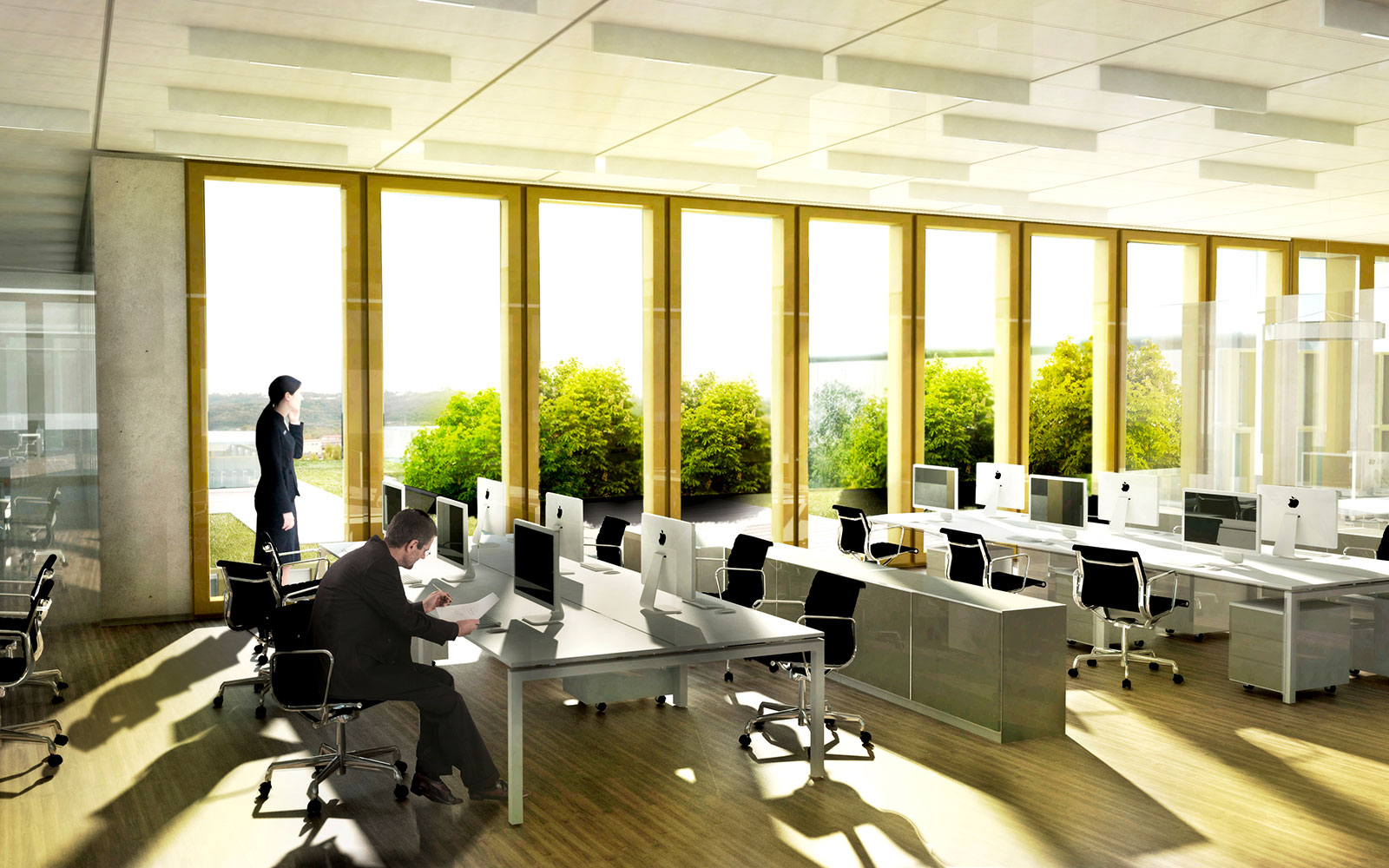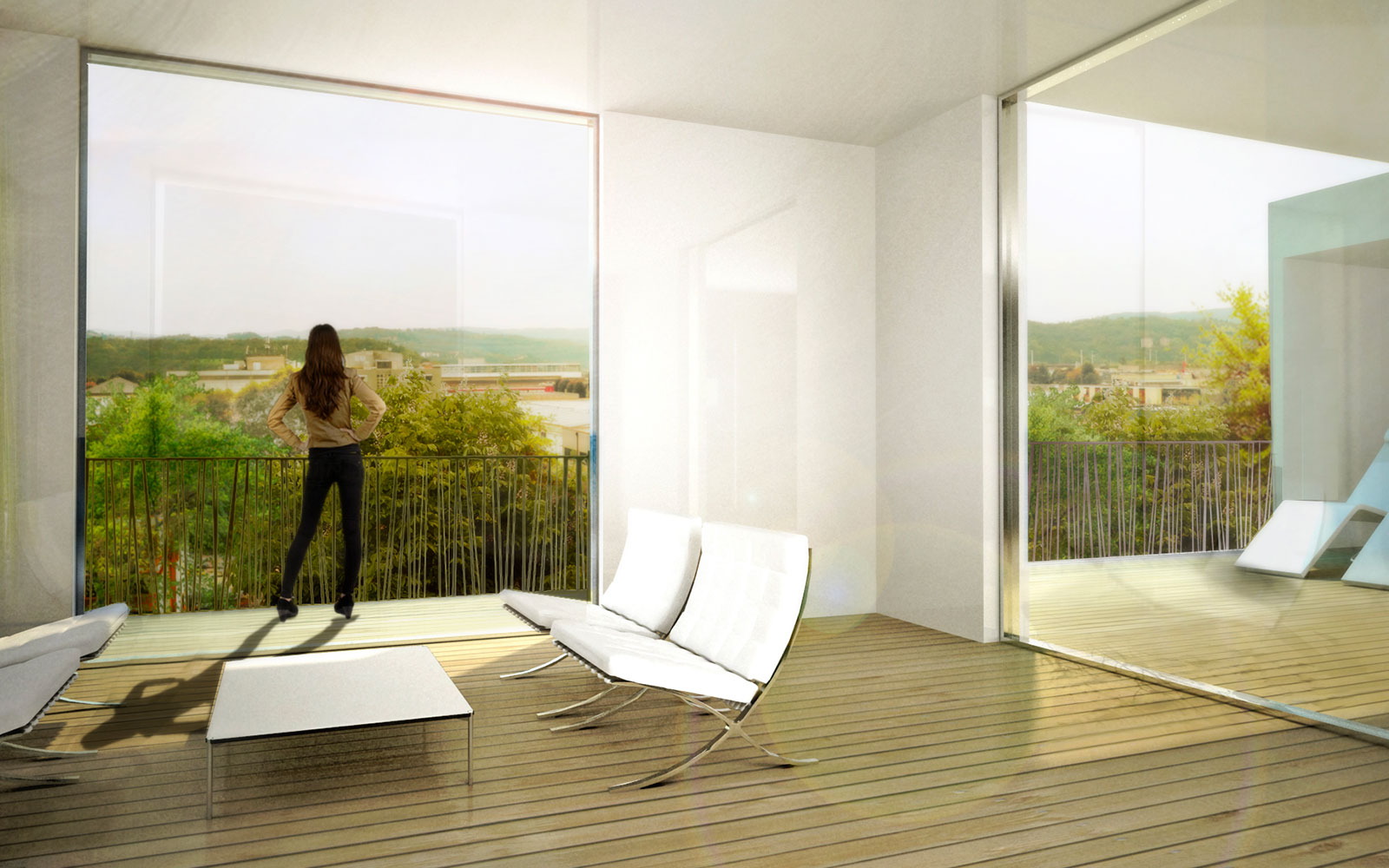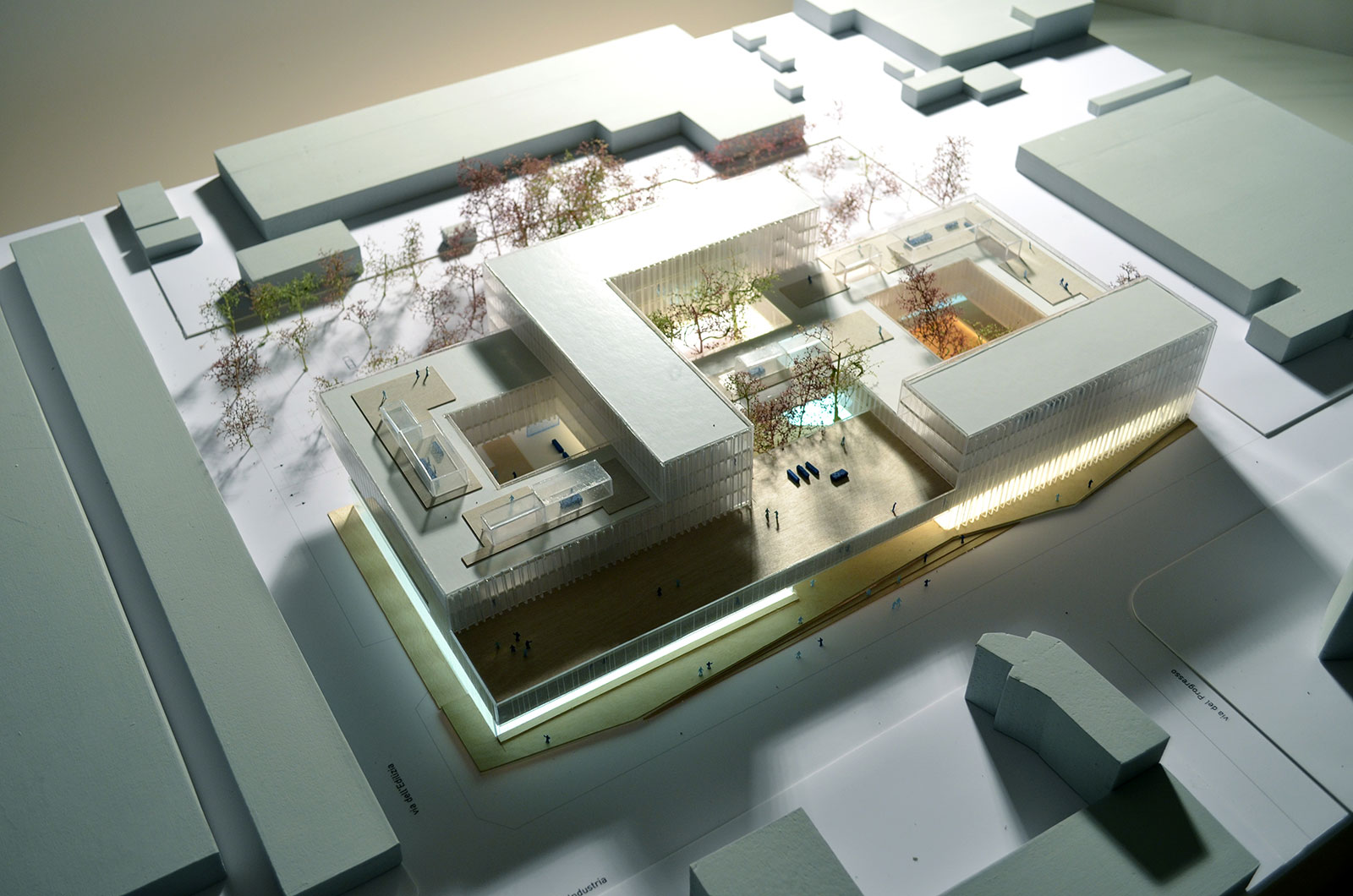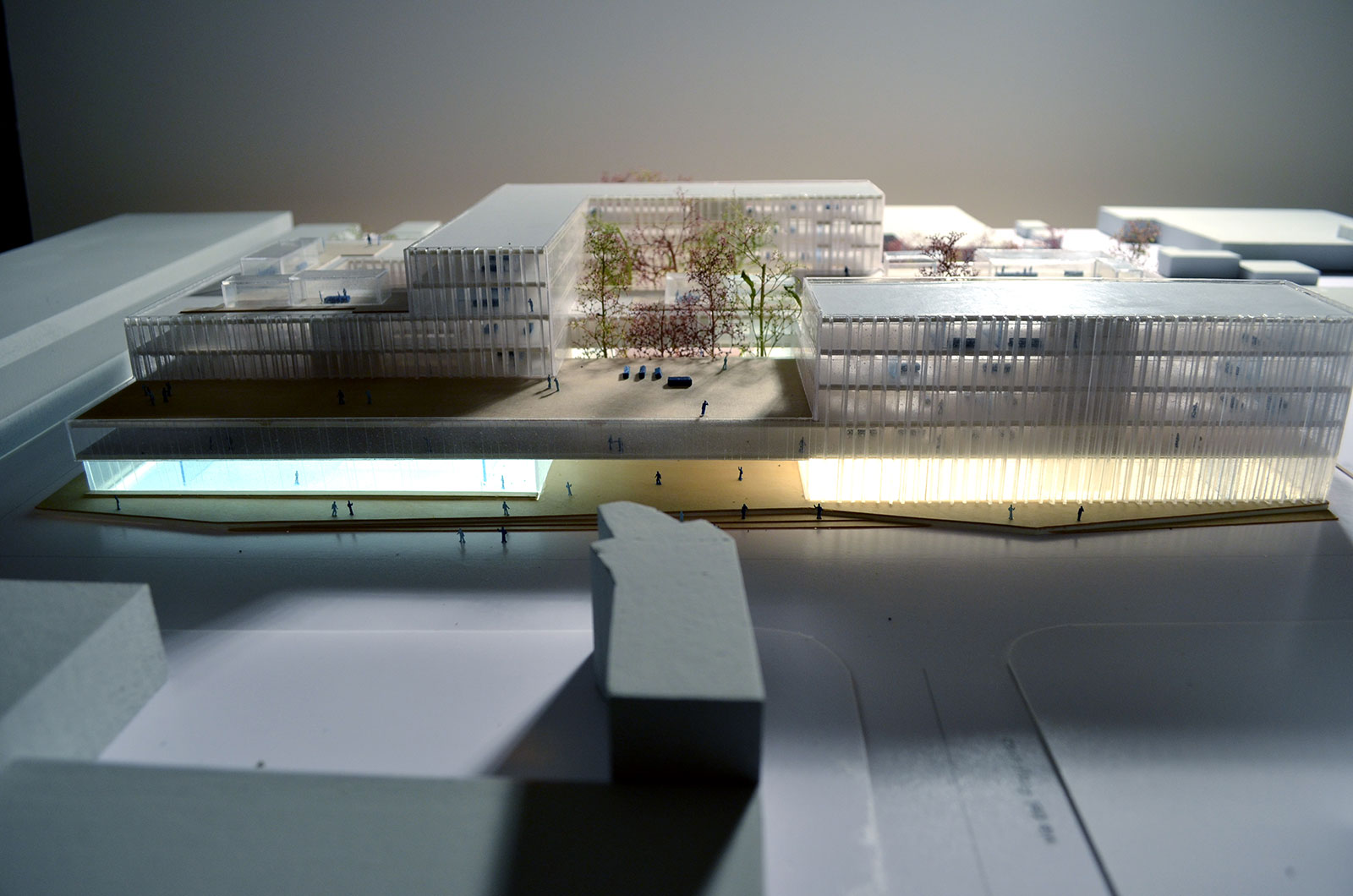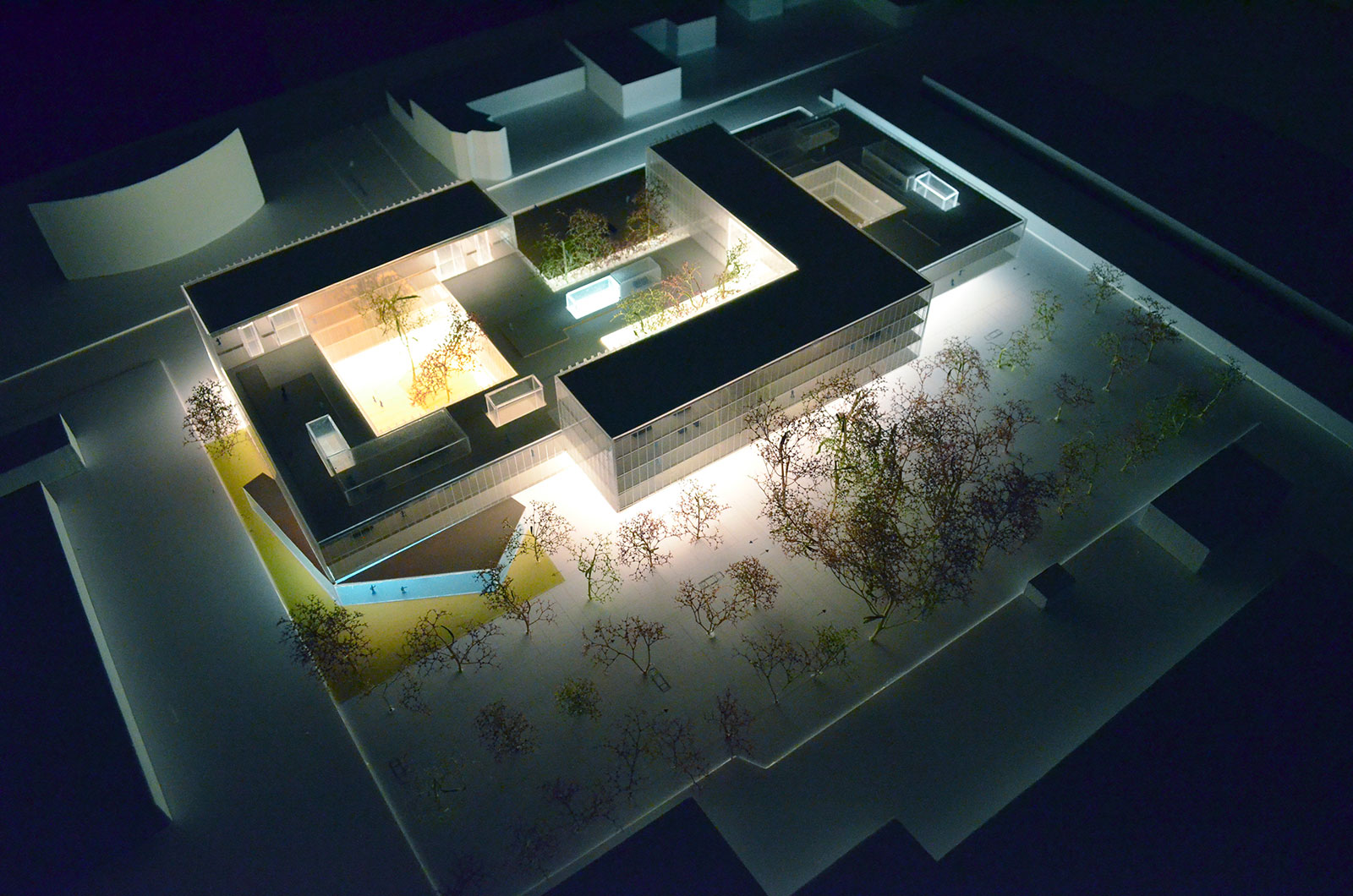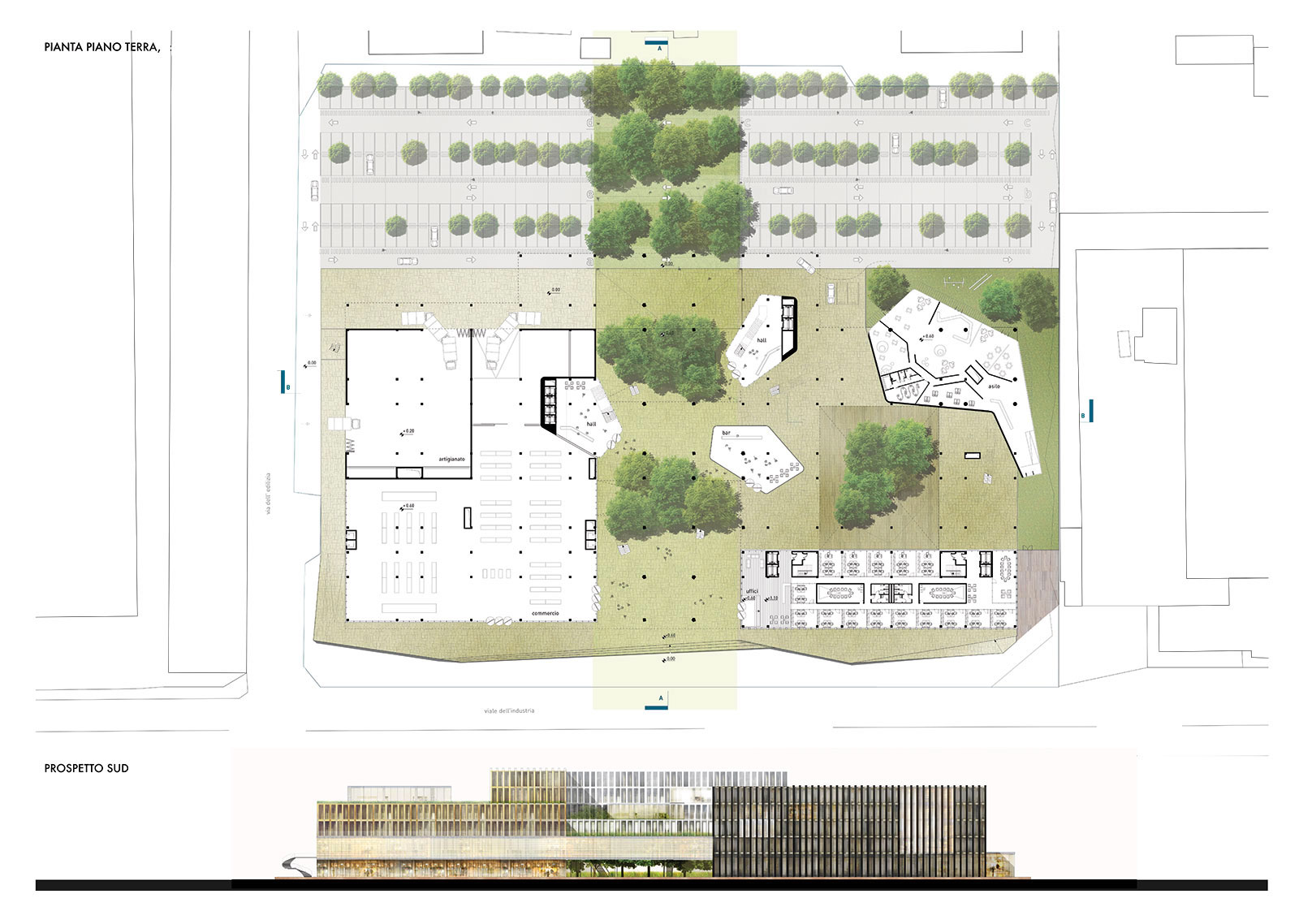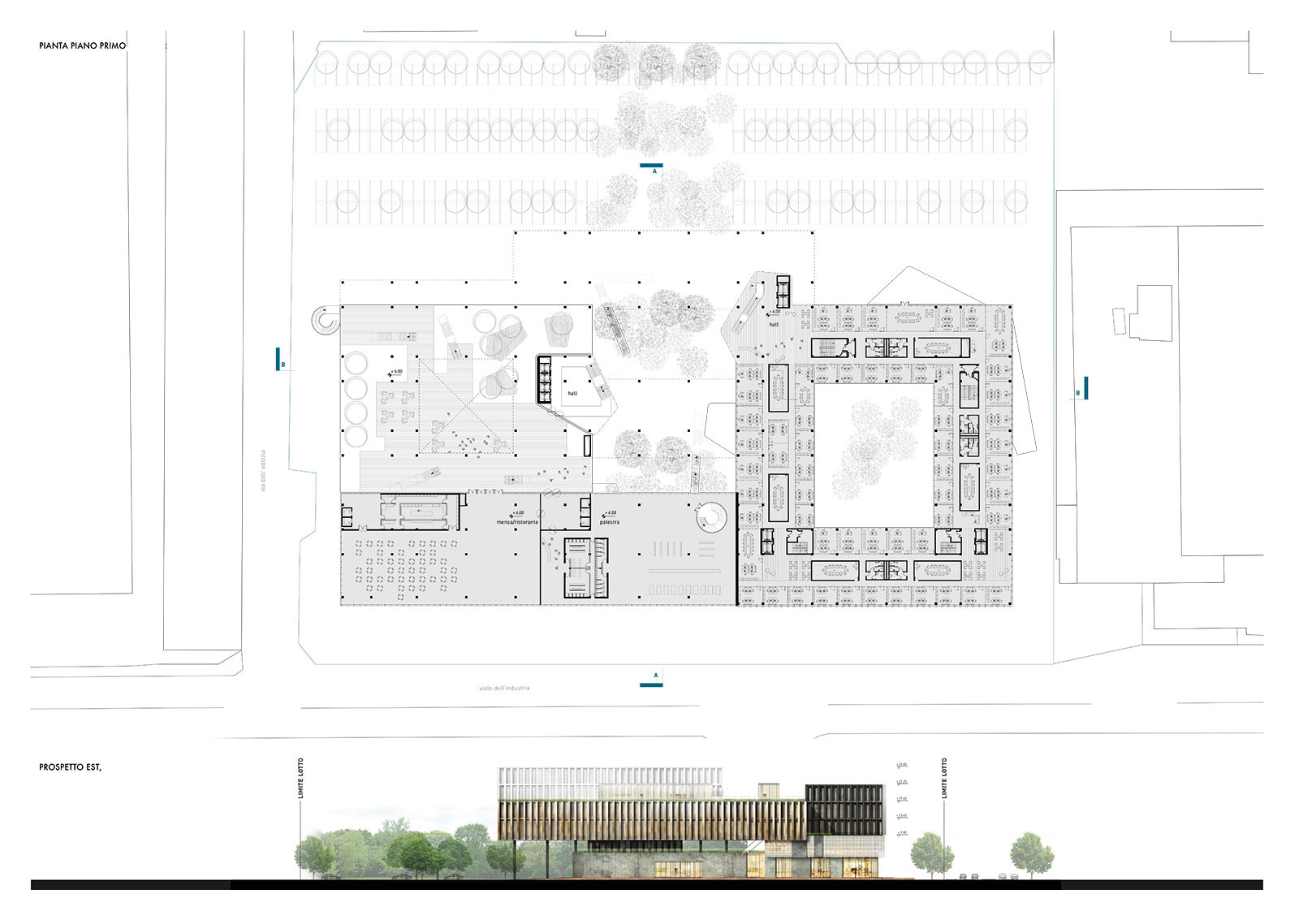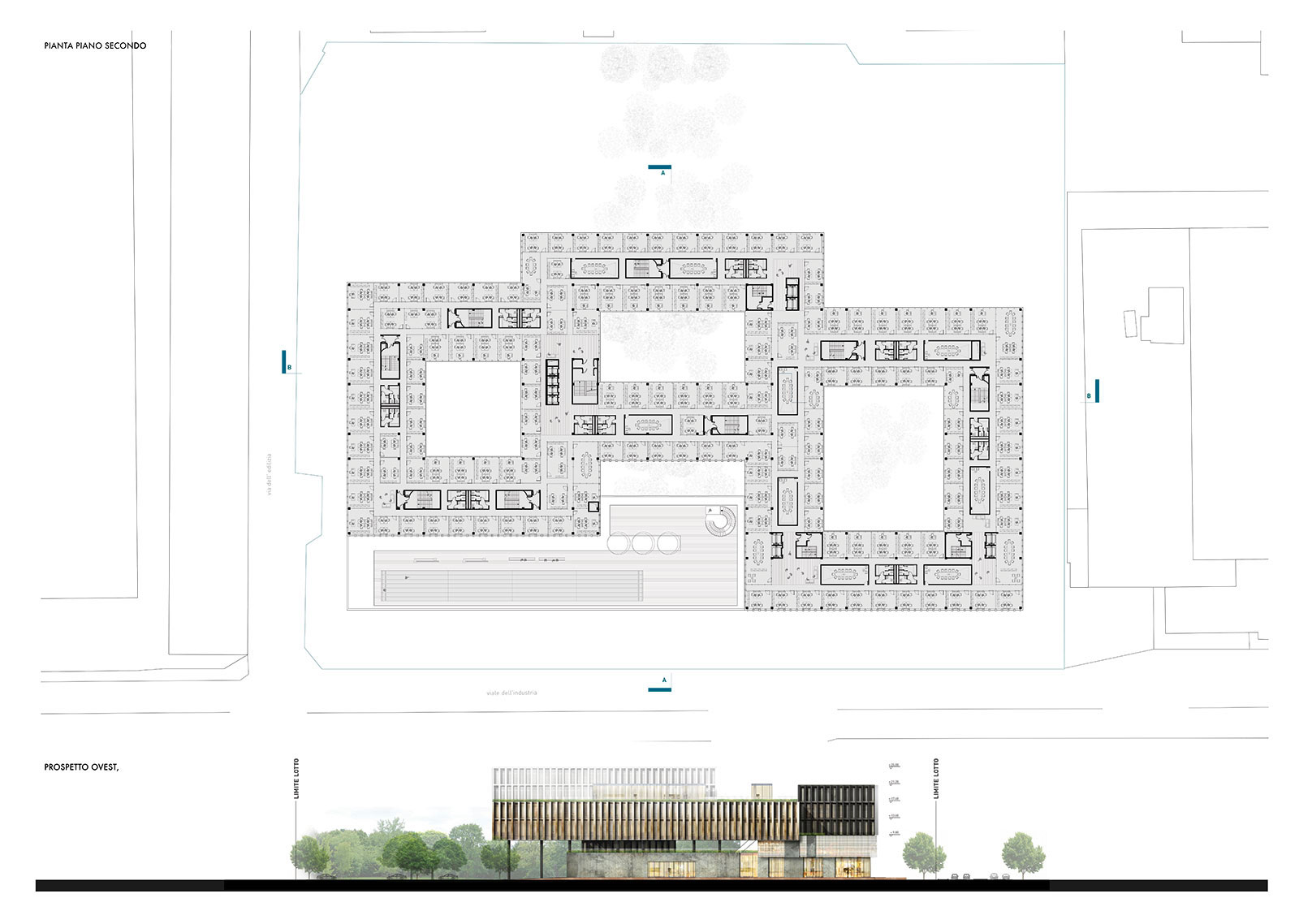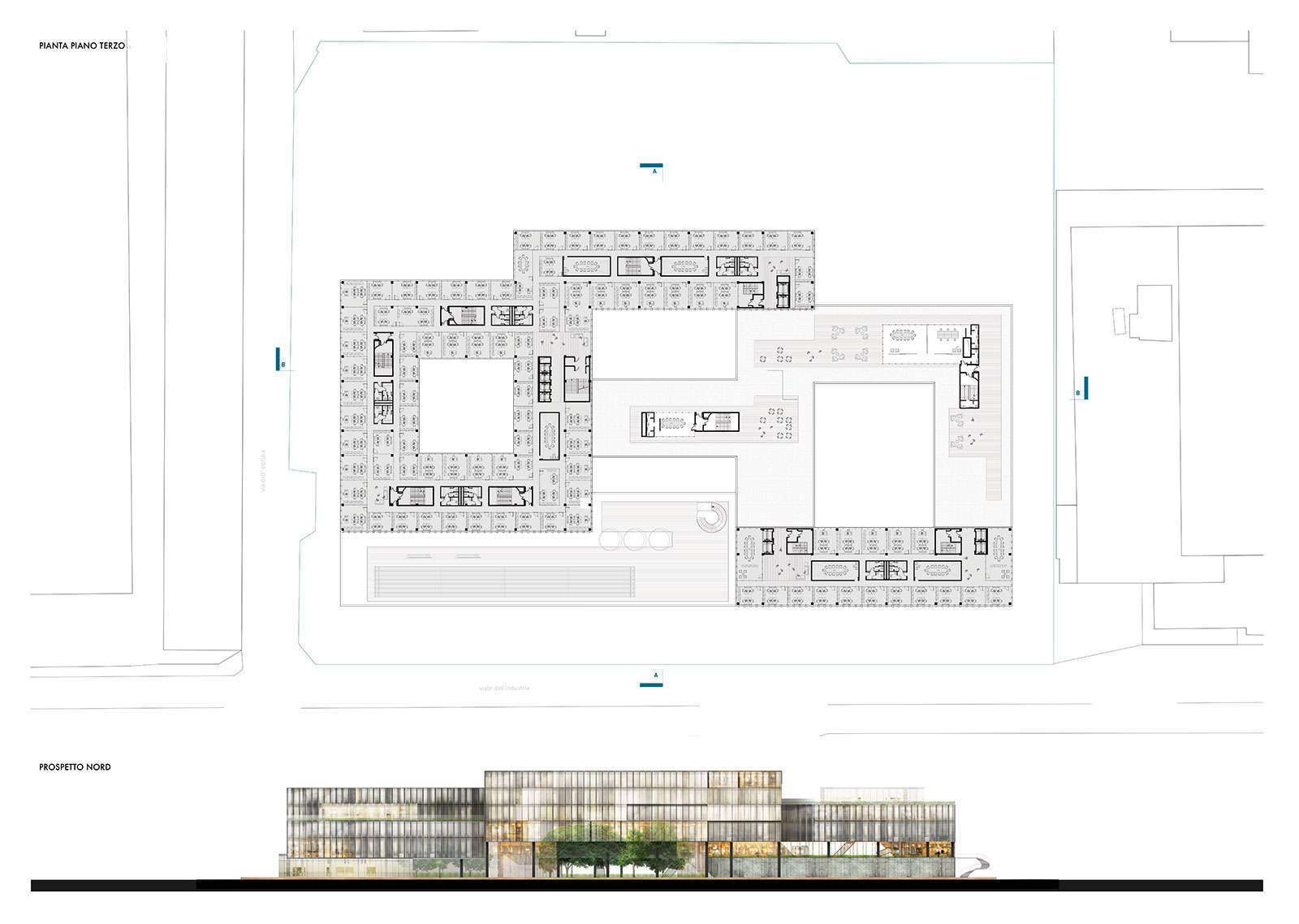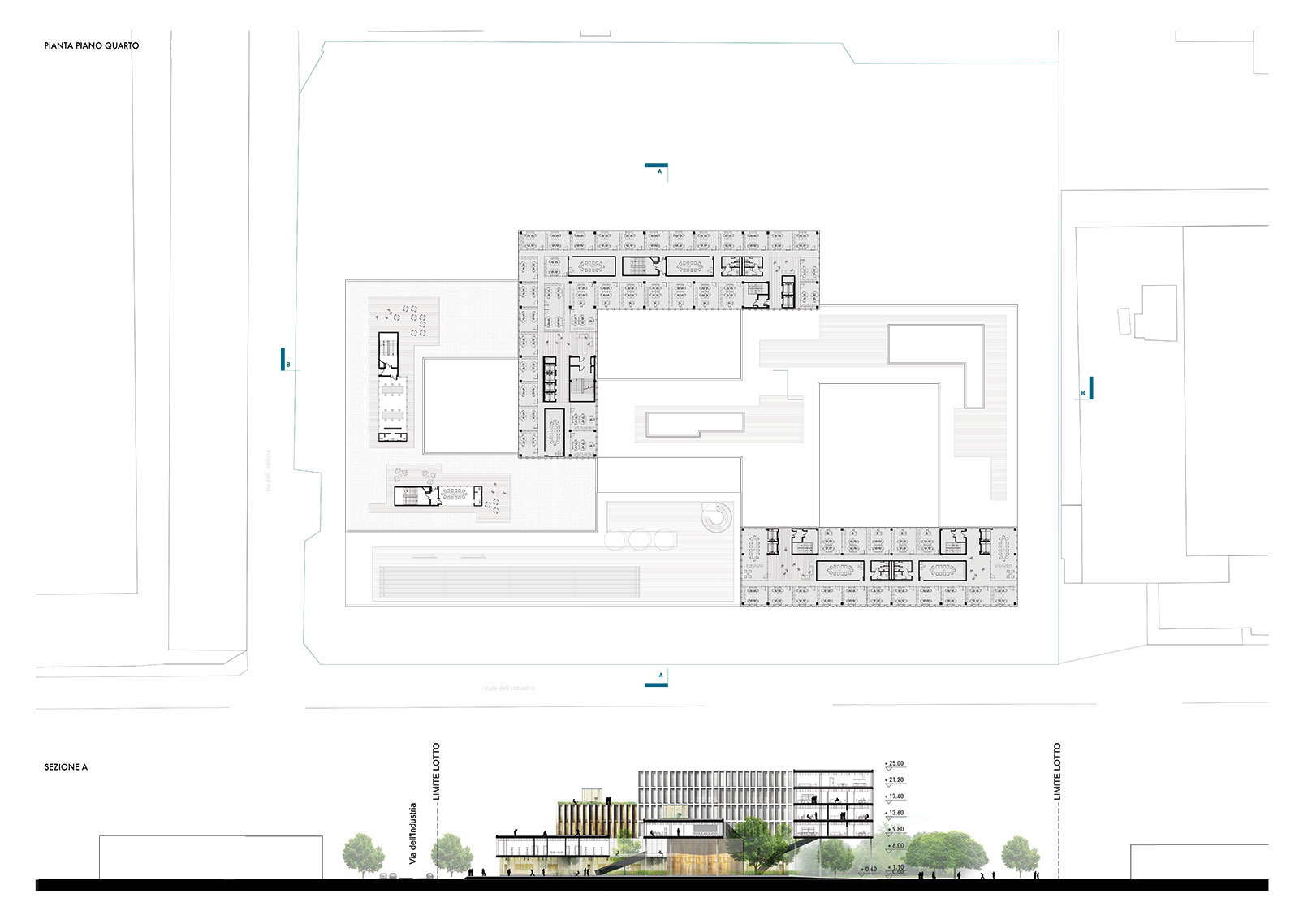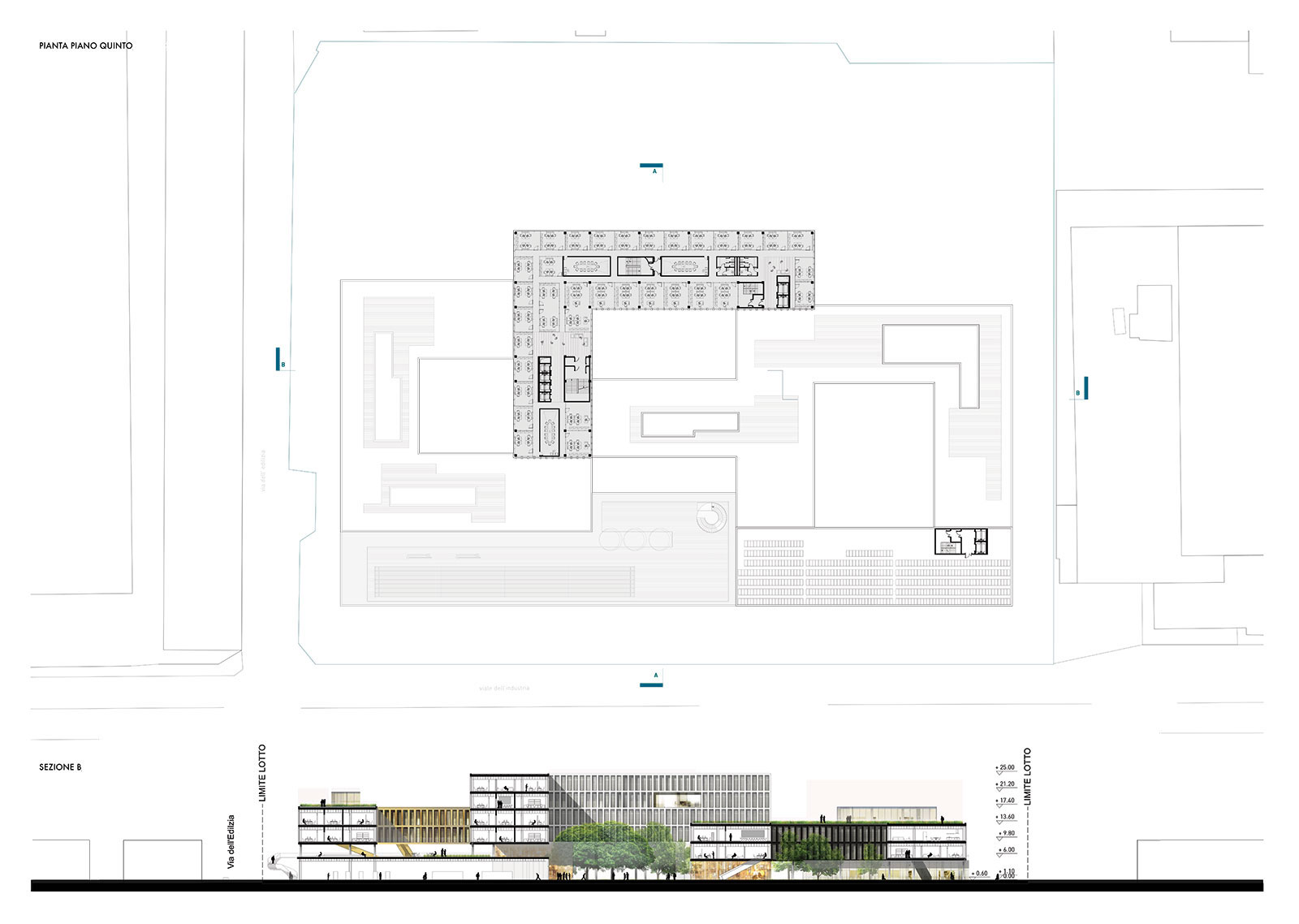 New offices in Maltauro area
Vicenza, Italy
2012

program: Masterplan for the requalification of the Maltauro area in Vicenza with space for retail, offices, residences
> total area: 24 481 m2
> floor area: 29 371 m2
client: Maltauro Immobiliare
project: Alfonso Femia * with
structural engineering: FOR Engineering Architecture
services engineering: Deerns
evaluation: Maltauro Immobiliare
images: ©Atelier(s) Alfonso Femia & Frederic Peronne
"The project has the will to represent a change on all parts of the city which actually is characterised with broken industrial settlements. As an 'insert', il will give the start to a new urban transformation with a functional mix on all the area." AF
The new project of Maltauro zone is placed into an industrial context in the south-west area of Vicenza city. The new PI (intervention plan) is the occasion for a interesting rescue of an area on Viale delle Industrie by a functional mix which will start an urban transformation of this part of the city.
There will be new places for offices, handcraft, shops, residences and for hotels for a total area of 29.000 sqm.
Viale dell'Industria, in the new city vision, will become a green boulevard able to link quickly the actual industrial area to the center of the city.
The project is based on simple principles which are able to receive the future requests of the client.
From an urban point of view, a compact and unique front, with all commercial and handcraft area, wants to contrast the fragmentary nature of the existing objects which are along Via dell'Industria, giving back a strong and unique image to the whole project.
The compact front brings to a diagonal axis (north-south) public: a big cover square will become the new urban hall of all complexes of courts.
Three courts, which will contain all parts of offices and housing, will have different highs and dimensions giving the possibility to obtain spaces and perspectives always different.
On the ground floor the buildings create a new public space for the city, characterized by a park, services and relax spaces for the future users of new offices and residences. Here is located the new kindergarten with its private garden.
All the parking area is located on the north area, parallel to Via dell'Industria and with a direct access from Via dell'Edilizia.
The project has the will to represent a change on all parts of the city which actually is characterised with broken industrial settlements. As an "insert", il will give the start to a new urban transformation with a functional mix on all the area.