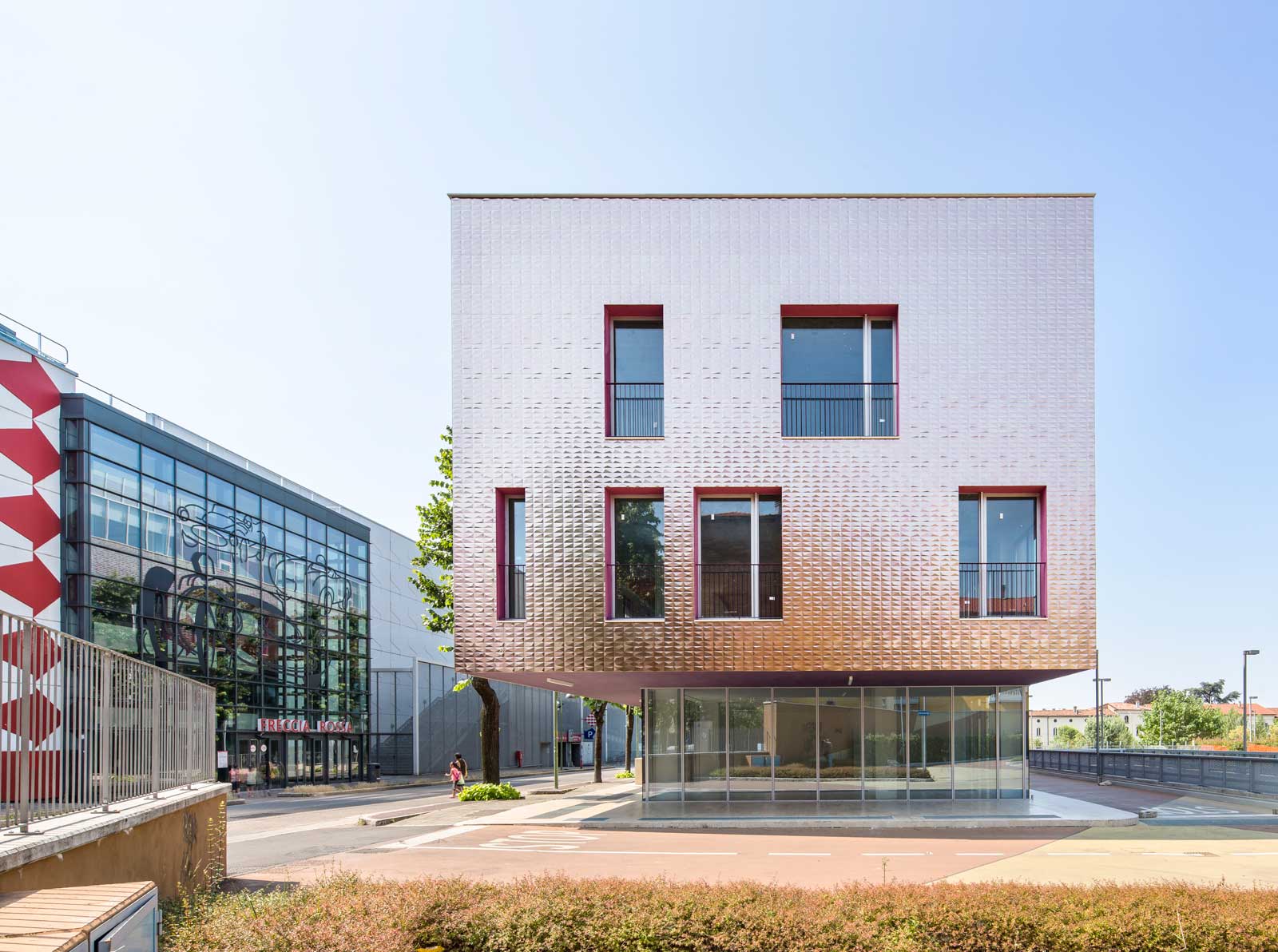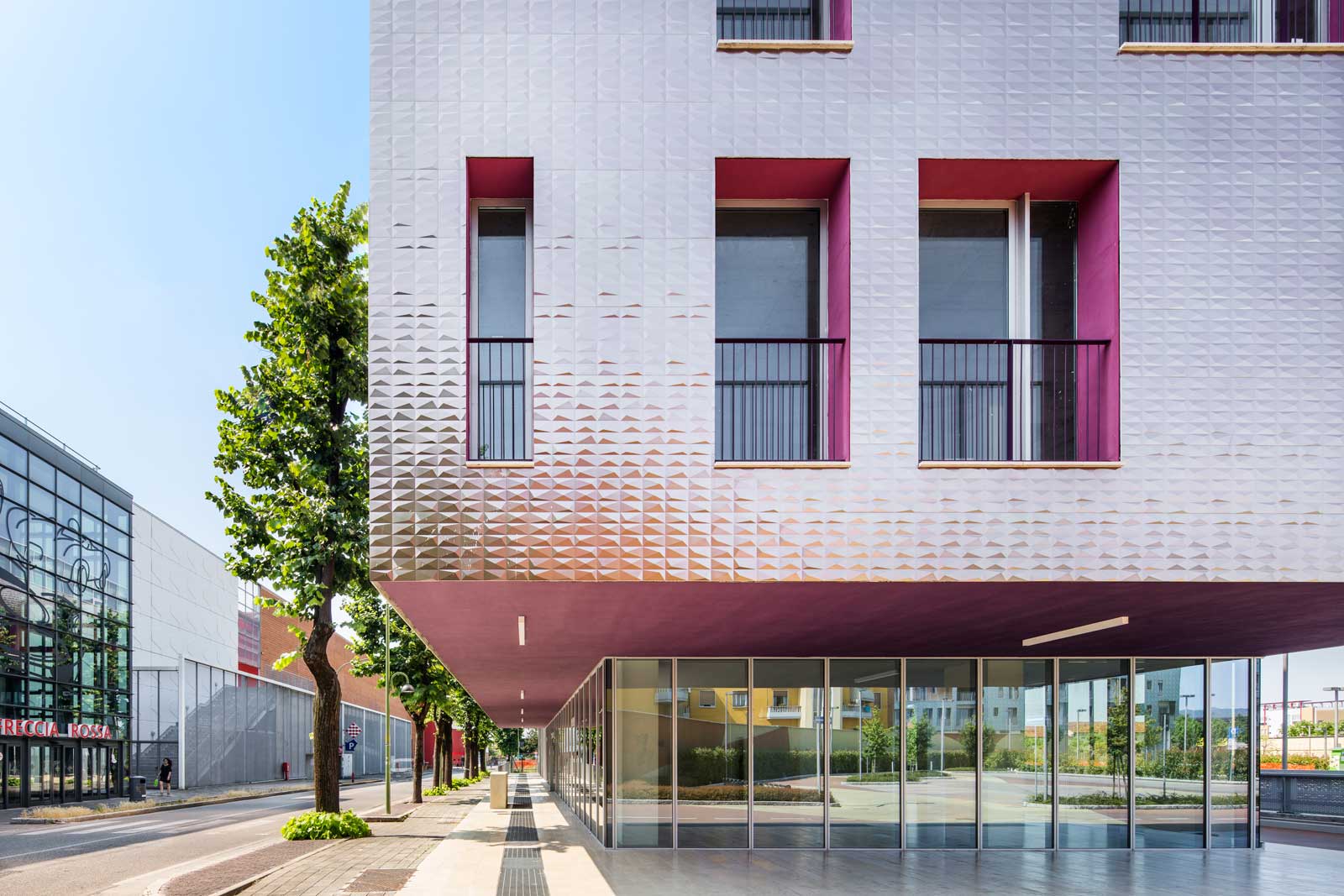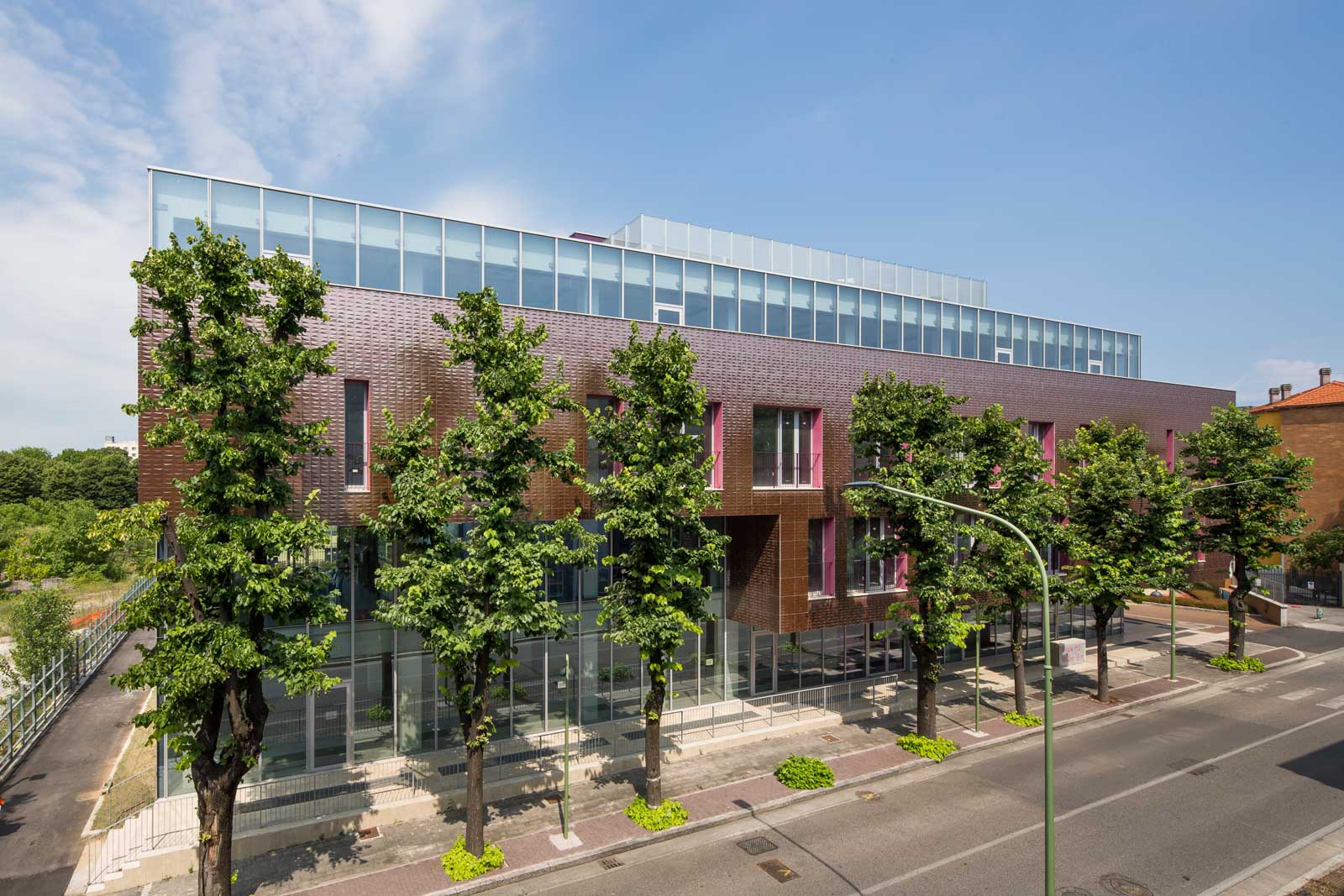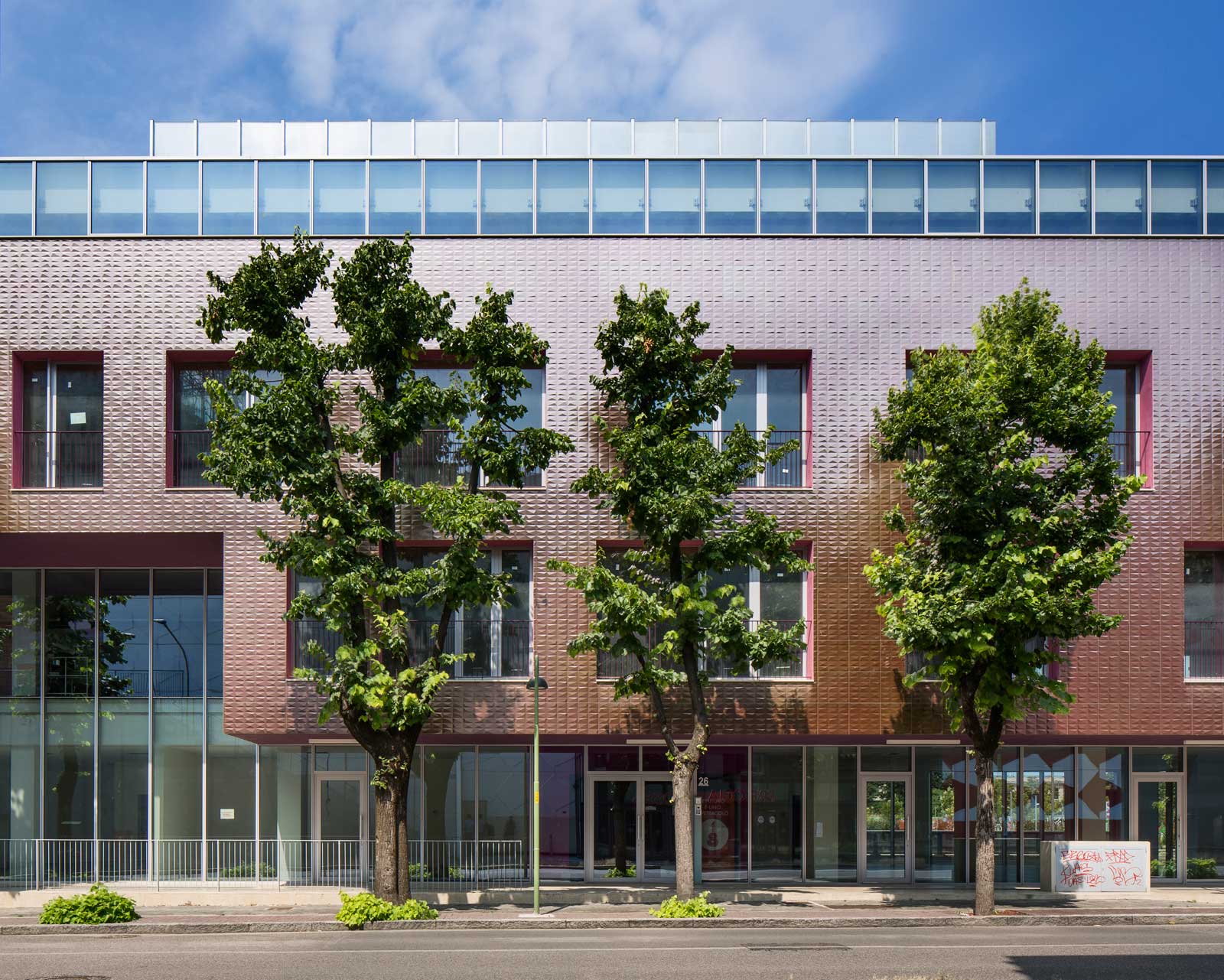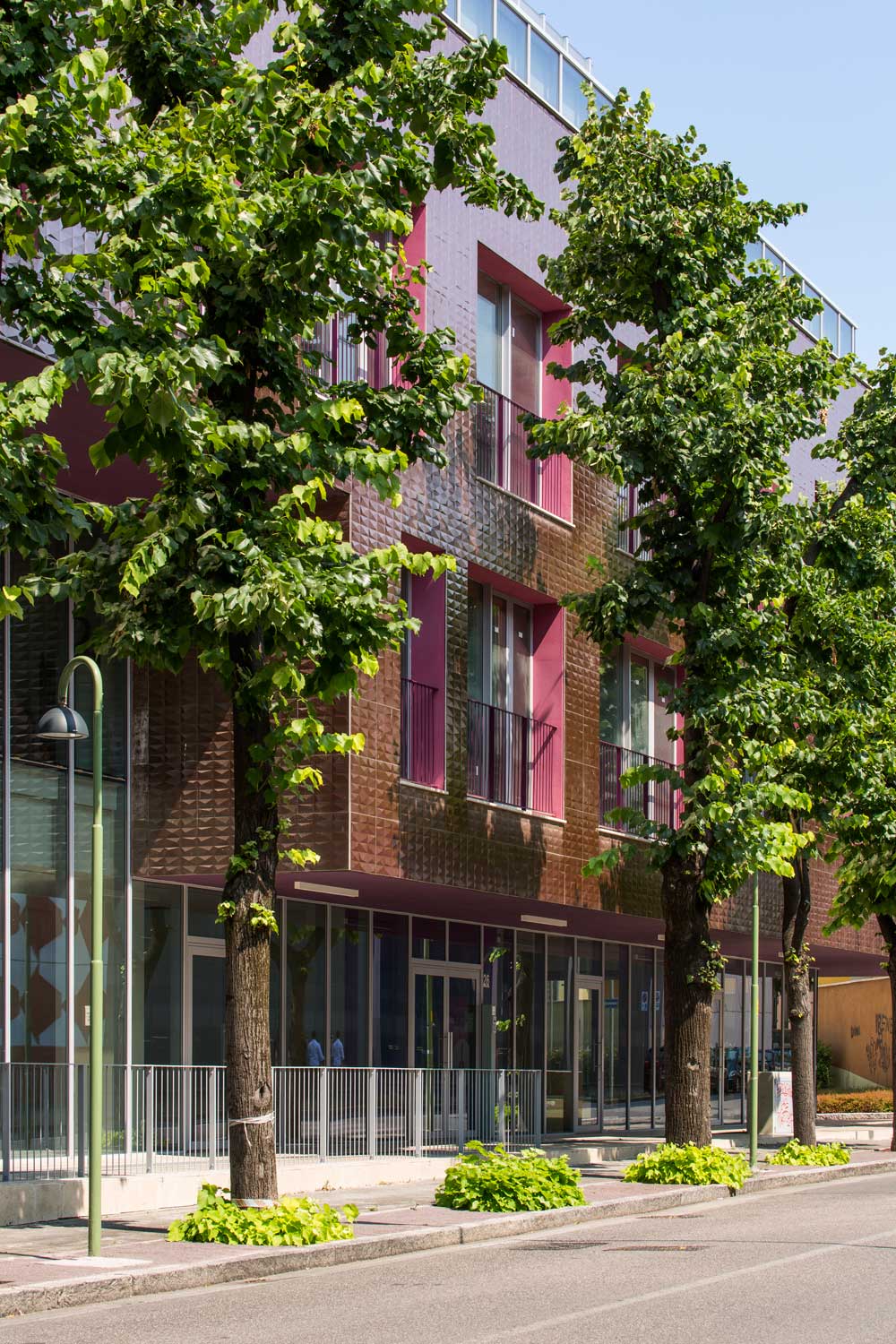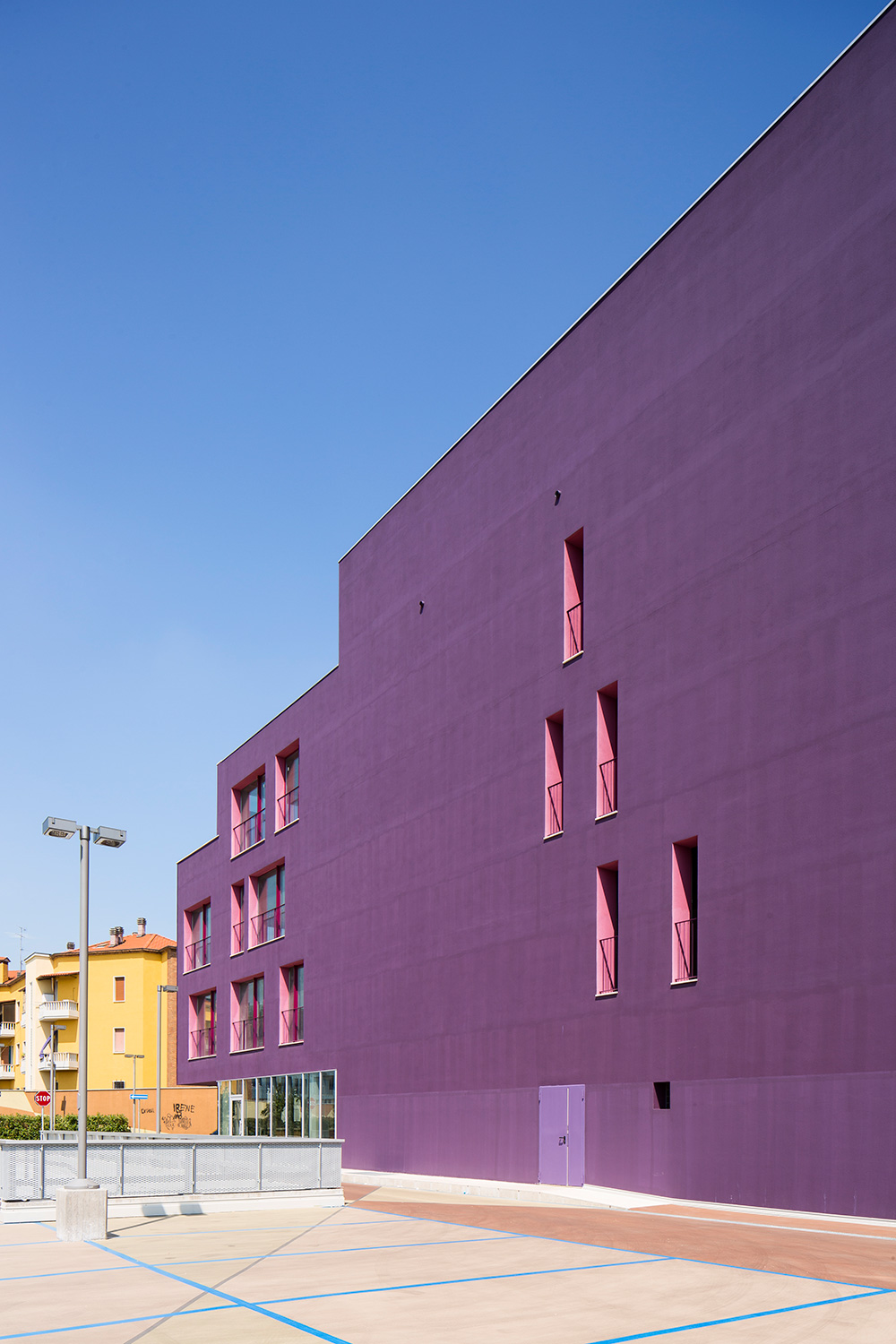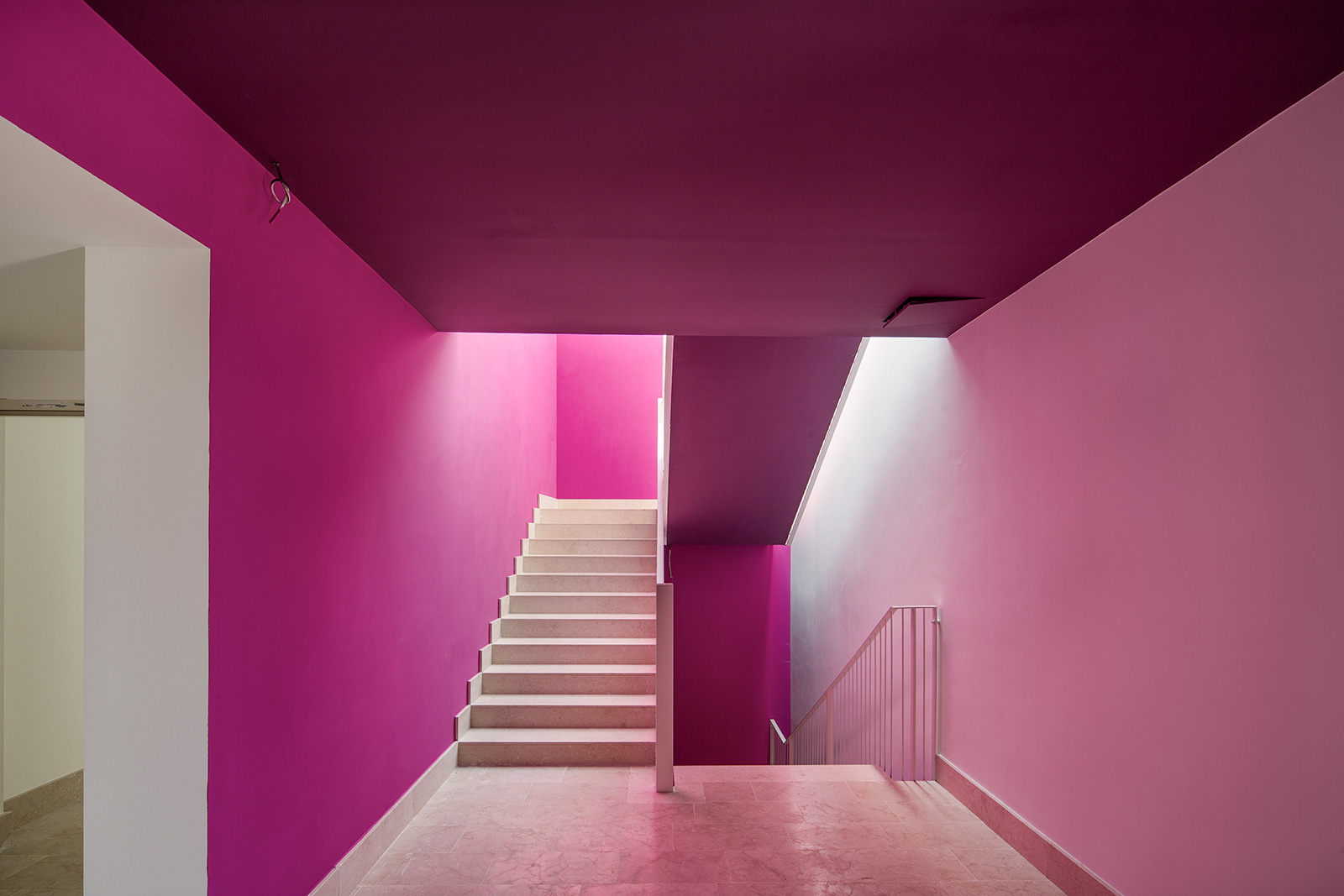 Building 14
Brescia, Italy
2010-2013

program: Requalification of the former "ex comparto Draco" industrial area in Brescia
client: Regolo srl, Draco srl
Alfonso Femia / Atelier(s) Alfonso Femia with
structural, services and environmental engineering: Ai Engineering srl
contractor: Costruzioni Sandrini srl
photos: ©L.Boegly
"Matter now becomes light, colour, transparency, reflexion; it makes the volume to change in its urban relation so that it can become a 'hopperian' back of the park, where the stratification of the recent built 'landscapes' speaks of a reality between the end of a century and a new millenium."
The building 14 was designed to be used as a directional building. It has been thought as a building on the scale of the project. Its dialectis is directly connected to the housing buildings and turns its gaze towards the horizon of the former industrial area of Brescia. Yet, the building 14 keep its own identity, in the relation with the city and the park, and dialogs with the matter.
The temptation – too easy – leading to the regular "failure" of the contemporary is to proceed by episodes, fragments, objects – sometimes new – in a kind of "mother liberating everything" who failed her mission and made us slaves. Slaves of a desire to tell always more – even if we have nothing to say, out of the roles of responsability, generosity, sincerity. This process created the archisurfer… legitimate son of the pseudostar or the desire to become a star. Which link can be existing between our architects work and the stage dimension and the star!
The architect, architecture must become responsibility, imagination, reality, dream; be able to create a dialog with places and people. The little building 14 – apparently isolated – looks for, thanks to its vertical superposition made of empty and full spaces, the revelation of insights, looks, relation systems (cantilever volumes, transparent double height, continuous terraces…). Each of its "movements" wants to be the beginning of a dialog with the place, the inside and the outside: its perception and its staging.
Matter now becomes light, colour, transparency, reflexion; it makes the volume to change in its urban relation so that it can become a "hopperian" back of the park, where the stratification of the recent "landscapes" built speaks of a reality between the end of a century and a new millenium. Always without any consciousness of the sins and the culpability.