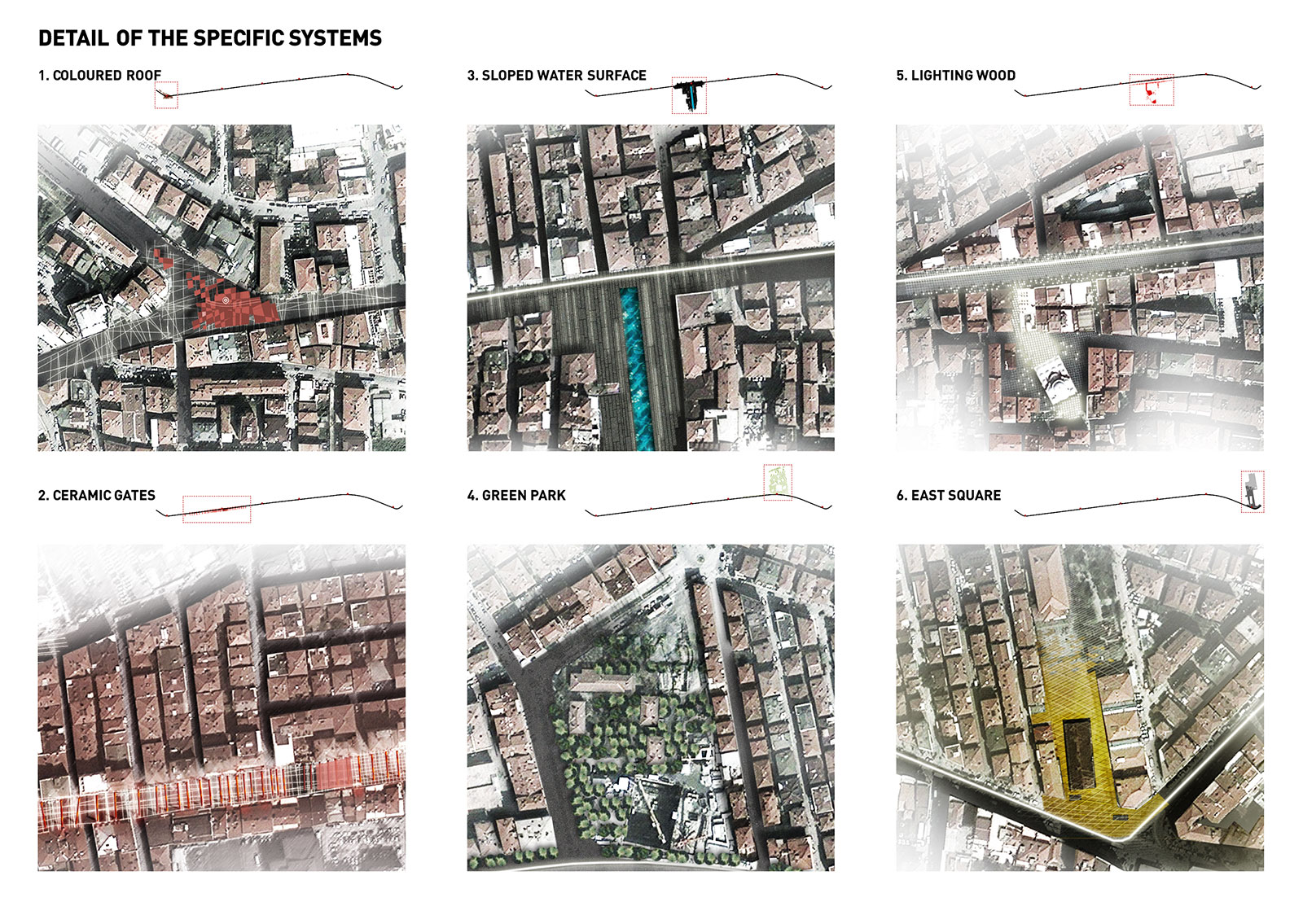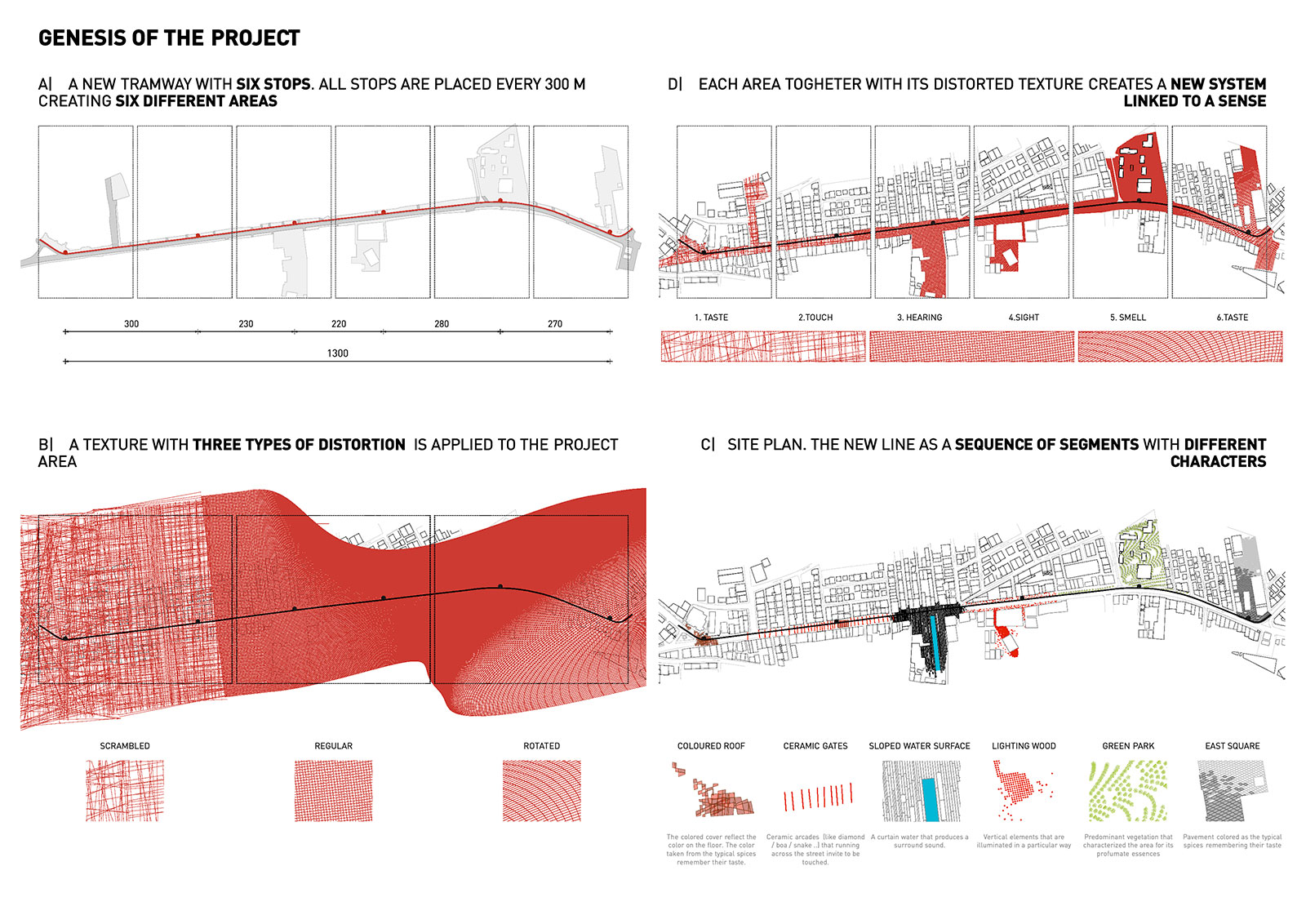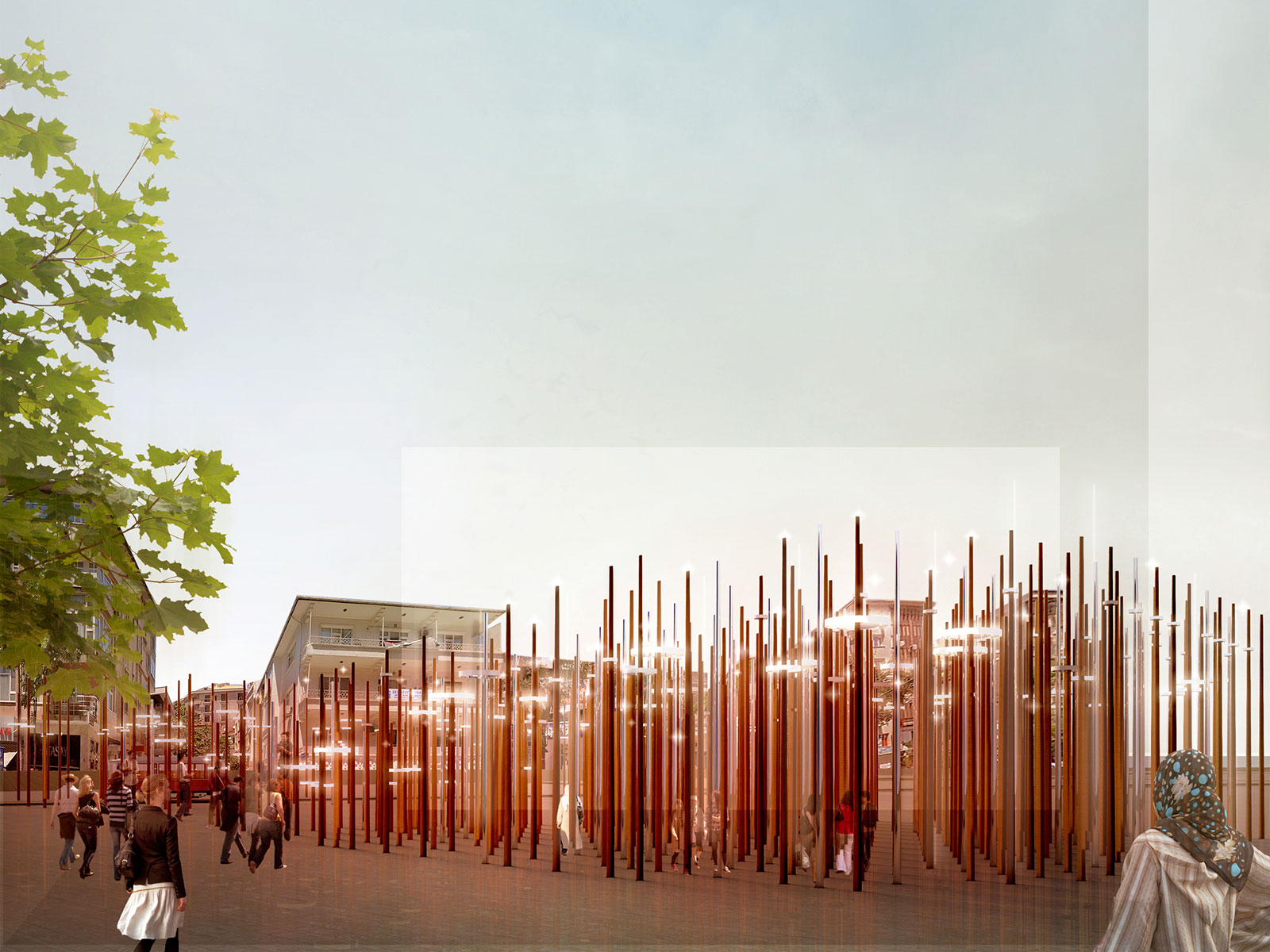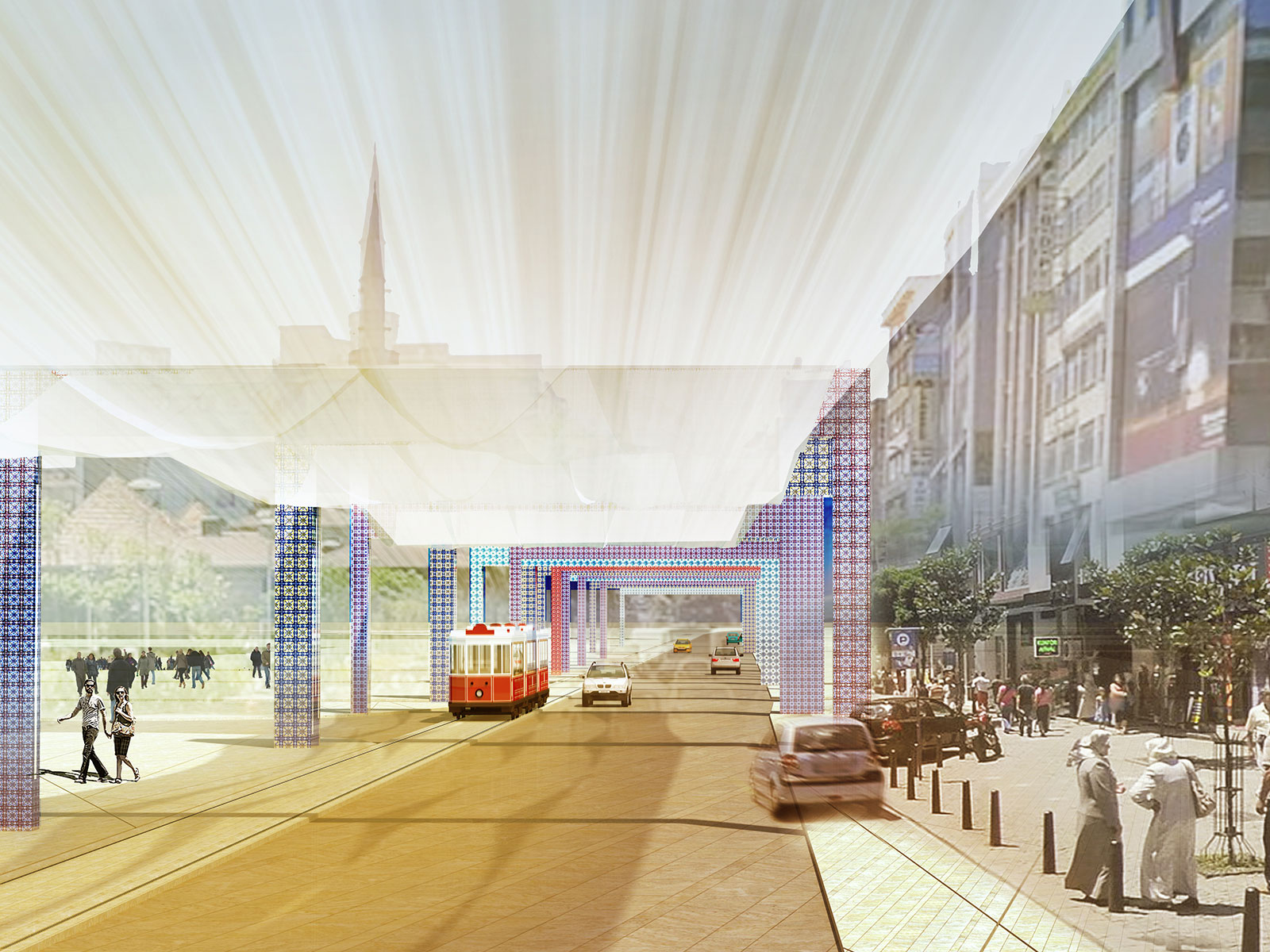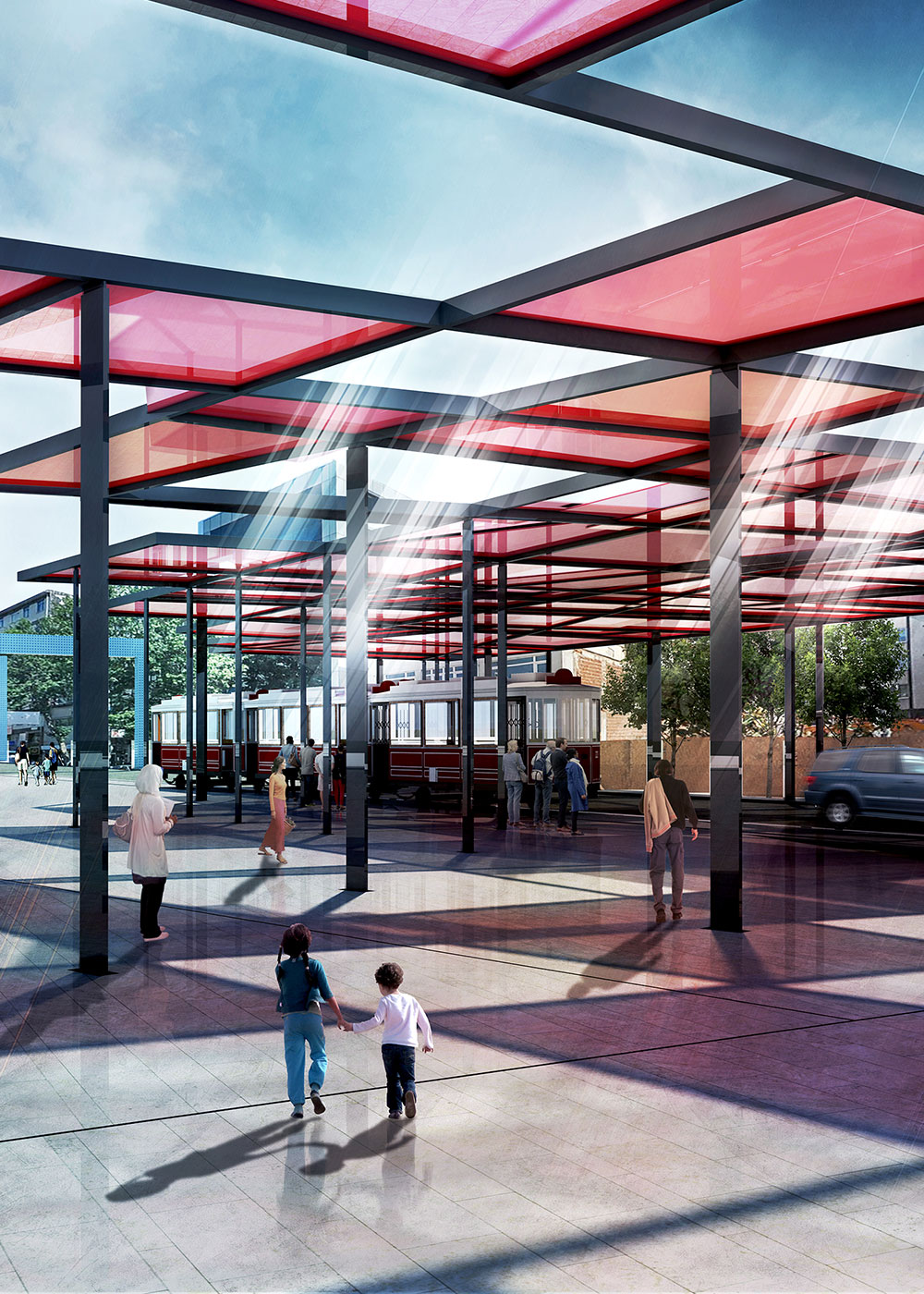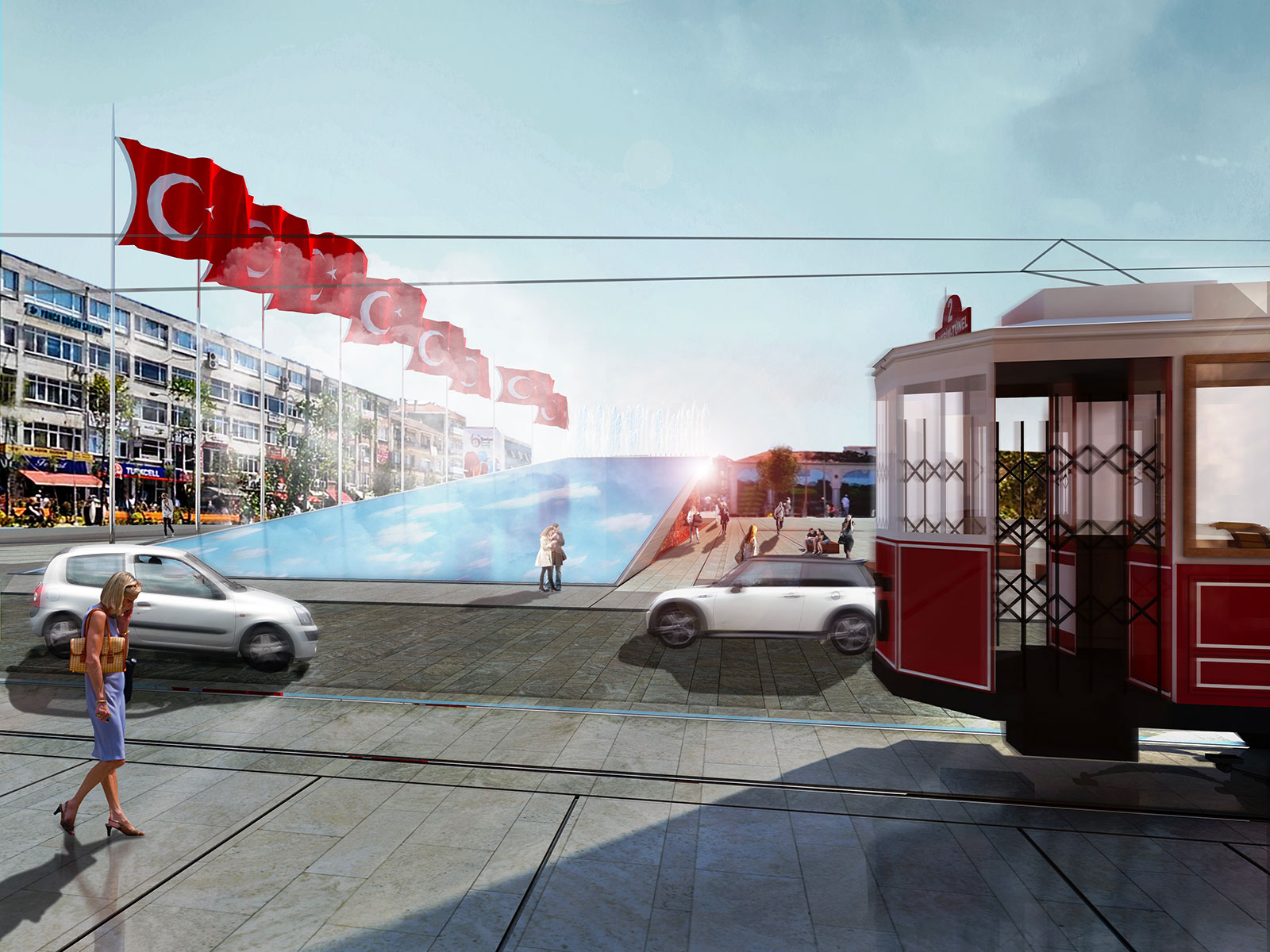 A new tramway for Istanbul
Istanbul, Turkey
2013

program: New tramway line in Almedag Cassedi, Istanbul: 1,3 km with 6 stops
> total area: 65 000 m2
> floor area: 27 000 m2
client: Città di Istanbul
project: Alfonso Femia * with Studio Galata
images: ©Atelier(s) Alfonso Femia
"The new project proposes to consider the new line as a sequence of segments with different characters always able to adapt to the heterogeneous character of Almedag Caddesi Street and therefore able to define different situations." AF
The project for a new tramway is an opportunity to rethink a whole part of Istanbul city.
We tried to imagine how the inclusion of a tramway can somehow positively influence and upgrade the whole context in which it is placed .
The project proposes the use of new paving, lighting systems , and green spaces that could trigger the transformation of the whole Almedag Caddesi Street.
Usually the design of a street tramway is imagined as a new linear element constant in its section that fits inside a road.
The new project proposes to consider the new line as a sequence of segments with different characters always able to adapt to the heterogeneous character of Almedag Caddesi Street and therefore able to define different situations.
The entire route , with a length of about 1.3 km, has been divided into six areas , corresponding to the six tram stops. Each of these has its own identity and its own project : a new shelter for the bus terminal to the west , a fountain in the central square , rows of trees to the east, etc .
New materials , colors, lights able to givenew quality to this axis that now is too busy because of traffic and where commercial spaces and pedestrian require a new quality .
The new tram becomes a pretext in order to widen the section of sidewalk eliminating a driveway lane.