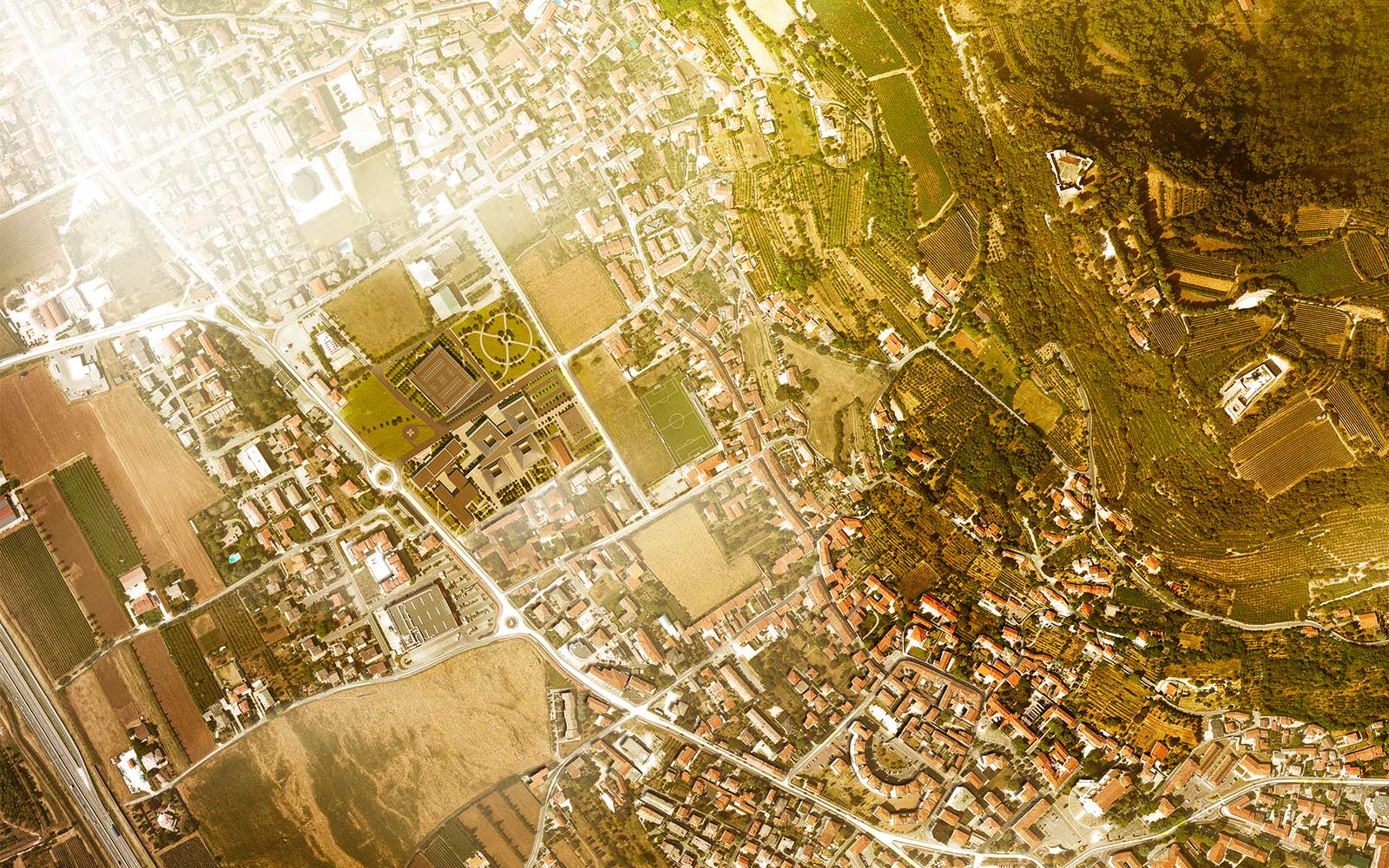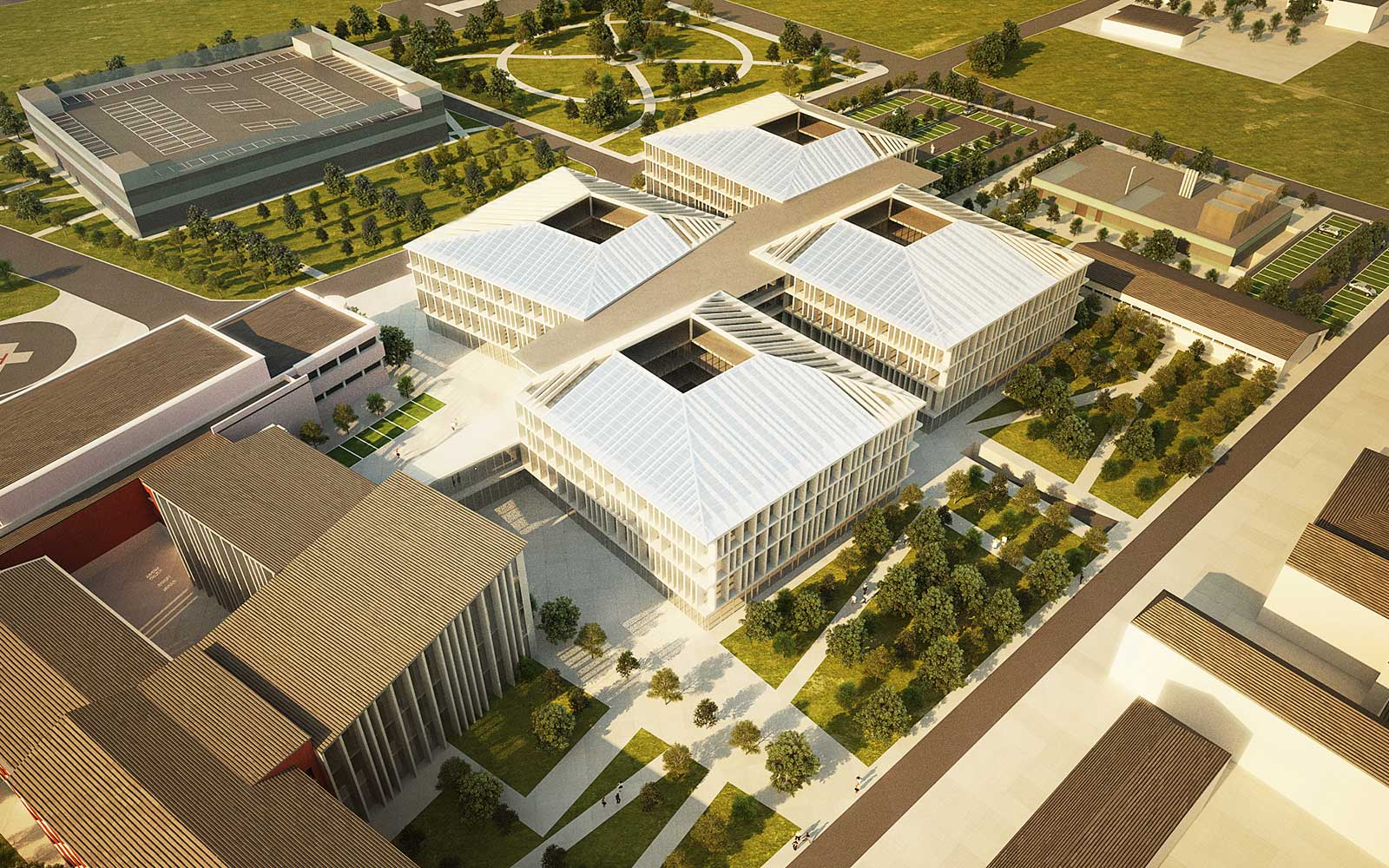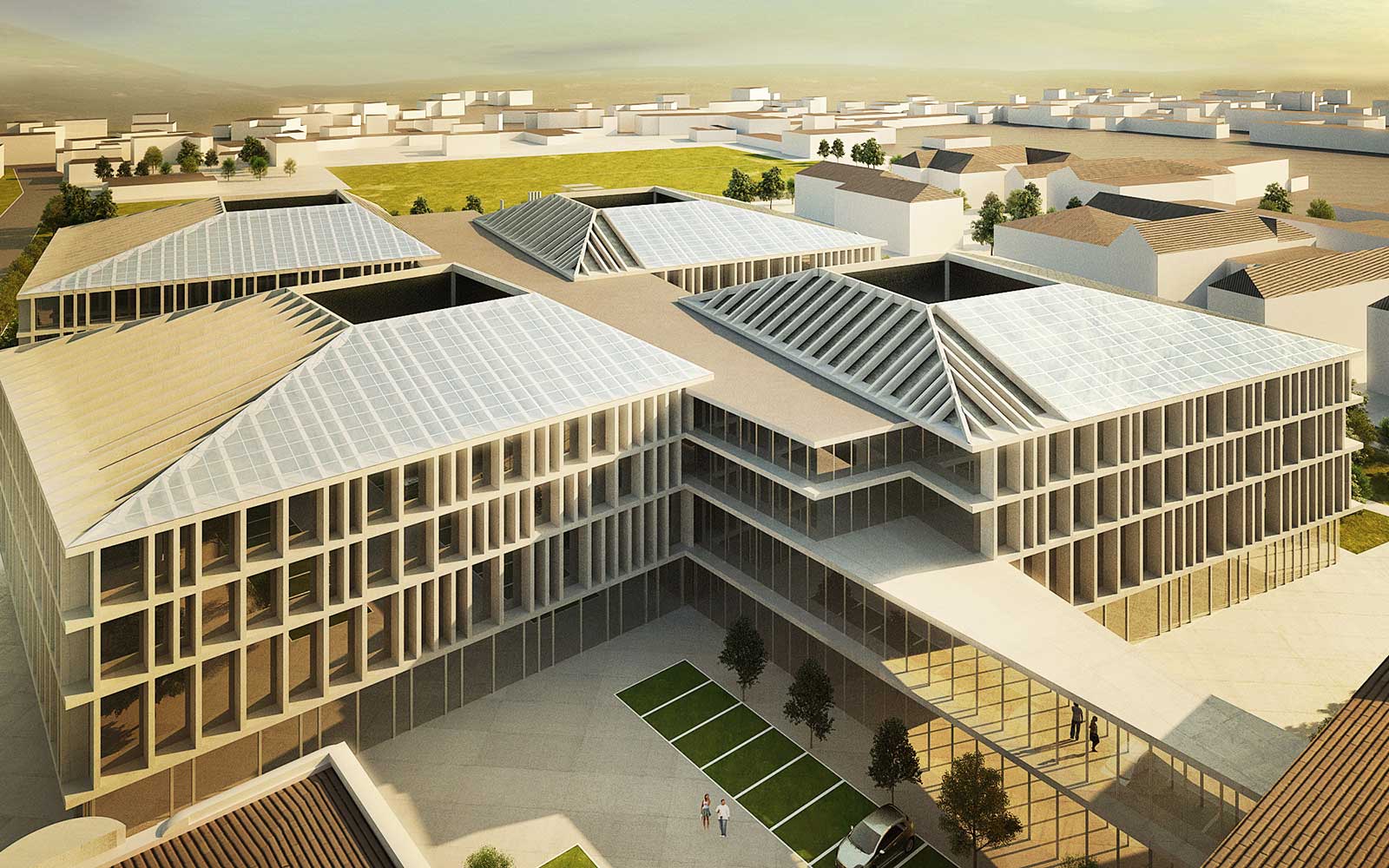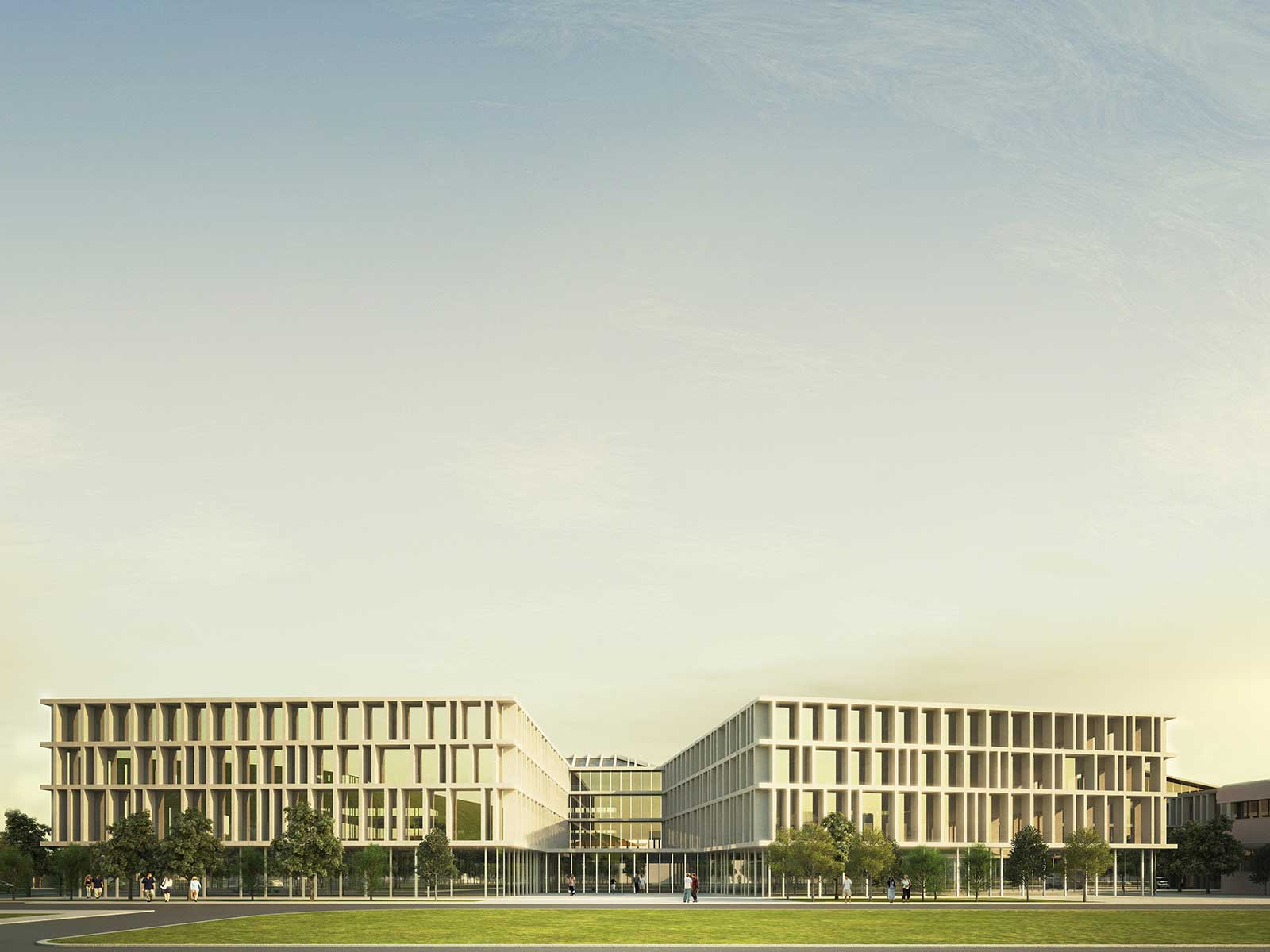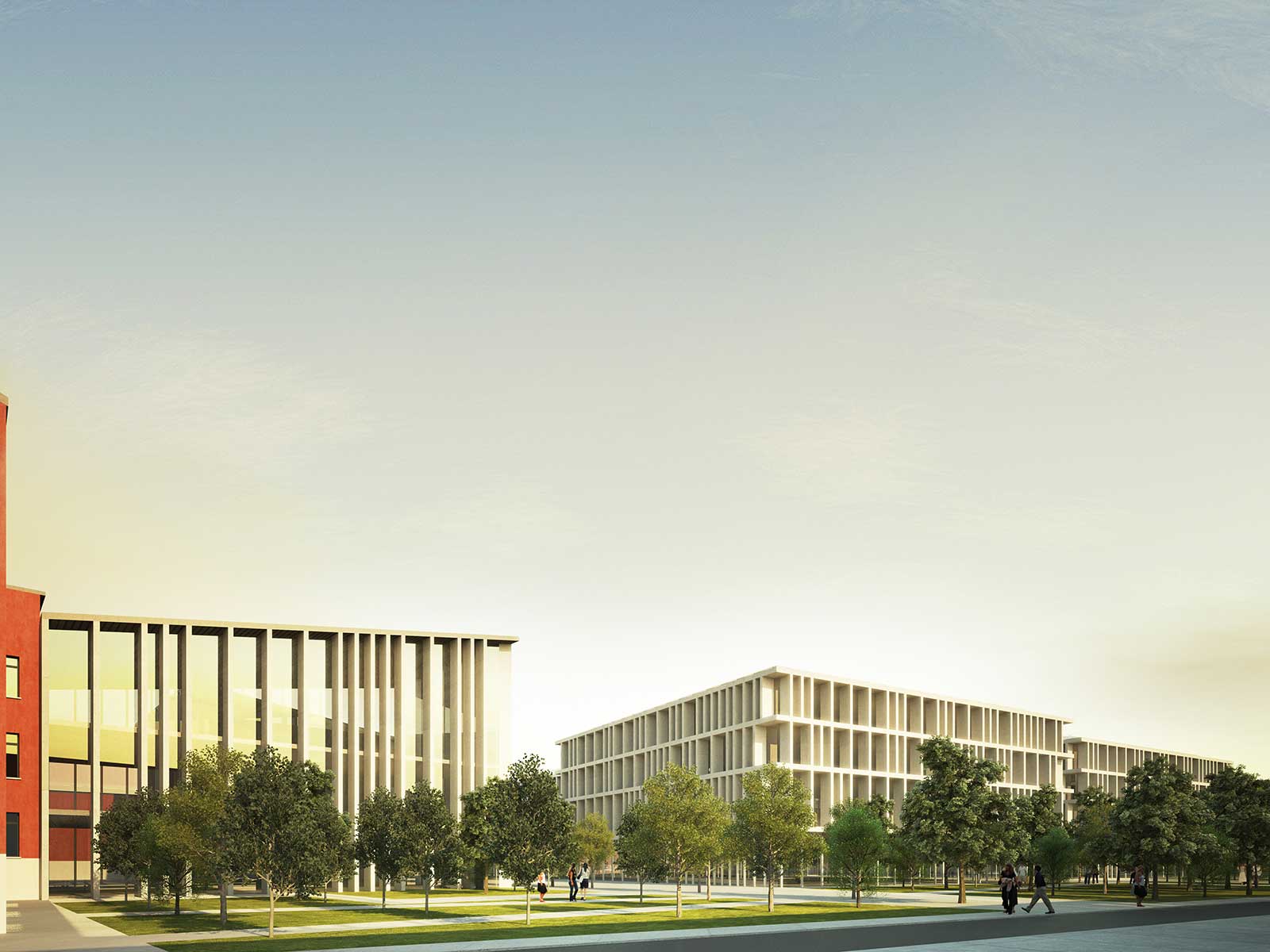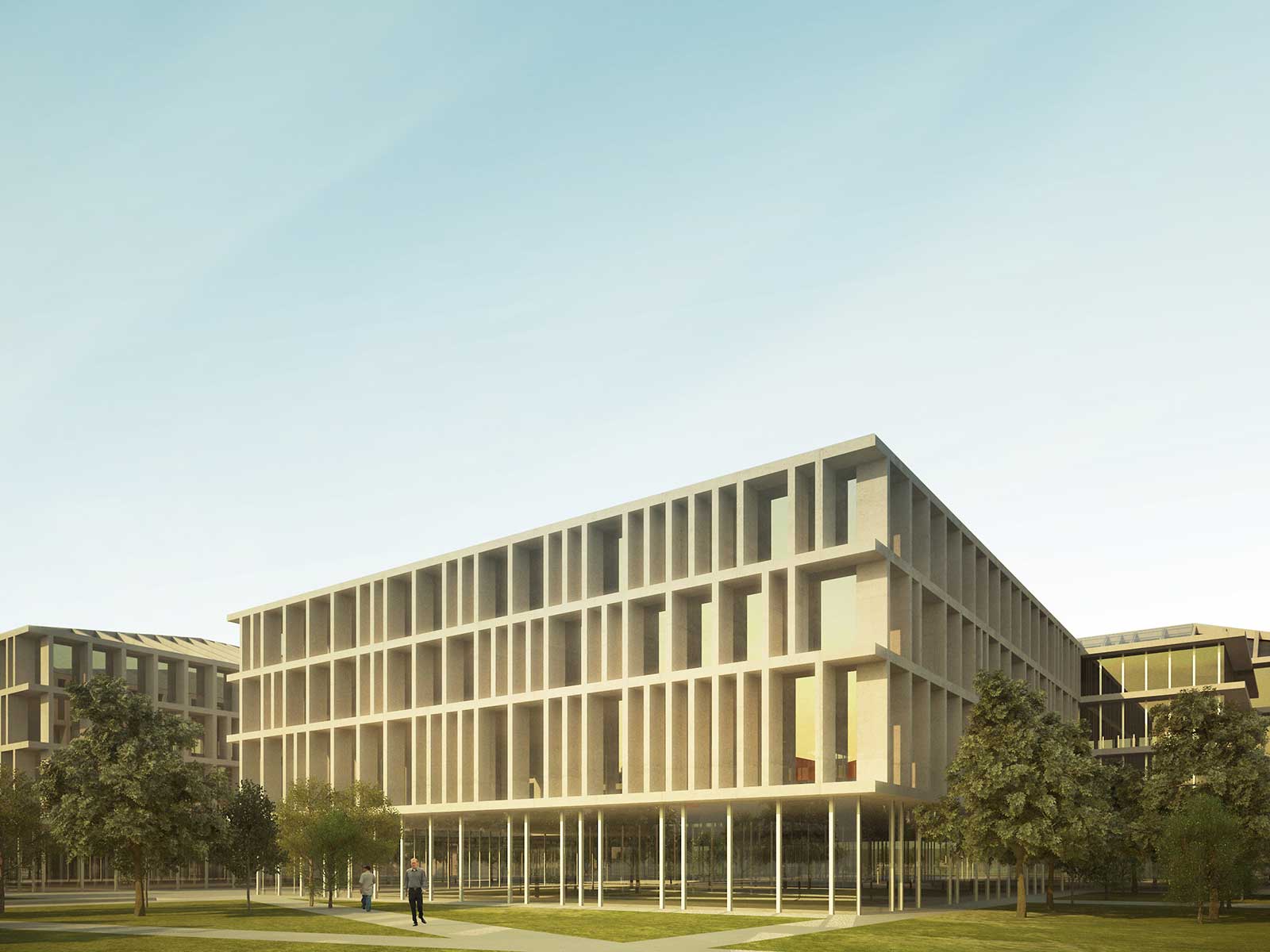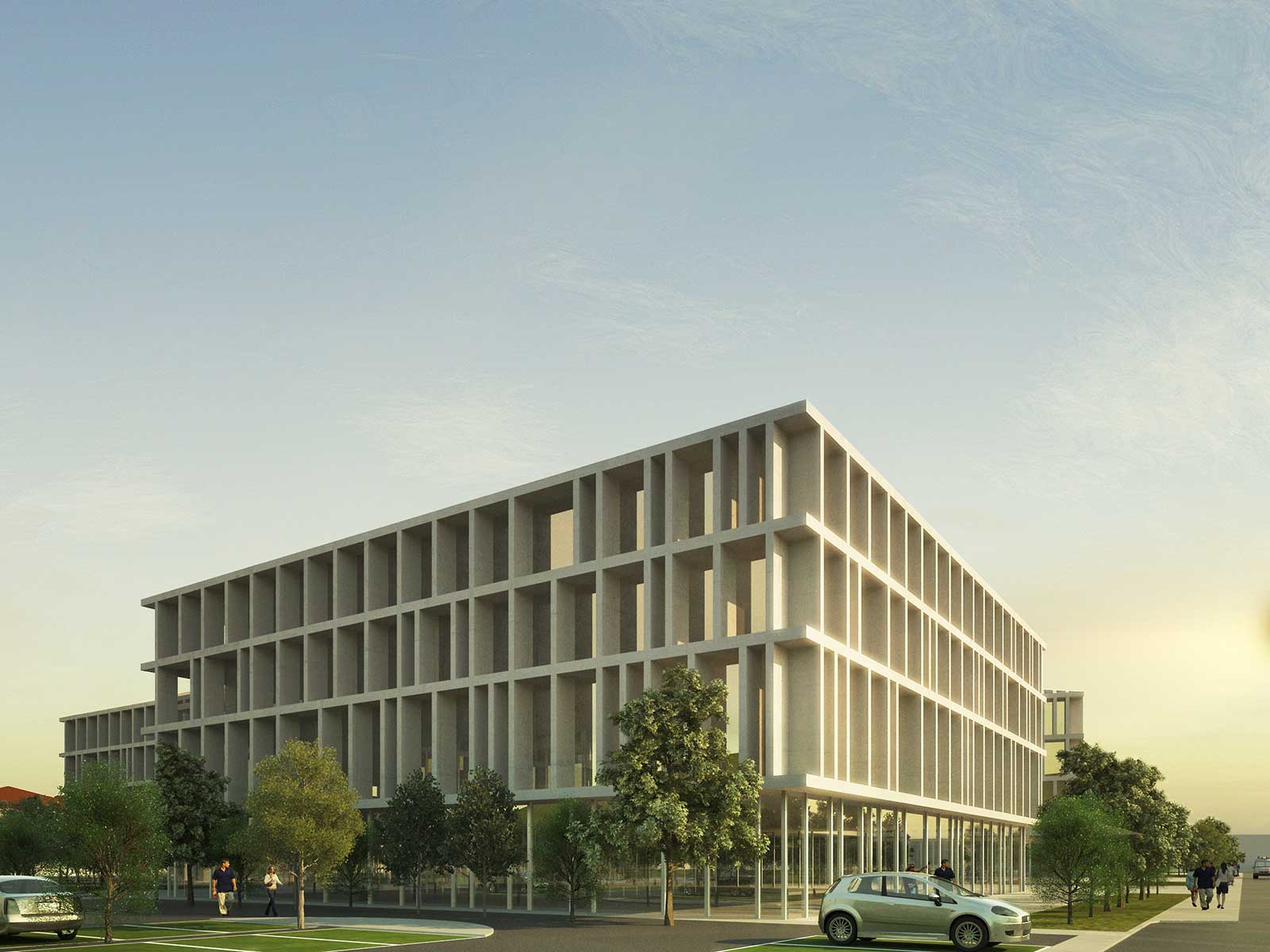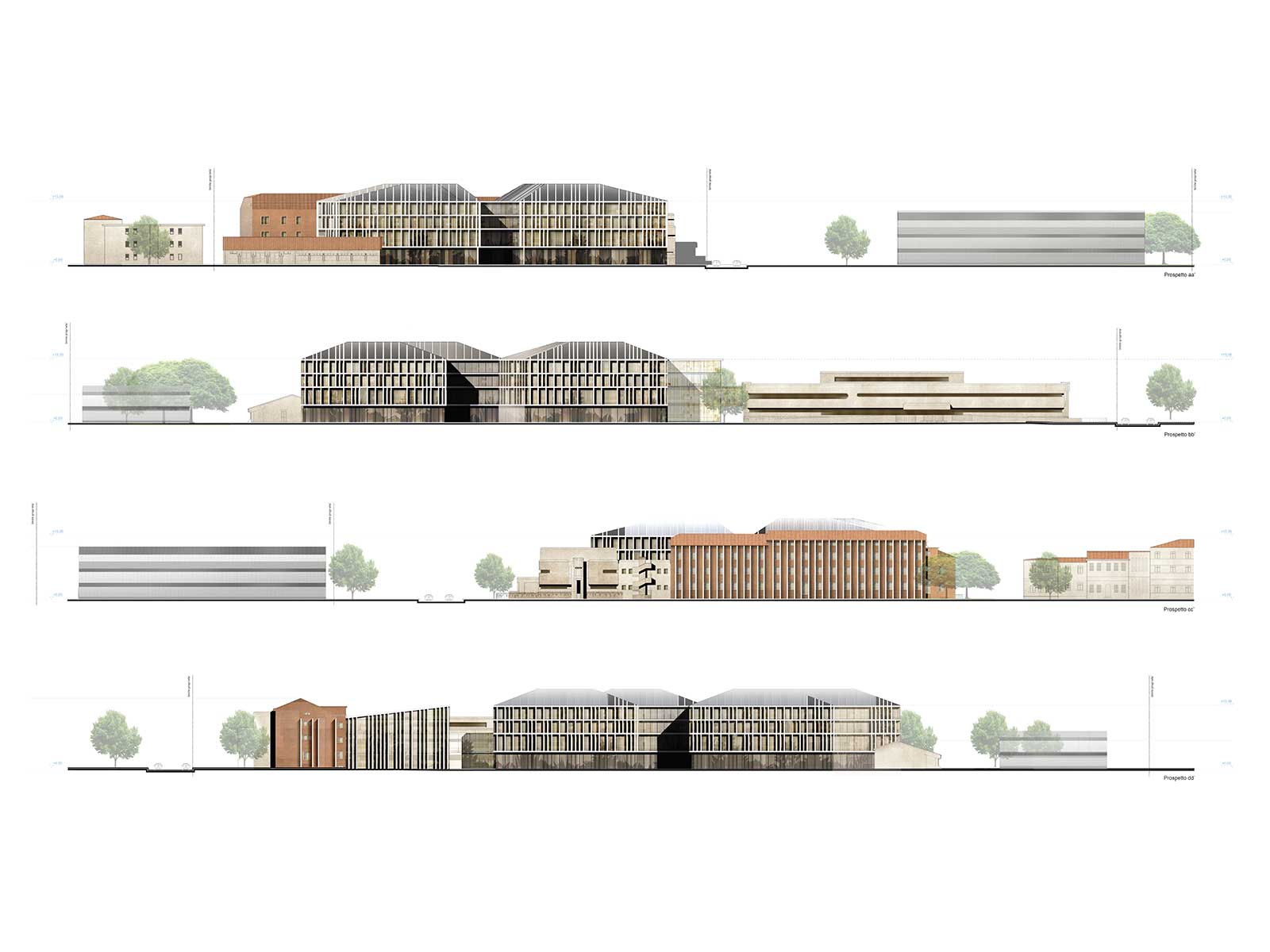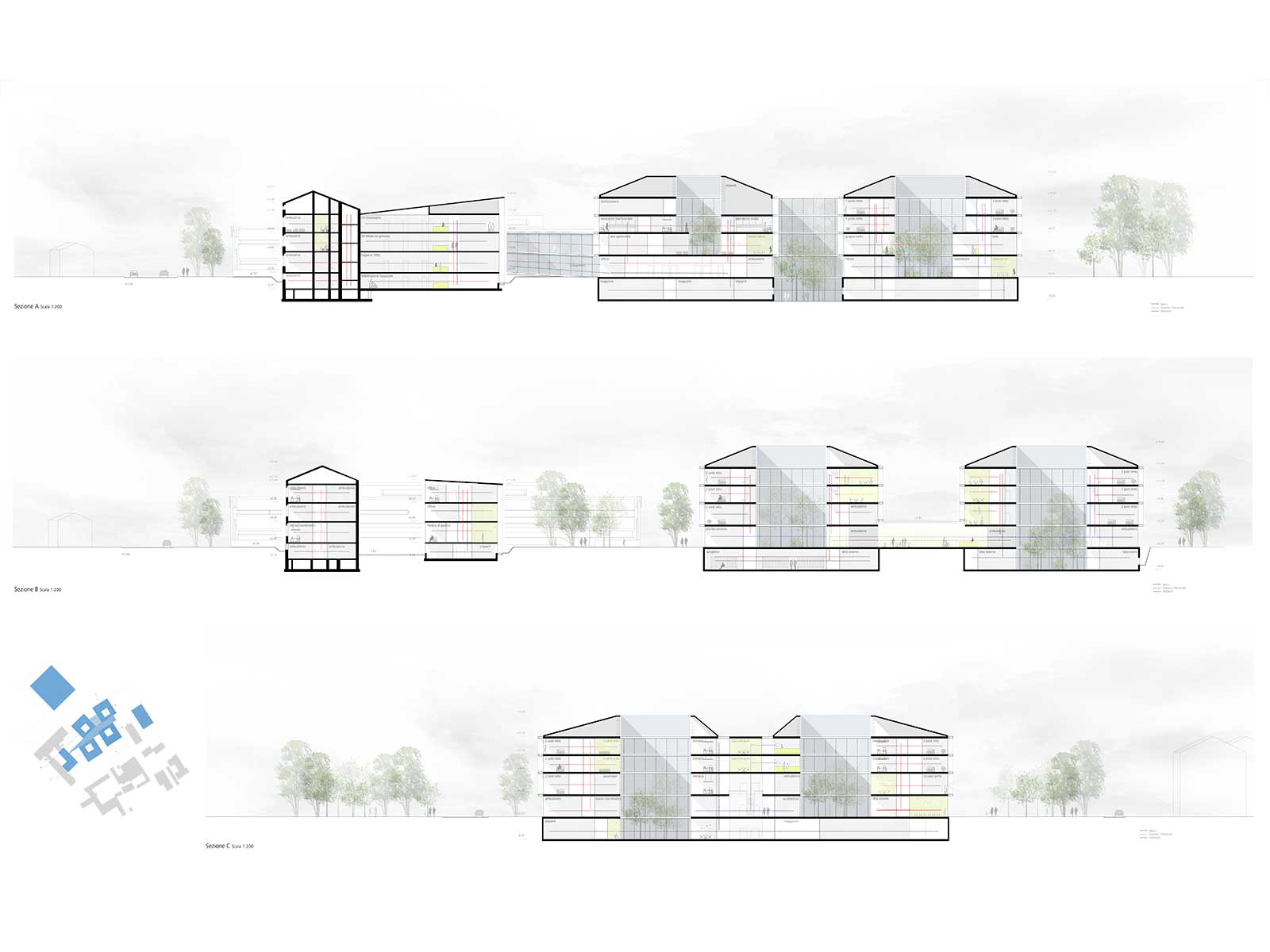 Hospital in Montecchio Maggiore
Vicenza, Italy
2013

program: Competition for the construction of a new Hospital in Montecchio Maggiore through the partial recovery of the existing buildings and the construction of new ones
> lot area: 47 910 m2
> total area of intervention: 36 694 m2
> floor area: 10 036 m2 north building + existing west wing
> new hospital area: 23 826 m2
> new east wing area: 2 832 m2
client: Azienda Unità Locale Socio Sanitaria n° 5 Ovest vicentino
project: Alfonso Femia * with NICKL & Partner Architekten AG
structural engineering: Favero&Milan ingegneria
services and environmental engineering: STUDIO TI Società cooperativa
images: ©Atelier(s) Alfonso Femia
"The reception areas are an extremely important aspect since it is in the entrance halls that the first contact with the hospital takes place and it is there that the acceptance, waiting, and completion of the bureaucratic functions take place." AF
Through the reconversion of the Montecchio Maggiore health center into a new hospital complex in the west of Vicenza, on the one hand, the functional objective of integrating the facilities of Arzignano and Montecchio Maggiore into a single hospital structure is achieved and an opportunity to improve the characteristics of the area from an infrastructural and environmental point of view, integrating a variety of architectural and functional situations that are currently inhomogeneous in a single project.
Humanization is placed in the foreground, understood as the centrality of the person, of the hospitalized citizen, or visitor, which translates into the search for design solutions that make human-sized environments comfortable and welcoming.
The reception areas are an extremely important aspect since it is in the entrance halls that the first contact with the hospital takes place and it is there that the acceptance, waiting, and completion of the bureaucratic functions take place.