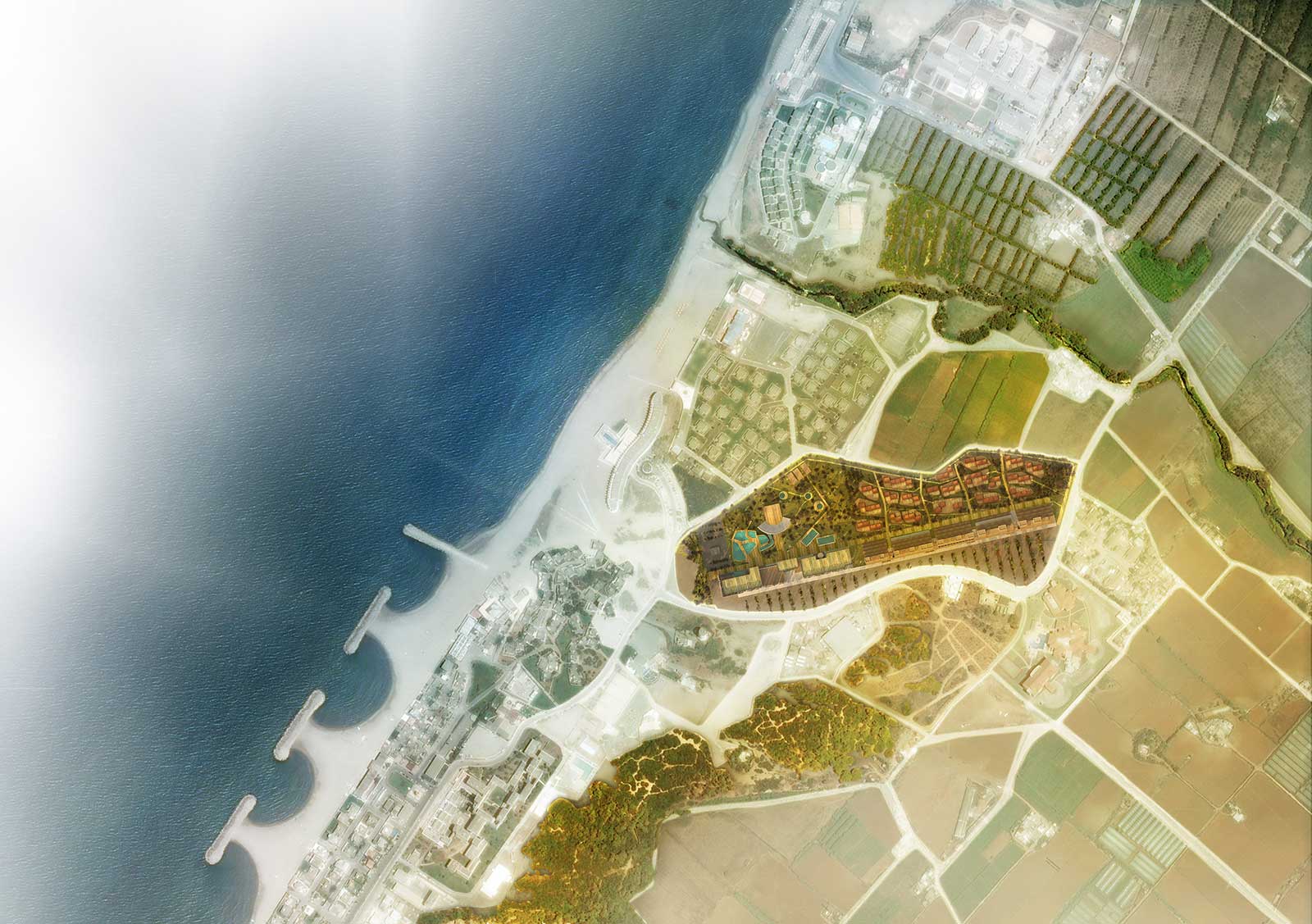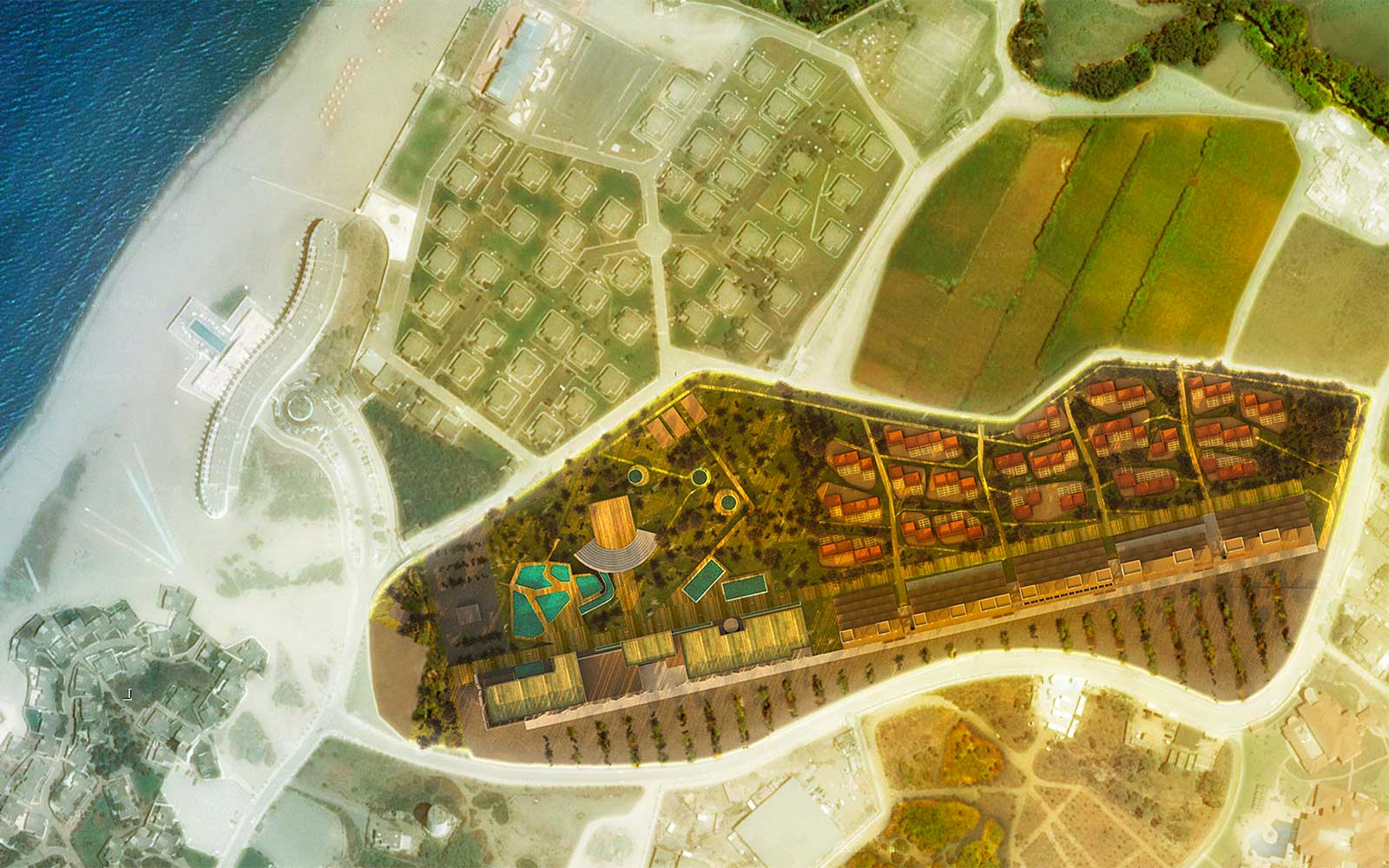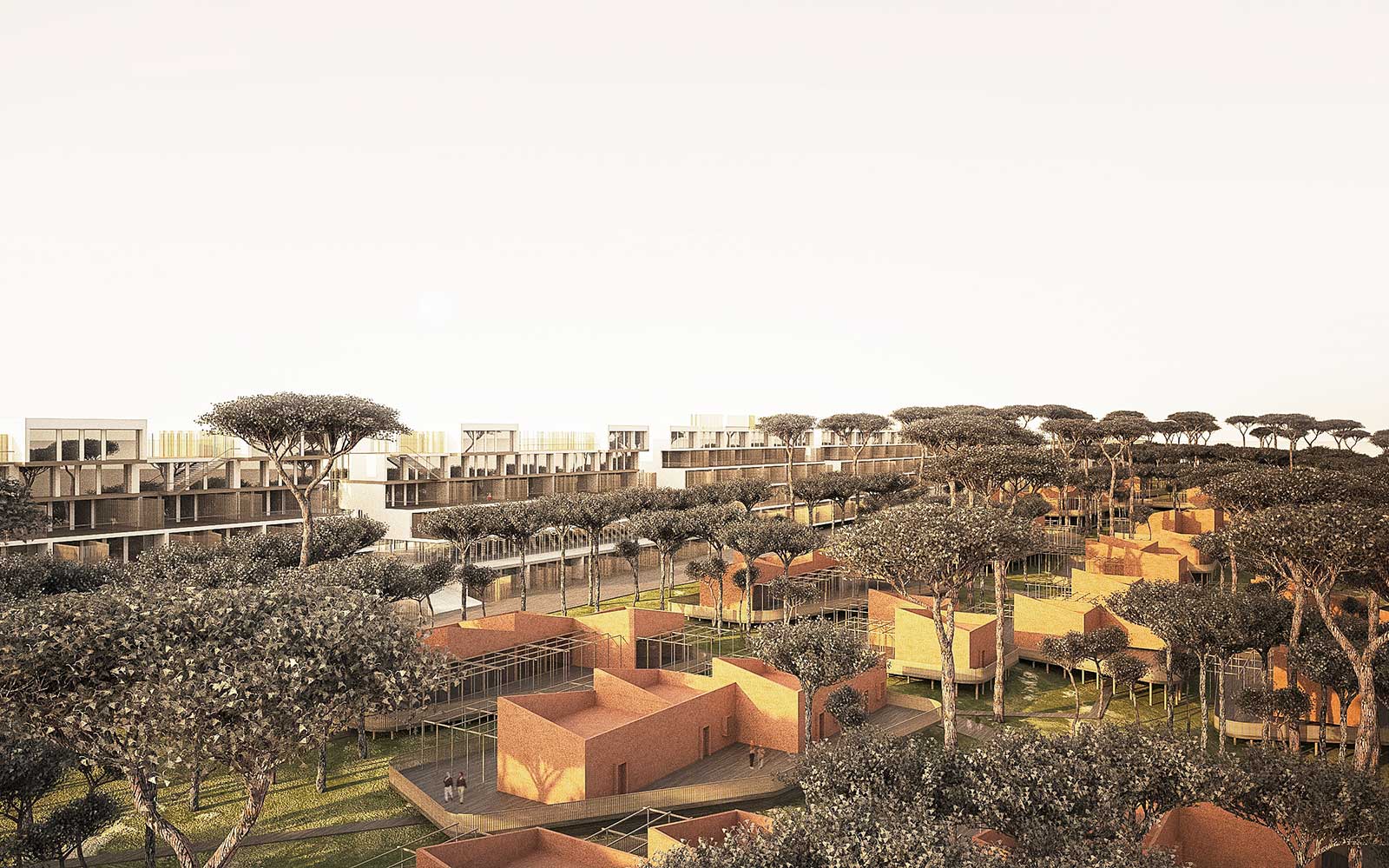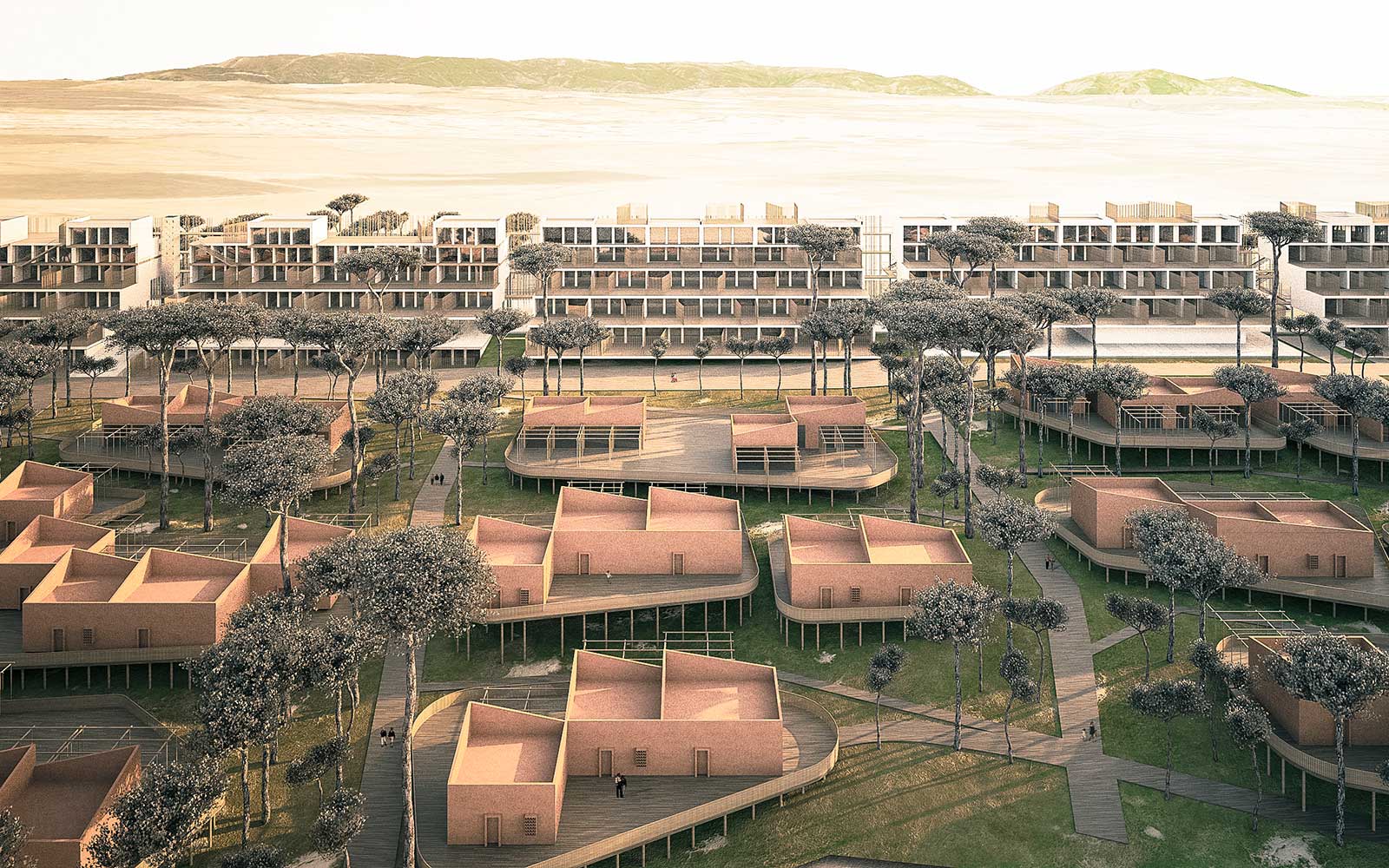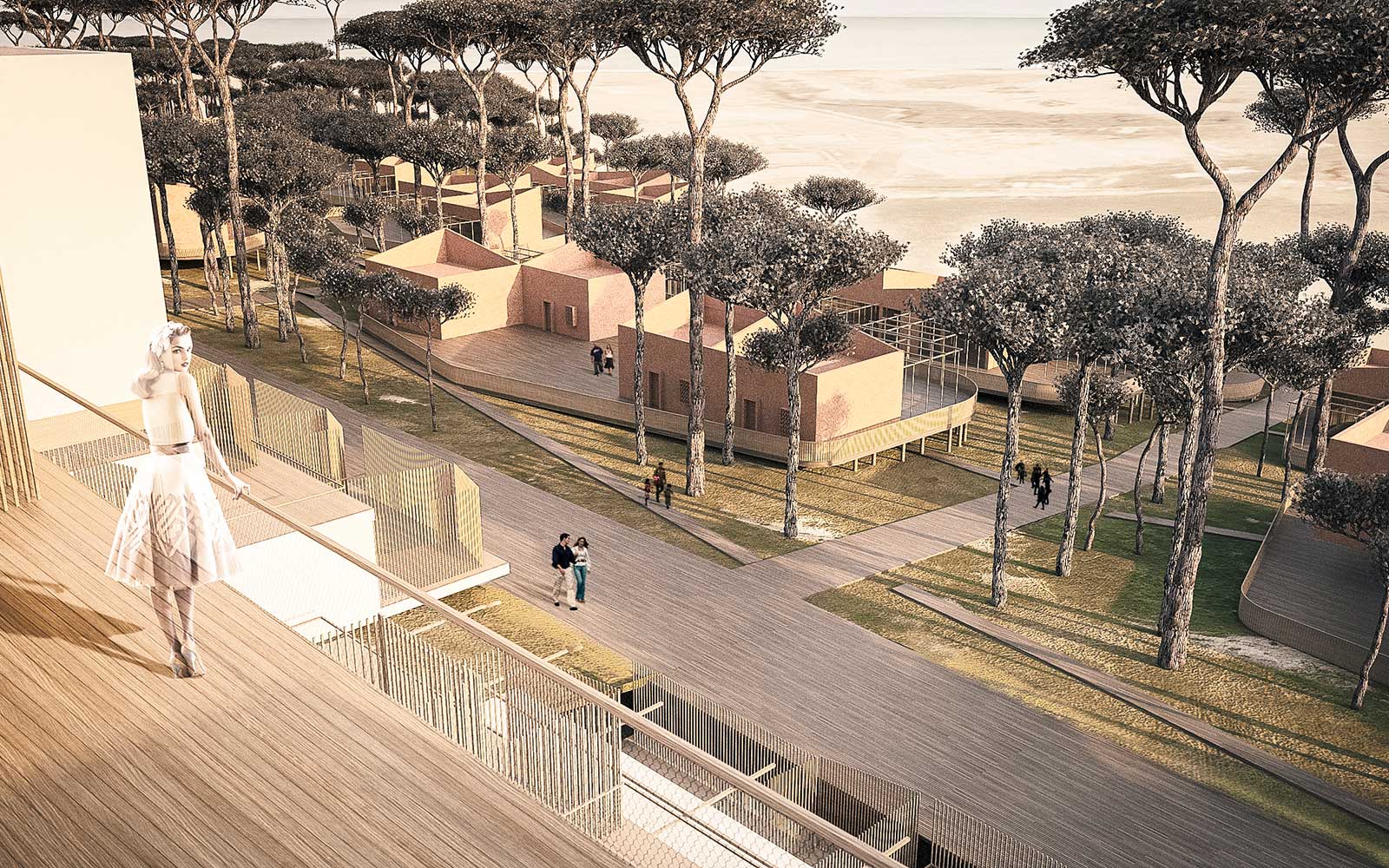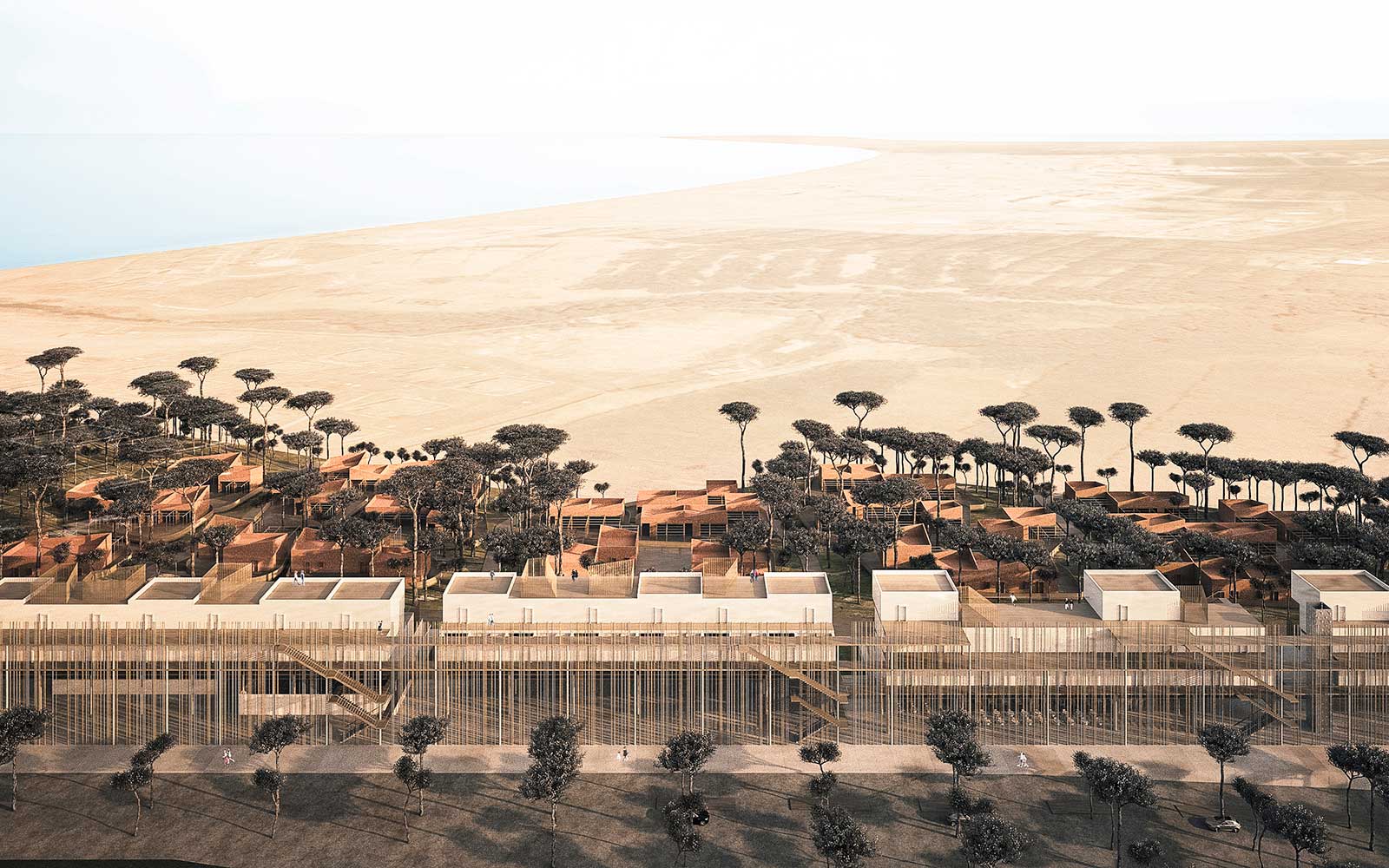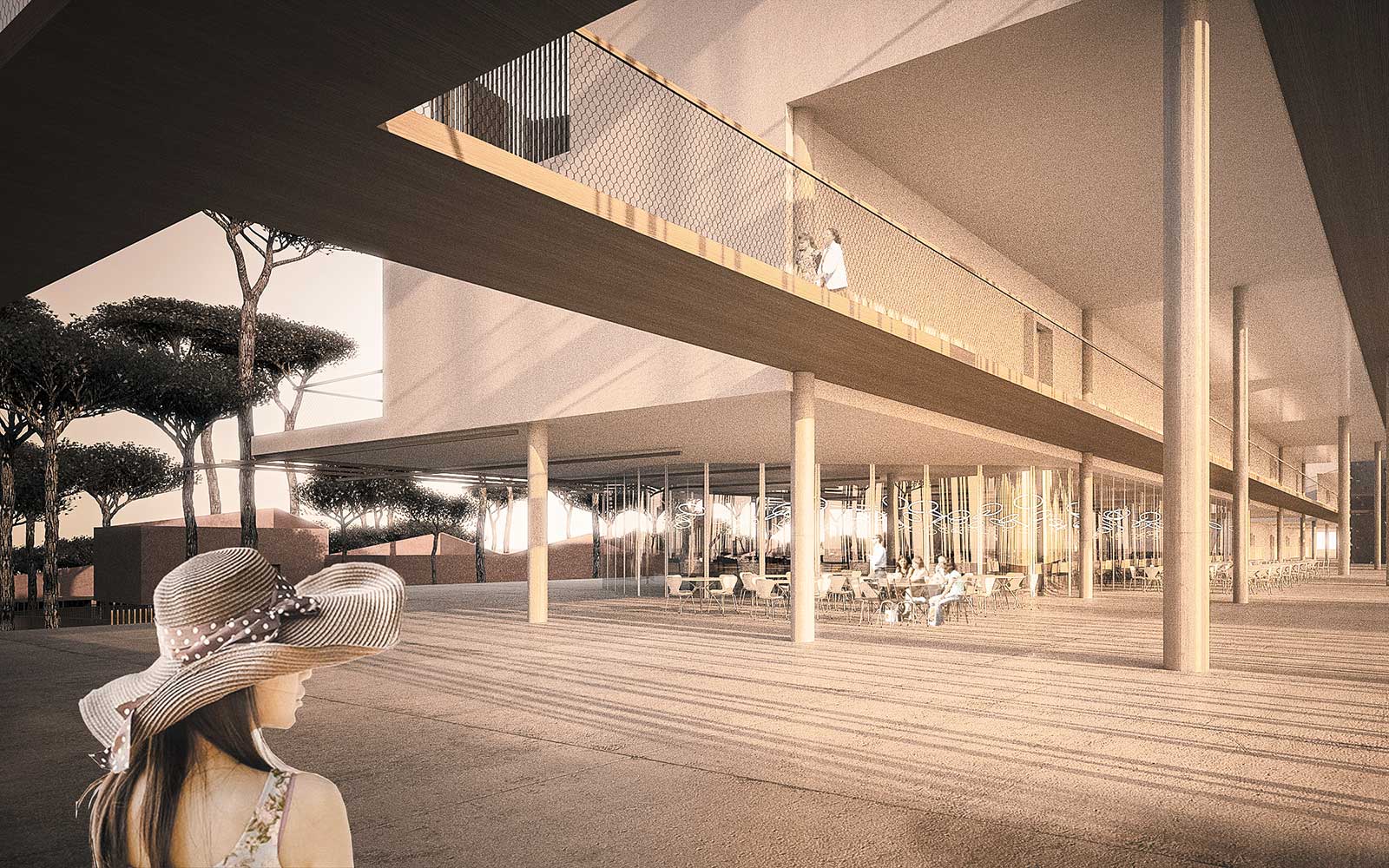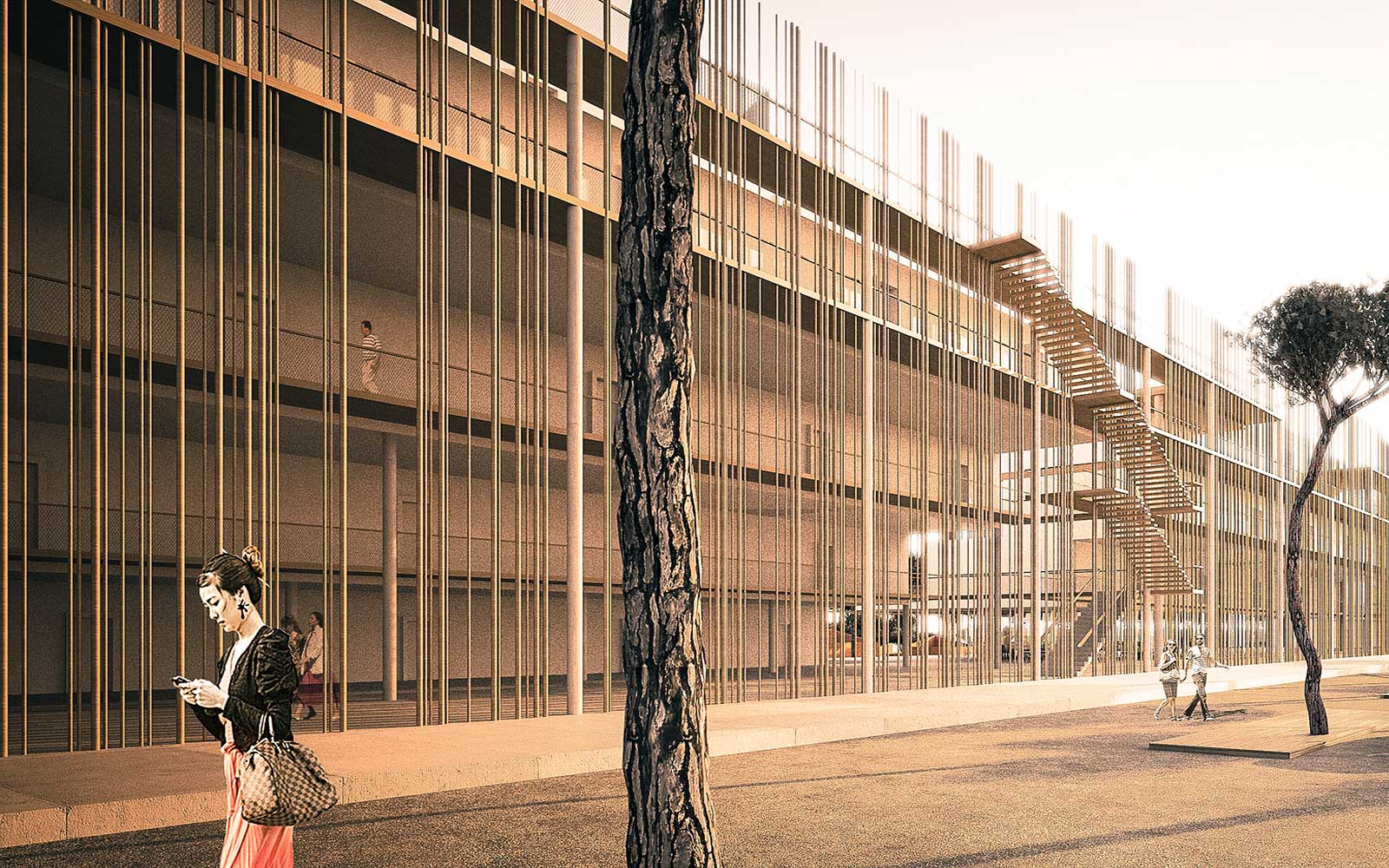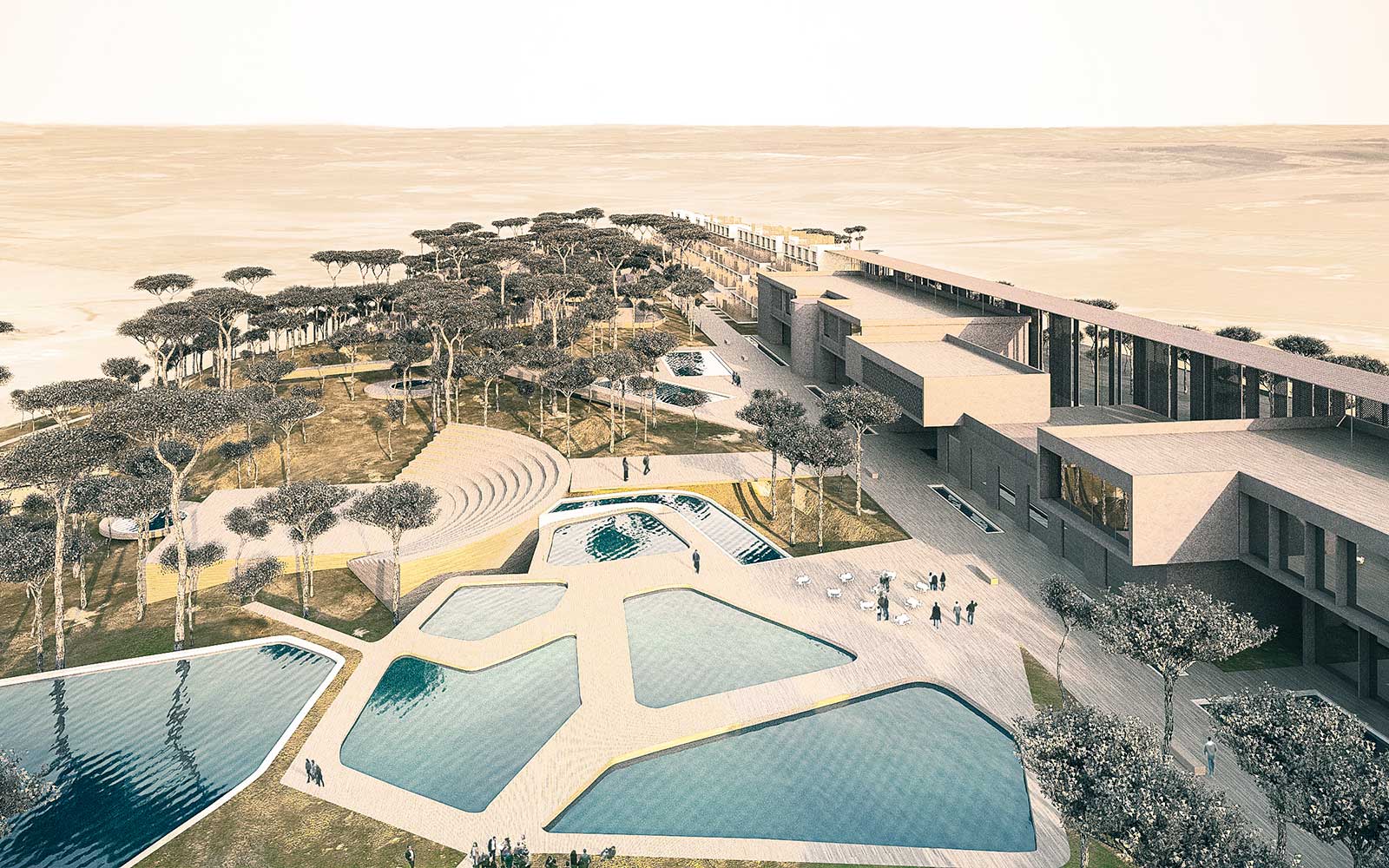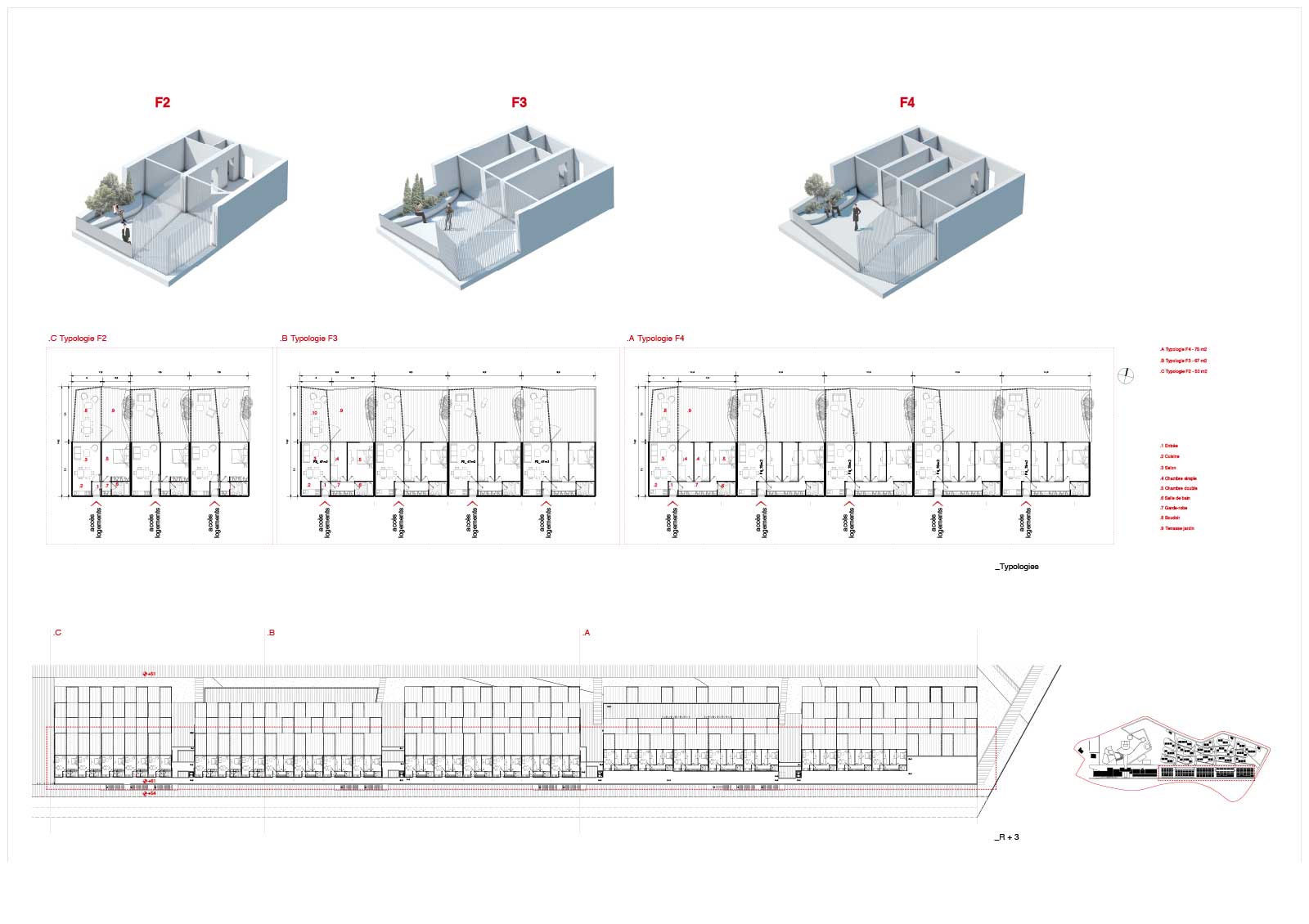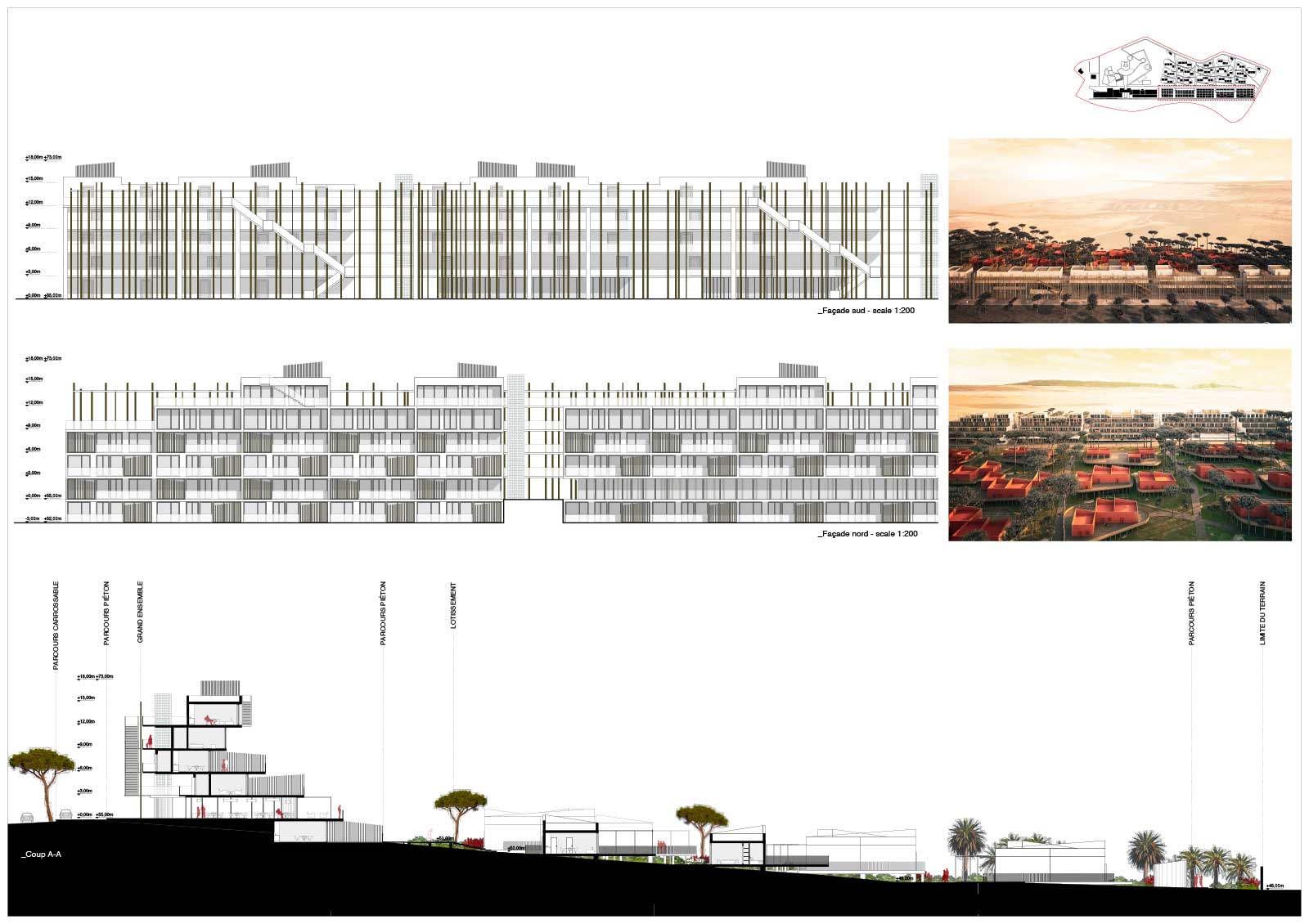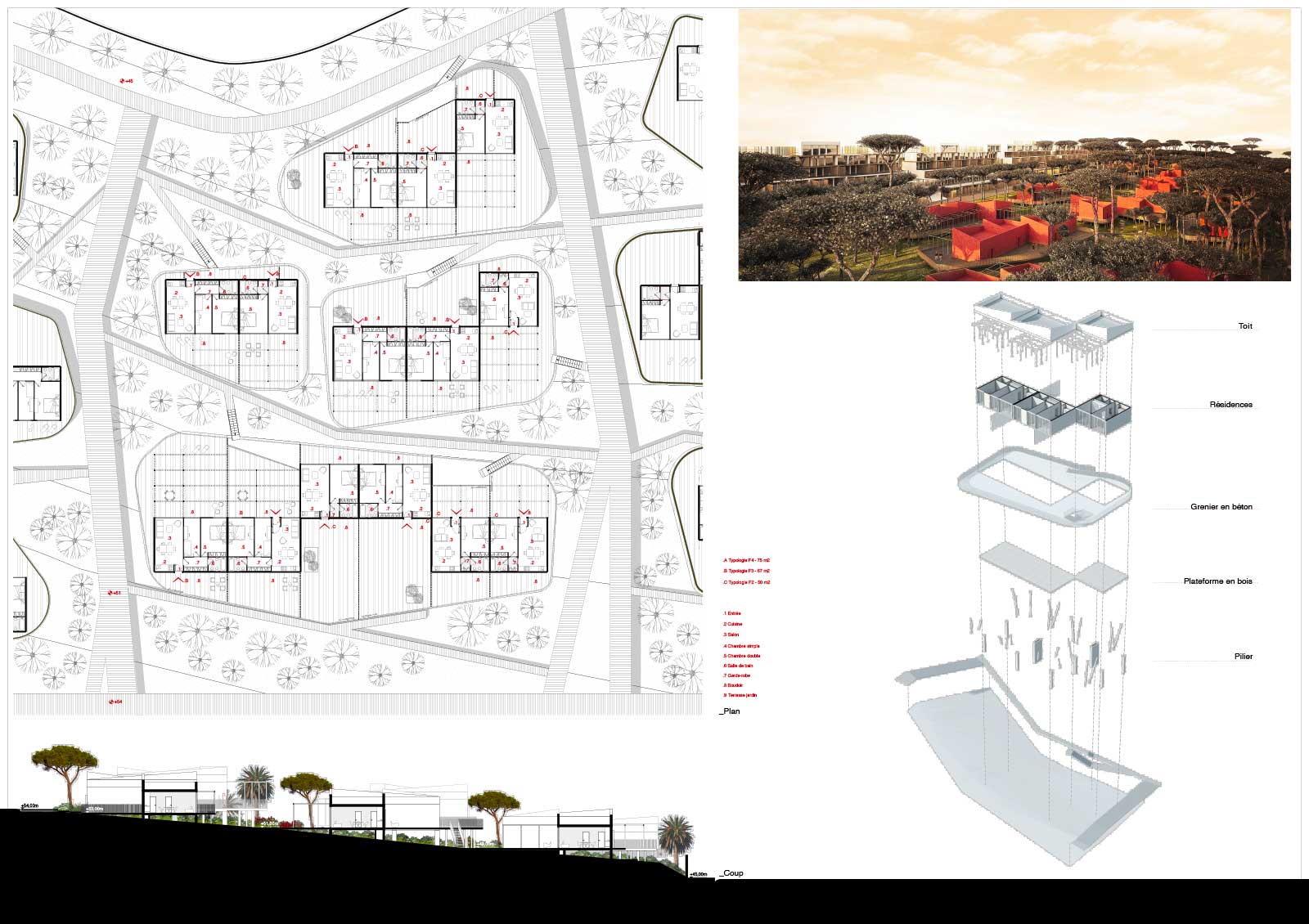 Study of a family complex in Zeralda
Tipaza, Algeria
2014

programma: Construction of a touristic-residential complex including:
Residential area (200 residences + restaurant, café, boutique, cyberspace), external buildings (party room, restaurant, café, ice cream shop, market), outdoor area (water park + swimming pools, outdoor theater, sports area), thalassotherapy center
> total area: 43 013 m2
> project area: 11 000 m2
> residences: 13 810 m2
> external buildings: 5 119 m2
> external areas: 23 251 m2
> thalassotherapy center: 833 m2
client: Algerian Republic, Ministry of National Defense, Project Direction for the construction of social infrastructure
project: Alfonso Femia * with Studio Marco Piva
structural and services engineering: FOR
images: ©Atelier(s) Alfonso Femia
"The project aims to contrast the 'punctuality' and diffusion, typical of the current development of the Zeralda coastline, consisting of schemes in which the scale of the bungalow or house becomes a unit of measurement." AF
The project for the family vacations on the new Zeralda complex is located near Golden Sands Beach. The current shoreline presents itself as a set of tourist complexes, each with its own identity and form of habitat, complex on the inside and "unable" to define a context given the possible future expansion.
The project aims to contrast the "punctuality" and diffusion, typical of the current development of the Zeralda coastline, consisting of schemes in which the scale of the bungalow or house becomes a unit of measurement.
The project plan is defined as a rectangle of size of approximately 530mx30m where the whole West side, near the driveway, is dedicated to services such as restaurant, thalassotherapy, happenings and parties, and the Hall of honour, while the whole Eastern part is dedicated to apartments and services dedicated to the restaurant/caffetteria and the cyberspace.
One clear Act defines the project.
On North of this, towards the sea, all open spaces such as the pools and outdoor theater, while to the South, in continuity with the entrance on Chemin du Complexe are located the parking spaces of the residences. The remaining northern part of the country, consisting mainly of dunes, is left free for the development of the future water park and for the establishment of any apartments.
The decision to thicken a large part of the volume to the South helped to preserve much of the existing pine forest, limiting as much as possible the use of the soil and allowing the opening toward the Mediterranean Sea and enjoy the best view on the coast.