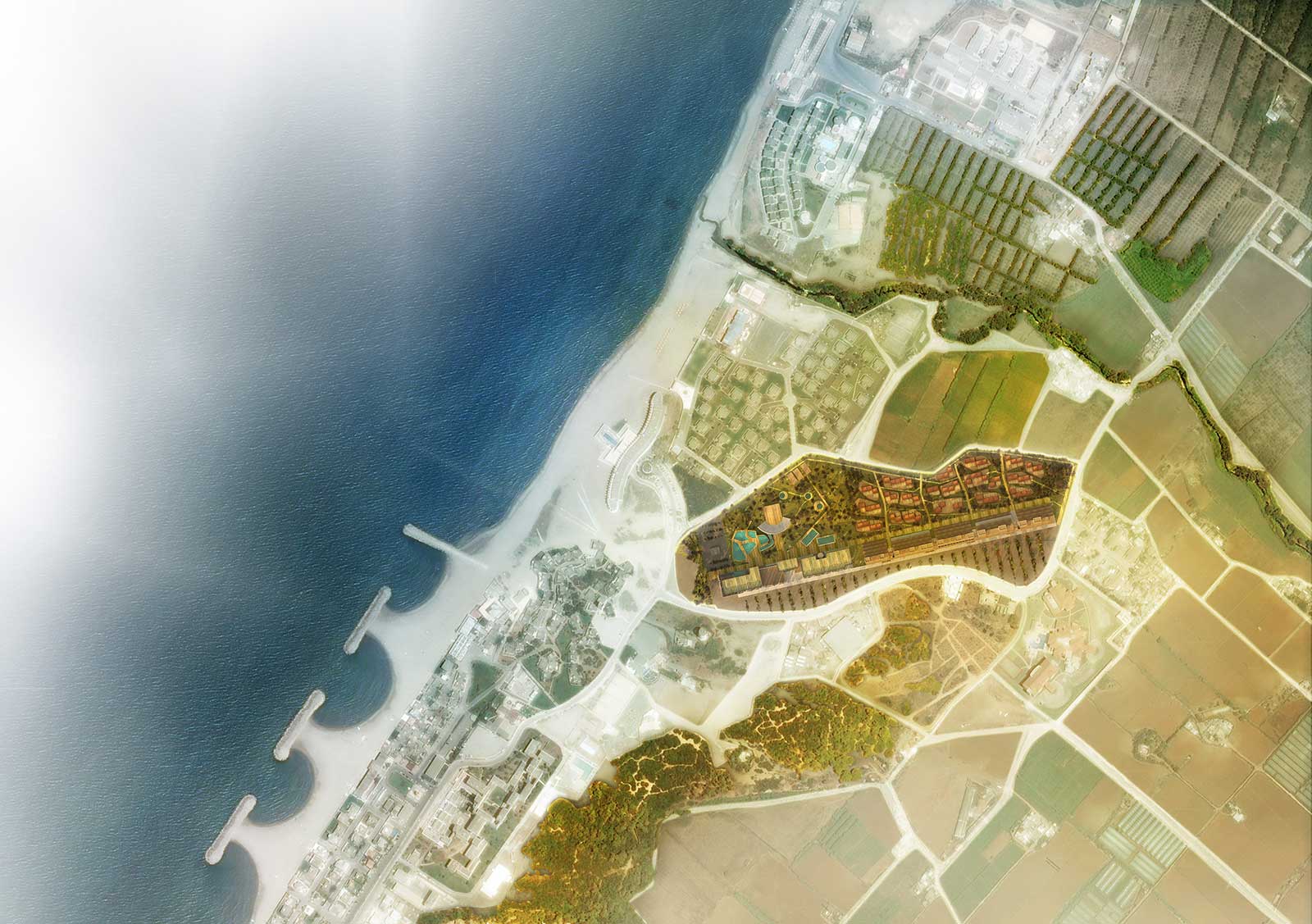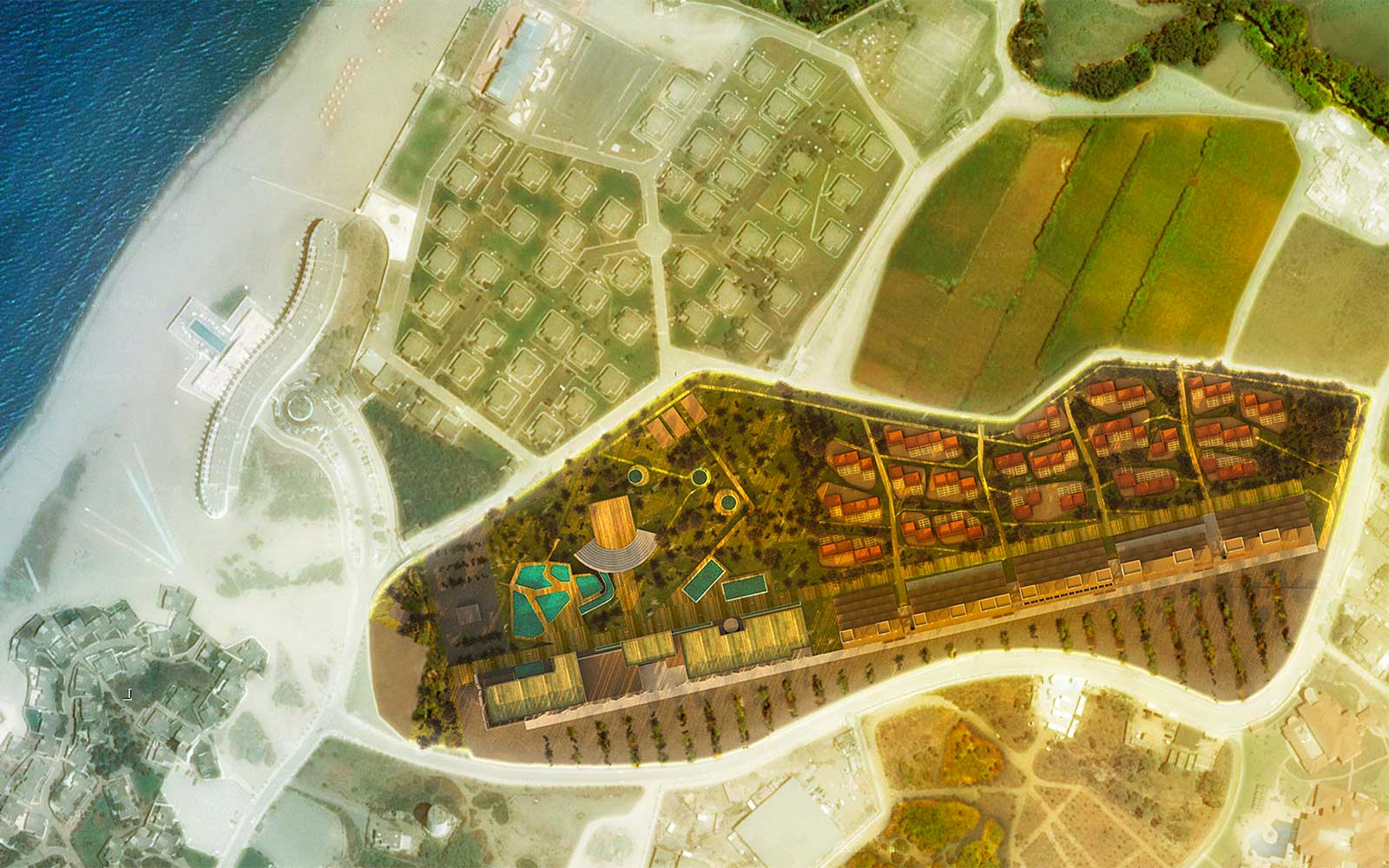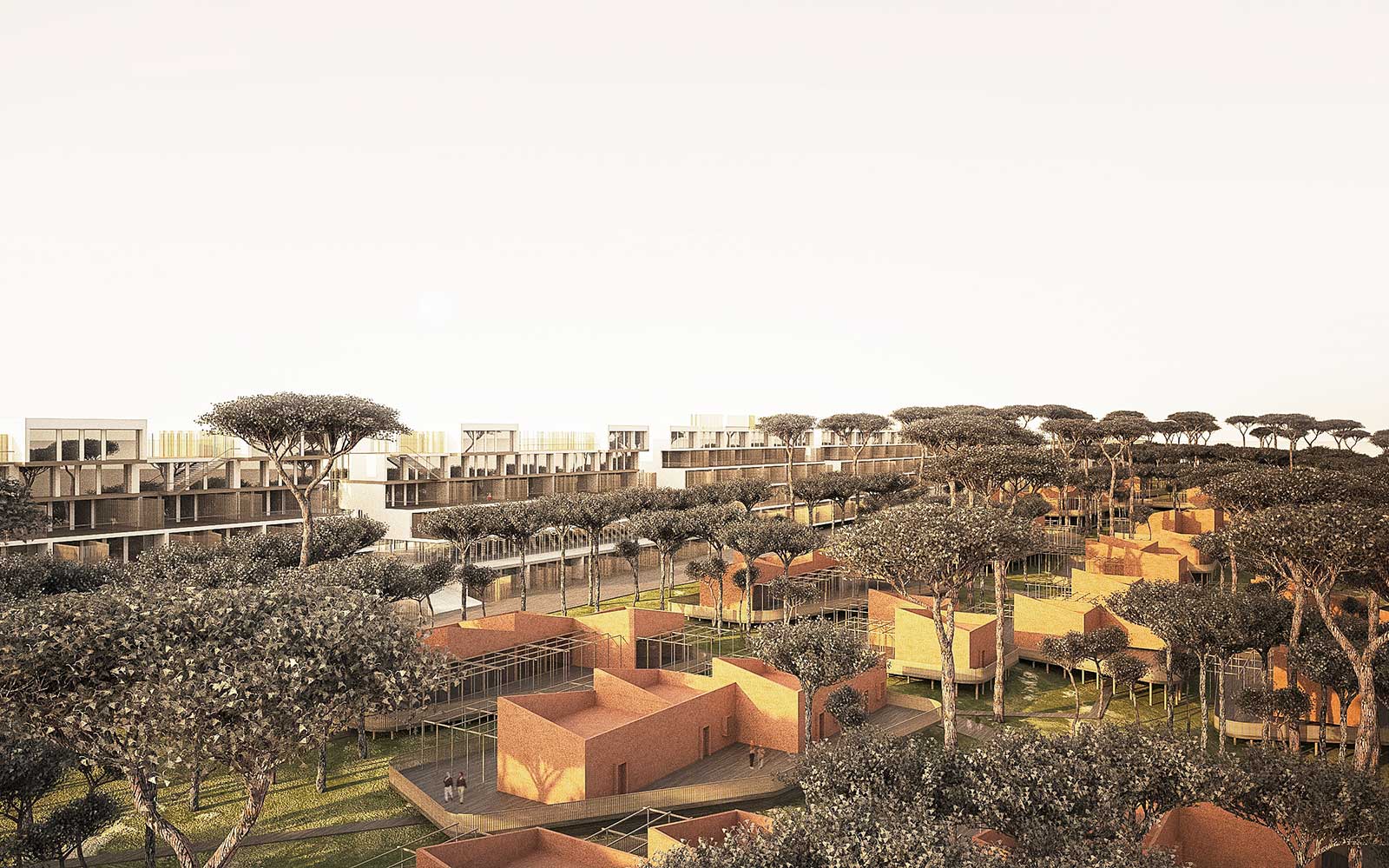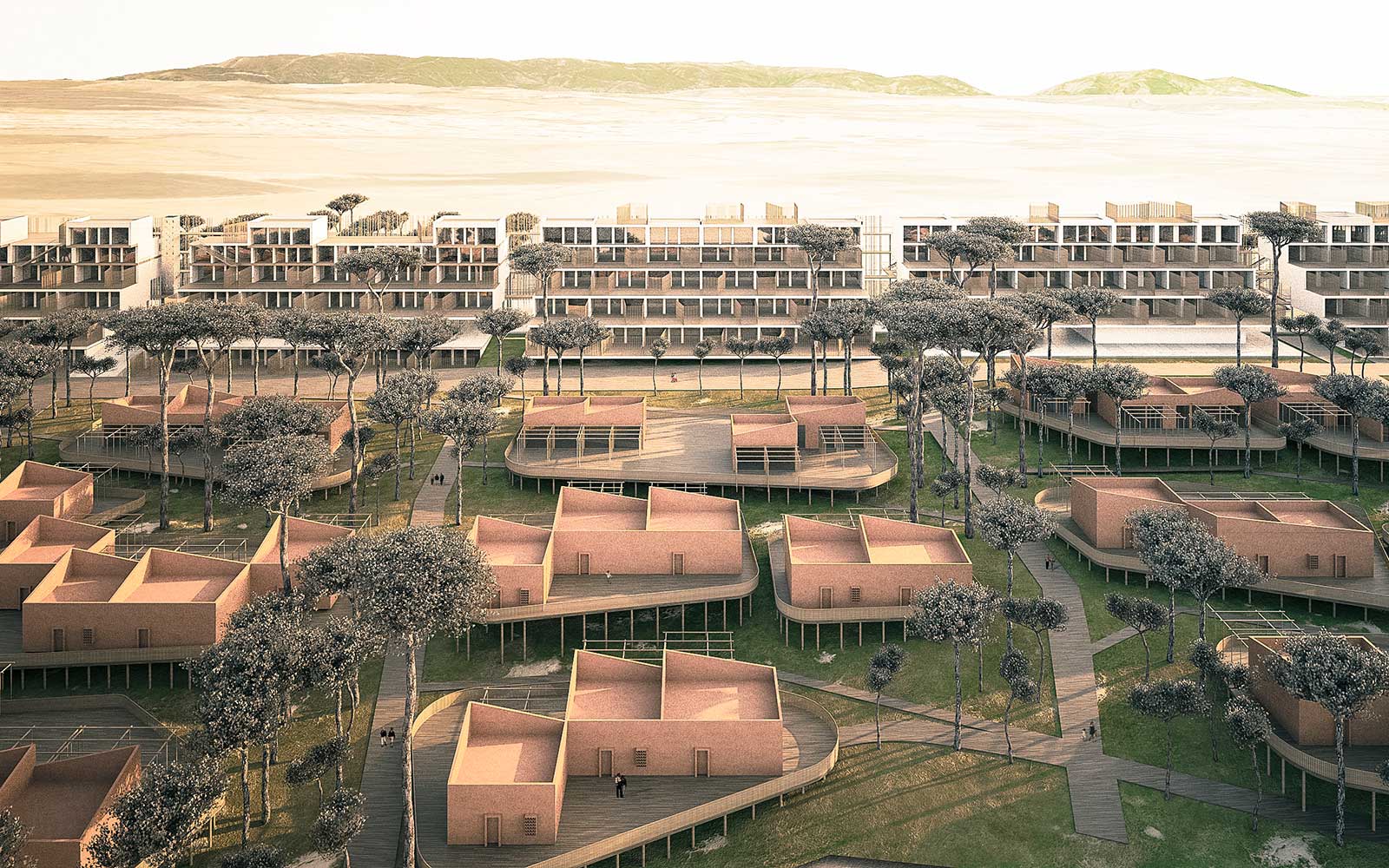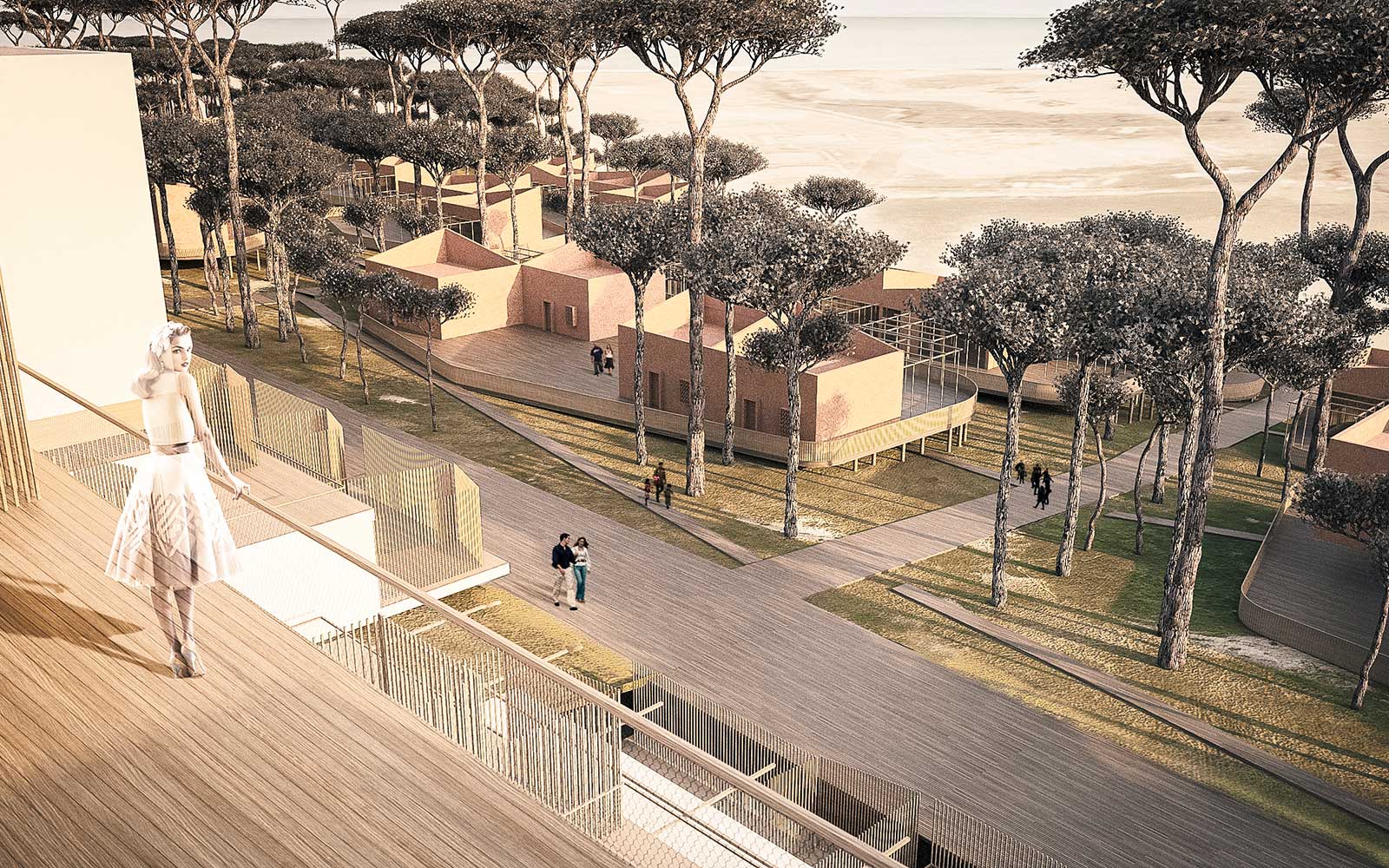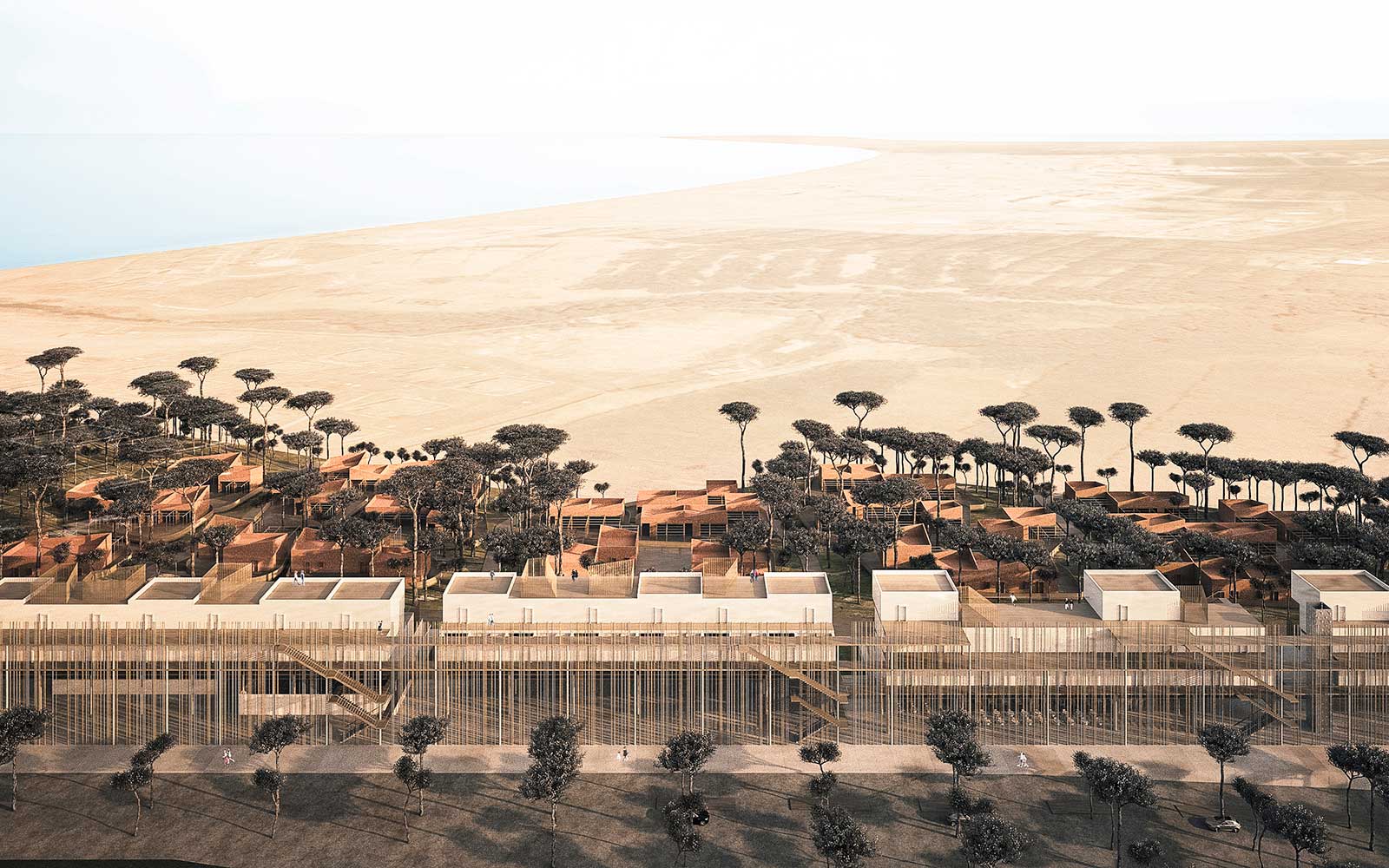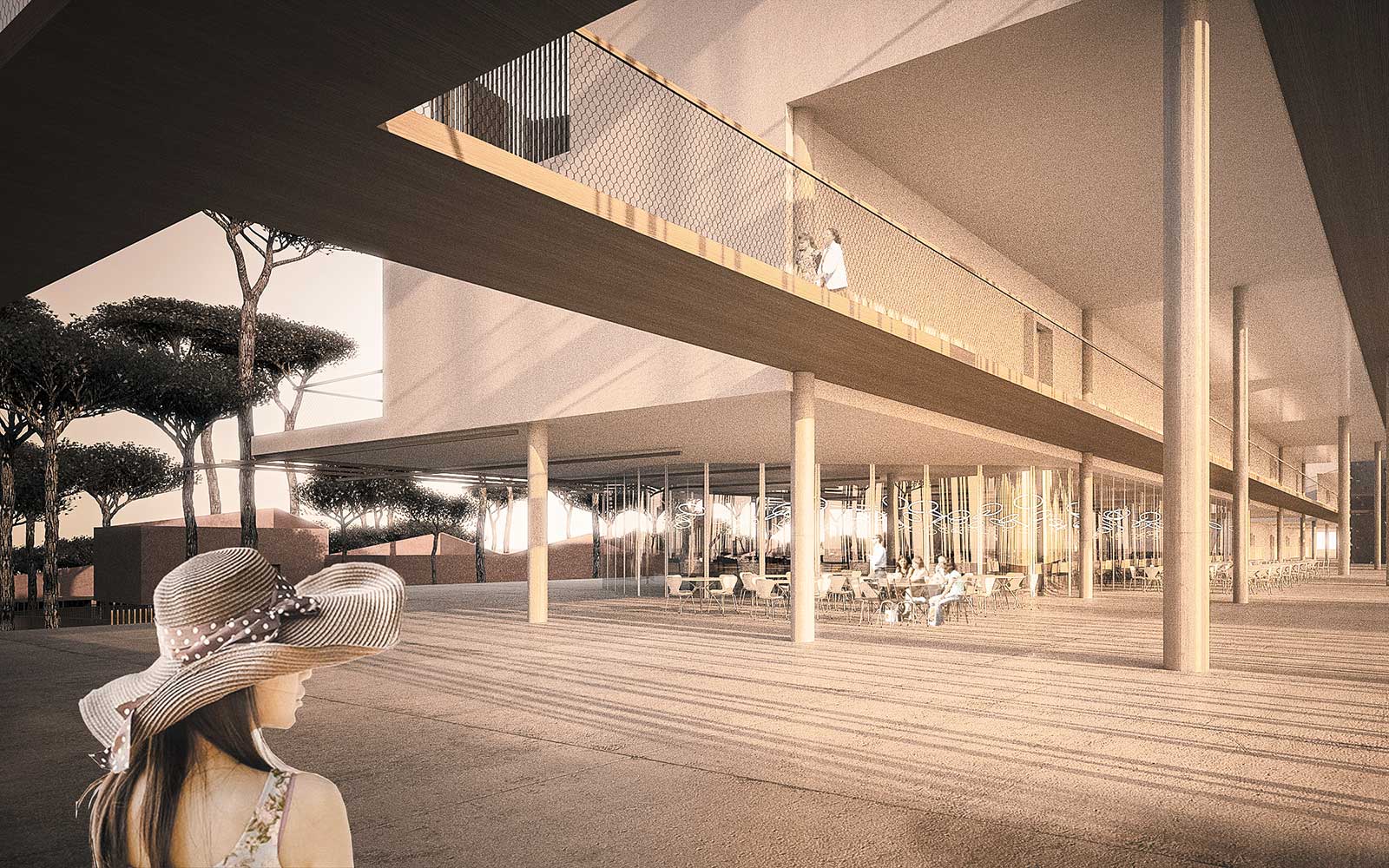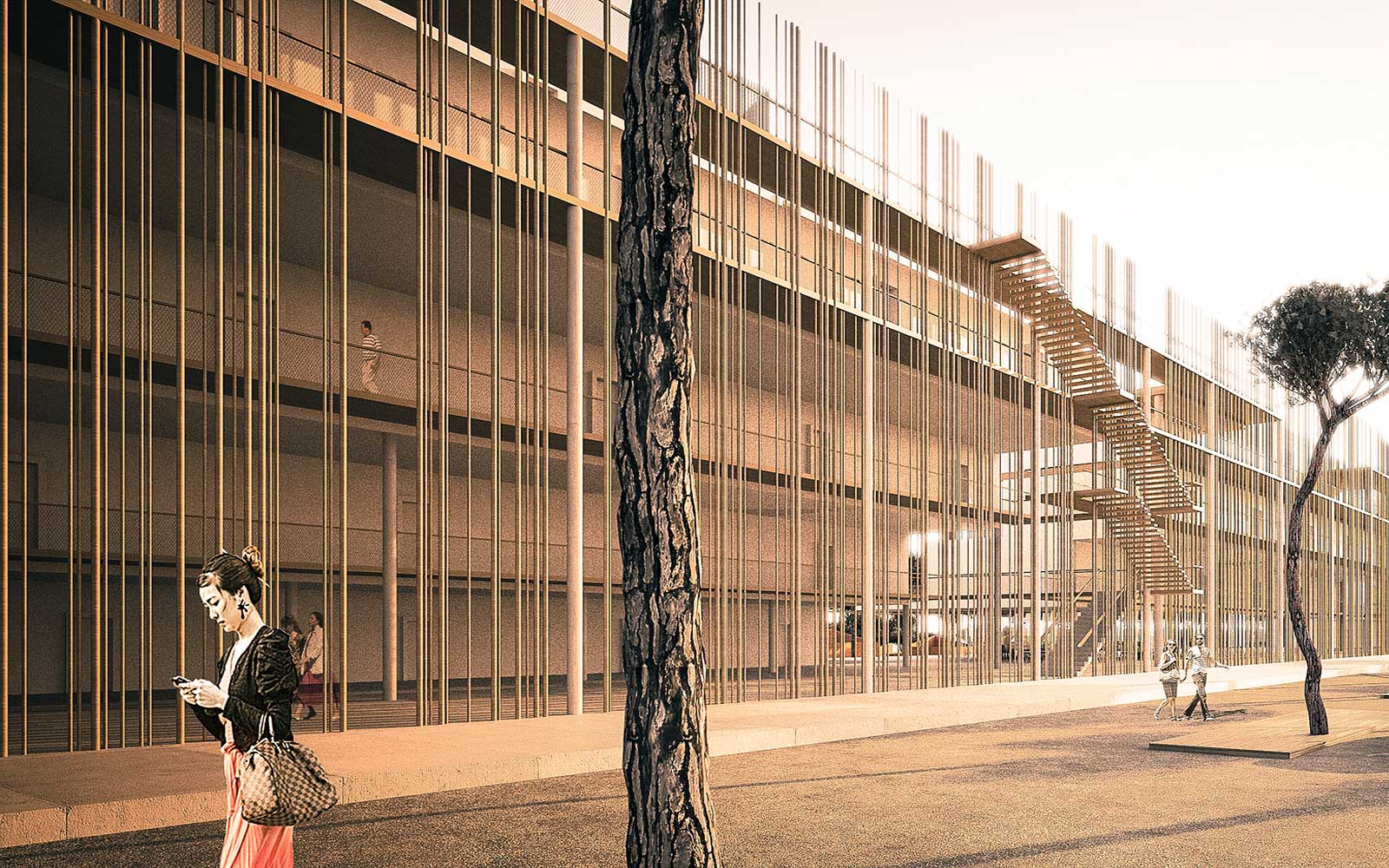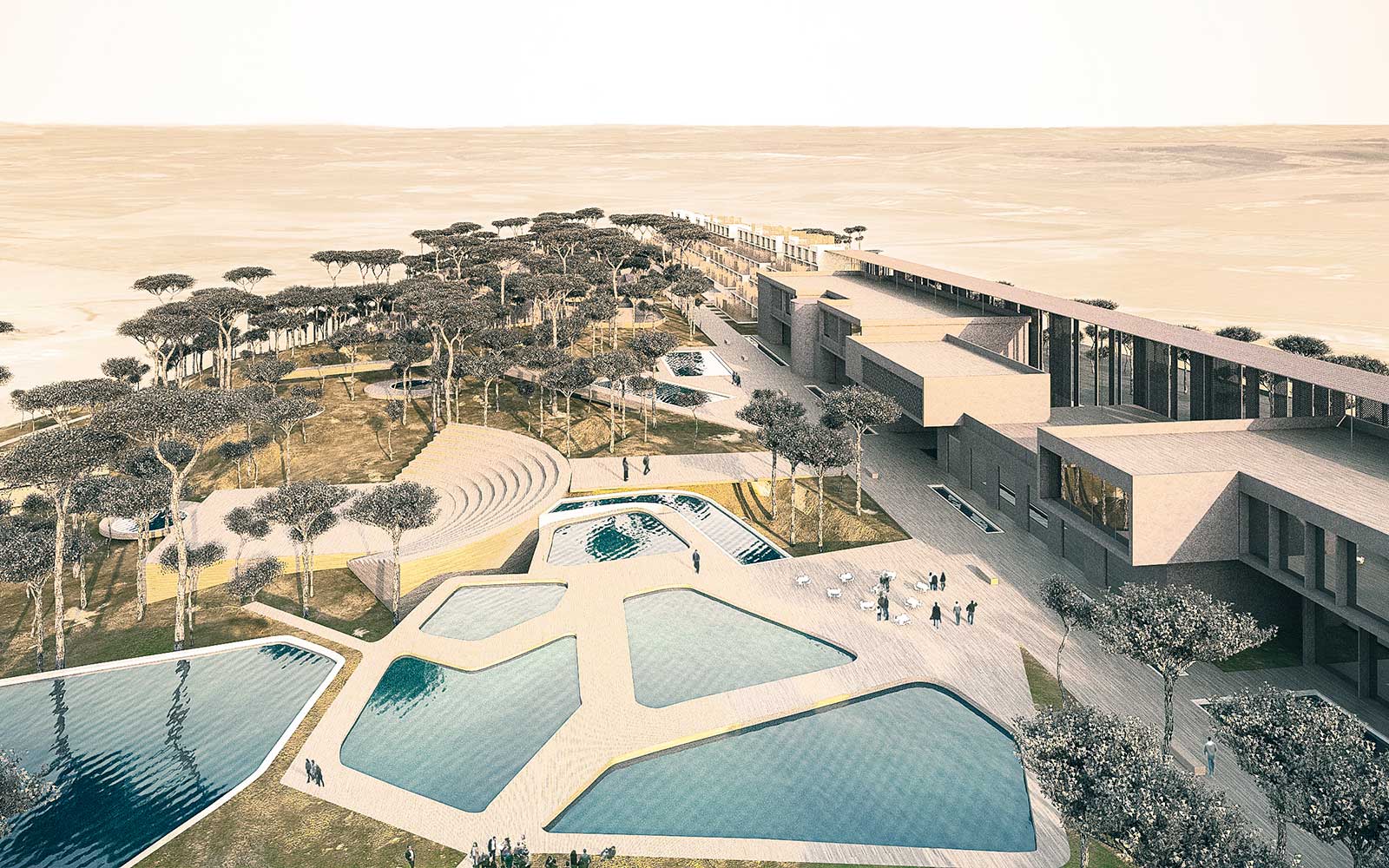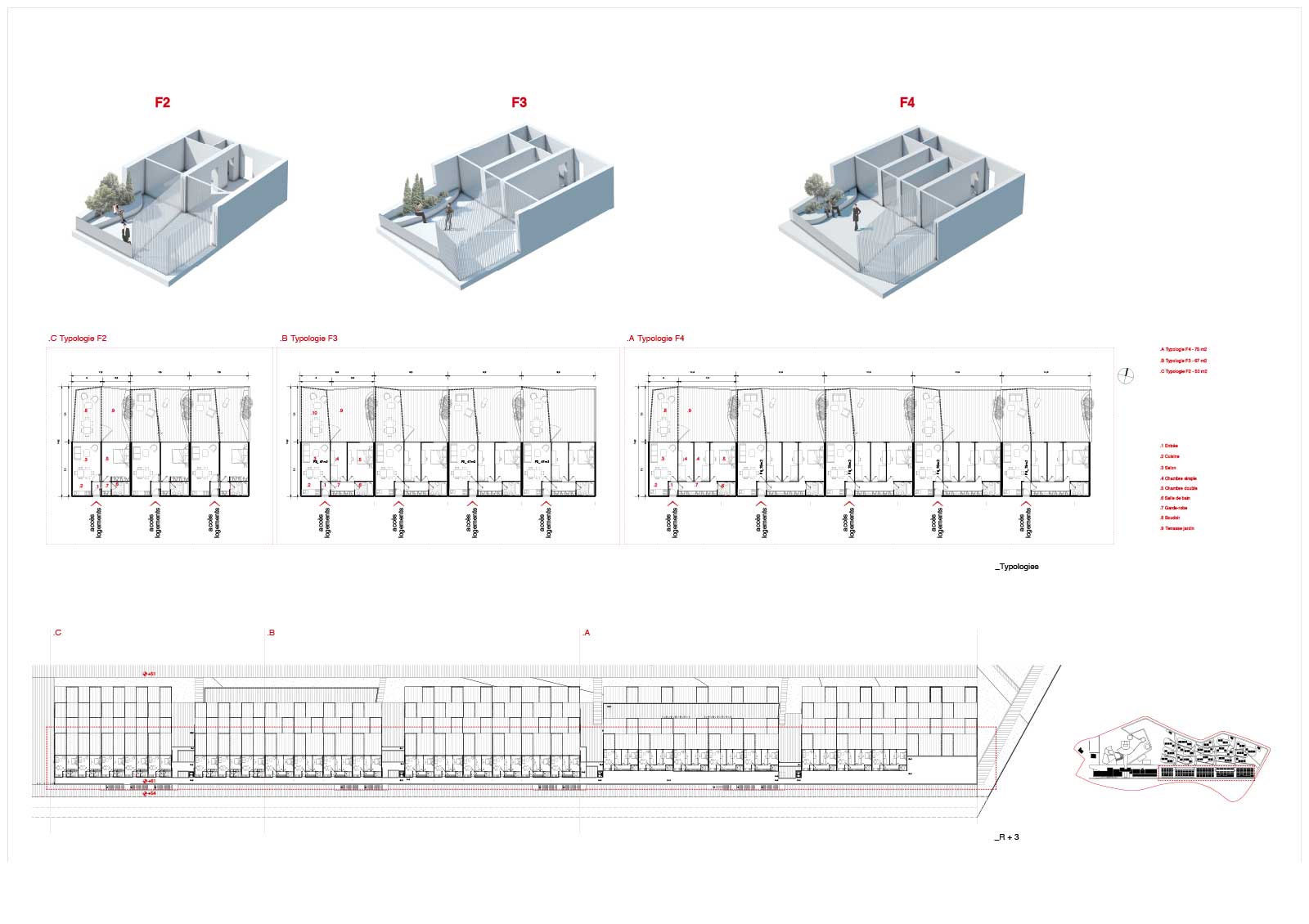 Study of a family complex in Zeralda
Tipaza, Algeria
2014
1,1 he
client: Ministry of the National Defence
architects: * with Studio Marco Piva
The project zone is divided between two areas: the south one is on a superior height and has a best view on the sea whereas the north one is characterized by a pine forest, where it is difficult to perceive the Mediterranean Sea presence.
The project uses these conditions to take place along the south border. In this way, most of the apartments and services can enjoy the best view on the coast.