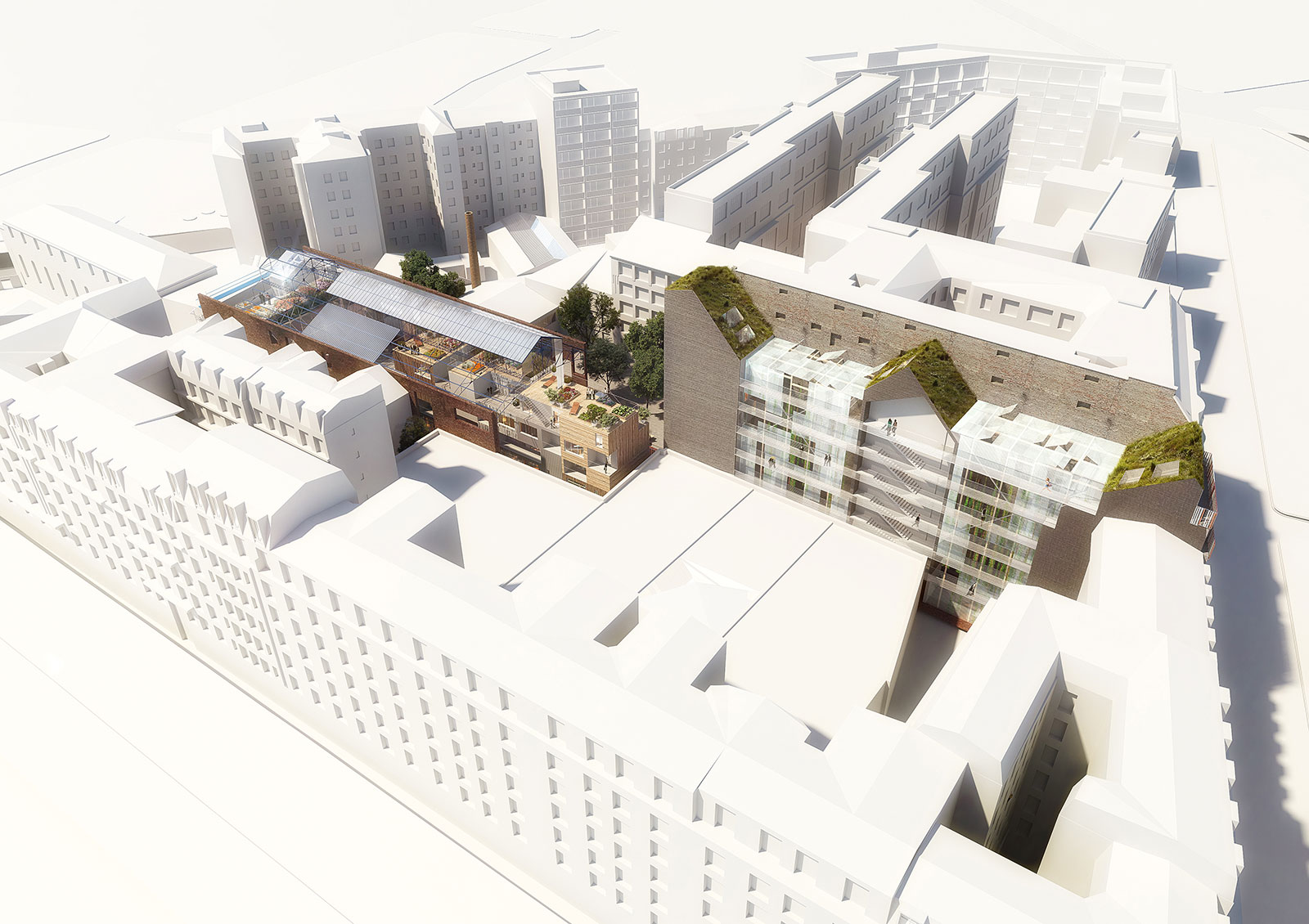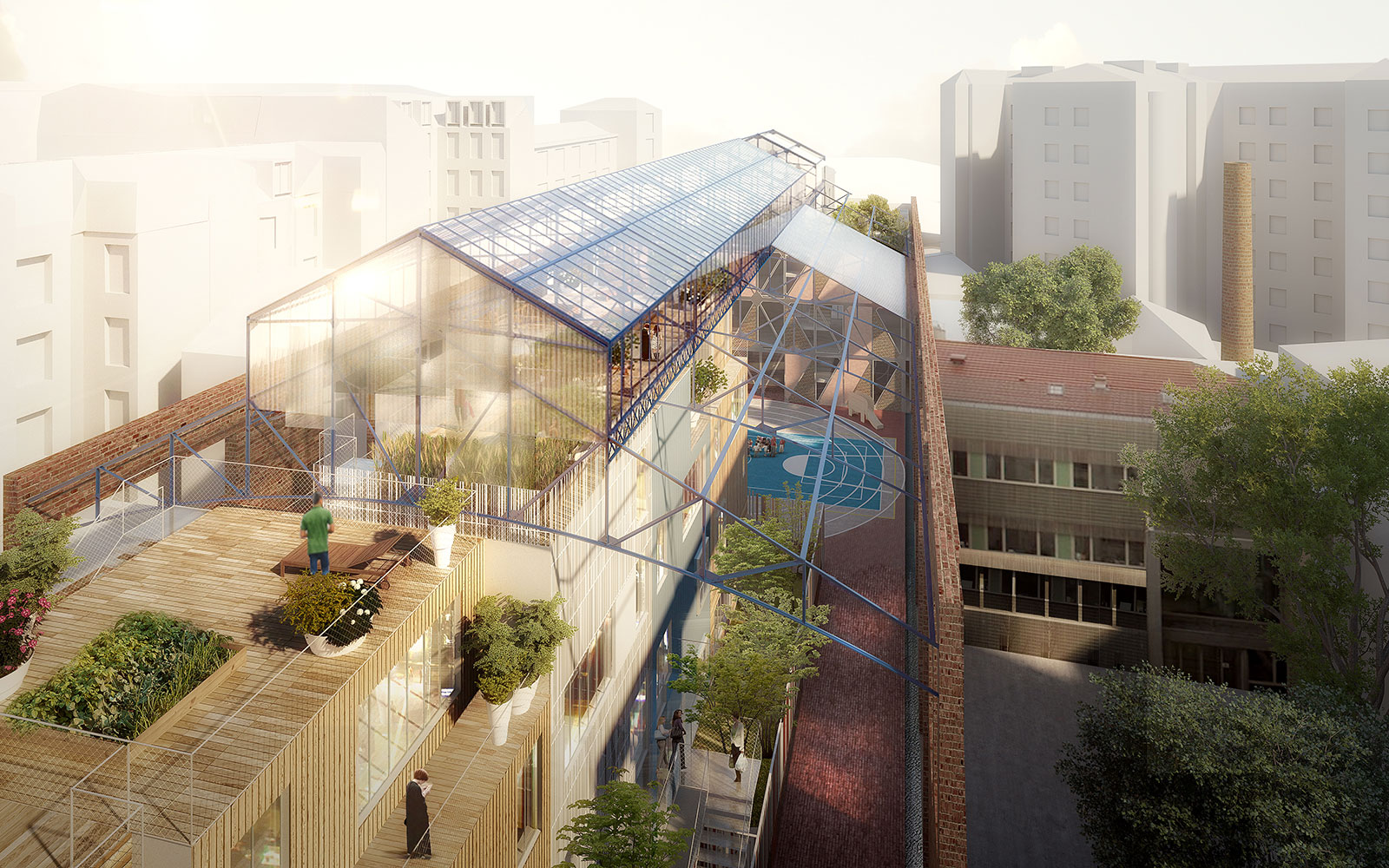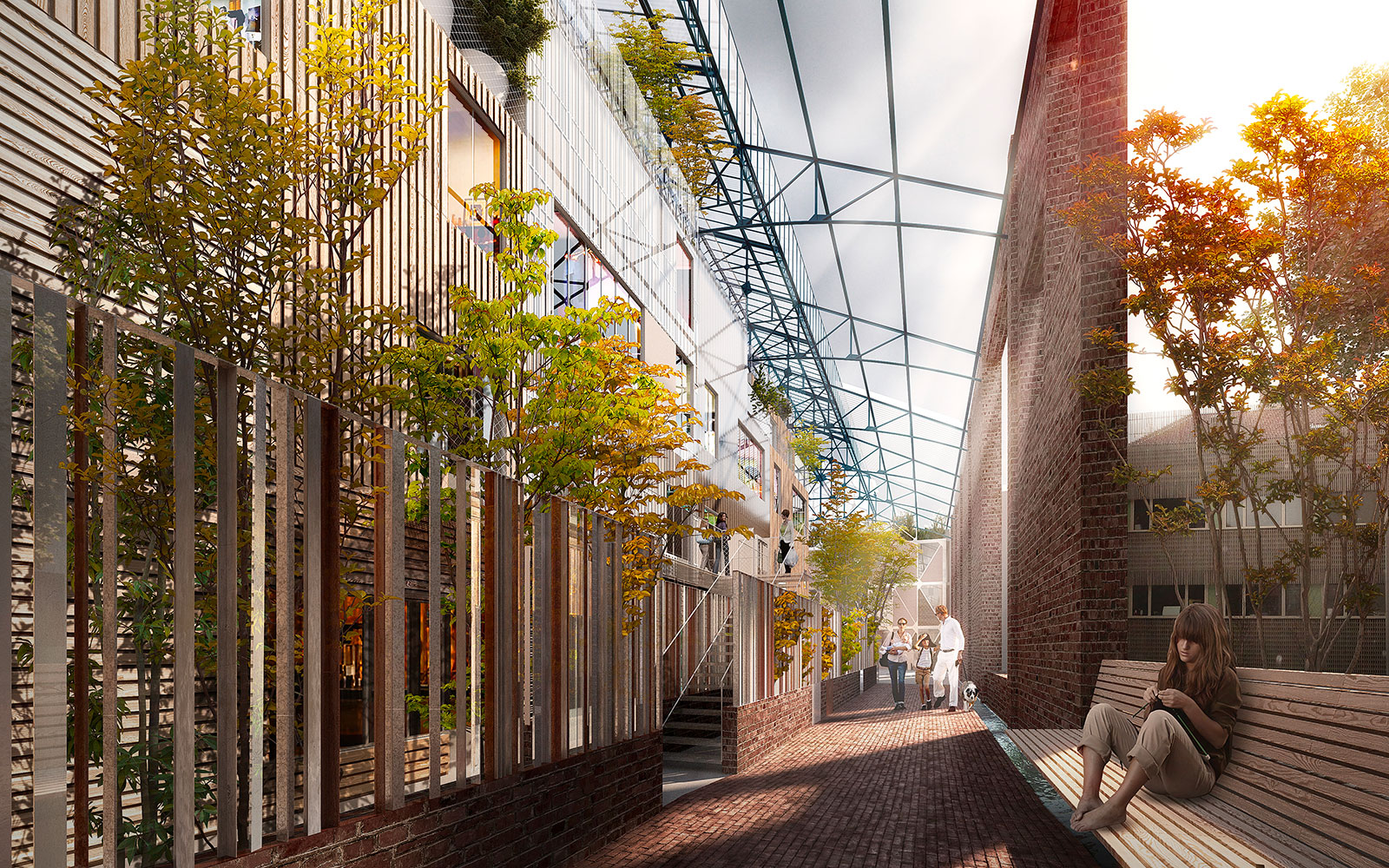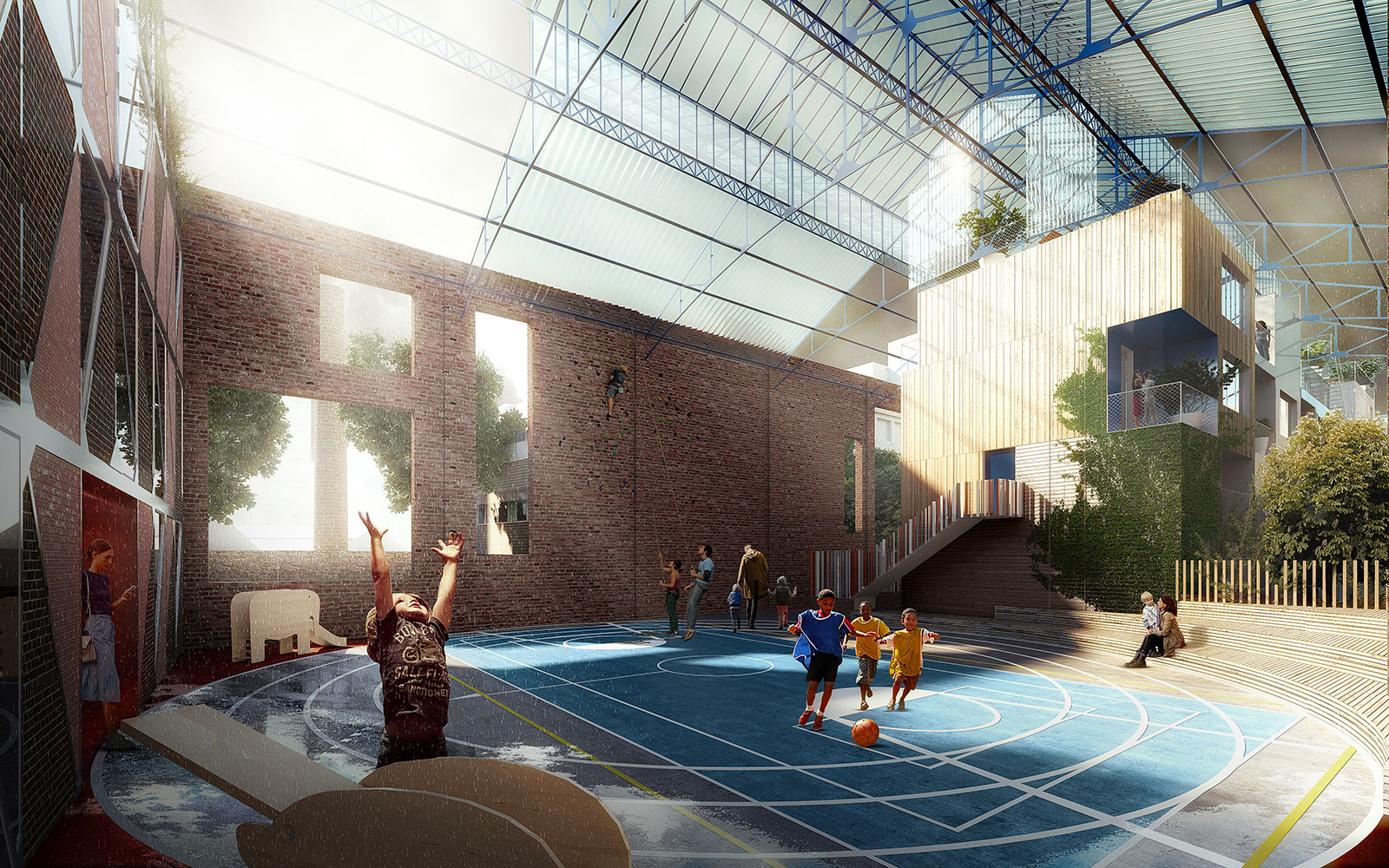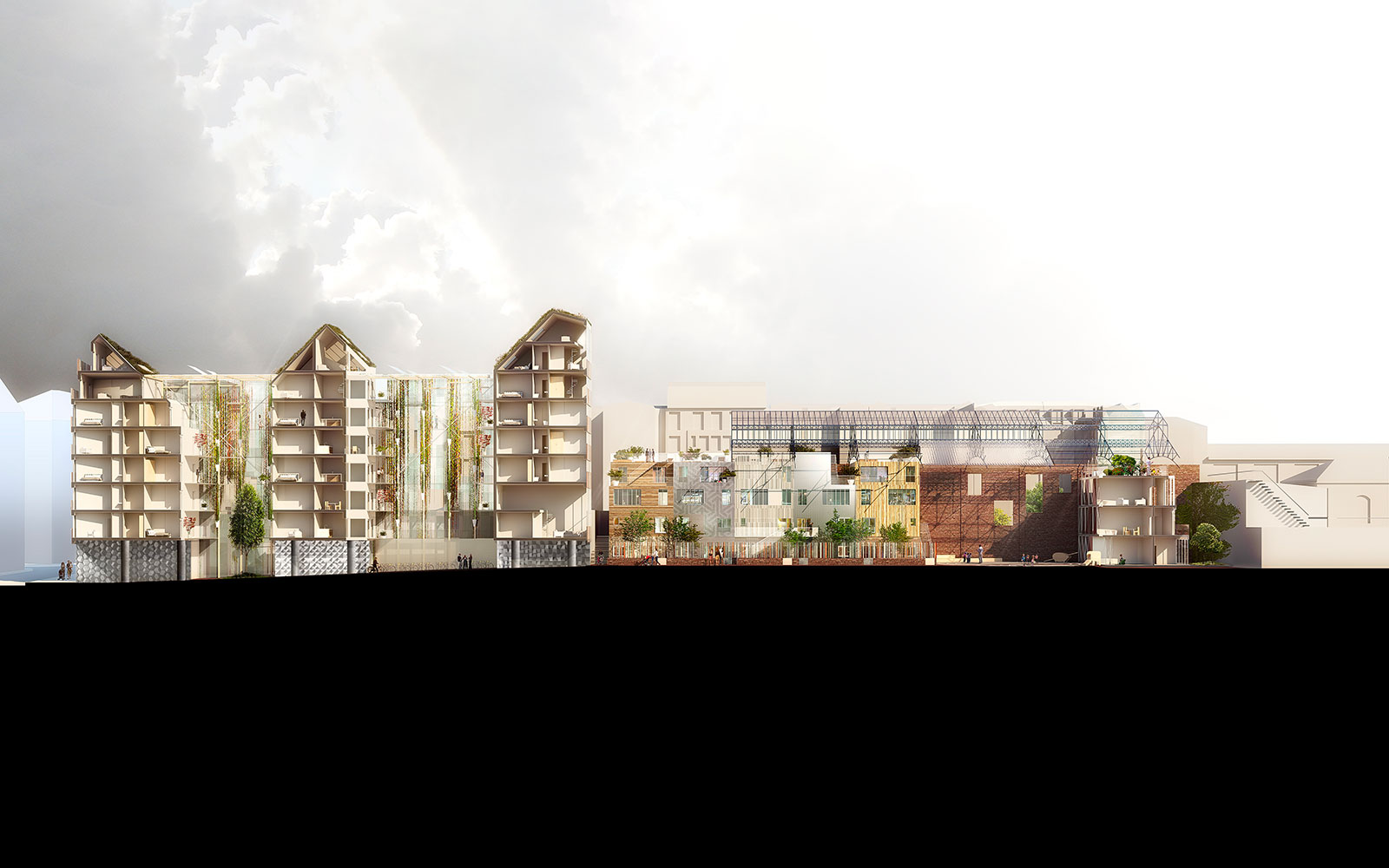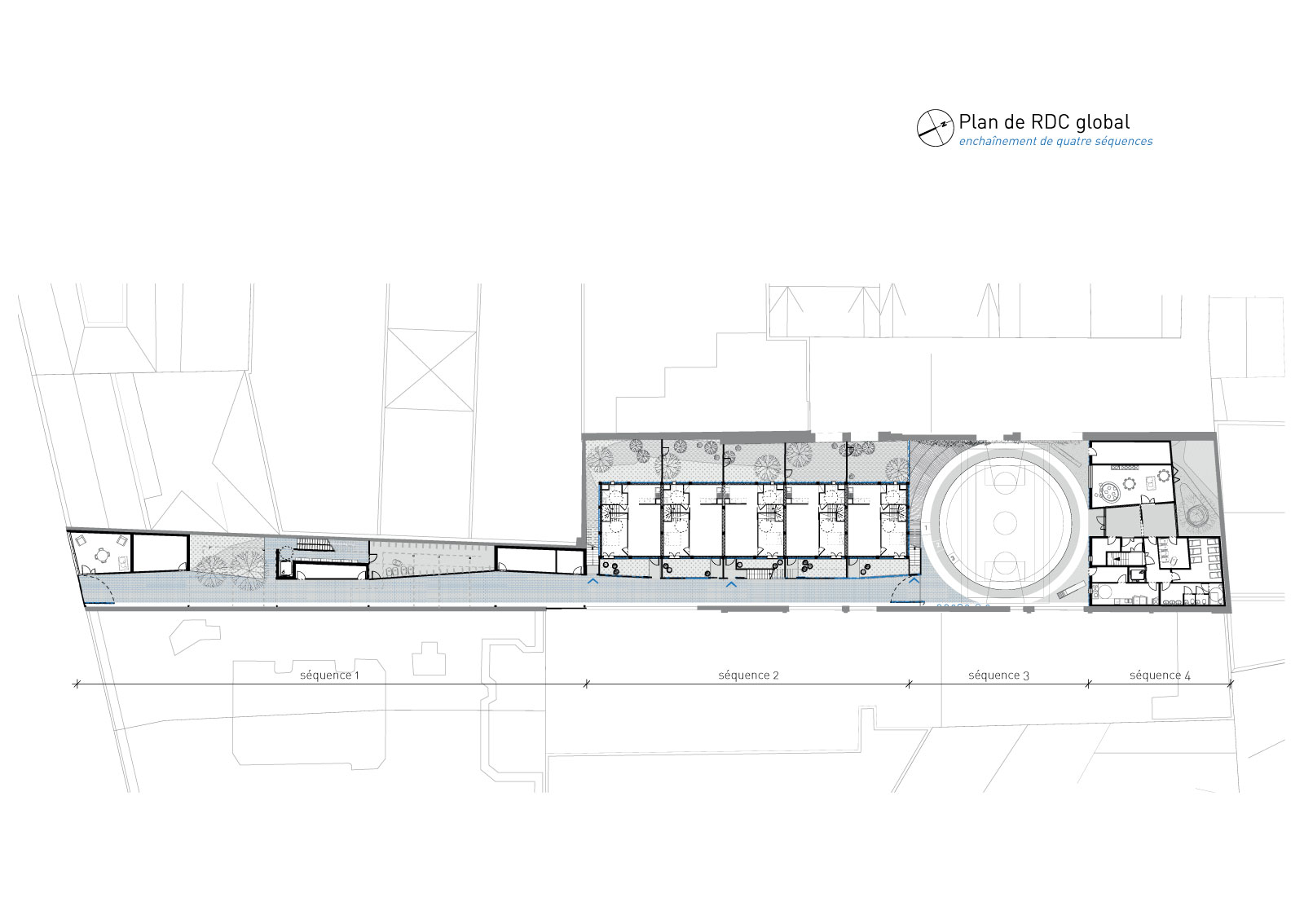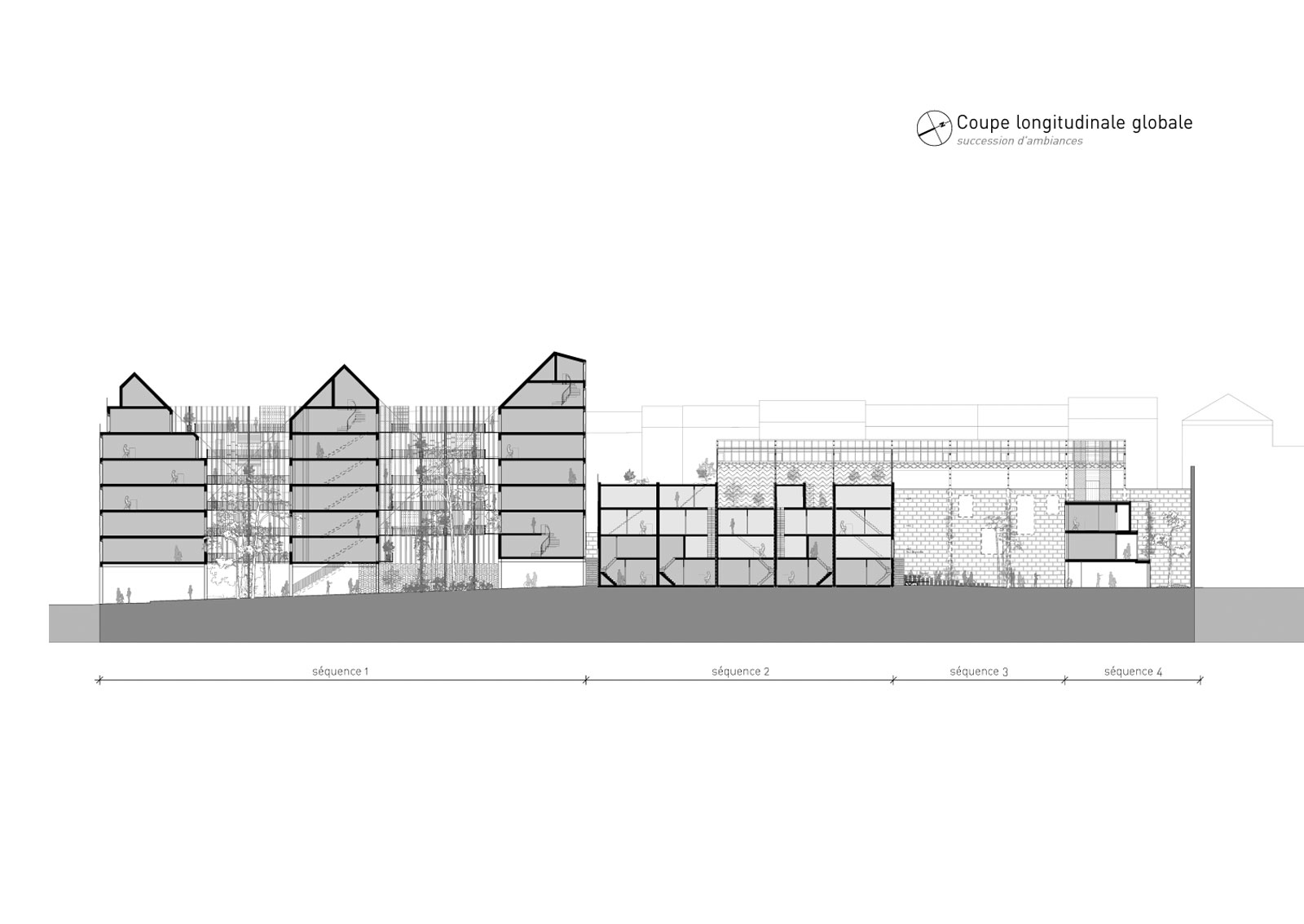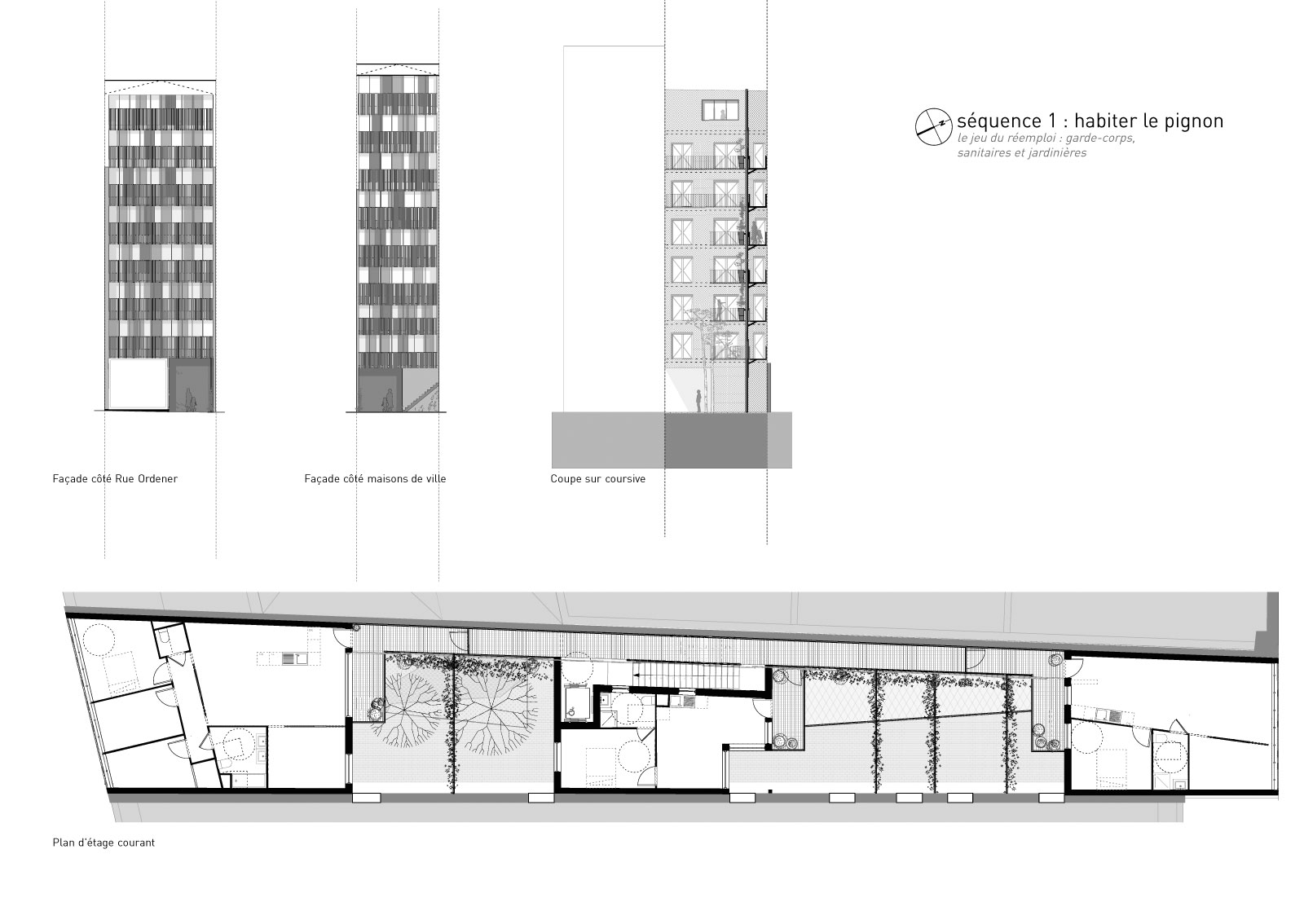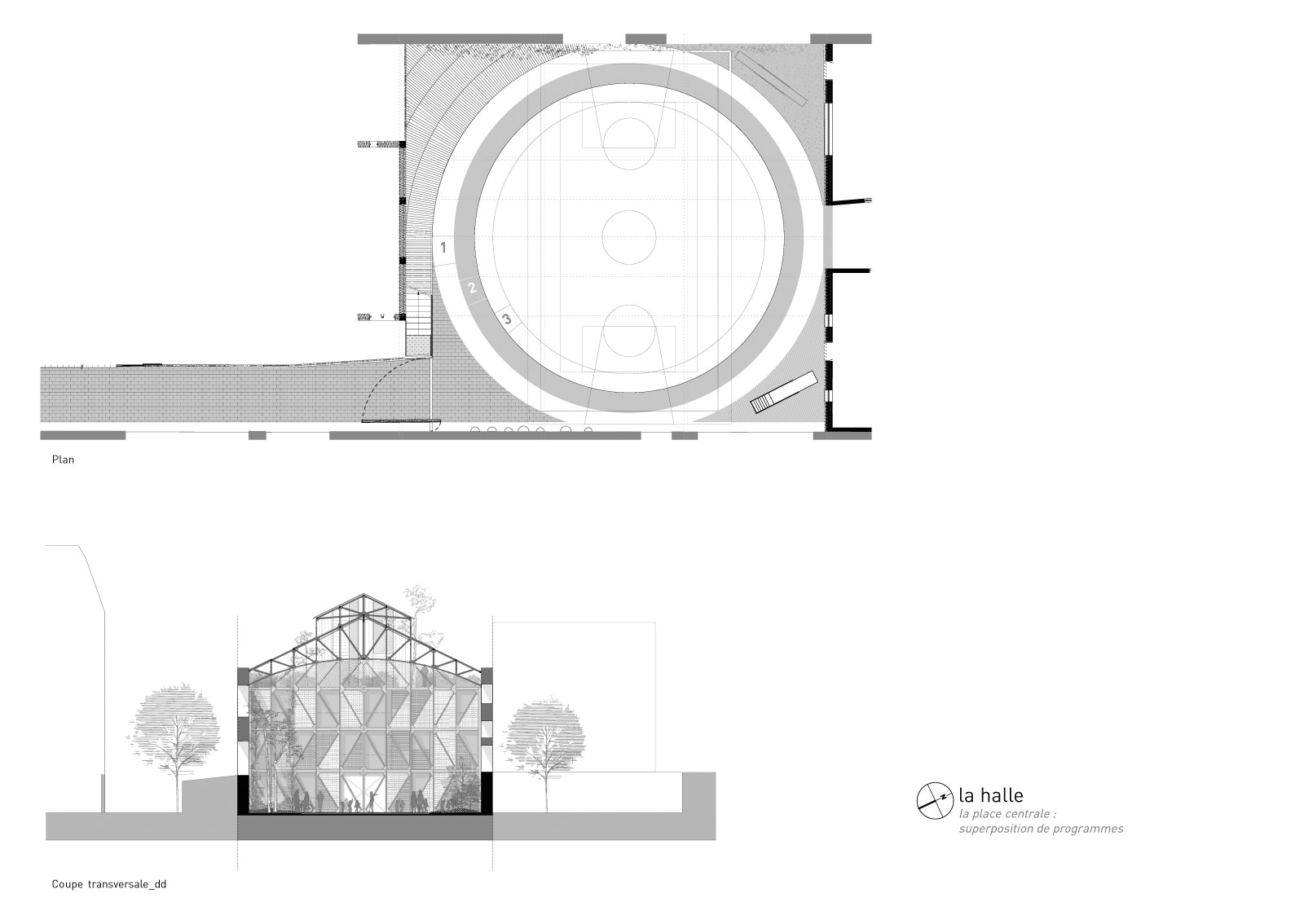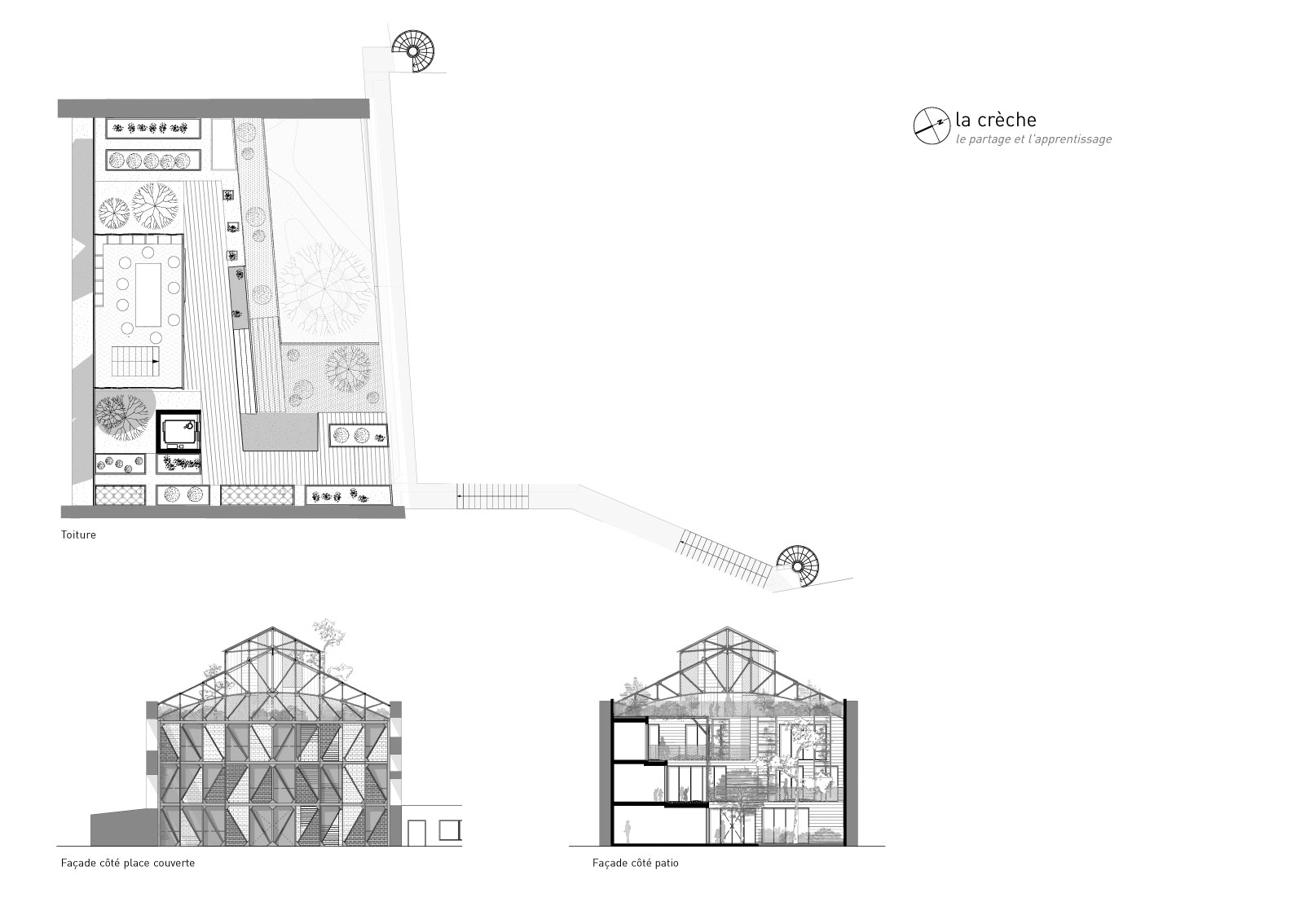 Re-invent Paris – Requalification of Ordener's plot
Paris, France
2015

program: Requalification of the Ordener's plot, including a kindergarten, 27 house units, a shared educational garden and a hall
area: 2 513 sqm

client: City of Paris
Alfonso Femia / Atelier(s) Alfonso Femia with
landscape design: ALP, Après la pluie
structural engineering: AURIS
design and environmental engineering: Franck Boutté Consultant
consult in urban agriculture and social experimentation: ESEL, Ecole Spéciale des Espaces Libres
consult on recovery and reuse process: Collectif YA+K
developer: Coffim SA

images: ©Tada
The site located on the 183 Ordener street caught our attention because it deals with issues going beyond its scale and the surface to develop. Indeed, it is based on concerns that don't rest on the spectacular or patrimonial naure of the existing building but on the exceptional nature of a common plot with a simple program. We wish to create with the daily, the ordinary by giving it a specific importance. We were passionated about that, with the idea of resewing this forgotten and undeveloped plot of islet. We wanted to insert an ordinary program in the sense of common, banal by treating it in an extraordinary way.
This is one of our first challenges: we hope that the project will influence the daily life of the inhabitants, as we wanted to reflect on news ways of habiting. In this dynamic transformation, particulat to capital cities, the scale of the proximity, the building, the islet and the neighbourhood has to find an important and essential role.