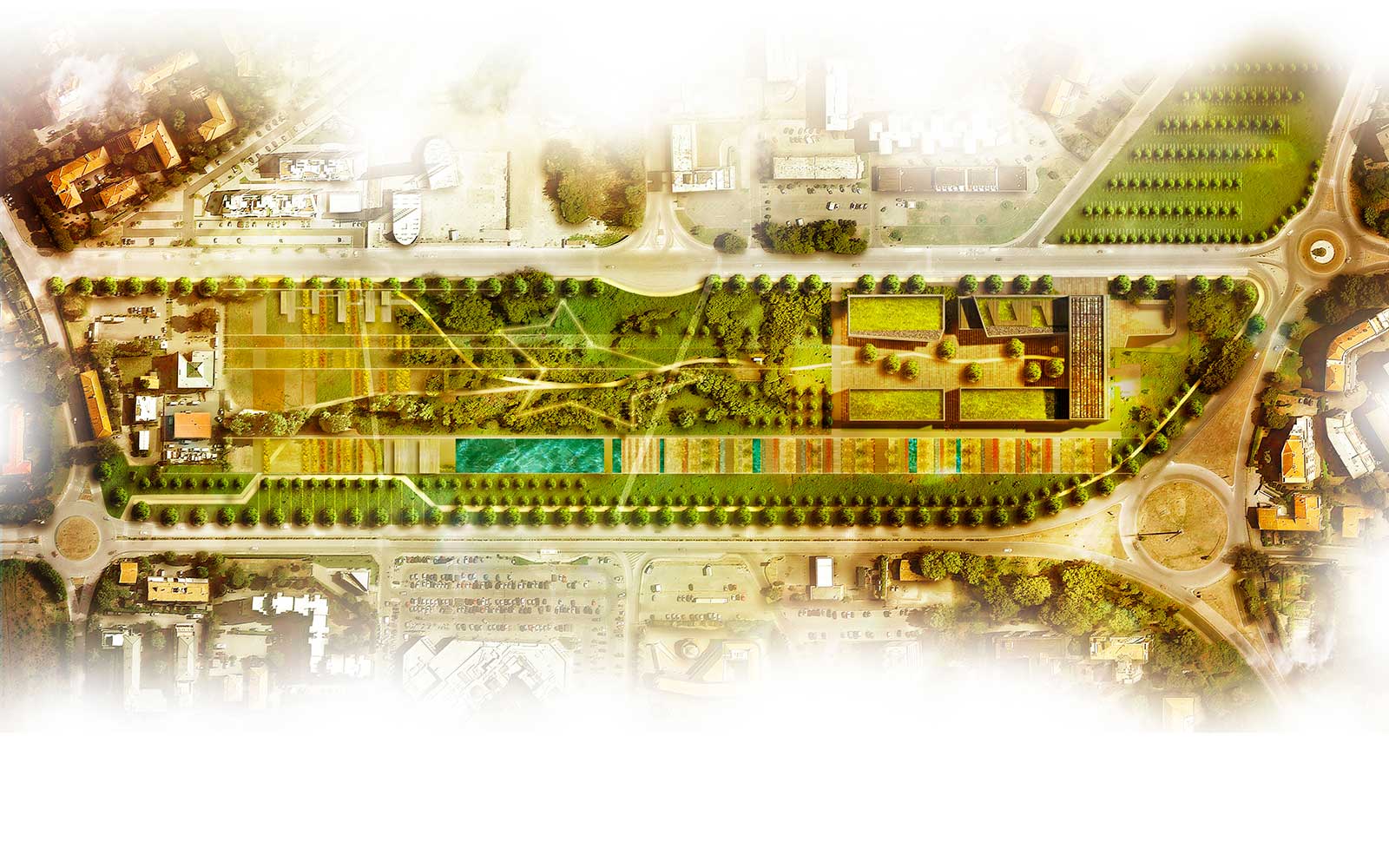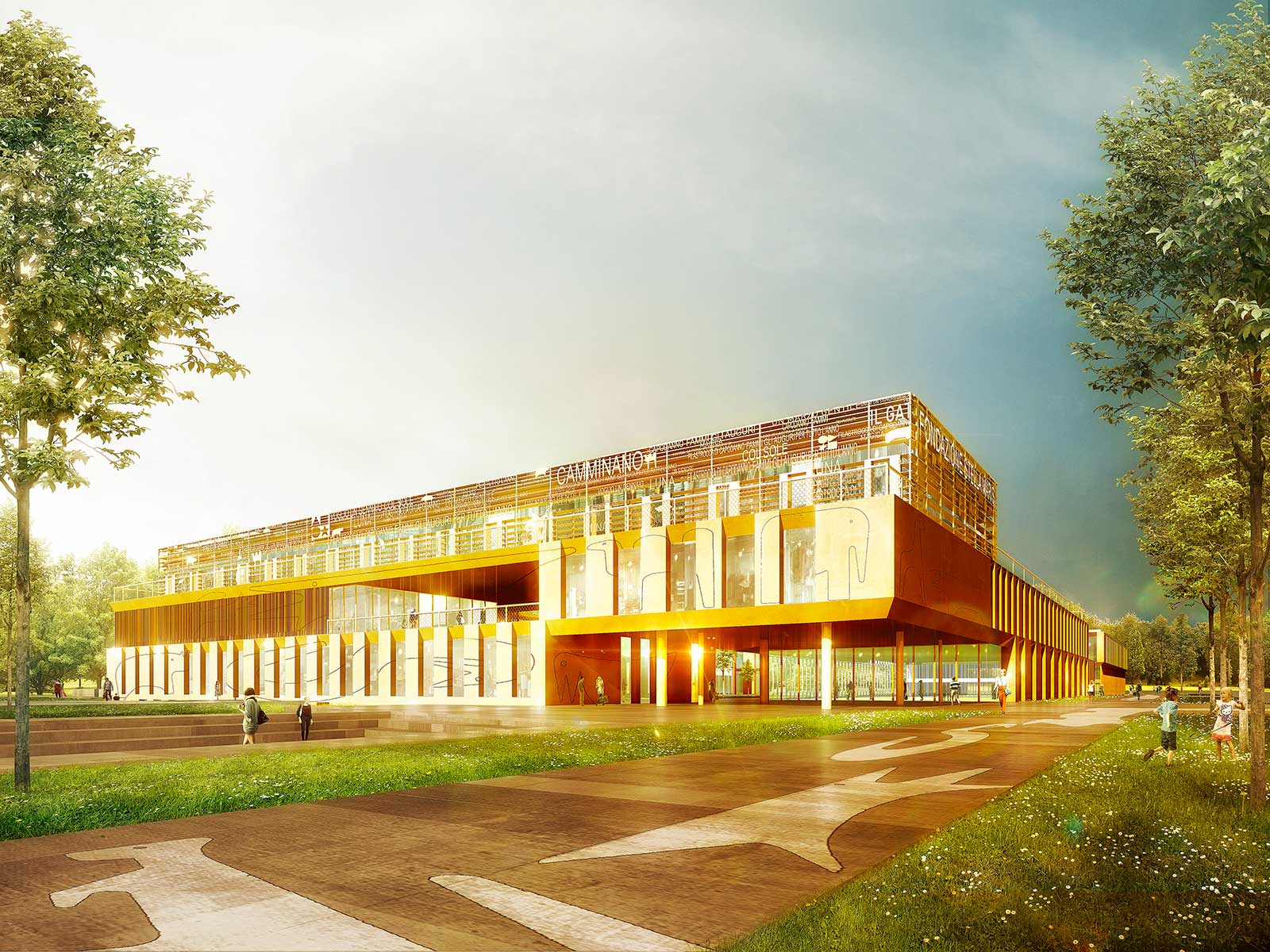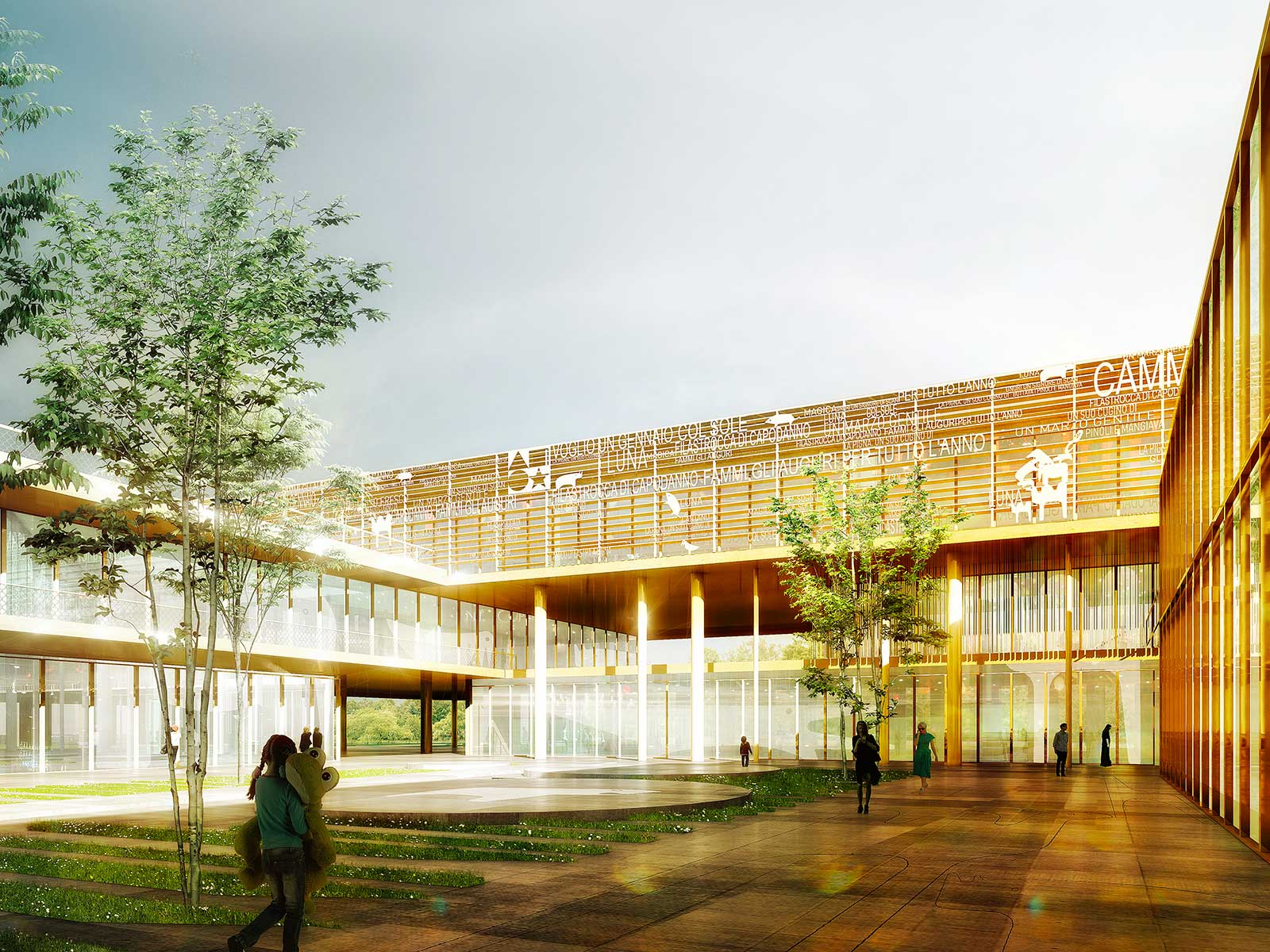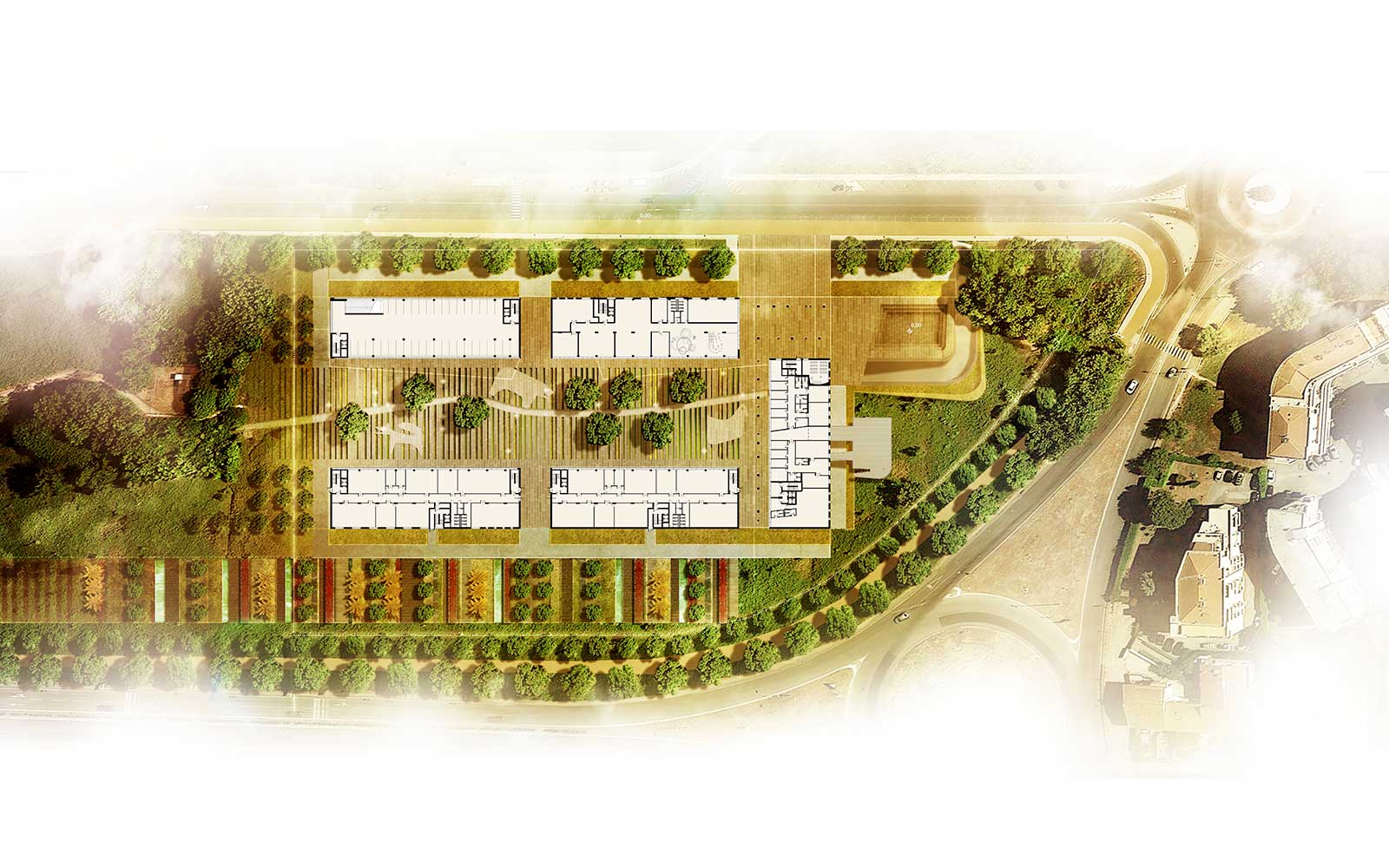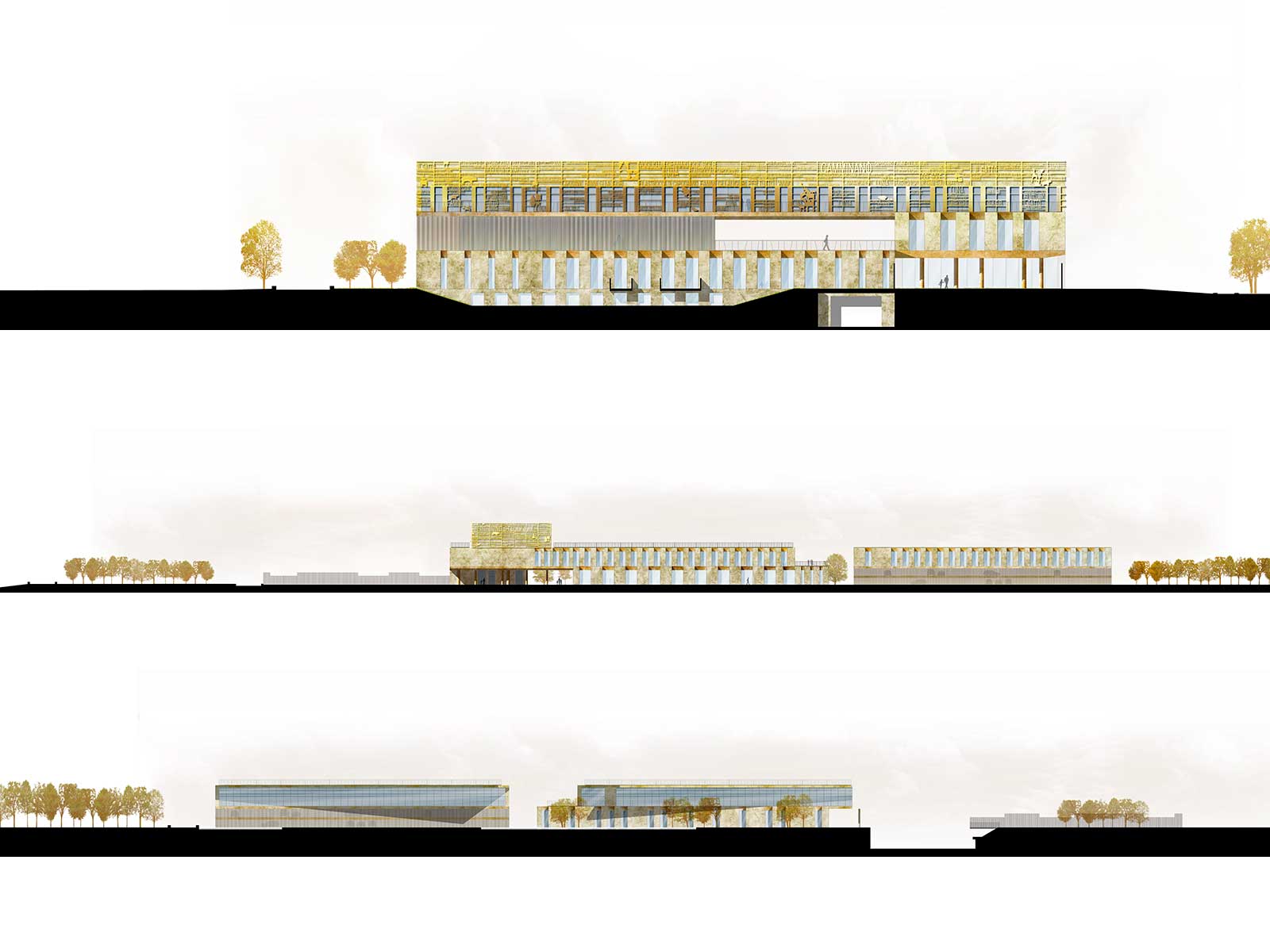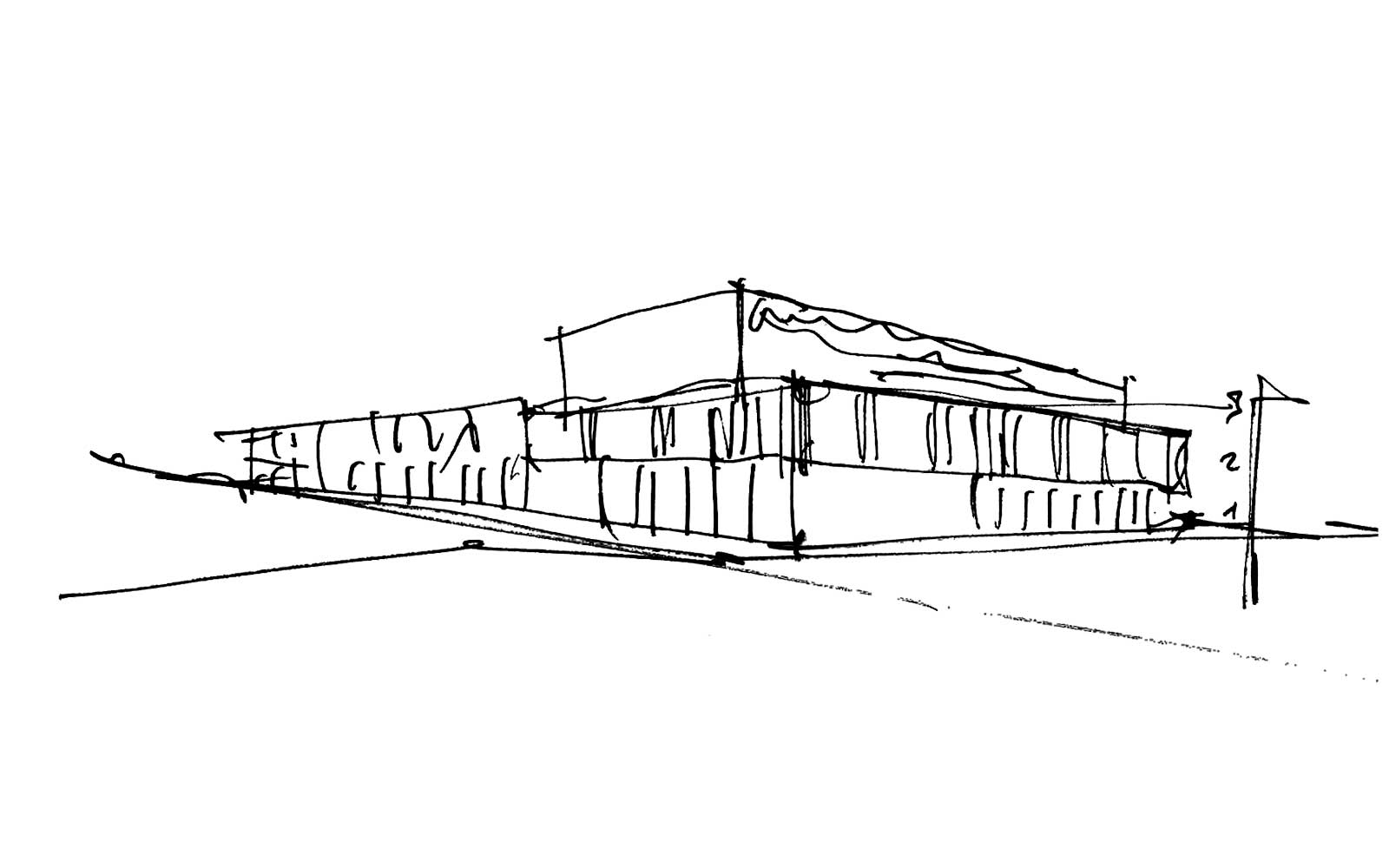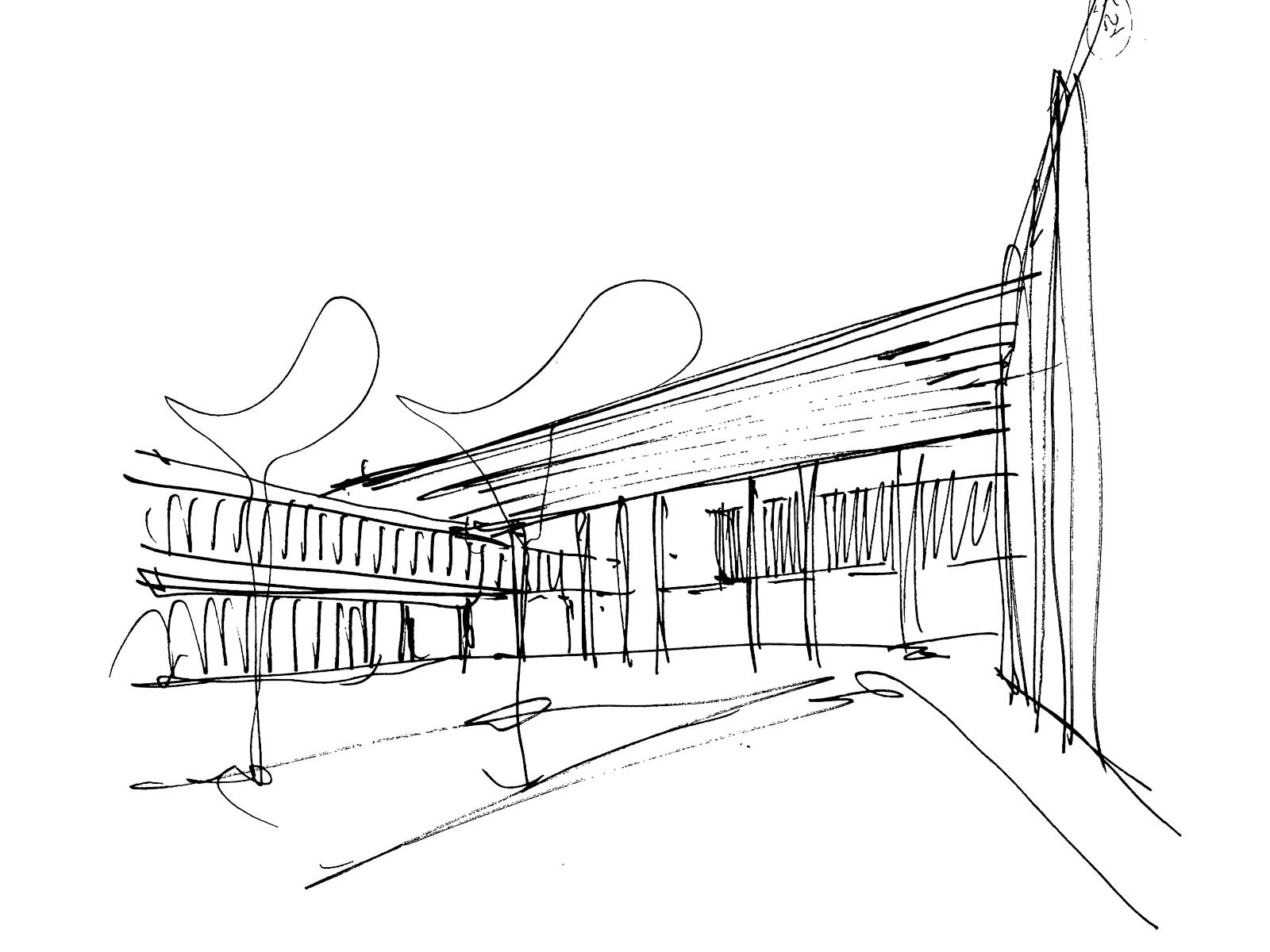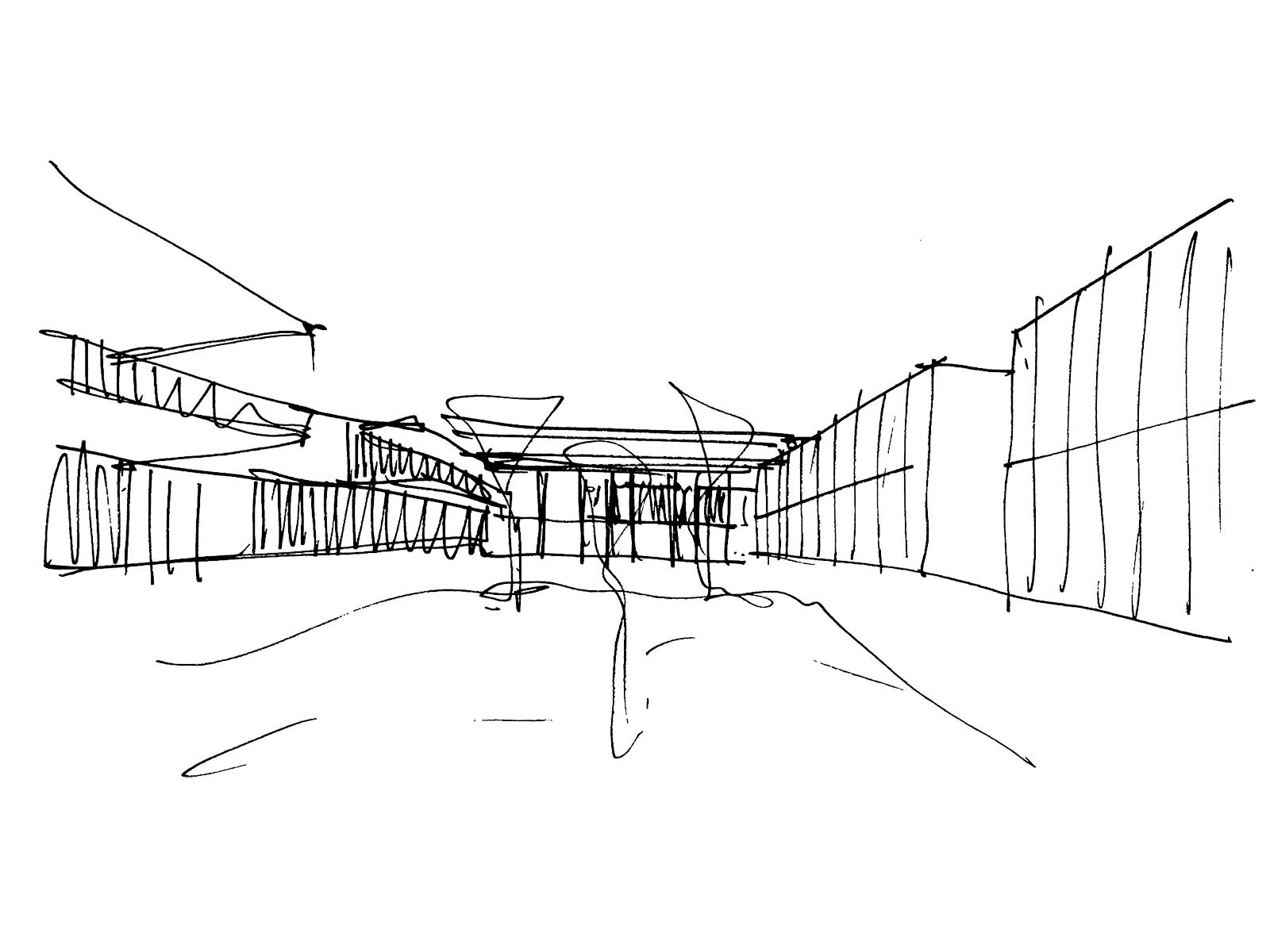 Stella Maris Hospital

Pisa, Italy
2015

program: concept and preliminary design for the realization of the Stella Maris Hospital
> lot area: 28 730 sqm
> project area: 12 000 sqm
client: Fondazione Stella Maris istituto di ricovero e cura a carattere scientifico (IRCCS)
project: Alfonso Femia * with
structure design: Studio enarco s.r.l.
services design: Manens-tifs s.p.a.
environmental design: Energo Group
landscape design: Studio associato vigetti merlo
geology consult: Dott. Geol. Enrico Verrando
images: ©Atelier(s) Alfonso Femia
"The garden of Eden, an ideal place for peaceful coexistence of all species, a real and spiritual place where primordial elements meet, a place that instills a sense of peace and calms inner conflicts.
This theme is developed within the concept for the Stella Maris Hospital and is extended to the new Urban Park, which will develop in continuity with the private gardens of the health facility." AF
The garden of Eden, an ideal place for peaceful coexistence of all species, a real and spiritual place where primordial elements meet, a place that instills a sense of peace and calms inner conflicts.
This theme is developed within the concept for the Stella Maris Hospital and is extended to the new Urban Park, which will develop in continuity with the private gardens of the health facility.
A golden volume – open and permeable towards the urban park – whose internal and external areas seek a playful aspect connected to children, games and to the rehabilitation activities (pet therapy, orthotherapy, music therapy, art therapy) and the recreational areas for families.
The very shape of the building, in its external skin and symbolism used for the external arrangements, recalls imaginary elements, configuring the new volume as an evocator of a world of games. It is therefore a structure designed for and with children and adolescents. A place where greenery, light and music invade the interior spaces, creating a unique environment.
The garden becomes the generating theme of the project, the space through which and around which the building is composed. The strong permeability of the envelope, through the large windowed walls, and the architectural sobriety of the rooms, projects the green of the park in all the care rooms, allowing patients to literally feel "immersed" in the gardens.
There are more secluded area and then other areas where to carry out collective activities such as conferences, theatrical or musical performances.
Around the buildings there are areas dedicated to Hippotherapy, Pet Therapy, vegetable gardens and greenhouses for collective use which create, along with the thematic gardens, an articulated green belt, for the use of patients.
The garden theme is also applied to the upper levels of the buildings. In fact, therapeutic gardens and pet therapy spaces find spaces for personal/collective use also on the protected terraces of the wards.