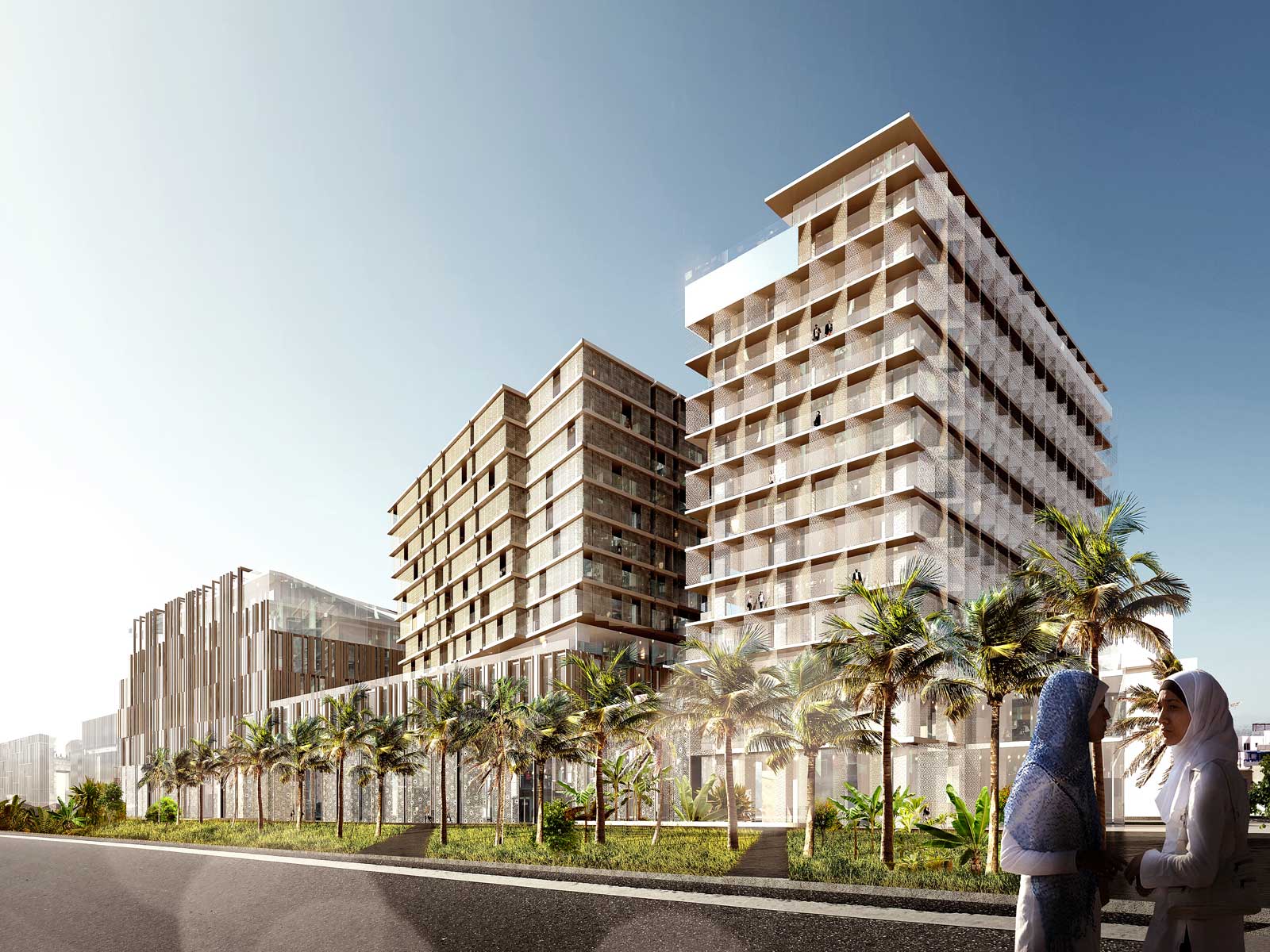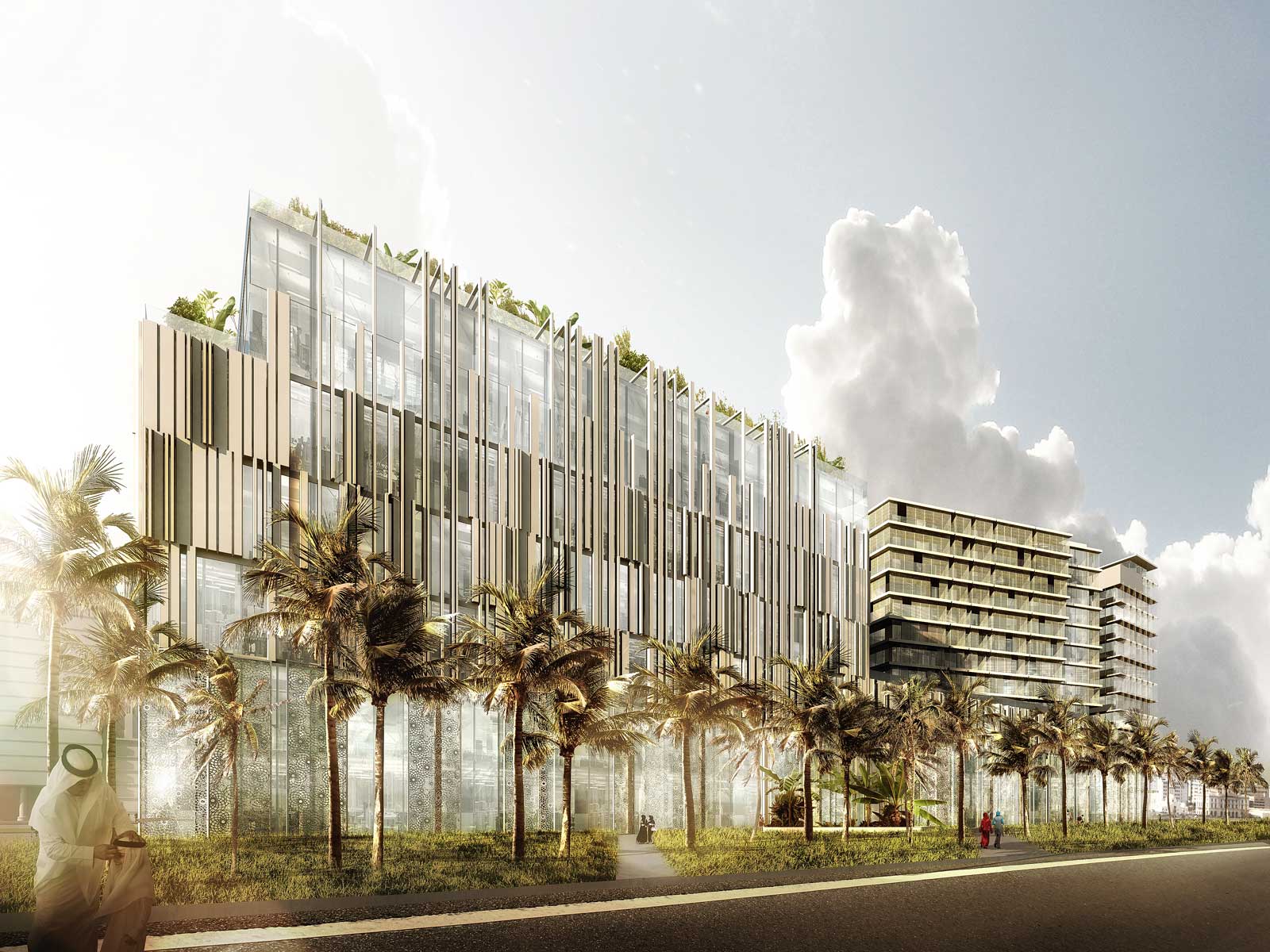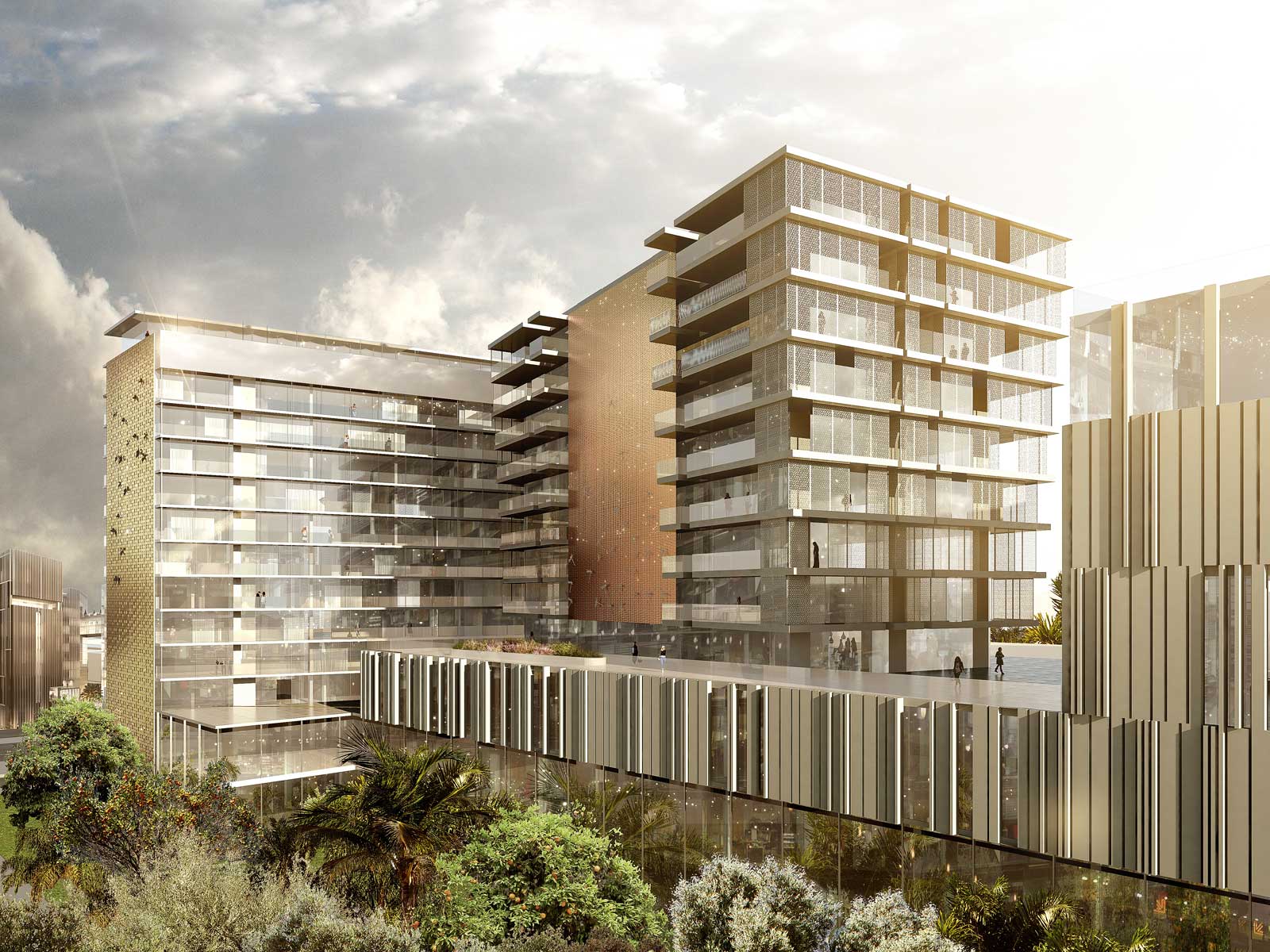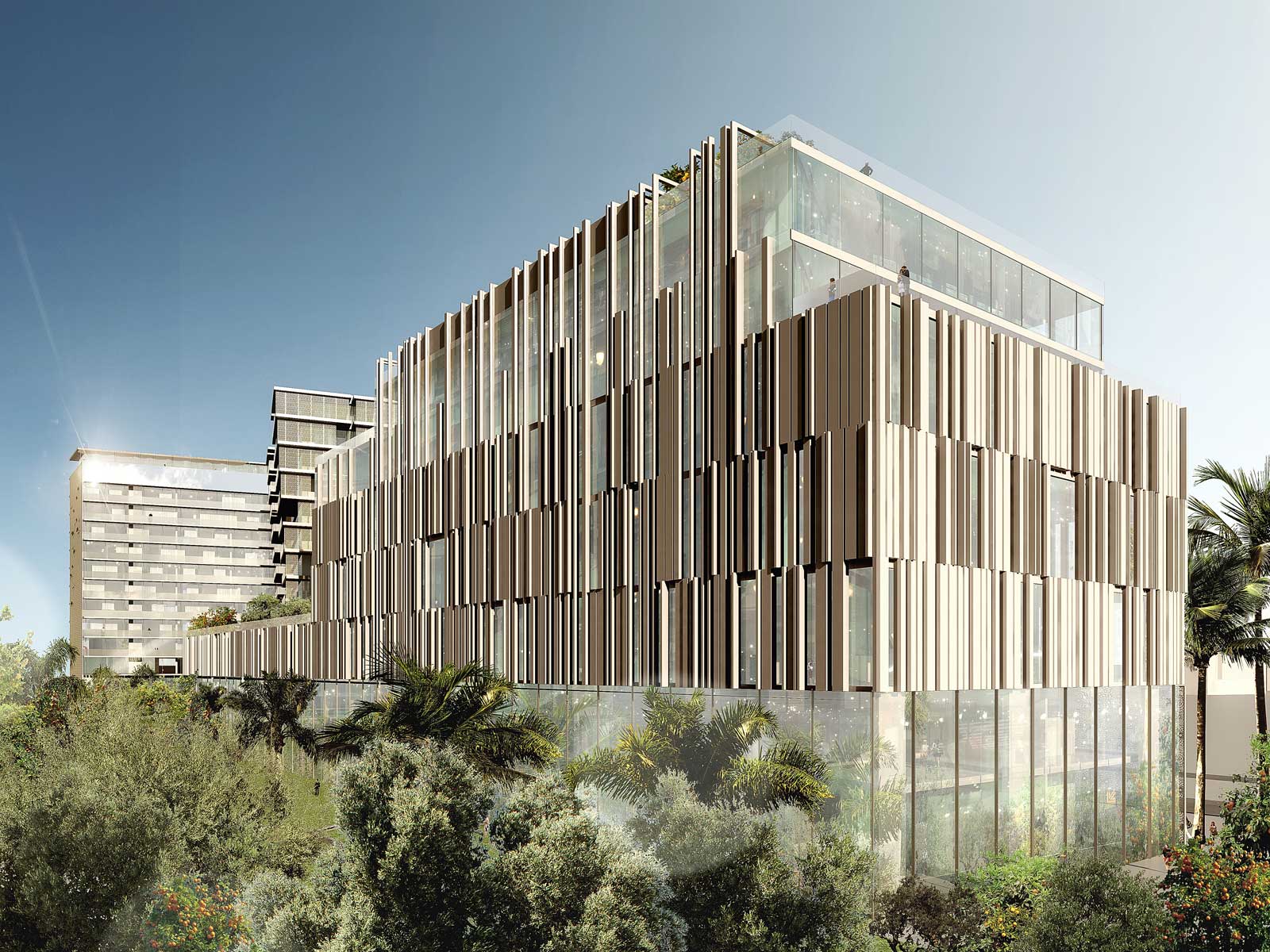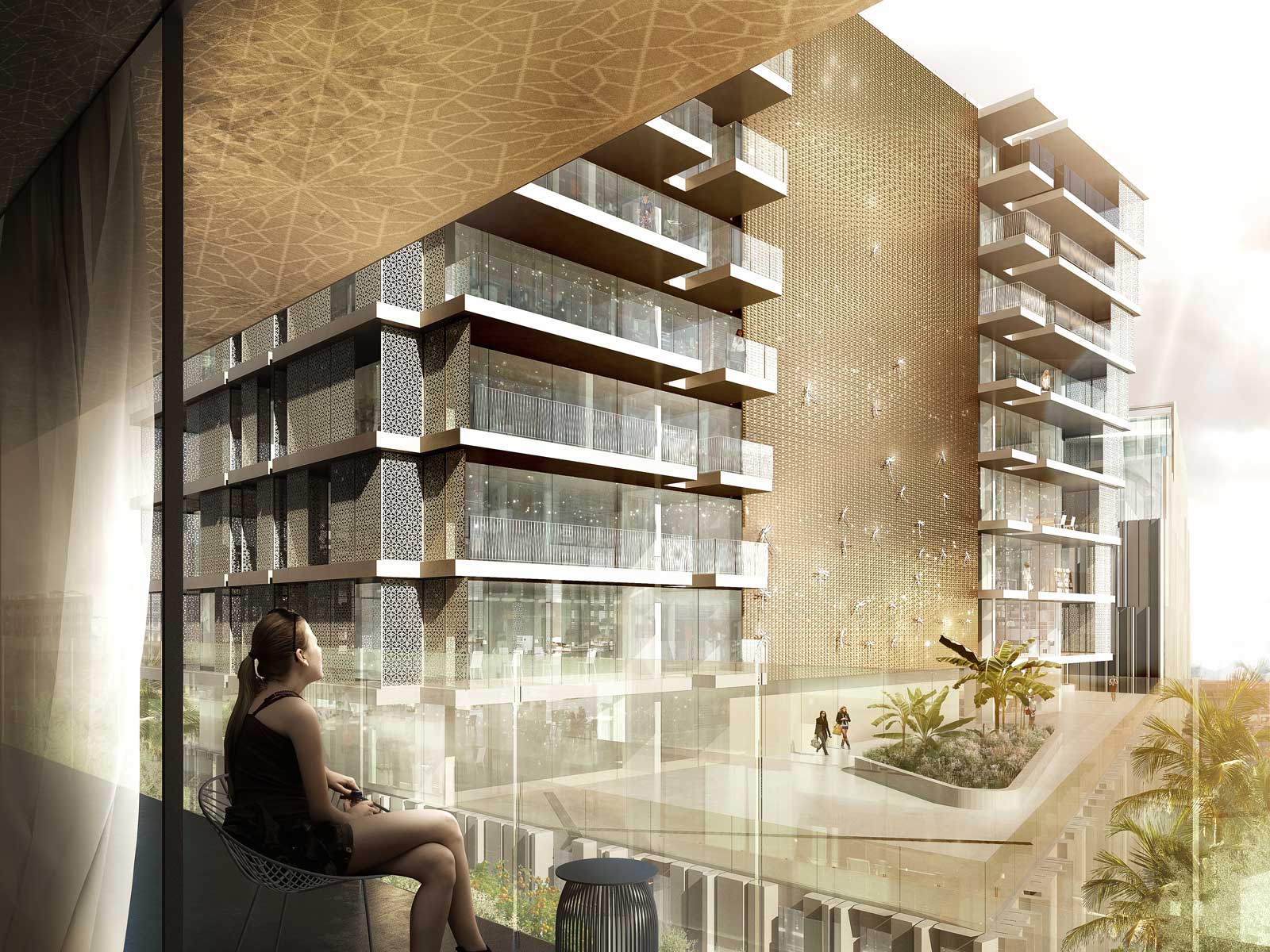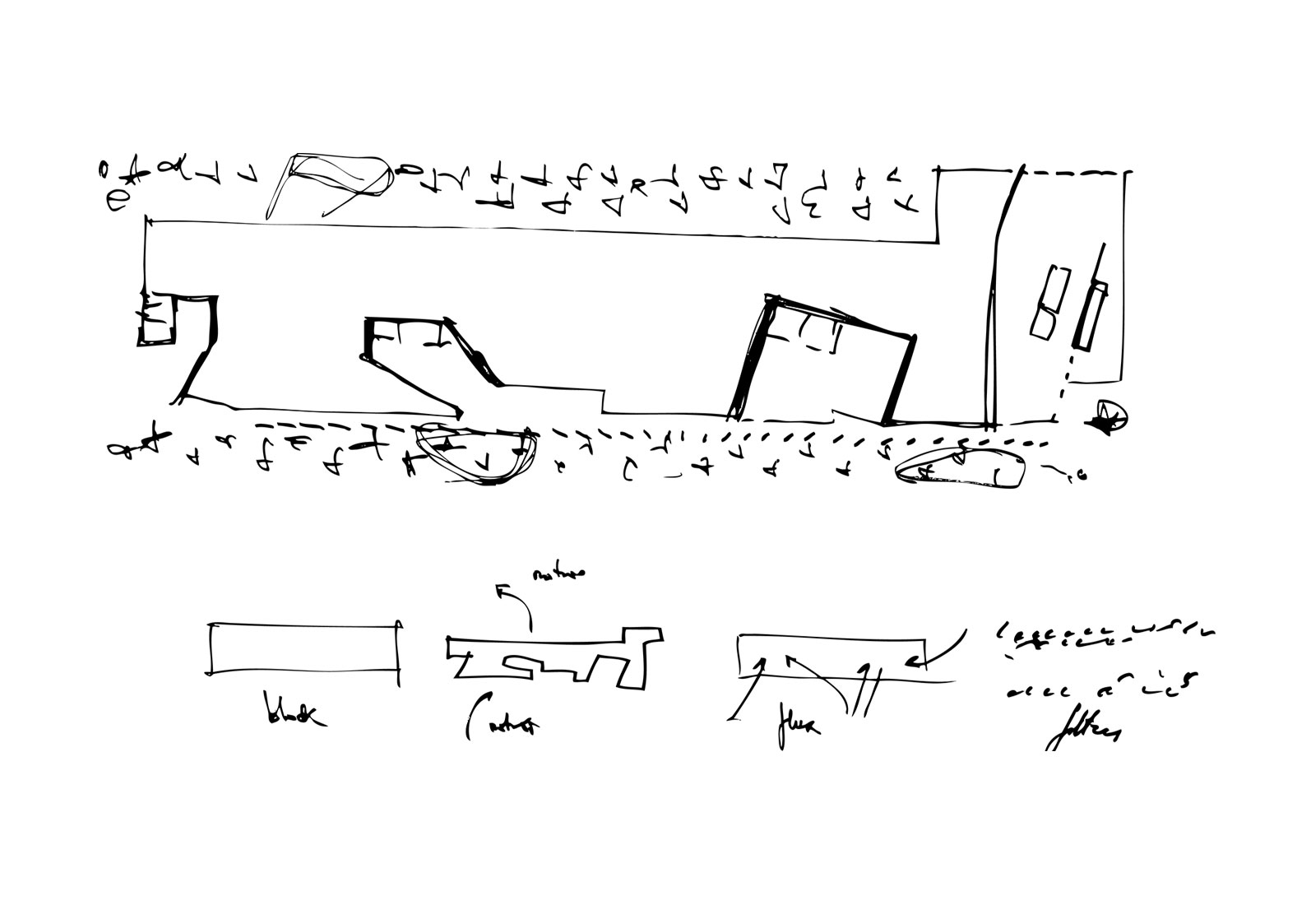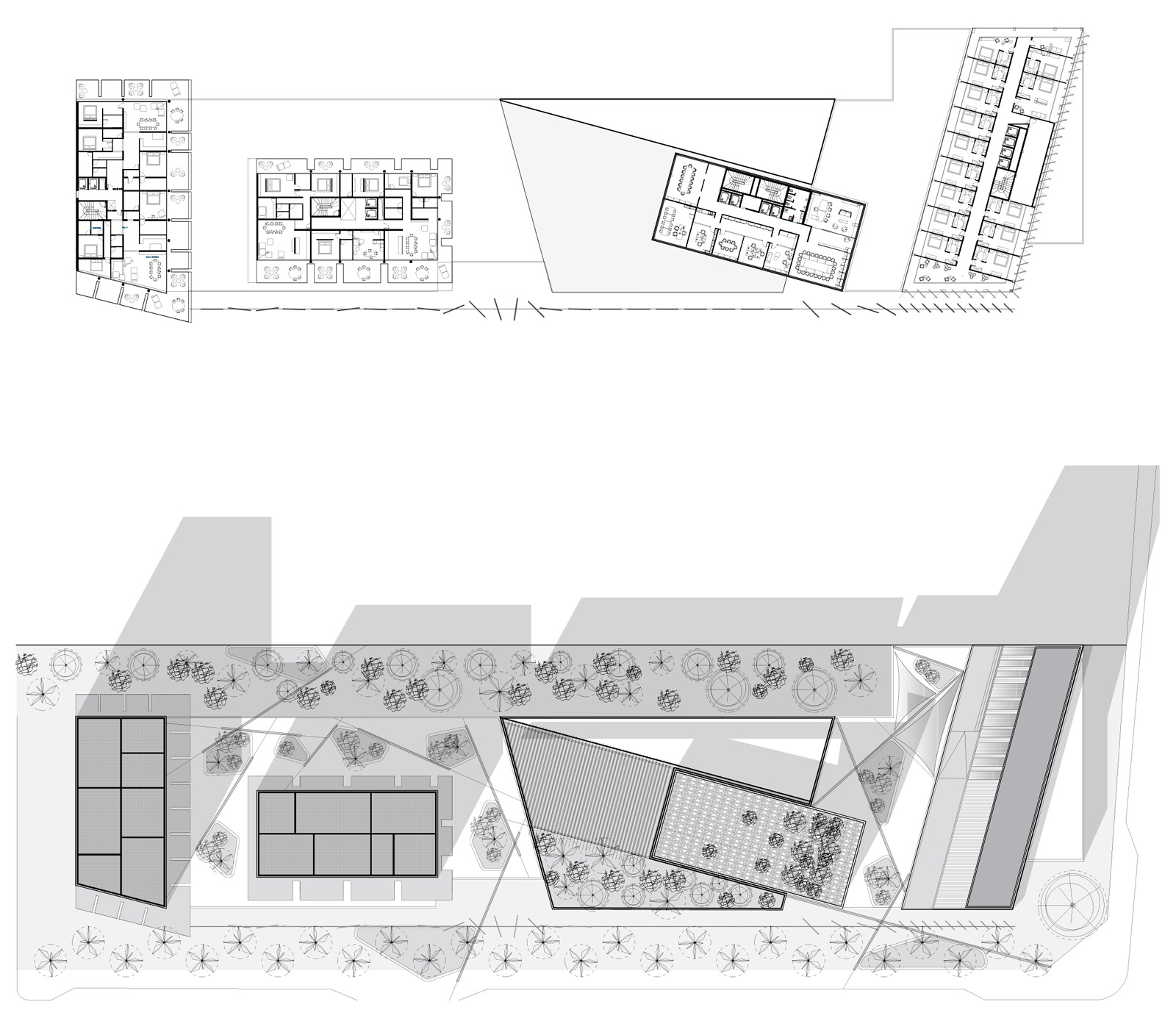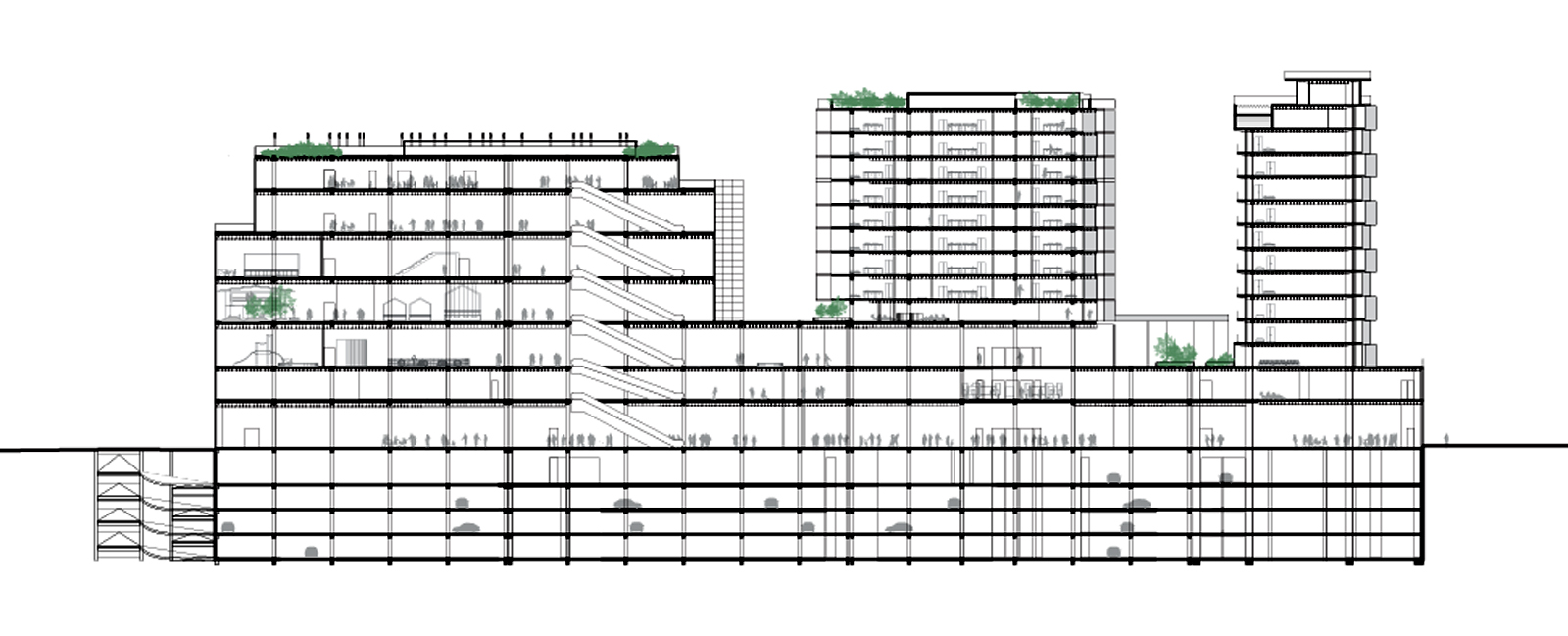 Business Park
Bab Ezzouar, Algérie
2016

program: Realization of residences, hotel, offices, entertainment center, stores
> total area: 10 170 m2
> floor area: 32 000 m2 SDP
client: SARL INTERNATIONAL INFRASTRUCTURE INVESTEMENT 3I
project: Alfonso Femia * with SEETA Smail Belgacem
images: ©AF517 & ParisRenderstudio
"The dialog between light and shadows, main element of the Algerian architecture, is told through the re-elaboration of the Mashrabiya: solar protections with ornements in an Eastern style. The project reinterpretes them and stylizes them in a contemporary way. Each part of the program will have a homogeneous texture – different in terms of geometry but coherent in terms of matter." AF
The project is located in the new development area of the Bab Ezzouar neighbourhood – a zone in extension, in the south-east of Algiers and next to the international airport. The site – in length – is developed towards the south and faces the main street of the neighbourhood and, beyond, the railway. The Bab Ezzouar station is closed to the project. On the oppposite, in the north, the site faces another plot that can be built; the latter is, in the east, in contact with the main street of the neighbourhood and the highway going from the airport to the center.
The longitudinal configuration of the site determines the long shape of the built volume. The program structures the volumetric composition. The double height of the commercial space on the ground-floor creates a base on which the five volumes will be placed. The facade on the west, visible from the highway, is caracterised by the high volume of the hotel. In the center, the two volumes ot the leisure center and the offices are embed themselves. Towards the east, the system ends with the two volumes of the extended-stay hotels.
The possibility of the 48-meter-height maximum lets the creation of a volumetric profile that is really various and rich of visual openings; it creates a relationship between the facades.
The dialog between light and shadows, main element of the Algerian architecture, is told through the re-elaboration of the Mashrabiya: solar protections with ornements in an Eastern style. The project reinterpretes them and stylizes them in a contemporary way. Each part of the program will have a homogeneous texture – different in terms of geometry but coherent in terms of matter: a light bio-dynamic concrete that can be realised in panels with the desired geometries, with the insertion of local stones. This is the way – in terms of technical and building characteristics – to bring innovation in the project of Bab Ezzouar neighbourhood.