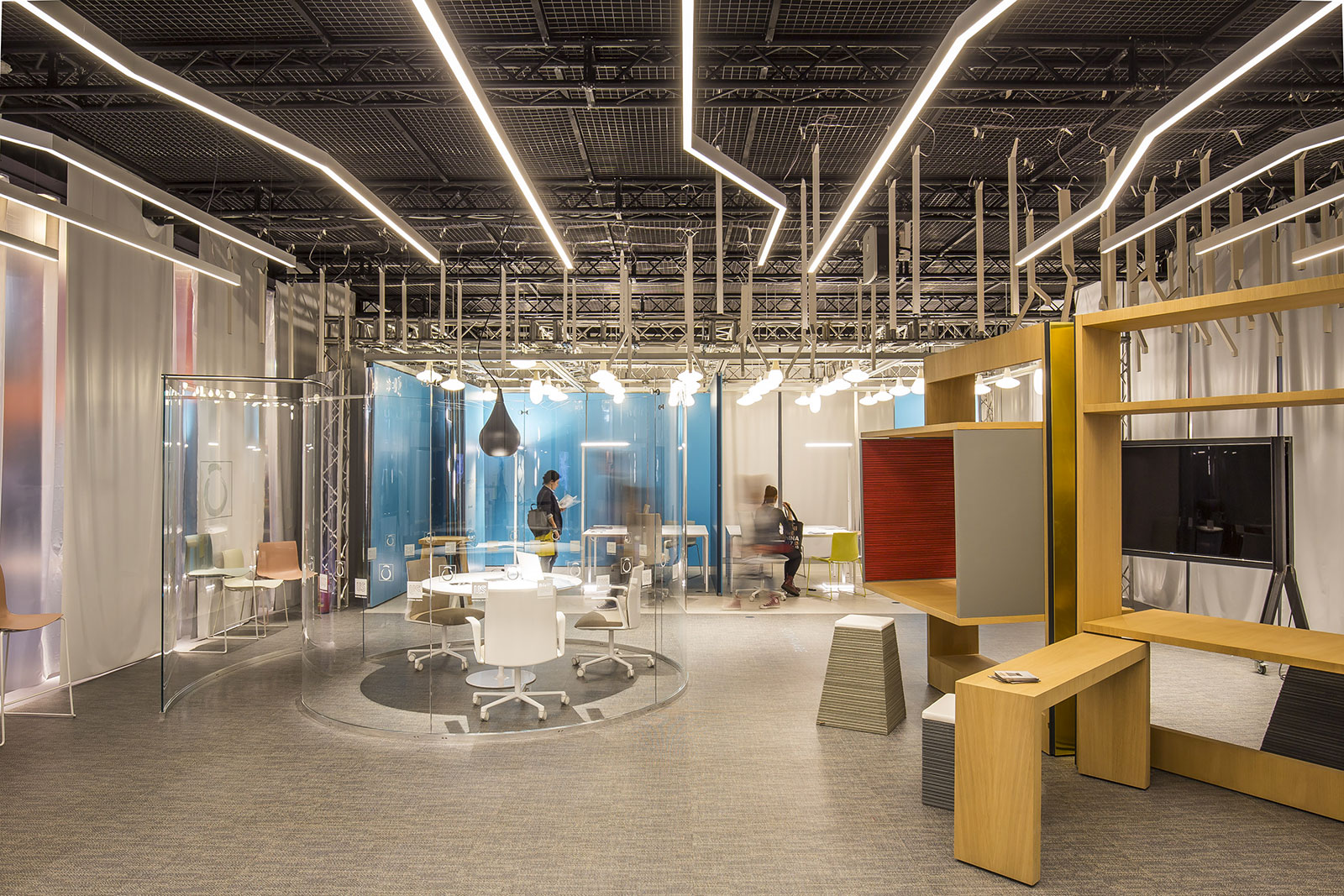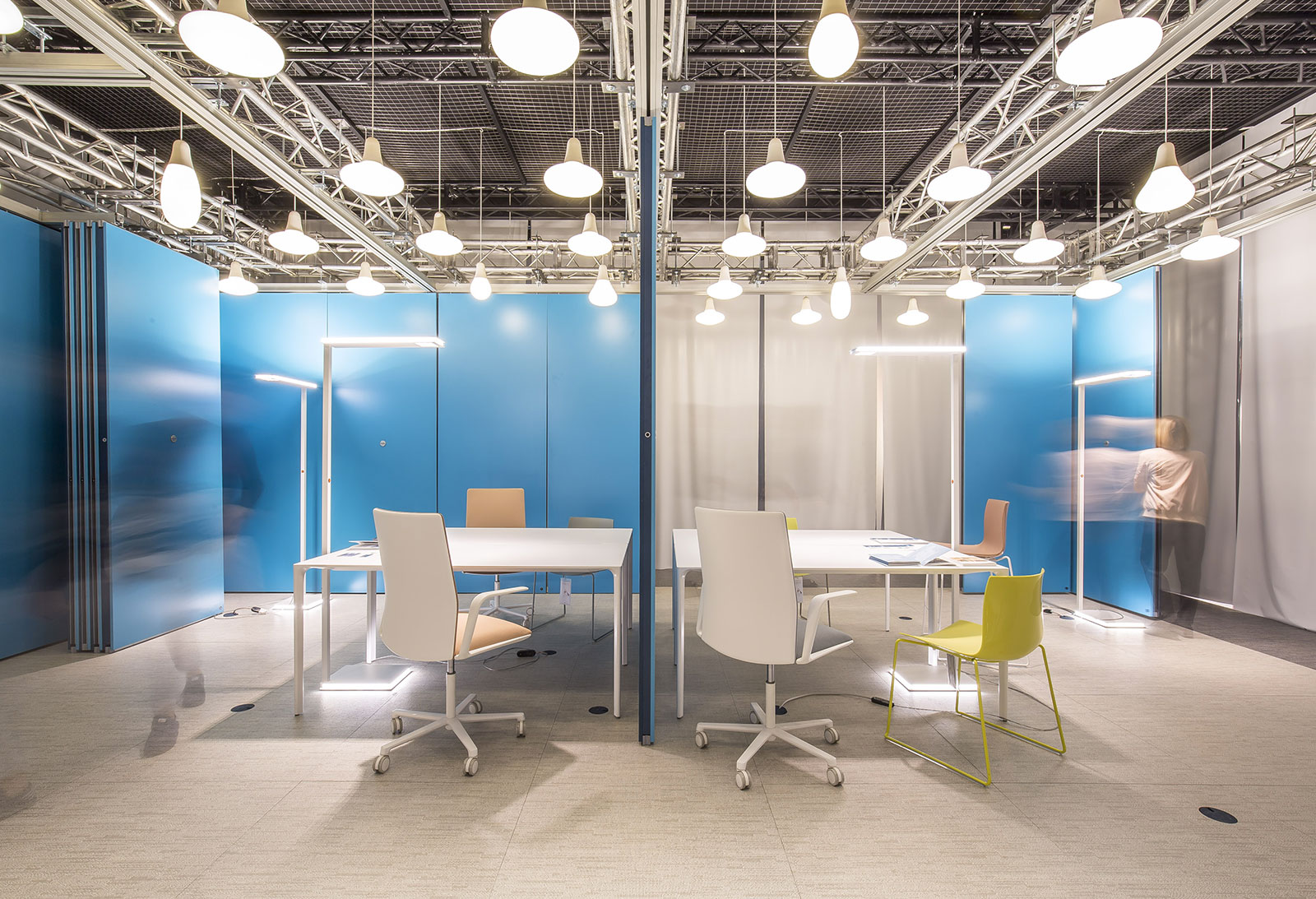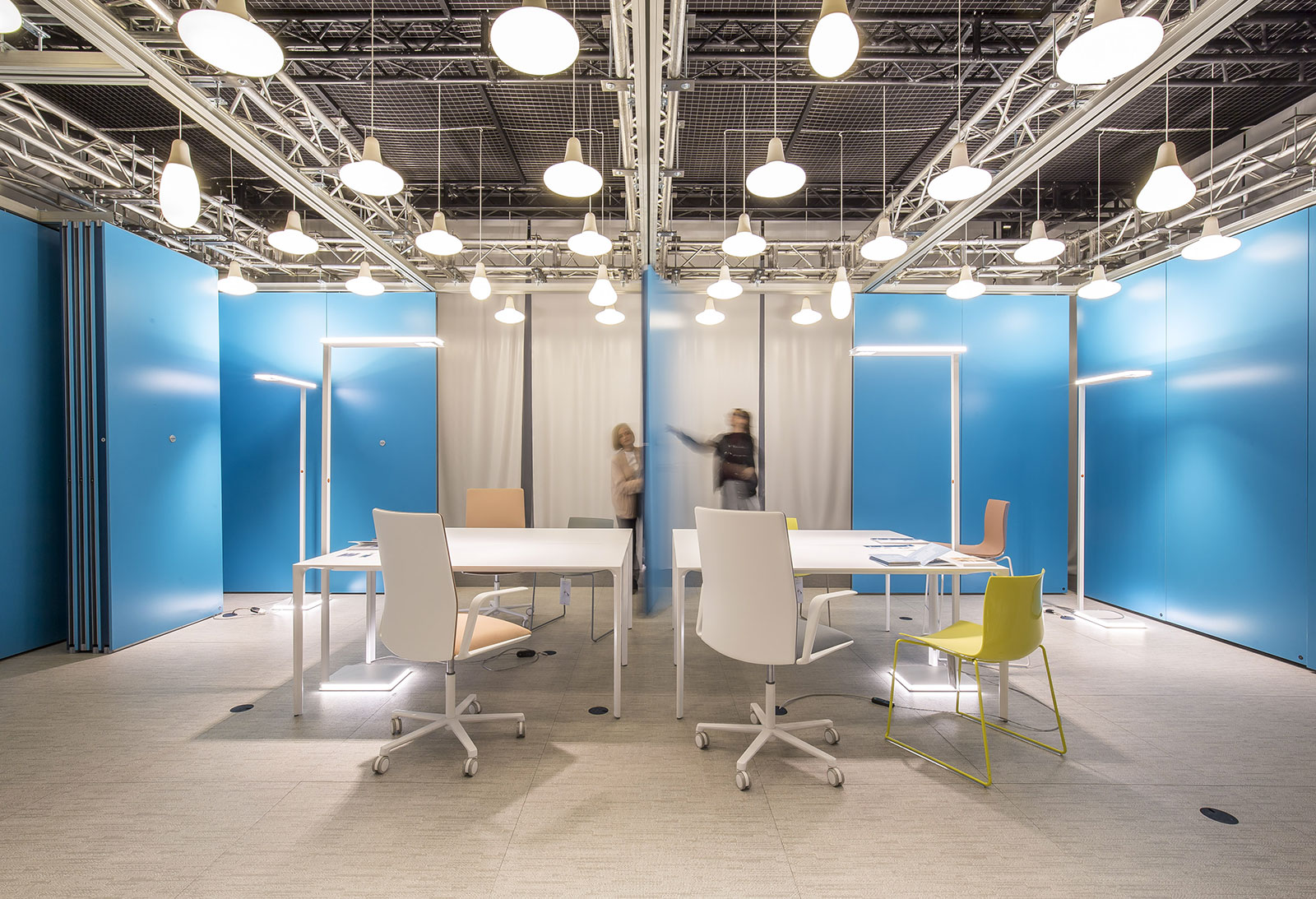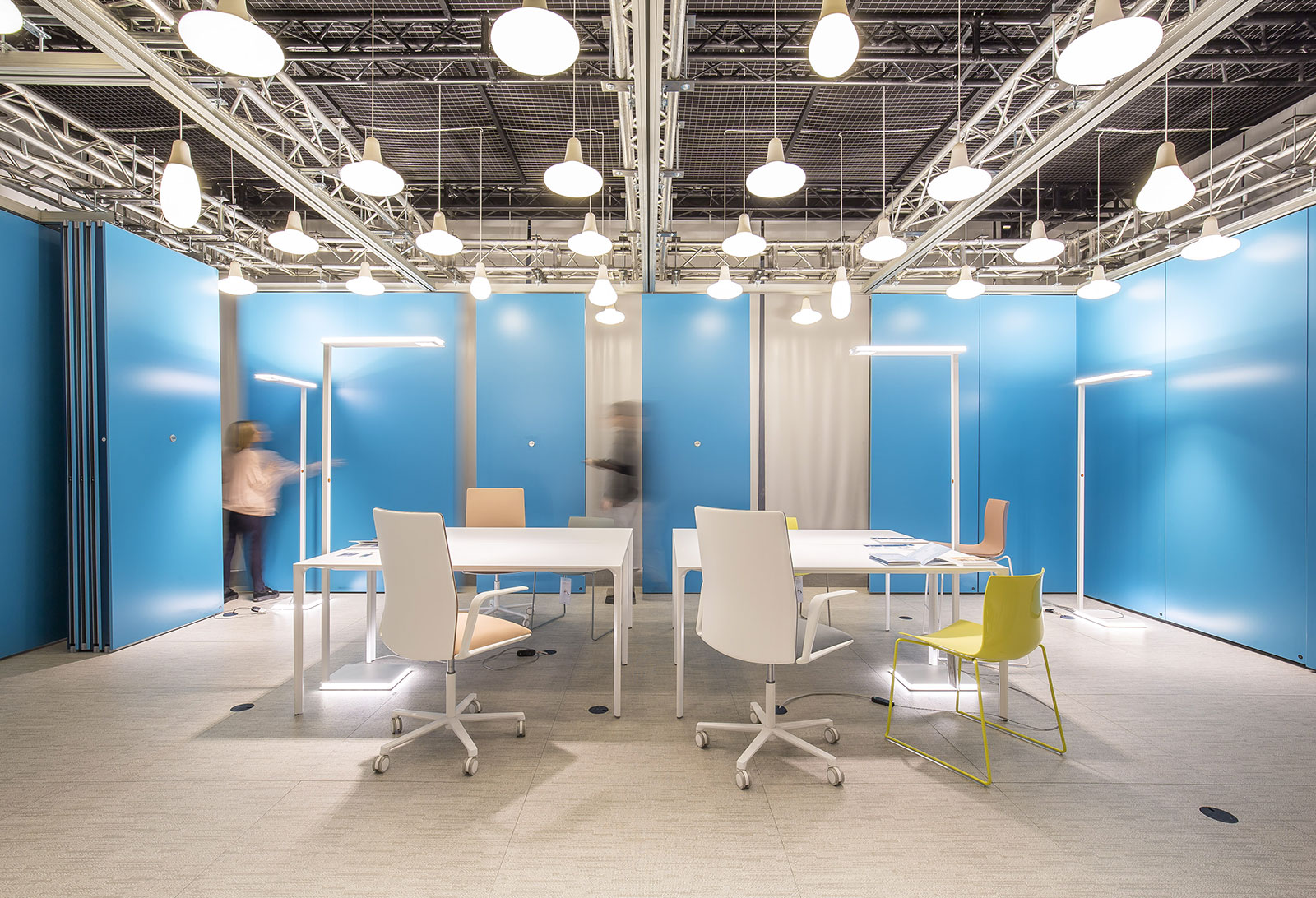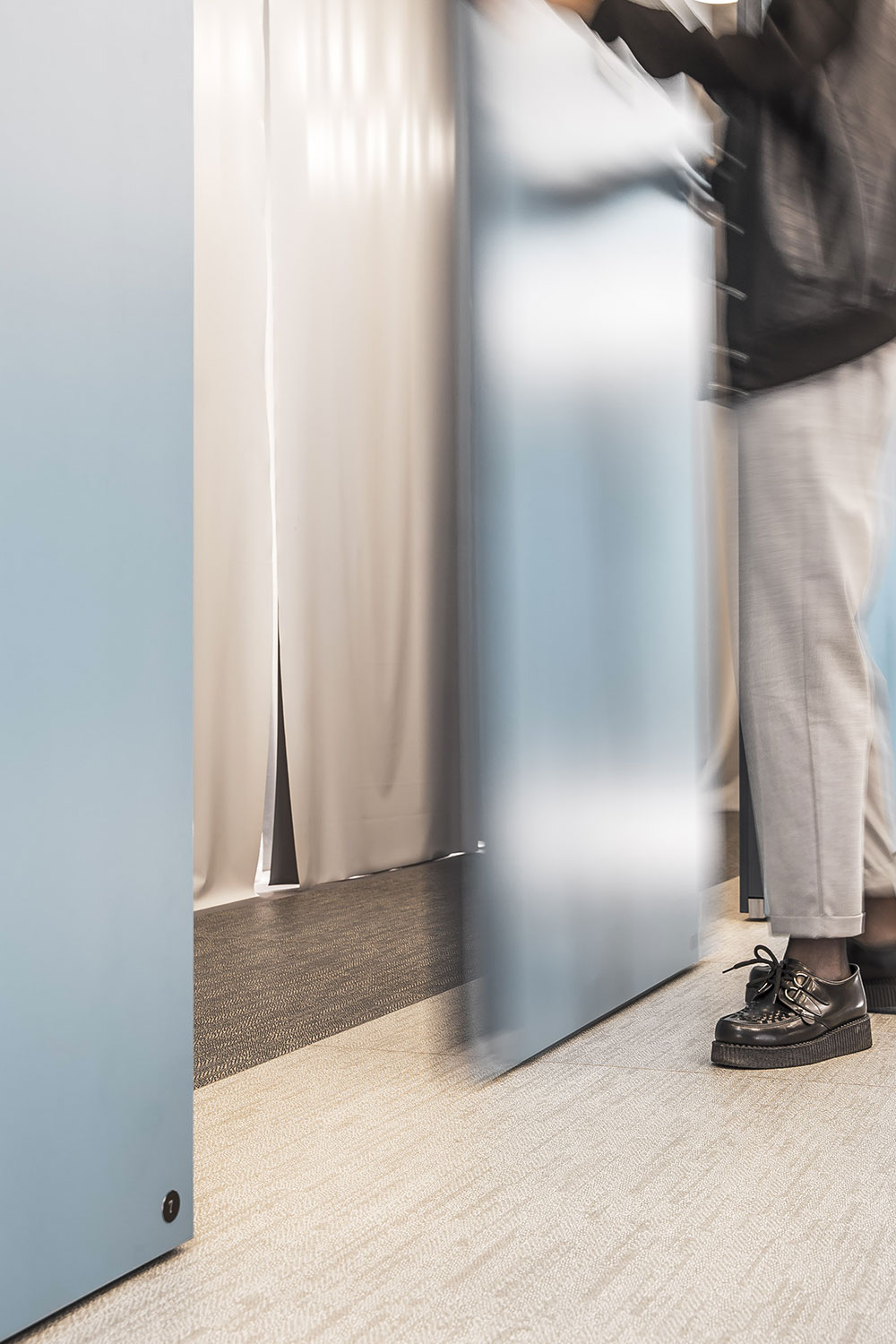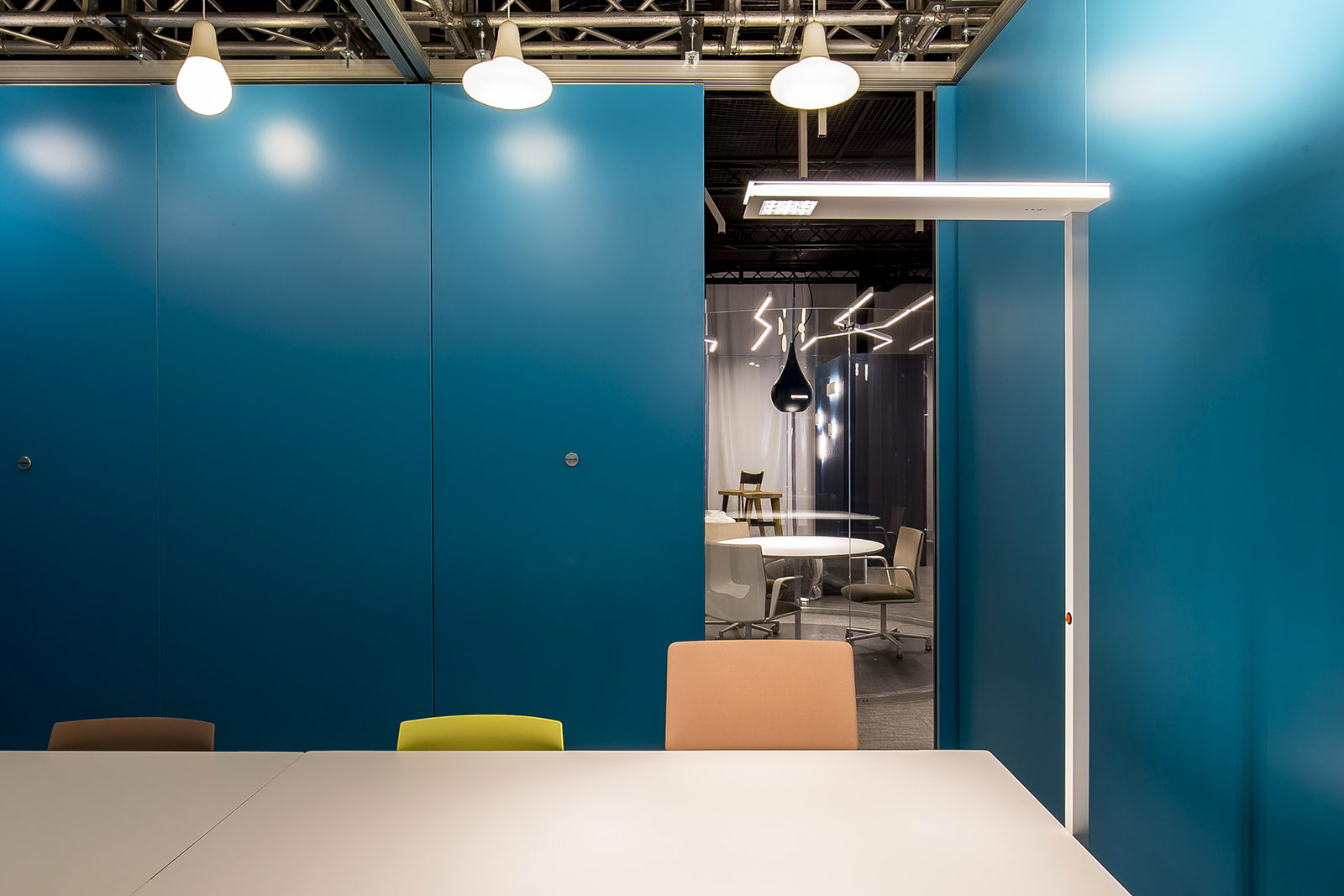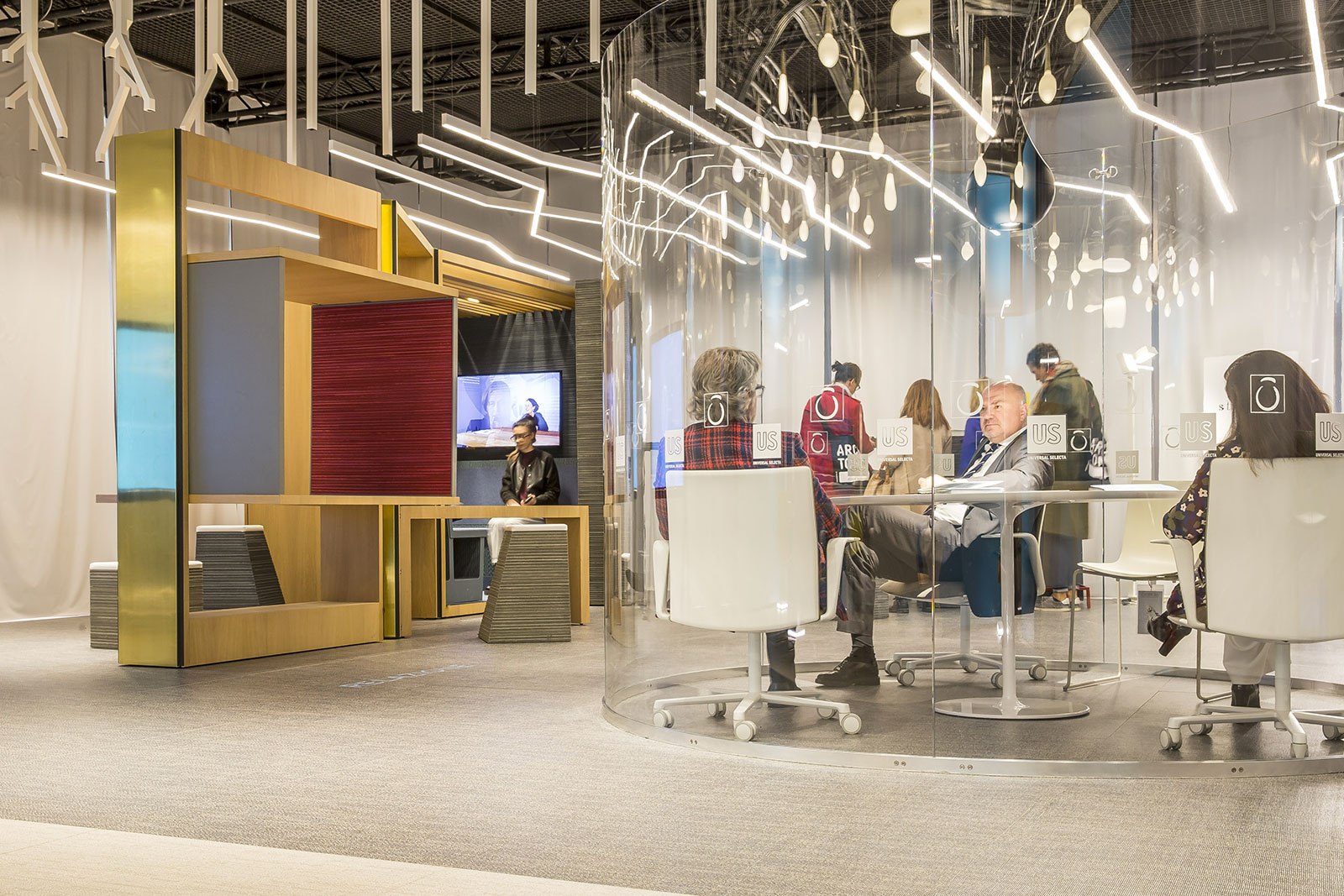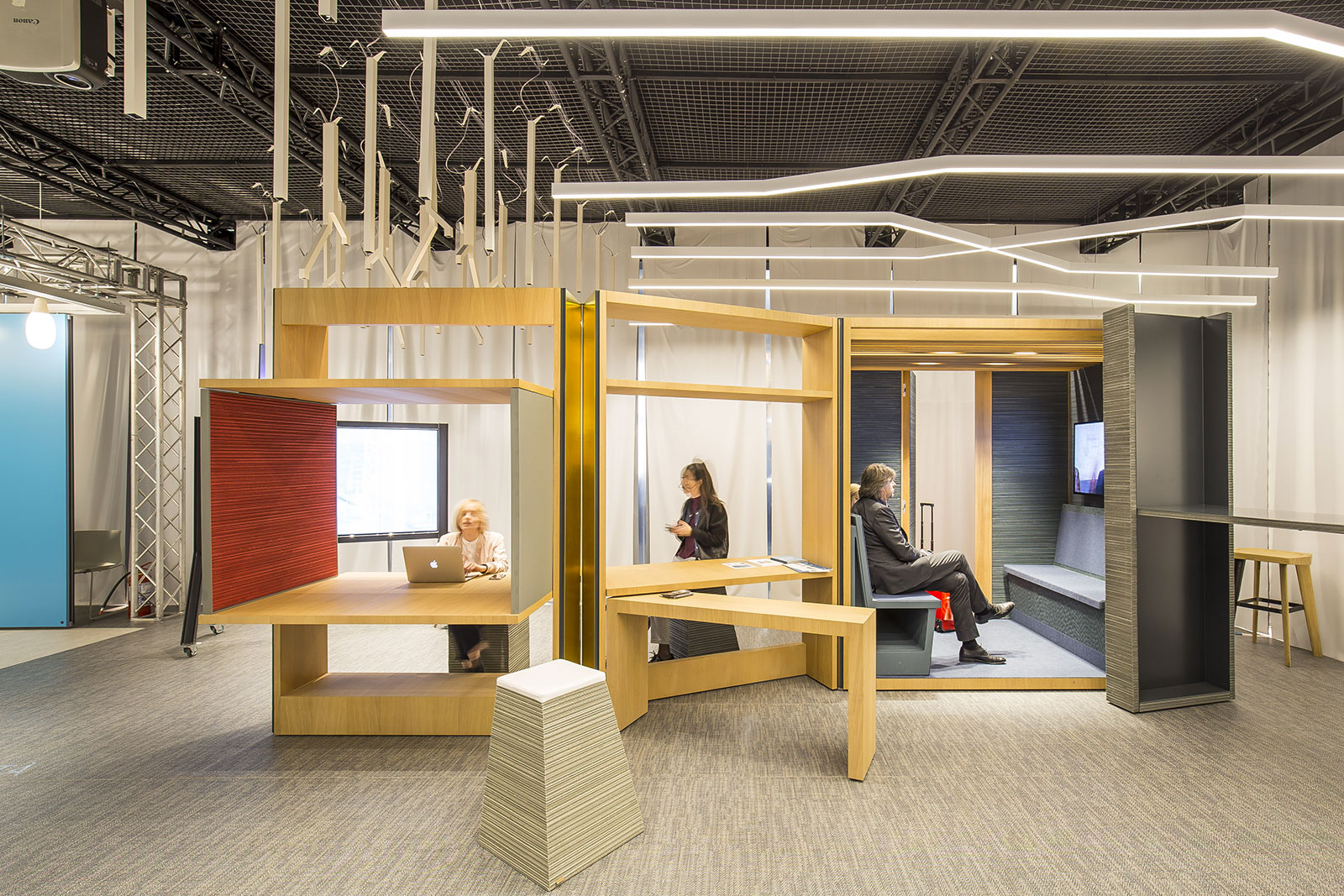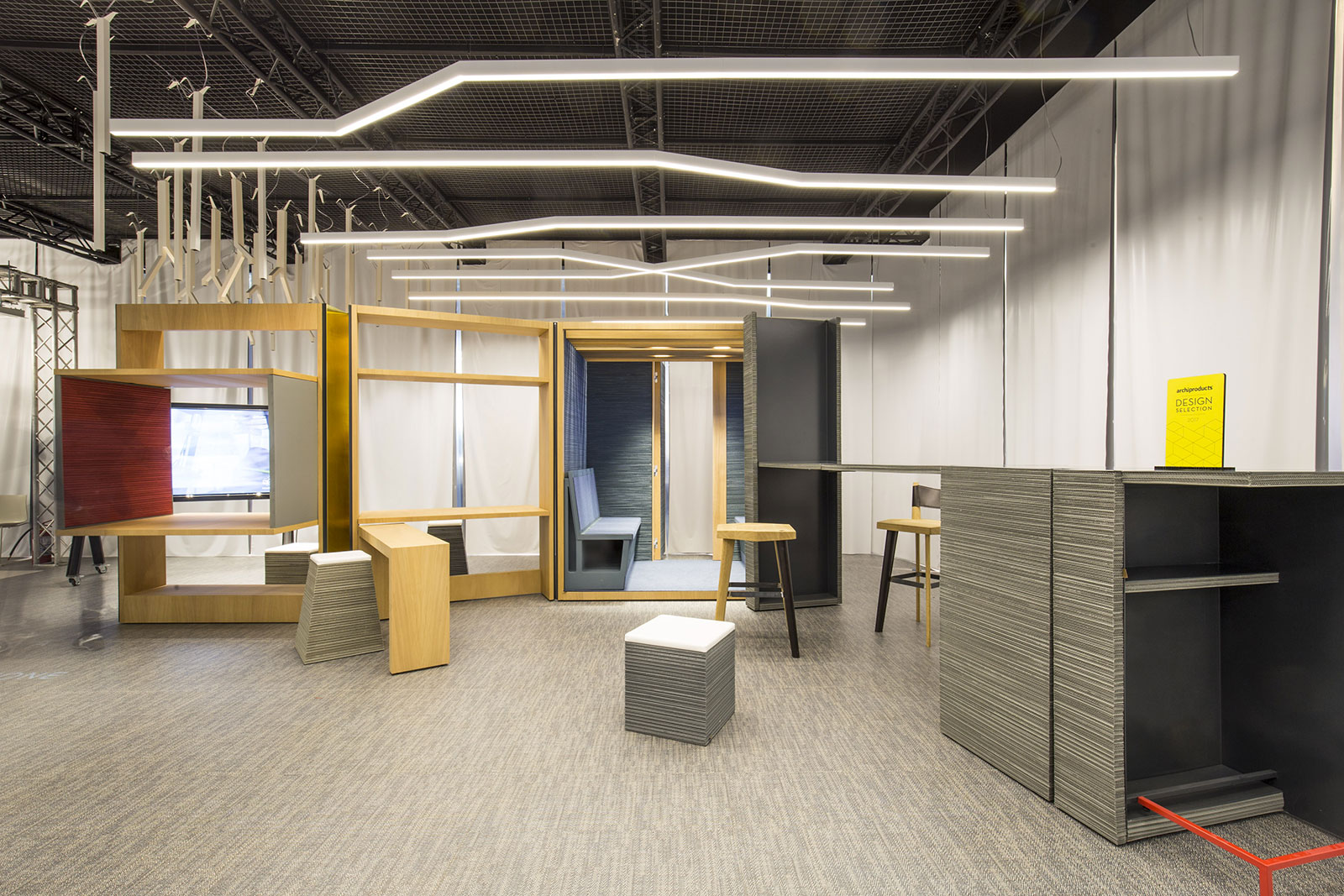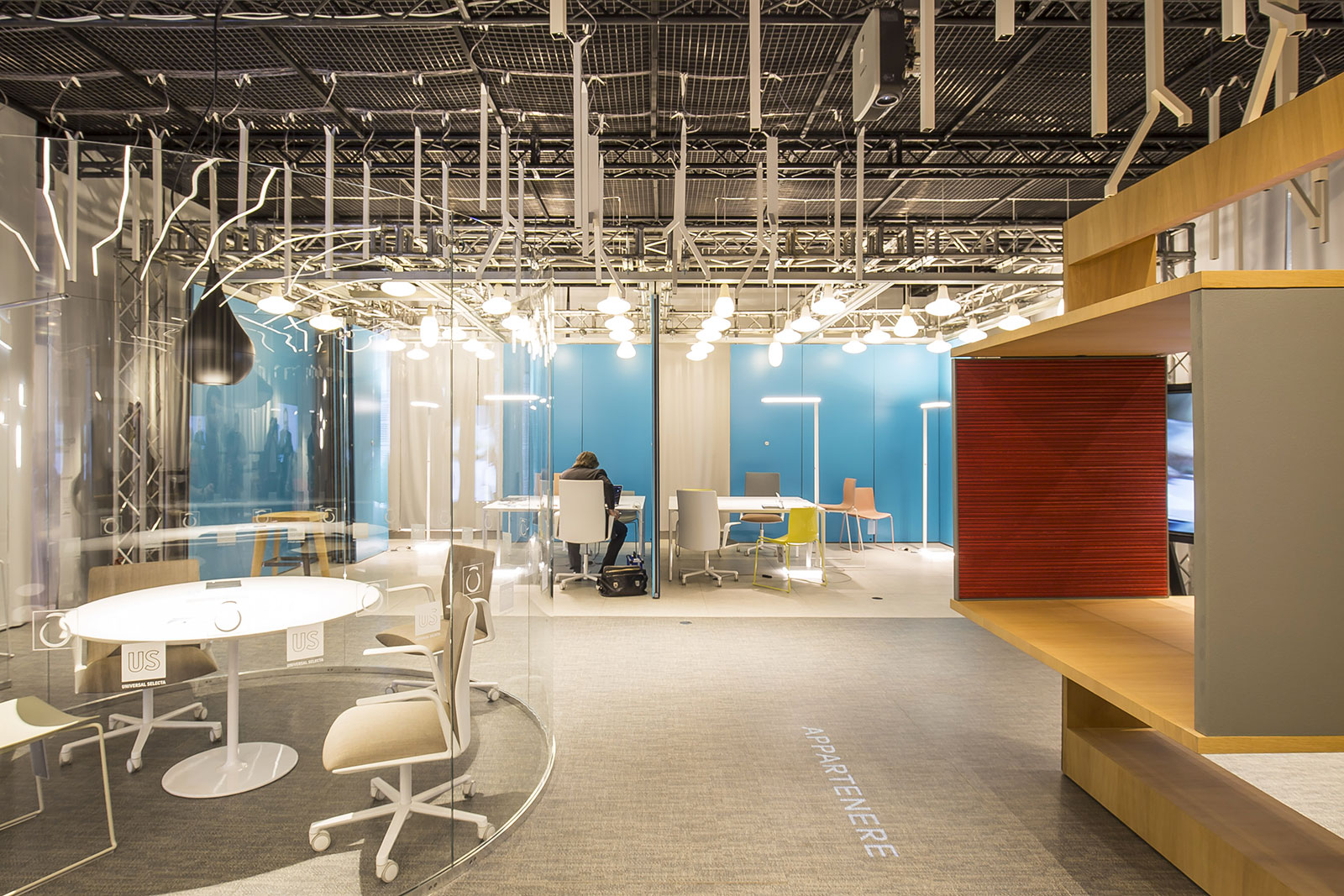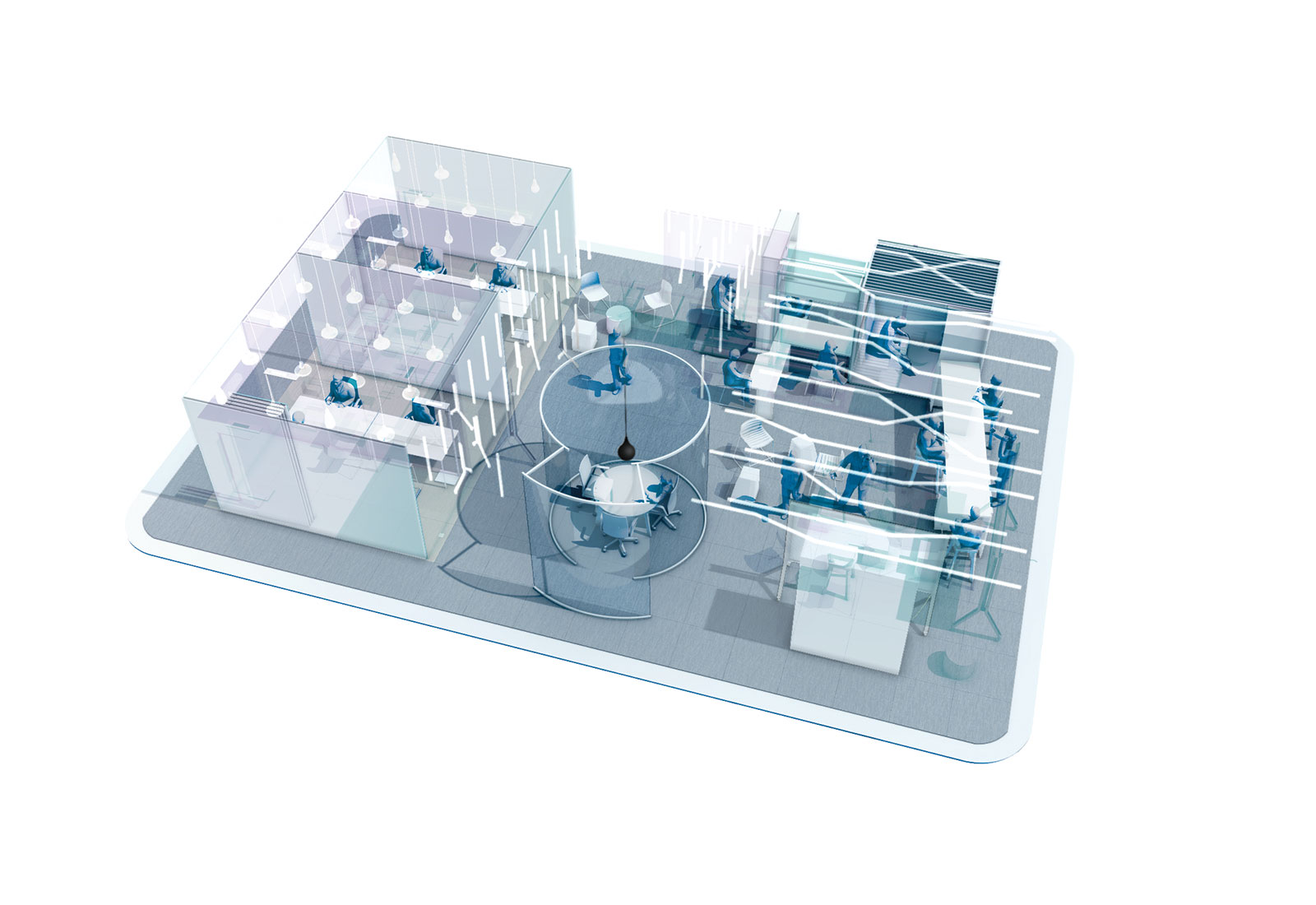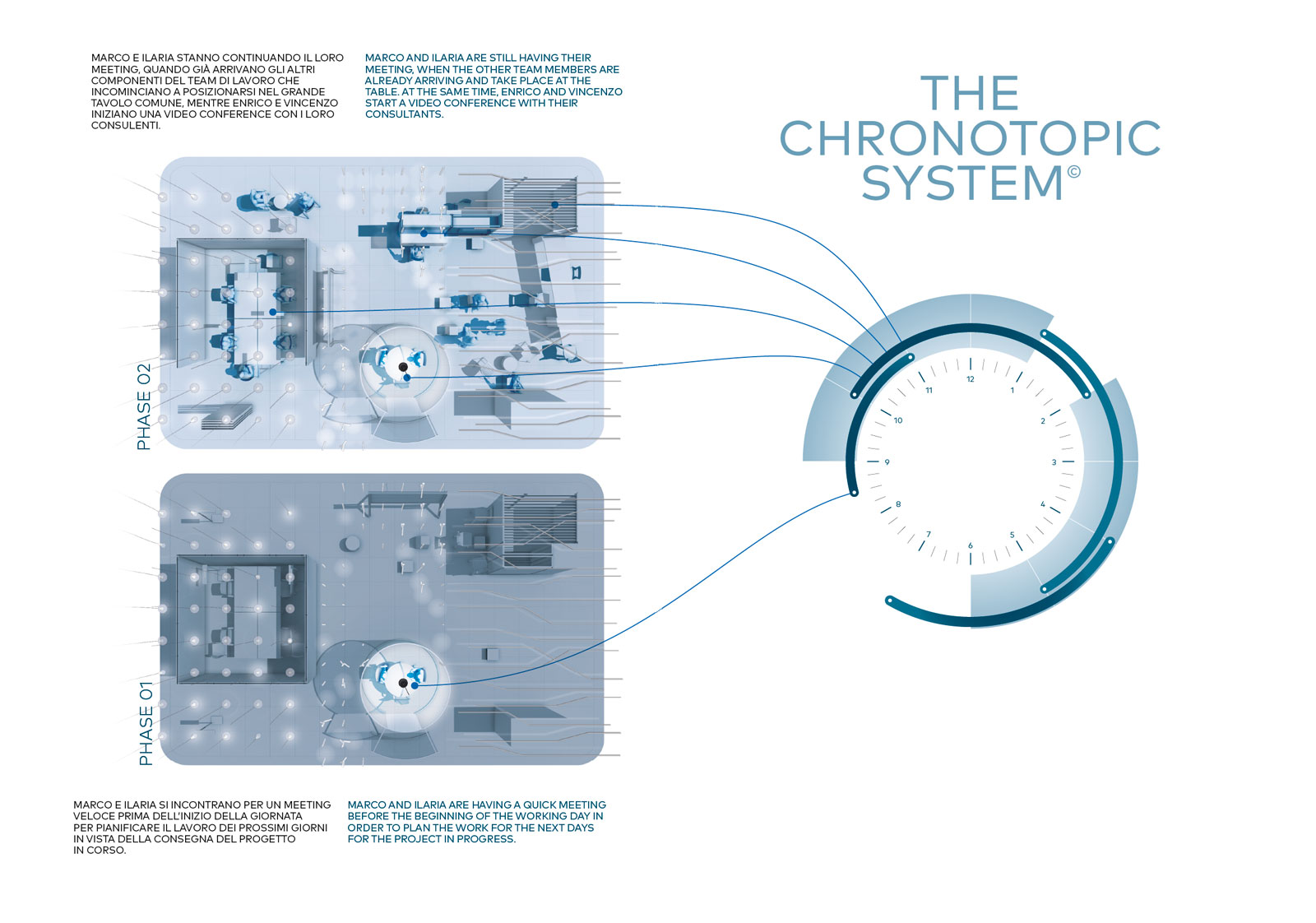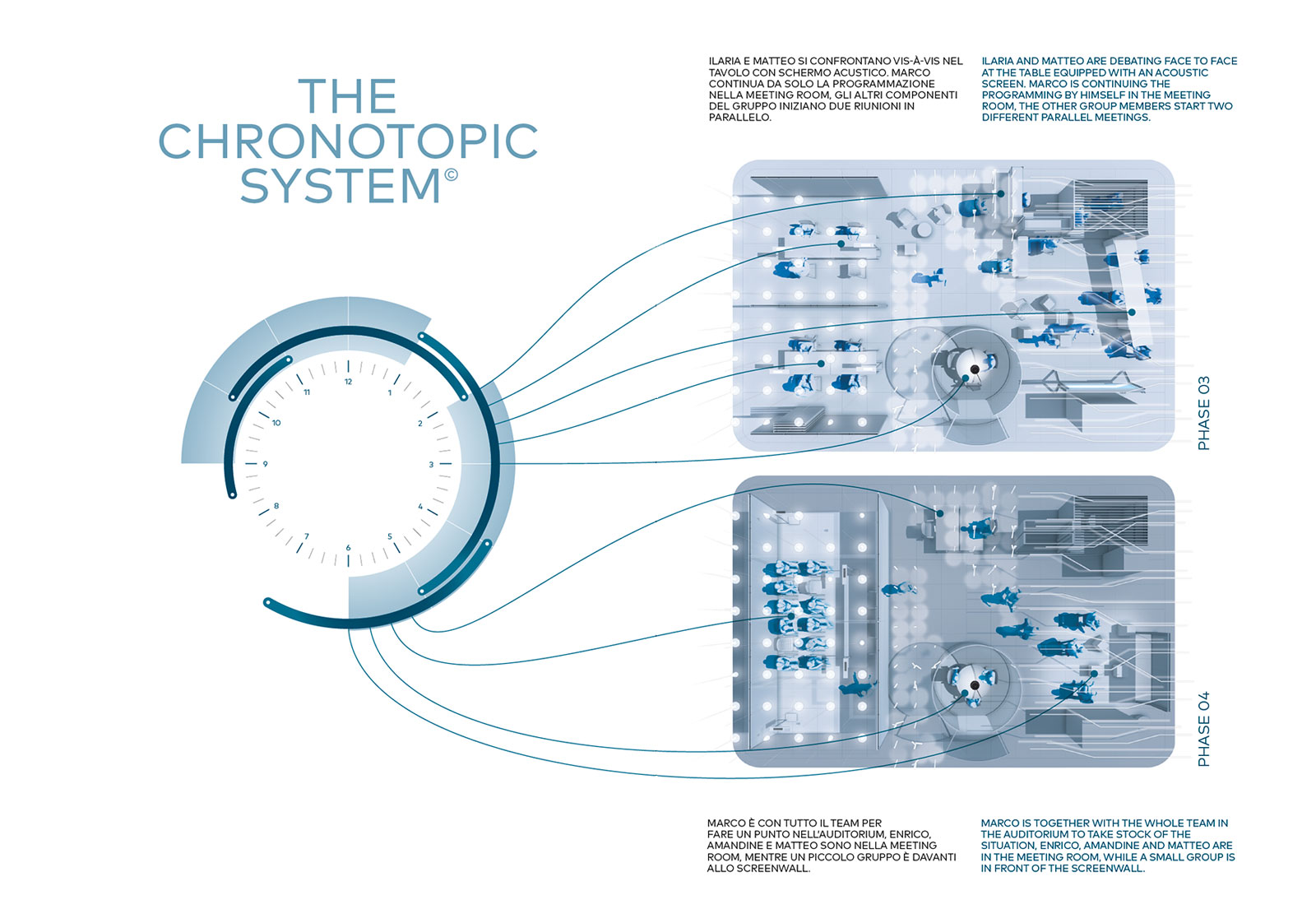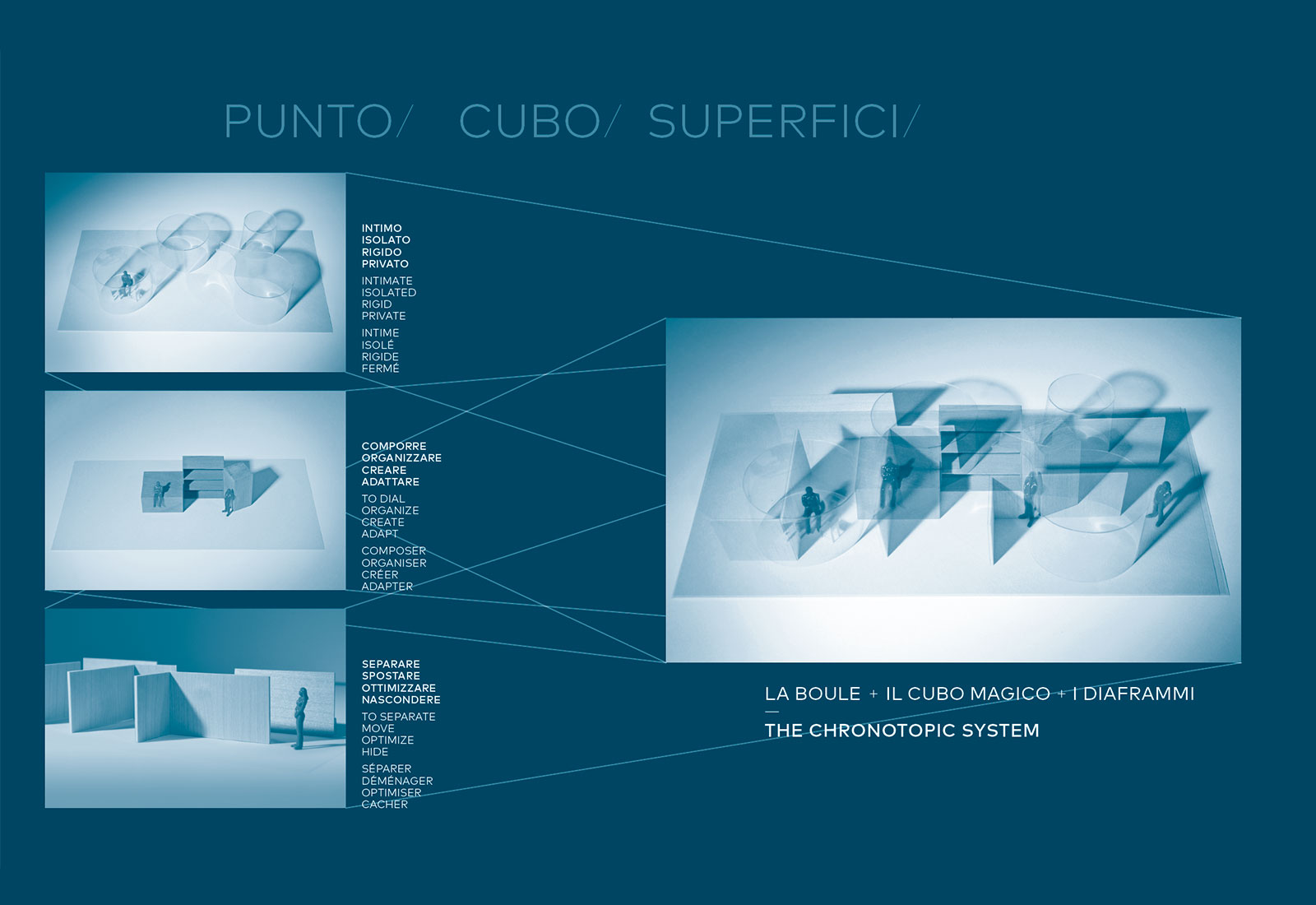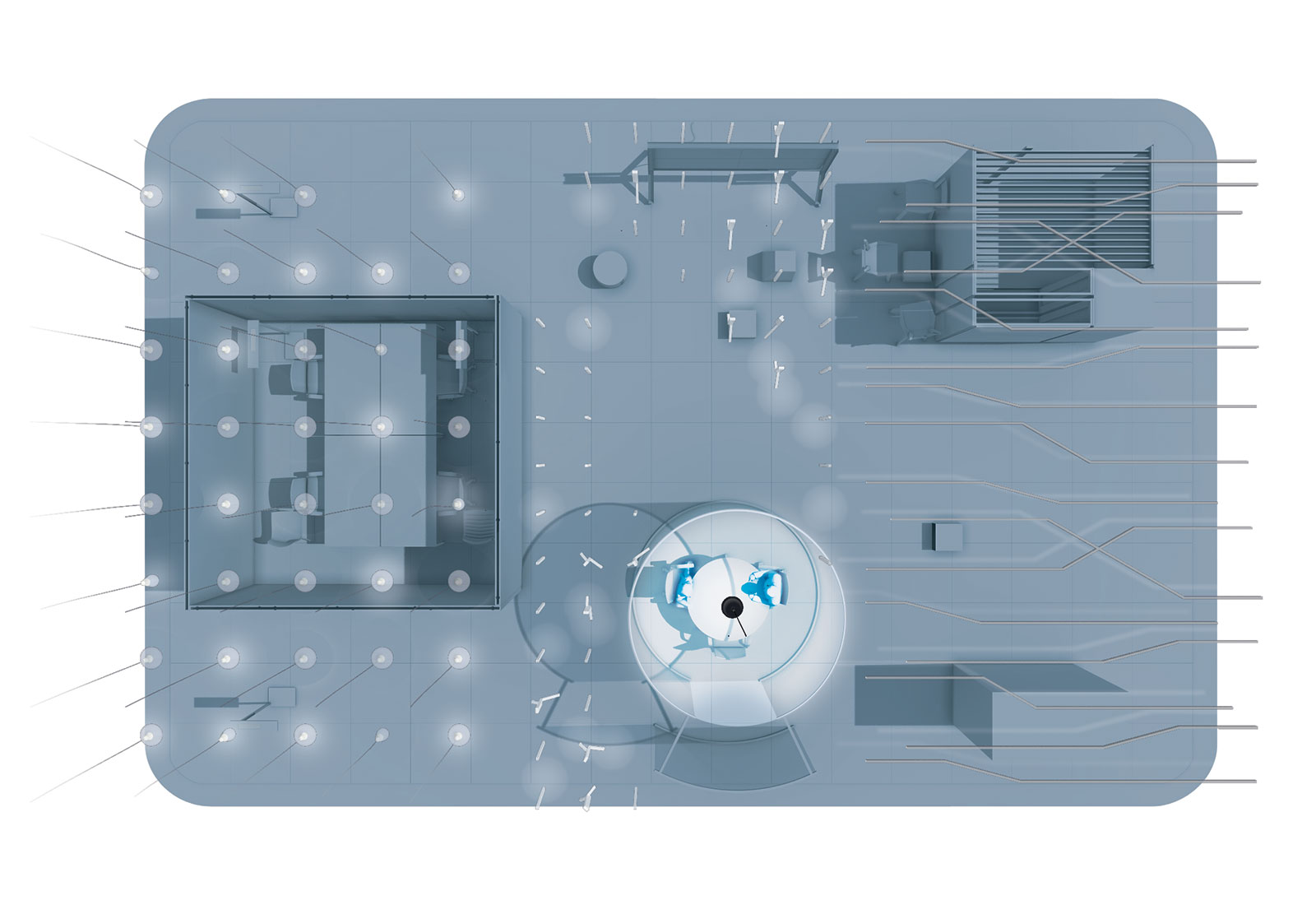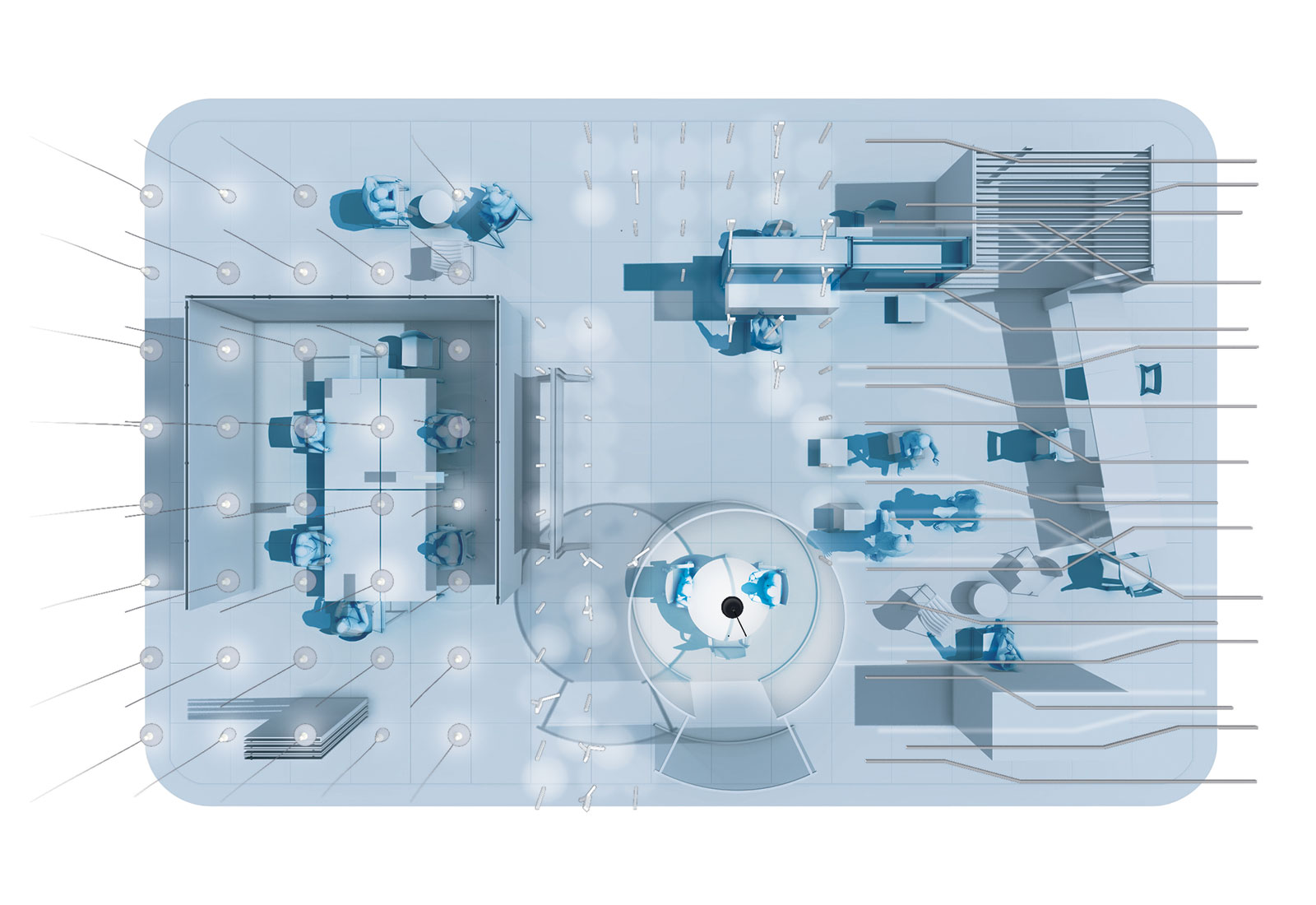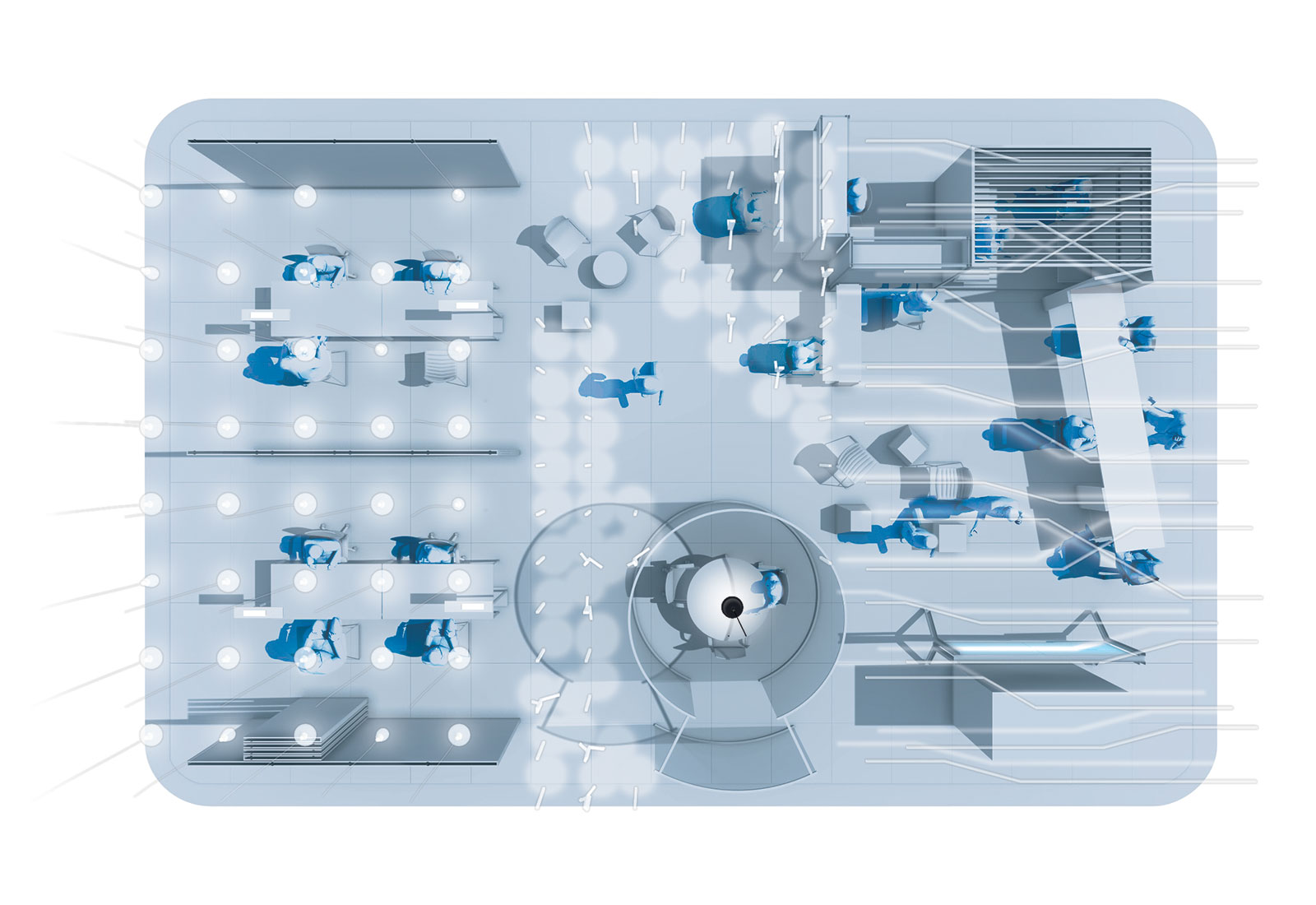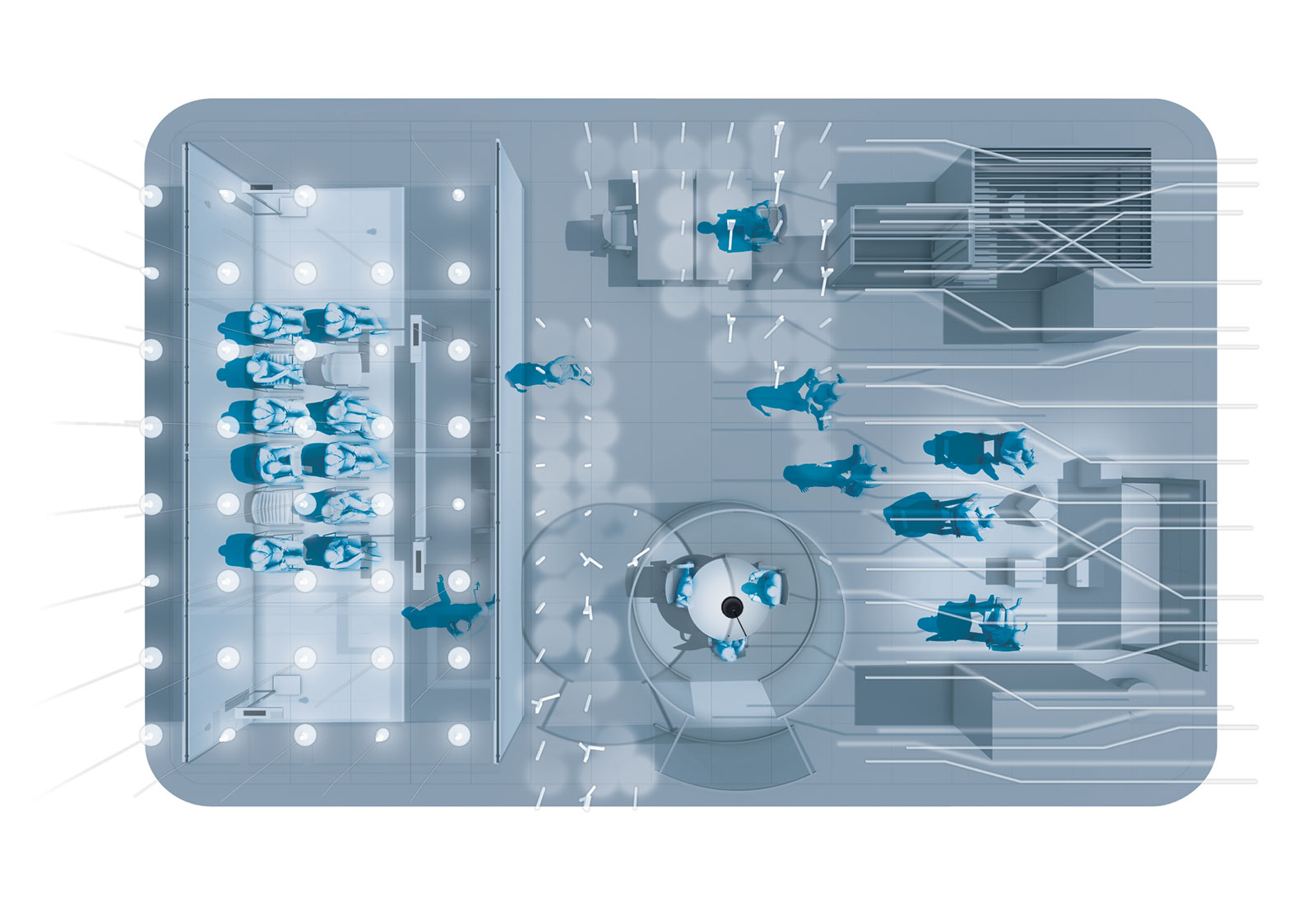 The Chronotopic System
Milan, Italy
2017
photos: ©S. Anzini

The Chronotopic System
Workspace 3.0
A Joyful Sense at Work

Milan Design Week
April 4-9th 2017
"Turning the work space into a chronotopic place, means that it changes according to time and space, a place that lives and that is created and modified according to how it is used and to the needs and desires of those who 'live' it." AF
This new idea of "trespassing perimeters" is changing the way space is used and perceived, especially in the workplace, where there have always been imposed sequences, codified within a hierarchical and structured logic.
Nowadays, free and fluid space is defined as a condition, not only in alignment to the new technological society but also as a potential creative condition for the research of permanent innovation.
Contamination, integration, belonging, these are the principles of the project.
Turning the work space into a chronotopic place, means that it changes according to time and space, a place that lives and that is created and modified according to how it is used and to the needs and desires of those who "live" it.
The workplace of the future will invert the percentage of static and fixed spaces with more dynamic and adjustable spaces.
In the future, there will be no precise rules and the three types of spaces – static, dynamic (convivial), creative (chronotopic) – will combine themselves each time according to the user.

• PROJECT VIDEOS:
> The Chronotopic System