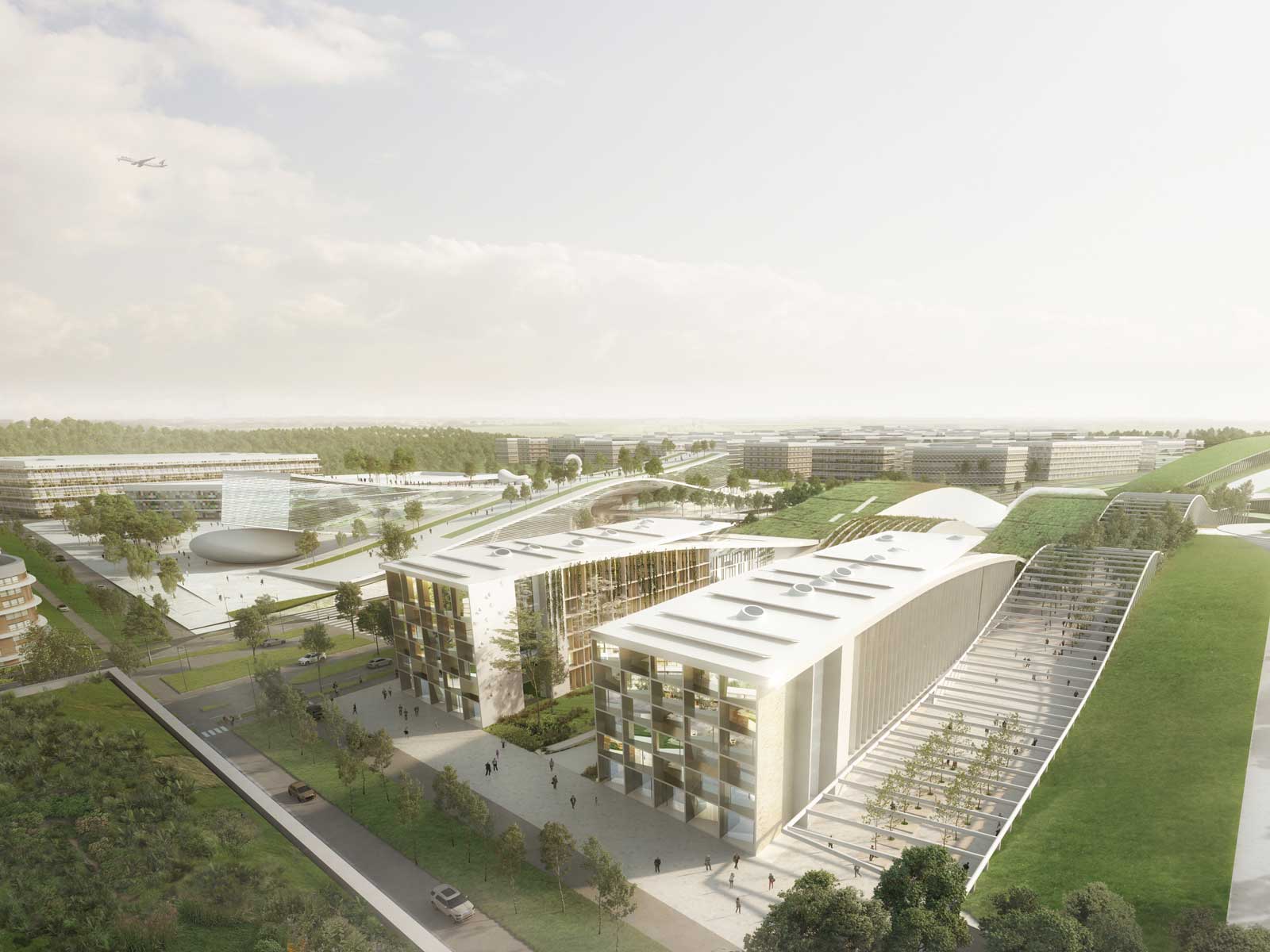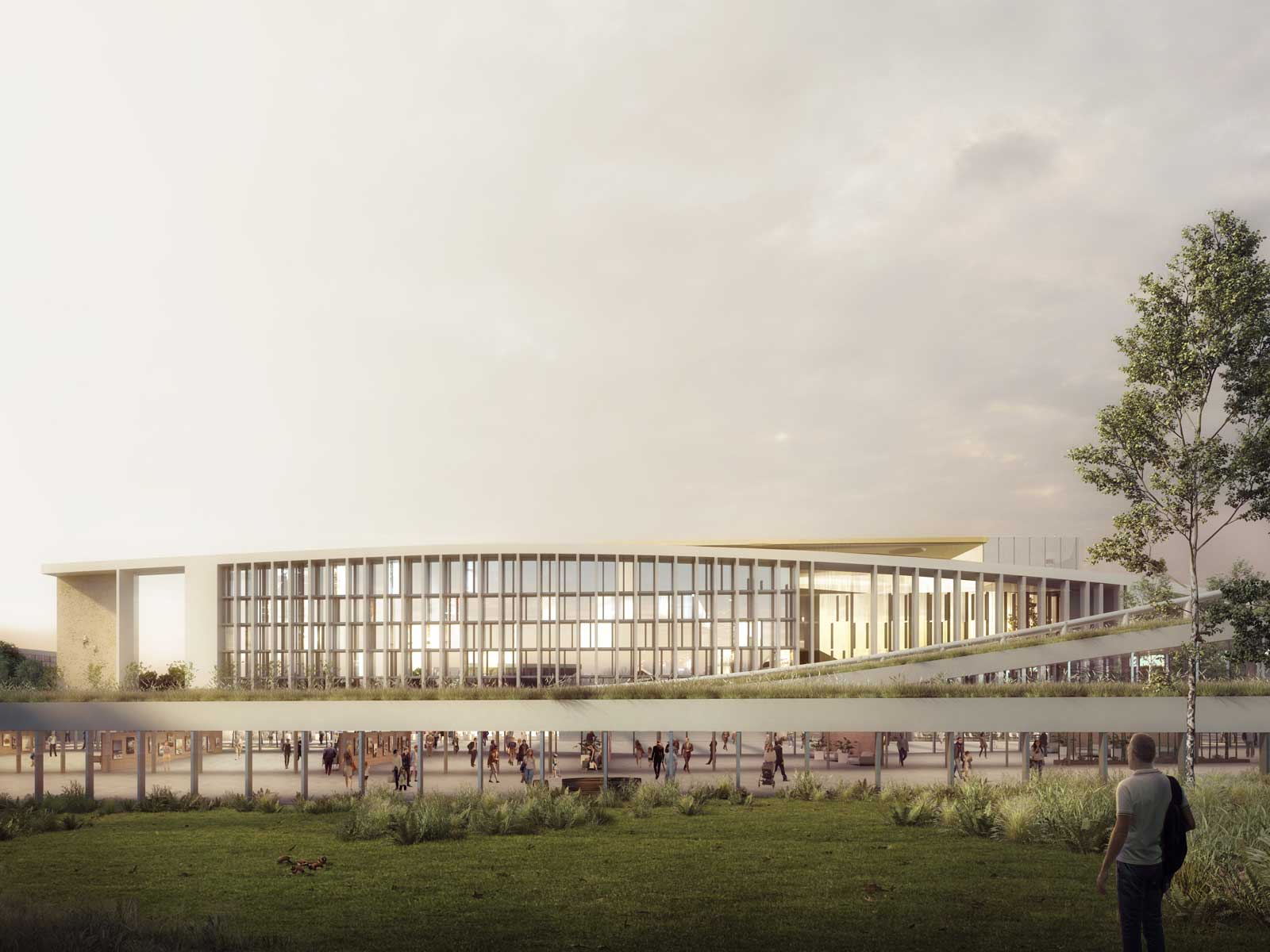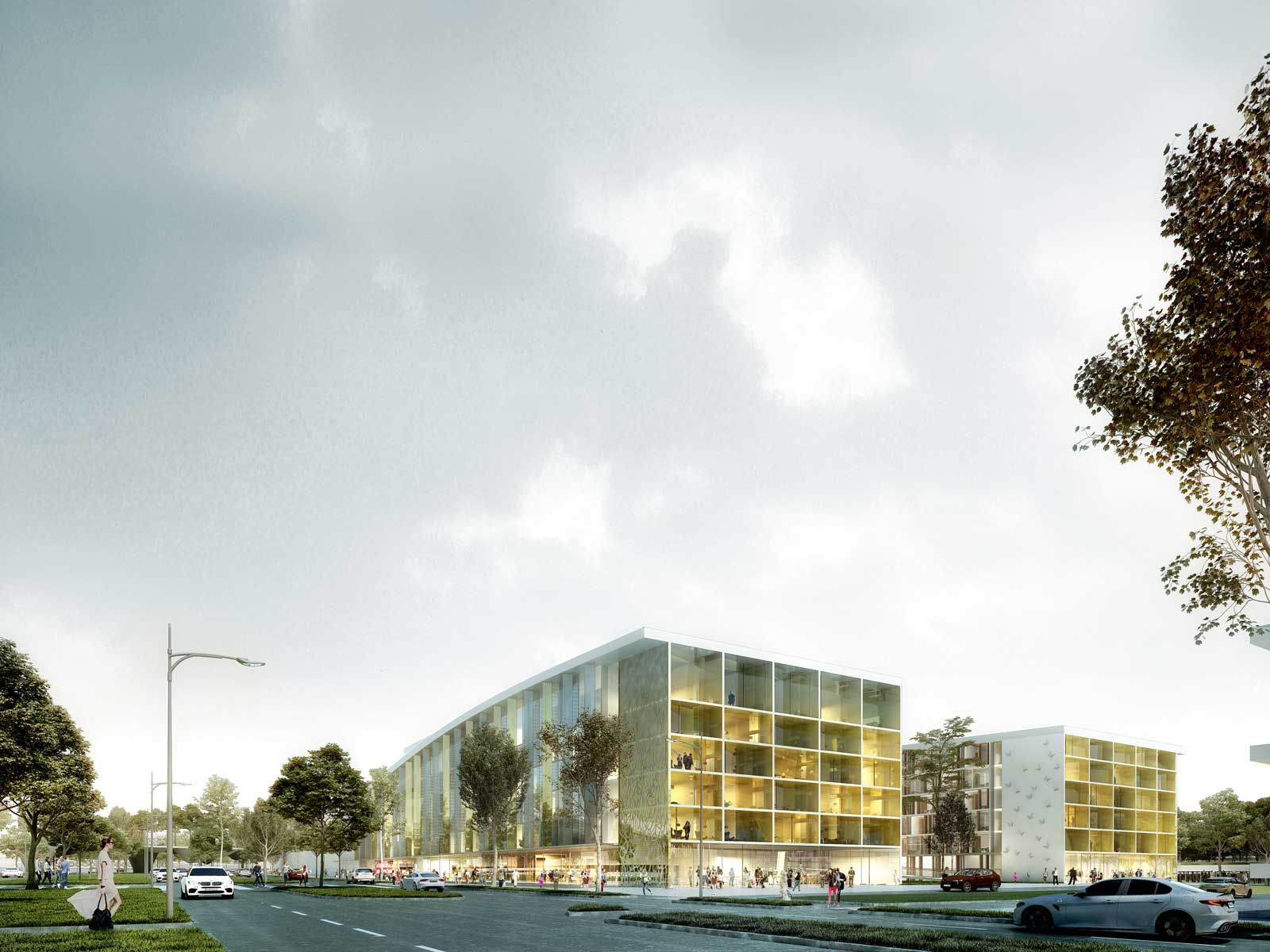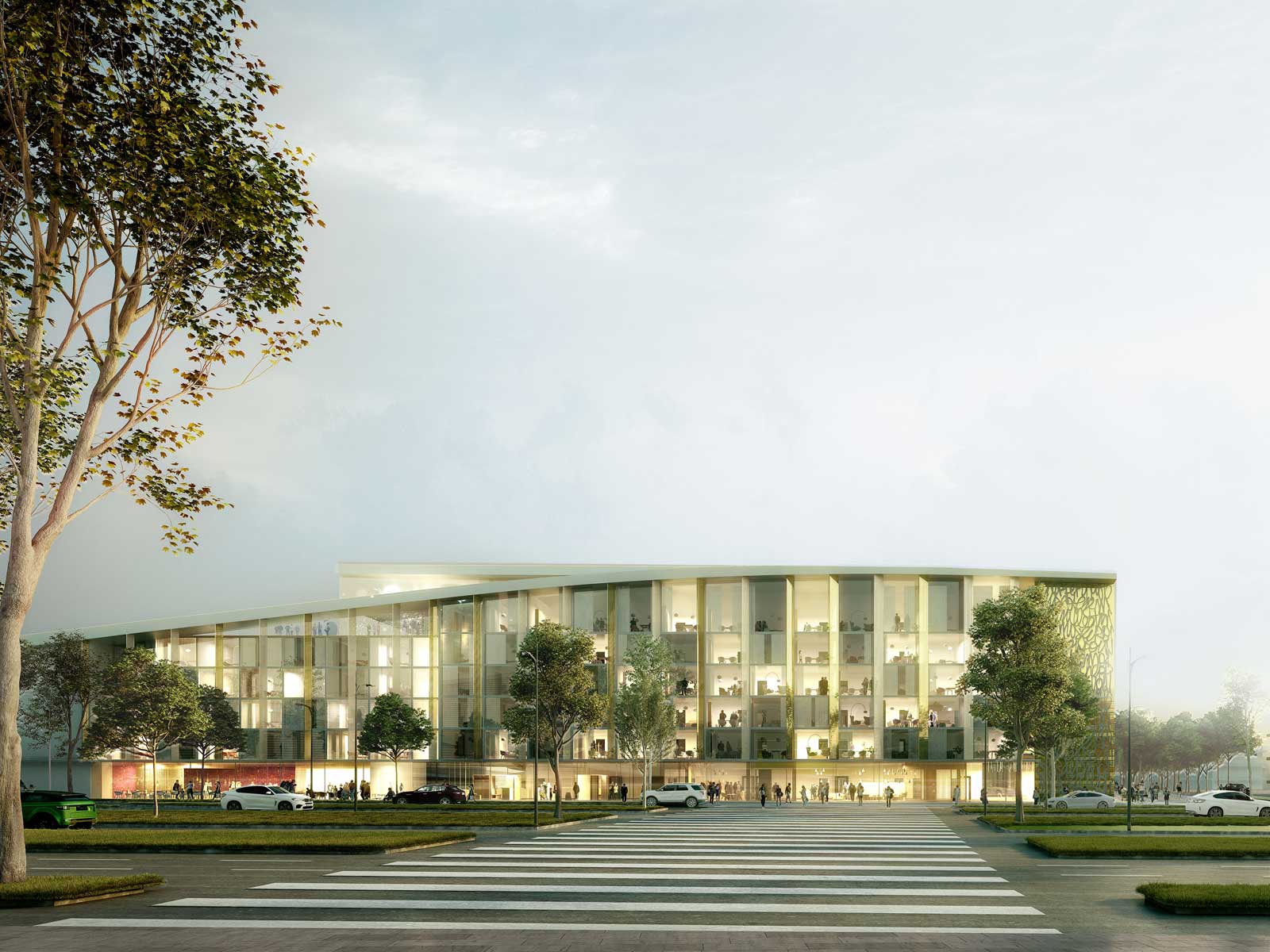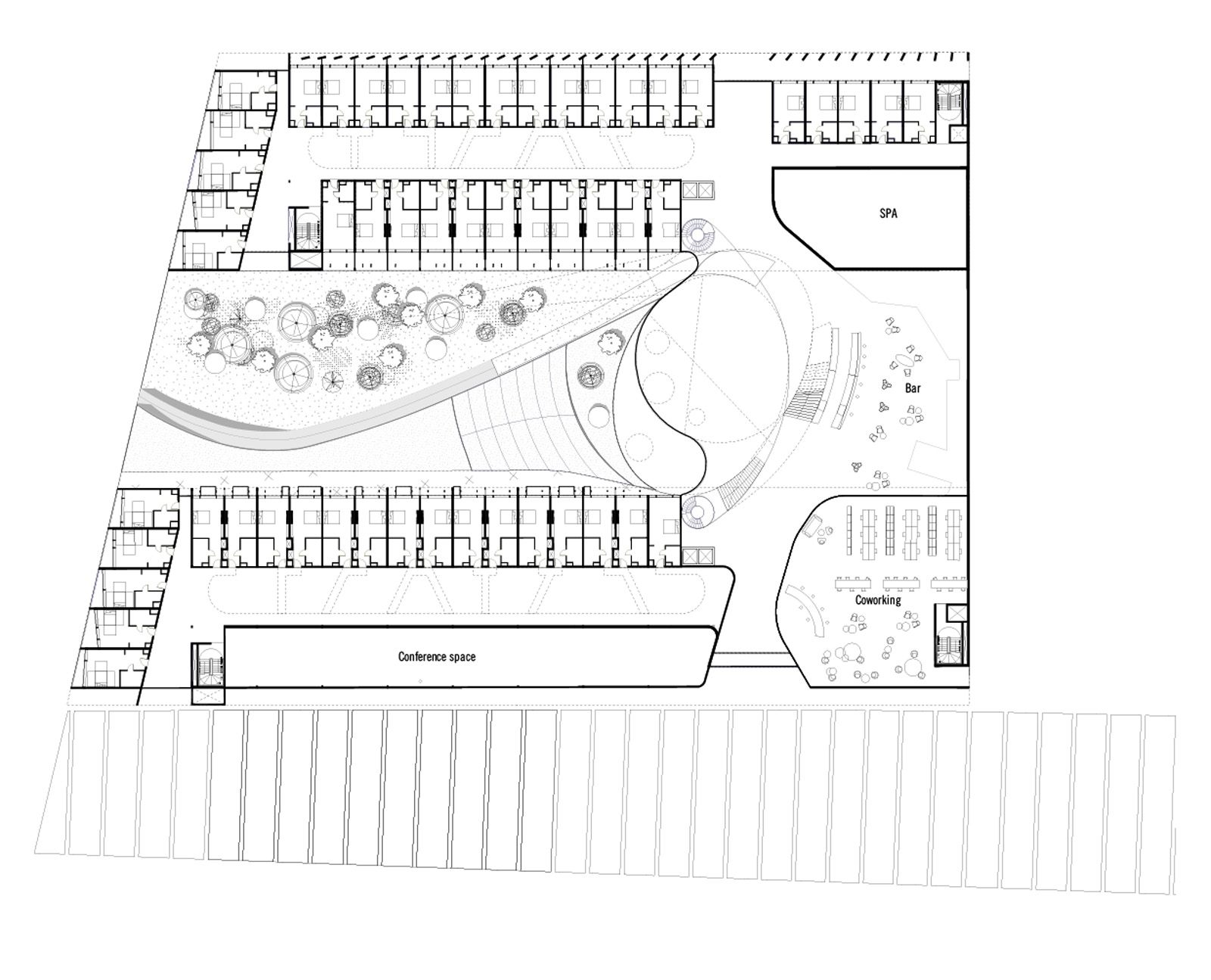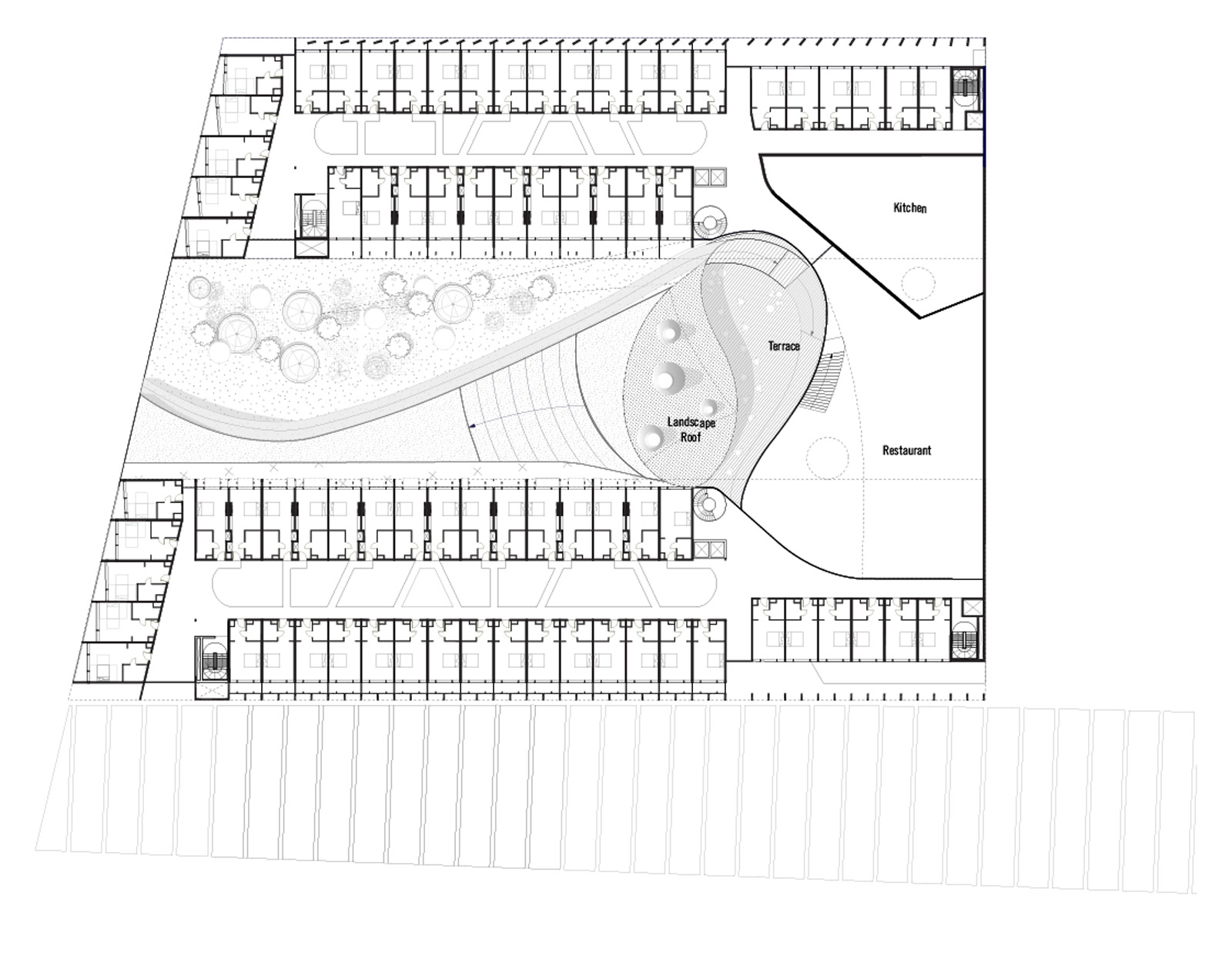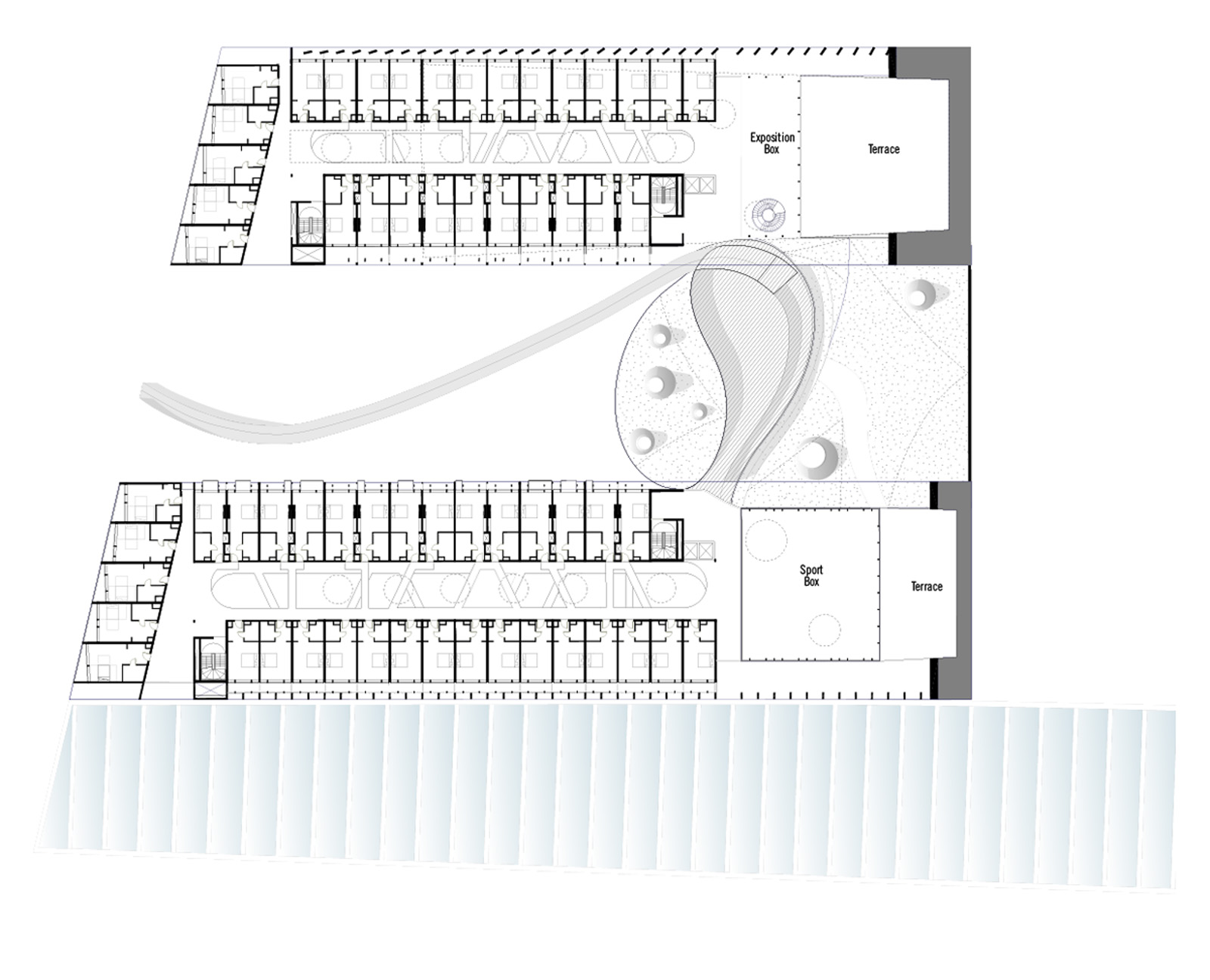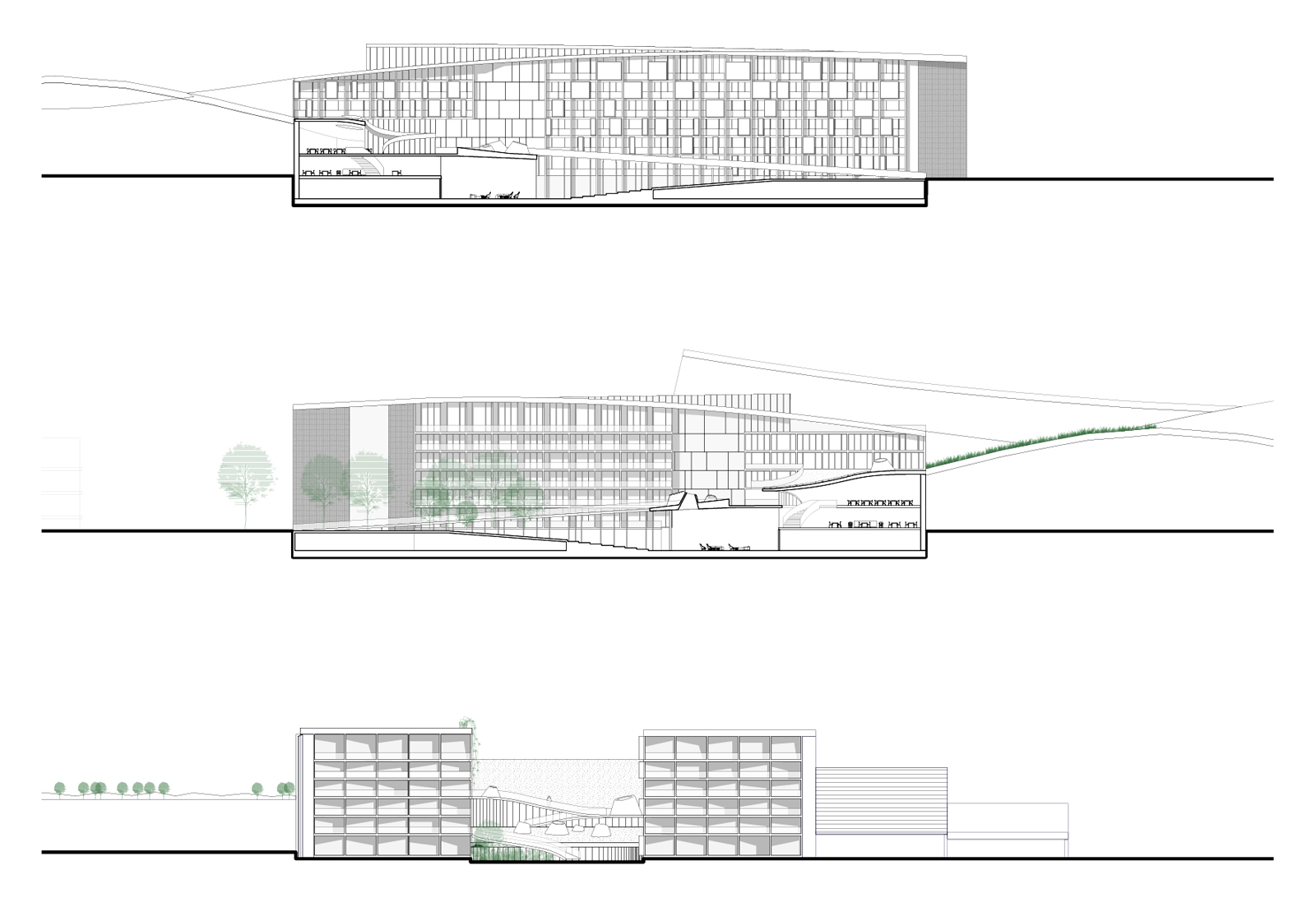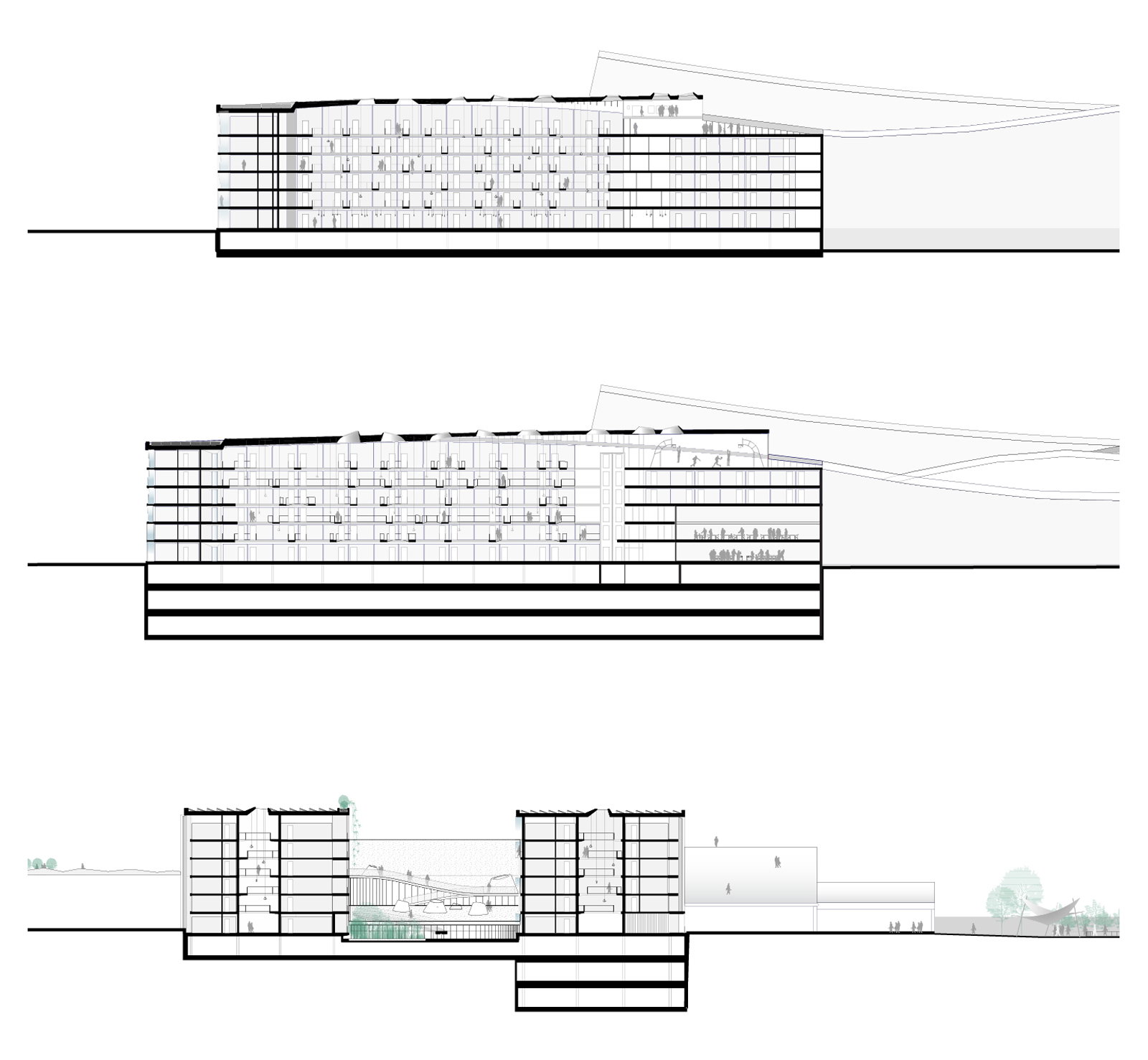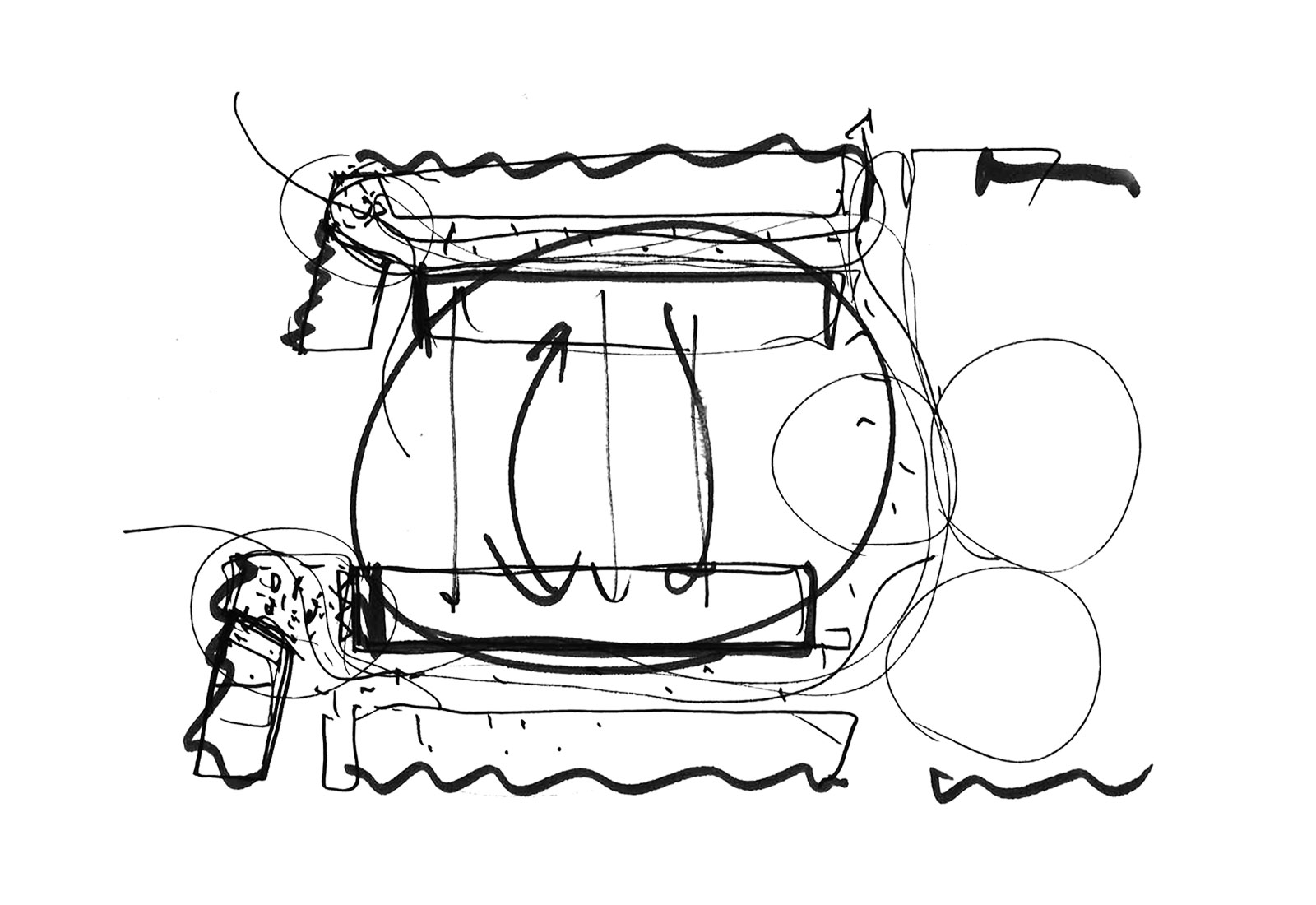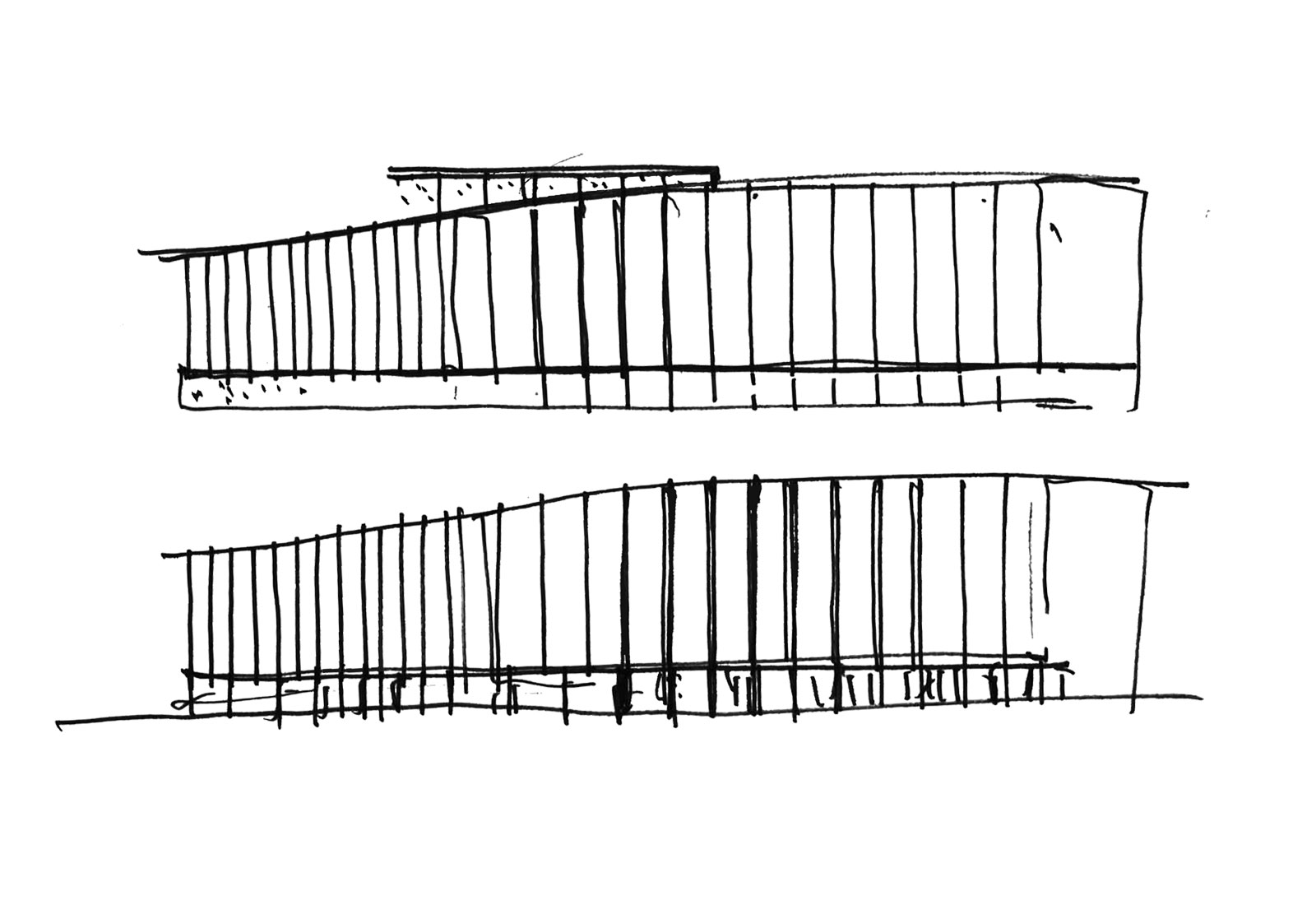 Europacity: Affordable chic hotel 3*

Val d'Oise, France
2017-present

program: Hotel with 450 rooms, 1 restaurant-bar, co-working spaces, spaces for events, exhibitions and seminars, a Spa and an area dedicated to sports
total area: : 20 924 sqm

client: Alliages et Territoires
Alfonso Femia/Atelier(s) Alfonso Femia with
BET Economie: Overdrive, Paris
BET HQE: Overdrive, Paris

images: ©Atelier(s) Alfonso Femia & Diorama
We want an architecture able to belong to a place and in which people can identify.
We sought to understand the characteristics of each element, their nature, the contents and tone of their dialog with the context. We tried to exhaust each possibility and we wrote an original, ambitious, sensitive and coherent scenario highlighting three main objectives:
– create a strong identity;
– elaborate real relationships with the context;
– imagine measures able to become the head of the system.