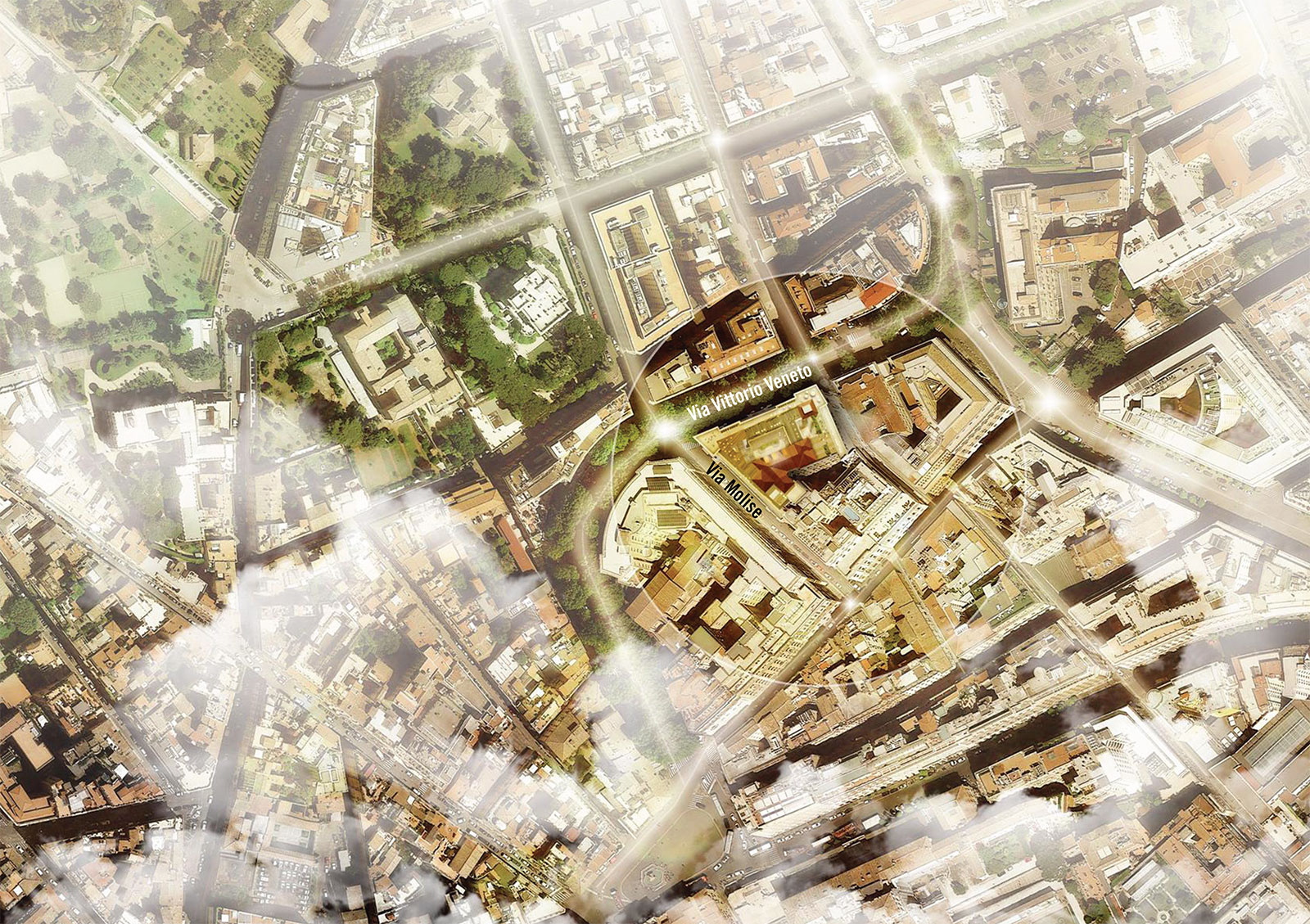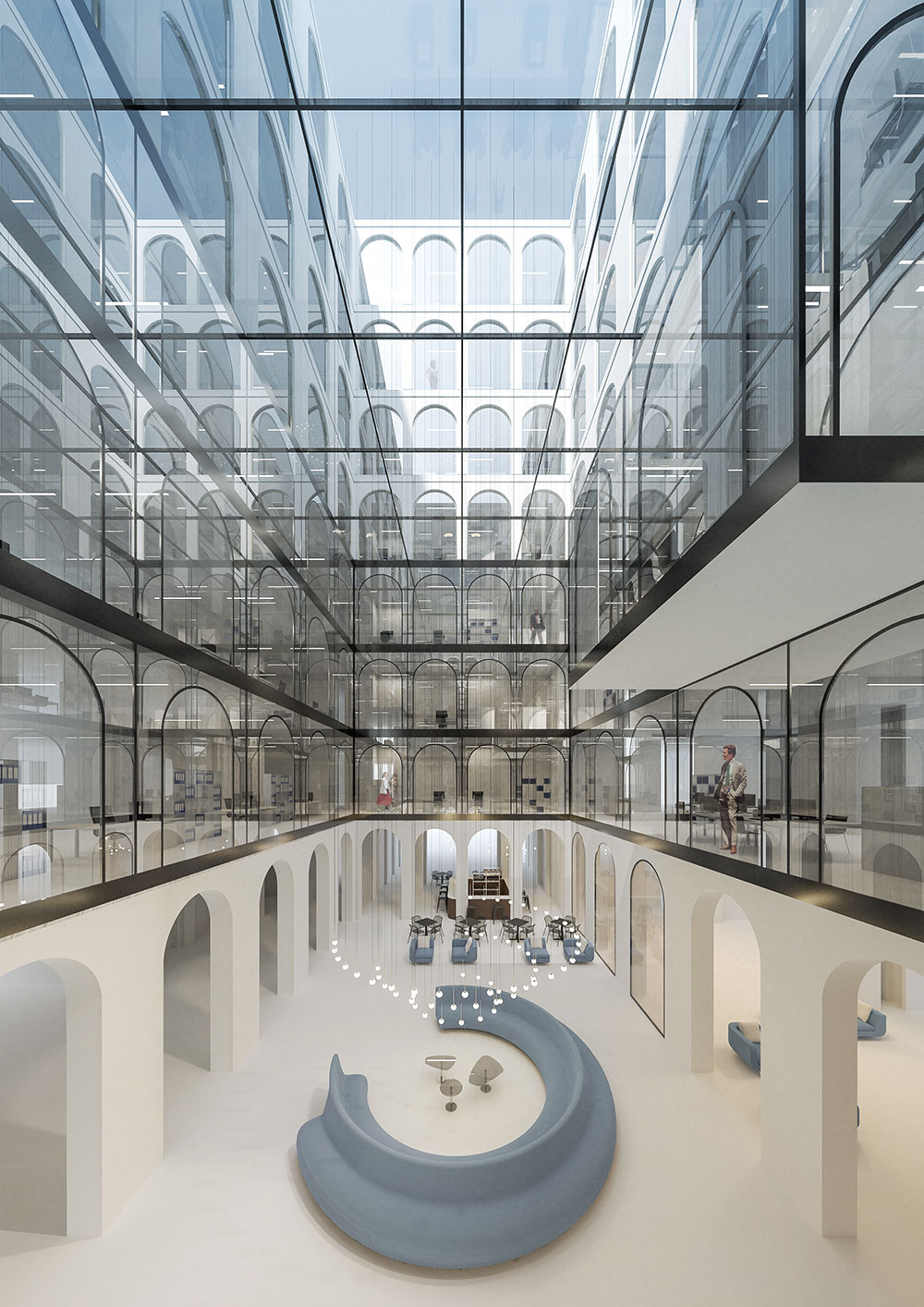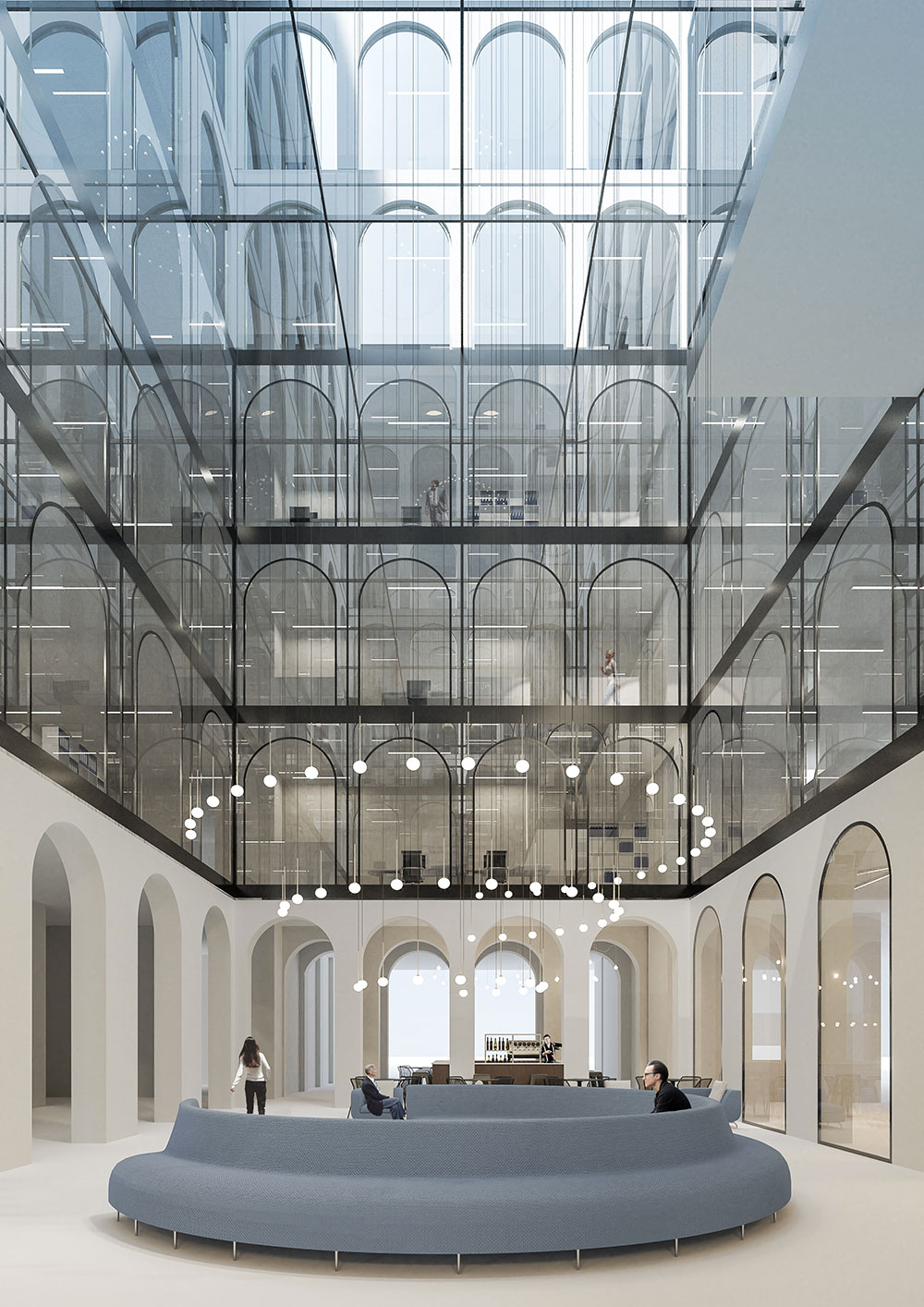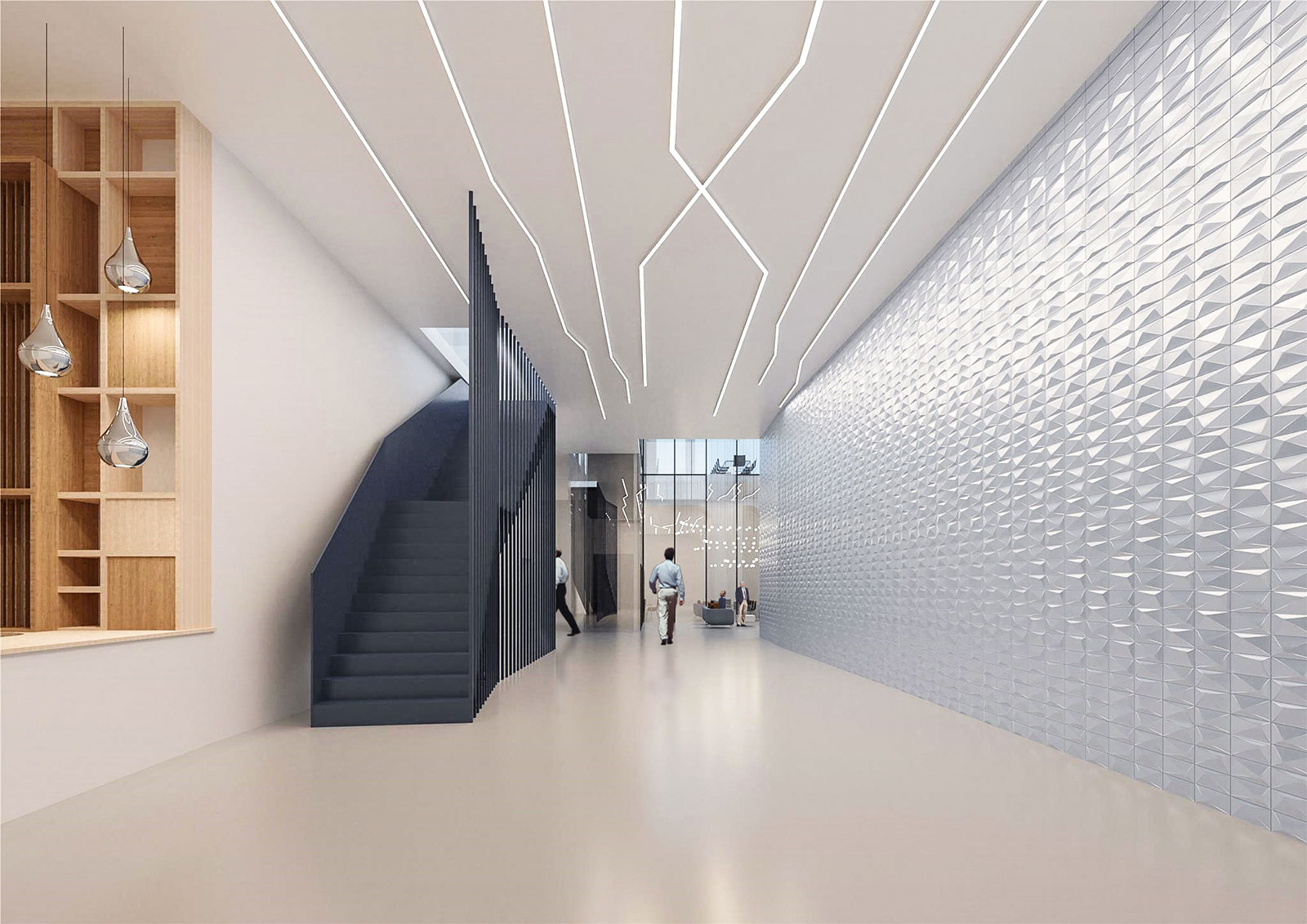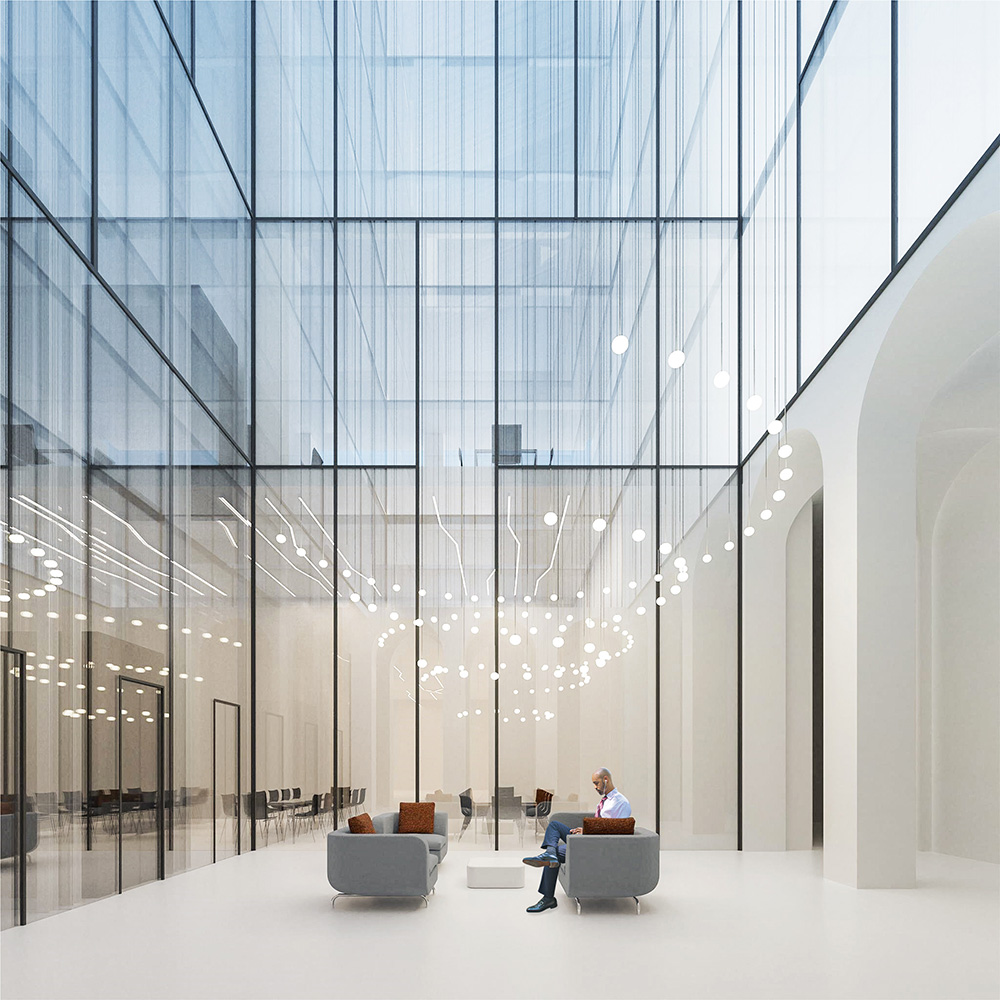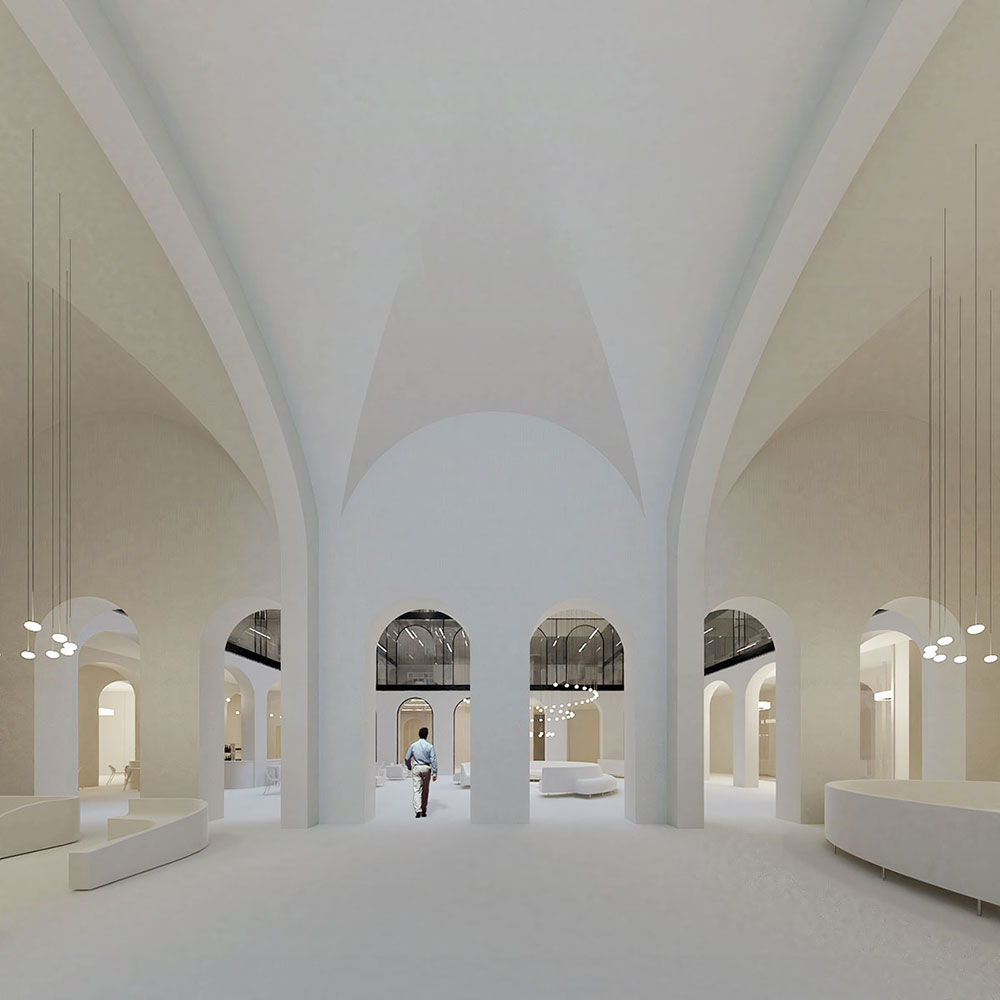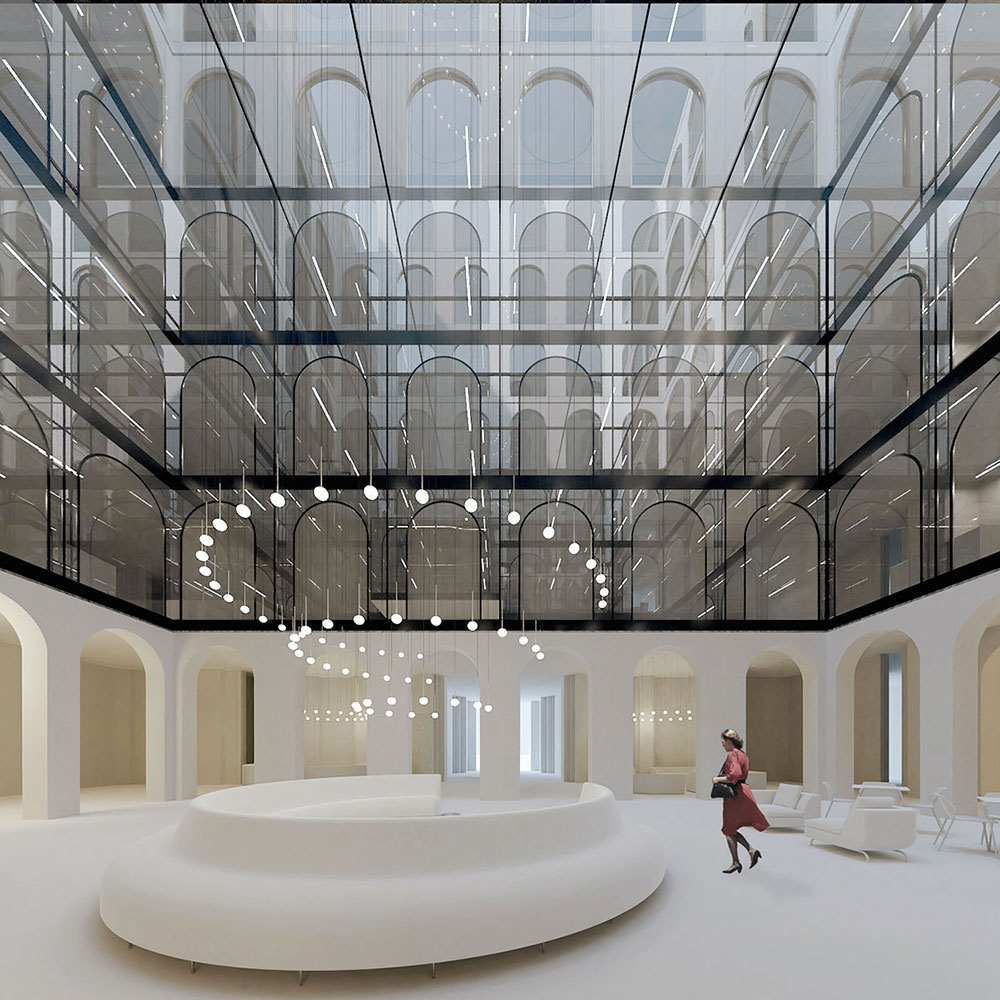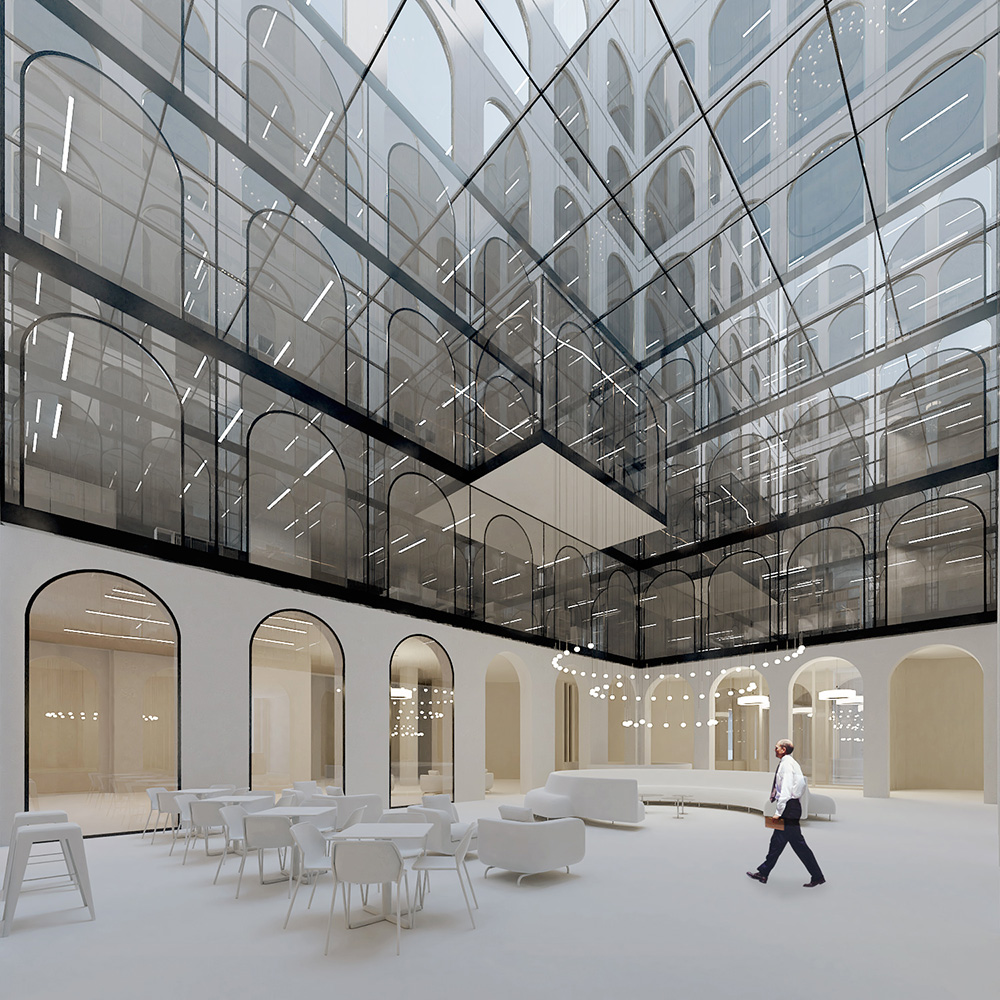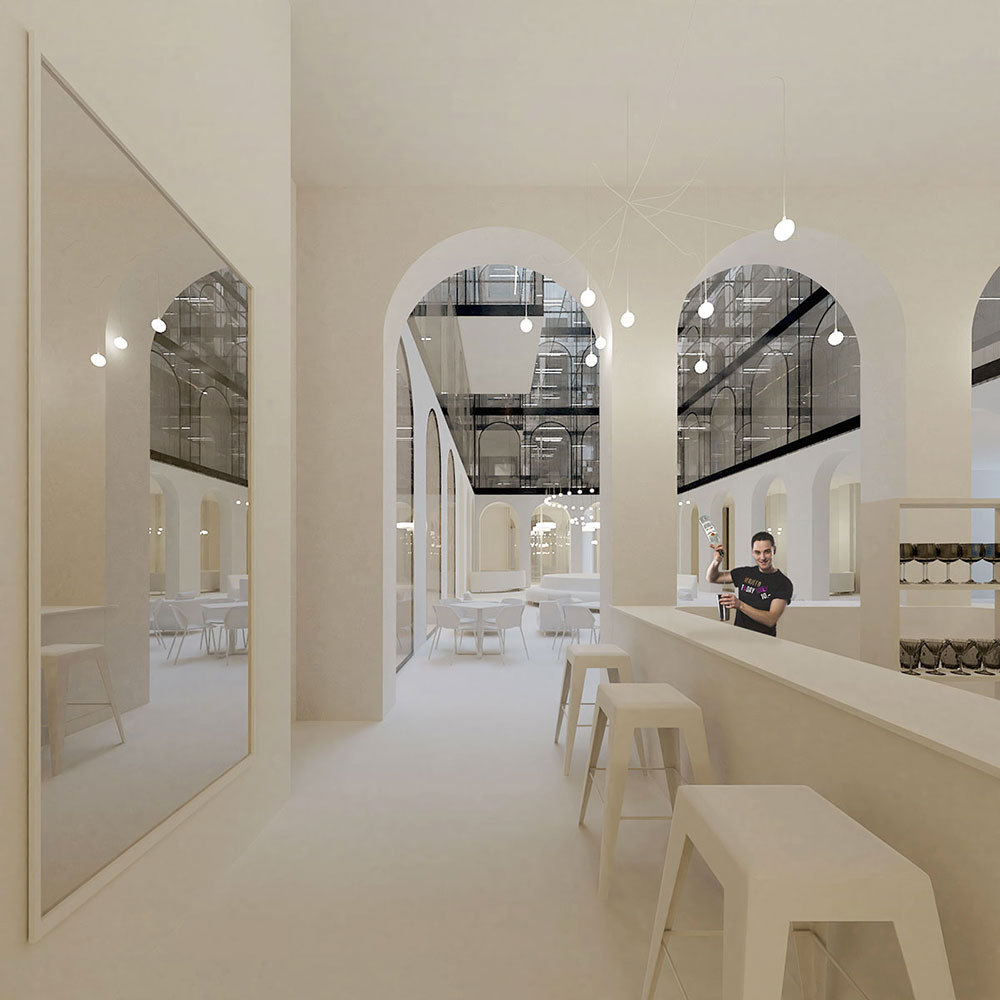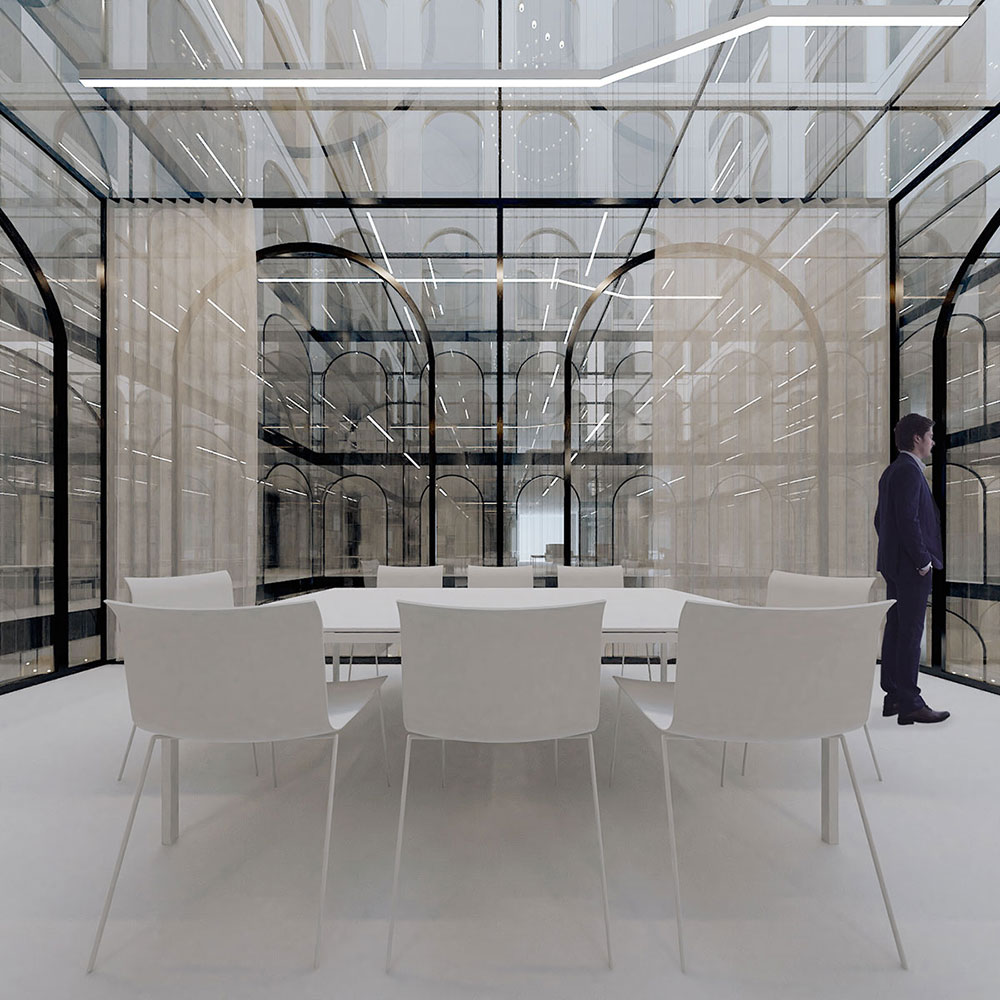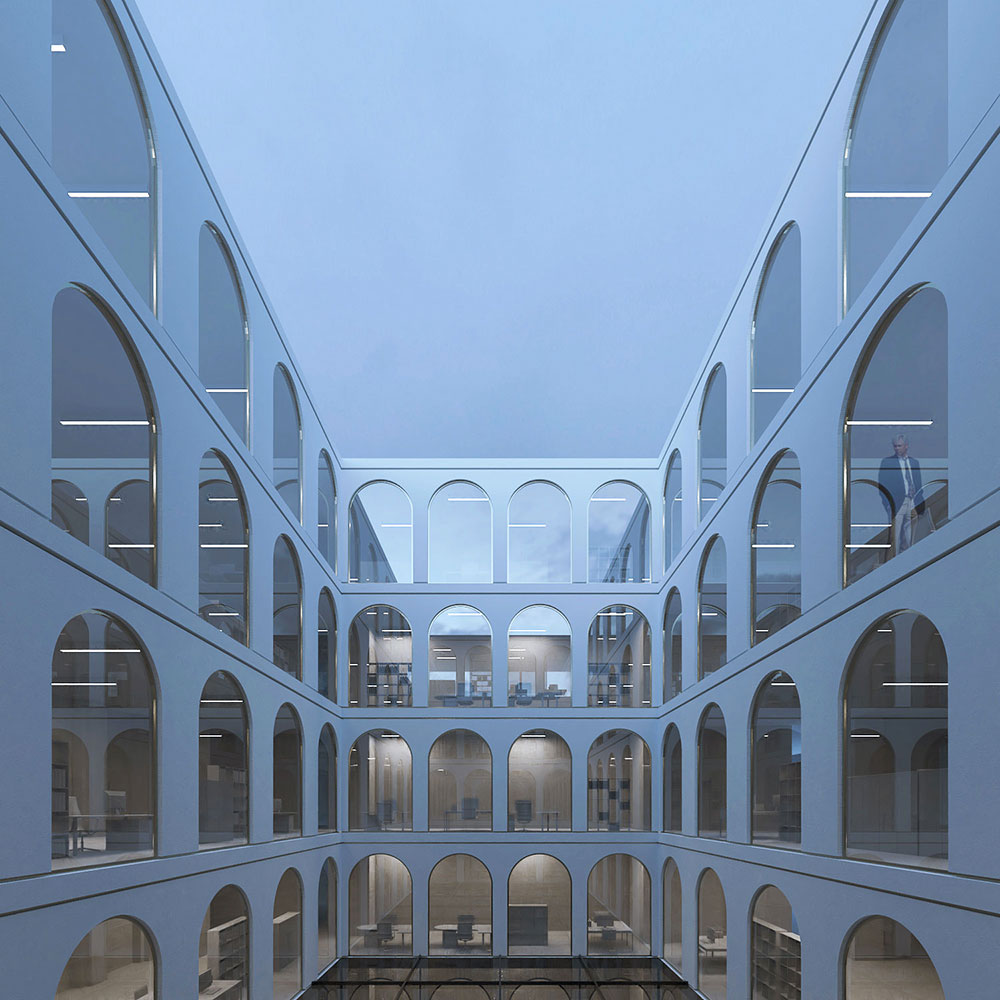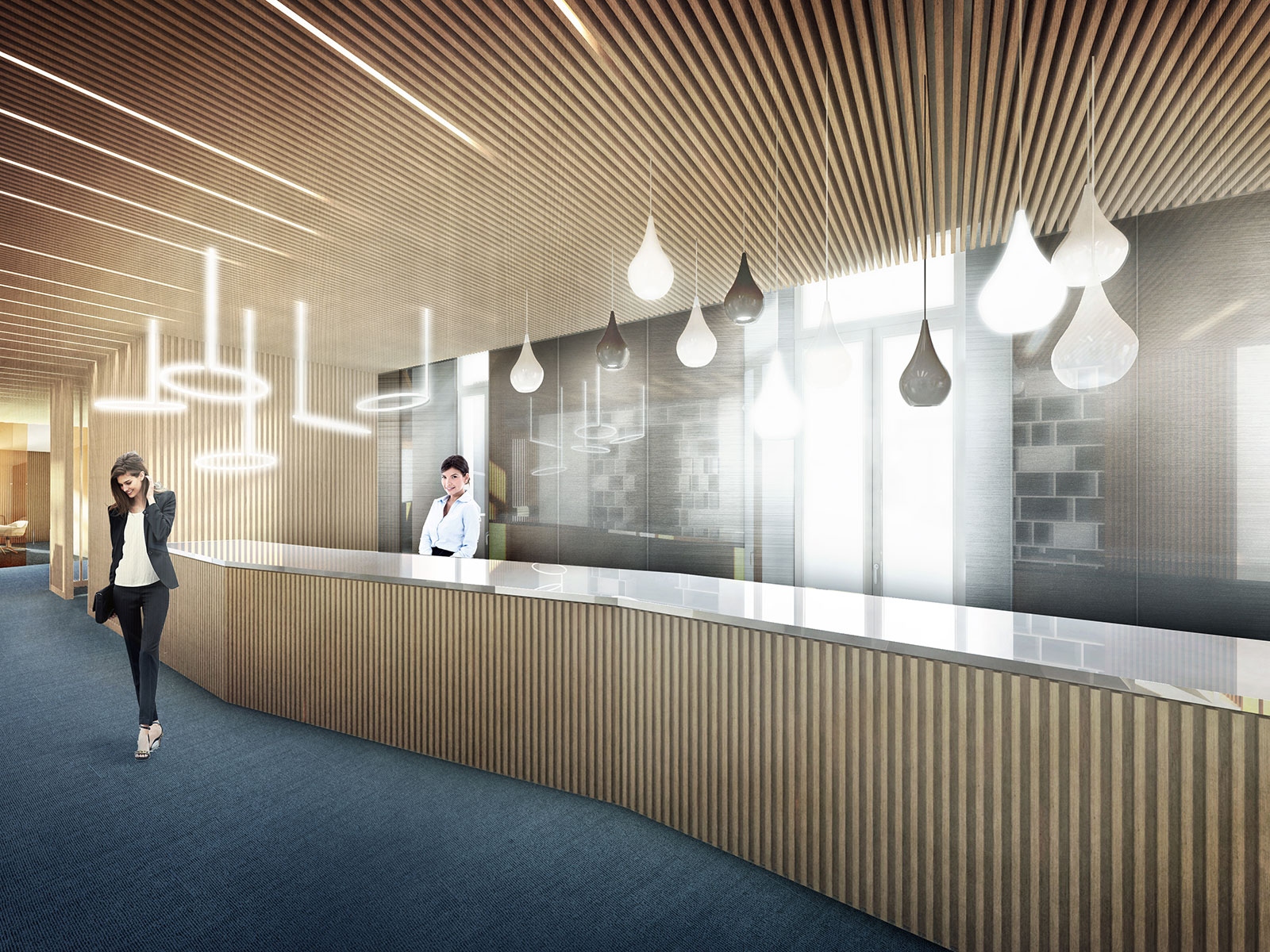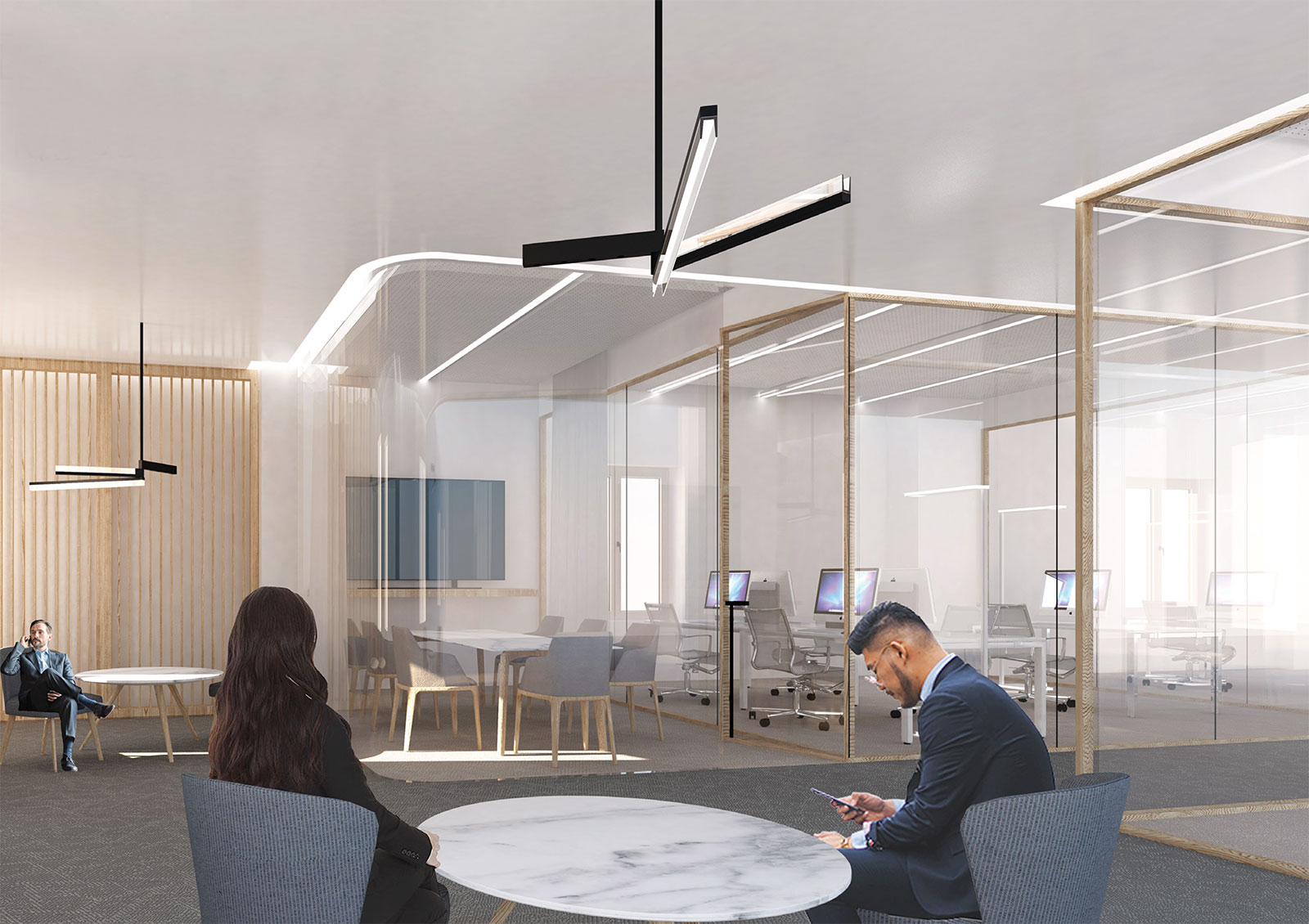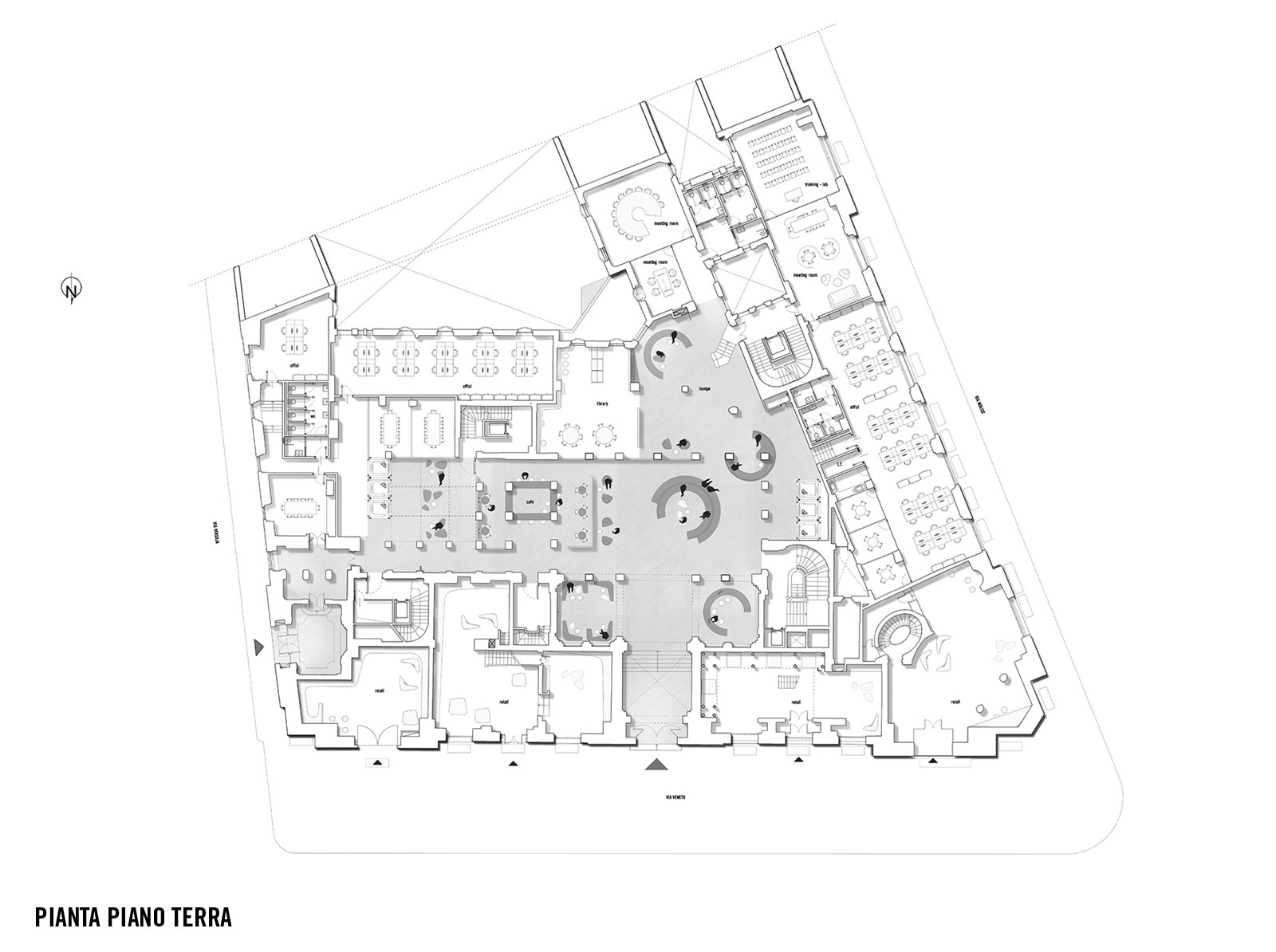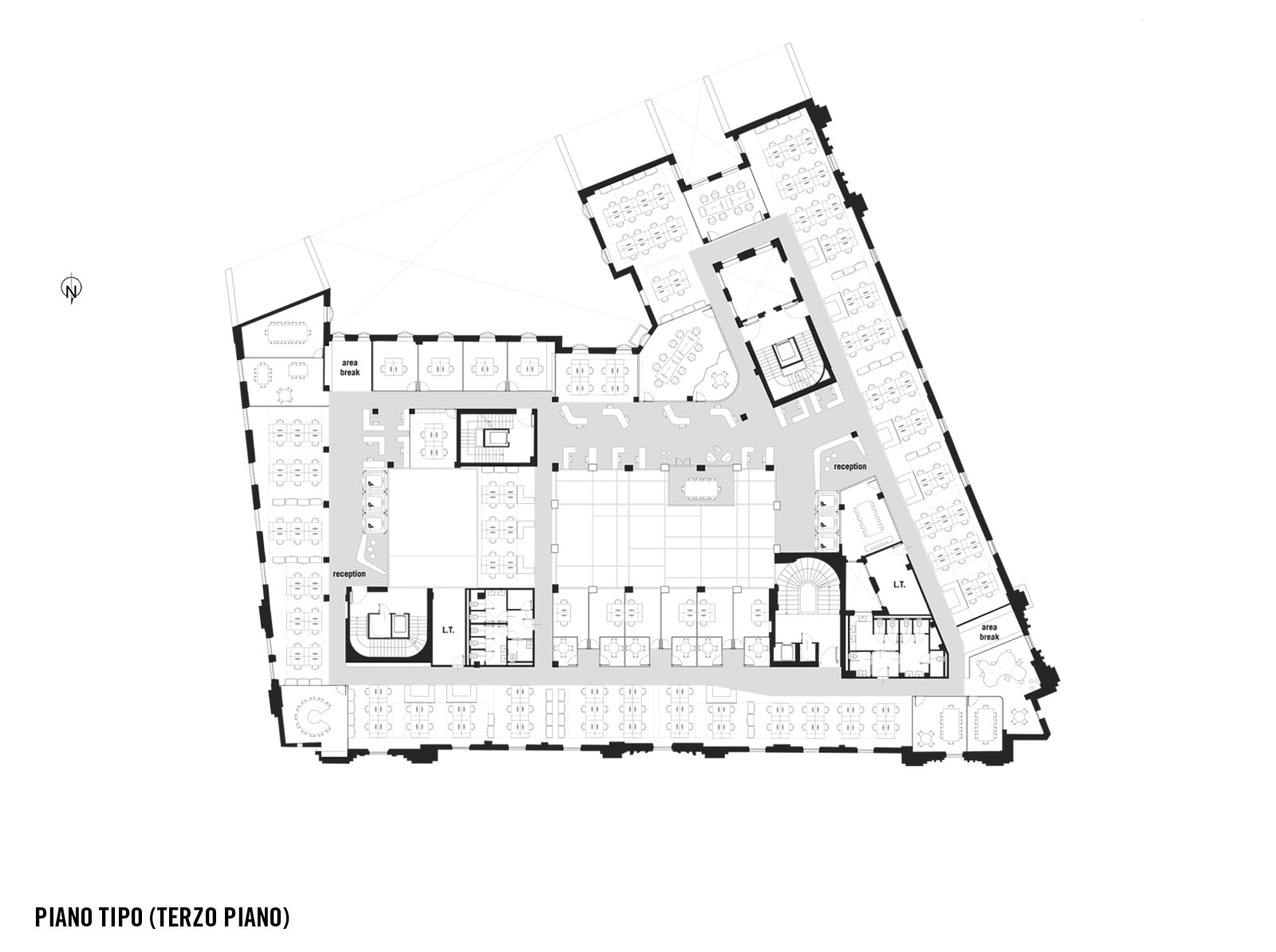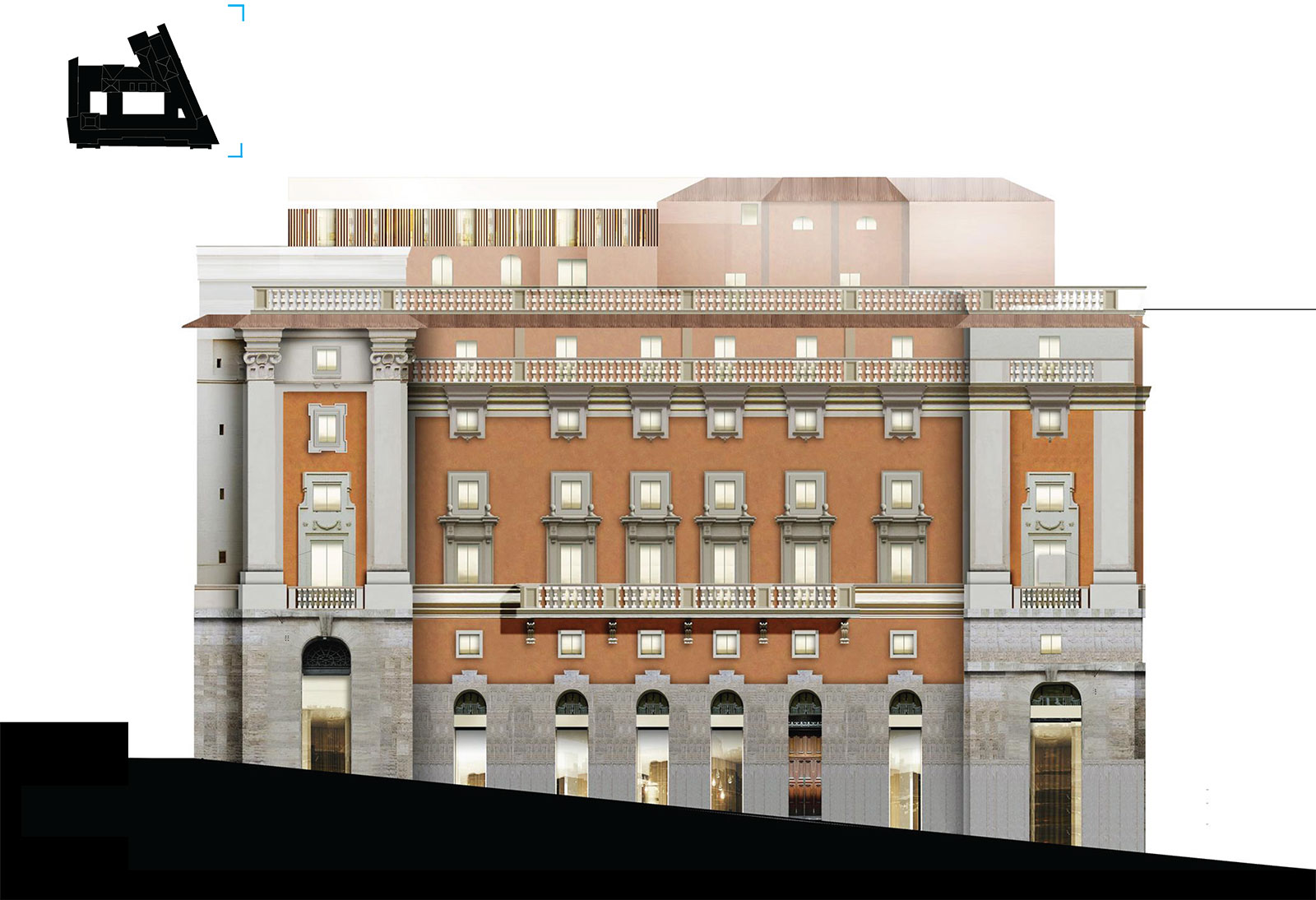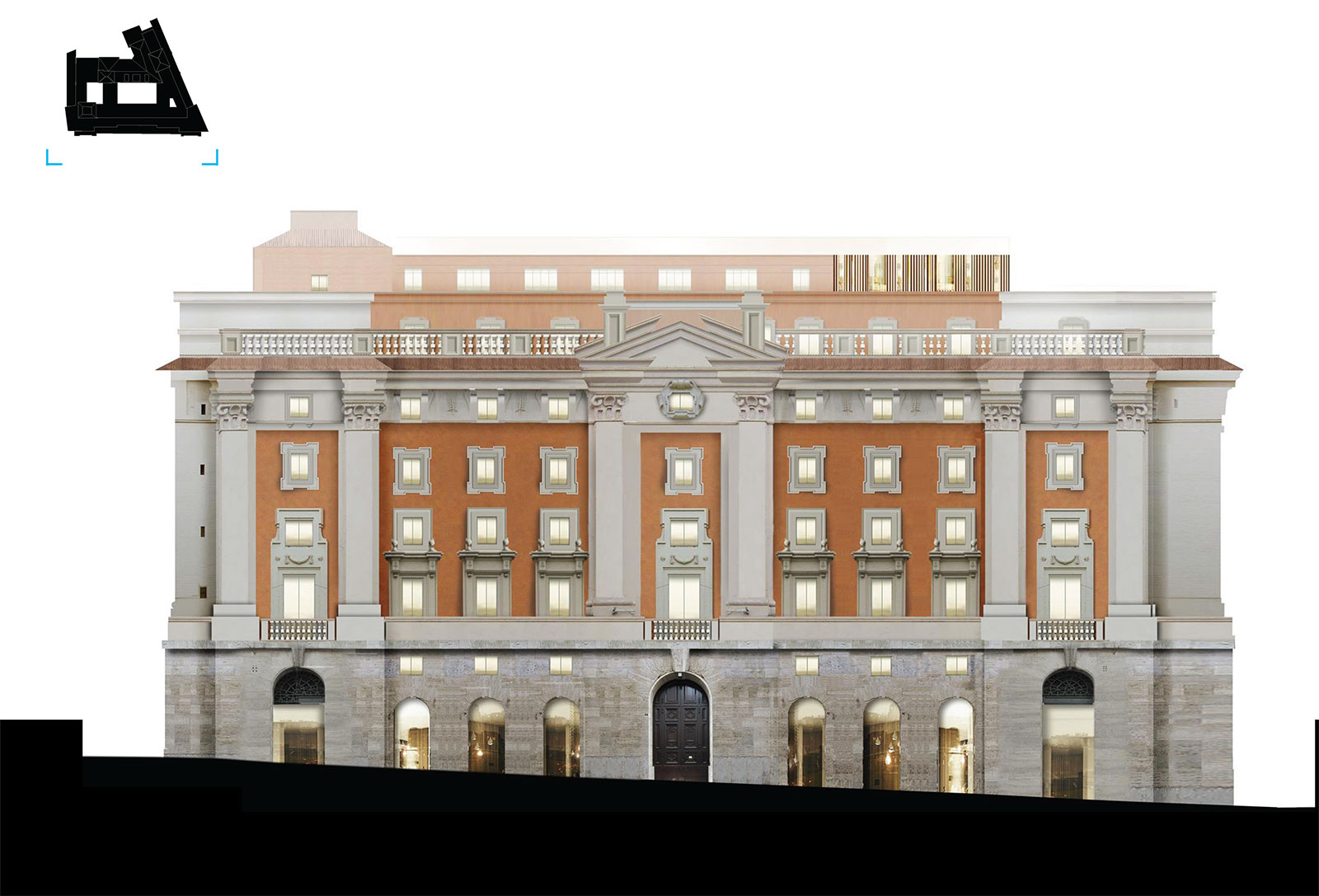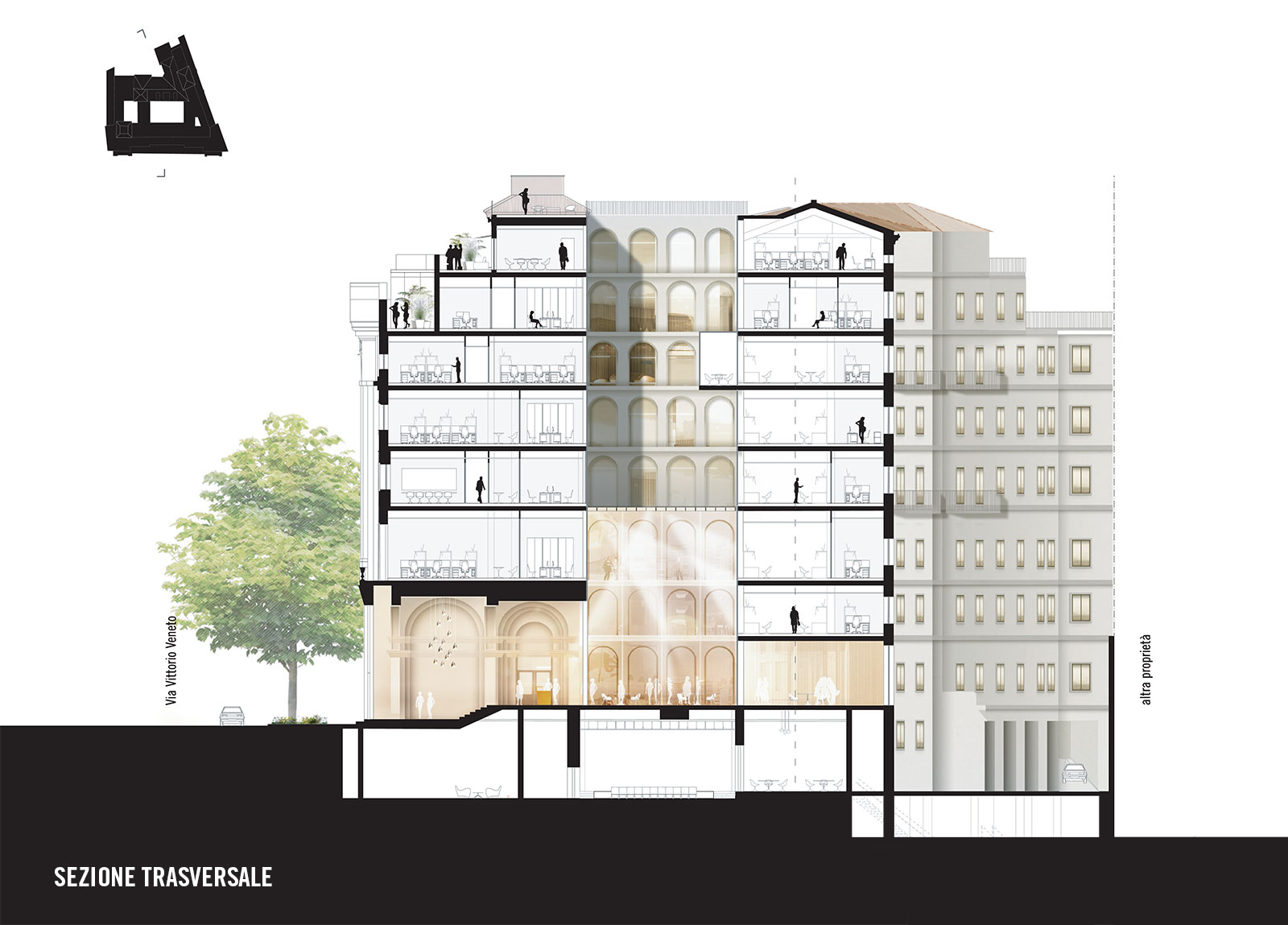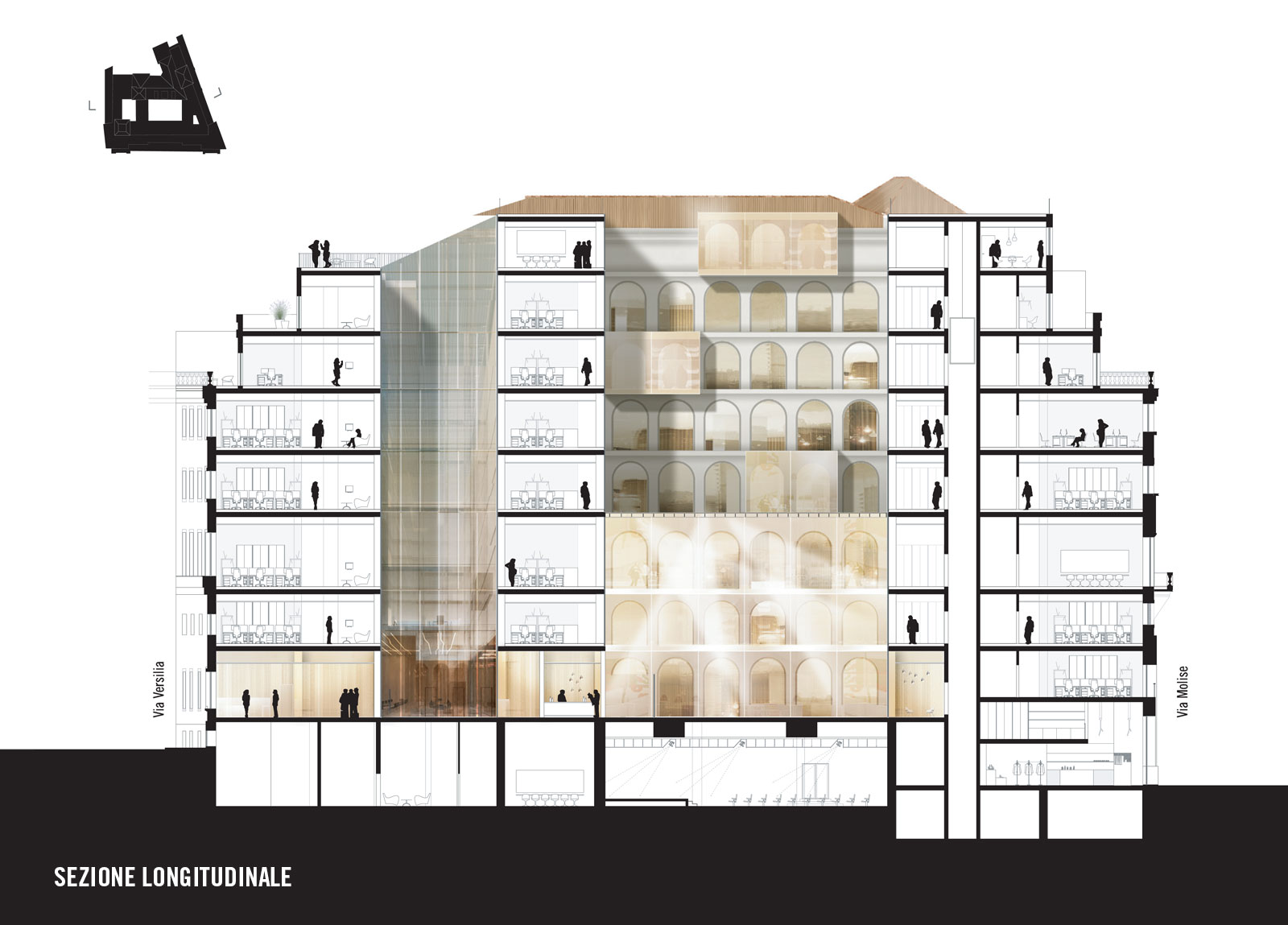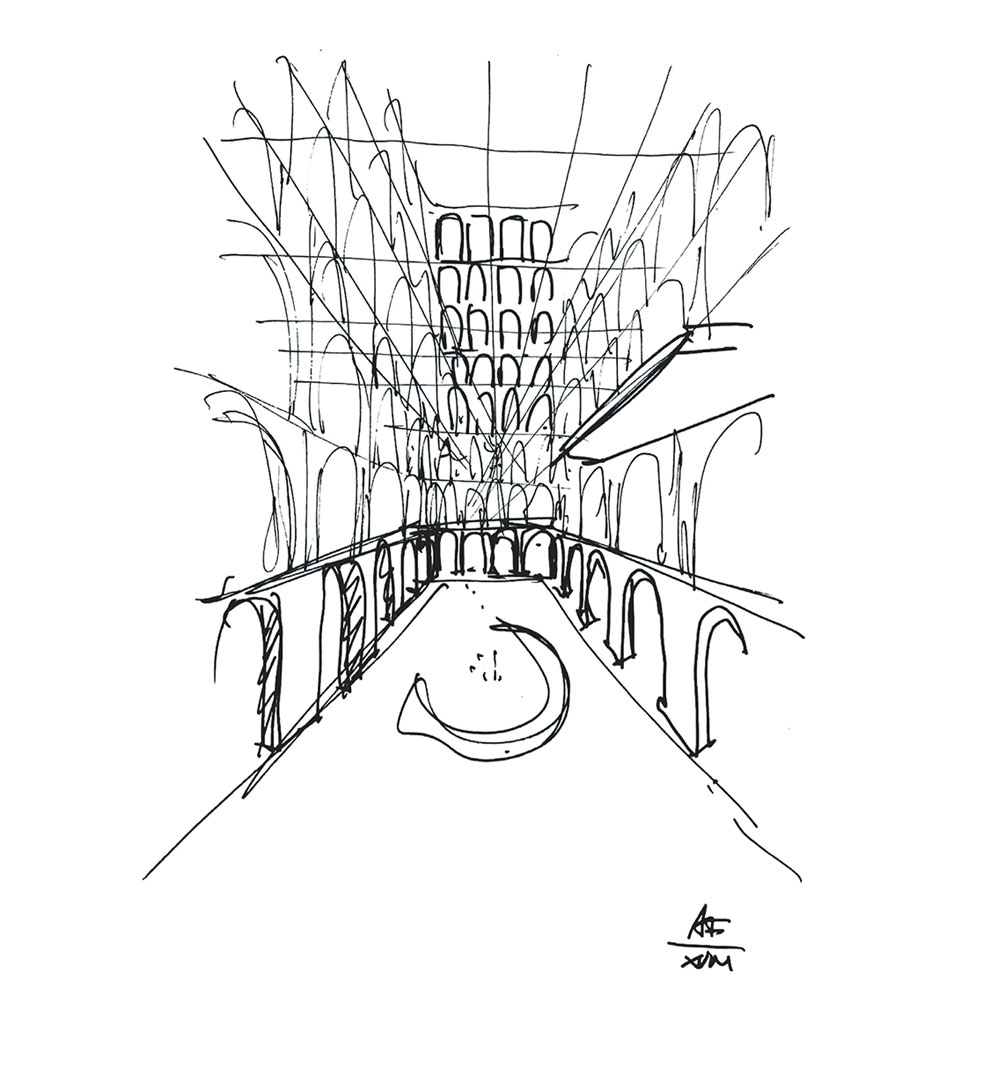 Office building in Rome

Rome, Italy
2018

program: Restoration of the office building
on Via Veneto 89 in Rome
total area: 20 776 sqm
floor area: 11 426 sqm
offices: 6 385 sqm
client: Prelios SGR
Alfonso Femia / Atelier(s) Alfonso Femia with
structural engineering: Milan Ingegneria
services engineering: Openprogetti Ingegneria
Ieed-breeam: Energo Group
images: ©Atelier(s) Alfonso Femia
"The entire central courtyard has been freed from the volume, present on ground floor, mezzanine and first floors, by making the exedra that had been incorporated within the building's volume re-emerge."
The project for the redevelopment of the building on Via Veneto in Rome confronts itself with a historical context of great importance and with an iconic building from the early 1900s. The building is characterized by "its exterior architecture which reflects its modern style while harmonizing with the surrounding environment that imposes grandeur and a severity of lines and masses" which the renovation project intends to restore in order to enhance the work of architect Broggi.
Over time, Broggi's architecture has undergone variations concerning not only its external facades, but also the spaces related to the internal courtyards. From a volumetric point of view, the entire central courtyard has been freed from the volume, present on ground floor, mezzanine and first floors, by making the exedra that had been incorporated within the building's volume re-emerge.
The courtyard returns to its former glory and becomes a fundamental element for the quality of the internal office spaces. The east courtyard (the small courtyard) is also freed from the presence of two elevators, which are relocated to more functional points, offering the possibility to redefine the original volume of the building and, in this case, to guarantee better quality of the interior spaces of the offices.