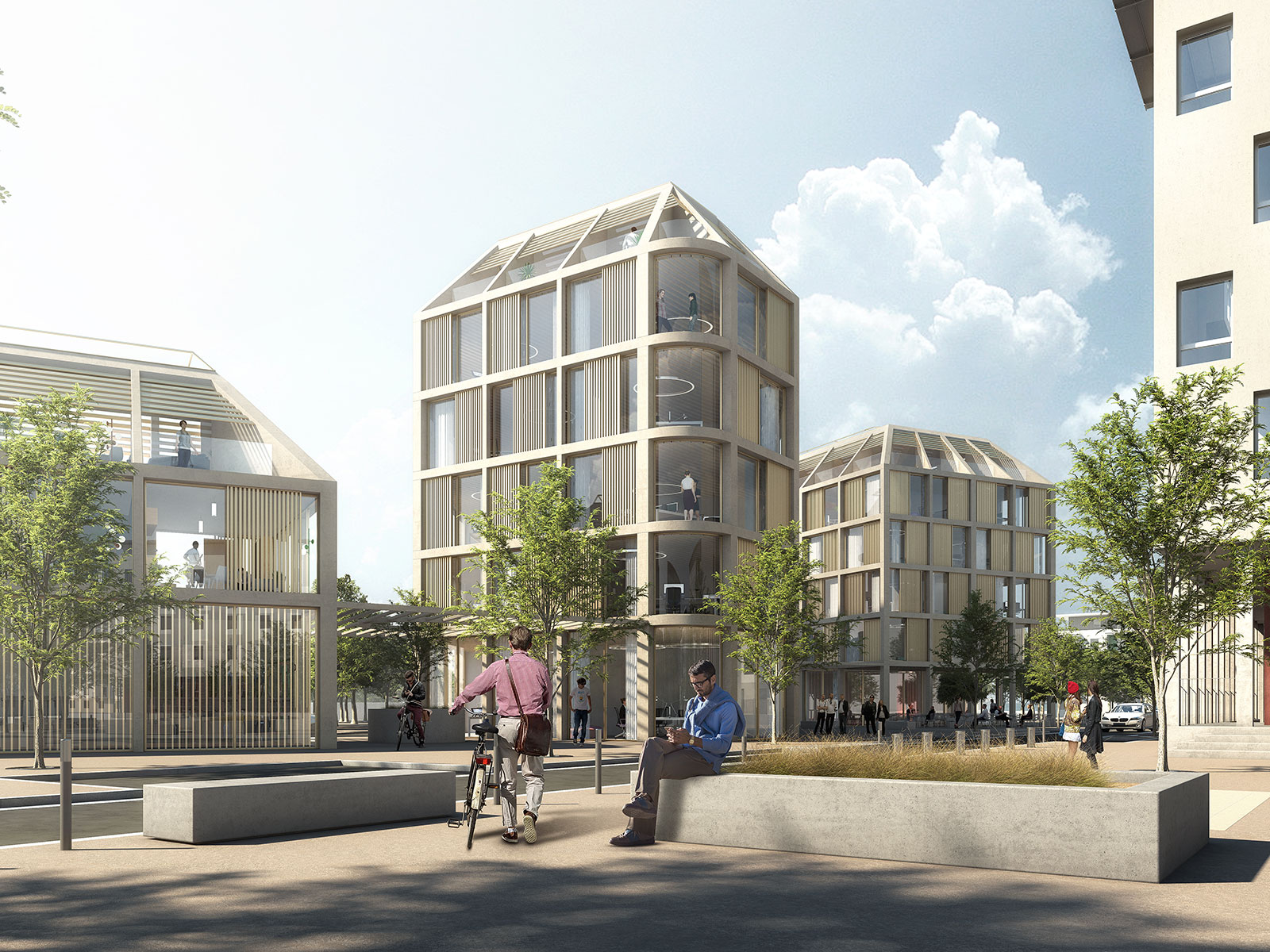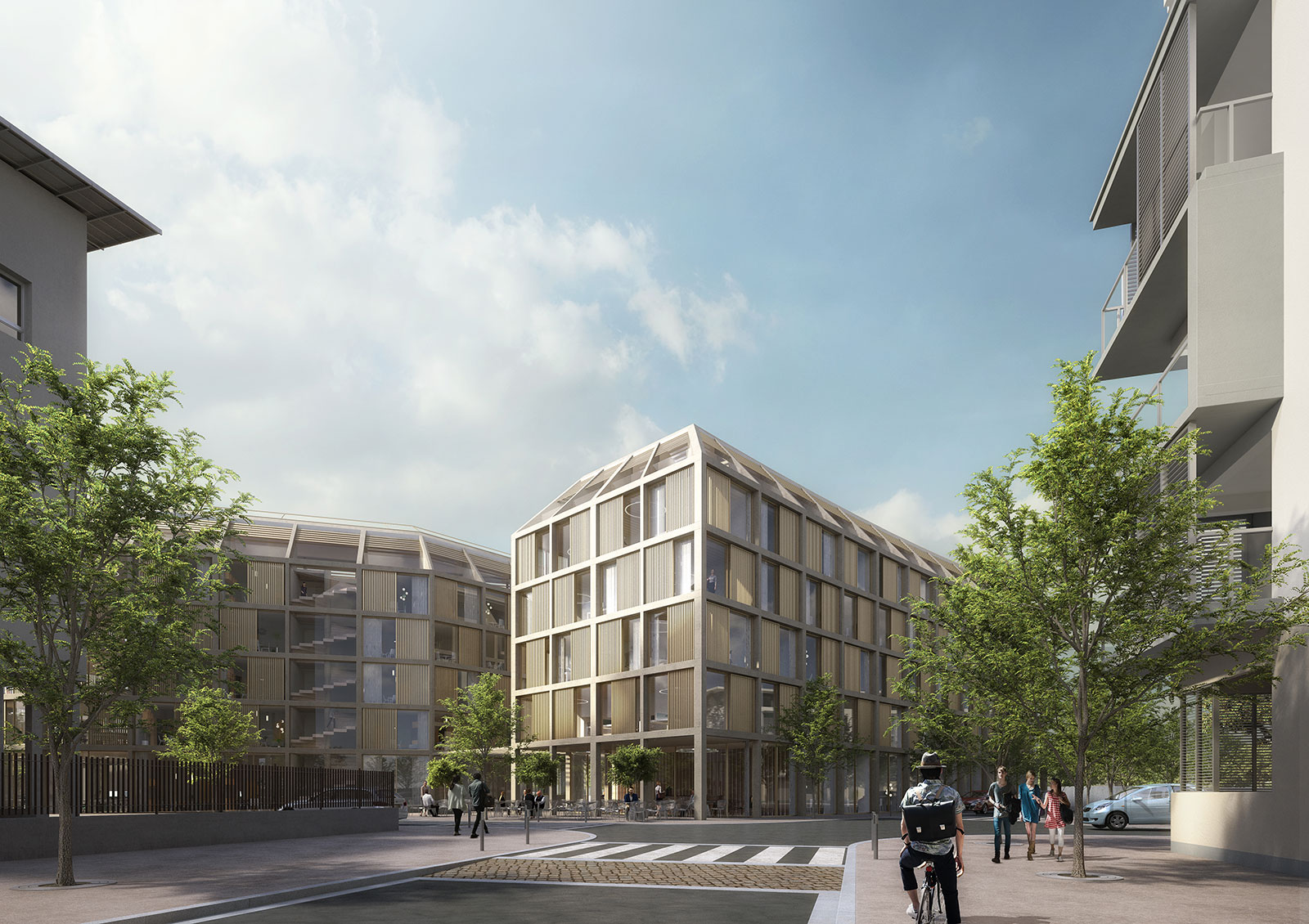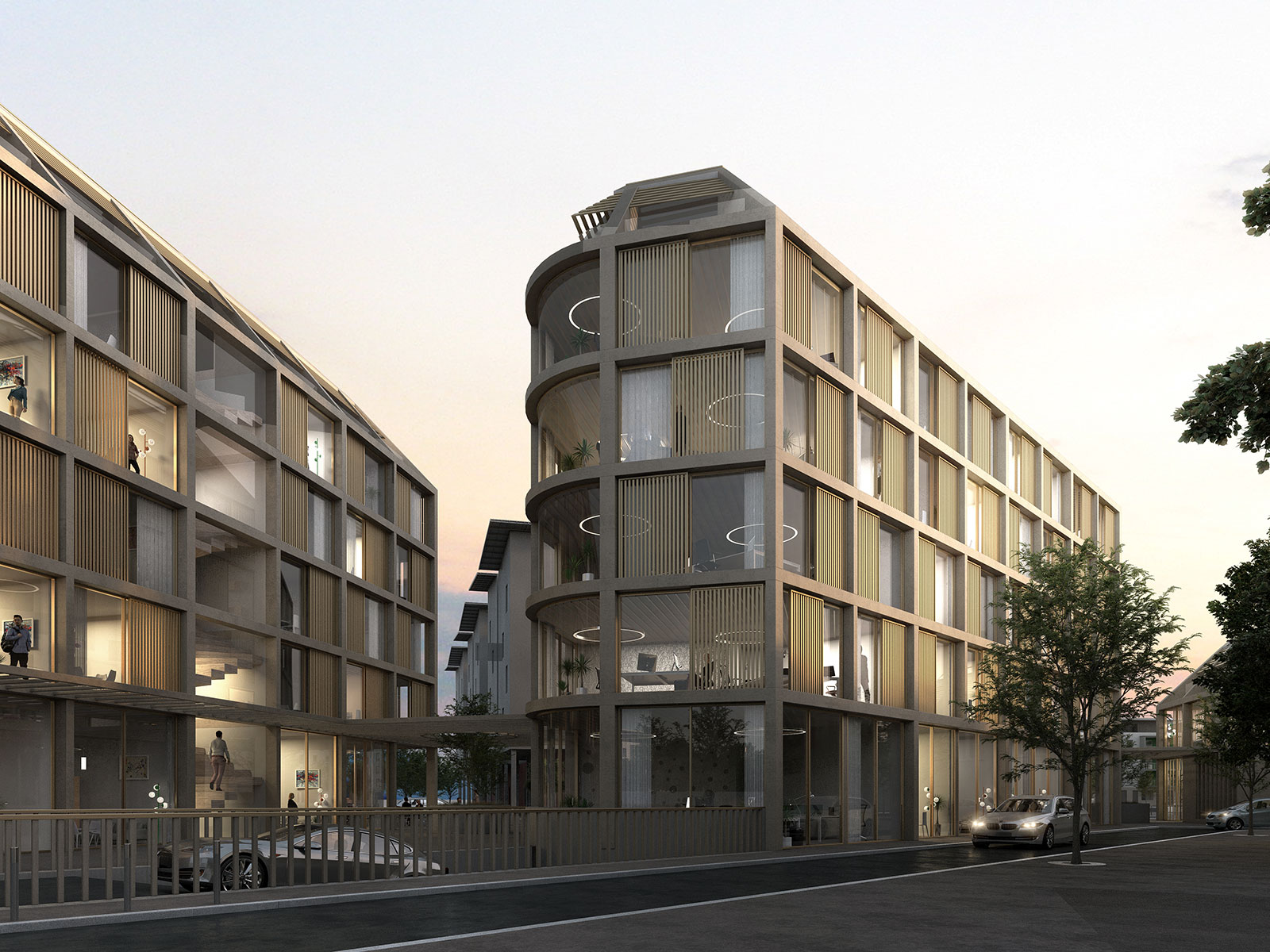 Ilot UB6, Hoche University
Nîmes, France
competition 2018
4.500 m2
client: Nexity / Artémisia (administrator)
A BLOCK, A MULTIPLE DIALOG
The urban block must always assume the responsability to connect the different parts of the city that builds itself step by step.
We think that the block must be able to handle and build the different scales of the urban landscape : rhythm, sequences, the relation with public spaces, the pedestrian connections. A block unit but also composed, a block that suggests a variable perception according to the point of view and a different image all day long, by speaking with light.
Framework, rhythm, light, shades, rifts, profiles. Transparency, reflections, matter, colours.
To build a landscape in the landscape, a PLACE without creating, because of the repetition of the program, a kind of indifference to the city, to the life in the city.
The volumes pass the baton and look each other so that each of them assumes its role and finds its place in the urban framework.