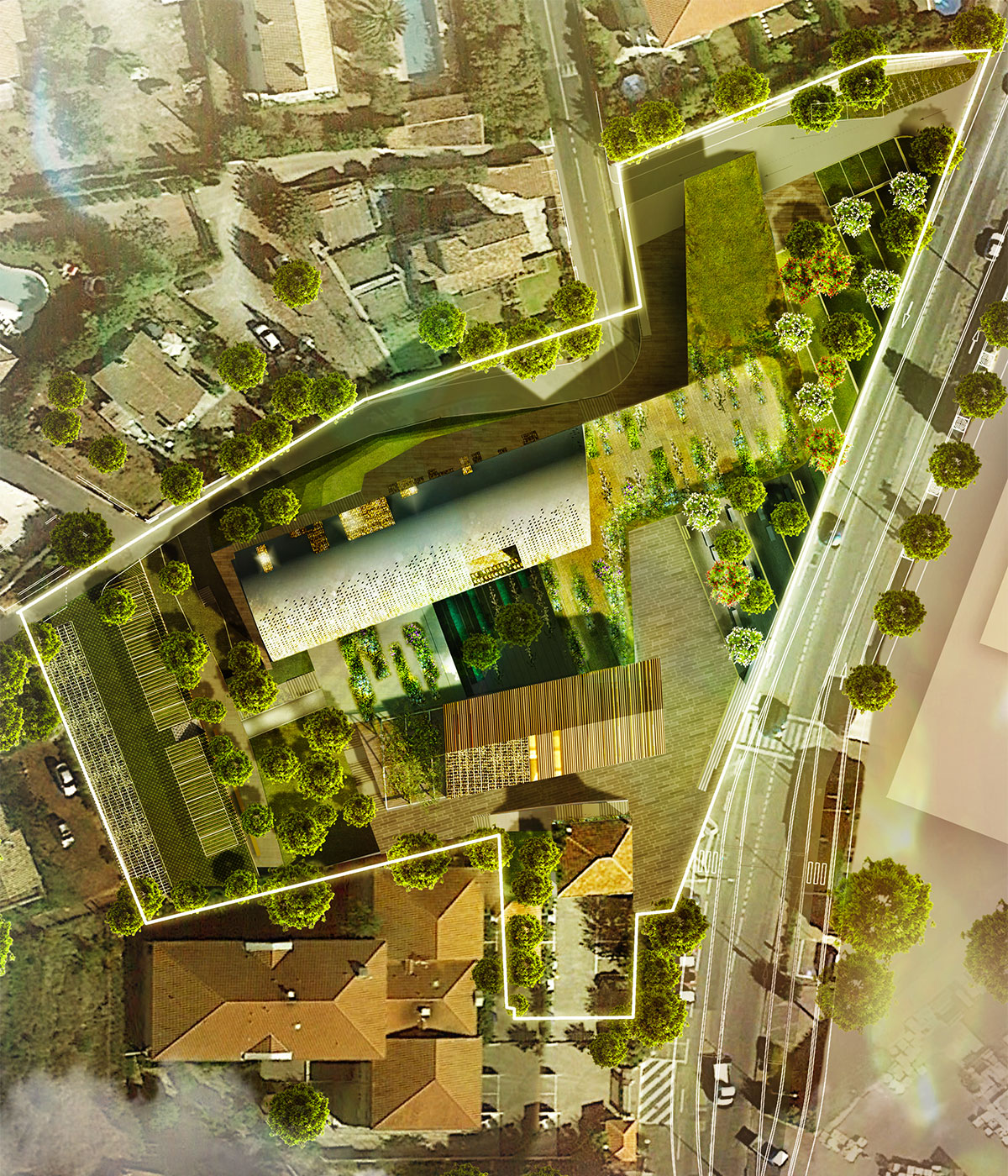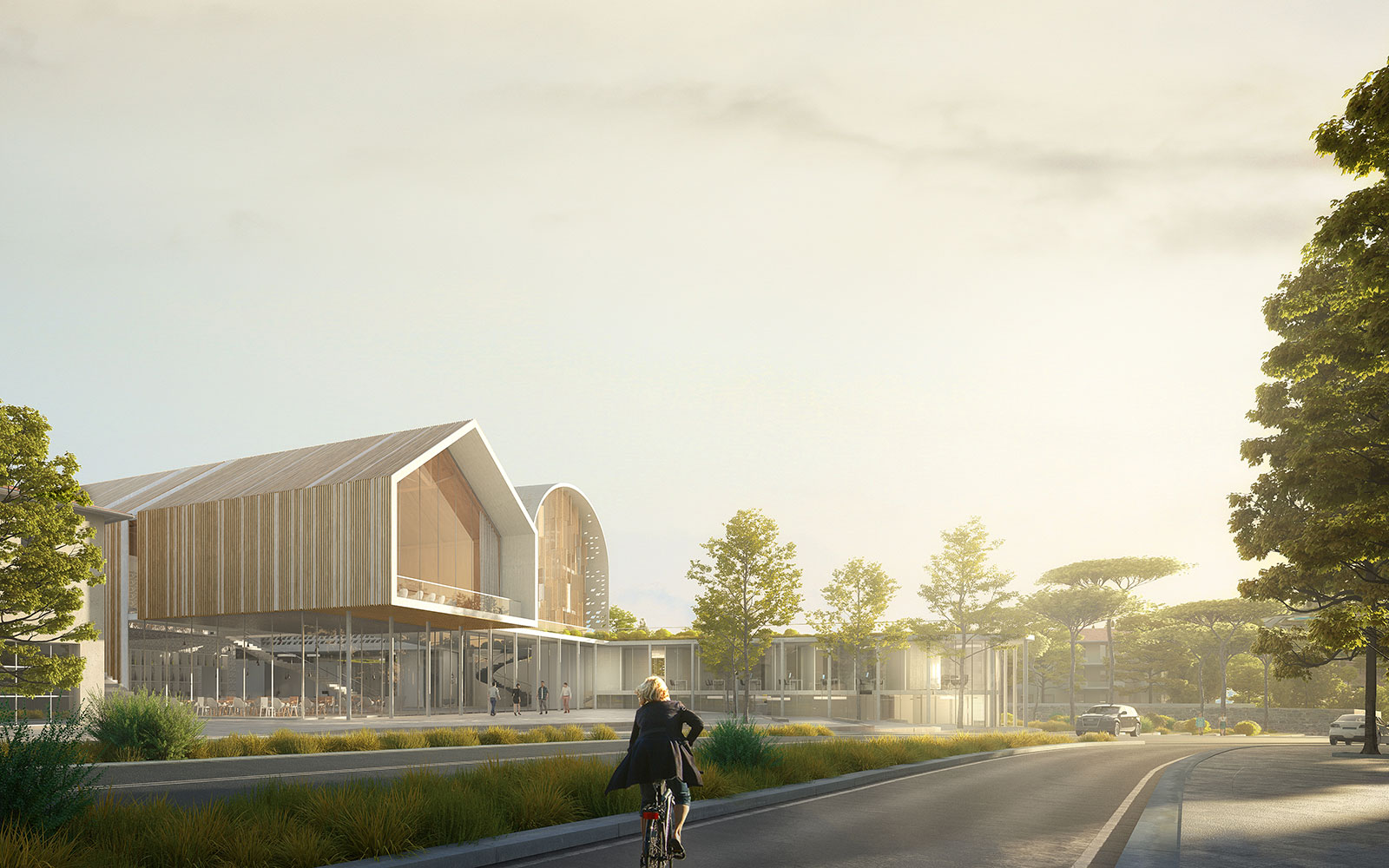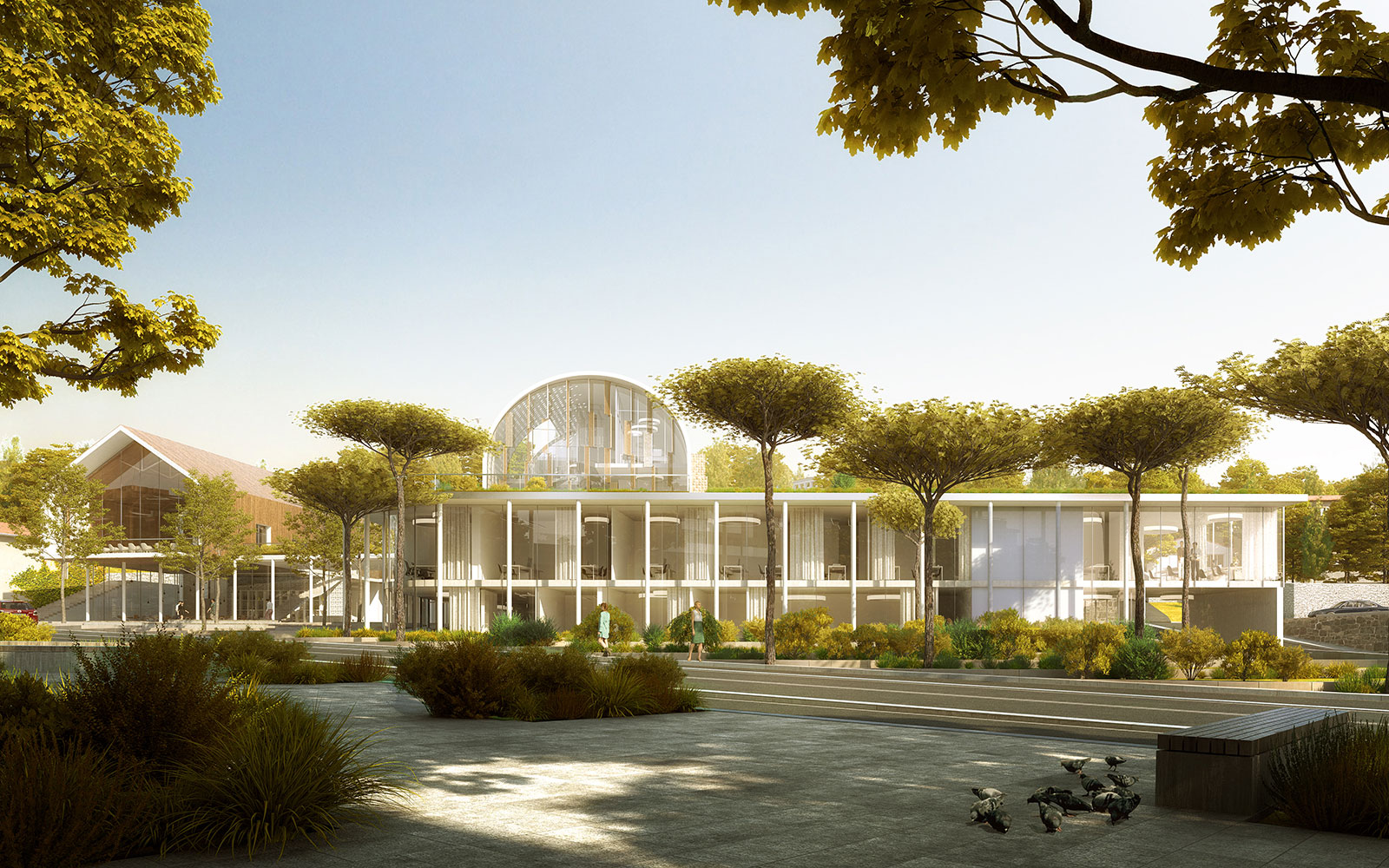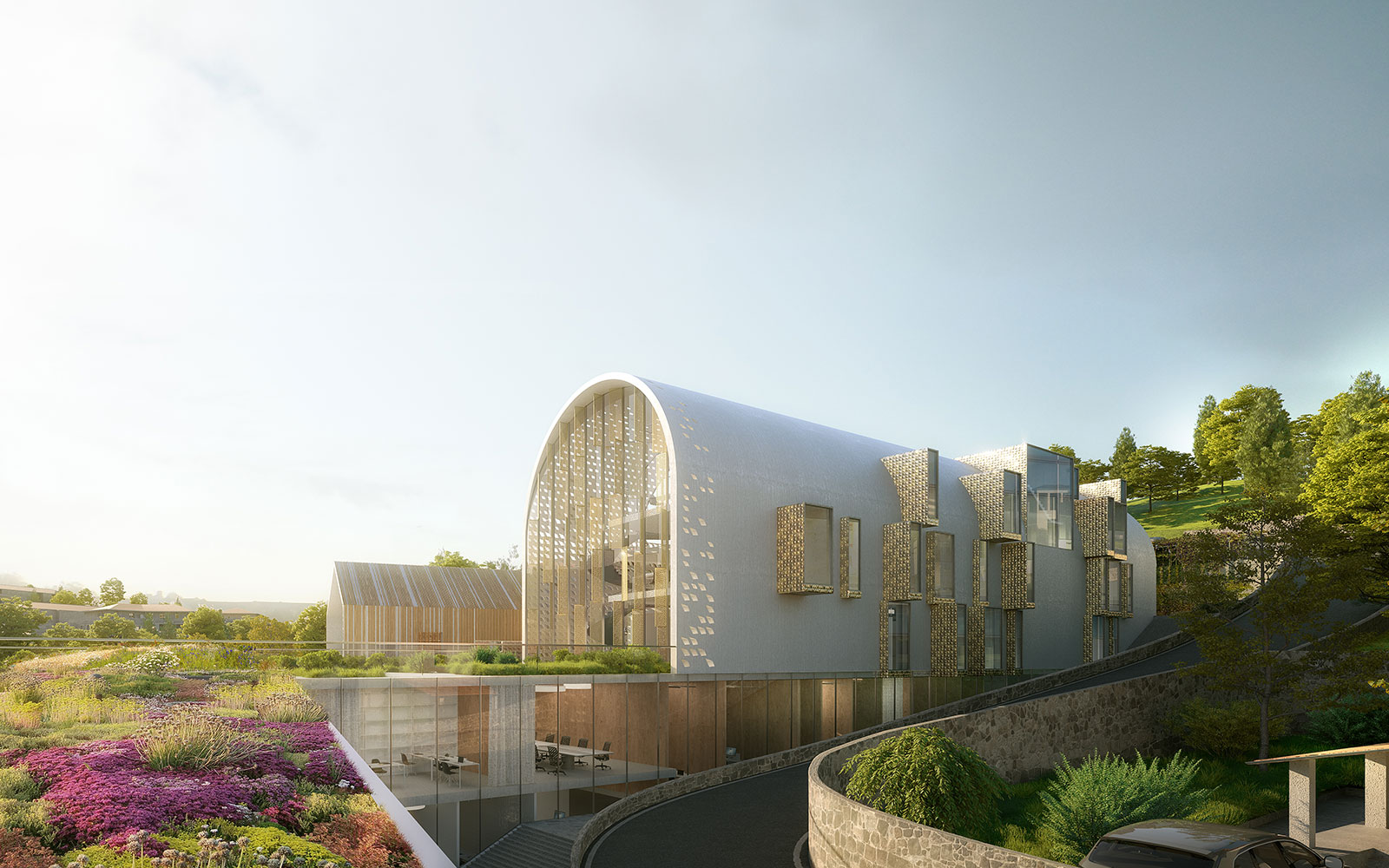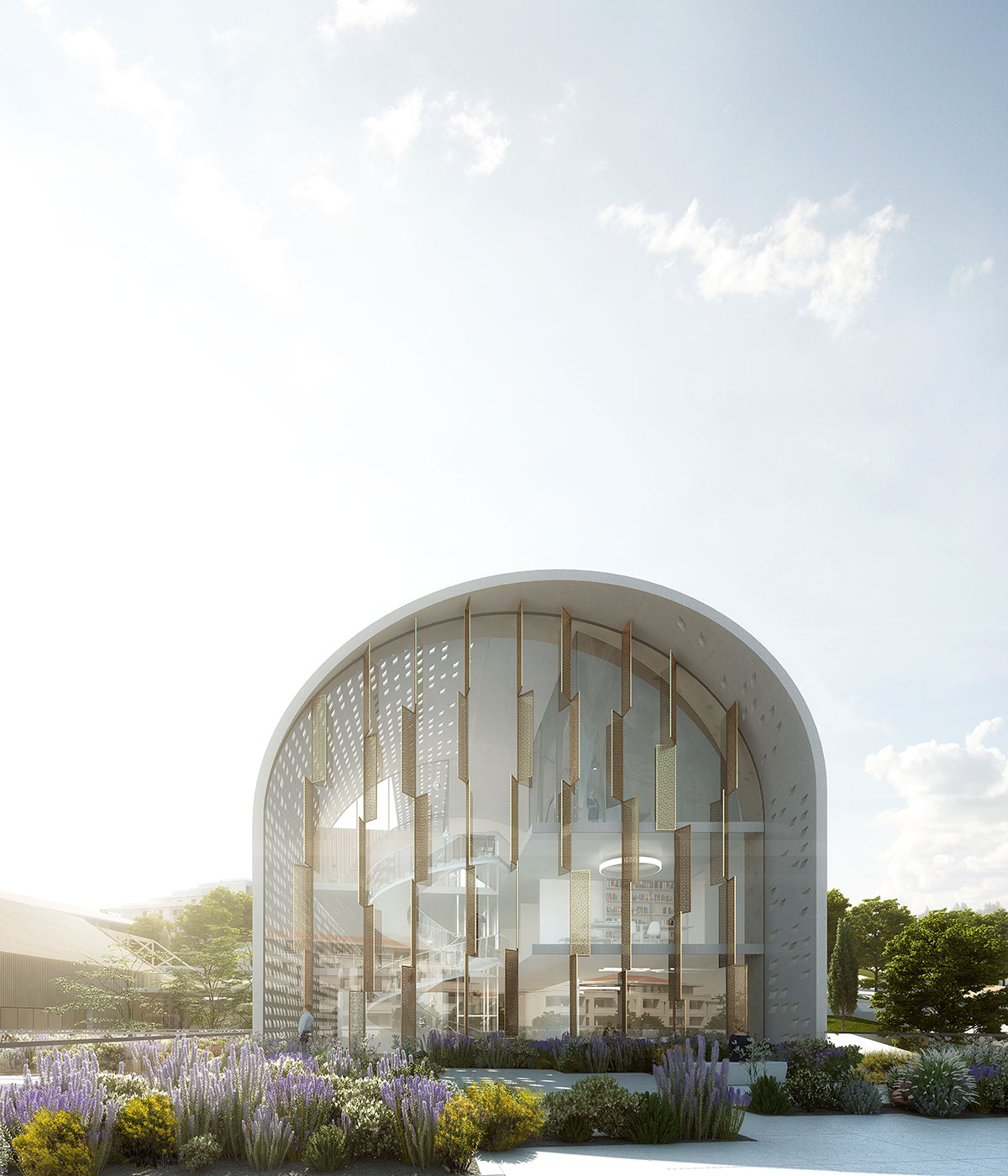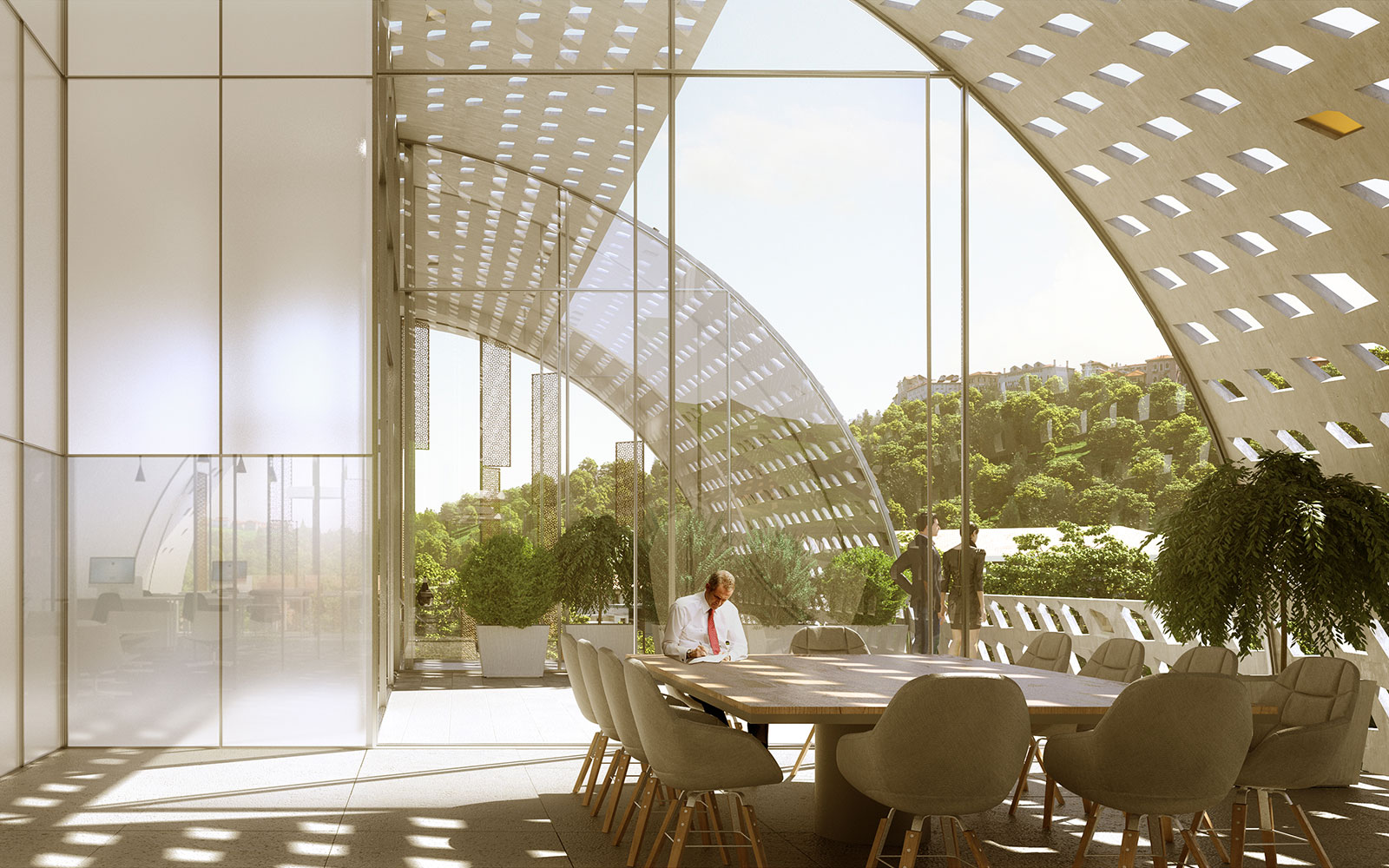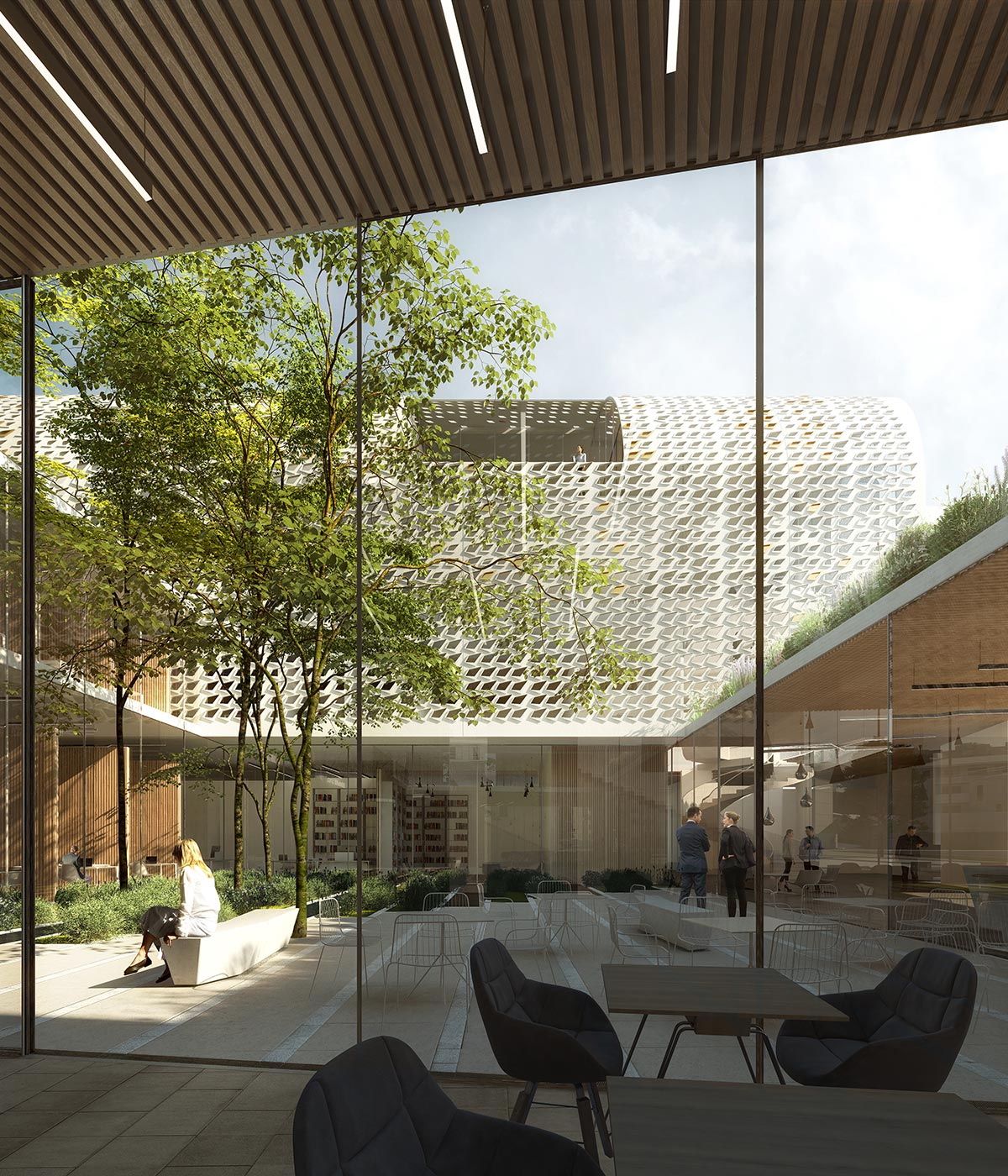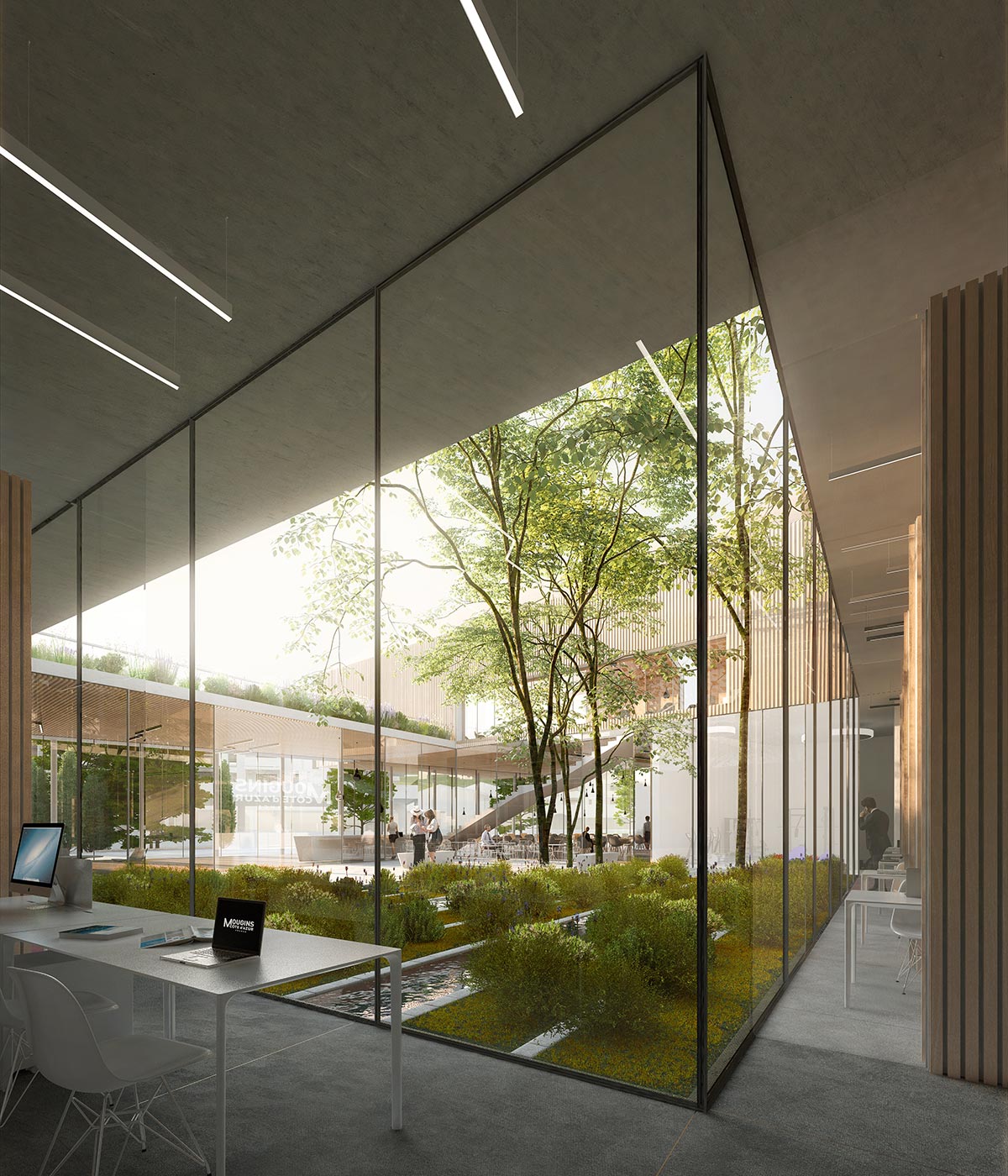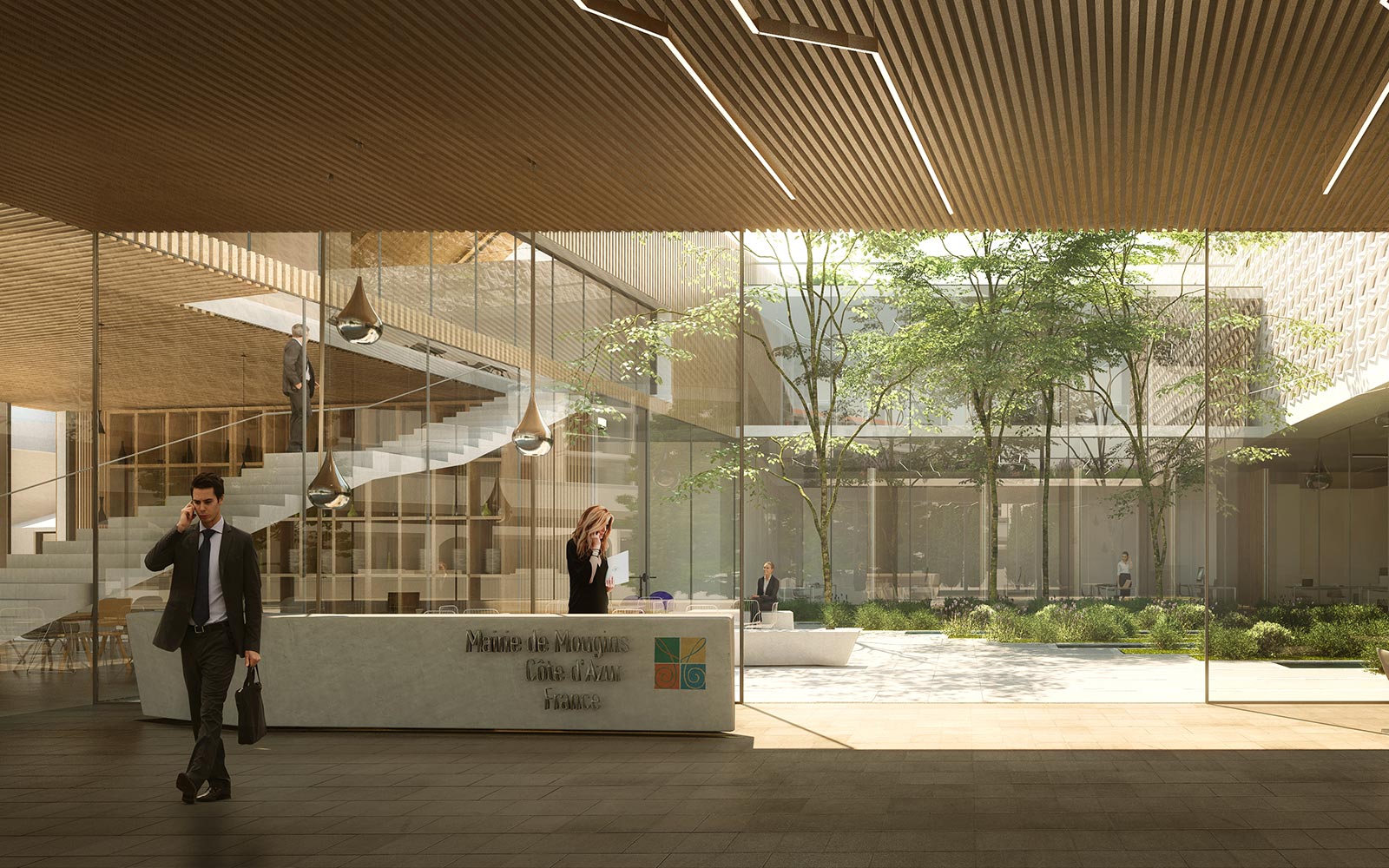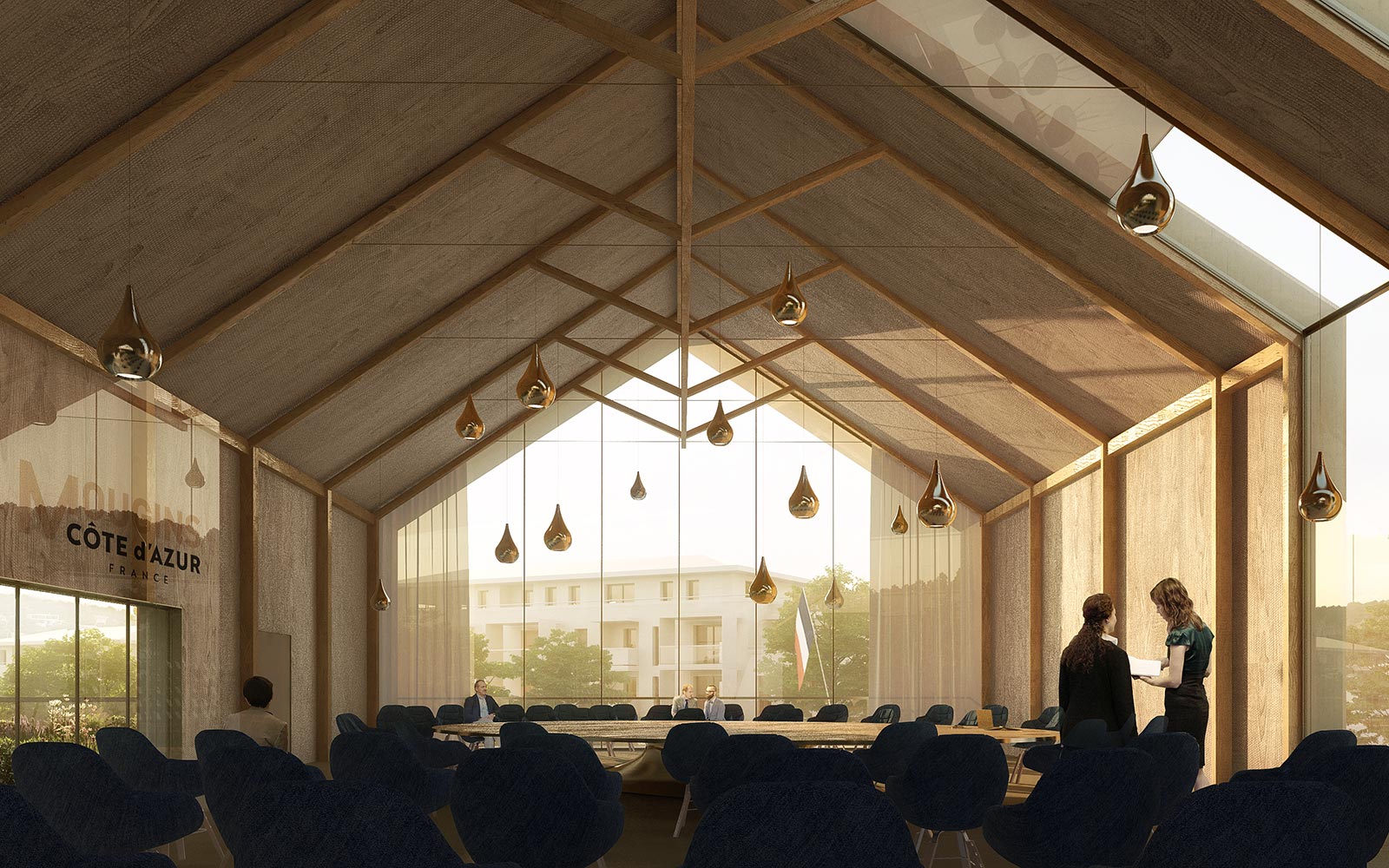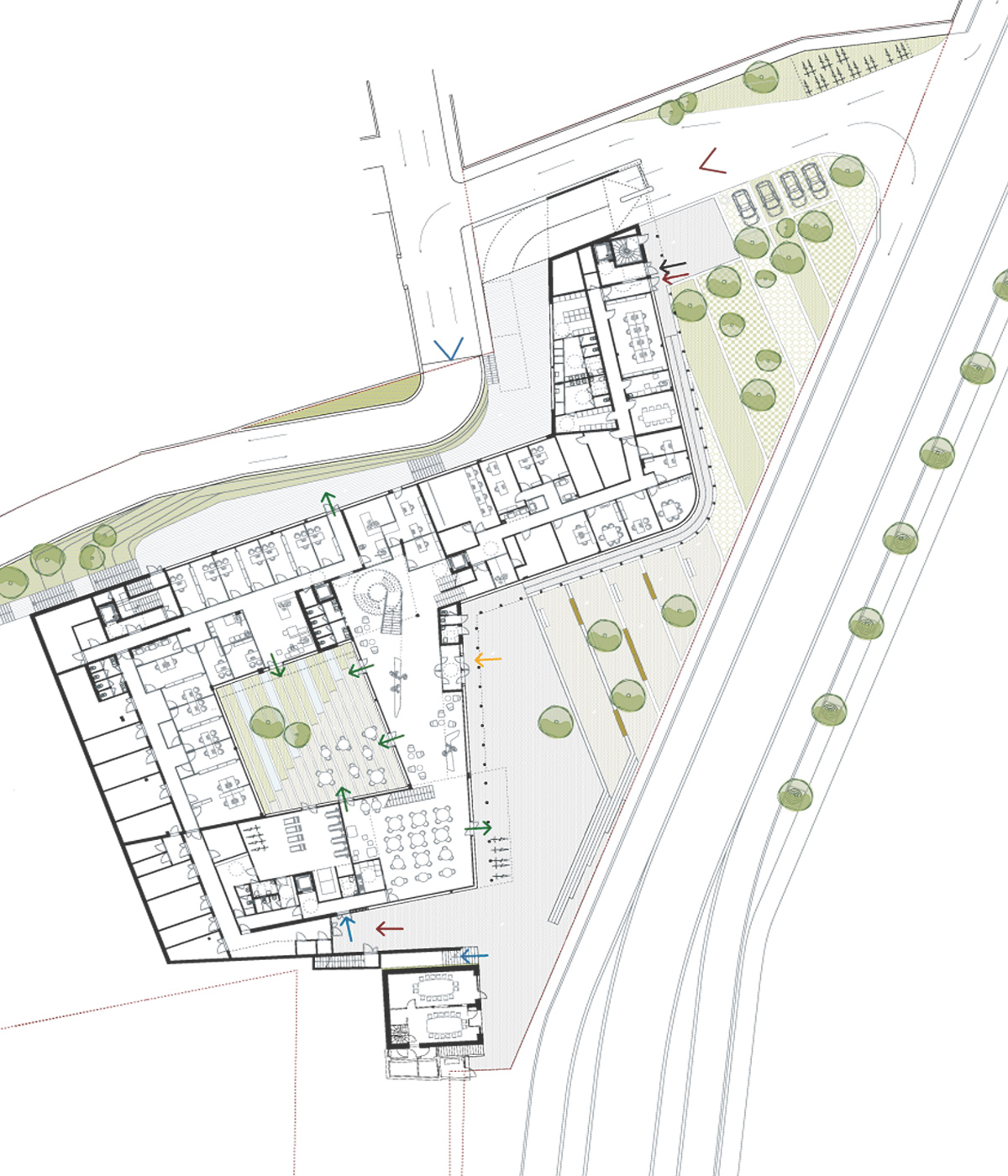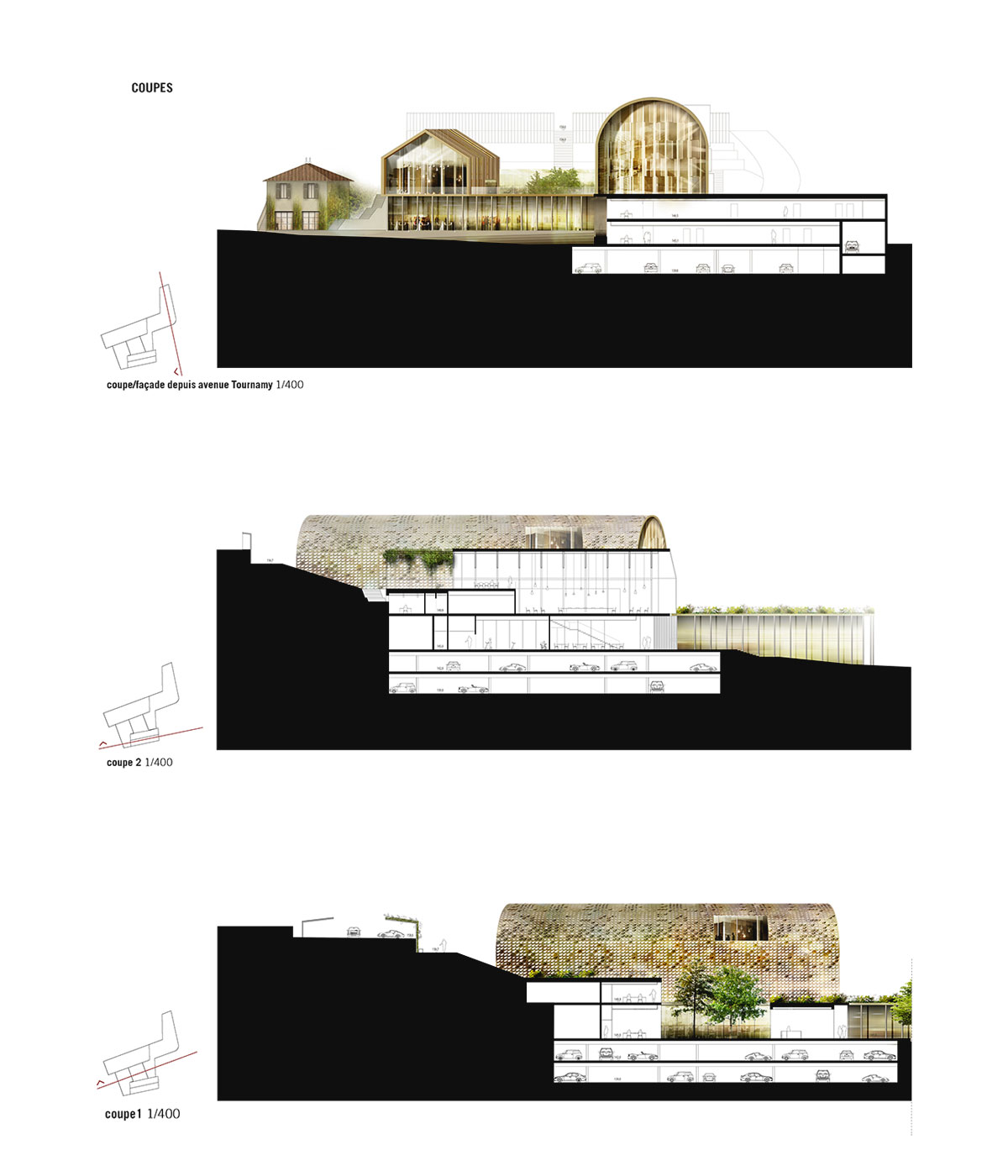 Project for the construction of a city hall in Mougins
Mougins, France
2018

program: Construction of a new city hall in Mougins (reception, city hall, offices, municipal police, cafeteria, sports hall)
total area: 9 447 sqm
committente: Comune di Mougins
Alfonso Femia / Atelier(s) Alfonso Femia with Demogo
landscaper: Base land
BET HQE: Oasiis
BET structures: Artelia
BET fluides: Artelia
BET Electricité: Artelia
BET VRD: Artelia
BET Acoustique: Peutz
economy control office: R2M
images: ©Atelier(s) Alfonso Femia & Diorama
"A succession of buildings, as a stratified sequence of volumes – each one having an urban, functional and landscape role – each one in direct dialog with a part of the area and its ensemble." AF
The program of the project and the area, sloping, suggested us to think the building as a succession of buildings, as a stratified sequence of volumes – each one having an urban, functional and landscape role – each one in direct dialog with a part of the area and its ensemble.
The landscape is a founding action of the system and passes the baton of its different natures: square, garden, walkway, patio, terraces…
The buildings accompany the landscape with an always different mode in order to enter in contact: porch, pergola, courtyard, rooftop…
The project creates a landscape in the landscape but also a continuous visible perception, linked to the teritory. The volumes are opened and thought as elements in direct contact with the exterior: the porch, the glass facade of the boardroom, the opened vault of the city hall offices. Each person will live the interior and the exterior in a contemporary way, with a direct access to light and matter.
• PROJECT VIDEOS:
>
Project for the construction of a city hall in Mougins, France