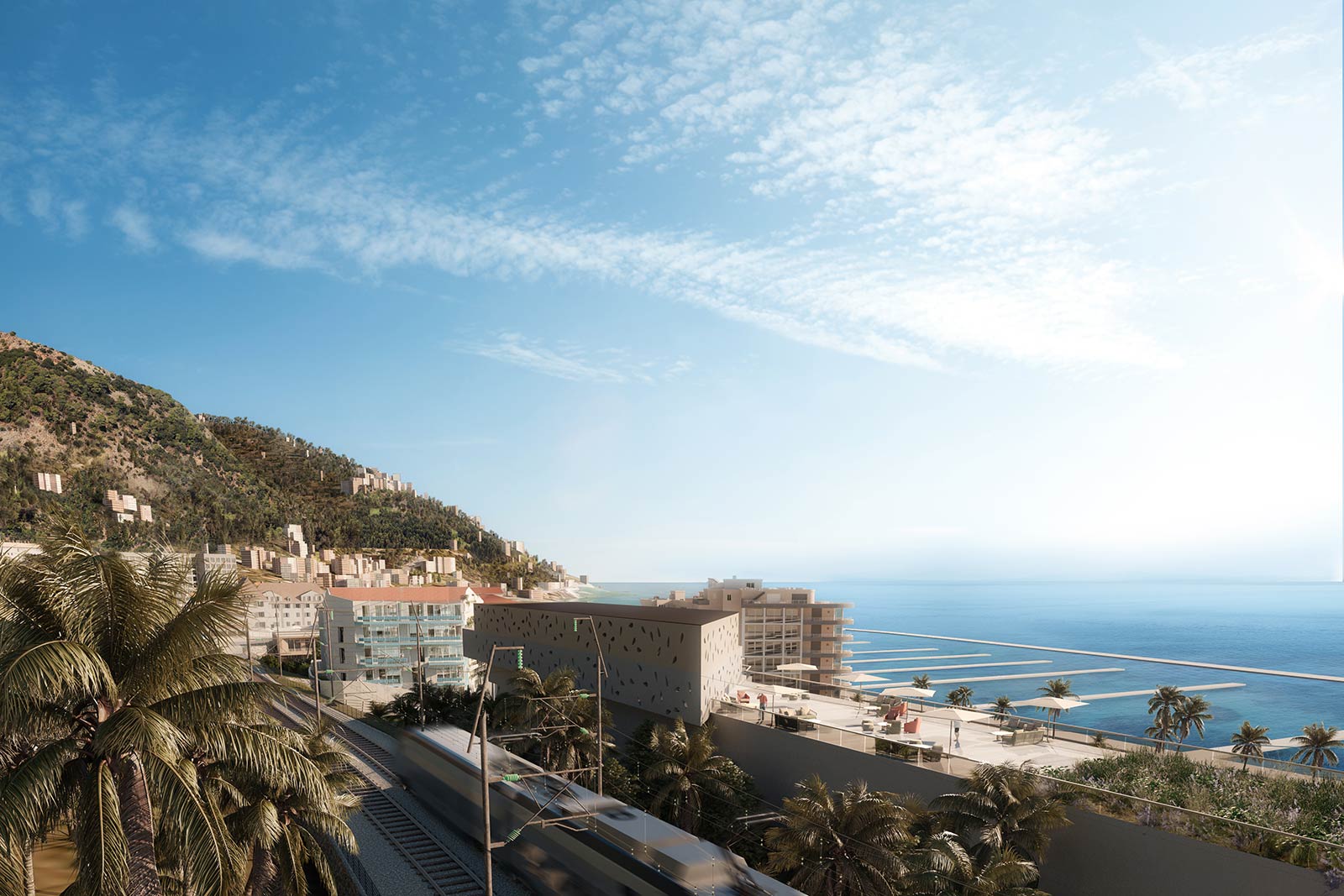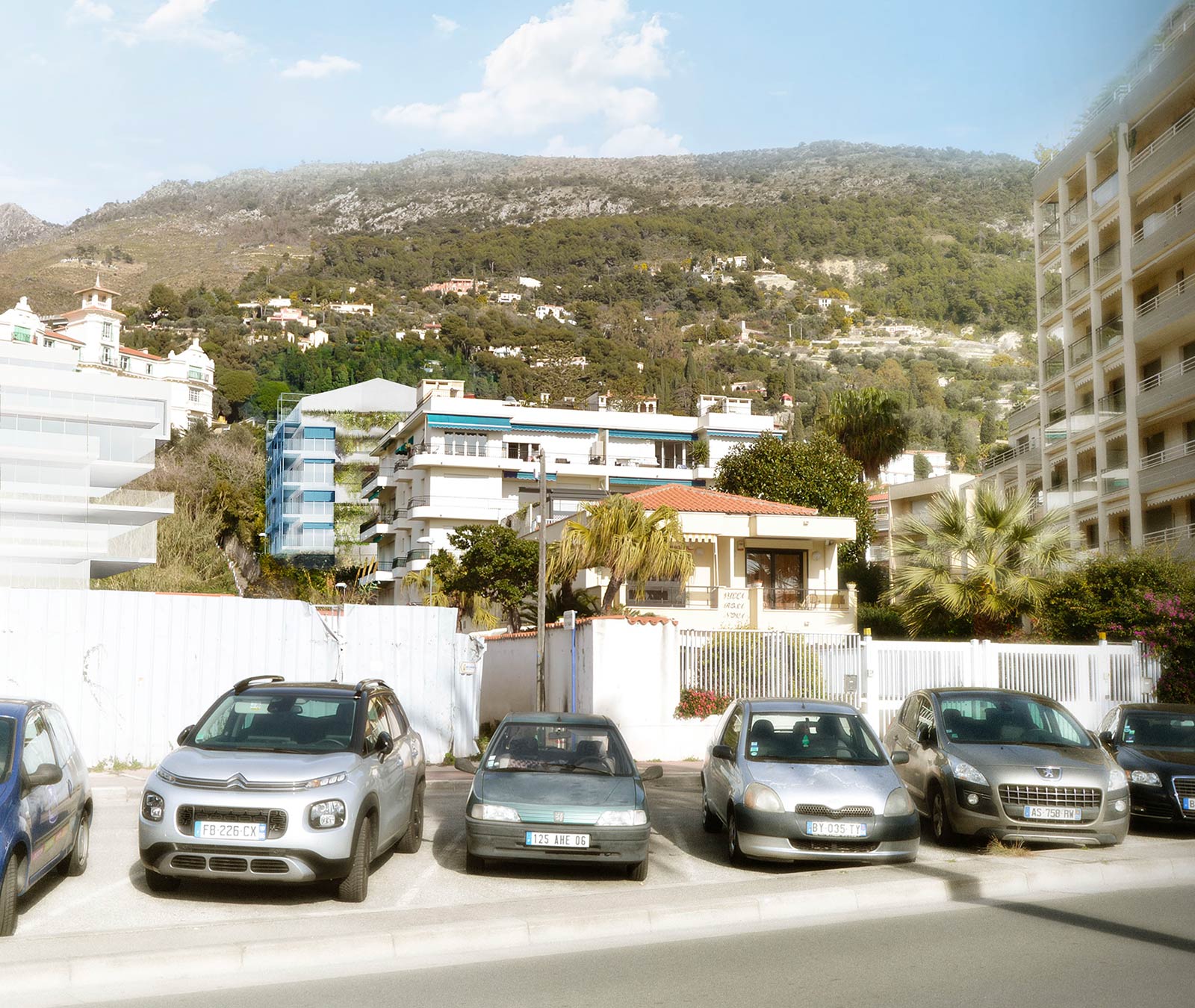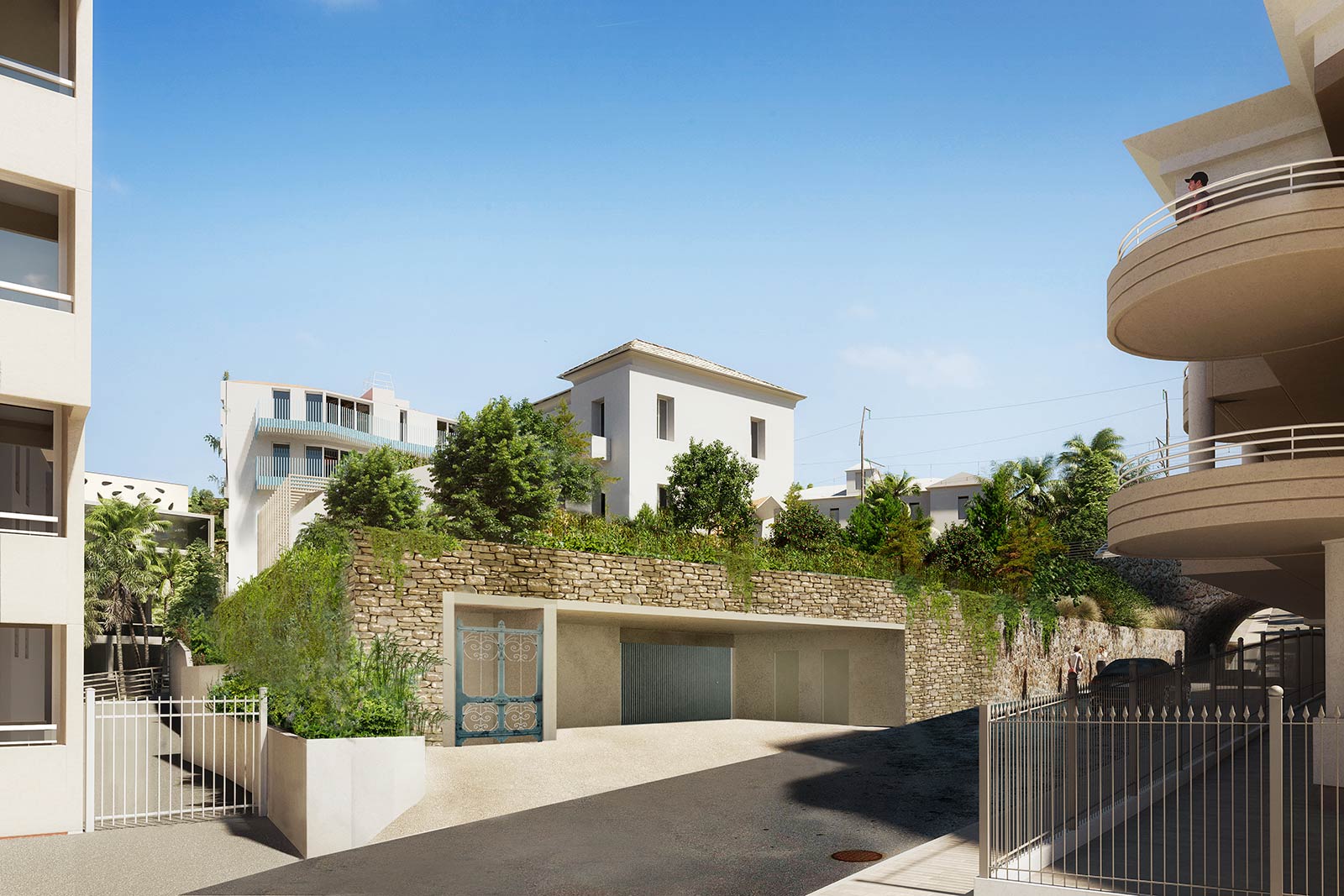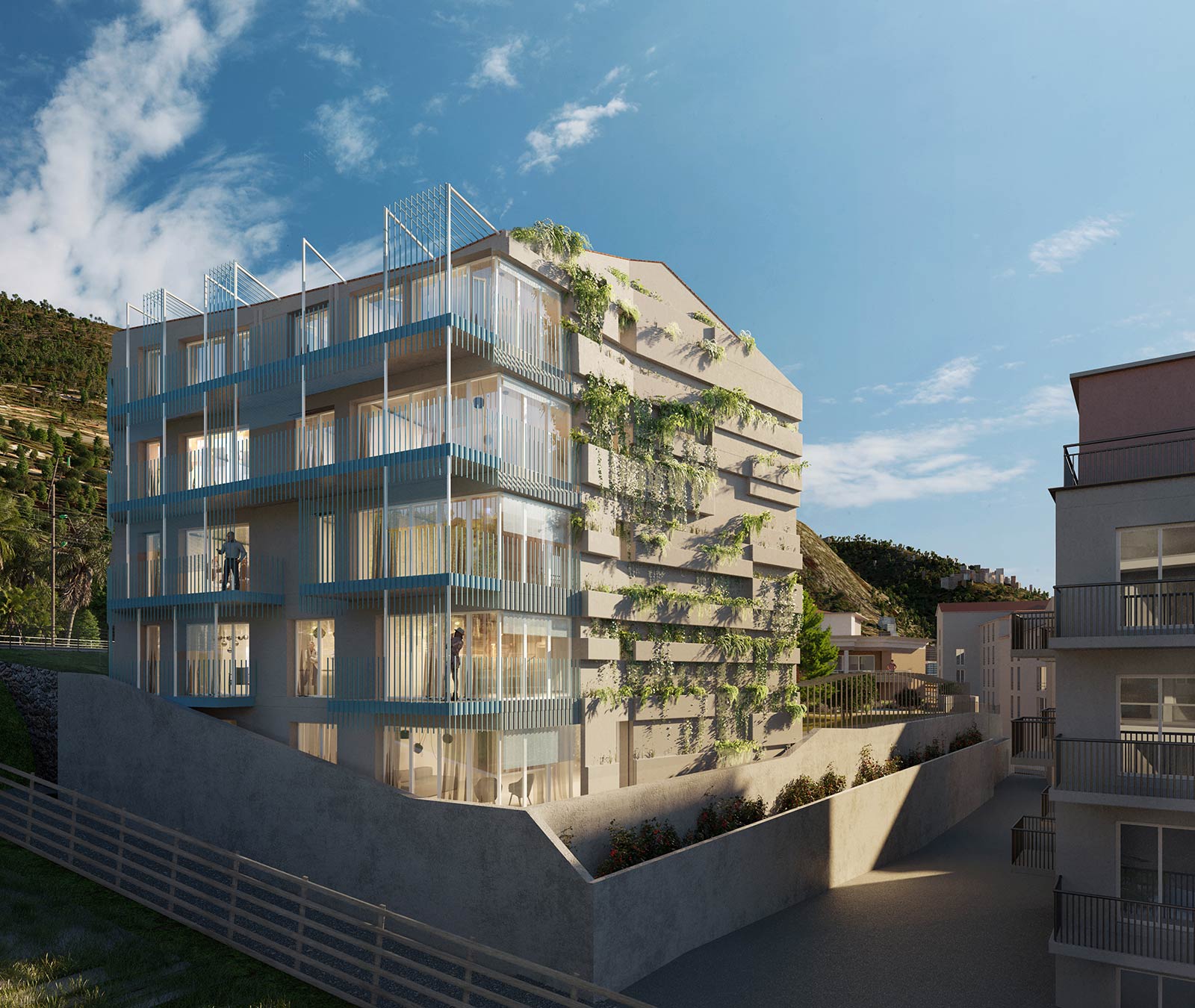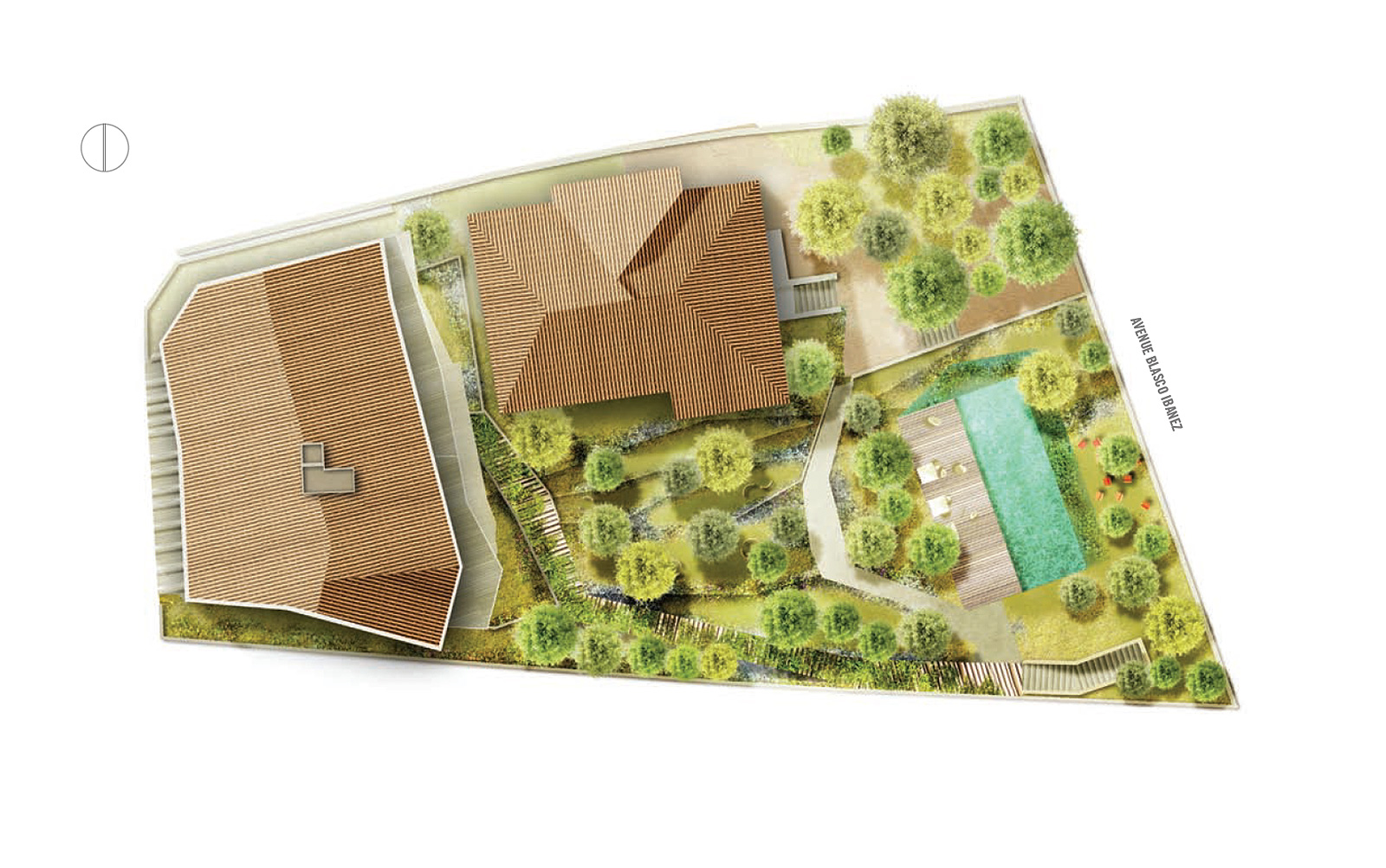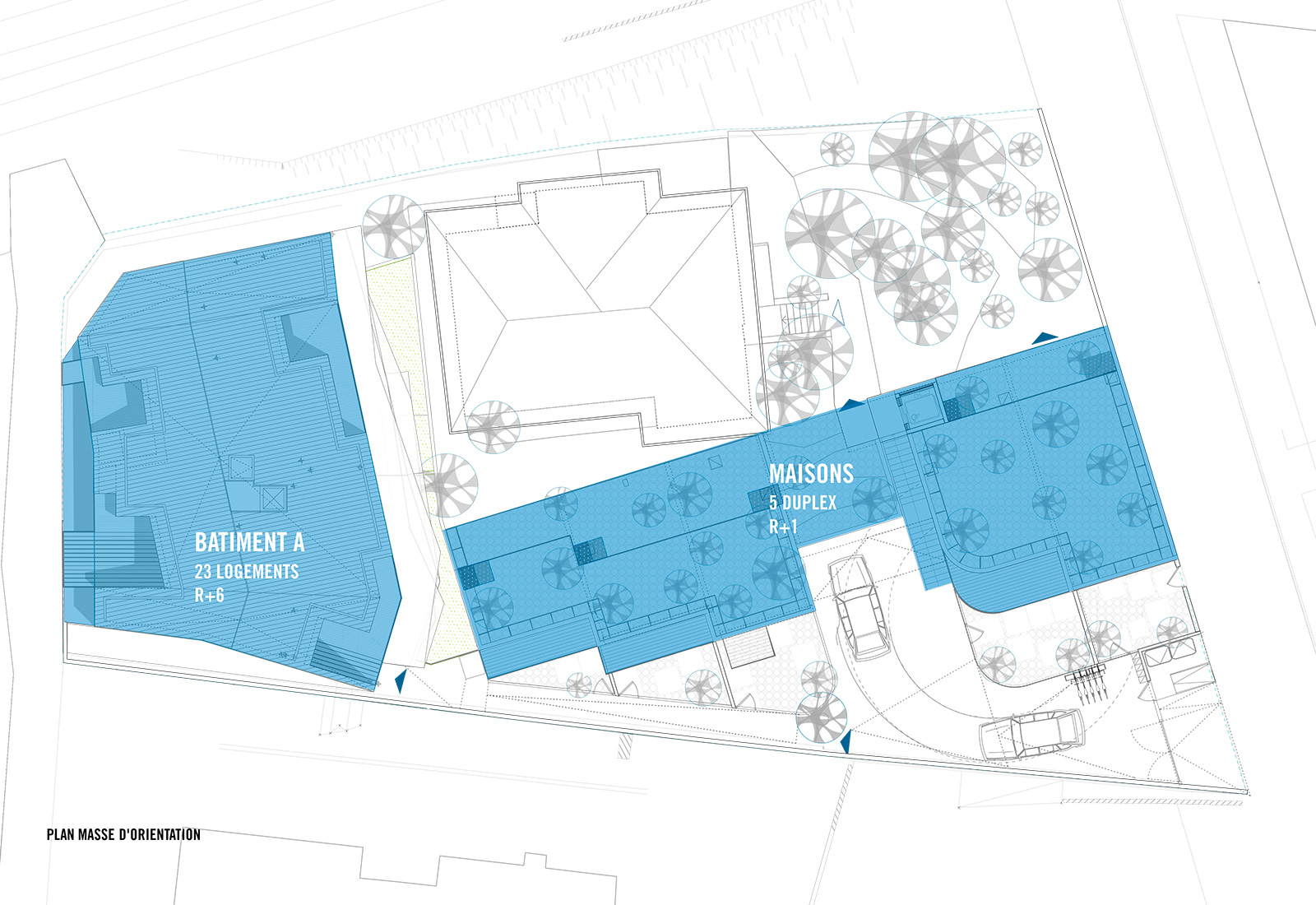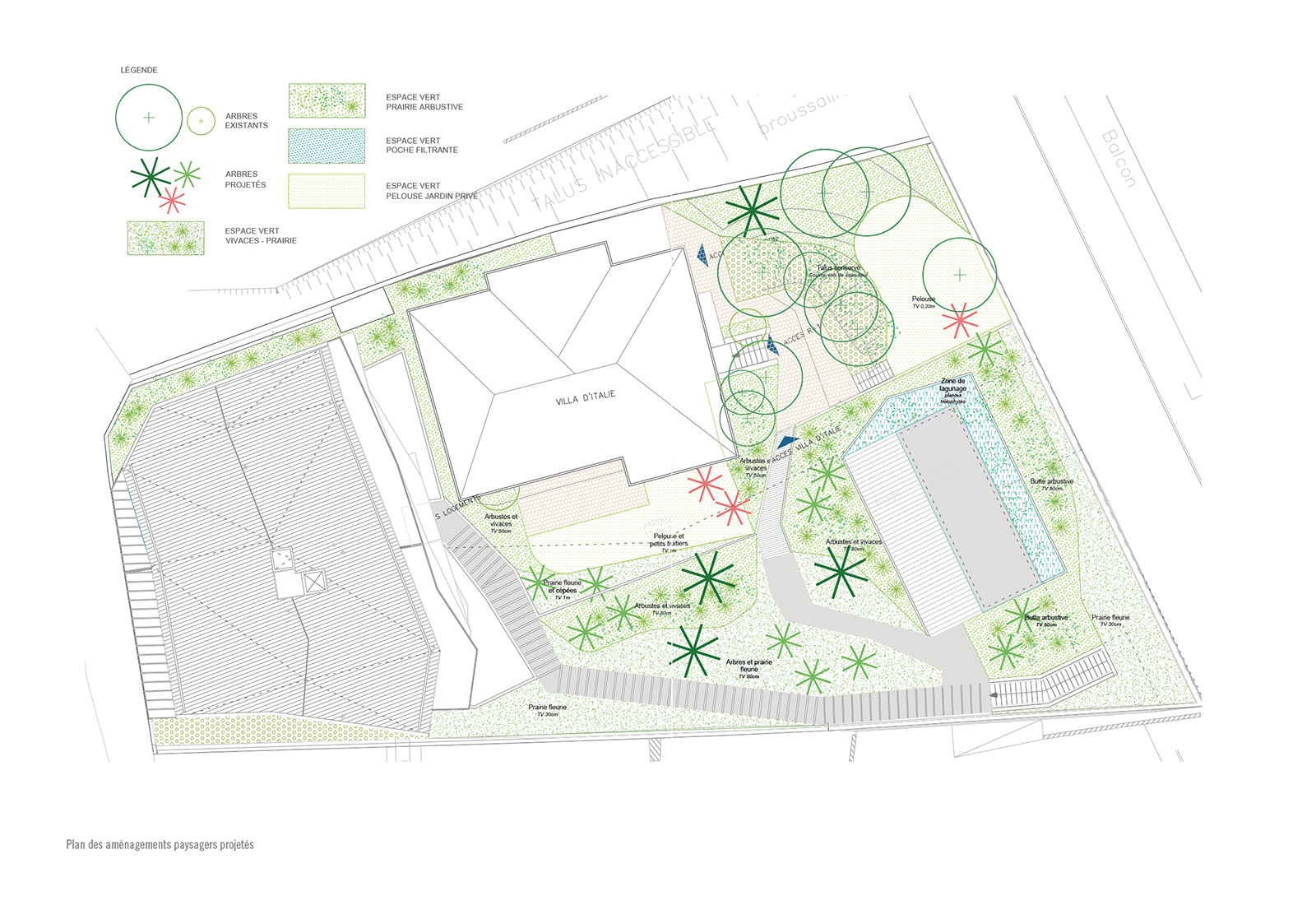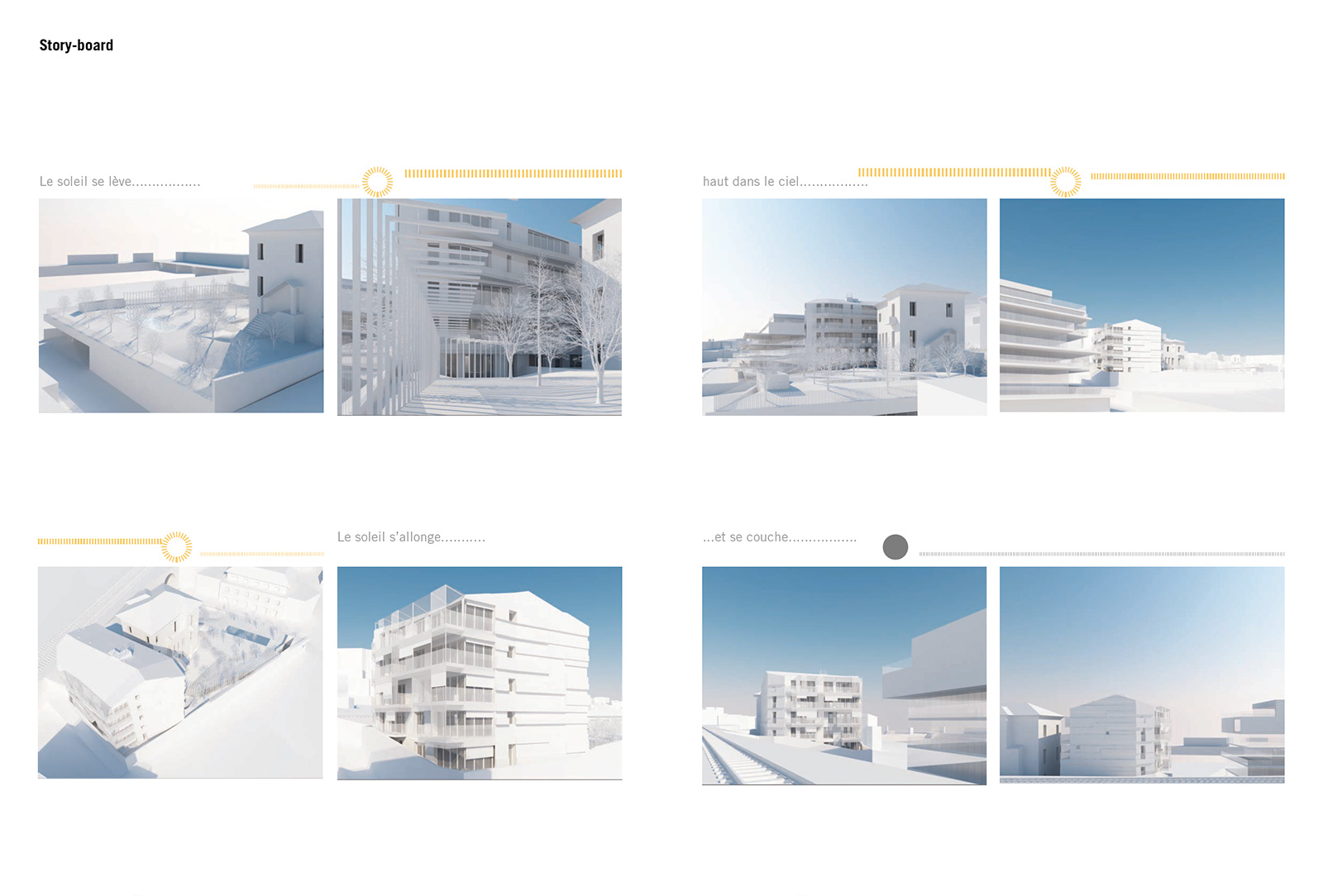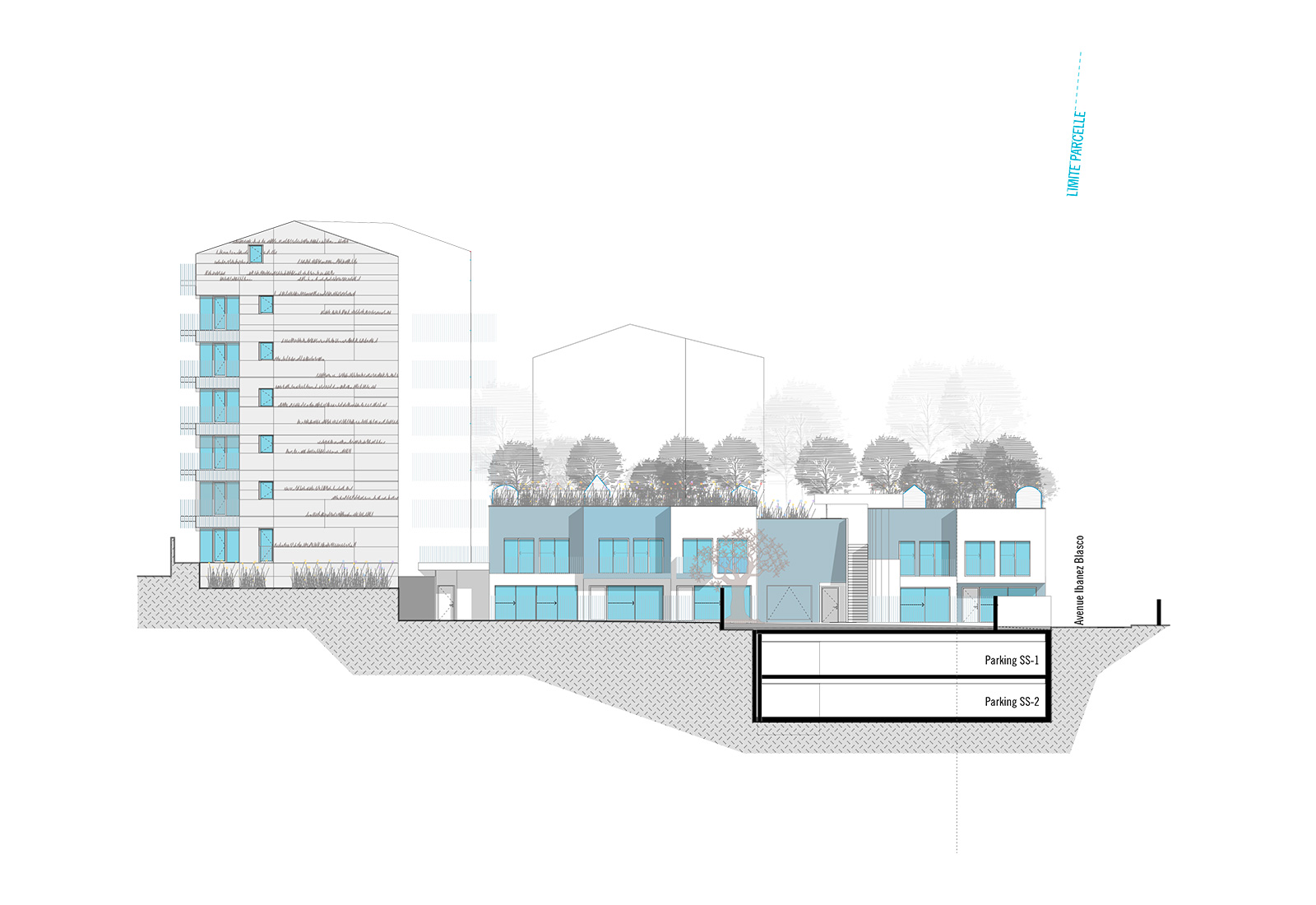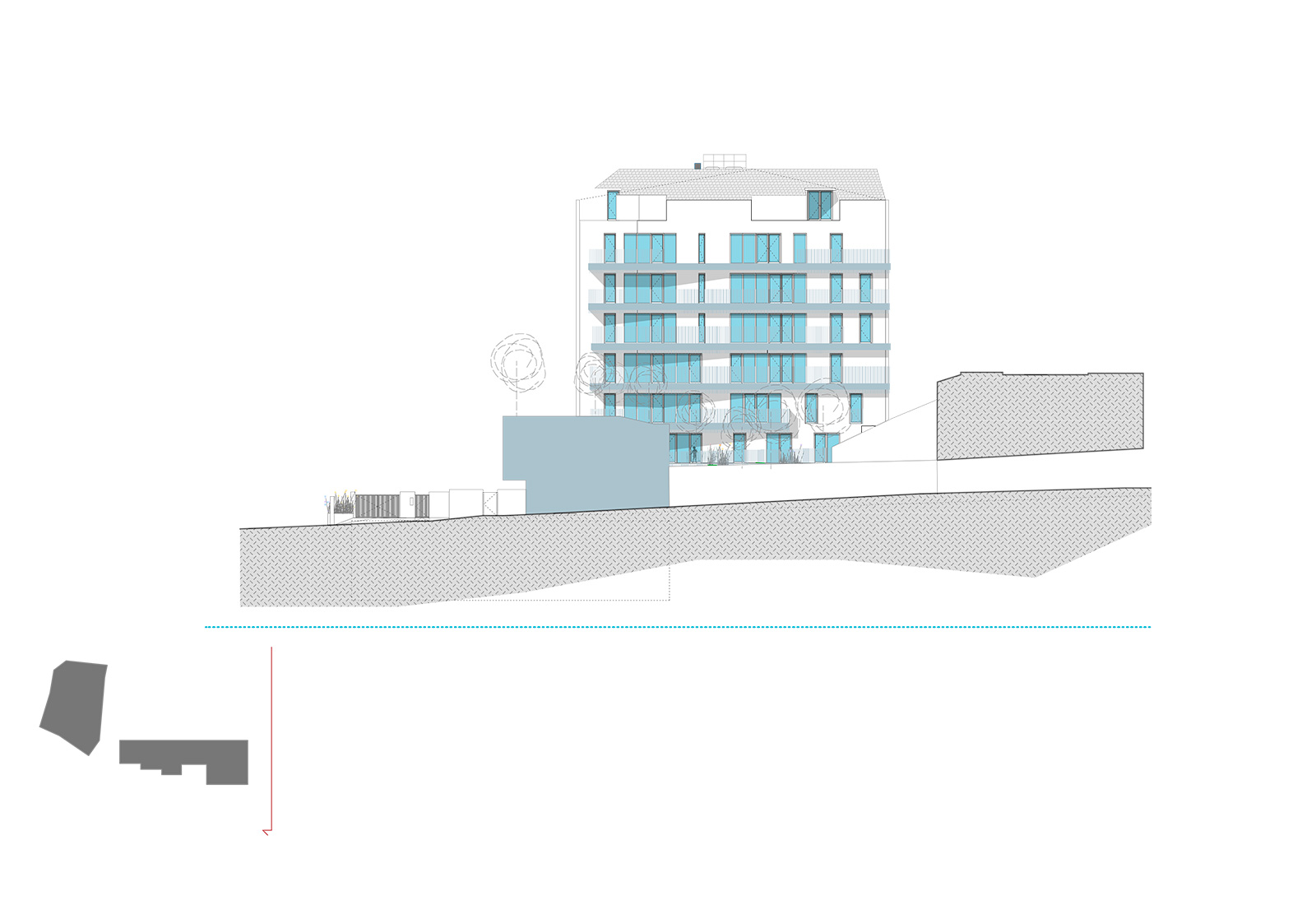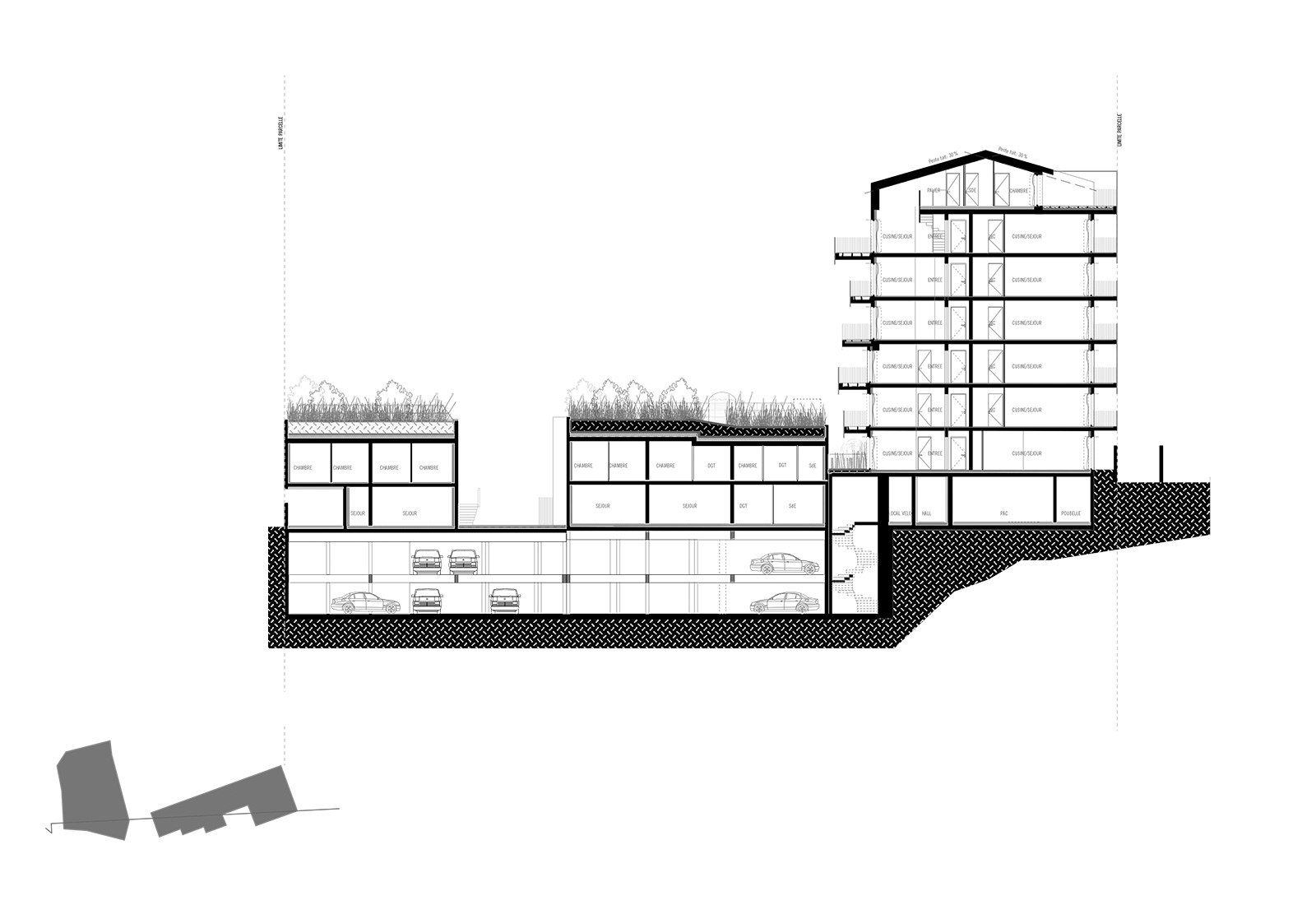 Residential complex in Menton

Menton, France
2019

program: Construction of a residential project in Menton (France) distributed on 4 floors and including 19 apartments of which 7 for social housing
total area: 994 m²
client: 13MARS DEVELOPPEMENT
project: Alfonso Femia / Atelier(s) Alfonso Femia with
structural engineering: Cogeci
services engineering: Garcia Ingénierie
roads and mobility: B Ingénierie
landscaper: BASELAND
images: ©Atelier(s) Alfonso Femia & Diorama
"The atypical features of the weave also offer a rare opportunity for development into an almost complete fabric." AF
The project envisaged for the lot located at number 3 of avenue Ibanez-Blasco constitutes a rare opportunity for the development of the urban fabric. This opportunity is based on two components: the location of the lot, and its atypical characteristics, being situated between the SNCF line and the other buildings (built with a 6/7 m difference in height).
The lot is located along the sea in an area on the outskirts of Menton, a longitudinal strip between avenue Porte de France and the railway line.
The site is located in a collective residential area with activities related to seaside tourism.
Seaside town planning is an important issue for coastal cities in France. Therefore, it is important to think in terms of representativeness, exemplarity, values, and connection with monumental sites.
An important project will occupy the space adjacent to the lot: a 5-star hotel designed by the architect Wilmotte et Associés.
The atypical features of the weave also offer a rare opportunity for development into an almost complete fabric. Located in a tourist accommodation district inhabited mainly in spring and summer, the site is both accessible and difficult to identify behind 7-story tall houses that overlook the sea.
The project should take place in the south and west part of the land, preserving the existing house and its garden to the east. The built area, located in the highest part of the land, allows creating unobstructed views towards the sea, not only at the highest levels but also at the lowest ones.
The land is divided into two parts and is "L" shaped because the morphology of the land and the proximity of the SNCF line allow us to create single-story parking.
The entrance is on the south corner and it will absorb all aspects of the project from the main road: access to the parking lot, access to the existing house and residential building on the fourth floor, secondary access to the garden. The garden and the redistribution of an internal green area will offer a better quality of life to the inhabitants.
These elements make the land an ideal place to build residences, guaranteeing a pleasant quality of life in terms of view and relationship with the sea, intimacy, and vegetation, as well as a connection with the city center.