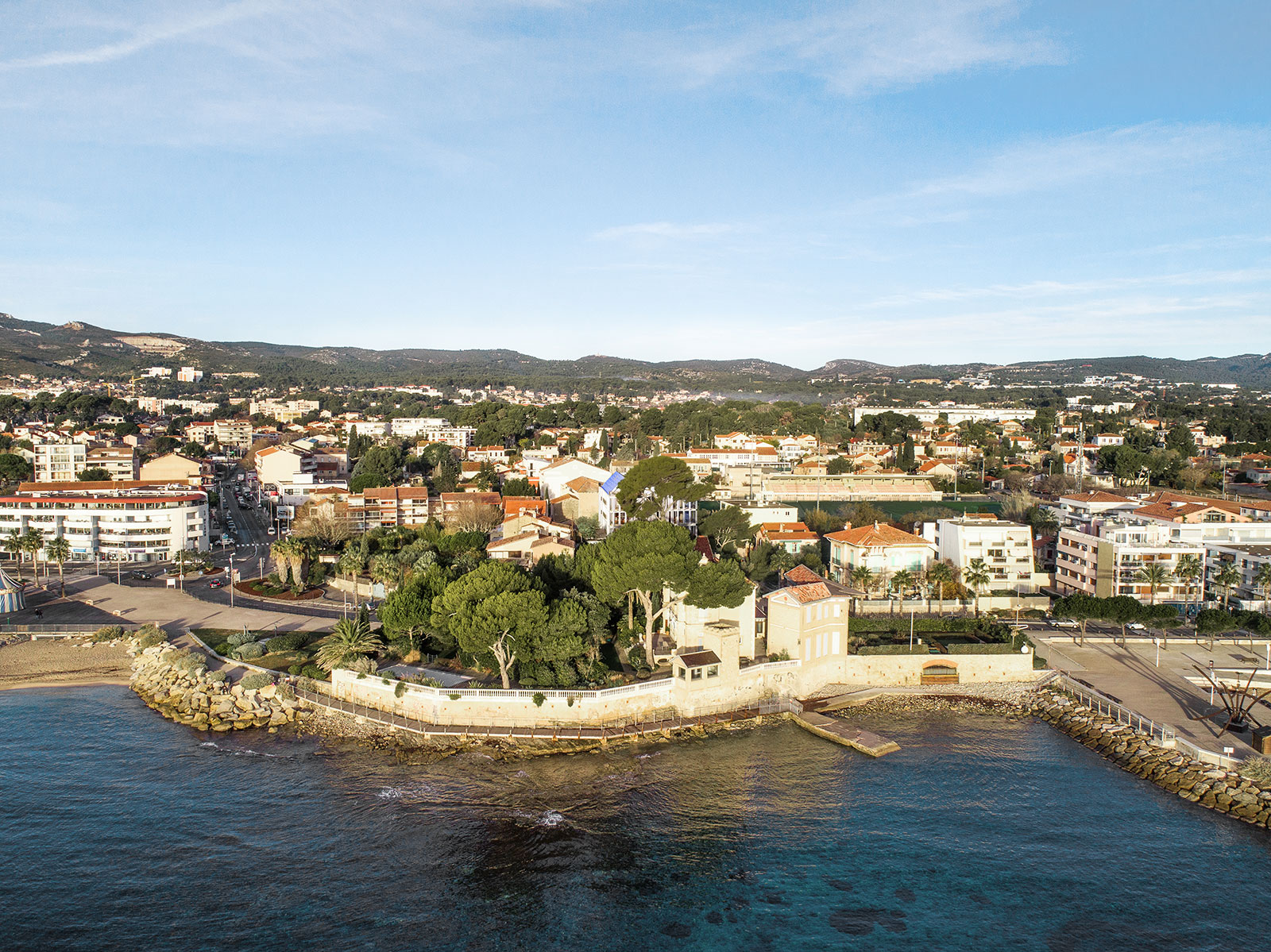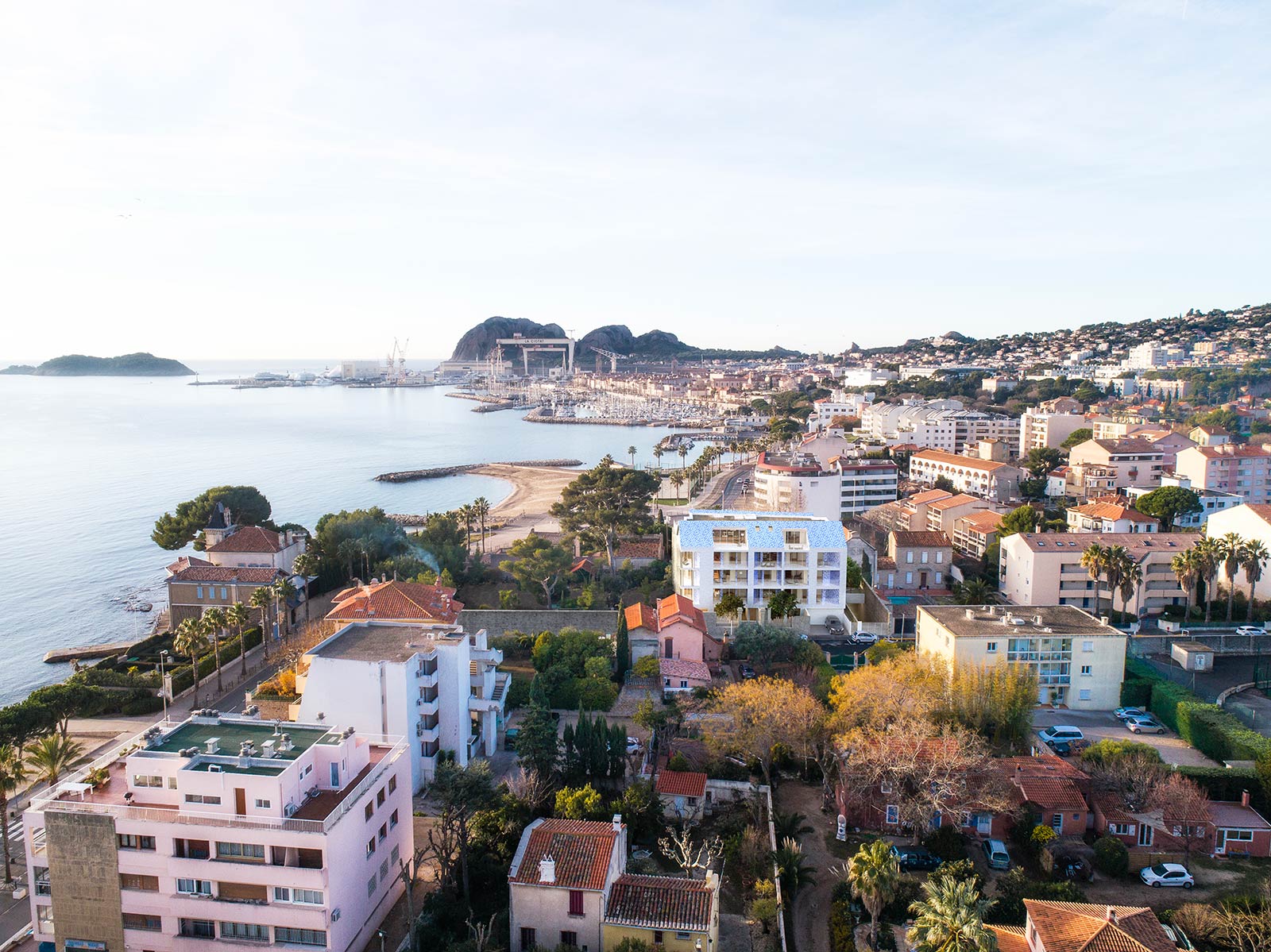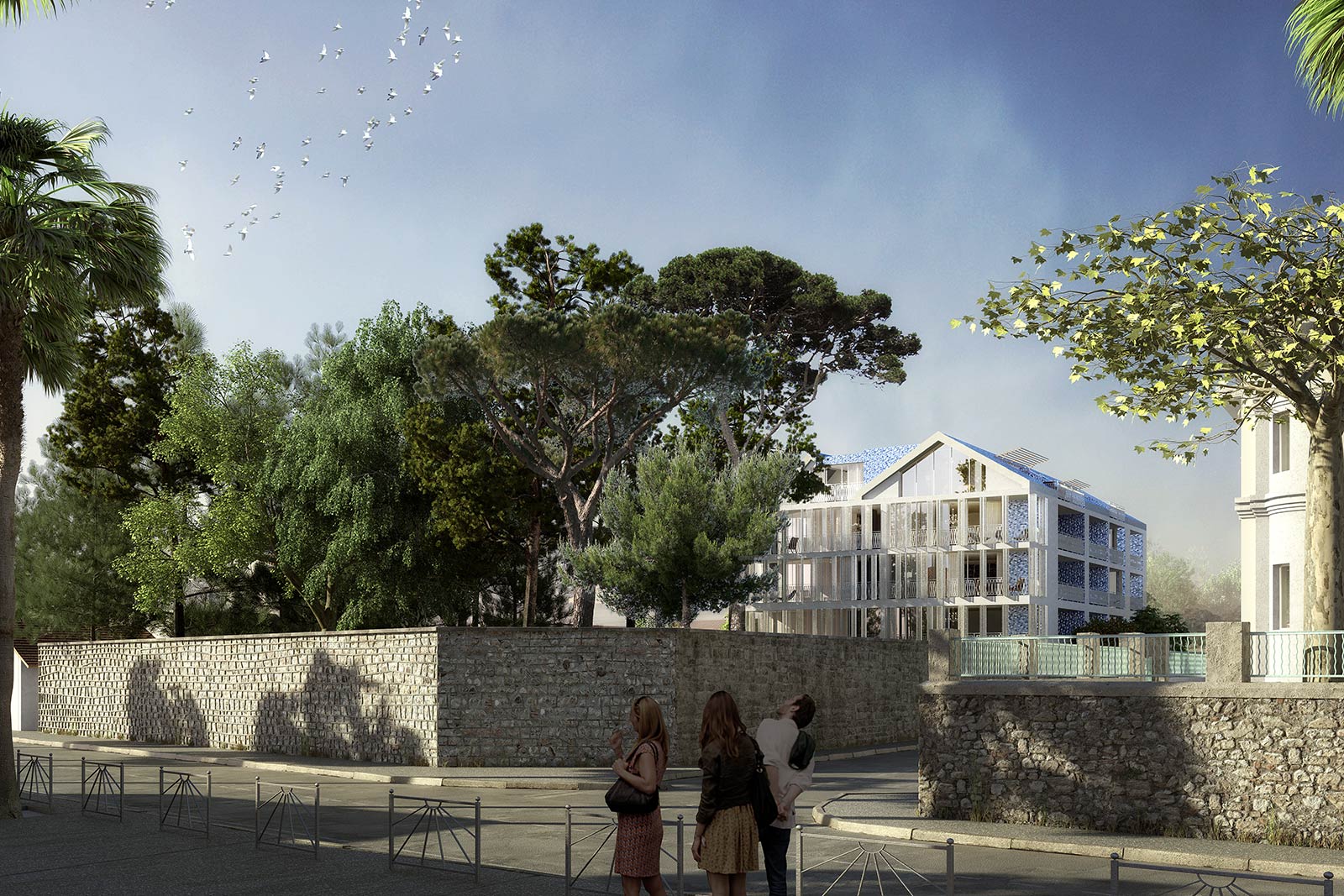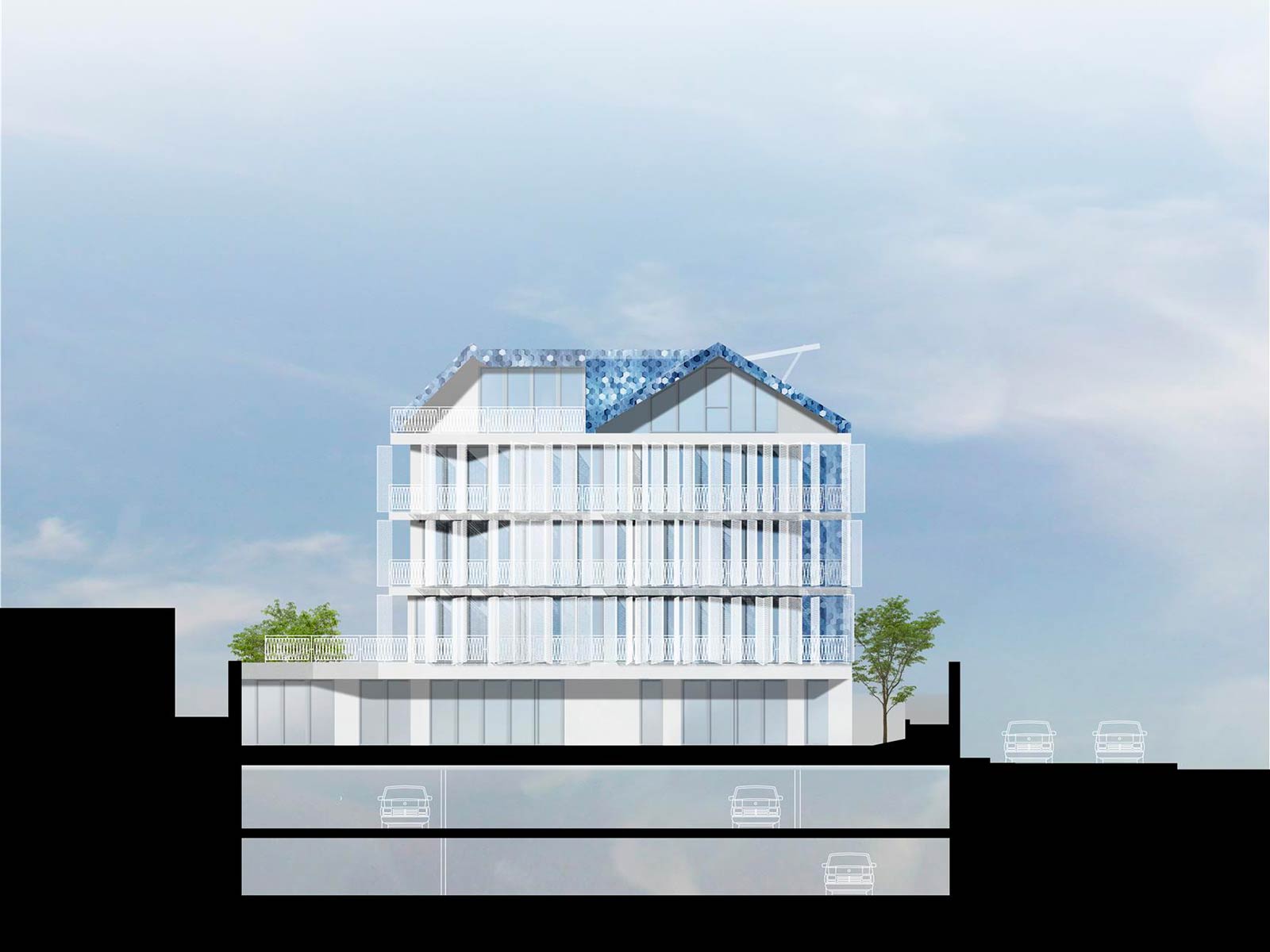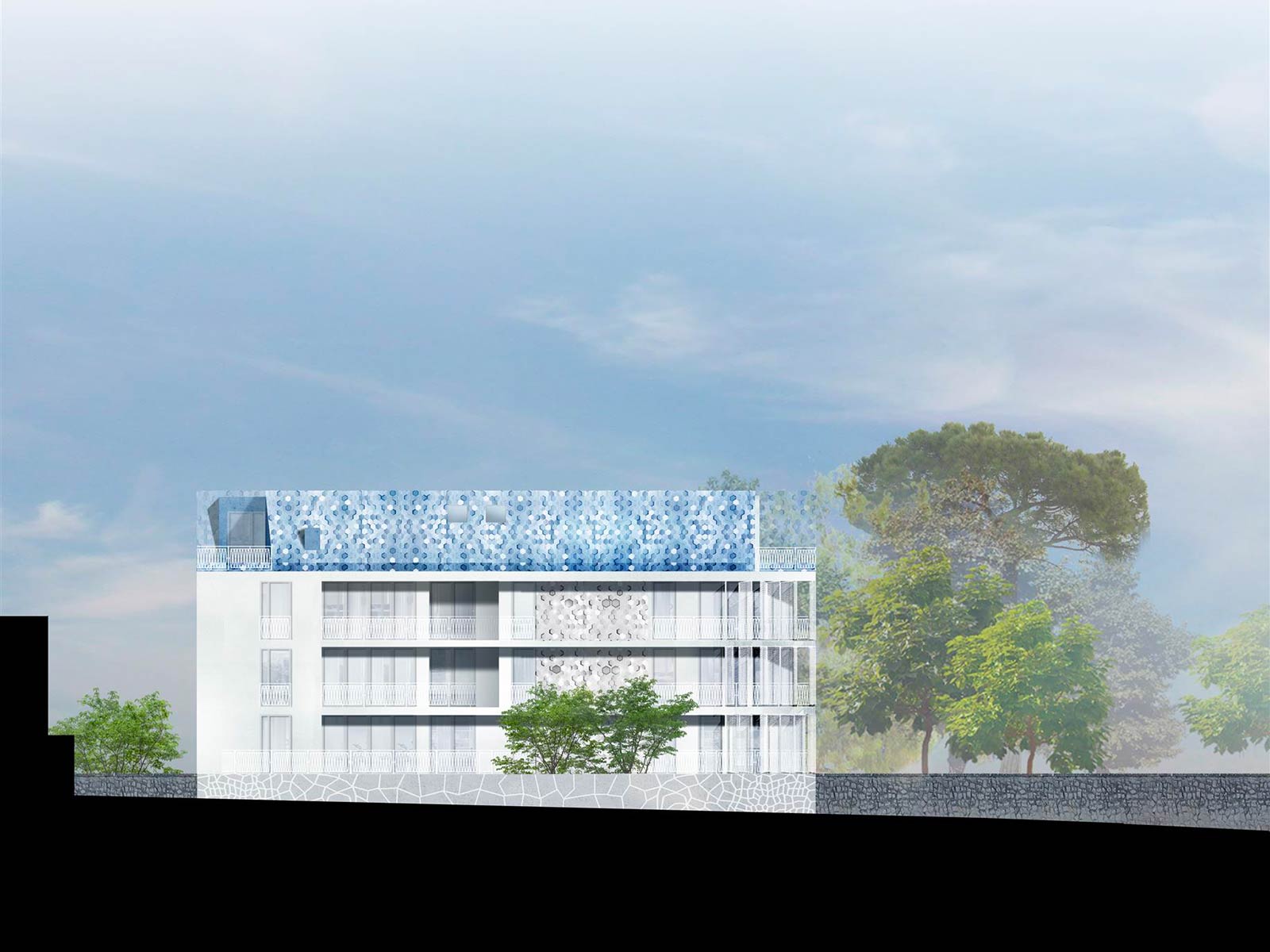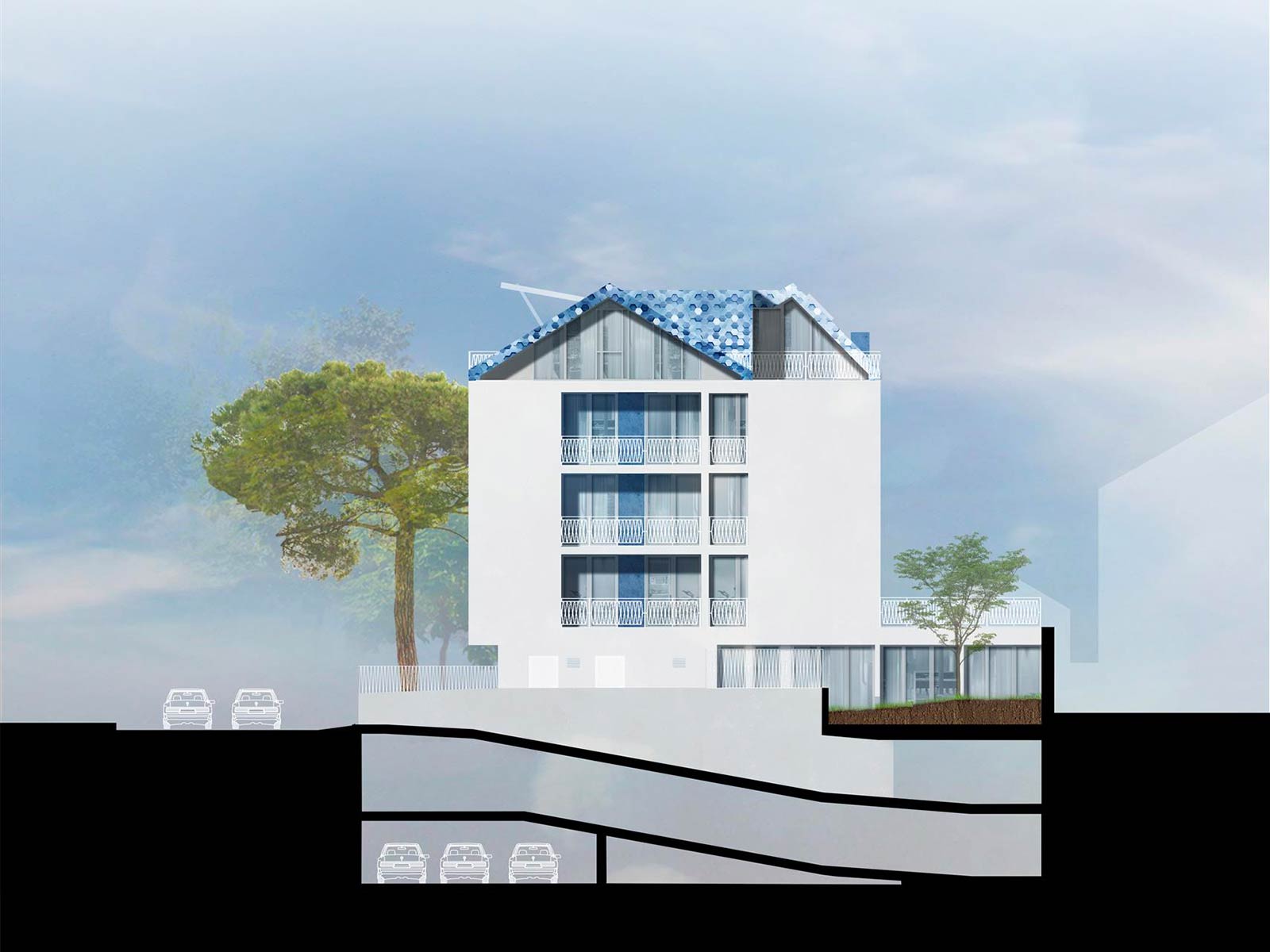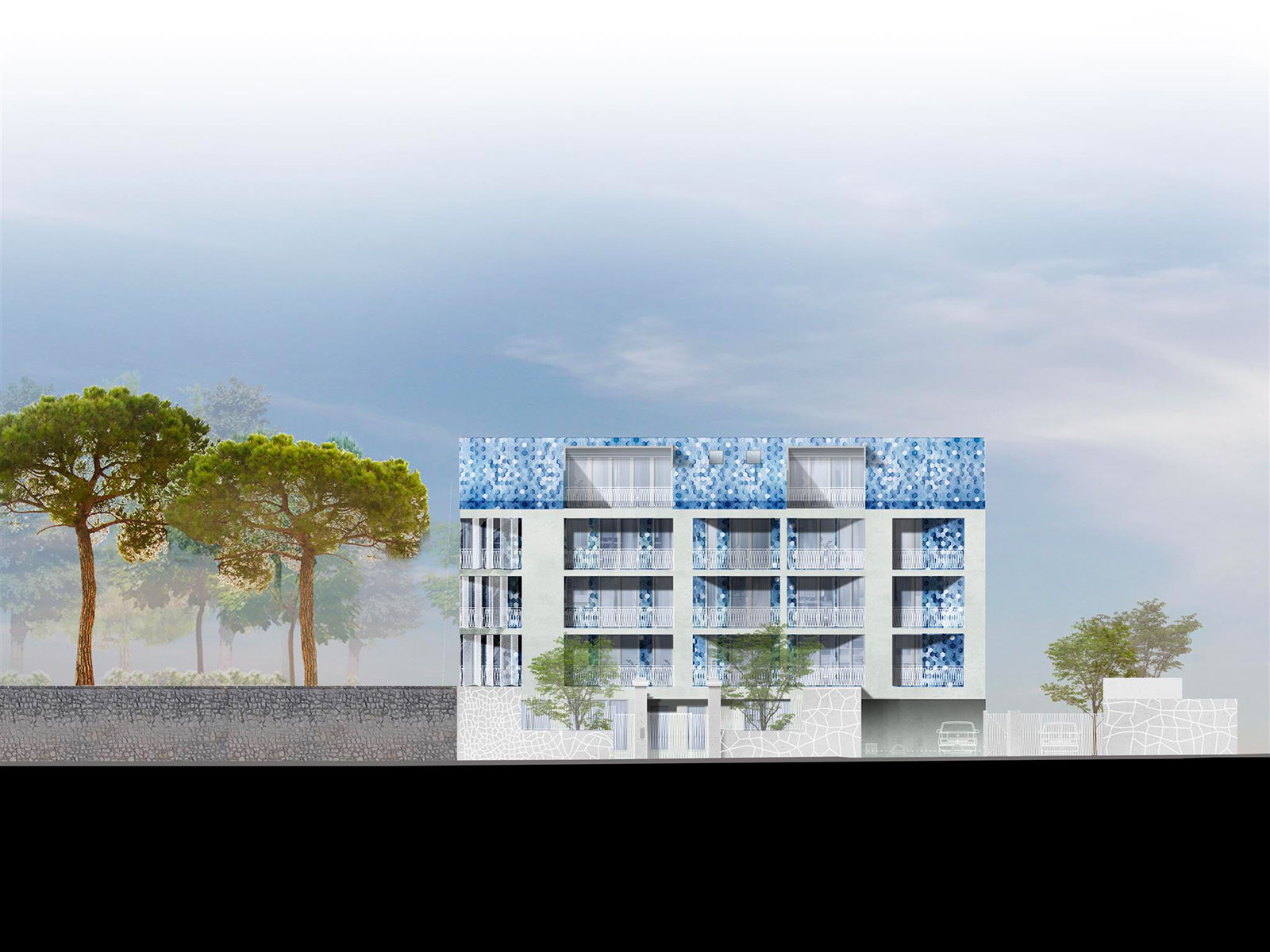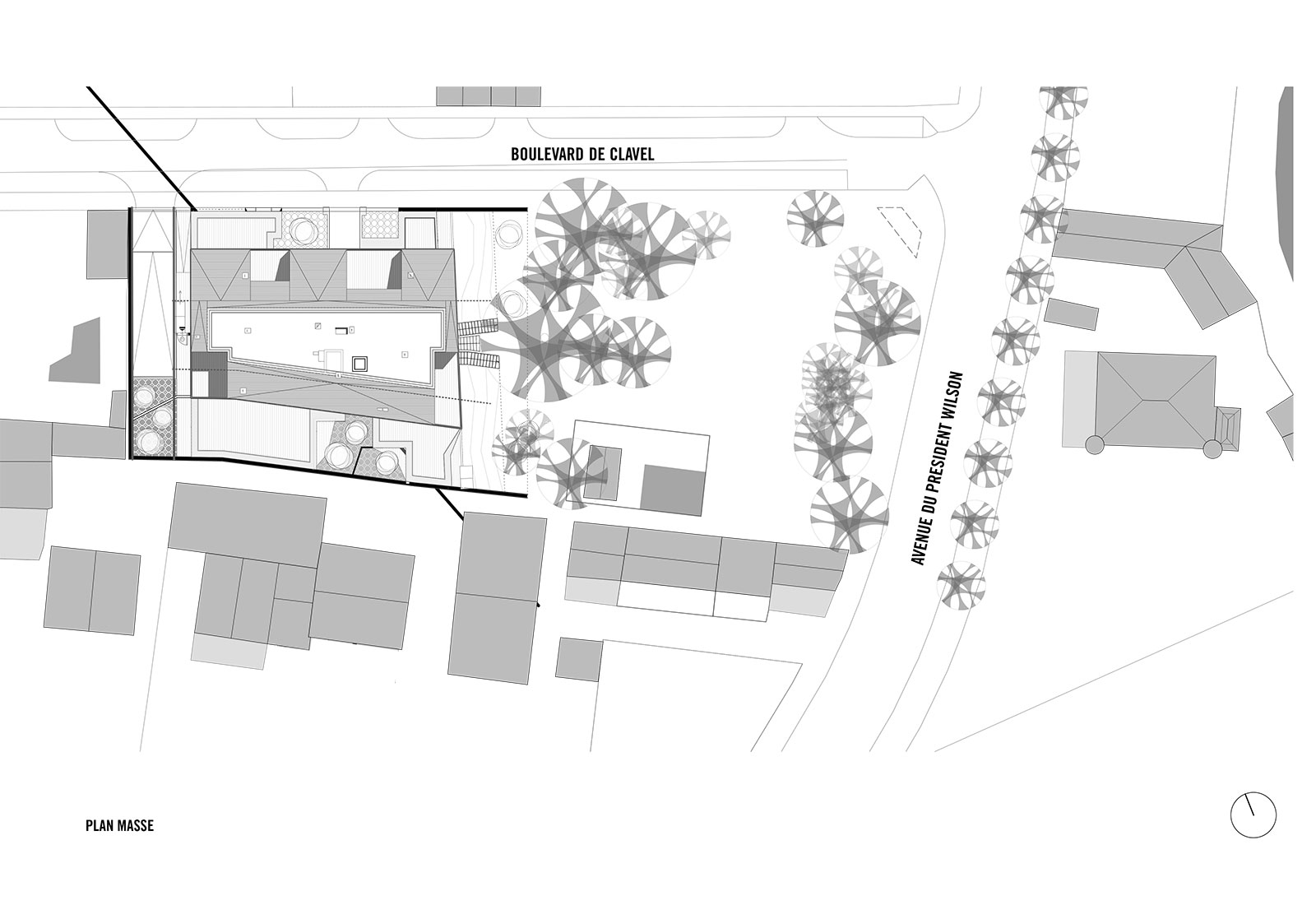 Luxury housing in La Ciotat

La Ciotat, France
2019

program: Construction of 20 housing including 16 luxury flats and 4 social housing with an underground parking
total area: 1 500 m²
parking: 1 500 m²
client: LC Capital
project: Alfonso Femia / Atelier(s) Alfonso Femia with
structural, services and environmental engineering: Quadriplus Groupe
bureau de contrôle: Qualiconsult
images: ©Atelier(s) Alfonso Femia & Diorama
"The site is located in an area full of small collective dwellings and commercial activities related to the seaside promenades, so it is important to ensure that public and private spaces are treated in an urban way." AF
The project planned for the lot located at the corner of Avenue du President Wilson (coastal road) and Boulevard Clavel constitutes a rare opportunity for the development of the urban fabric of La Ciotat. This opportunity is based on two elements: the location of the lot and its atypical characteristics, such as the presence of the woods that cover over half of the surface towards the south.
Coastal urban planning is an important issue for cities in France. Criticized for their lack of order and aesthetics, too often the result of disorderly and opportunistic urbanization, over the years they have been the subject of numerous studies and projects.
It is important to think and design them in terms of representativeness, exemplarity, values. The identity of the city can be read in its margins near the sea.
The site is located in an area full of small collective dwellings and commercial activities related to the seaside promenades, so it is important to ensure that public and private spaces are treated in an urban way: sidewalks, benches, lighting, and vegetation must use the vocabulary of more central neighborhoods; these are the essential elements of urbanity.
The atypical features of the land also offer a rare development opportunity for a housing project. Located in a quiet and pleasant environment – mainly residential – the site offers an easily identifiable and accessible entrance along Boulevard Clavel. Further up, to the north, it offers the possibility of creating panoramic views ideal for beachfront homes. To the south, the woods on which no building intervention is planned to preserve that dimension of intimacy that it will create in dialogue with the new accommodations.