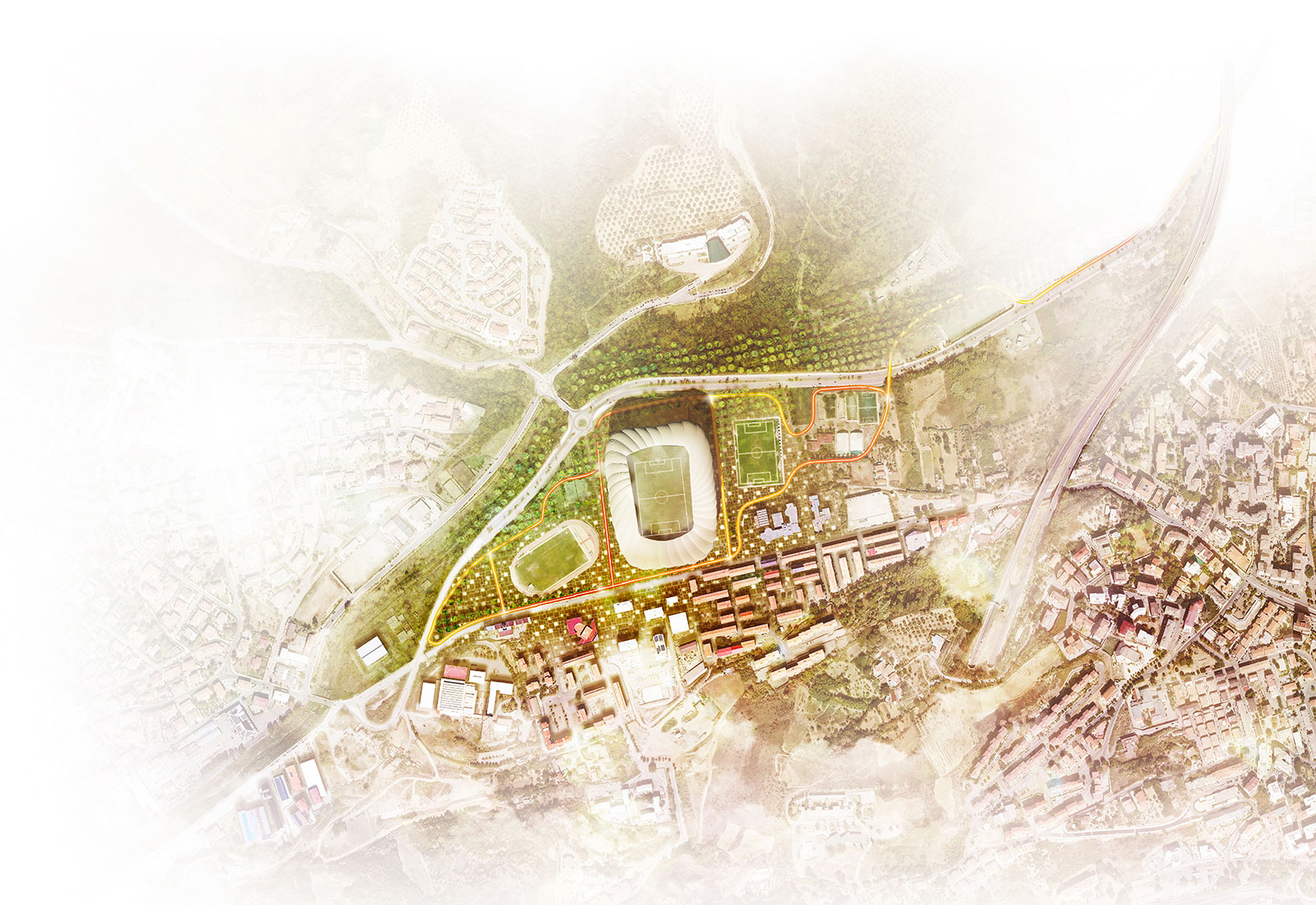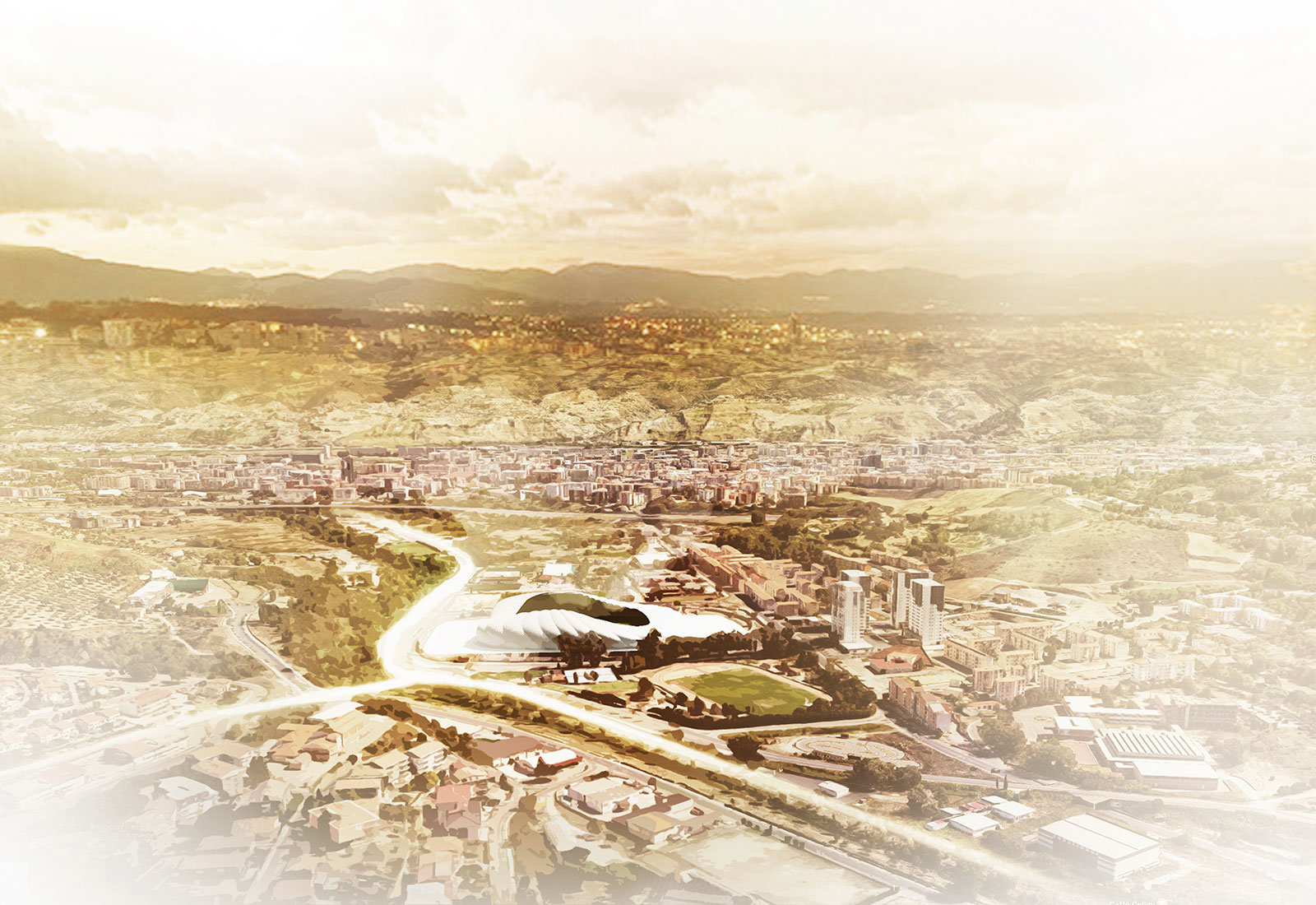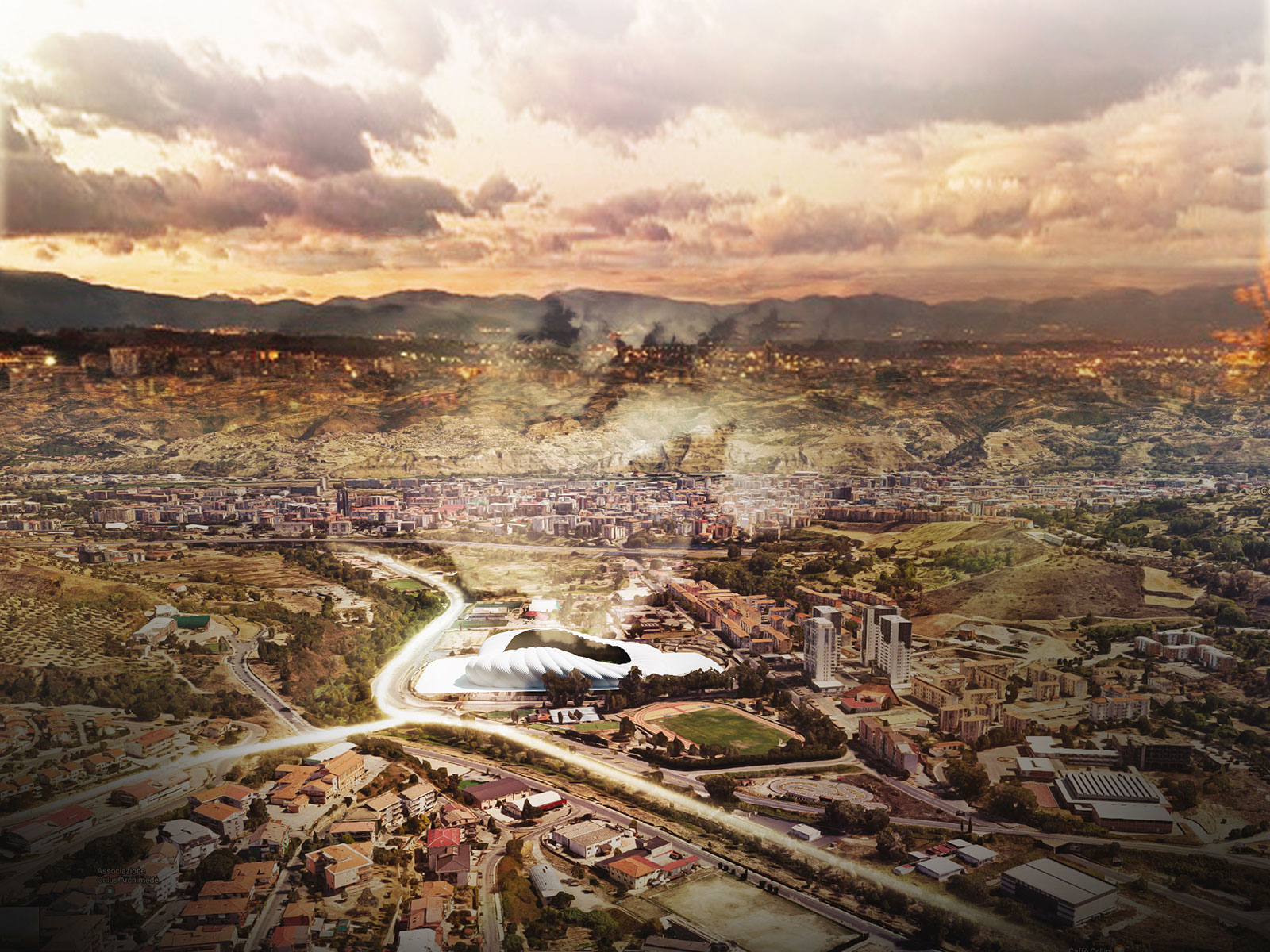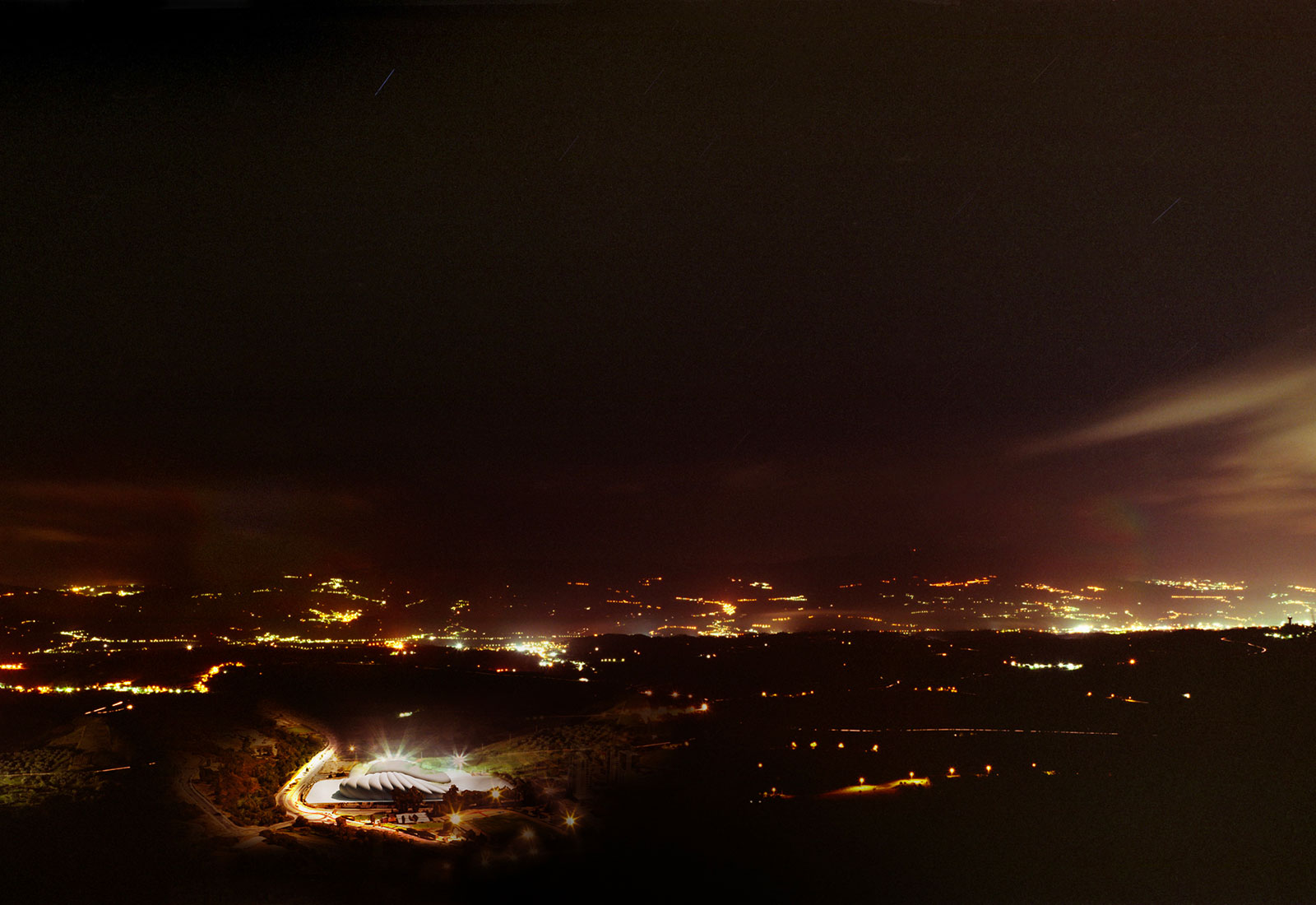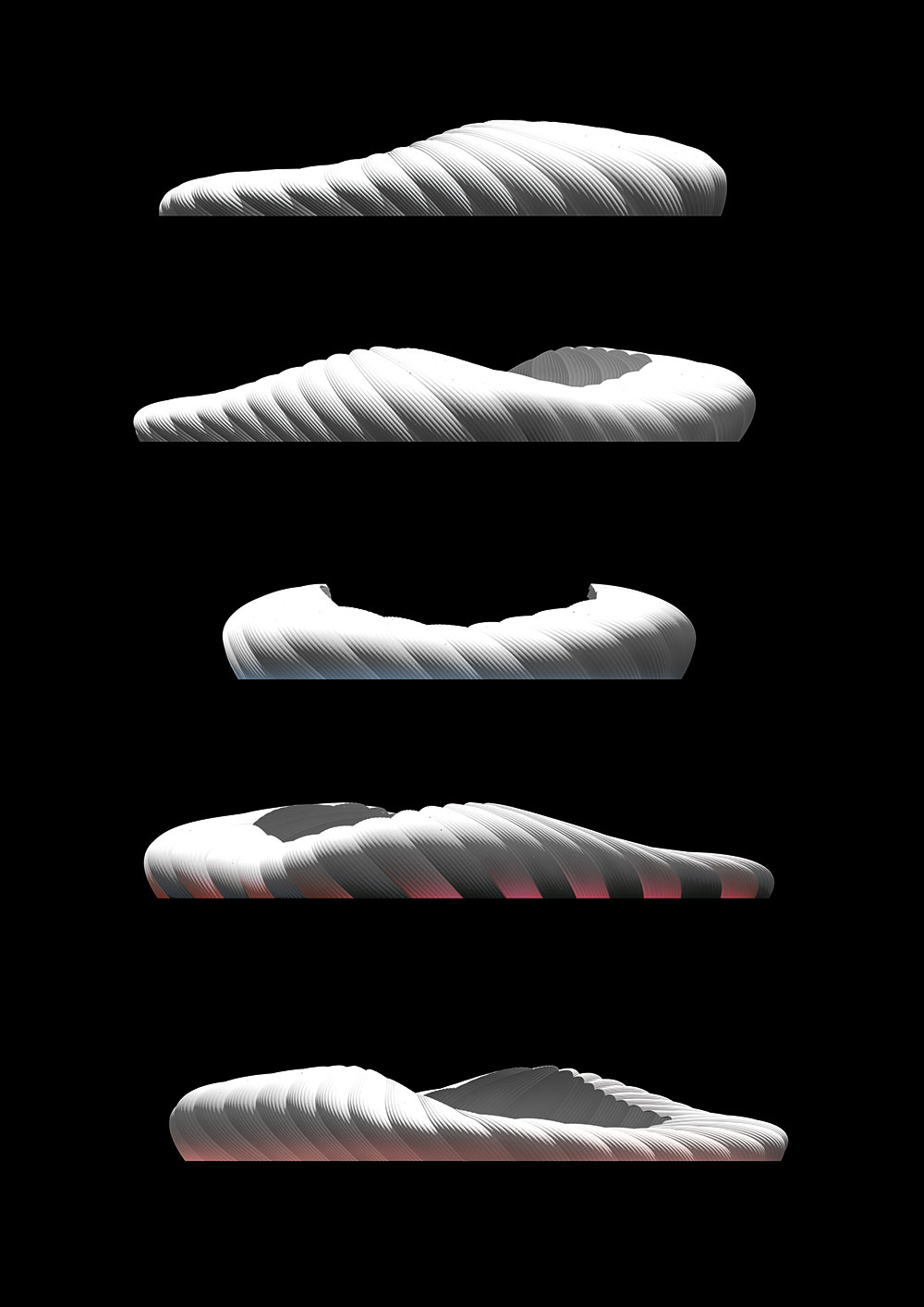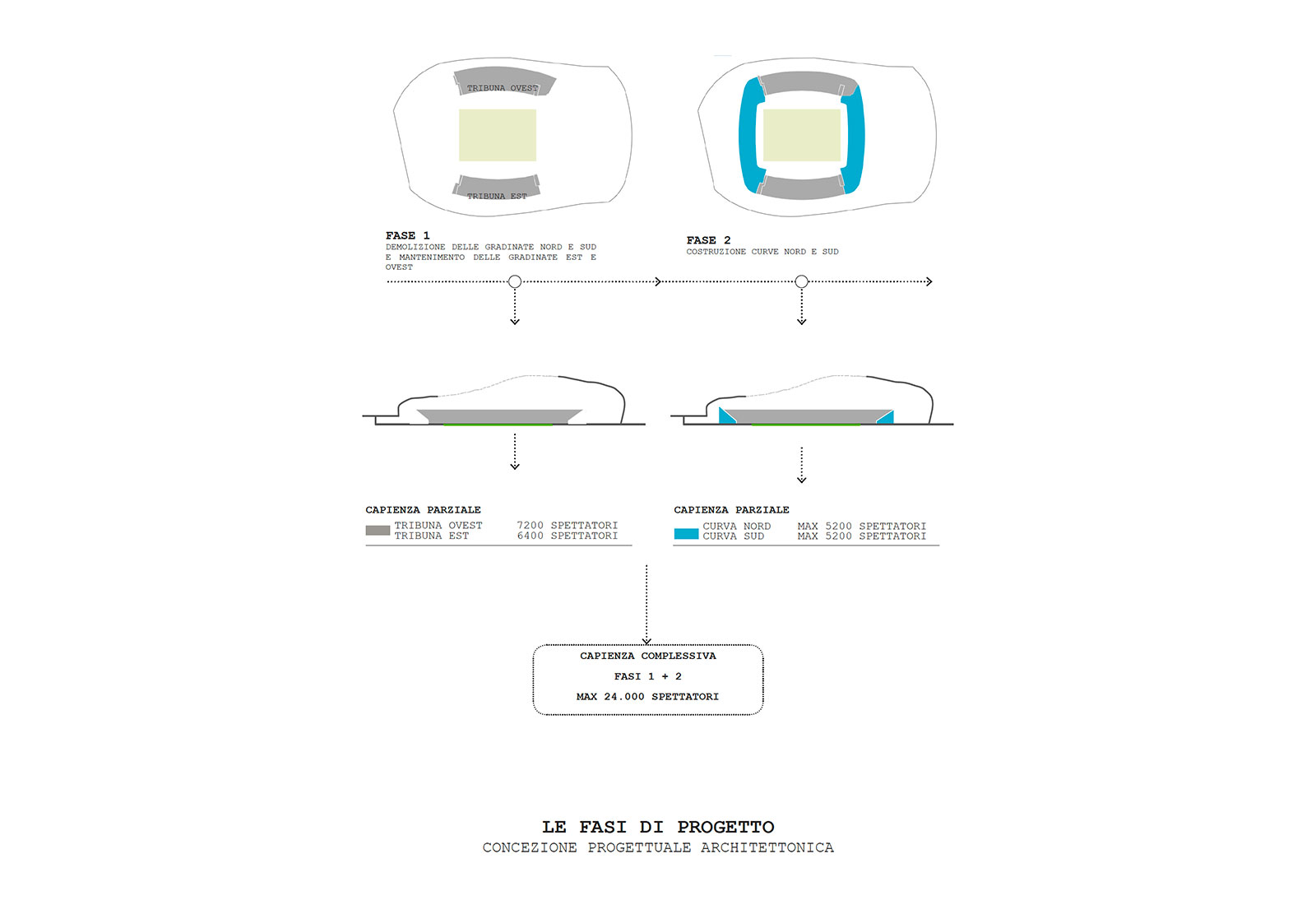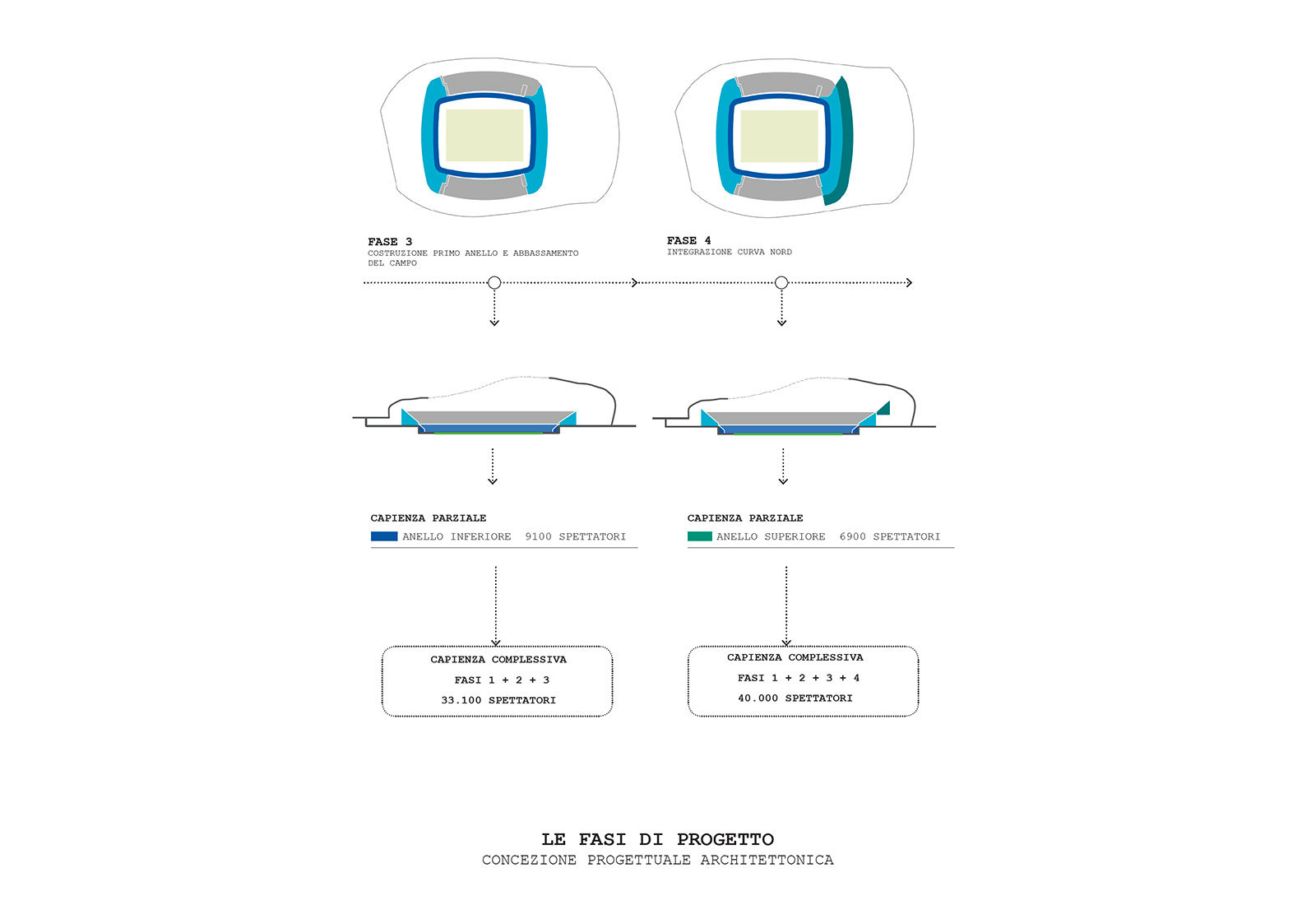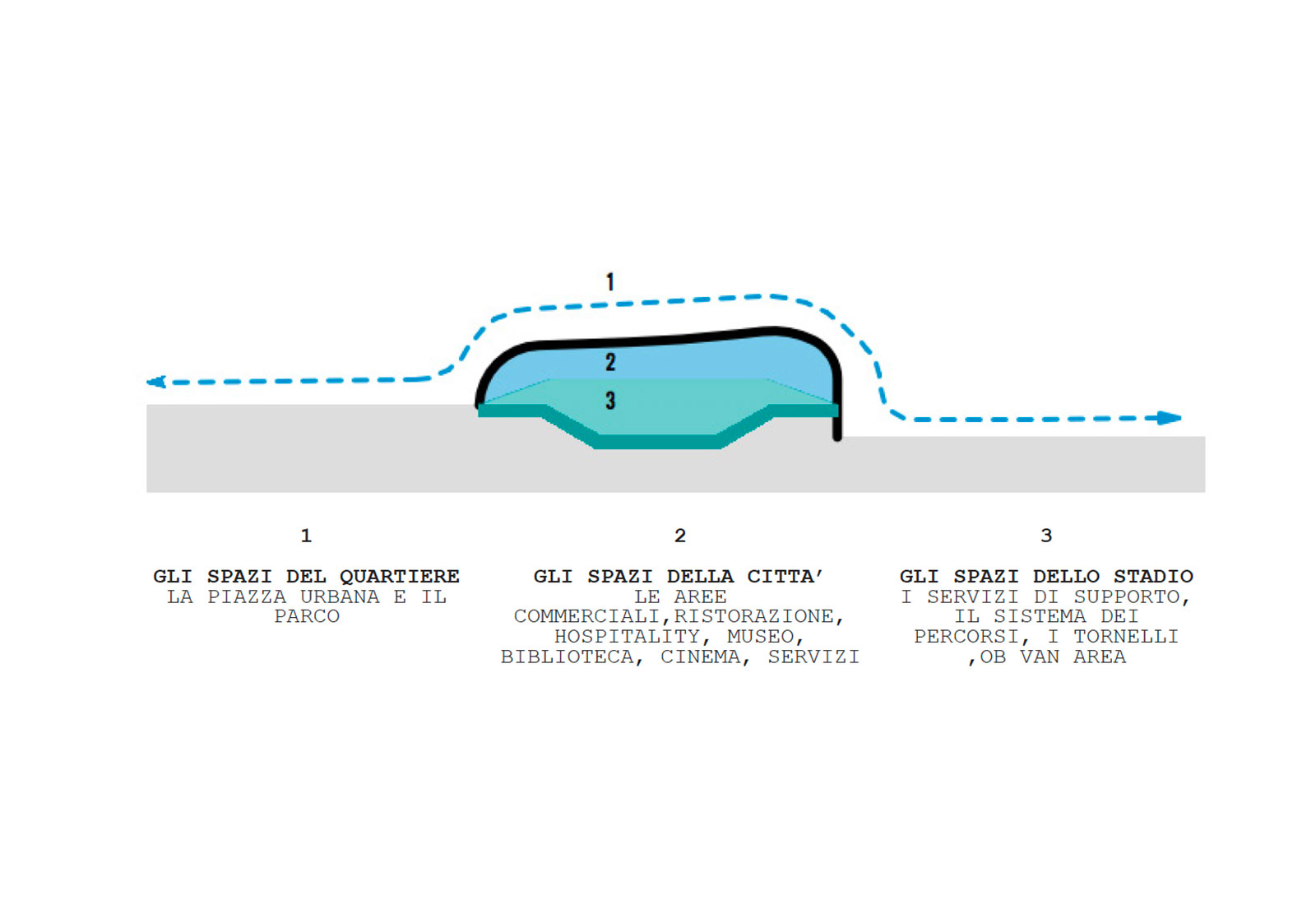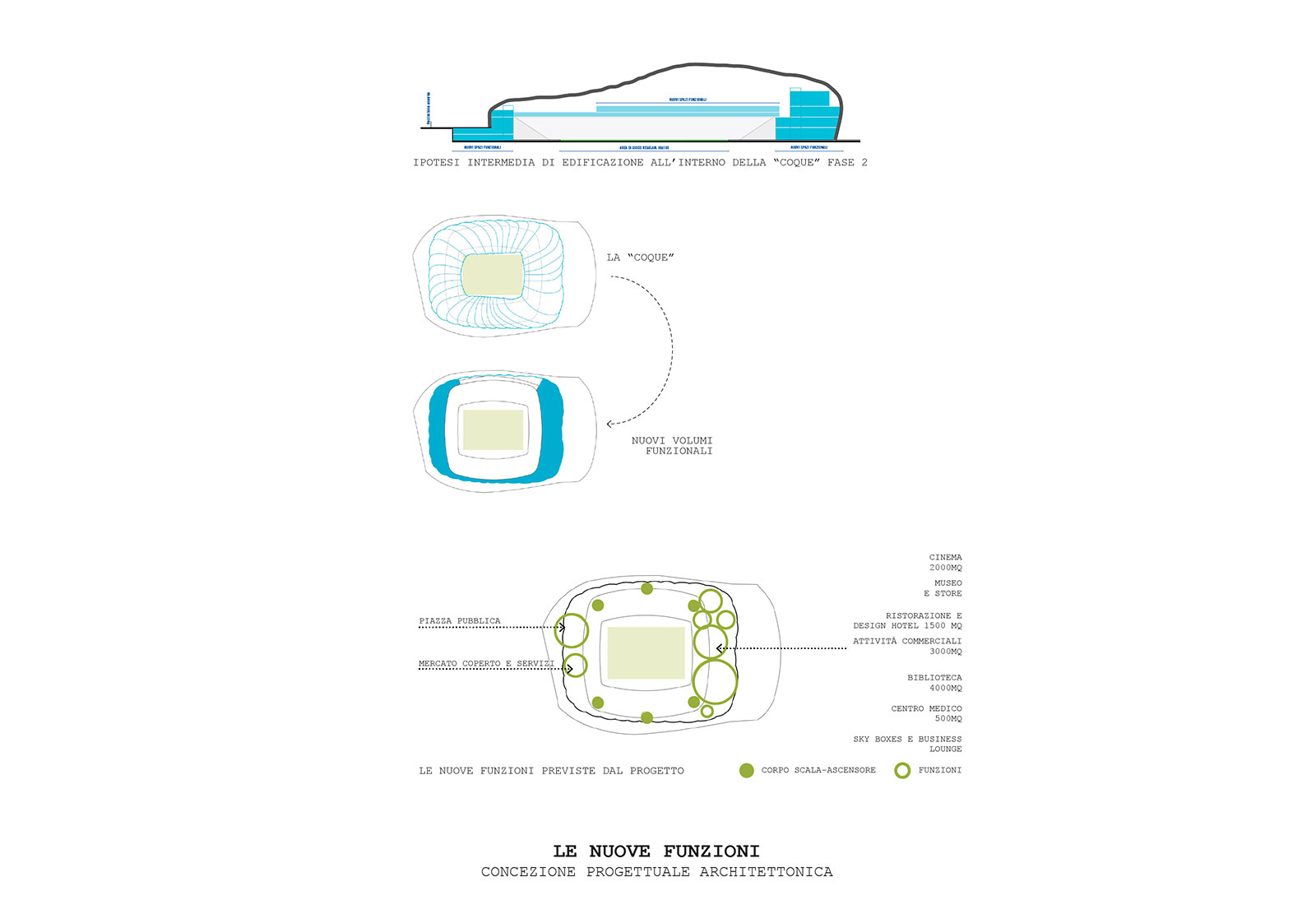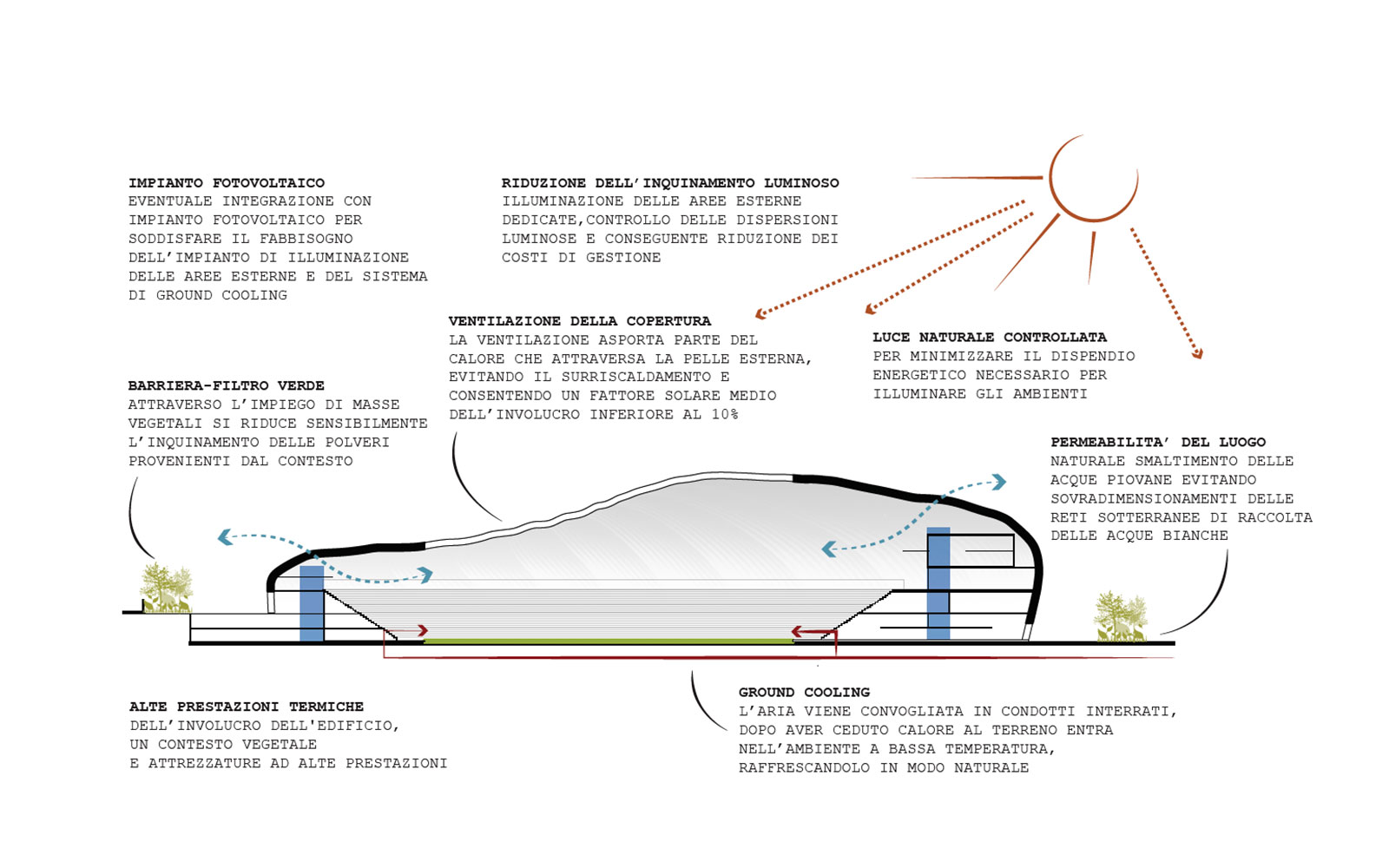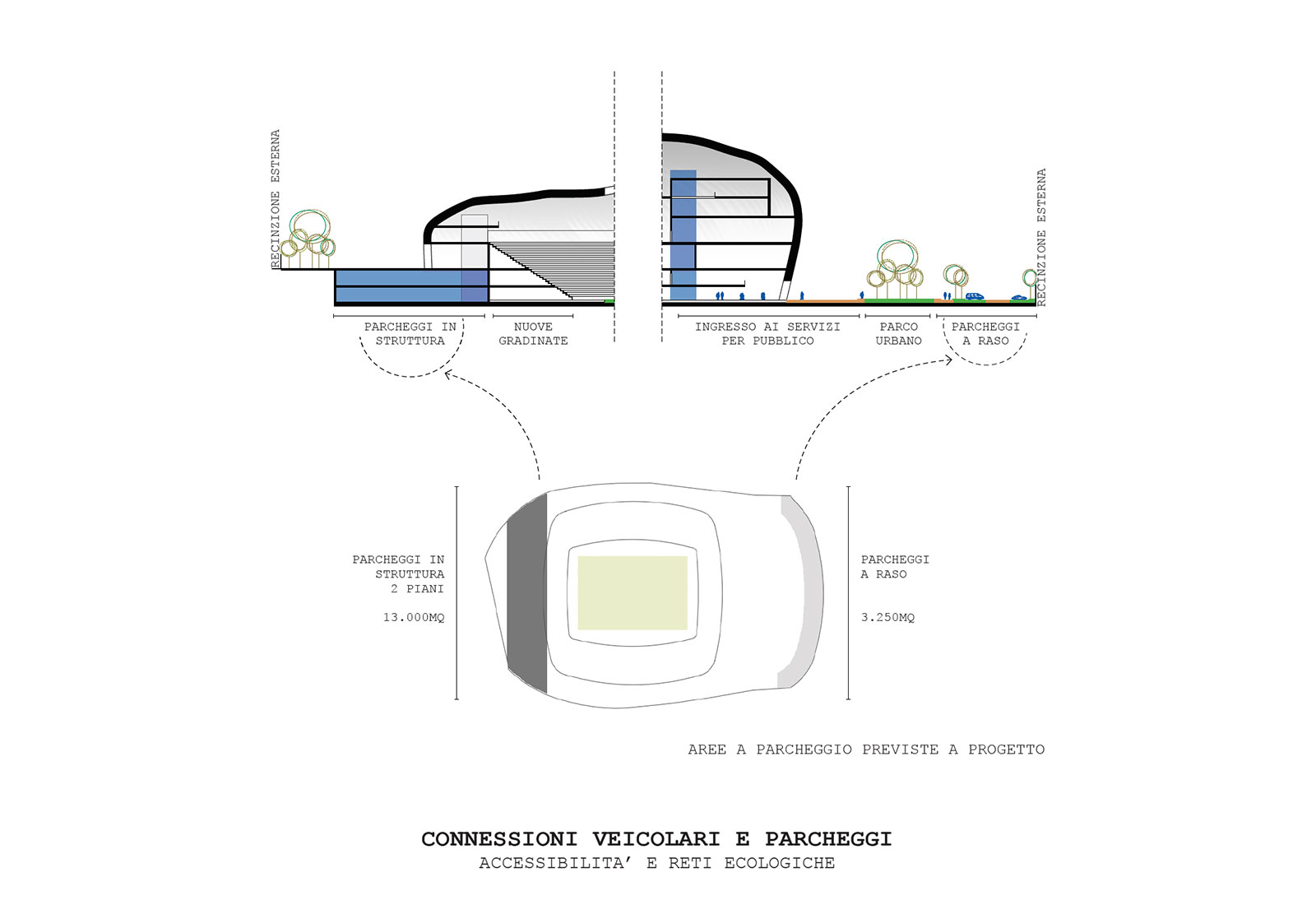 Redevelopment and enlargement of the San Vito-Gigi Marulla Stadium and its surrounding areas
Cosenza, Italy
2019

program: Redevelopment of a 40,000 seat stadium including a cinema, a hotel, commercial spaces, a library, a sports-health centre, VIP spaces, a museum with shops
> total area: 60 000 m² (stadium + surrounding areas)
> cinema: 2 000 m²
> restaurant & hotel: 1 500 m²
> commercial spaces: 3 000 m2
> library: 4 000 m²
> medical center: 500 m²
client: Comune di Cosenza
project: Alfonso Femia / Atelier(s) Alfonso Femia with Rudy Ricciotti
images: ©Atelier(s) Alfonso Femia
"A casing inspired by the shape of a shell, of a fossil that is brought back to light, and with its own materiality it becomes a catalyst fulcrum of new urban dynamics, but at the same time a reference to the cornucopia, to the theme of abundance, of the buried treasure that brings to mind the legend of Alaric's treasure." AF
A contextual, Mediterranean architecture, proud of the origins of its territory.
An architectural proposal recalling poetry and narrativity. Not a simple pre-packaged envelope that exploits a delocalized workforce but a project that requires specialized know-how and materials directly available on site. A sinuous shape that refers to the femininity of a sculpted athletic body, and that, at the same time, sinks its origins in the earth, in a distant archaic dimension that proposes itself today to connote the new living spaces while looking towards the future.
A non-symmetrical shape, not closed in an abstract geometry, but capable of adapting according to the functional needs (elevation rules, orientation, visual openings). Not a single iconographic reference, but an open possibility of free popular interpretation of the proposed architectural gesture.
A casing inspired by the shape of a shell, of a fossil that is brought back to light, and with its own materiality it becomes a catalyst fulcrum of new urban dynamics, but at the same time a reference to the cornucopia, to the theme of abundance, of the buried treasure that brings to mind the legend of Alaric's treasure.
At sunset the curve of the new stadium will merge with the soft lines and colors of the seven Cosenza hills and, further away, with the profile of the Sila mountains. The color of the casing will absorb the colors of the last rays of the sun, recalling brown and purple tones as a fusion of the red and blue shades which belong to the Cosenza Calcio football club.