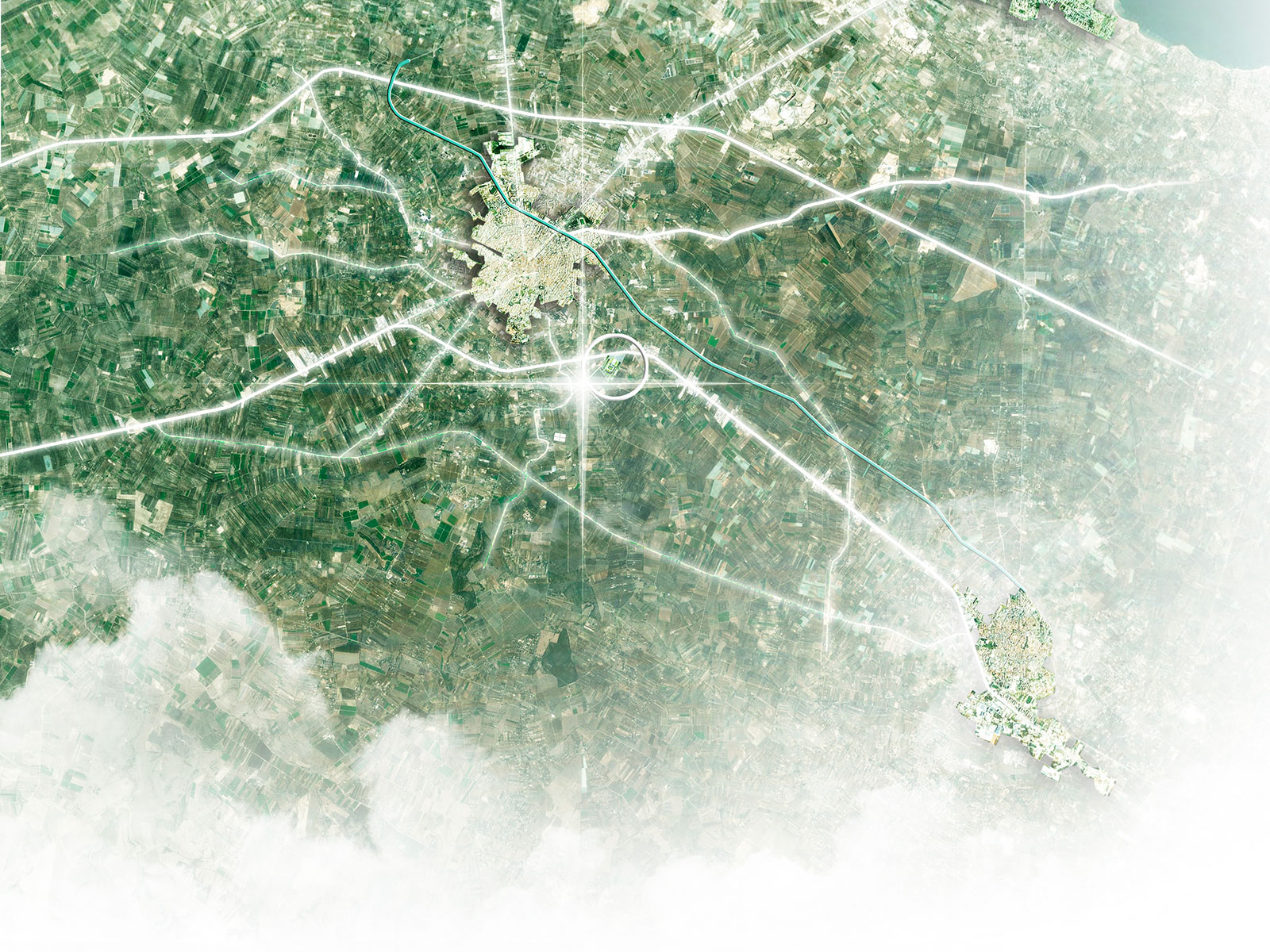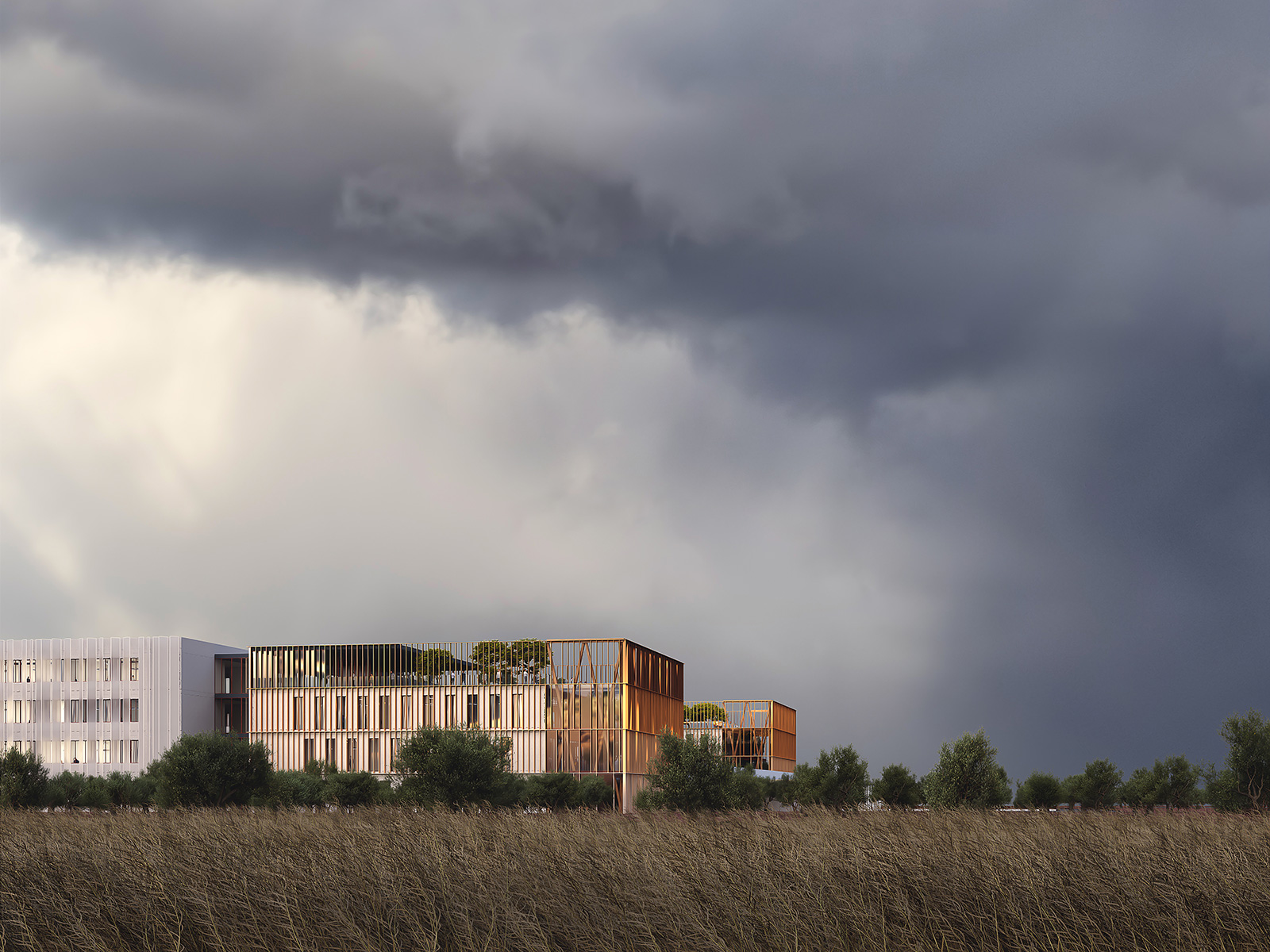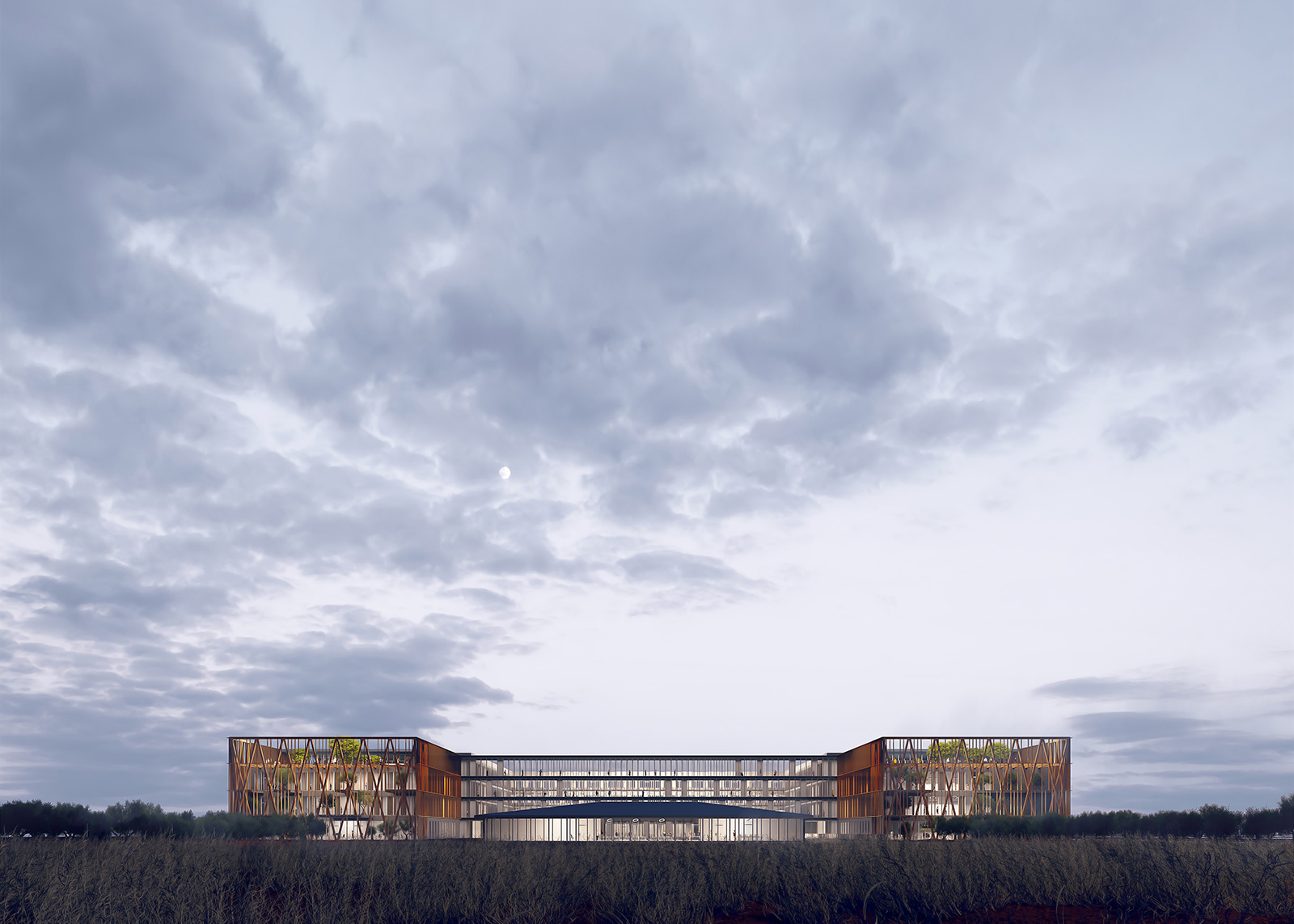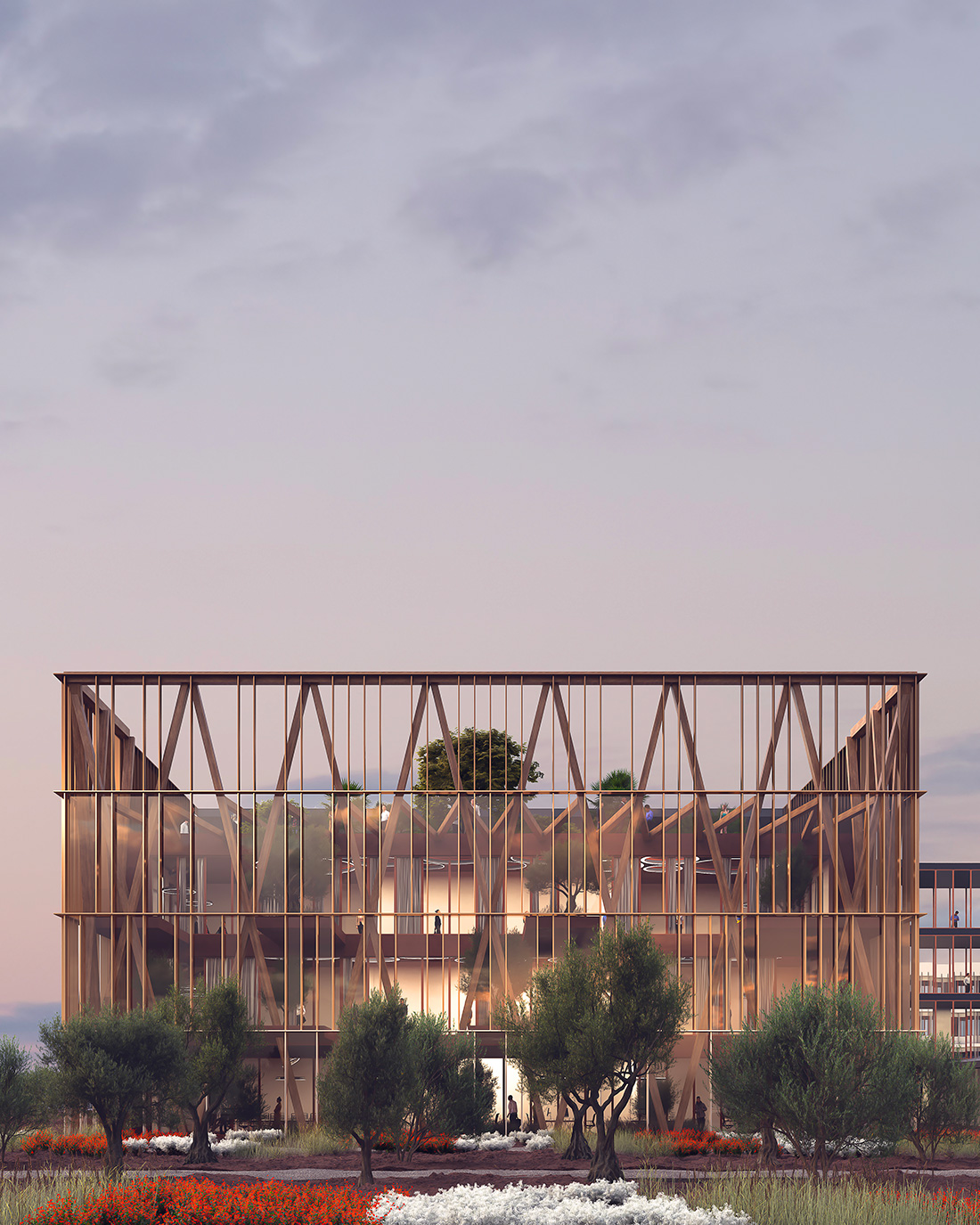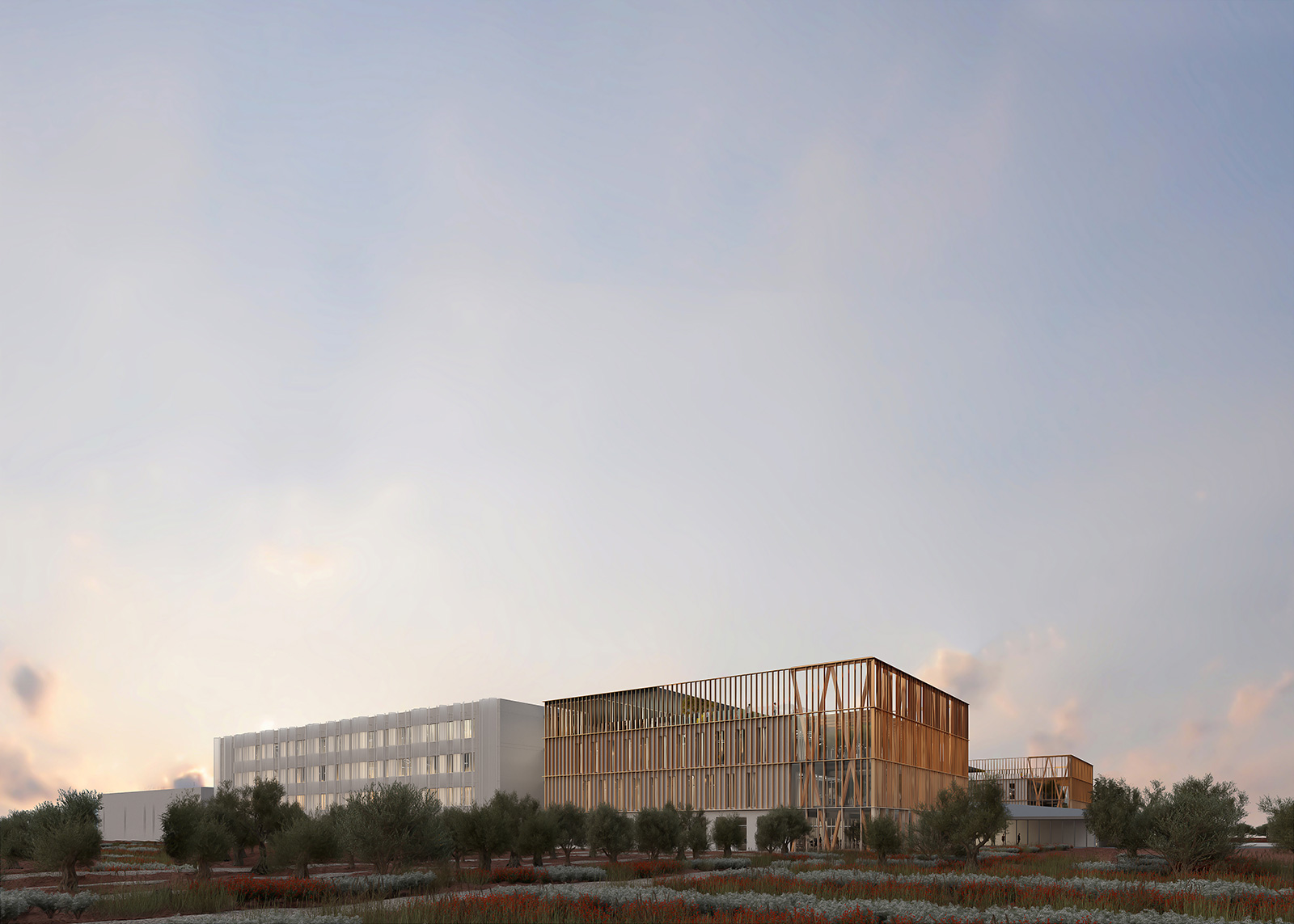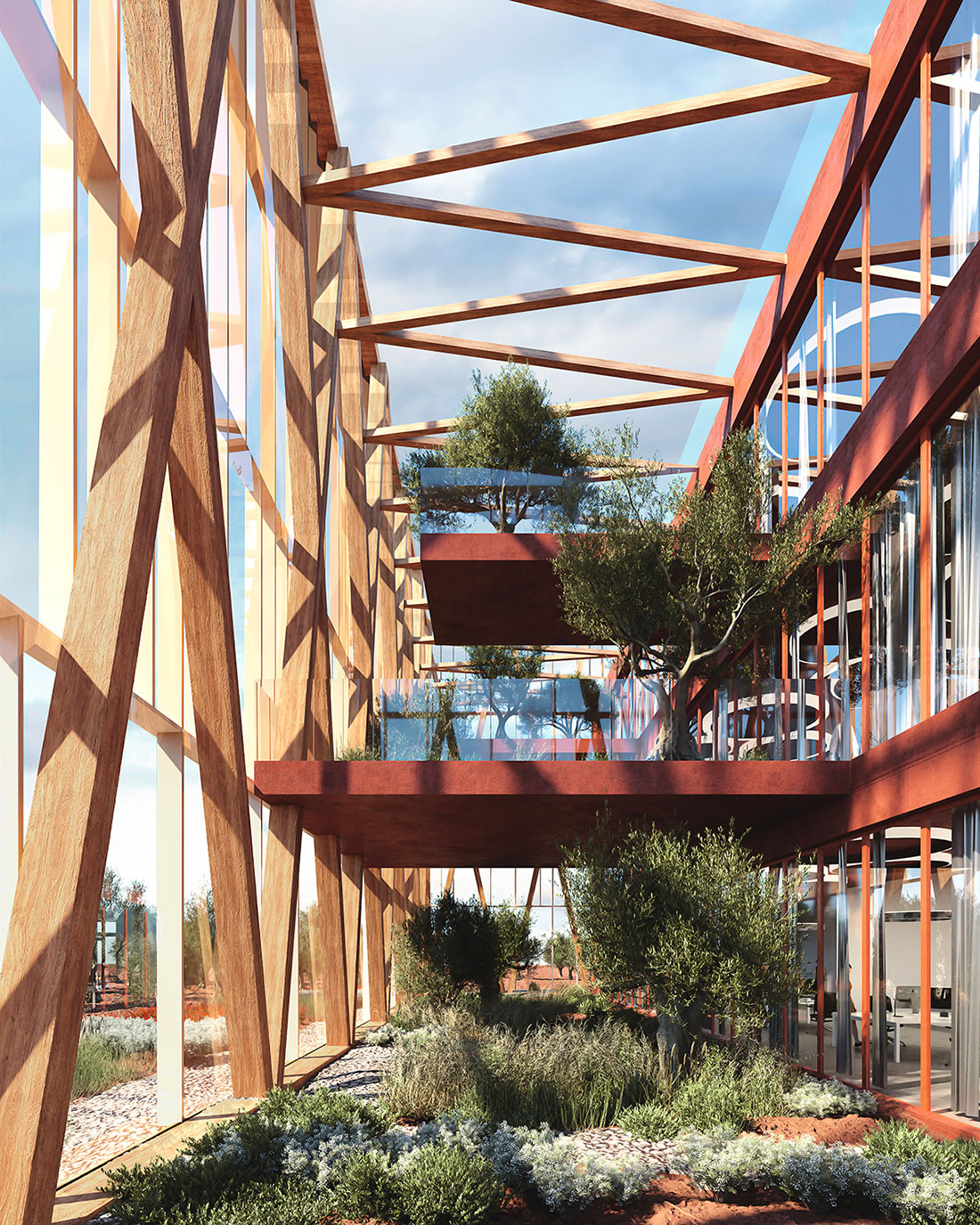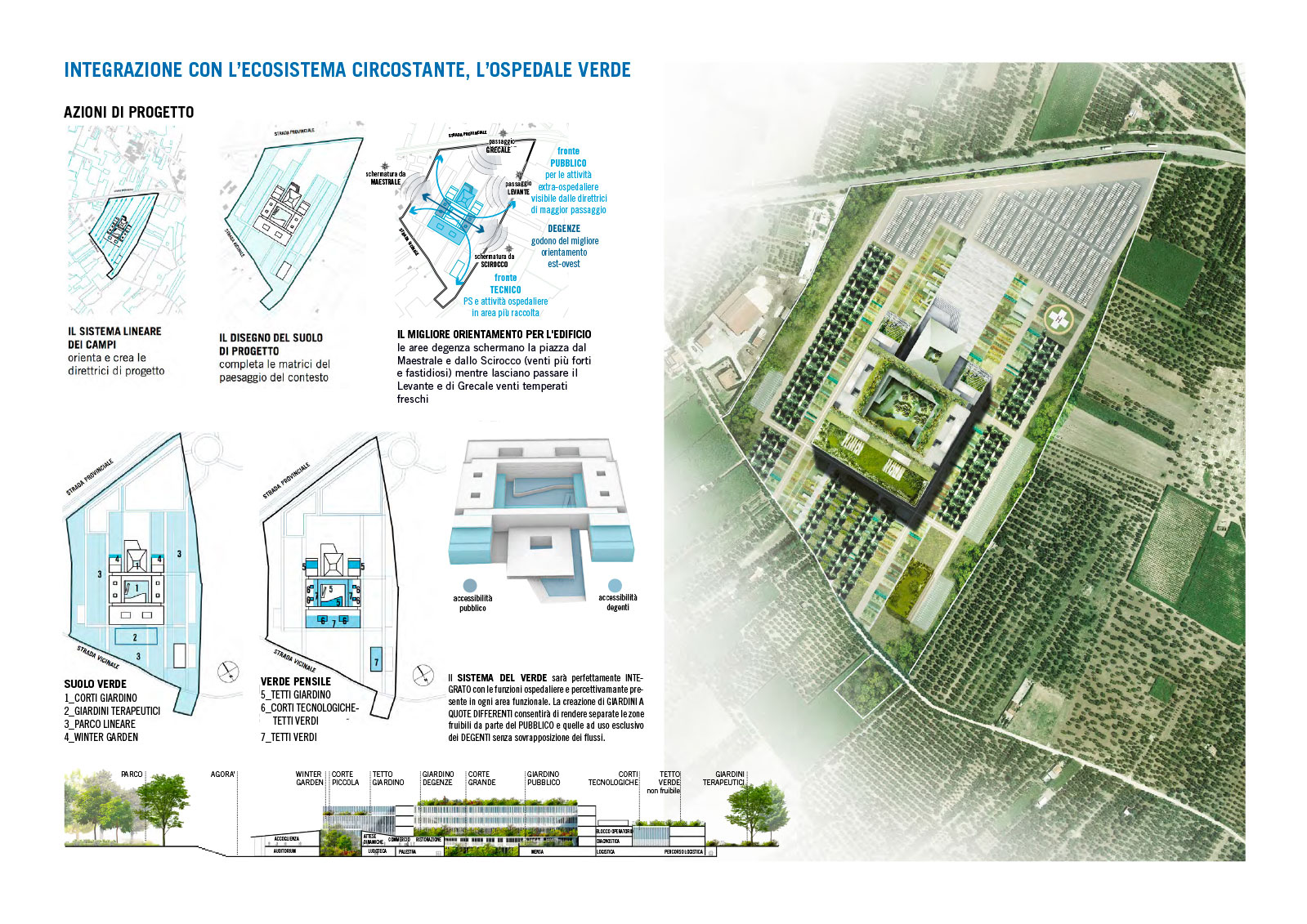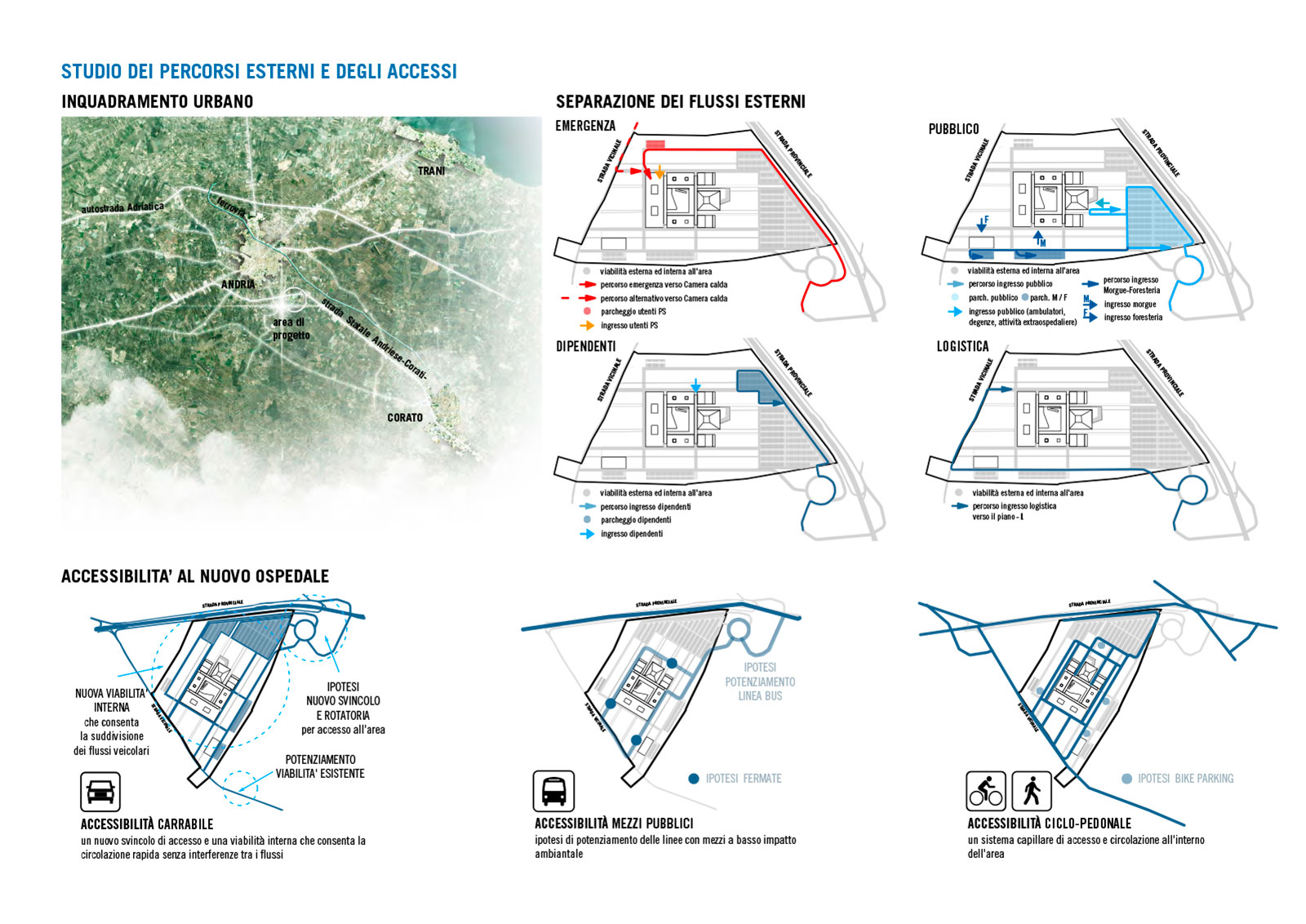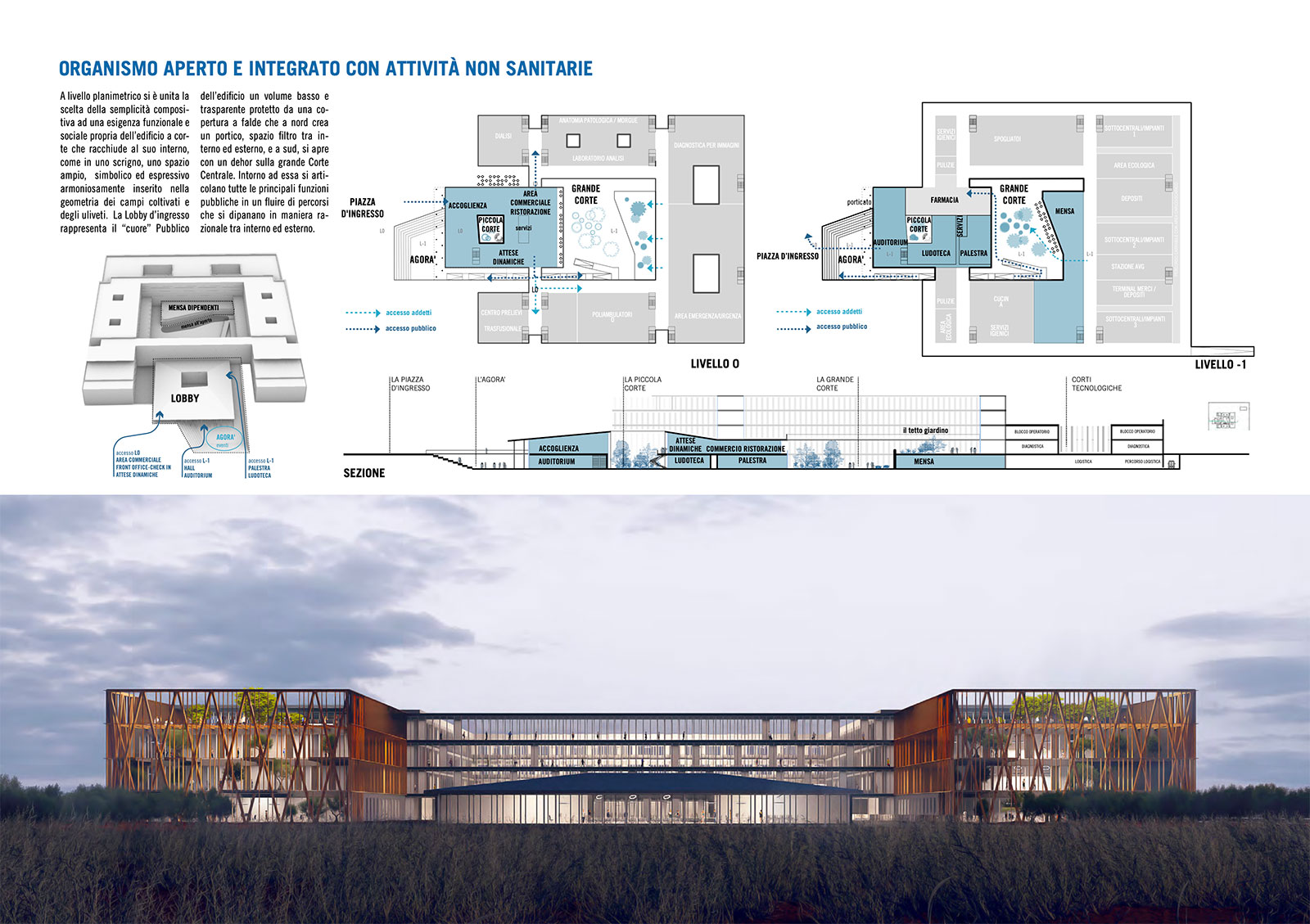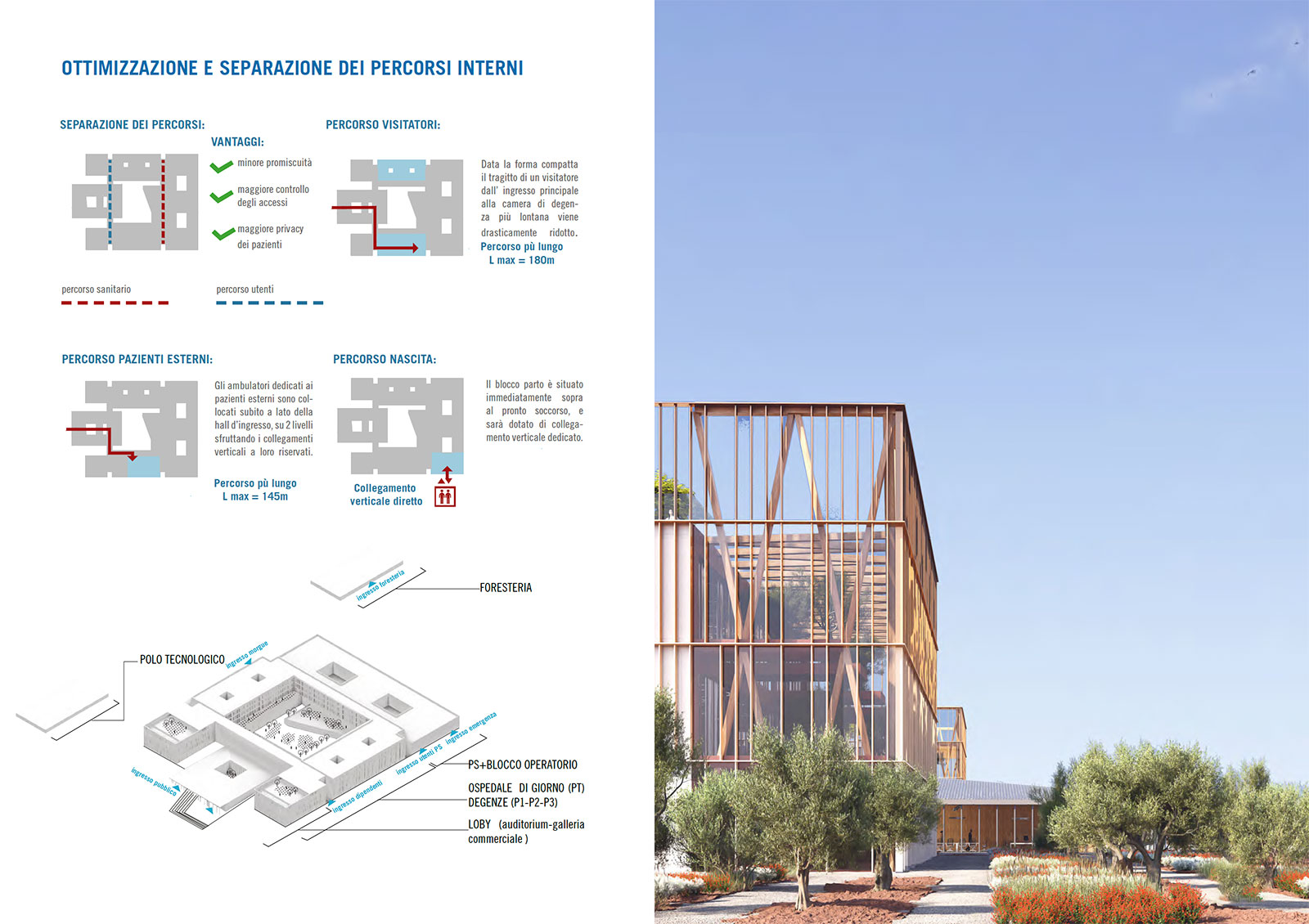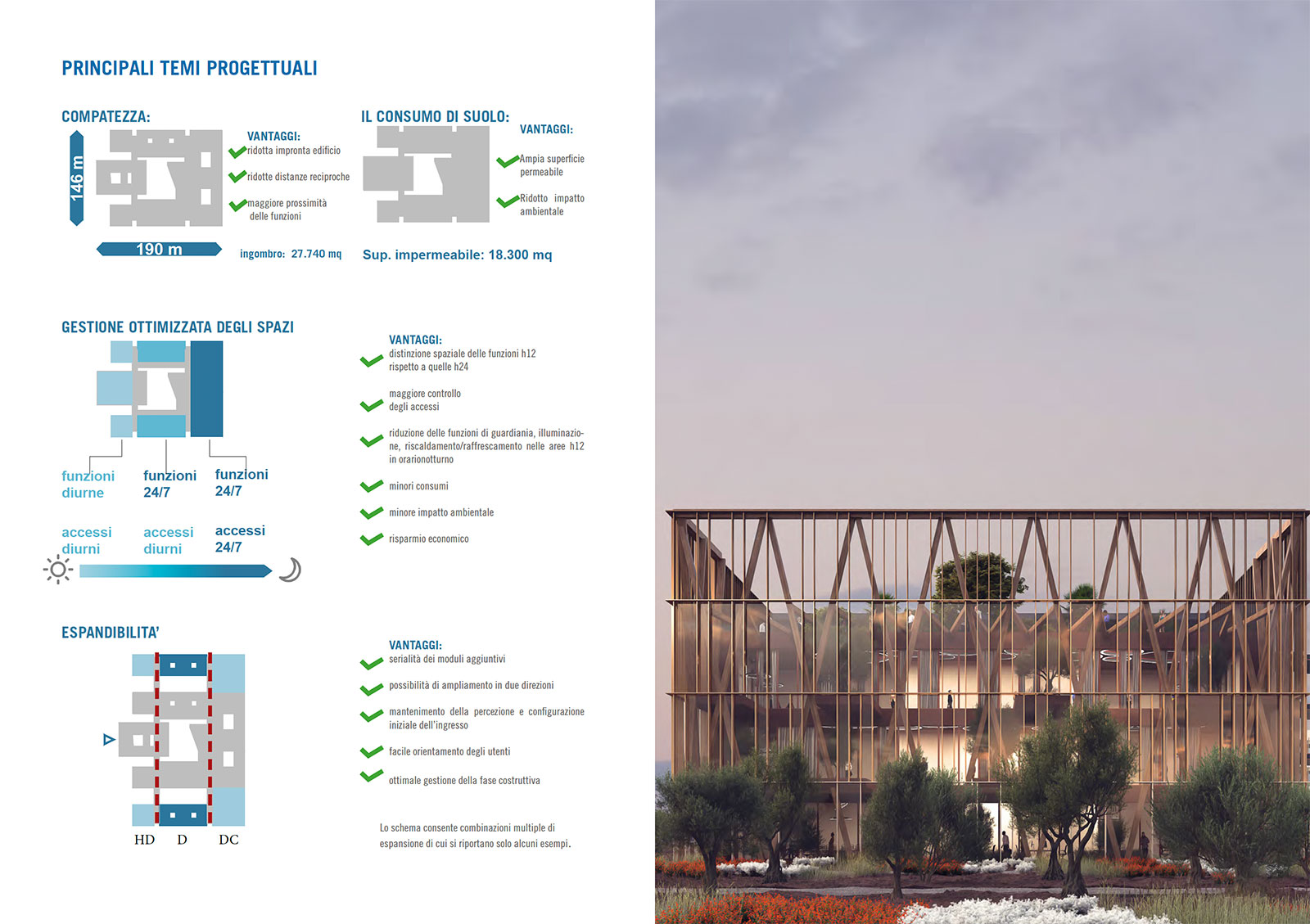 New Hospital in Andria

Andria, Italy
2020

program: European tender for services relating to architecture and engineering in the construction of the new hospital in Andria
> hospital structures: 27 740 sqm
> park and green areas: 85 000 sqm
client: Azienda Sanitaria Locale della provincia di Barletta – Andria – Trani
Alfonso Femia / Atelier(s) Alfonso Femia with
structural engineering and LEED: Main Management & Ingegneria srl
services engineering: Magnanimo Ingegneri Associati
images: ©Atelier(s) Alfonso Femia & Diorama
"The red color of the earth, the wood of the olive trees, the pinkish-white of the marble from Trani and the ripples of the sea, are all suggestions that will be used in the development of the façades, thanks to the use of innovative but also evocative materials and systems." AF
The project seeks its own artistic and formal characterization in the elevations, through the use of different materials, colors and textures that differentiate the main volumes but inextricably connect them to the surrounding landscape. The red color of the earth, the wood of the olive trees, the pinkish-white of the marble from Trani and the ripples of the sea, are all suggestions that will be used in the development of the façades, thanks to the use of innovative but also evocative materials and systems.
The composition of the materials and volumes appears as follows:
– the lobby represents the "heart" of the out-of-hospital activities: a low and transparent volume protected by a protruding pitched roof in coppered metal sheets that shade the facade and create a porch – a filter between inside and outside and it opens to the south onto the central courtyard;
– on the two sides there are the two hospital blocks whose façade is articulated by the regular scanning of the copper elements of the brise soleil, while on the short sides to the north, the wood connotes the glazed winter gardens volume, first visible elements in the passage along the main road;
– the east and west elevations of the second block of wards are articulated by the rippling of the white waves of brise soleil in screen-printed glass;
– finally, enclosed in a solid and materic envelope, in prefabricated panels of biodynamic concrete and furrowed by slight linear glass openings, the "head" of the structure that houses, the logistics, the operating theaters and the Emergency Department. Through the reflection of the sun and the different lights of the day, these coatings create continuous iridescent and lively effects.