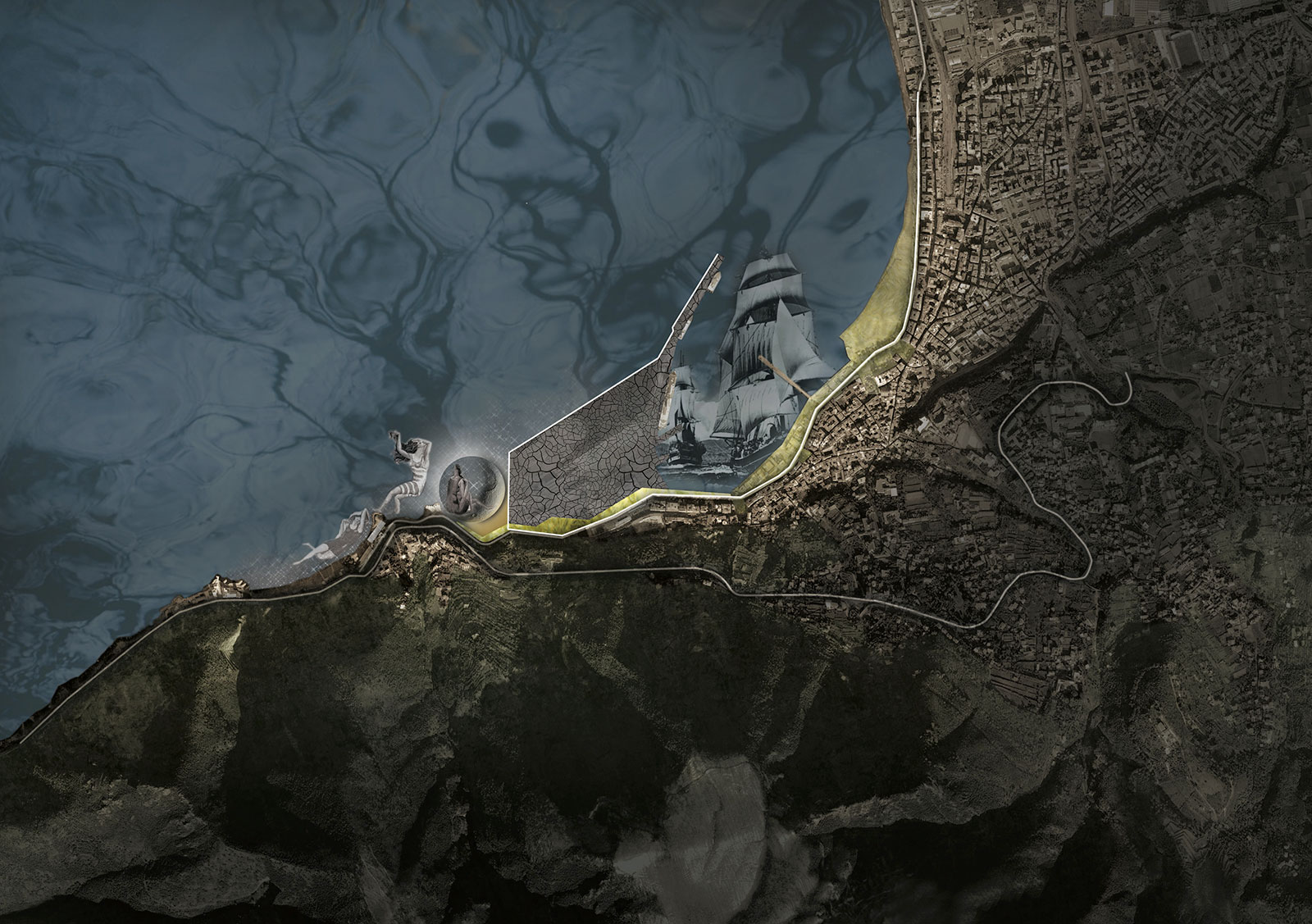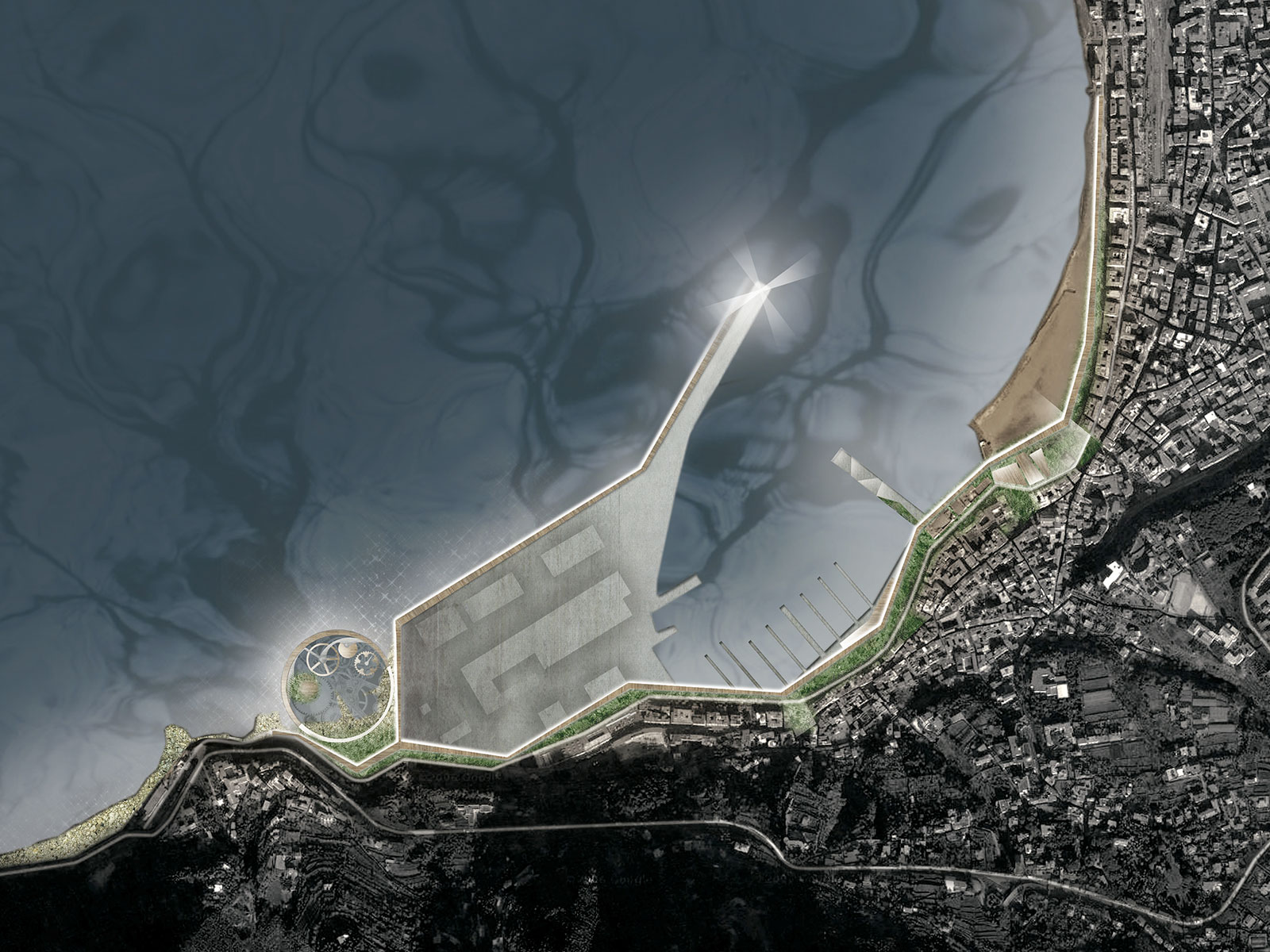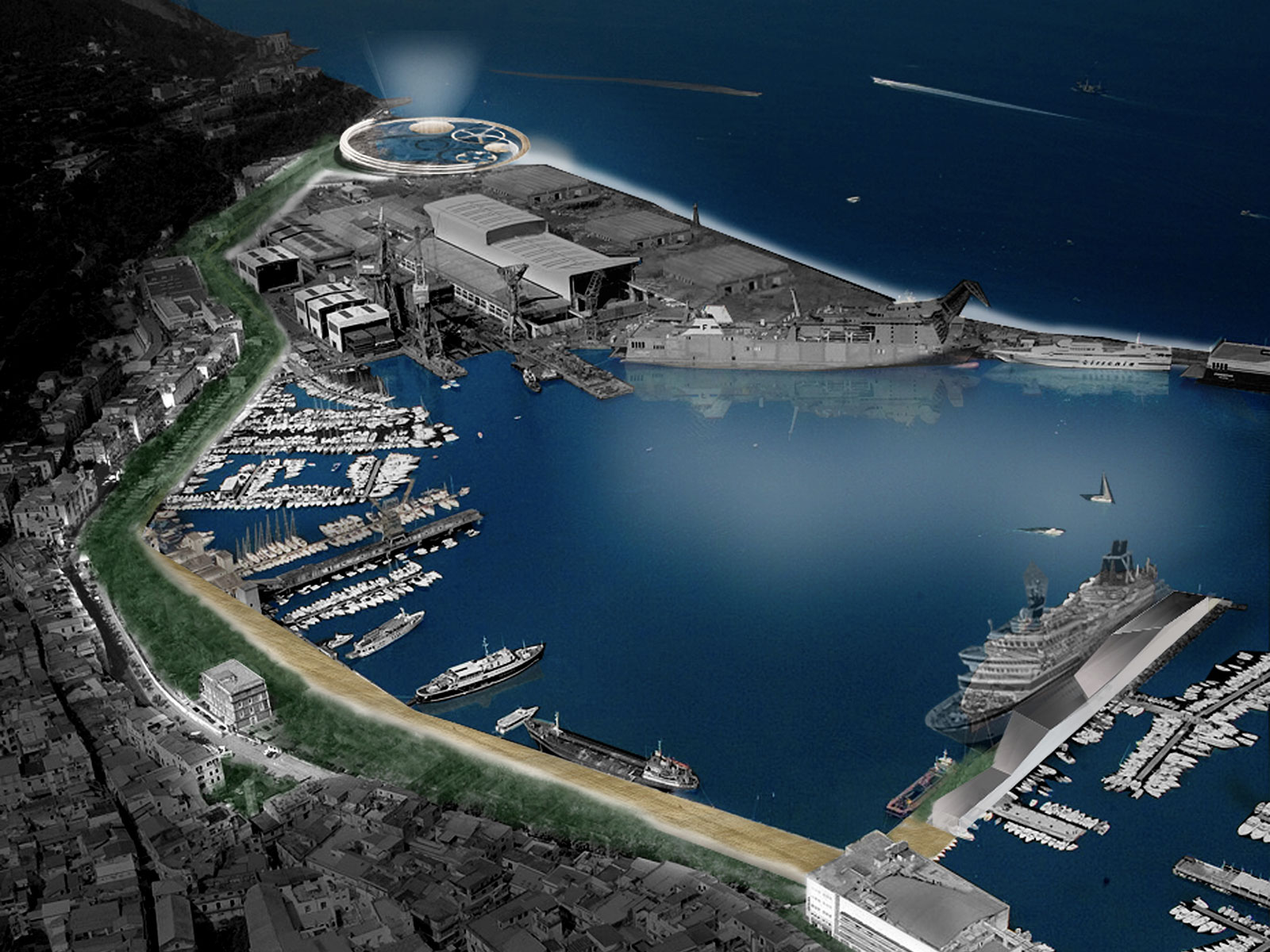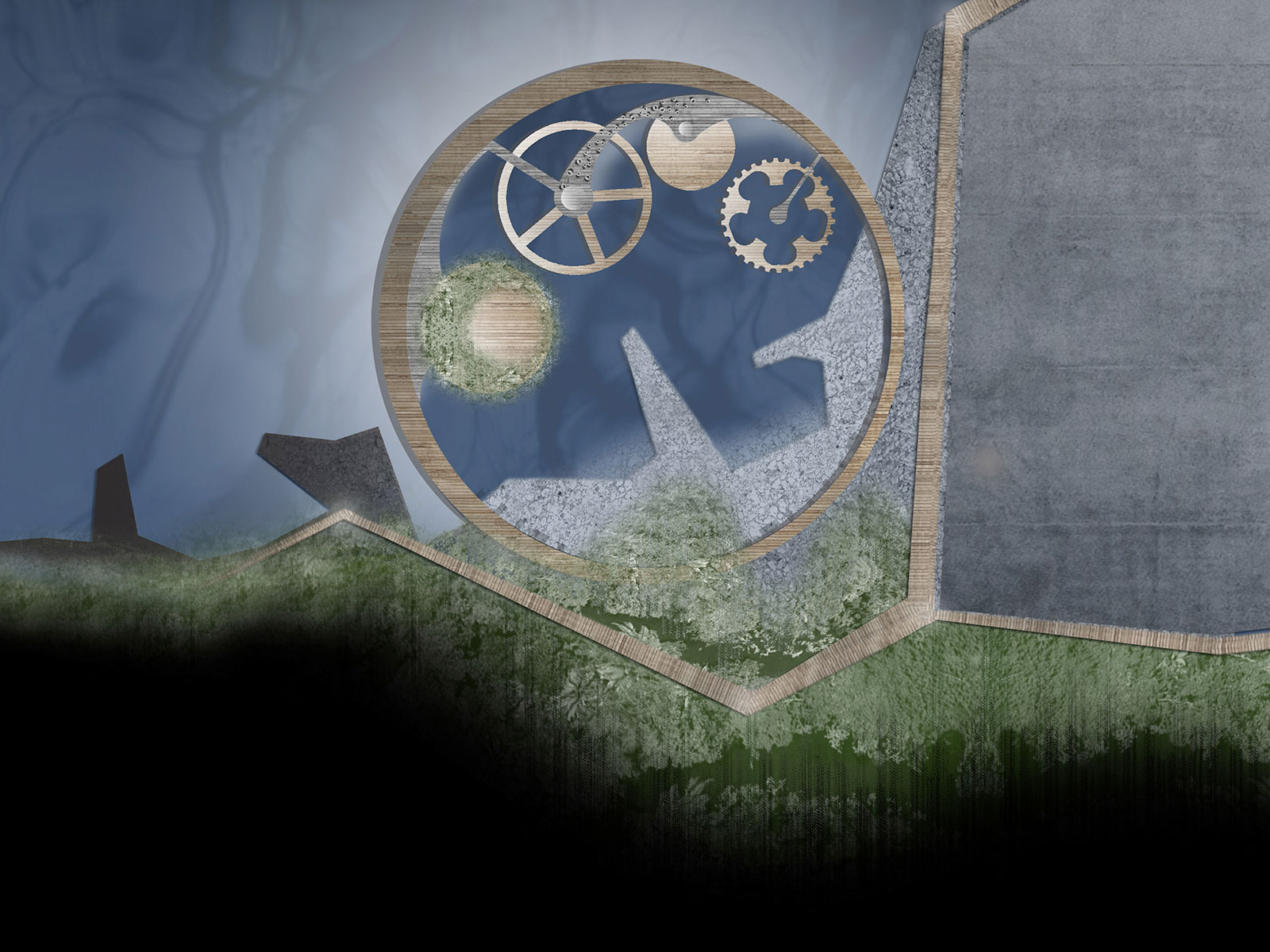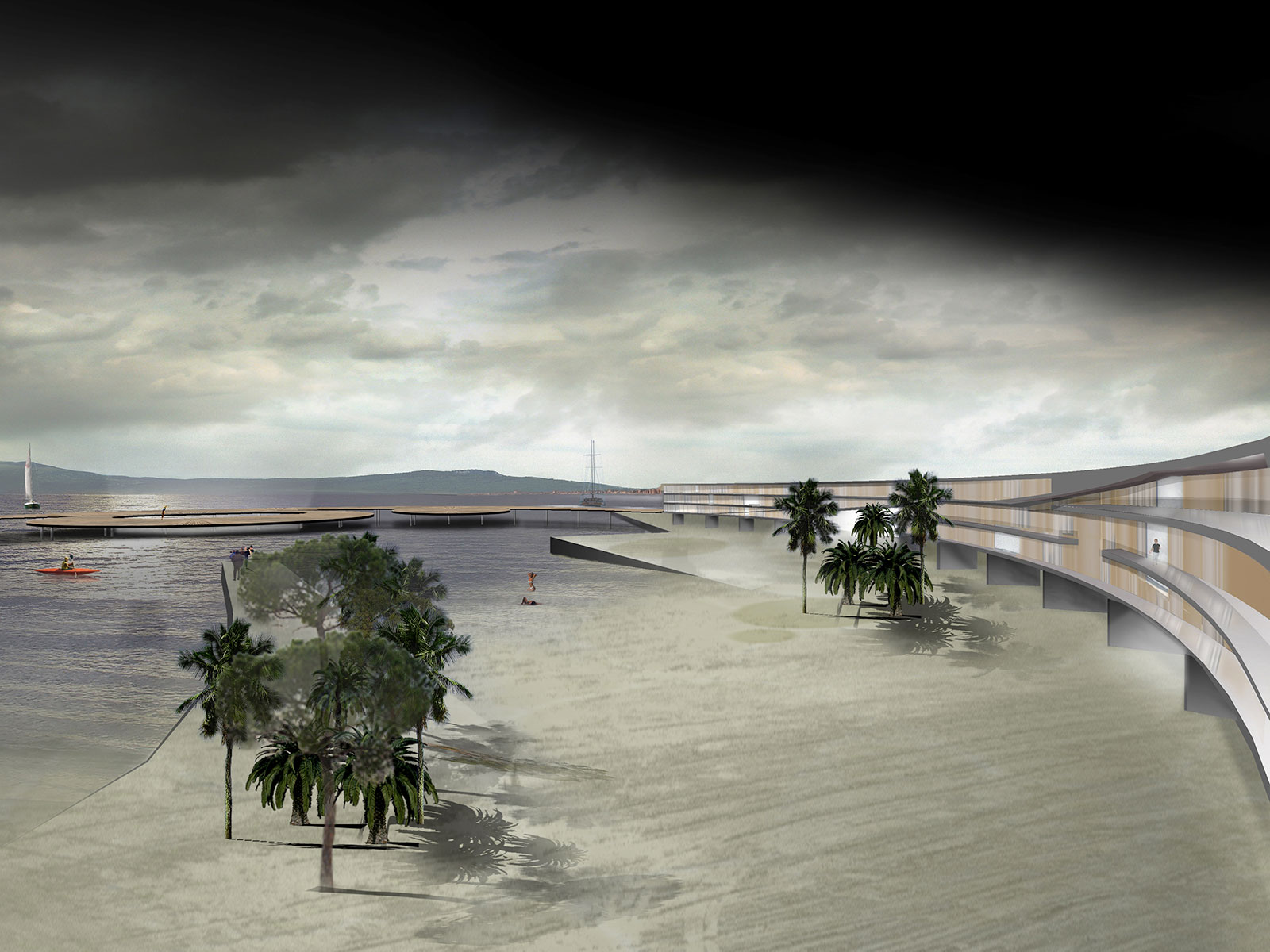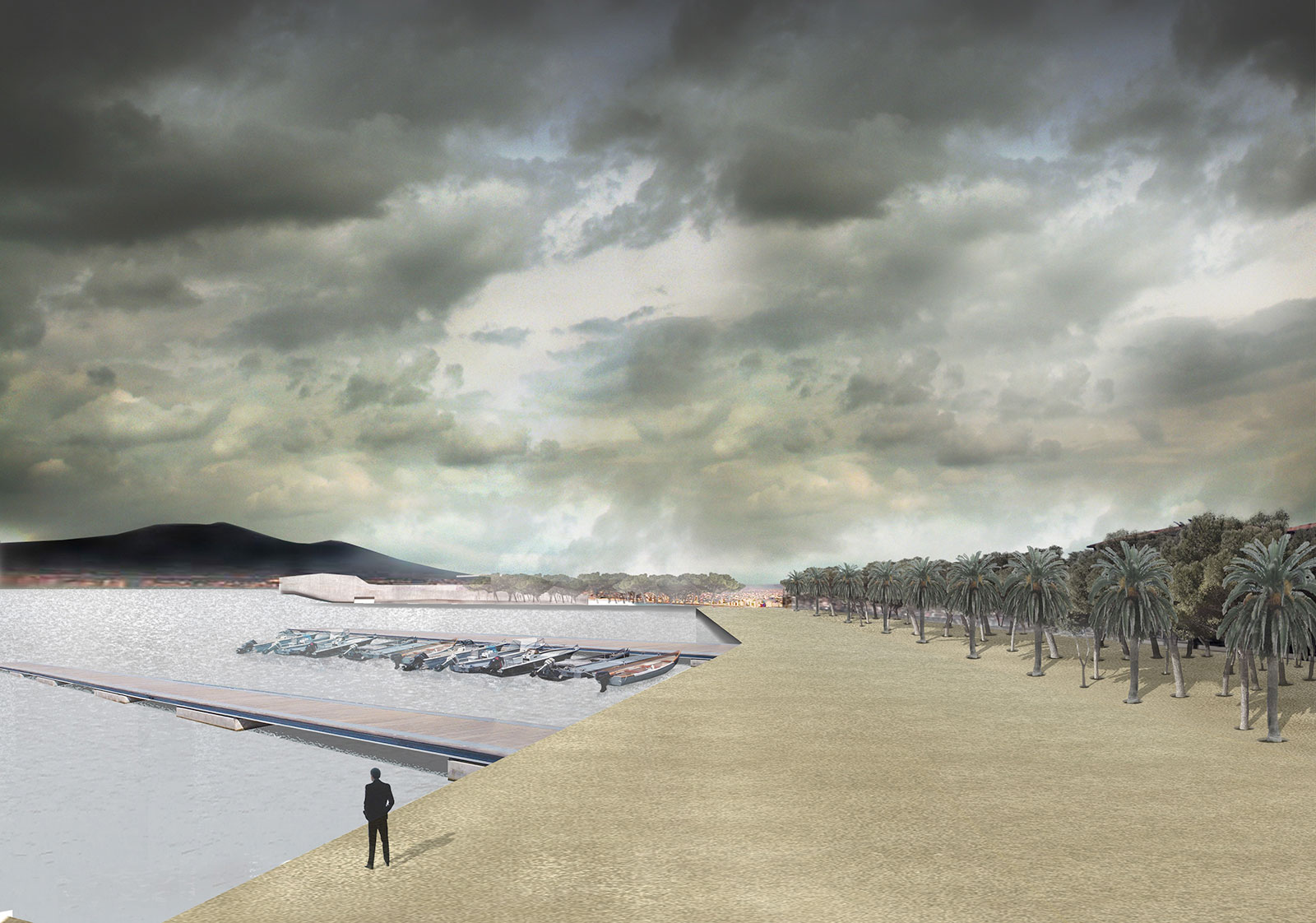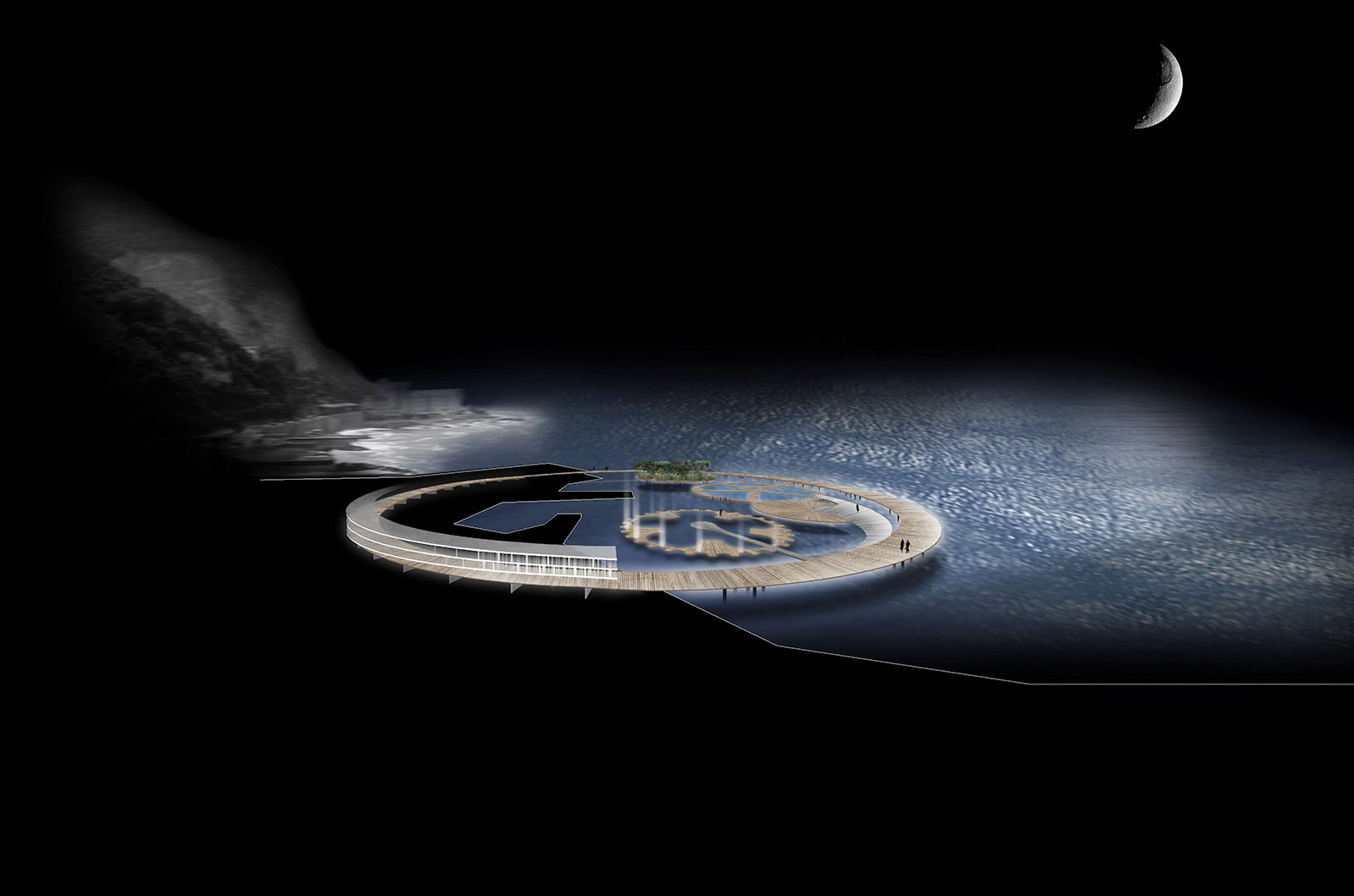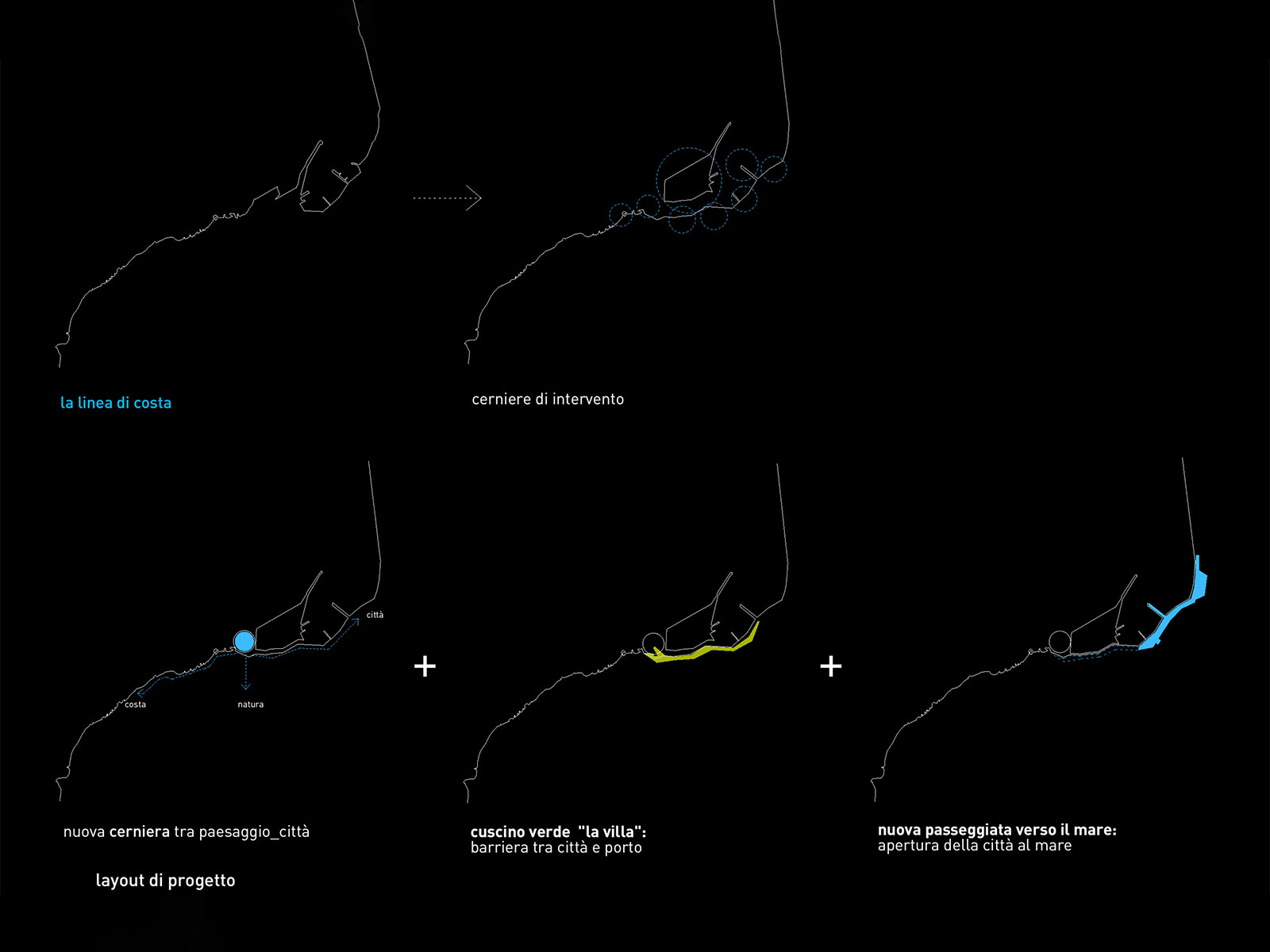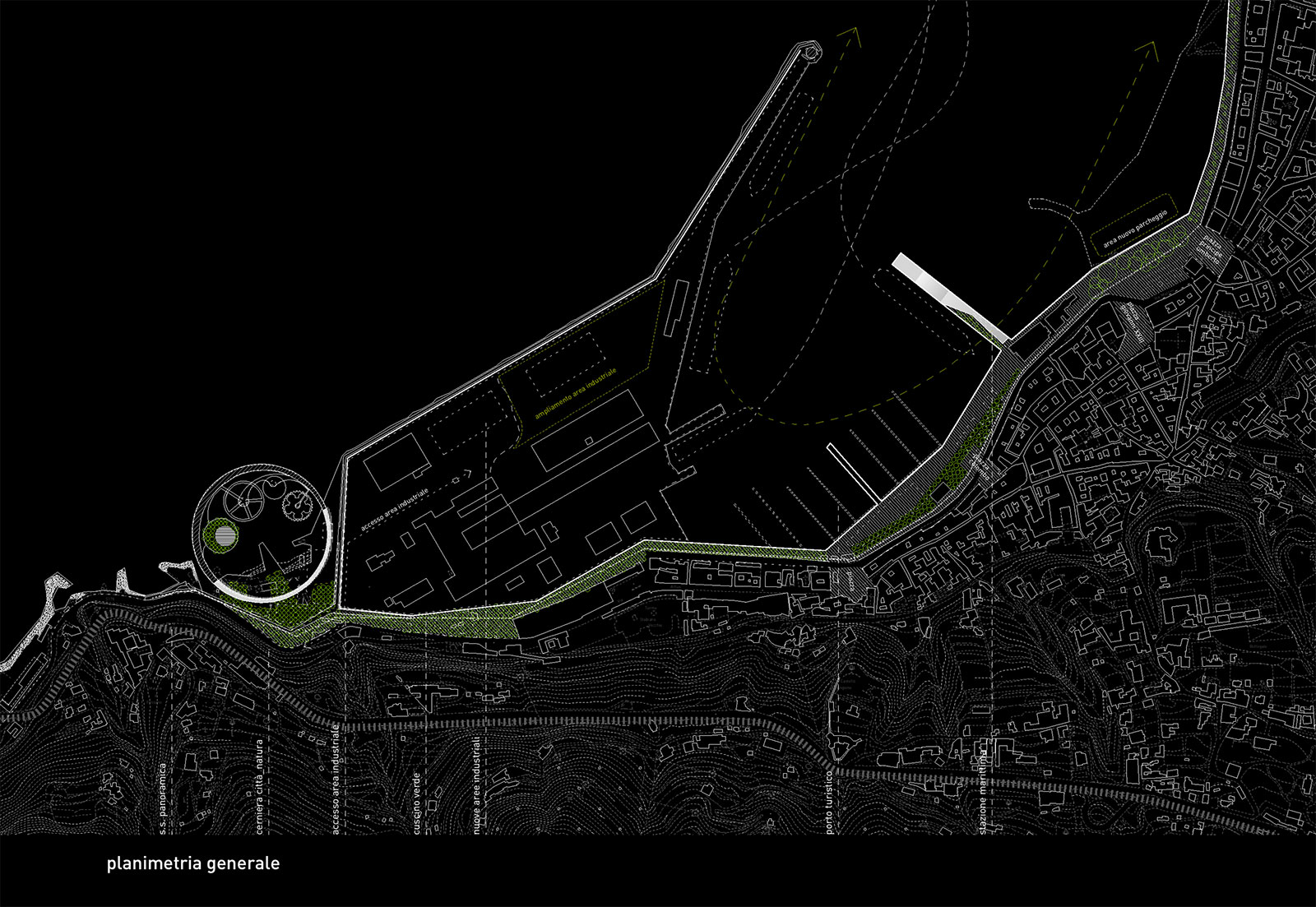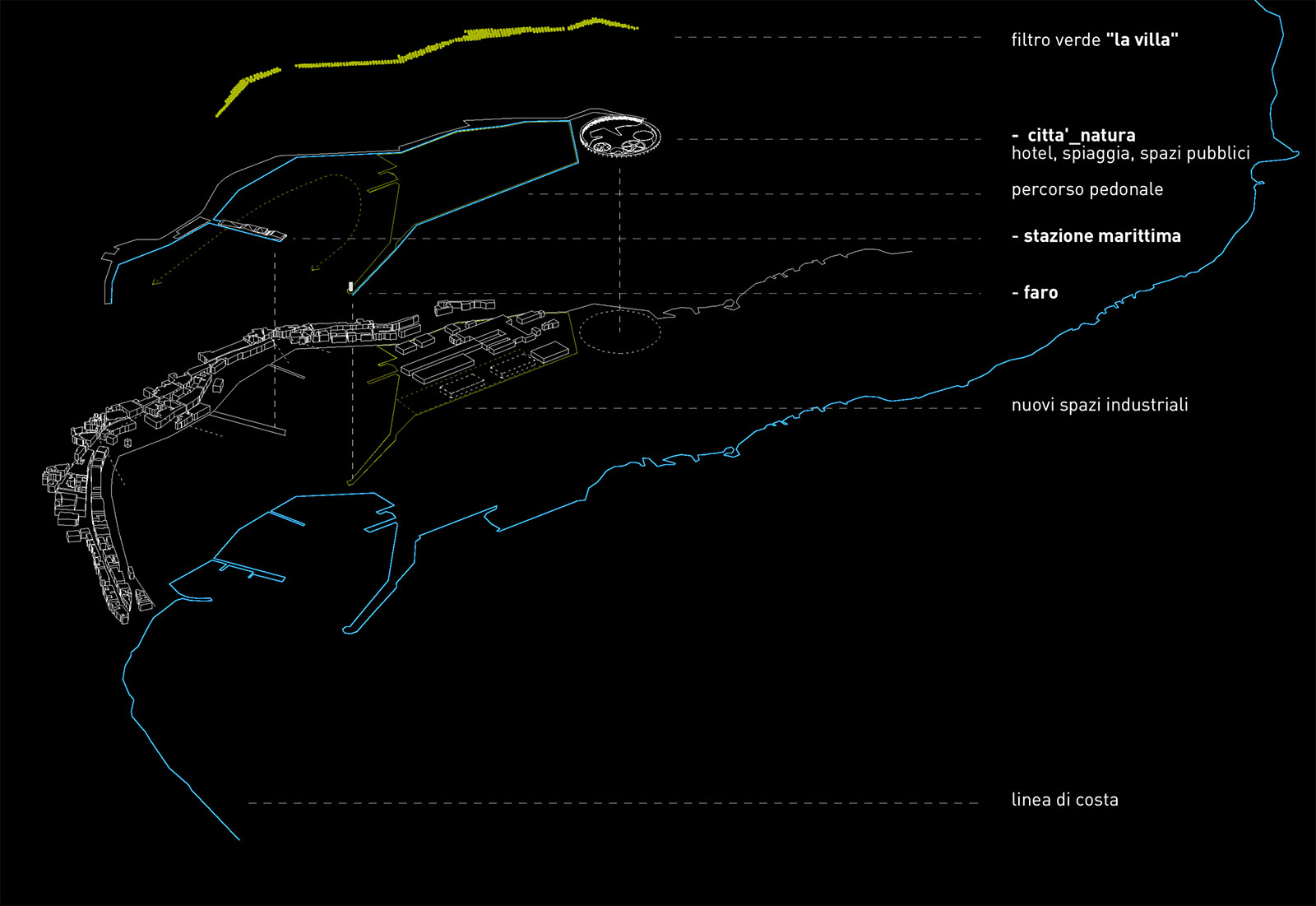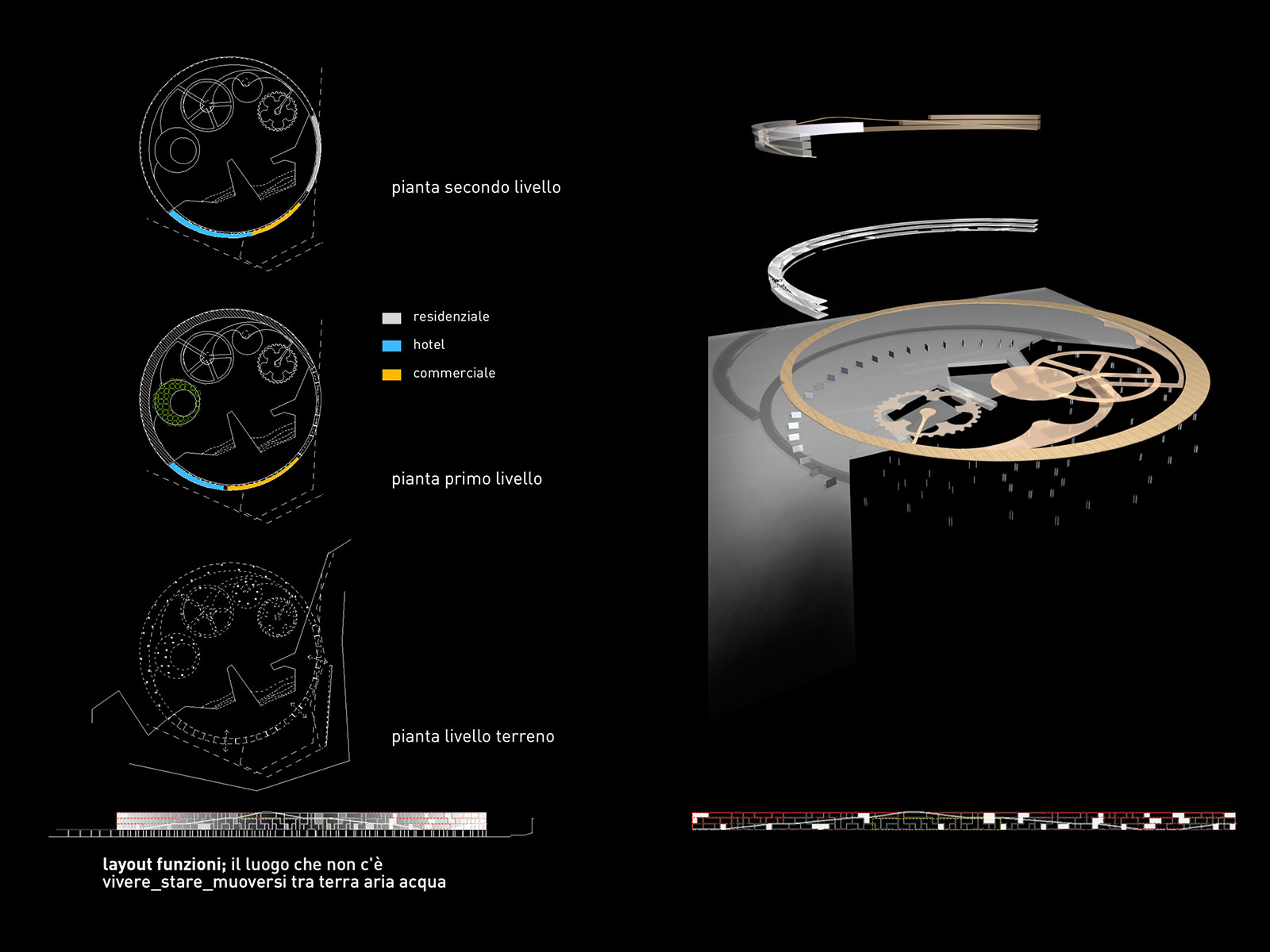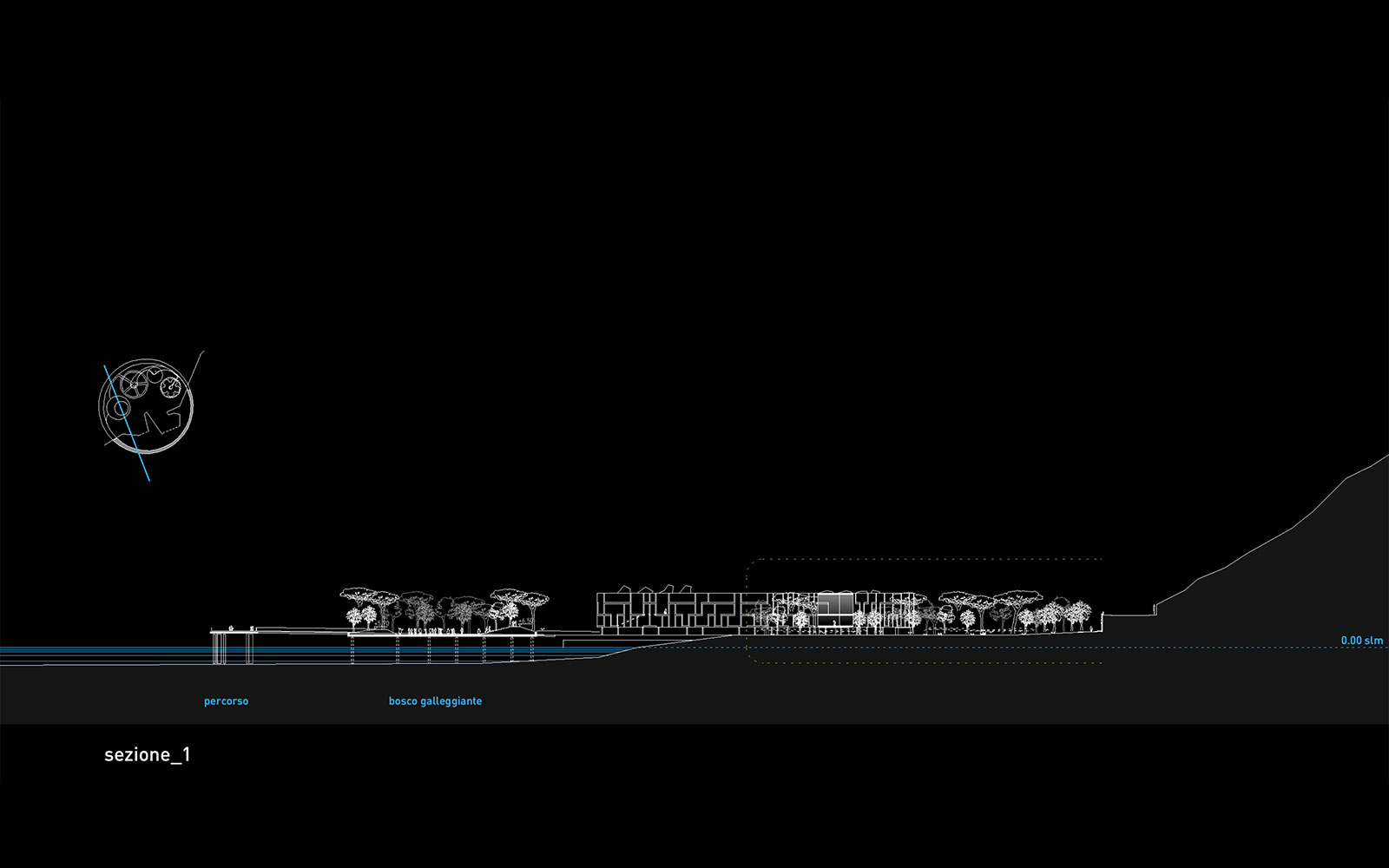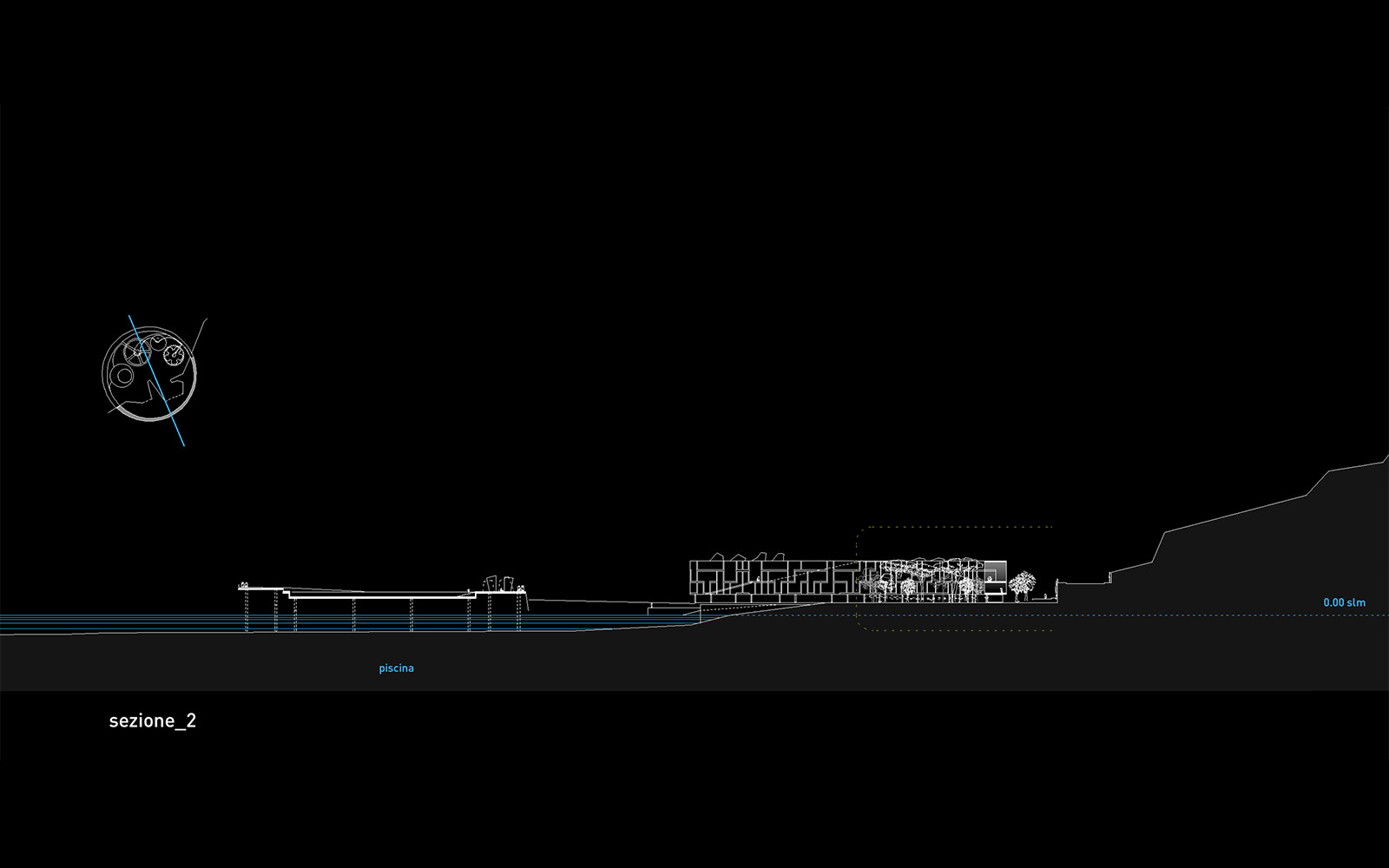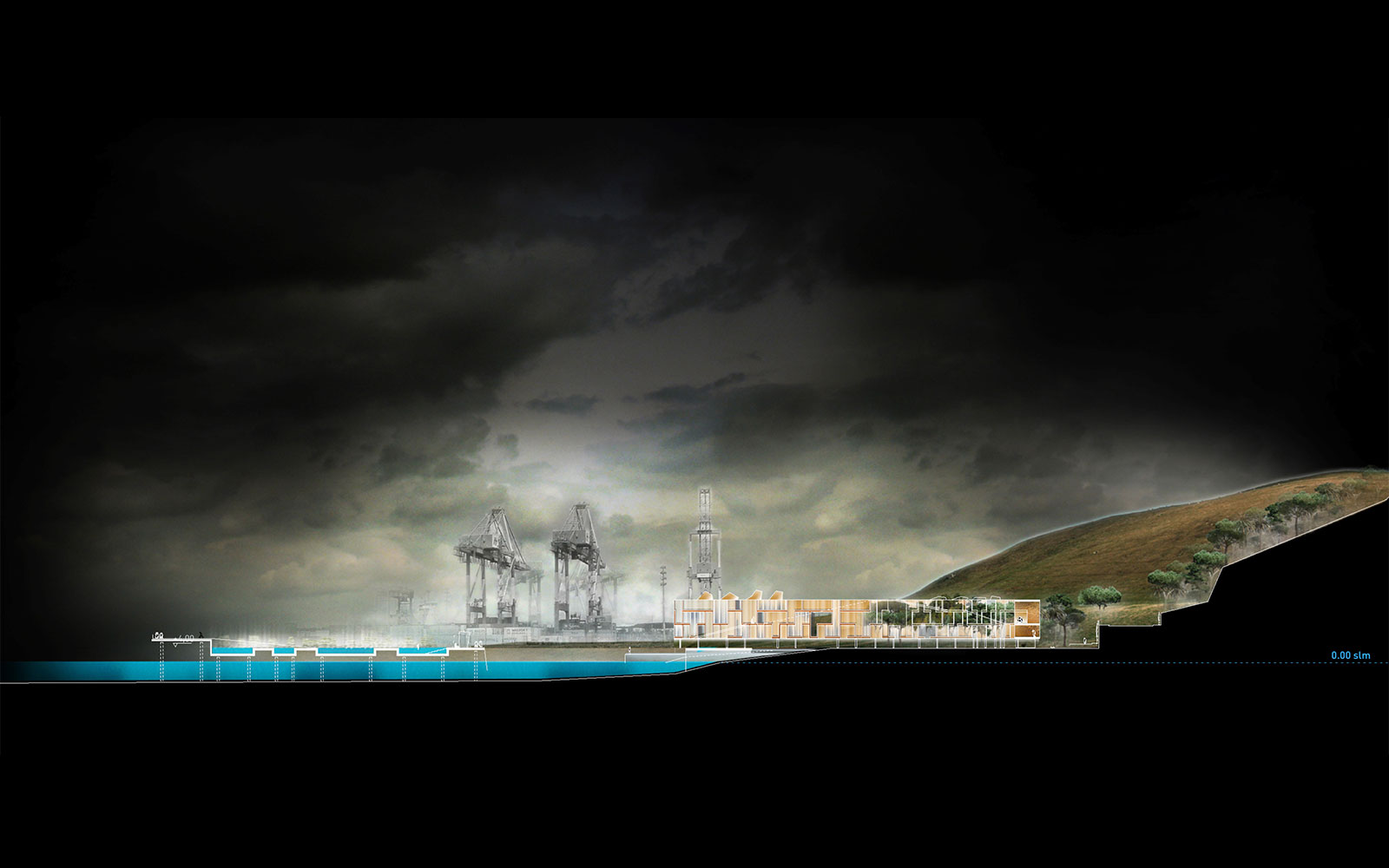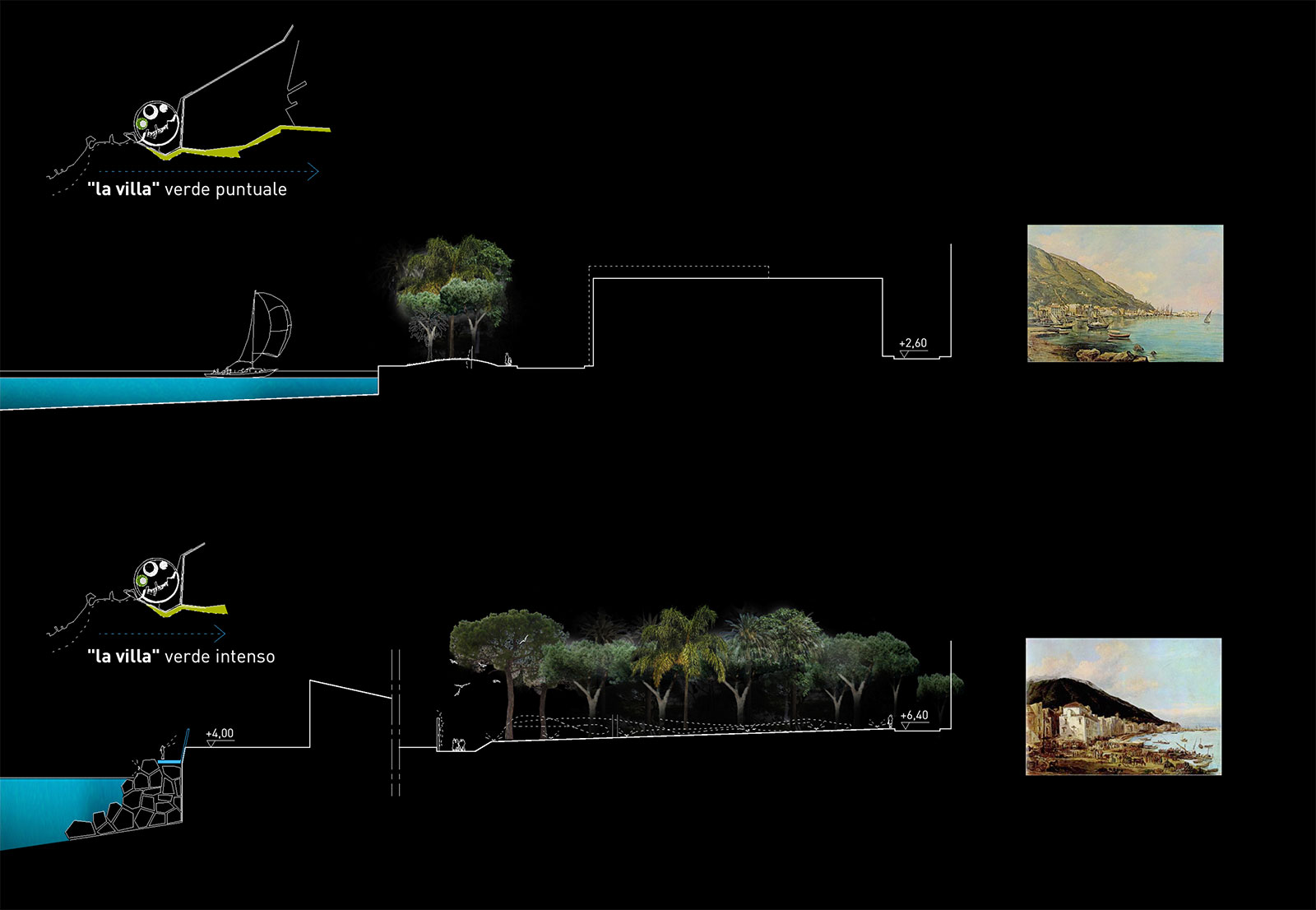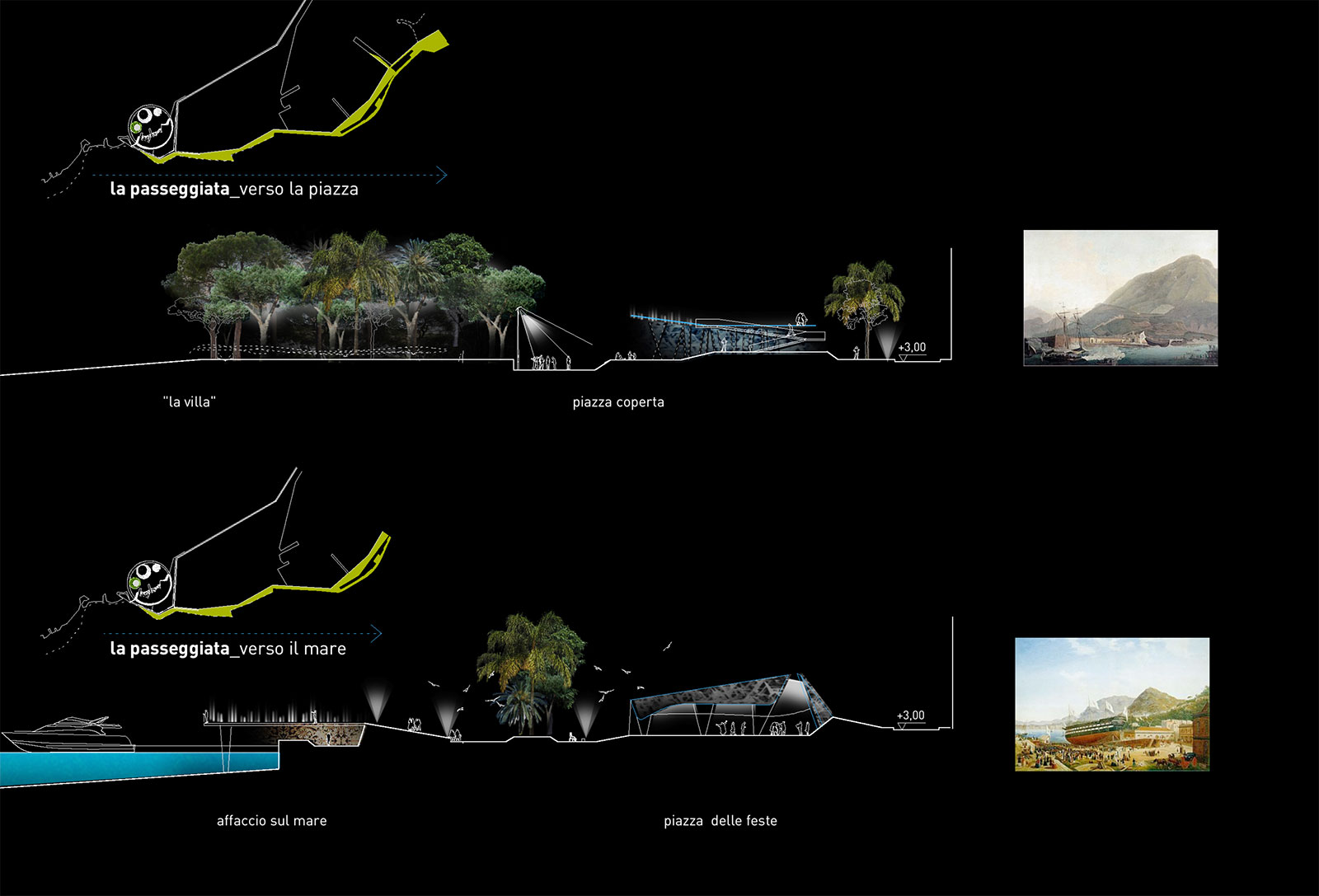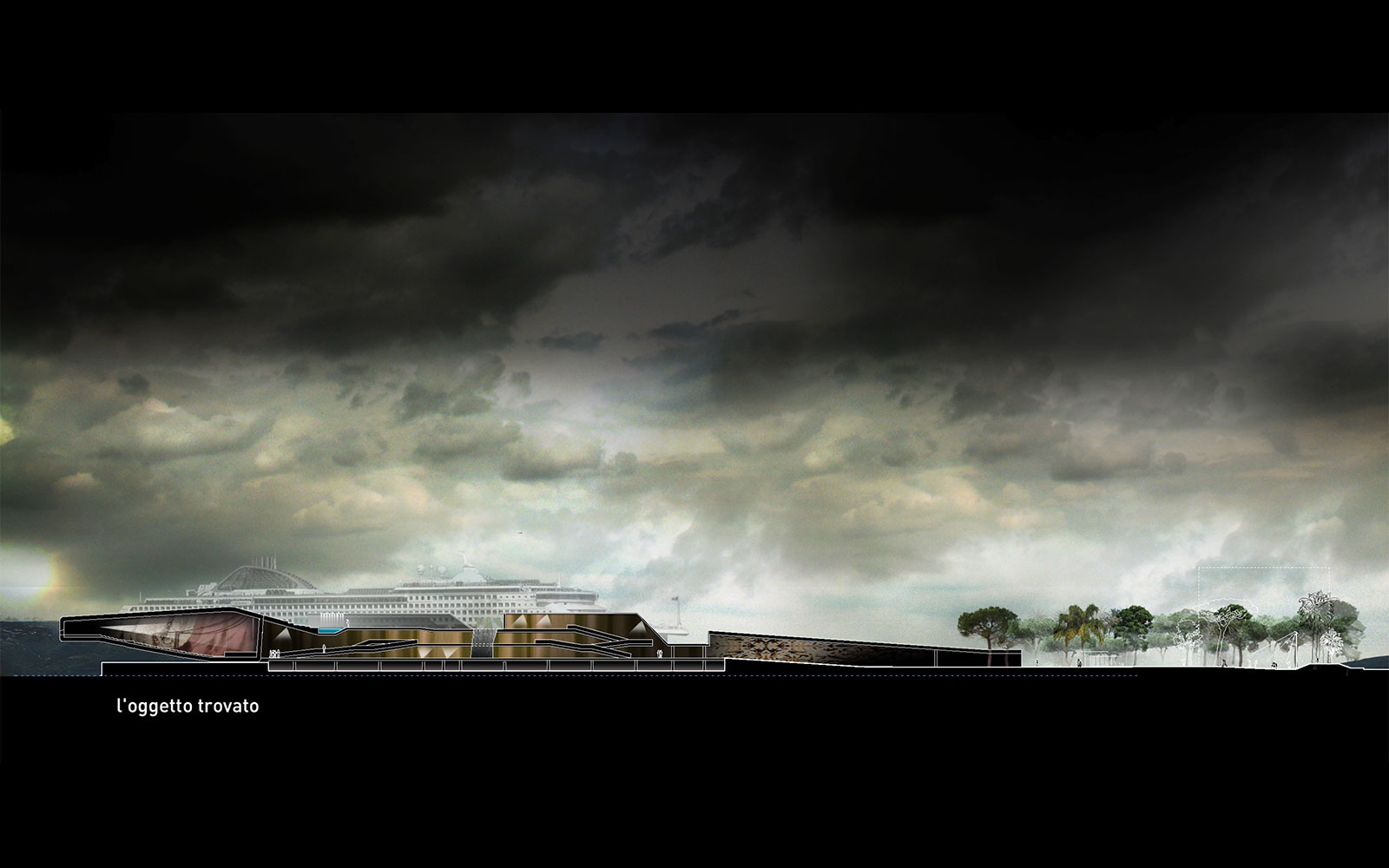 Waterfront of seaside C.so Garibaldi – Crown Plaza
Castellammare di Stabia (NA), Italy
2006

program: Overview per l'architettura italiana – competition, exhibition and international convention: Waterfront of seaside C.so Garibaldi – Crown Plaza
area: 6,7 he
client: Fondazione Annali dell'Architettura e delle Città
project: Alfonso Femia *
images: ©Atelier(s) Alfonso Femia
model: Danilo Trogu
"The public space. The "park". The Mediterranean place rich of meetings and exchanges.
It is not the garden, the park that we find at north.
A changeable line as dense as possible, able to take possession of lost and hopeless spaces." AF
Looking for the lost place.
We are suspended… facing the strong contradictions peculiar to some places, where man, instead of trying to understand and respect, strongly attempted to take away any possibility for a dialogue. Contradiction… maybe everything becomes viciously fascinating… for whom nowadays? Never too simple for the people living there, always too evanescent for the visitors.
Giving a "like an image vision" to a possible "redemption" strategy is an action moving between the will and the uselessness.
We don't want to go on with the leitmotiv of the image as an extemporaneous moment to dream about ideas that forget Castellamare, escaping to other worlds; they are only useful for fugitive self-satisfaction.
We critically want to represent an idea of relationship with the environment, interpreting again the lines and the shapes of its "organism", sometimes healthy other times ill, taking inspiration from its different life styles, almost arriving to the triviality of the real uses of the city.
Everywhere it is.
The public space. The "park". The Mediterranean place rich of meetings and exchanges.
It is not the garden, the park that we find at north.
A changeable line as dense as possible, able to take possession of lost and hopeless spaces.
In this new green mass moving across the free physical space like a lava flow and at the same time setting the enclosed physical space free, three areas (two squares and the maritime station – objet trouvè) and a surface (the space that is not there) try to find a new balance. They overlap and they show their artificial nature bravely looking for an interrupted, sometimes pragmatic, sometimes magic dialogue, without pretending to find the final solution but… just thinking.
We need the South, more and more.