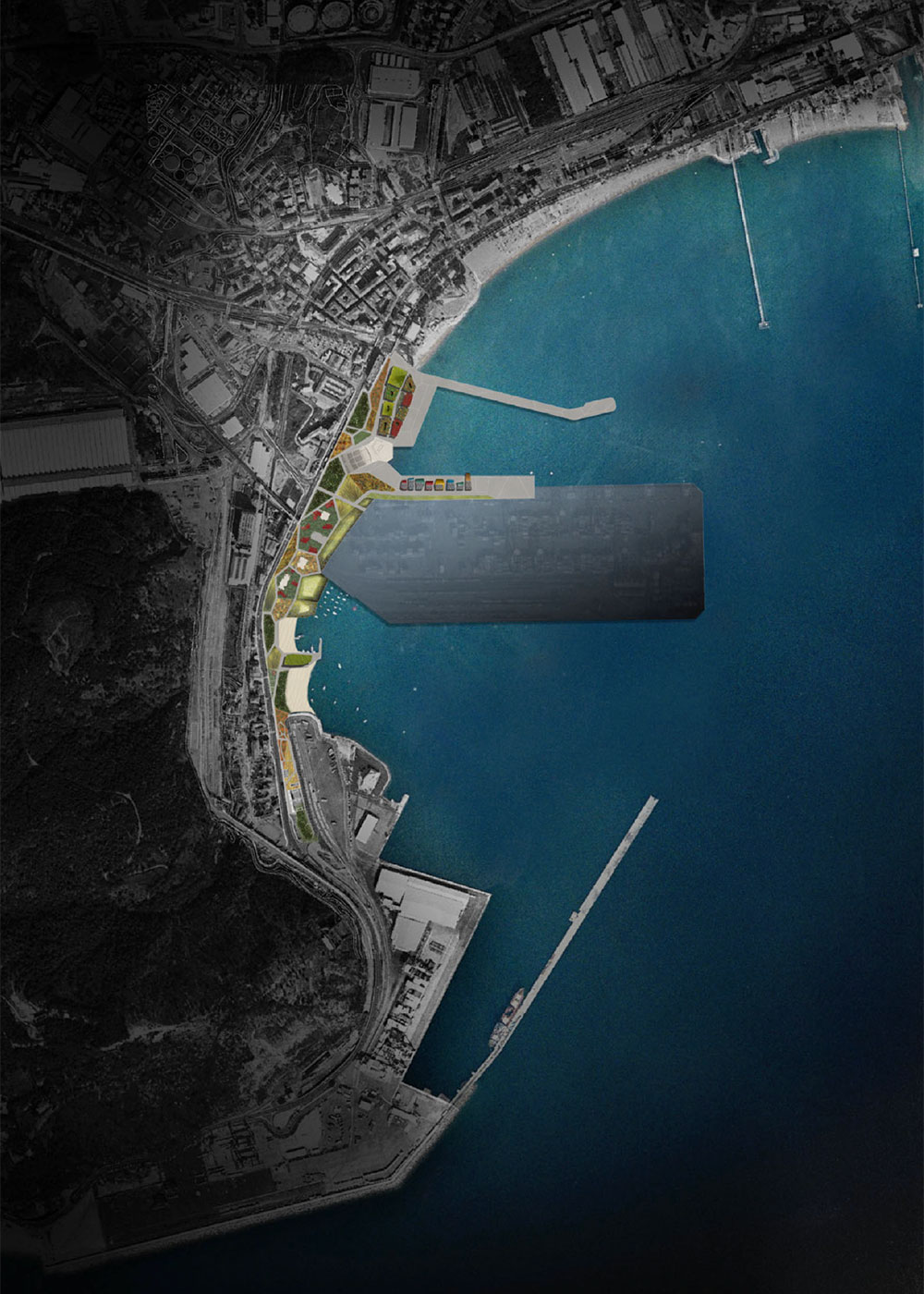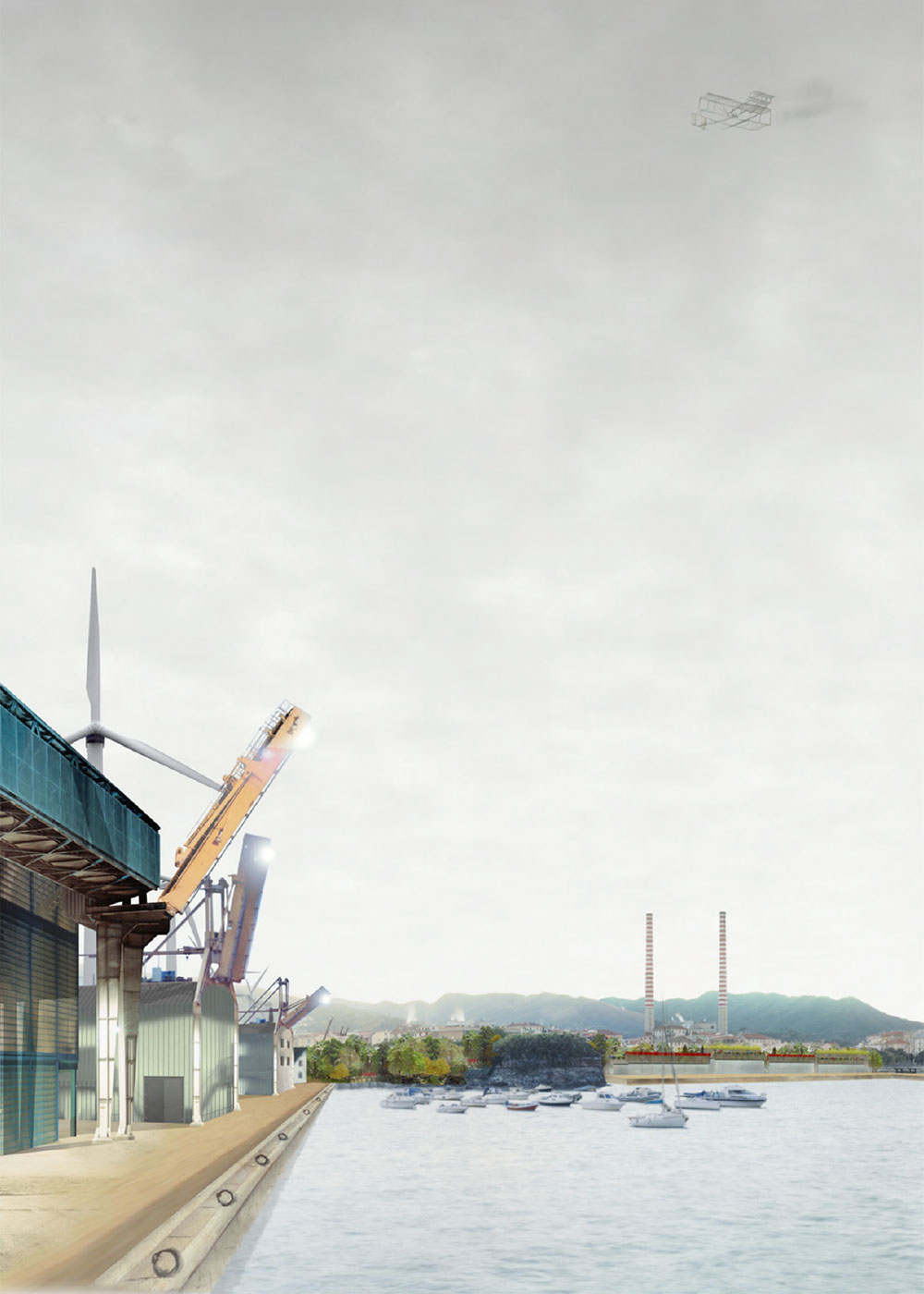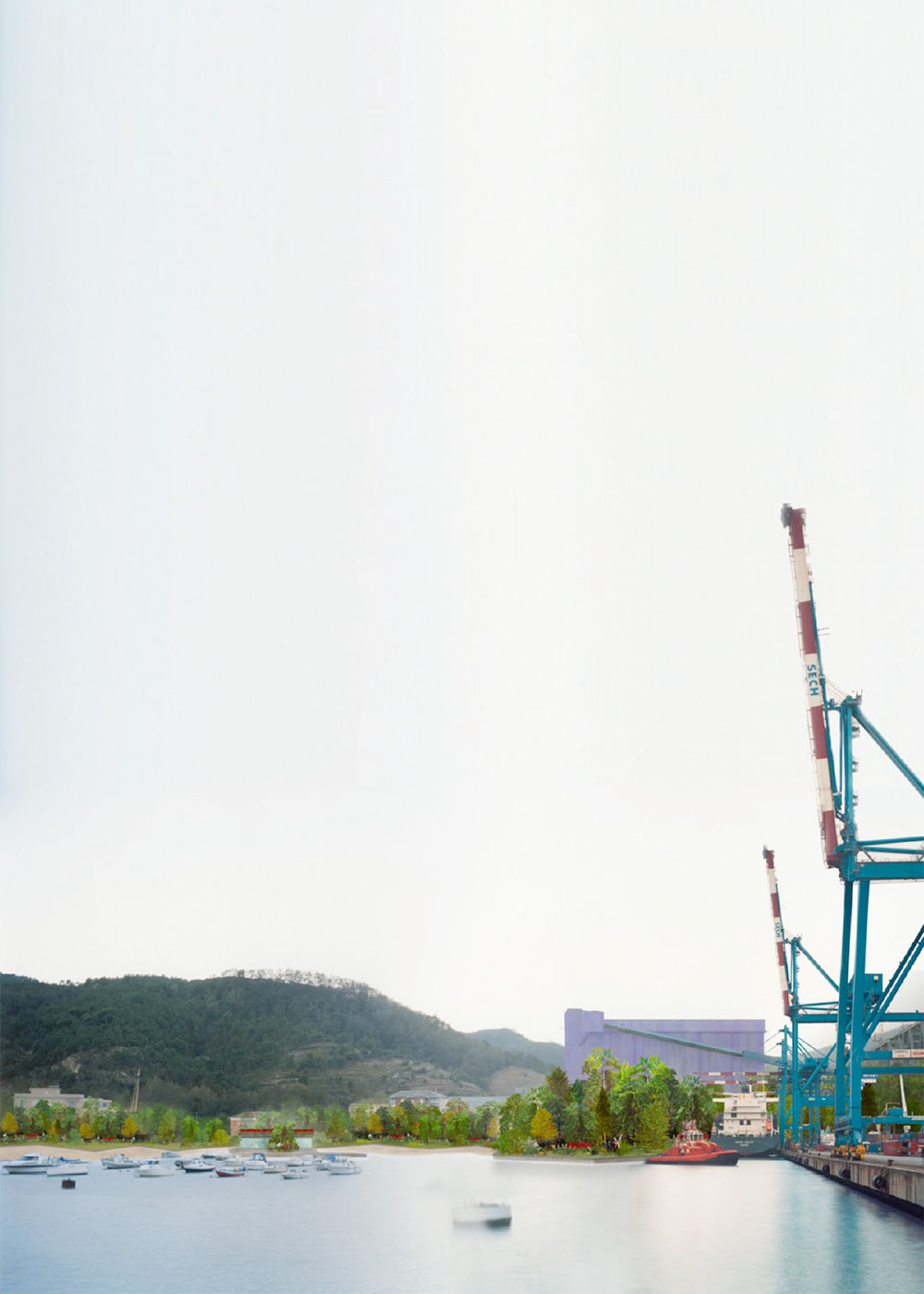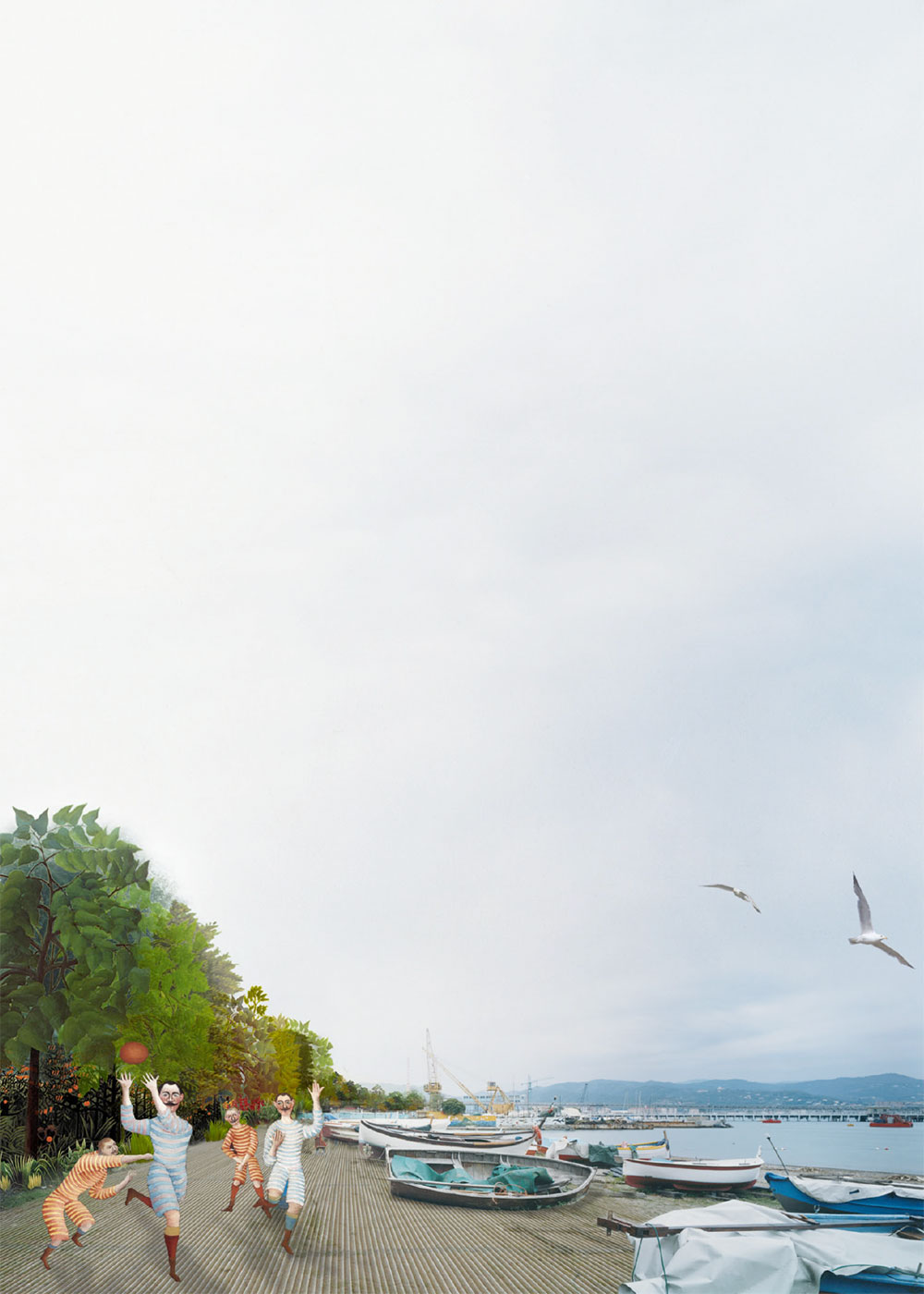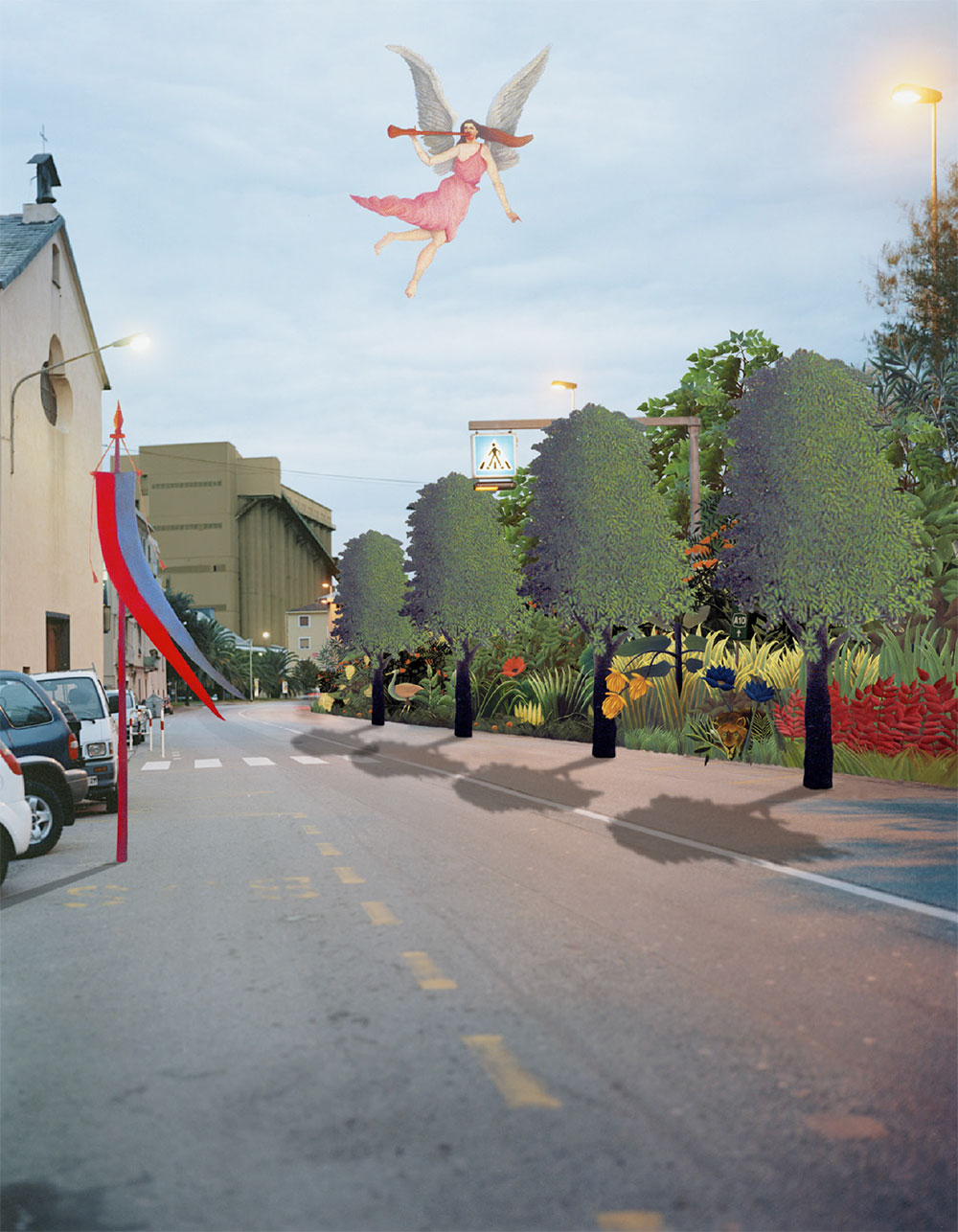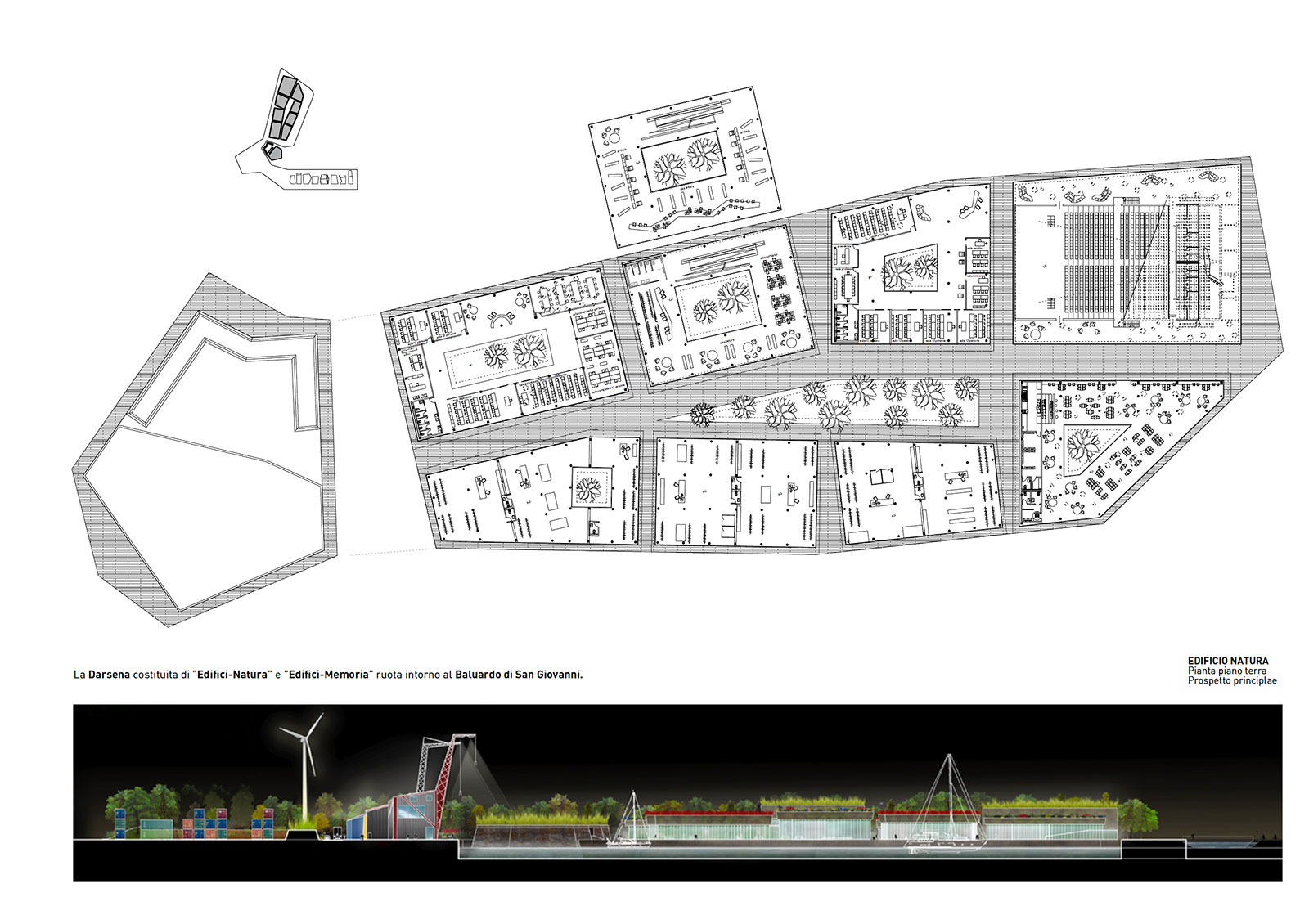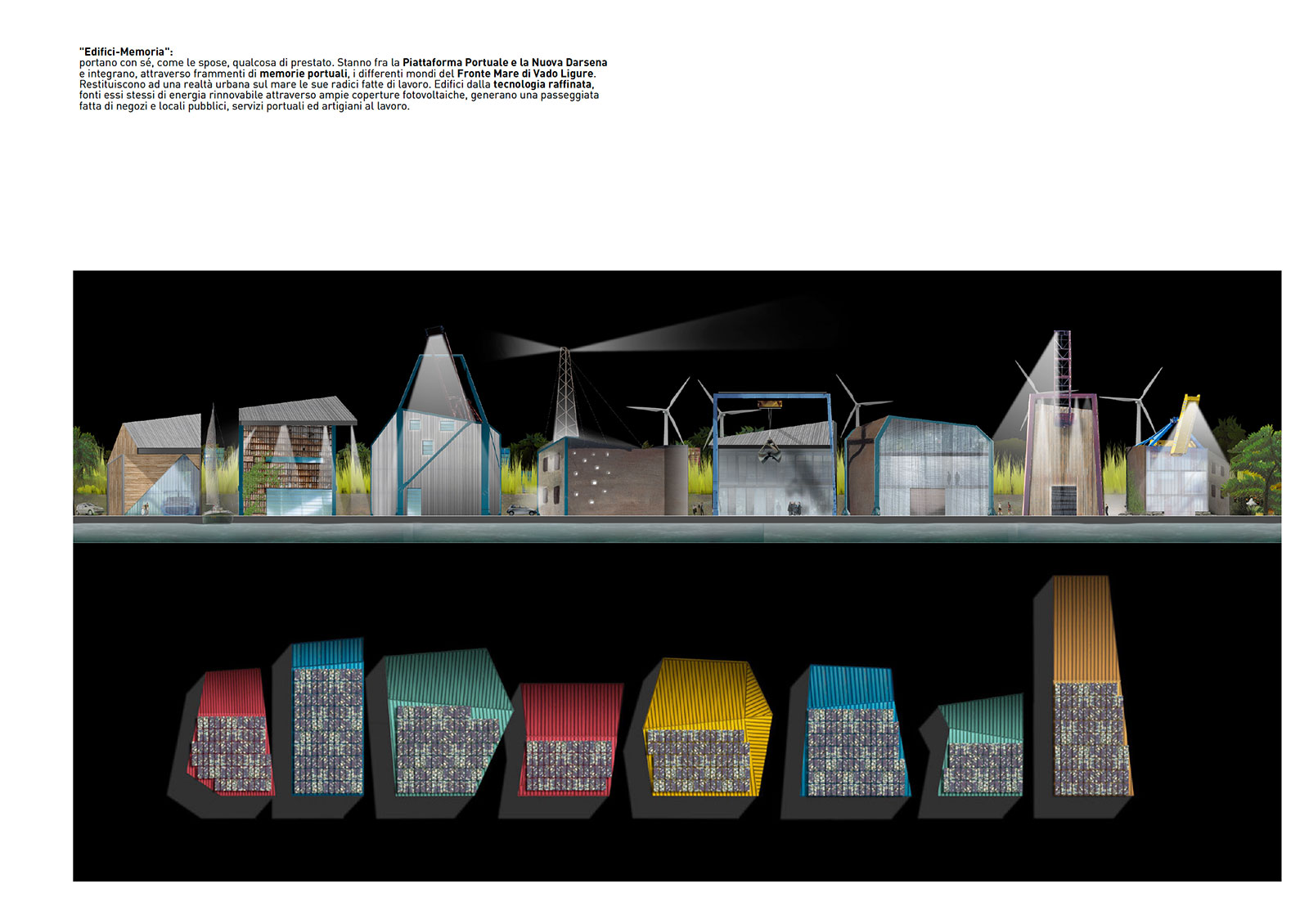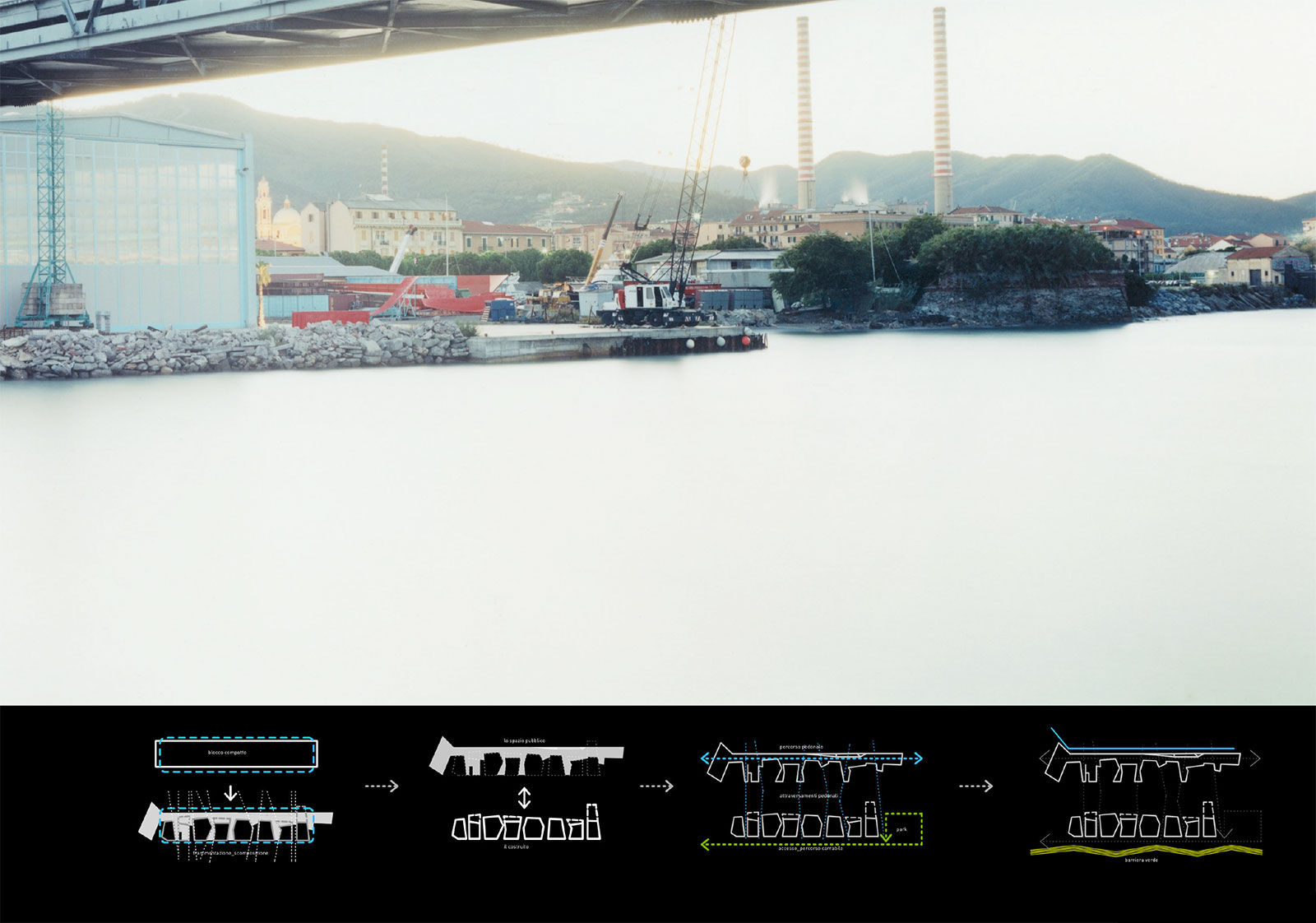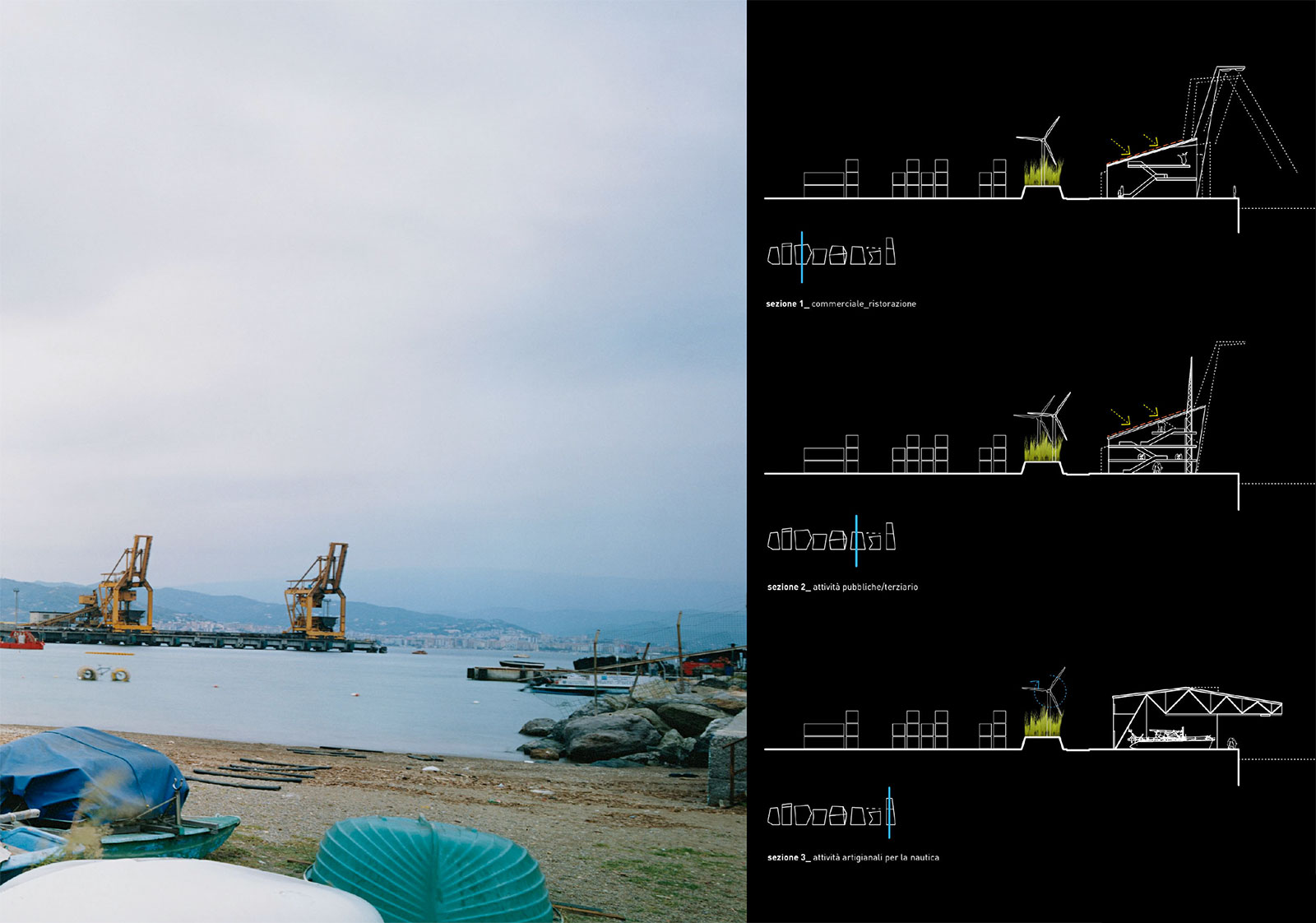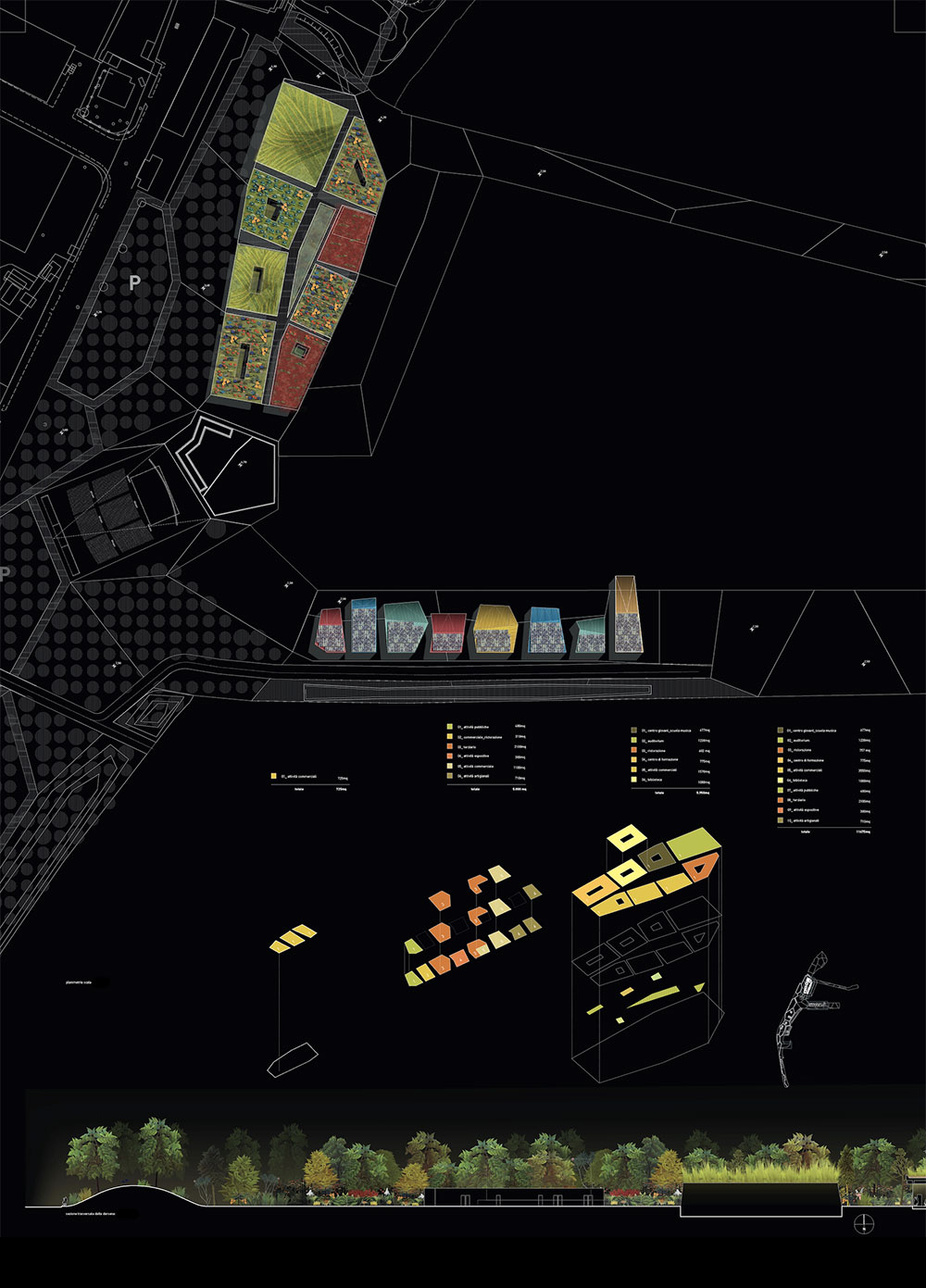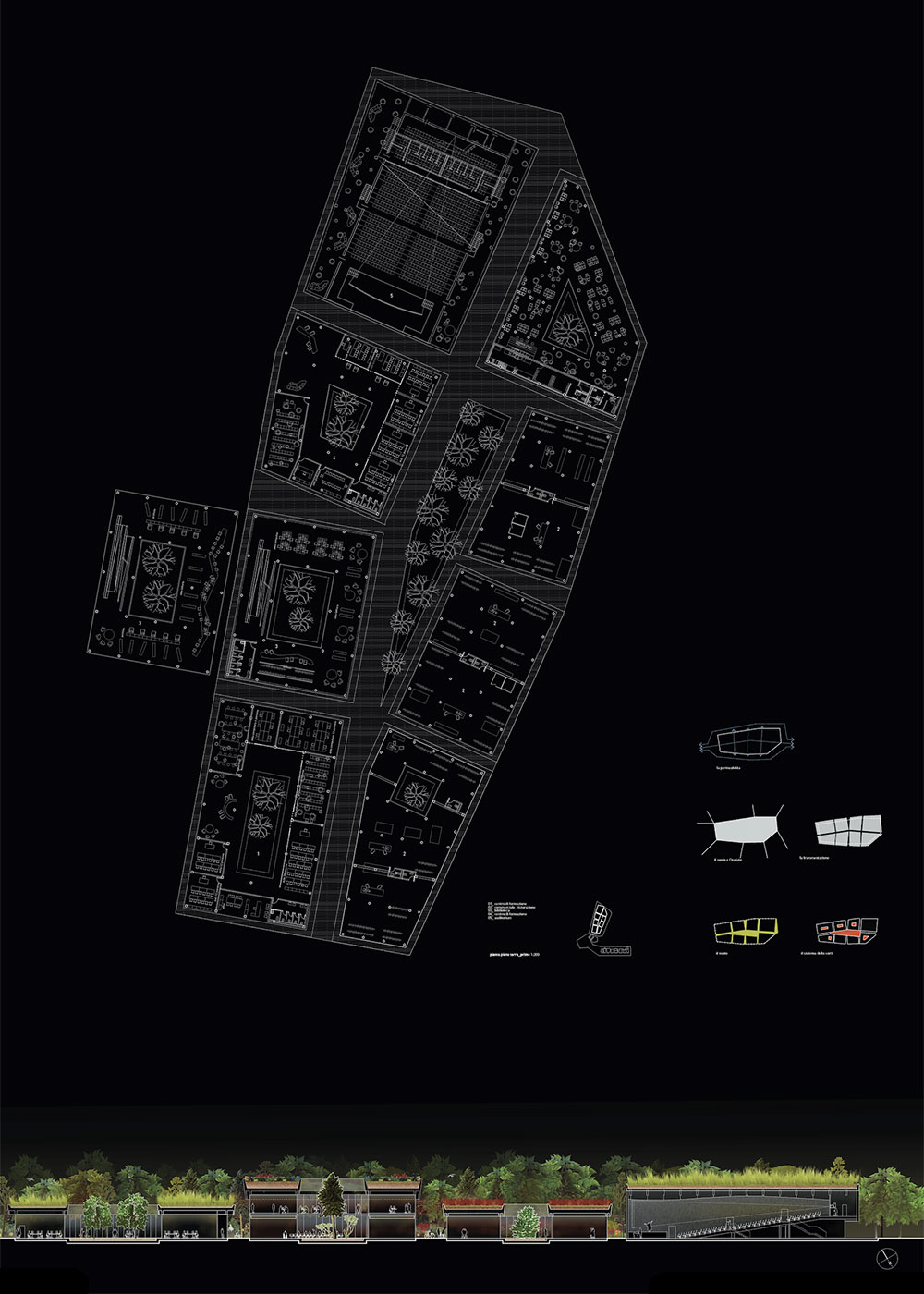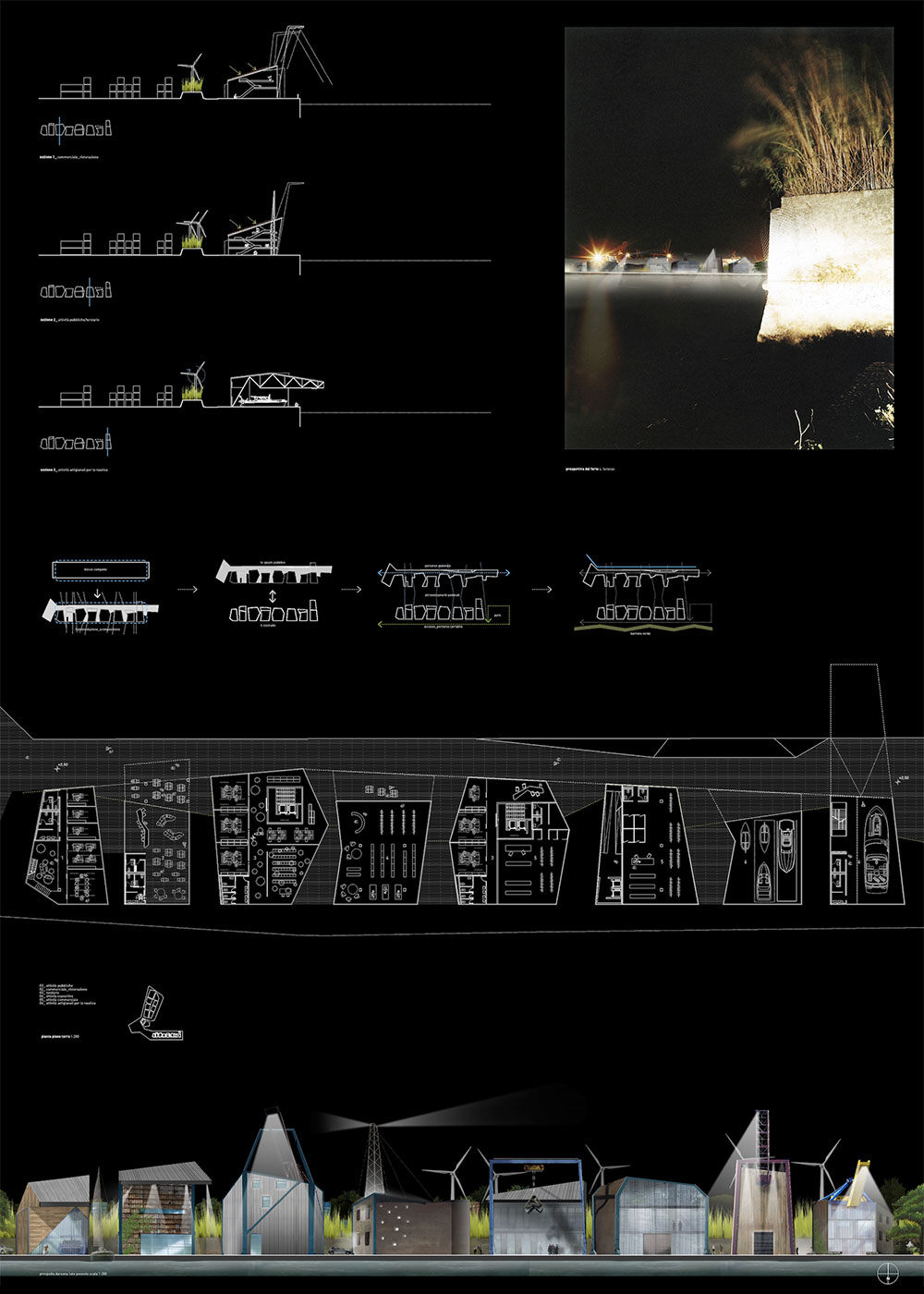 New Waterfront
Vado Ligure, Savona, Italy
2006

program: Requalification of Vado Ligure Waterfront, Savona
area: 135 033 m2
client: I.P.S. Insediamenti Produttivi Savonesi, S.c.p.a
project: Alfonso Femia * with Rudy Ricciotti, Pietro C. Pellegrini
consultants: Brunetto De Battè, Ori&Arienti, Studio Russo
structural, services and environmental engineering: AI Engineering, AI Studio
roads and infrastructures: C.S.T.-Pietro Gemini, Stefano Migliaro
hydraulics engineering: Sandro Stura
images: ©Atelier(s) Alfonso Femia
"Every laconic Ligurian, with his past and present time spent on the sea, entertains a world made of Exotic Nature, brought along the centuries by Navigators and Pirates.
The image is that the rich and exotic Nature, always Ligurian and Private, can become Public Nature and host the intimacies of Vado: chairs, boats, benches, perfumes." AF
Waterfront Vado Ligure – Landscape-environmental approach
Following the provisions of the implementation guidelines for the urban enhancement of the port of Vado Ligure, considering the changes in progress in the infrastructural system of transit both towards the port and the rear-port service areas, it is possible to hypothesize the complete pedestrianization of the coastal roads (via Aurelia), thus creating a large linear public space with green areas, sea views, collective facilities and services.
The displacement of vehicular traffic will allow the recomposition between the city and its waterfront, systematizing the set of open spaces that opens towards the sea, and configuring a vast park-promenade that will act as a connective tissue and ordering element of the landscape coastal. This wide tree-lined promenade will also act as an interface between the urban activities of the waterfront (and in general of the entire inhabited center) and the functions located along the quay or close to the beach area. The beach area will be designed to increase the space for the use of small boats and facilitate bathing.
In the large linear park, the paved areas will alternate with green islands and rows of trees. The green project will take into account local references, and in particular the twentieth century garden that characterizes the Ligurian coast.
The tree and shrub species will therefore be chosen among Mediterranean indigenous, but a certain space will also be reserved to the exotic component (with particular regard to the decorative species and the different varieties of palm trees.
Where the Segno stream enters the sea, the greenery may also undergo a sort of "contamination" with river bed typical species, thus underlining the grafting of a naturalistic element in the highly man-made context of the waterfront.
The green will take on different degrees of permeability depending on the contexts: in particular, an ecological and functional barrier will be created near the new platform, to mitigate the environmental impact induced by port activities. Acoustic protection, visual separation and safety between the platform and the rear port will be guaranteed, also through possible plano-altimetric modeling of the terrain and other appropriate measures.
The existing vegetation will be protected and enhanced. In particular, all specimens of high botanical and environmental value will be safeguarded, both in terms of size and age and bearing.