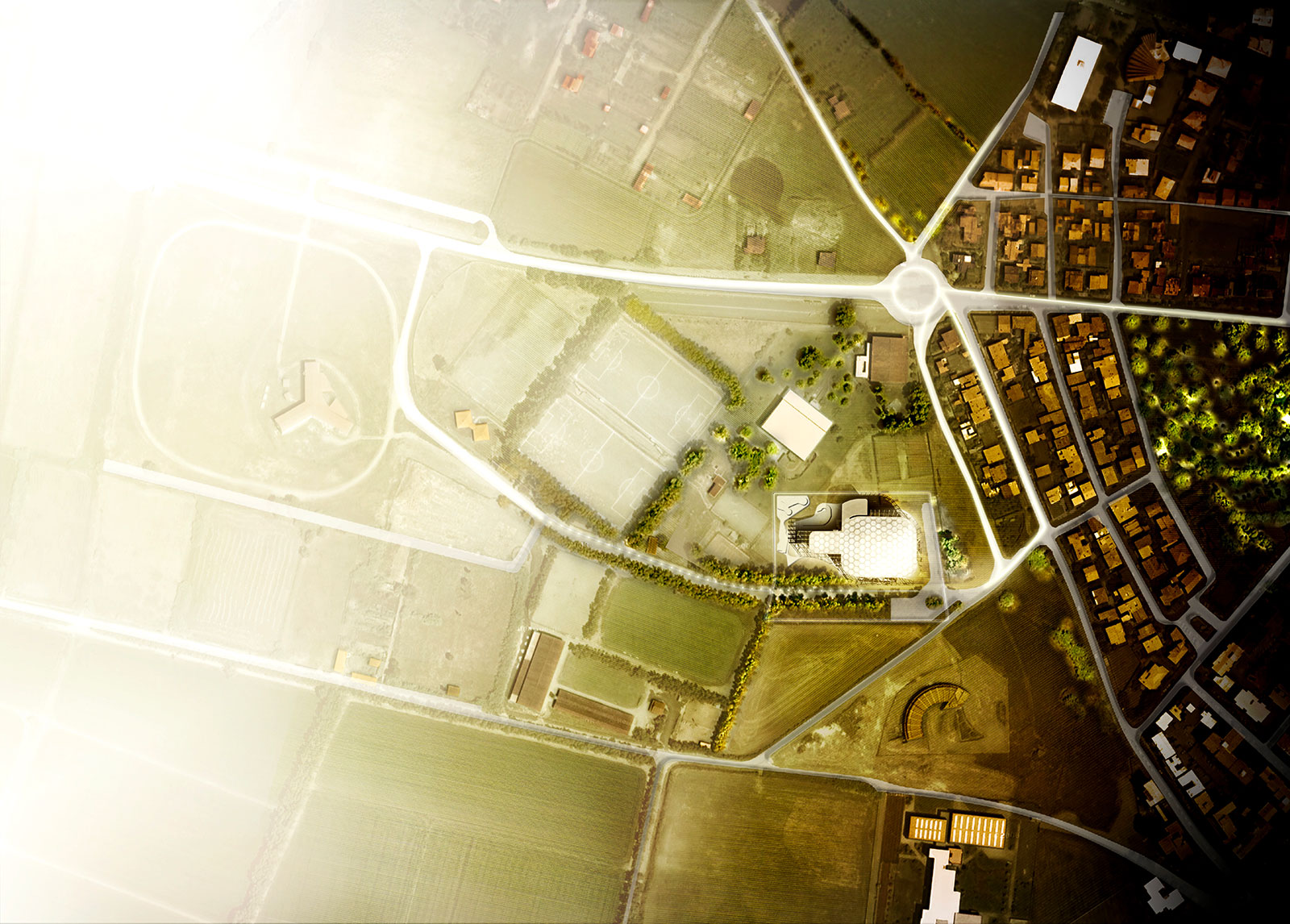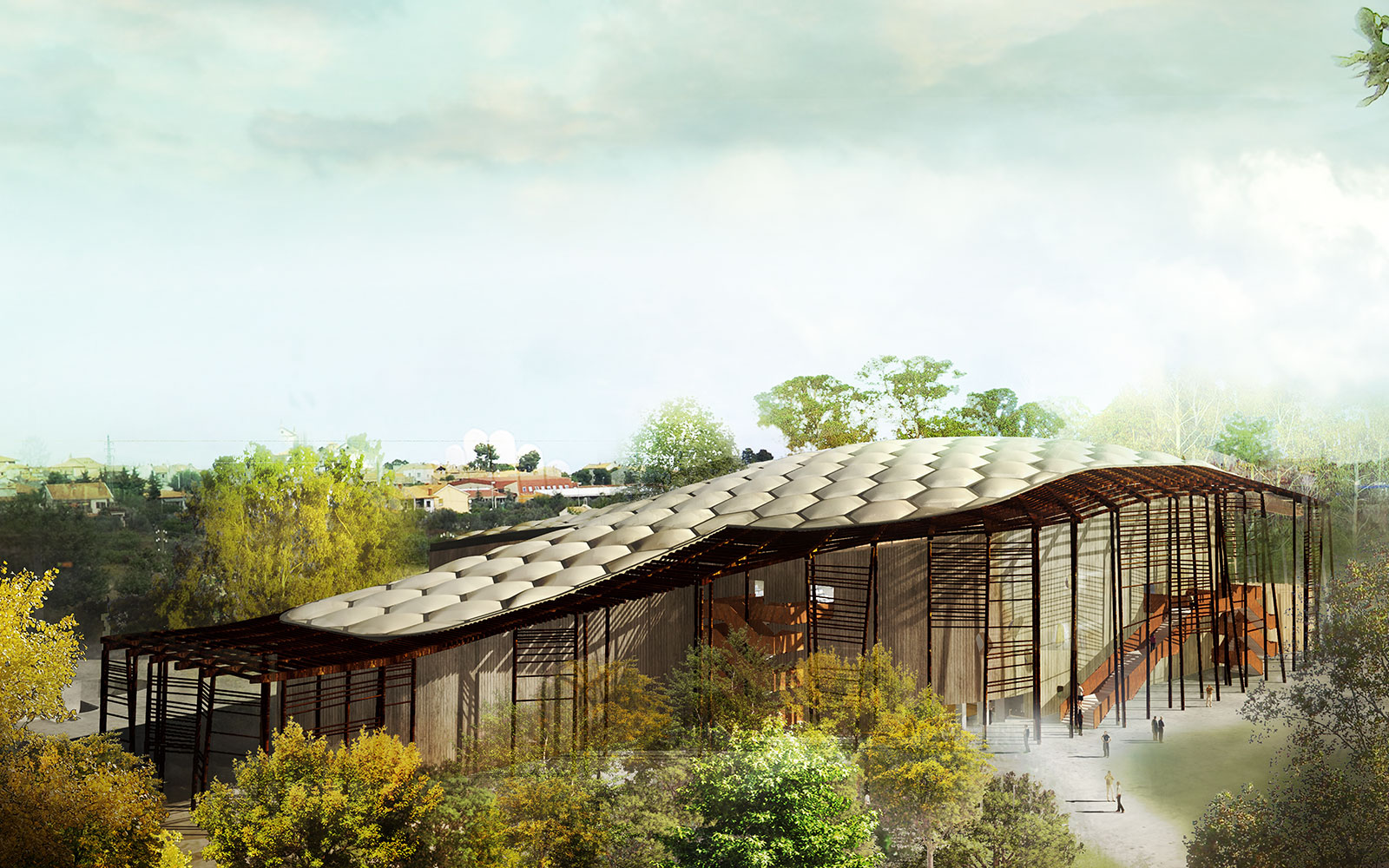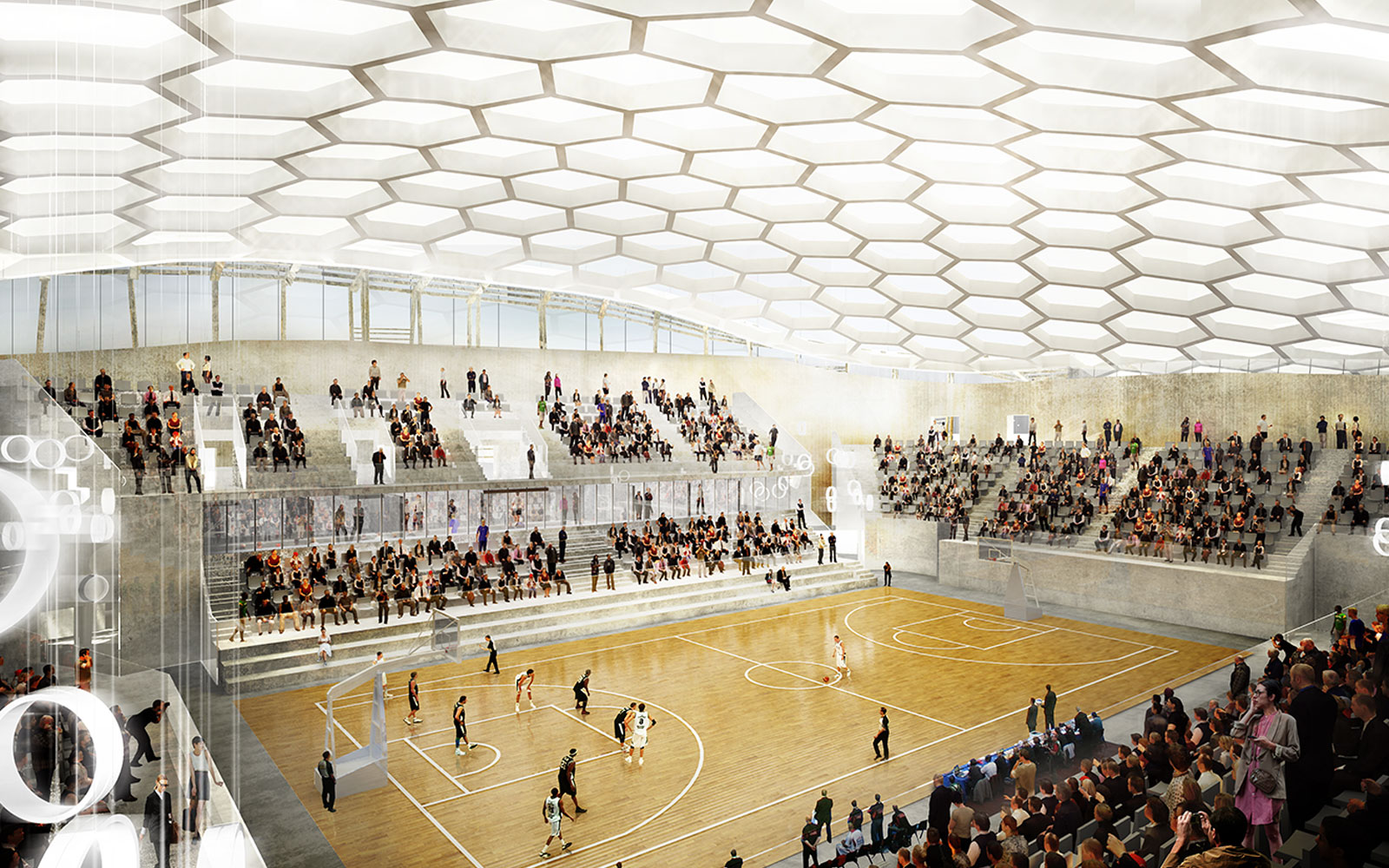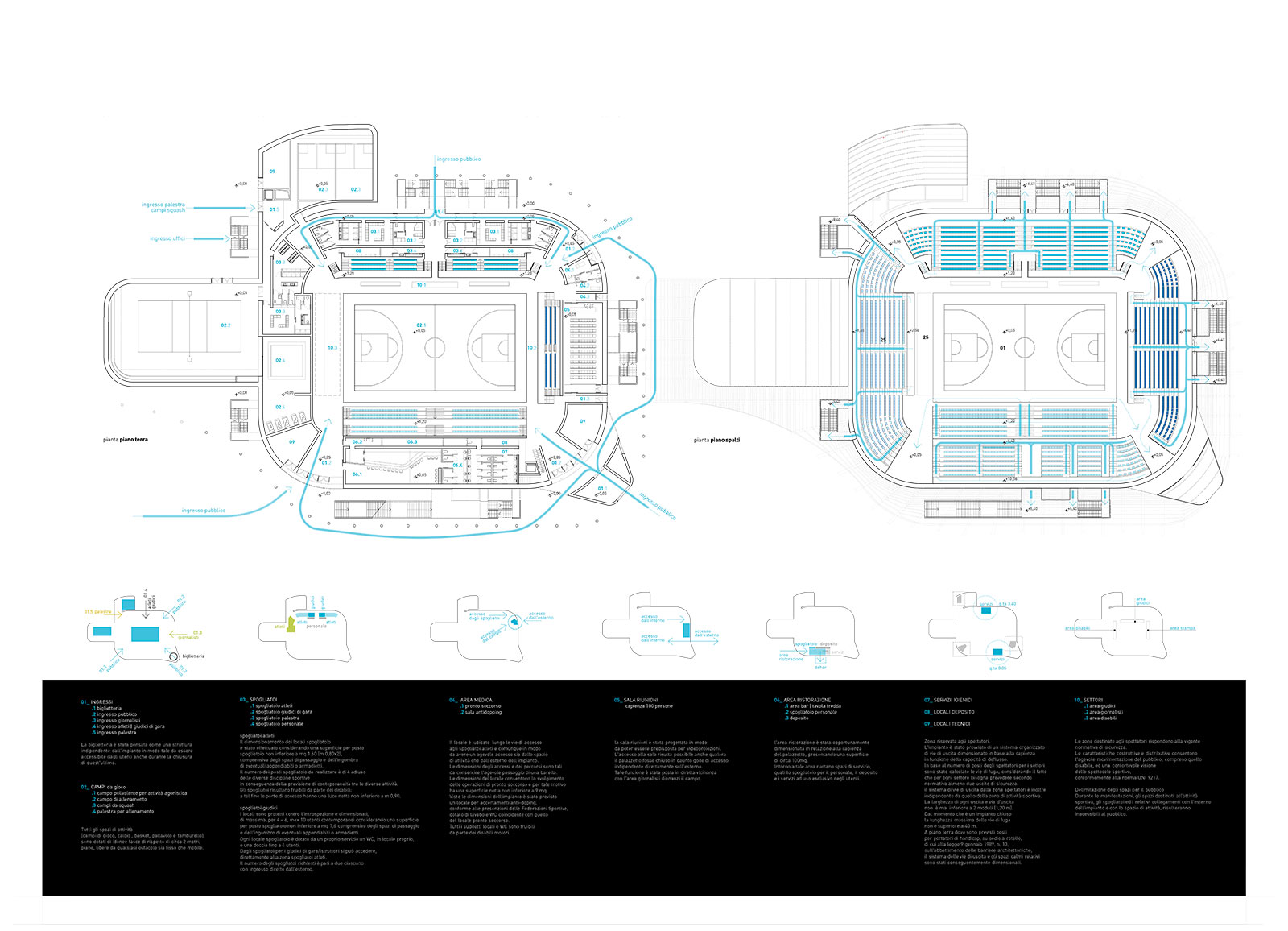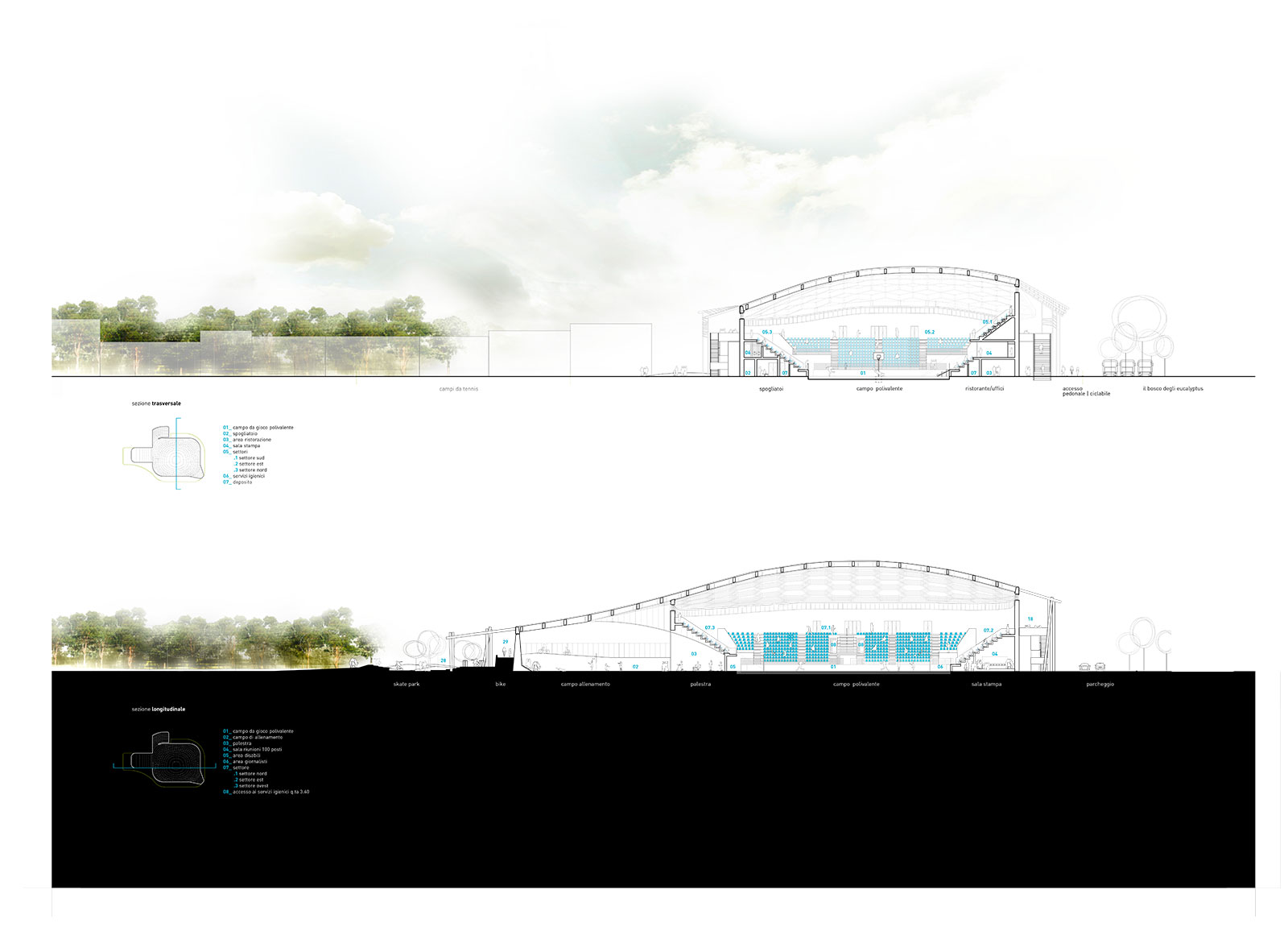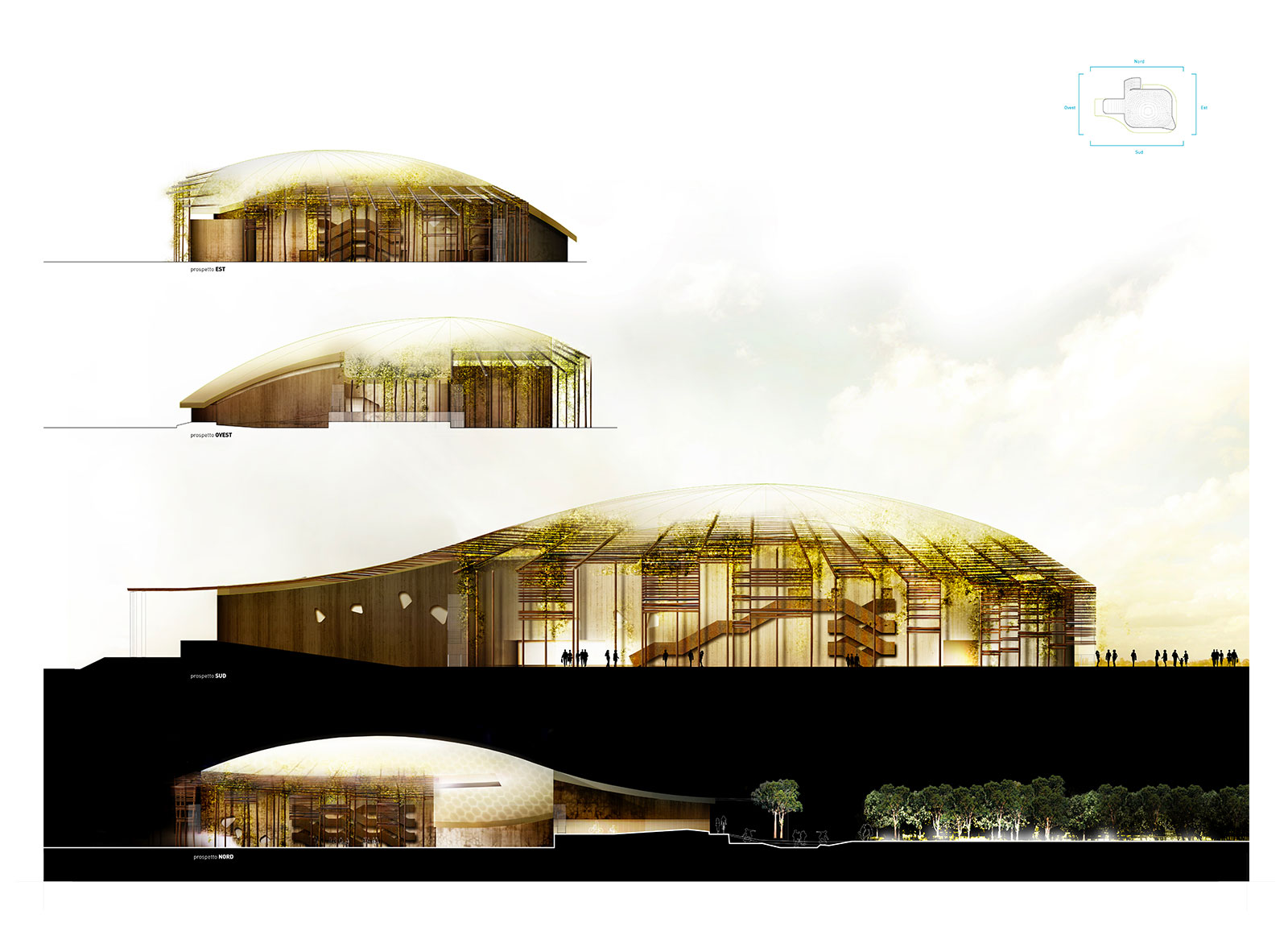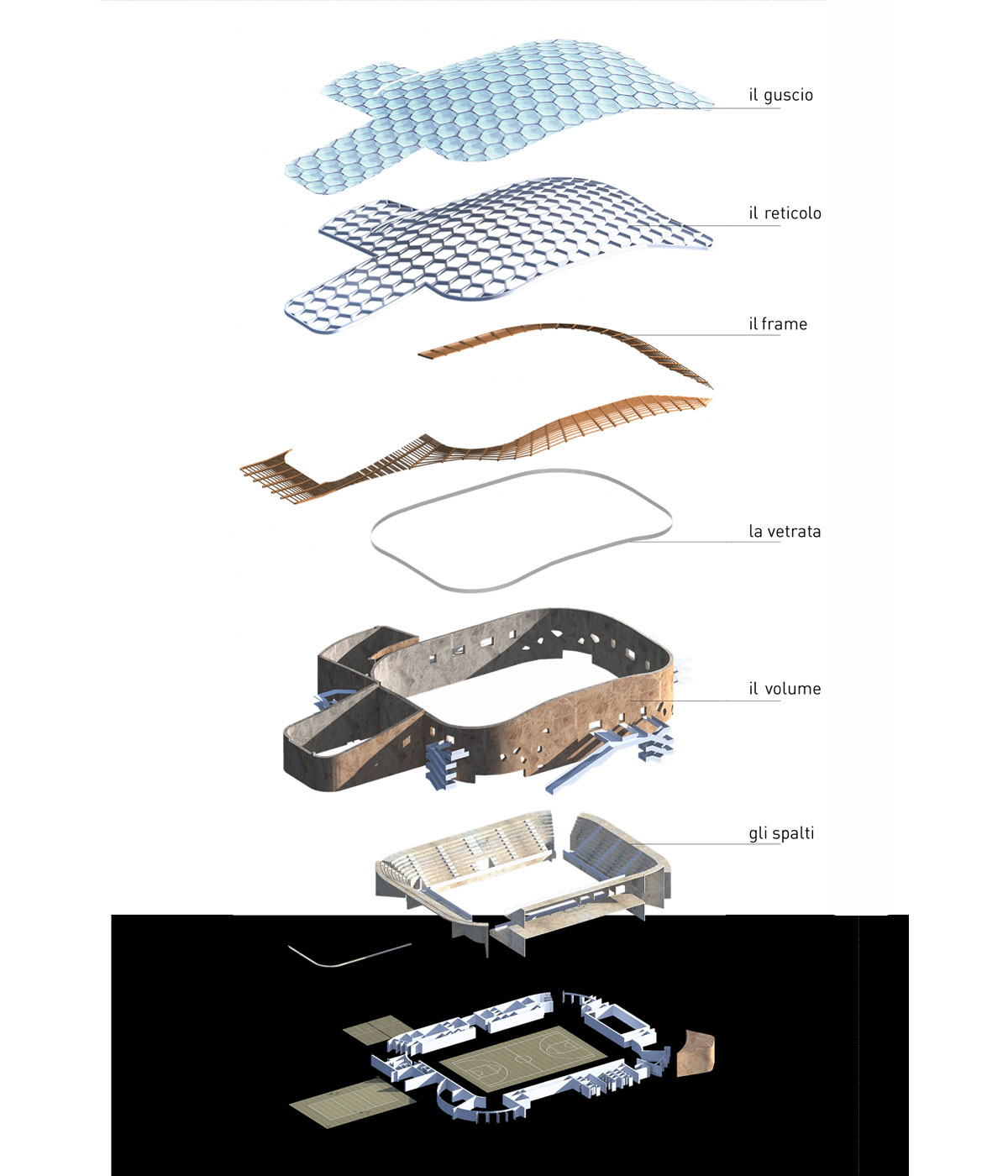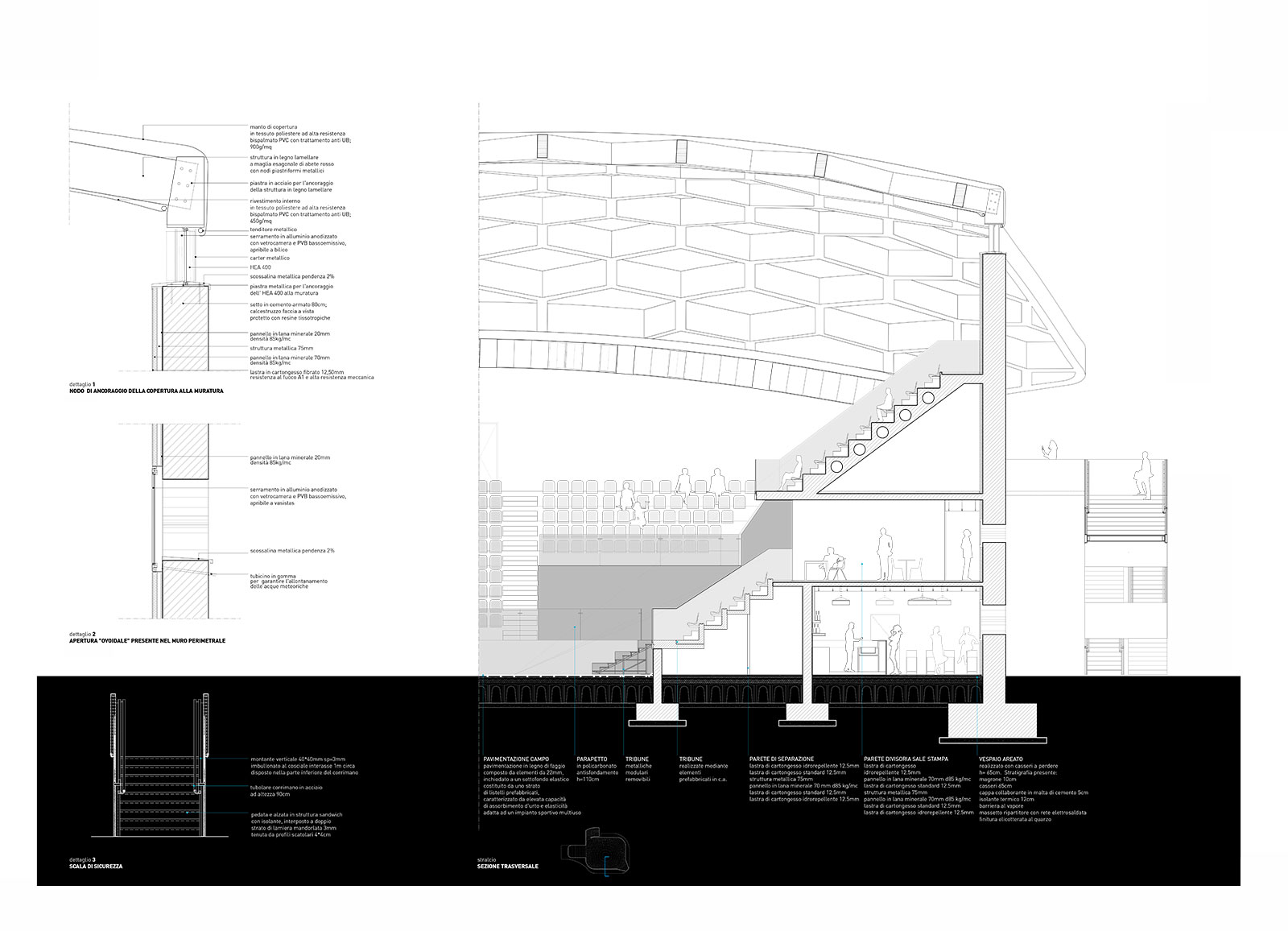 Oristano sports hall
Oristano, Italy
2009

program: Competition projet for the construction of a new sports hall in Oristano
> total area: 16 000 m2
> floor area:
sports hall: 10 372 m2
external areas and skate park: 5 190 m2
client: Comune di Oristano
project: Alfonso Femia *
images: ©Atelier(s) Alfonso Femia
"An artifact that is rooted on the ground and with the earth, like a turtle coming out of its shell to find out where it happens to be.
Earthy walls, encrusted with 'fossil' stairs, introduce us with surprise into a 'cathedral' of white light." AF
The places of the community, when identified by a building, are not often able to go beyond mere functionality or just representativeness. The fault is certainly of the architects or of the acting ones, who irresponsibly do not "dialogue" and do not seek the answer (the project) in the dimension and in the "voice" of the place.
Some places, some contexts, are particularly more difficult than others when there is no possibility of "anchoring" to founding values and principles that, in some way, represent the characters or the "history" of the place where a new organism should be born, a new architecture.
We often seek a building that perhaps "already exists" in this place, which no one has ever revealed, and which must therefore be.
We often refer to it as "past time" and insert it into the present, where the past represents a poetry and a metaphysics of the context, rejecting the ambiguous and arbitrary overlapping of a mere language, may it be architectural, self-referential, or banally "functional".
Thus, what the building anticipates is a place dotted and shaded by elements of rural and domestic nature (a giant pergola…) able to introduce a place with nature, to create a place of relationships, an intermediate space that can live in different moments.
An artifact that is rooted on the ground and with the earth, like a turtle coming out of its shell to find out where it happens to be.
Earthy walls, encrusted with "fossil" stairs, introduce us with surprise into a "cathedral" of white light.
An delicate contrast and amazement abundantly appears: a "cloud" covers this apparently brutal amphitheatre, which in fact emerges from the location and belongs to its setting.
Life goes on both inside and outside.
The interior and exterior dialogue together in creating intermediate places of relationships and meetings, perceptive devices of the landscape.
The echo of the players in the arena fills the audience with joy that, today more than ever, feels to be in Oristano.