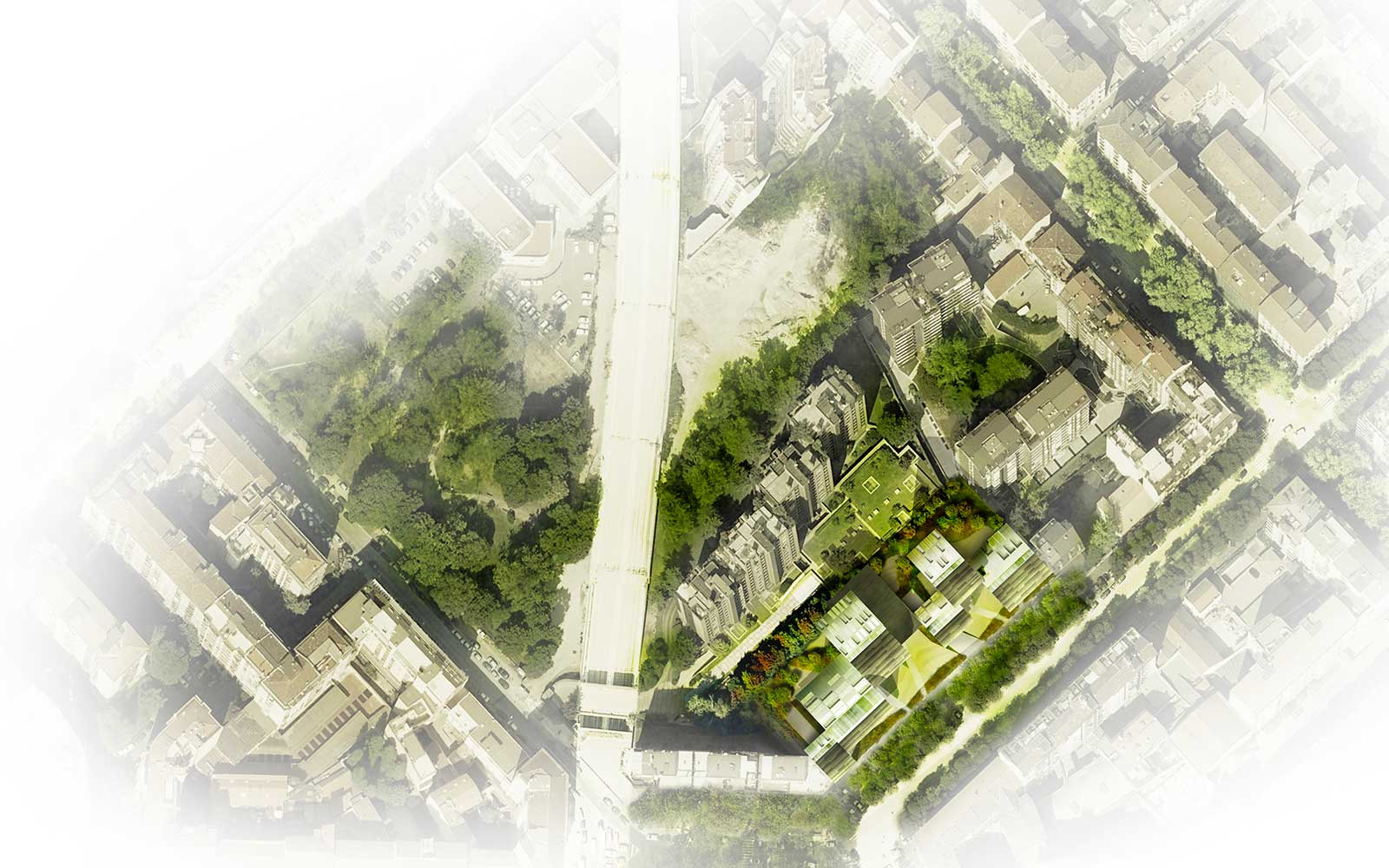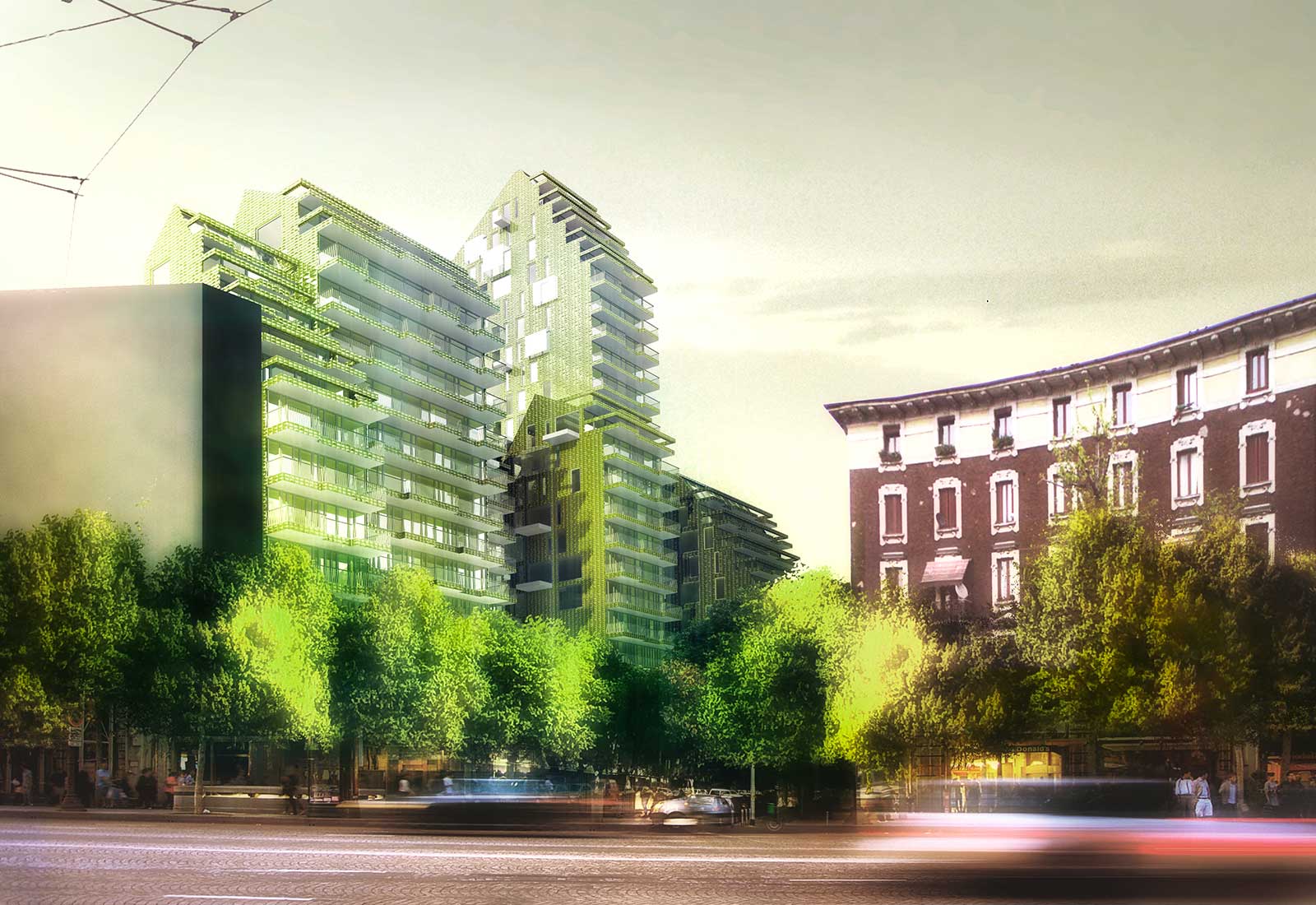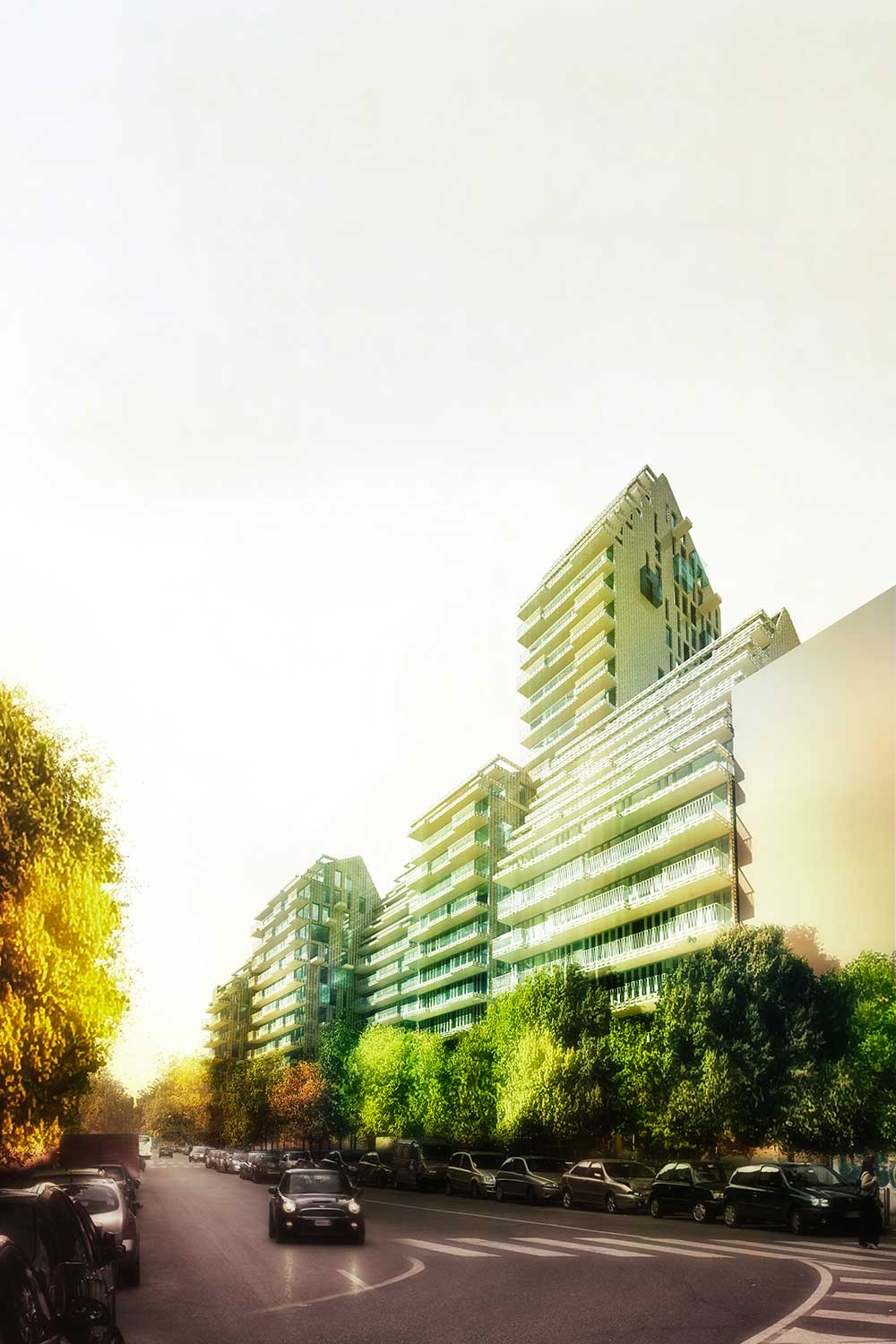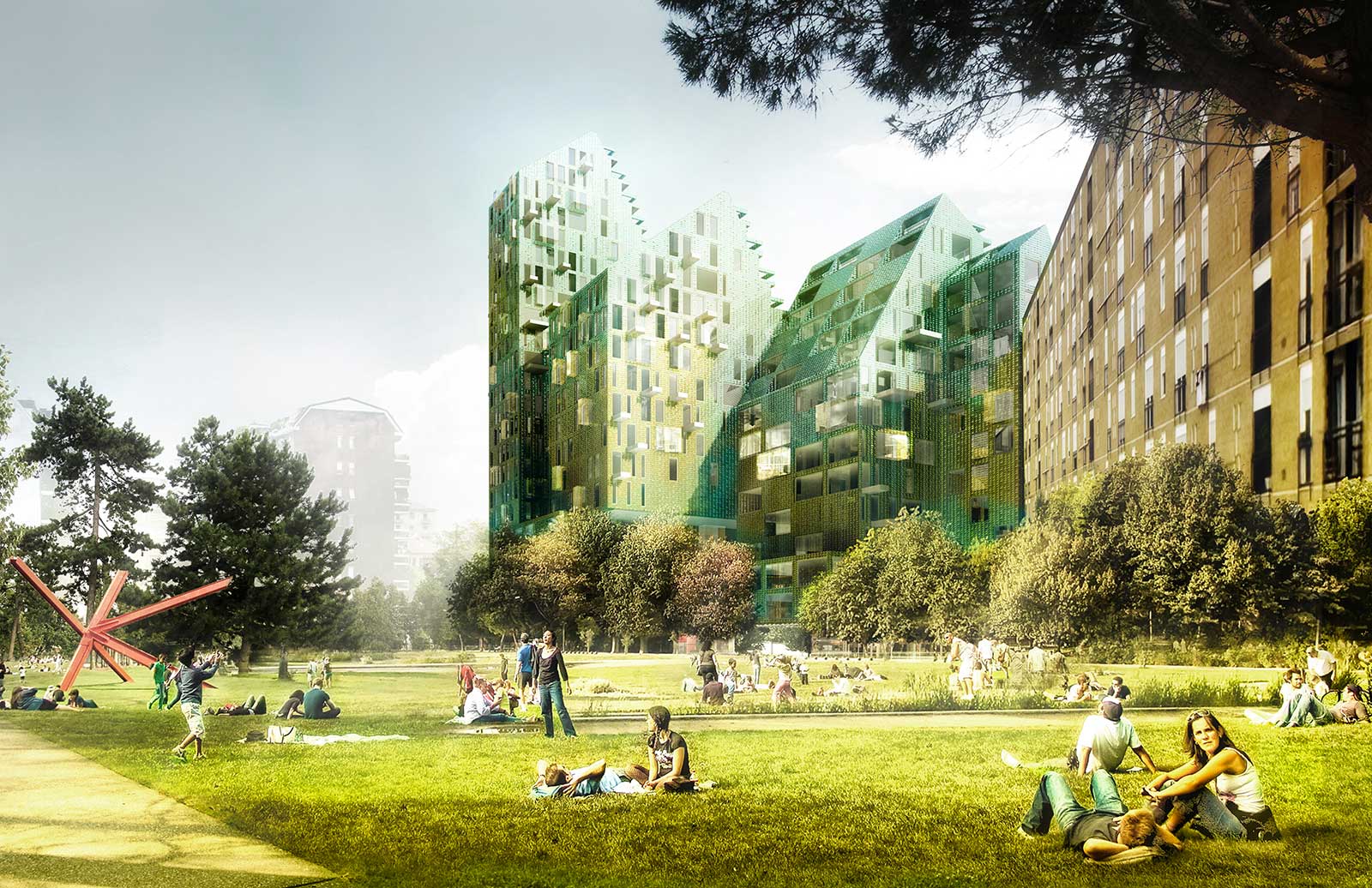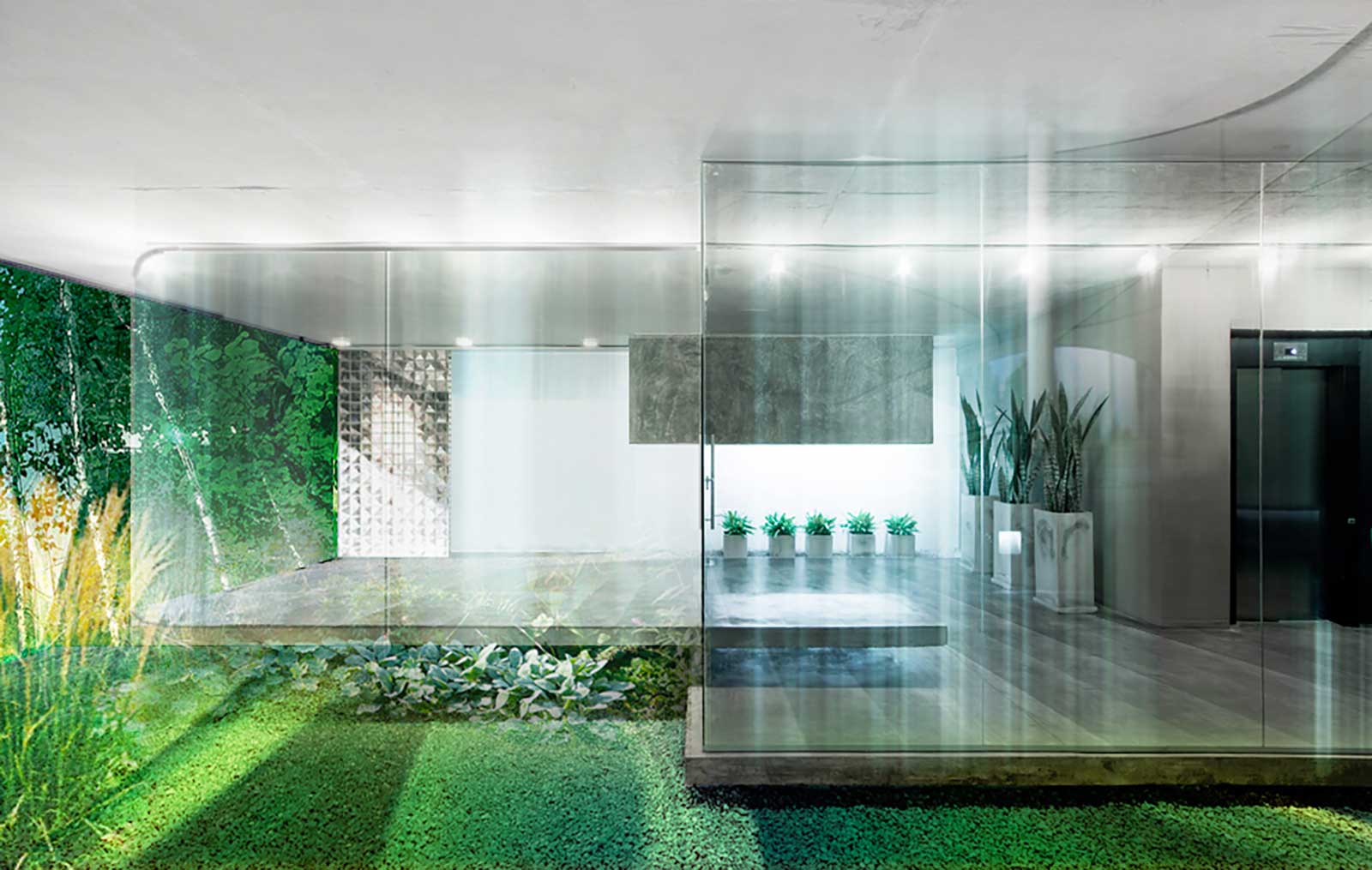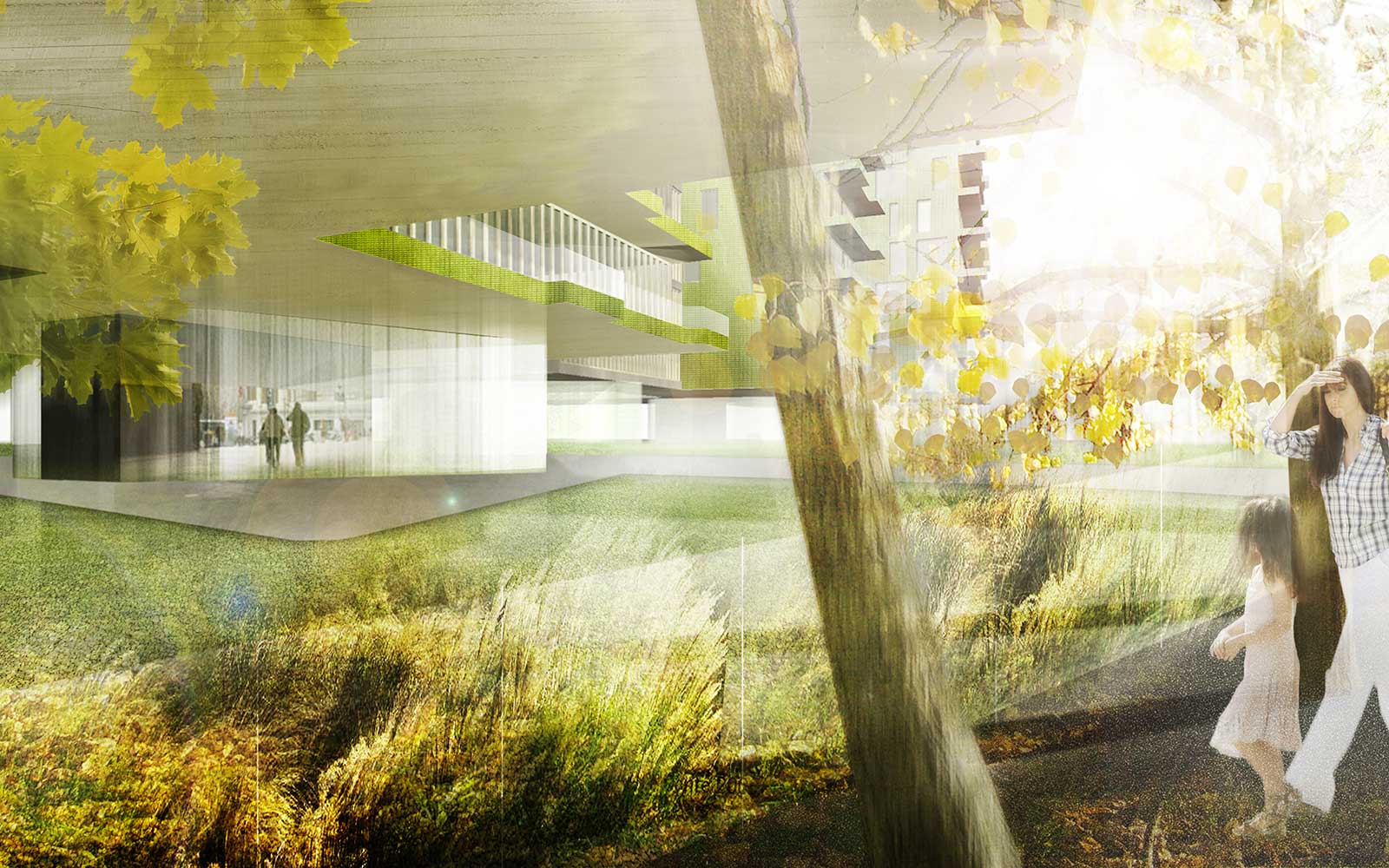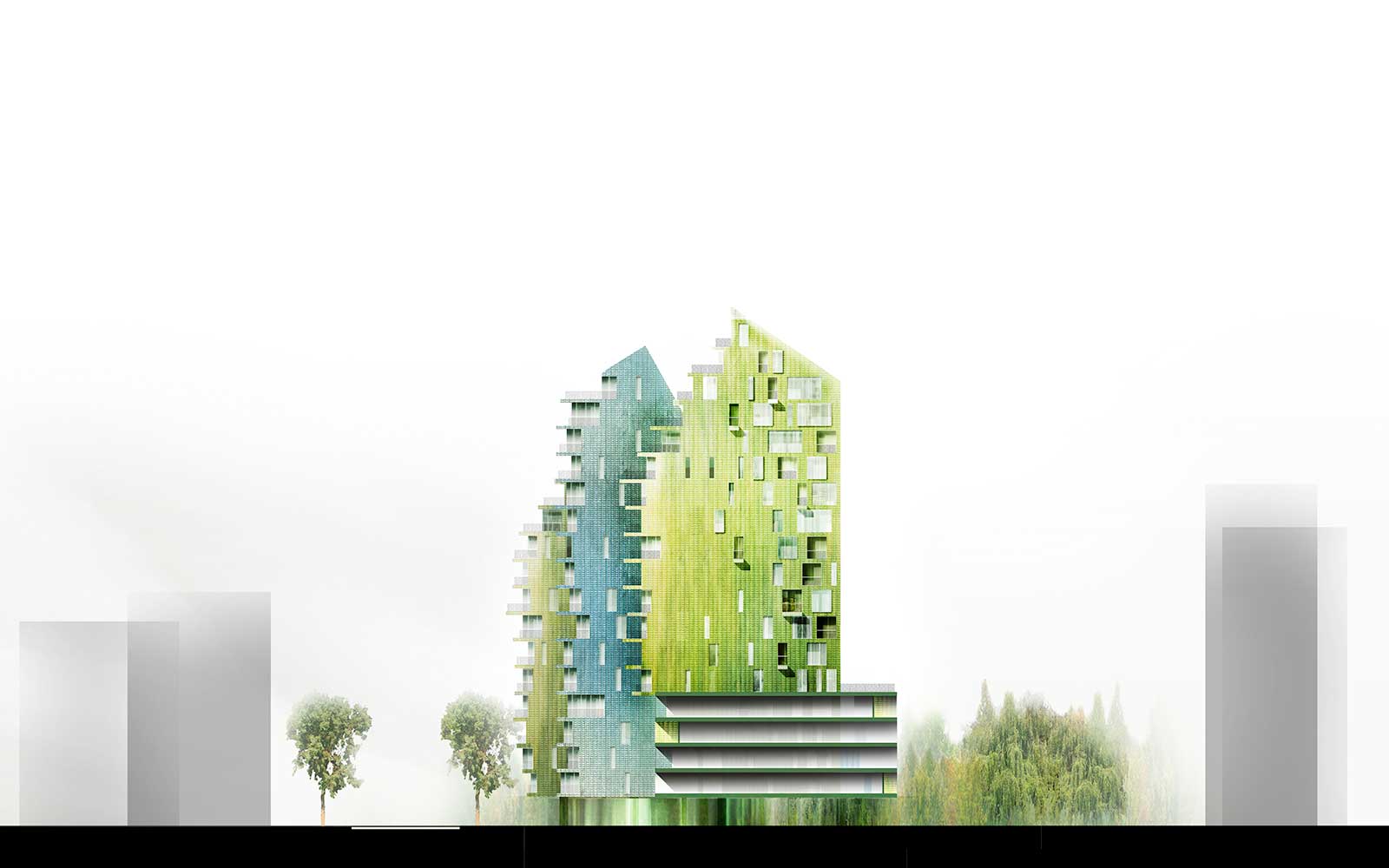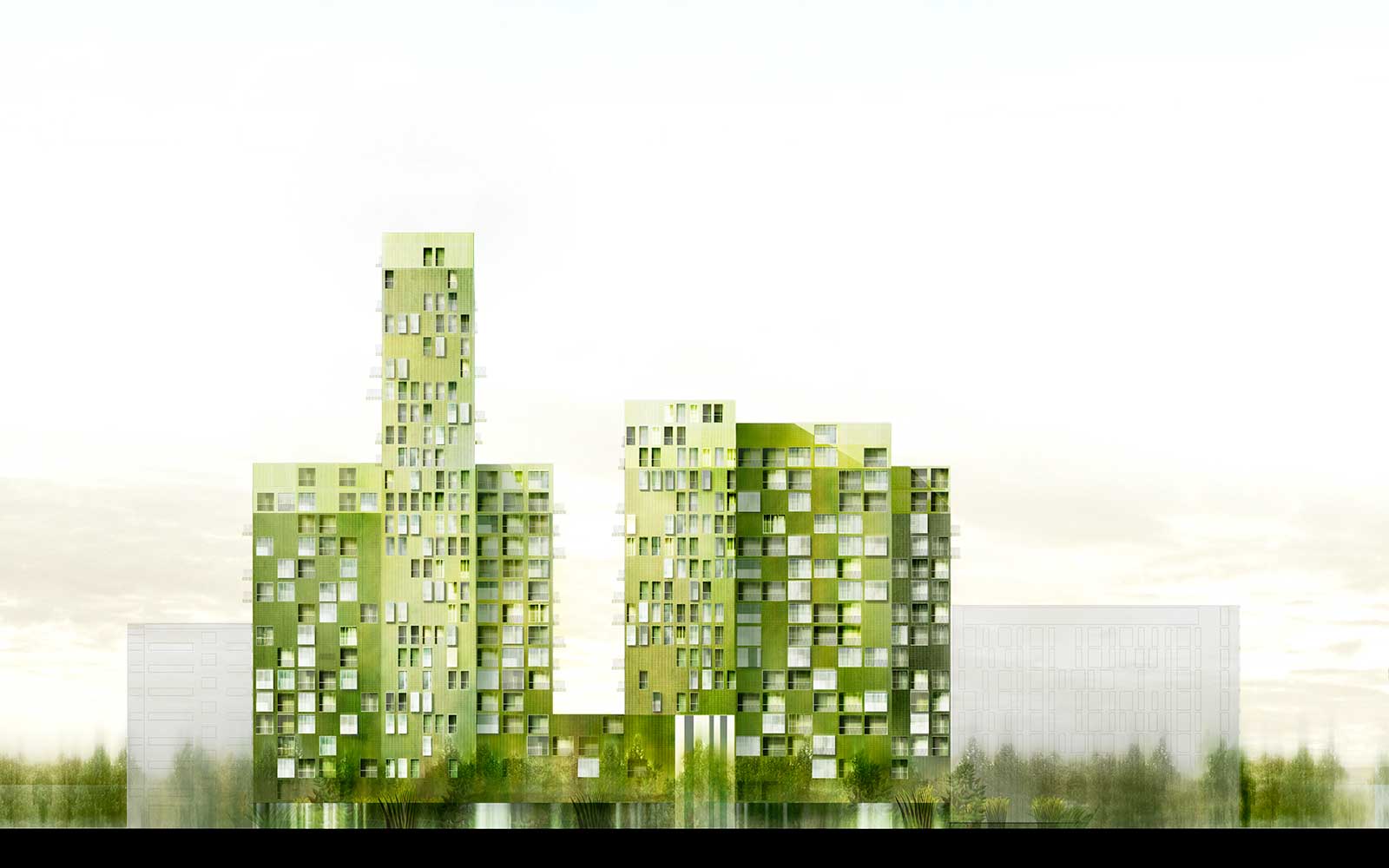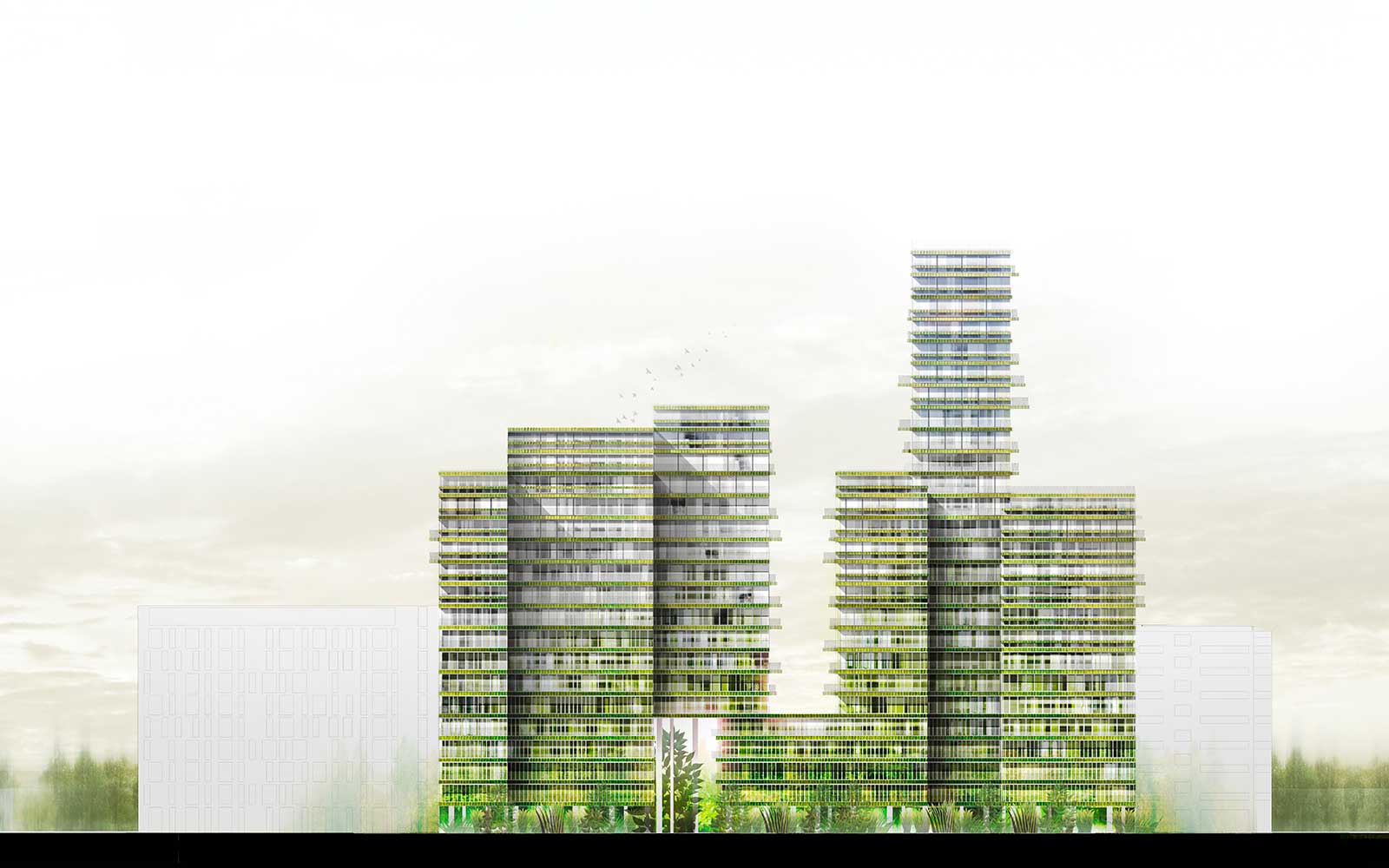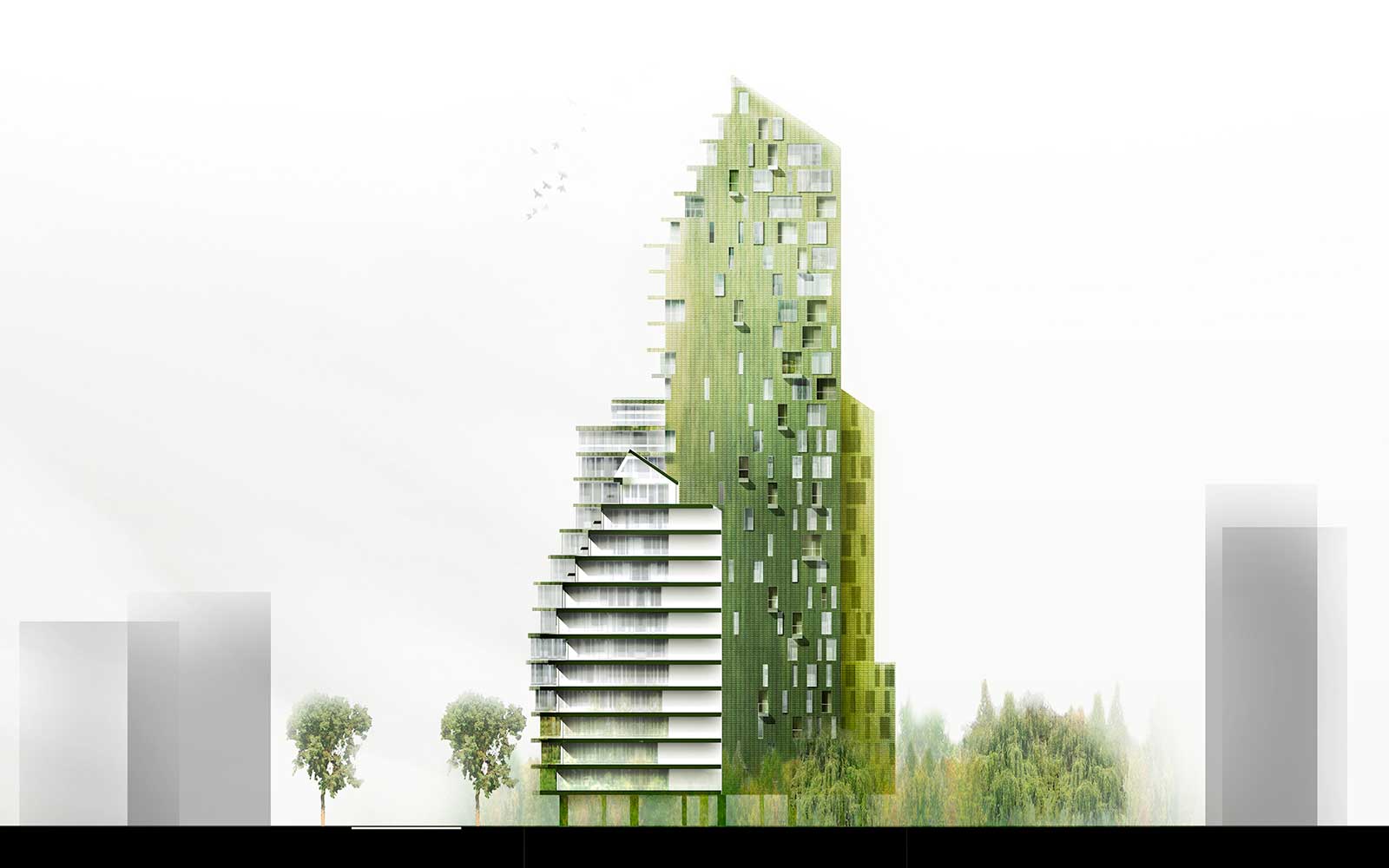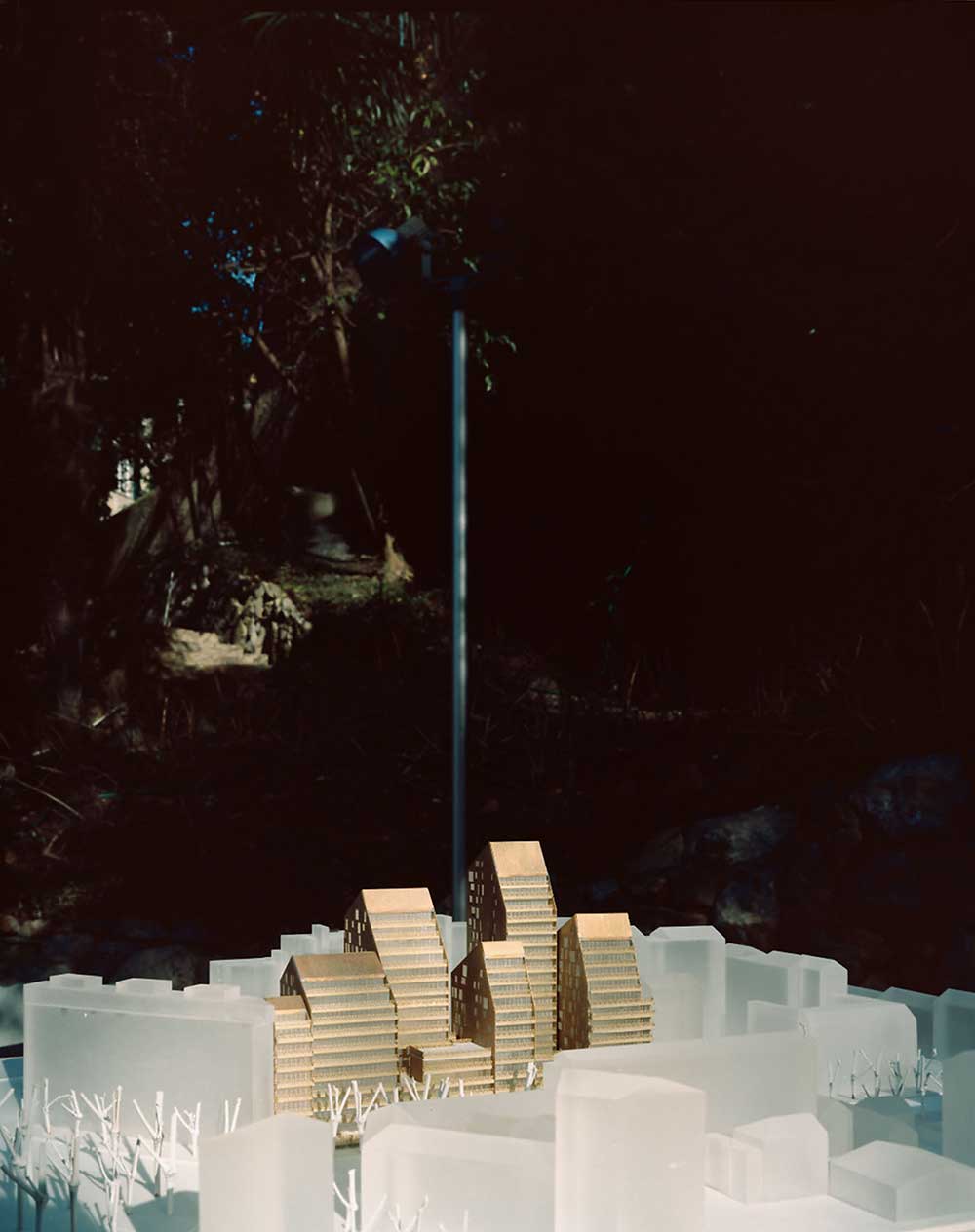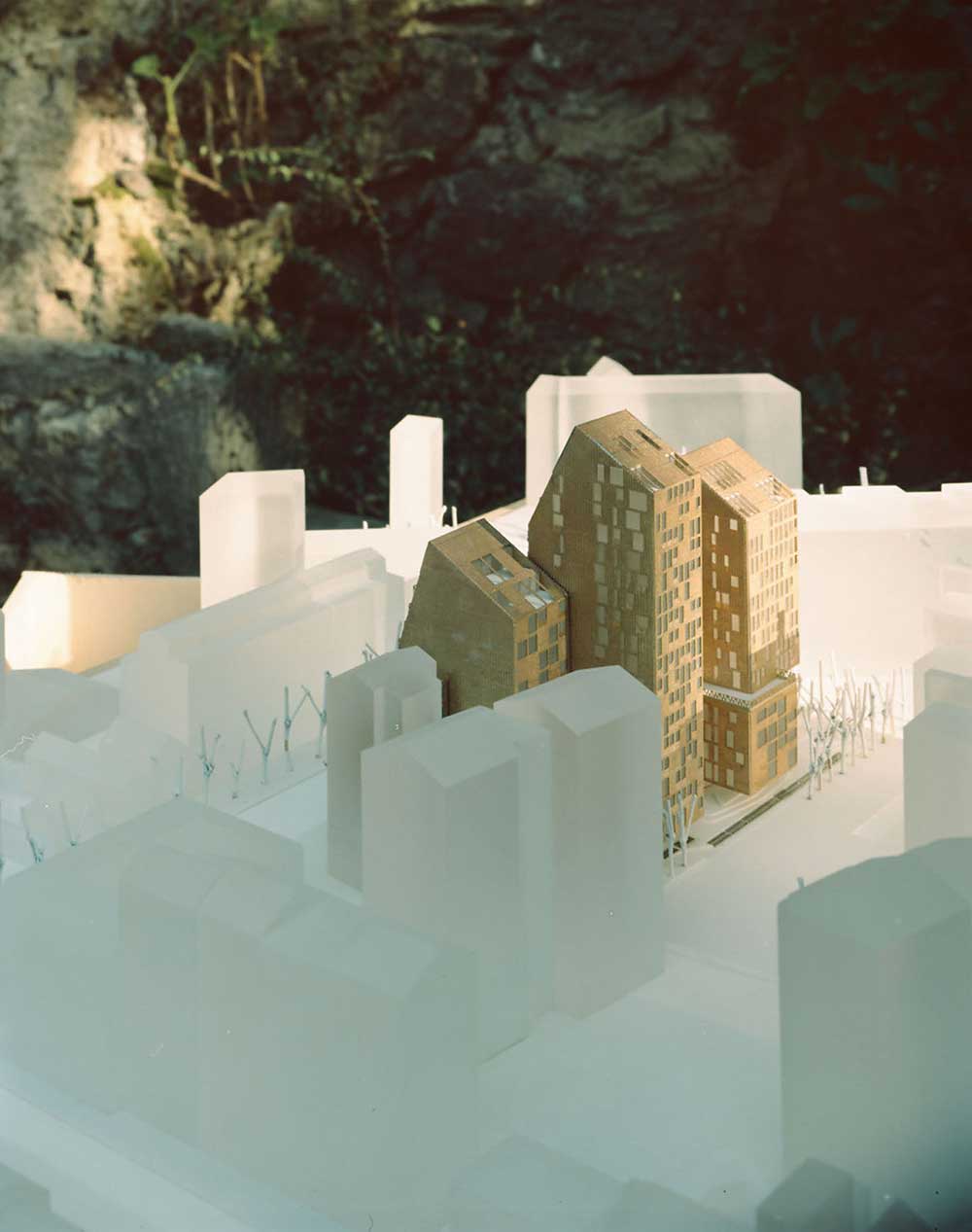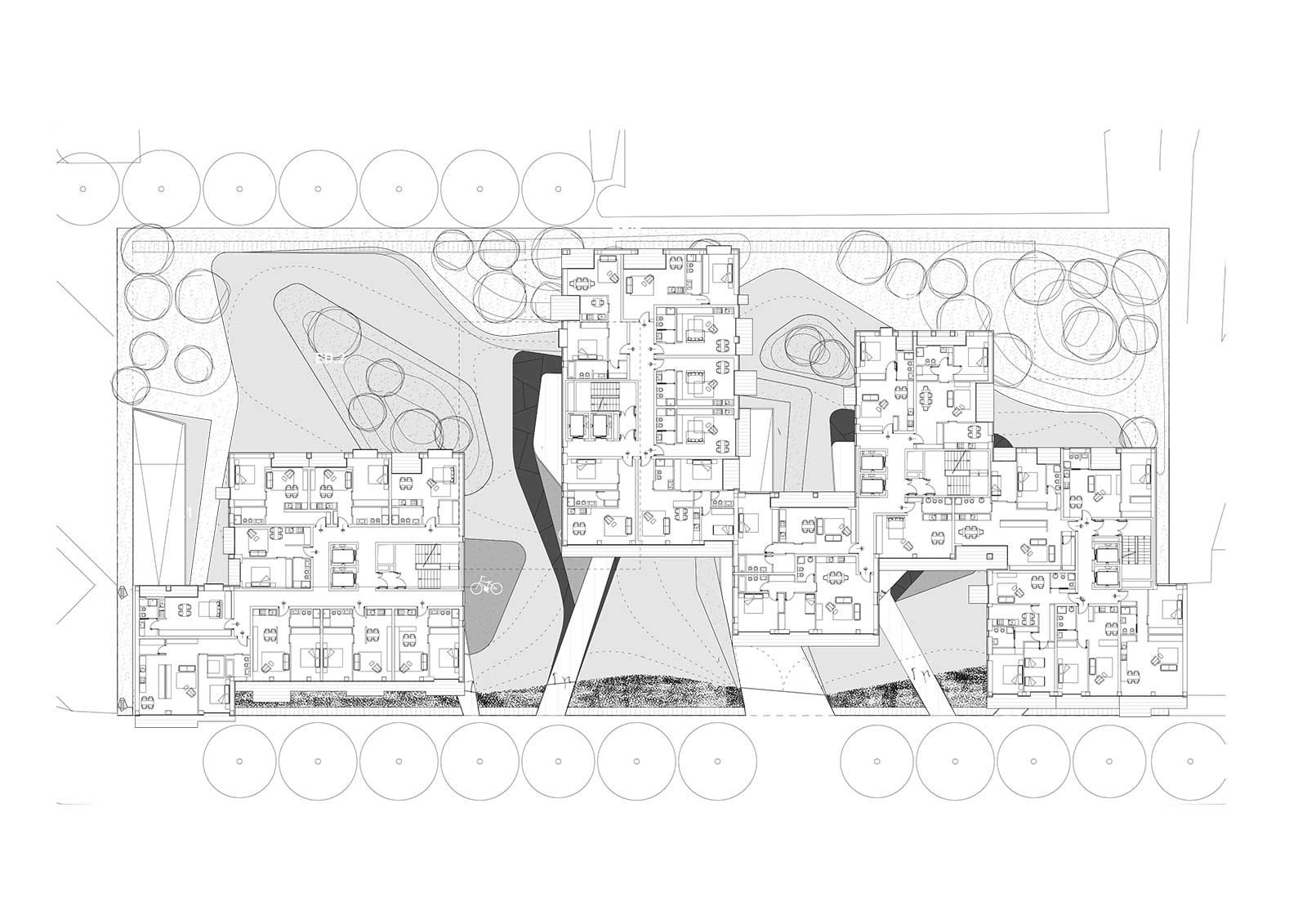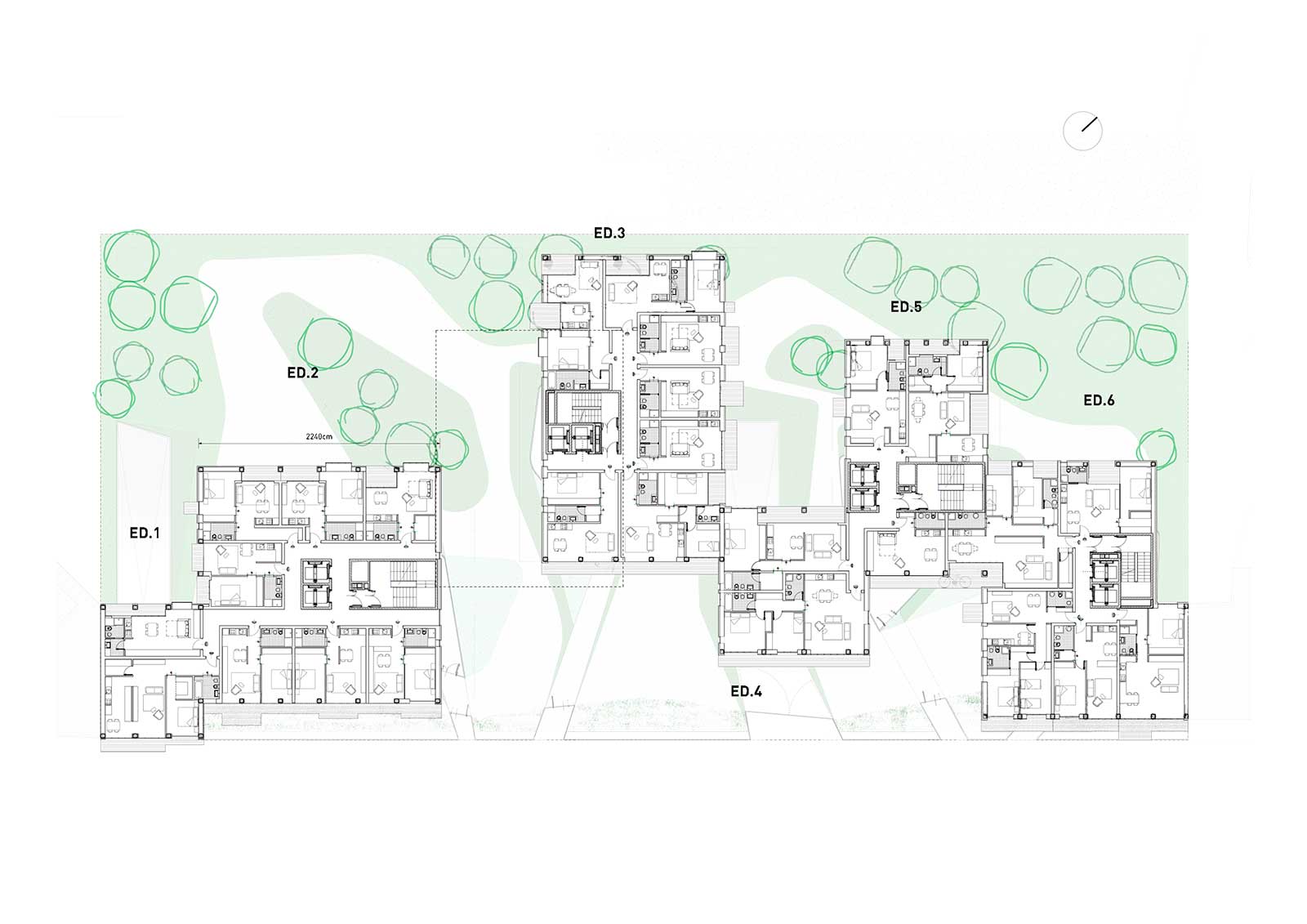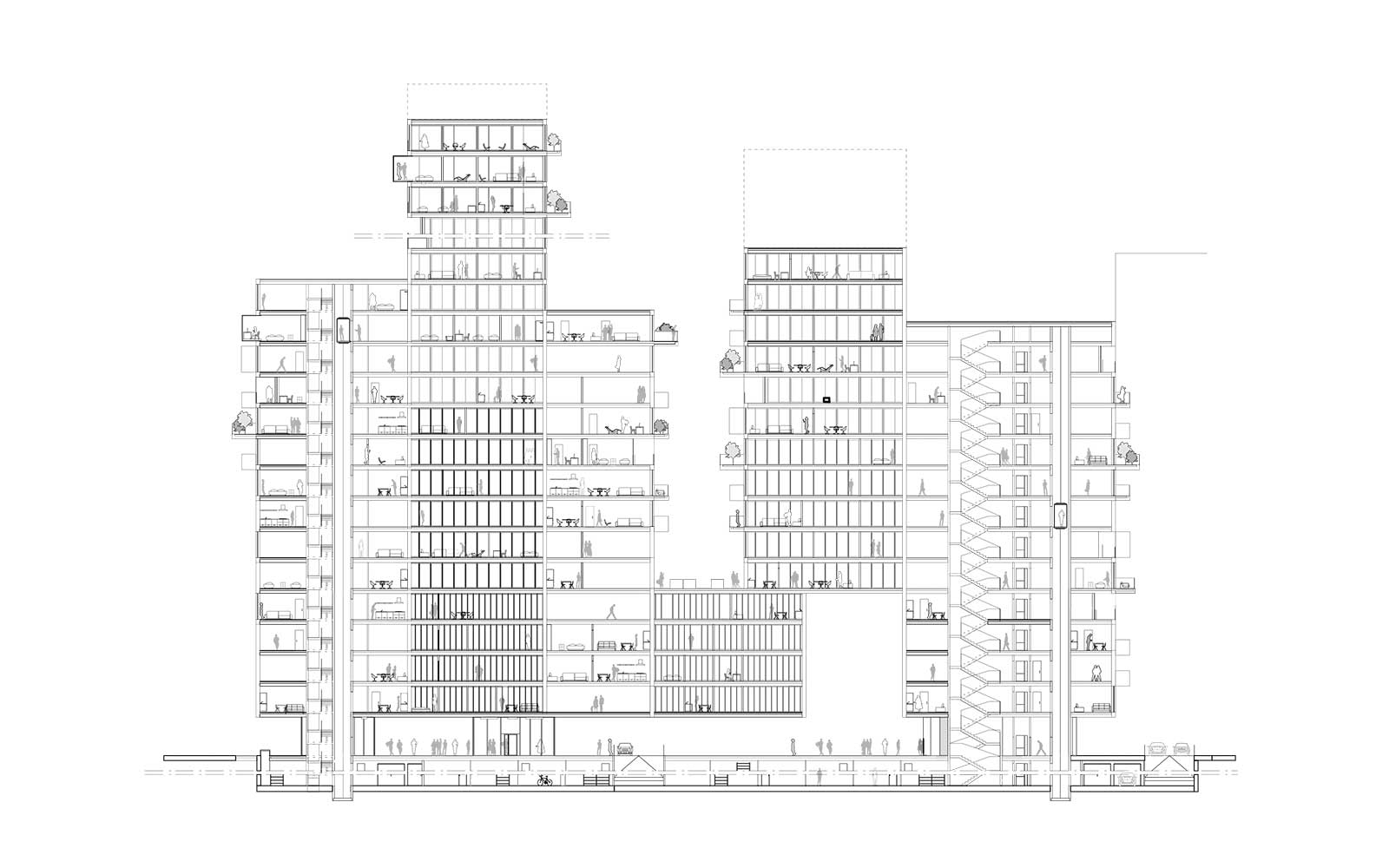 'Corallo', residential complex
Milan, Italy
2010

program: Construction of a residential complex with 214 residences and a parking of 233 places
area: 4 747 m2
client: Generali Gestione Immobiliare sgr
project: Alfonso Femia * with
structural engineering: Ai engineering
services and environmental engineering: Ai studio
images: ©Ateleier(s) Alfonso Femia
"At the upper floors, the volumes are inclinated with angles of 60° and 30°, an optimal solution which allows the attics to use wide and well enlighted terrances and to take advantage also of an optimal view." AF
Choosing not to have an unique and compact volume on the façade on the east street, is linked to the willing of a better quality and a better life comfort inside the logements. In fact, despite of a slight increase in the area of the facade, the distribution in smaller volumes allows a much more enlightened area advantages compared to a more compact volume. At the ground floor, a wide surface is treated with a vegetal cladding with services for the residences which made enjoyable staying in the common garden. The entrance halls don't completly cover the building surface, which allow a big movement permeability in the garden facing the street and the rear part of the building: a small continuos park.
At the upper floors, the volumes are inclinated with angles of 60° and 30°, an optimal solution which allows the attics to use wide and well enlighted terrances and to take advantage also of an optimal view.
For the south façade, we opted for a solution with terrances with cantilevers to shadow the openings. The non regular design of lateral parts, doesn't allow a flexibility in phase of construction in the terrances development and inside the internal division of the logements.