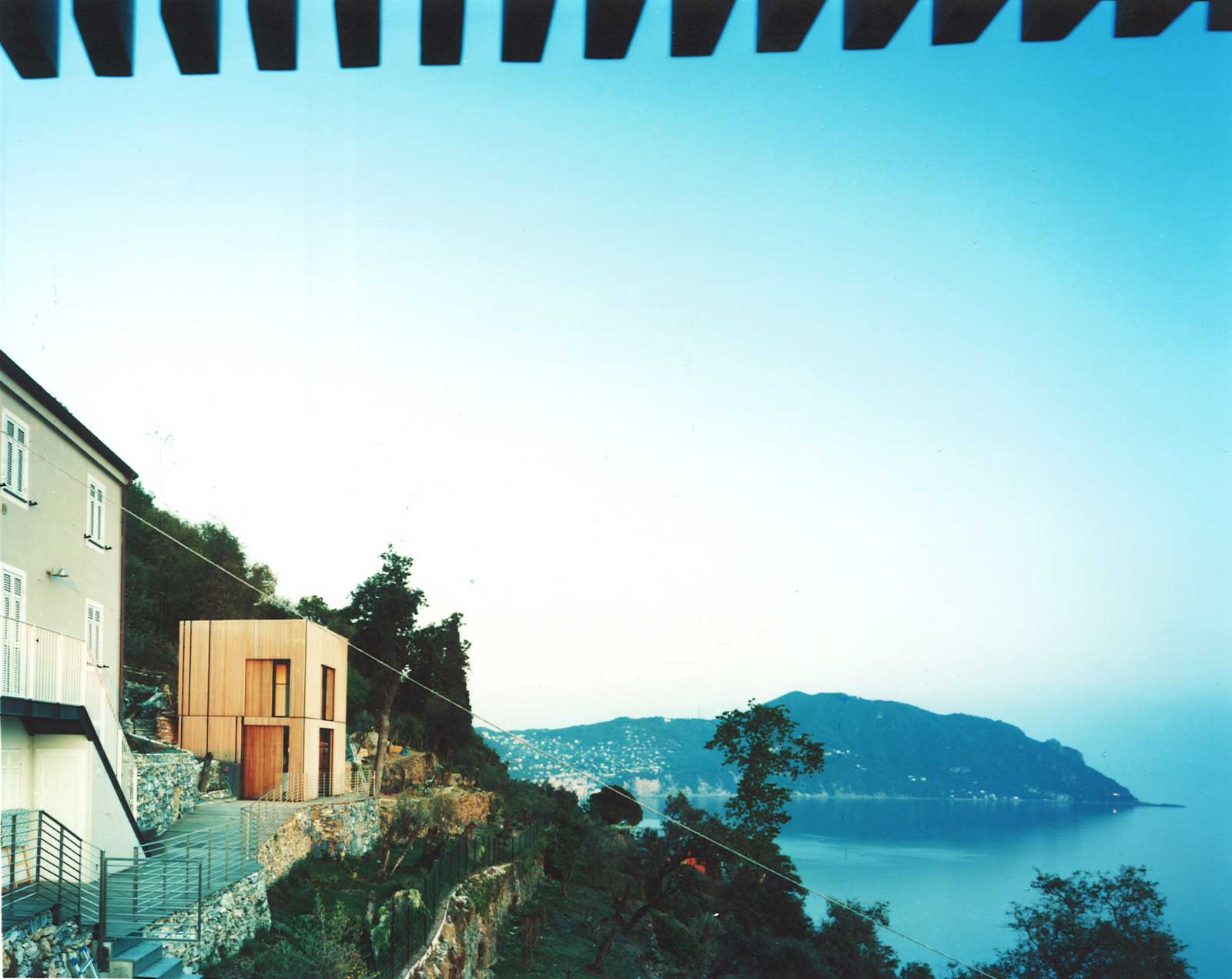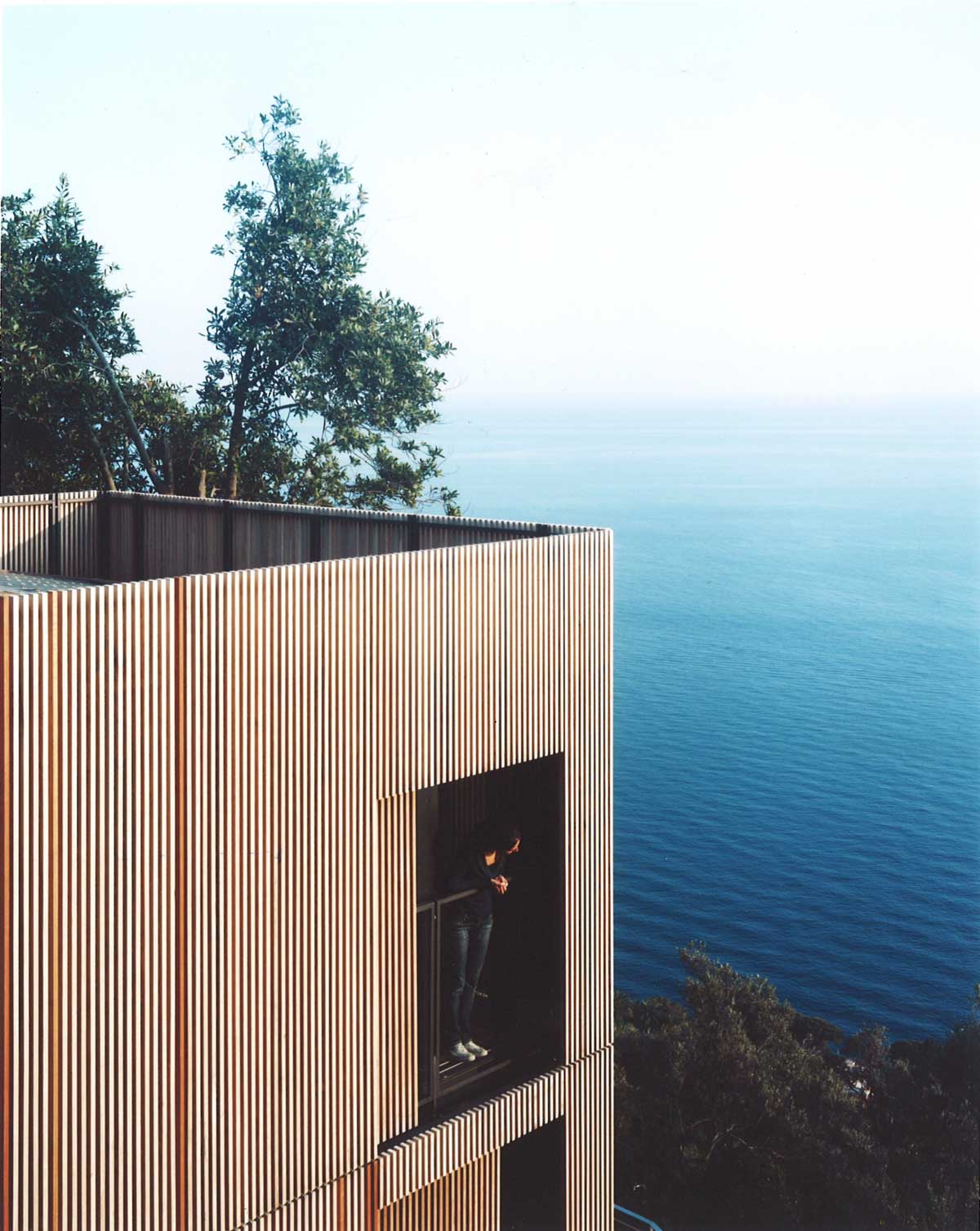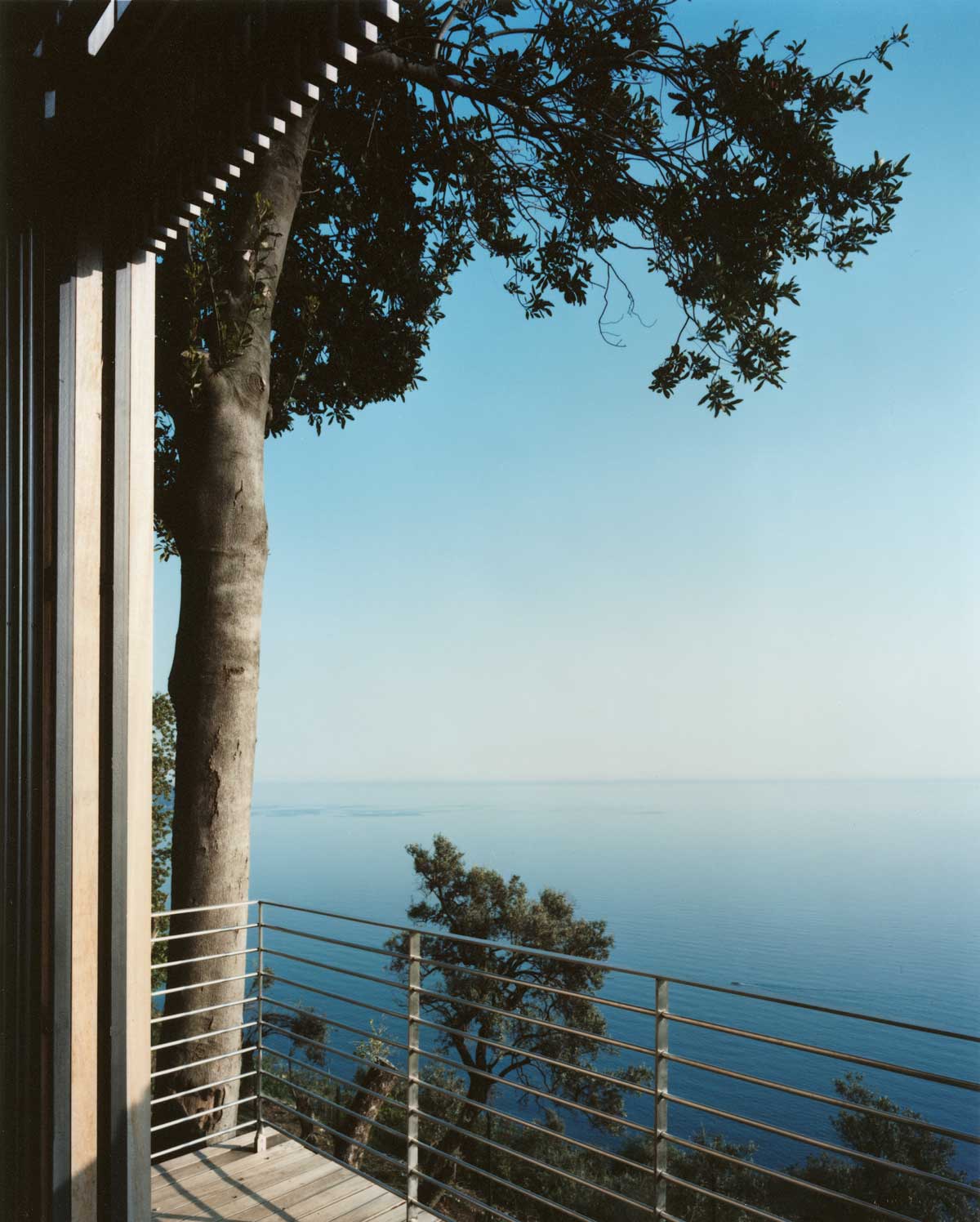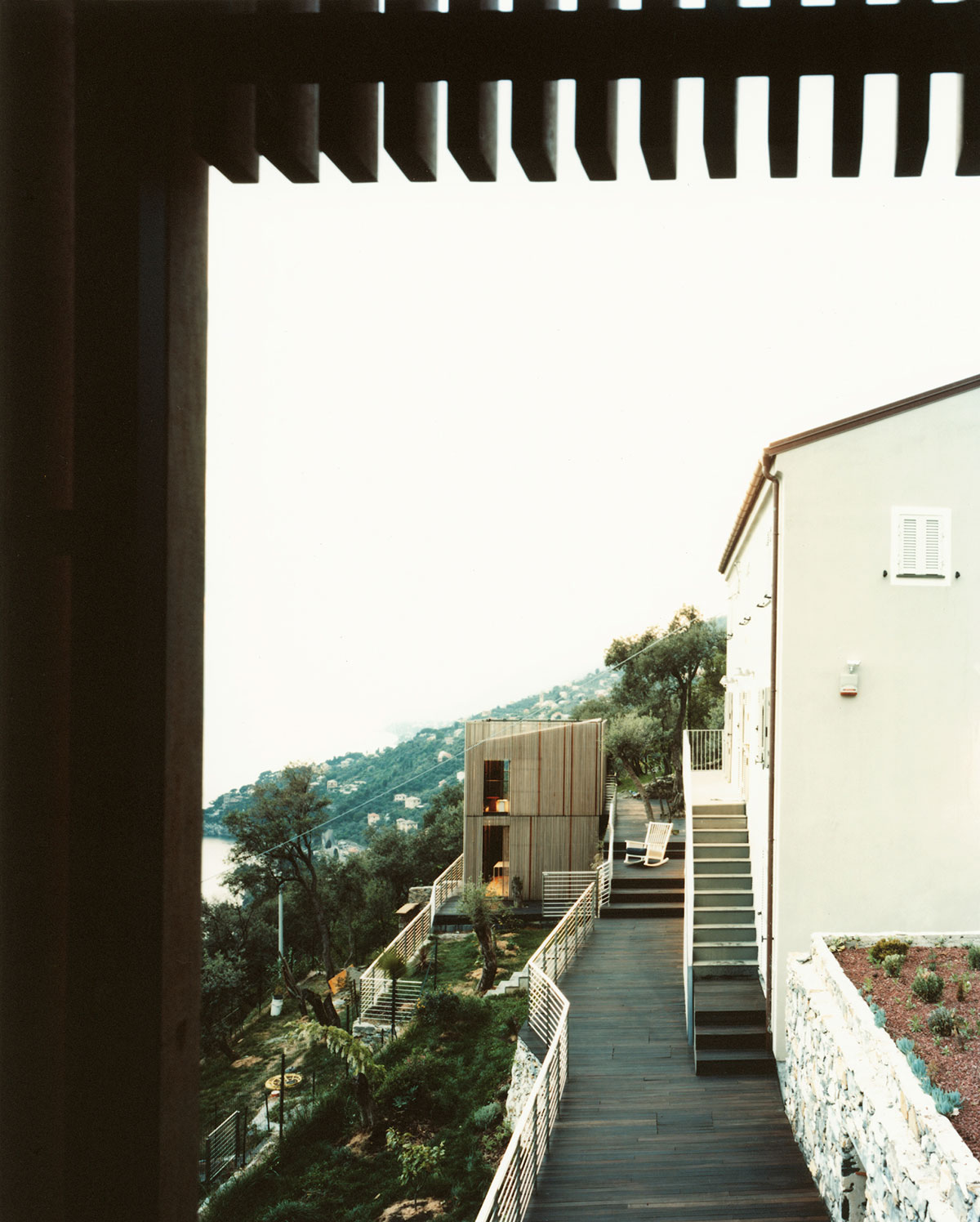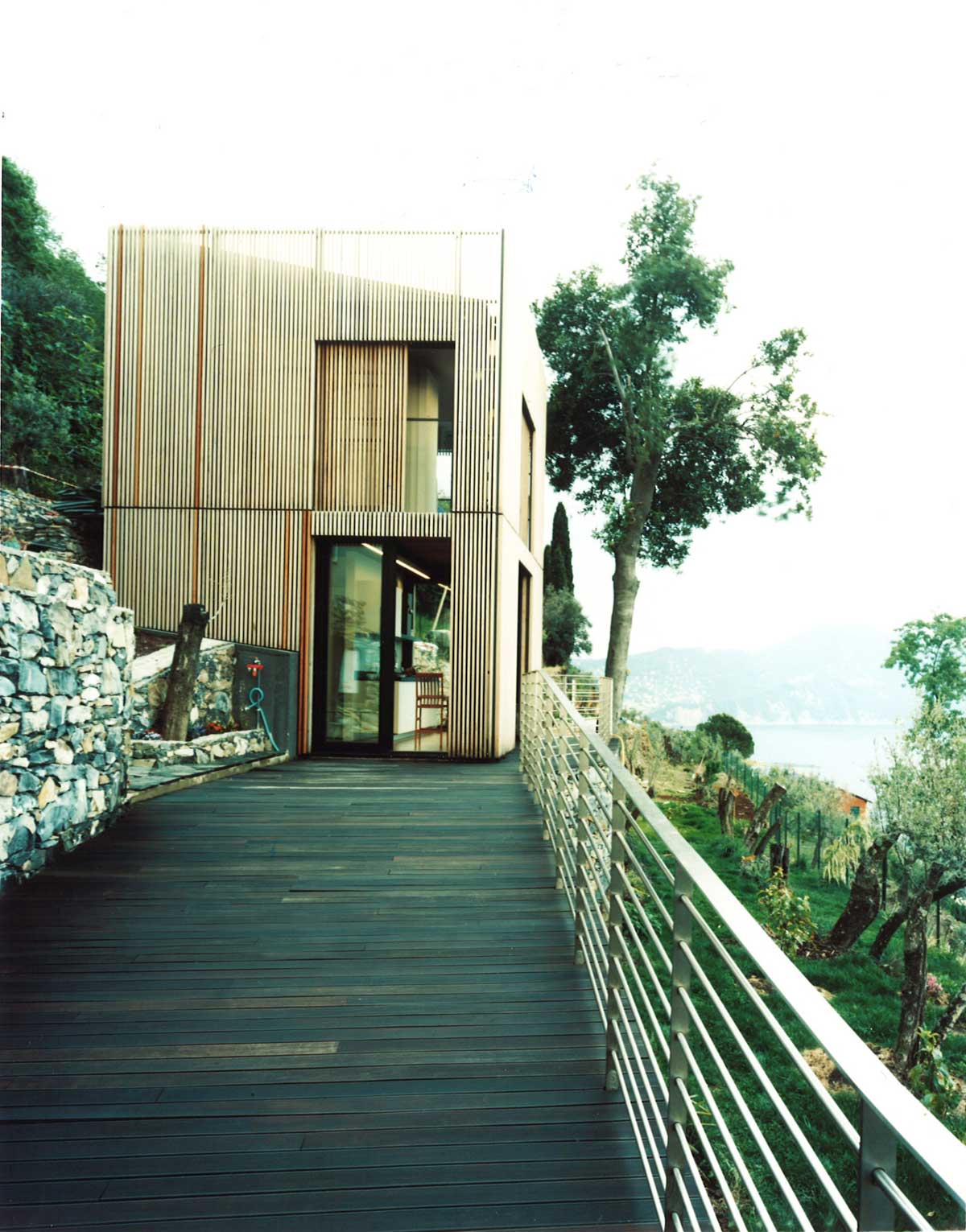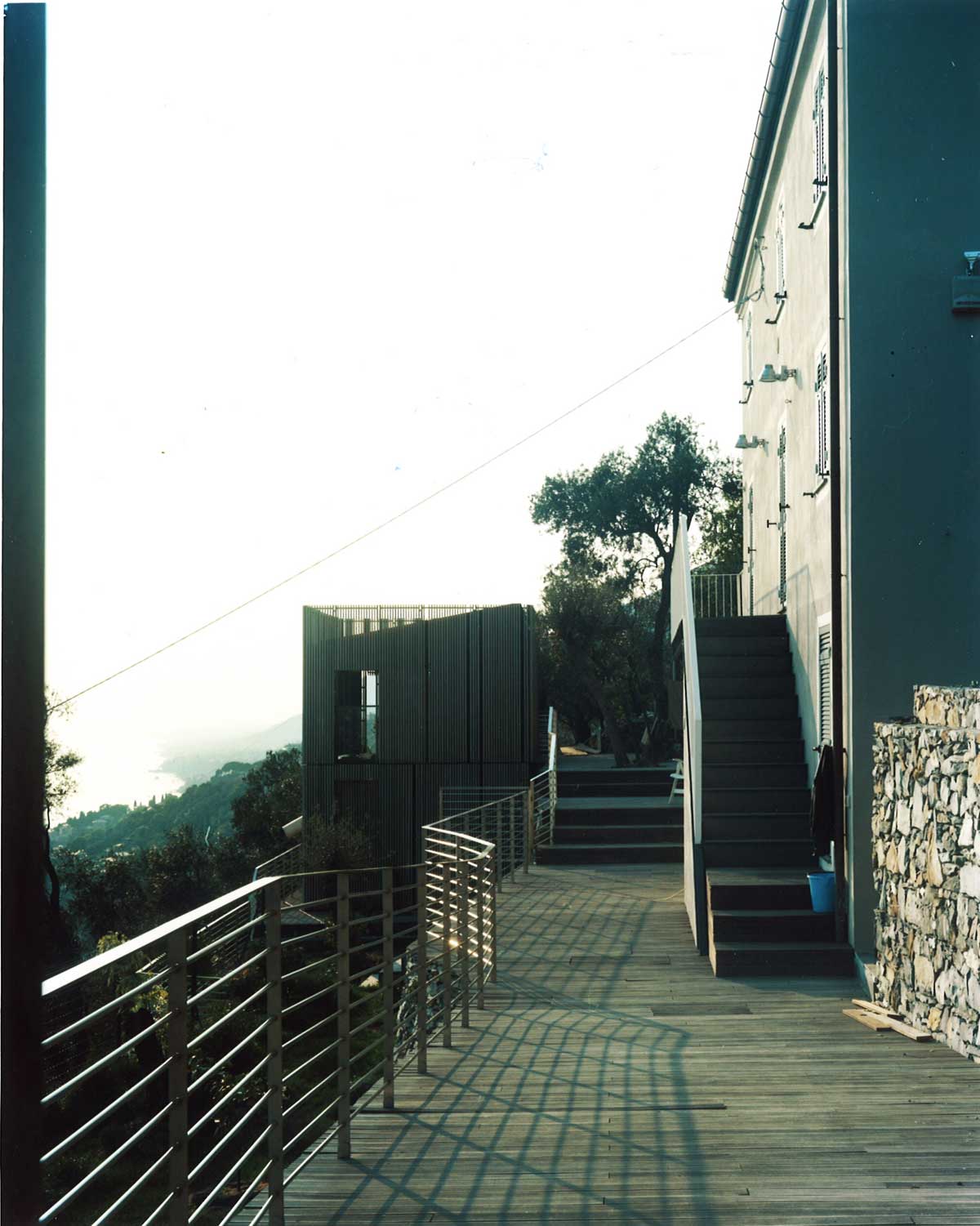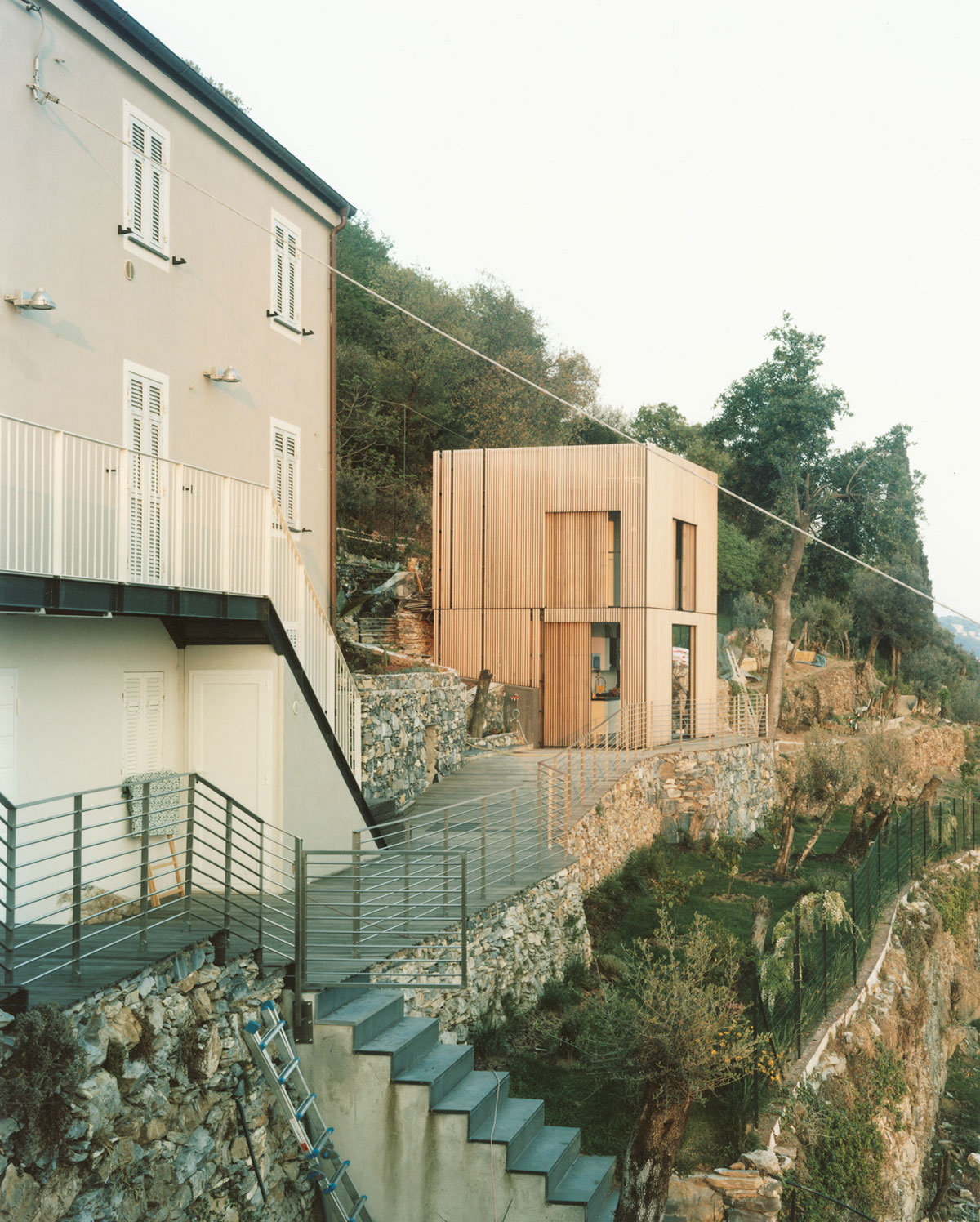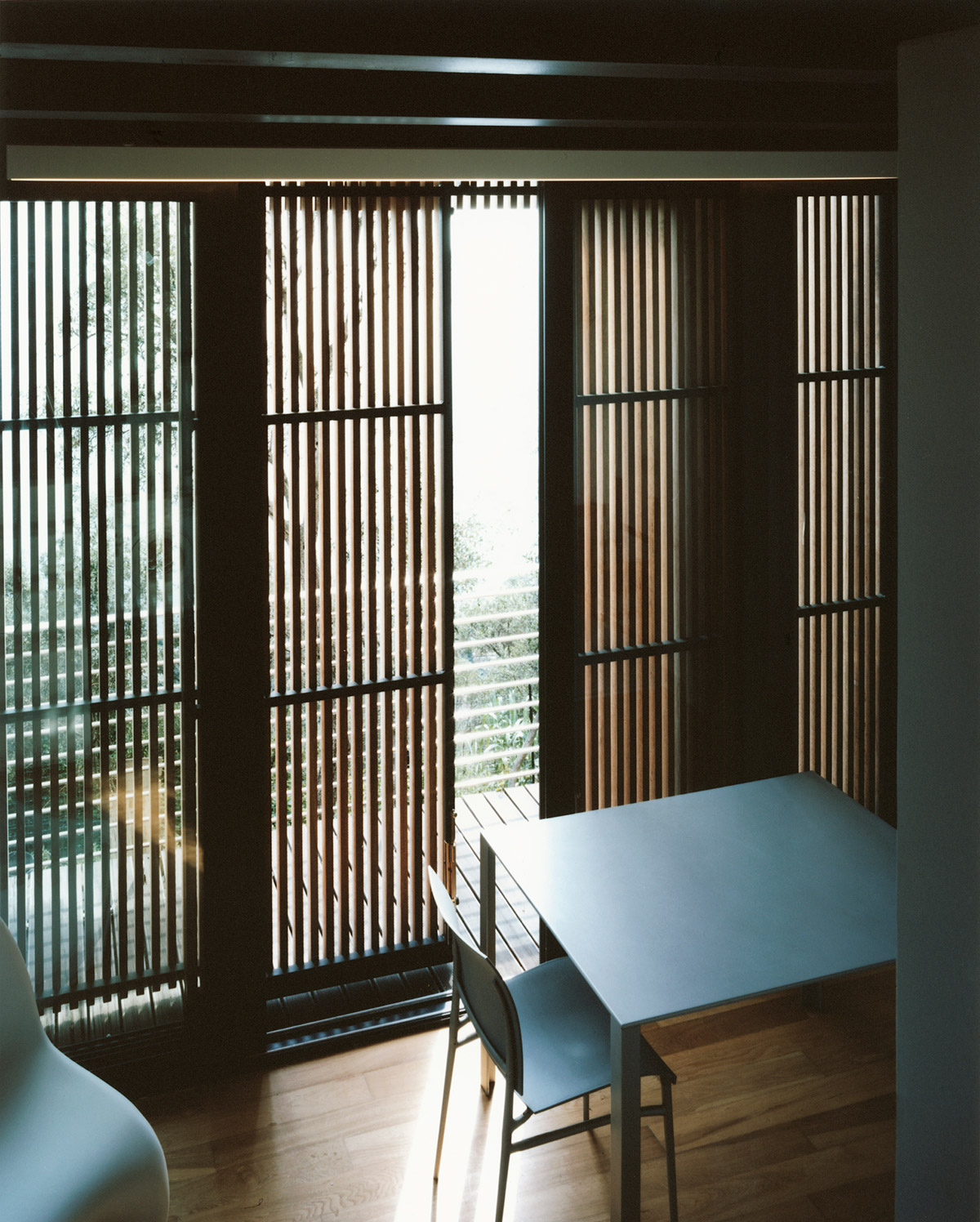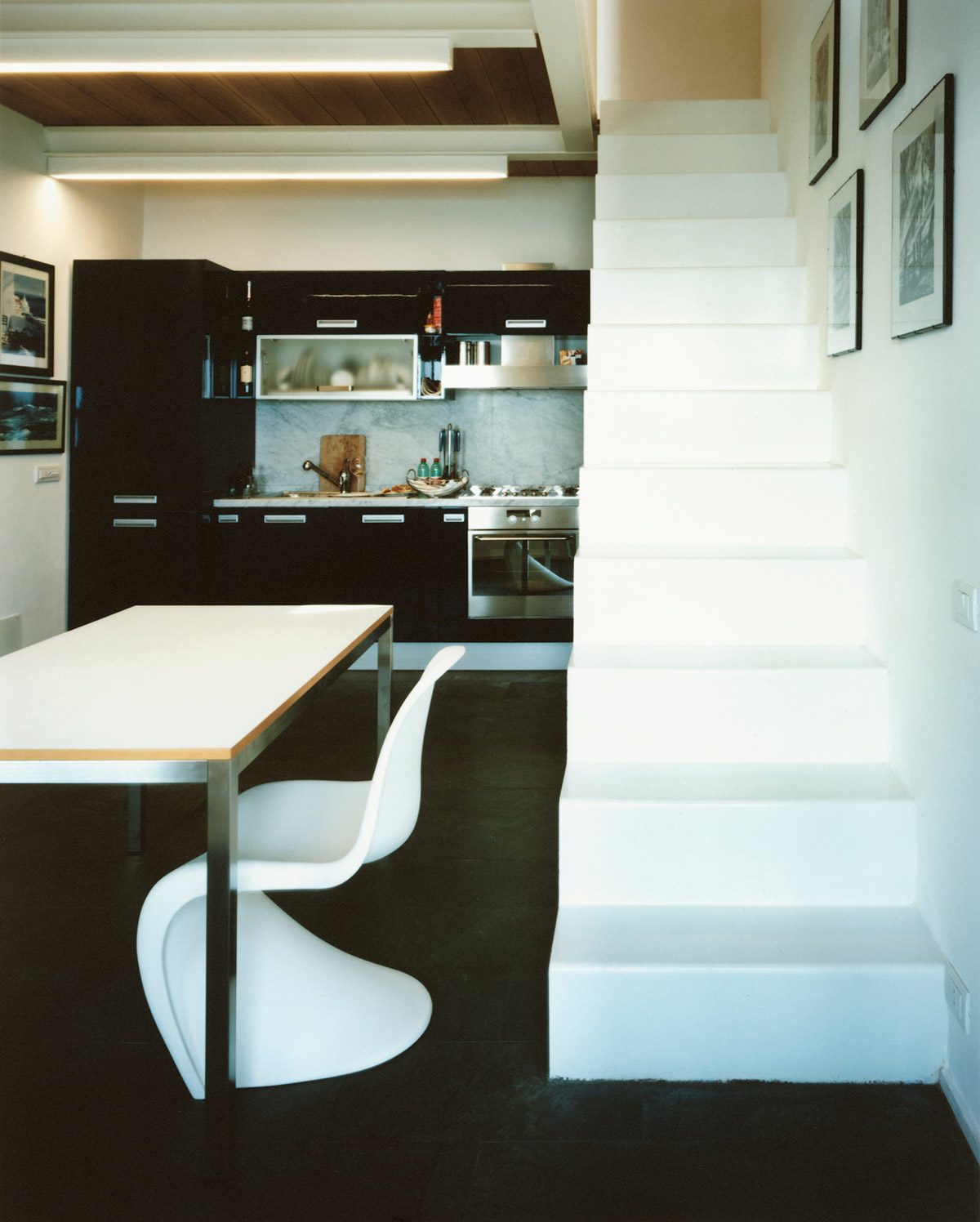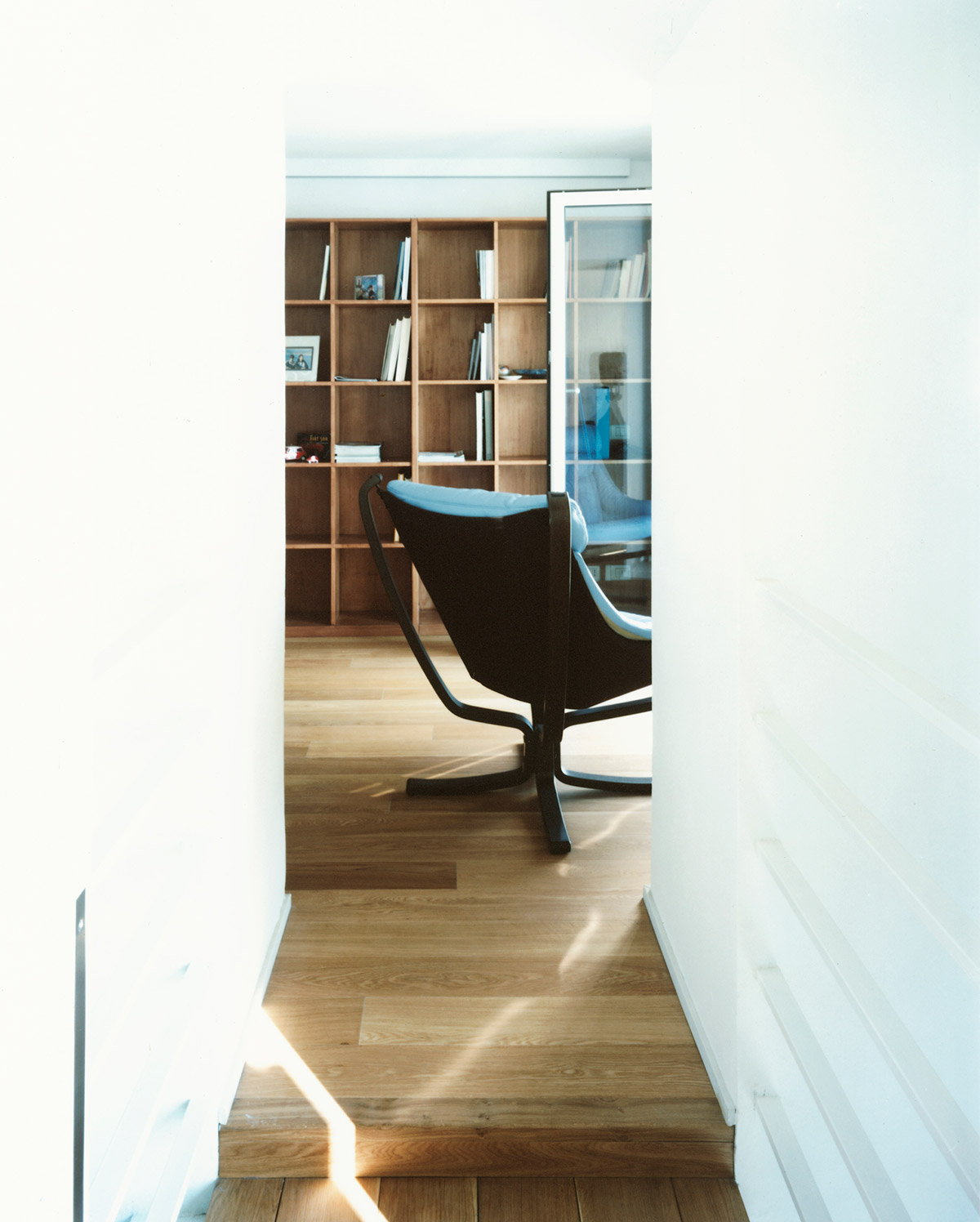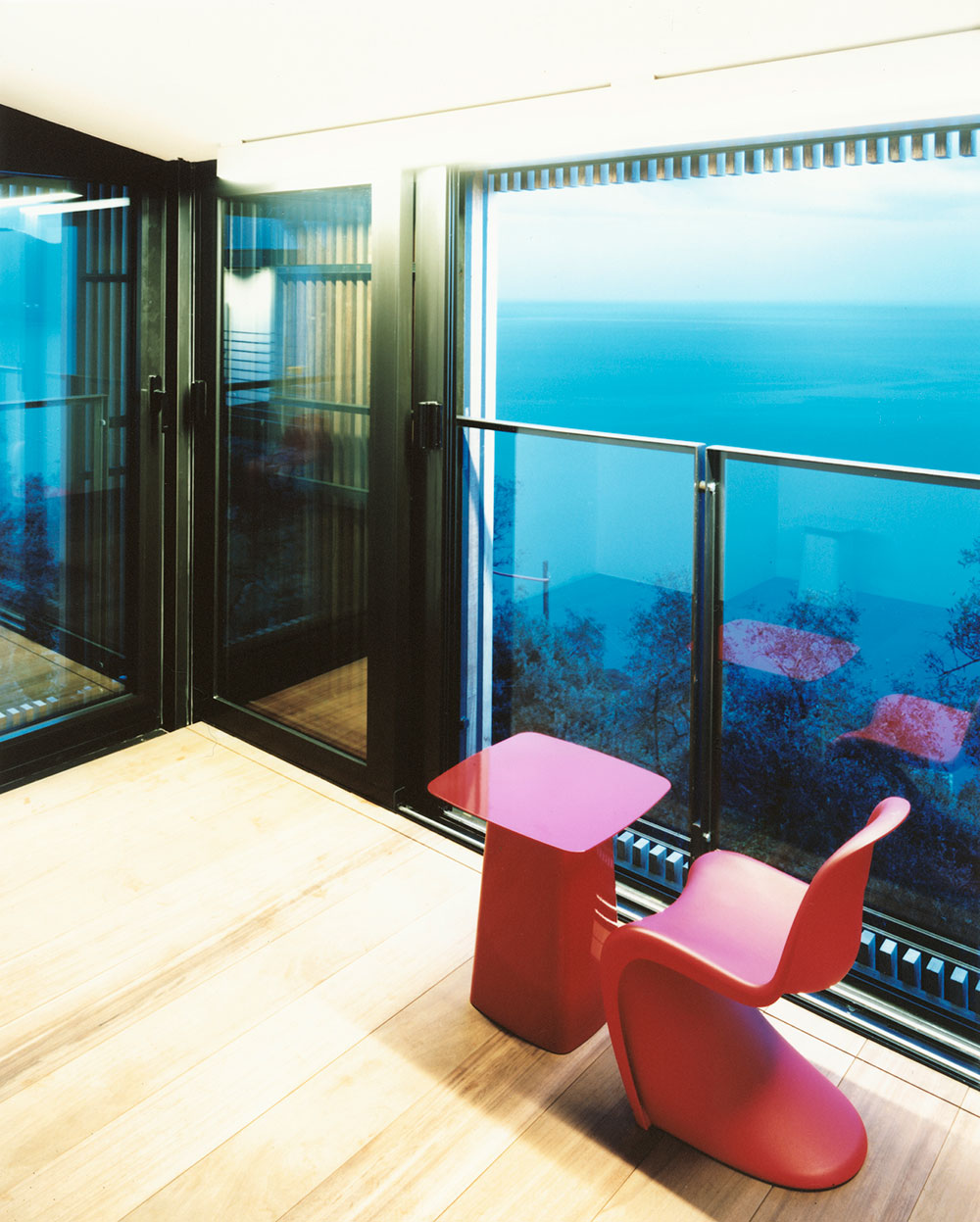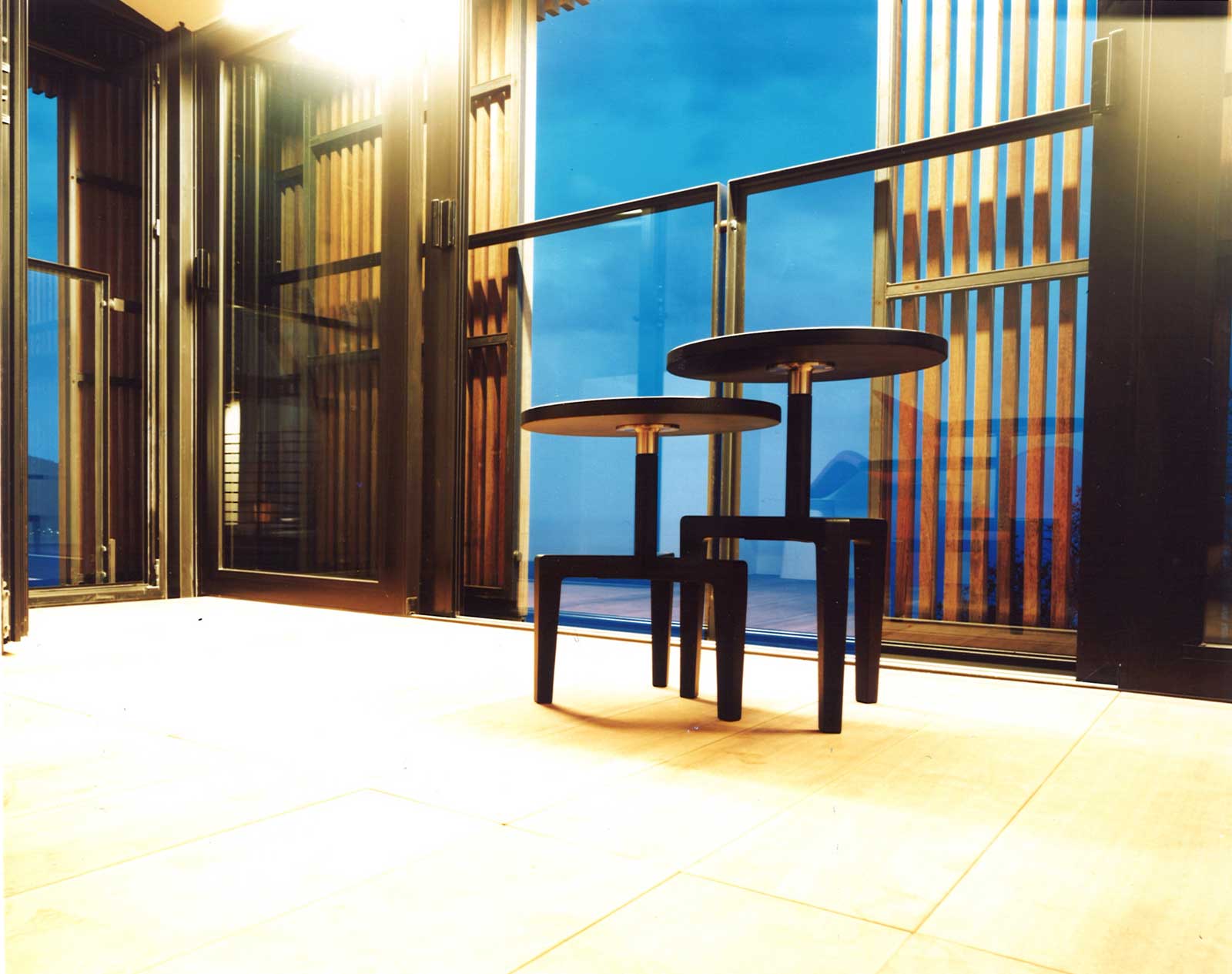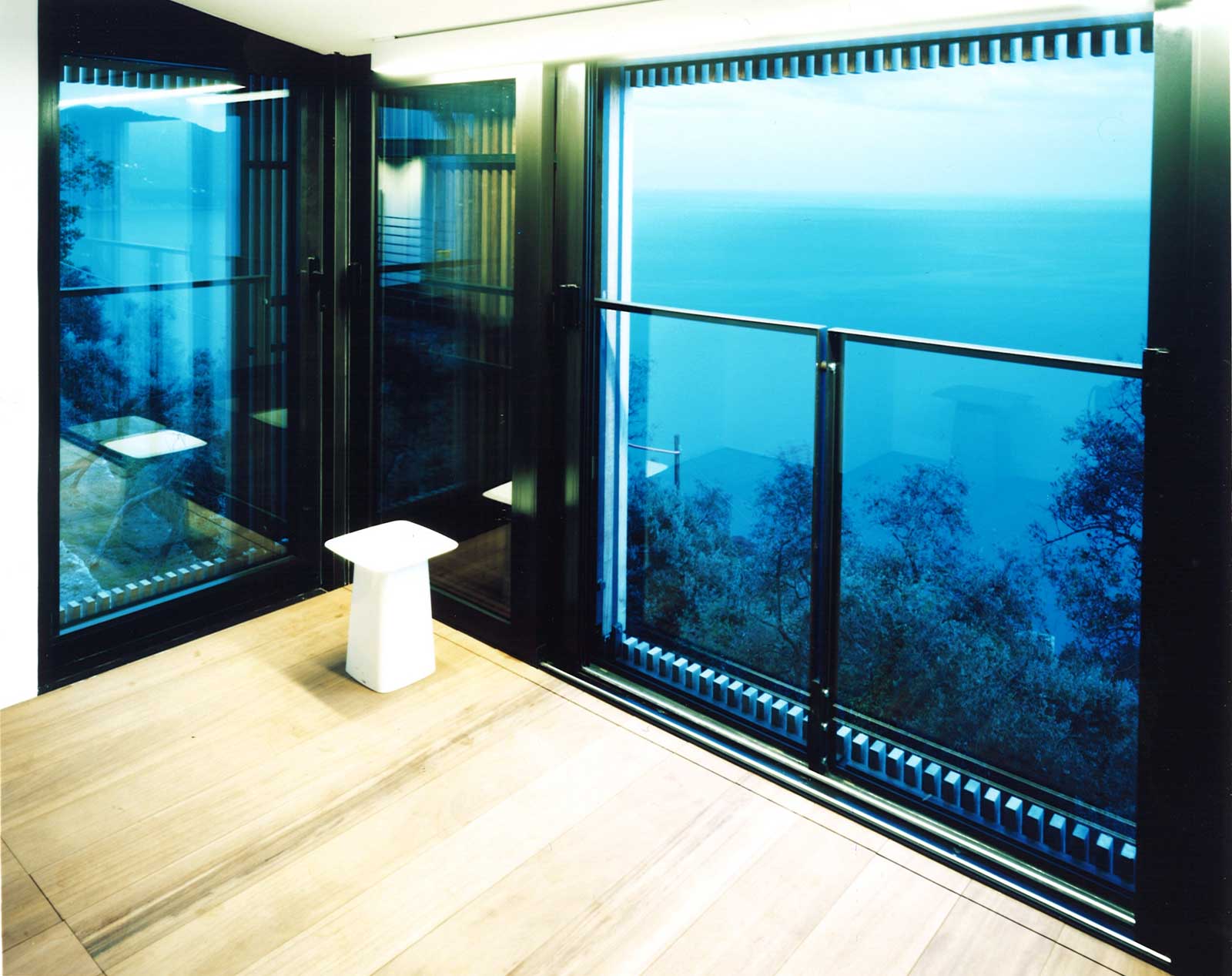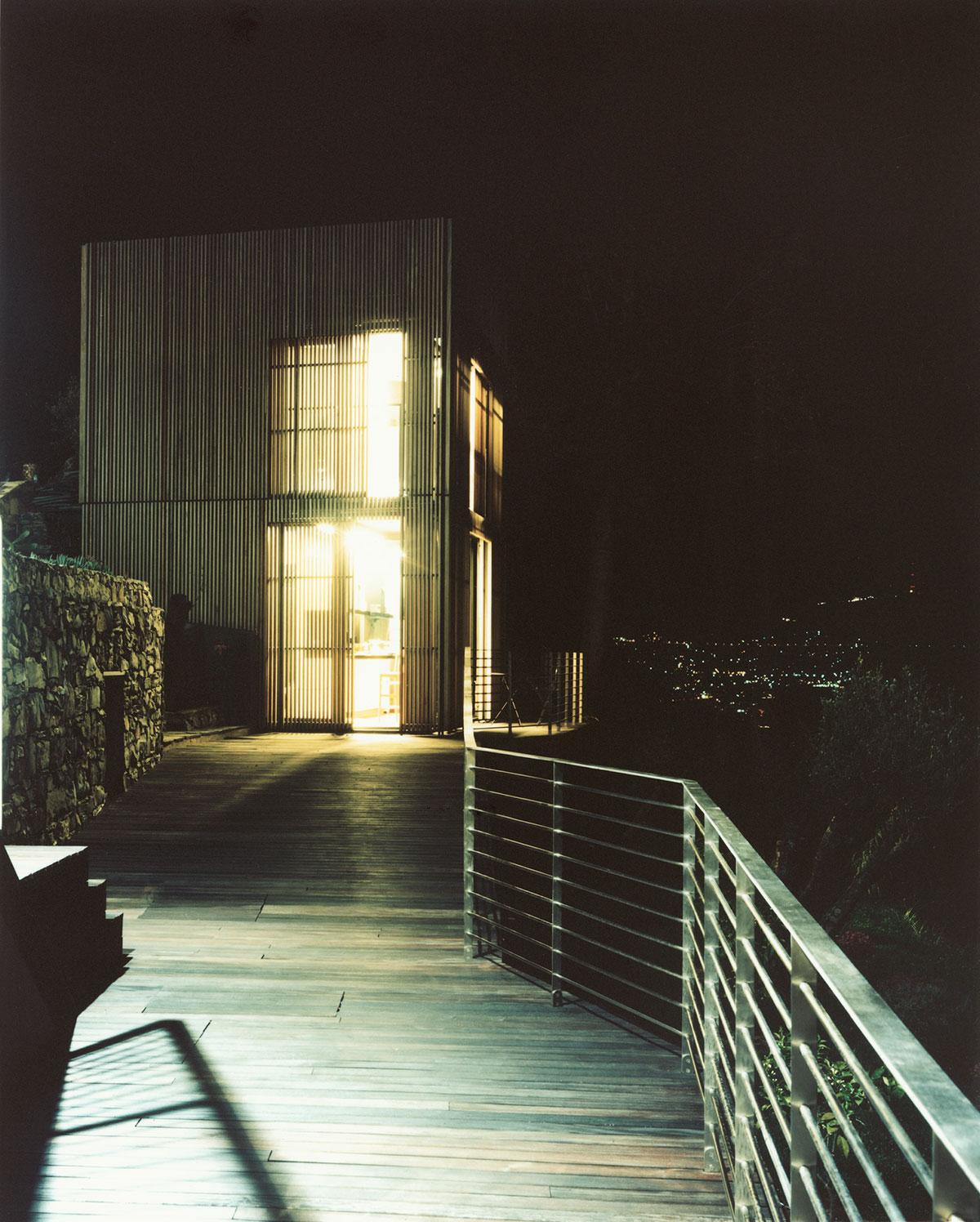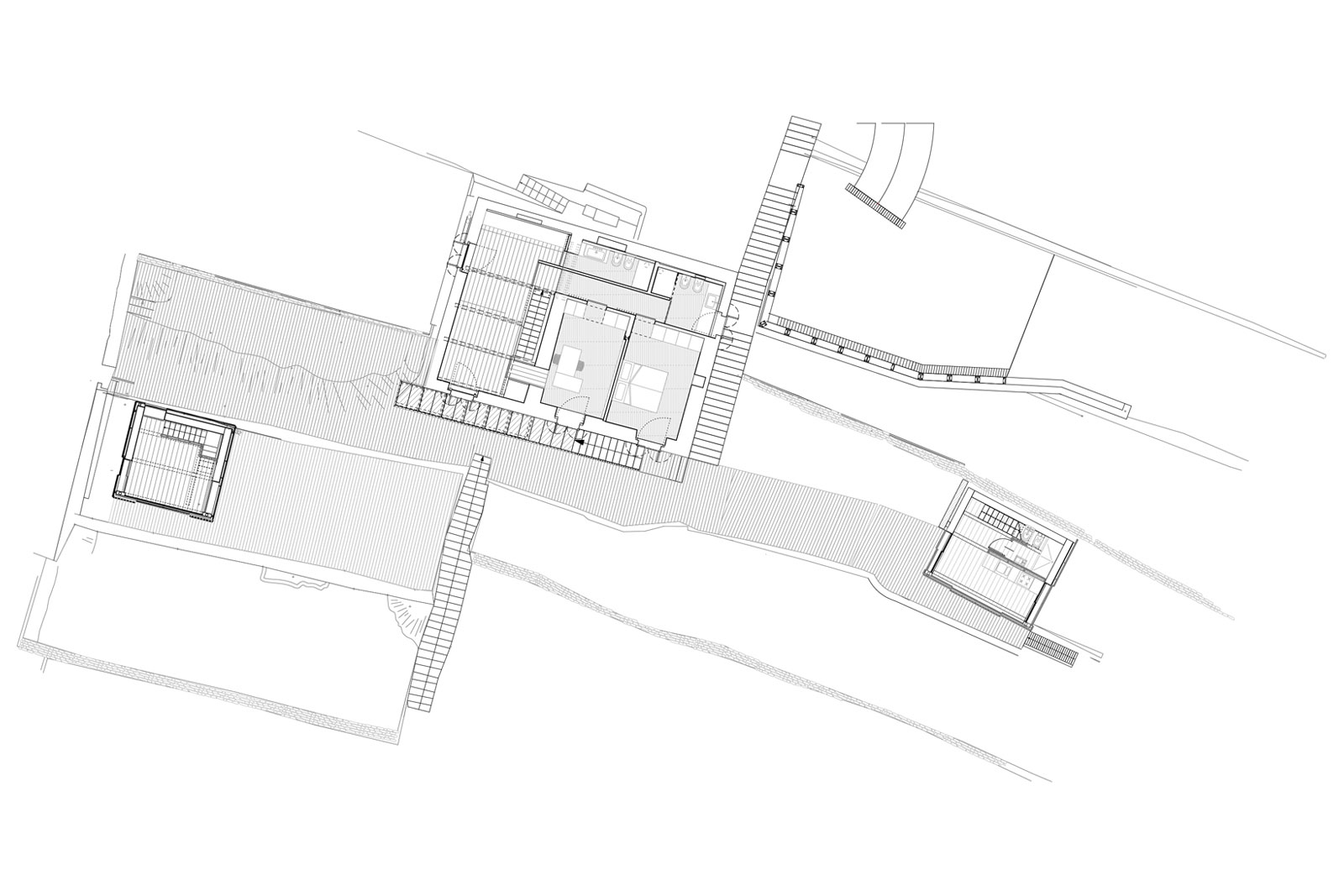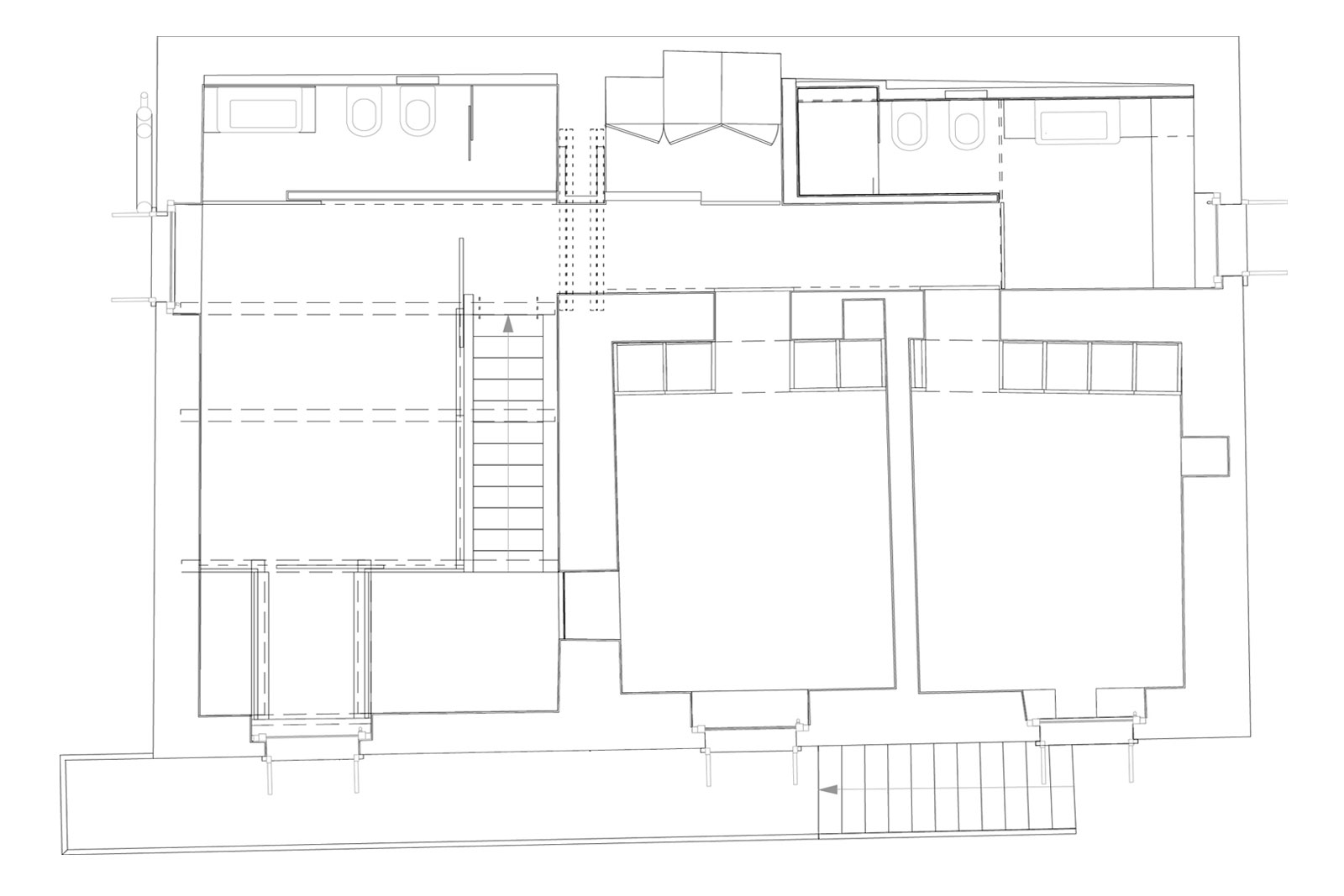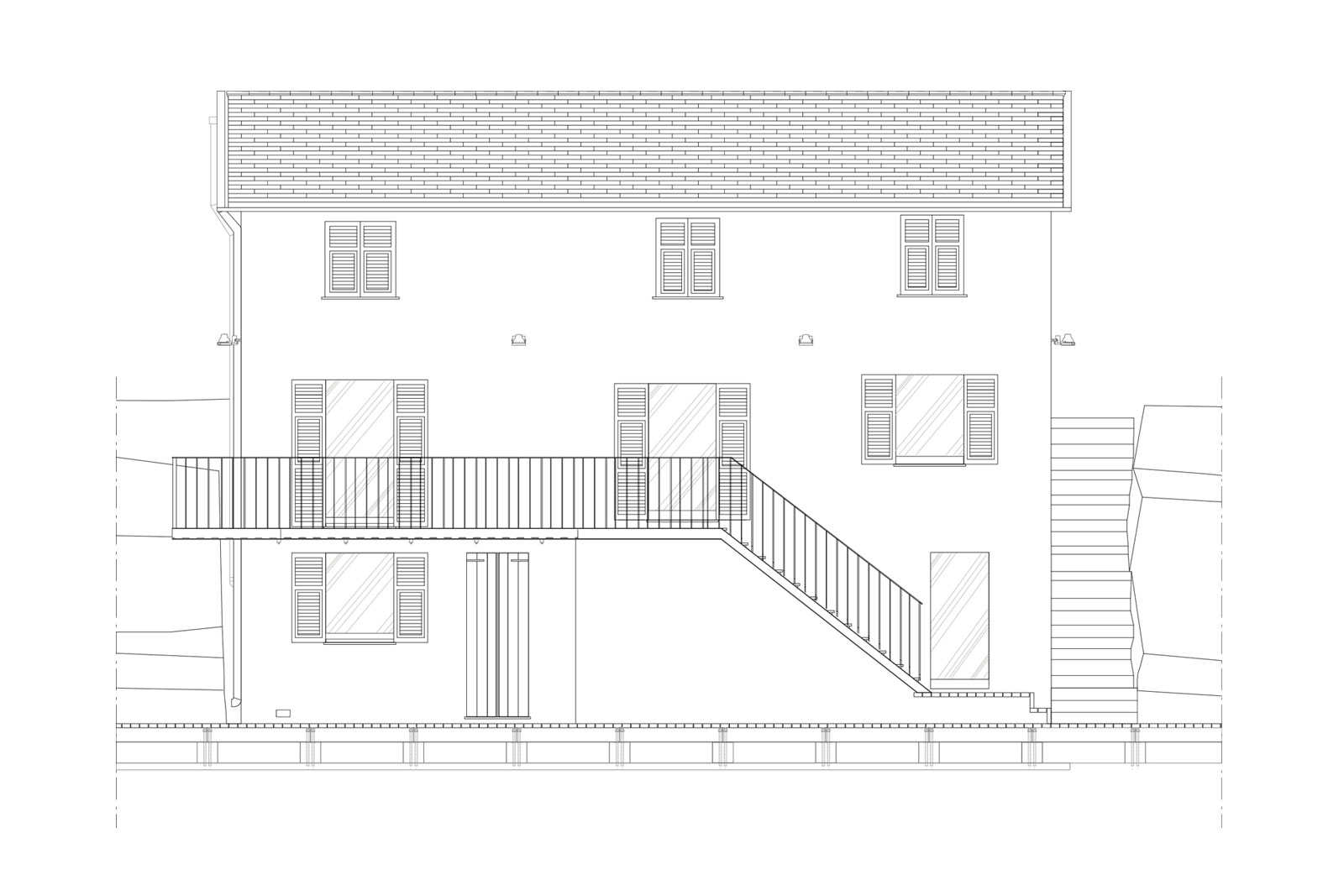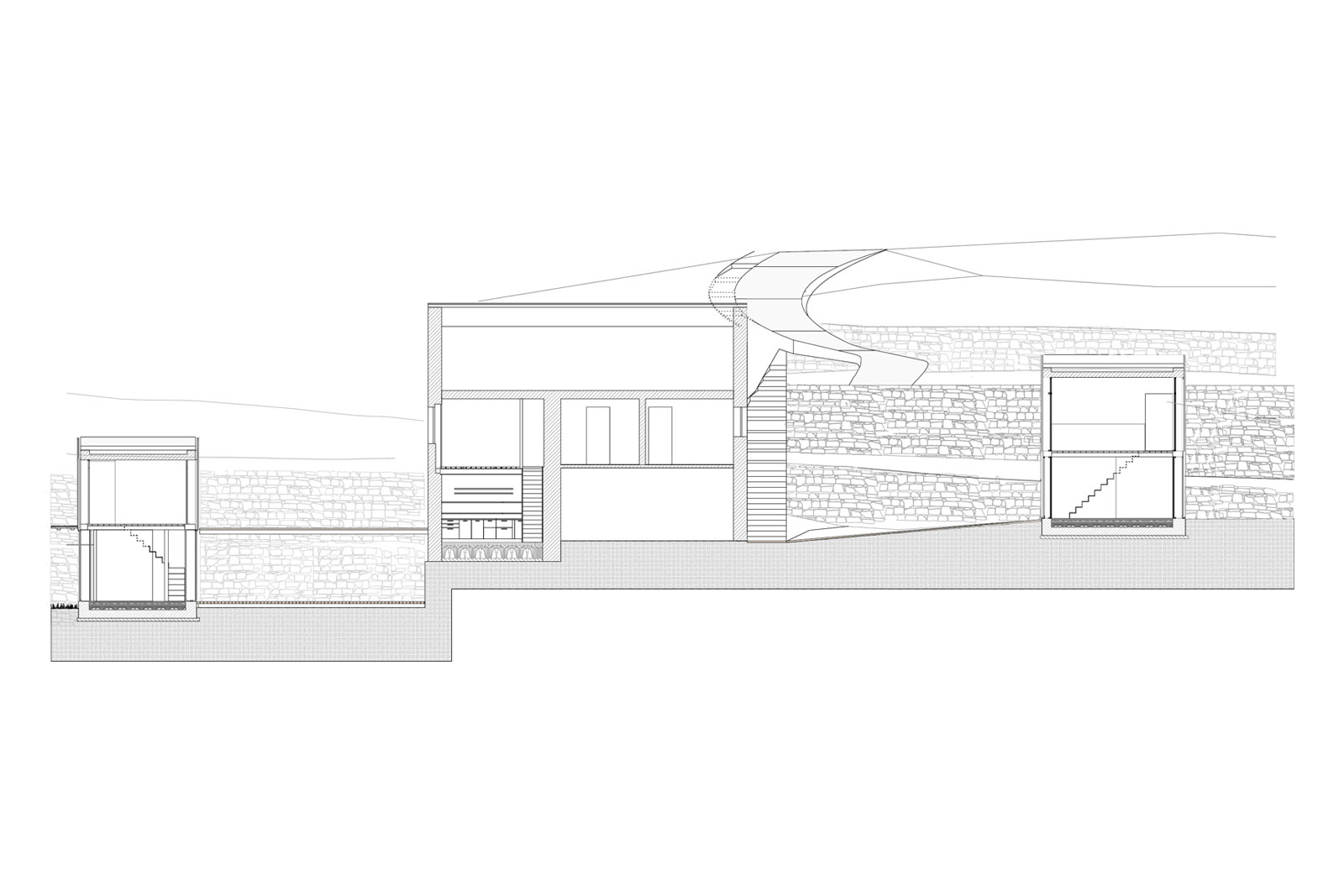 House between the sky and the sea
Sori (GE), Italy
2004-2011

program: Requalification of a villa
total area: 200 sqm
floor area: 86 sqm
client: Carpi & C. spa
Alfonso Femia / Atelier(s) Alfonso Femia with
structural engineering: Ms Ingegneria
services engineering: Marco Taccini
geology and geotechnics: Cesare Ferrero
safety and building yard advisor: Studio Russo
survey: Novenove progetti
photos: ©E.Caviola
"Is it possible to live between the sky and the sea at the same time?
In Sant'Apollinare this can happen.
The discovery of a place often hides what in reality nature has established.
Discovery generates awe and wonder… it is possible to fly while keeping your feet on the ground." AF
Is it possible to live between the sky and the sea at the same time?
In Sant'Apollinare this can happen.
The discovery of a place often hides what in reality nature has established.
Then the project must, as a prior strategy, stage the exceptional condition of inventing a place that does not seem to be there but that in reality only needs to be discovered.
The project then is outside of space, enclosing it, filtering it, using it as a perceptive container, entering in counterpoint between different materials and densities. What man founded, with strength and courage, can be introduced today with lightness and sensuality. And dimension… becomes relative.
The place is to be conquered by will and responsibility.
Discovery generates awe and wonder… it is possible to fly while keeping your feet on the ground.

The project envisaged a conservative rehabilitation with a change of partial use of the existing building and a landscape-environmental redevelopment of the external area, including two wooden artifacts in precarious conditions. The site is located on a slope in an area that was formerly affected by agricultural activities, now partly abandoned, and on which mainly olive trees insist. The intervention did not involve a volumetric variation of the building but changed the use of the room on the ground floor, creating visual and spatial continuity of all environments. This was made possible by replacing the existing attic with a mezzanine/living room which, through an internal staircase, connects the "day" area on the ground floor and the "sleeping area" on the upper floor. The project involved a modest remodeling of the slopes and the creation of functional continuity between the building and the two existing structures through a promenade in wooden slats that allows to visually and functionally embrace the entire property. The two wooden buildings, which were in precarious conditions before the intervention, were reconstructed without volumetric variations providing an external wooden casing and enclosing-hiding a second glass casing with a slate roof.
The project also includes the construction of a swimming pool right at the foot of the building.