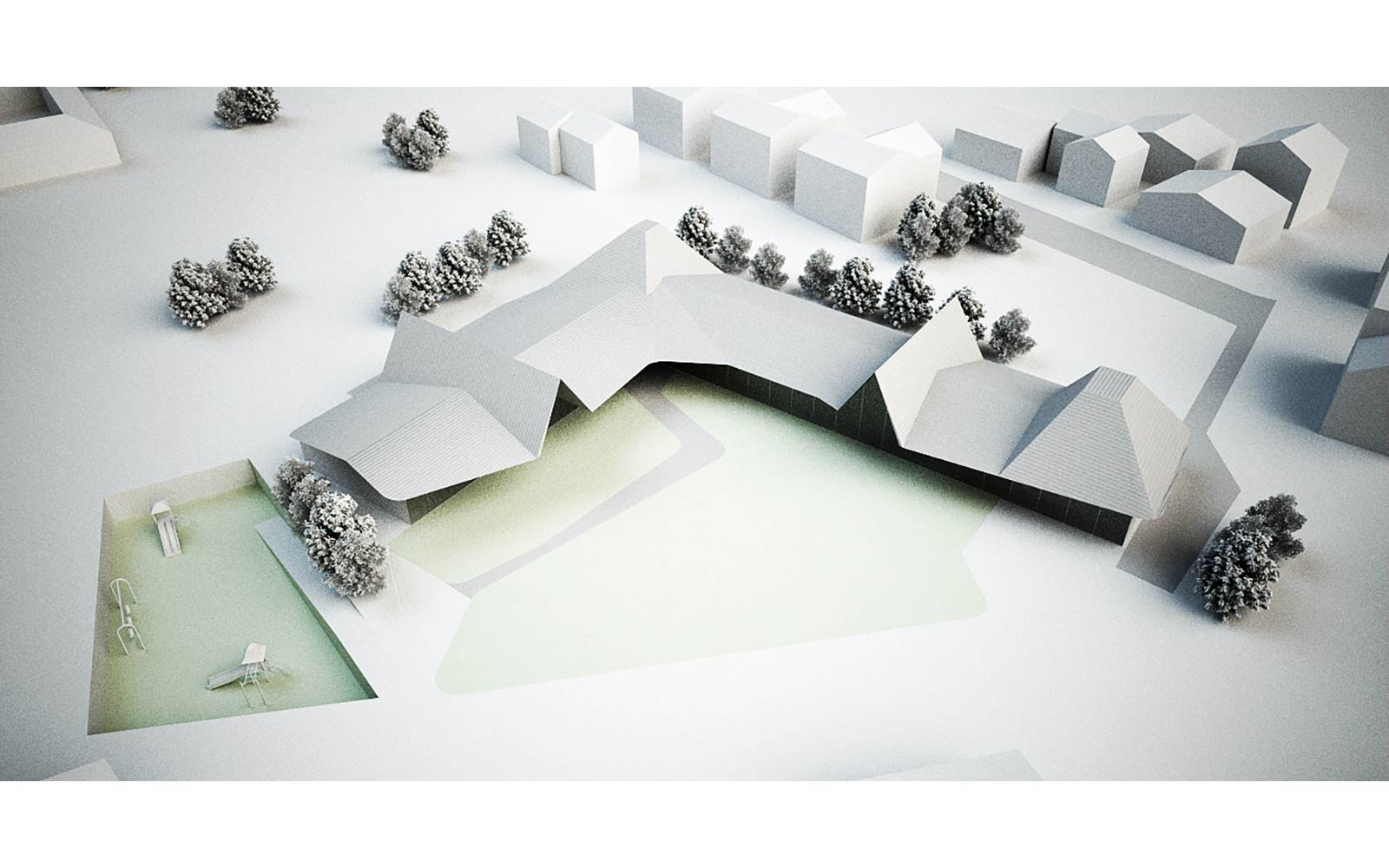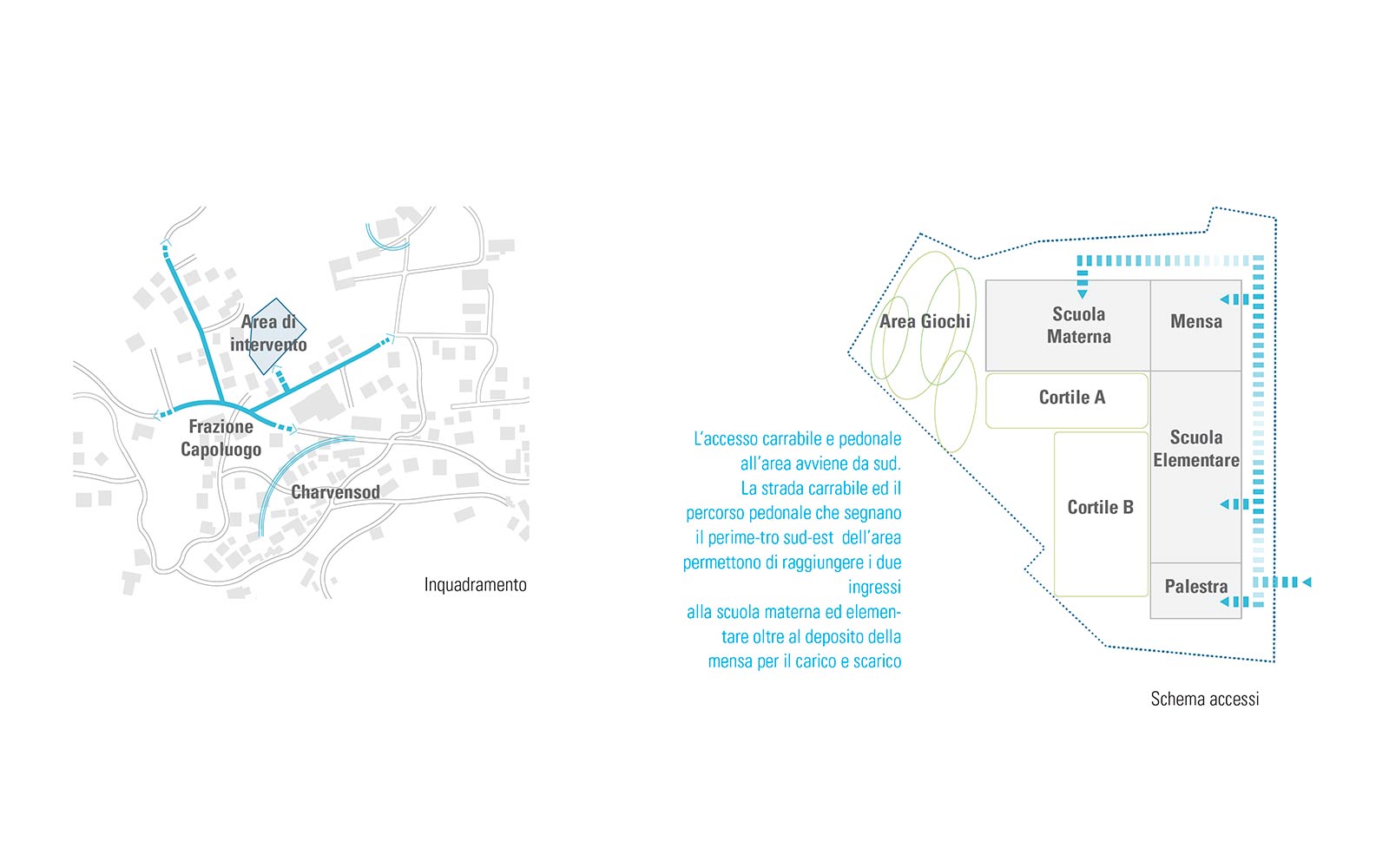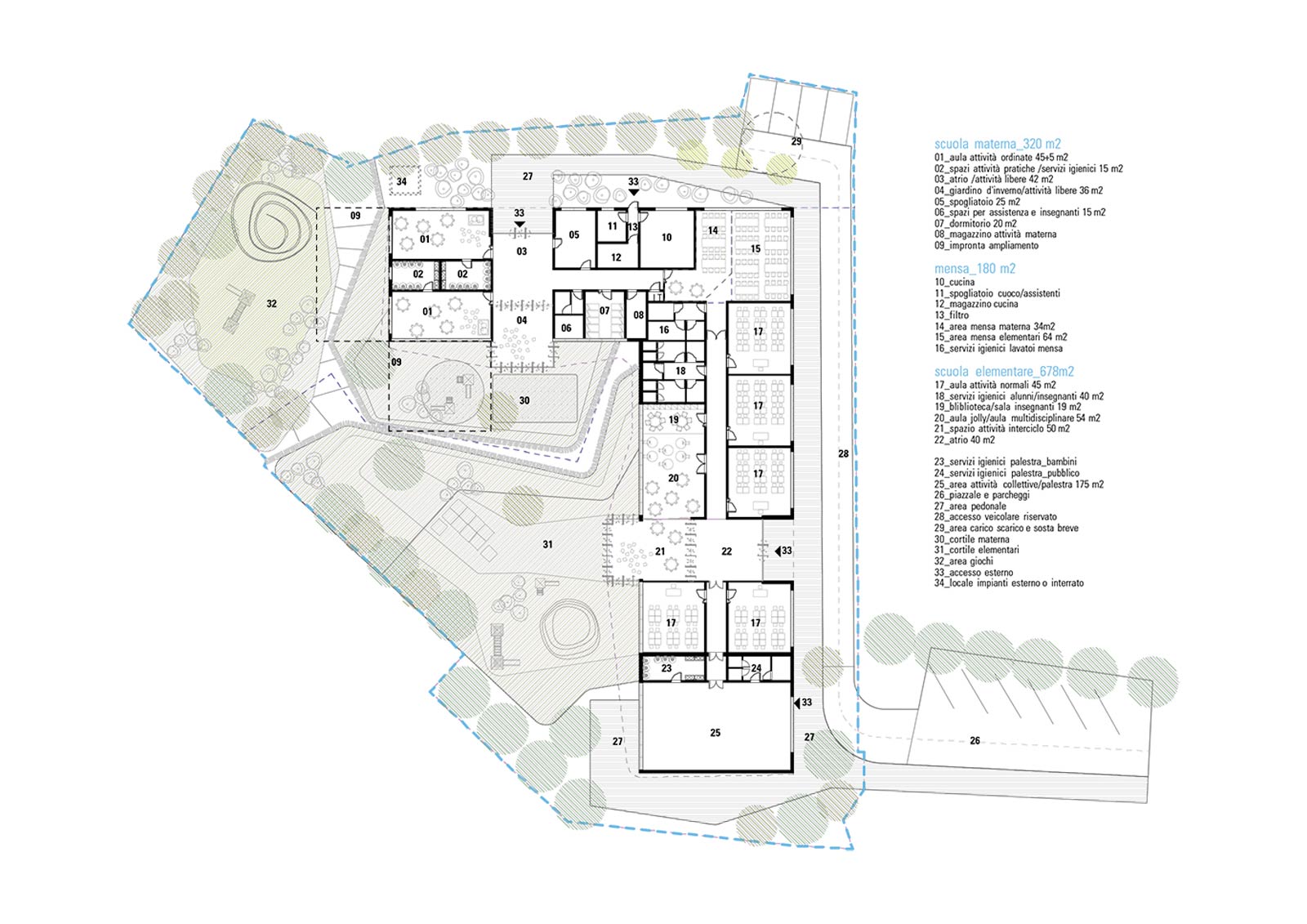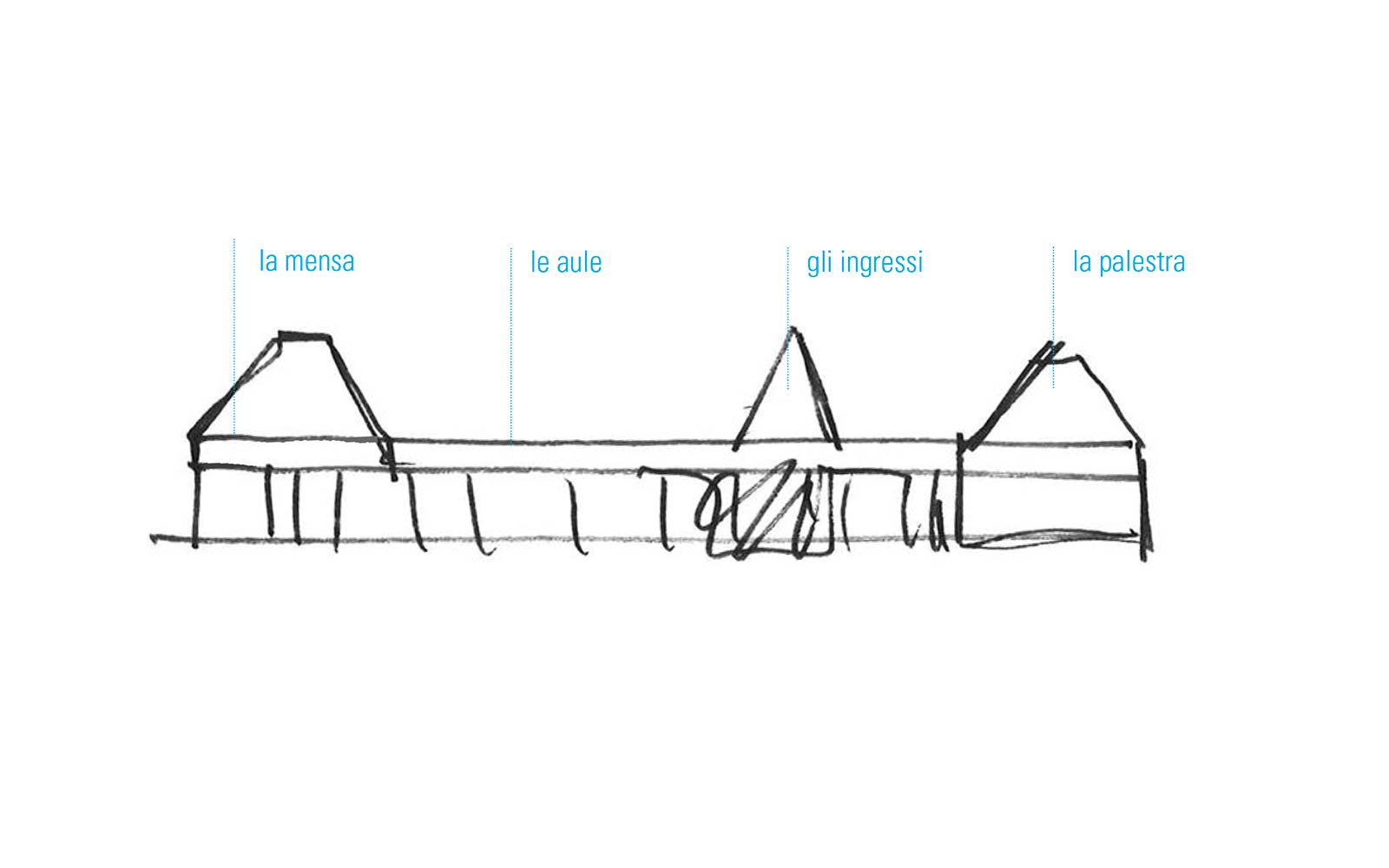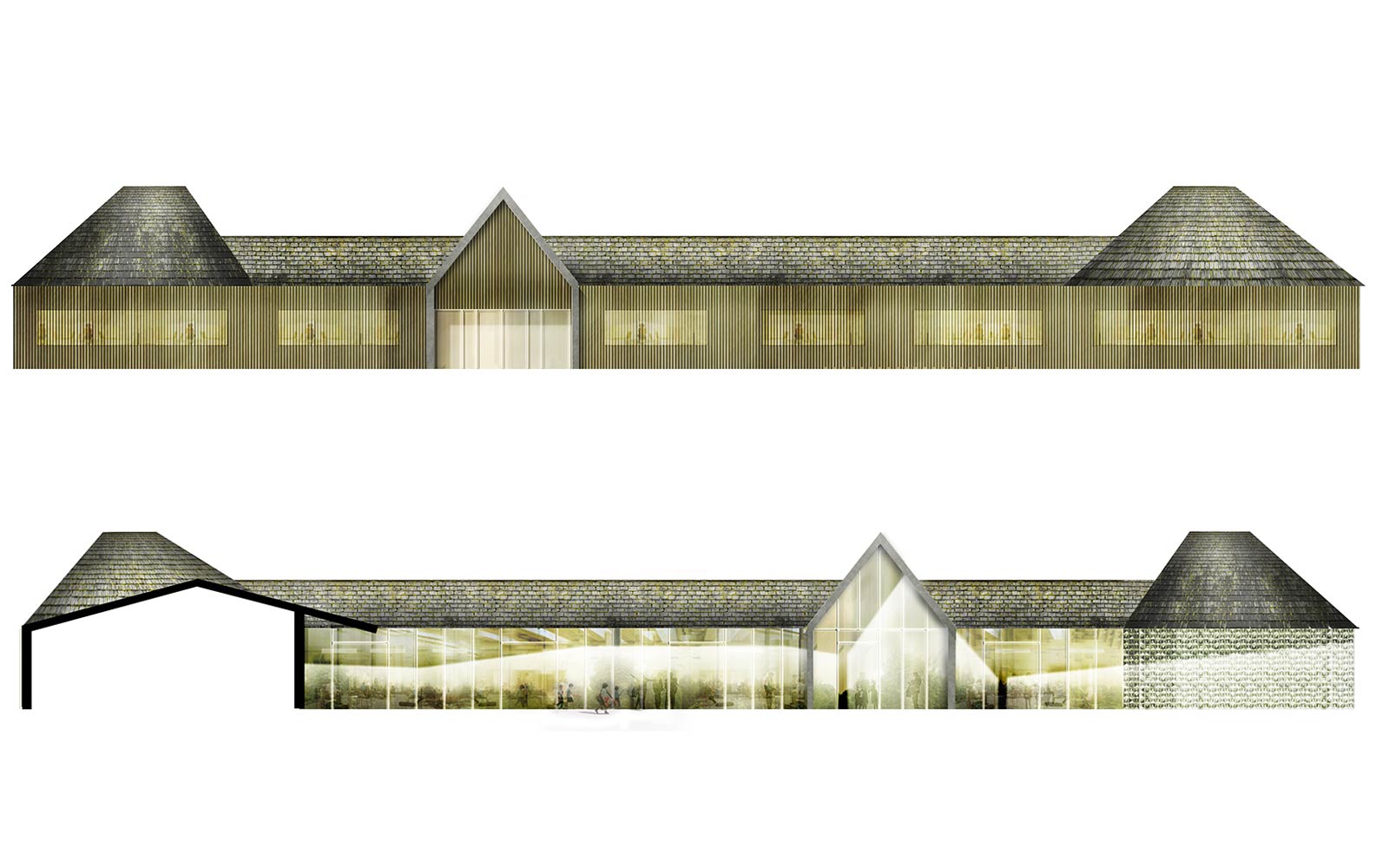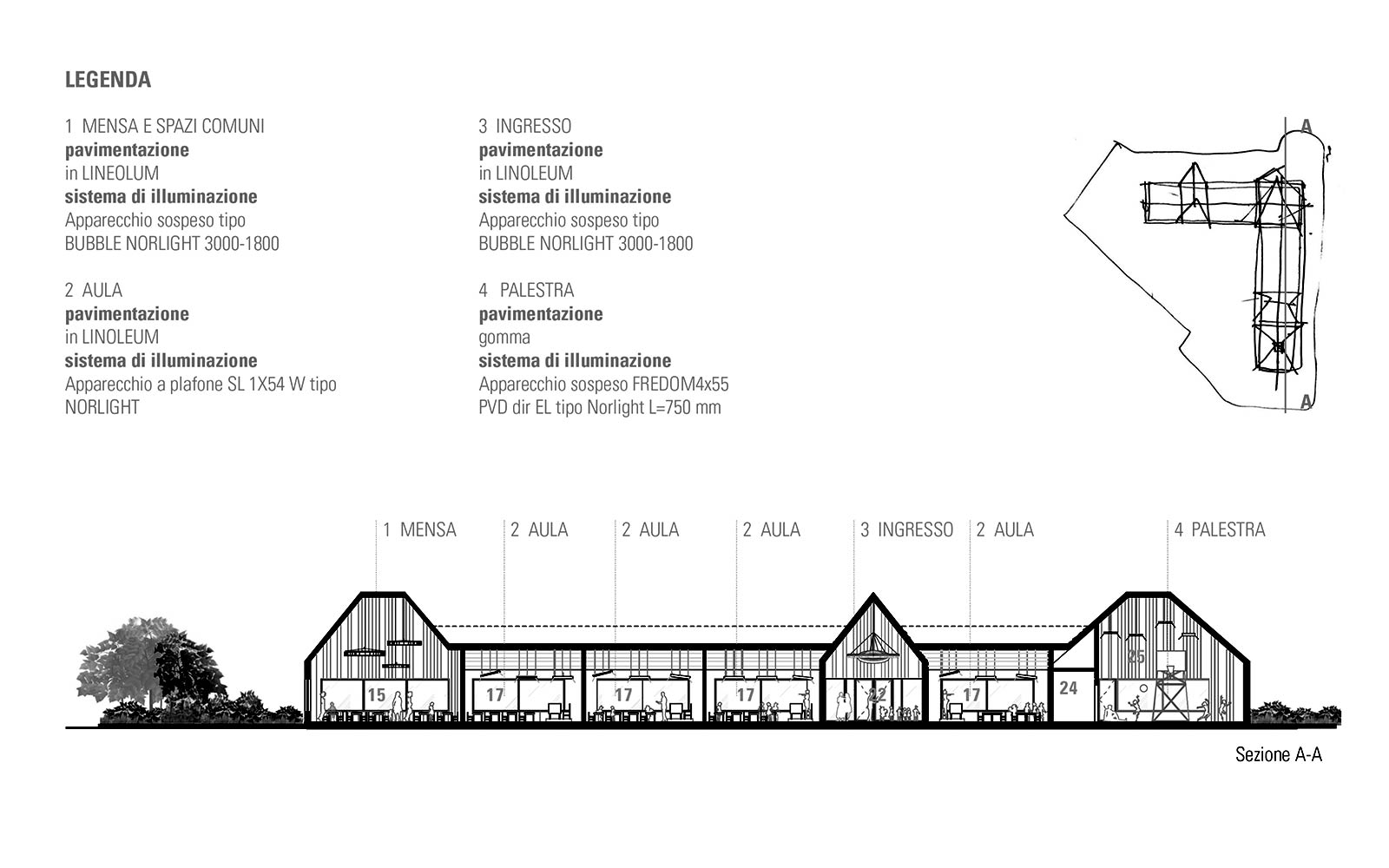 Re-functionalization of the elementary school and kindergarten in Charvensod


Charvensod, Italy
2013

program: Project for the construction of an elementary school and kindergarten located in Charvensod
area:
> kindergarten: 320 m2
> cafeteria: 180 m2
> elementary school: 678 m2
client: Comune di Charvensod
project: Alfonso Femia * with
structural and services engineering: Sitec Engineering srl
images: ©Atelier(s) Alfonso Femia
"Whatever the size of the city, the community and the school itself, the construction of a building intended to welcome the future of the community is a very important undertaking." AF
Designing and building a school is a public event.
Whatever the size of the city, the community and the school itself, the construction of a building intended to welcome the future of the community is a very important undertaking.
For this purpose we imagined a building that was both representative and functional, recognizable, but able to dialogue with the surrounding landscape.

The new elementary school and kindergarten will be replacing the existing buildings.

The new building is cgaracterized by an "L" -shaped plan, consisting of two rectangular sleeves that develop on a single ground floor.
The school complex is organized in 4 distinct blocks:
– kindergarten,
– cafeteria,
– elementary school,
– collective activities / gym area

The north facade is characterized by the use of stone and glass. The gym is illuminated thans to a diamond-shape glass cement.

The south facade is designed to have glass windows in correspondence with the classrooms, the canteen, and the common areas, while the rest of the facade is treated with plaster.
The façade is also scanned by wooden strips, which become both a compositional system and a solar protection system.