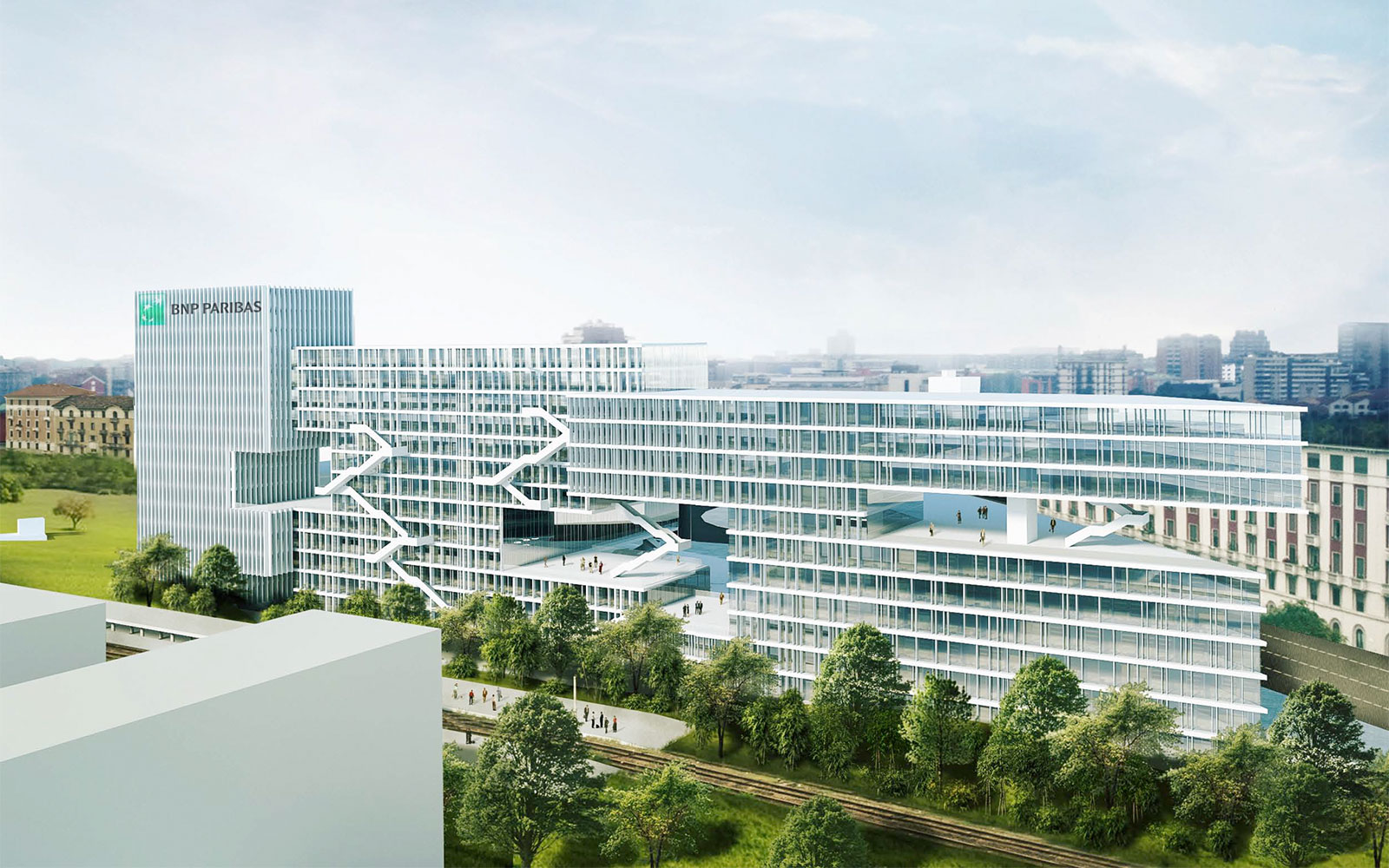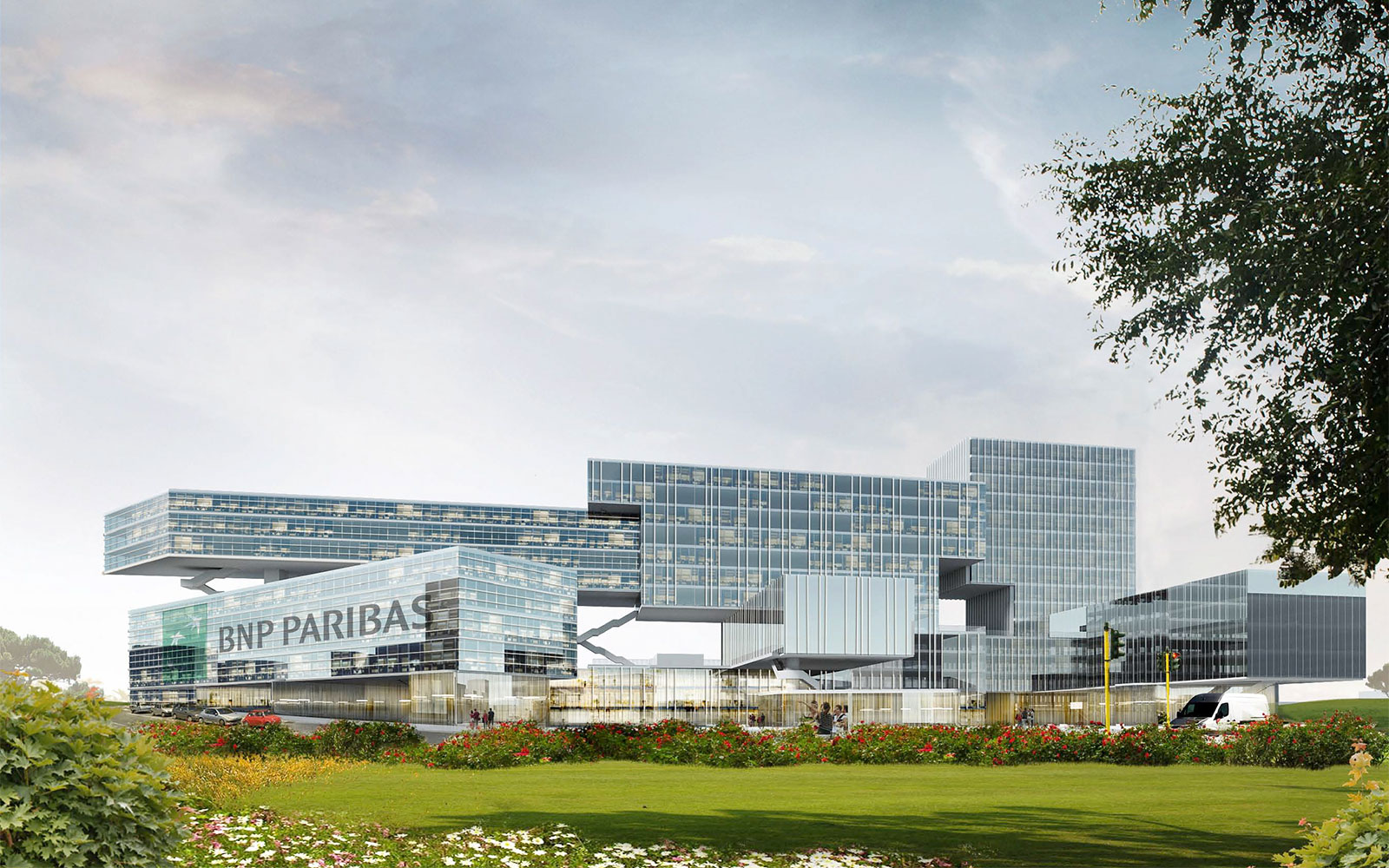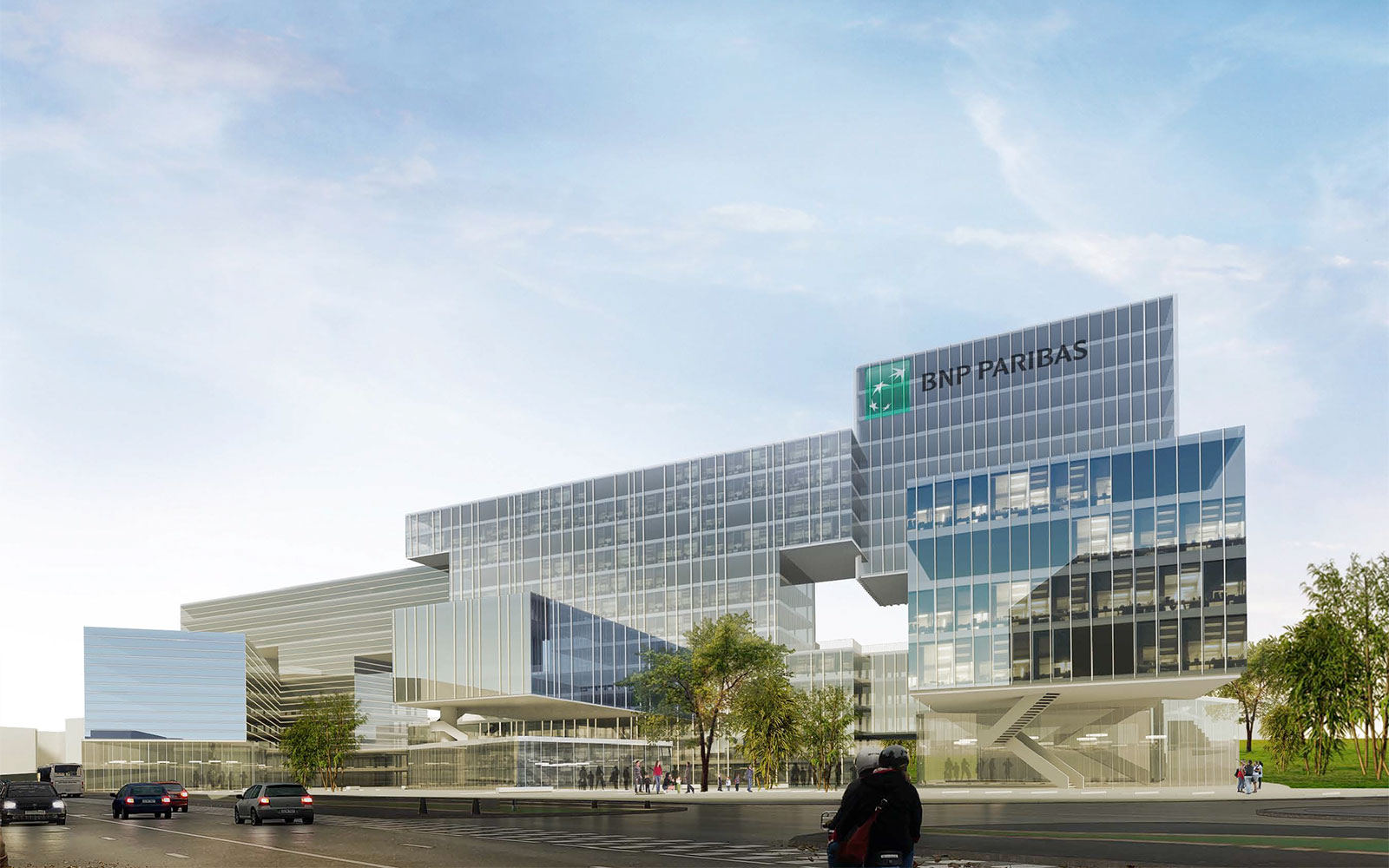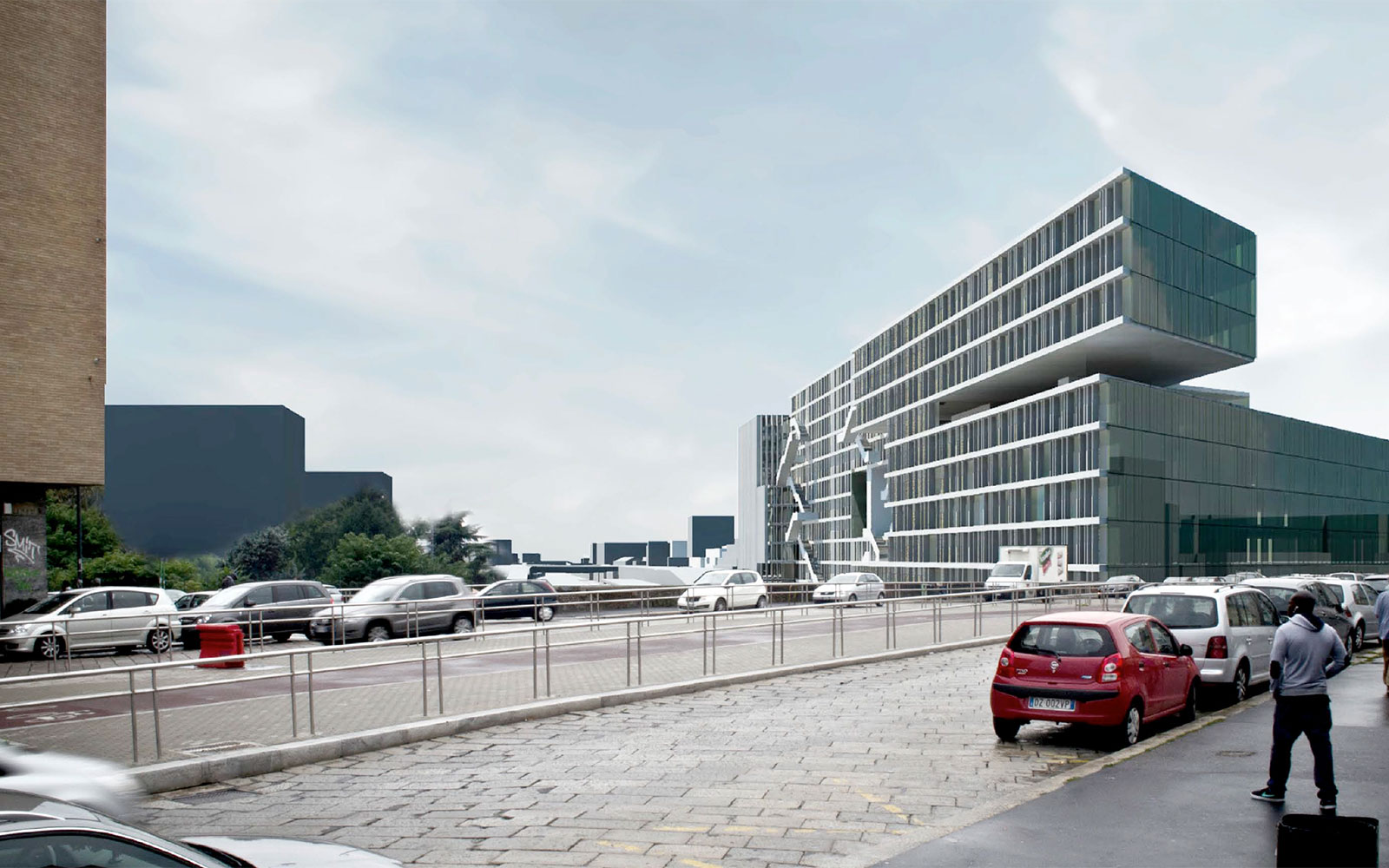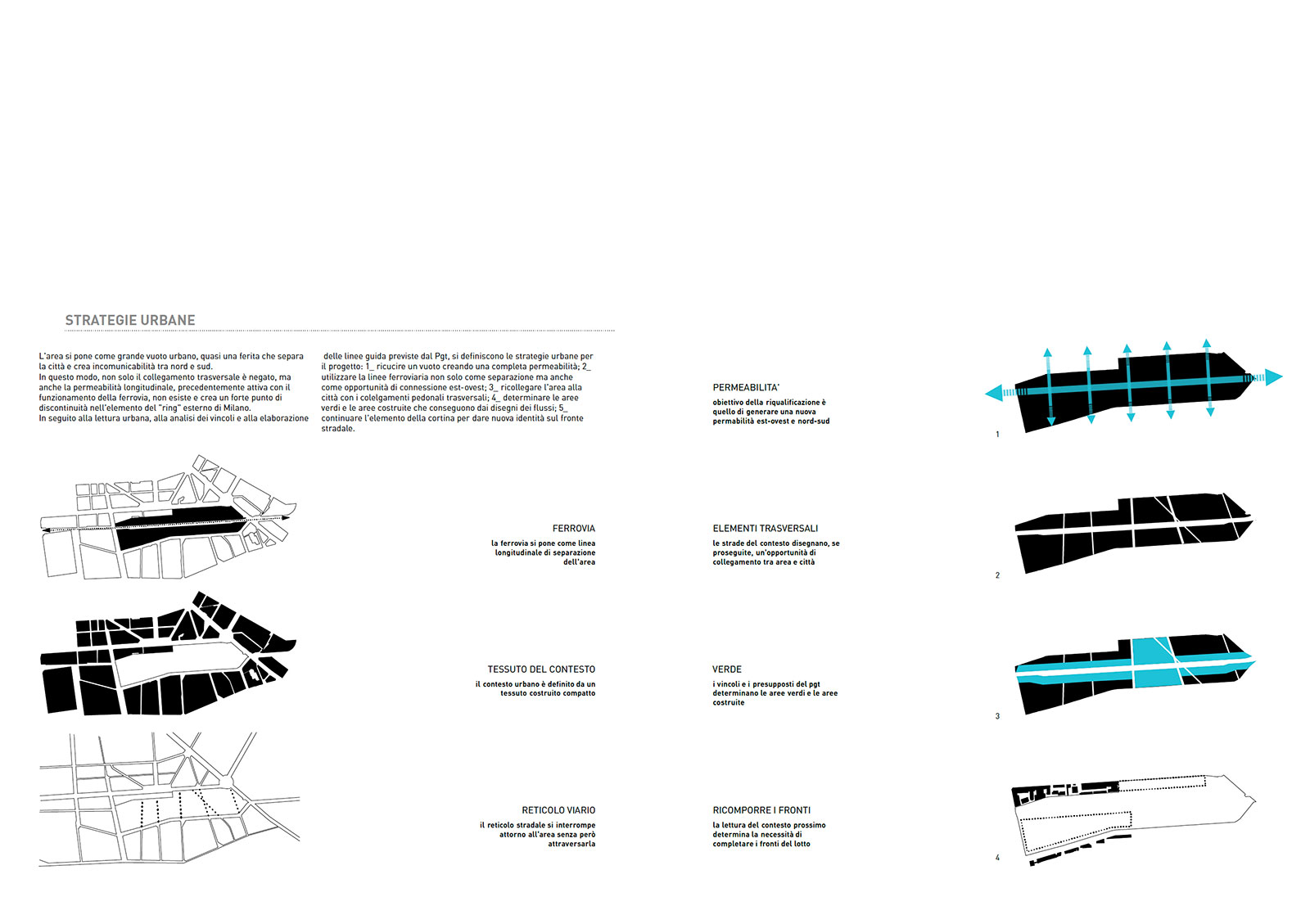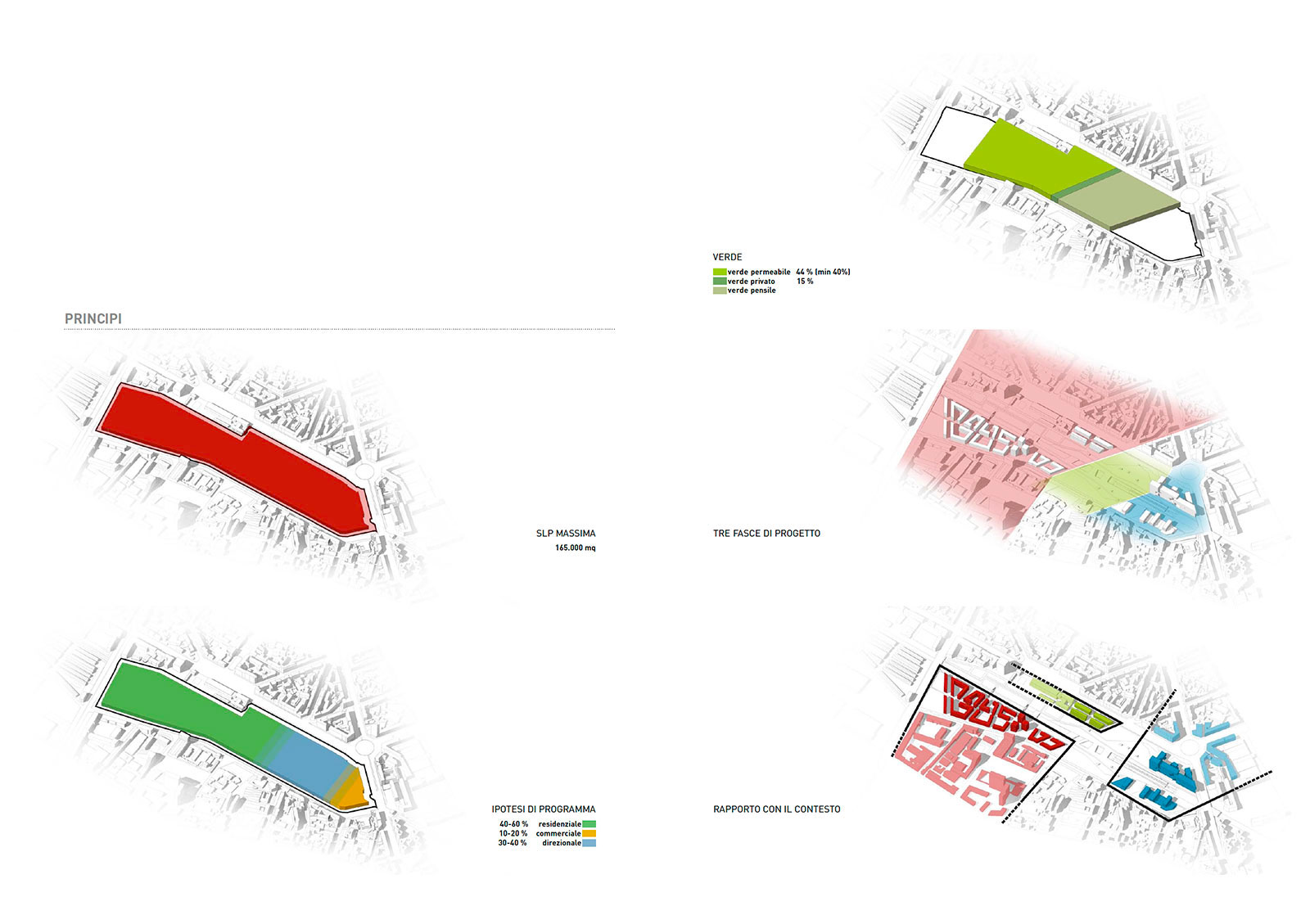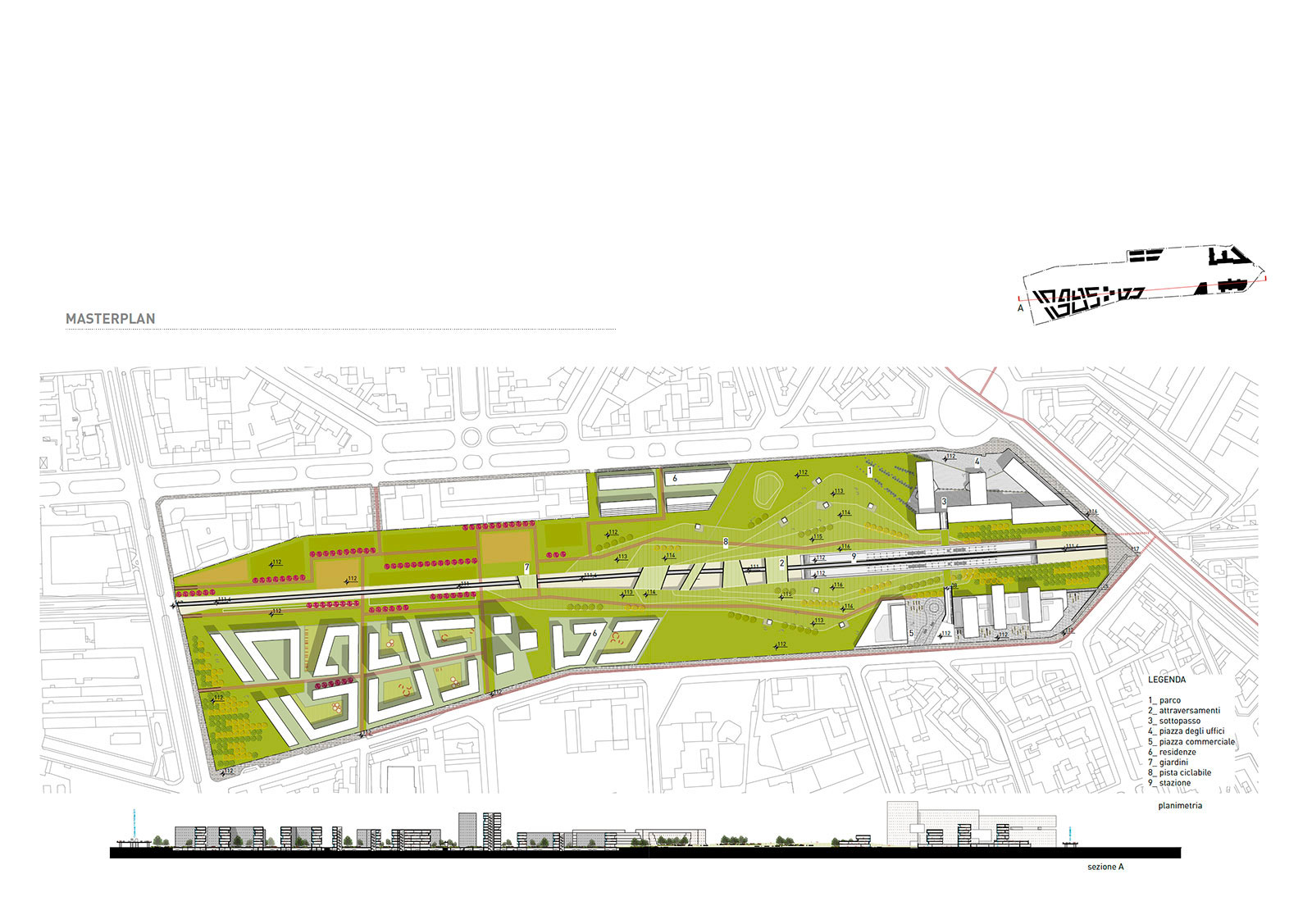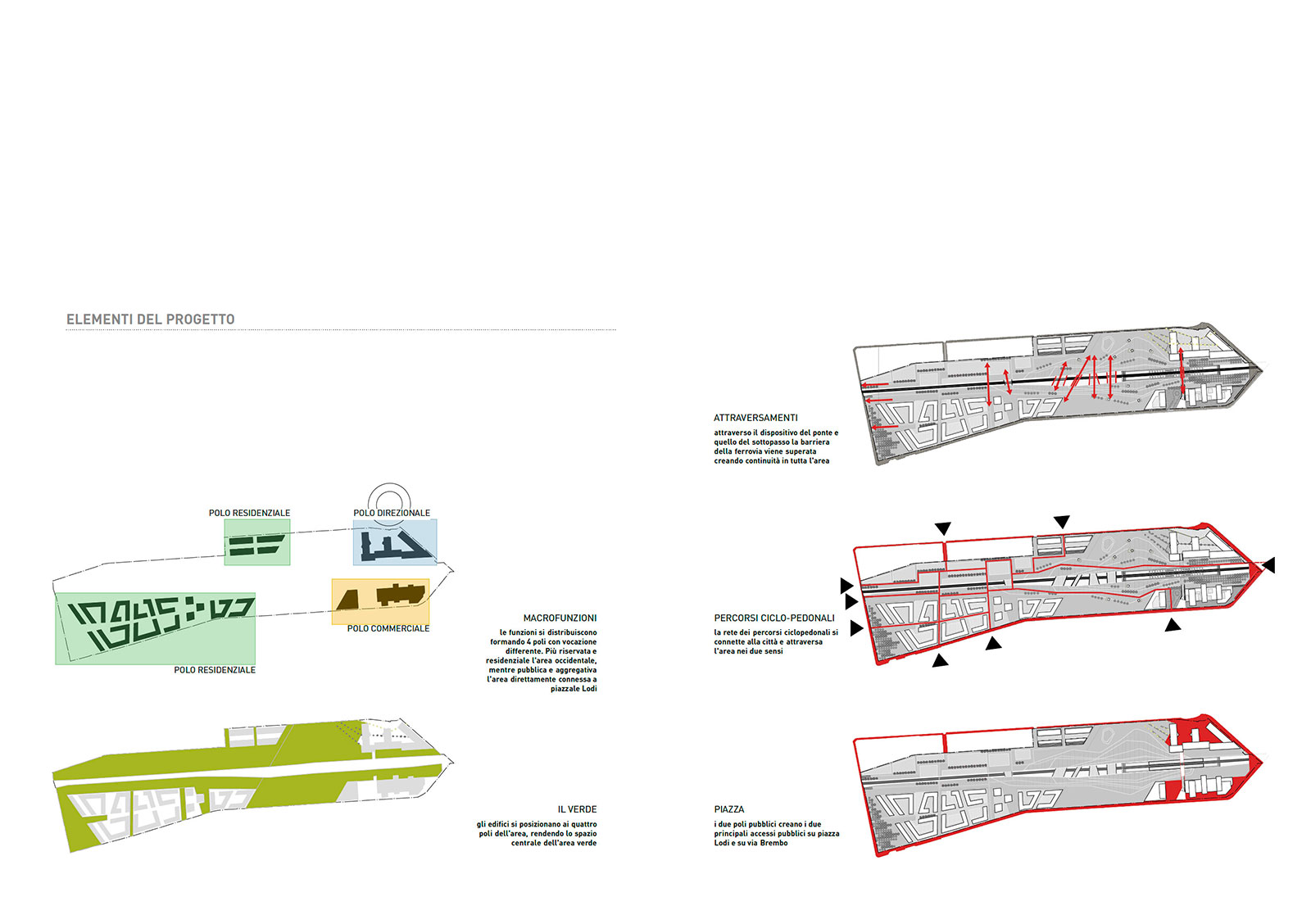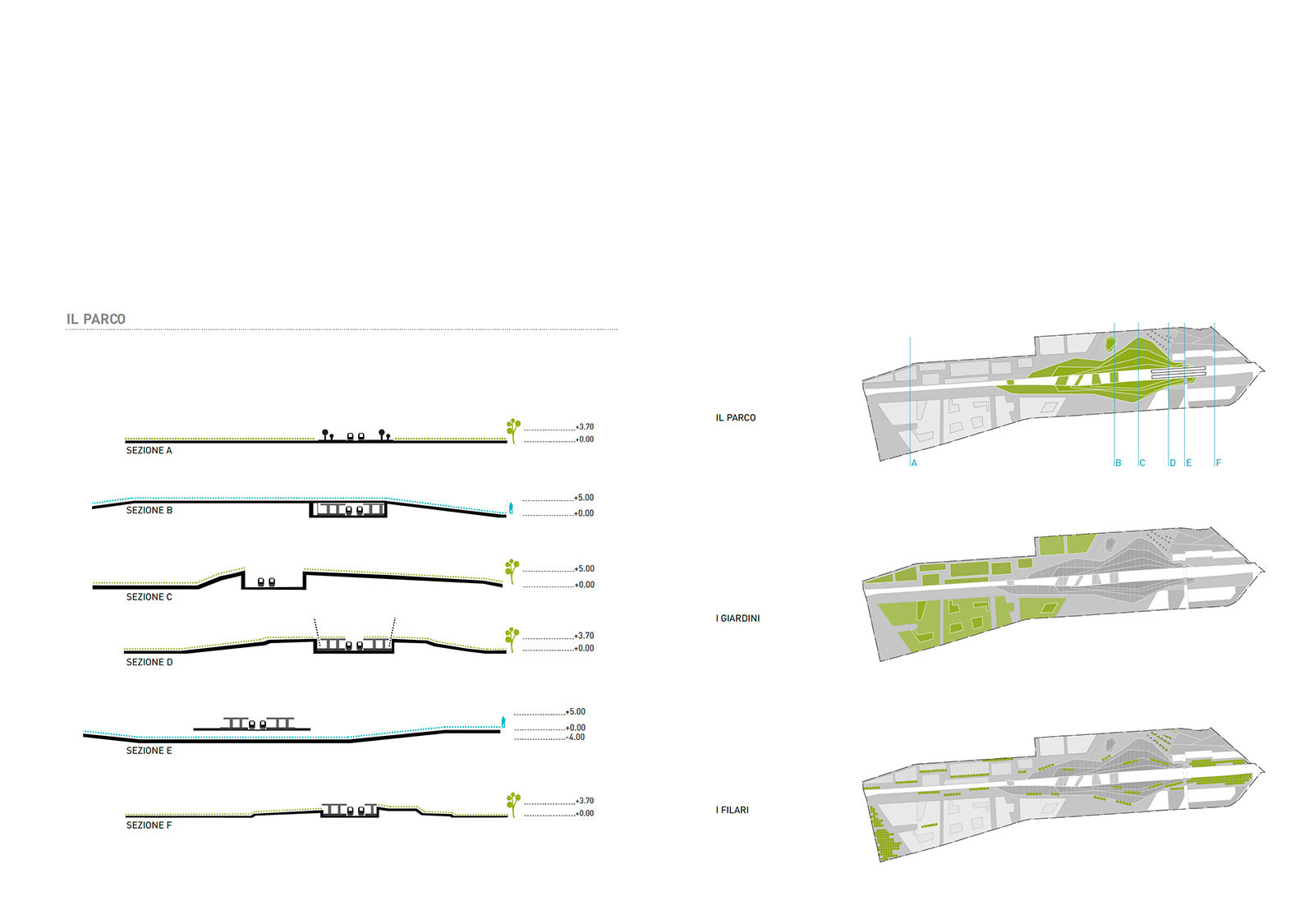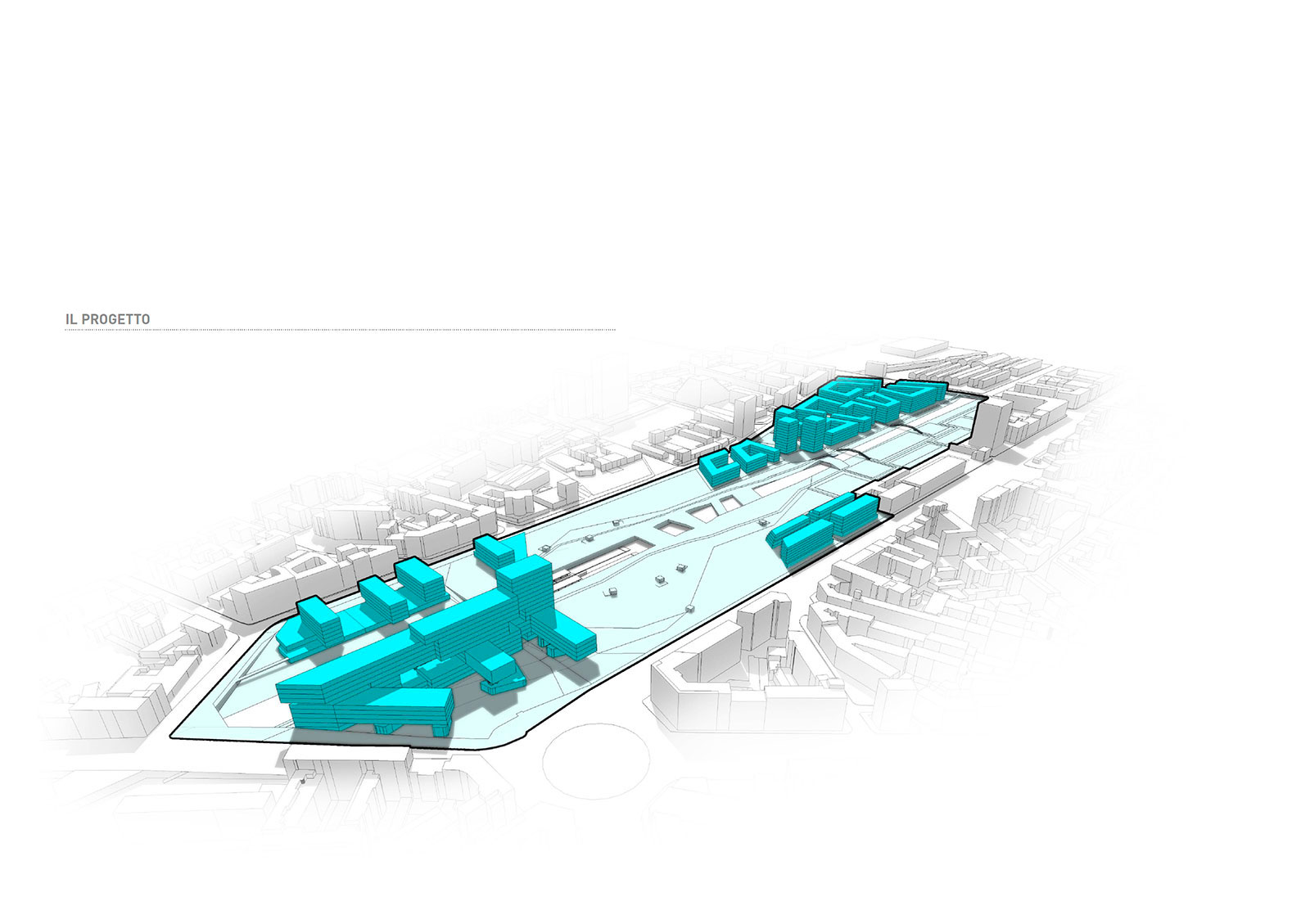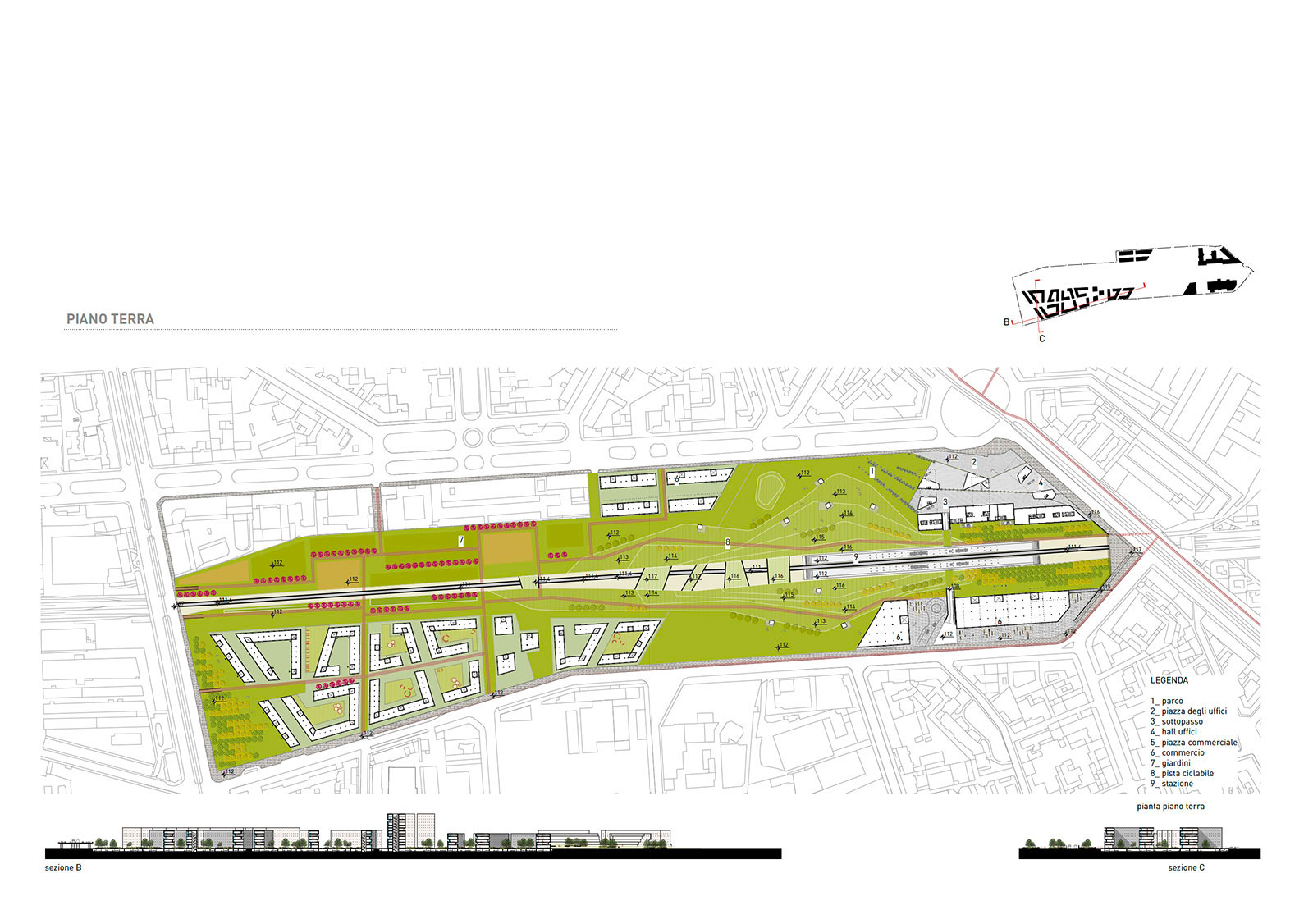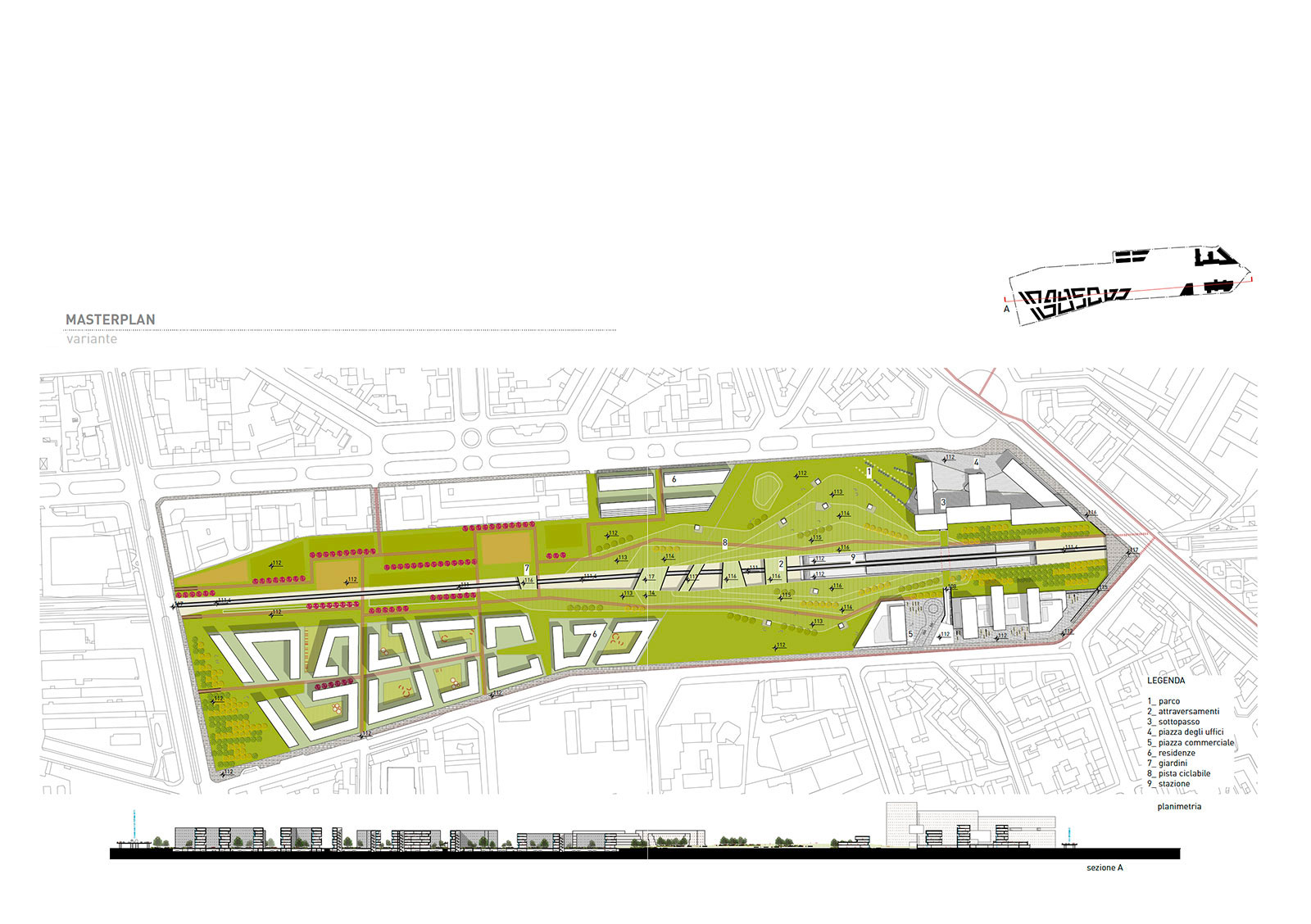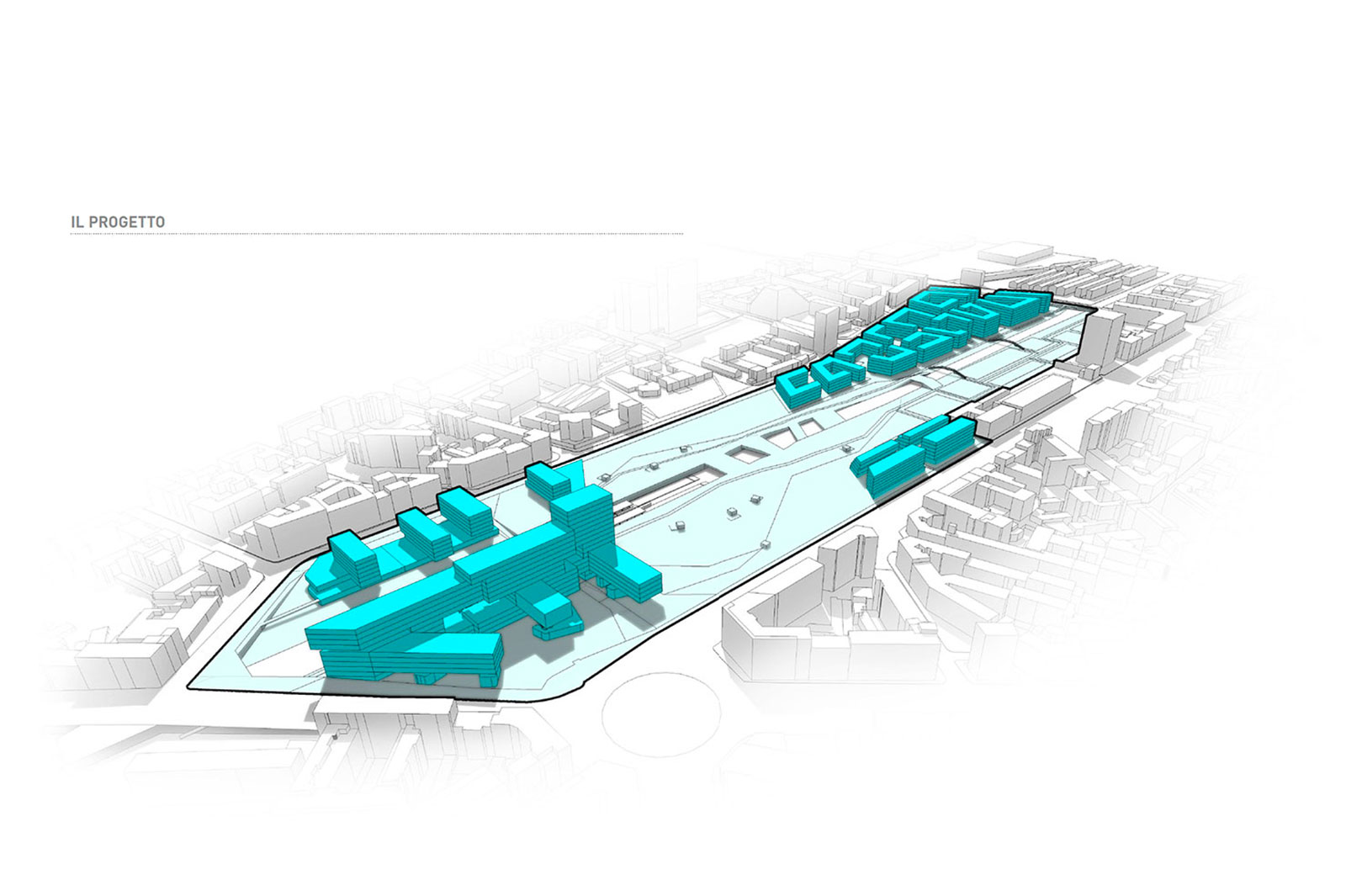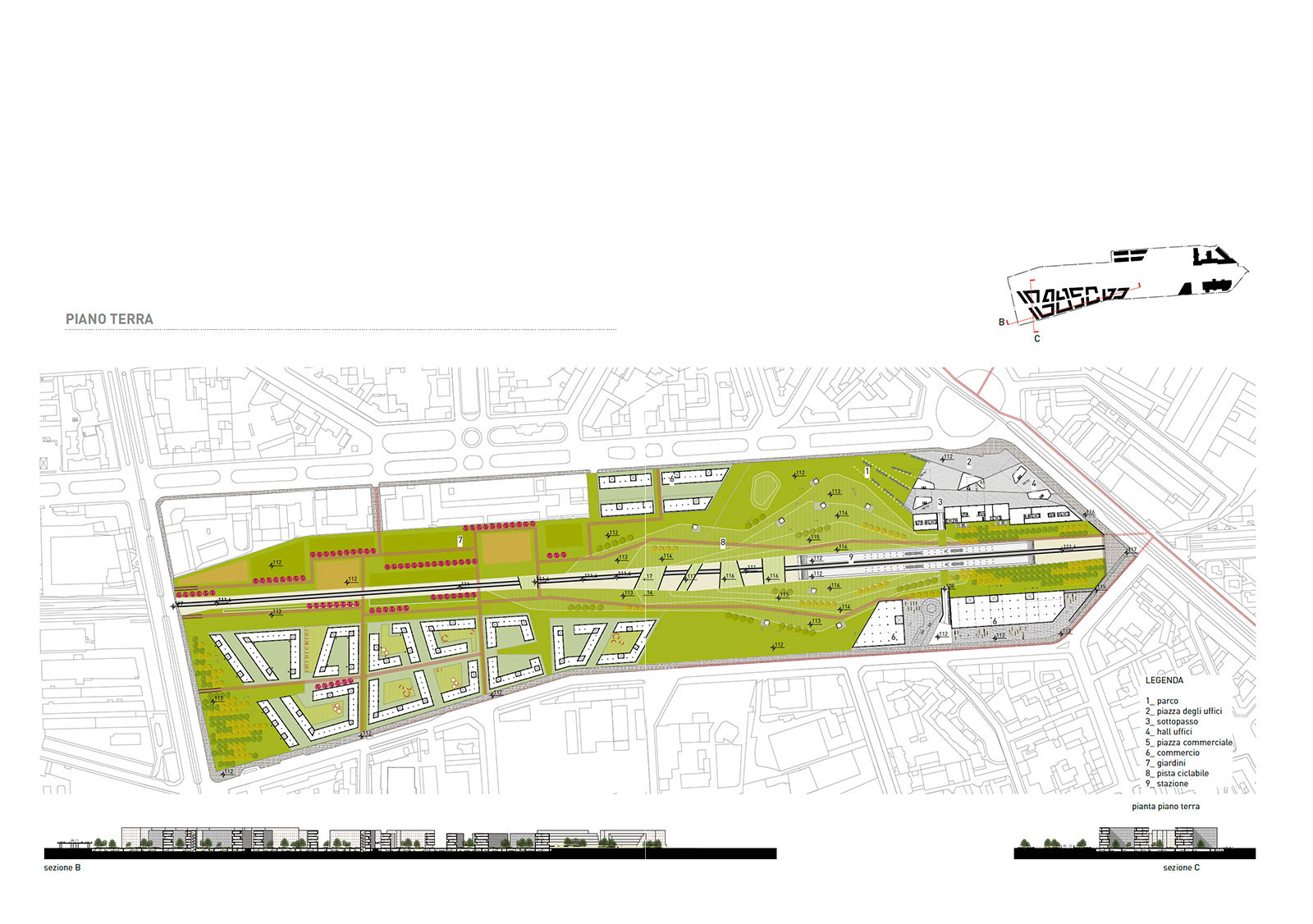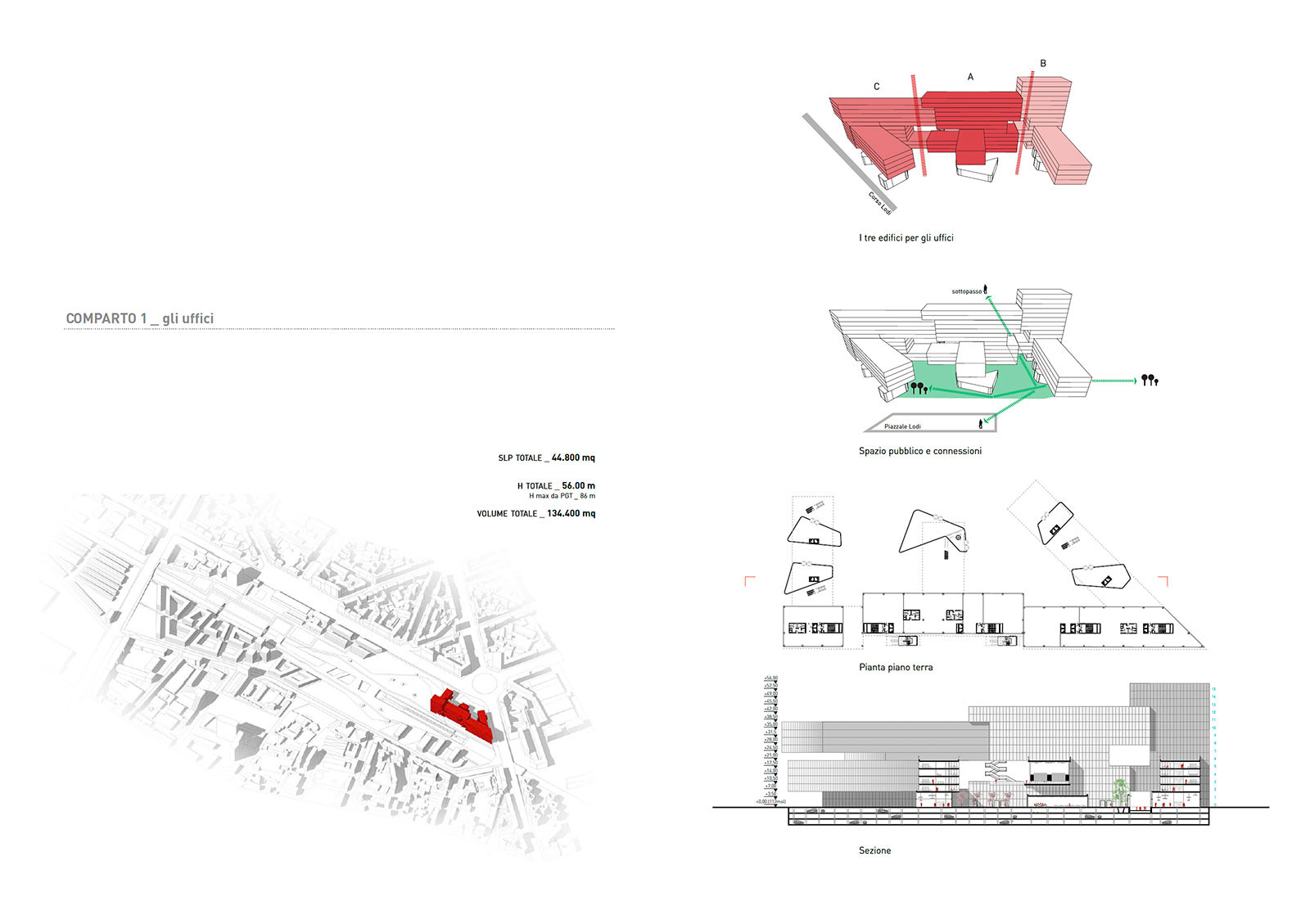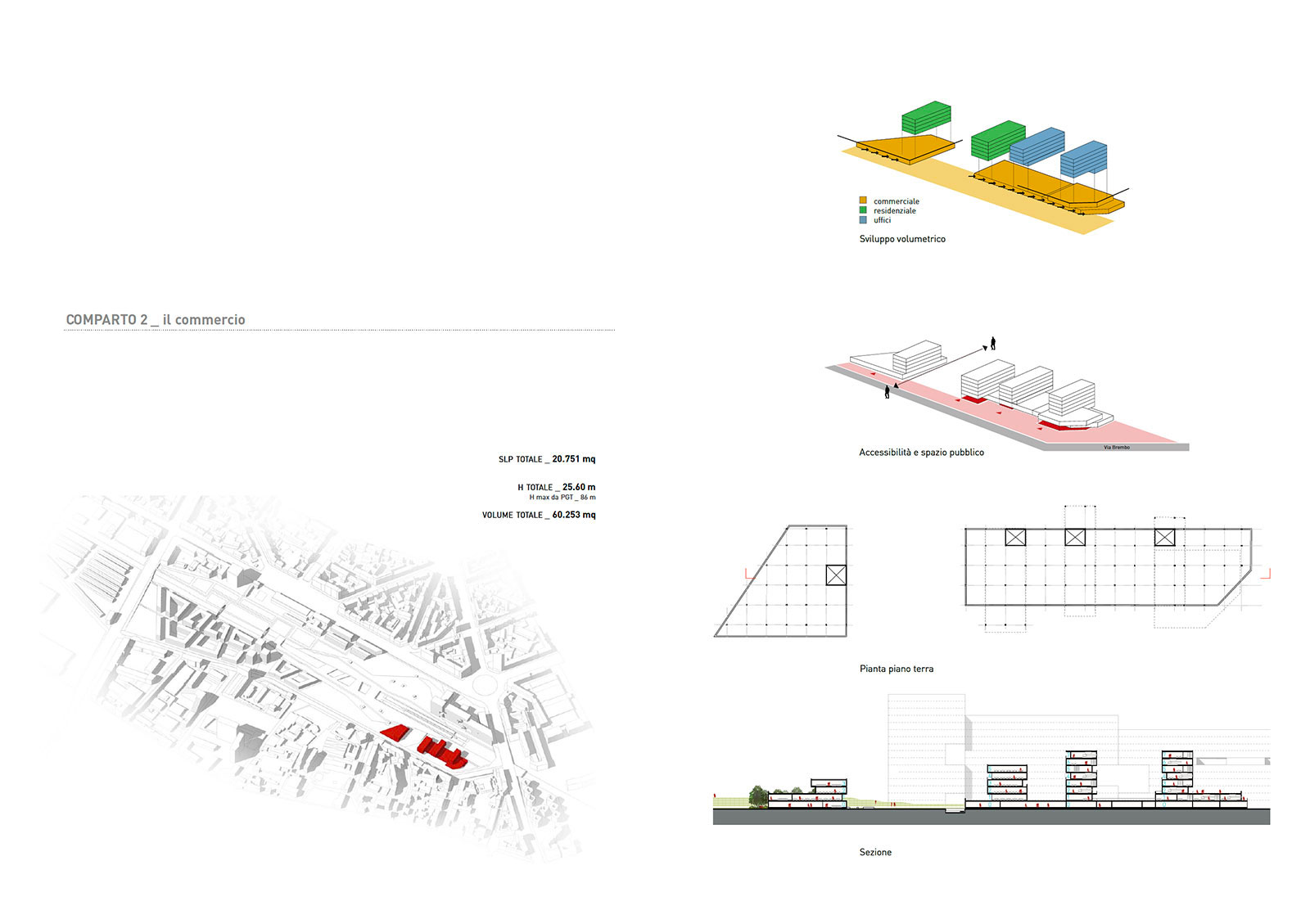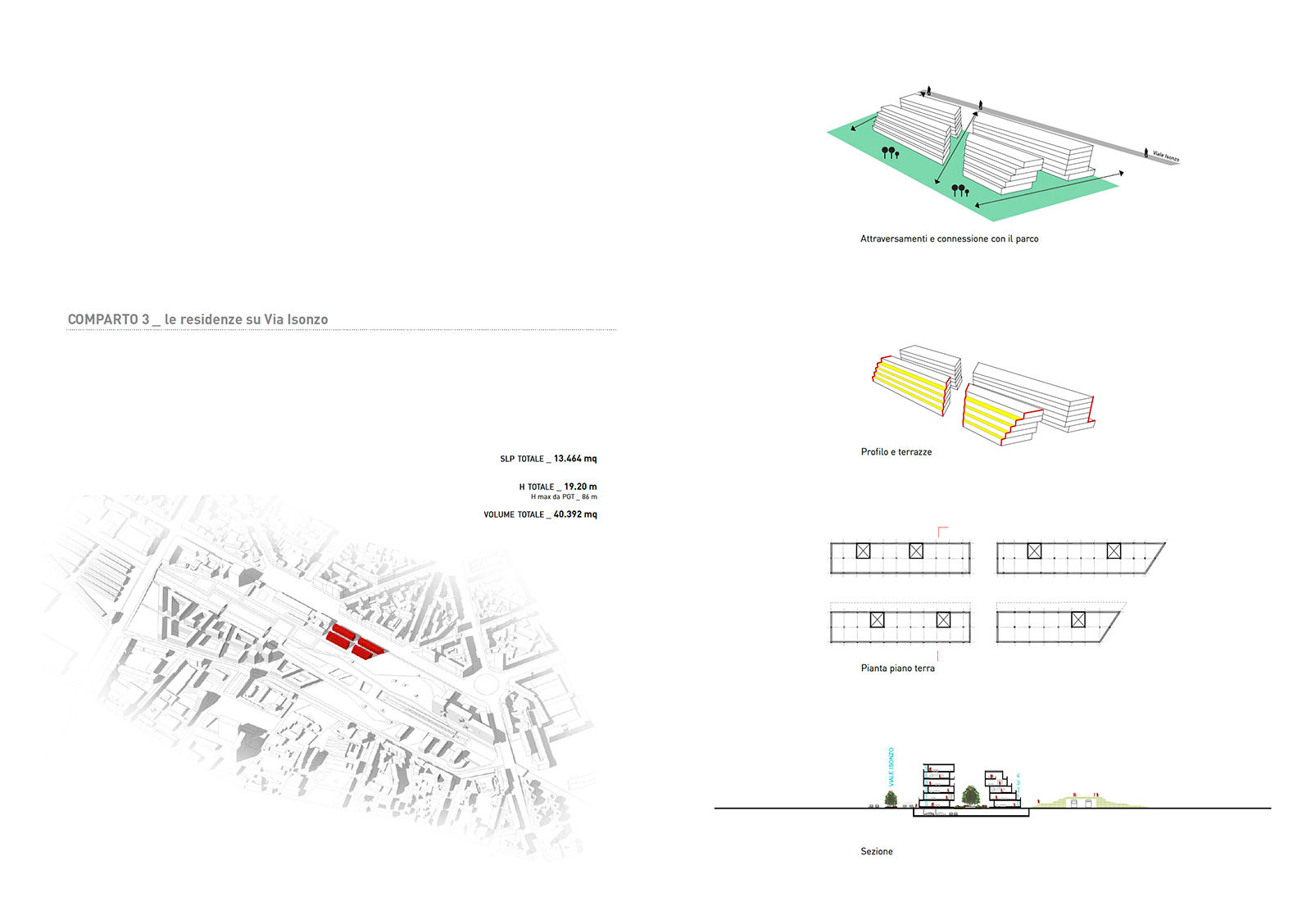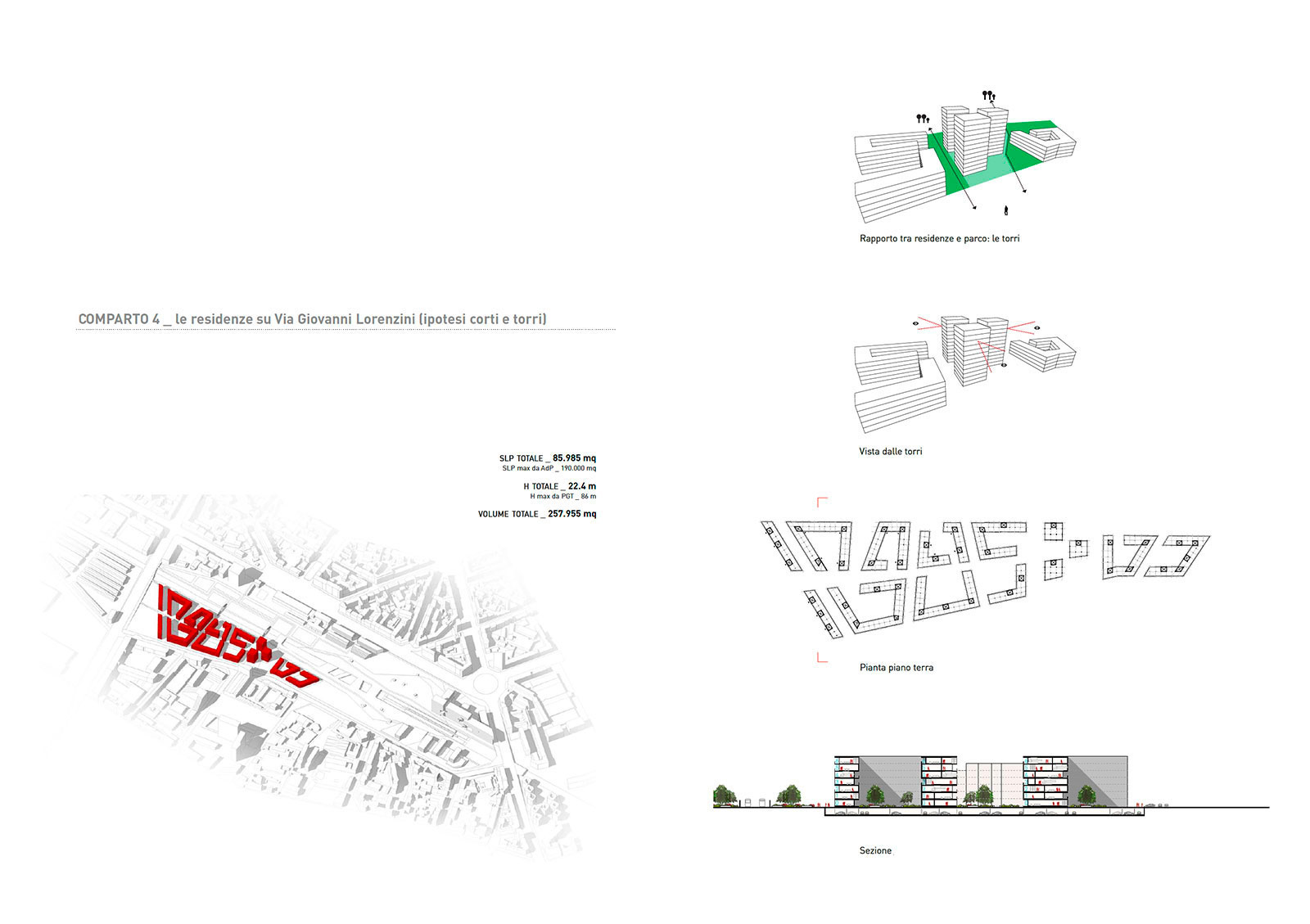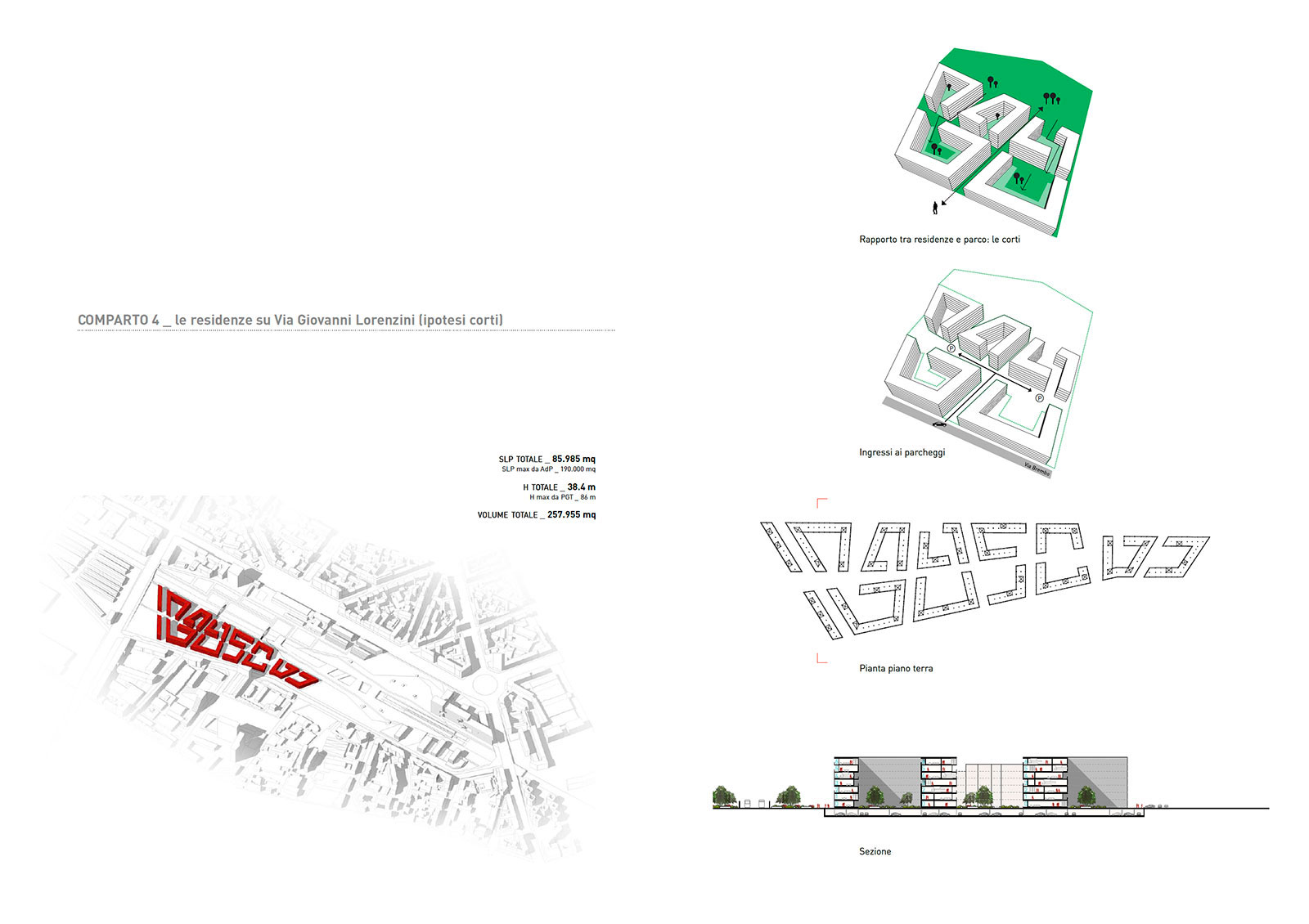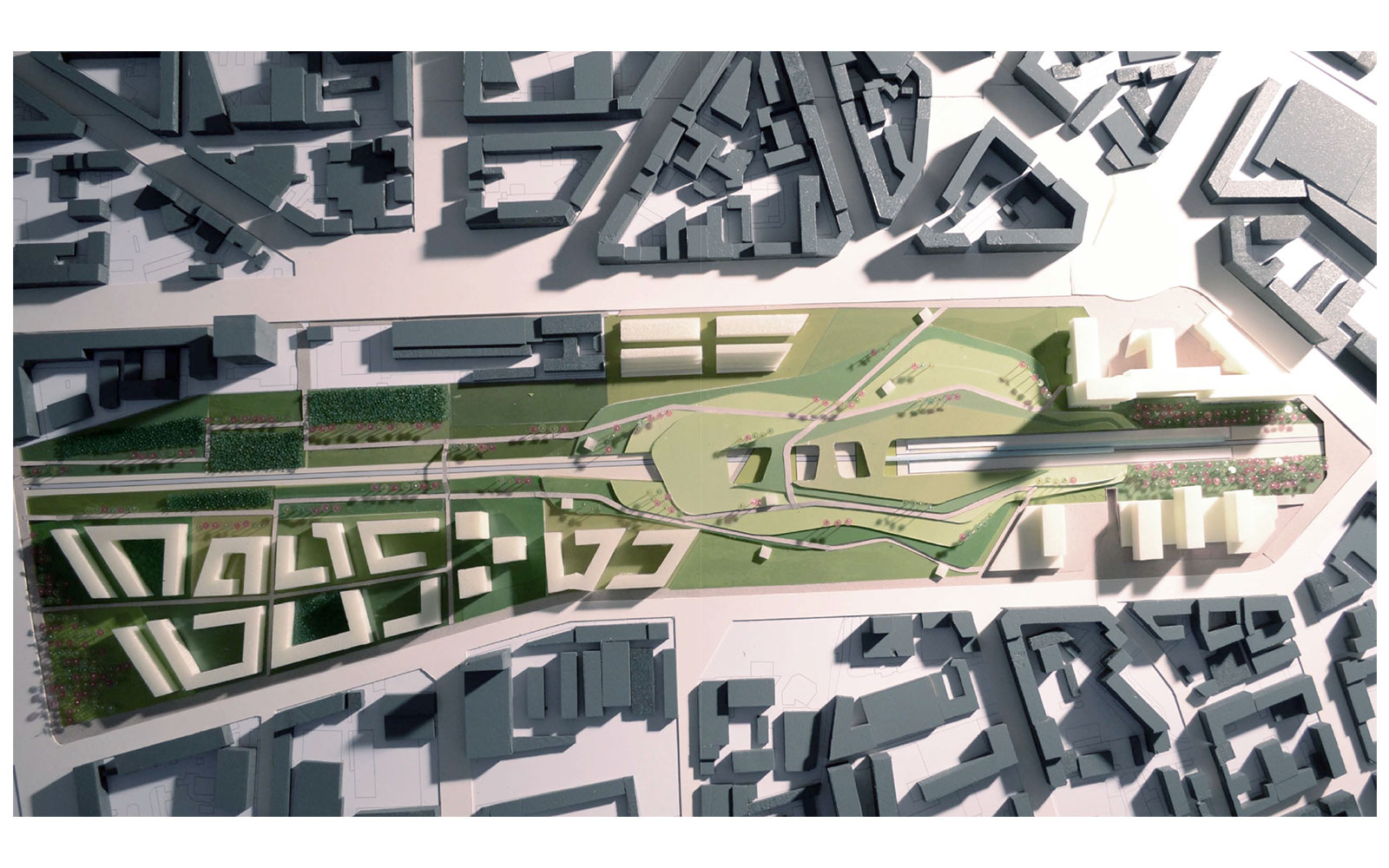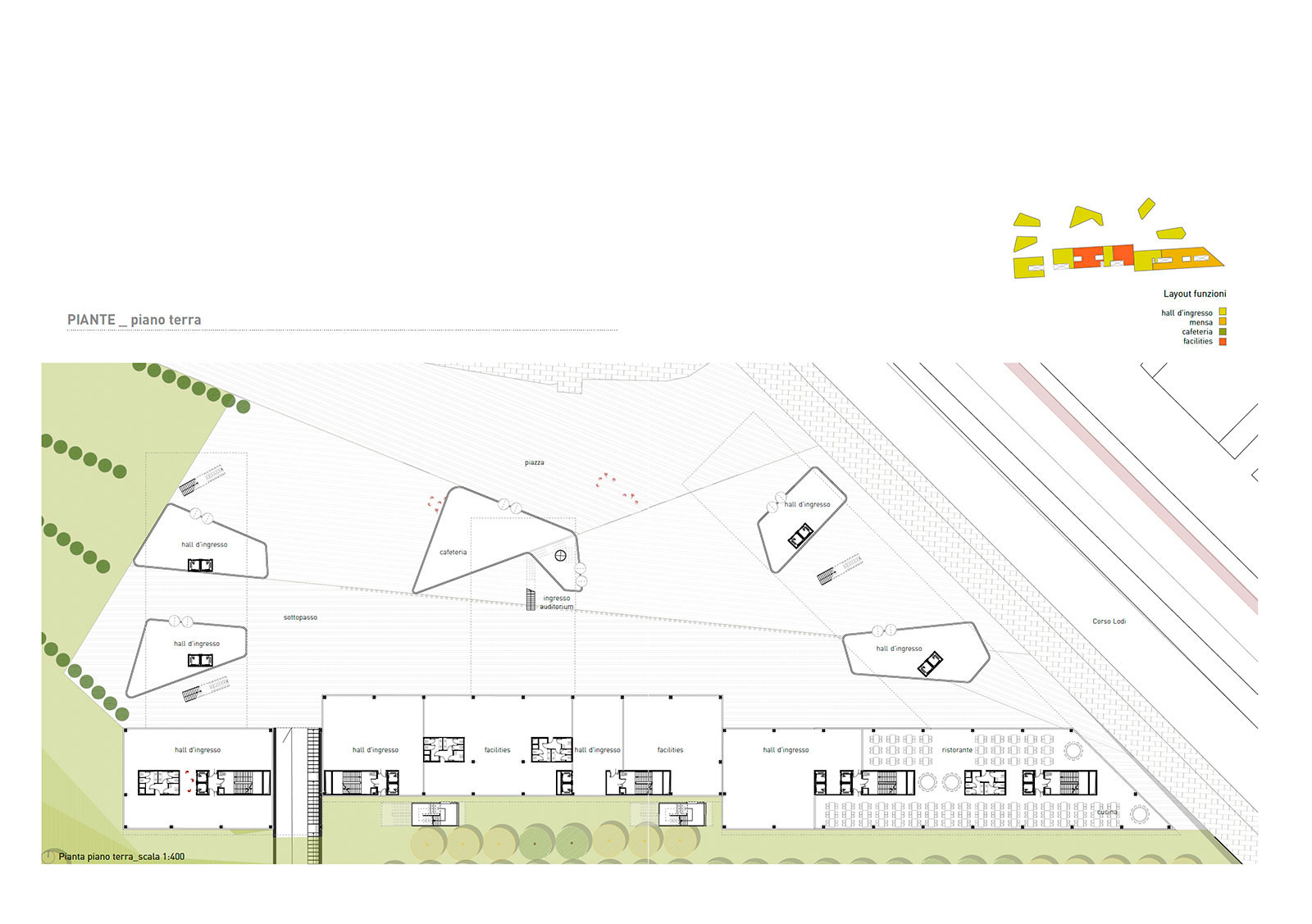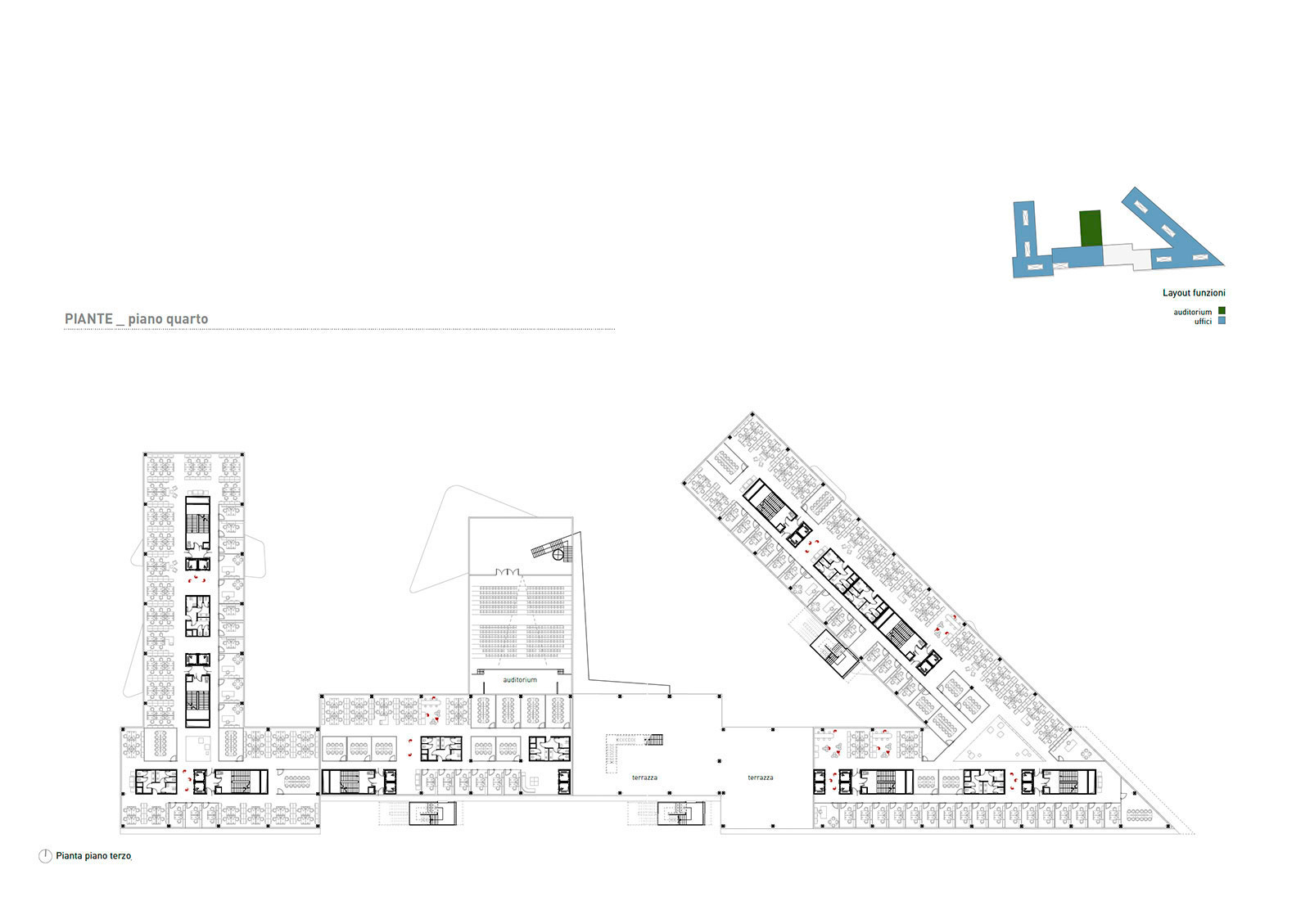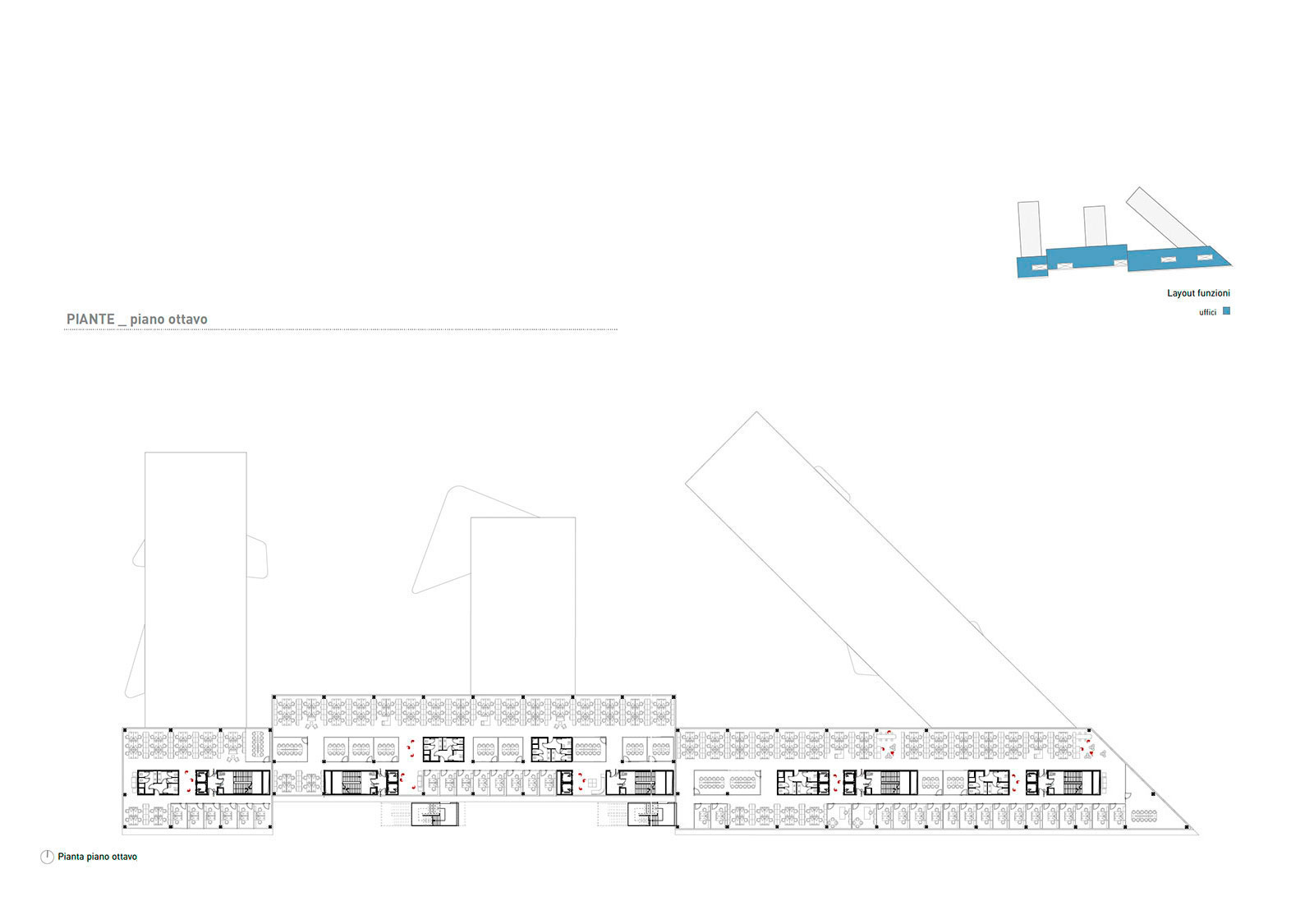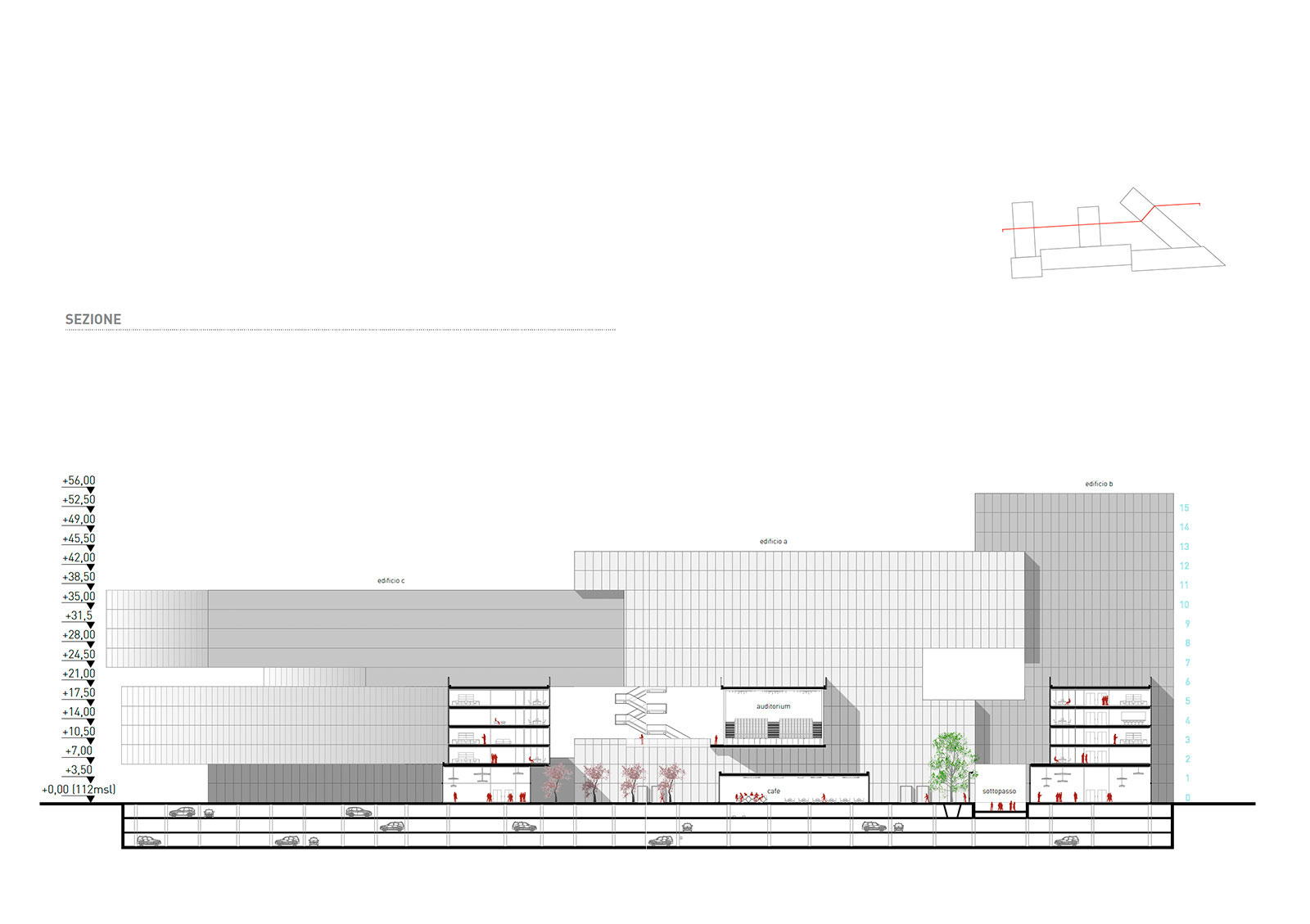 Porta Romana urban transformation area
Milan, Italy
2014

program: Project for the Porta Romana urban transformation area
> total area: 165 000 m2 (SLP)
> directional area: 50 680 m2
> residential area: 103 090 m2
> commercial area: 11 230 m2
client: BNP Paribas Real Estate
project: Alfonso Femia *
images: ©Atelier(s) Alfonso Femia
"The functions are distributed forming 4 areas: while the western area is more reserved and residential, the area directly connected to piazzale Lodi is much more public and aggregative." AF
The "Romana" urban transformation area is located in the former Porta Romana railway yard, now undergoing decommissioning. The project area is located between corso Lodi, viale Isonzo and via Ripamonti, three major traffic arteries in the city of Milan.

The "Romana" urban transformation area will be characterized by an urban park.
The park will allow permeability on the north-south and west-east sides of the city.

Following the analysis of the area, the constraints and the elaboration of the project guidelines, the urban strategies for the project are defined:
1. to mend the area allowing complete permeability;
2. to use the railway lines not only as a separation but also as an east-west connection opportunity;
3. to reconnect the area to the city with the transversal pedestrian connections;
4. to determine the green areas and the built areas resulting from the flow drawings;
5. to continue the curtain element to give new identity on the street front.

The functions are distributed forming 4 areas: while the western area is more reserved and residential, the area directly connected to piazzale Lodi is much more public and aggregative.