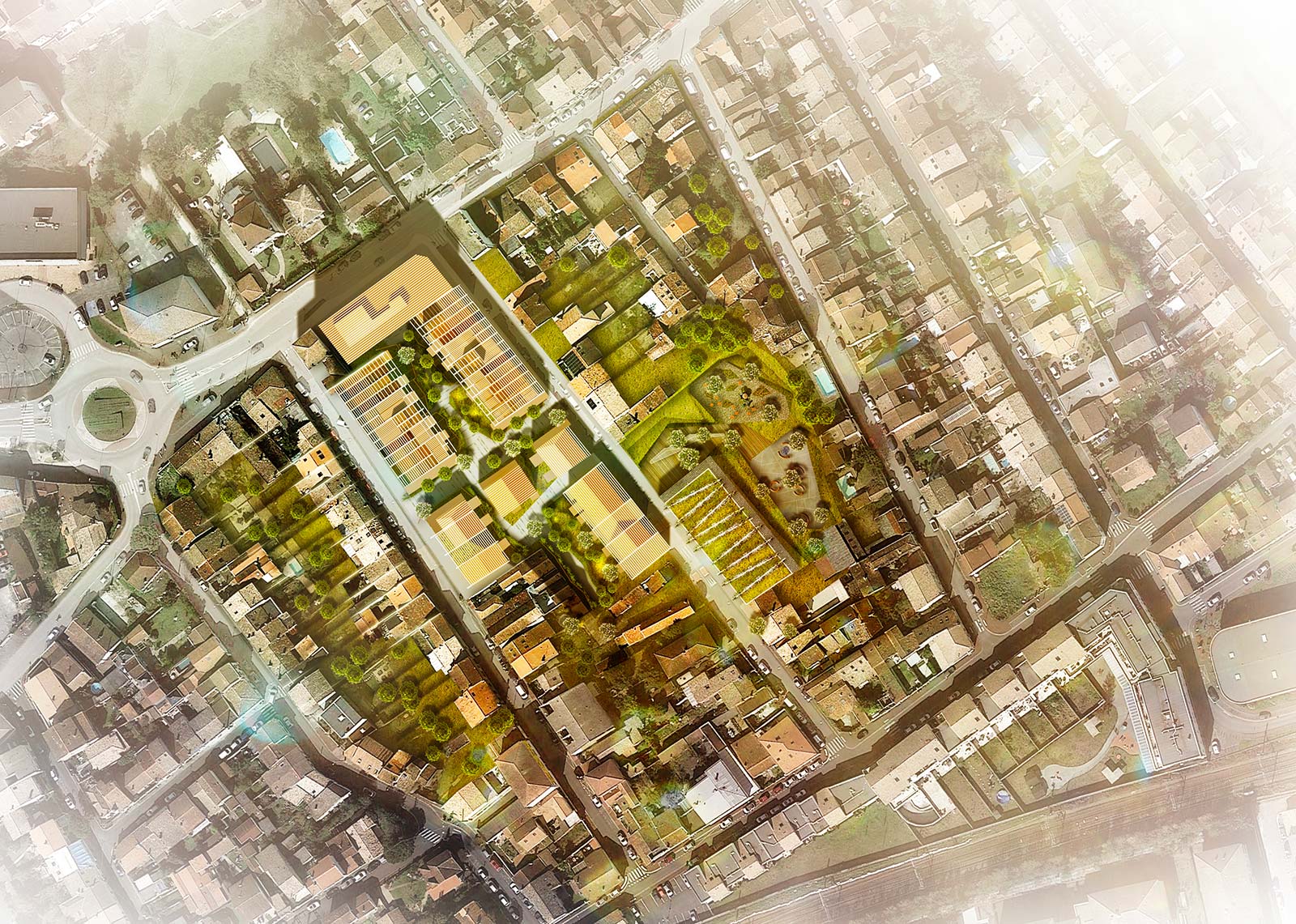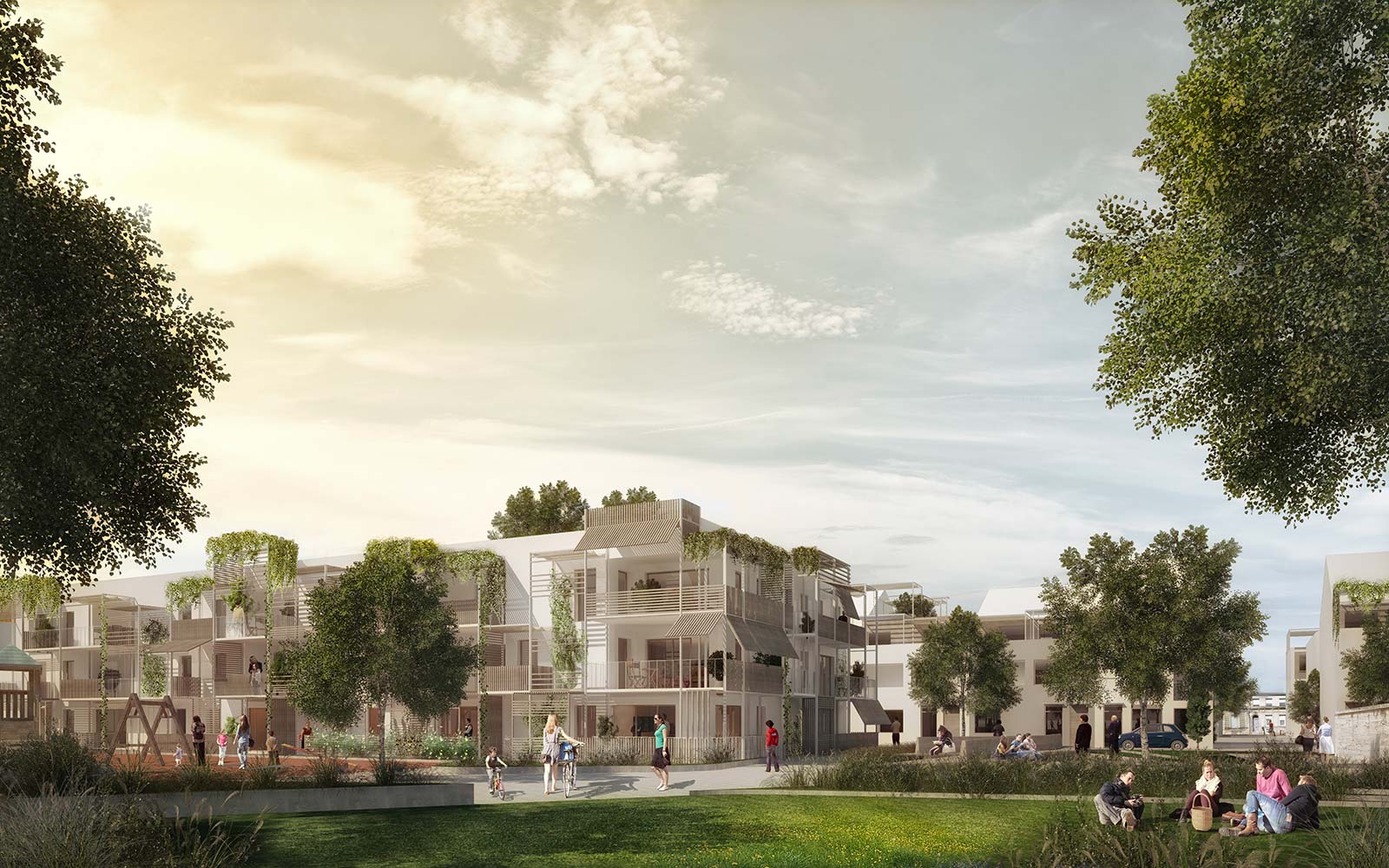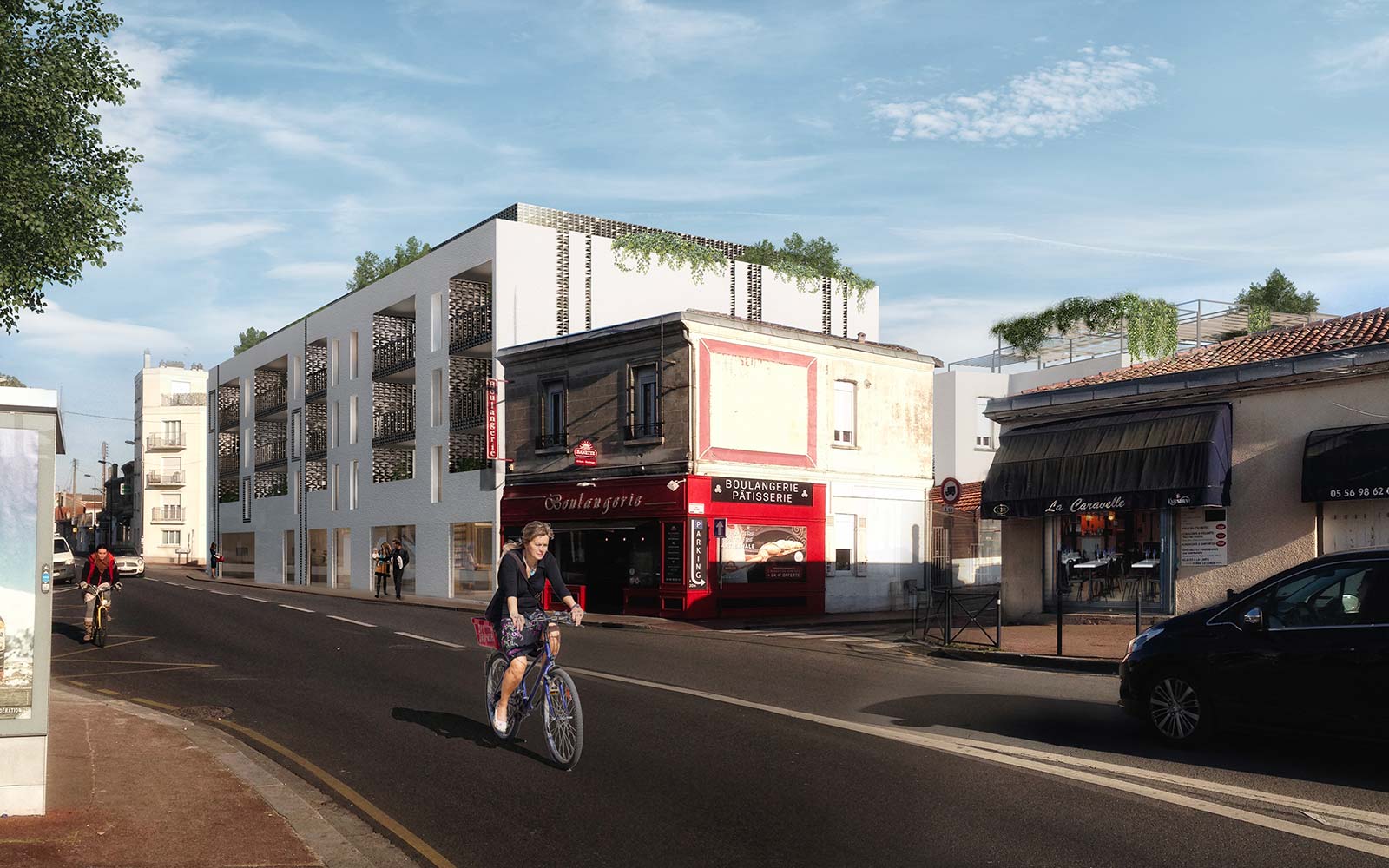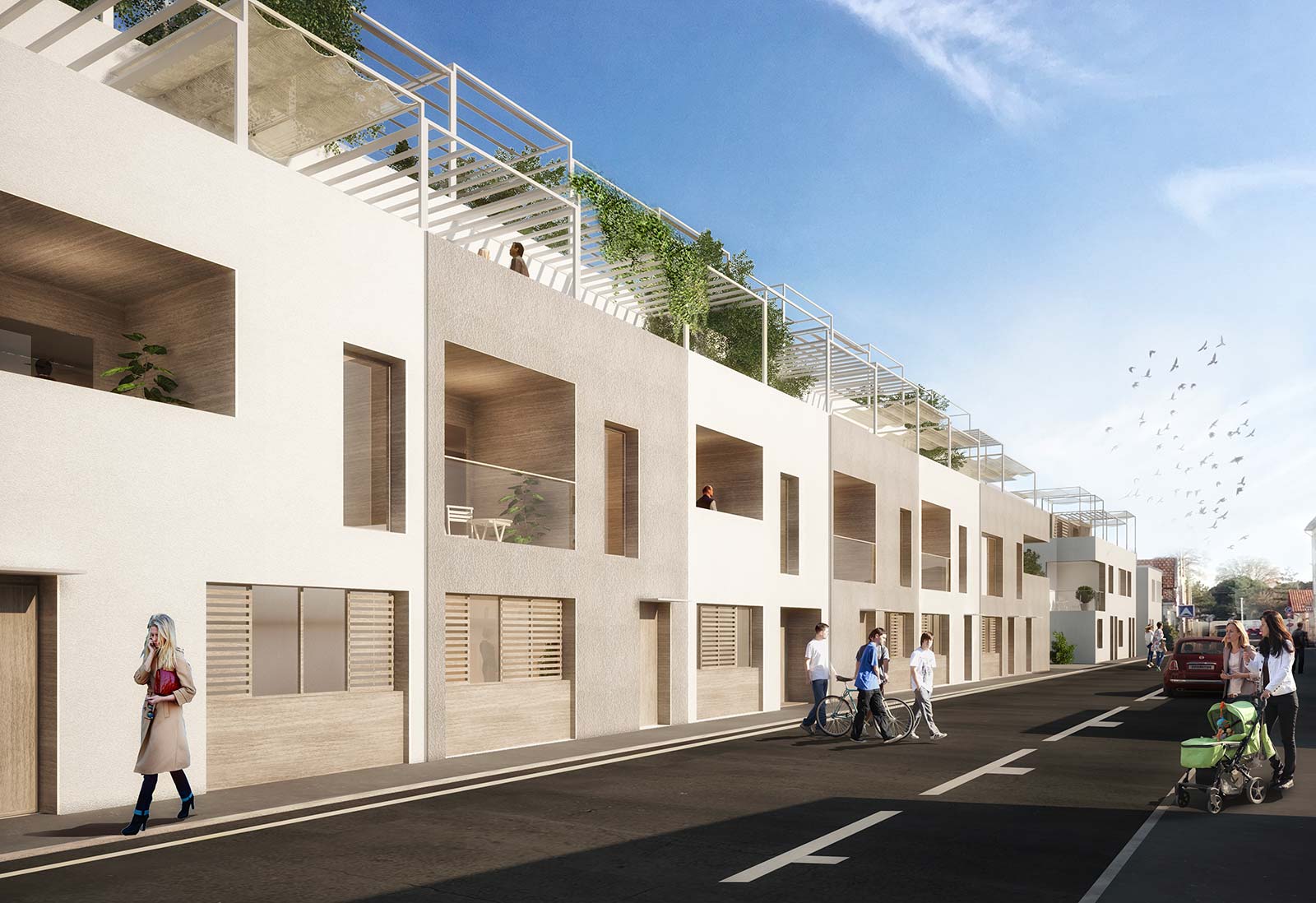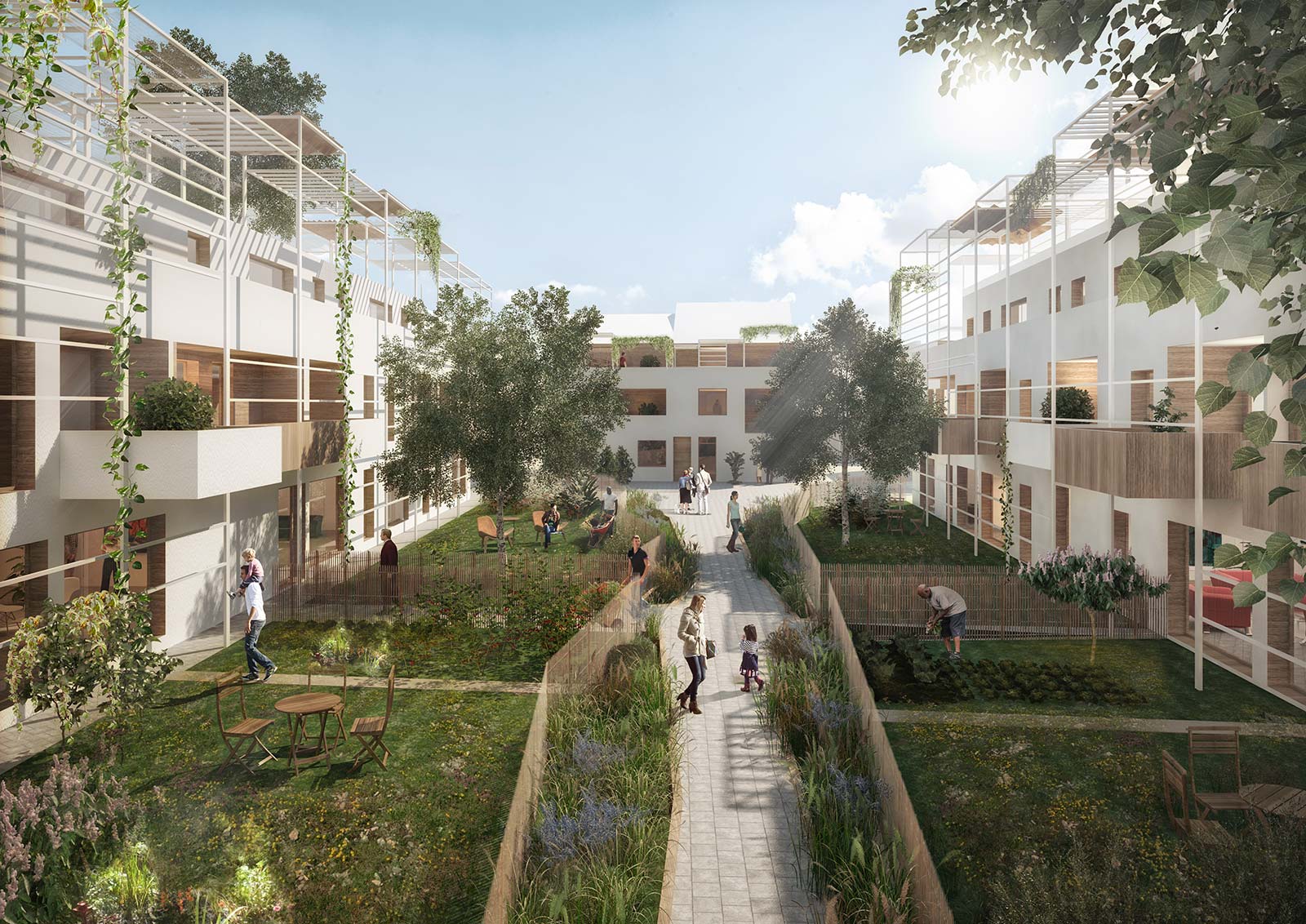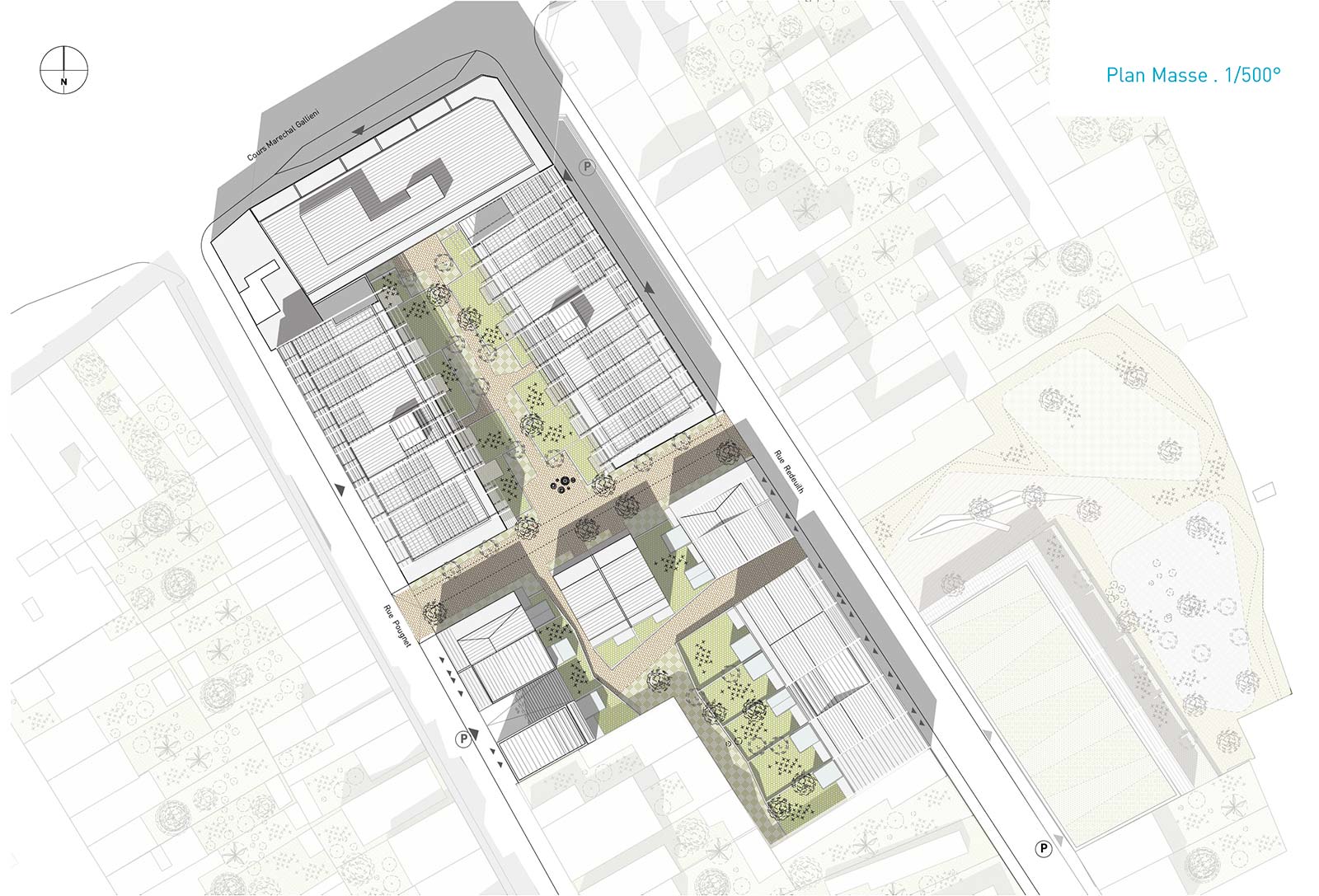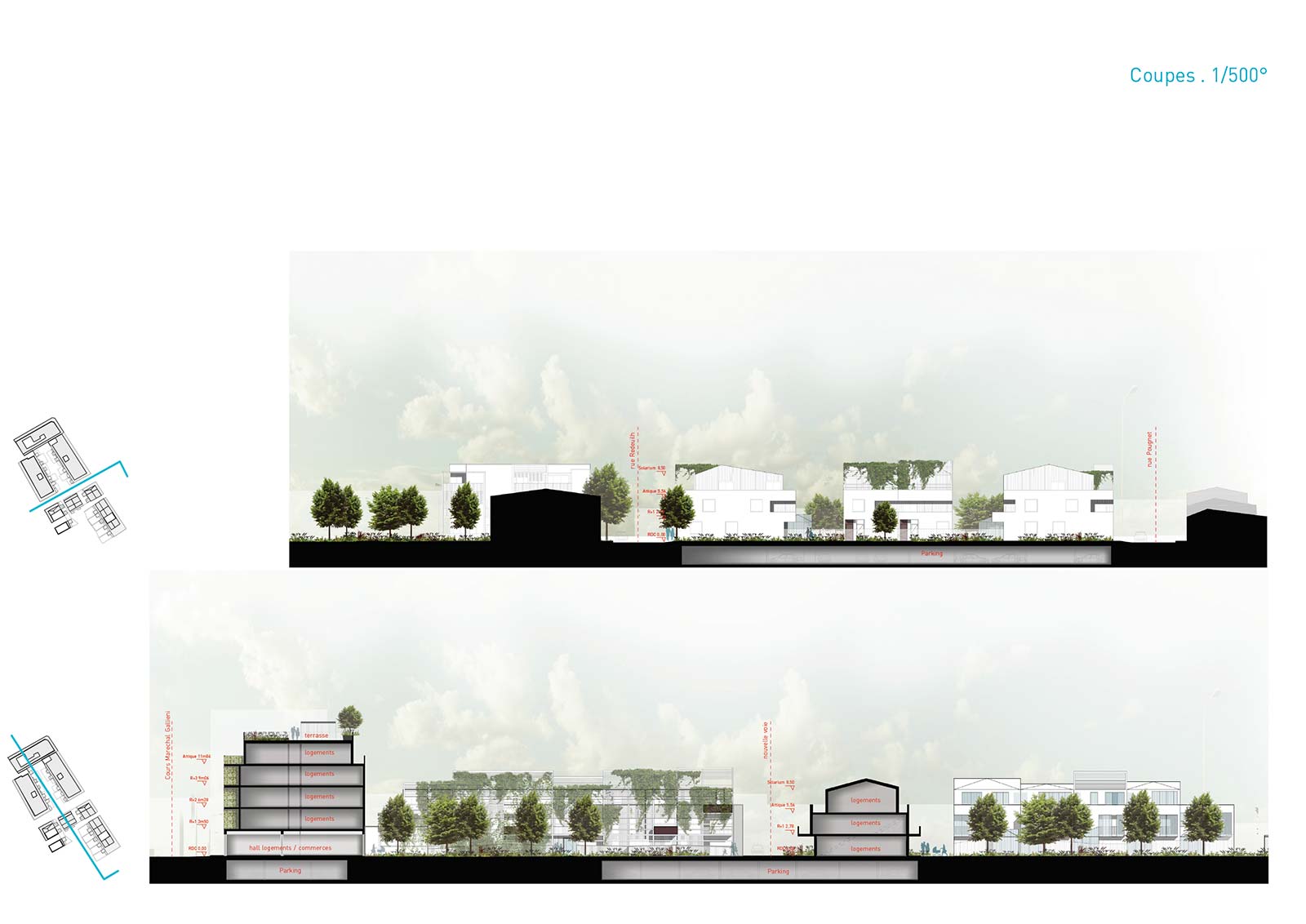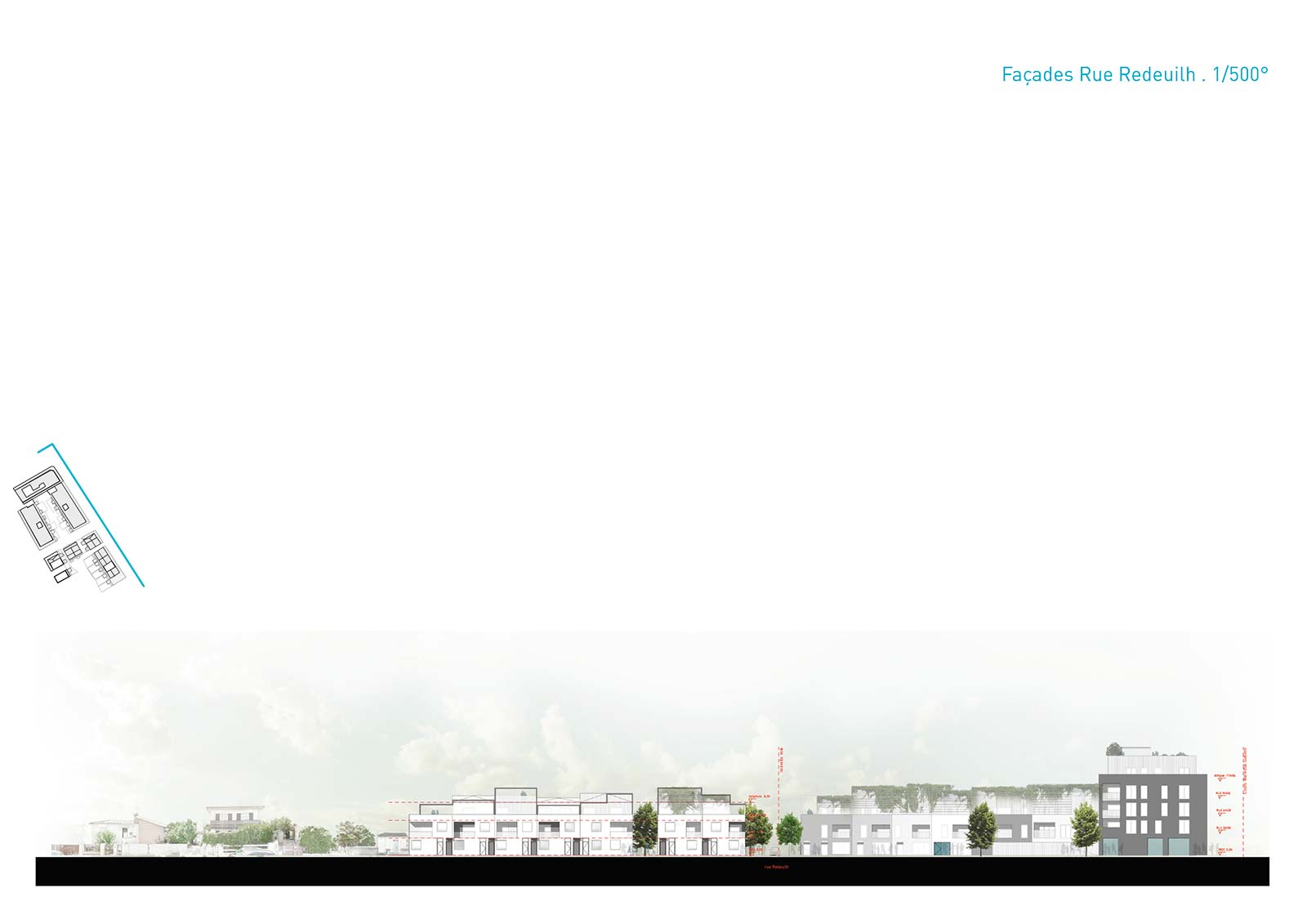 Housing in Médoquine
Talence, France
2017

program: Housing with retail and nursery on lots A and B of the Médoquine site in Talence
> total are: 9 561 m2
> lot A : 6 137 m2
> lot B : 3 424 m2
client: BPD Marignan
project: Alfonso Femia / Atelier(s) Alfonso Femia
images: ©Atelier(s) Alfonso Femia & Scriptogram
"The architectural writing must be humble and serene on the one hand, while offering the unexpected on the other. It must arouse emotion, a form of wonder, by provoking emotions." AF
When arriving in Talence from Bordeaux, shortly after passing the Pessac barrier, the Medoquine area appears to be in a strategic location for the town. In the midst of a historic fabric of stalls, the land unit released by the old performance hall is an opportunity for the city of Talence.
The surface of the site is very large in comparison to the other surrounding areas.
The project is responsible for the requalification and for imagining the new life of the Medoquine area, a piece of town, to be returned to its neighborhood.
We believe that this responsibility and this role should lead the project. They must be its founding elements.
The site is very legible on the street facades and contributes to the identity of the neighborhood. The project communicates with its context and landscape by highlighting them. It seeks to develop the site and its surroundings, by transforming them without making them unrecognizable.
The architectural writing must be humble and serene on the one hand, while offering the unexpected on the other. It must arouse emotion, a form of wonder, by provoking emotions. The project tells a story that should arouse our curiosity.