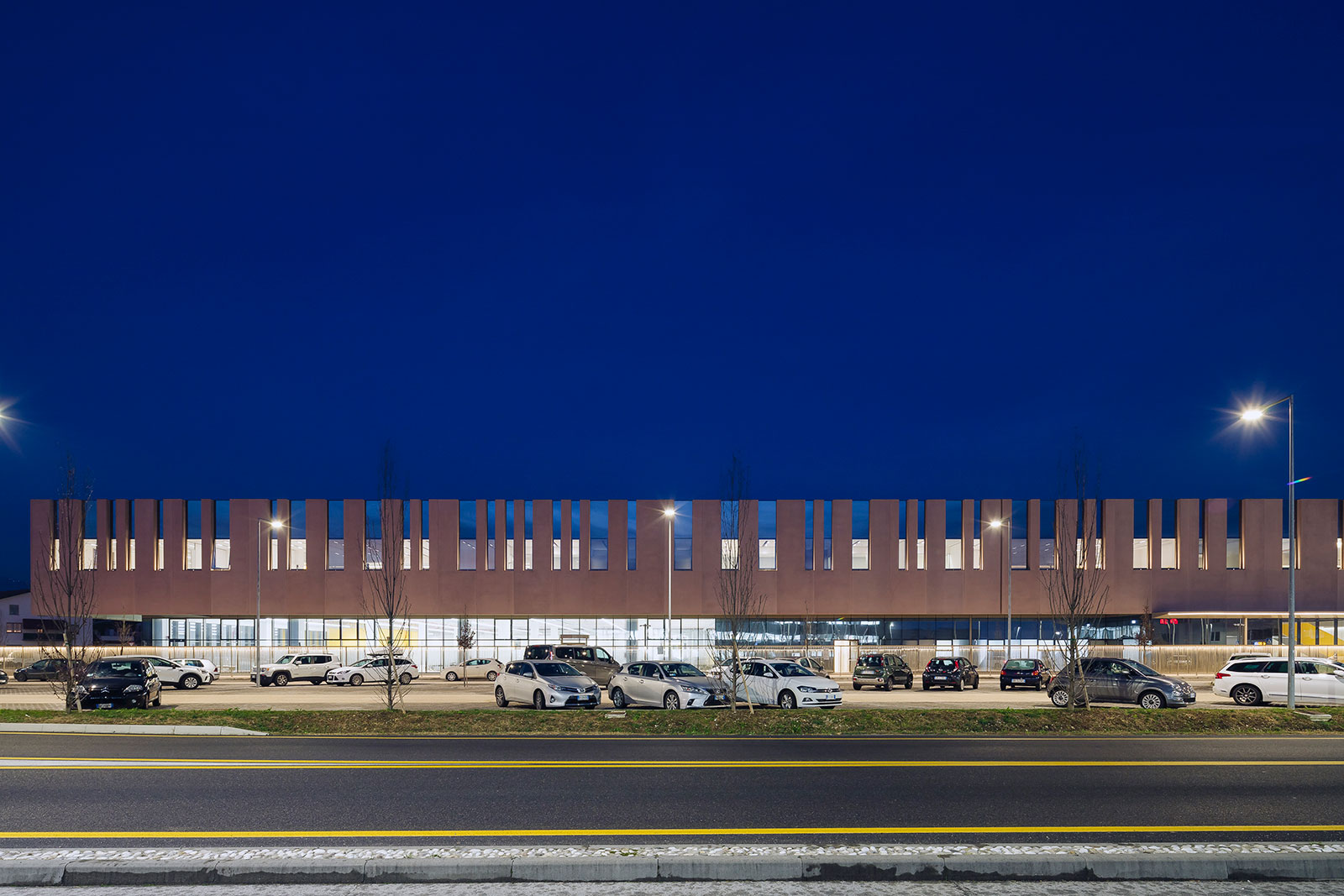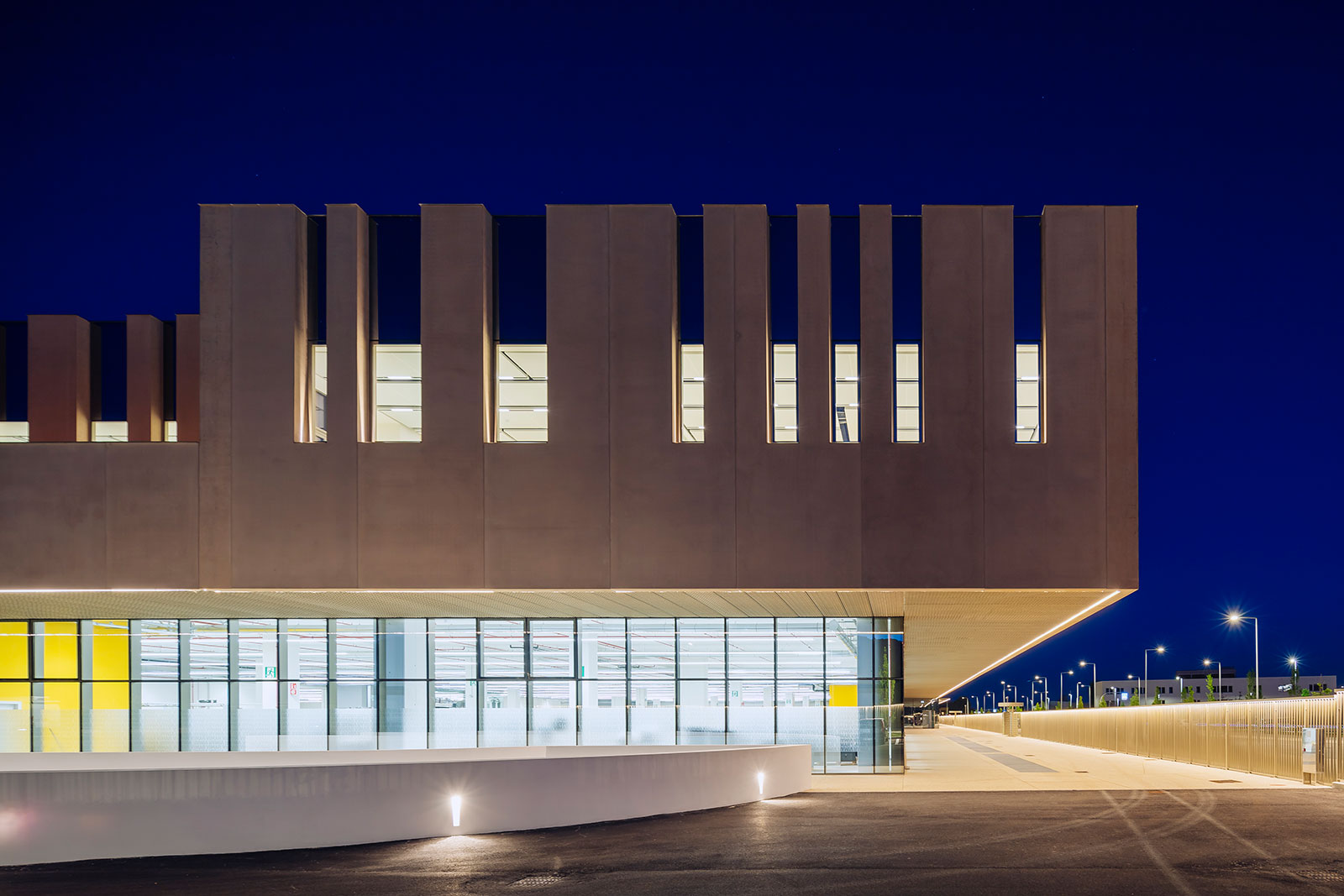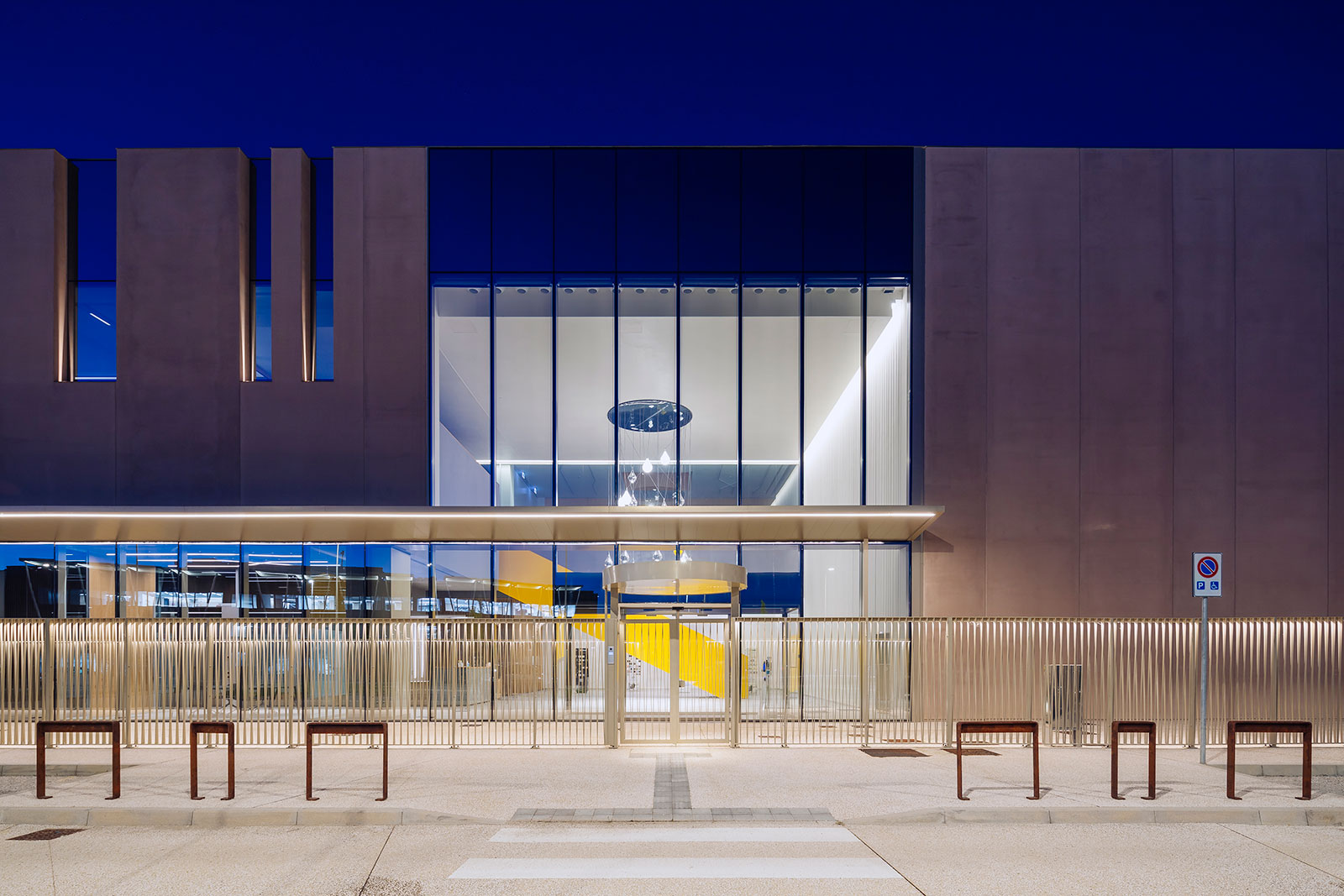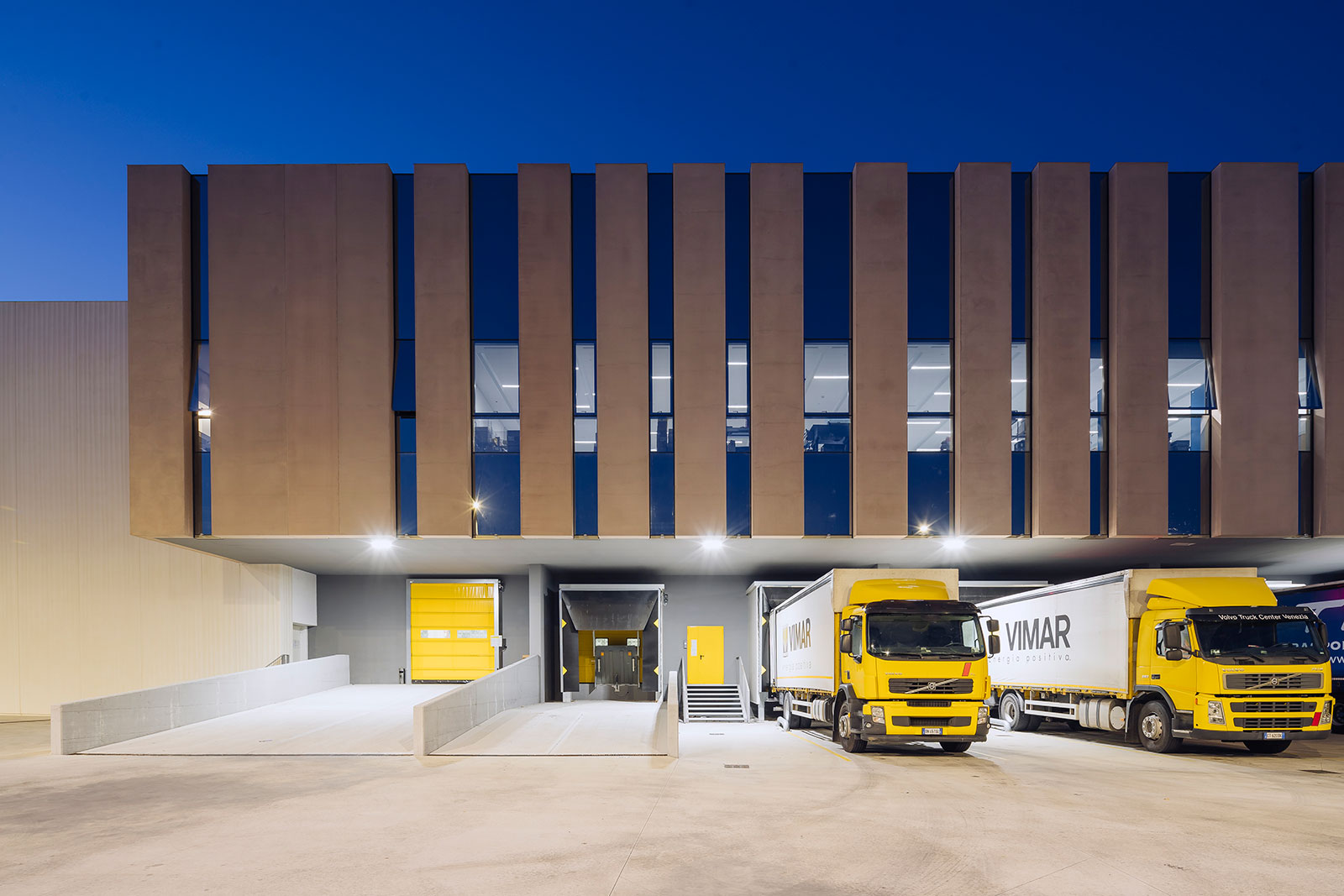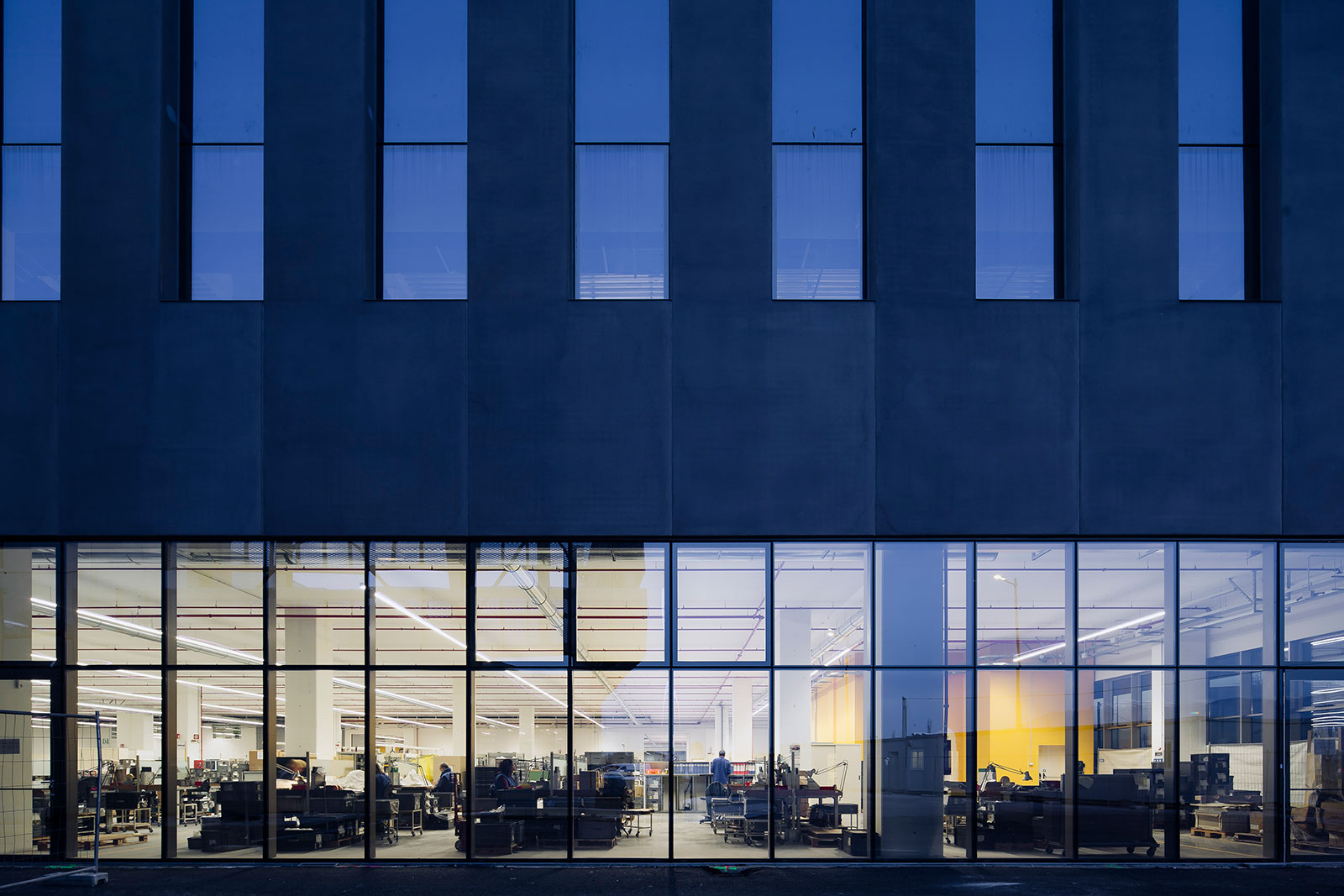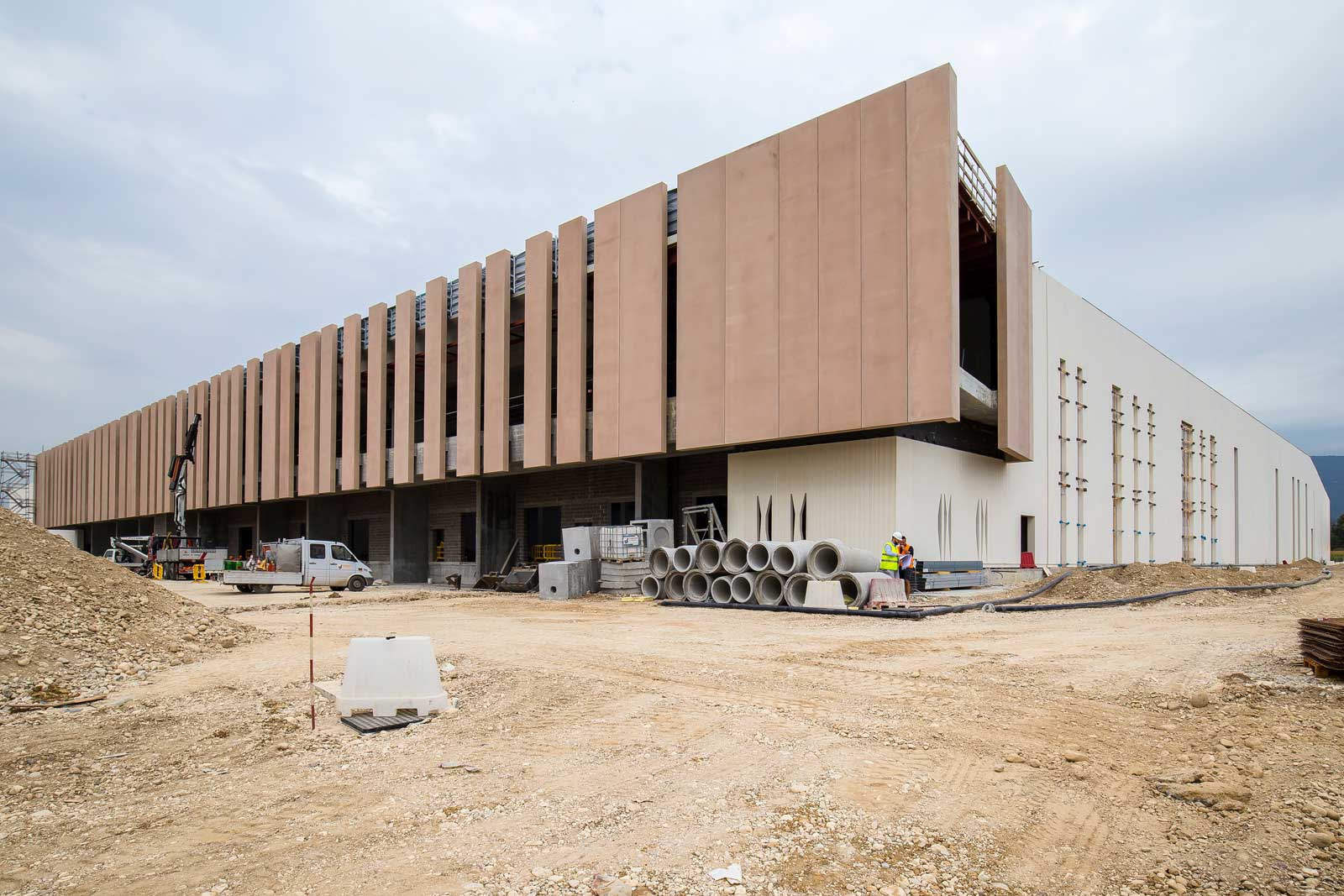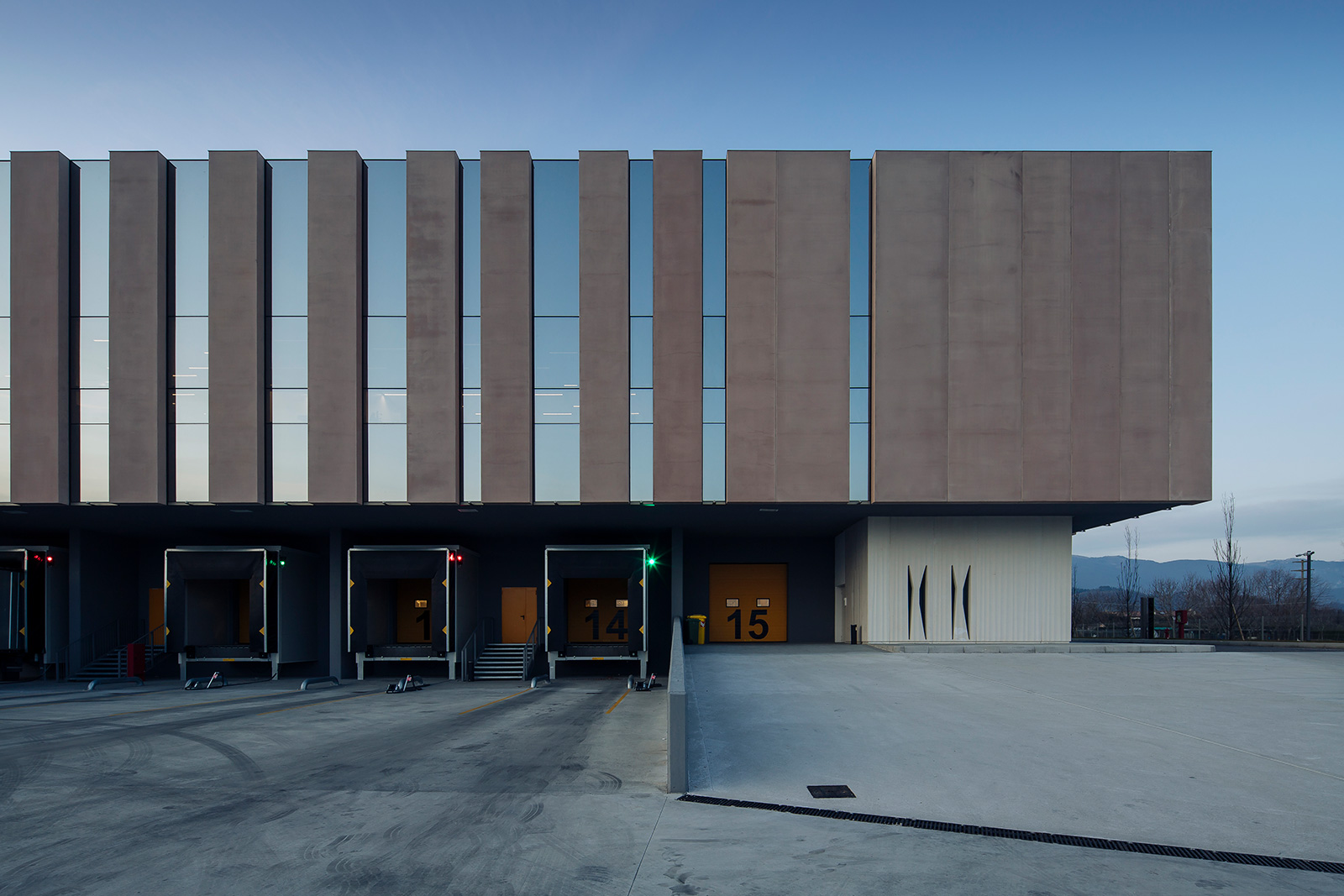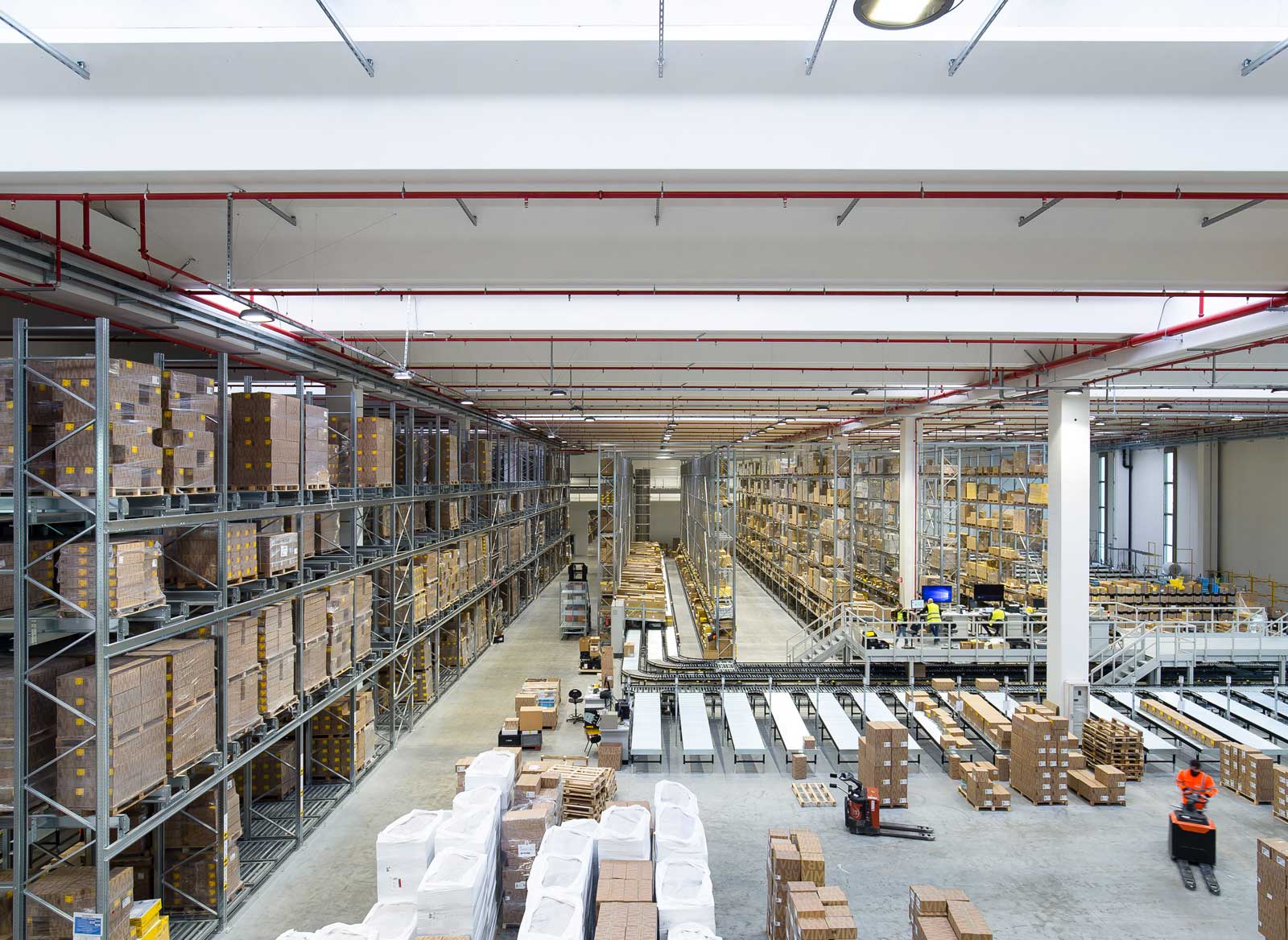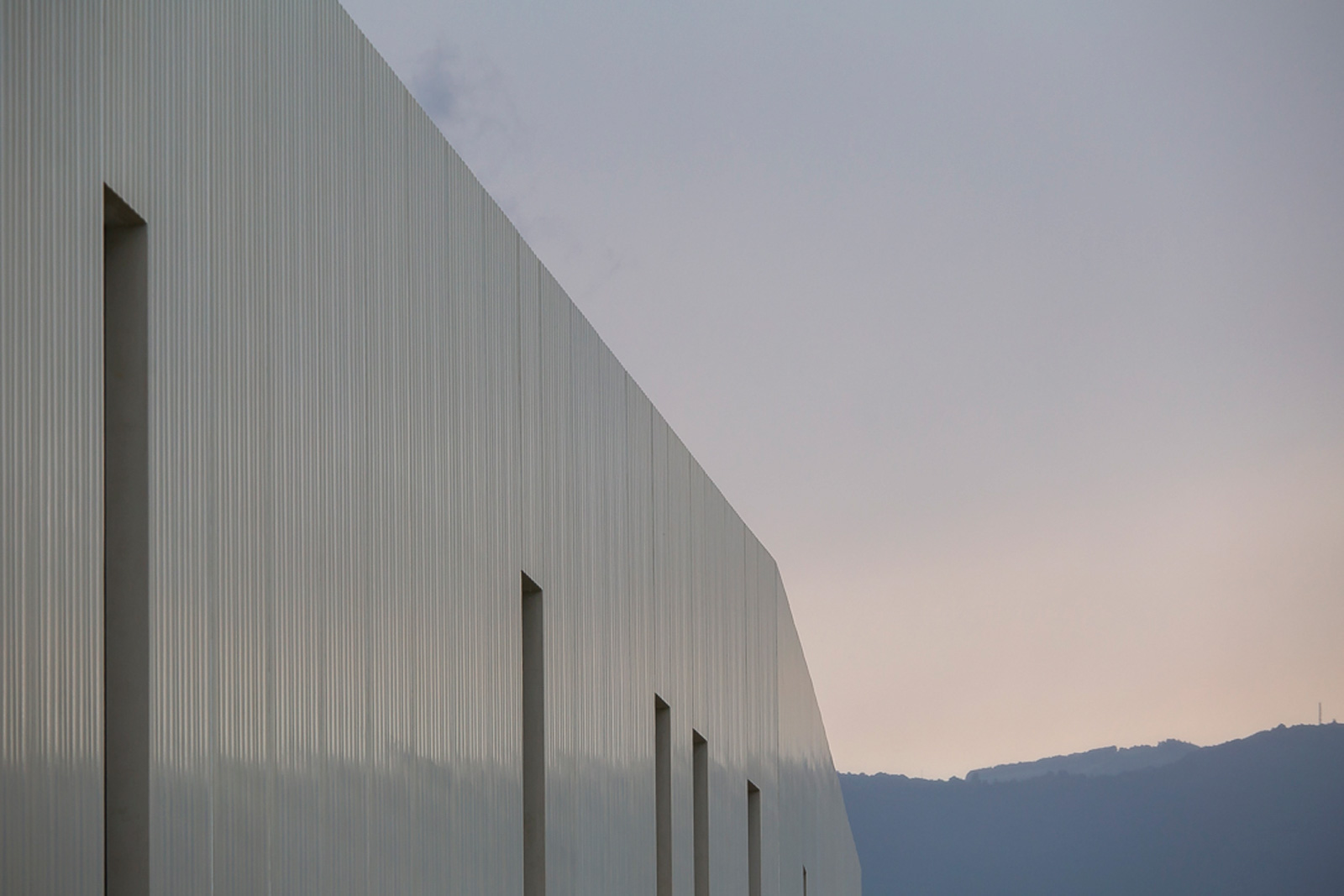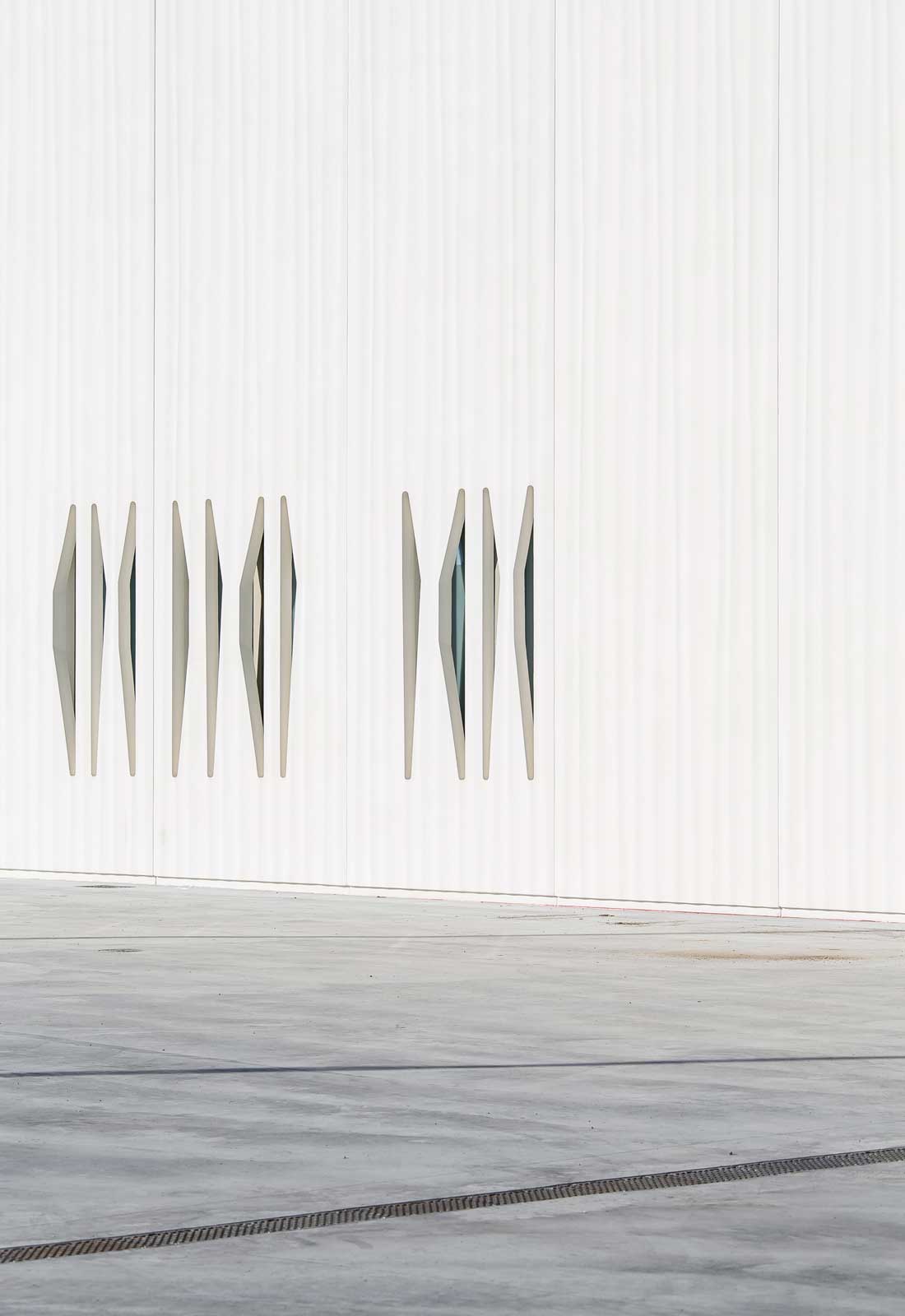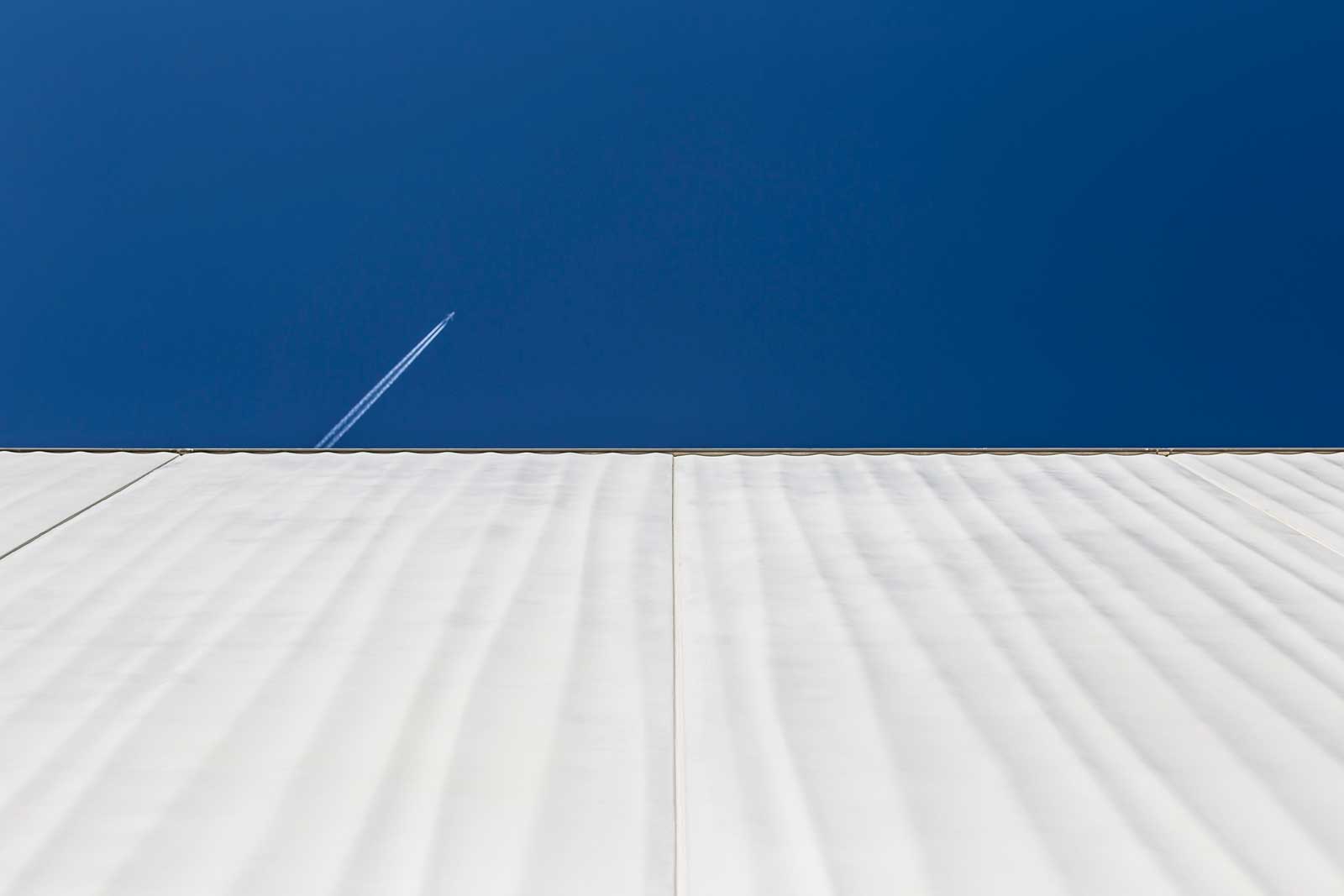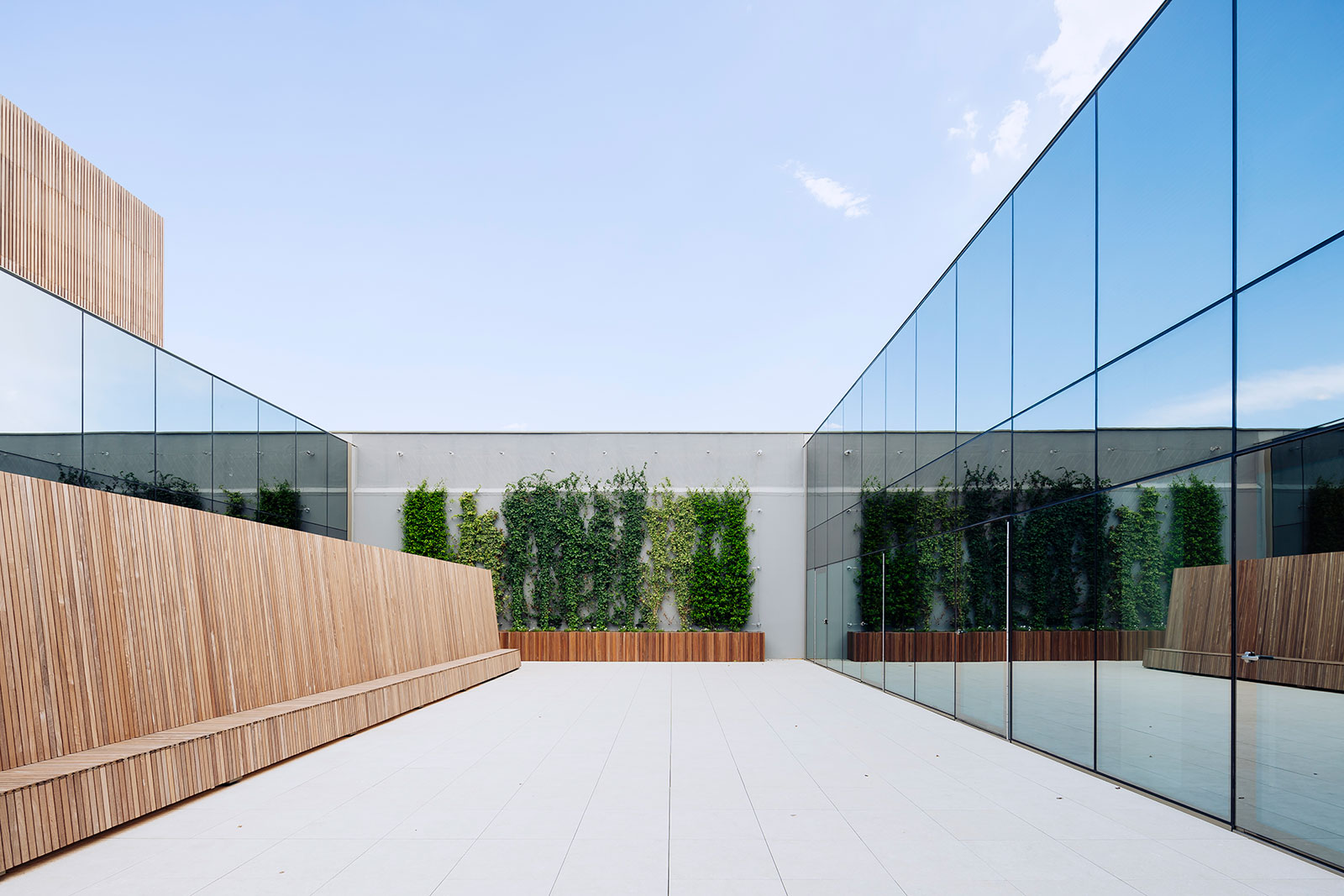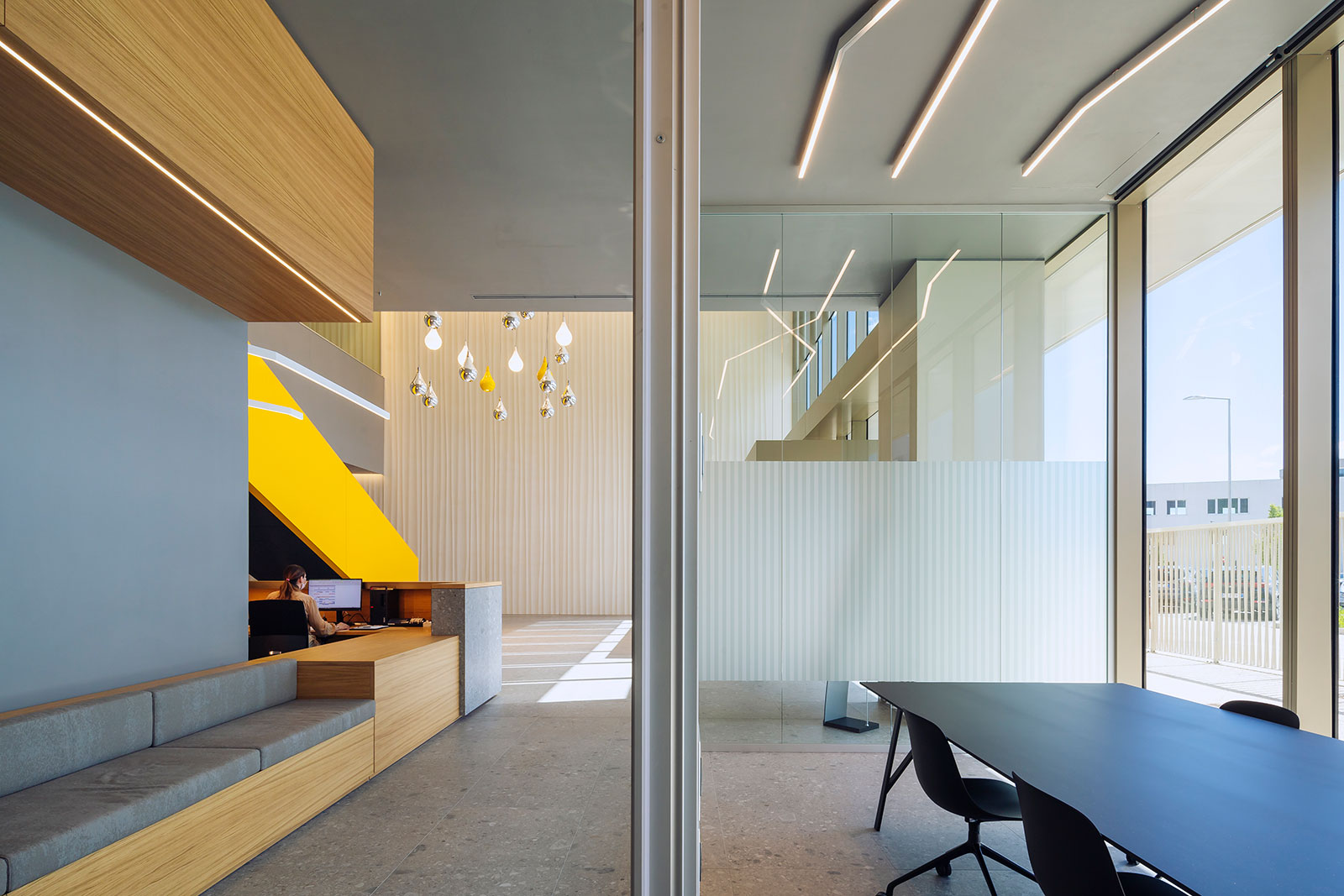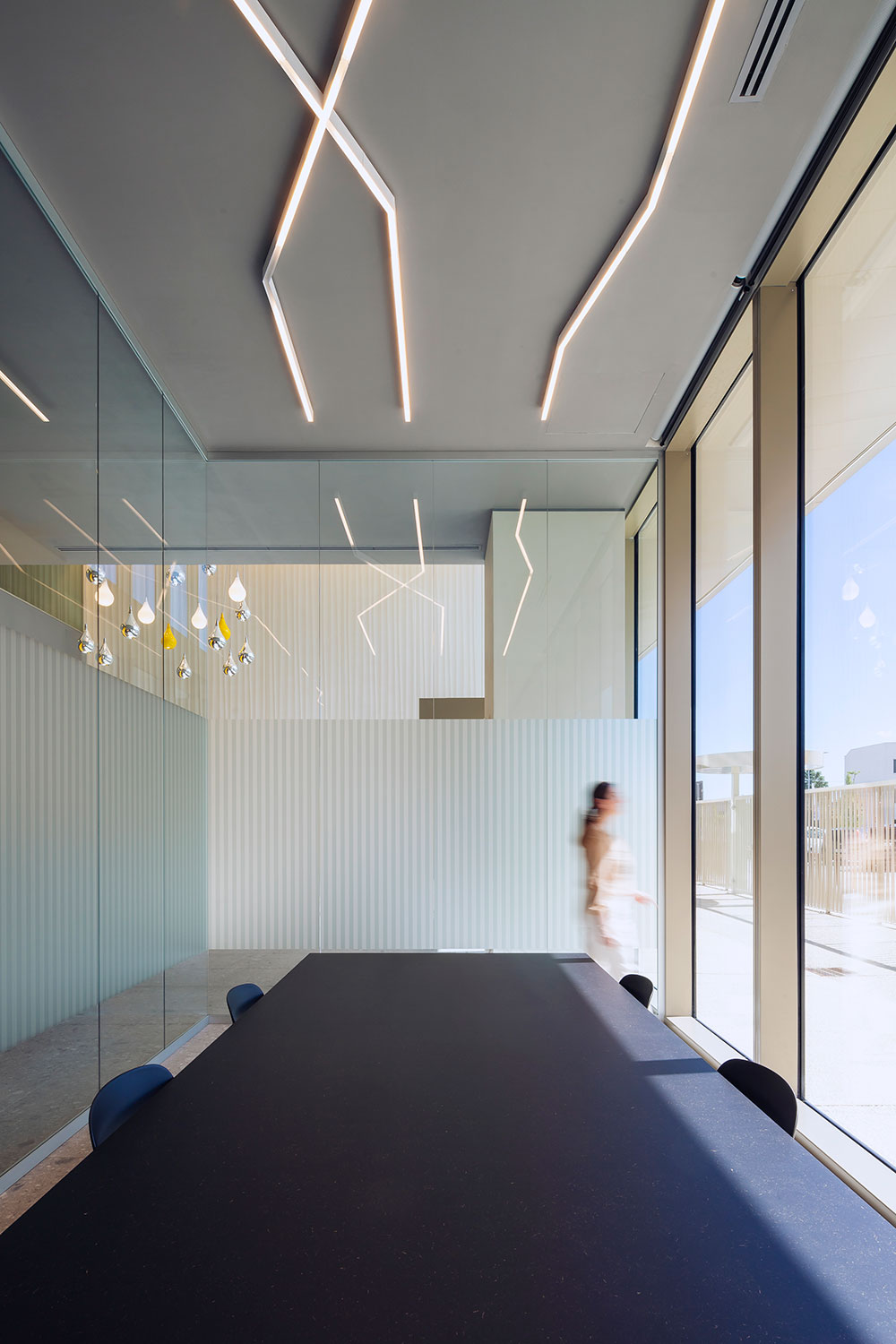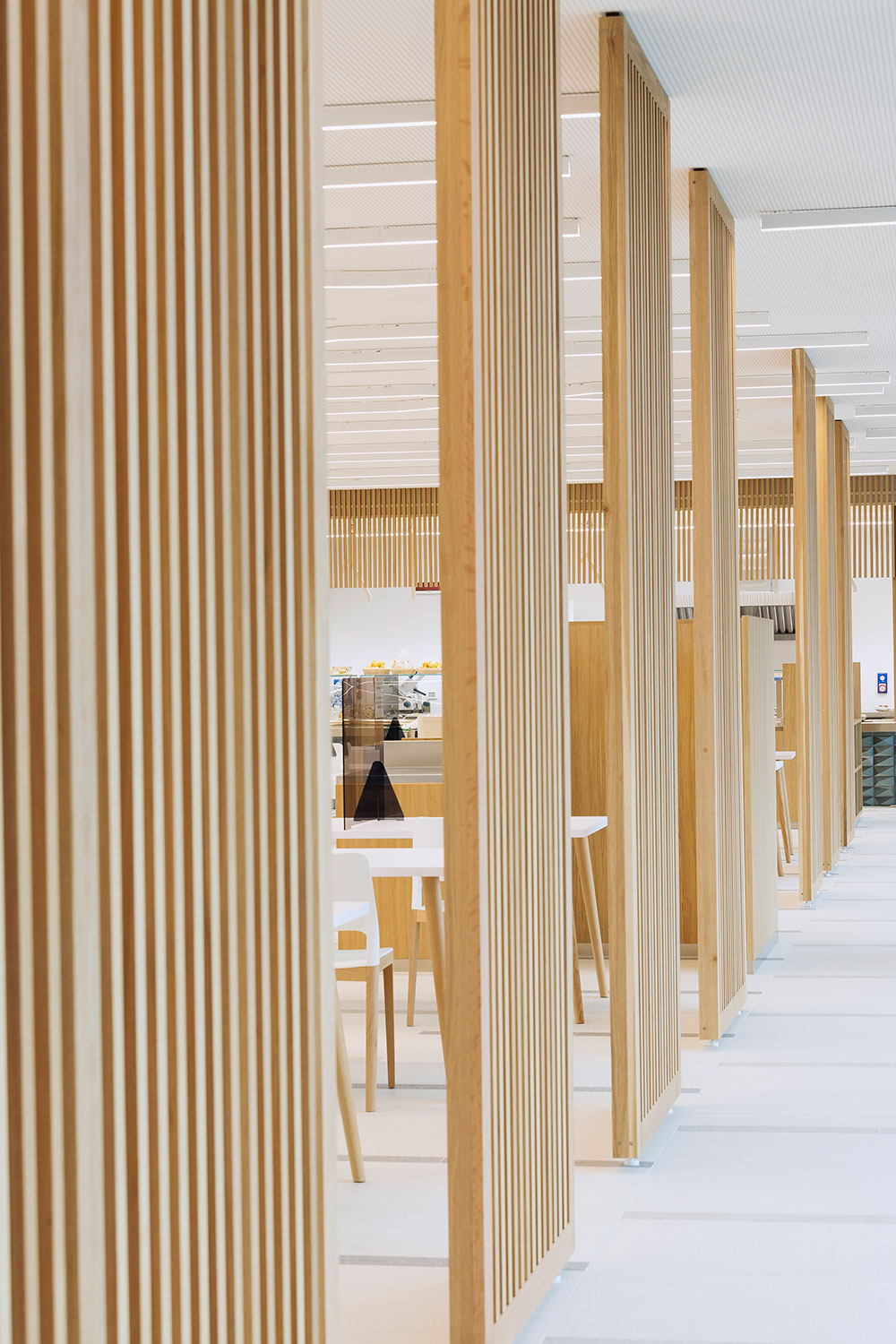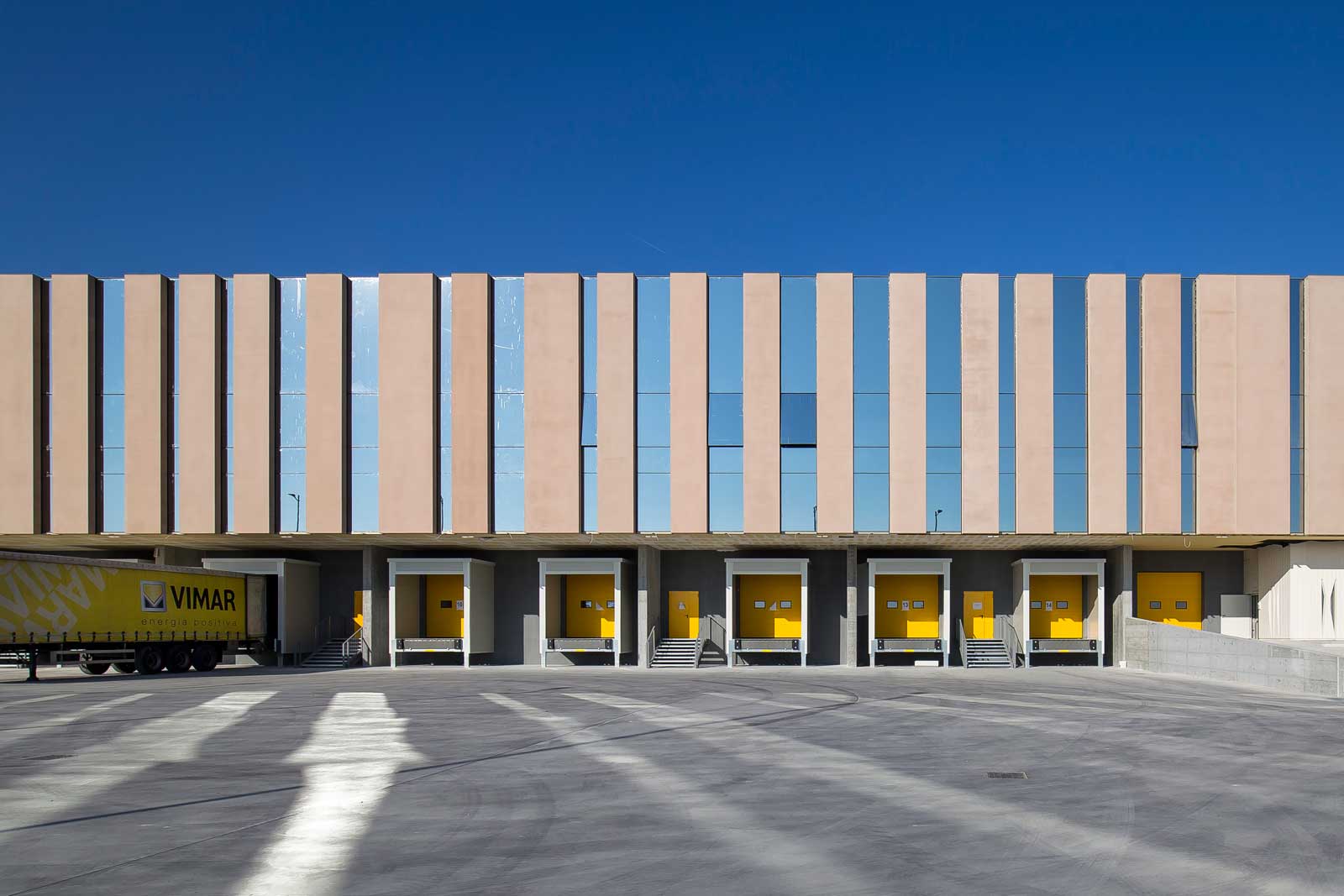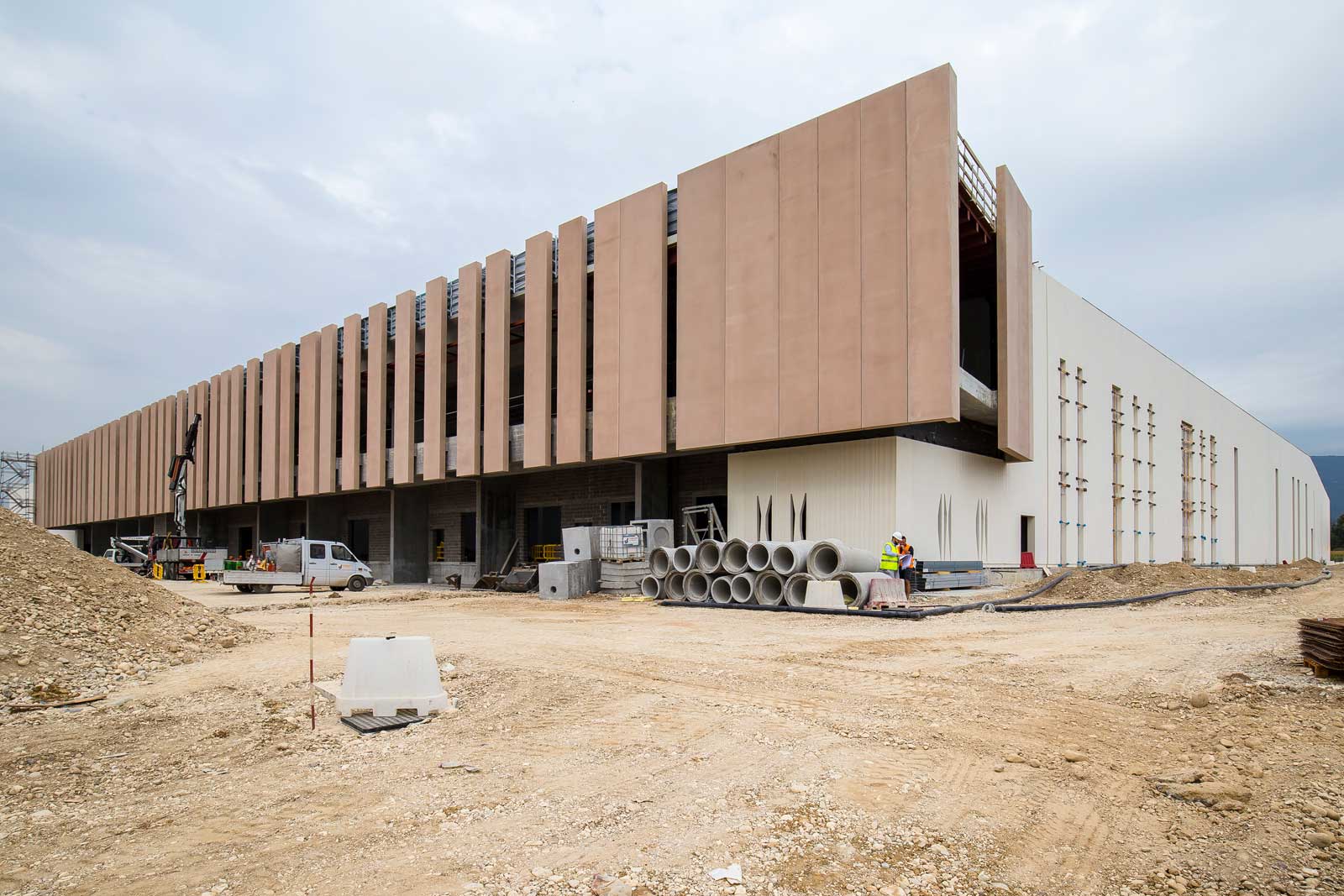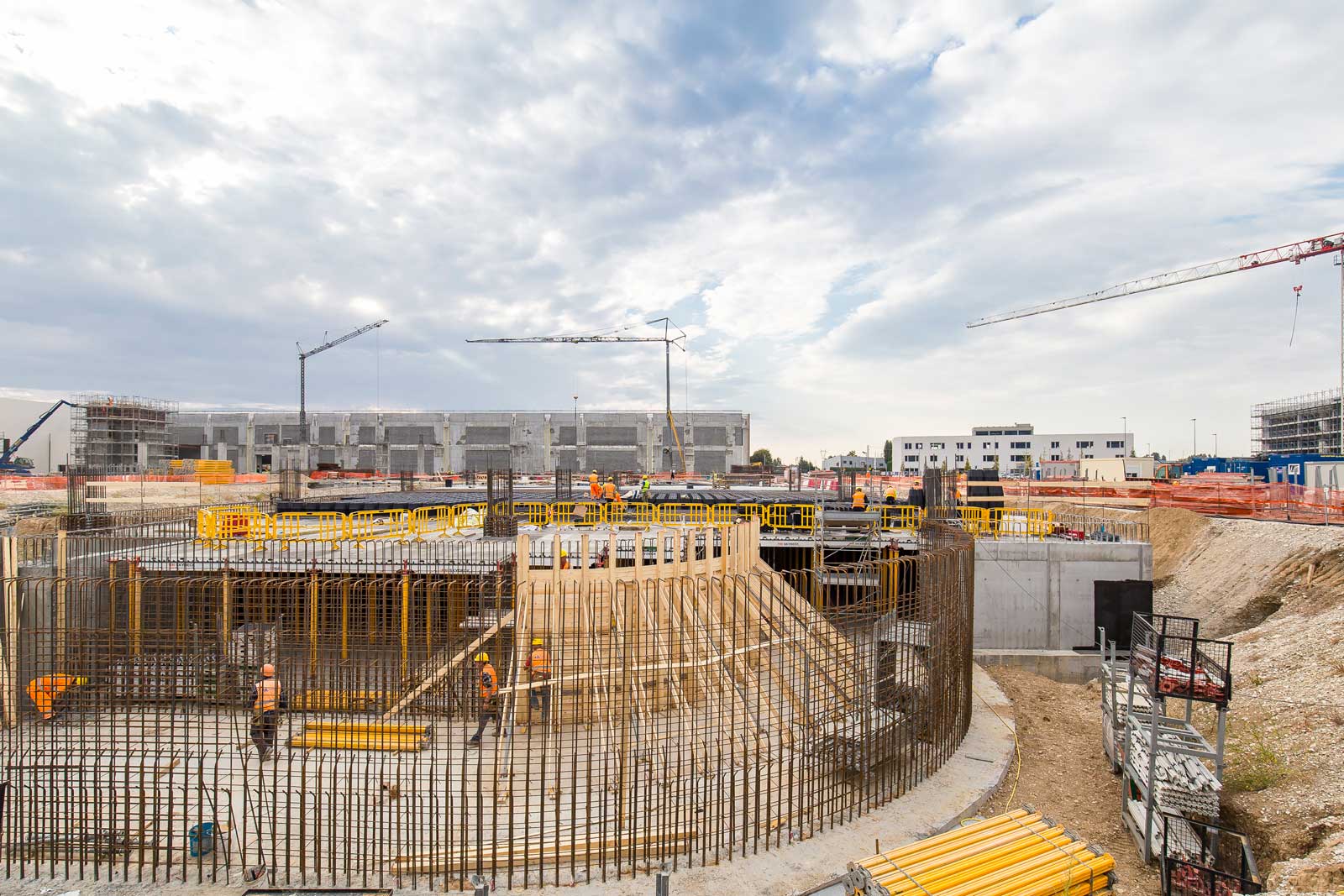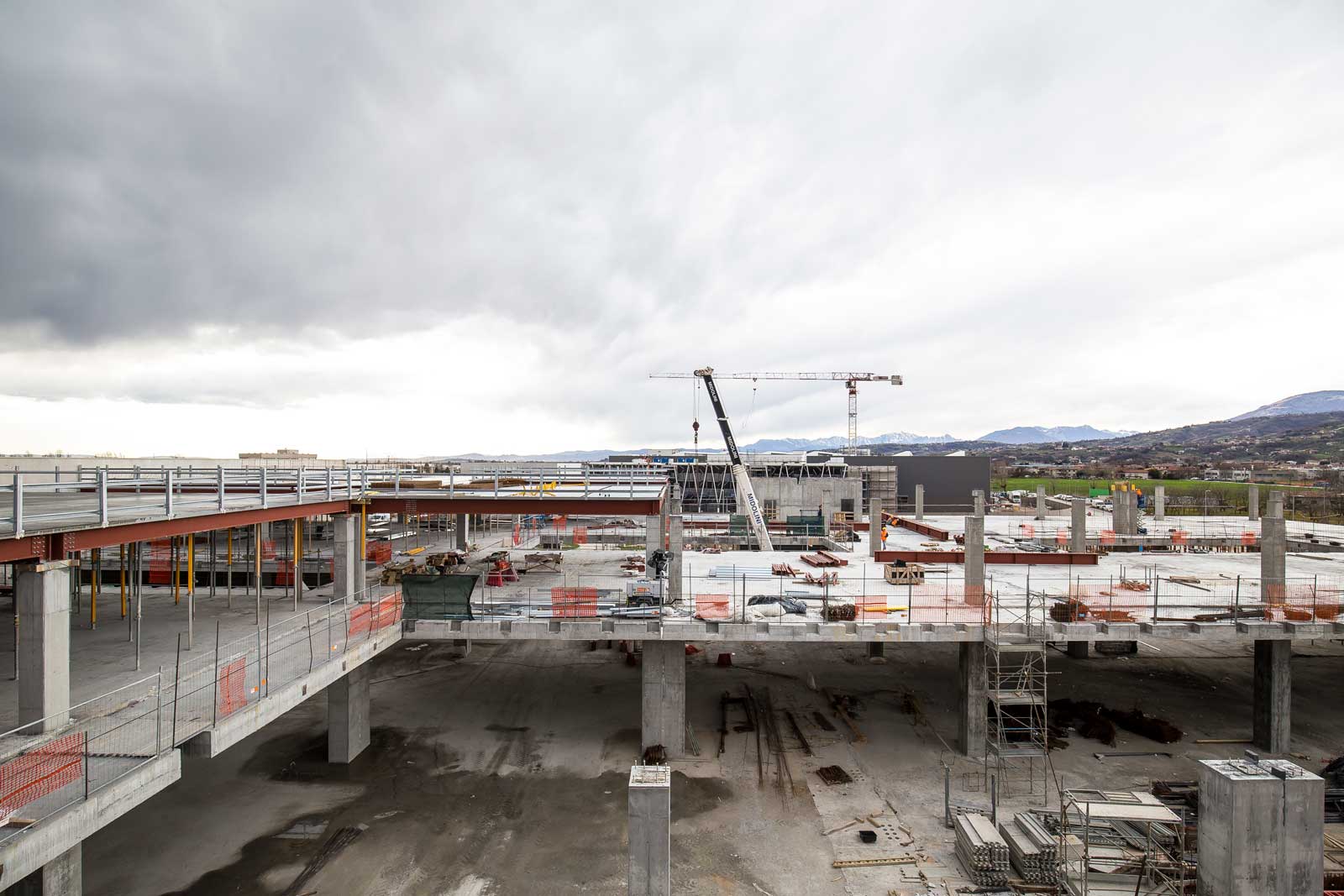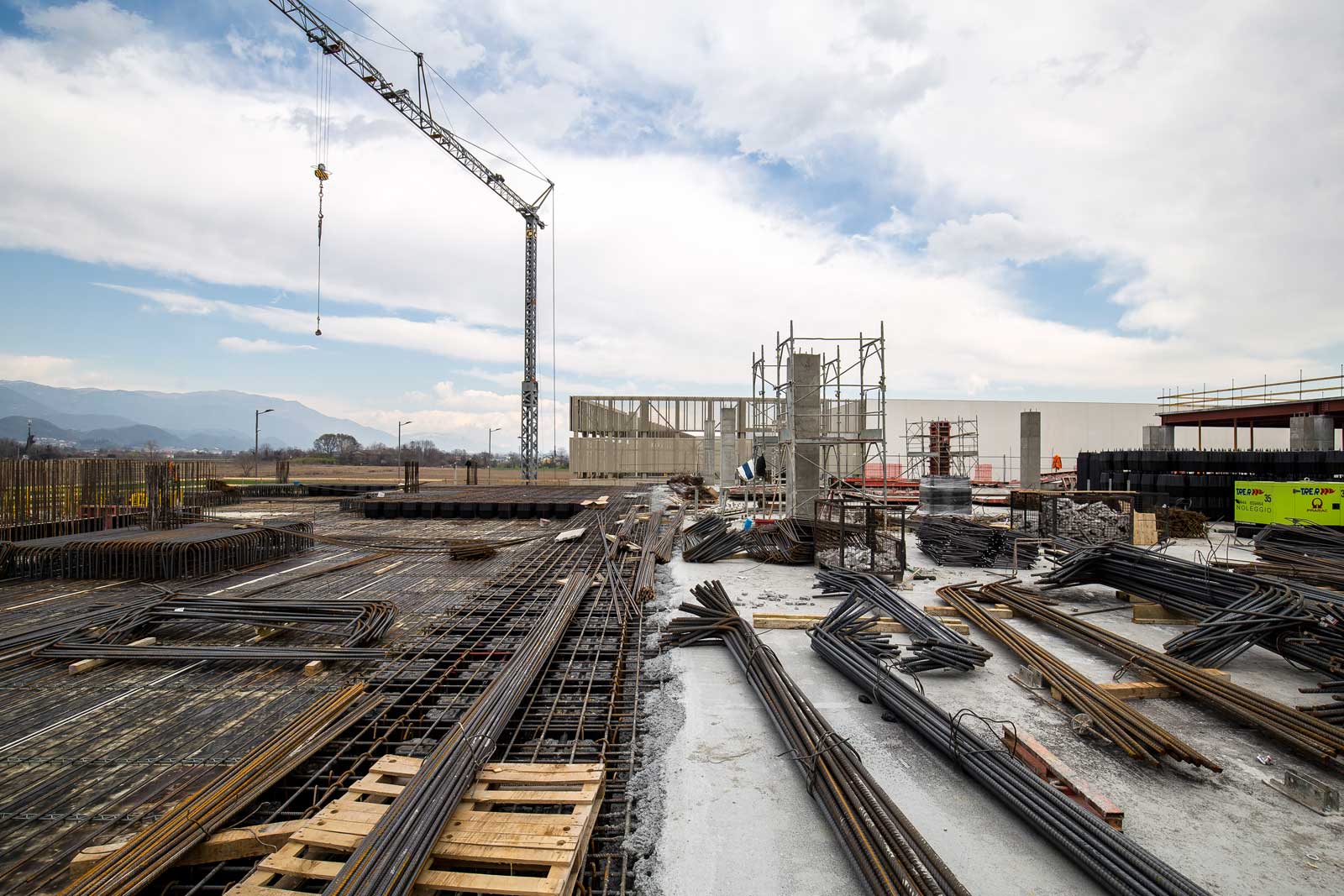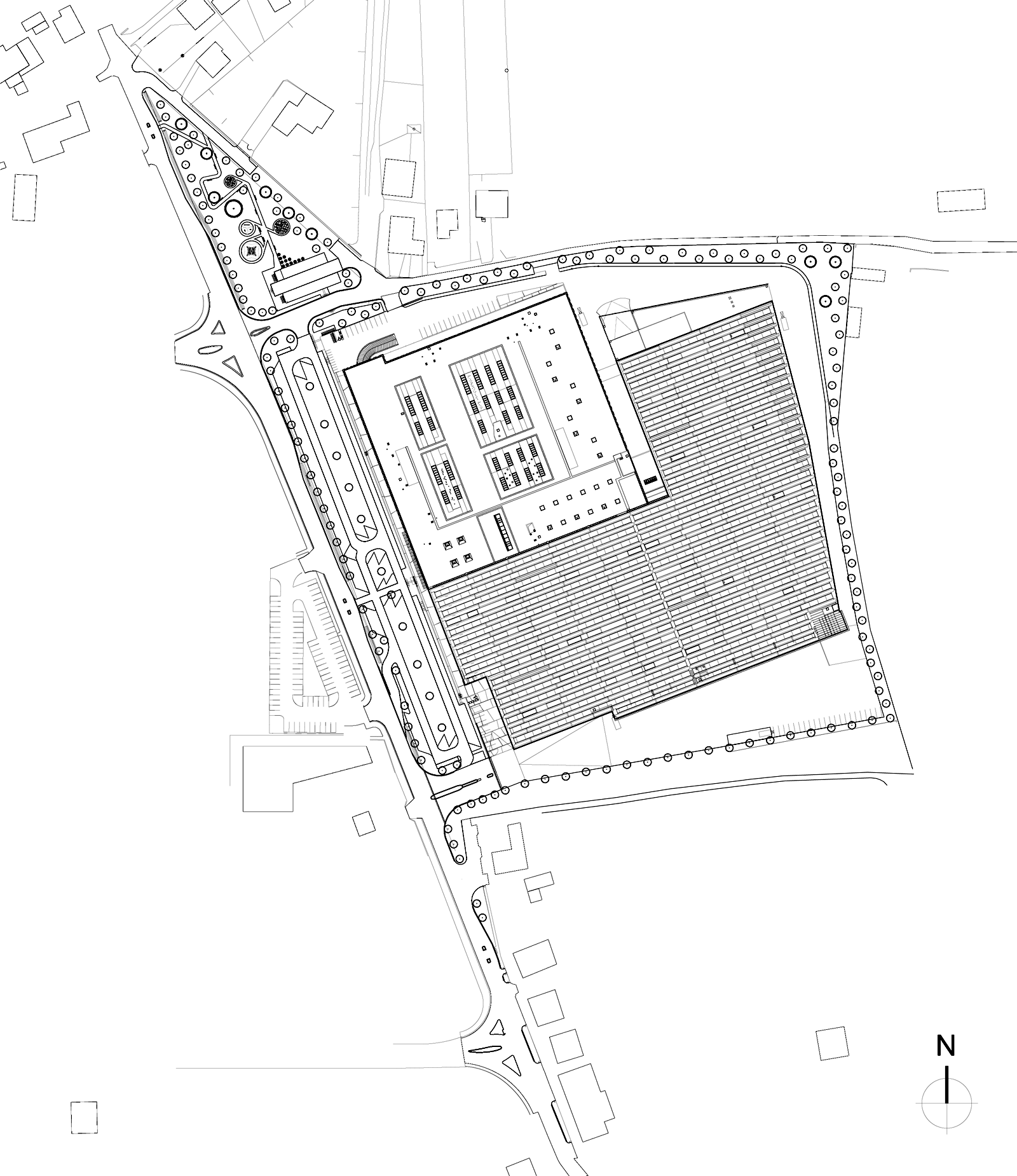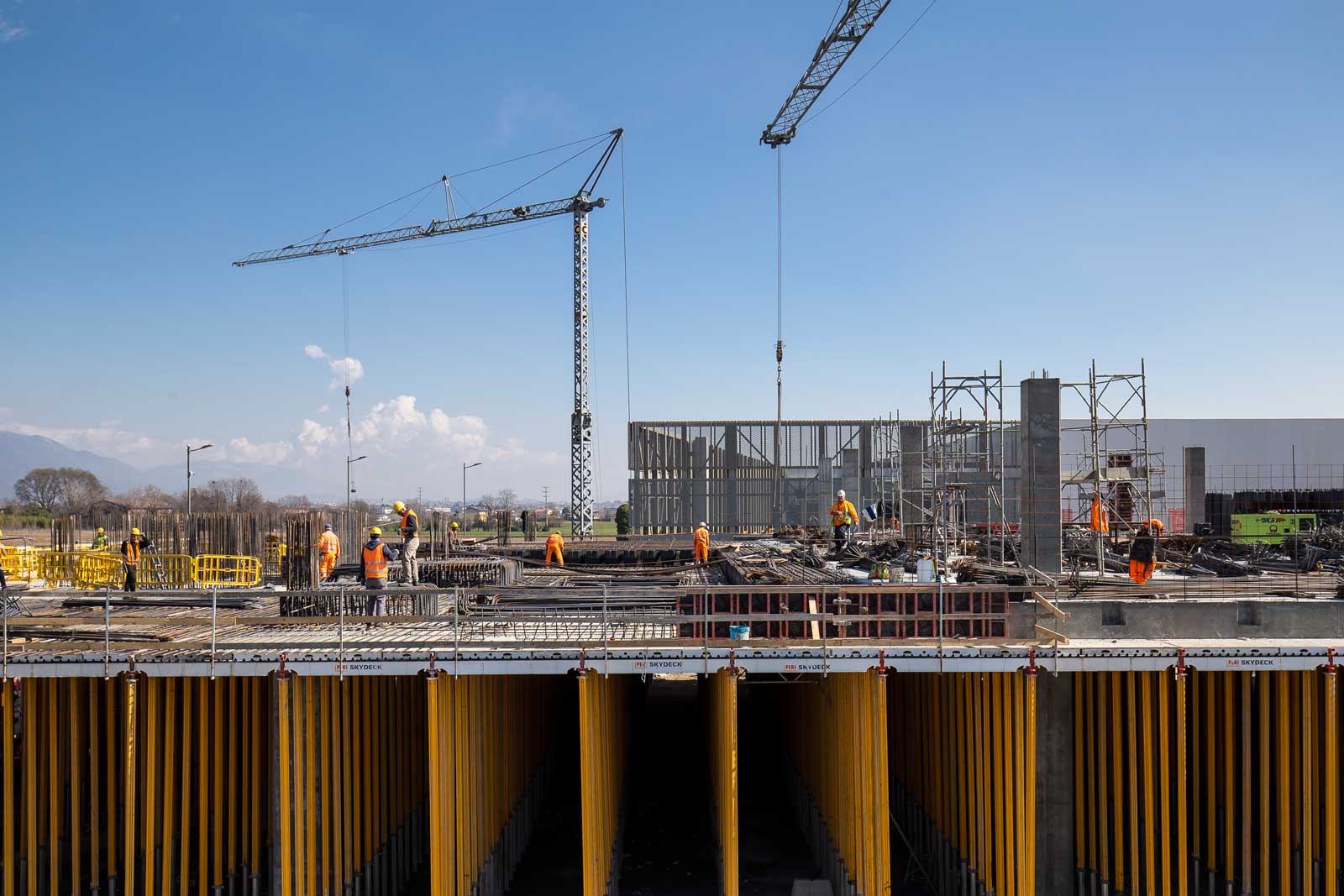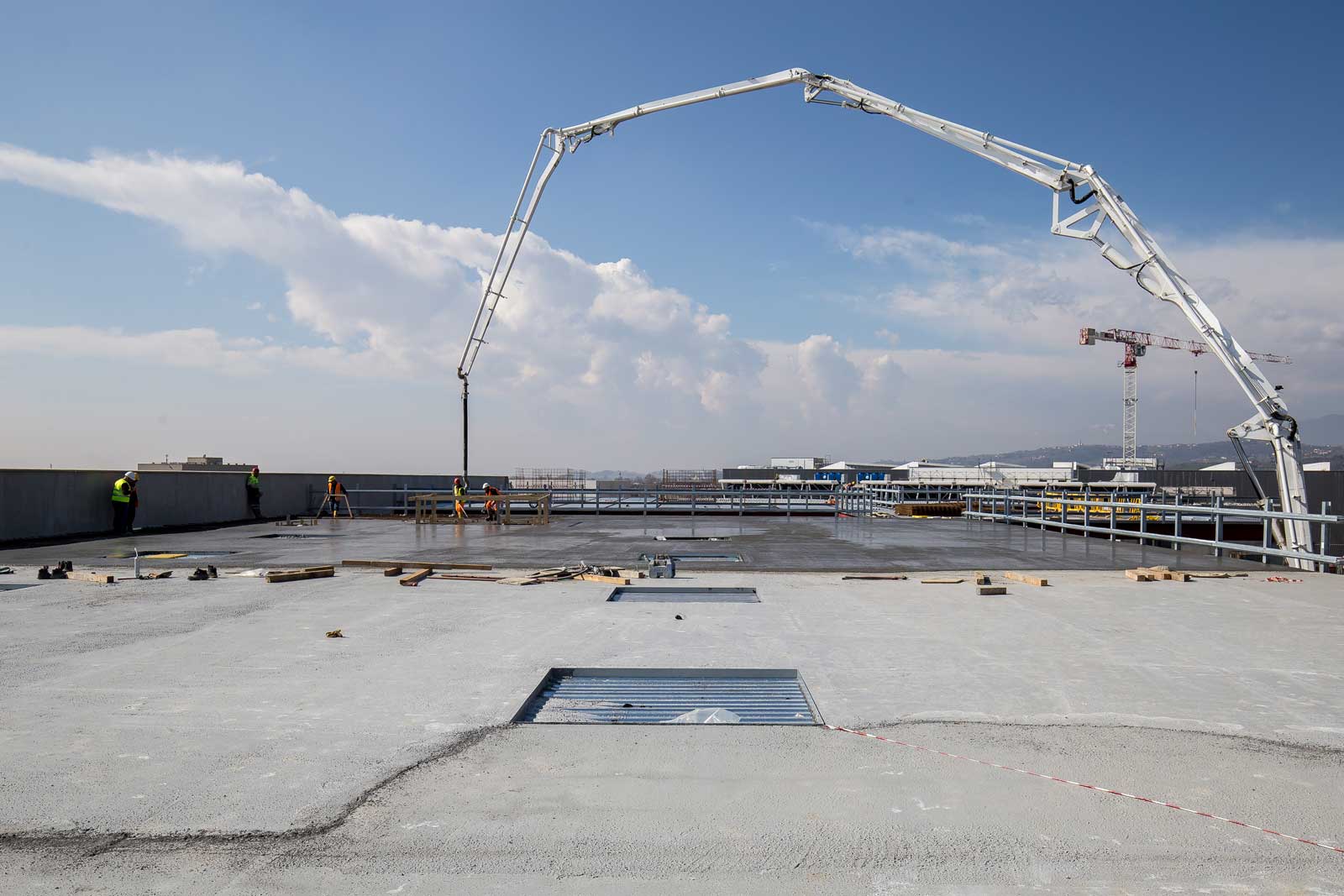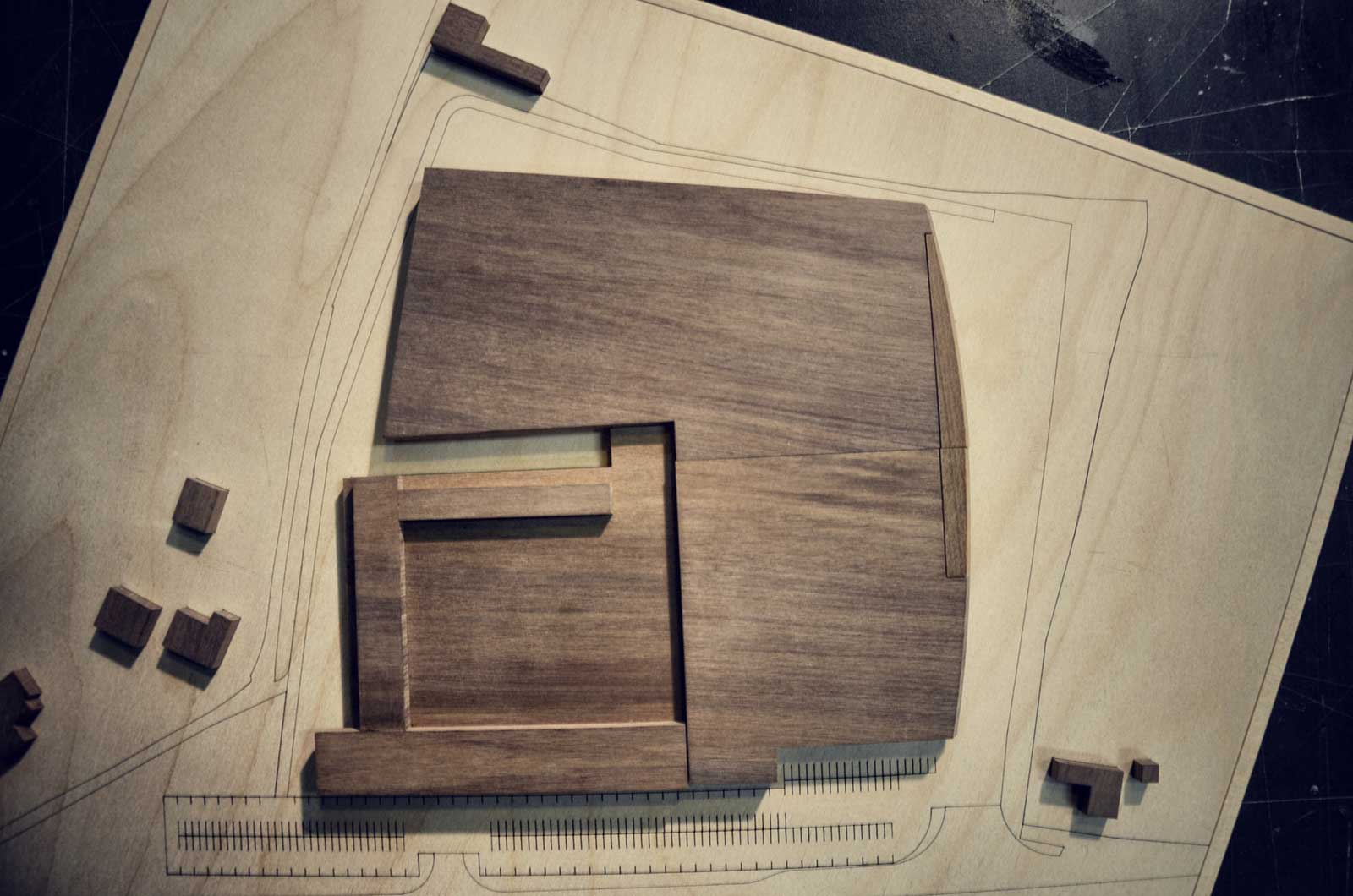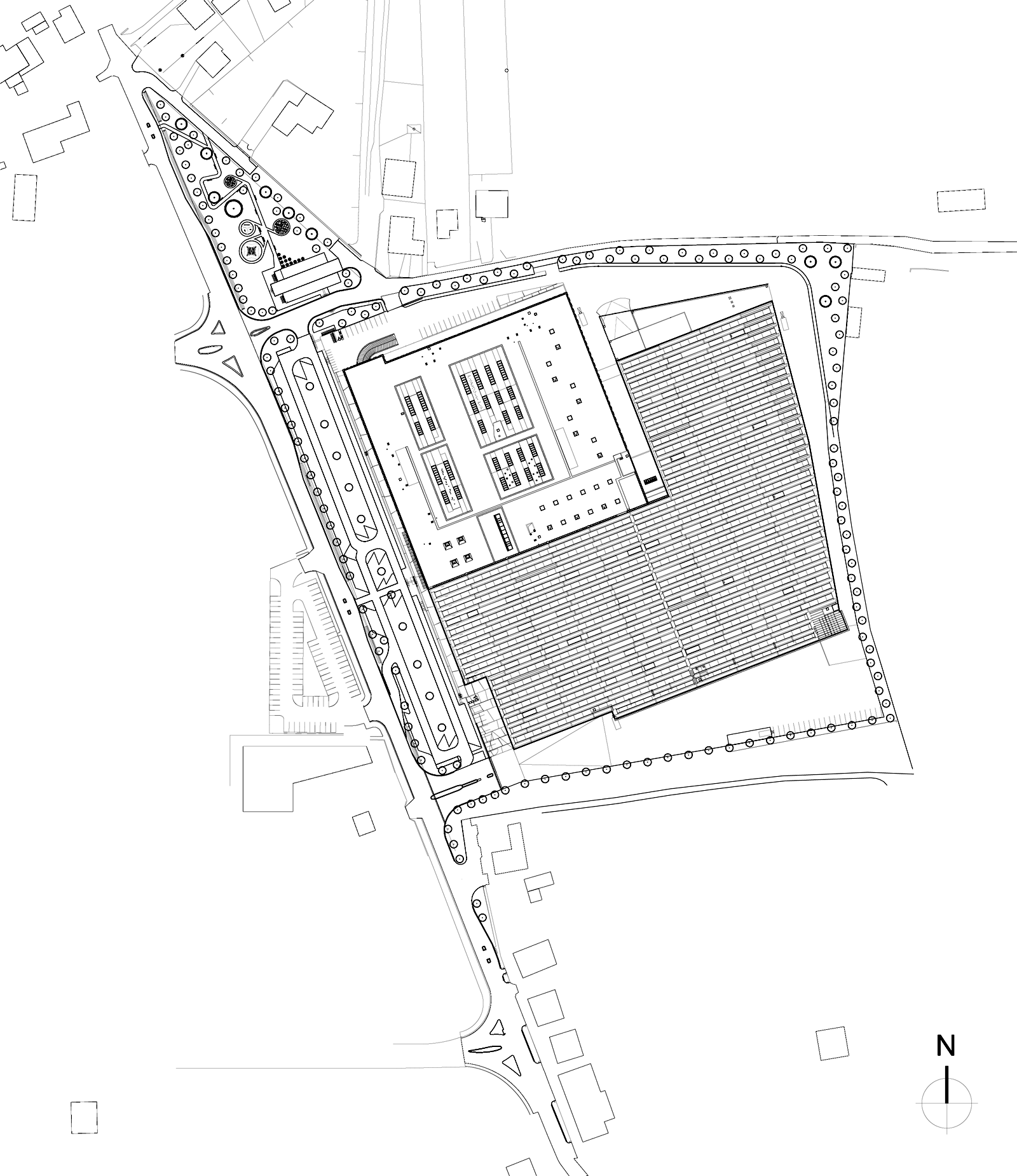 New Vimar Logistics Pole
Marostica (Vicenza), Italy
2015-2021

program: Construction of warehouses, production areas and offices
> total area: 52 612 m2
> floor area: 44 303 m2
client: Vimar s.p.a.
project: Alfonso Femia / Atelier(s) Alfonso Femia with
structural engineering: for architecture engineering
services and environmental engineering: for architecture engineering
general contractor: Italiana Costruzioni
photos: ©S.Anzini
"To design the future of a company, together with the company itself, is an act of responsibility in which to confer vision, courage and respect for the identity they represent towards their history and territory." AF
The construction of the new logistics pole of Vimar in Marostica, arises from the need of the company to transfer to an owned area its warehouses and offices currently located throughout the territory. The project involved the preparation of a master plan to make the area buildable, to obtain the certification for the urbanization and construction and the management of the construction area. The area that will host the new establishment is strategically located along one of the main axis to the town of Marostica. A special attention has been paid to the volumetric composition of the building; particular shapes and surfaces ahs been introduced in order to reduce the impact of the intervention in the surrounding agricultural landscape by offering a different perception from the South toward the center of Marostica and from the North, paying particular attention to the view of the city castle;

The new volume of the building is divided into three main functional areas: the finished product warehouse, warehouse of semi-finished products and the production. These areas are then competed by a hub for technological stations and as well as offices and services.
The project consists in two distinct phases, but in succession: the first stage concerns the construction of warehouses and adjoining surfaces (tech hub and loft intended for laboratories and offices); the second stage concerns the construction of the production, offices and services (cafeteria, canteen and meeting rooms) areas.