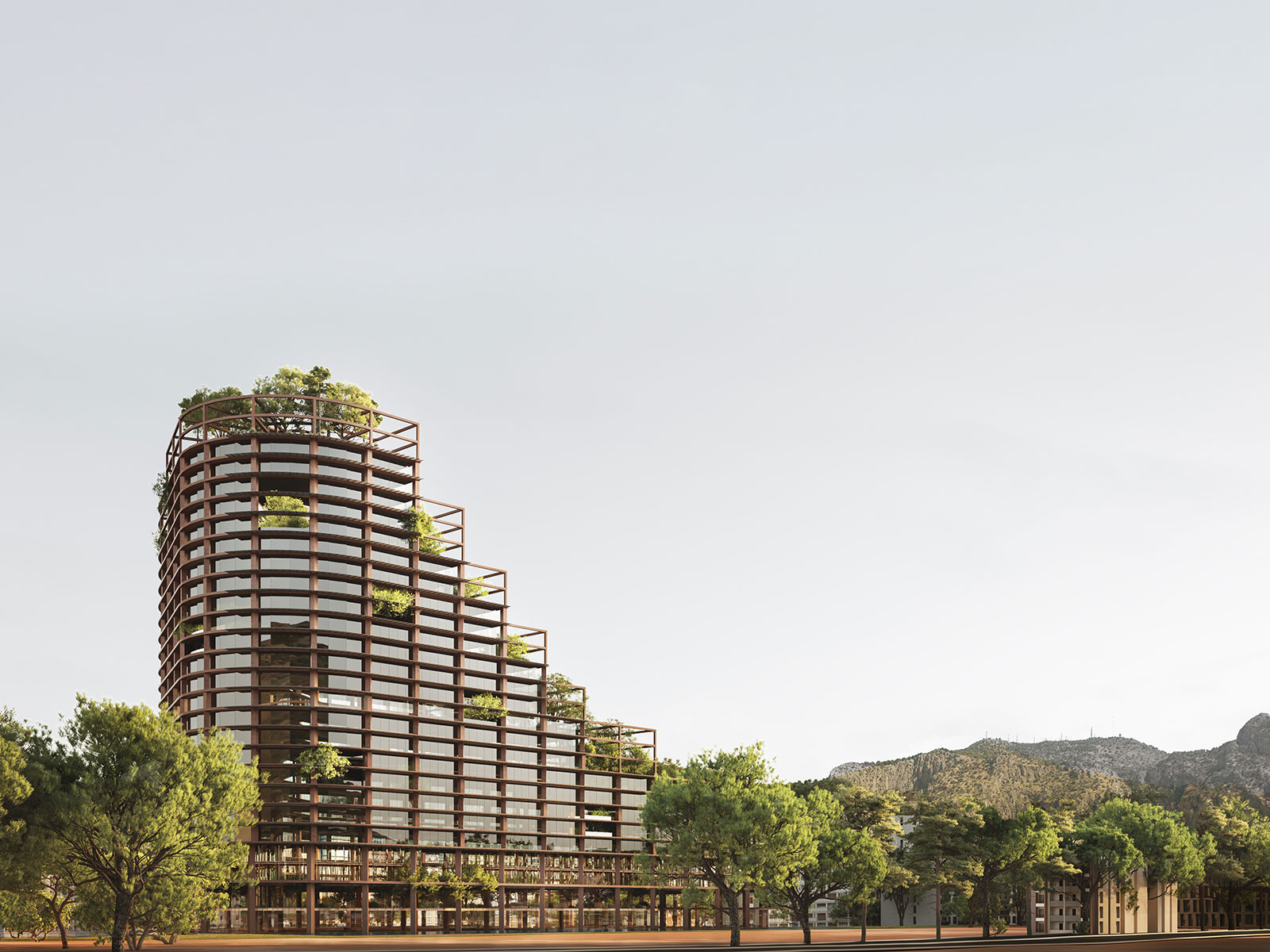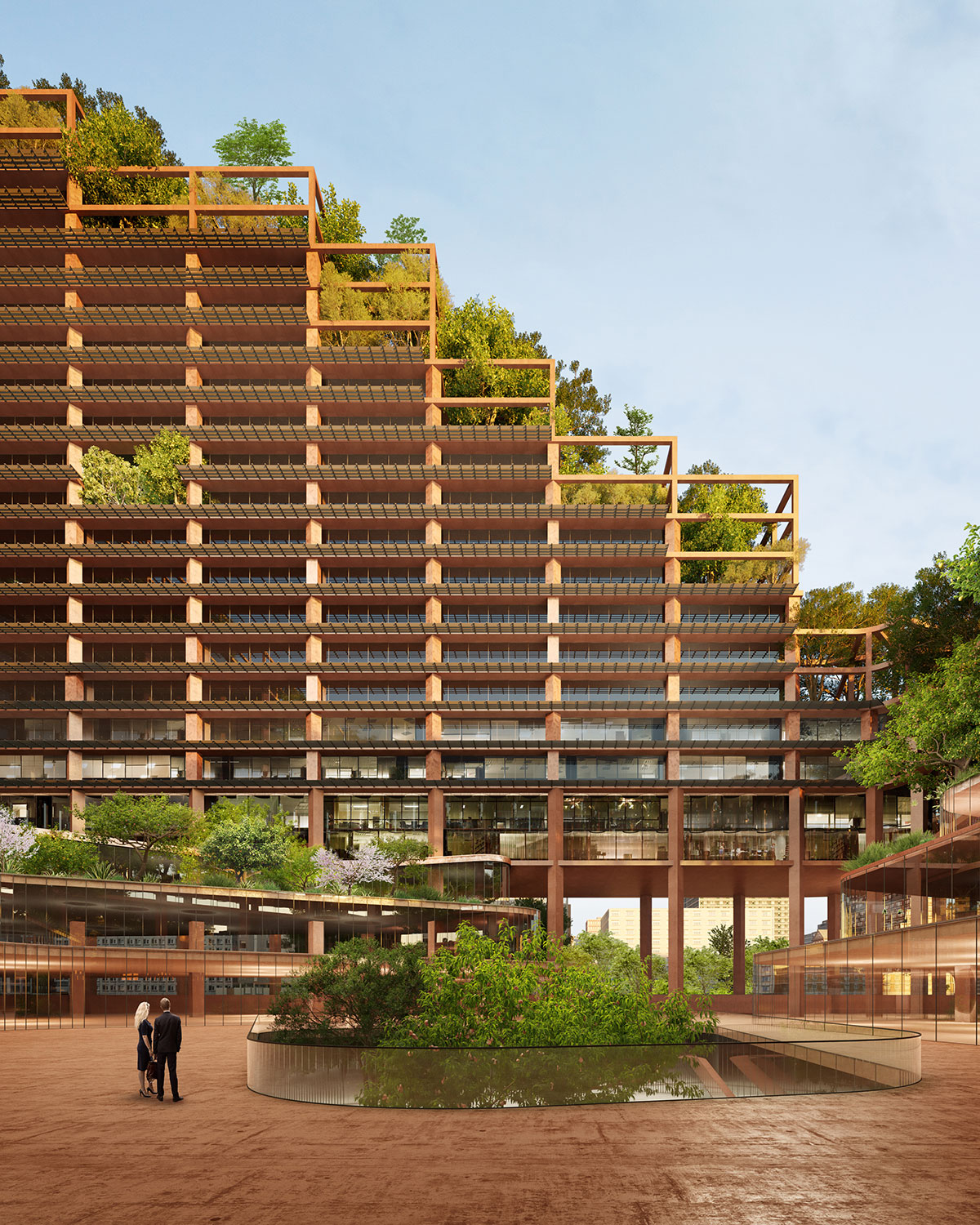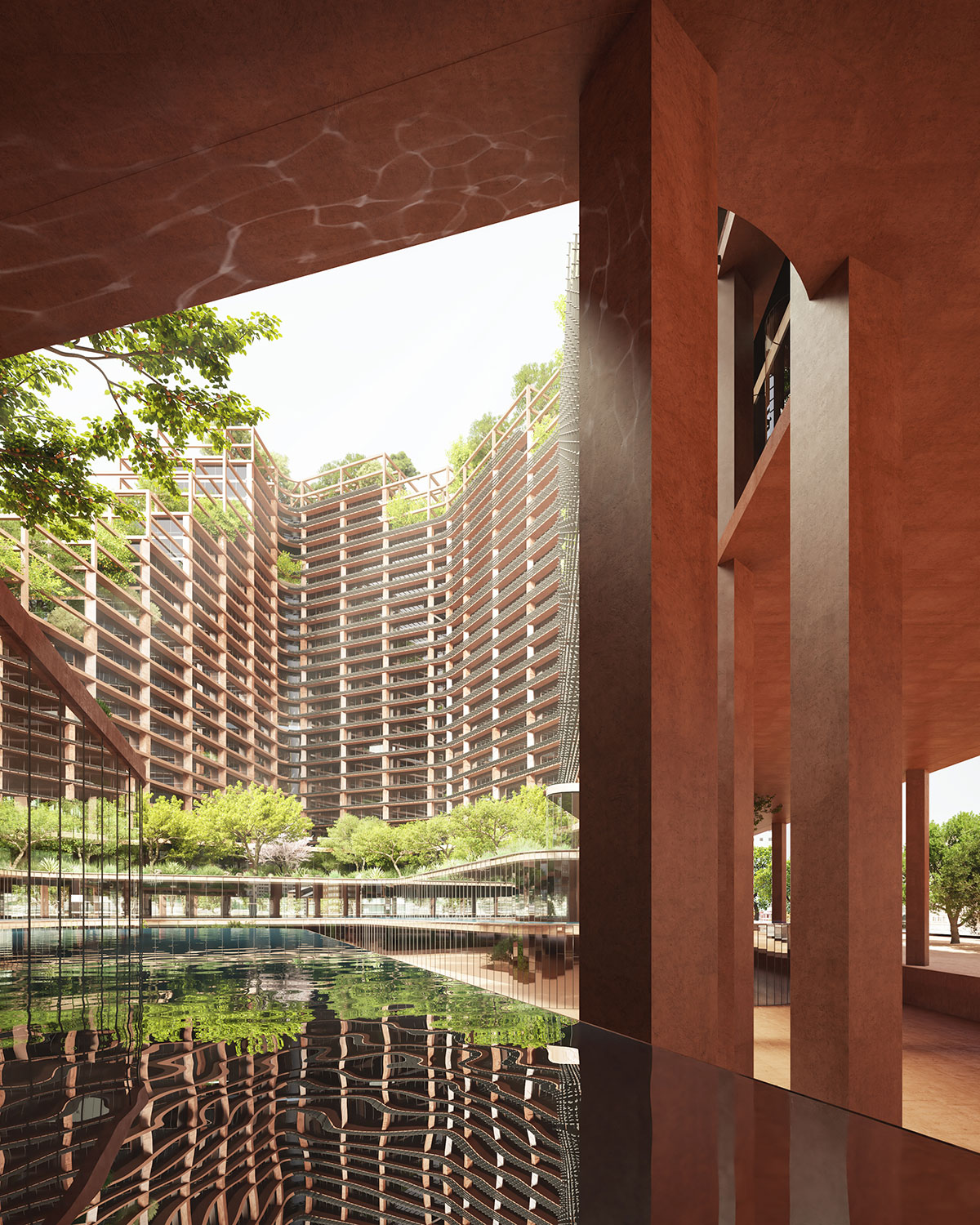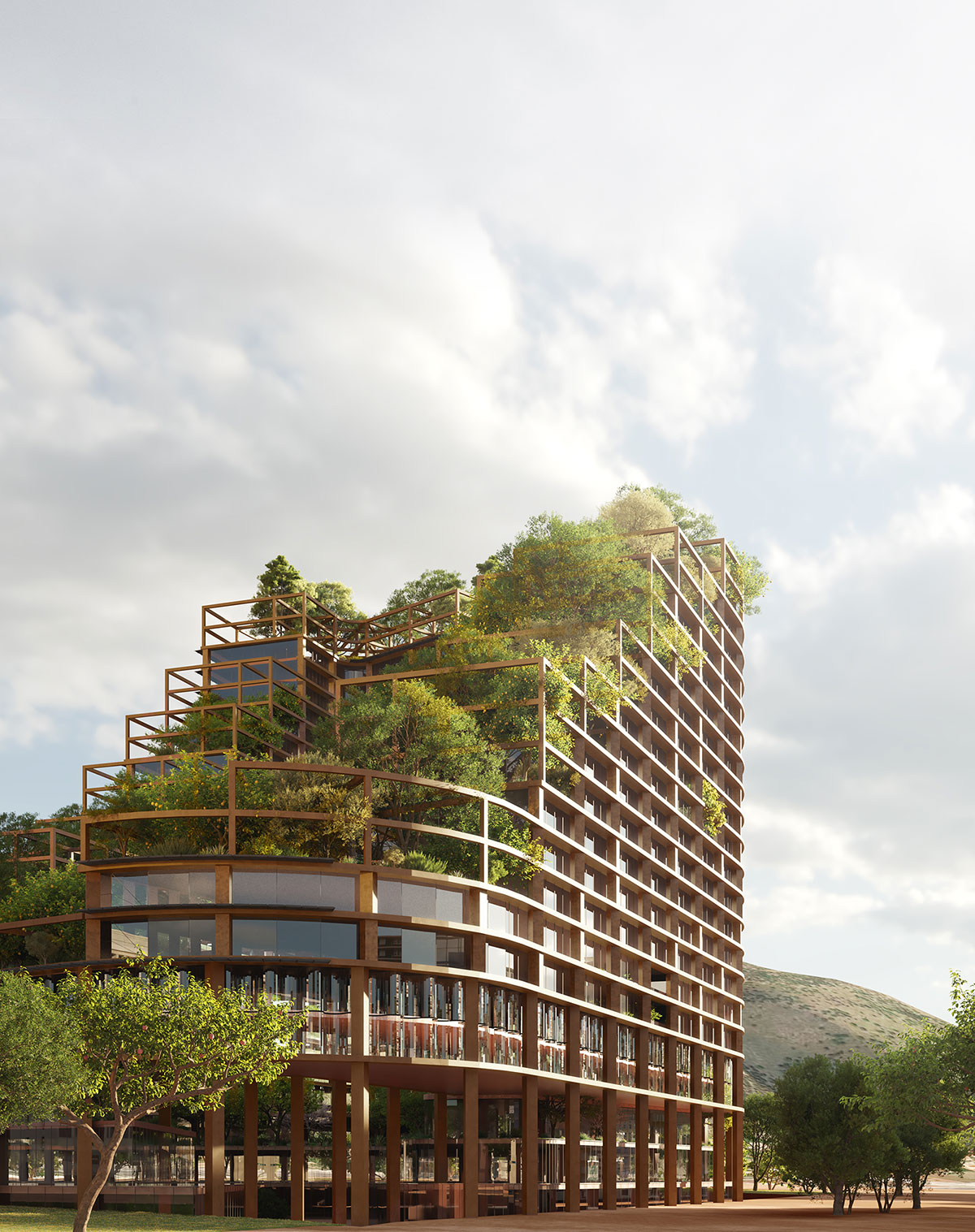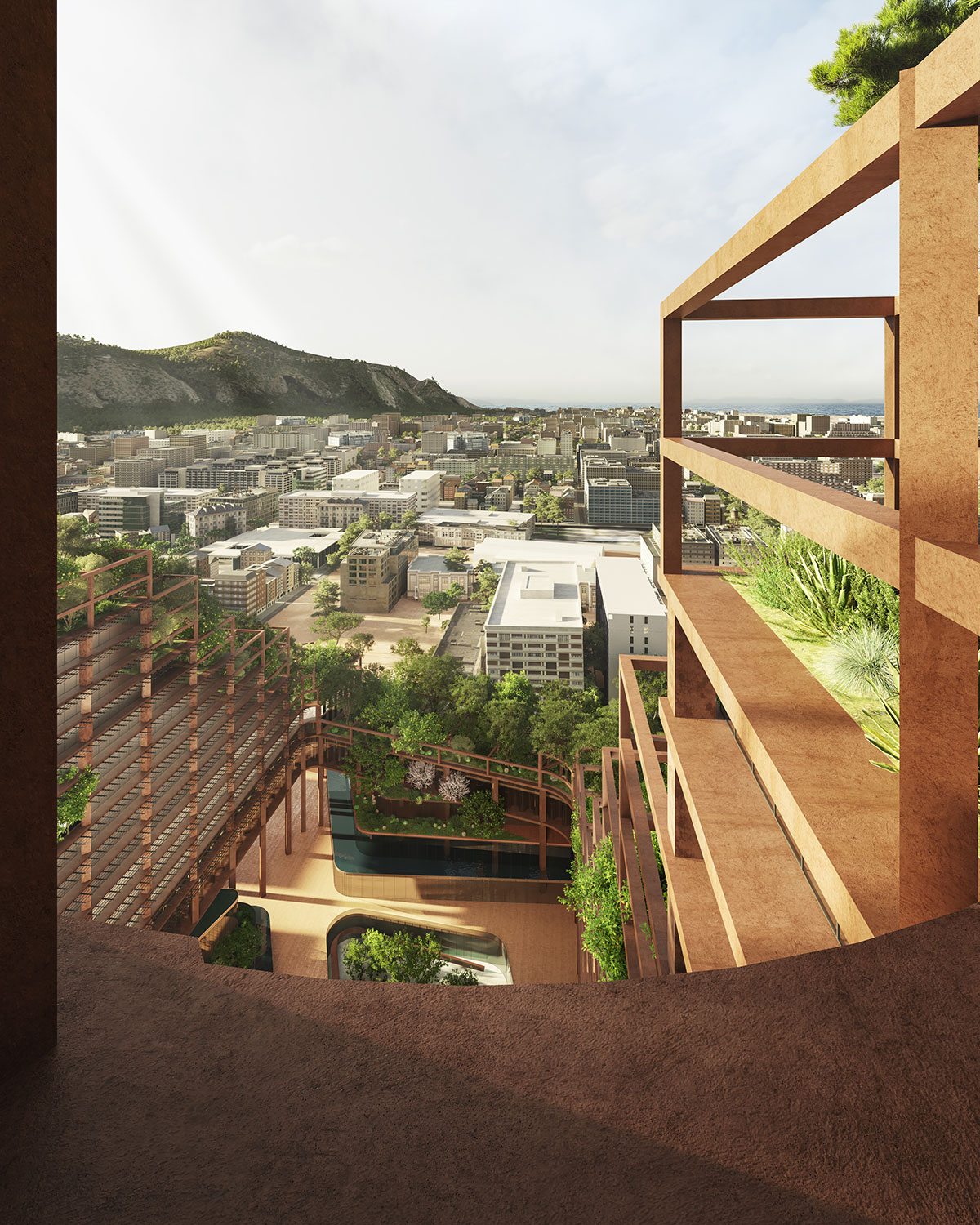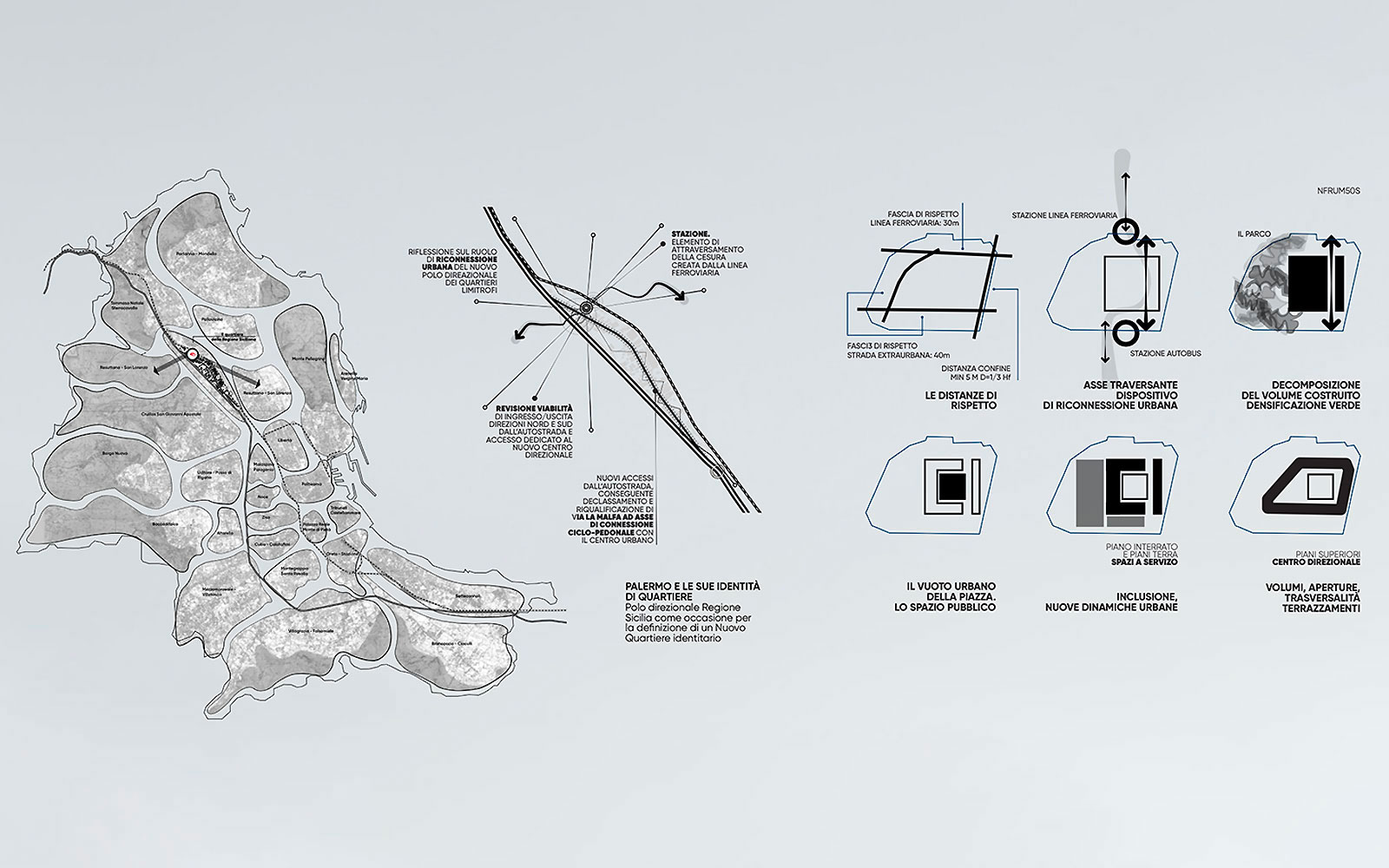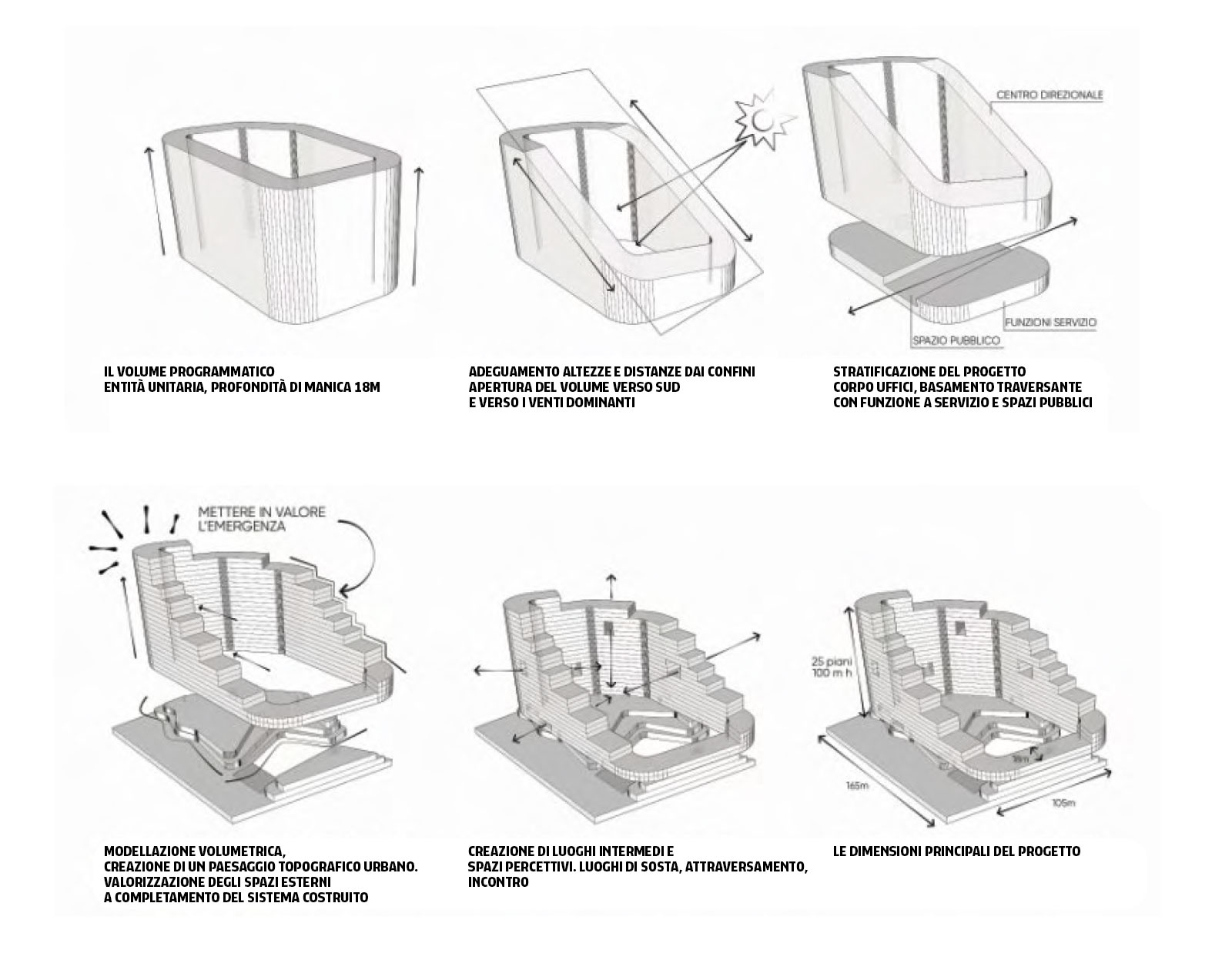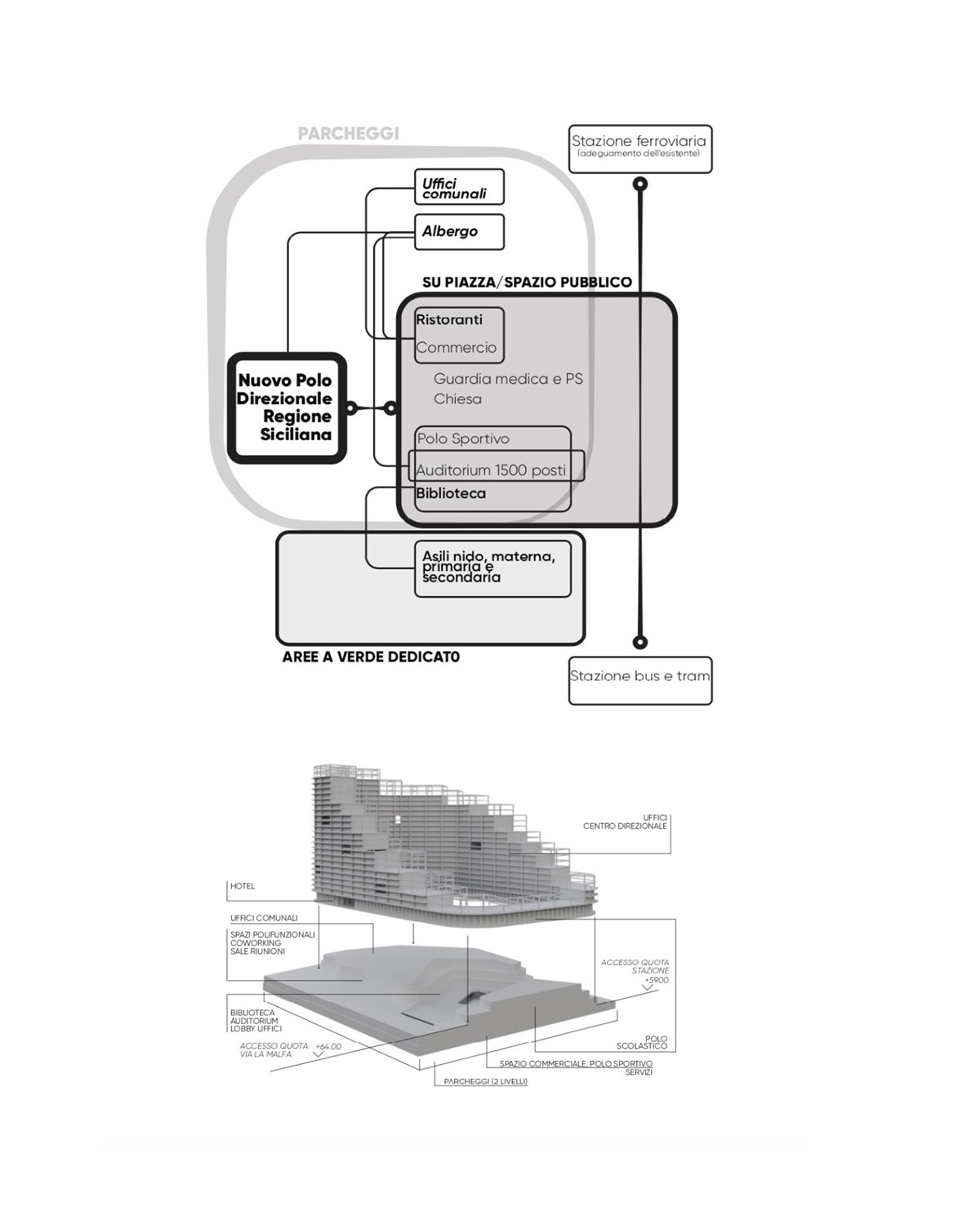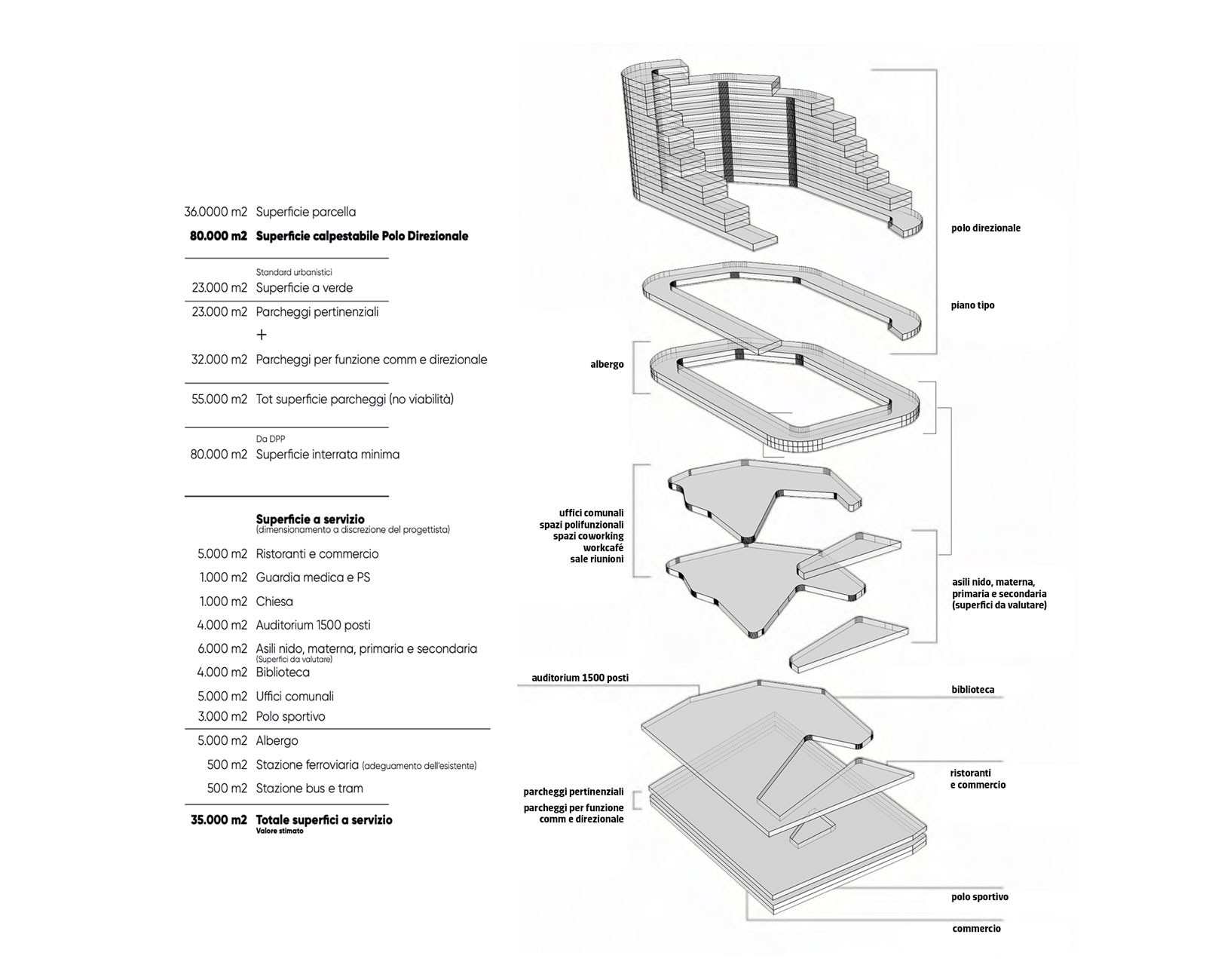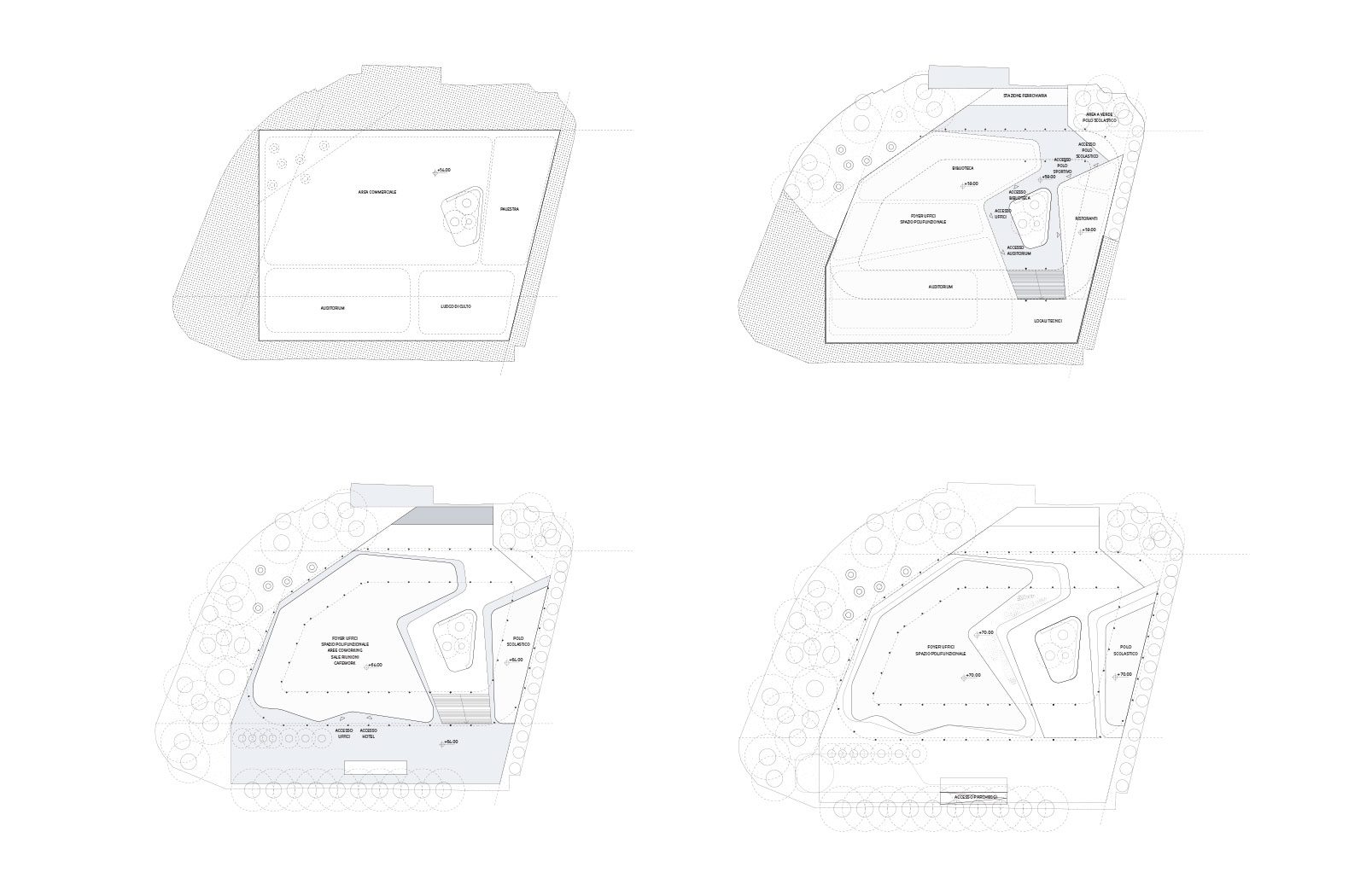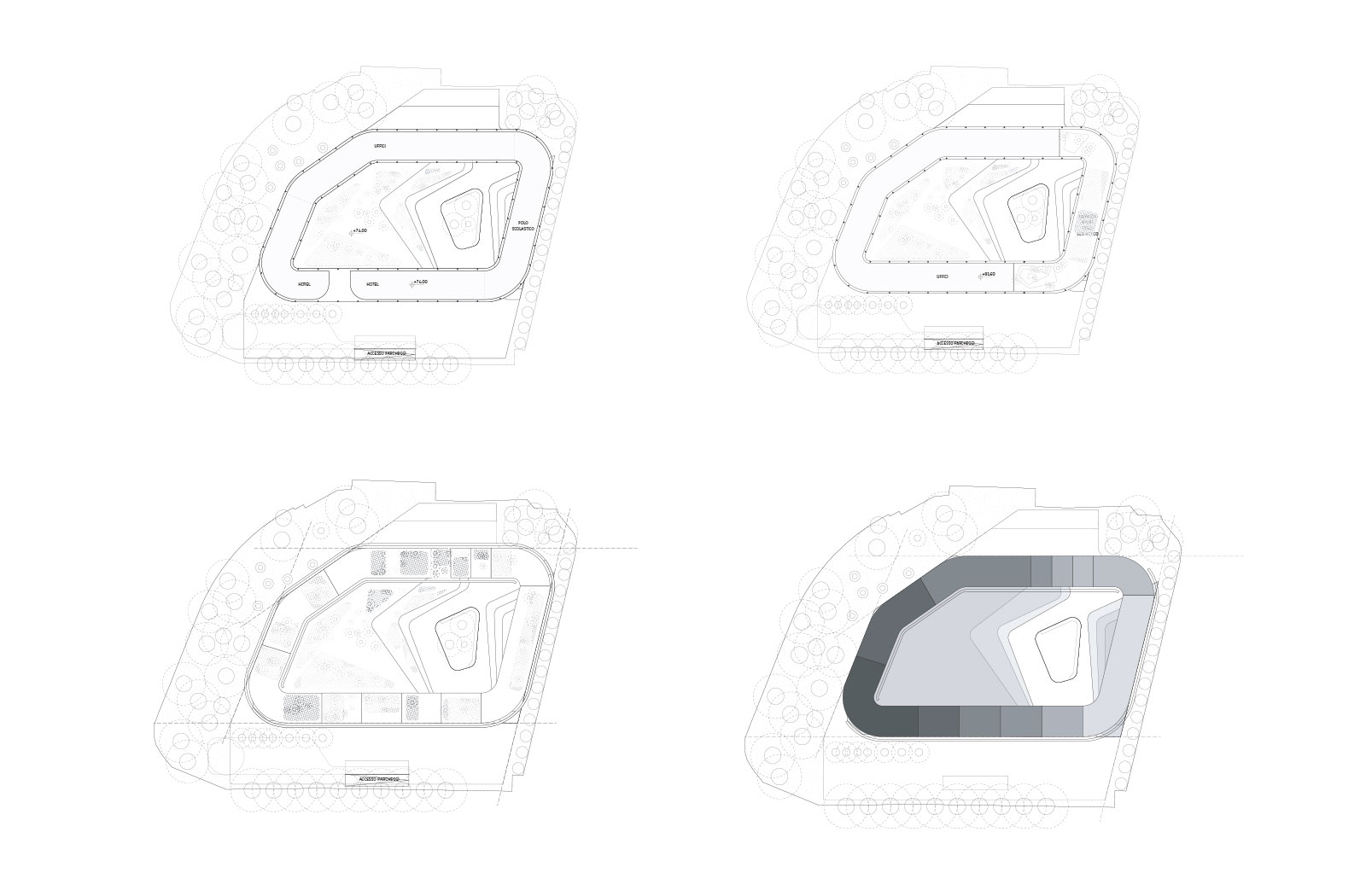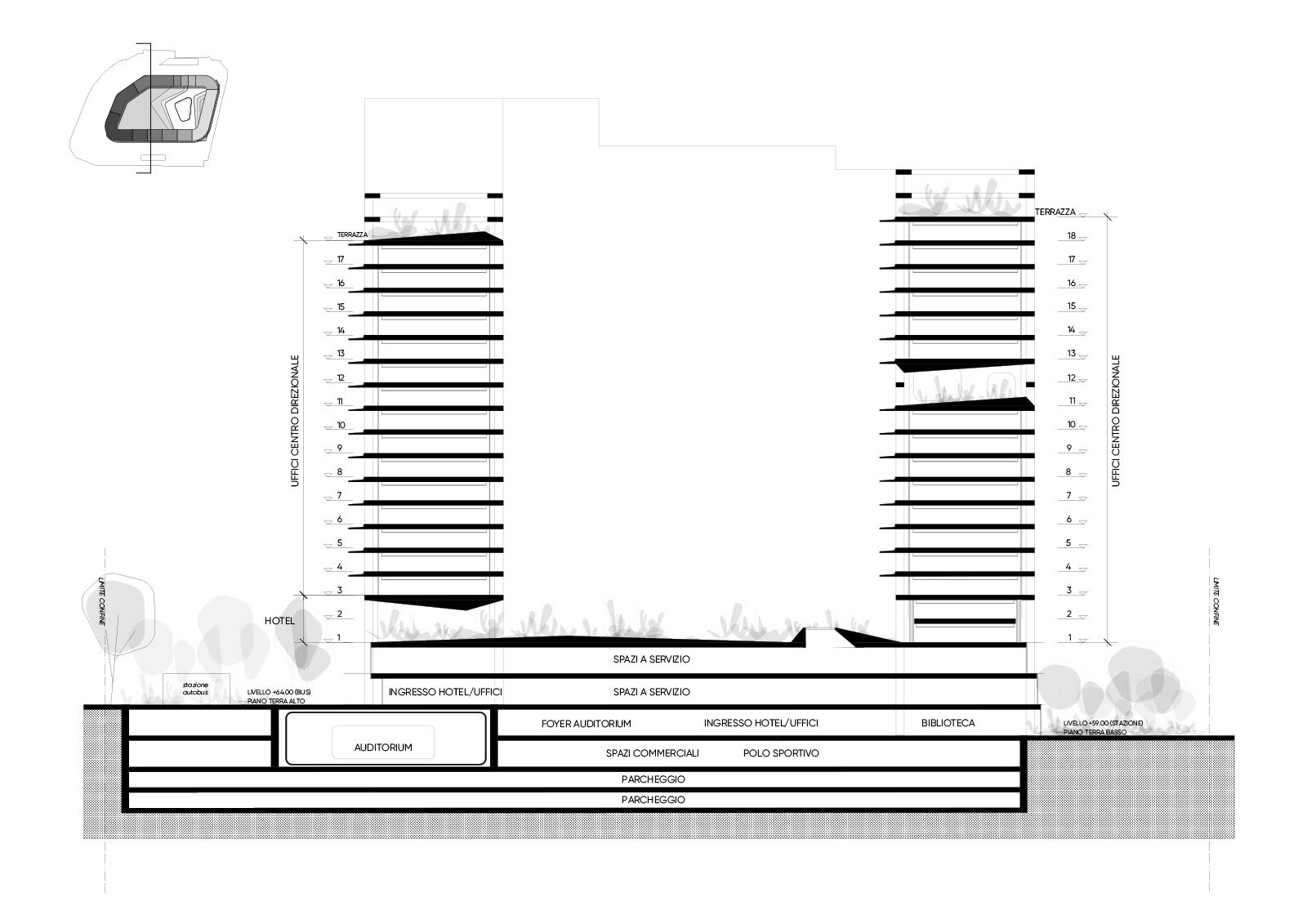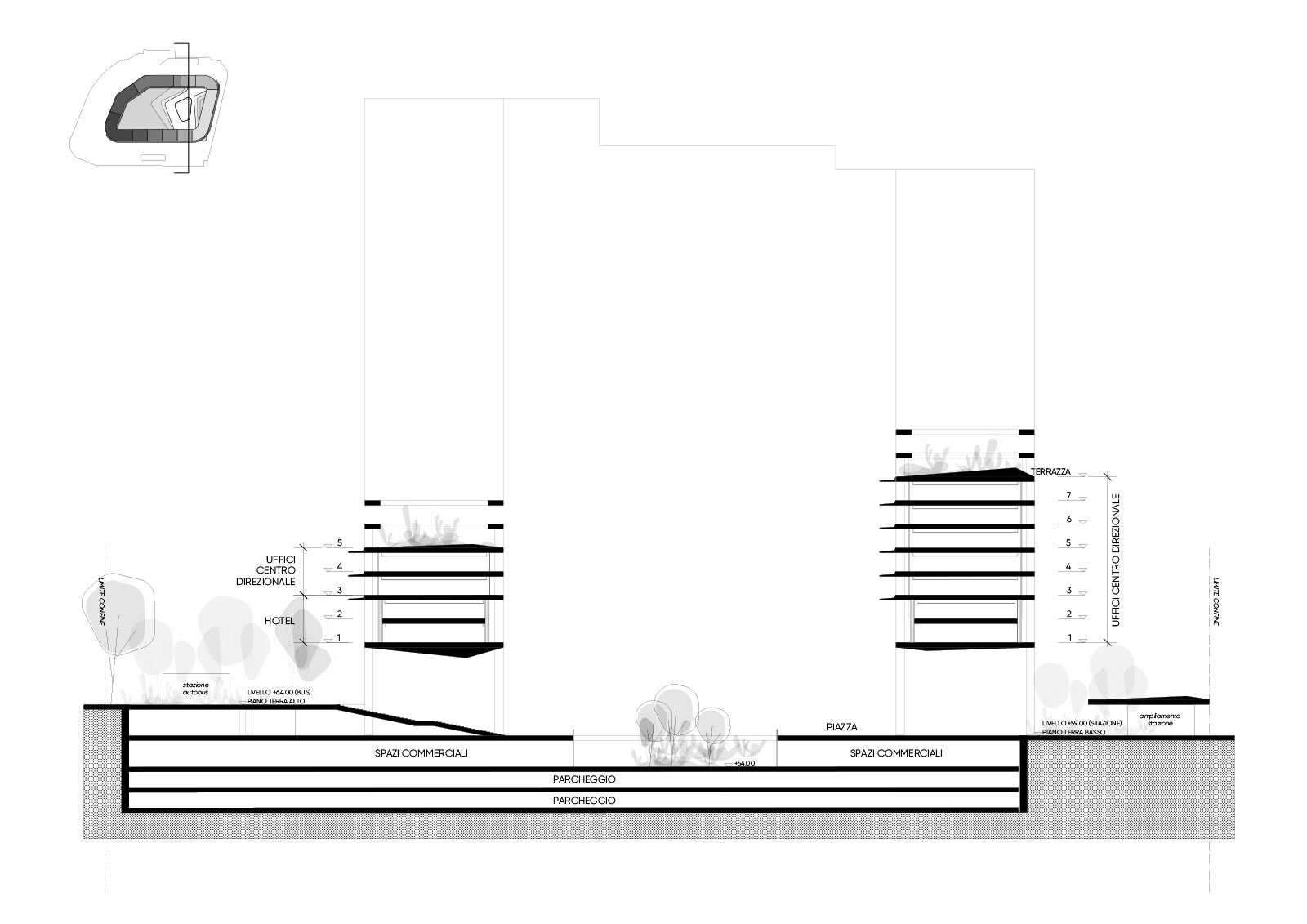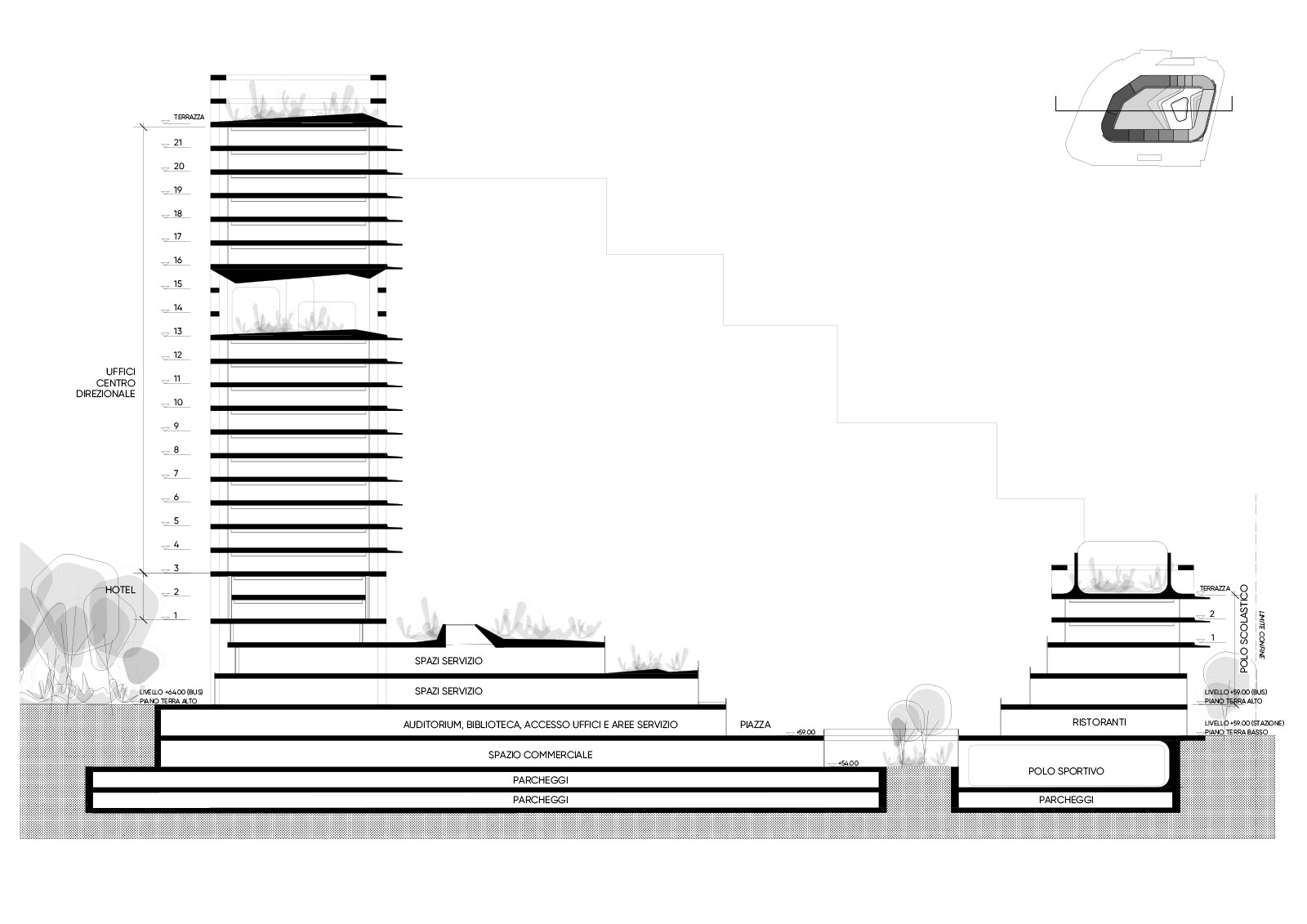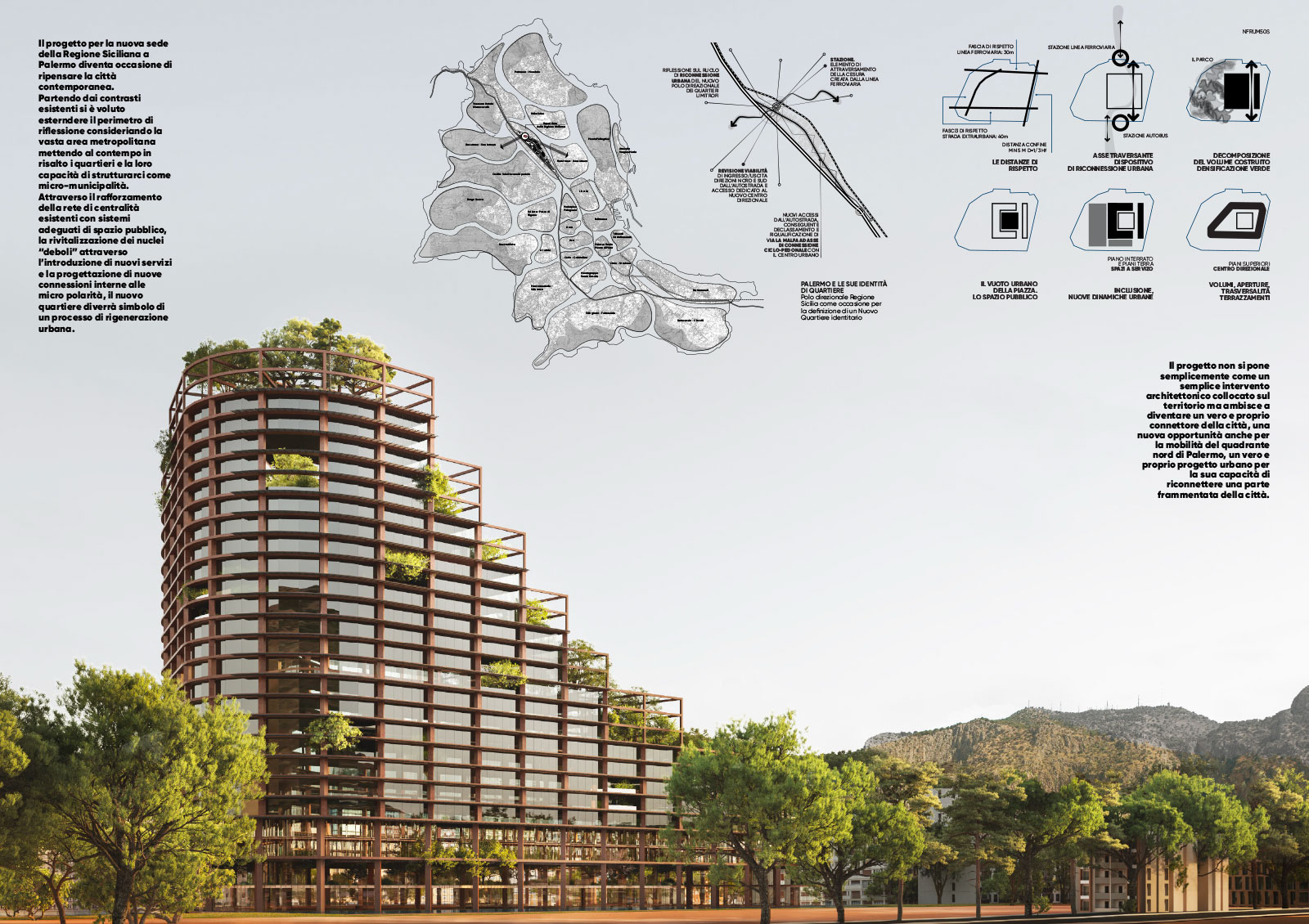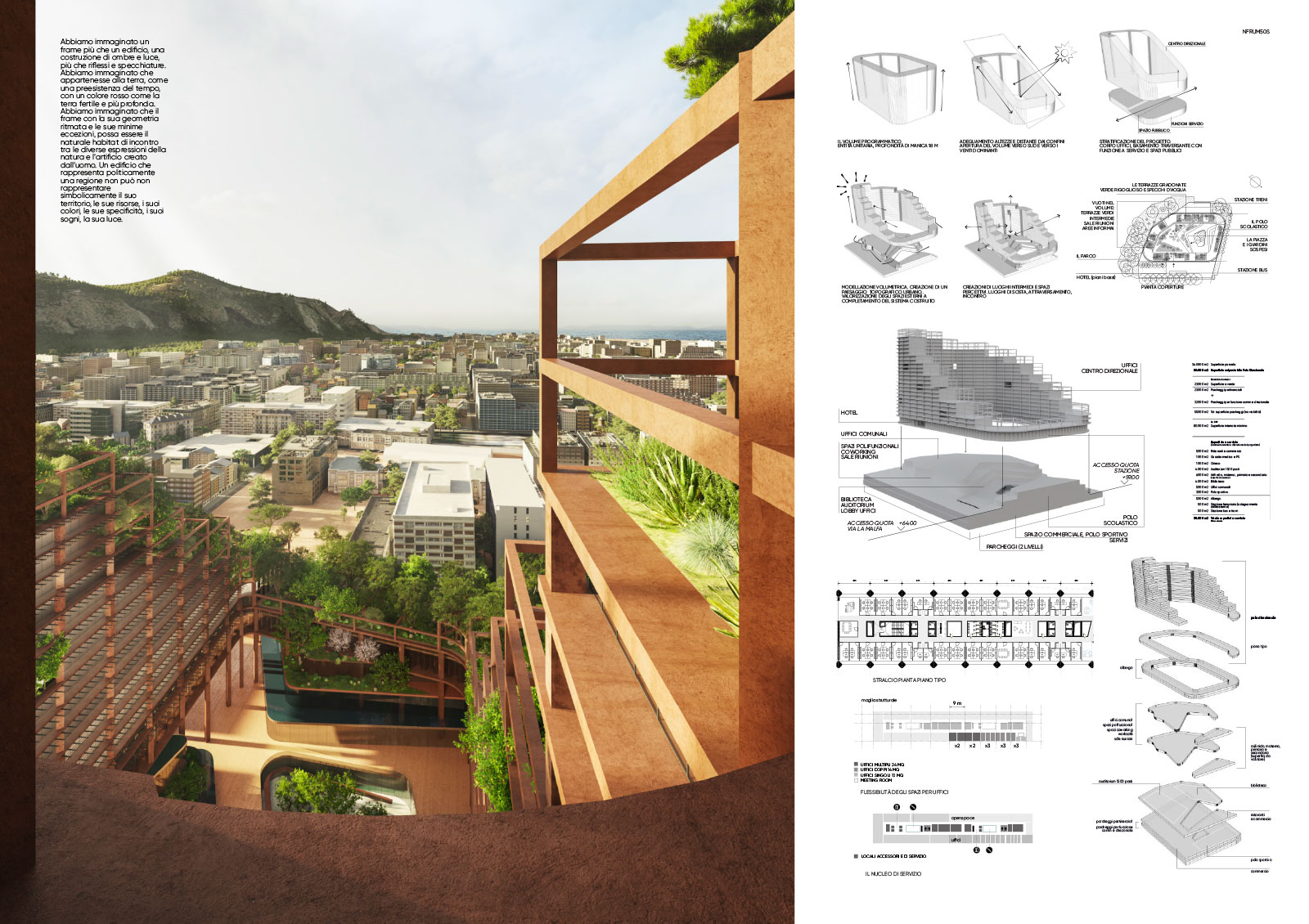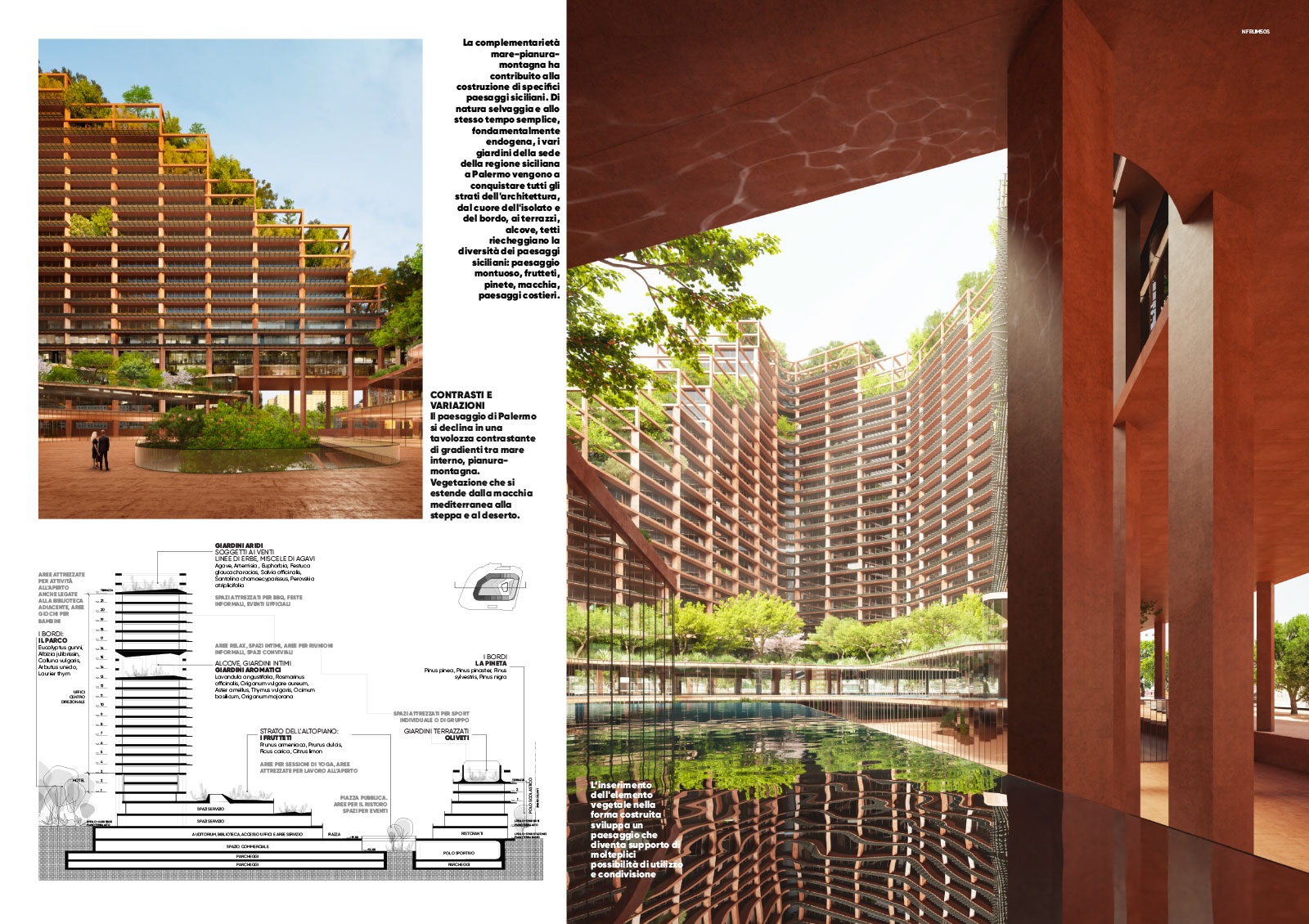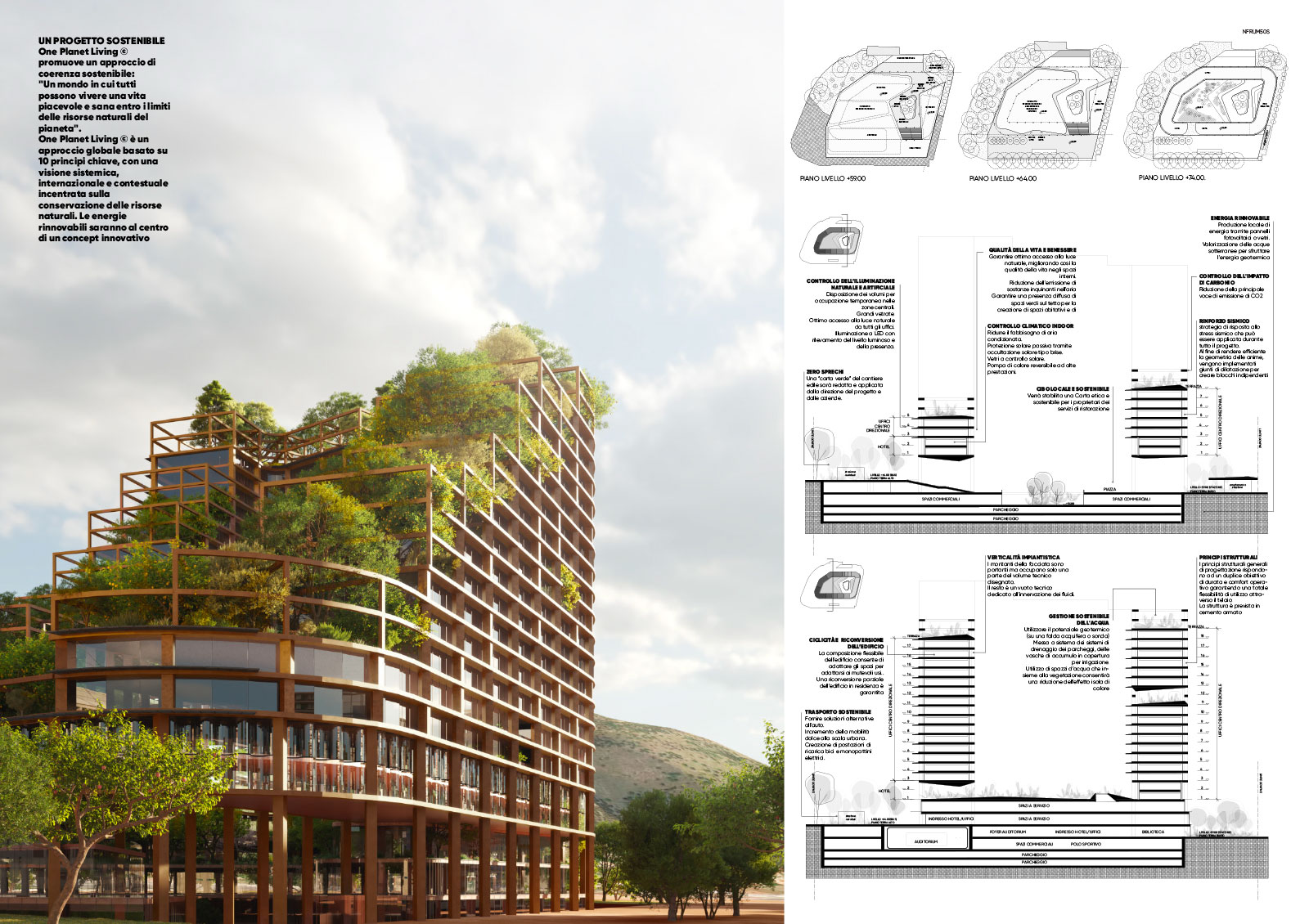 New directional pole for the Sicilian Region
Palermo, Italy
2020

program: New directional pole for the Sicilian Region and services for the neighborhood
> total area: 36 000 m2
> directional center area: 80 000 m2
> services area: 35 000 m2
> underground parking: 55 000 m2
client: Regione Siciliana
project: Alfonso Femia / Atelier(s) Alfonso Femia with Metrogramma
landscape design: WALD
services, structural and environmental engineering: BG Ingénieurs Conseils
images: ©Atelier(s) Alfonso Femia & Diorama
" A building that politically represents a region, must also represent its territory, its resources, its colors, its dreams, and its light.
" AF
The project is not a simple architectural project positioned on the territory but it aims to be an element that connects the whole city, a new opportunity for mobility in the north area of Palermo, an urban project thanks to its ability to reconnect a fractured part of the city.
Architectural density can become a complex theme that resolves itself pragmatically and functionally.
The project thus seeks a dialogue with the surrounding context, a dialogue that can become a guide to shapes and compositional relationships, shaping the building to the environment, its exposure to the sun, shadows, the fact that it is a « pre-existence » that houses nature and becomes both a territorial and public dimension.
We imagined a frame, a building made of light and shadows. We imagined it belonging to the land, as a « pre-existence » colored in red just like the deeper and more fertile soil. We imagined the frame, with its particular geometry, could become a space where different expressions of nature and artifice could meet. A building that politically represents a region, must also represent its territory, its resources, its colors, its dreams, and its light.