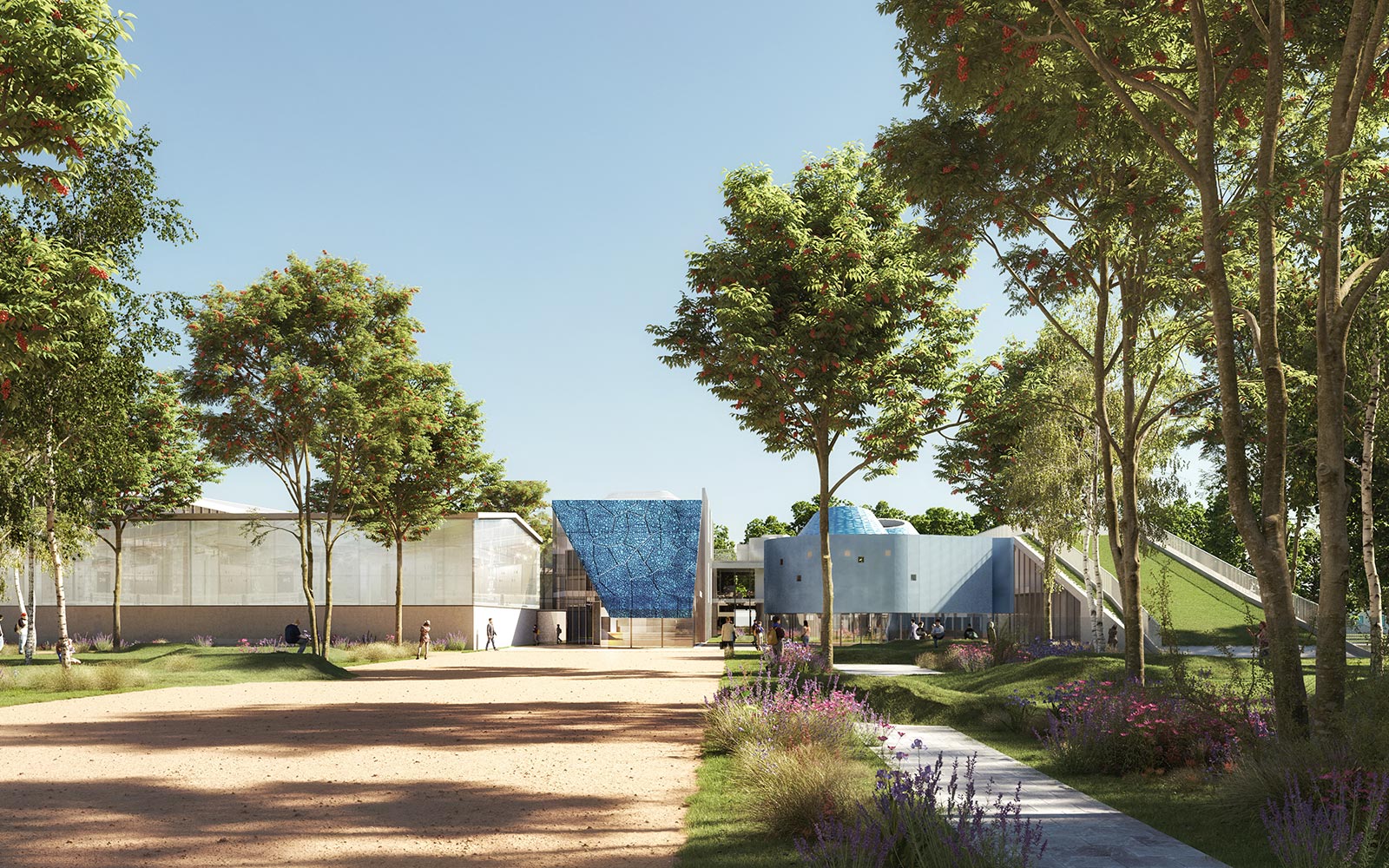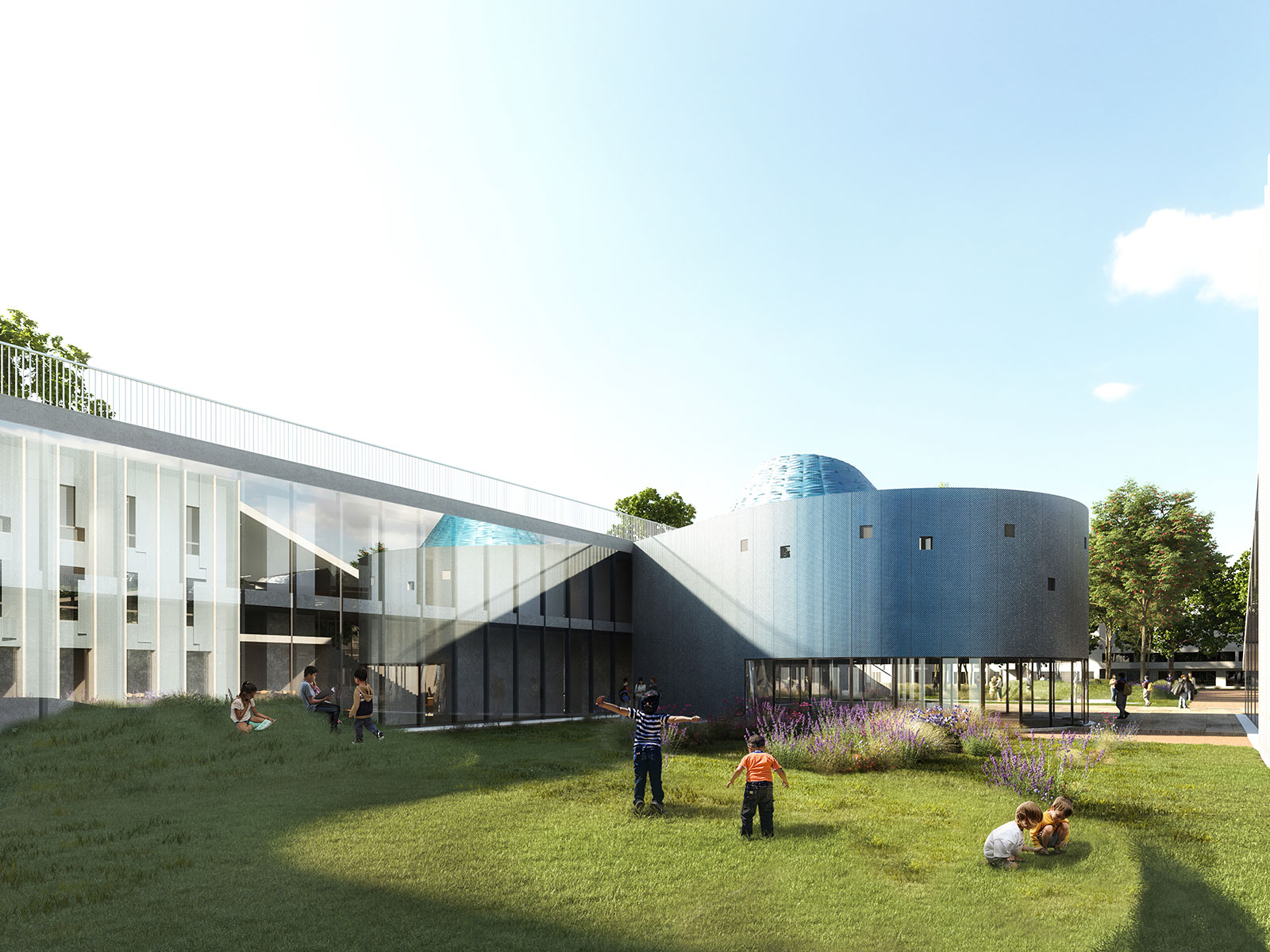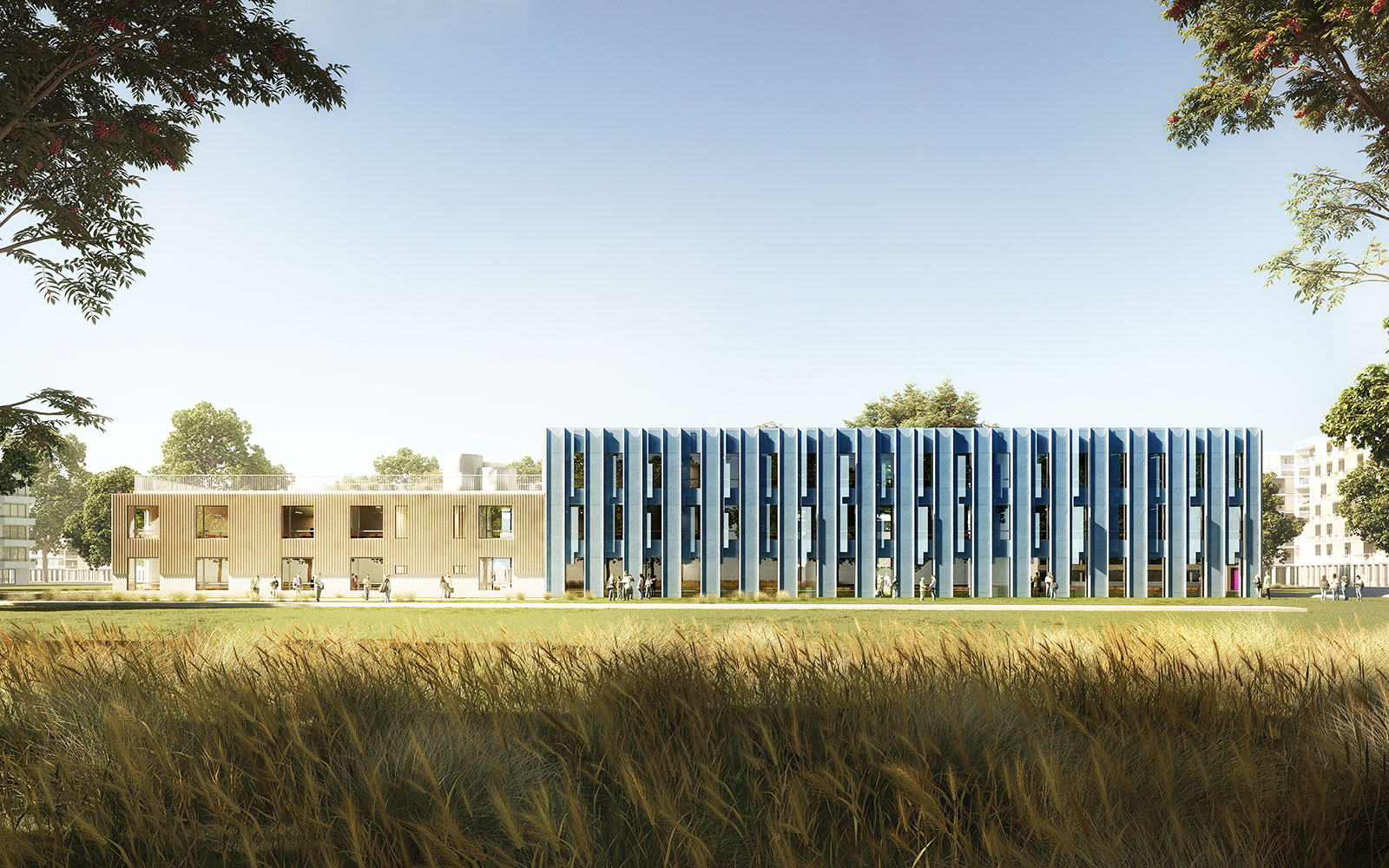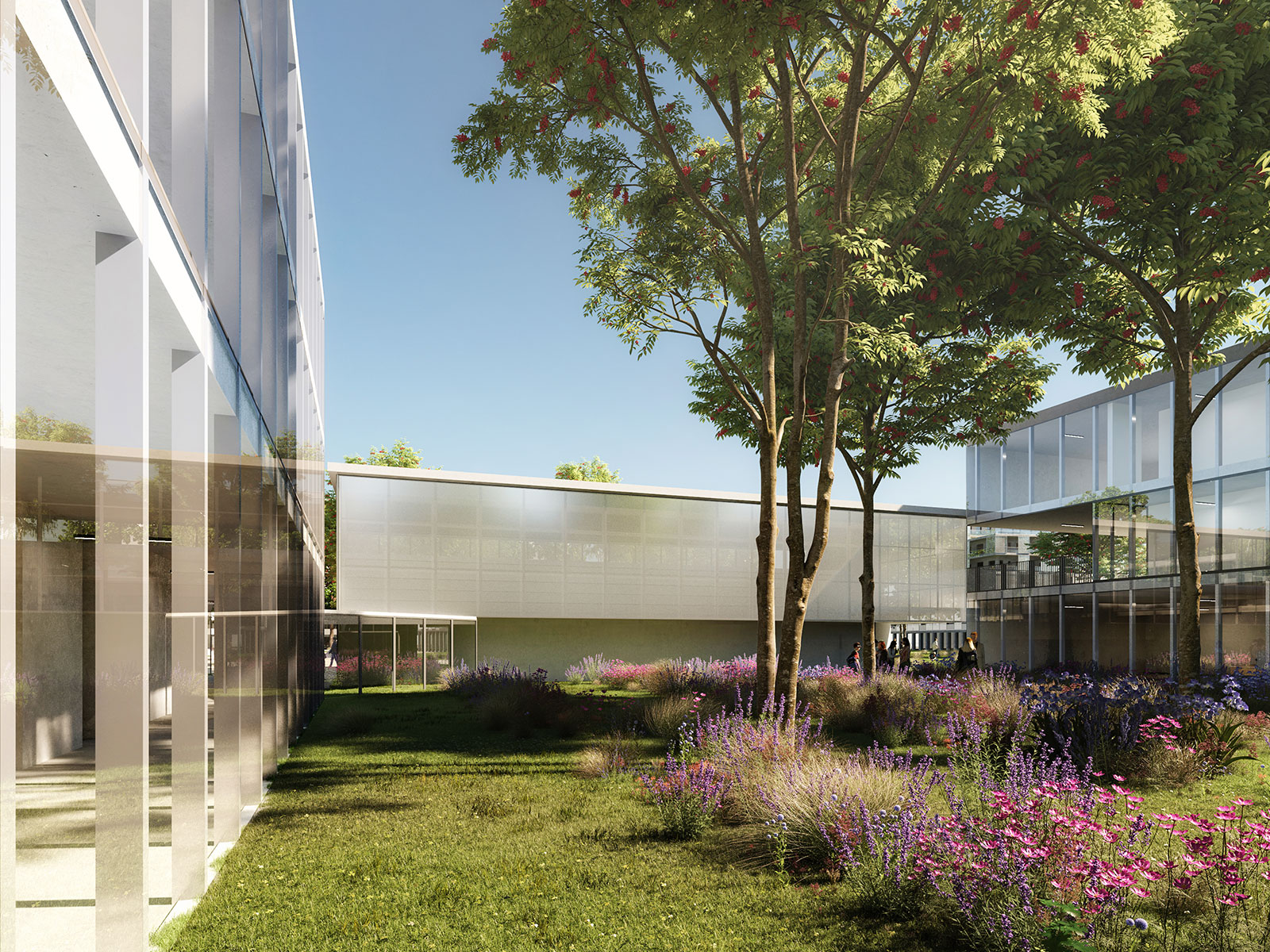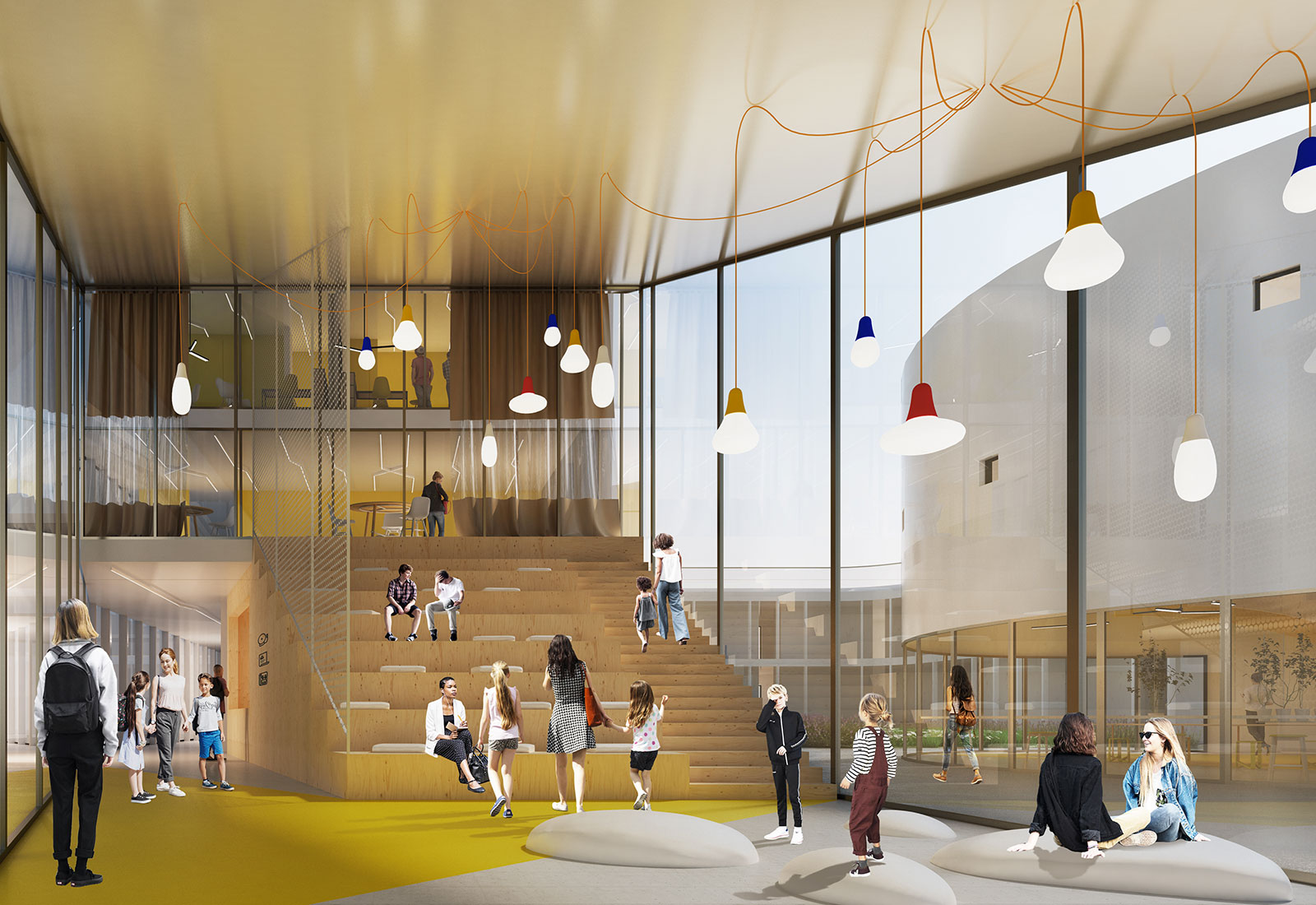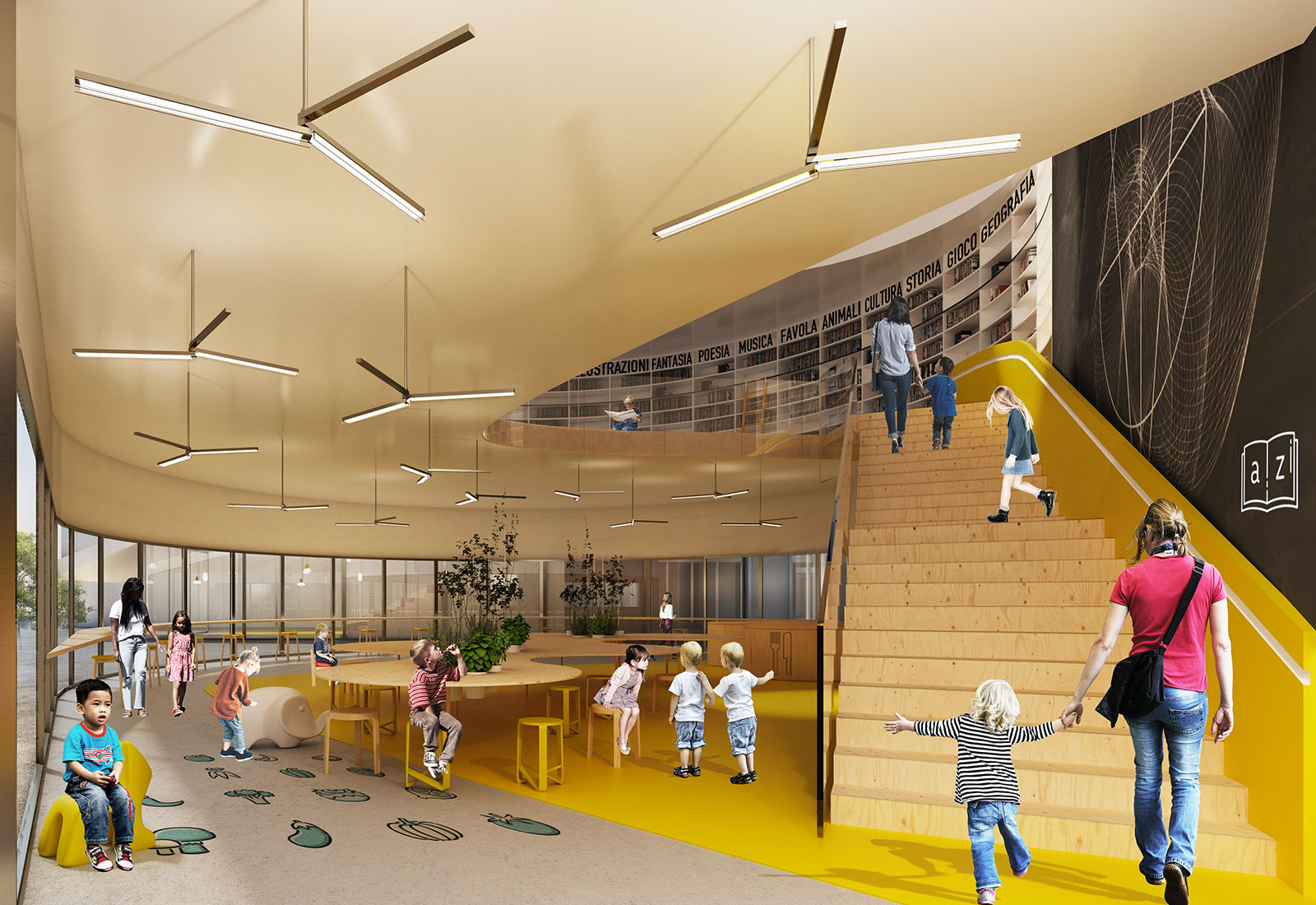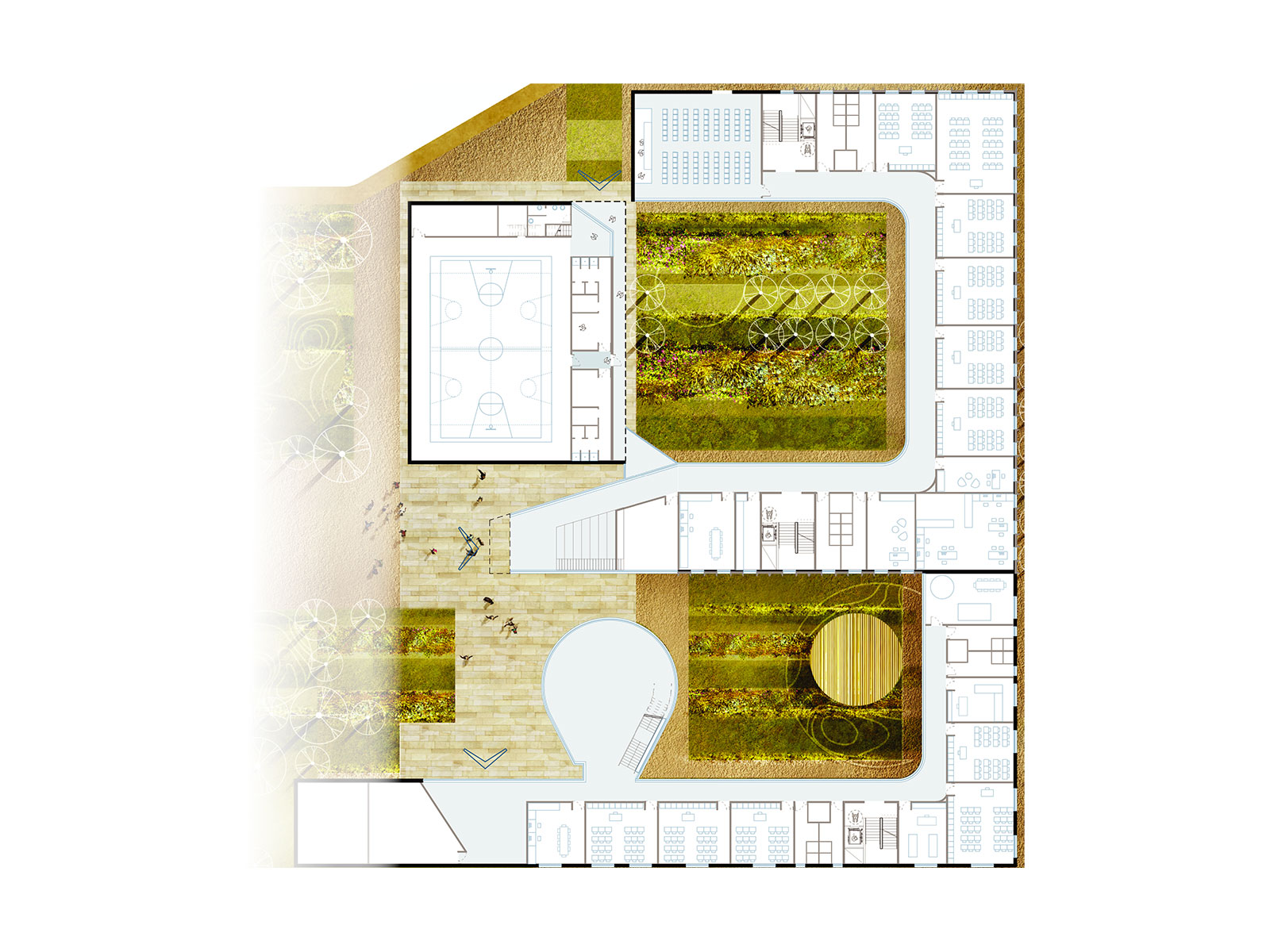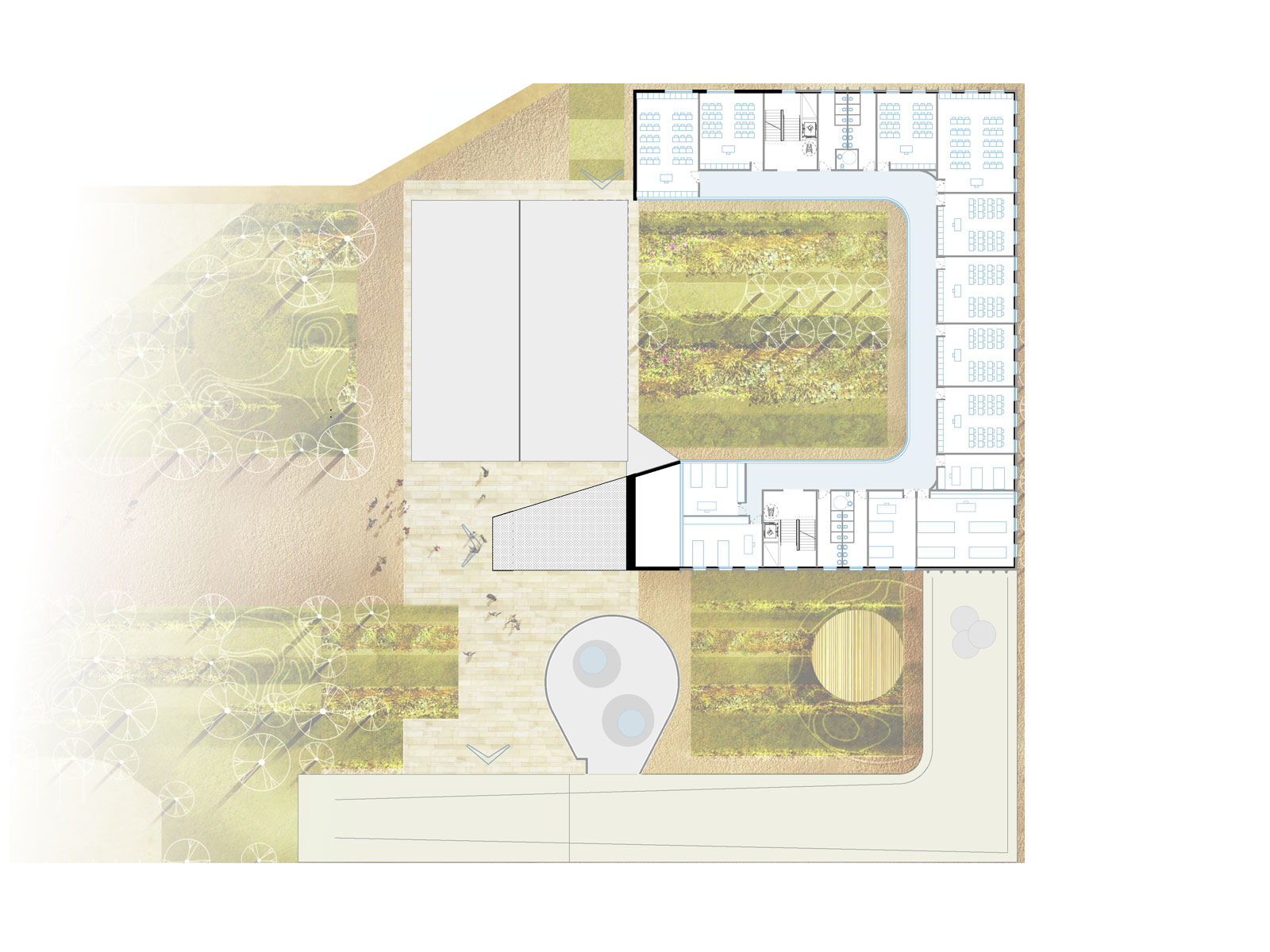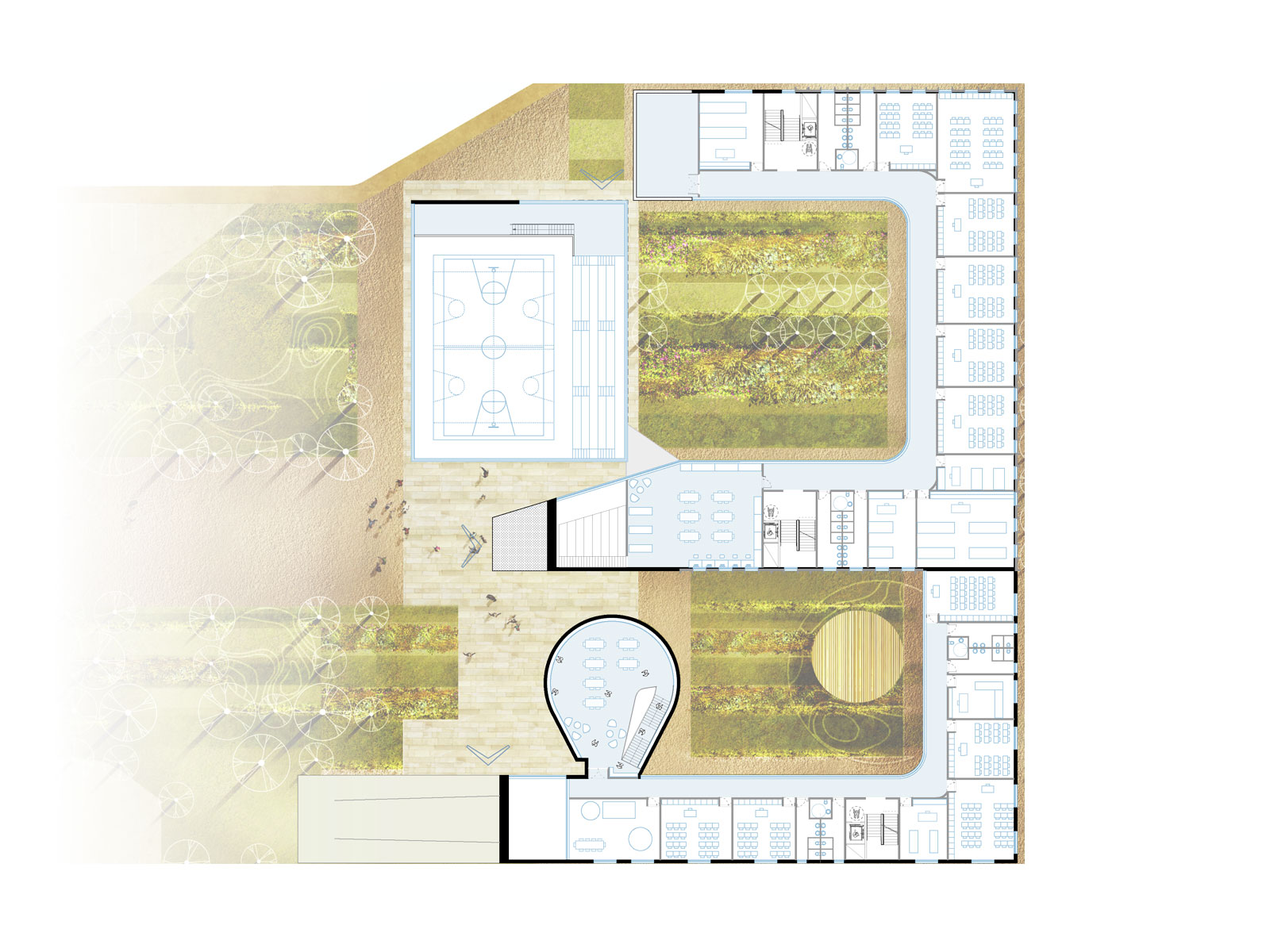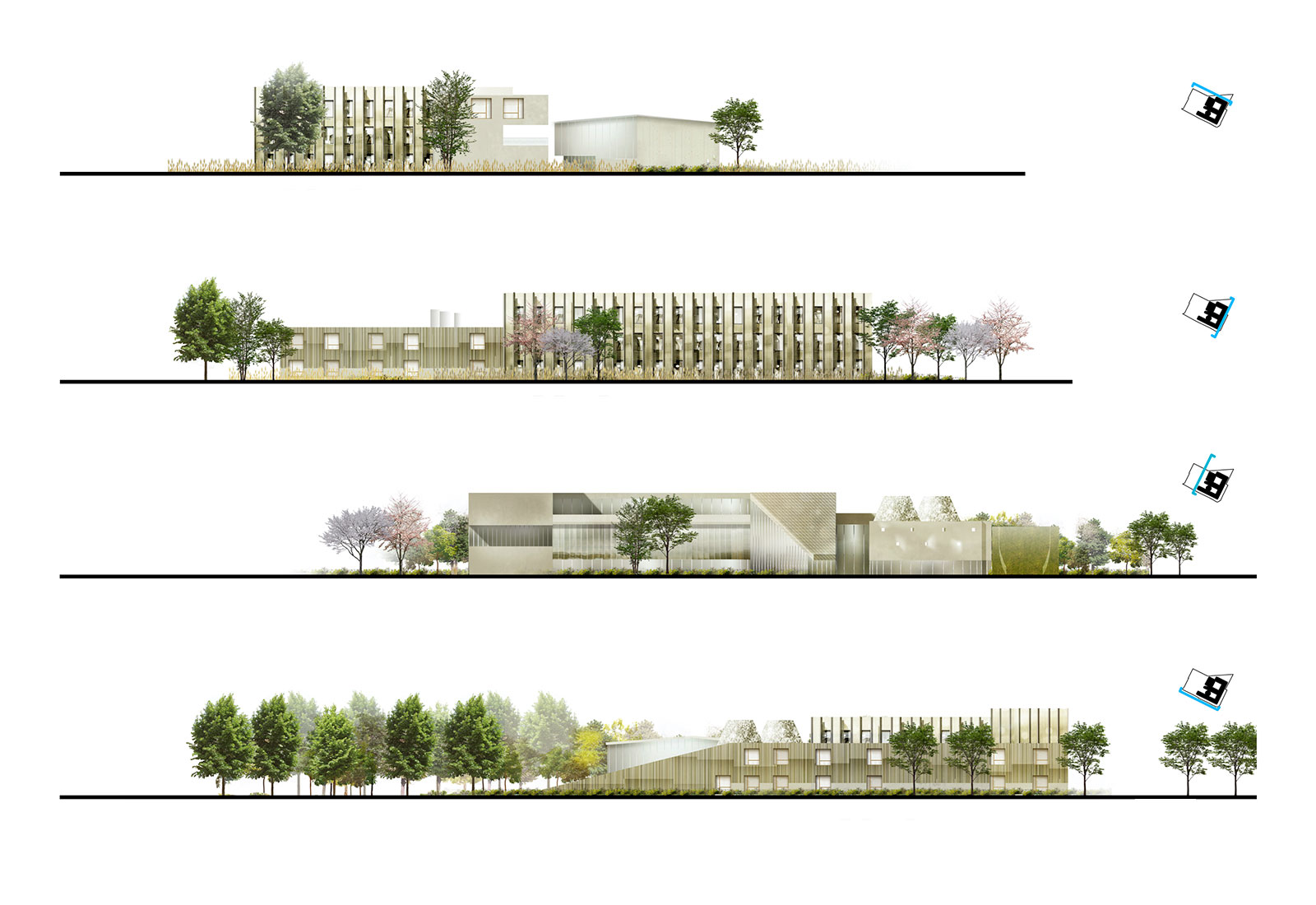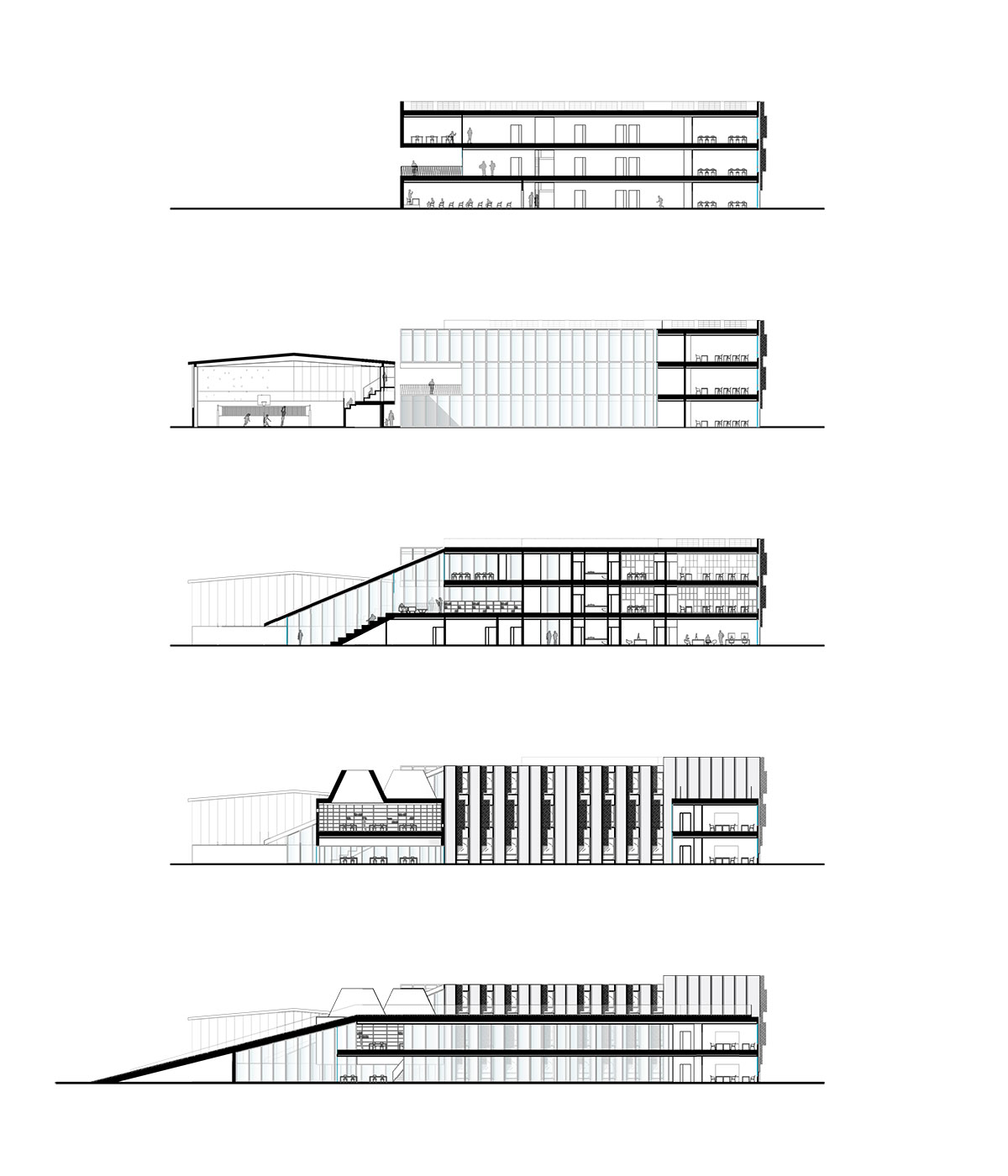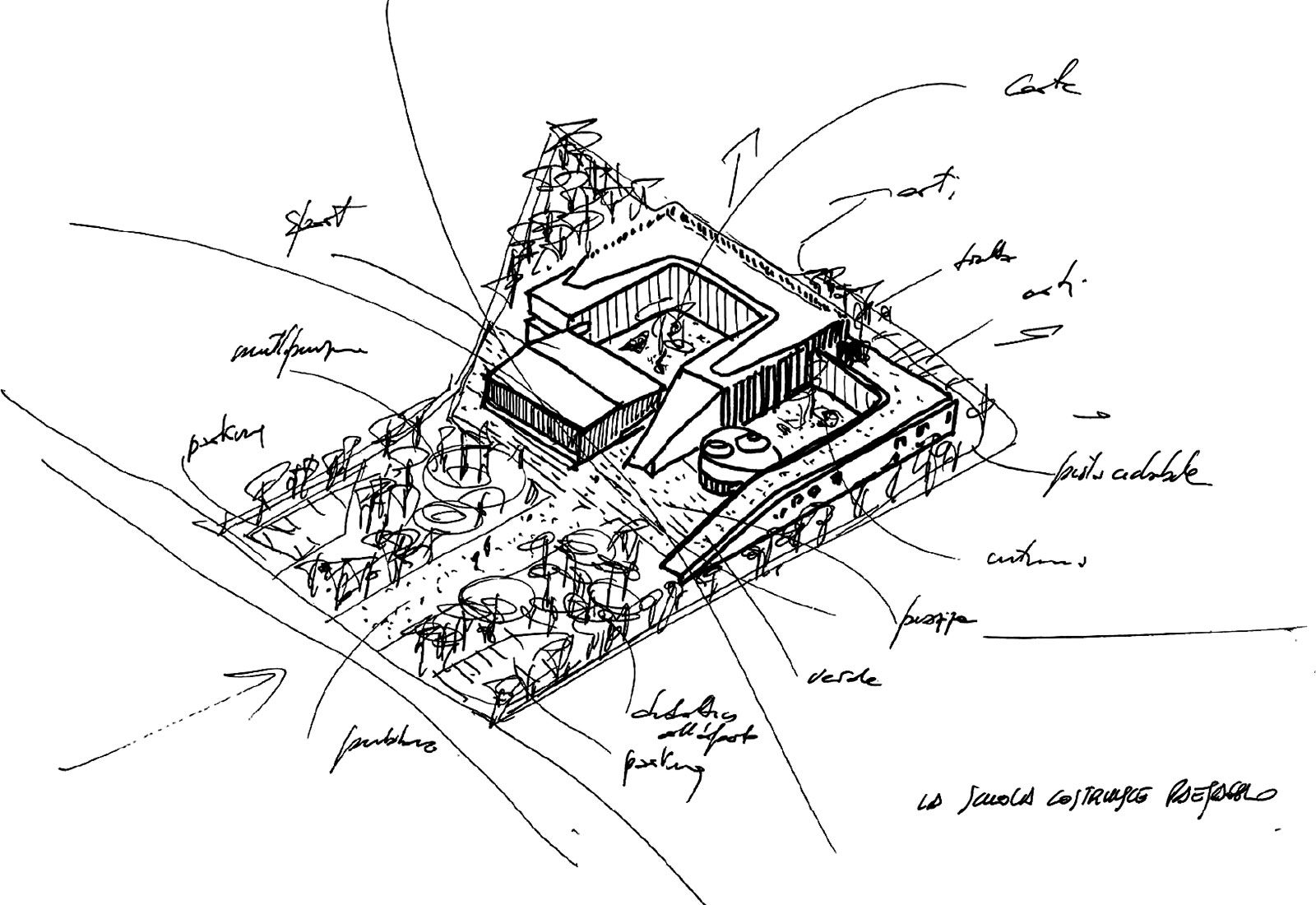 New School complex in Prato


Prato, Italy
2020

program: Construction of a new elementary school, and a middle school with gym
area:
> Middle school "Pier Cironi": 3 600 sqm
> Elementary school "N. Mandela": 1 650 sqm
> gym: 650 sqm
client: Comune di Prato
project: Alfonso Femia / Atelier(s) Alfonso Femia with
structural and services engineering: Sertec Engineering Consulting s.r.l
images: ©Atelier(s) Alfonso Femia & Diorama
"The school opens up and it becomes generous especially towards its supply chain – not only formed by children and teaching staffs but also by the families and the waiting moments – reminding us that schools can be lived at different times of the day, and not only during those strictly related to school hours.
The buildings that belong to this scenario appear as a 'unicum': a skyline of shapes and volumes that plays with the voids of the internal courtyards – that remain intimate but still open towards the large frontal park – to tell the theme of the landscape and the sequence of squares and natural spaces." AF
The remodeling of the existing building, both in temporal and functional terms, was guided by the desire to create a sense of belonging within the school community. The location of the new school complex was determined by the need to keep the old building standing during the construction of the new one. The new school, in fact, is located on the east side of this area, occupying the portion of the lot not affected by the existing school.
This choice, together with that of imagining the lot divided into two areas – one completely dedicated to the Park, the other dedicated to the building – will allow the construction of the School in a single phase.
This will leave only some of the collective activities to the second phase: the gym, the lobby of the Secondary school, and the building used as a canteen and library for the Primary school.

The location of the new school complex will naturally create a "filter" area between Viale della Repubblica and the school.
This filter will define a protected but permeable, natural, and at the same time didactic area, suitable for the use of students, teachers, and families. It will anticipate the school with a real natural landscape that will become itself a form of teaching.
The school opens up and it becomes generous especially towards its supply chain – not only formed by children and teaching staffs but also by the families and the waiting moments – reminding us that schools can be lived at different times of the day, and not only during those strictly related to school hours.
The buildings that belong to this scenario appear as a 'unicum': a skyline of shapes and volumes that plays with the voids of the internal courtyards – that remain intimate but still open towards the large frontal park – to tell the theme of the landscape and the sequence of squares and natural spaces.

The two courtyards, which have different volumetric ratios, are partially closed by the more specific collective functions, namely the canteen and the elementary school library, and the gym that covers both a scholastic and urban function. These are almost autonomous objects, placed in front of the courtyards with the intention of combining the intimate dimension with the collective one of the city.

In these spaces, you can learn to grow as individuals and as part of a community.