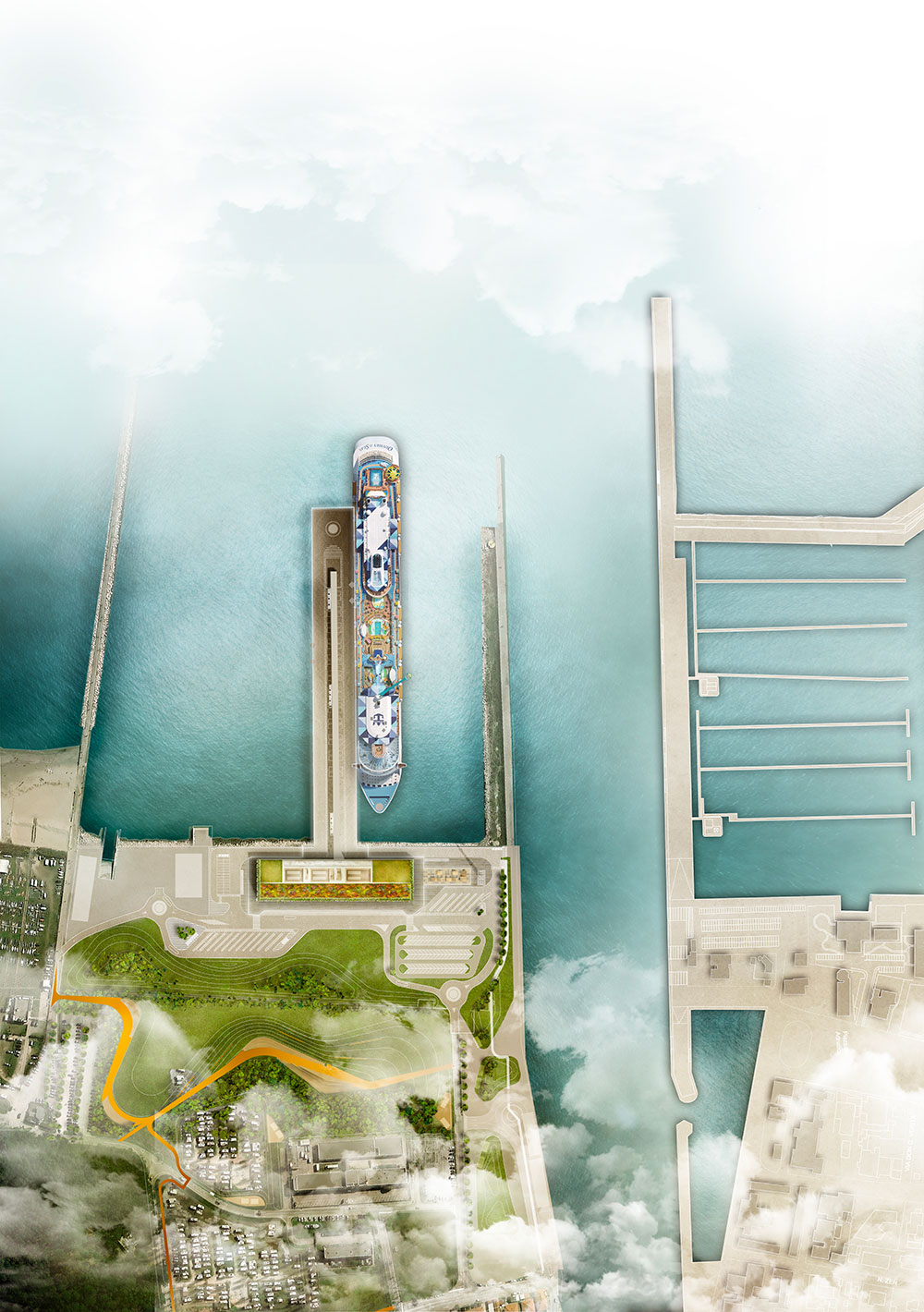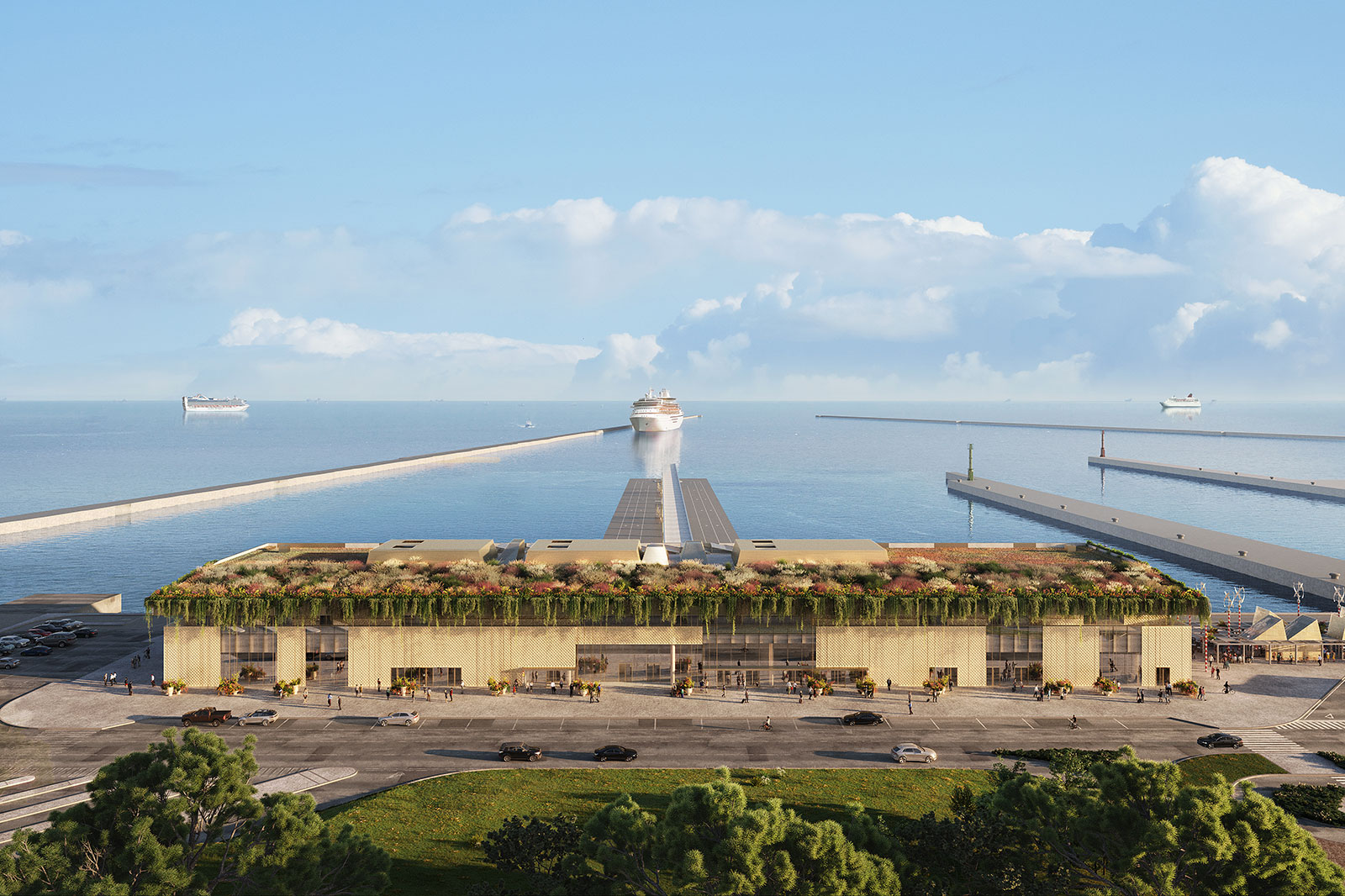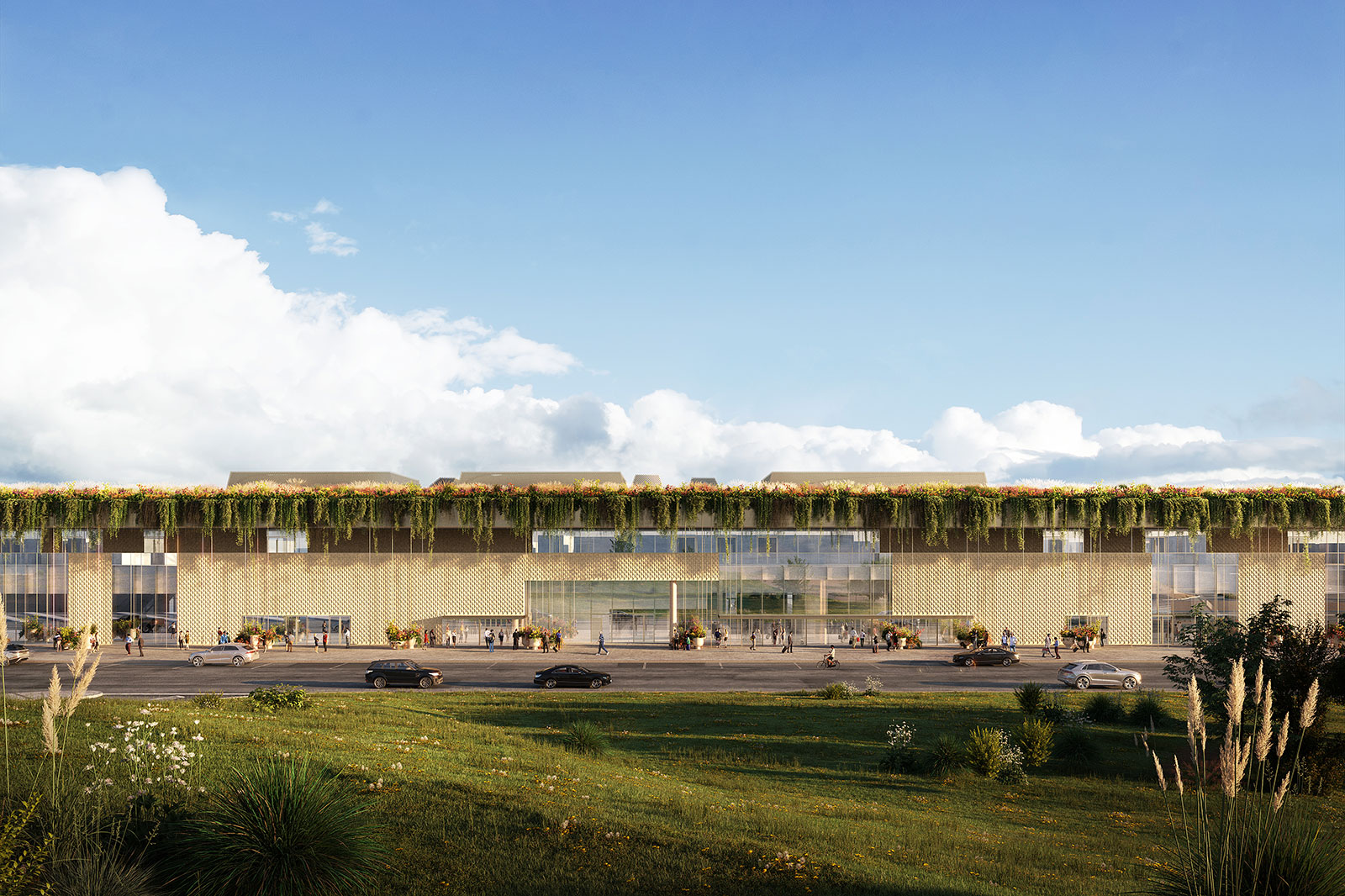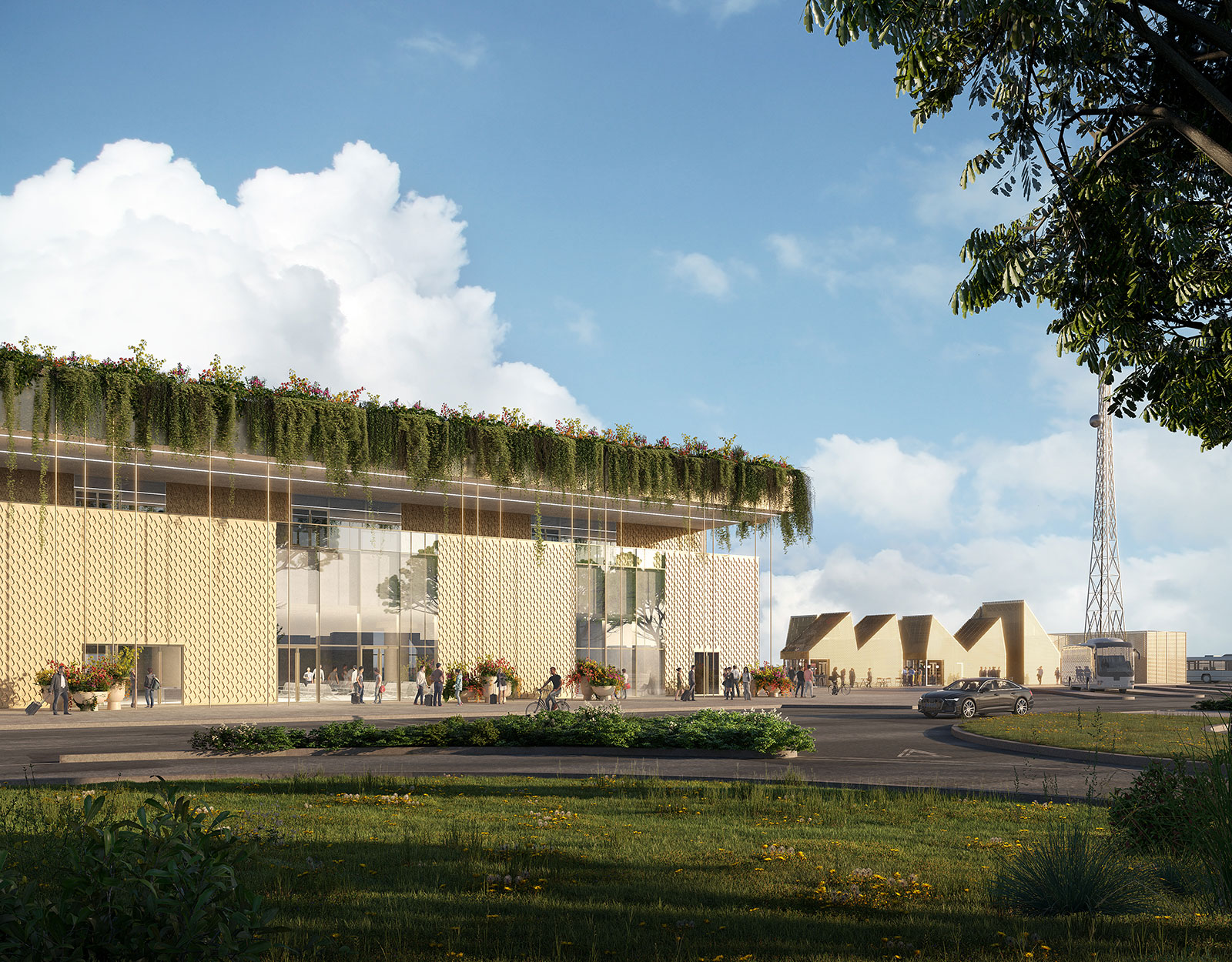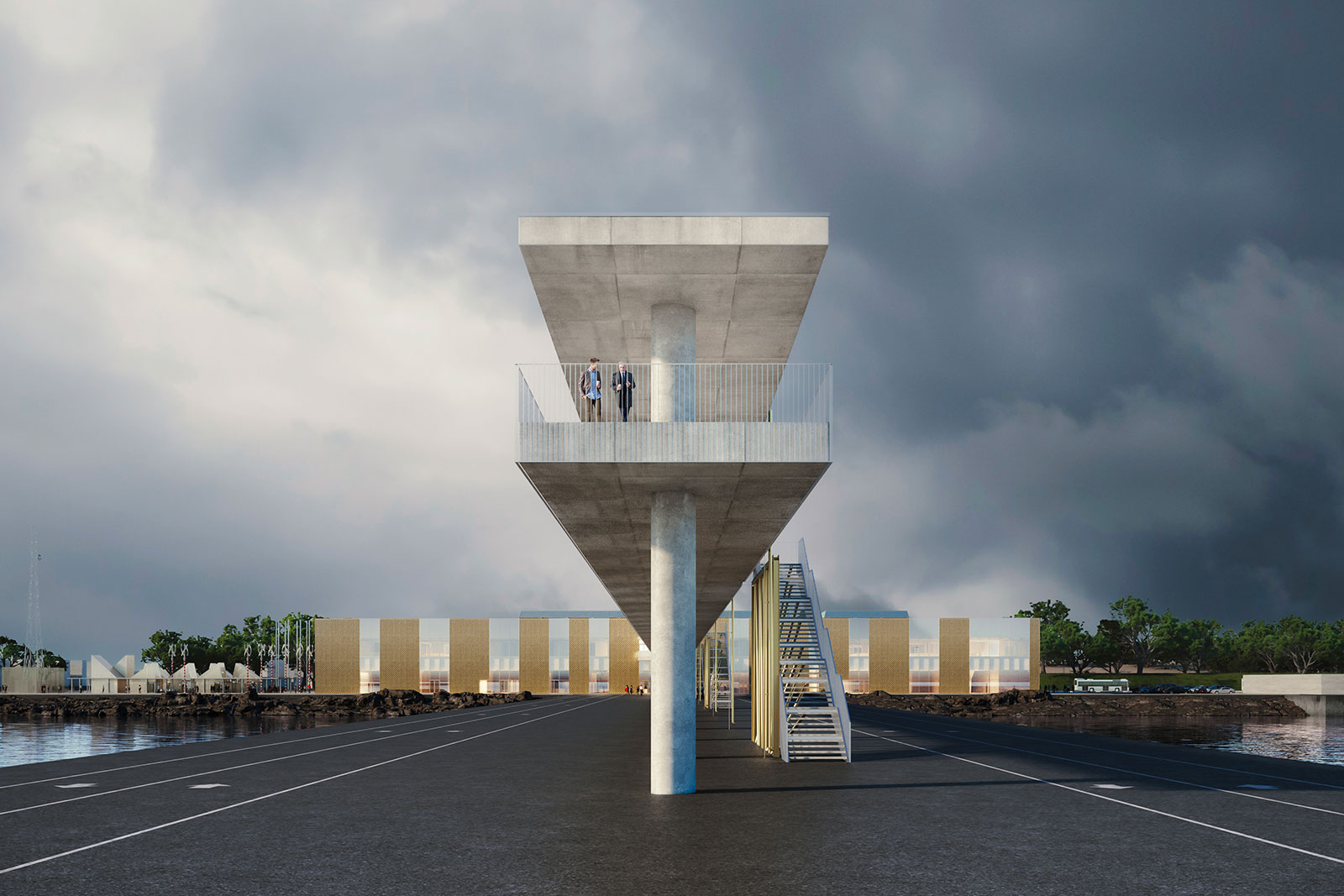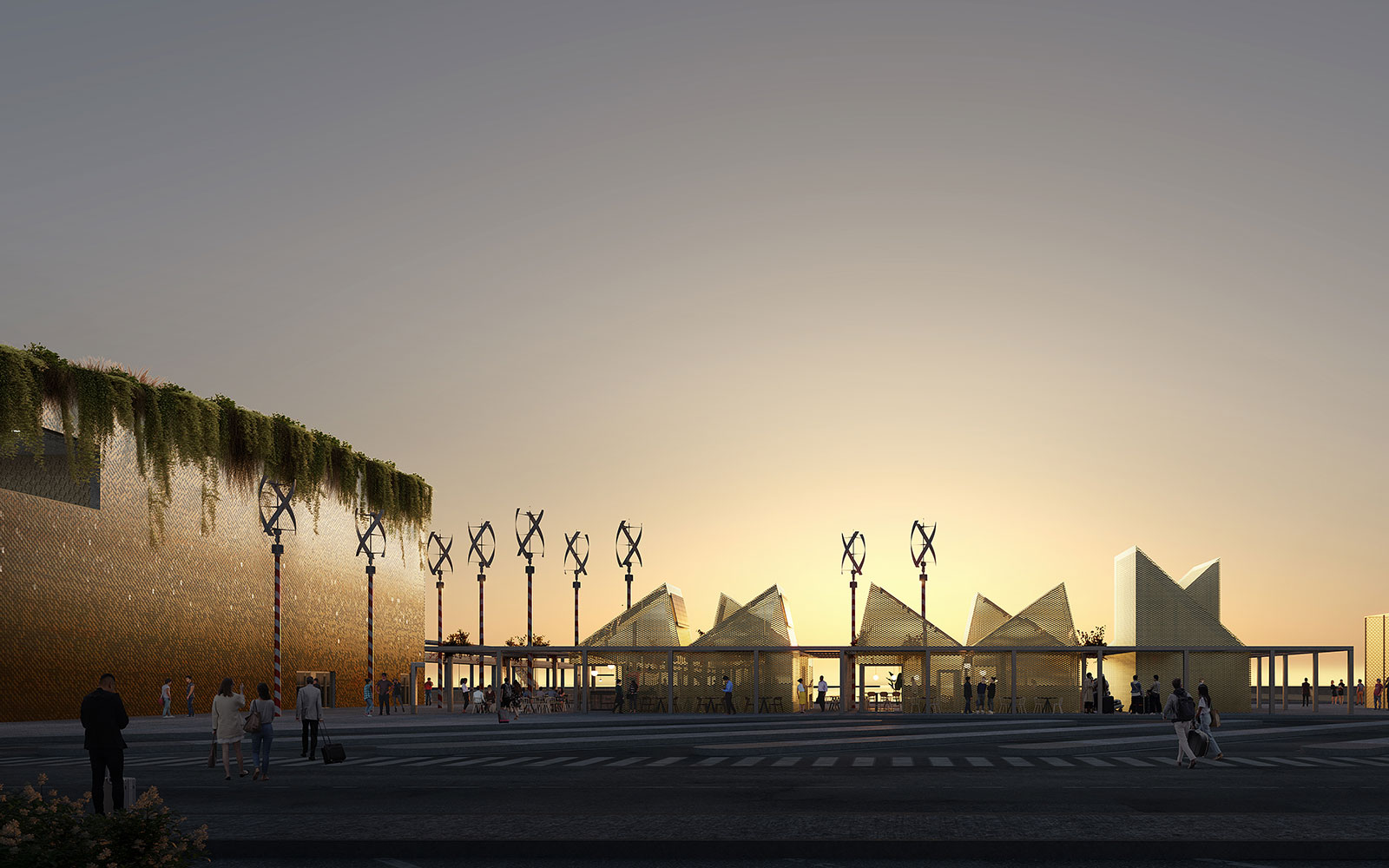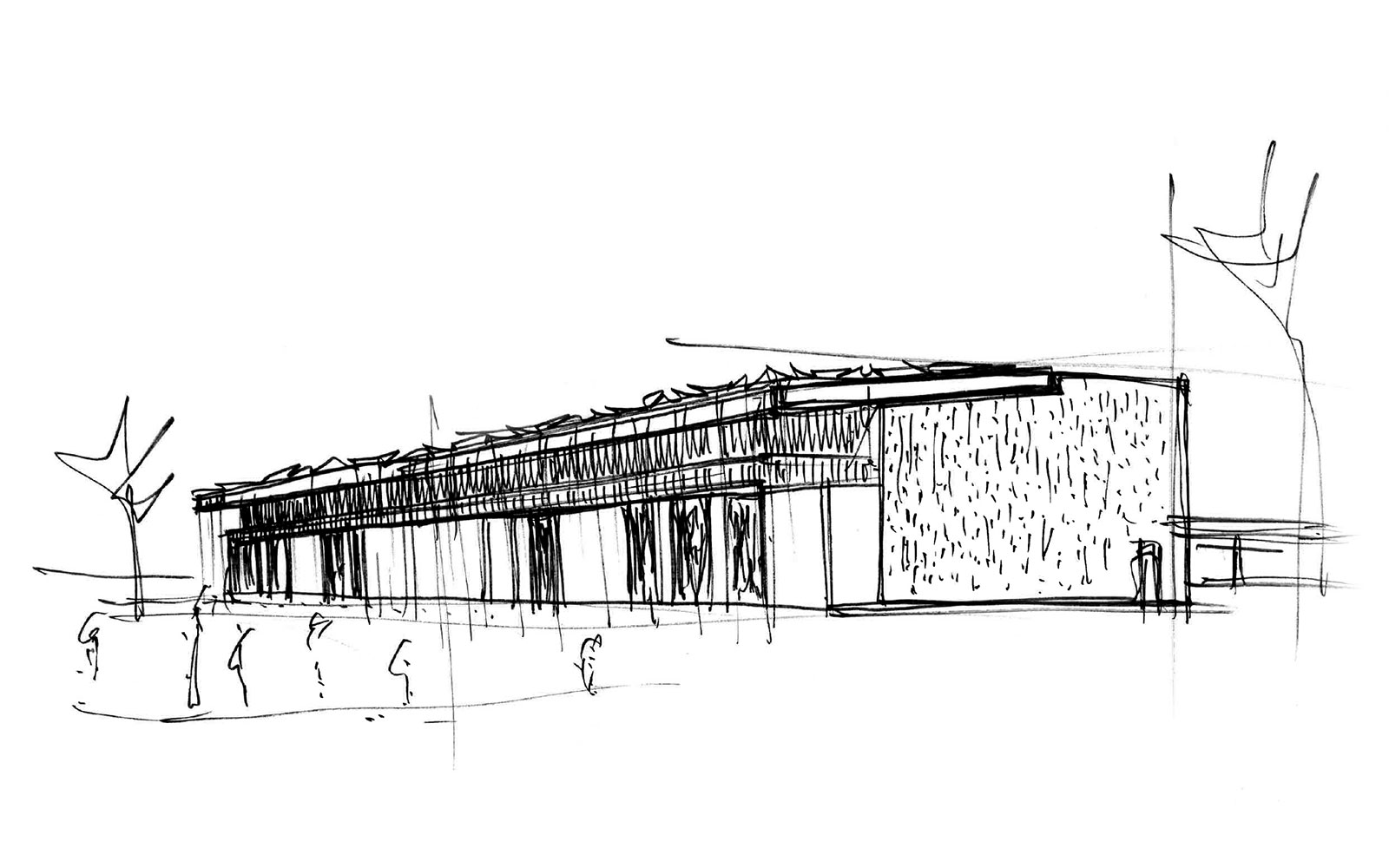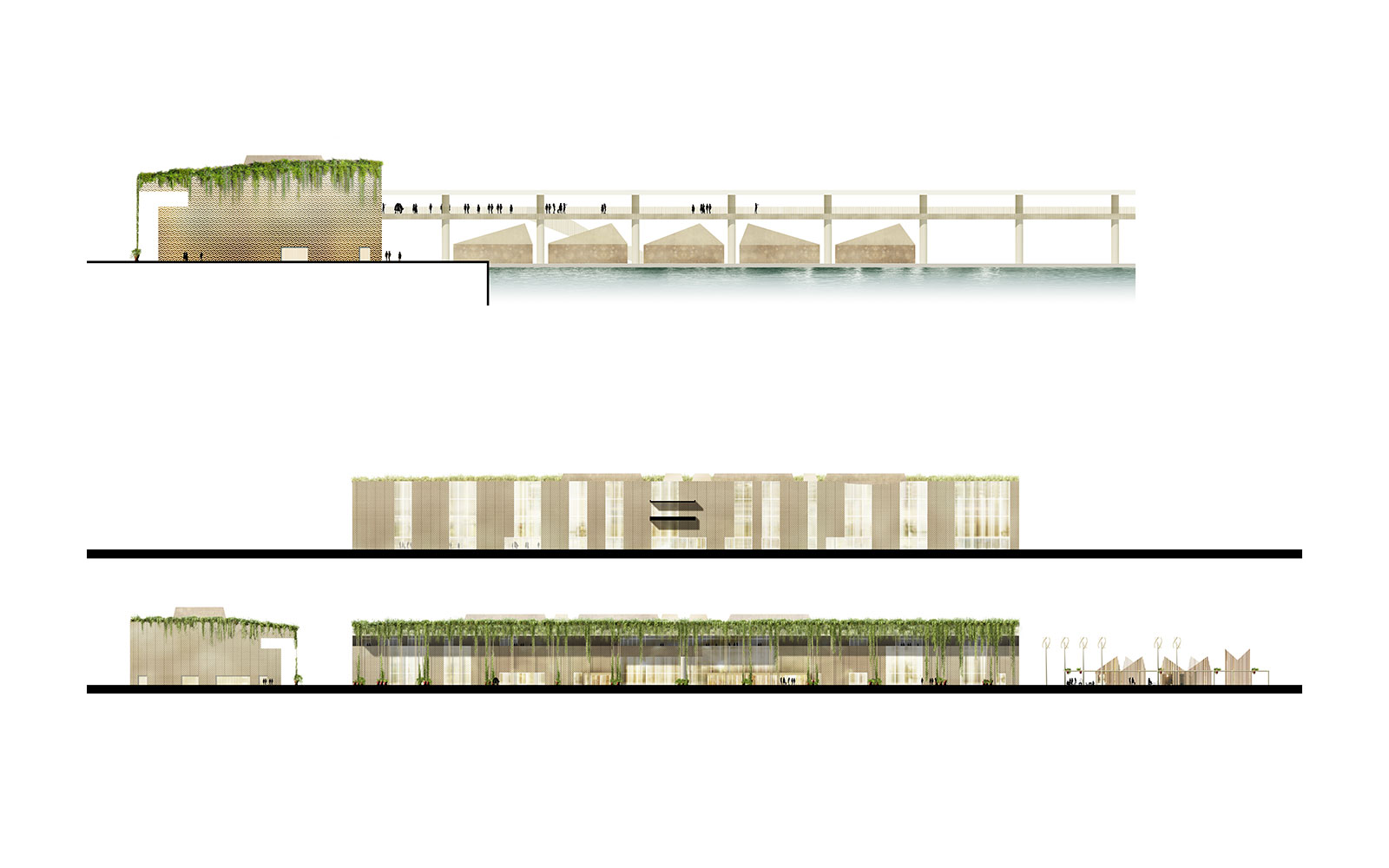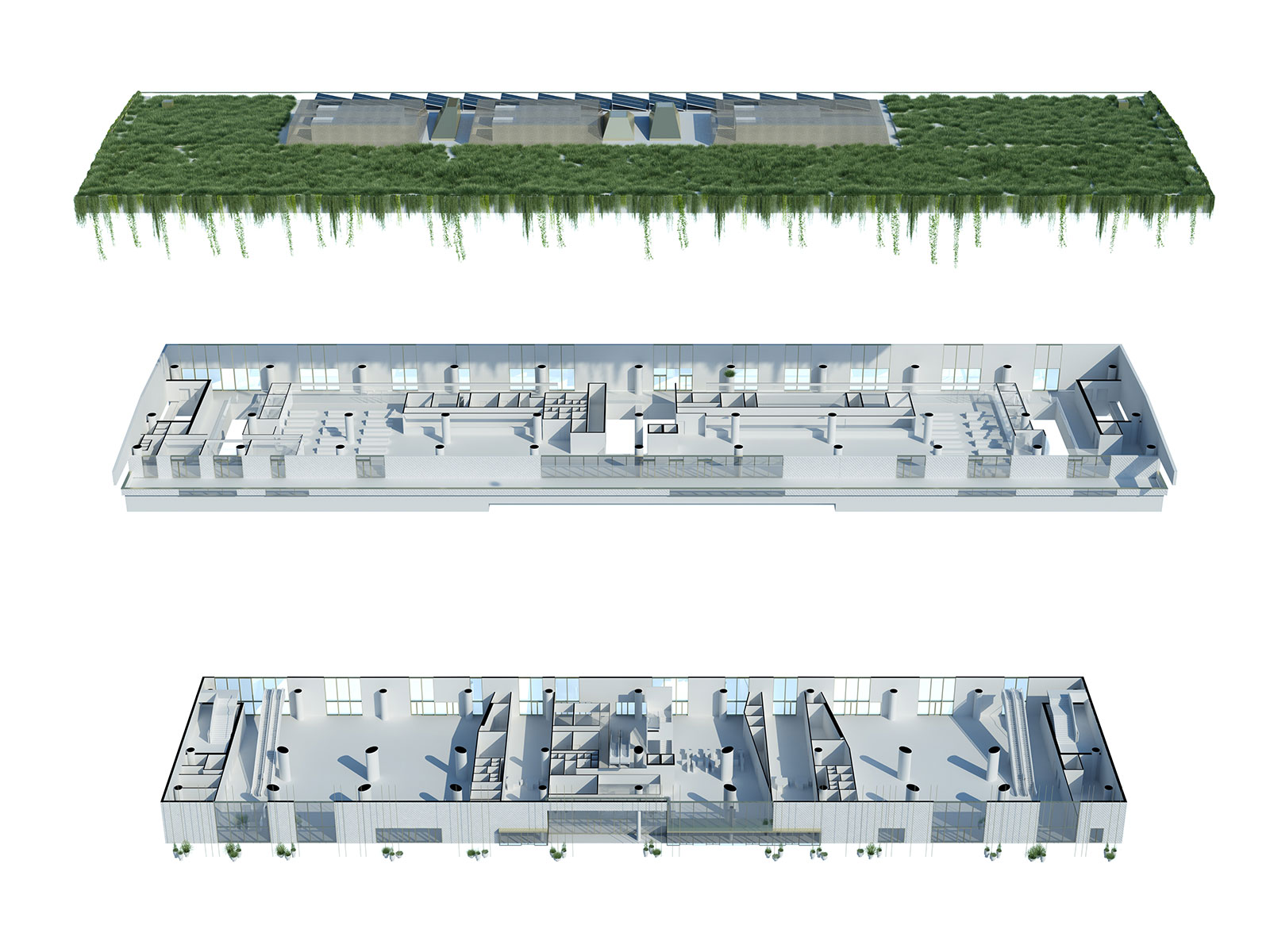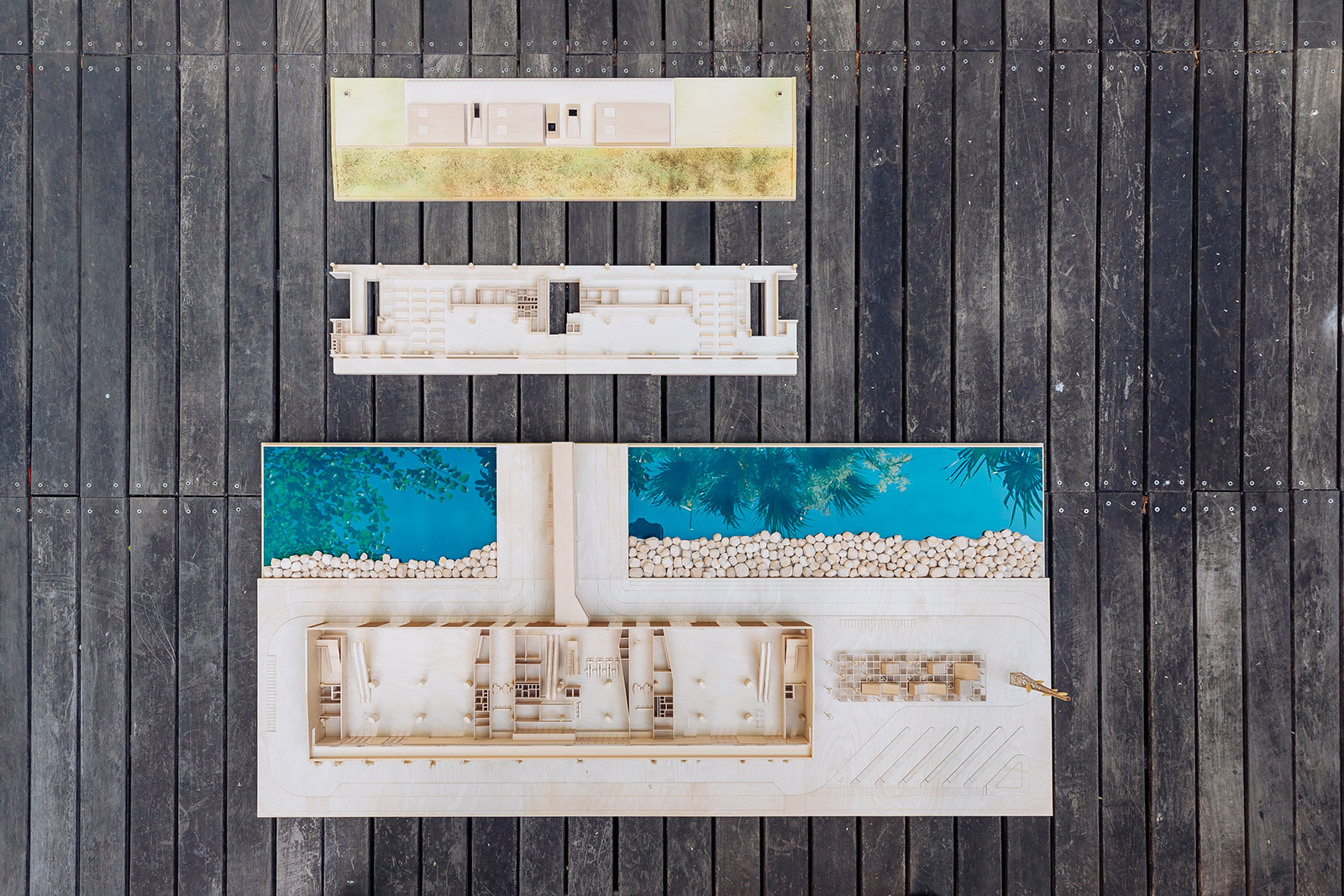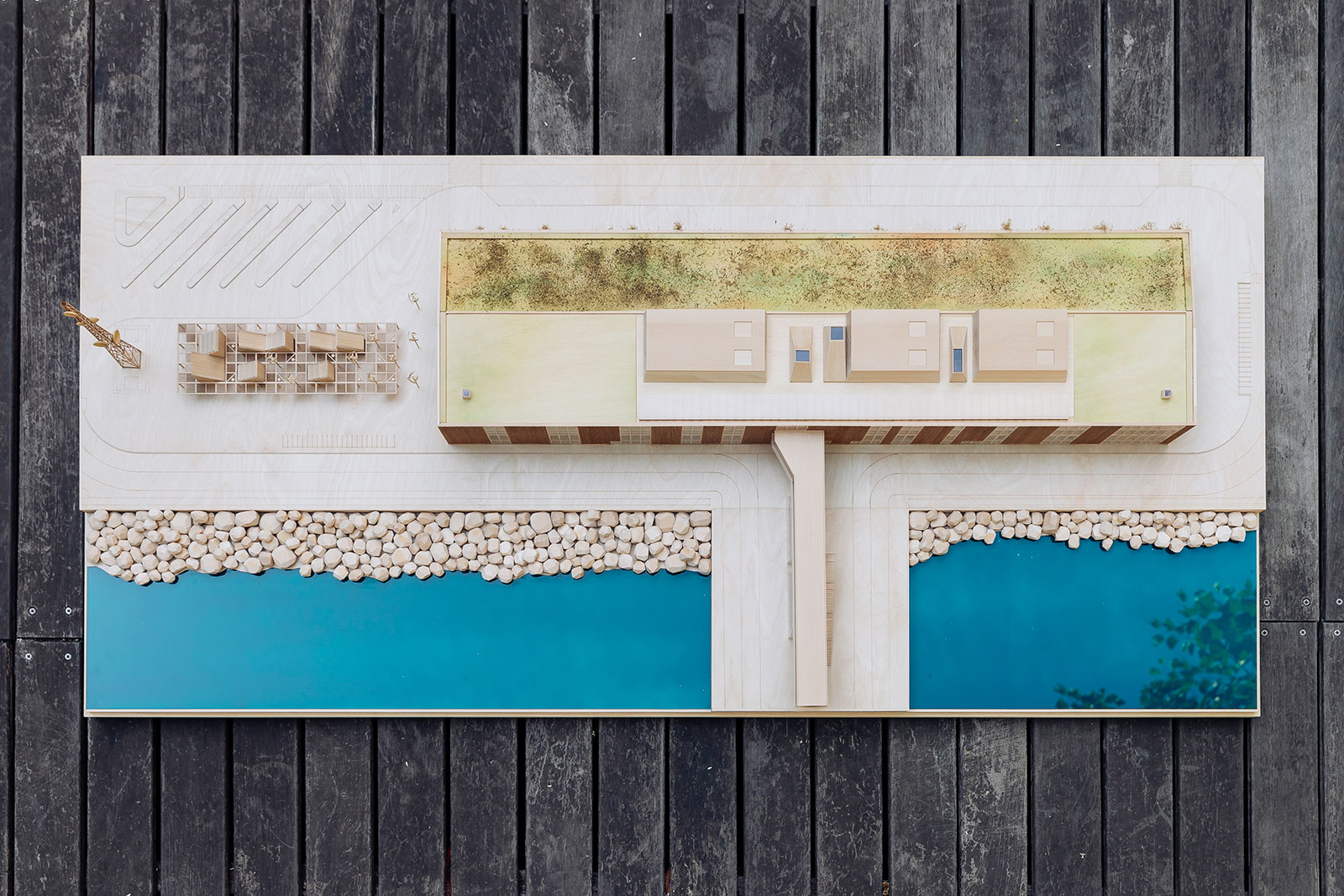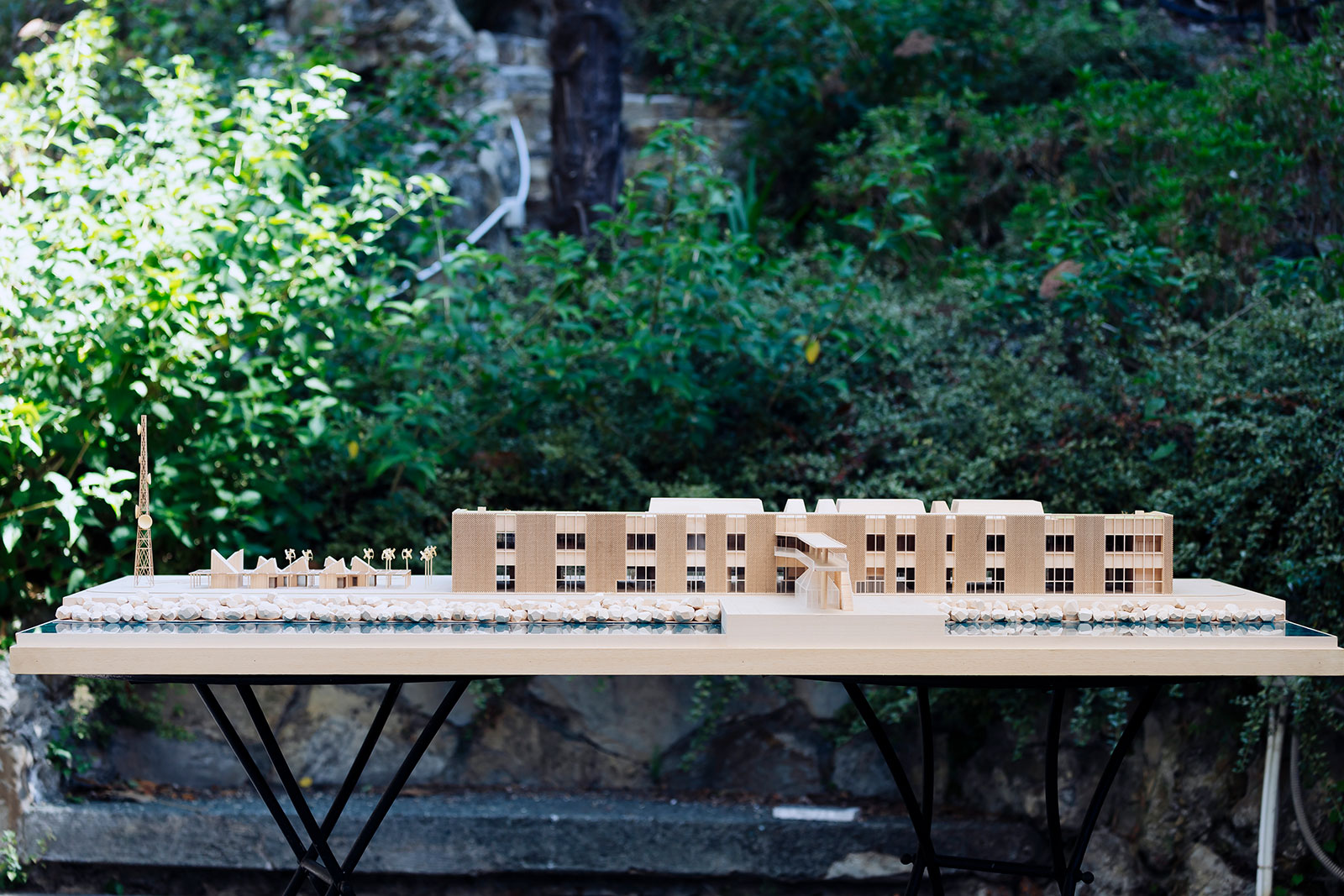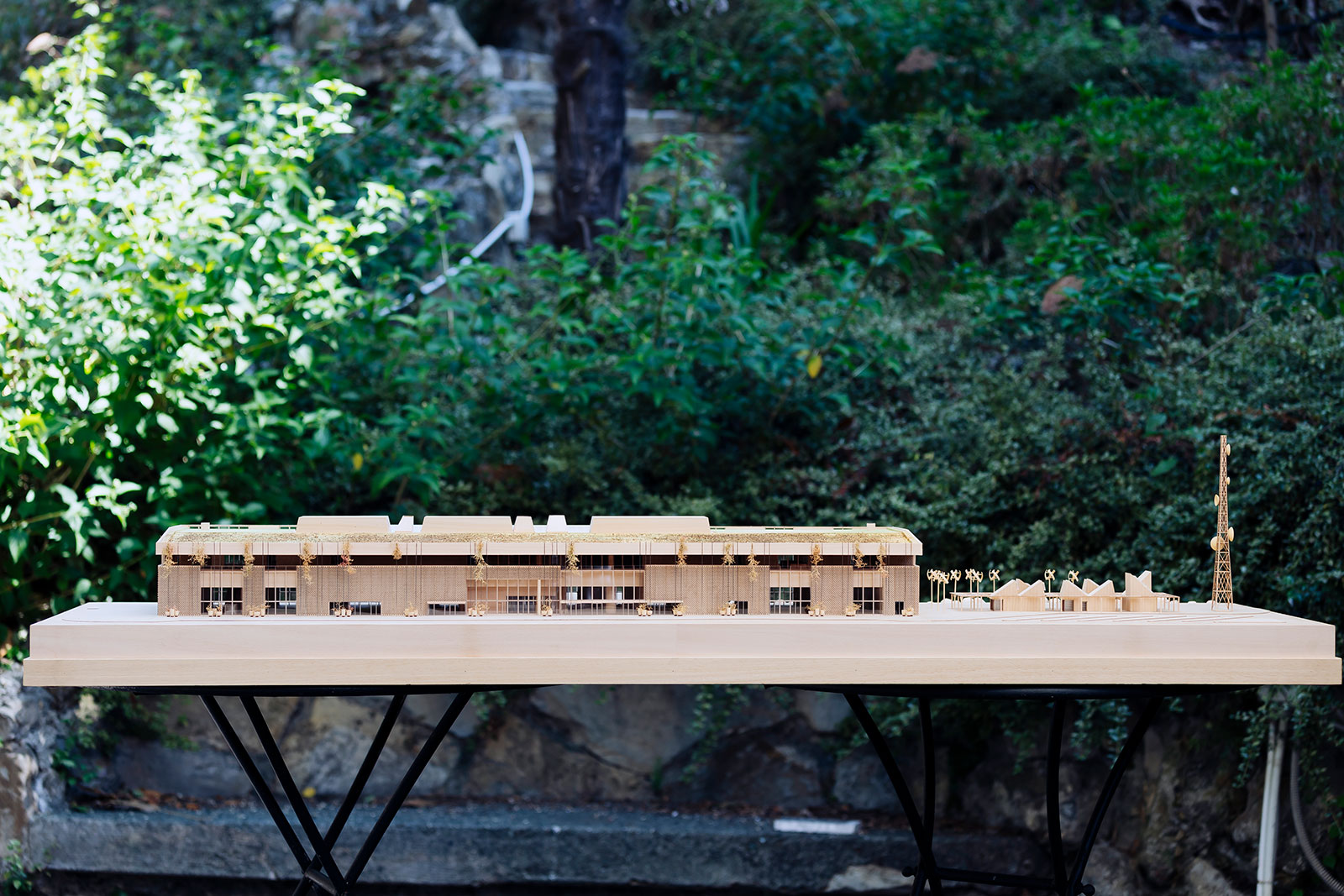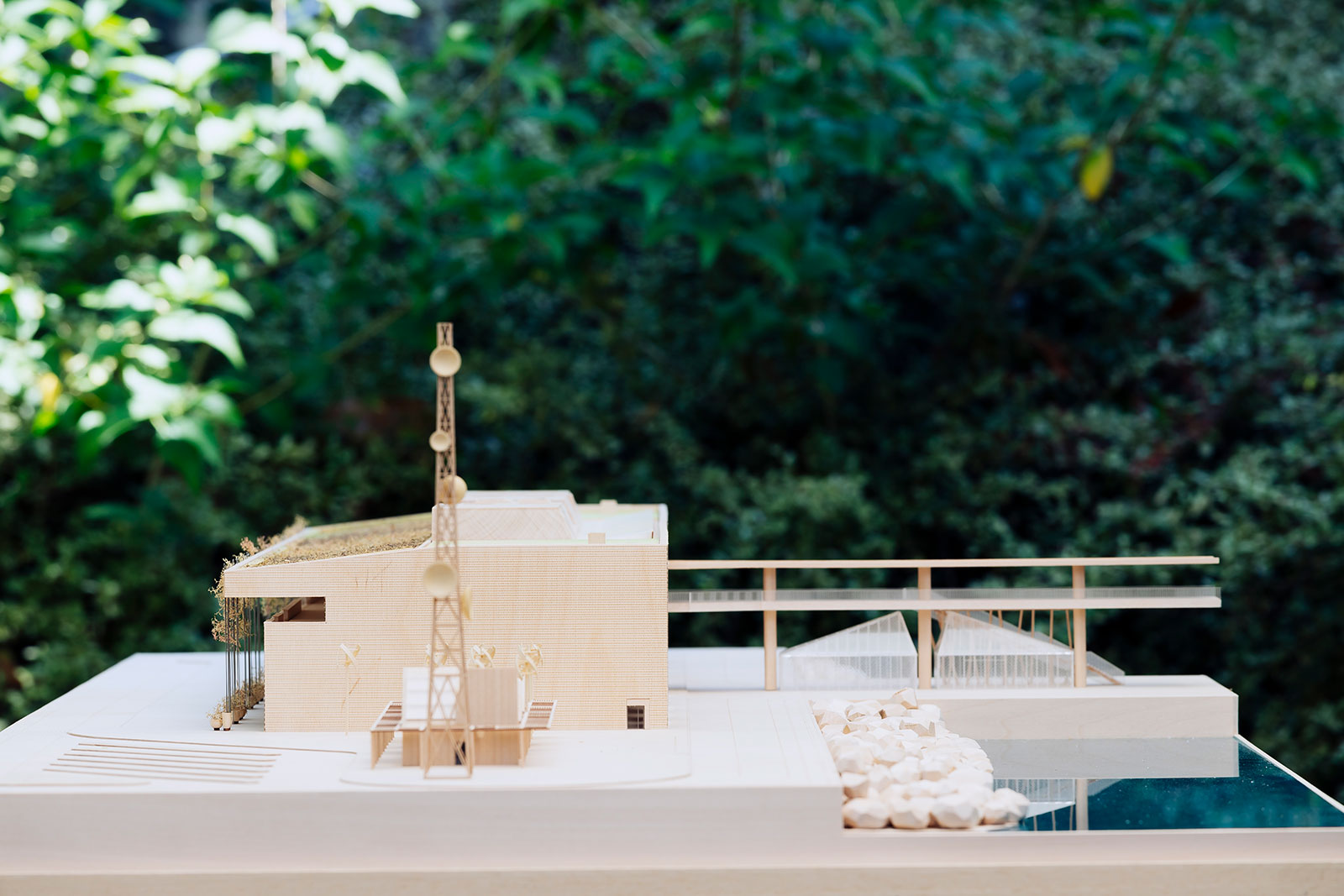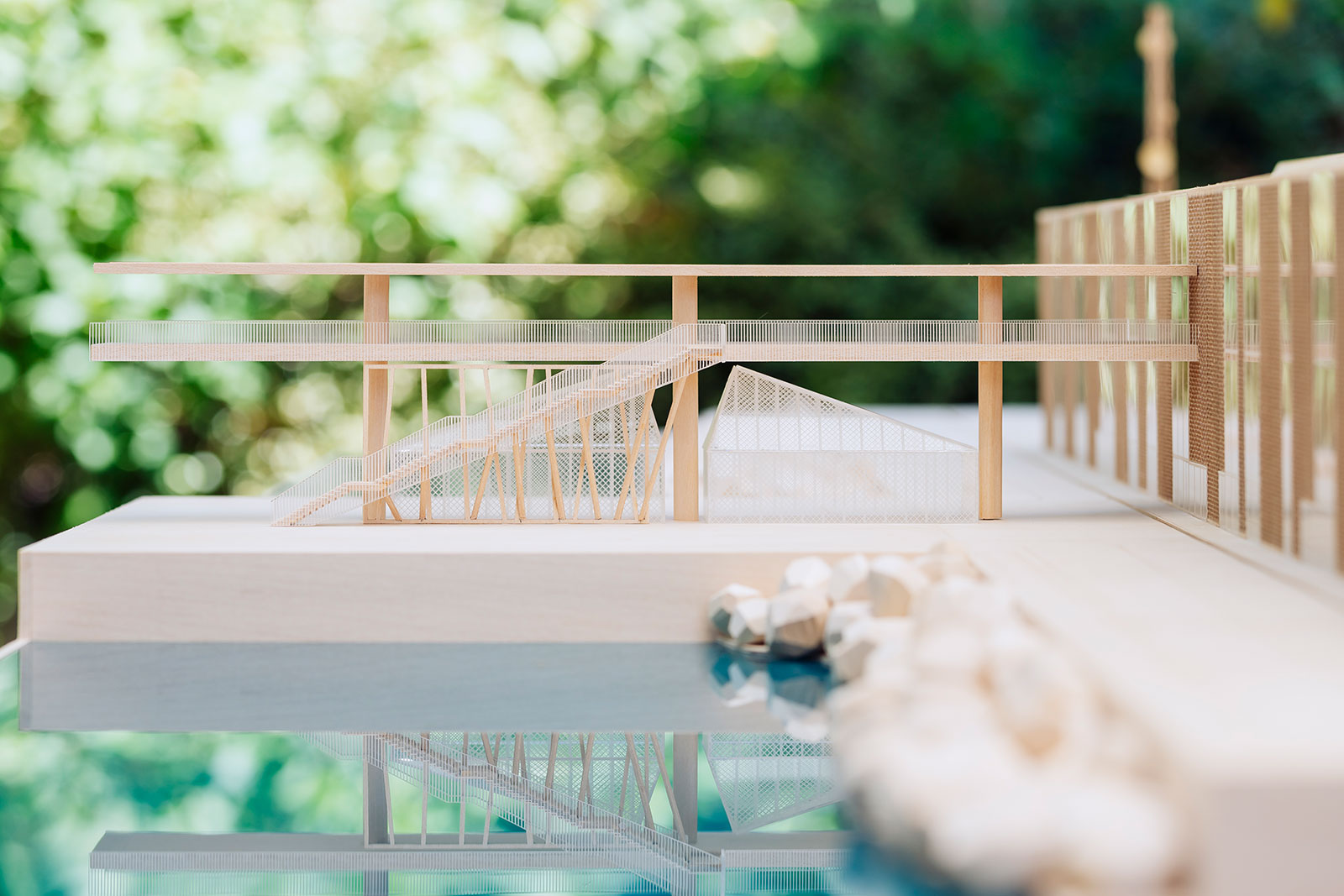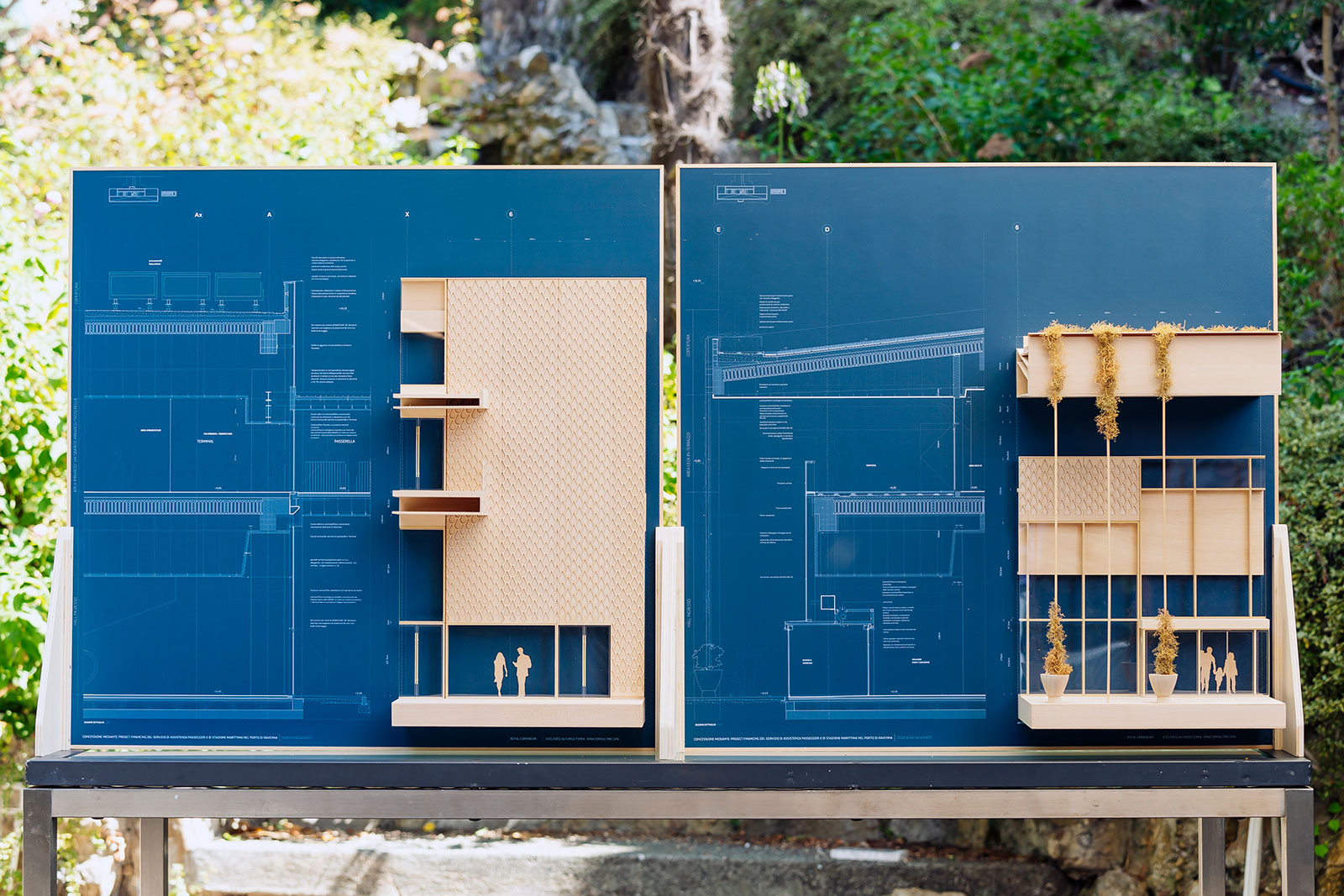 Porto Corsini New Maritime Station
Ravenna, Italy
2020-ongoing

program: Construction of the Maritime Station for Royal Carribean International and the adjacent commercial structures as part of the expansion of Porto Corsini (Ravenna)
total area: 14 752 m2
client: Autorità di sistema portuale del mare adriatico centro settentrionale – porto di Ravenna
operator: Royal Carribean International
project: Atelier(s) Alfonso Femia with
landscape design: Atelier(s) Alfonso Femia & Michelangelo Pugliese
engineering: RINA Consulting
images: ©AF517 & Diorama
"Porto Corsini is a great opportunity to rethink the infrastructures and places, amplifying the vision, embracing the sea, an increasingly continuous line in close relationship with the mainland, where to imagine future traffic and a distribution of flows that enhances the territory in all its parts." AF
The maritime station is designed as a place where emotions transit along the path that leads to the boarding area.
The building is organized on two floors, characterized by facades that modulate the interaction with the context, reconciling aesthetics, functionality, and safety. The alternation between massive and transparent solves the energy performance of the envelope and, at the same time, guarantees overall comfort, welcoming natural light and allowing a visual dialogue with the external space of the Park. The green roof is made up of self-sufficient species for half of the surface and the remaining half is equipped with photovoltaic panels.
The heart of the building is the hall, a space for welcoming and waiting, flanked by technical and service areas.
On the side of the central hall, the two luggage claim rooms can be transformed into large multipurpose spaces for special events.
The logistical flow of those passing through is fluid, symmetrical and the direction to take is intuitive.
The exit to the walkway that leads to the ships is located in the distribution block.
The flow of passengers moves from the center to the outside following a succession that starts from the check-in area, passes through the waiting area, then through the boarding area, the walkway, and arrives at the ship. On the reverse route, from the ship you enter the terminal axially and running along the seafront, you go down.
The flows of the second floor similarly unwind from the central part, in correspondence with the distribution block, to the left and right to reach the two boarding areas.
From the ship, in the same way, you enter the terminal axially and running along the seafront, you go down south and north through the two distribution blocks that are in the two heads of the building.