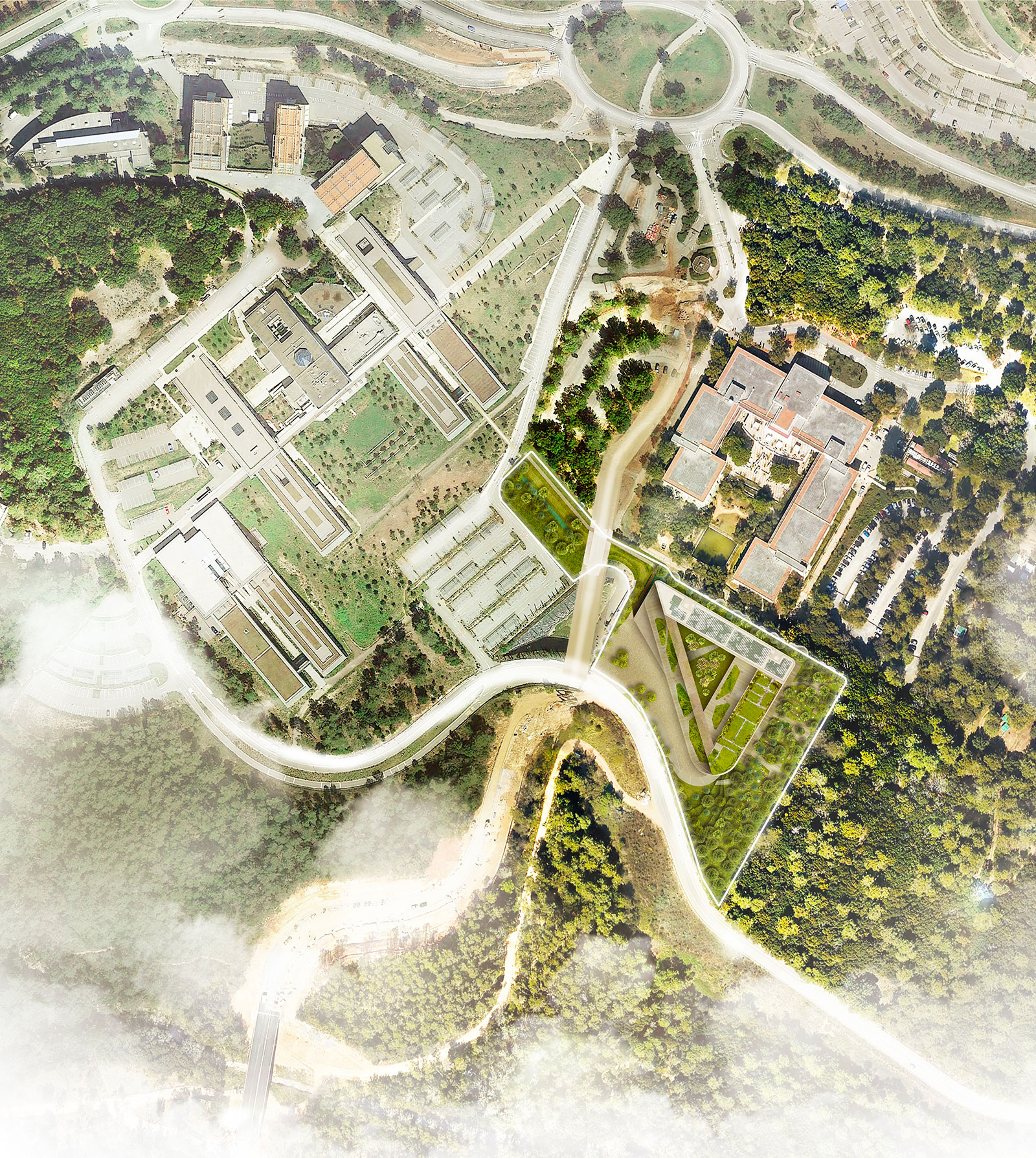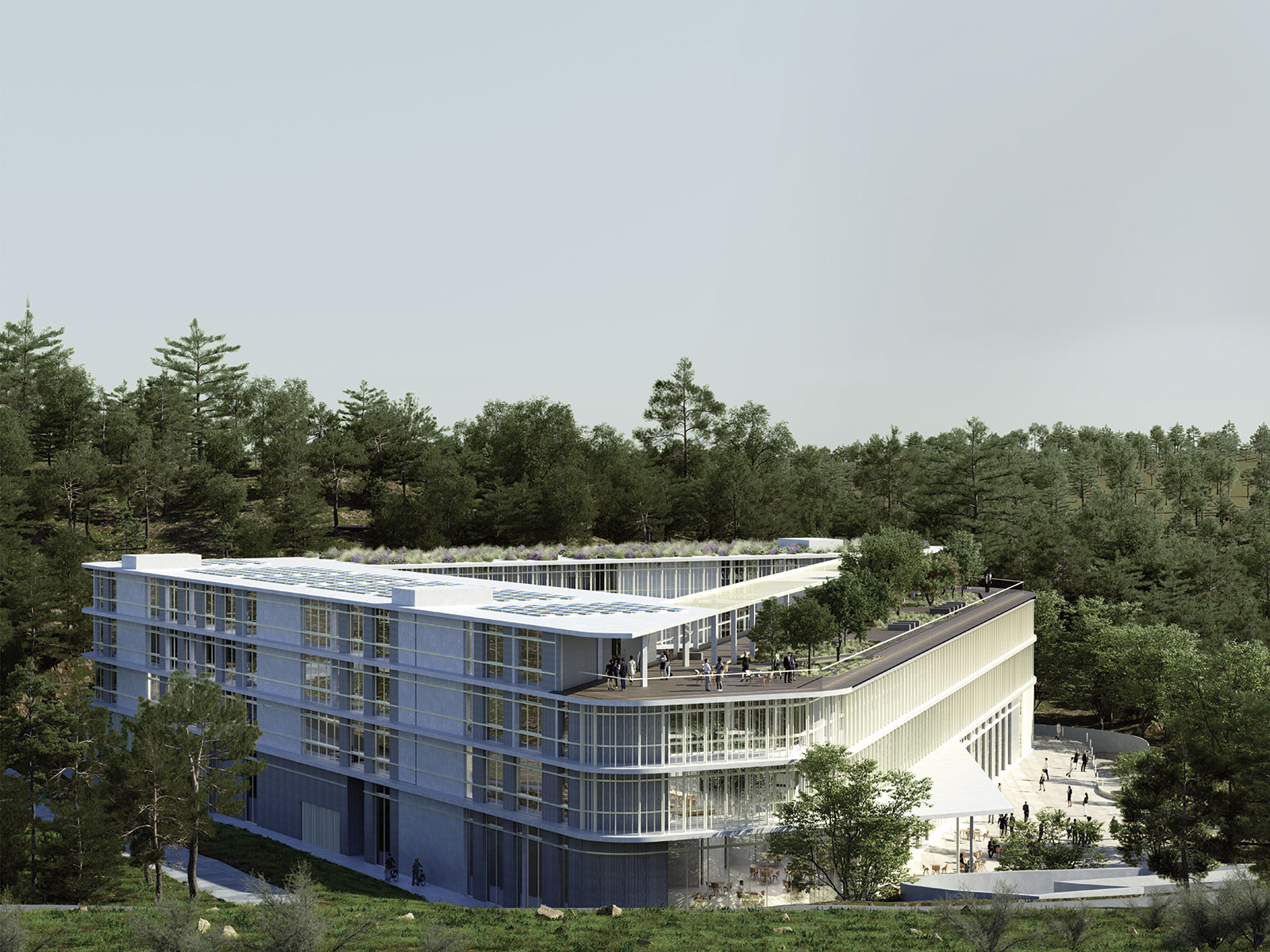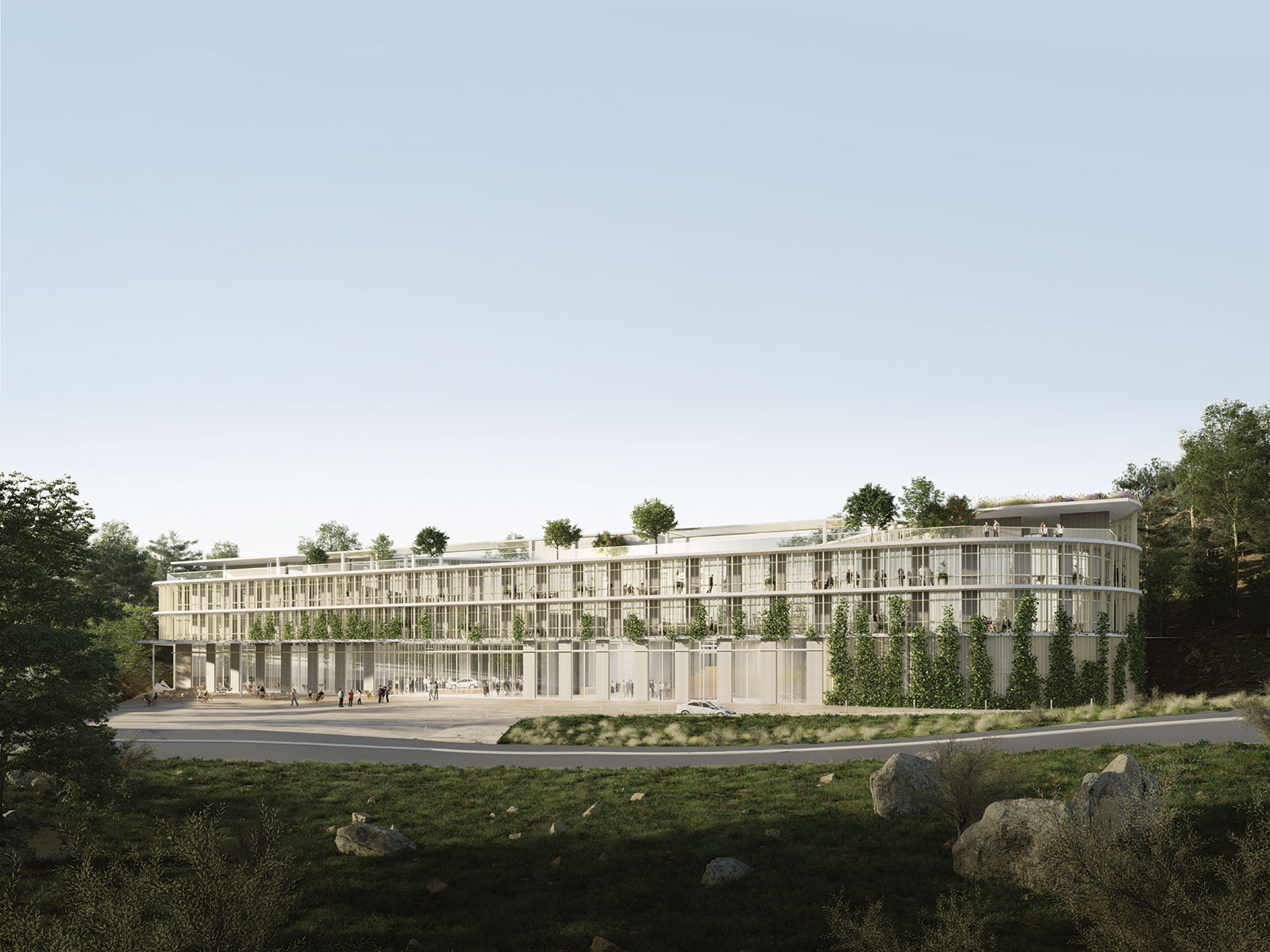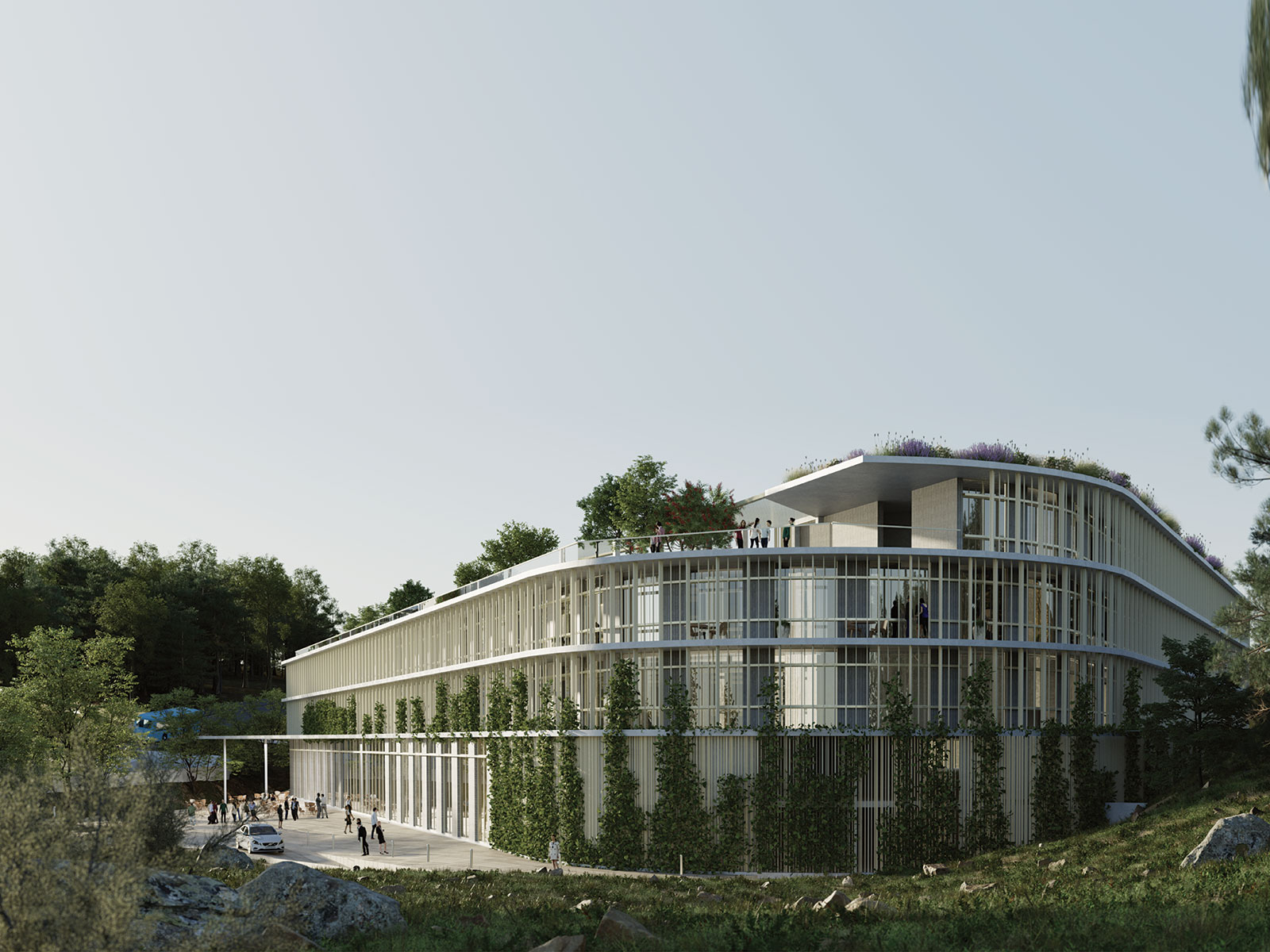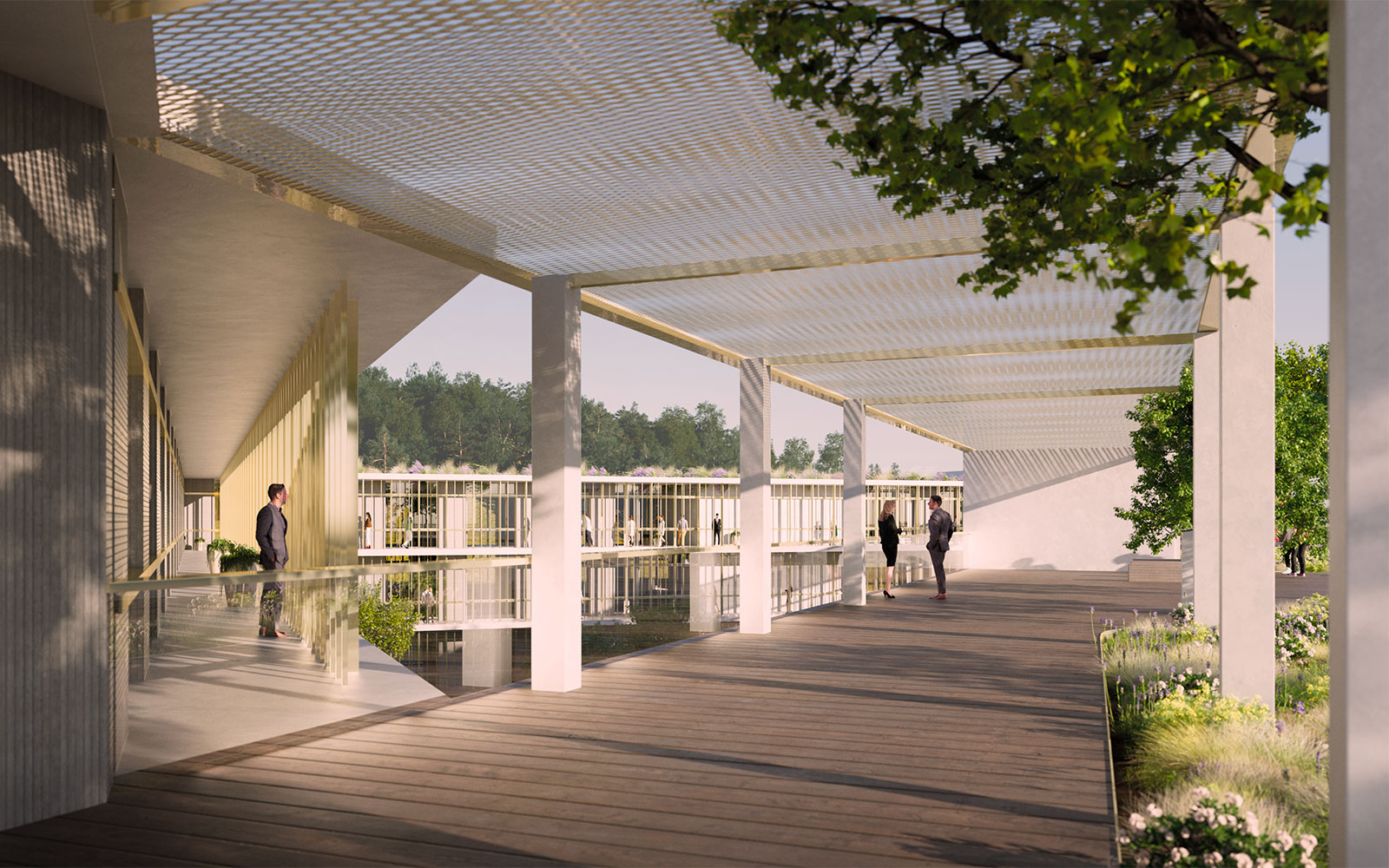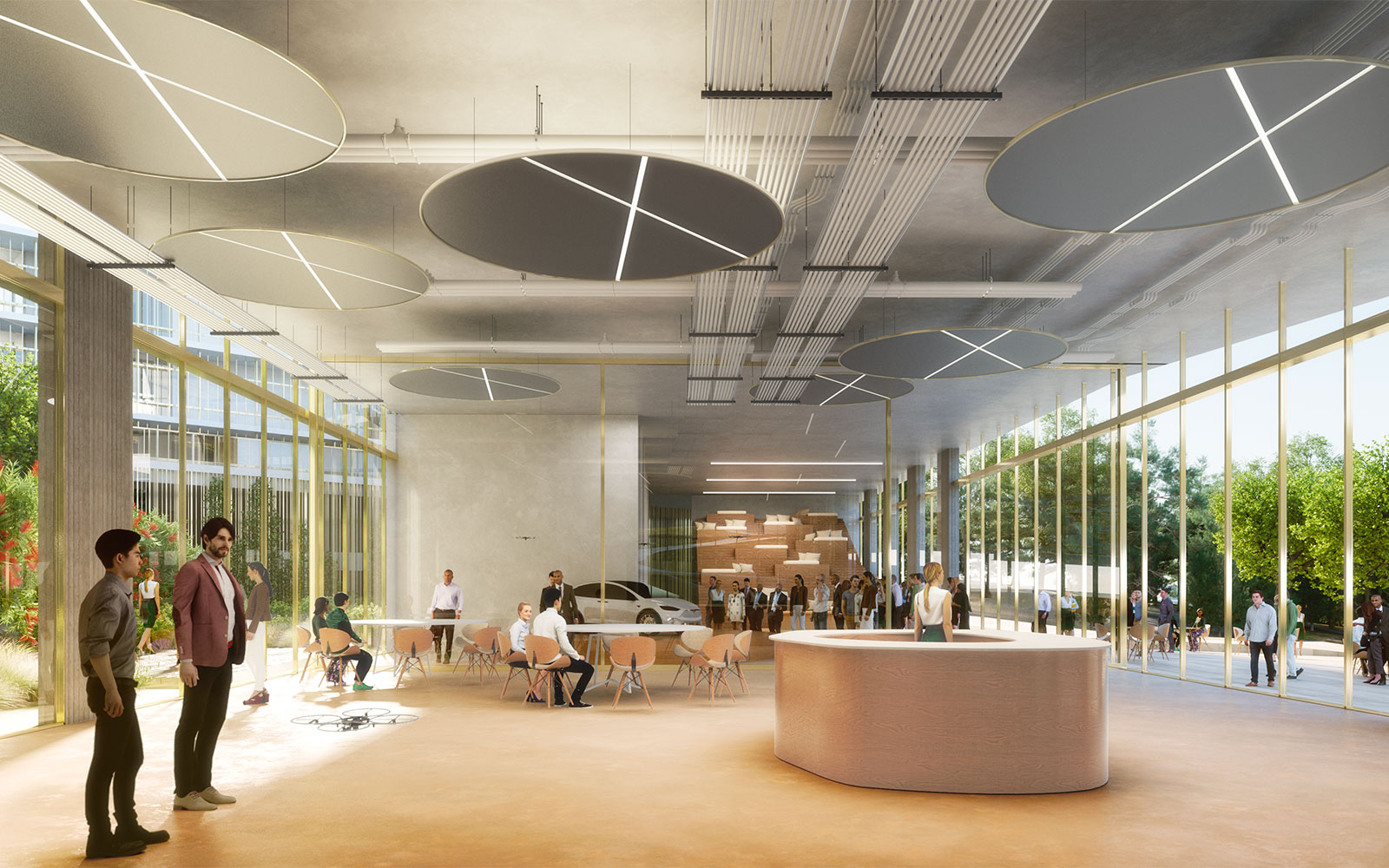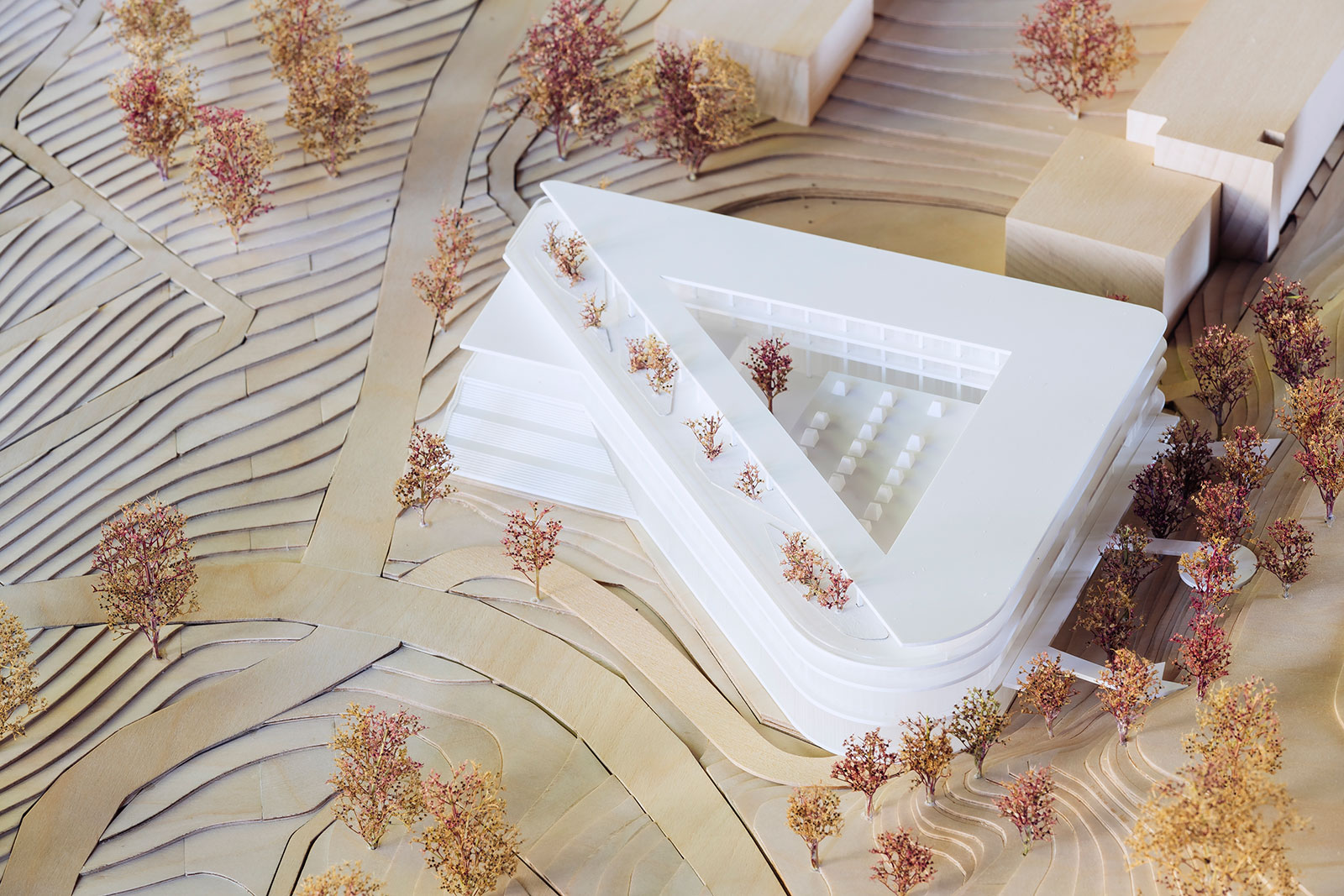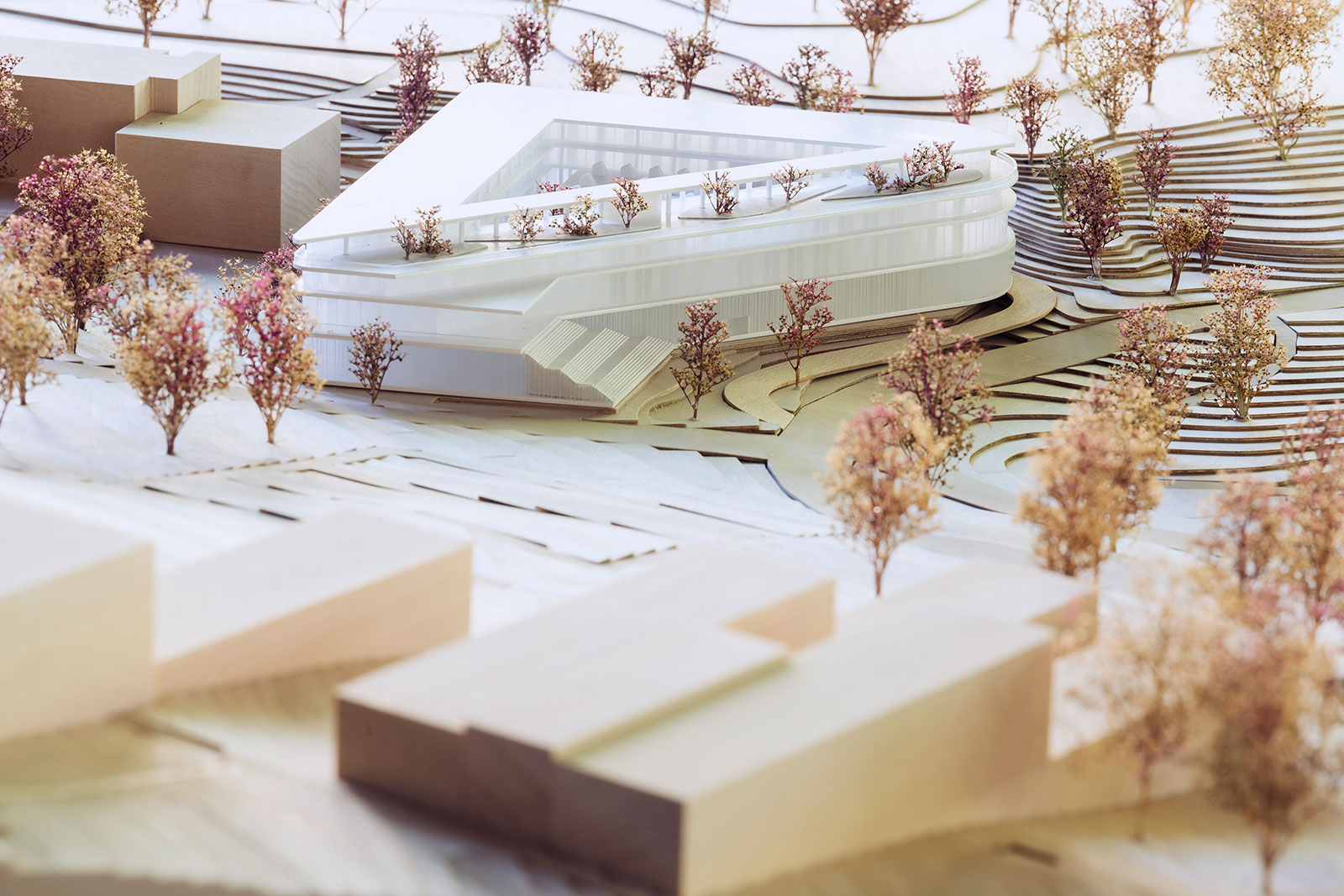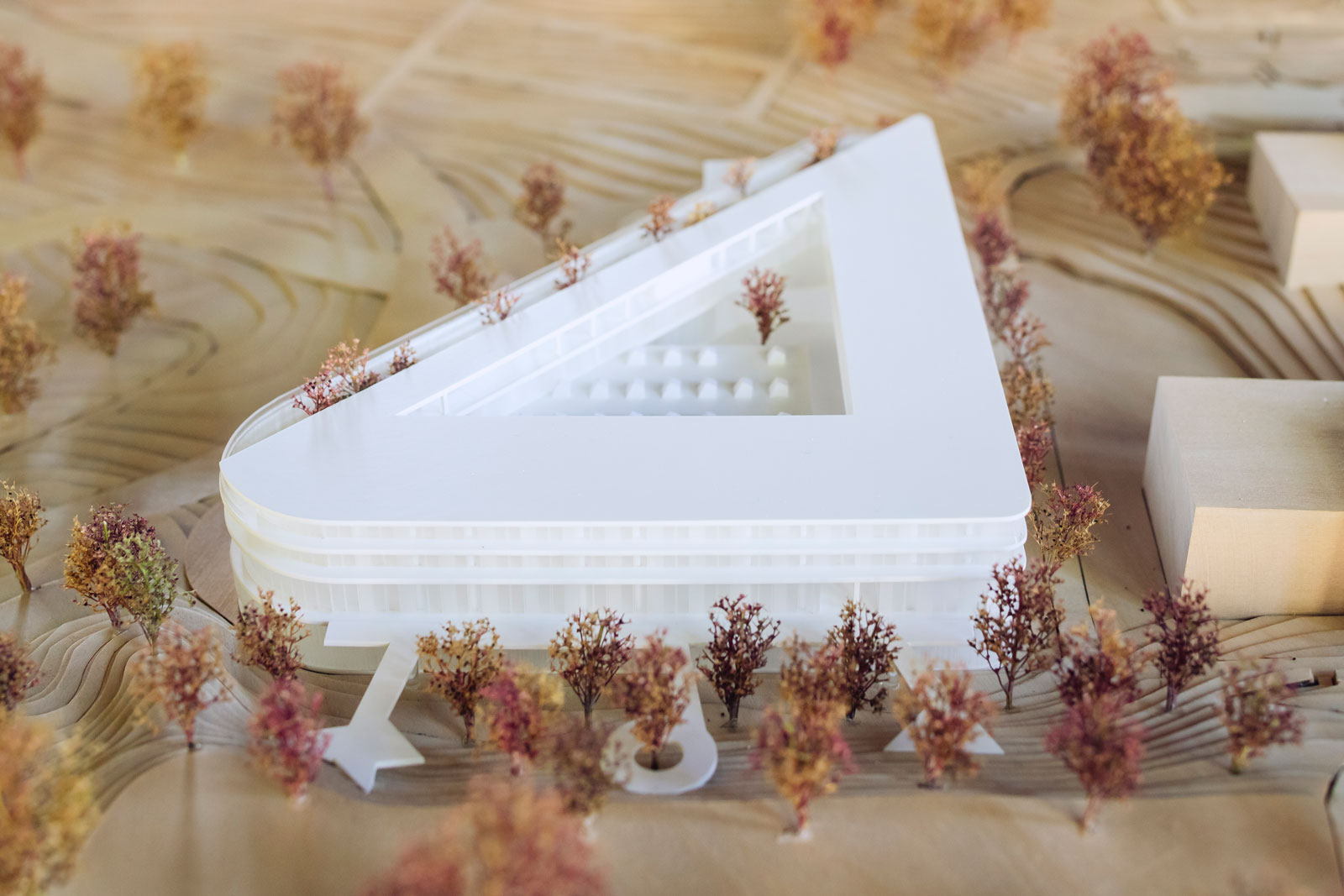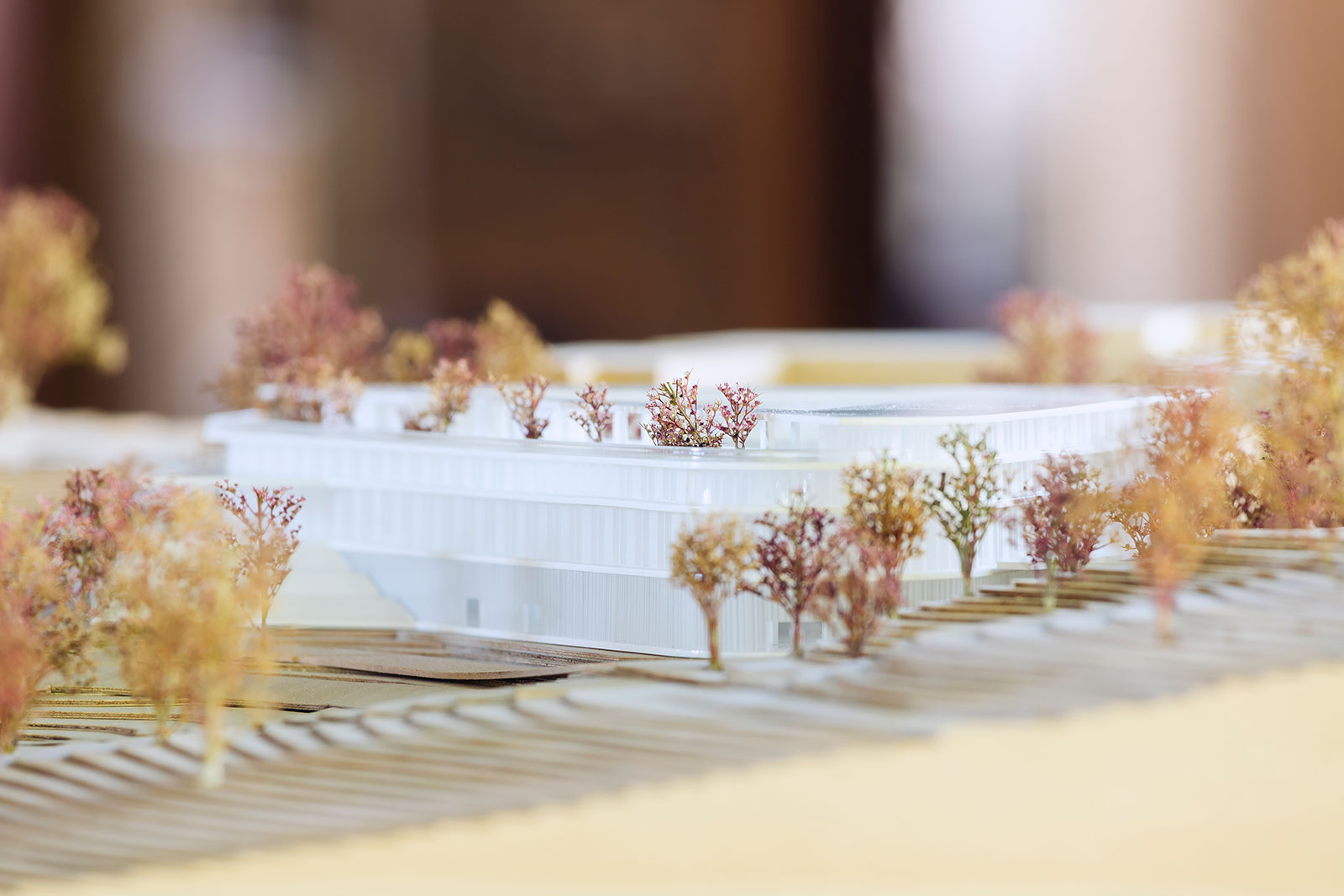 Biot Innovation Center
Biot, France
competition 2022

program: Construction of the "Innovation Center" complex: a facility with metropolitan and regional ambitions, offering innovative services and facilities related to technology production
> total area: 8.448 m²
> reception, services, common areas: 667 m²
> exhibition and training areas: 303 m²
> gross premises: 759 m²
> academic facilities: 1.183 m²
> club and cluster offices: 550 m²
> CASA (Communauté d'Agglomération de Sophia Antipolis) – SYMISA (Syndicat Mixte Sophia Antipolis) offices: 150 m²
> corporate housing: 2.068 m²
> corporate hotel: 2.593 m²
> logistics: 175 m²
> parking: 242 parking spaces – 2.442 m²
> outdoor areas: 1.800 m²
committente: SYMISA (Syndicat Mixte Sophia Antipolis)
Alfonso Femia / Atelier(s) Alfonso Femia
general engineering – acoustics: BG Ingénieurs Conseils
fluid and environmental engineering: Green Affair
images: ©AF517 & Diorama
photos: ©S.Anzini
"The building is layered like trees: the roots – the transparent base – sprouting in nature, the trunk – the body – growing in an existing forest, and the branches – the foliage – spreading out into the sky." AF
There where the forest is positioned and overlooks the entire valley.
The project serves as a connection between nature and the valley, its creative line. Imbued with a new sense of movement – that of a "village" – the project emphasizes the presence of dynamic activities in the calm of nature, at its own pace.
The building is layered like trees: the roots – the transparent base – sprouting in nature, the trunk – the body – growing in an existing forest, and the branches – the foliage – spreading out into the sky.
The project is made of boundaries, openings, a horizontal landscape line and vertical lines drawn by light and shadow.
A collective place, a landscape perceptive device, a chronotopic architecture that constantly relates space to time.
A structure that creates spaces for meeting, welcoming, informing and supporting local entrepreneurs and public actors through open, accessible and user-friendly spaces.