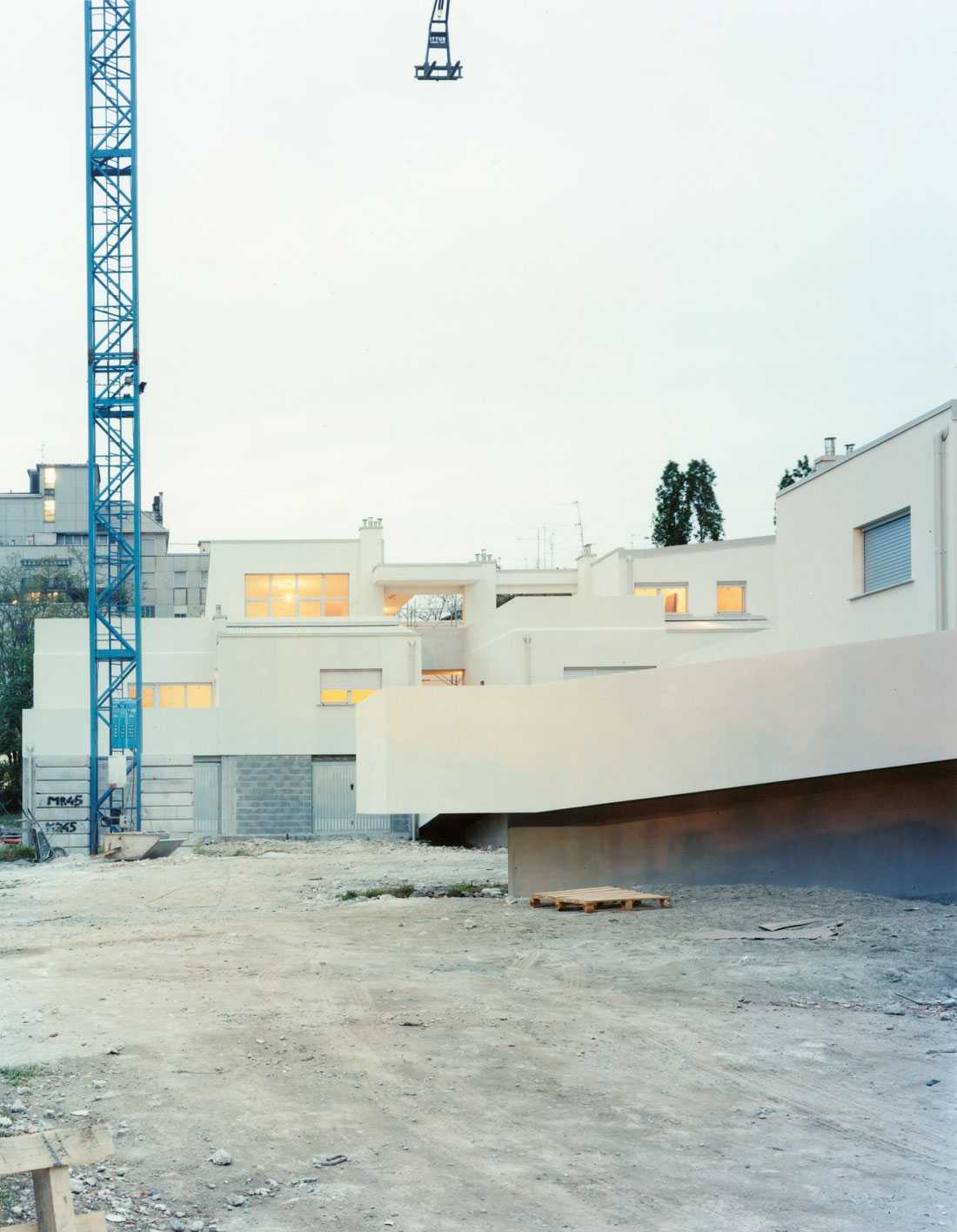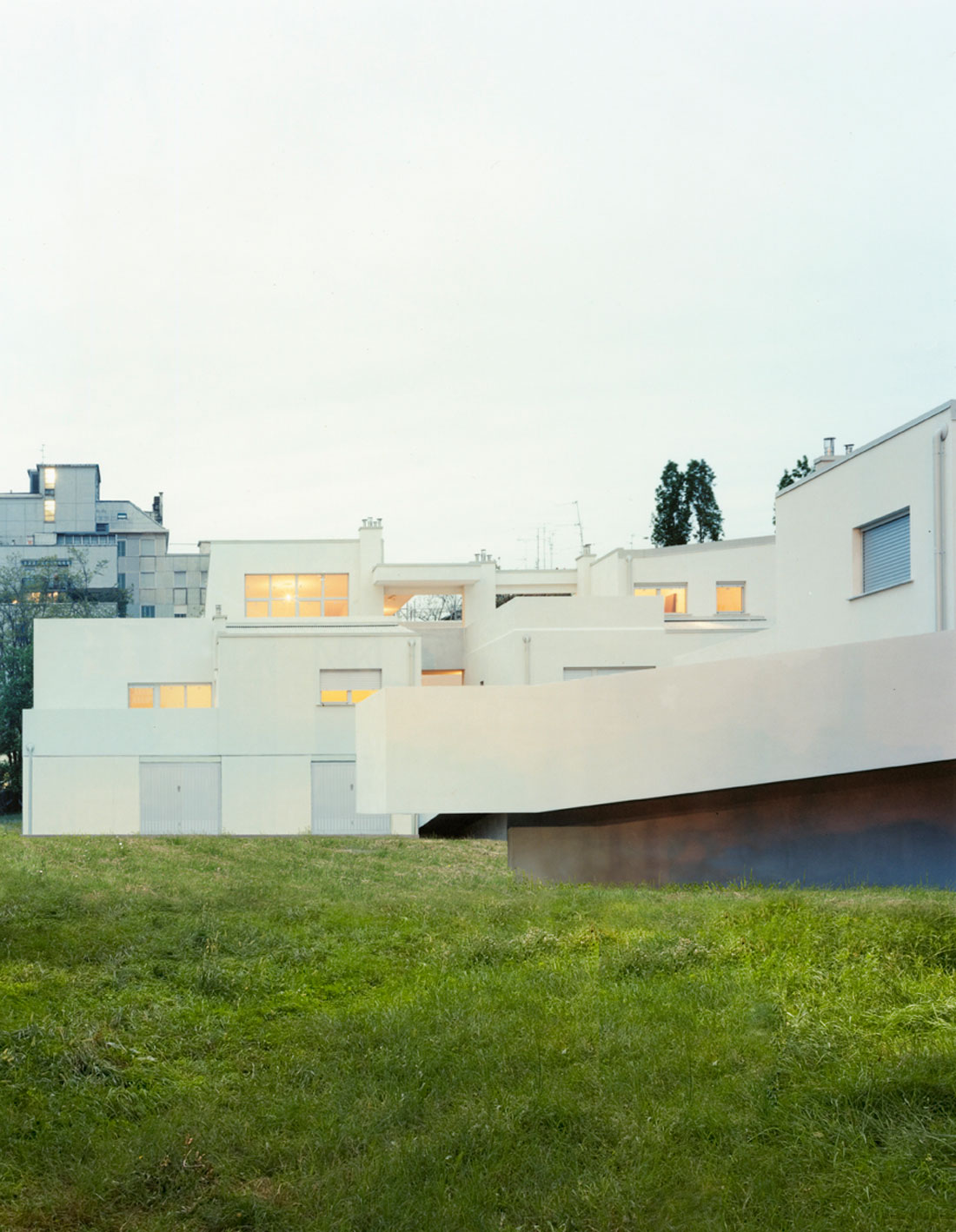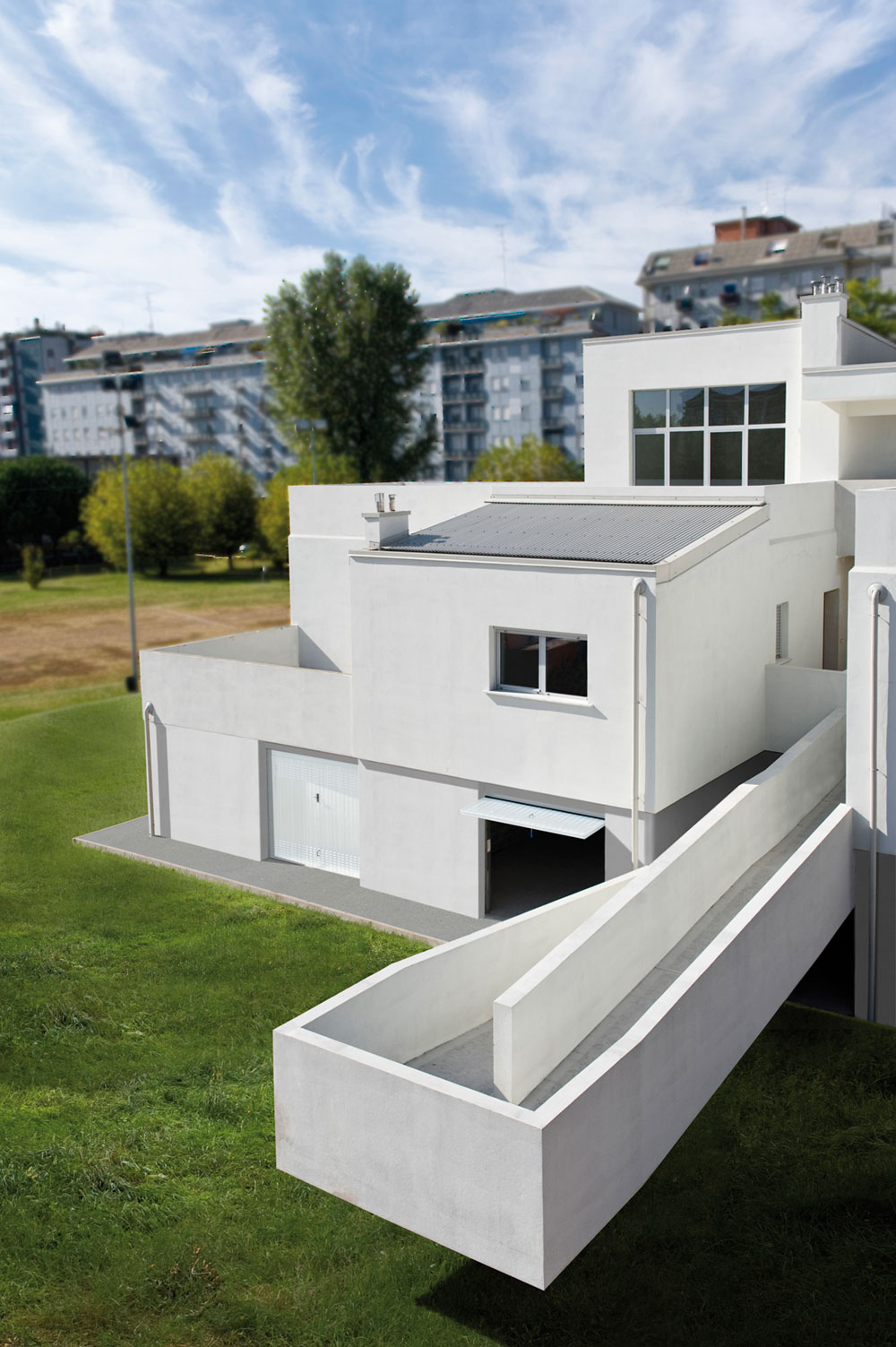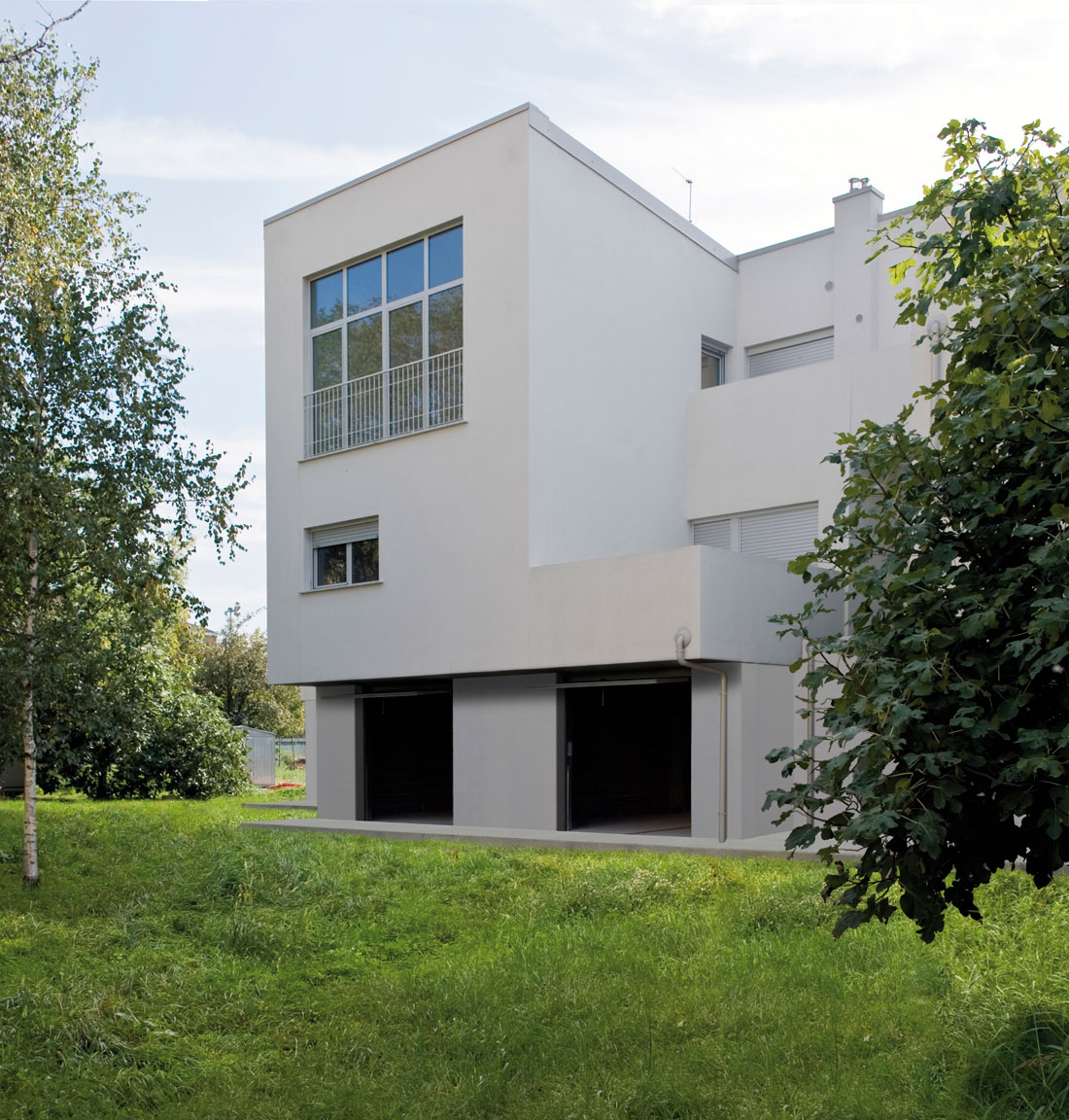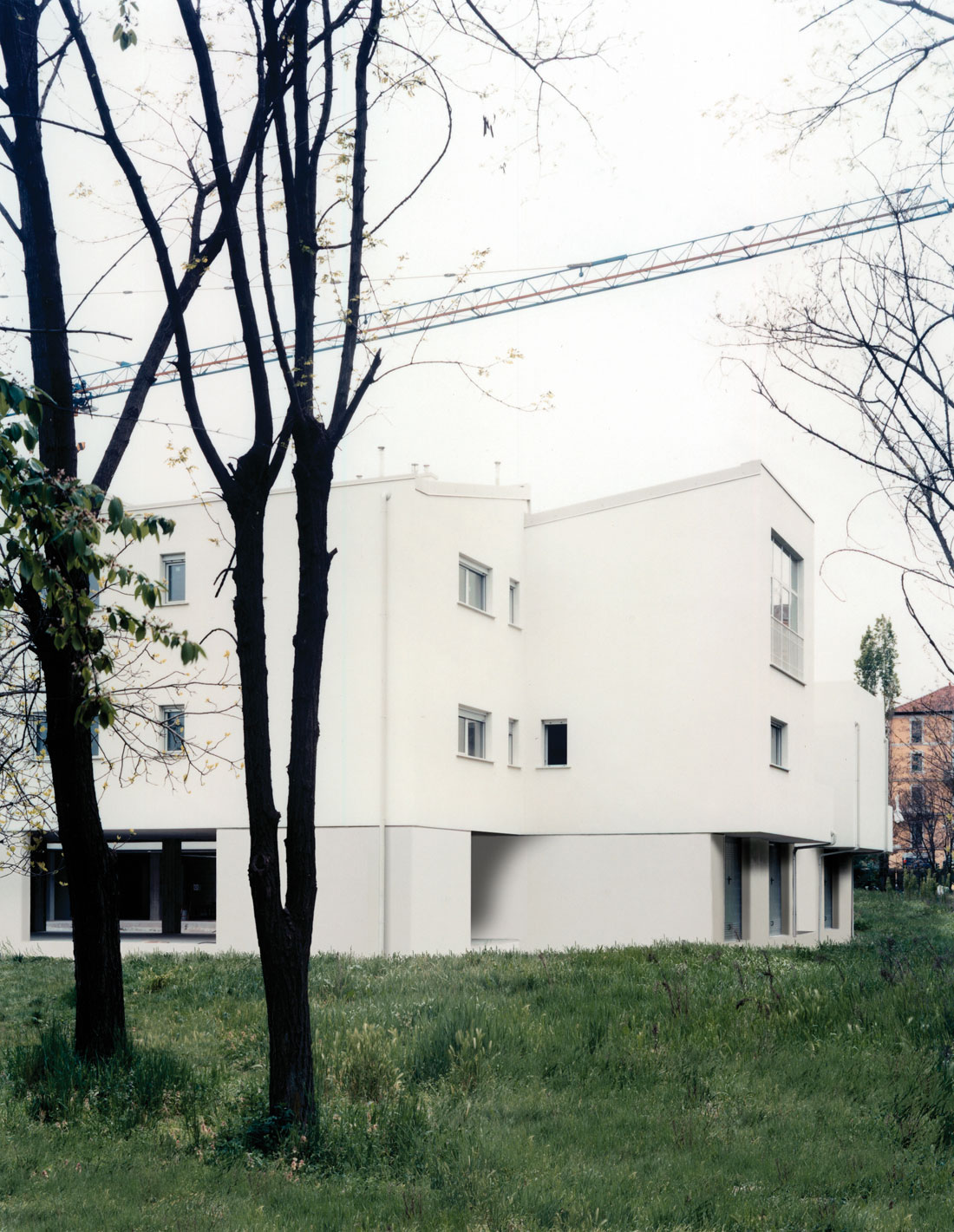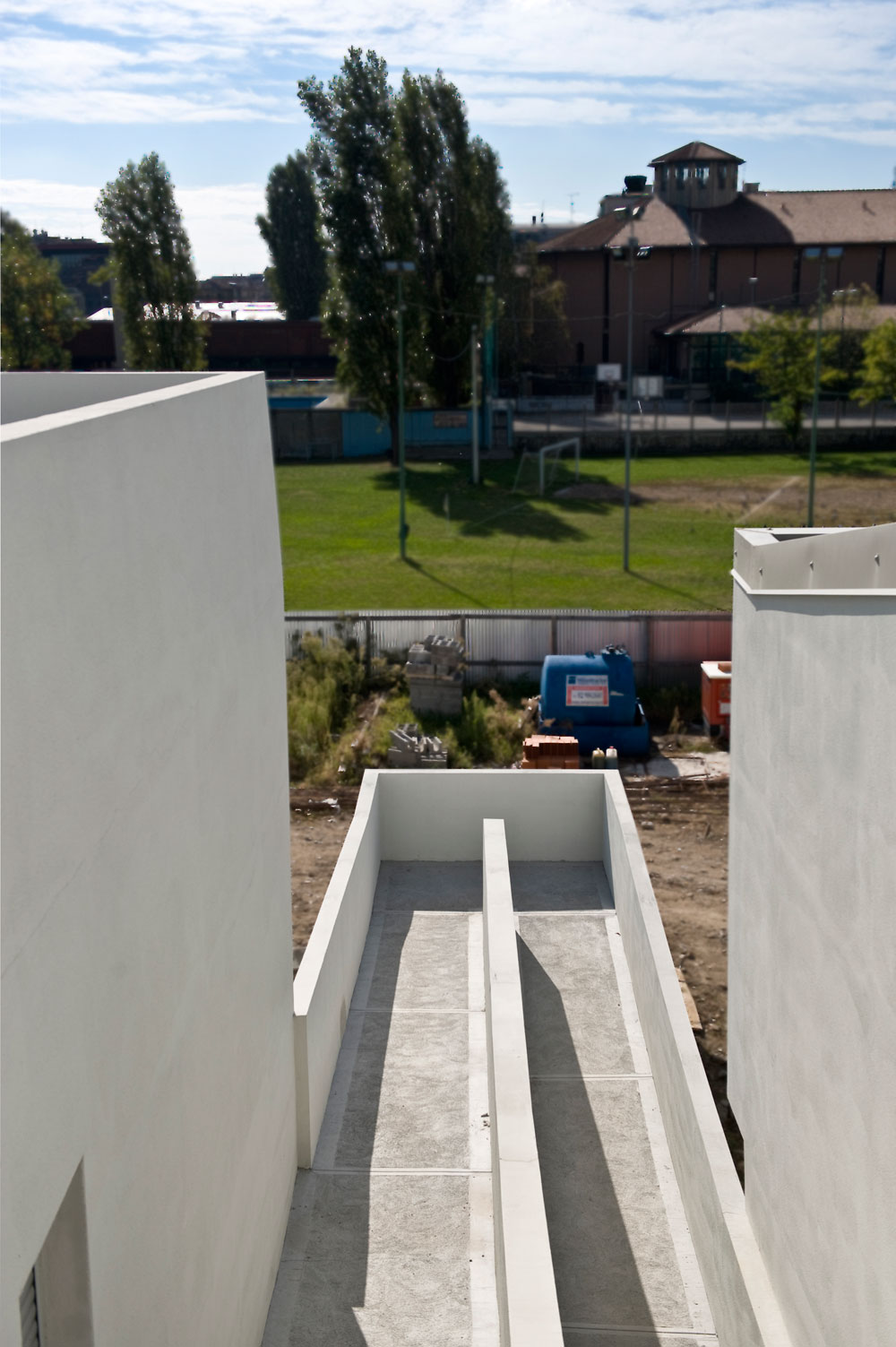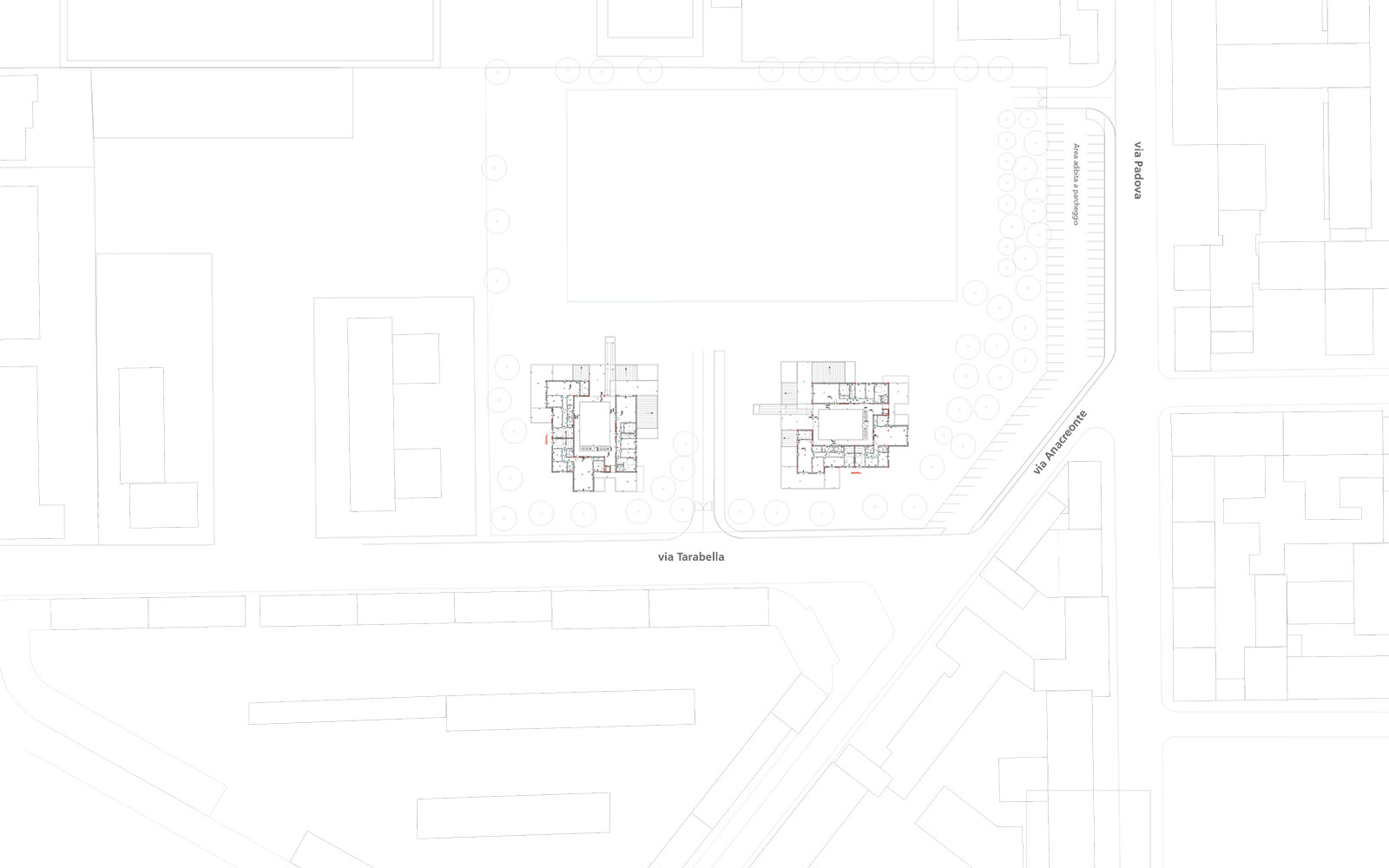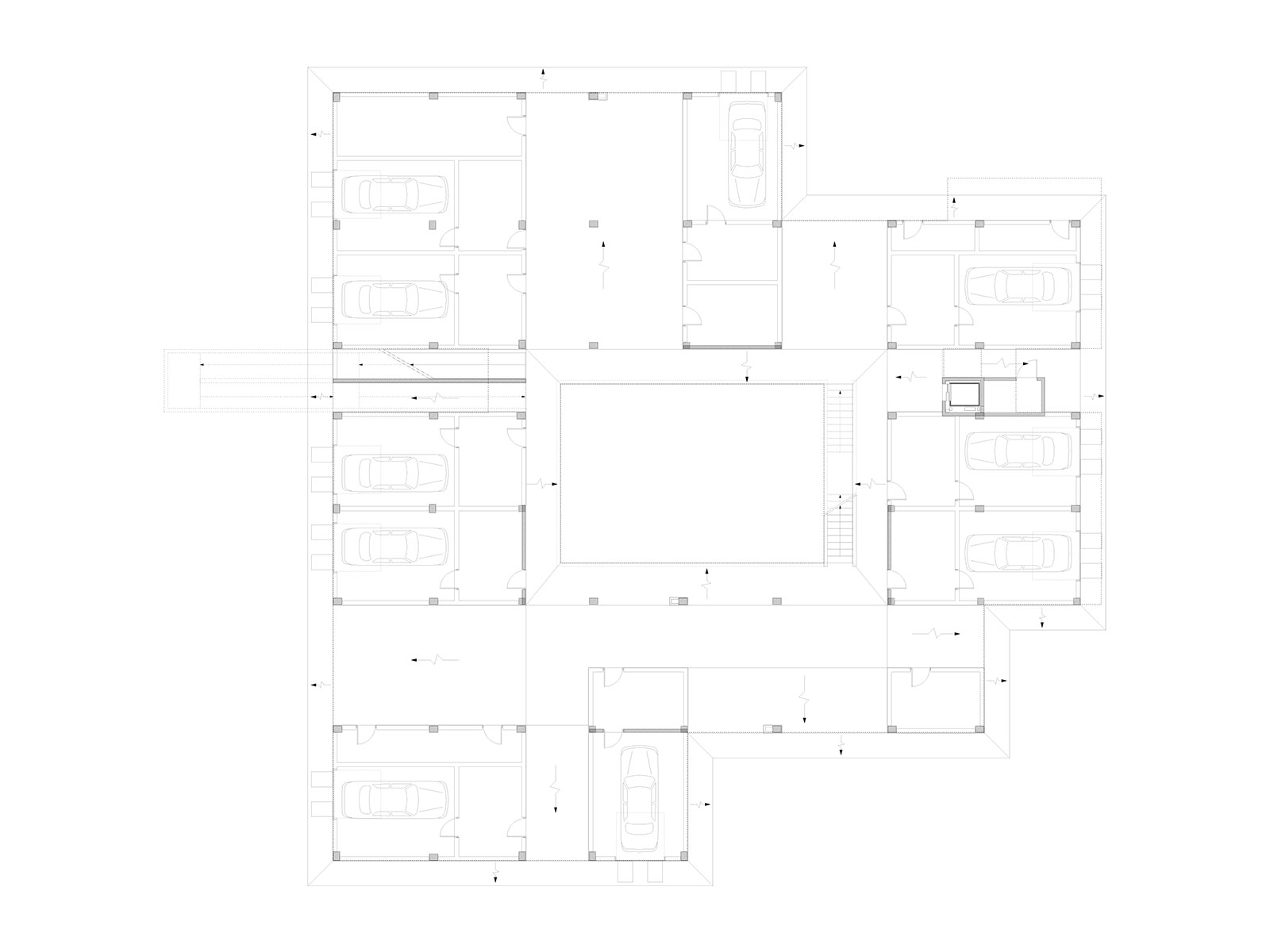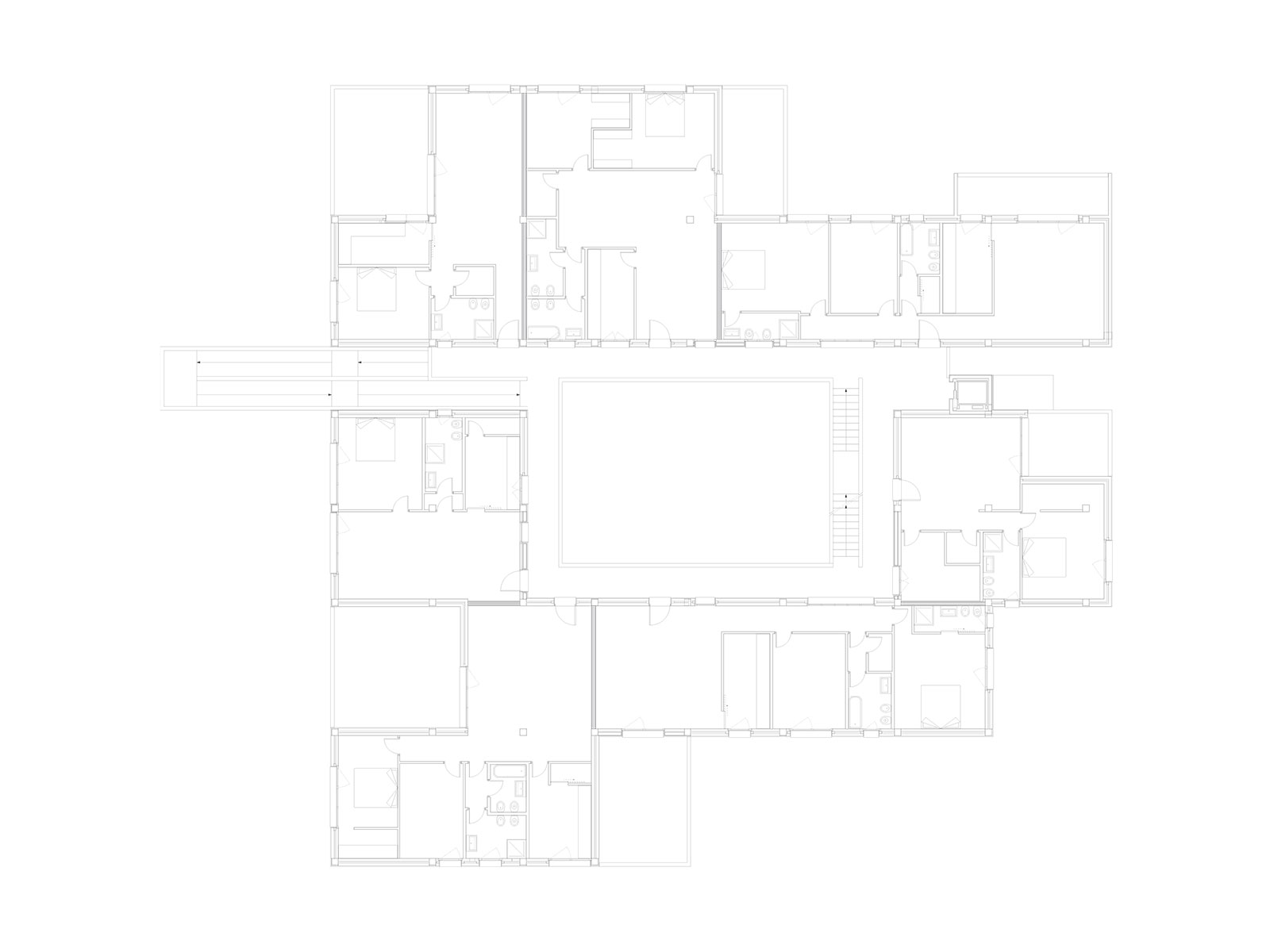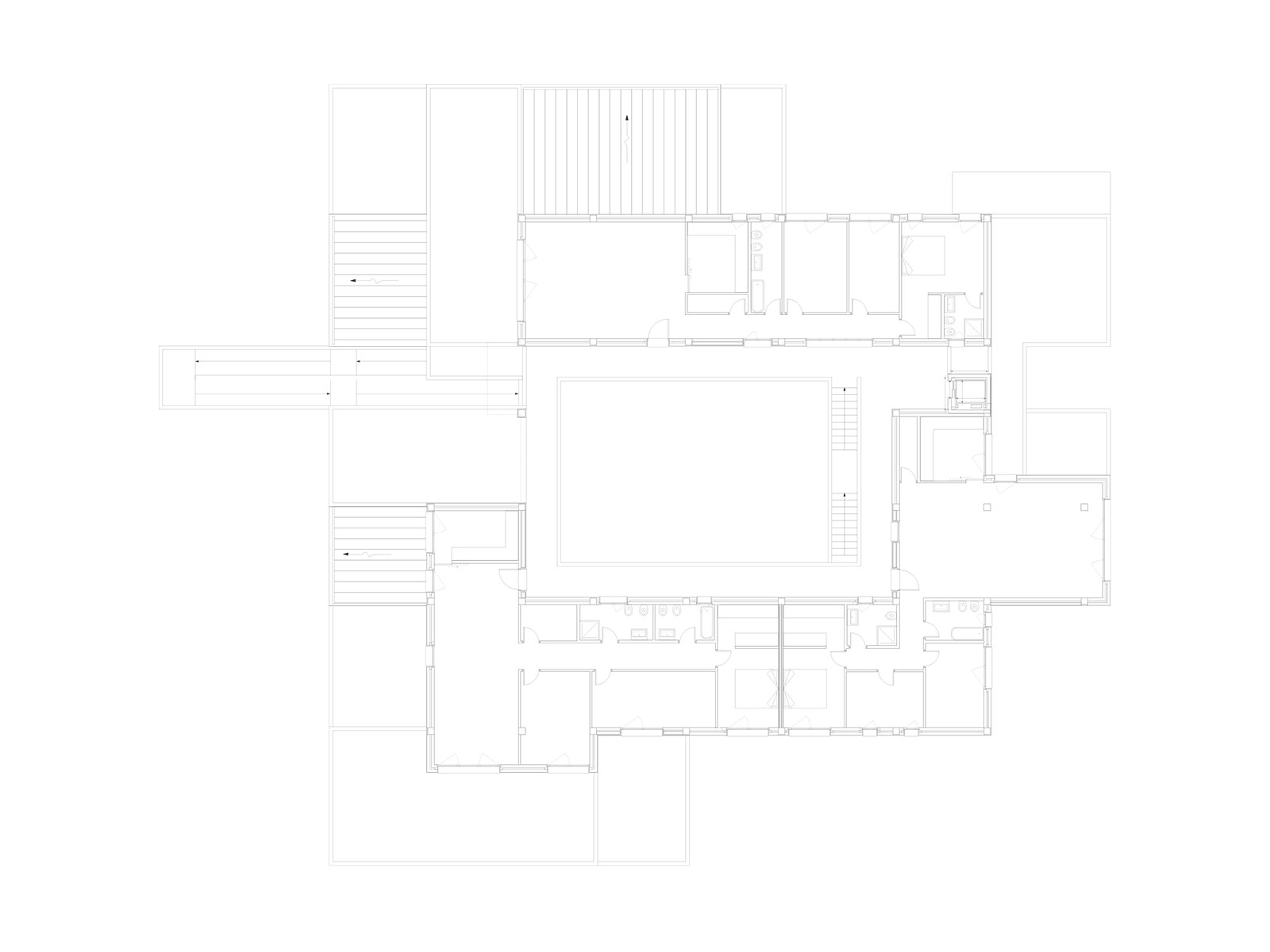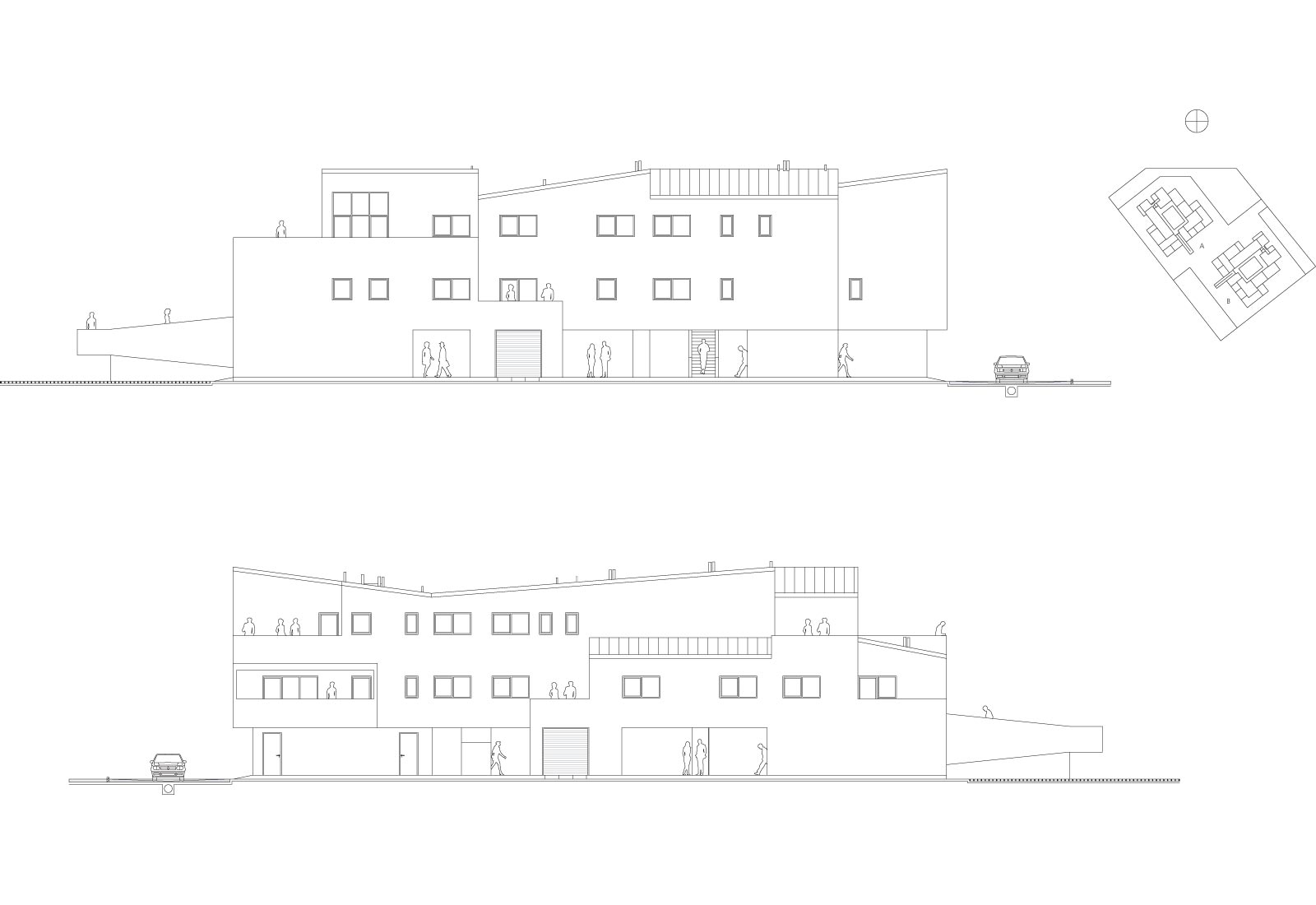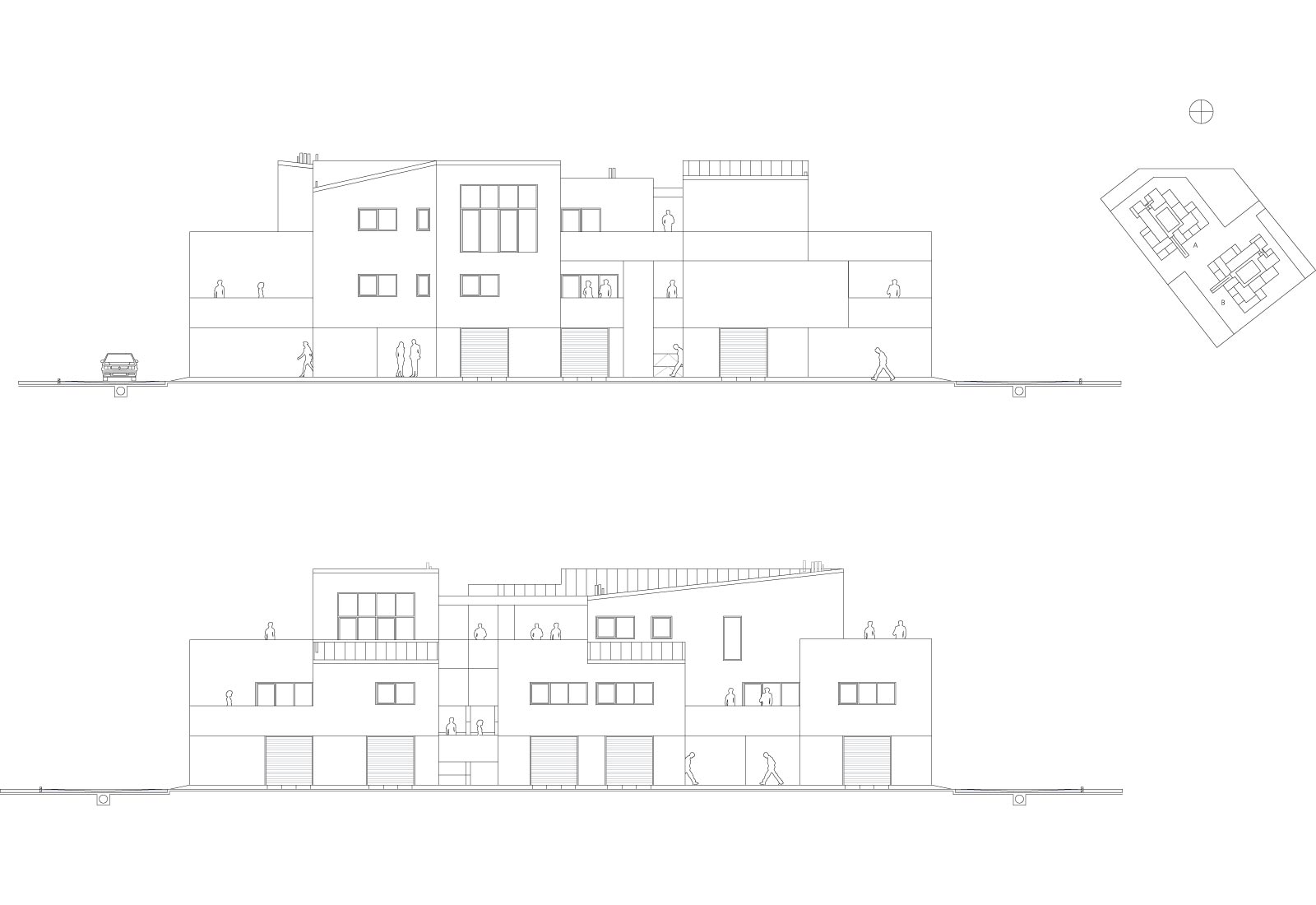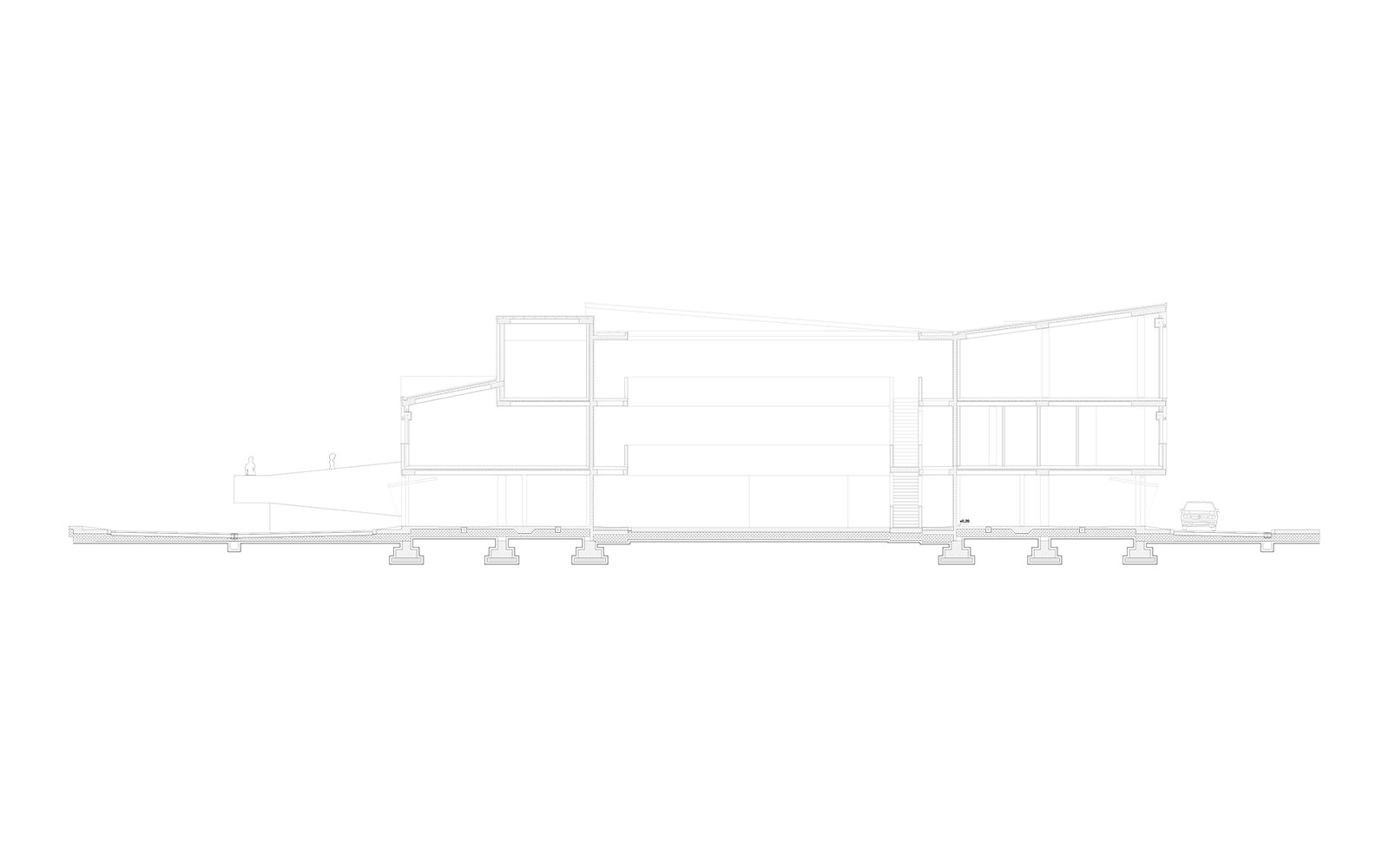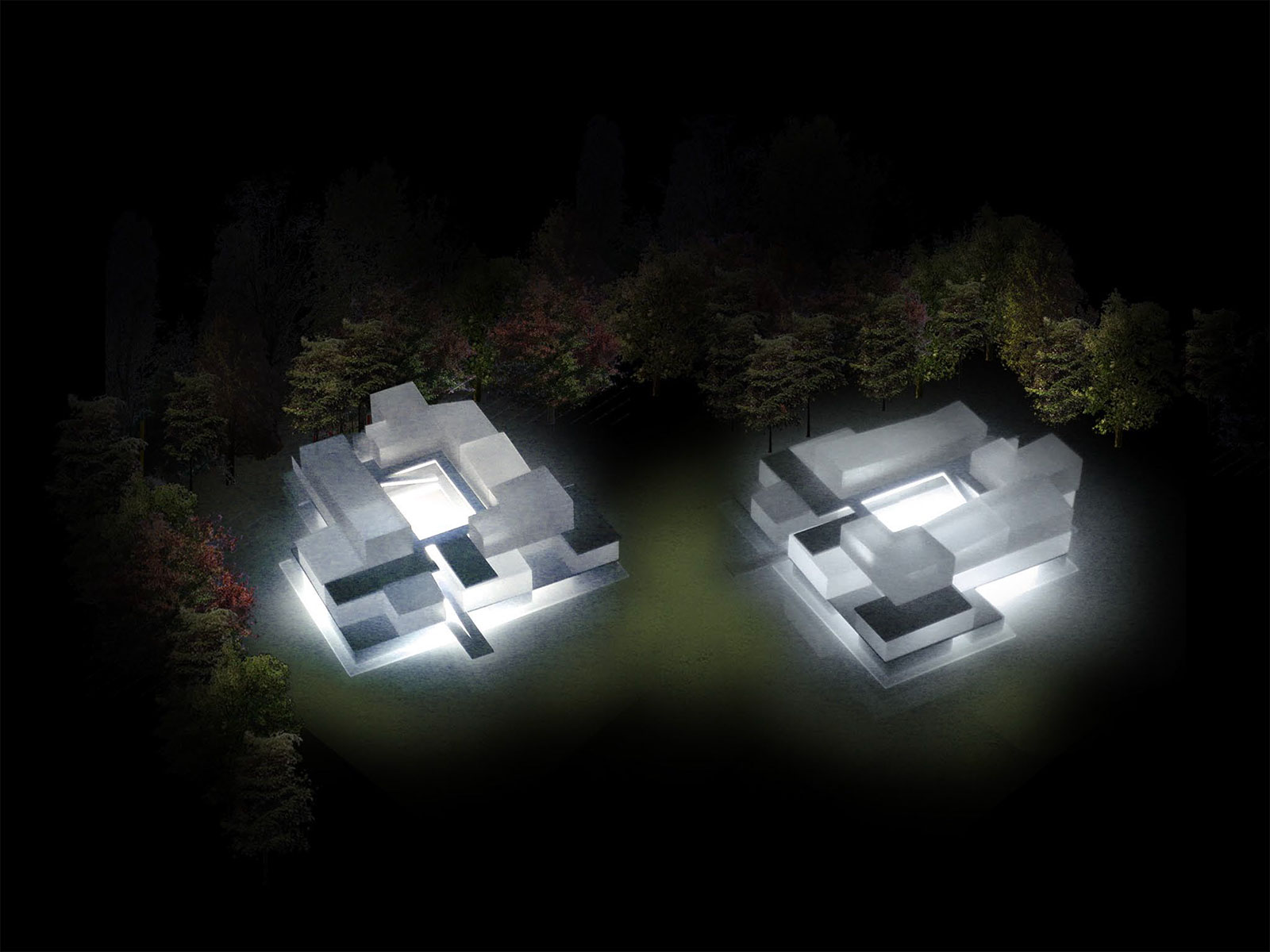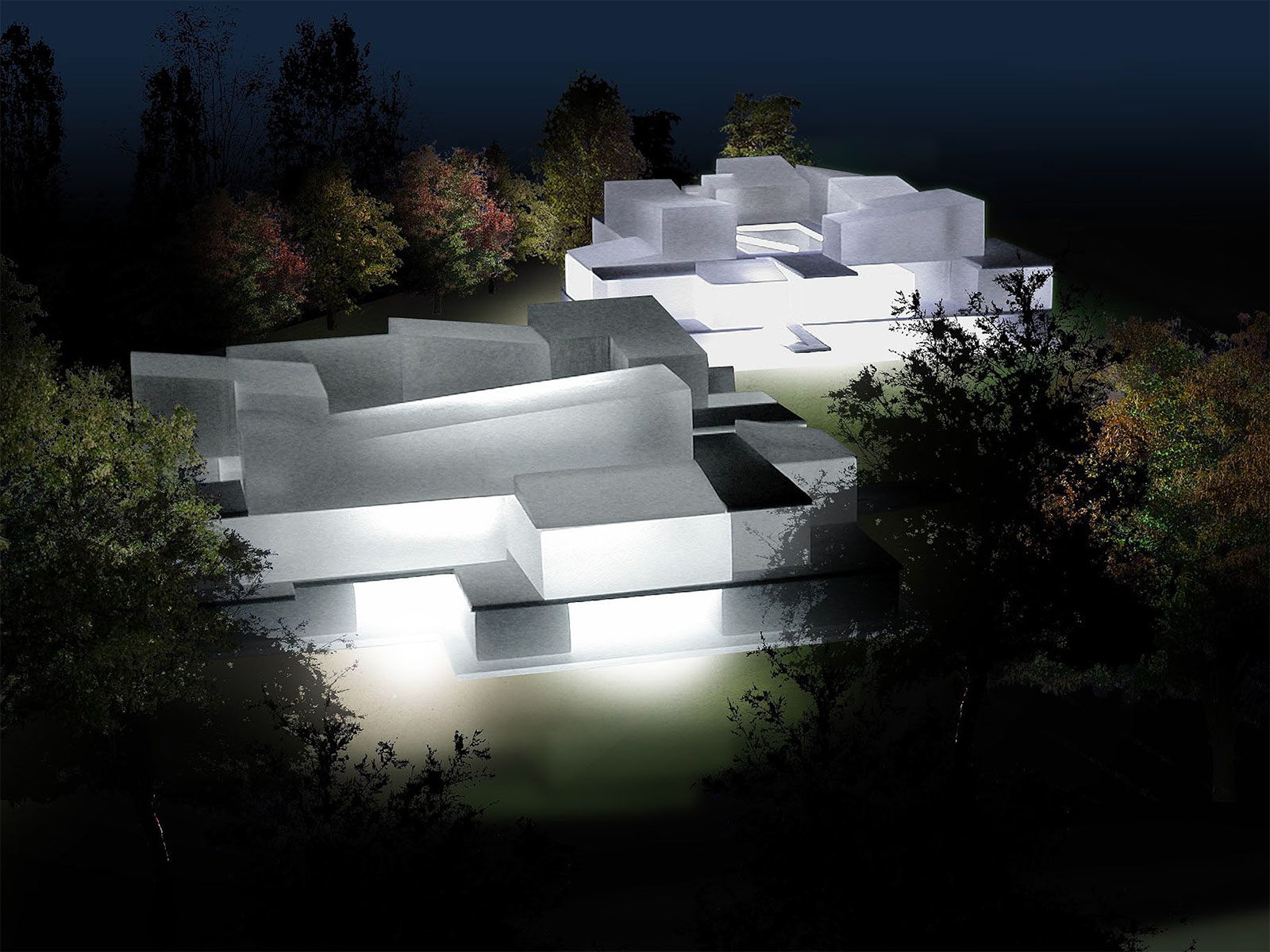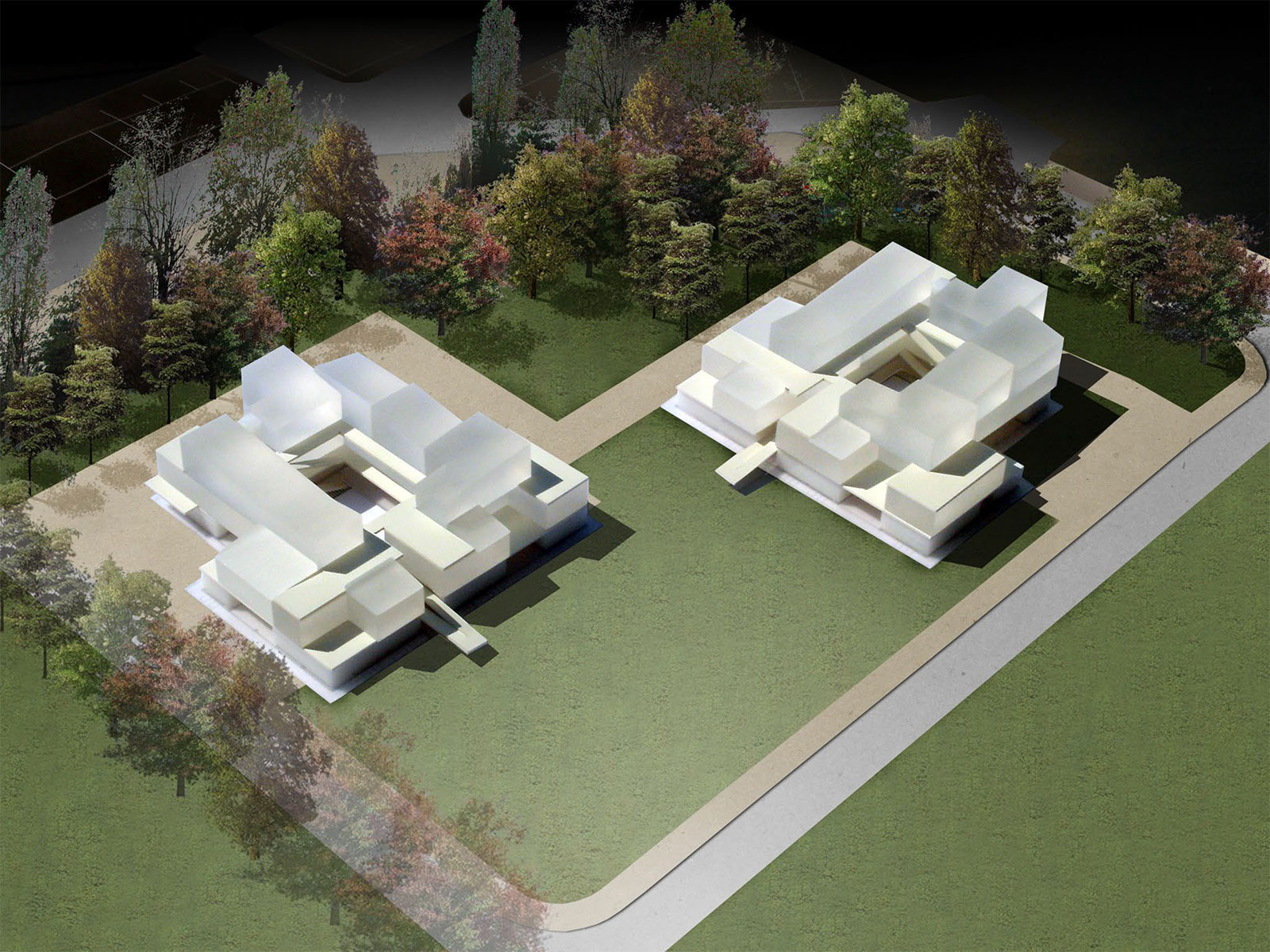 Housing for the Revenue Guard Corps
Milan, Italy
2004-2008

program: Preliminary, definitive and executive design for the setting-up of 20 lodgings for the Revenue Guard Corps, in Milan, via Padova
area: 1 432 m2
client: Ministero delle Infrastrutture e dei Trasporti
project: Alfonso Femia * with
structural engineering: Stefano Migliaro
services engineering: Marco Taccini
geology and geotechnics: LGL snc, SoilData
contractor: SAC-Società Appalti e Costruzioni spa
photos: ©E.Caviola, ©G.Maritati
"This semi-private "in-between" is the place of the unforeseen events, of the memories and of the childish games. It is the place of the homecoming. The external world is represented exclusively by the sky, which is often leaden and seldom clear. " AF
A wide green meadow in the heart of Milan. An invaluable richness.
The limited number of families, the odd closeness of the military life and the need for privacy, led us to plan a structure combining the detached, or semi-detached houses typical of the suburban areas with the typical blocks of flats of the city.
Both these building typologies are designed as two wide urban villas: they are low and they are arranged around a yard – partly covered – where the landings and the access-ways are located. This place unites the public and private dimensions. The expressive strength of the buildings is based on the alternation of the masses, of the empty-full volumes and of the terraces just around this intermediate place.
This semi-private "in-between" is the place of the unforeseen events, of the memories and of the childish games. It is the place of the homecoming. The external world is represented exclusively by the sky, which is often leaden and seldom clear.
A sort of modesty towards a community wanting in green areas, forces the buildings to "disguise", through the dissolution of their colours.
Low cost and search for richness, where it seems impossible to find or even require it.
With intimacy and modesty.