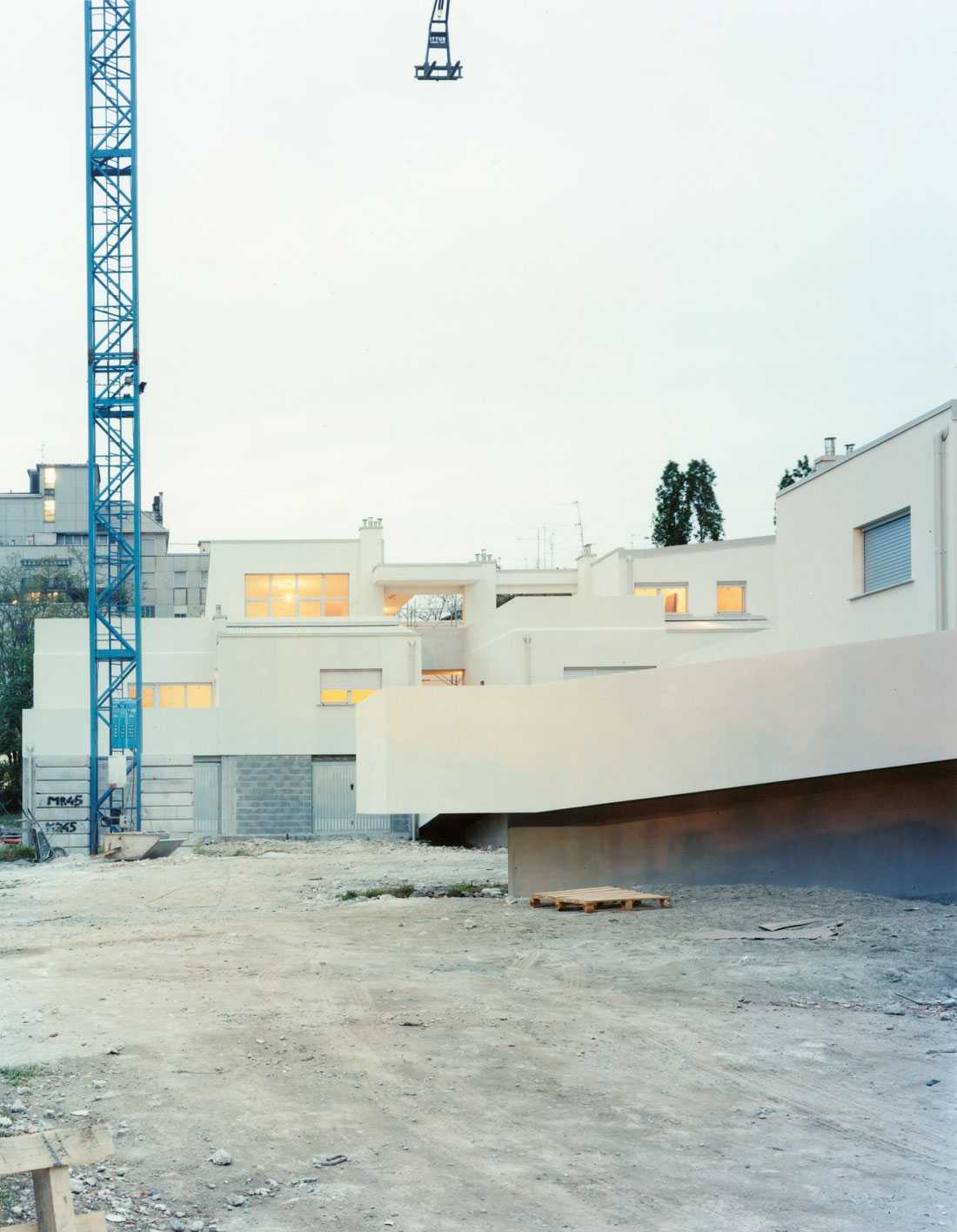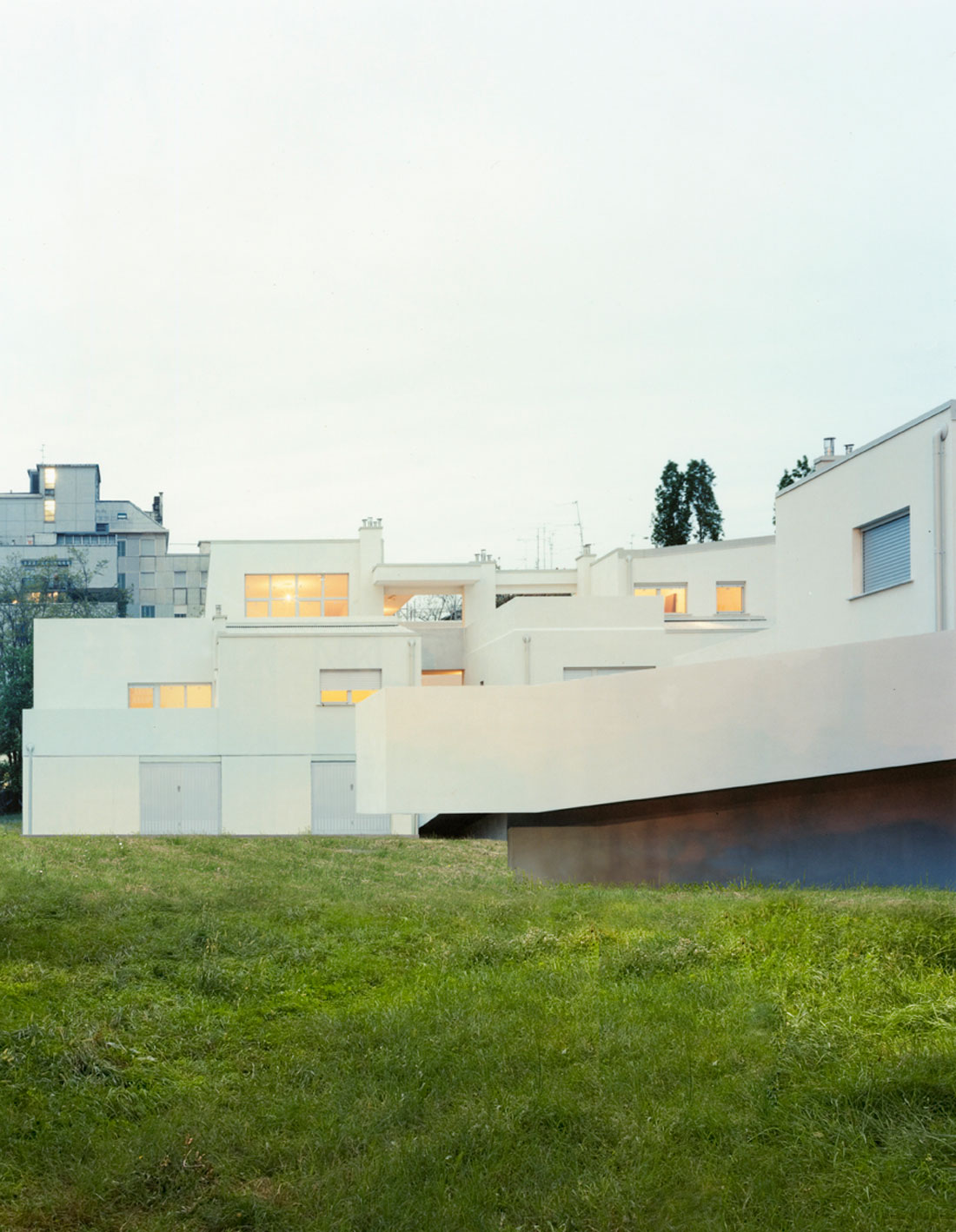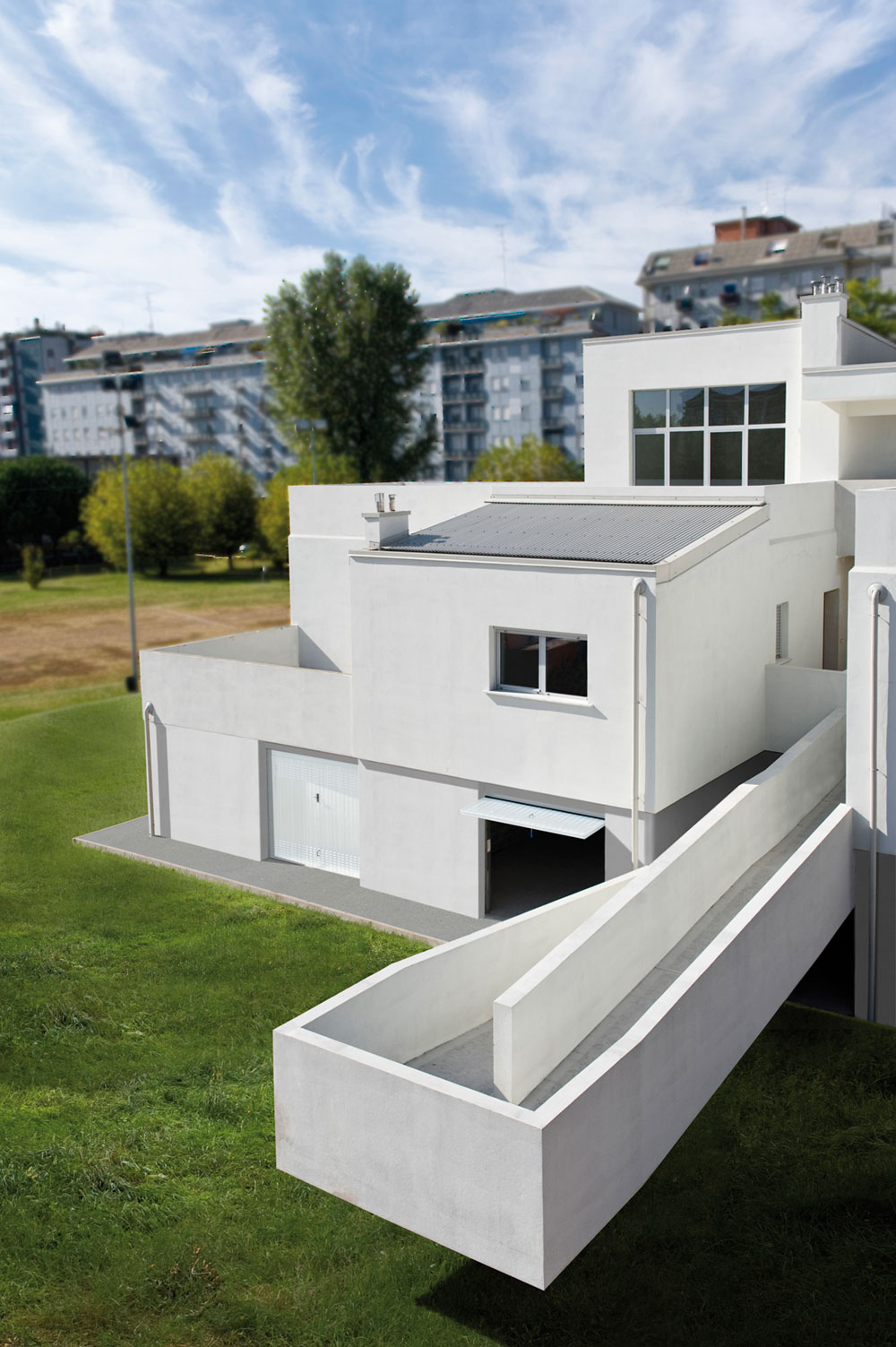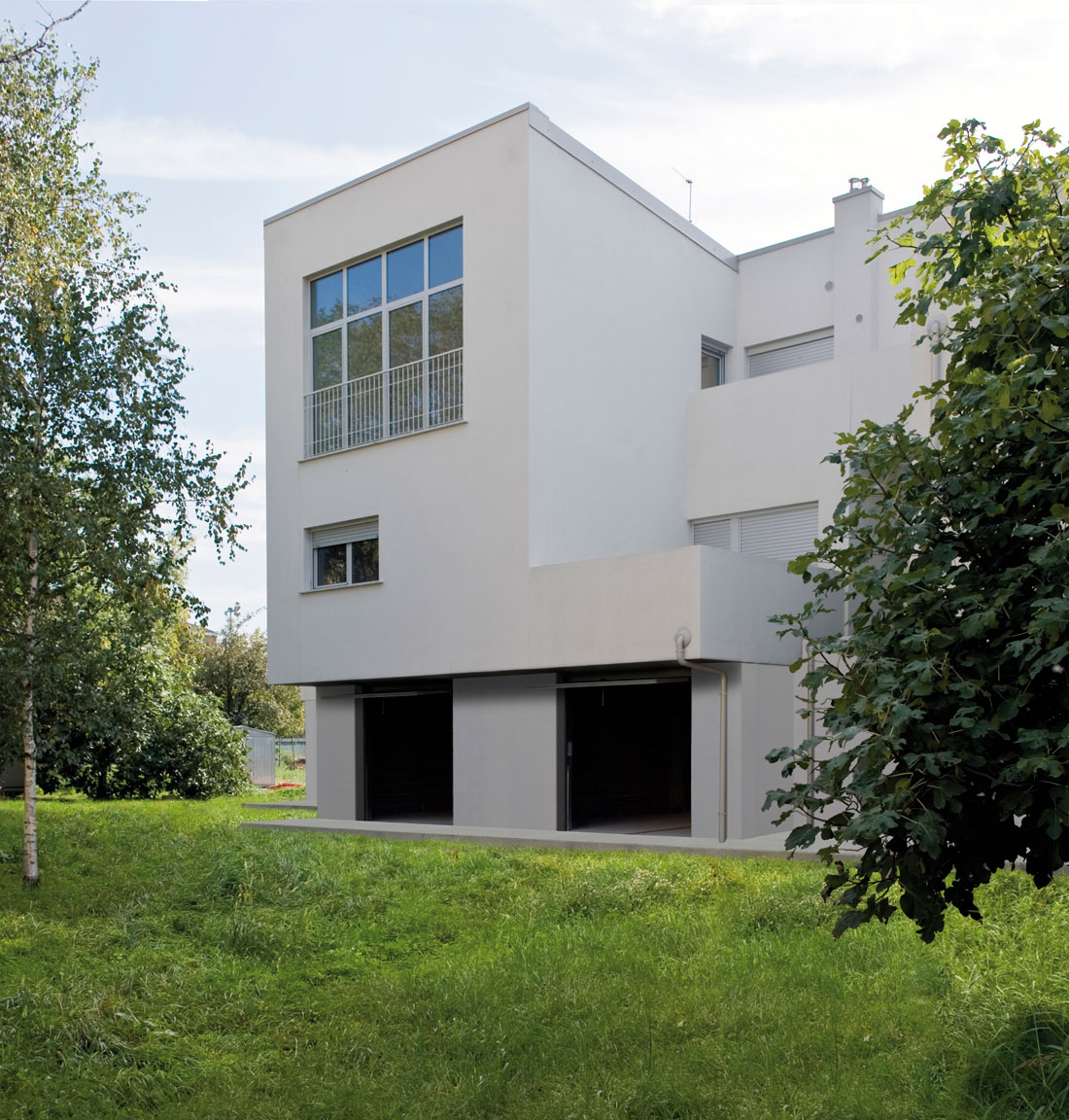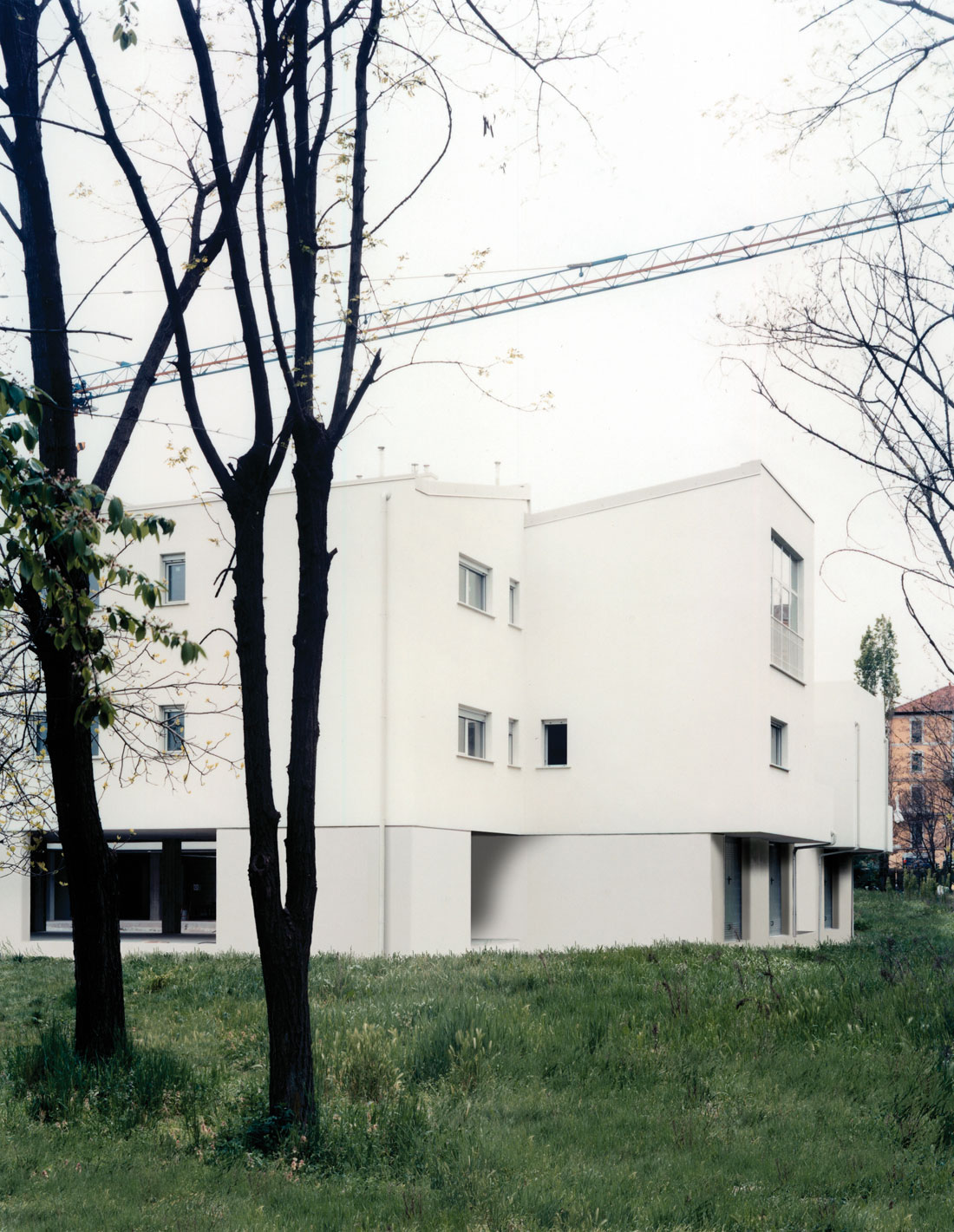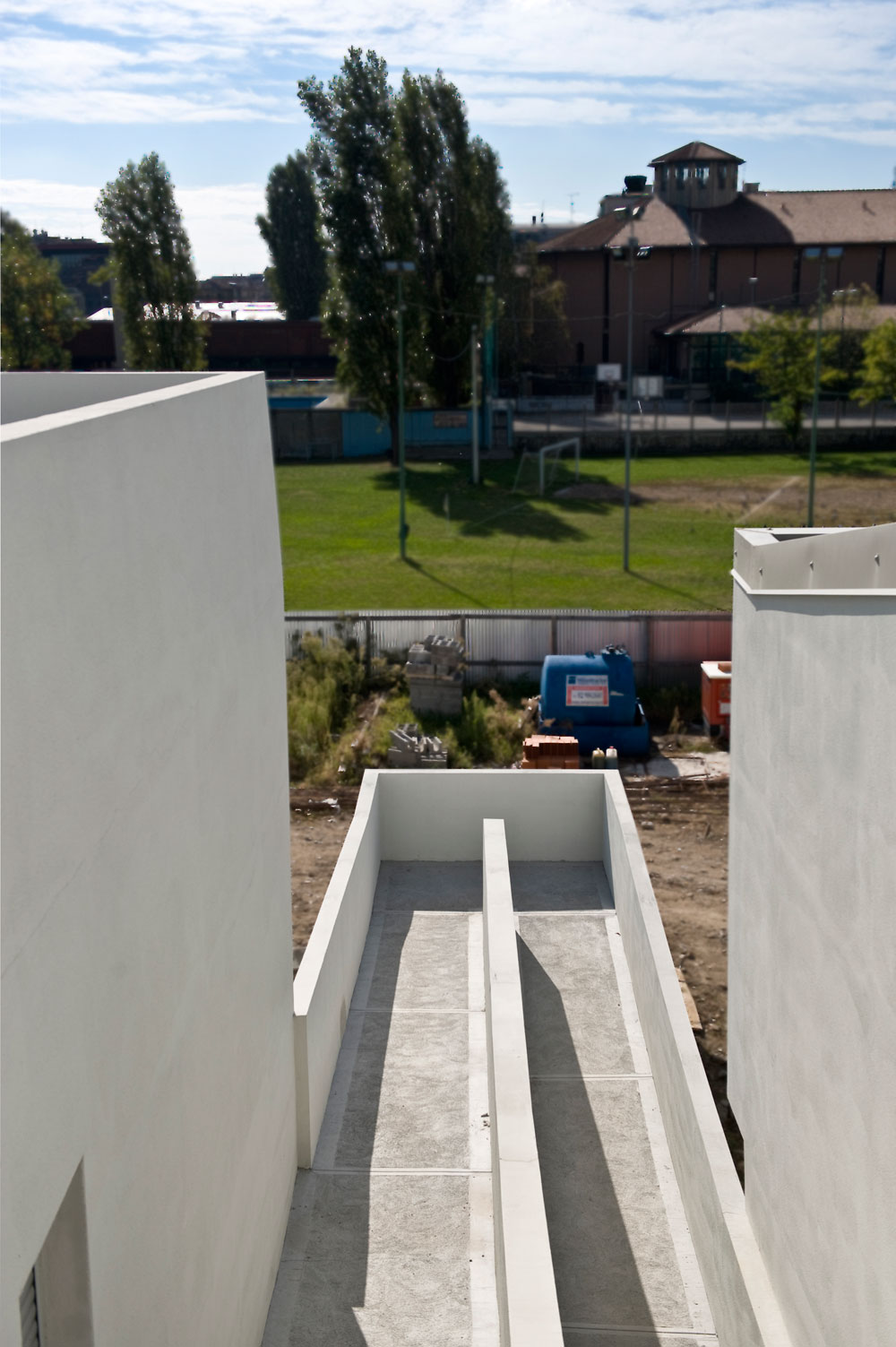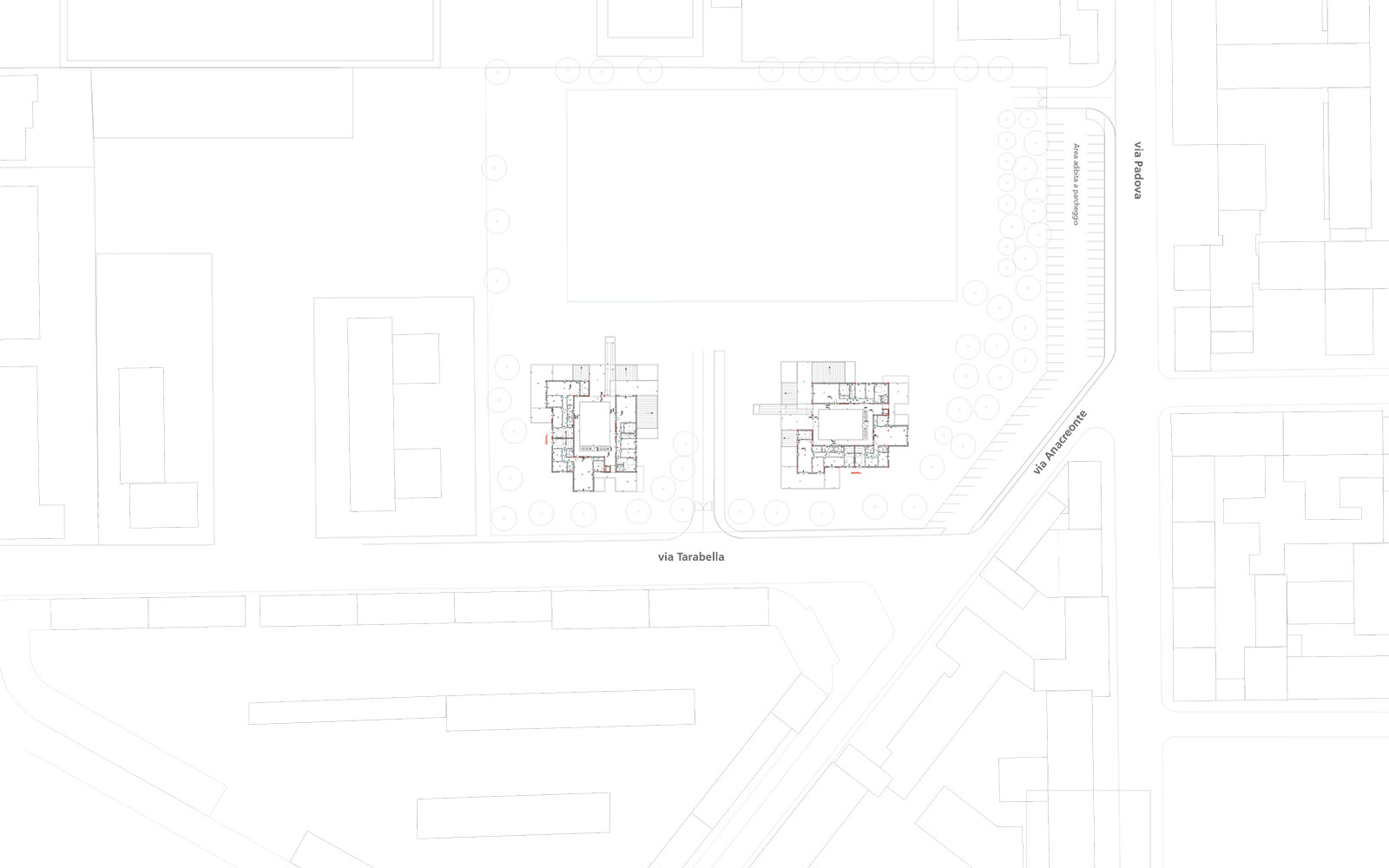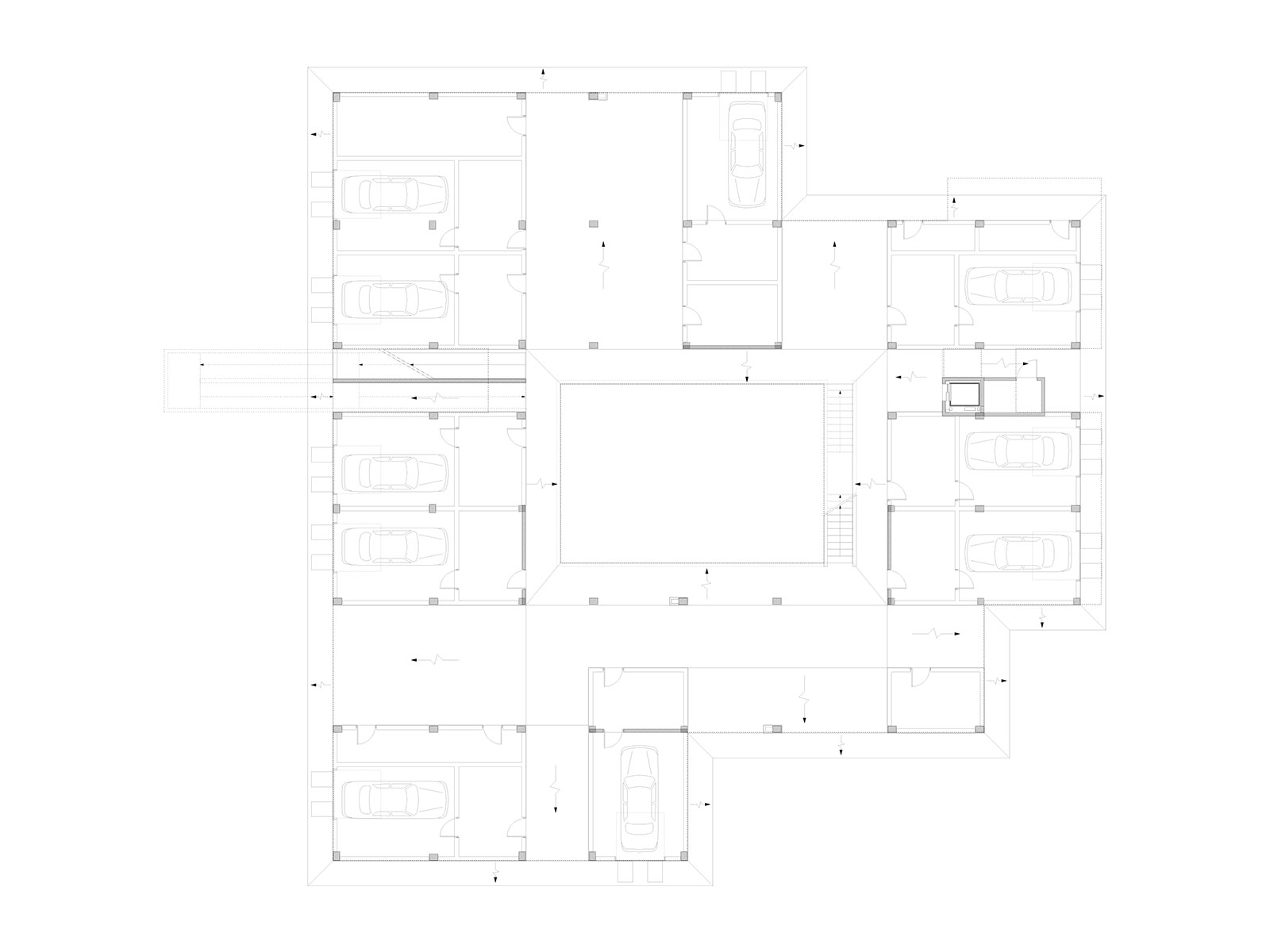 Housing for the Revenue Guard Corps
Milan, Italy
2004-2008
1.432m2
client: Ministry of Infrastructures and Transport
photos: ©E.Caviola, ©G.Maritati
A wide green meadow in the heart of Milan. An invaluable richness.
The limited number of families, the odd closeness of the military life and the need for privacy, led us to plan a structure combining the detached, or semi-detached houses typical of the suburban areas with the typical blocks of flats of the city.
Both these building typologies are designed as two wide urban villas.