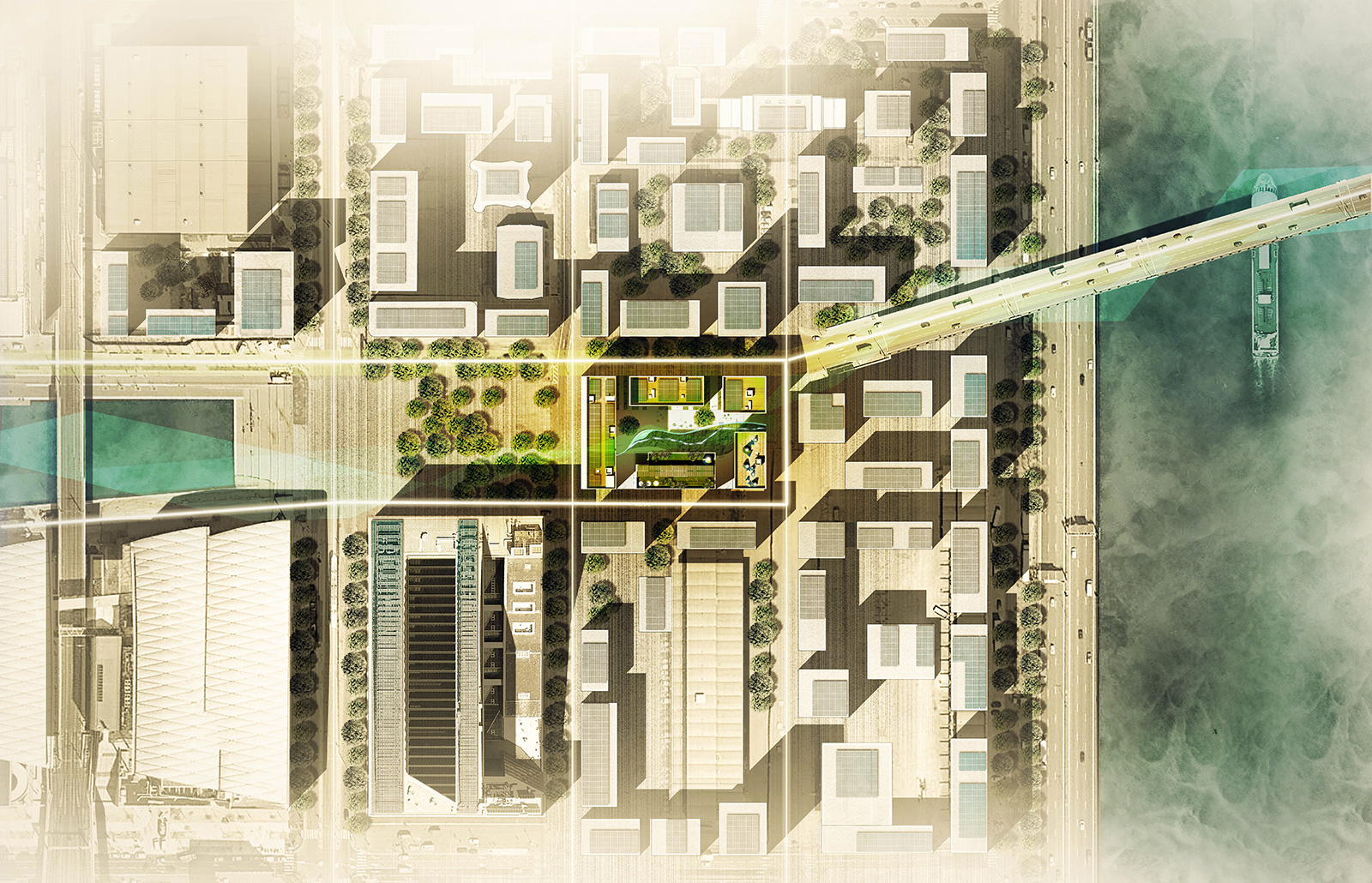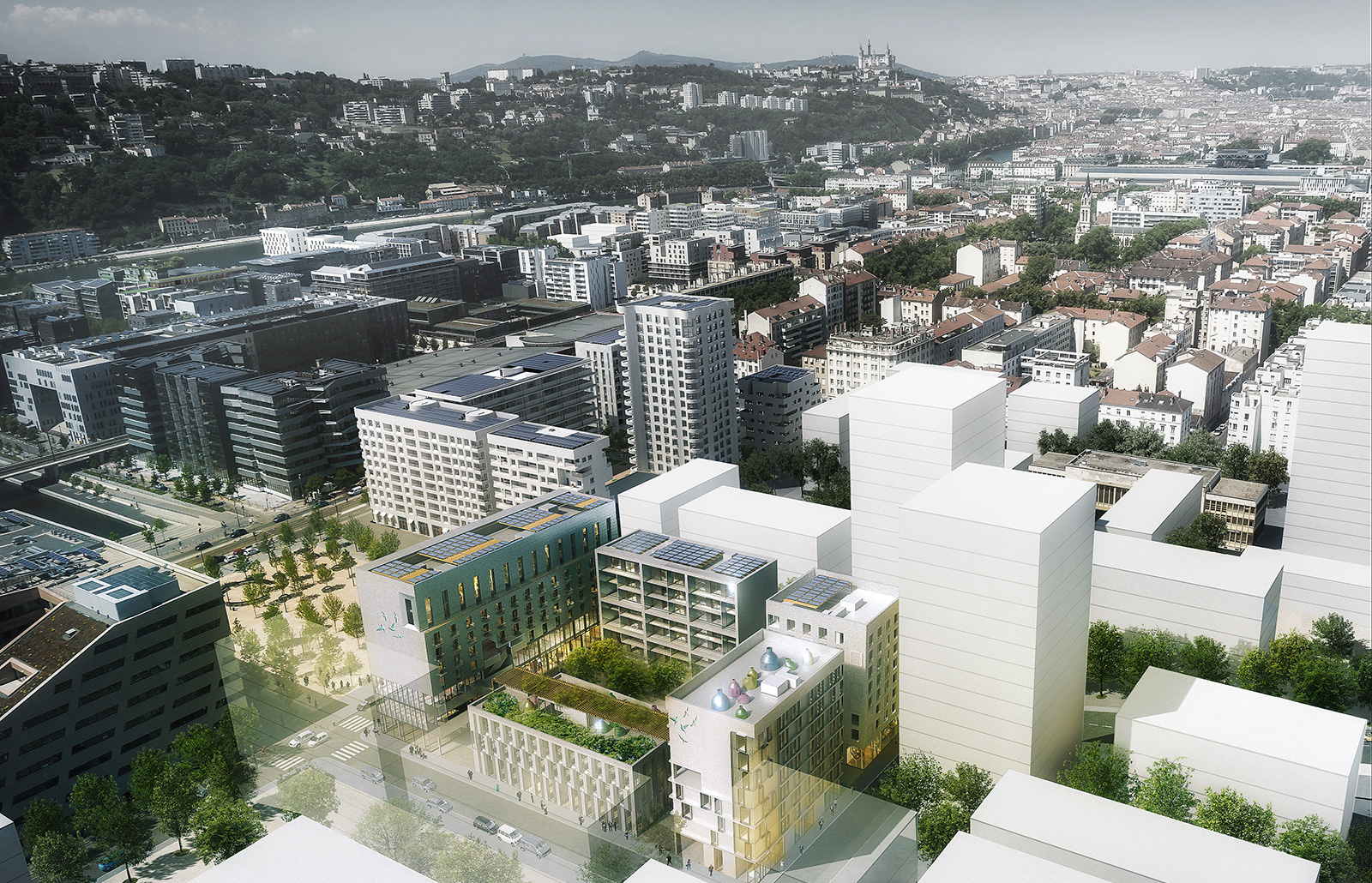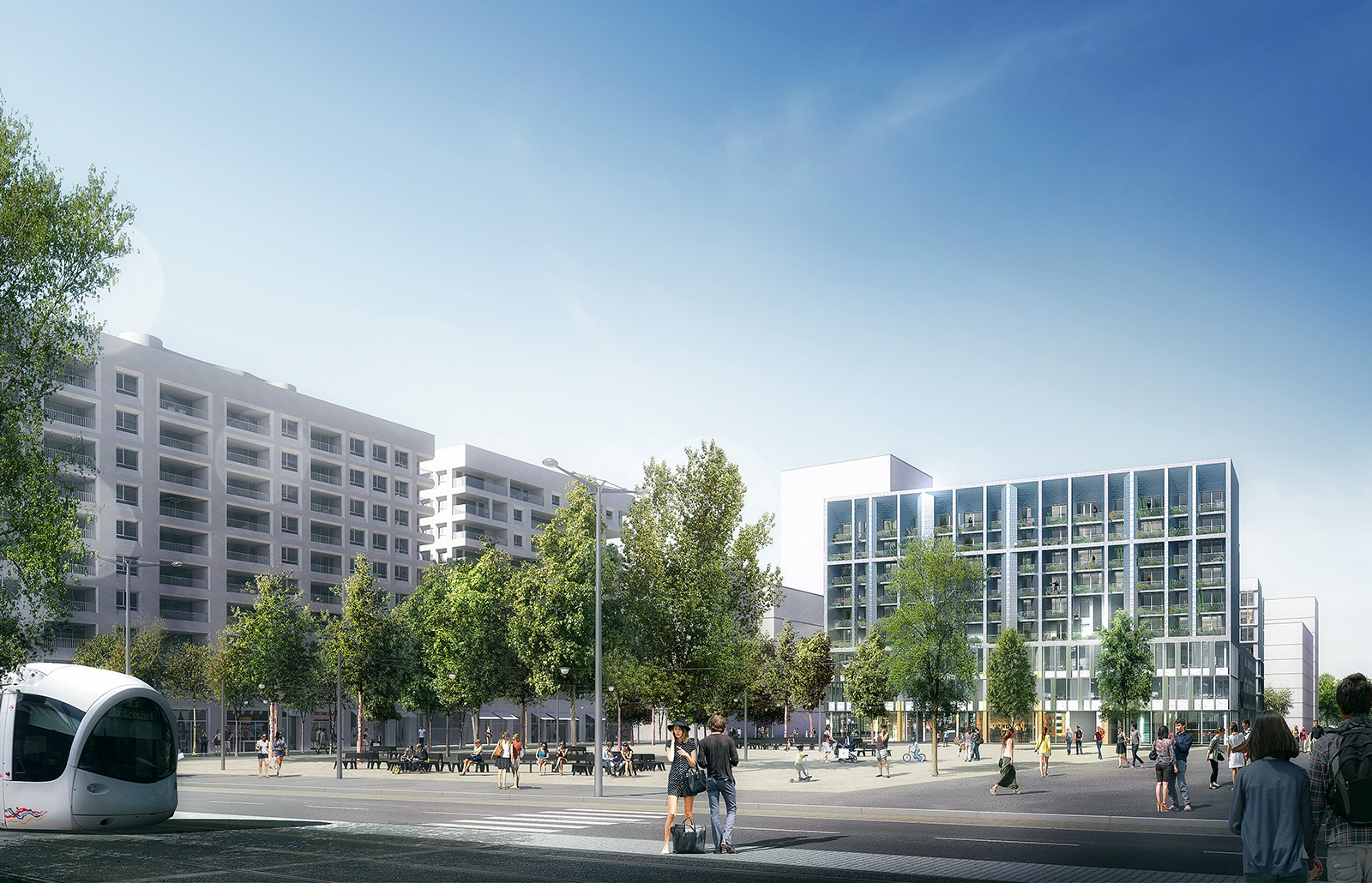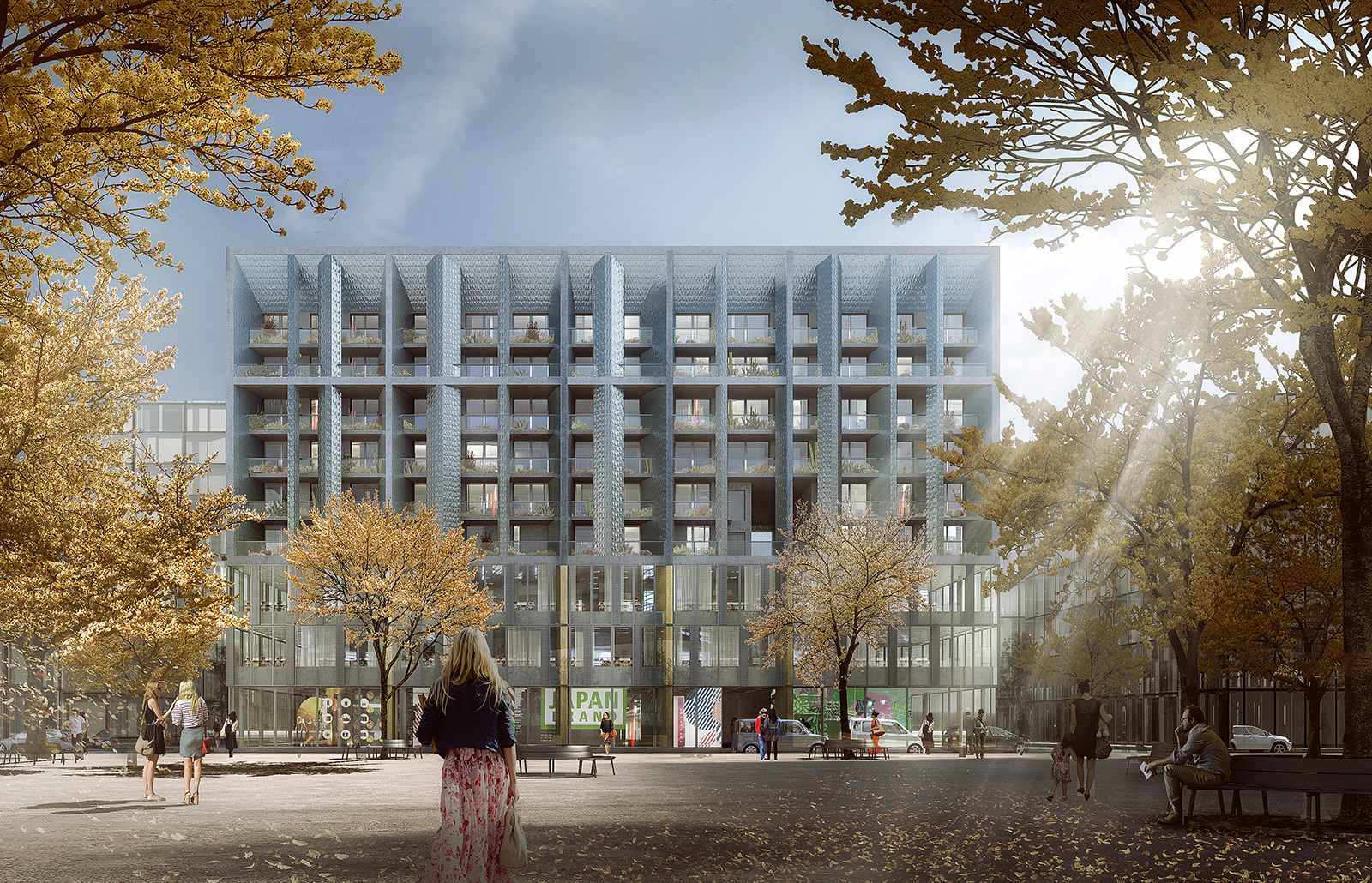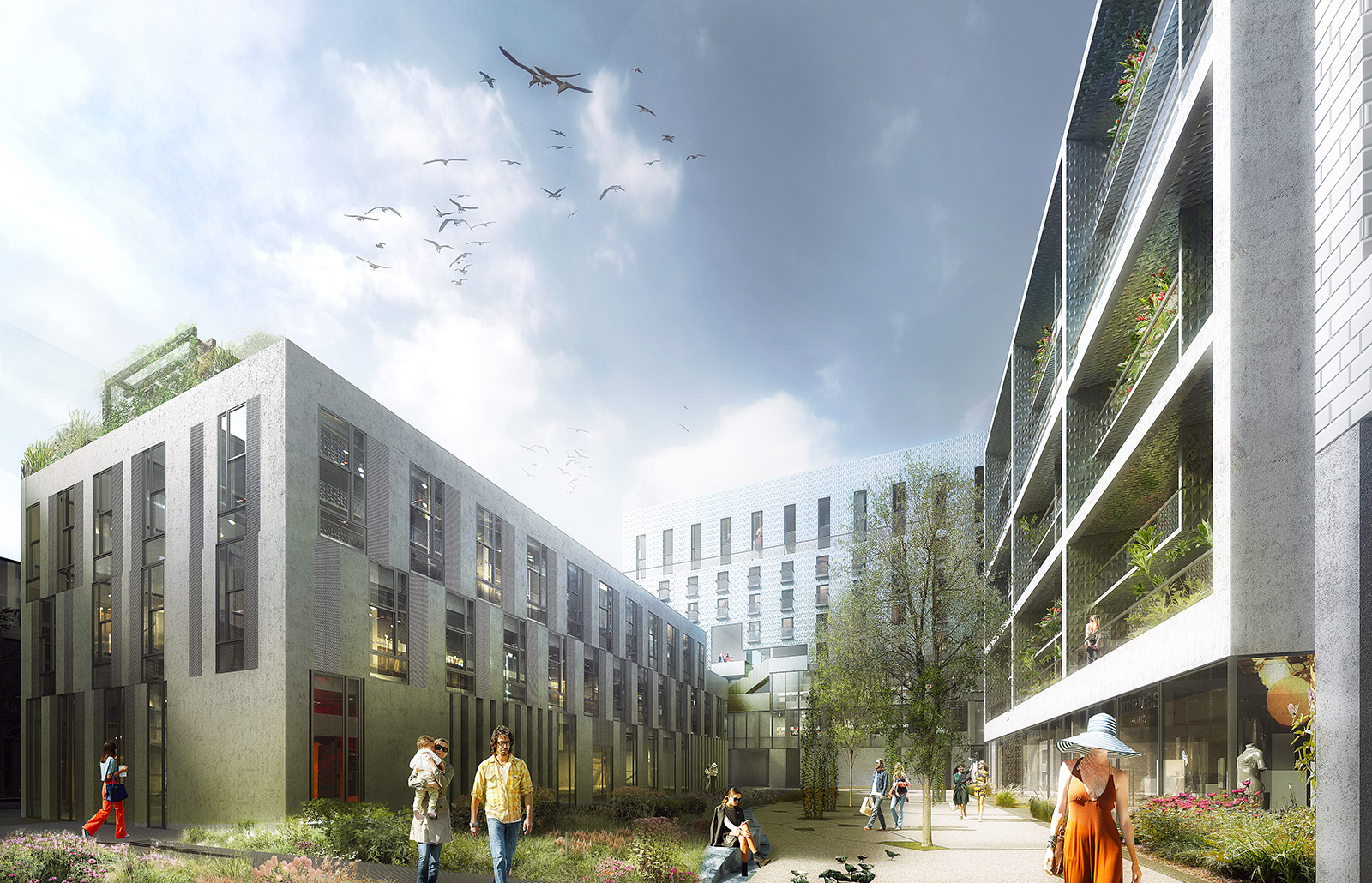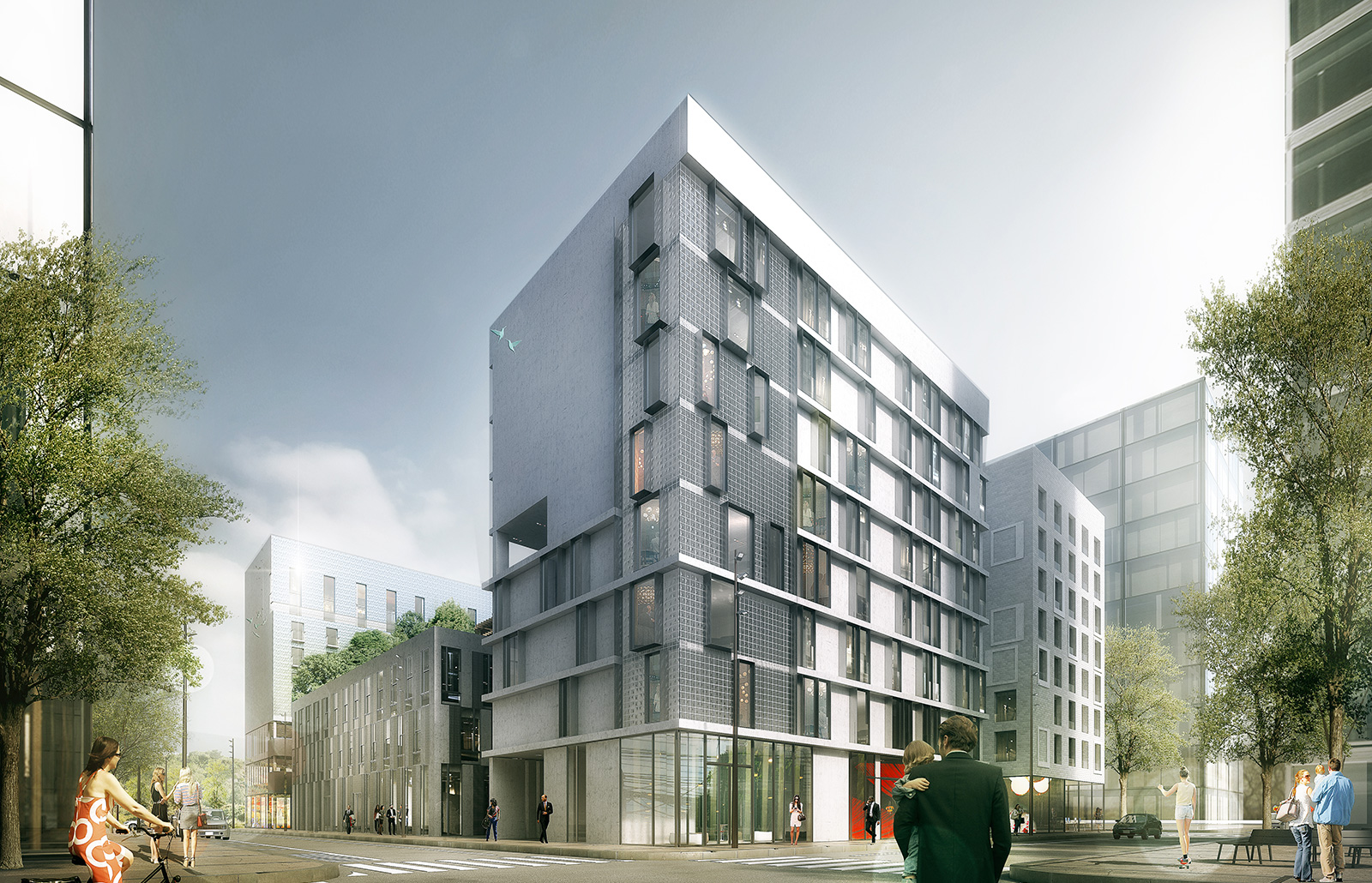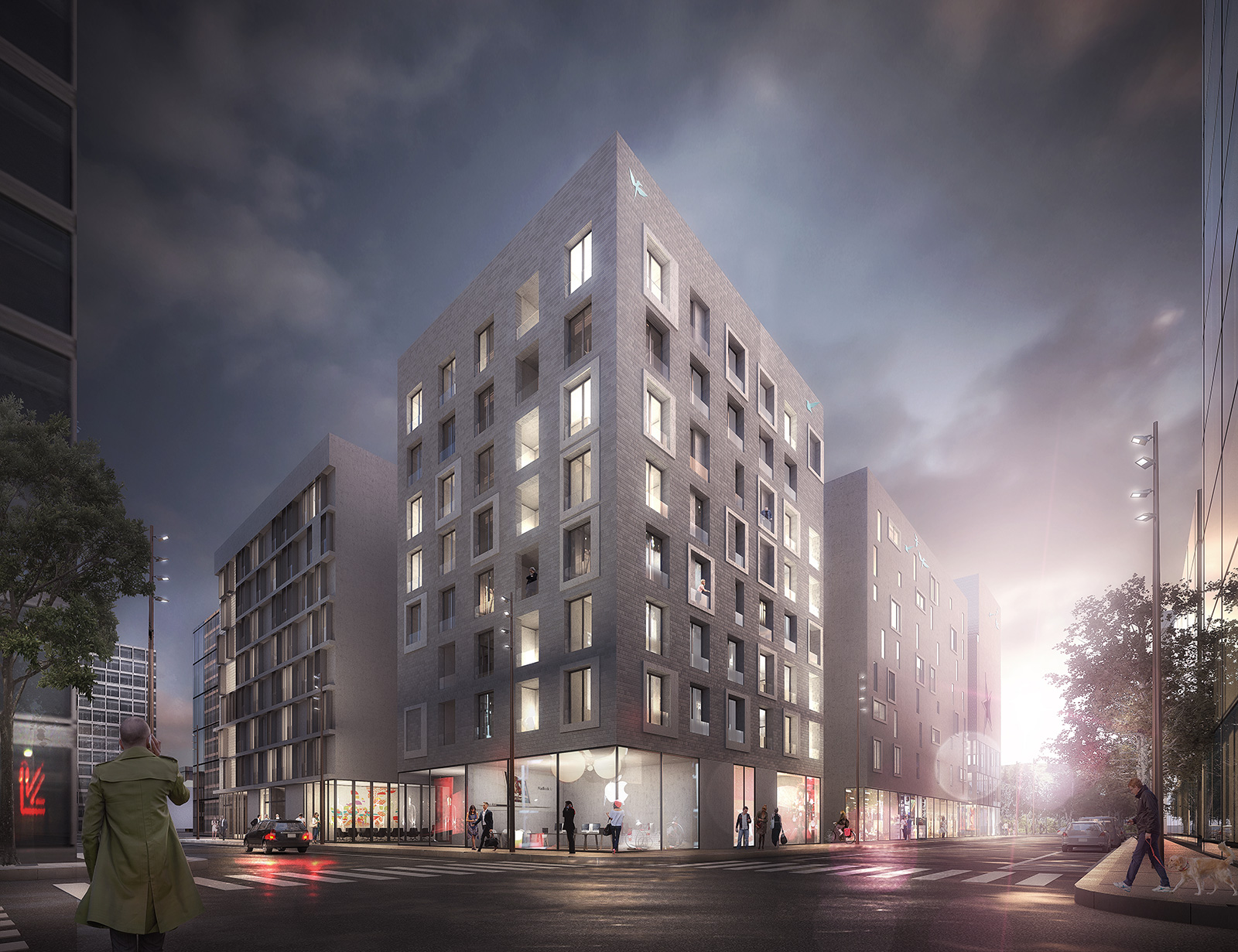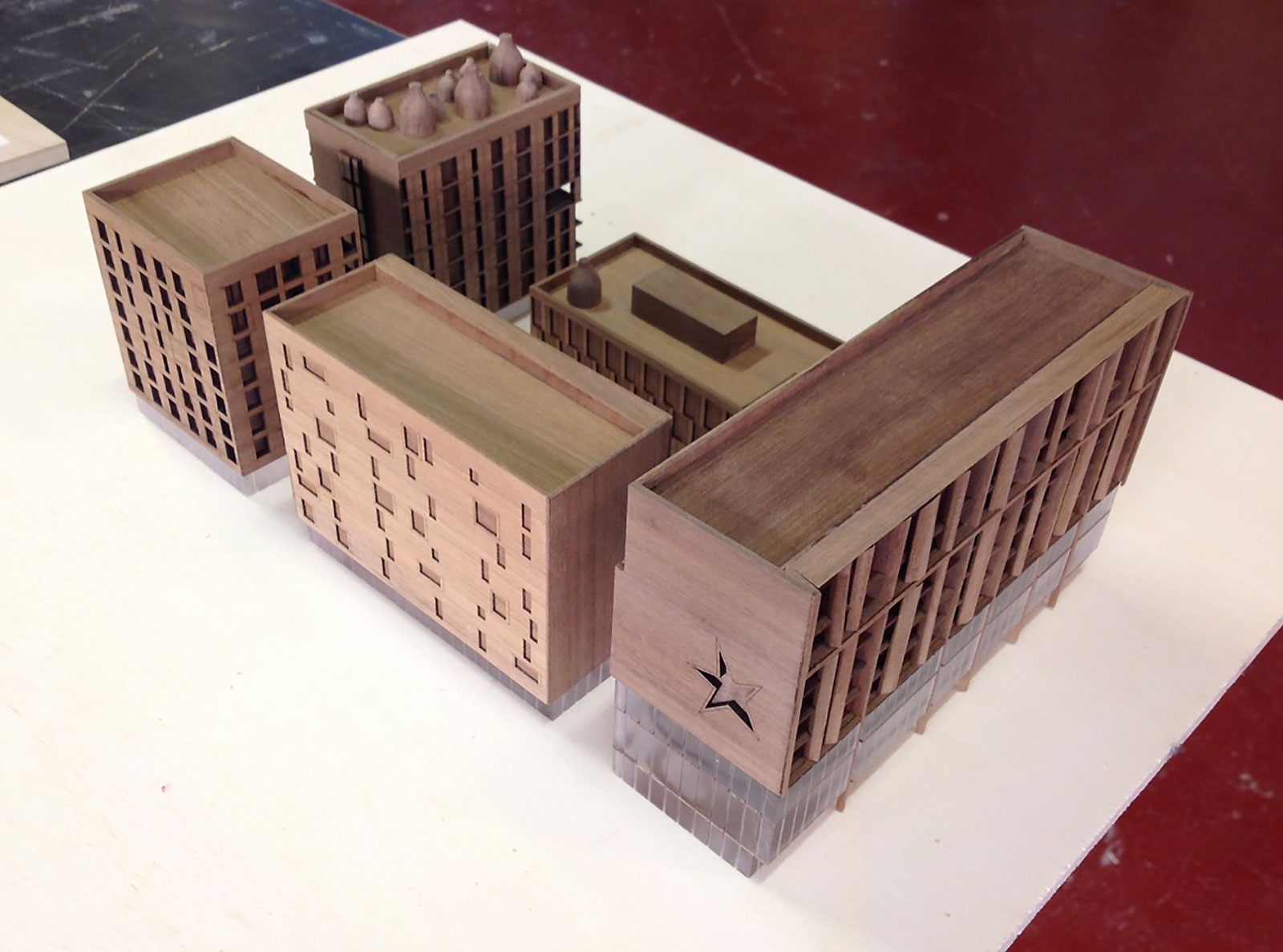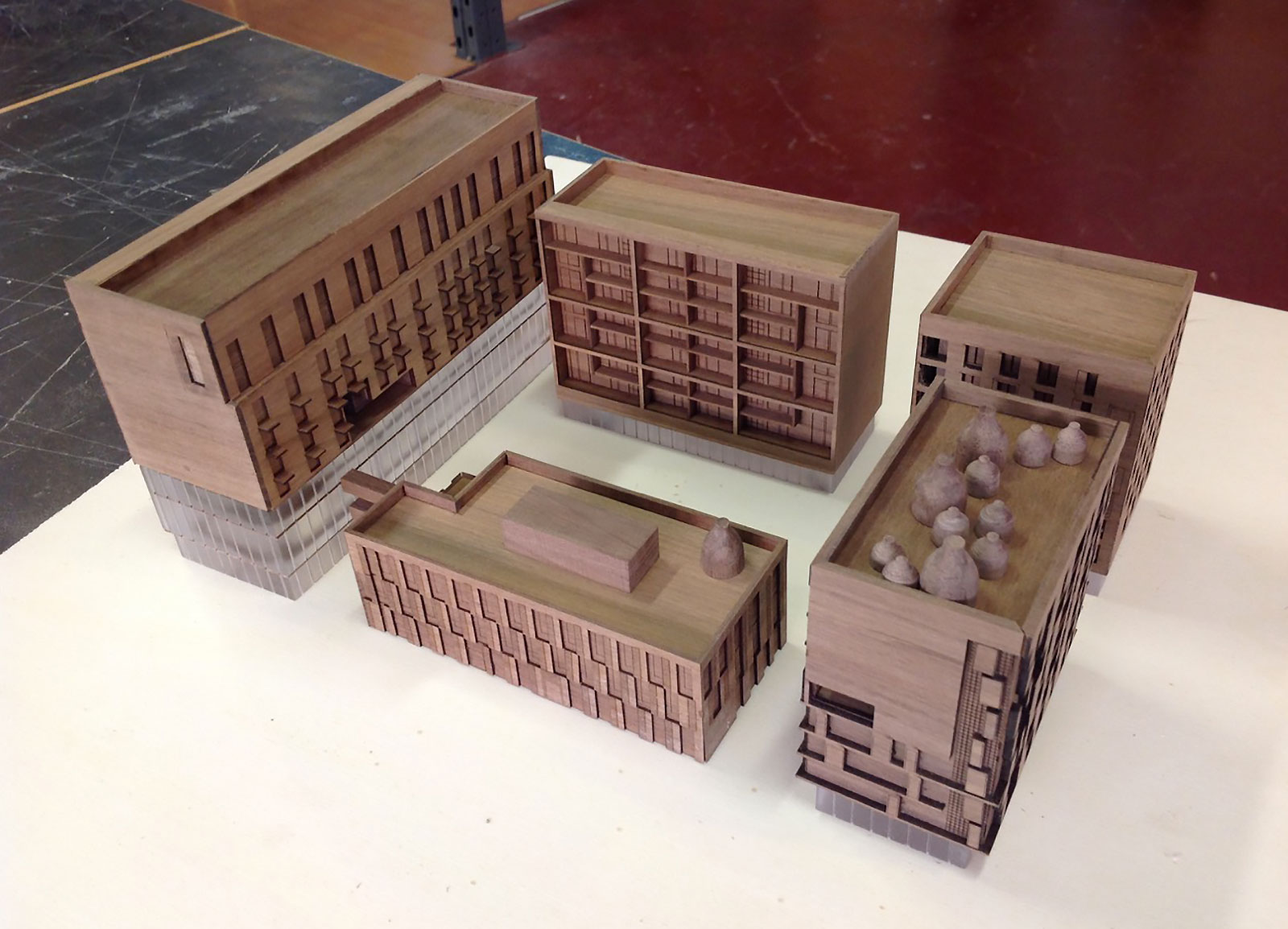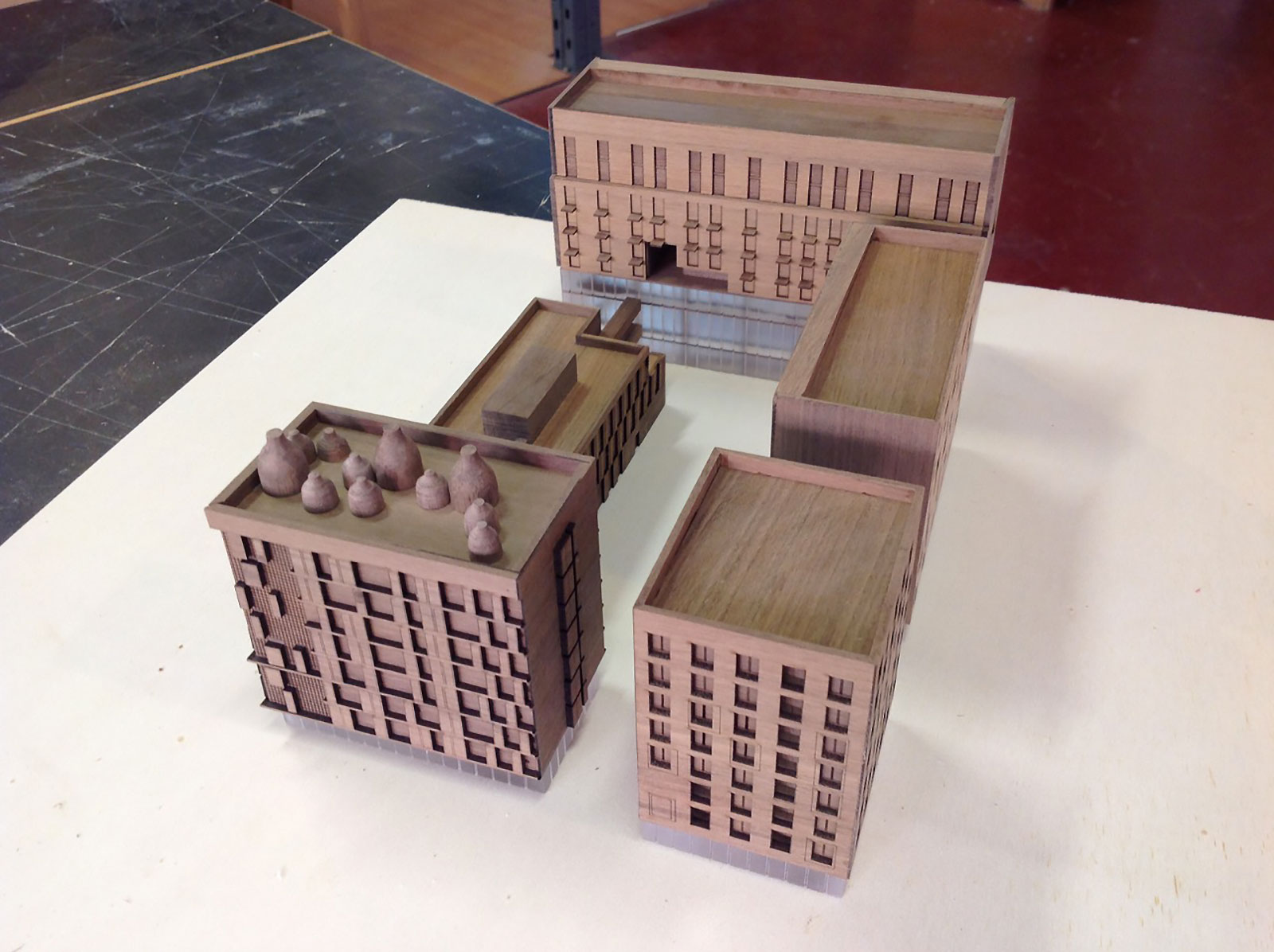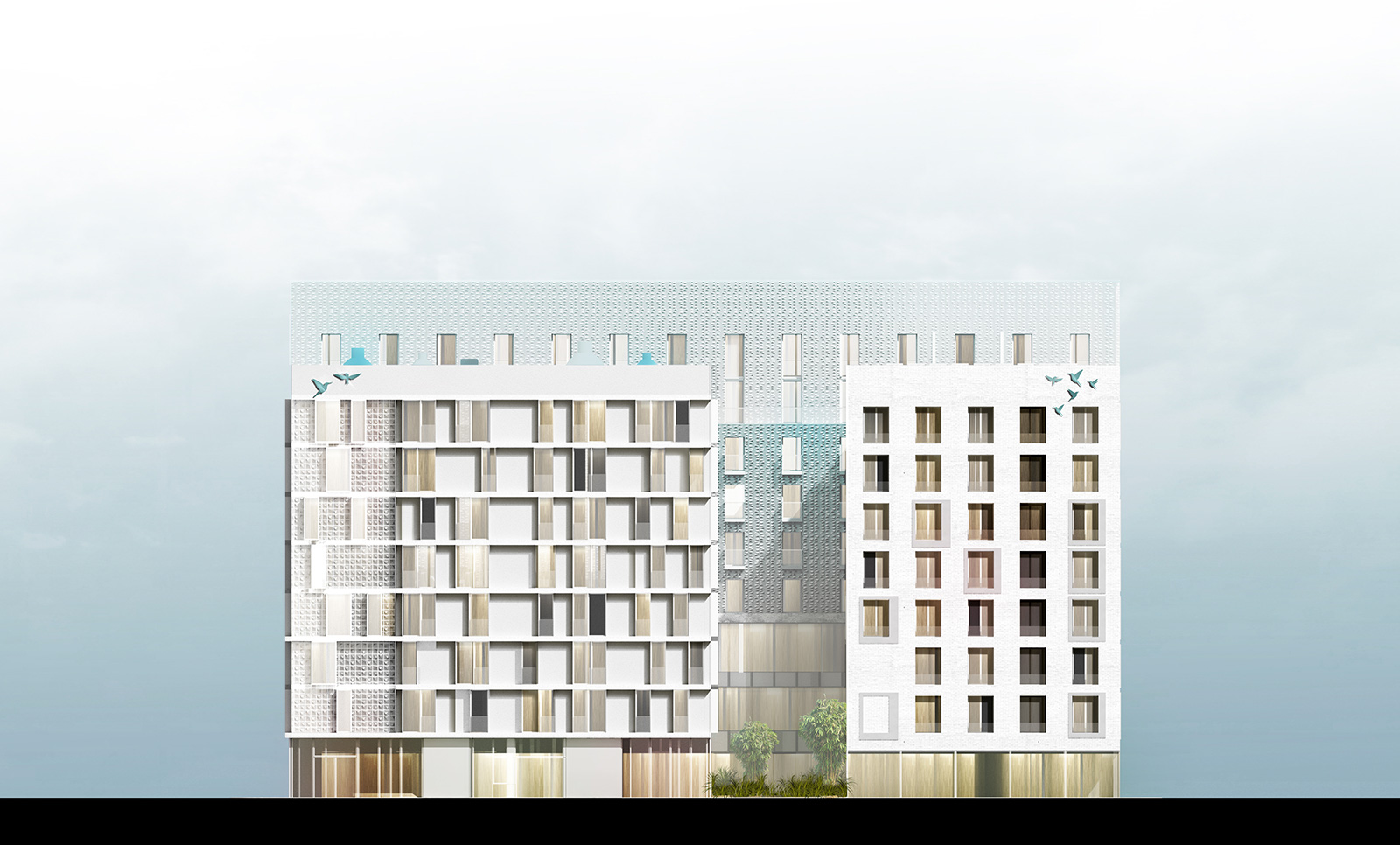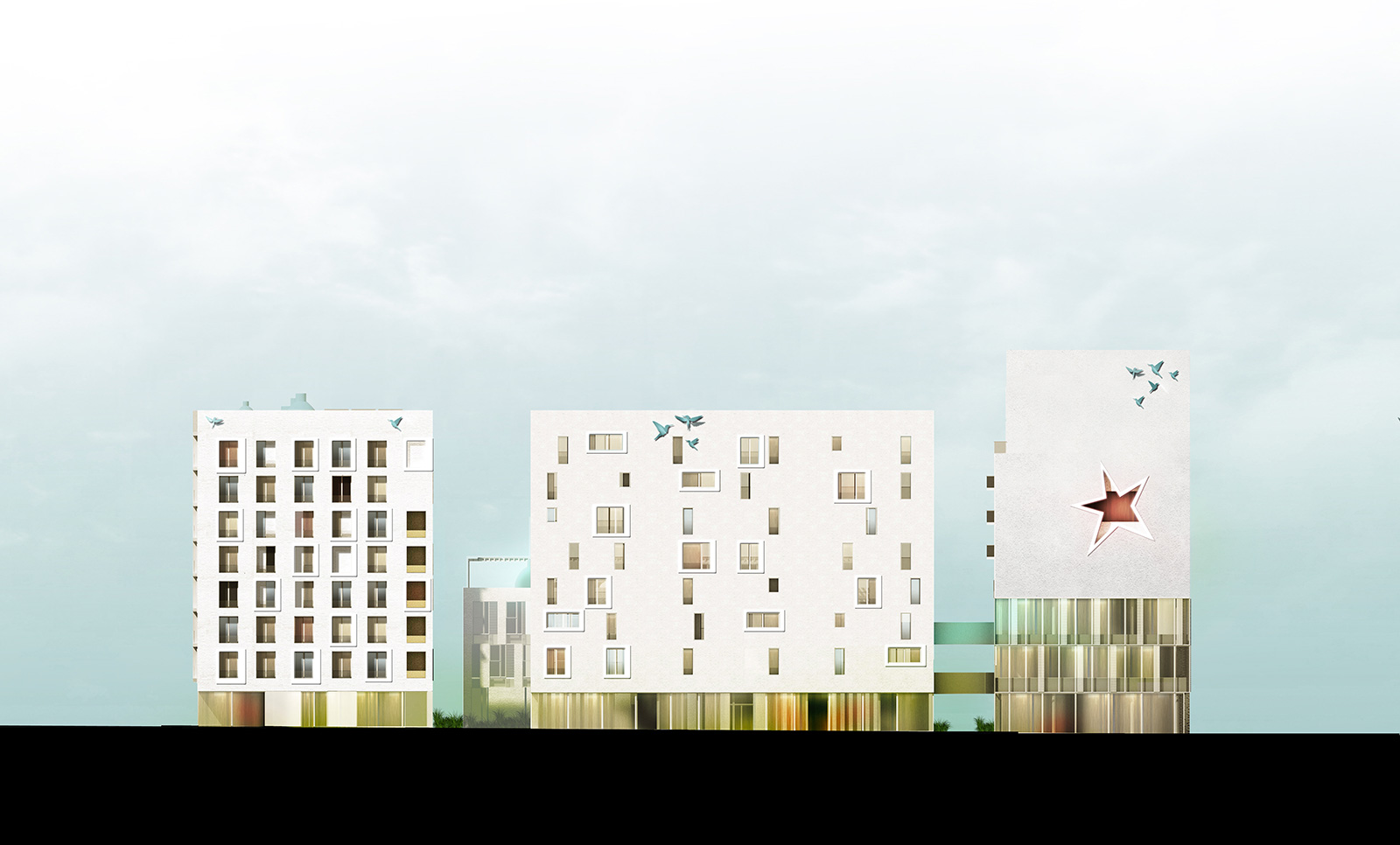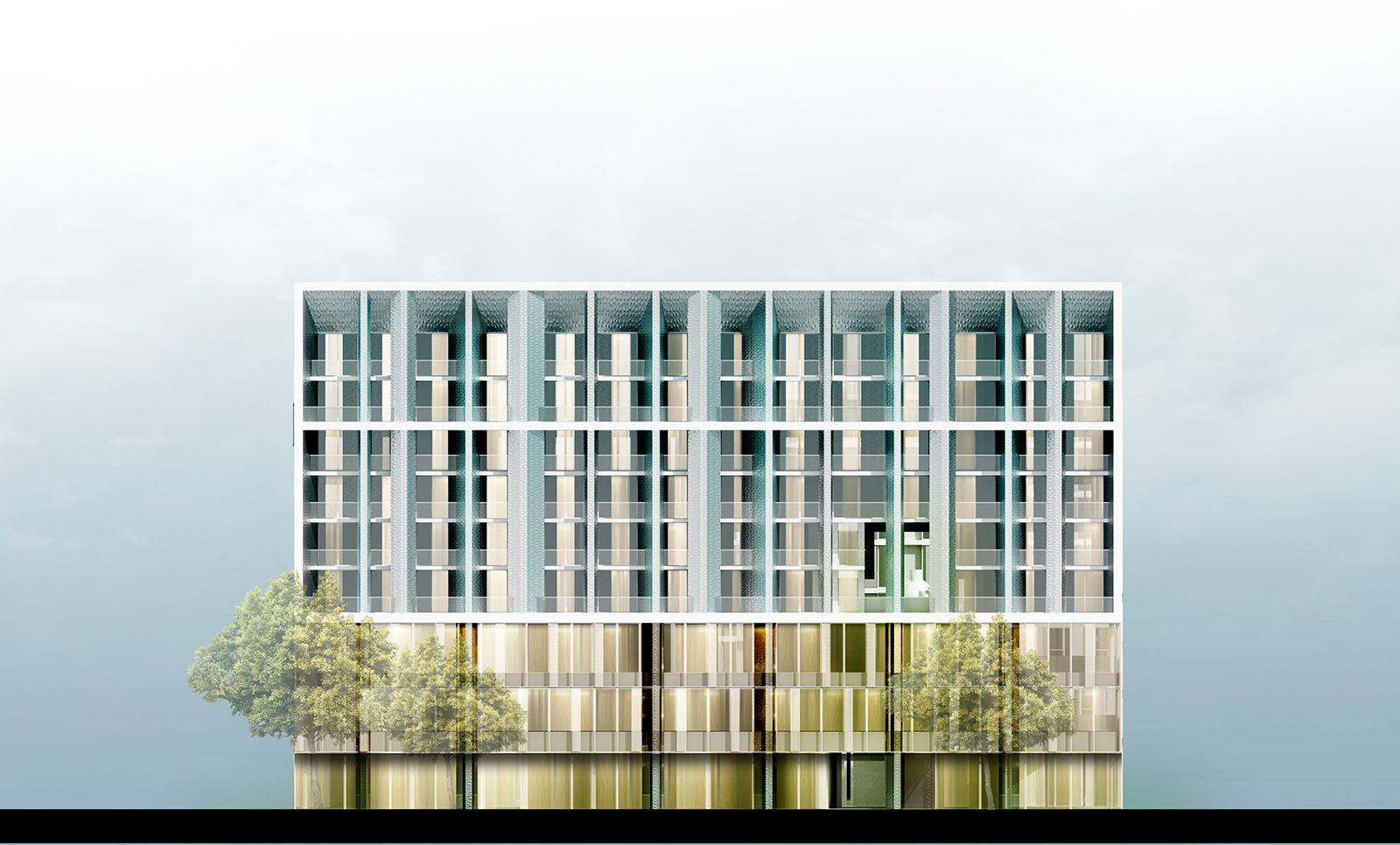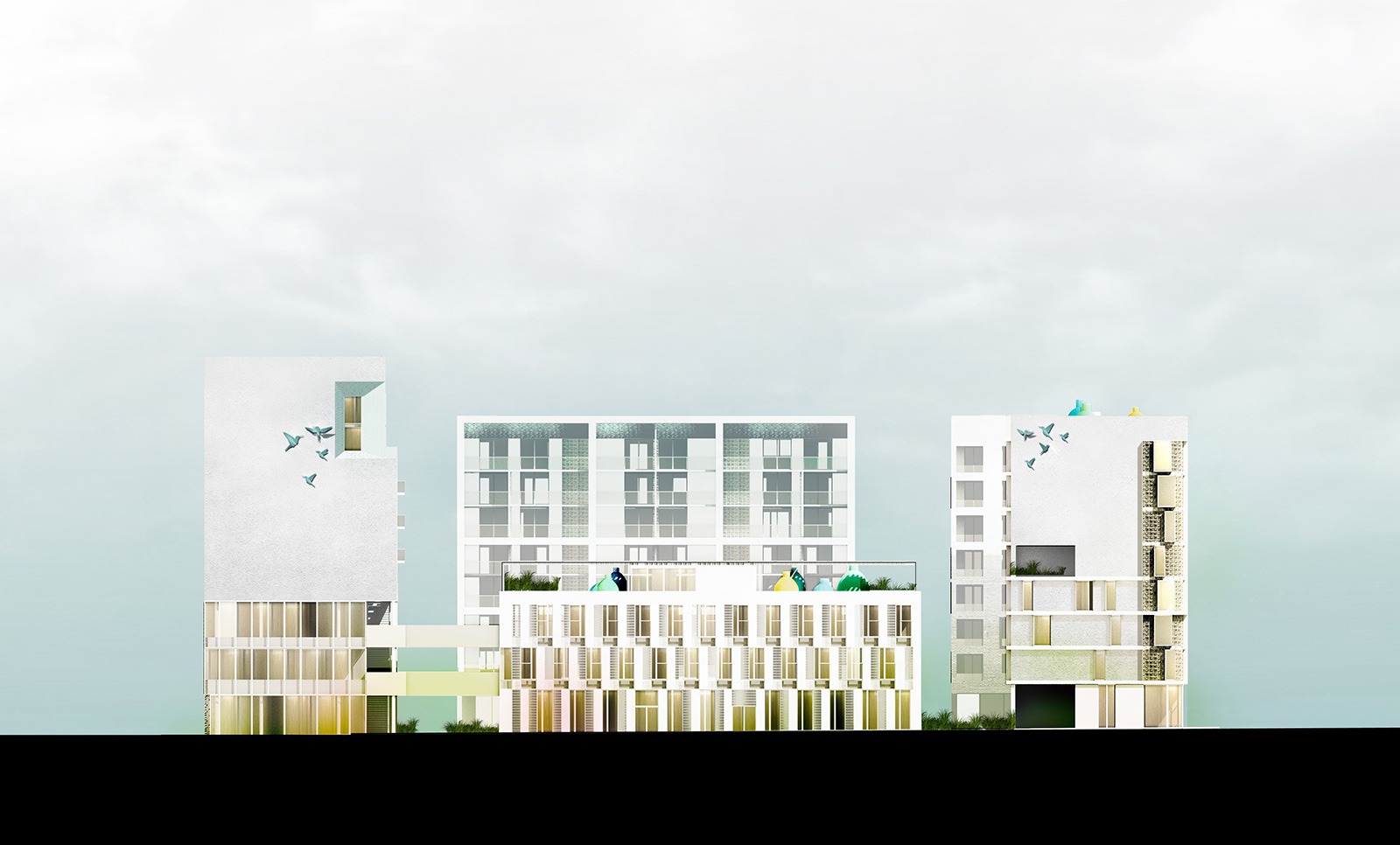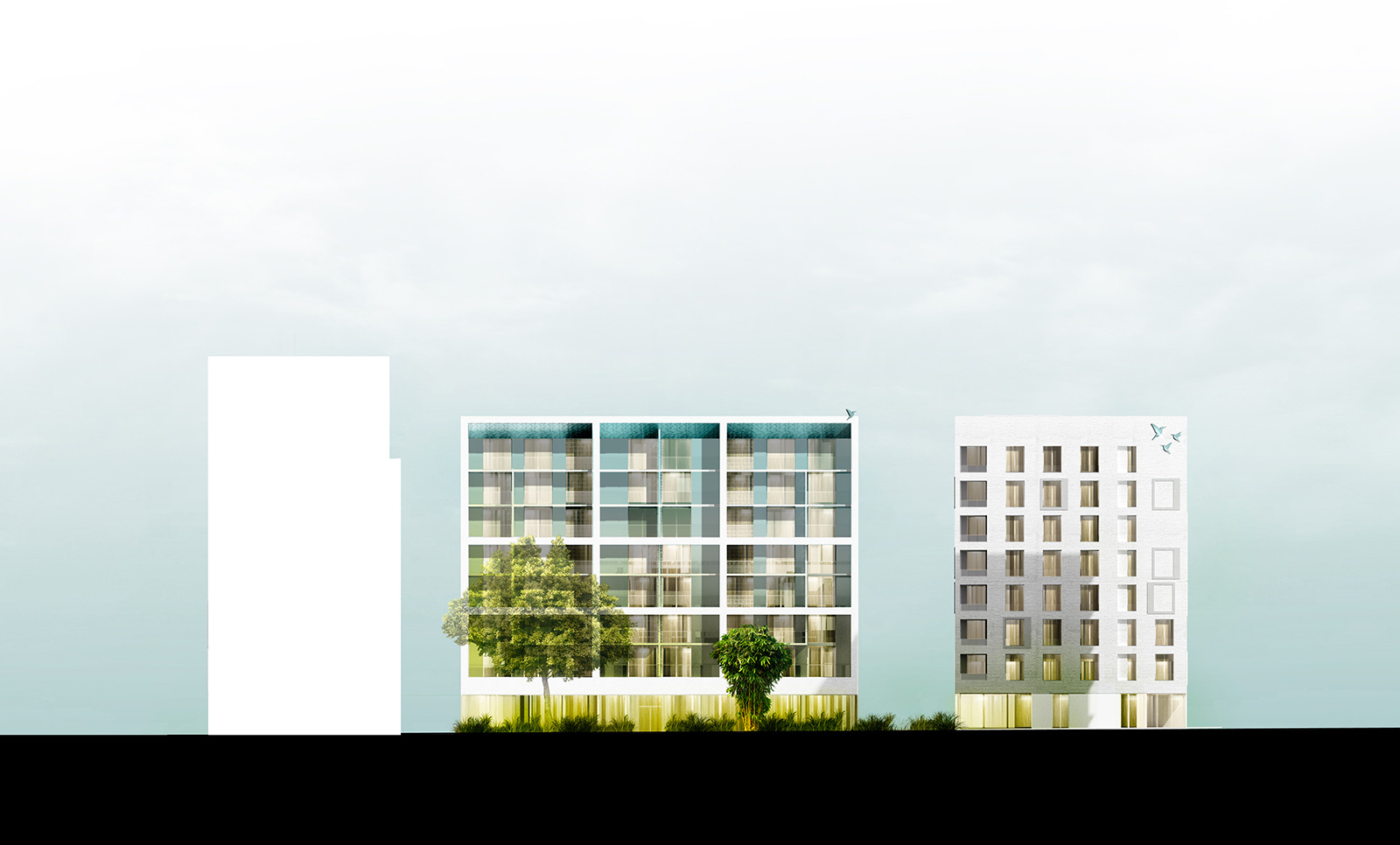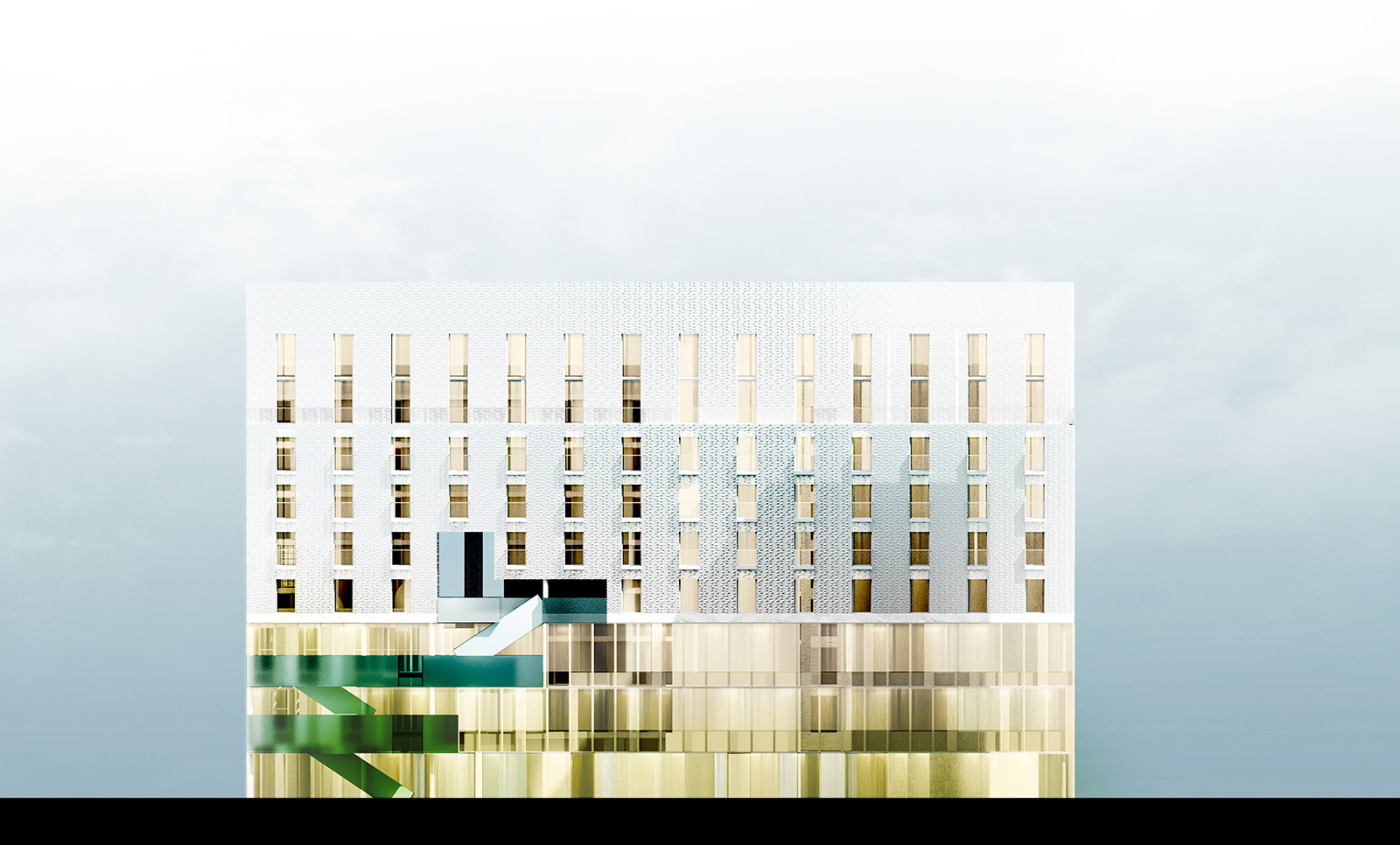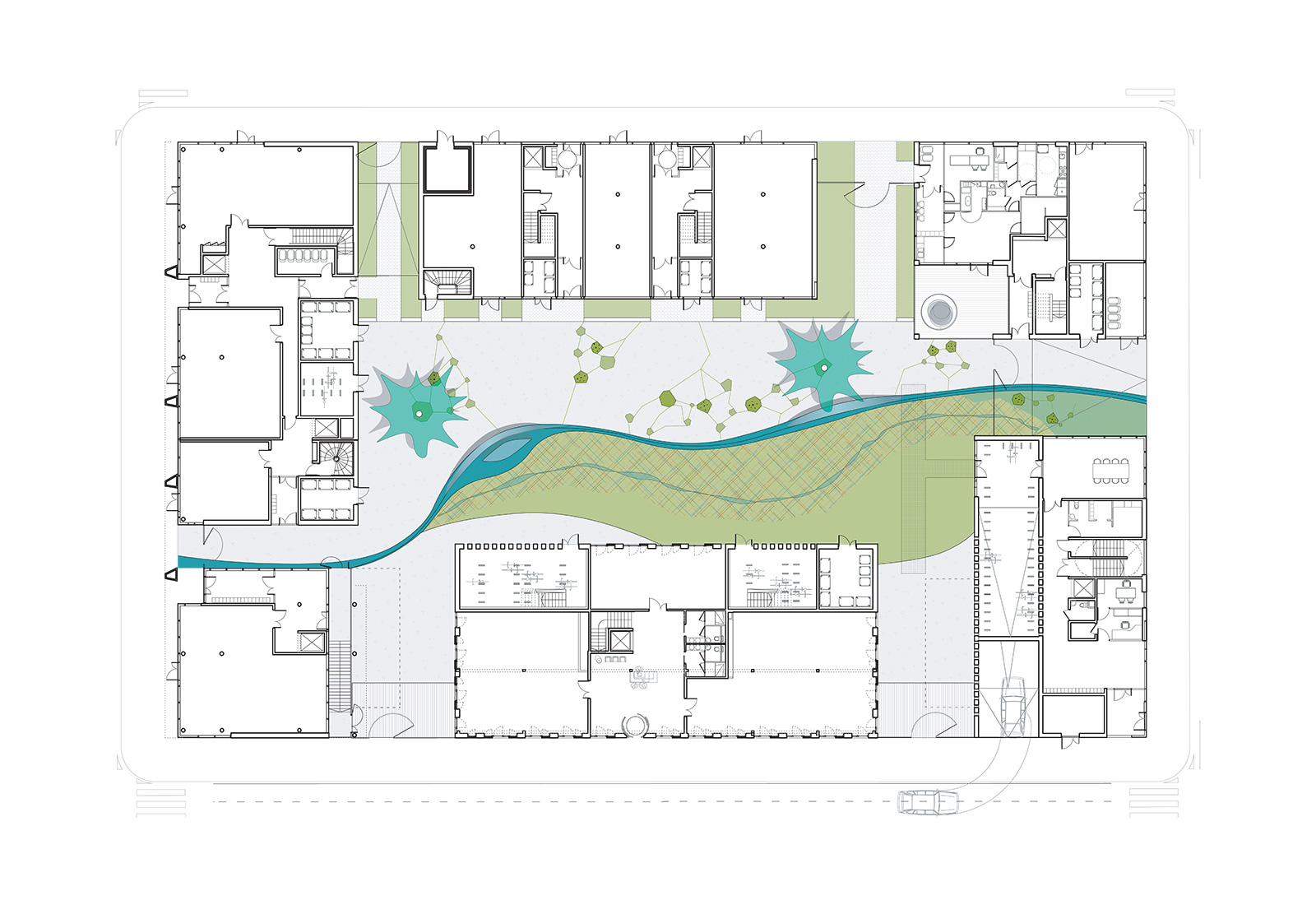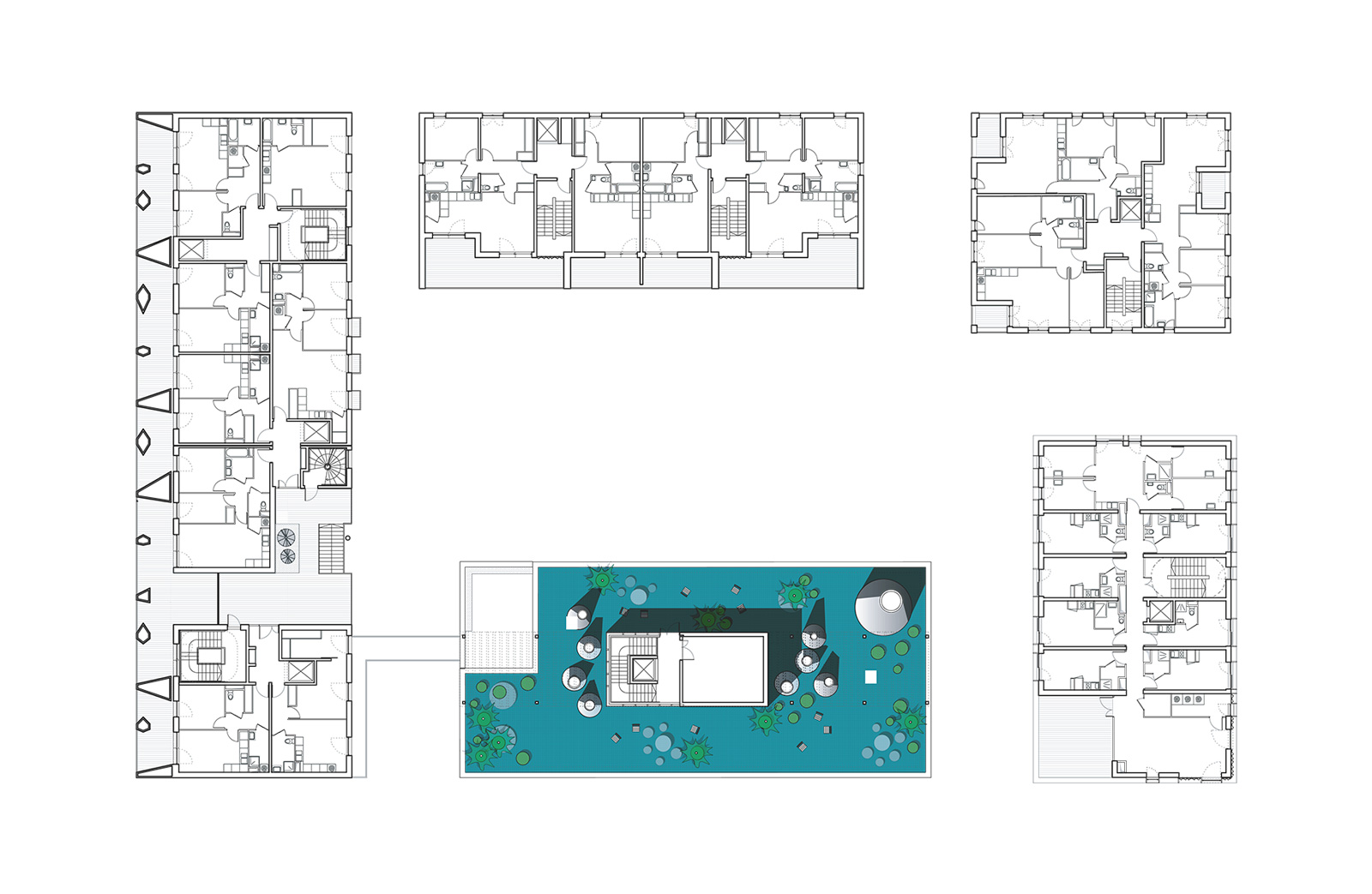 Lyon Confluence – Block B2
Lyon, France
2015

program: 94 housing units, 91 student housing units, retail, offices, nursery, parking
> ground area: 3 990 m2
> floor area (FR): 12 056 m2
> housing:
building 1: 1 614 m2
building 2: 1 862 m2
building 3: 2 838 m2
building 4 (student+housing): 1 599 m2 + 2 109 m2
> offices: 2 846 m2
> retail: 680 m2
> nursery: 106 m2
client: SPL Lyon Confluence
project: Alfonso Femia / Atelier(s) Alfonso Femia with Siz-Ix Architectes
landscape architects: Atelier Anne Gardoni
structural and services engineering: Artelia Bâtiment & Industrie
acoustic engineering: Génie acoustique
hydrological engineering: Antea Group
environmental engineering: Inddigo
contractor: Eiffage
energy levels and certifications: HQE
images: © Atelier(s) Alfonso Femia & Asylum
"We also questioned the role and the importance of water in the project. It is physically omnipresent in three forms: its oneiric power fills the atmosphere of Confluence, it plays with existing architectures through its reflections, and finally, it constitutes the first source and the first mirror of the project." AF
The architectural project proposed for the B2 Block was thought in line with the urbanistic project the planning team of Lyon Confluence II had in mind.
We chose not to reconsider the basic axioms of the project: geometry and block positions, heights, positioning of the different functions. These guarantee the coherence with the rest of the urban project and are necessary to integrate the B2 Block in the new Confluence neigbourhood.
We simply continued the story from where the urban planners had stopped, and we continued the project with consciousness, respect, pleasure and passion. We decided to build a development strategy, with the constraints of the specifications, for the B2 Block's different parts, solids and voids, allowing to breath the life and strength that resides within it.
We tried to understand the features of each element, nature, content and tone of their dialog with the context. We tried to exhaust each possibility and write an original, ambitious, sensitive and coherent scenario.
We began from the fouding principle that identifies and characterizes the B2 Block: a rectangular parallelepiped positioned at the crossroads of Confluence's major axes. First, the ones of the inner harbor and cours Charlemagne, imaginary cardo and decumanus of this part of the city; and then the one of the future pont du Girondins: an irregularity in the basic framework, a violent boost from the Lyon beyond the Rhone river that also comes to settle on this piece of land.
We also questioned the role and the importance of water in the project. It is physically omnipresent in three forms (two rivers and the inner harbor): its oneiric power fills the atmosphere of Confluence, it plays with existing architectures through its reflections, and finally, it constitutes the first source and the first mirror of the project.
This unique location lead us to pay more attention to limits and to consider each action on one project element as an action on the whole project. That's why we decided not to separate the buildings between the architects, like usual, but to begin a real collaborative work, through workshops and meetings, in order to reach a shared common proposal.
Therefore, this reflection and global work lead us to consider the B2 Block buildings as members of a single family. They share several elements like a common base, the space that binds them and other values (architectural, environmental and constructive).
All the buildings are different, shaped in their own way according to the programs they welcome and the relationships they have between each other. They all have an urban role to play in the neighborhood of Confluence II.

• PROJECT VIDEOS:
> Lyon Confluence – Block B2