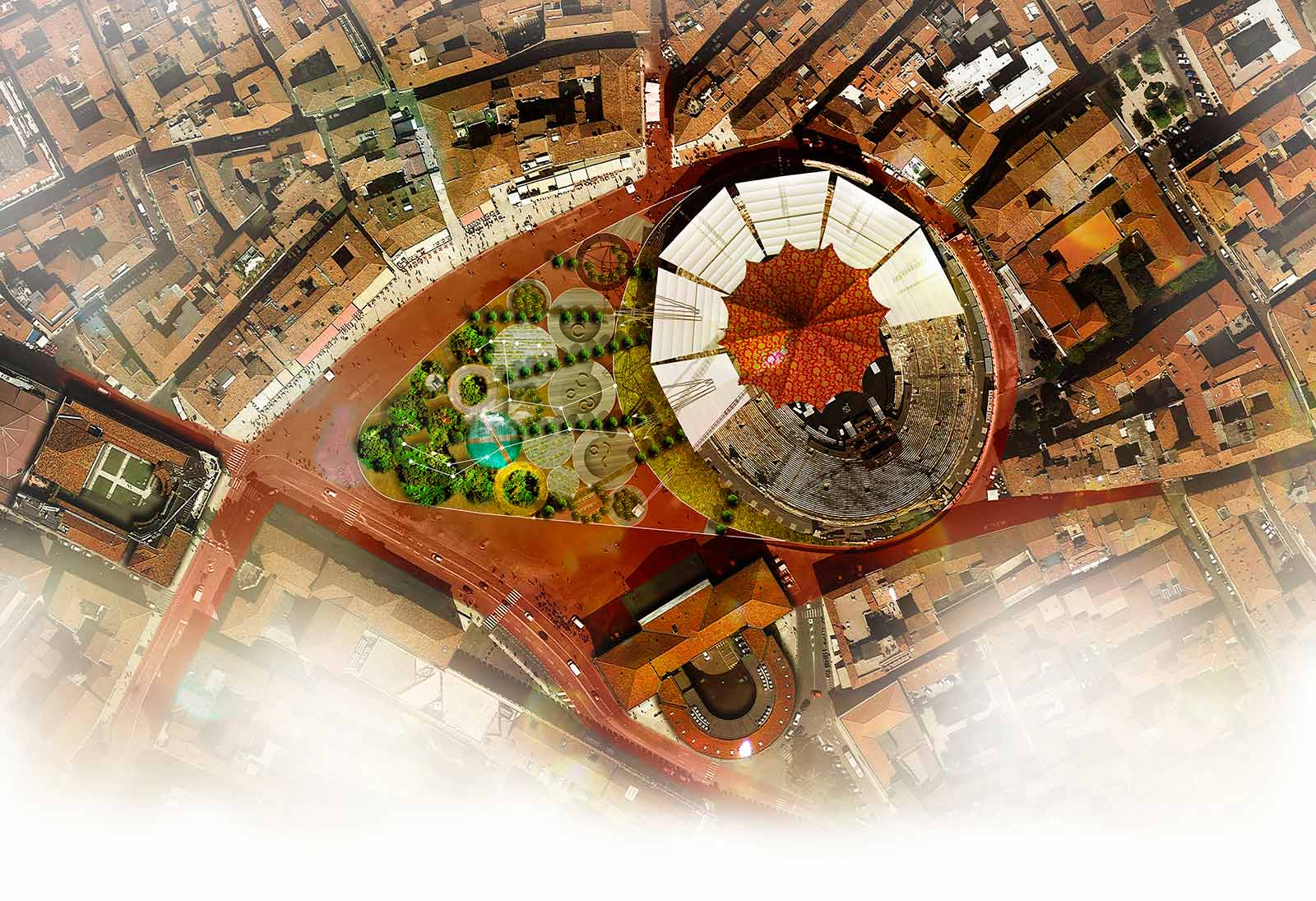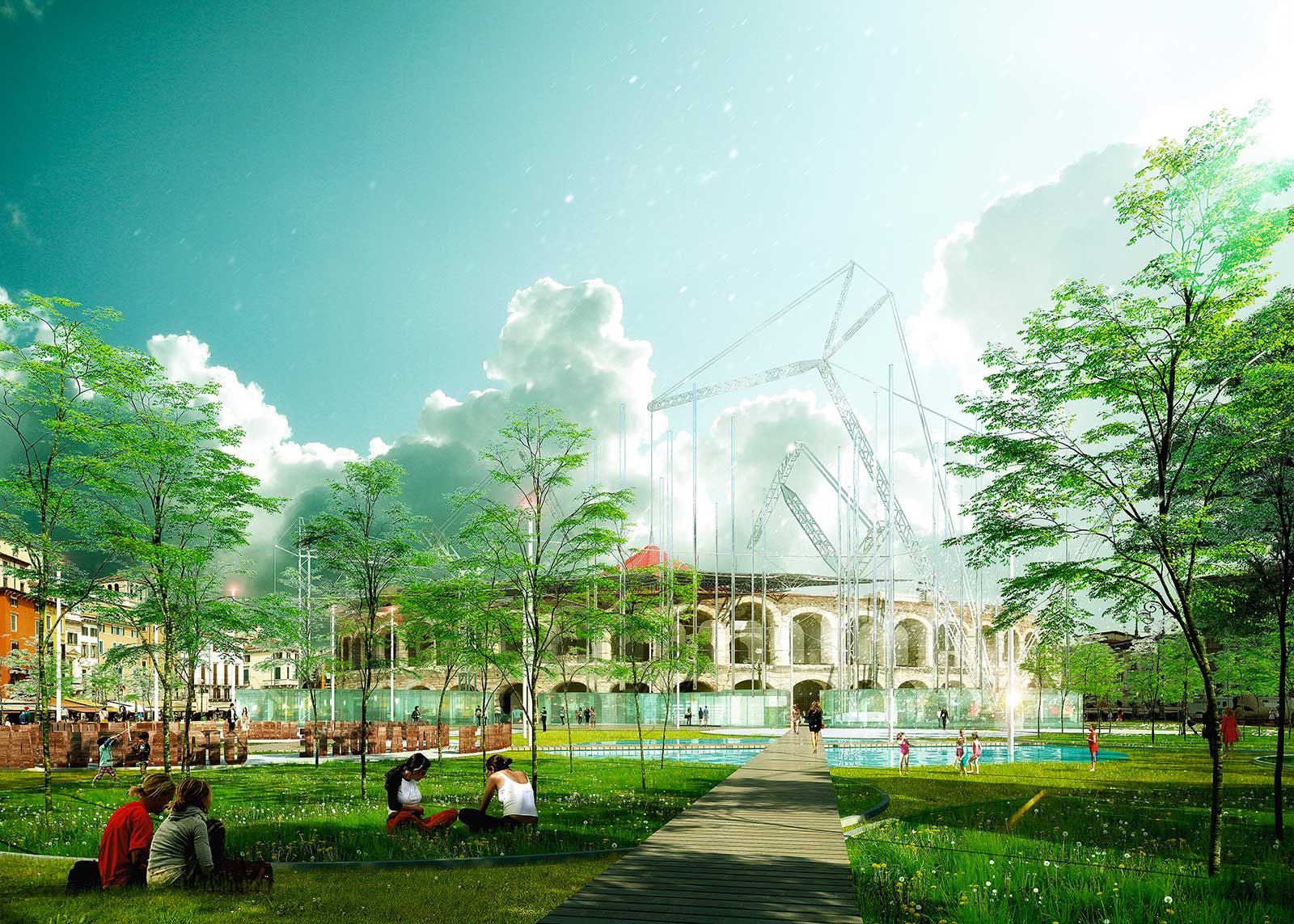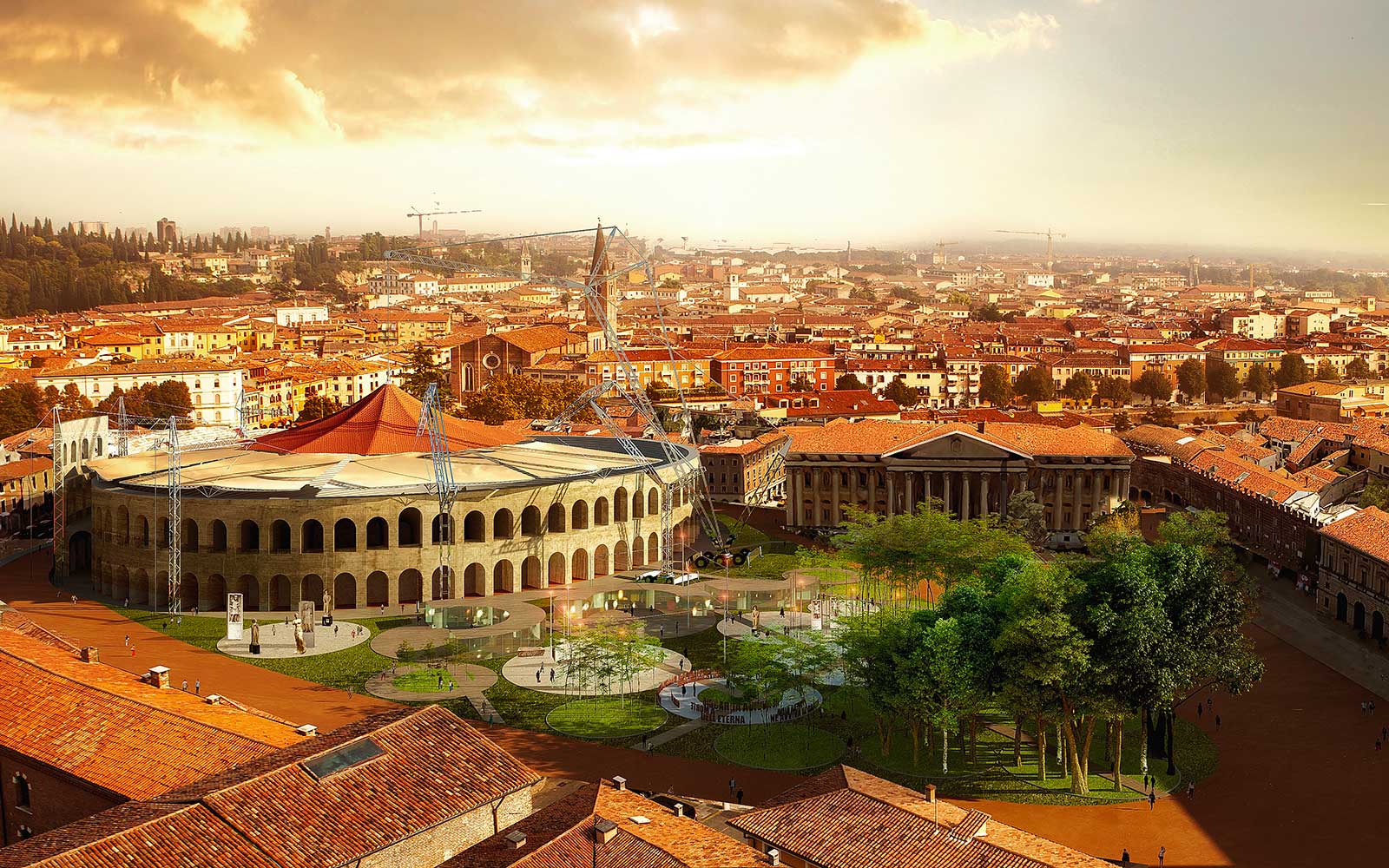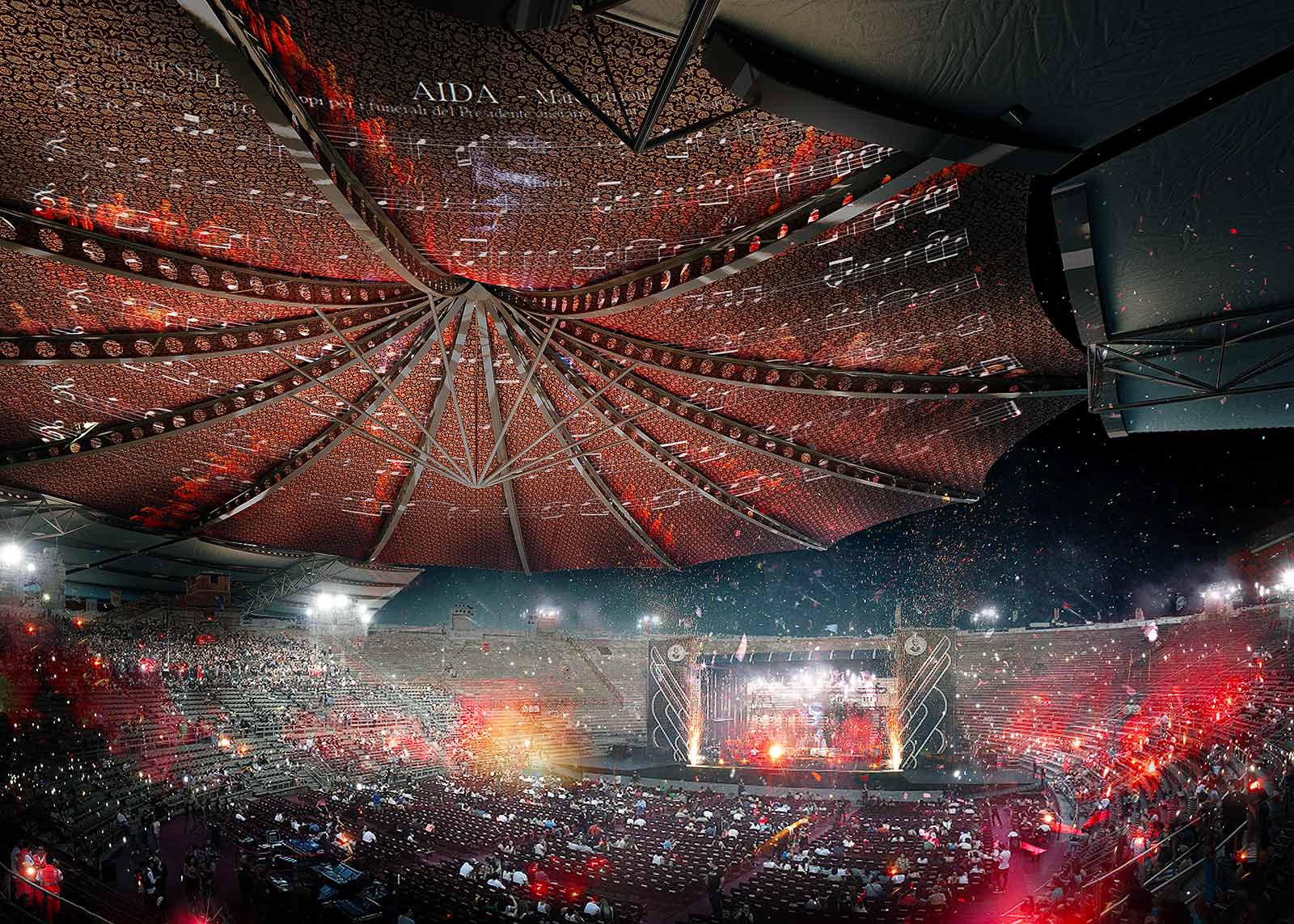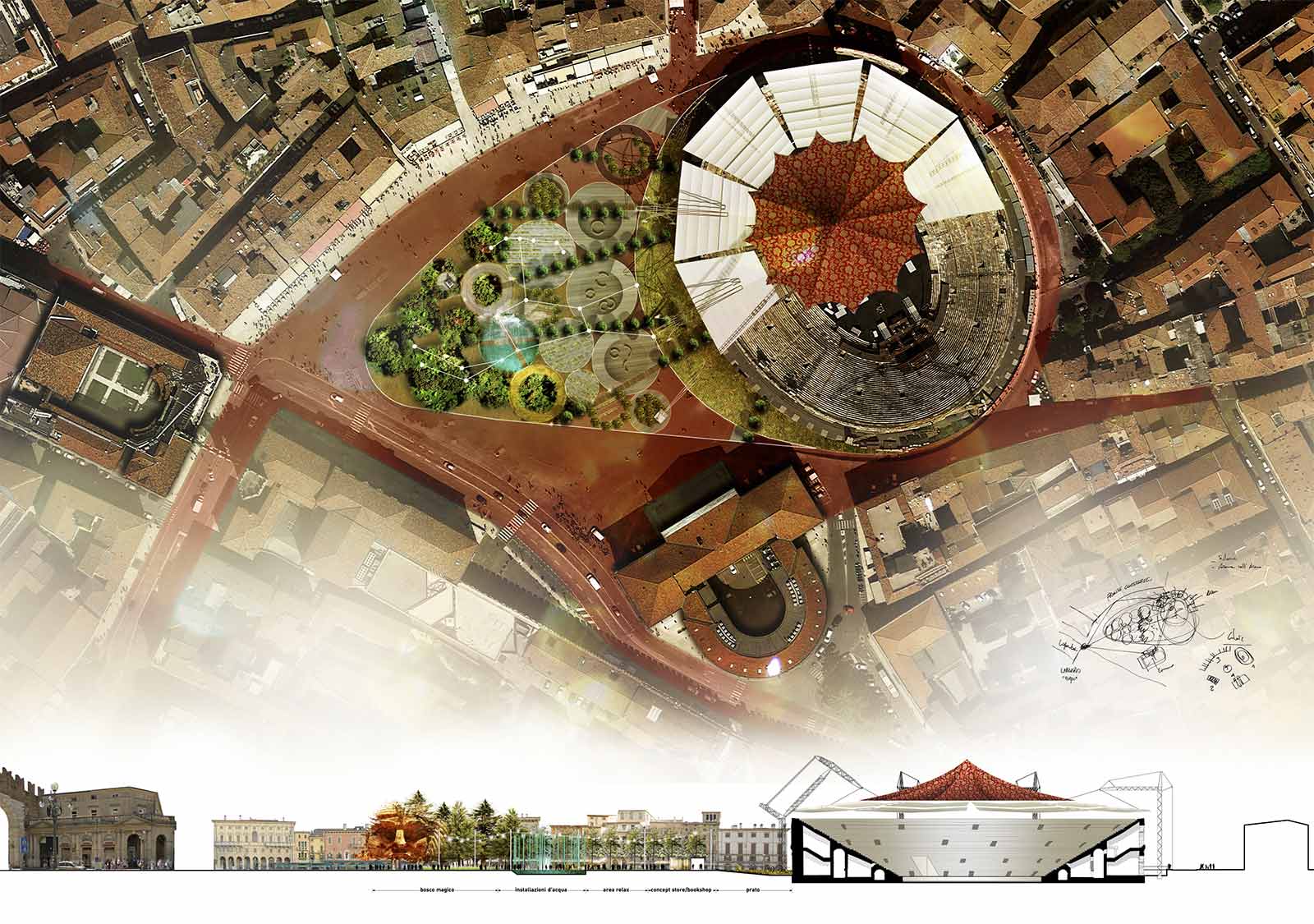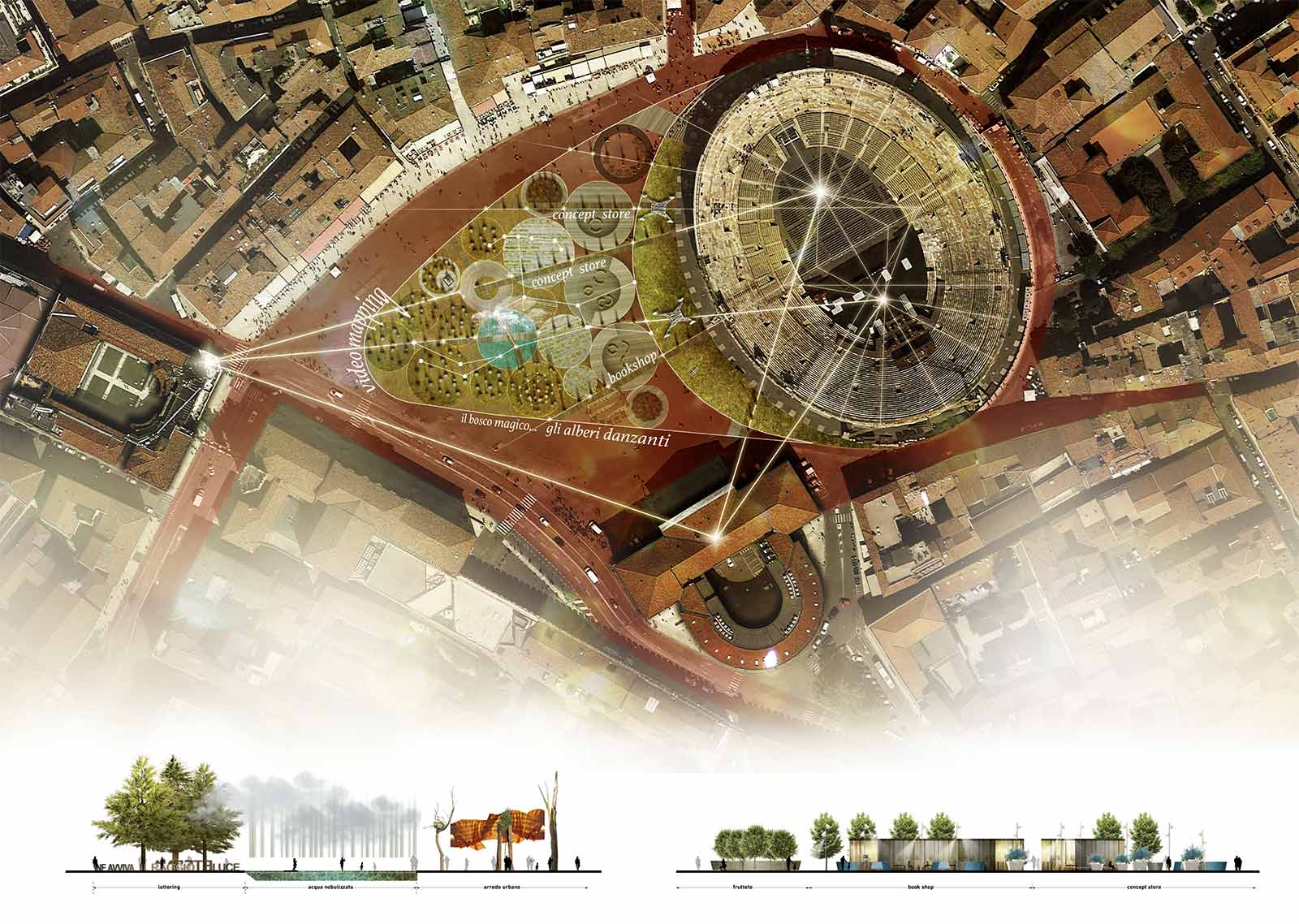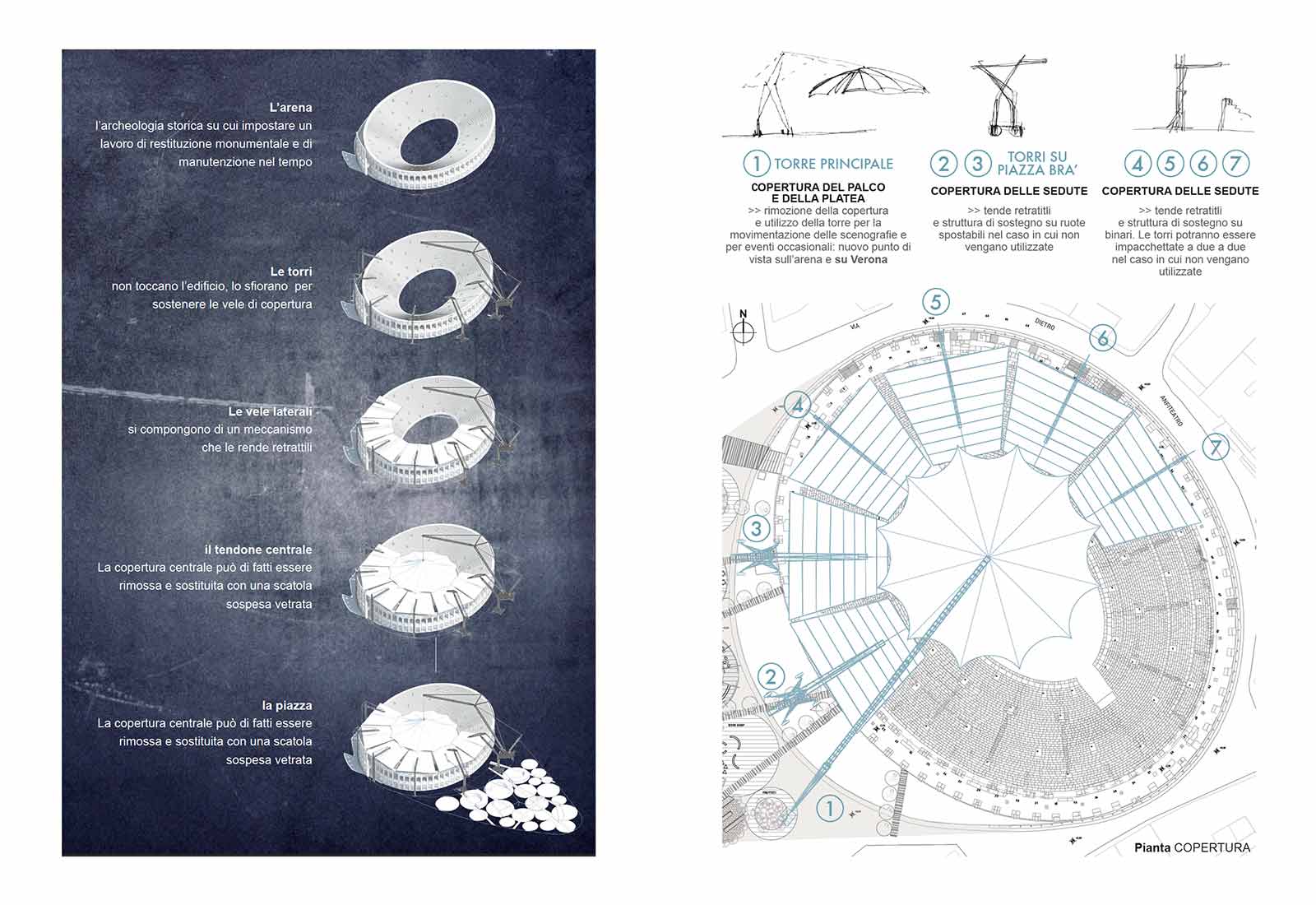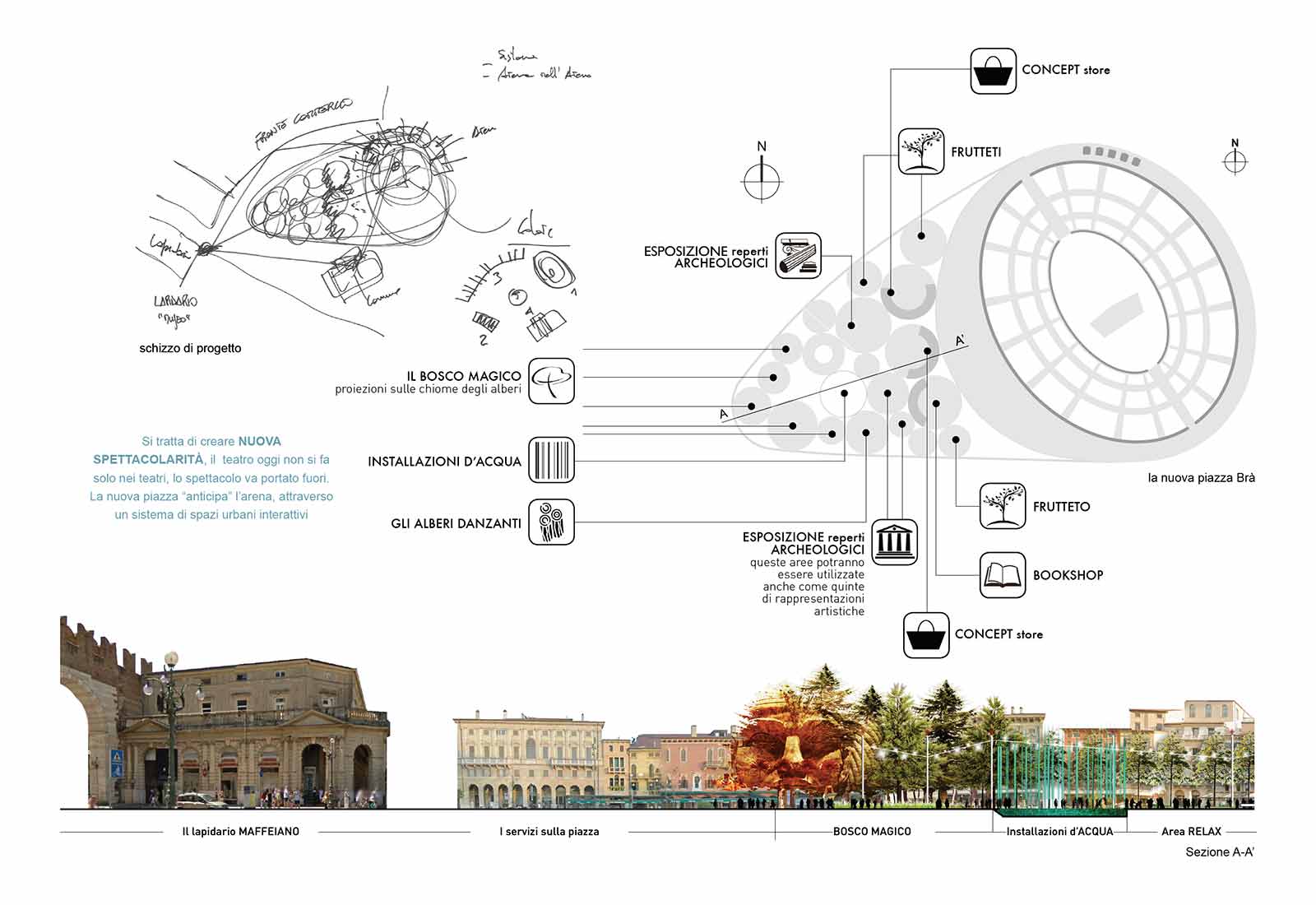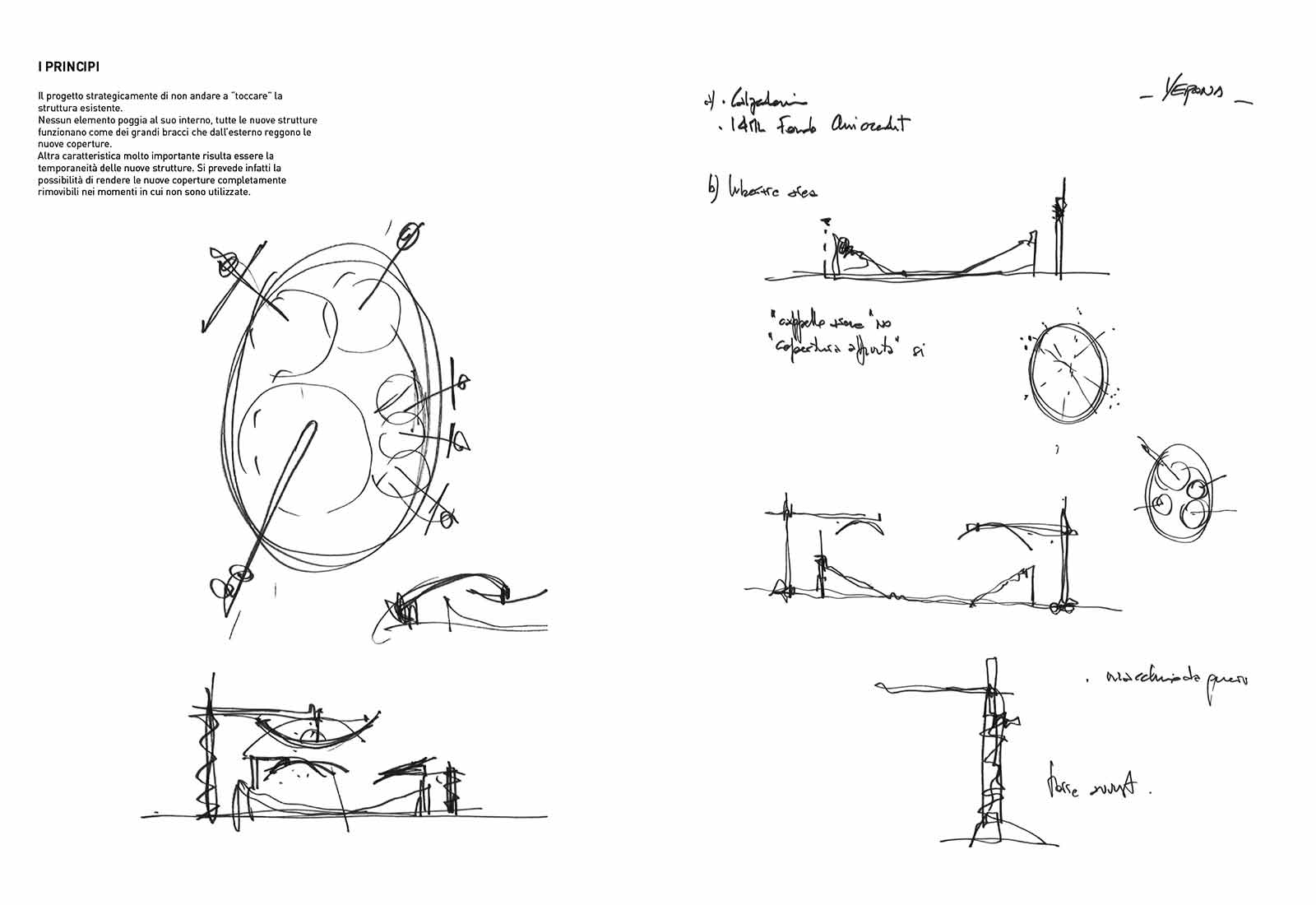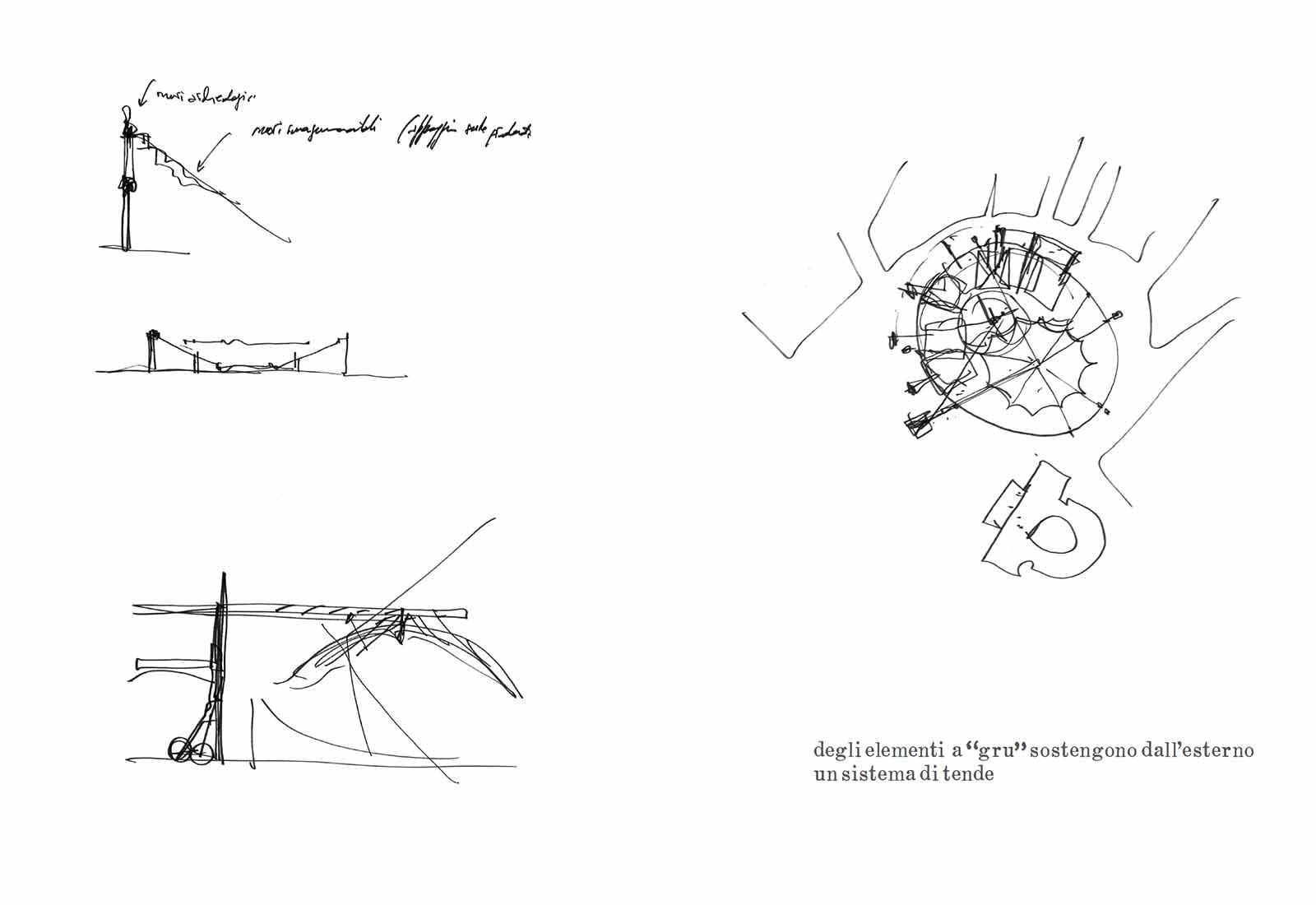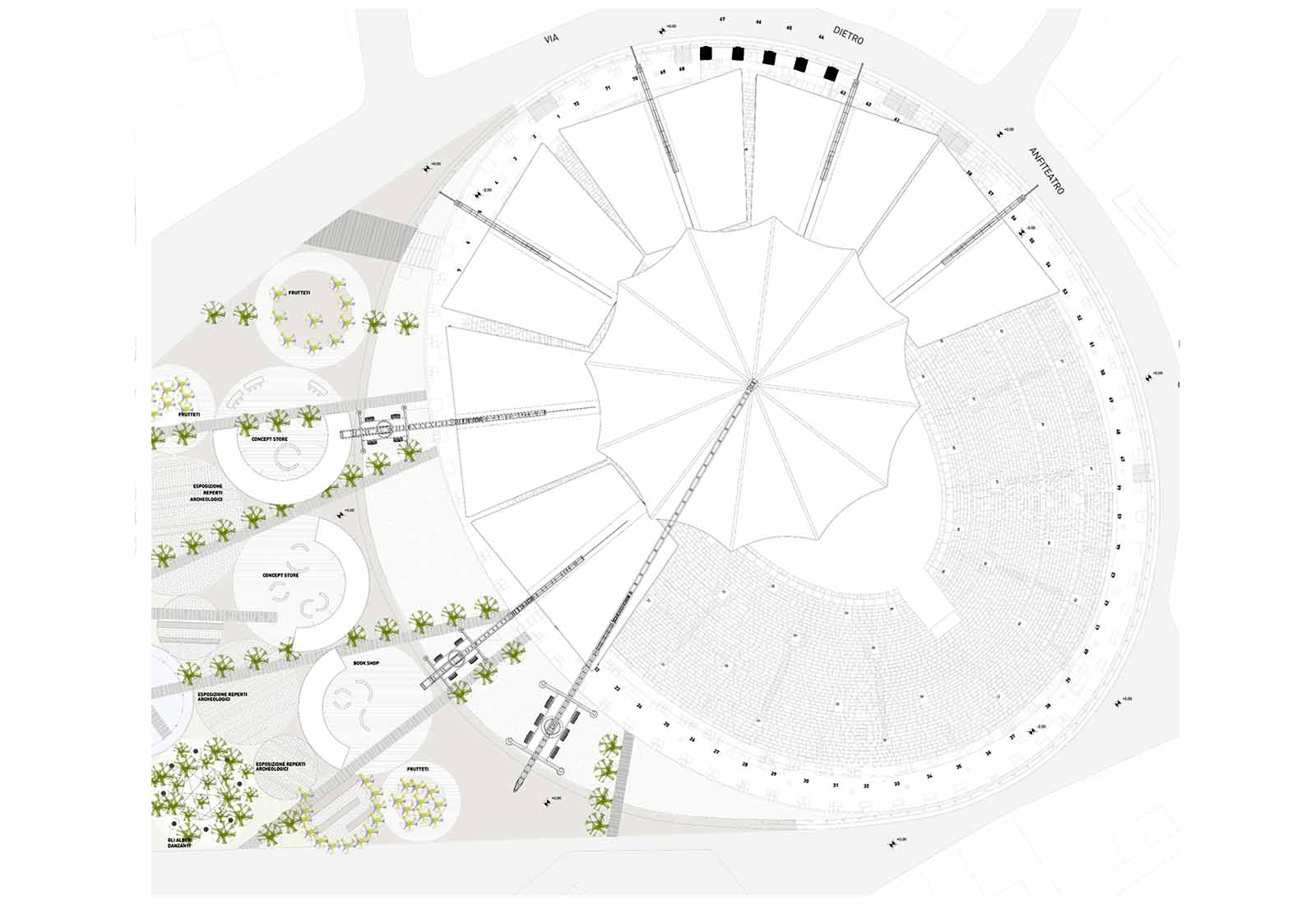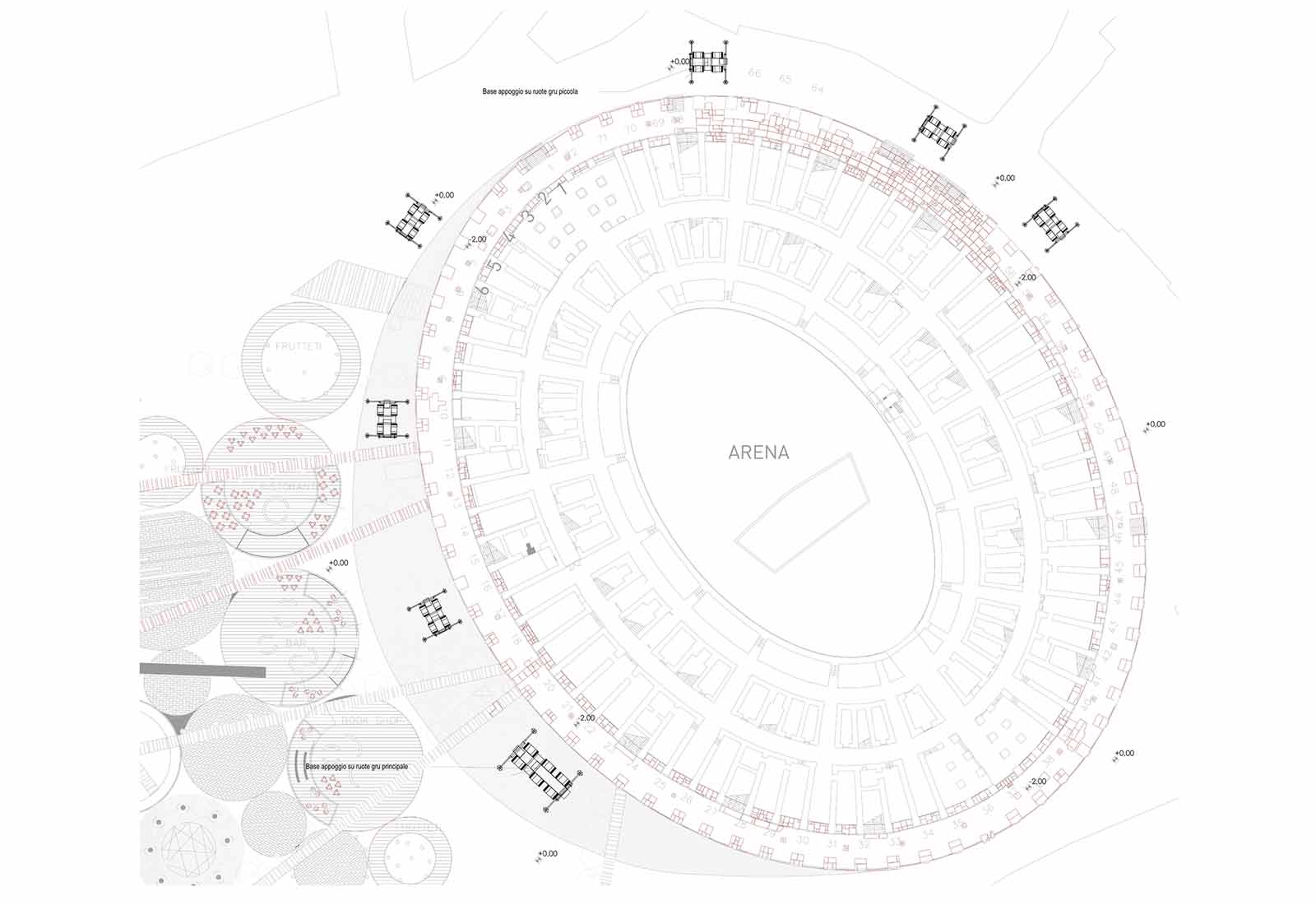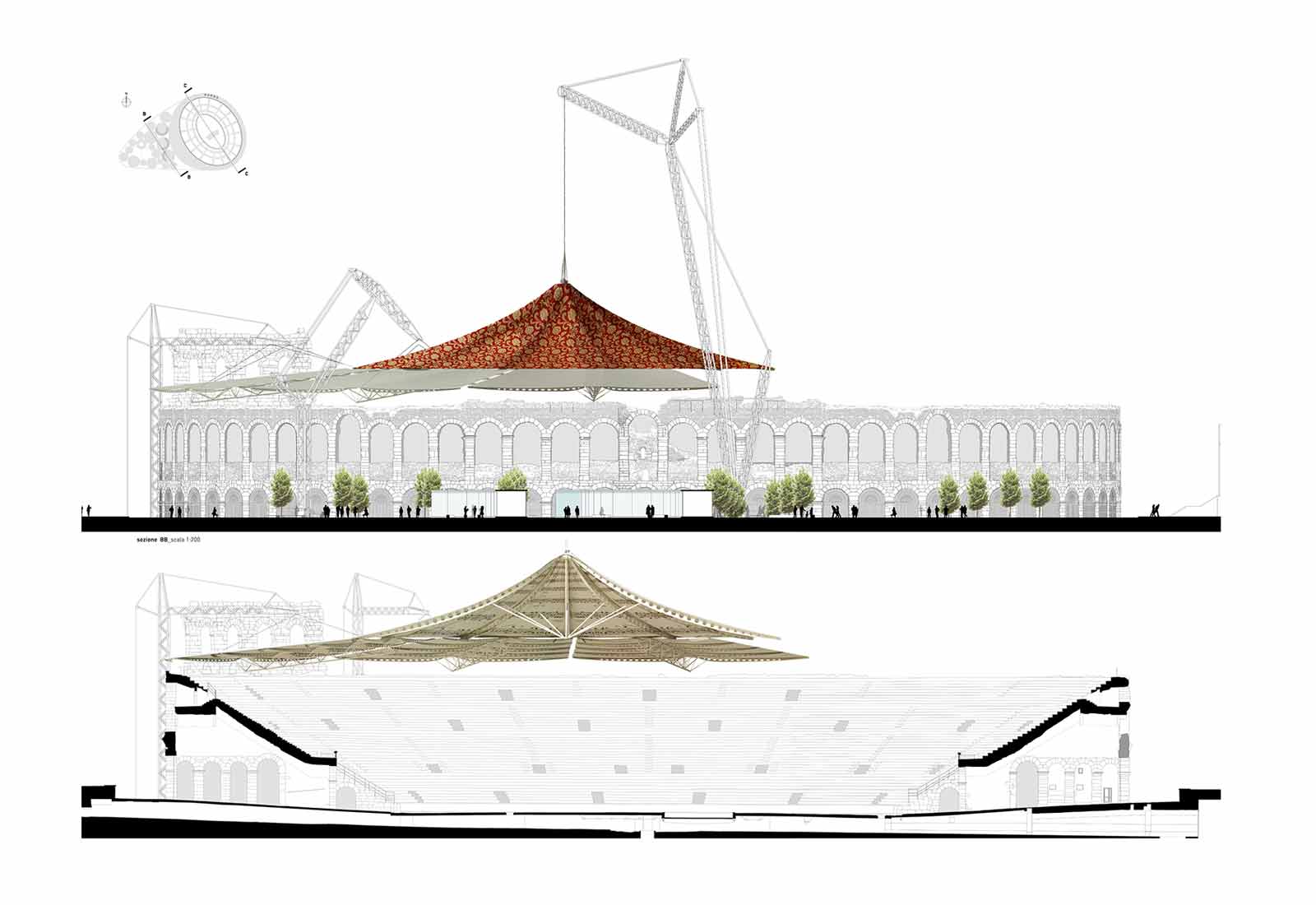 Arena di Verona cover

Verona, Italy
2016

program: Idea competition to cover the Roman Amphitheater "Arena di Verona"
client: Comune di Verona
project: Alfonso Femia * with
structural engineering: Milan Ingegneria
services engineering: FOR Engineering and Architecture
images: ©Atelier(s) Alfonso Femia
"All the new structures will function as large arms that support the new roof from the outside.
Another very important feature is the temporary nature of these new structures. It is foreseen that the new cover can be completely removed when not in use." AF
In the heart of Verona, the Arena is the symbolic element of the city.
A dense context in contrast with the "void" represented by the square in front of it.
The strategic plan is to not modify the existing structure.
All the new structures will function as large arms that support the new roof from the outside.
Another very important feature is the temporary nature of these new structures. It is foreseen that the new cover can be completely removed when not in use.
The project proposal we have developed is divided into two related parts.
The first is aimed at the conservation and use of the Arena as a monument, the Roman Amphitheater from the first century. A monument that must be preserved as such and opened to the public so it can be entirely appreciated.
The second is intended to ensure the possibility of hosting different forms of events.
The roofing system consists of a series of fabric curtains supported by mobile machines, contemporary artistic devices, which are located outside the arena and typically used in the circus.
The design proposal, therefore, works on the space and on these scenic machines that can create an important metamorphosis of the space, enhancing both the existing and the project system.
The seven towers supporting the roof system follow the perimeter of the Arena, and the arms supporting the curtains cover the stage, the stalls, and the front seats.
The system is designed so that the curtains can be opened or closed according to the type of show.
The tower that supports this roof, in addition to extending its arm towards the arena or towards Piazza Brà, represents a fixed structure that can occasionally be used for specific events.
The central cover can be removed and replaced with a suspended glass box, where, for example, you can dine while looking at the arena and Verona from above.
Thus, the perception of the intervention area is occasionally overturned, triggering an idea of ​​urban marketing: a table suspended over the city.
From these reflections arises the desire to make people understand how in the different themes (the pragmatic ones, the technical ones, the commercial ones, the economic ones, the scenographic, artistic, architectural ones, …) there is an autonomous, interesting nature, which has episodic references in many contemporary international experiences, which can make us understand how these hypotheses – which do not want to be conclusive – can be enriching, as they open a debate on how it is more appropriate to intervene, not simply by covering a structure.