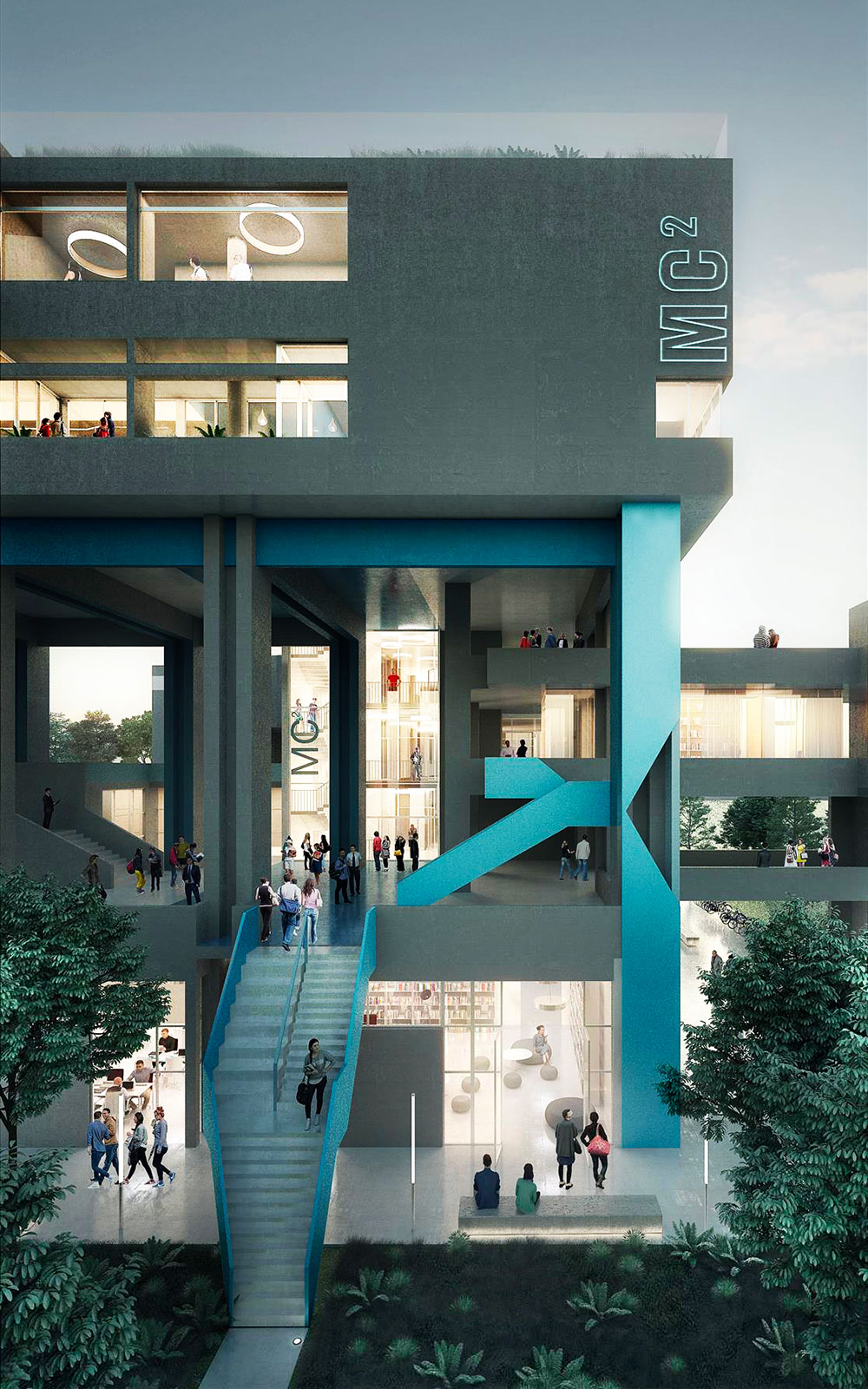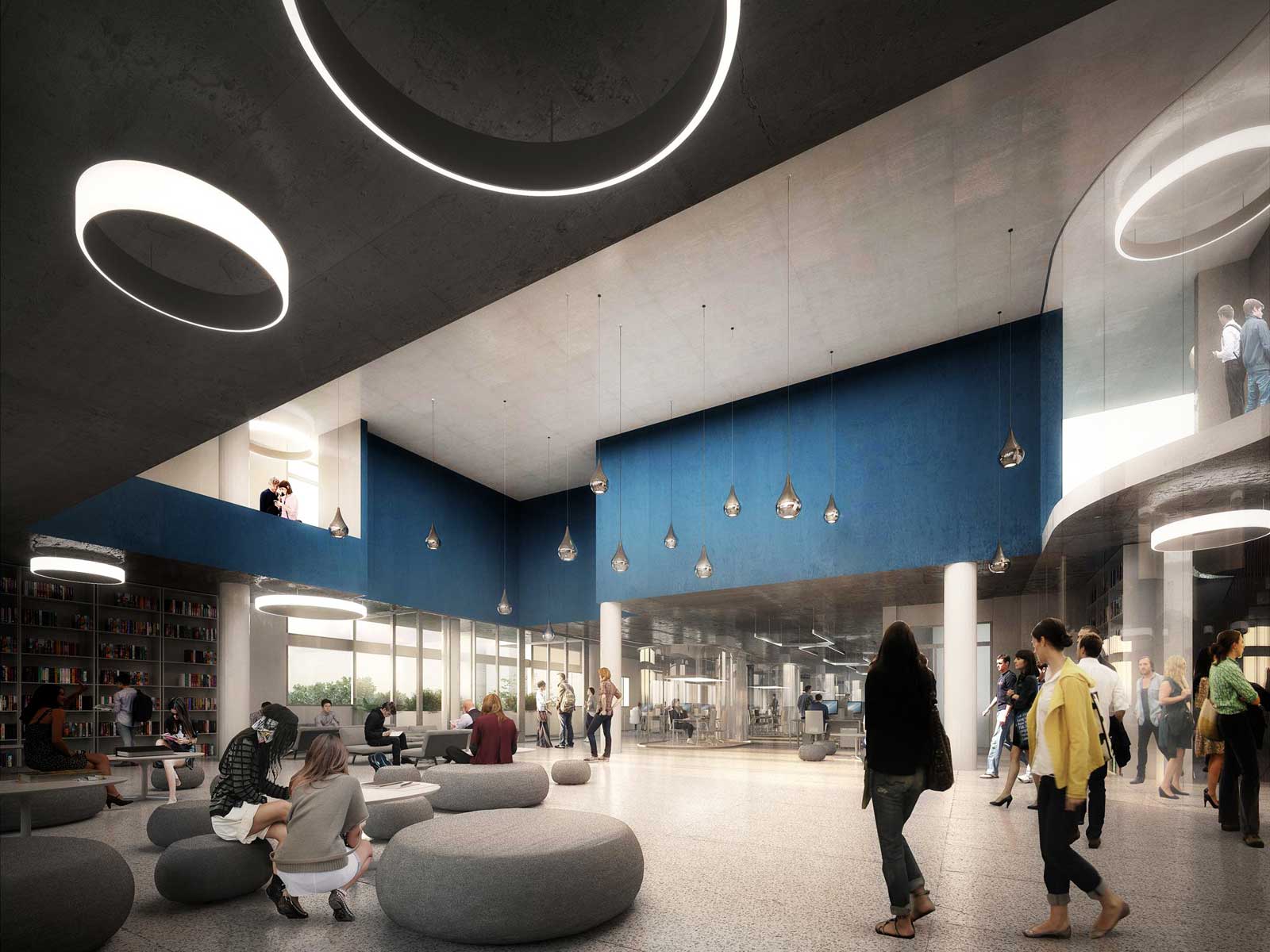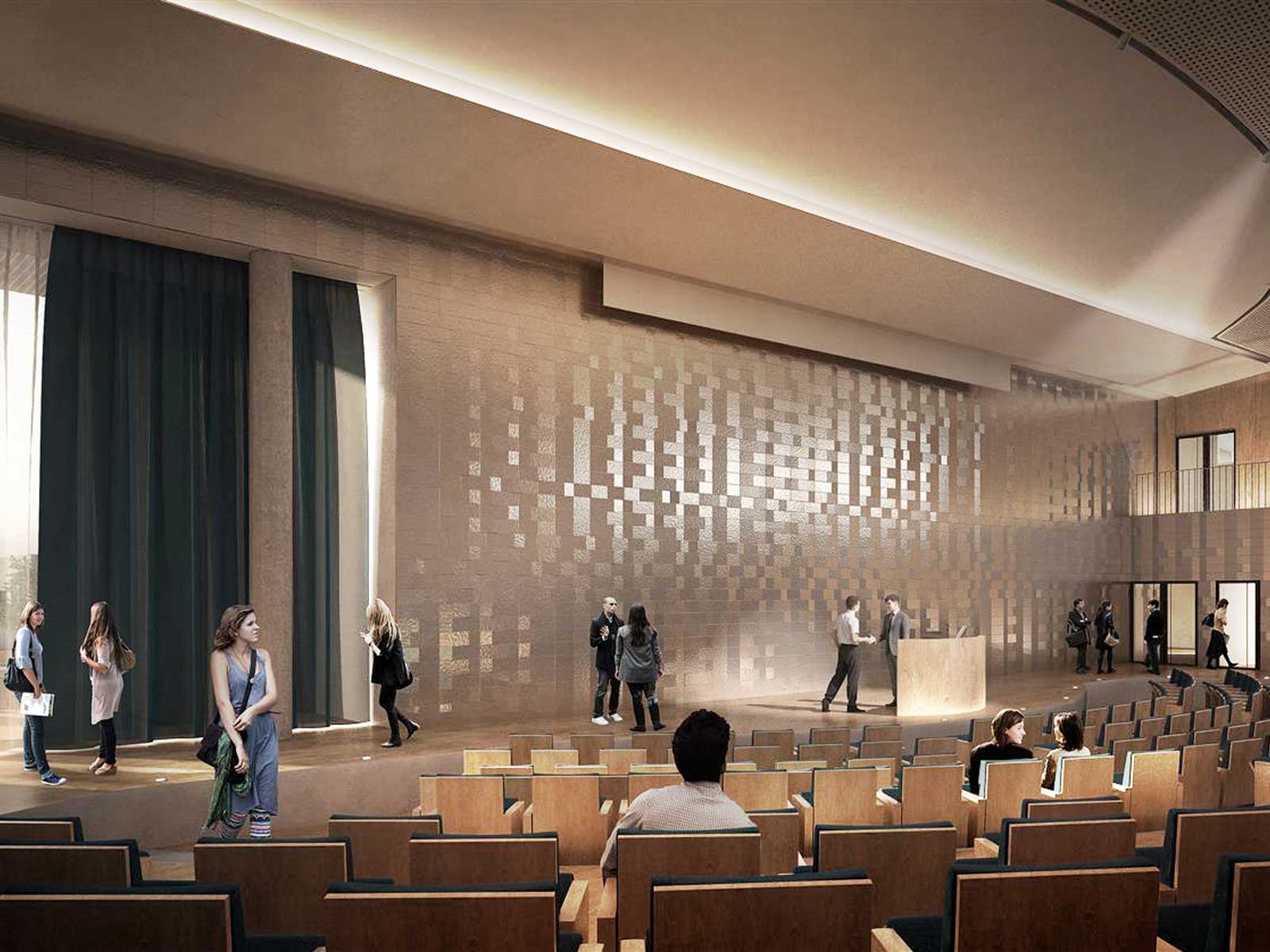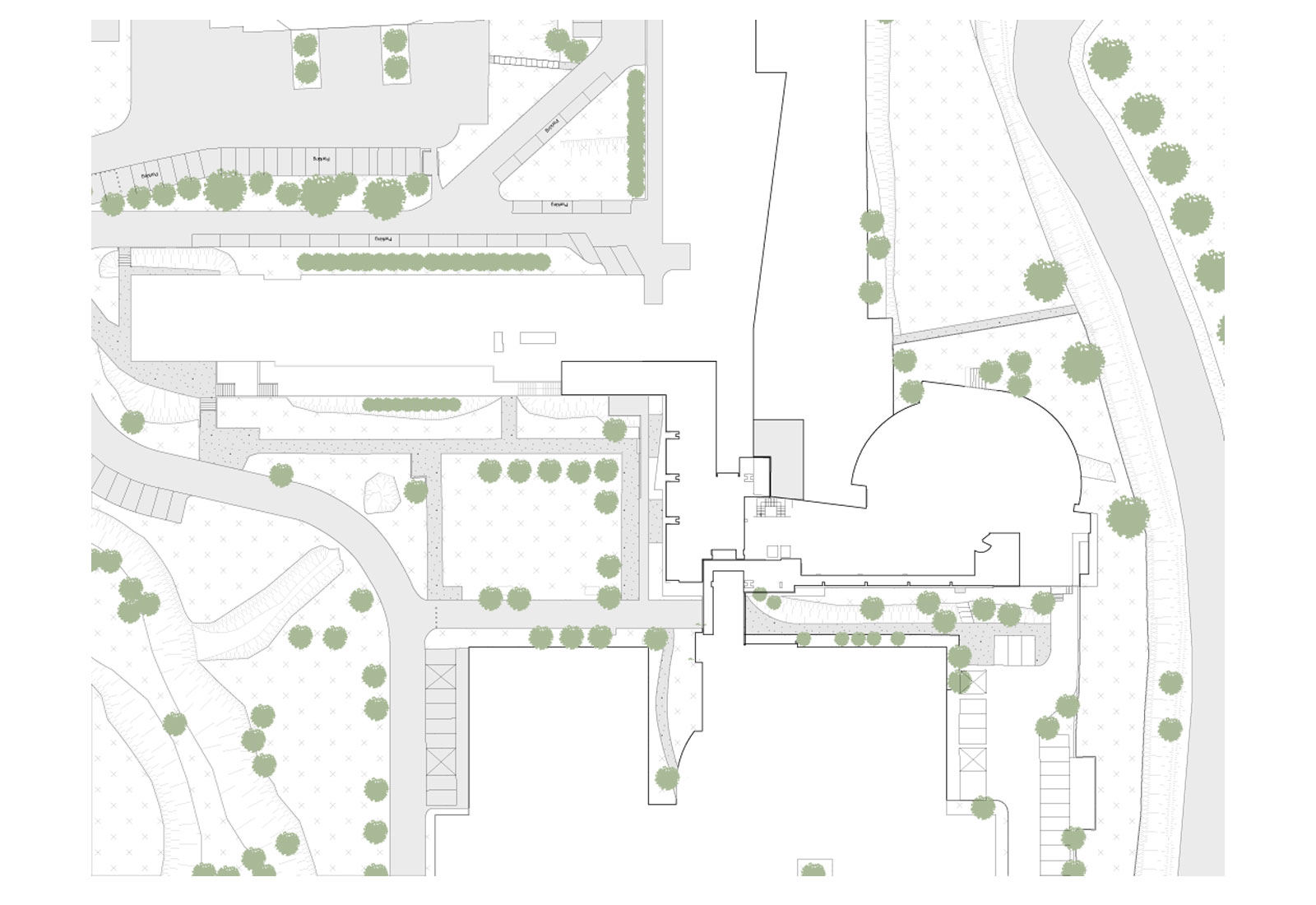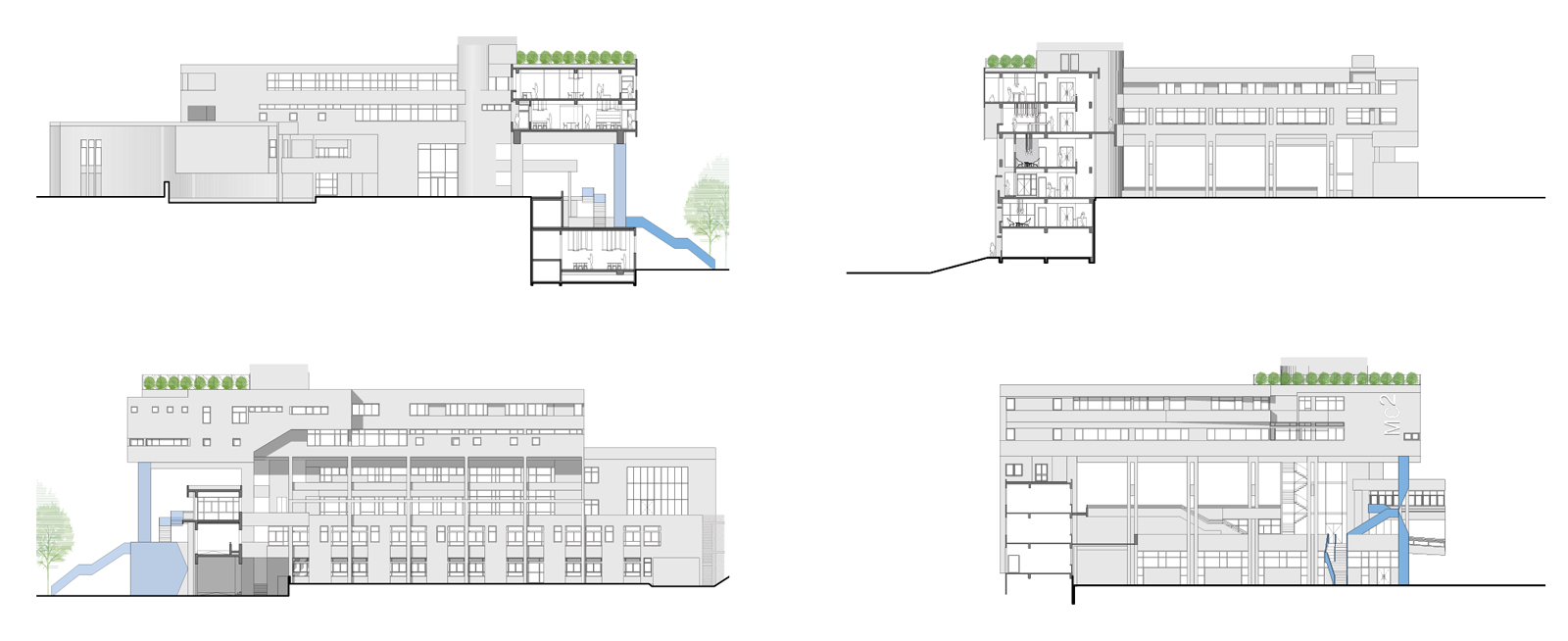 Creativity center MC2
Marseille, France
2018 – ongoing

program: Redevelopment of a part of the Central School of Marseilles into a creativity center including a fablab, a cafeteria, an auditorium, a learning center, a learning lab, and offices
total area: 3 454 sqm
client: Rectorat Aix-Marseille
project: Alfonso Femia / Atelier(s) Alfonso Femia with
structural and services engineering: ITE Partenaires
environmental engineering: Oasiis
acoustic engineering: Peutz
BET Scenographie – Audiovisuel: Ducks Sceno
BET Amiante: LMPR
images: ©Atelier(s) Alfonso Femia & Diorama
"To understand the lines, the curves that represent the will, the desire of the contracting authority to build a new innovative project is essential for the understanding of the program. To conceive a project is beginning an adventure, a story with a contracting authority, progress together over the exchanges, the reflections, the debates. " AF
To understand the lines, the curves that represent the will, the desire of the contracting authority to build a new innovative project is essential for the understanding of the program. To conceive a project is beginning an adventure, a story with a contracting authority, progress together over the exchanges, the reflections, the debates.
To create a place that does not exist, ressuscitating a place that does not live anymore, to look like a new building without shedding its skin; these are the principles guiding our project of redevelopment that must create without building.
The program of the MC2 building wishes to create a place for its users as a prerequisite. Before the development of the program, the students, the teachers, the researchers and the employees have been surveyed in order to pinpoint their expectations. The desire, the wishes of the users, of the ones who live the place is essential for us.
Architecture must be a conveyor for poetry, enthusiasm, emotion; it can not let people indifferent, it must provoke our senses, sharpen our feelings.
The MC2 building must respond to a need of meetings and convergence of the external and internal people, in a relaxed and friendly atmosphere favourable for exchanges and emulation.