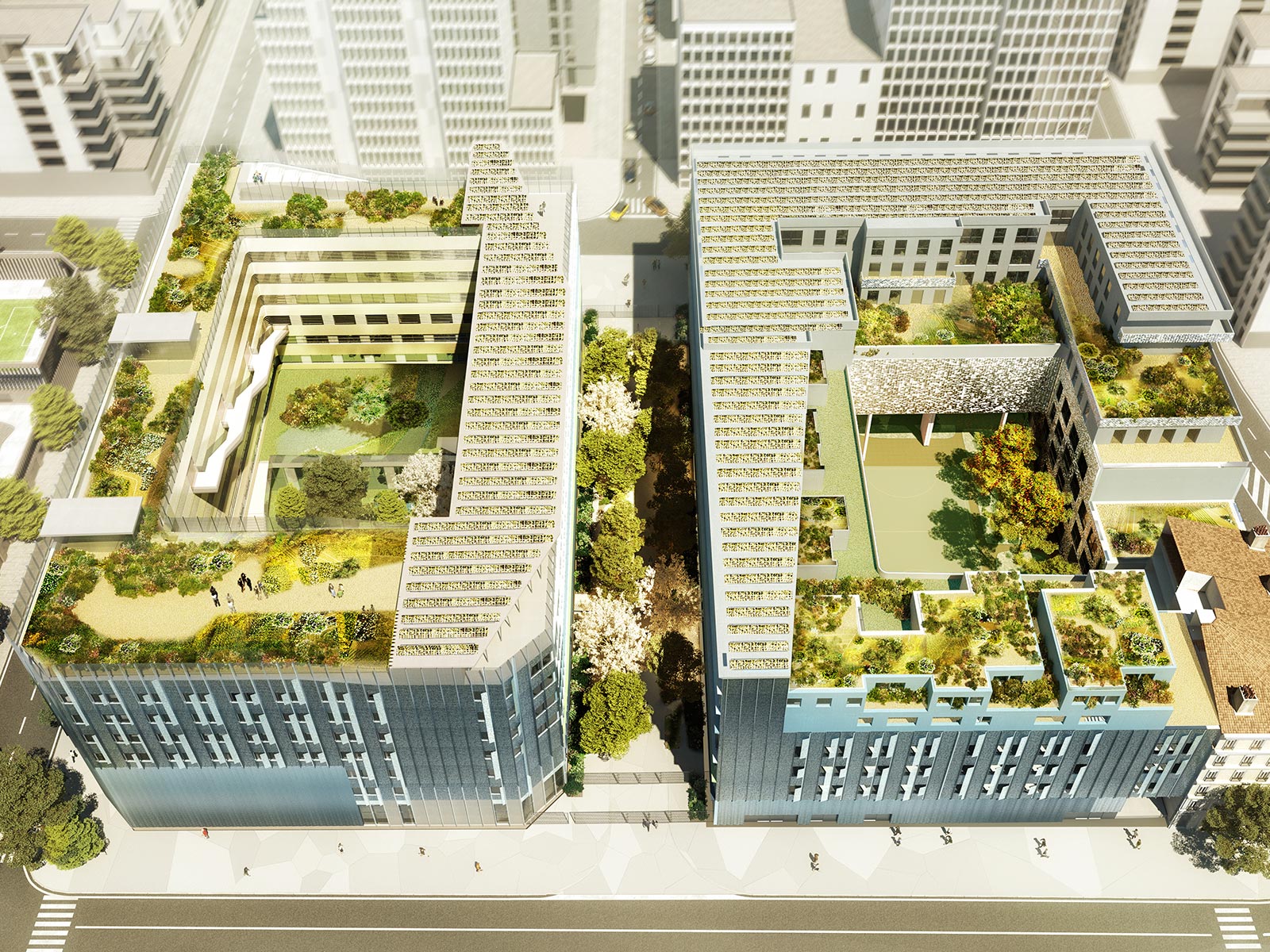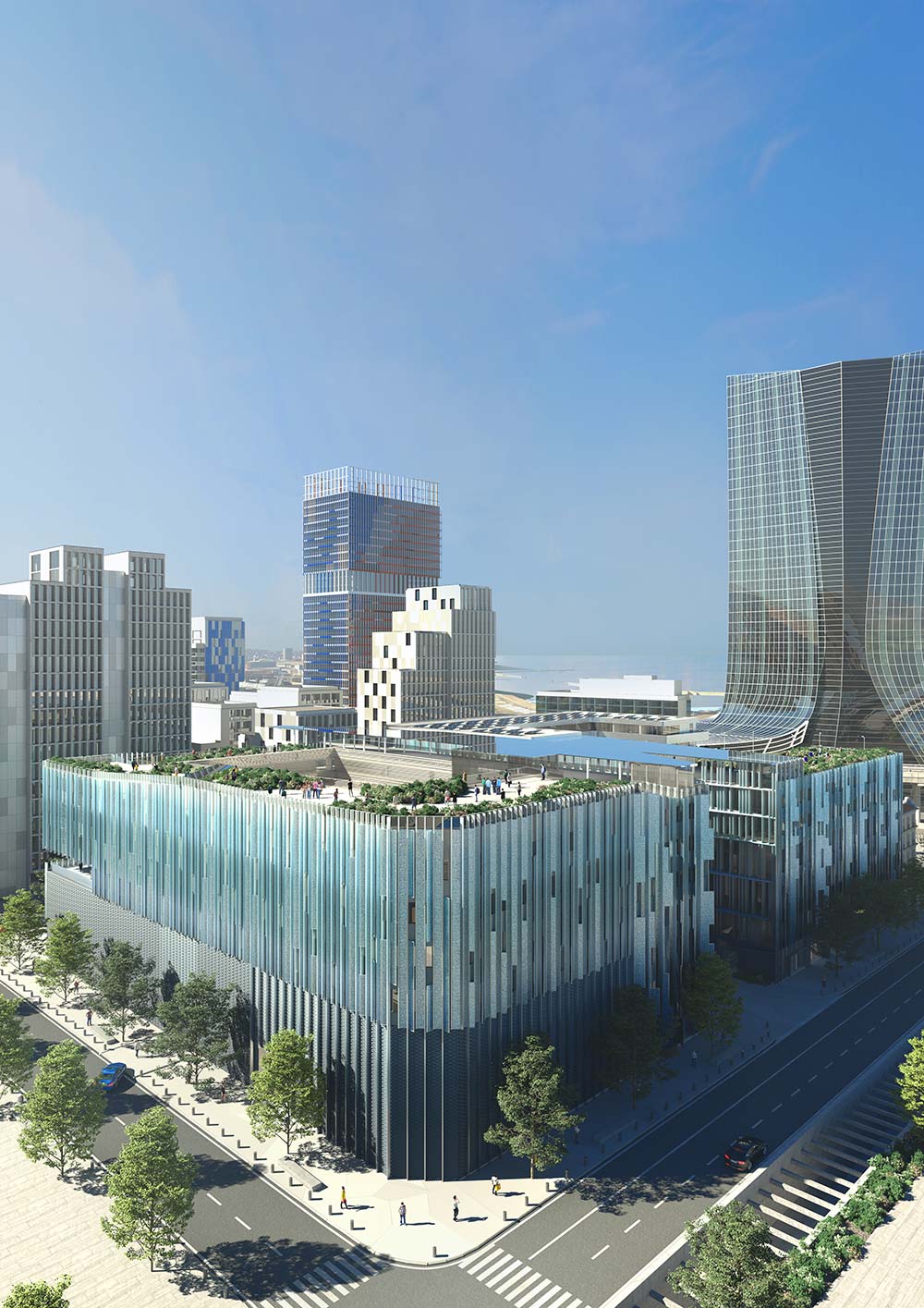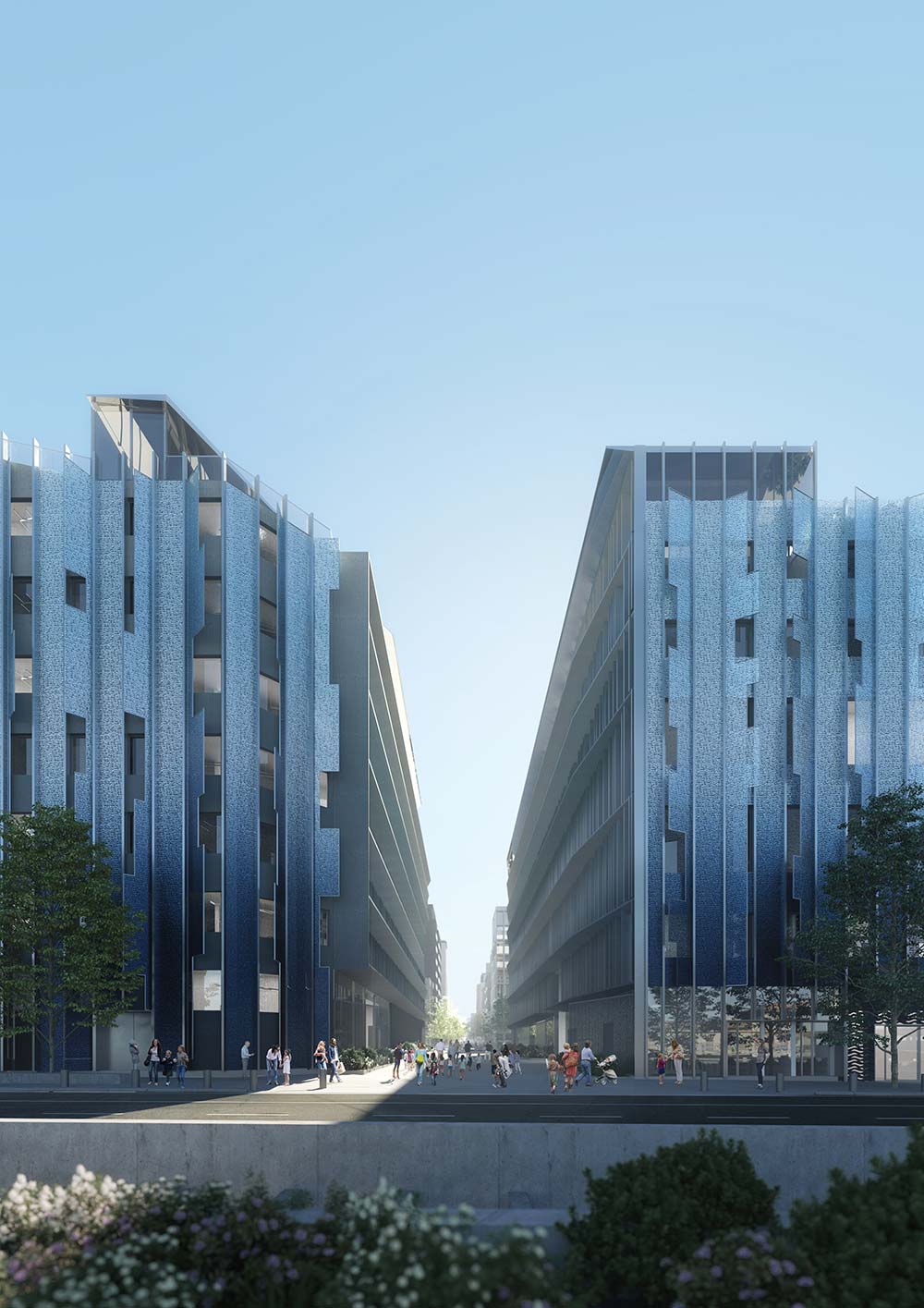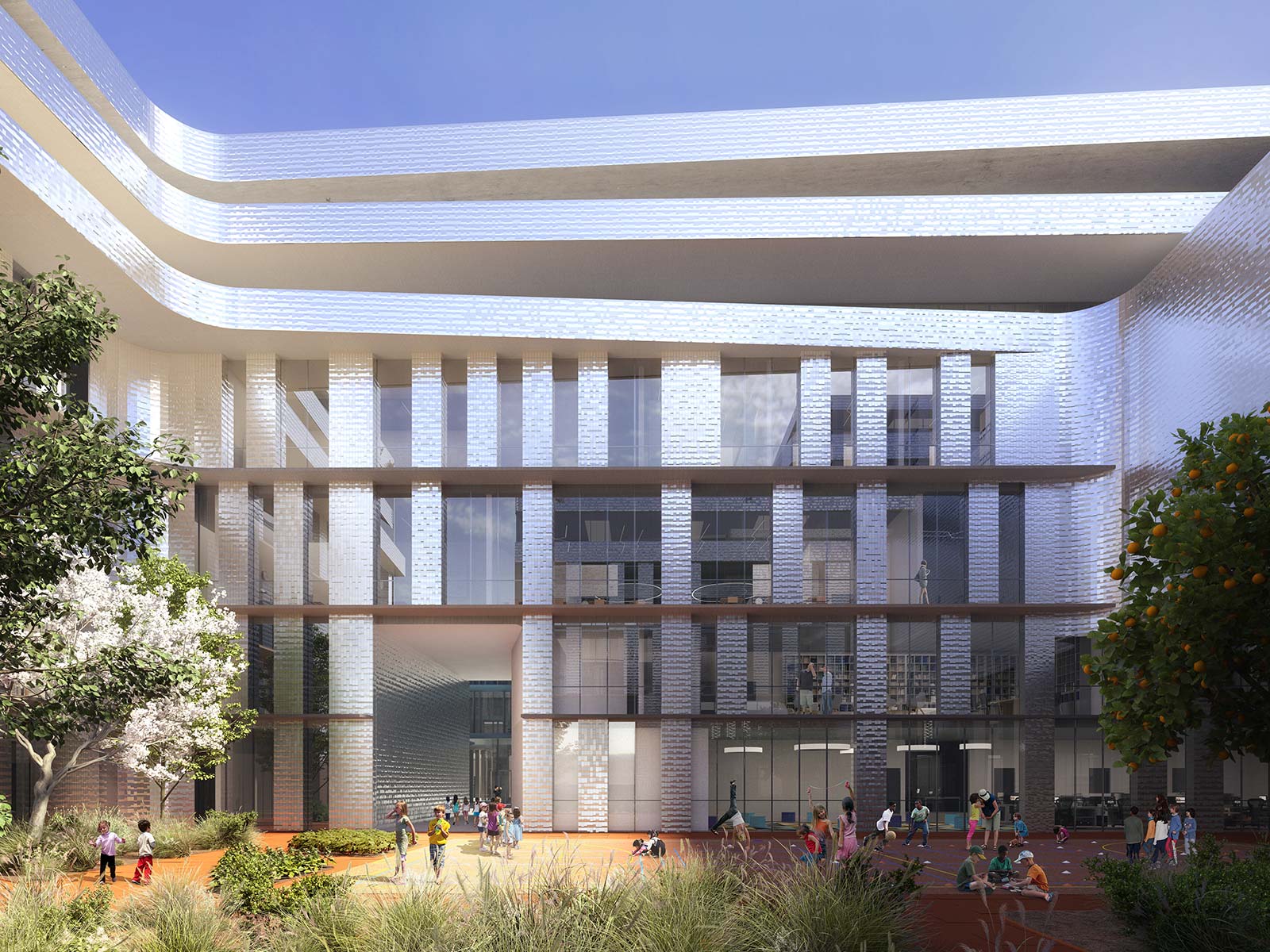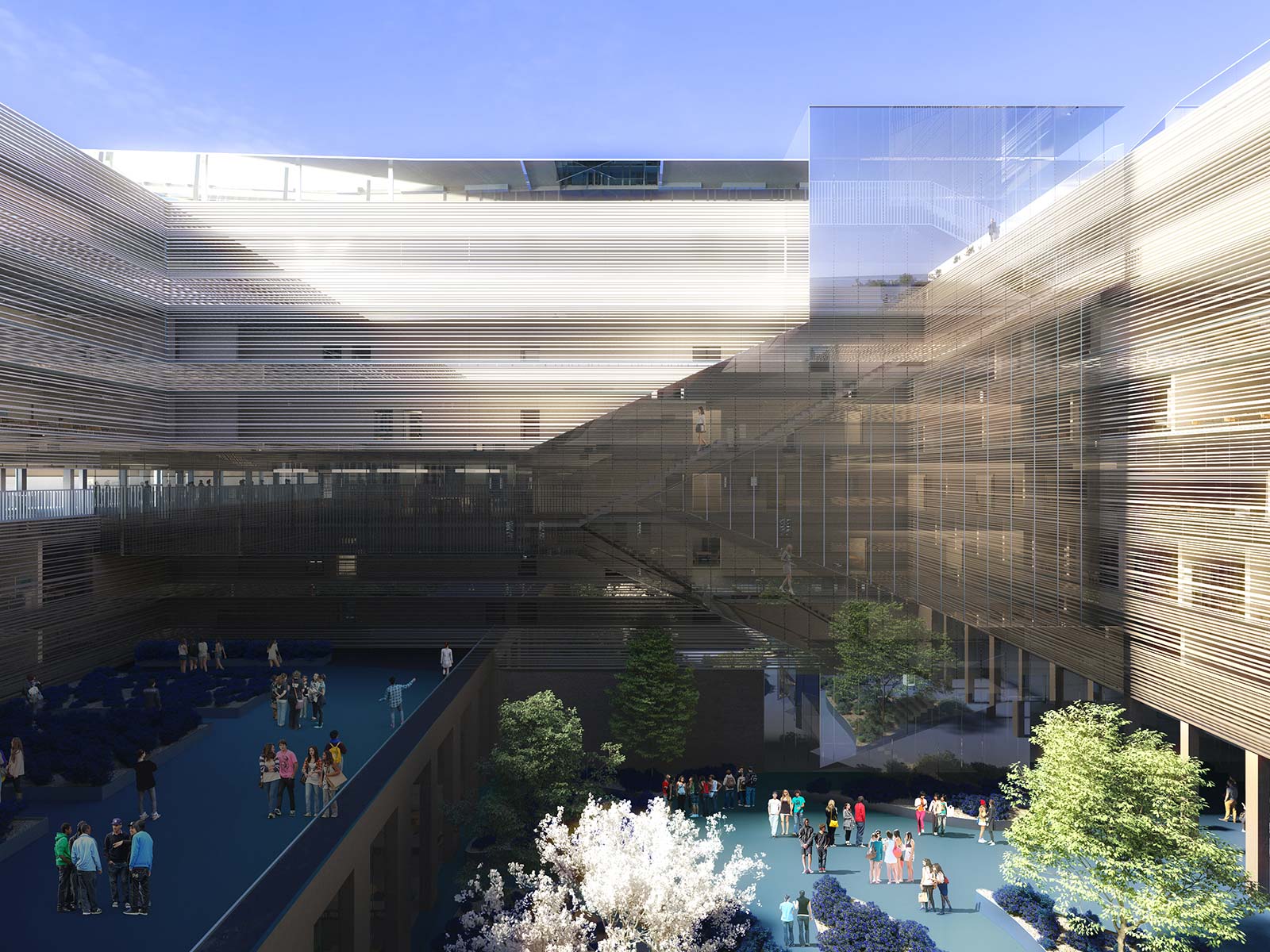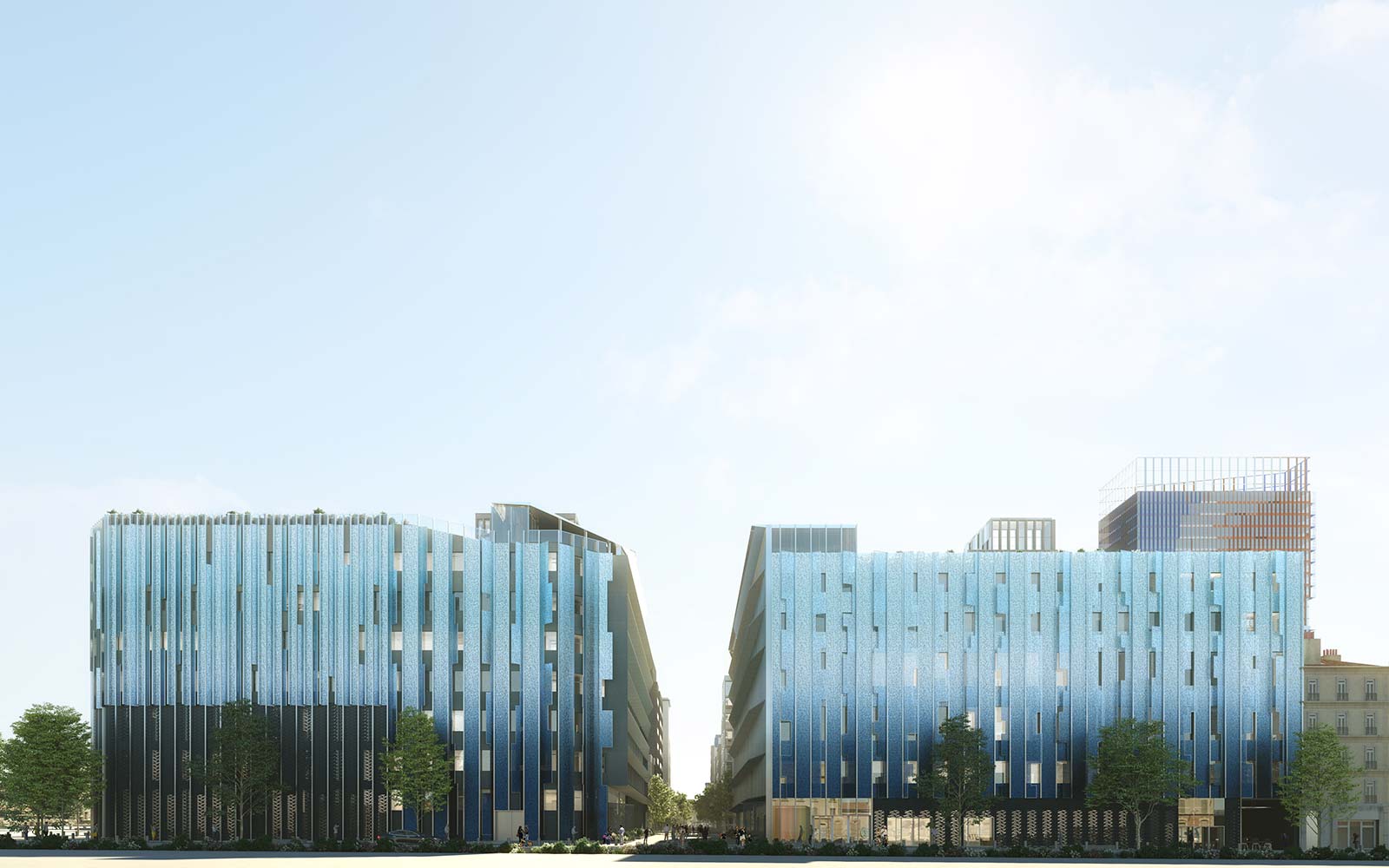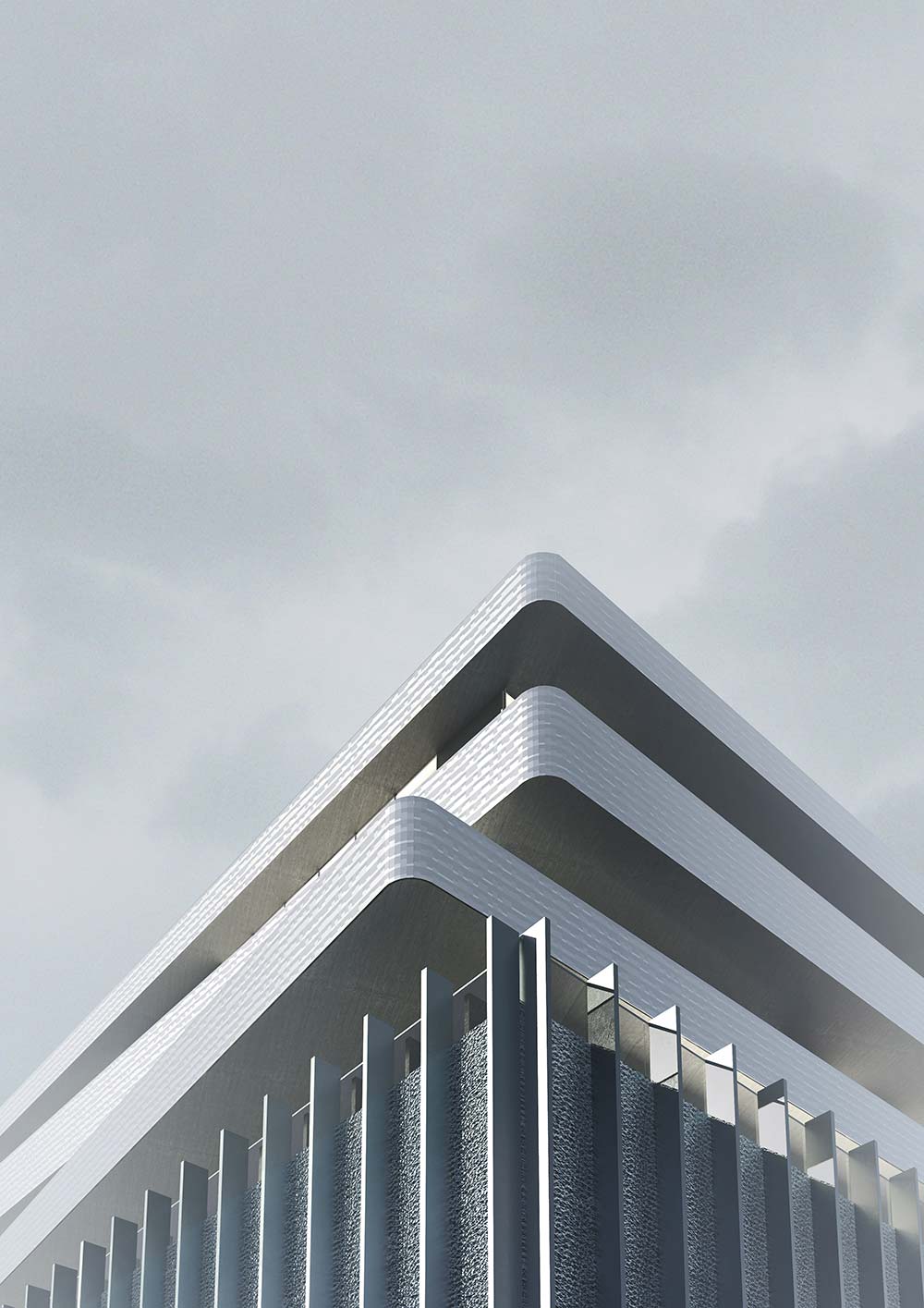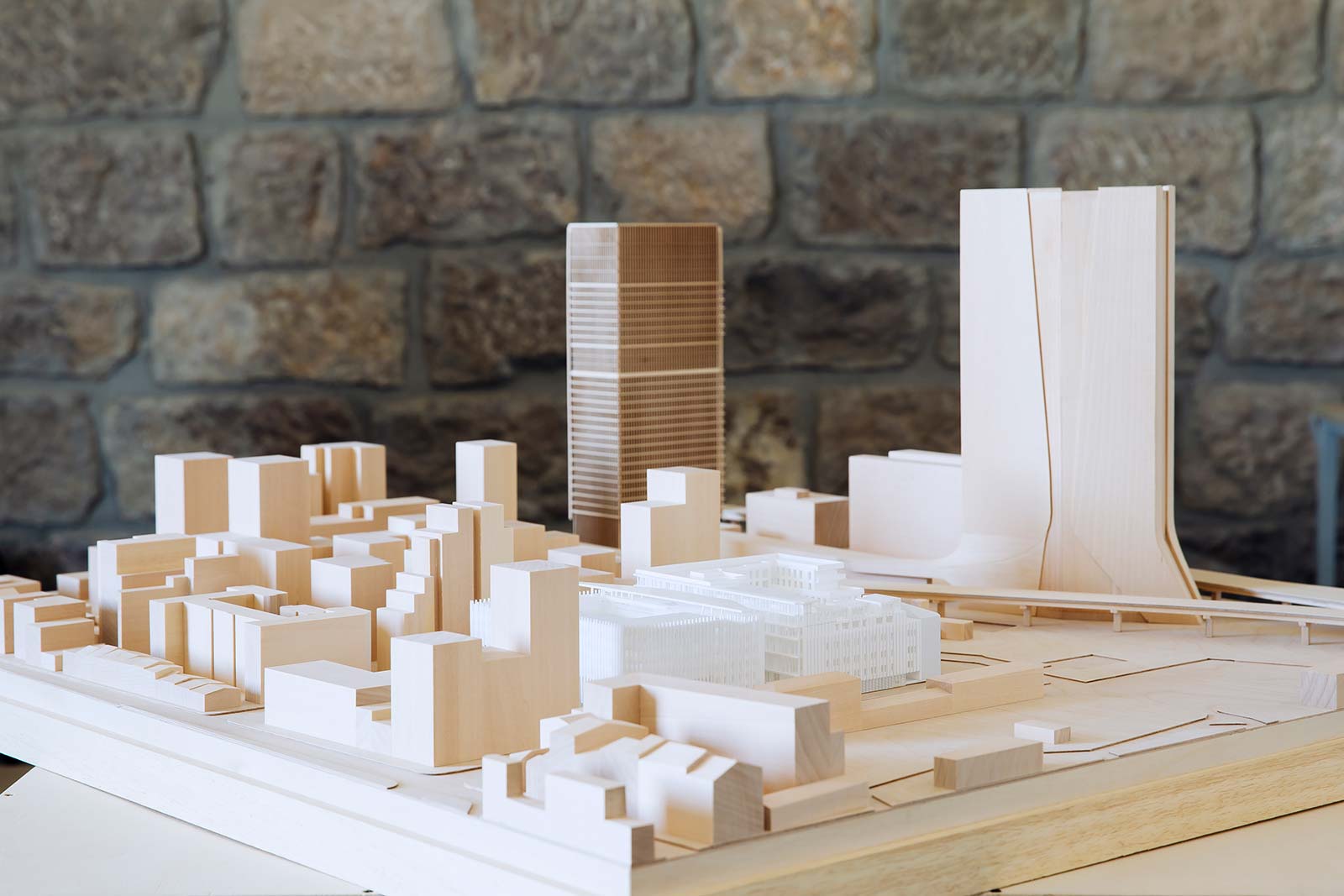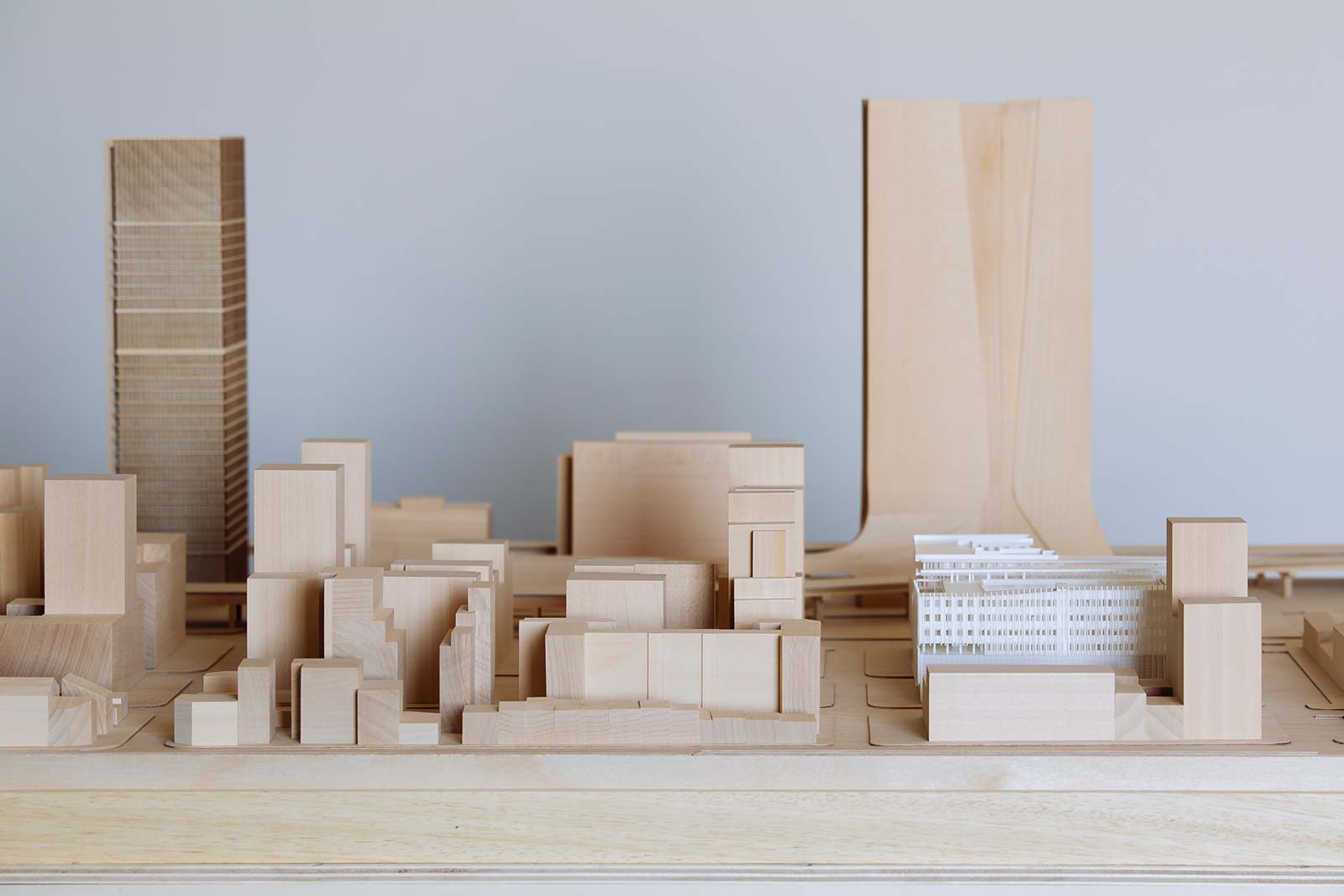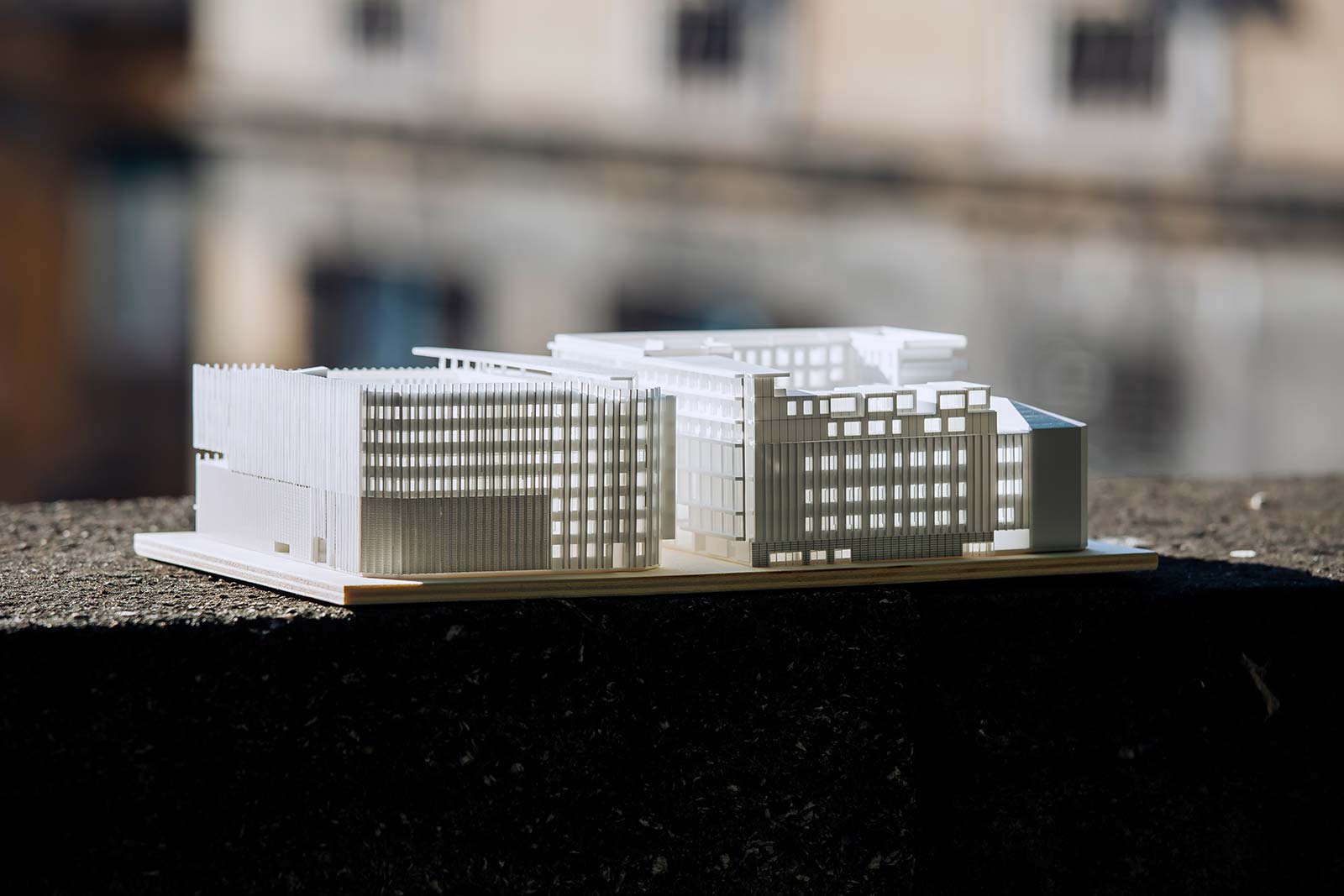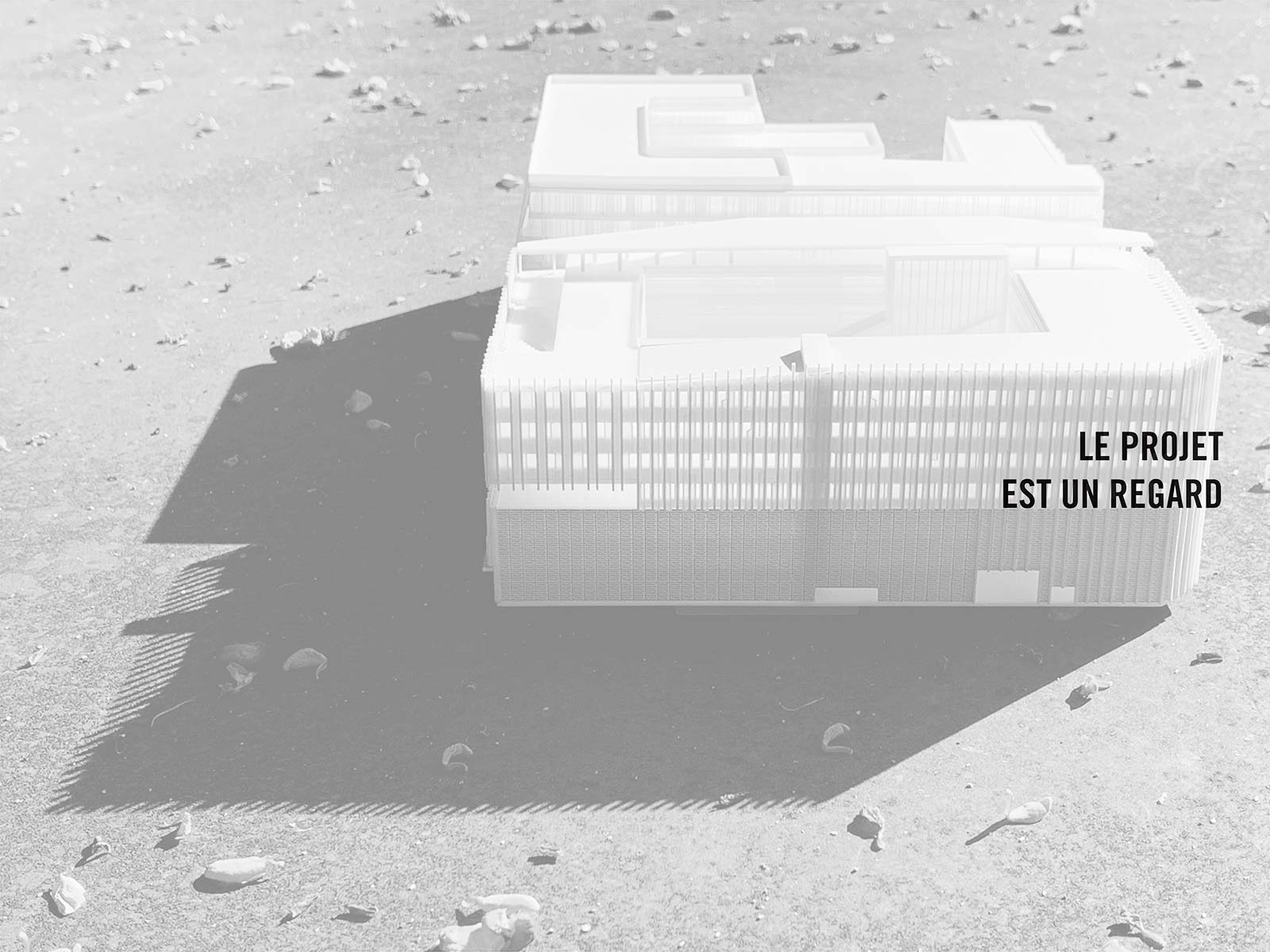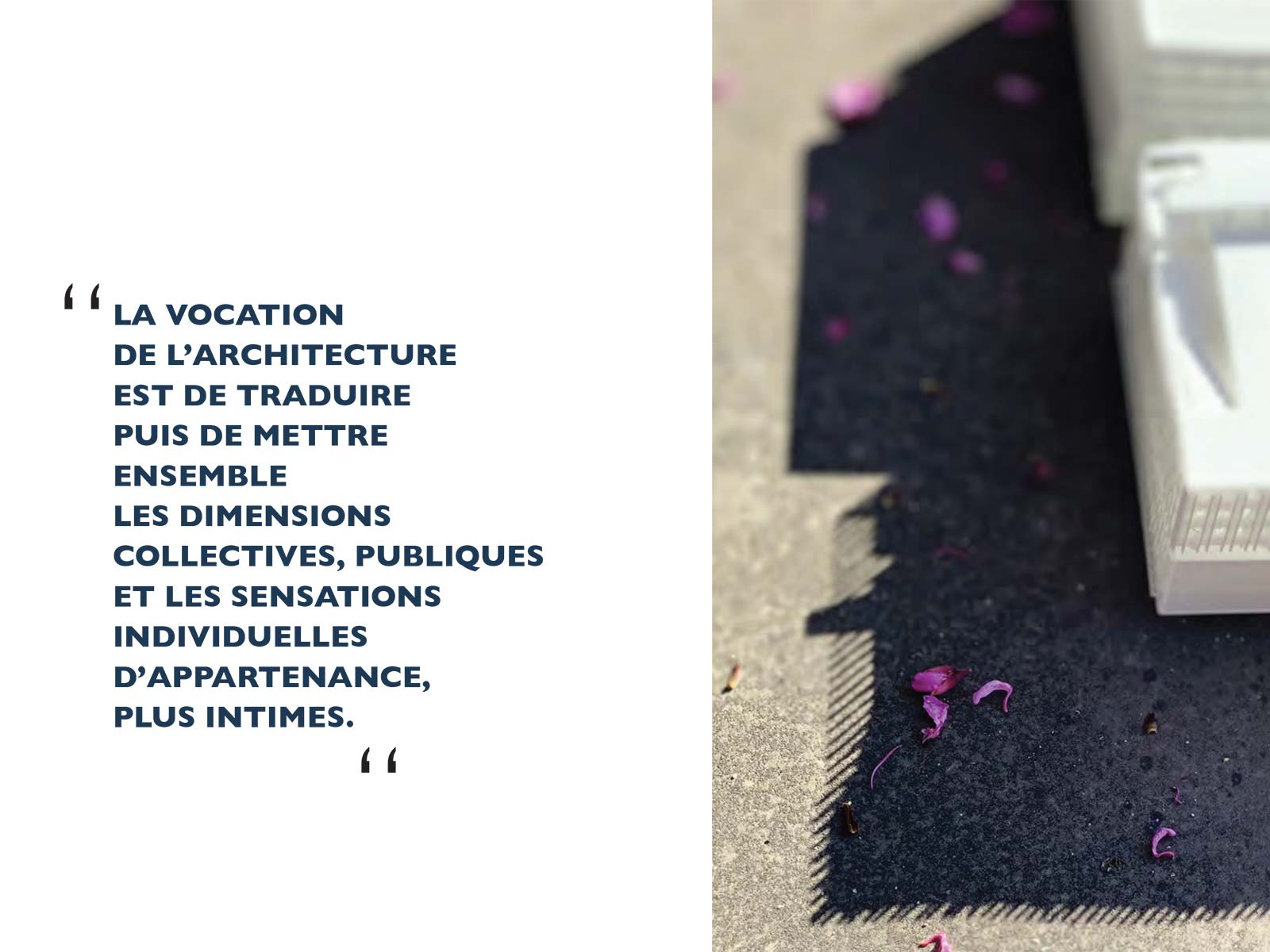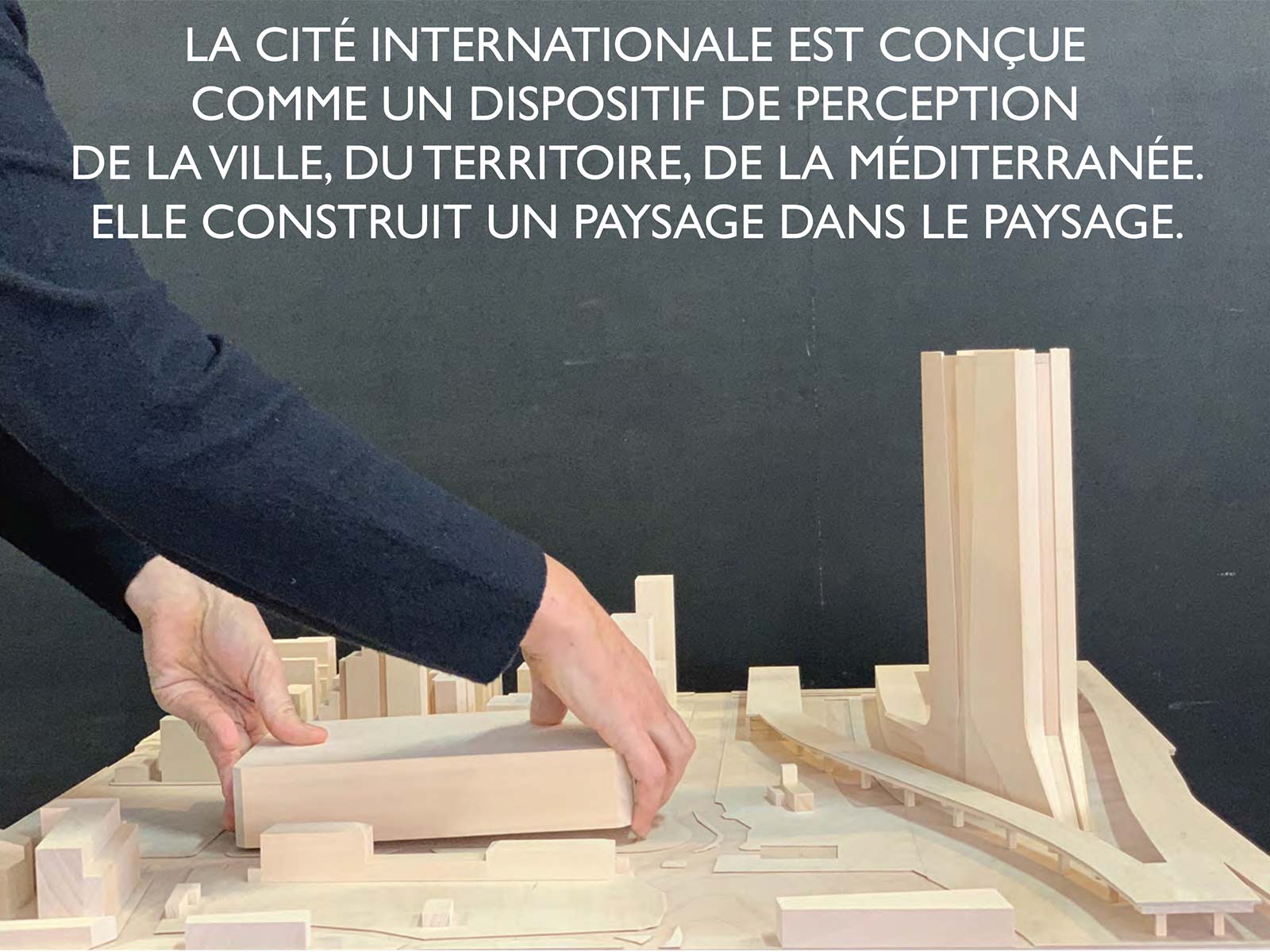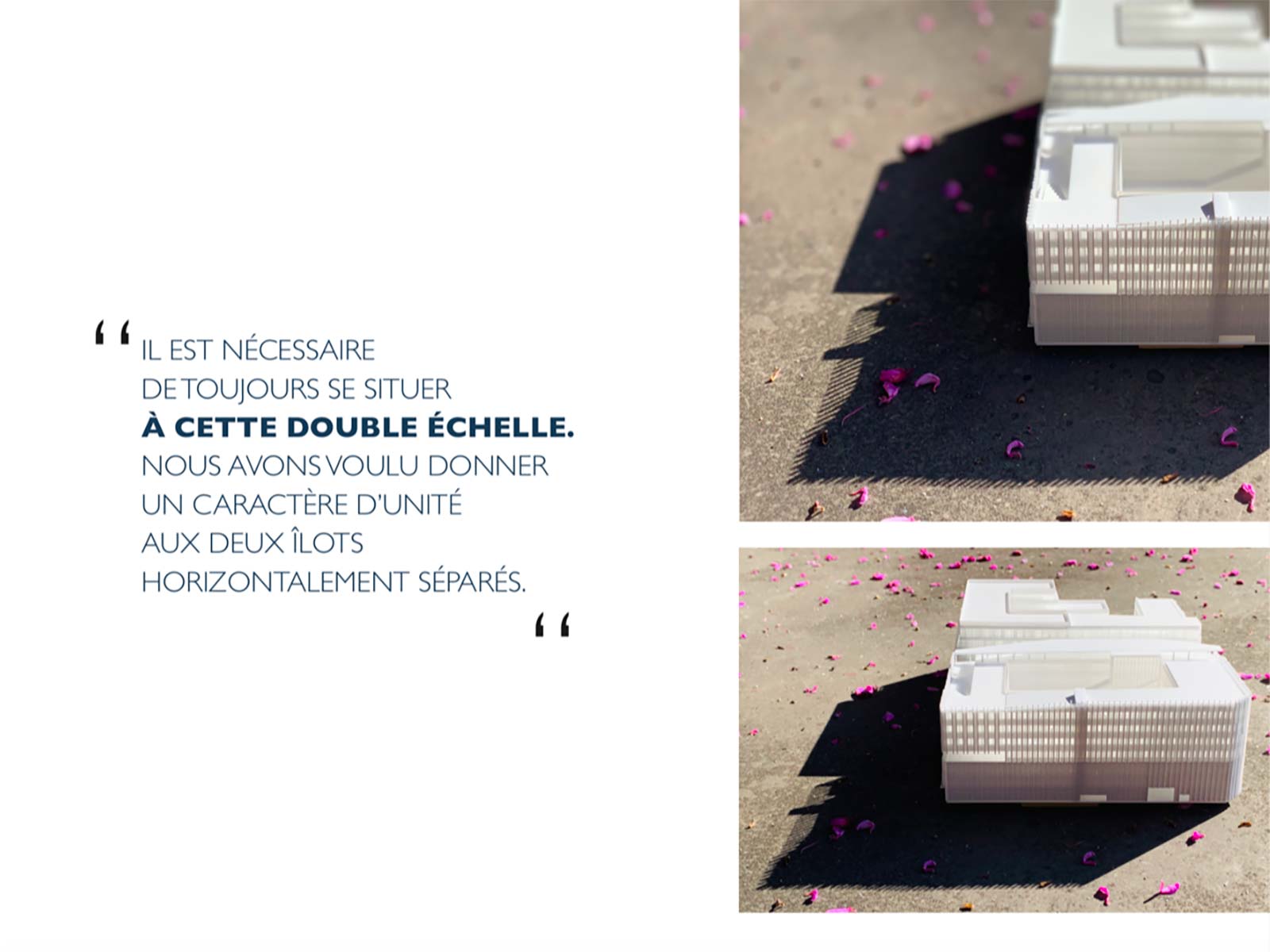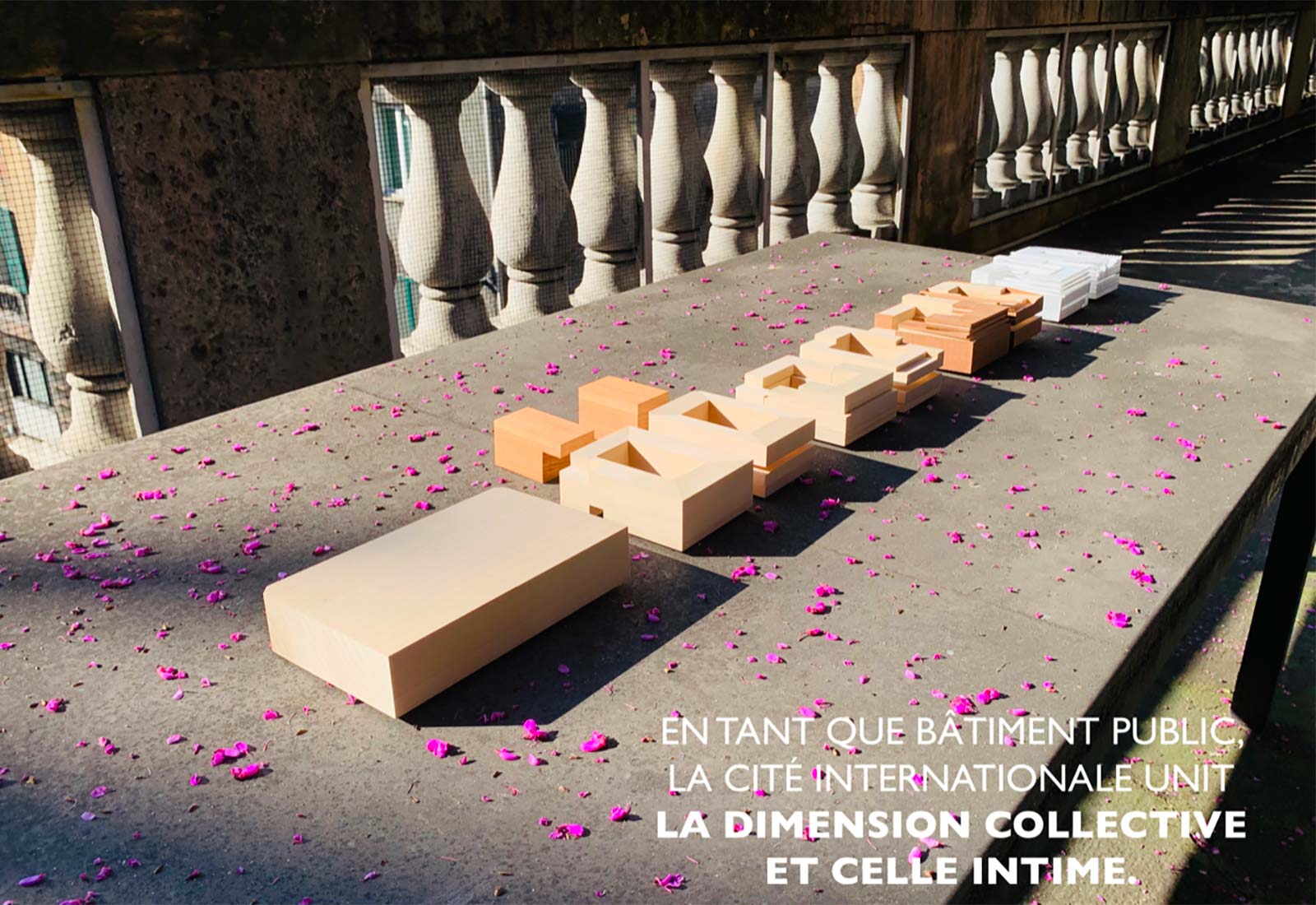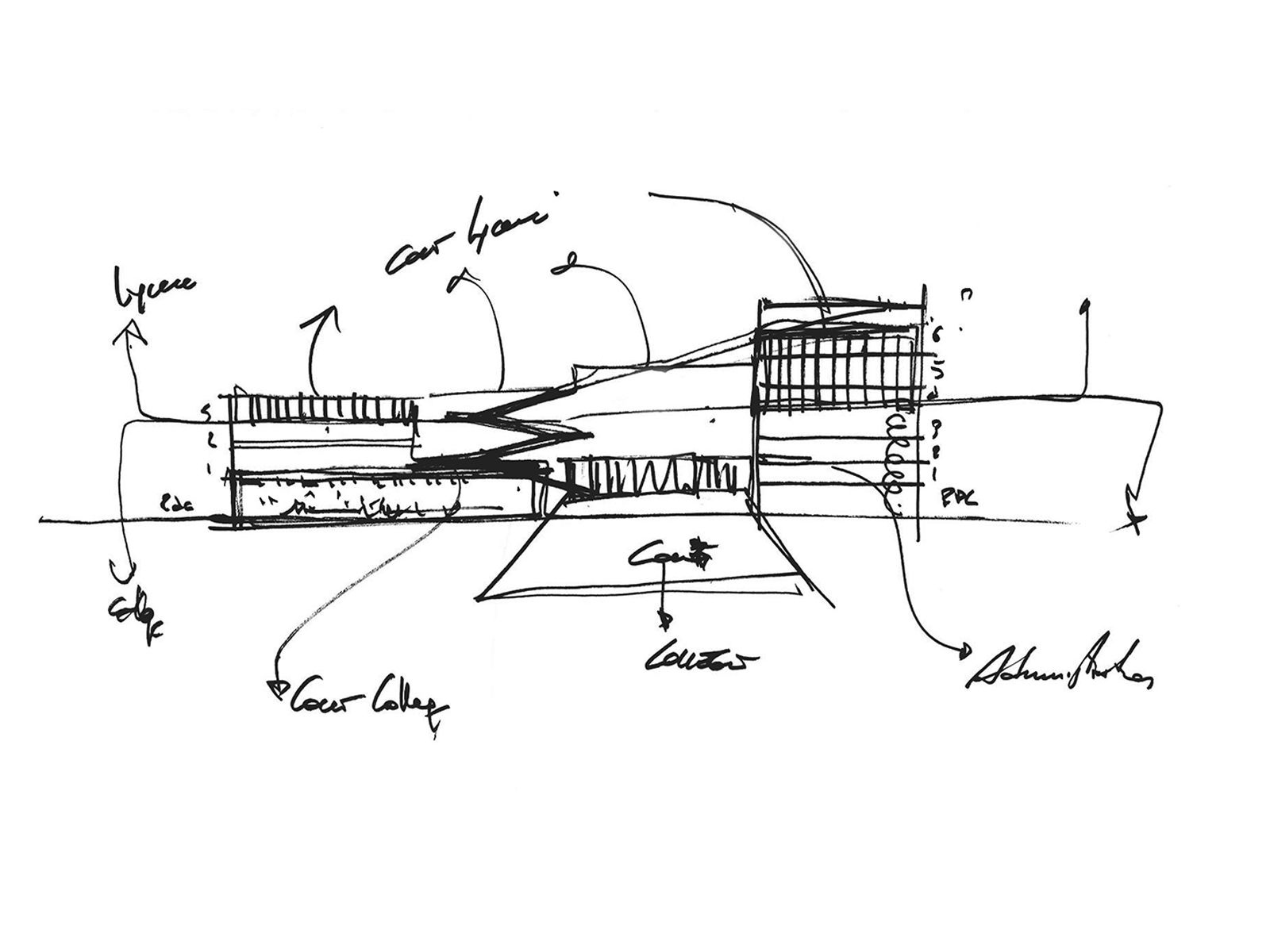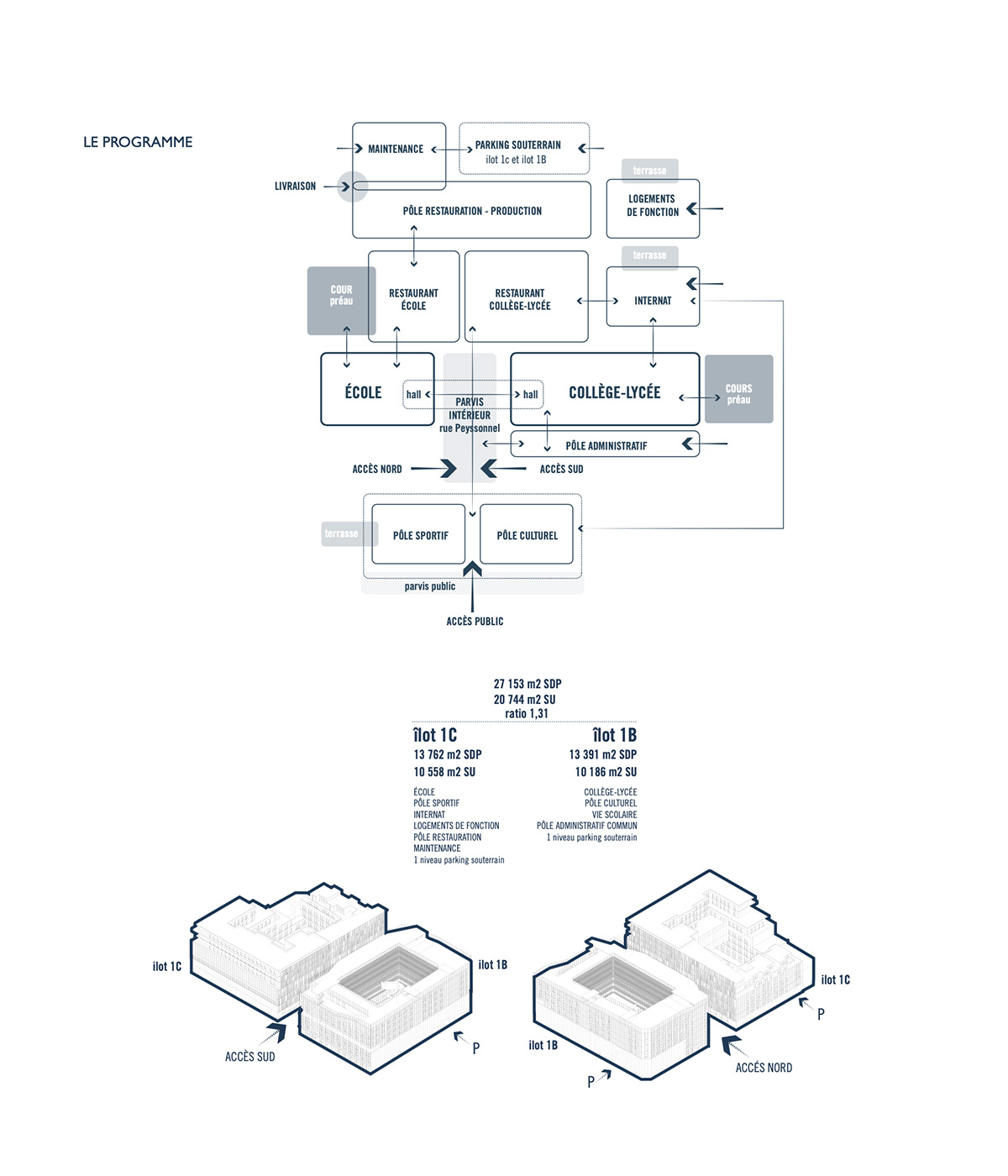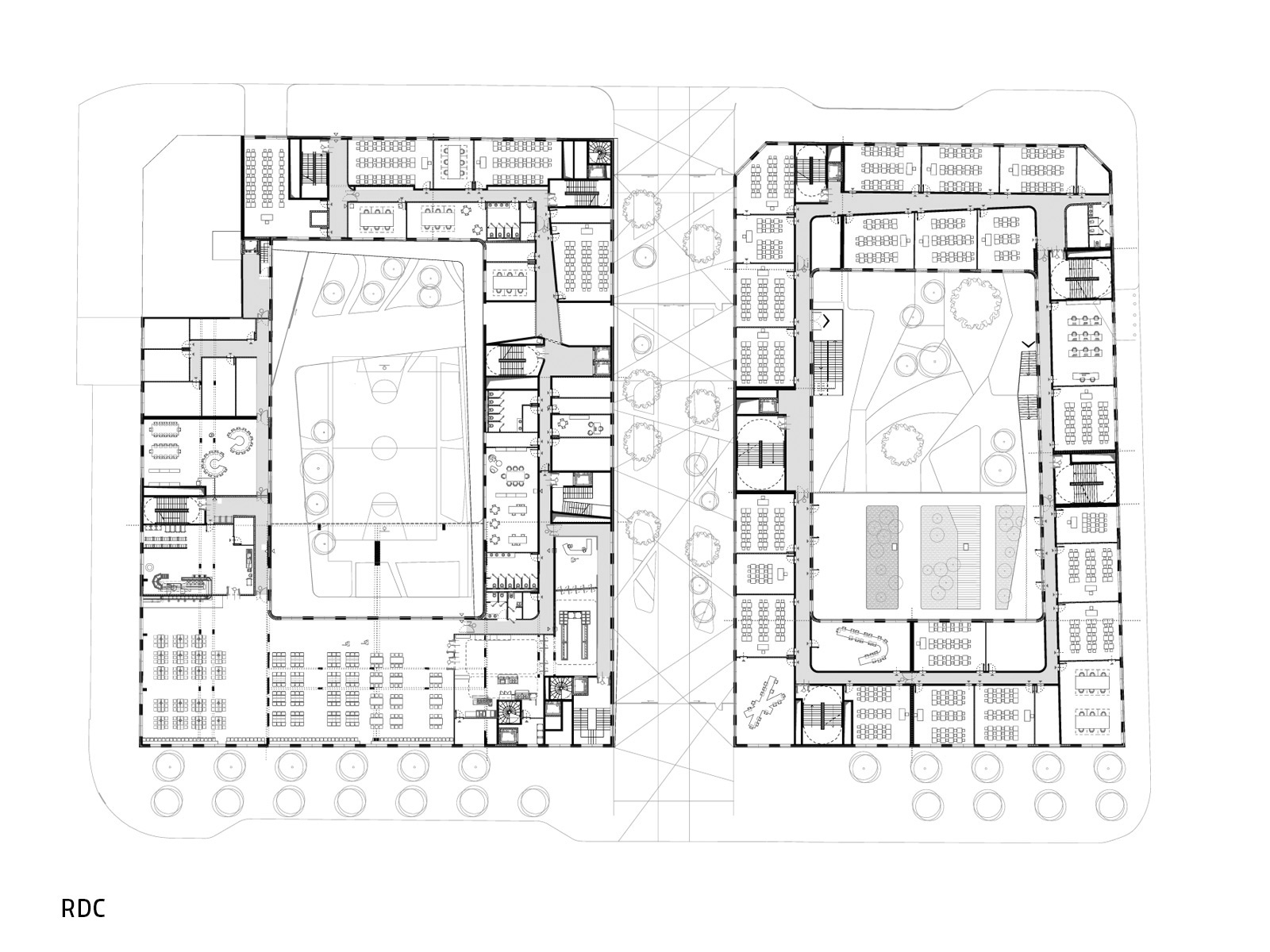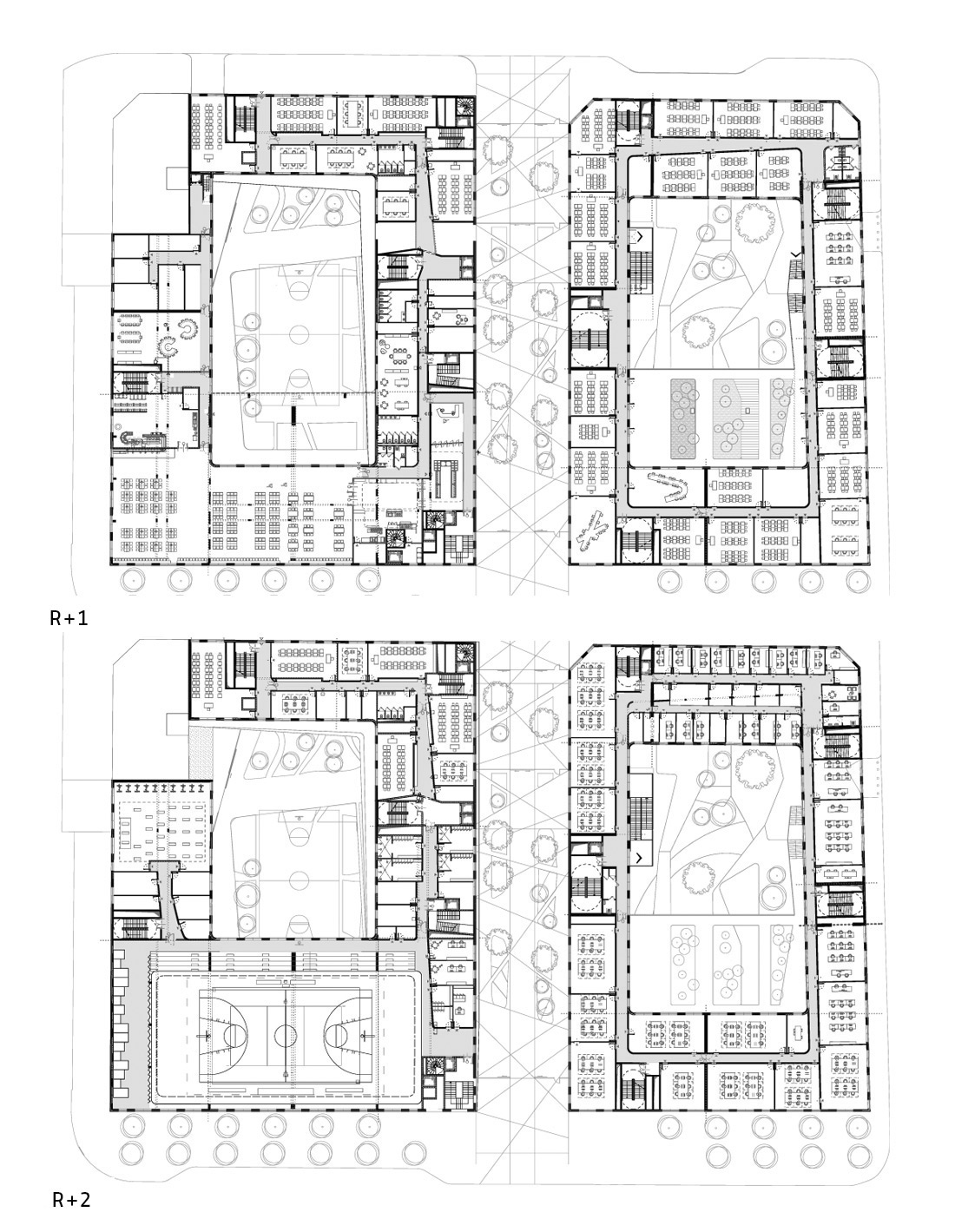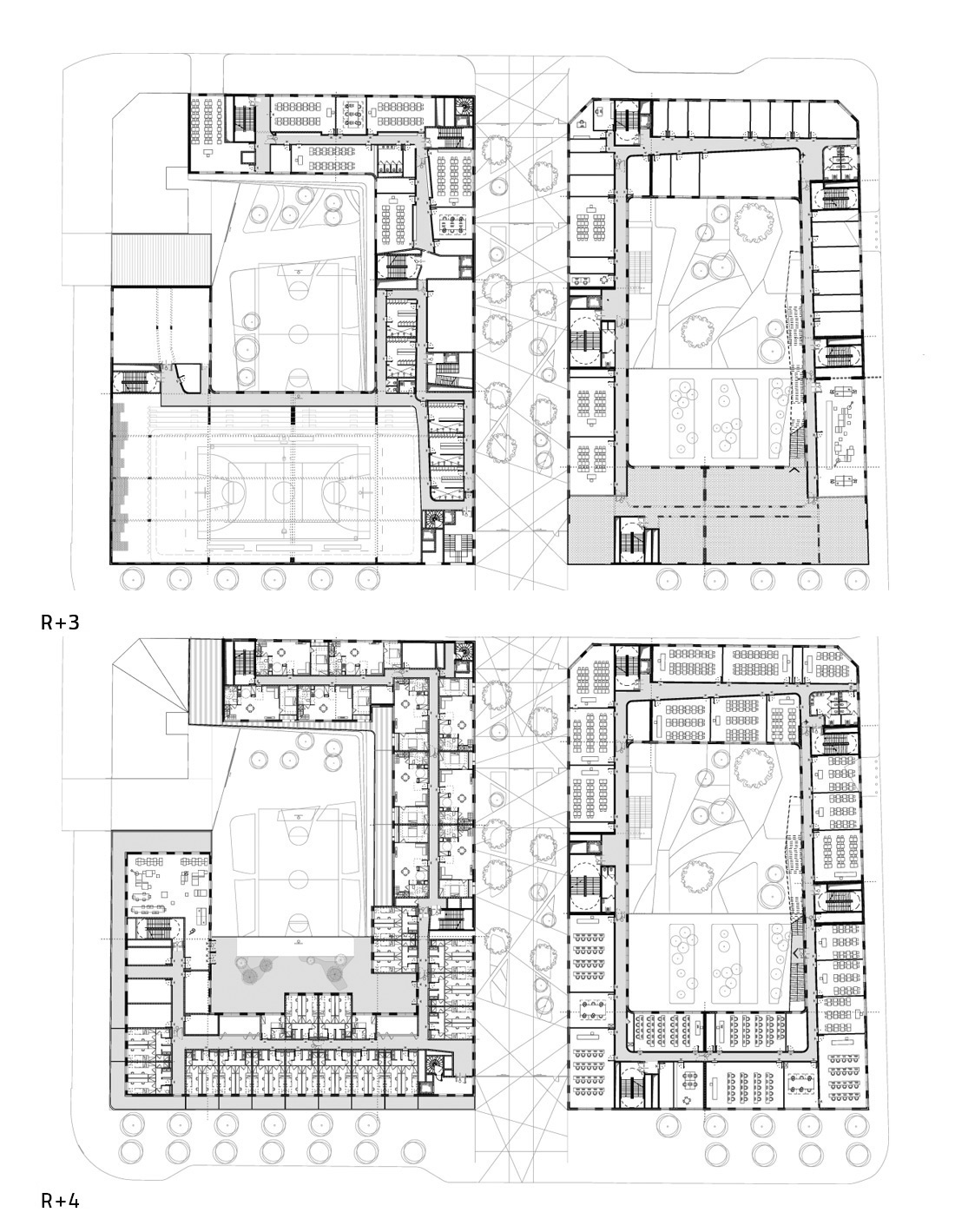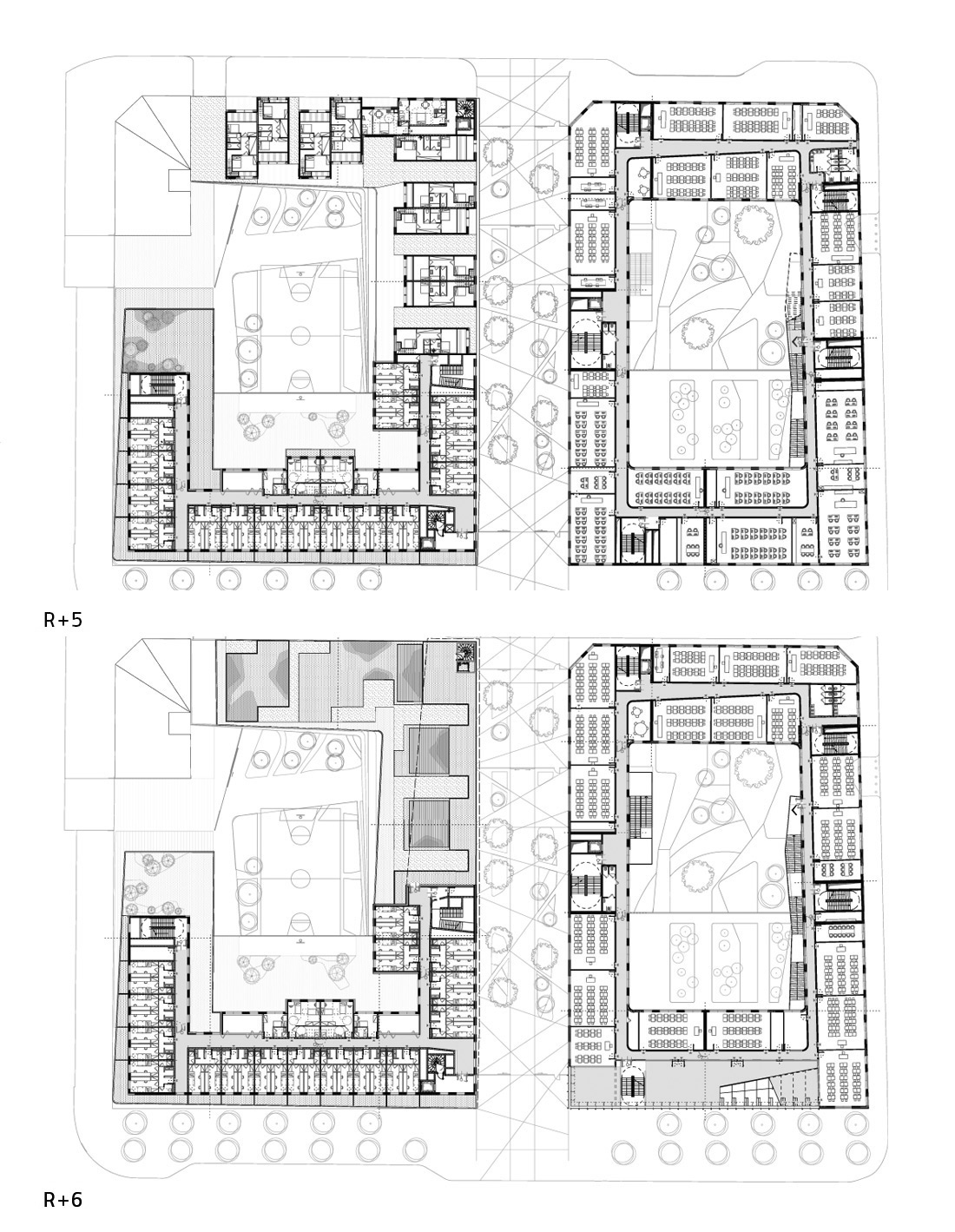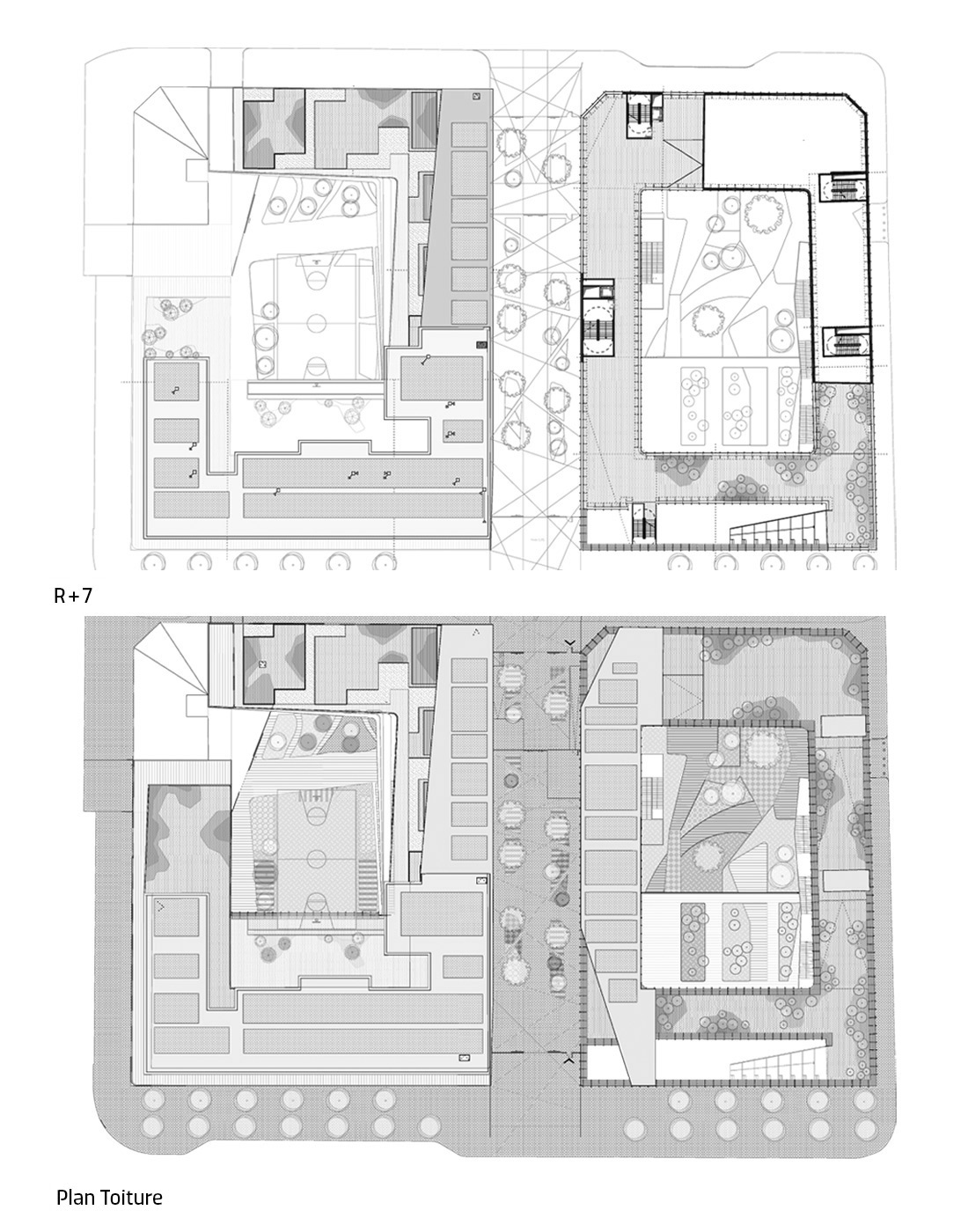 International Scholastic City of Marseille

Marseille, France
2018

program: Construction of the International Scholastic City of Marseille (69 classes – 2,190 students) including a high school of 30 classes (1 050 students), a middle school of 24 classes (720 students), an elementary school of 15 classes (420 students) with a cafeteria, a 200-bed boarding school, 13 accommodations for the staff, a cultural center (with CDI and a multi-purpose room with 400 seats) and a sports center (large 44m x 24m with bleachers and 4 gyms)

> total area: 27 153 sqm
> building 1C (school, sports center, boarding school, staff accommodations, cafeteria, maintenance areas, 1 level of underground parking): 13 762 sqm
> building 1B (college-high school, cultural center, school life, common administrative center, 1 level of underground parking): 13 391 sqm
client: Région SUD
represented by: SPL AREA
project: Alfonso Femia / Atelier(s) Alfonso Femia with ILR Architecture
landscaper: Wagon Landscaping
acoustic – services – structural engineering: TPF Ingénierie
HQE, environmental: Addenda
entreprise mandataire : Cardinal Edifice
entreprise CVC – engagement énergétique – maintenance – commissionnement : ENGIE Axima
entreprise électricité – engagement énergétique – maintenance – commissionnement : ENGIE Inéo
economy control office: CEC
images: ©Atelier(s) Alfonso Femia & Diorama
architectural model: Stefano Rossi
"Marseille is an international city. Marseille is a Mediterranean city.
To think and to imagine an International City, is to think and imagine the history of Marseille, a city that has been for centuries a place of destination, flows, migrations, commercial and social exchanges." AF
Marseille is one of the major european cities undergoing great transformation, it is a city that develops itself from south to north with the idea of regaining its territory.
The project of the International City is located in an area that connects the historic city and a part of the city that is now under development where different urban, social and human characters appear for the first time: the urban texture, the verticality of the towers, the seafront with the port.
Everything is transformed: the ways of living, the ways of meeting each other, this is the ideal place for the creation of a place for training and future the International City.
Marseille is an international city. Marseille is a Mediterranean city.
To think and to imagine an International City, is to think and imagine the history of Marseille, a city that has been for centuries a place of destination, flows, migrations, commercial and social exchanges.
The International City project meets the international dimension of the city, its representation and its belonging.
The project has this dimension.
It is Mediterranean in its way of experiencing its light, its materials.
It is international in its hybridization, in its stratification, in its way of building a landscape within the landscape so that the diversity of the project's moments of the project can become a real place.
This is the characteristic of typically international hybrid places.
This is the dimension that Marseille already owns and will own even more thanks to the International City project.
• PROJECT VIDEOS:
>
International Scholastic City of Marseille