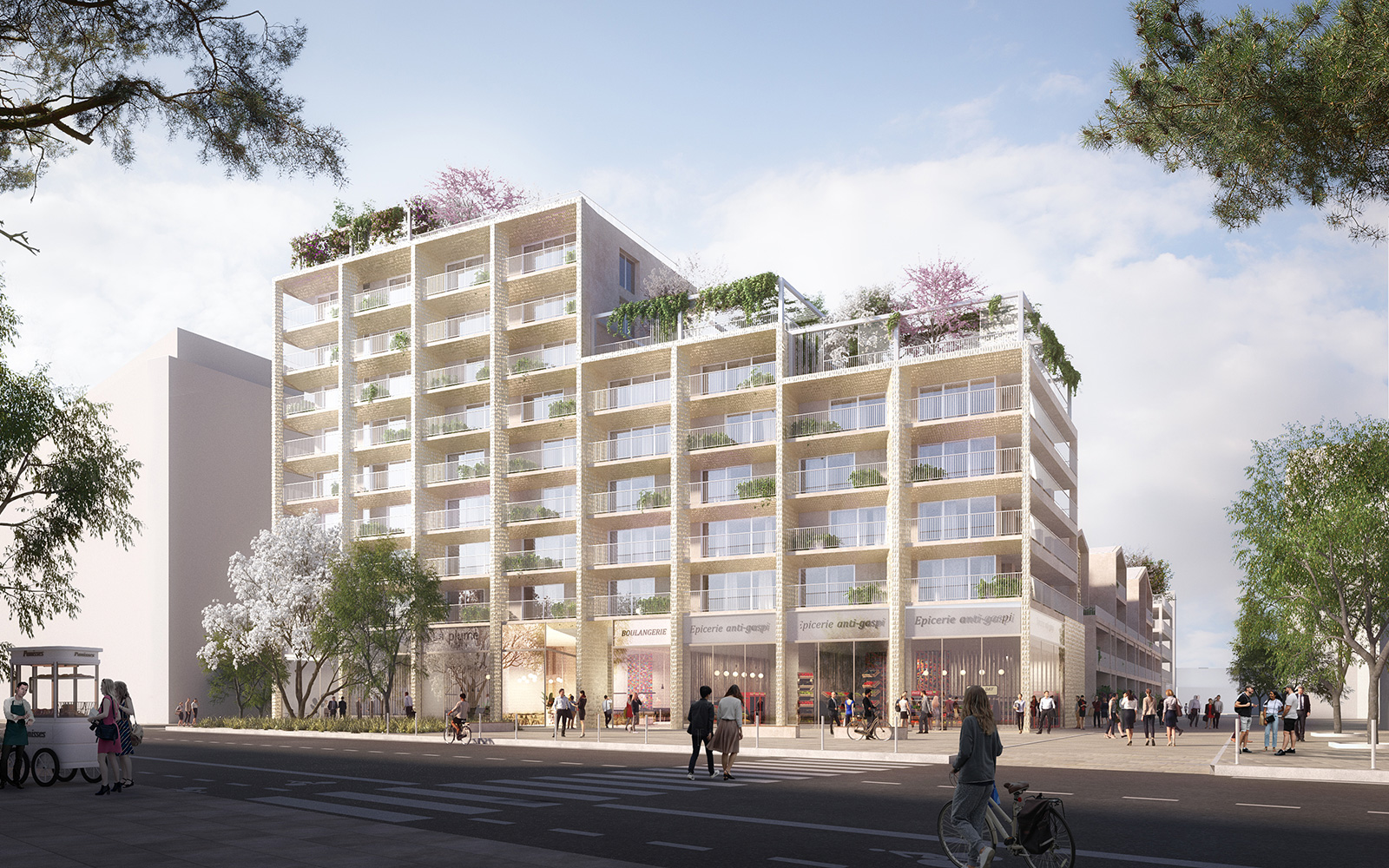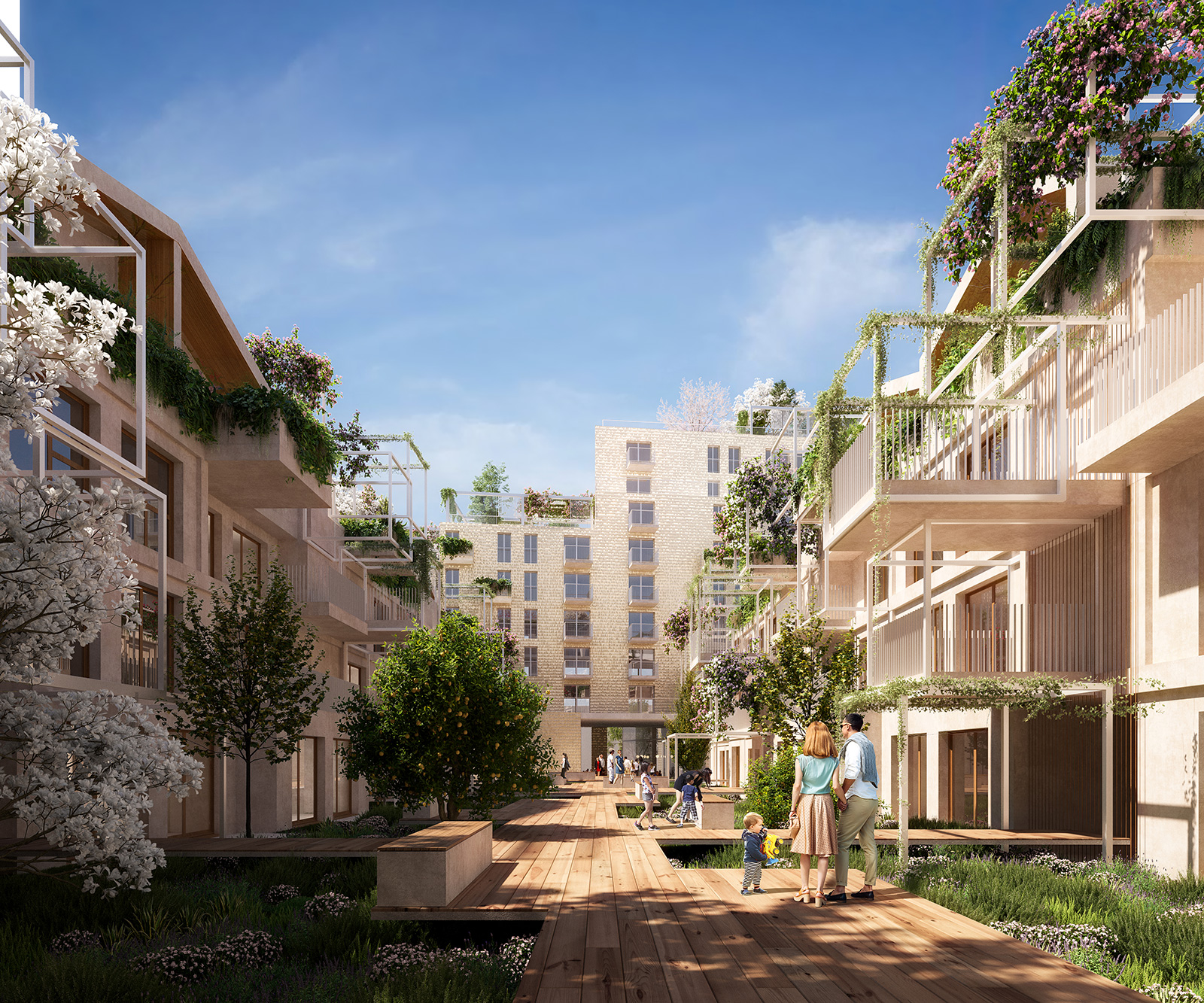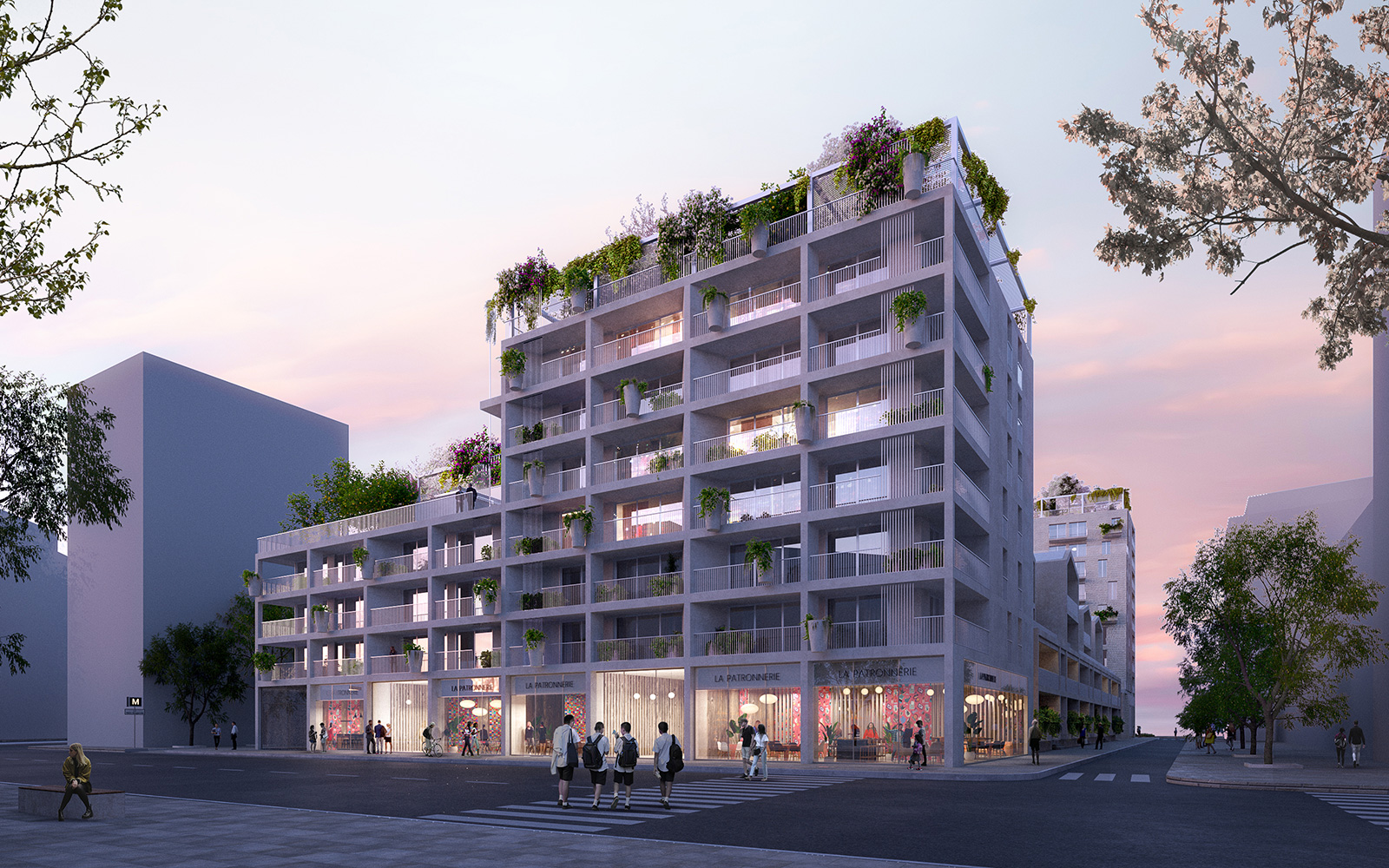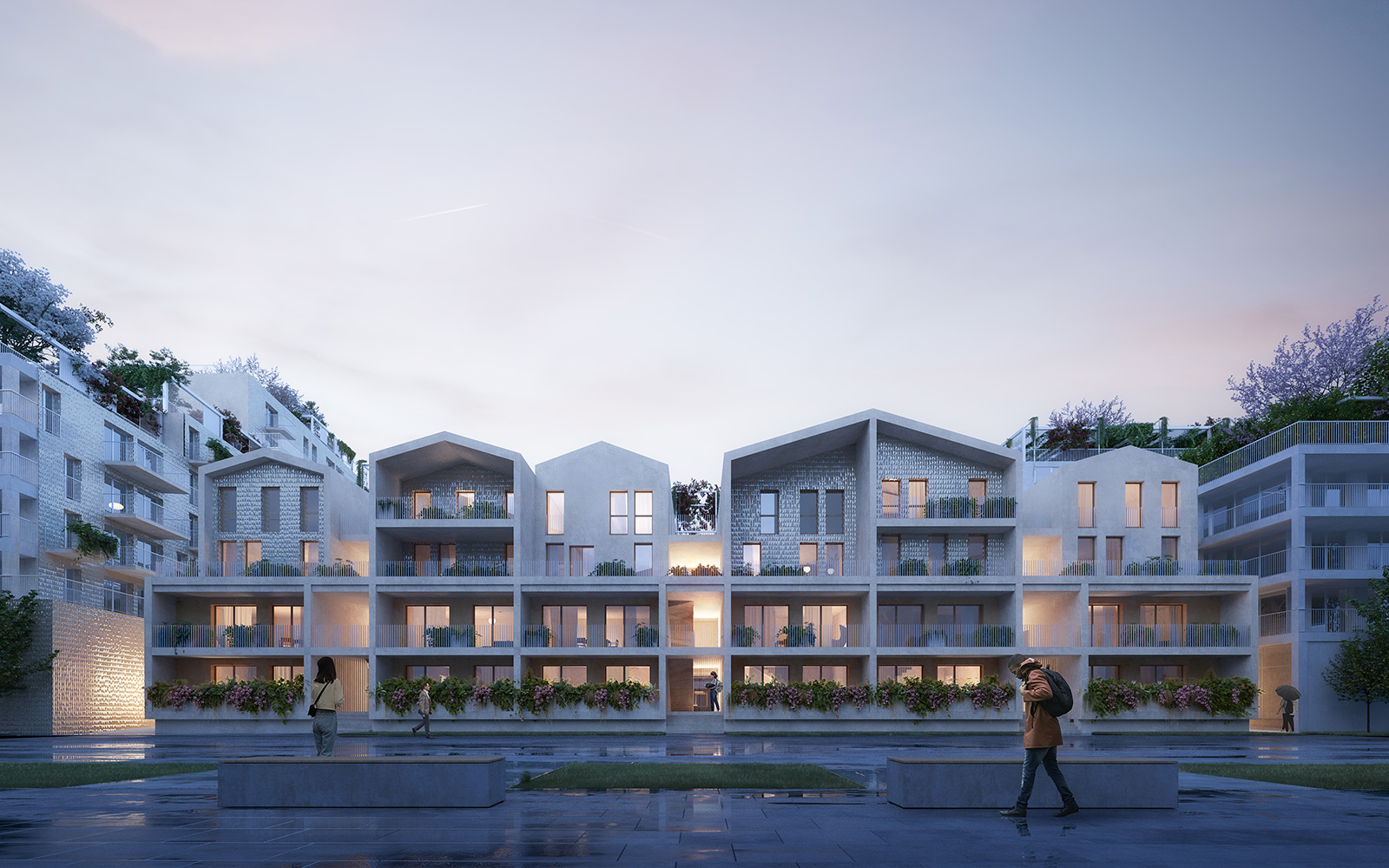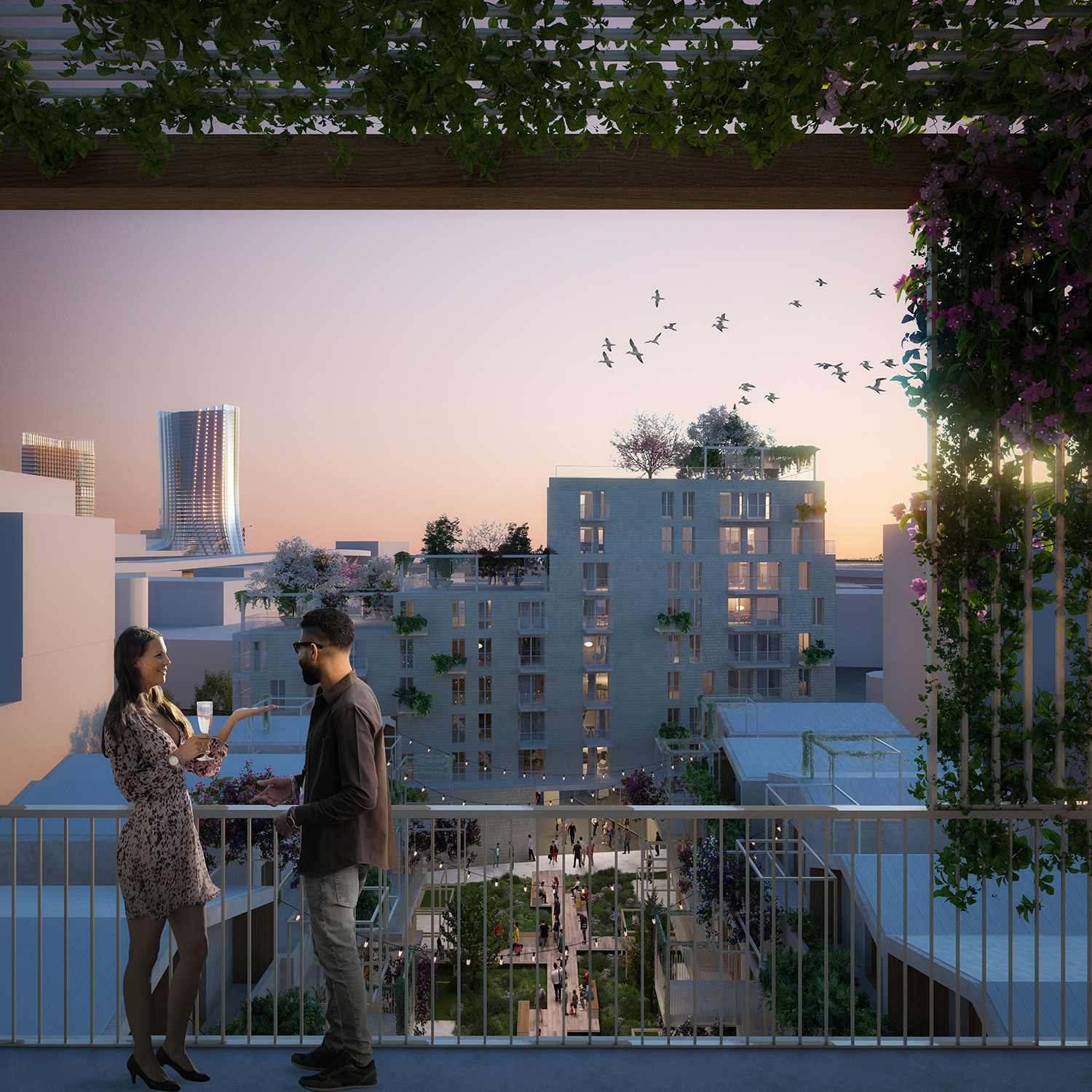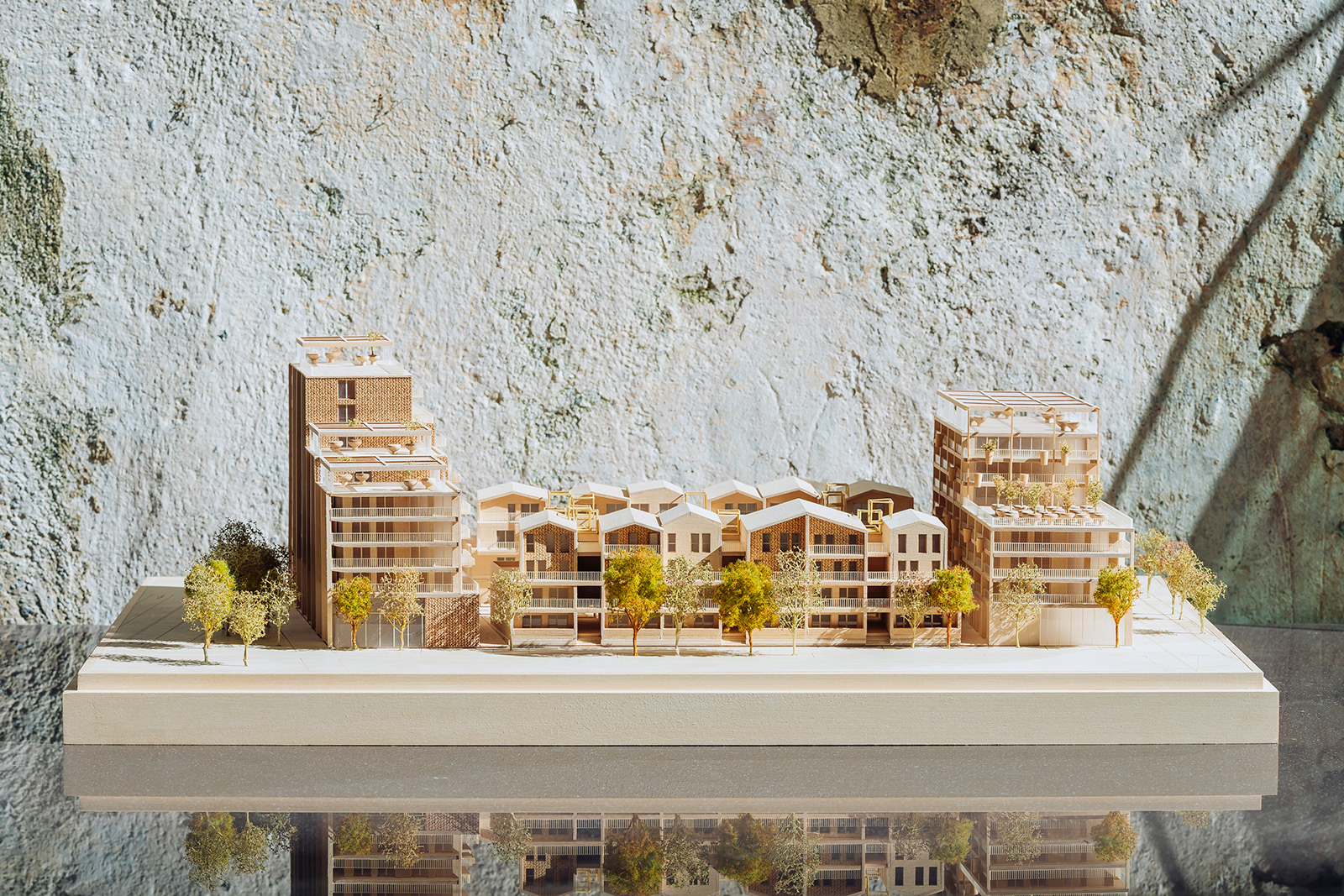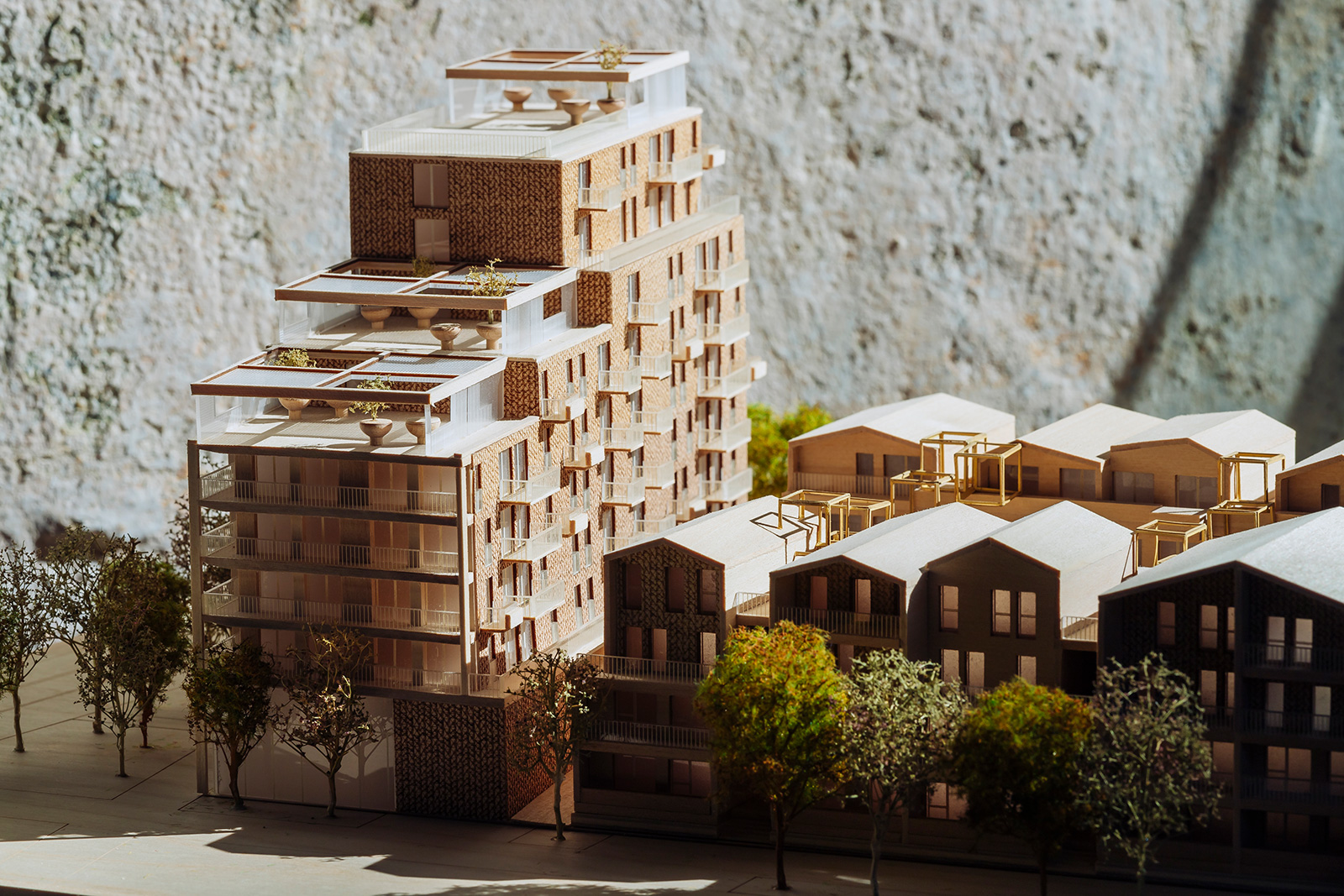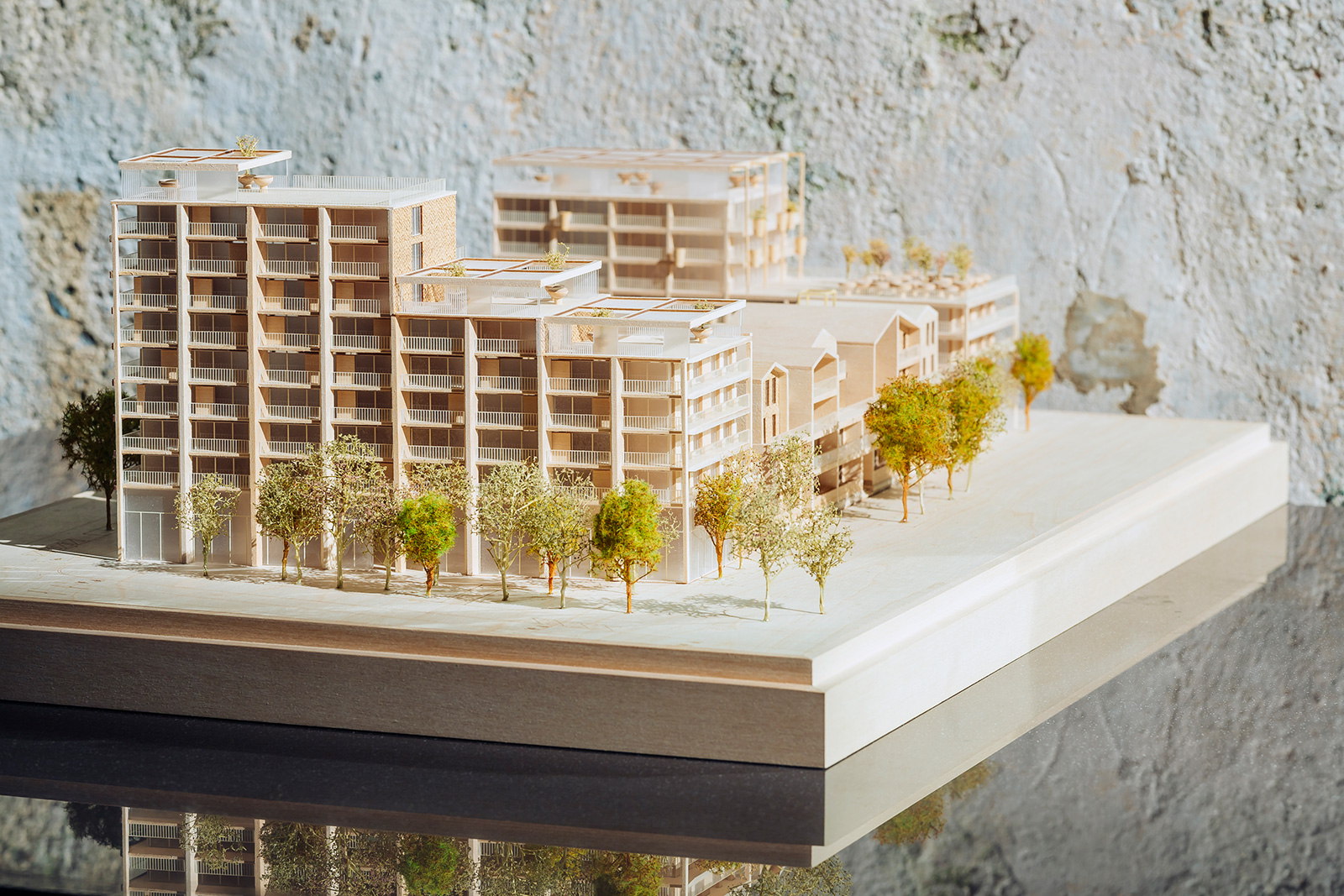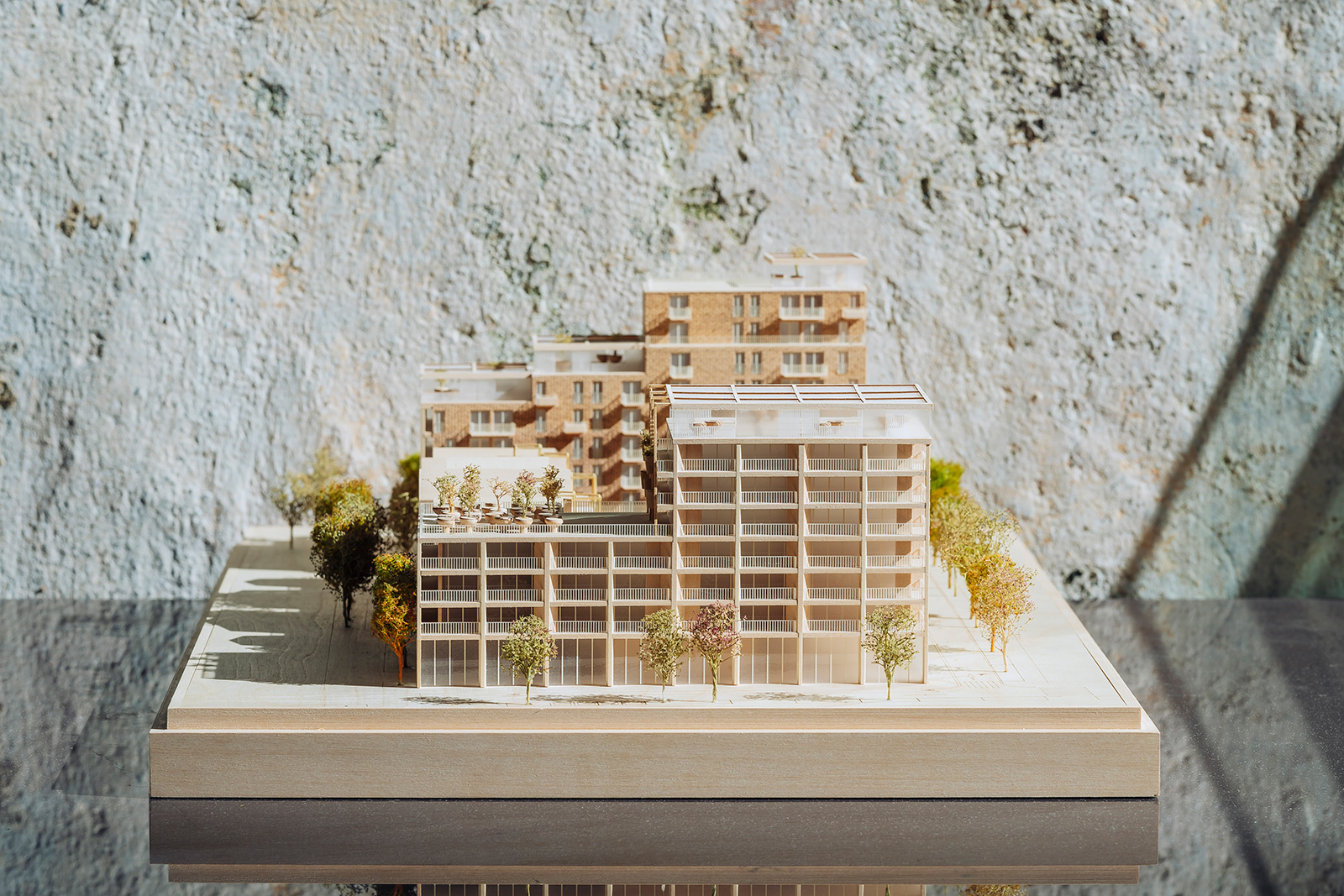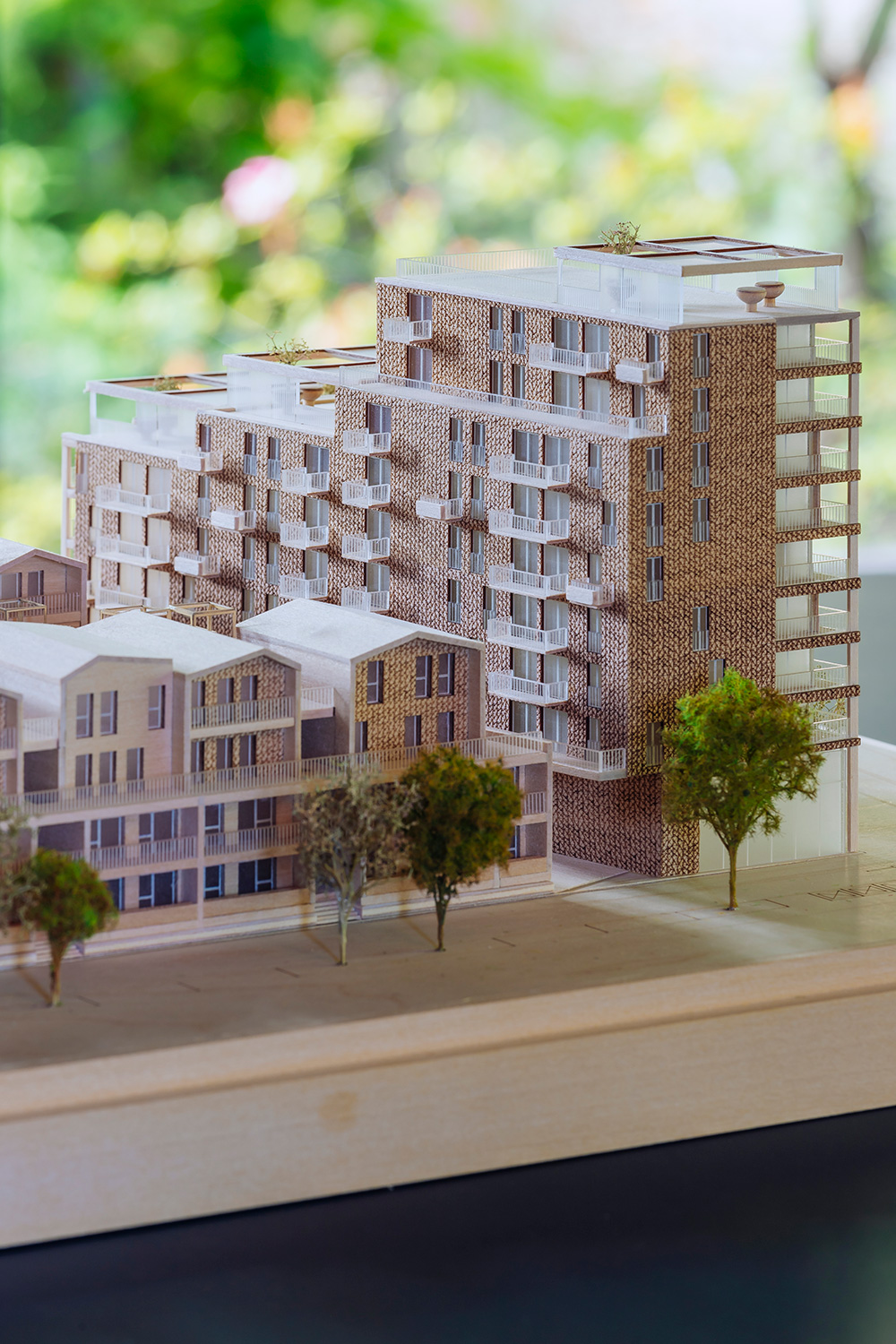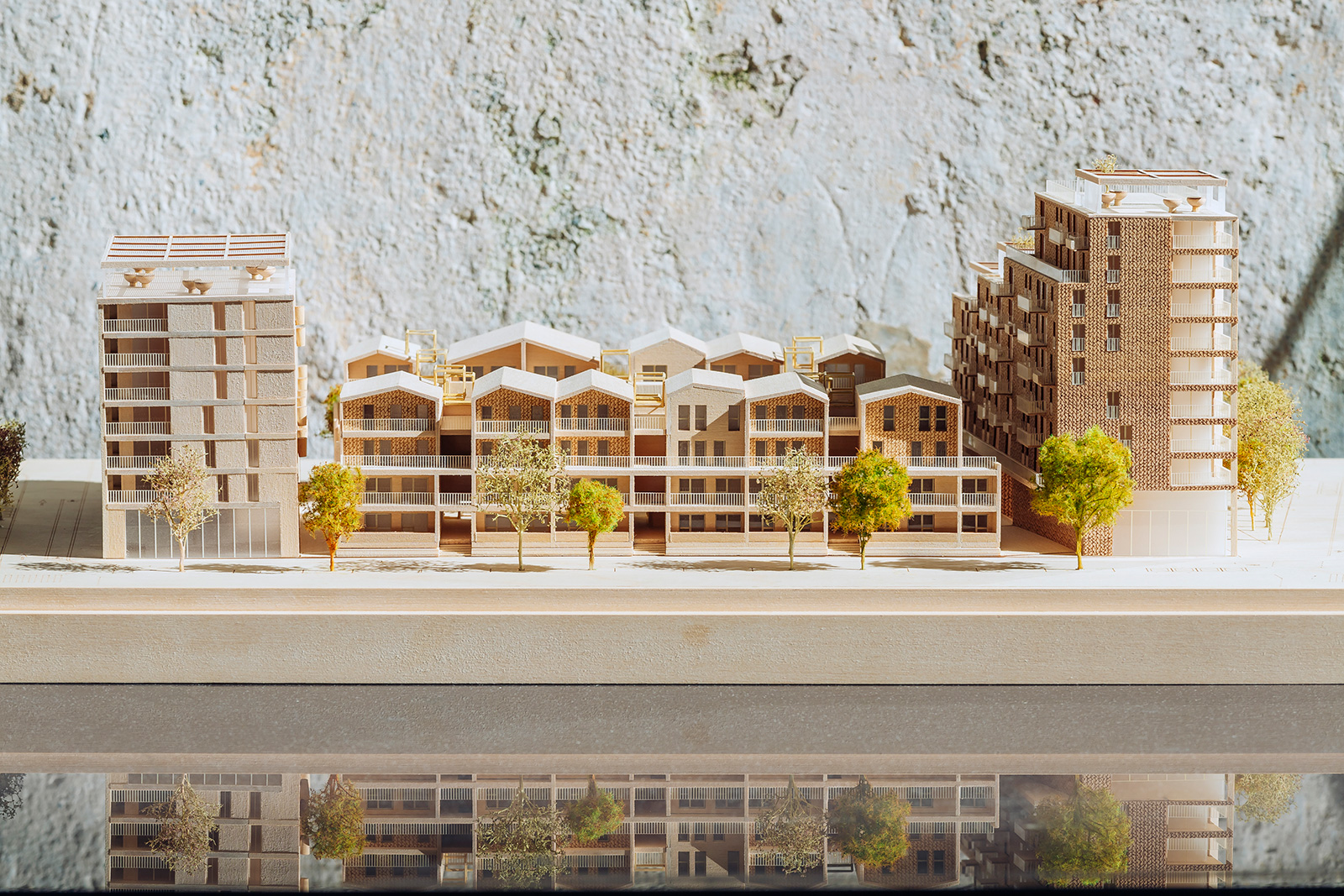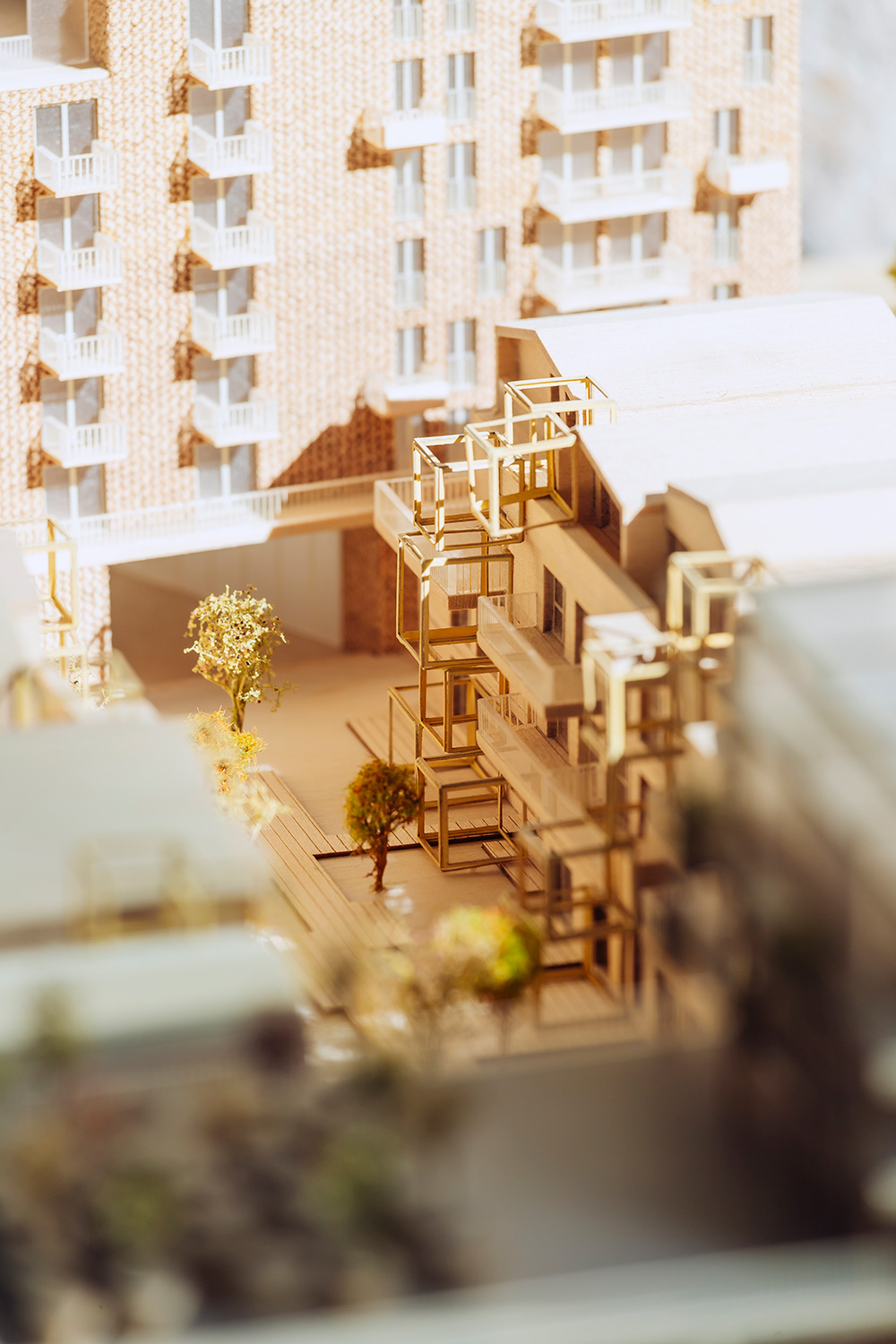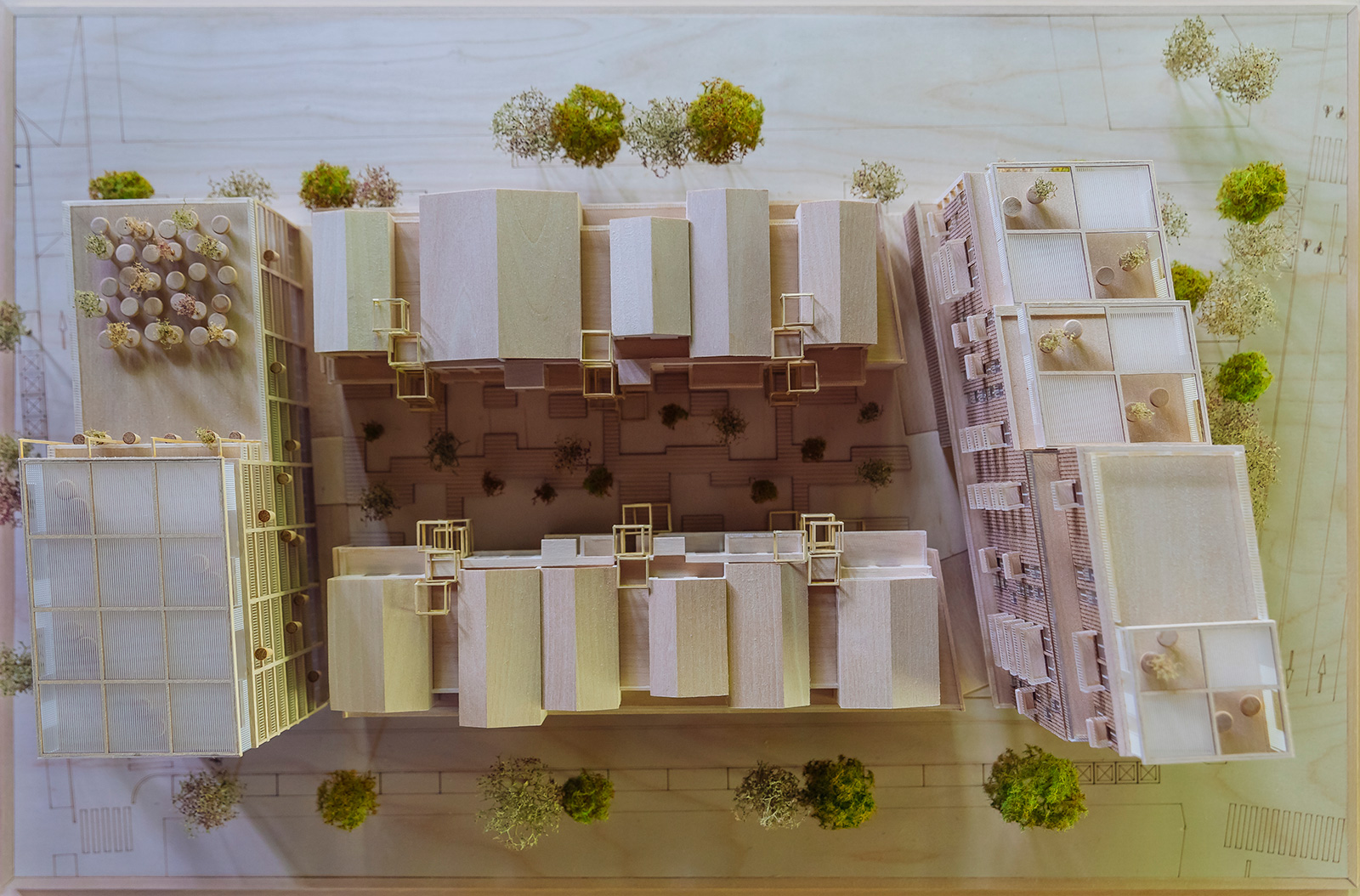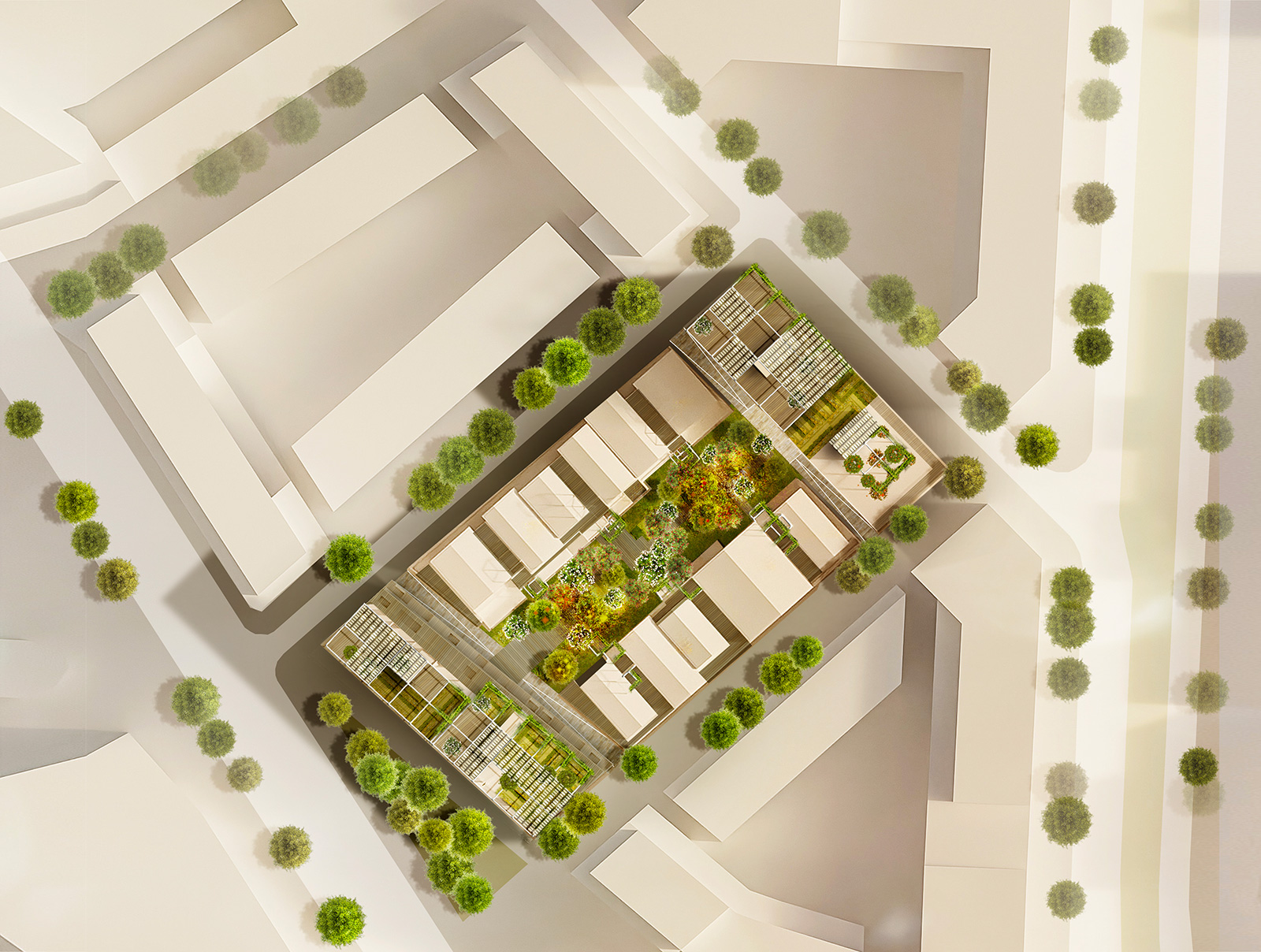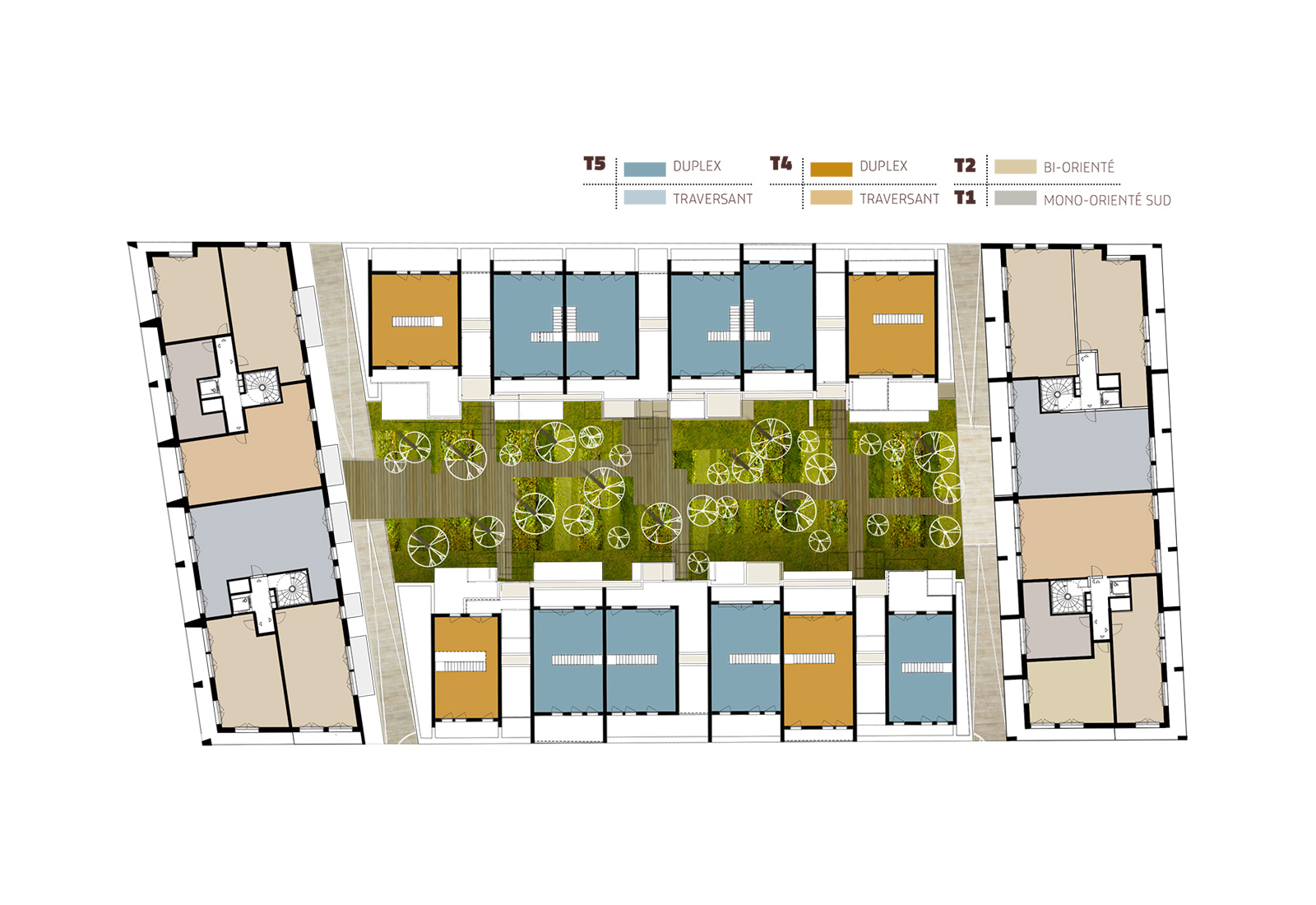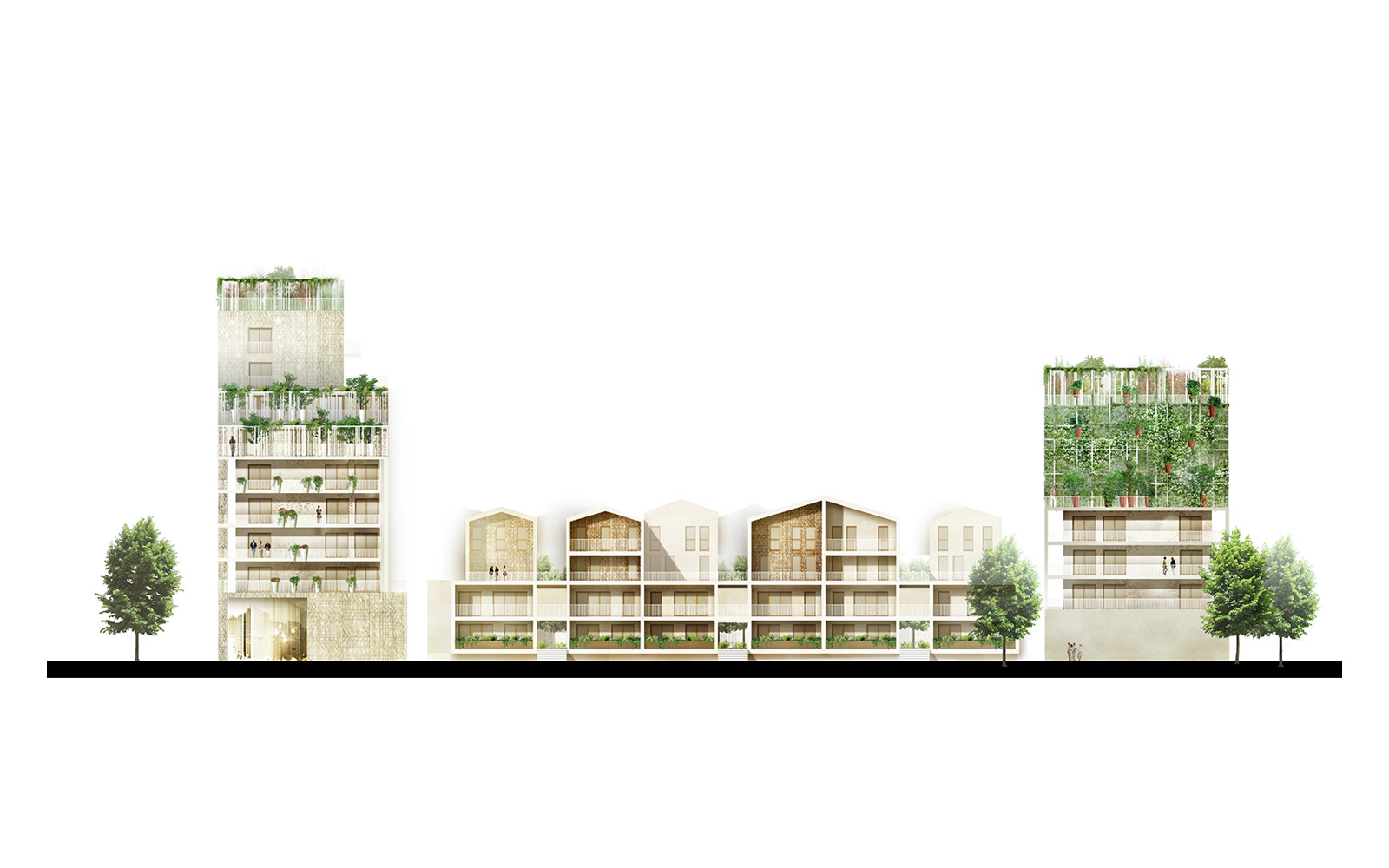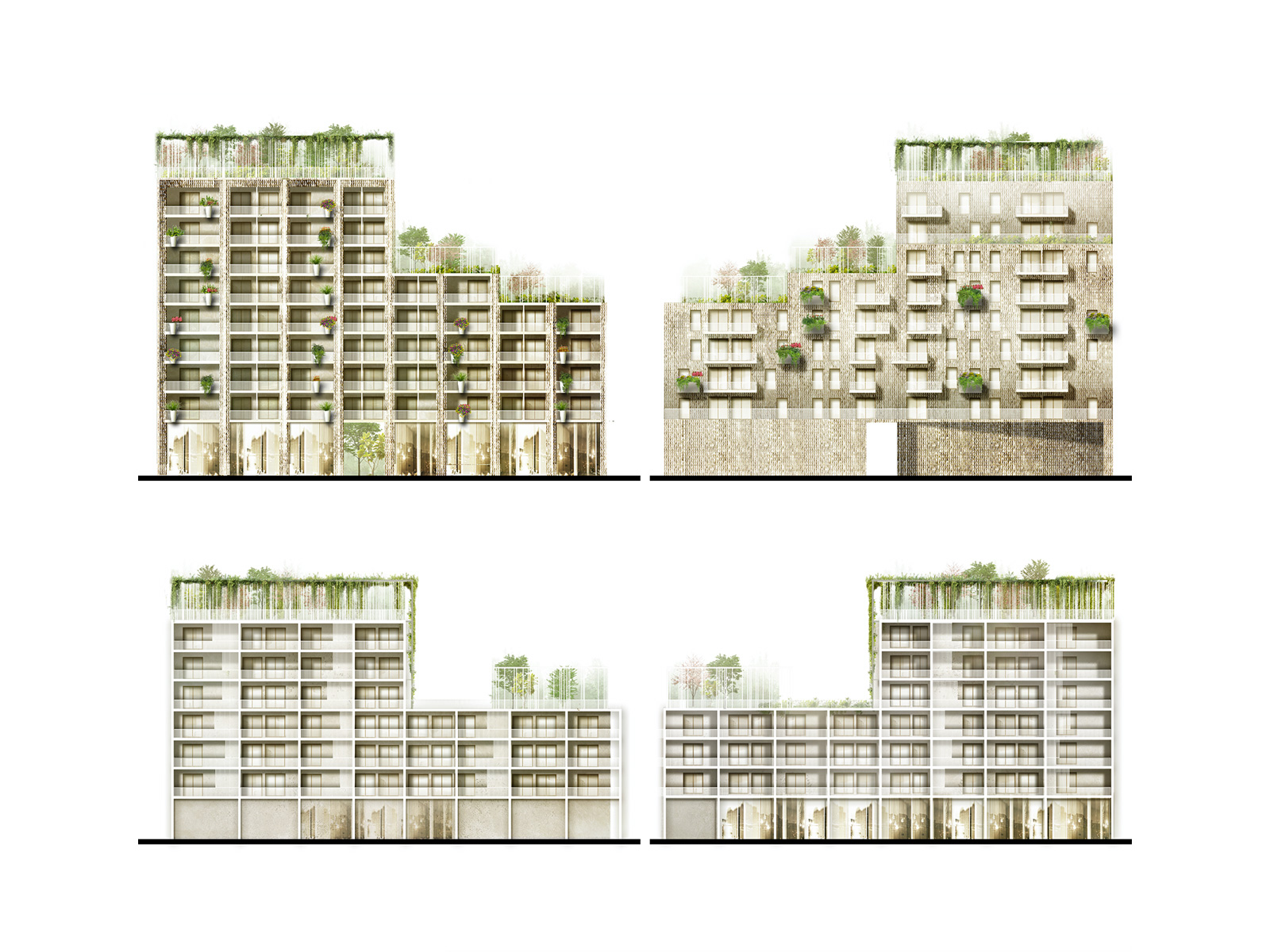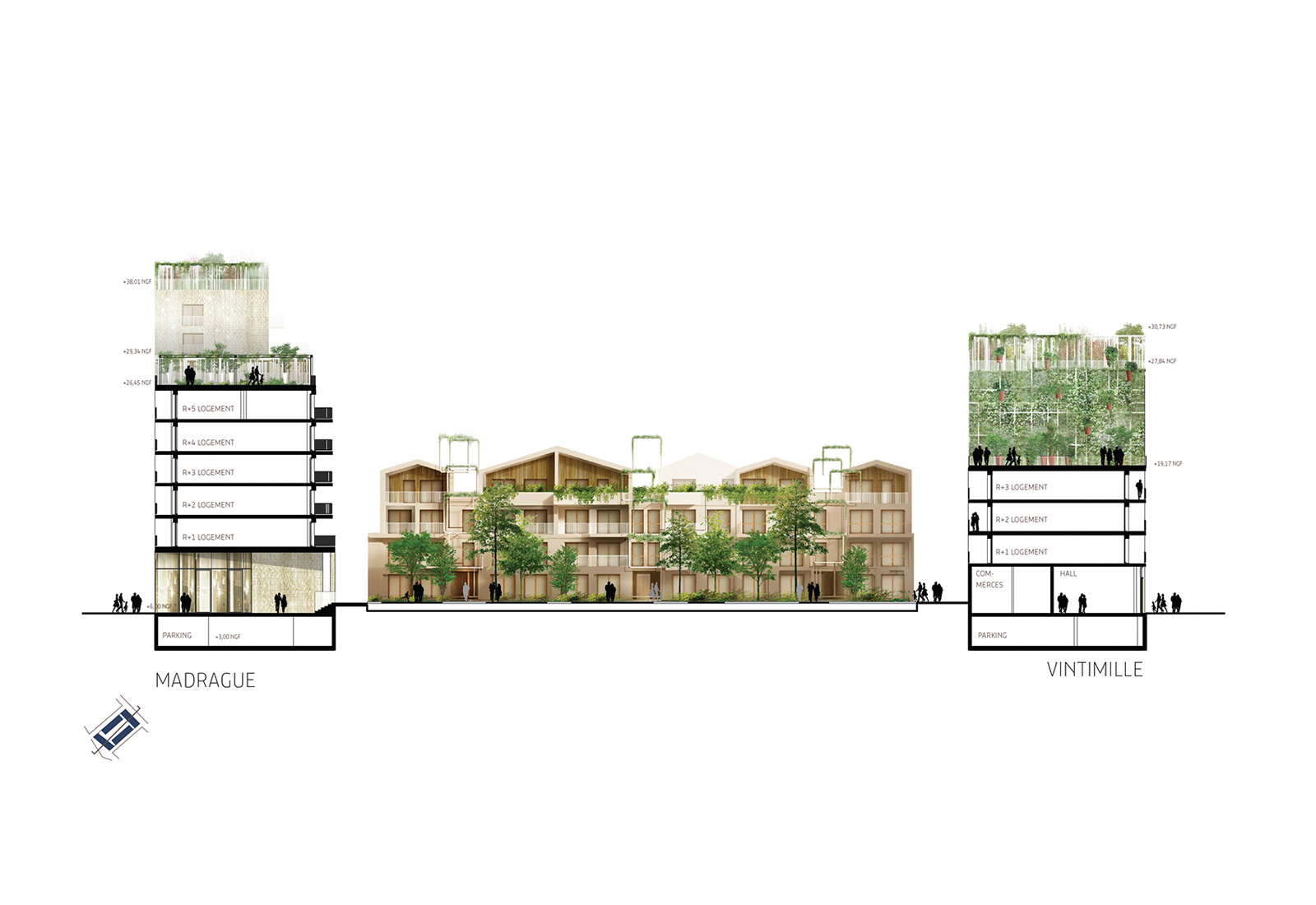 Lot Cazemajou 04, ZAC Littorale – Euroméditerranée 2

Euroméditerranée 2, Marseille, France
competition 2021

program: Construction of a residential complex, with 126 apartments both owner-occupied, subsidized ownership, social, and commercial properties, a parking lot on the underground floor that can hold 118 cars and 21 motorcycles, a central park, and green terraces in the Cazemajou 4 lot in Marseille
> total area: 8.800 m2
– social housing: 2 018 m2
– subsidized housing: 807 m2
– residences in ownership: 5 247 m2
– commercial activities: 729 m2
client: Groupe Pichet
Alfonso Femia / Atelier(s) Alfonso Femia with Versini Architectes Associés
services and structural engineering: Sigma Ingénierie
environmental engineering: Citae
wood: Charpente concept
acoustic engineering: Peutz & Associés
environmental quality: BDM niveau Argent, E2+C1- , Cep RT2012 – 10% minimum et Bbio-20%
images: ©Atelier(s) Alfonso Femia & Diorama
"Working with the material of the Mediterranean: light, in a play of changing reflections with the colours of the sky, thanks to diamond ceramics. Opaque surfaces and hollow volumes also protect the other side of the light: the shadow." AF
The program distributes the apartments between ownership, assisted ownership, and social rent combined with the creation of commercial spaces on the ground floor. The lot that delimits the rectangular lot CAZ04 is diagonally oriented on a north-south axis, its shorter sides are aligned with Chemin de Madrague Ville to the south-west and to the north-east on the boulevard de Vintimille. These two lines constitute the fronts built on the major public spaces of the site, while the other two sides are aligned on intra-district service roads resuming the road network inherited from the previous activities and programmatic assignments of the site.
Therefore, the housing units are distributed on the one hand in the building aligned with the Chemin de Madrague Ville according to the social housing buildings typology and equal to 8 levels on the ground floor and on the other, in the building the so-called intermediate housing buildings aligned on the long sides of the block.
These intermediate habitats with 3 levels on the ground floor are also home of subsidized fee dwellings. Finally, the social rented accommodations are grouped in the collective building aligned on the Boulevard de Vintimille and which rises up to 6 levels above the ground floor.