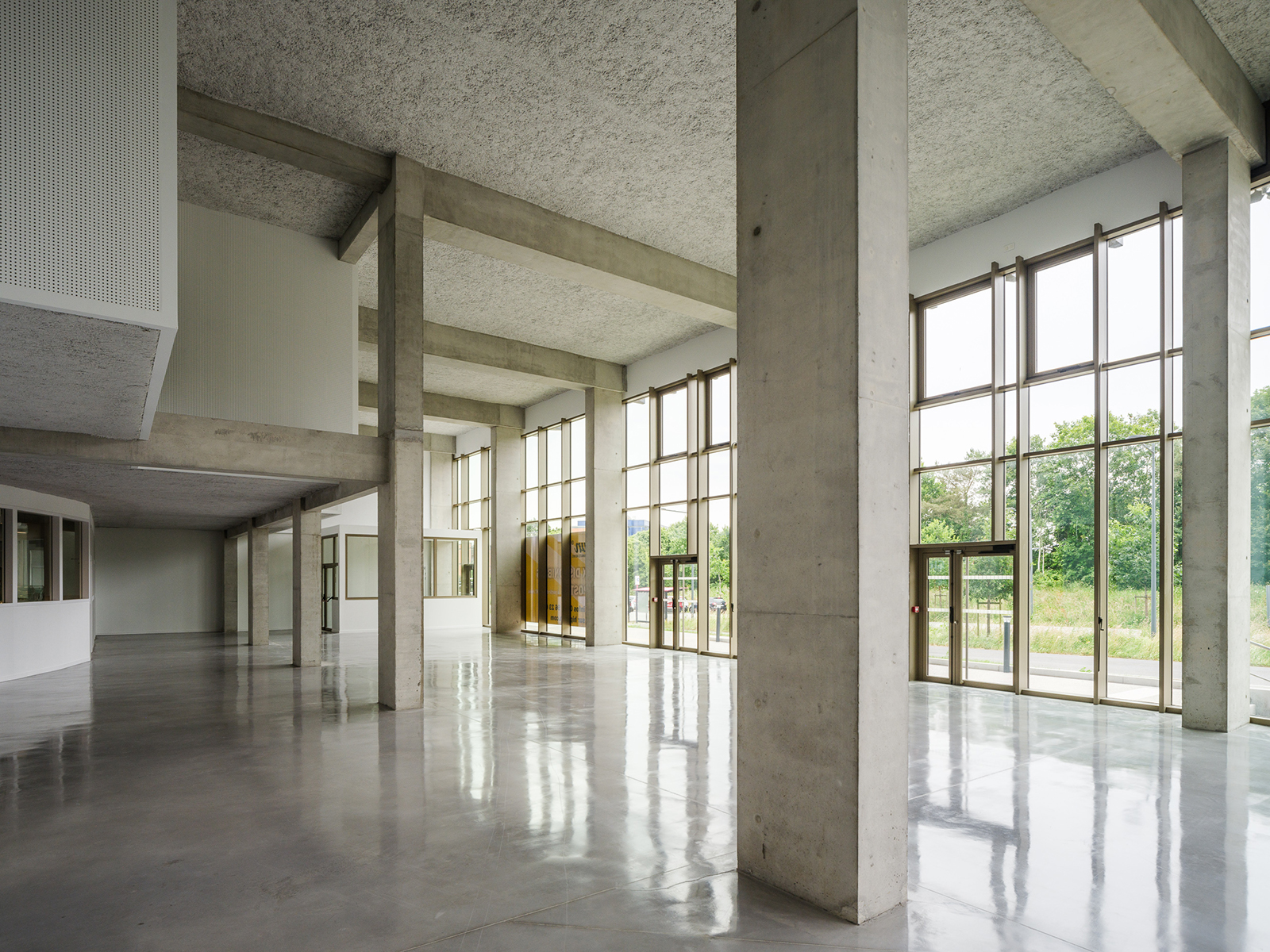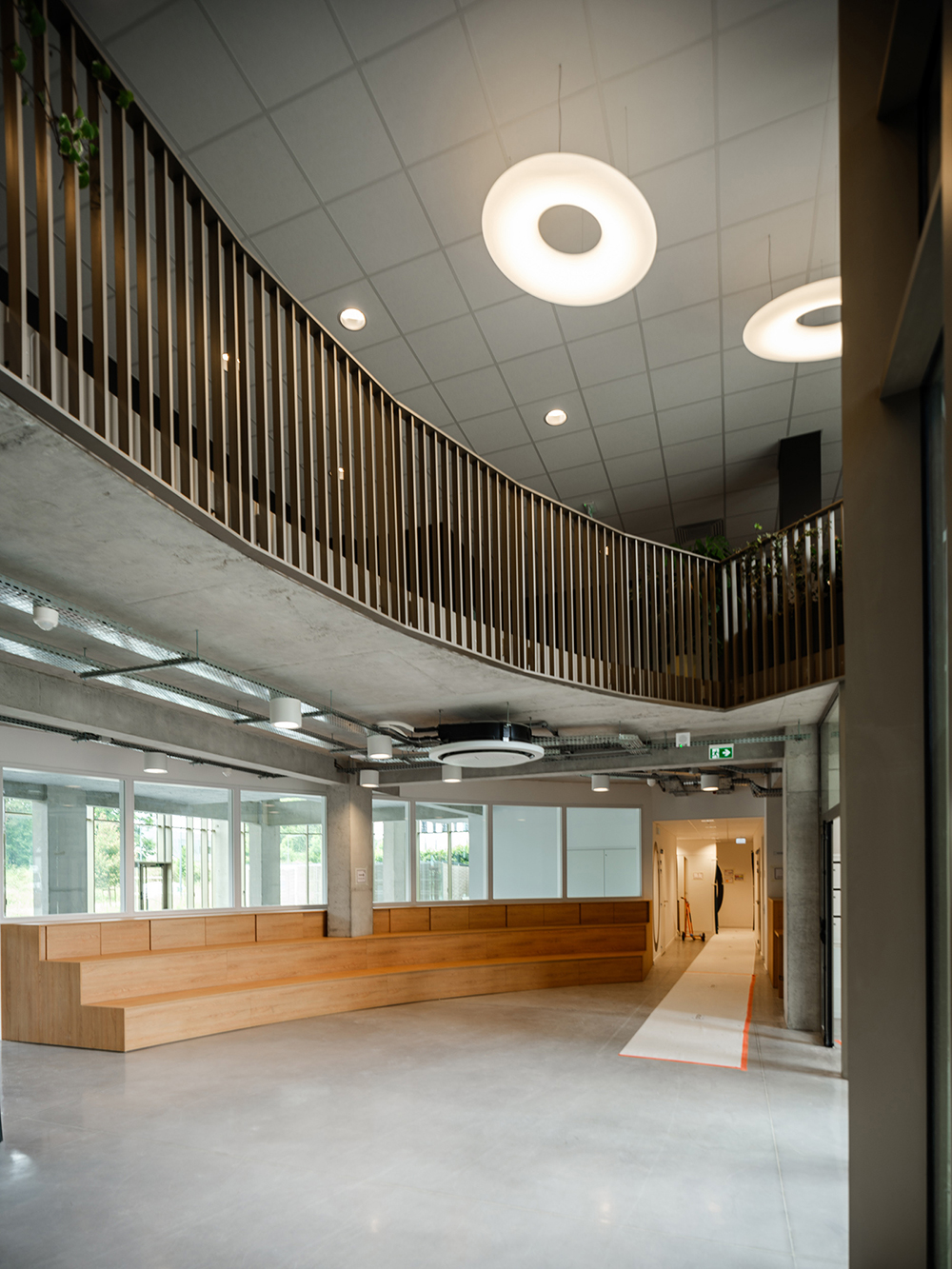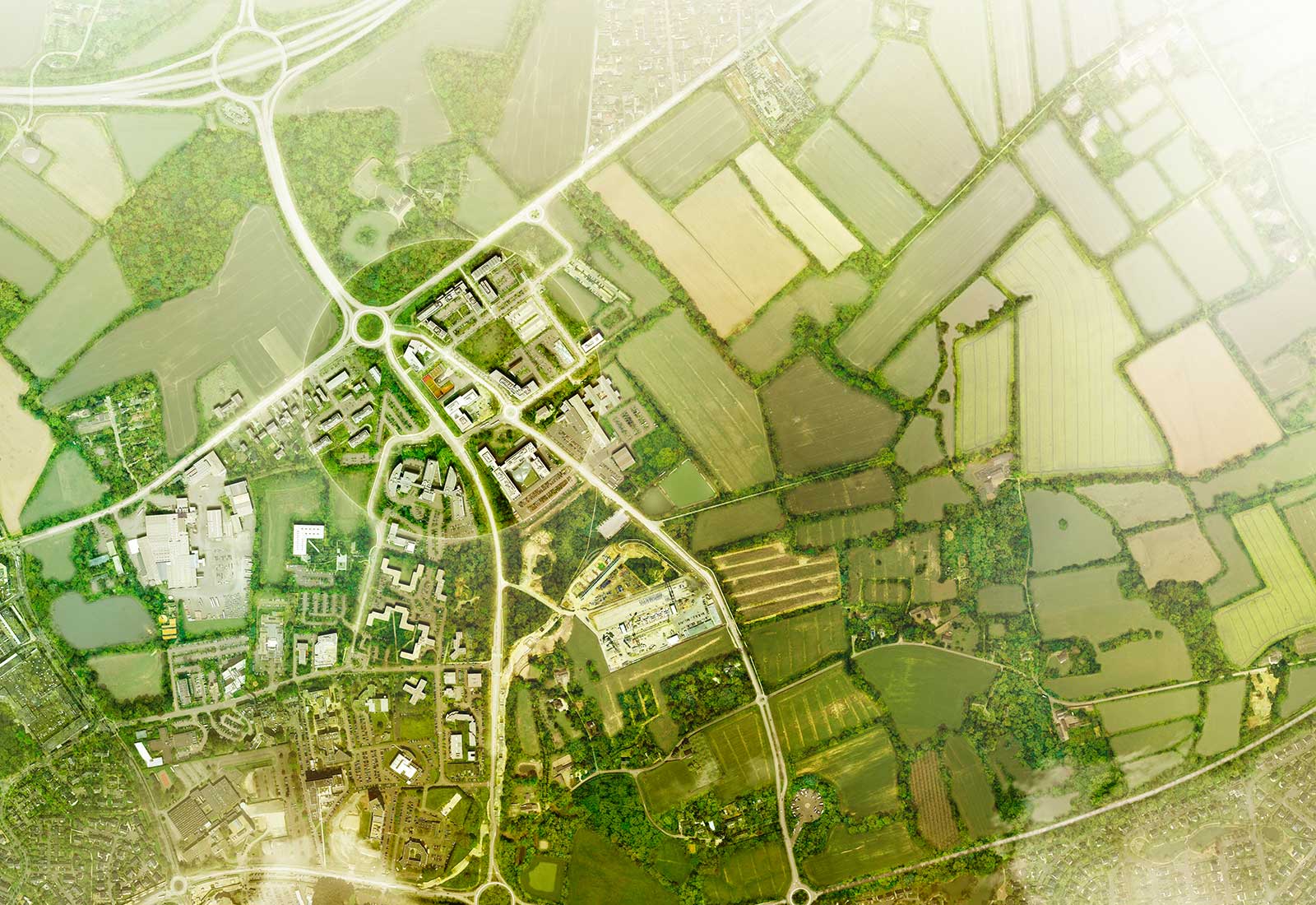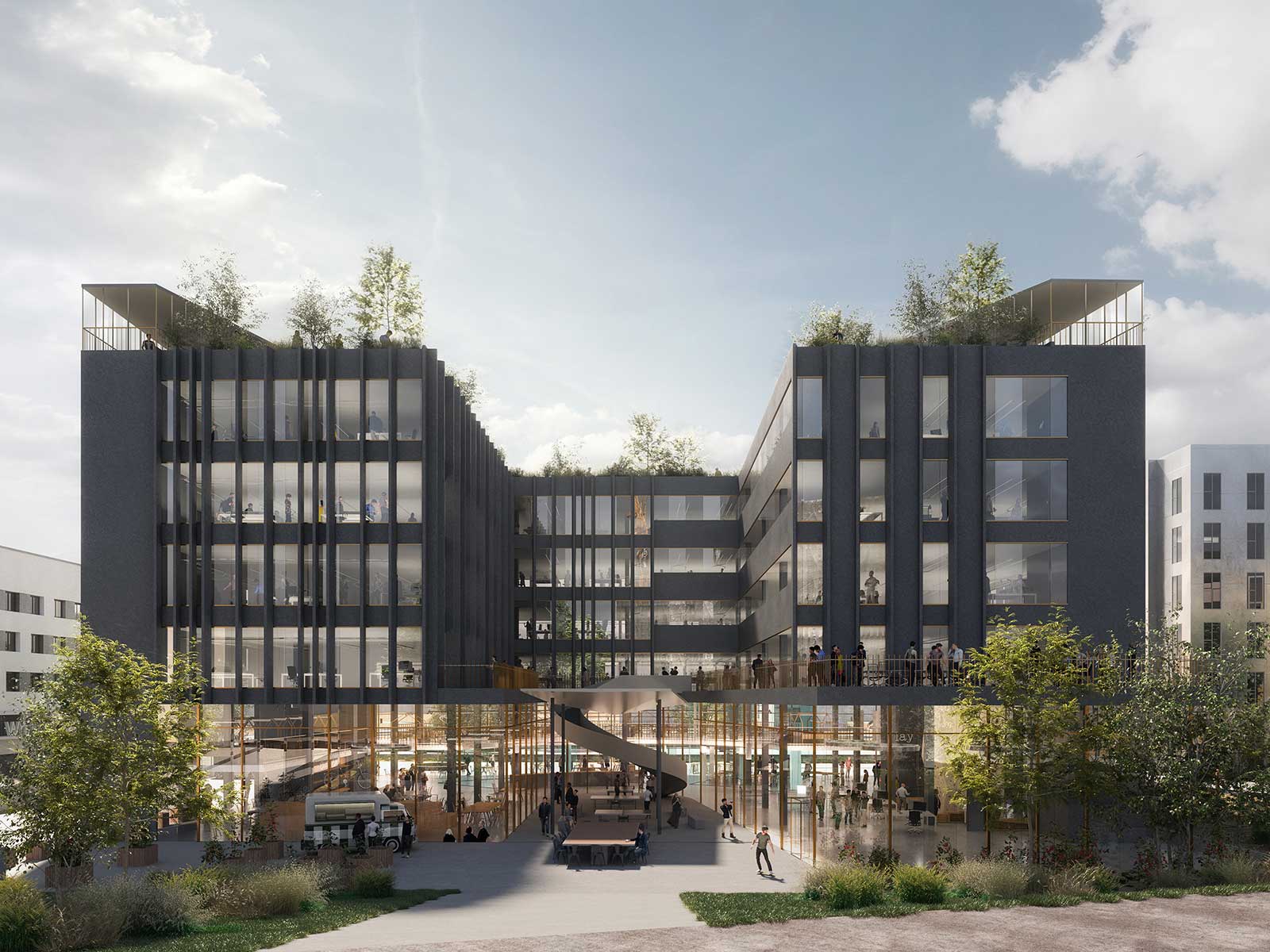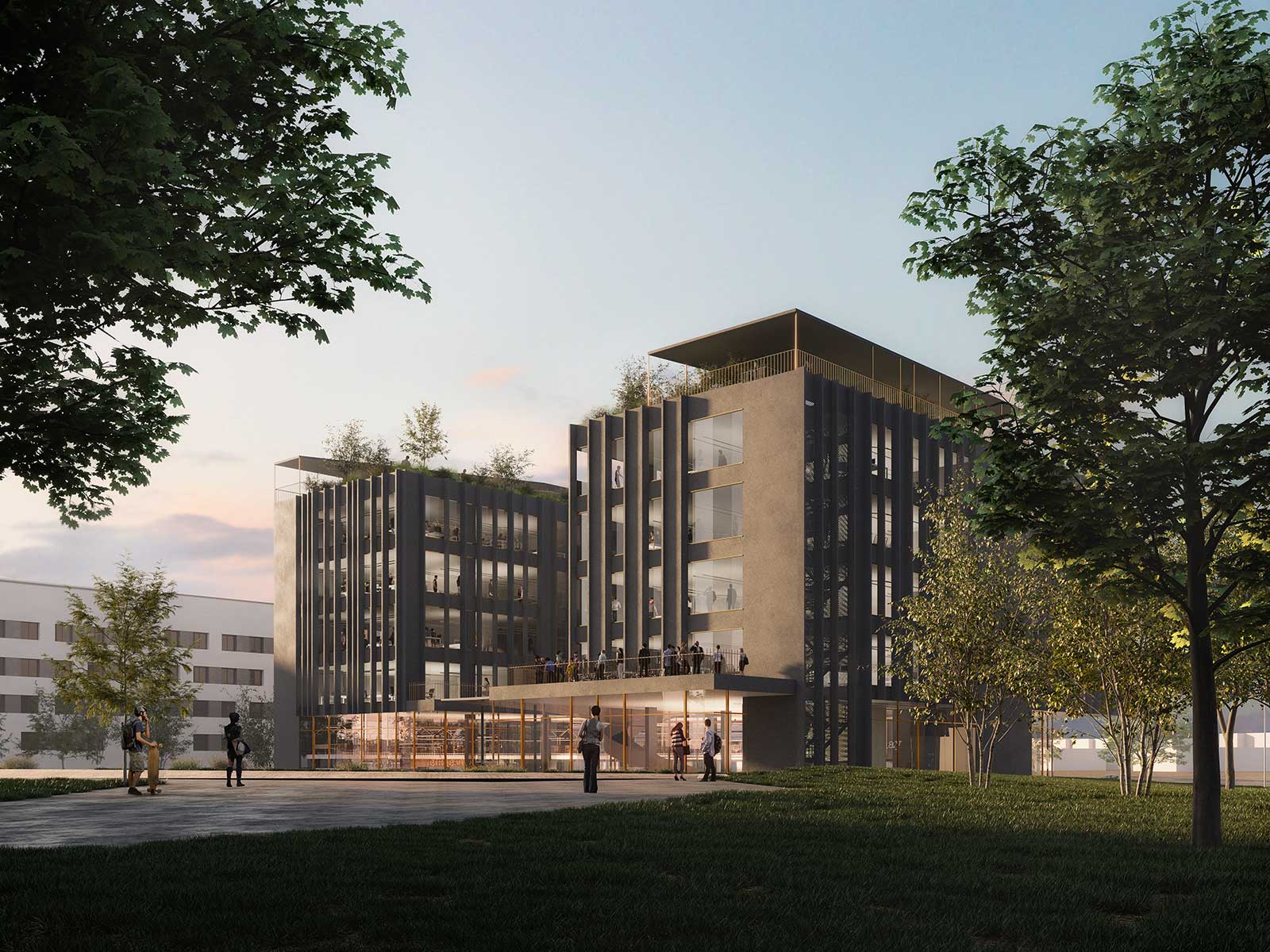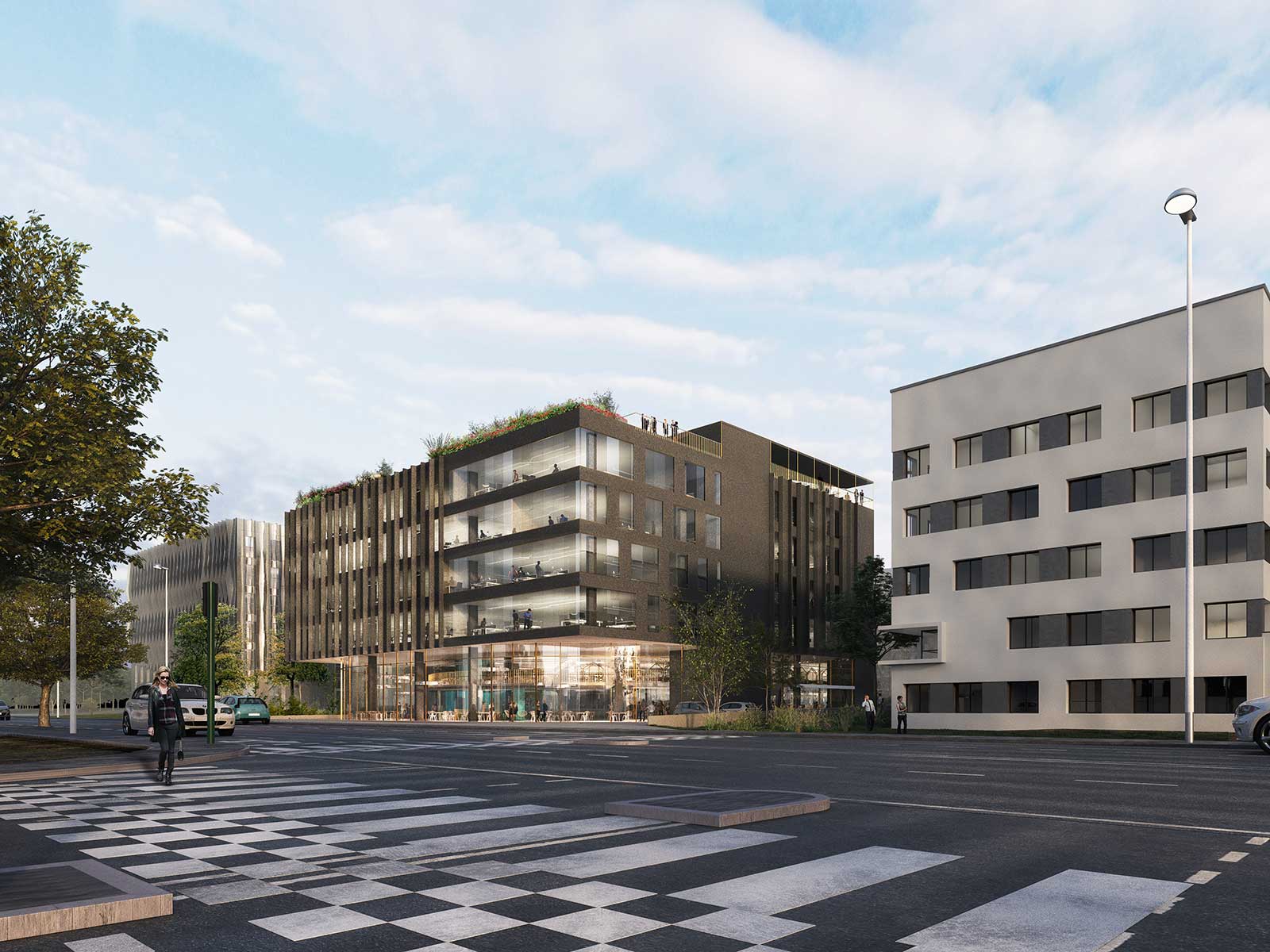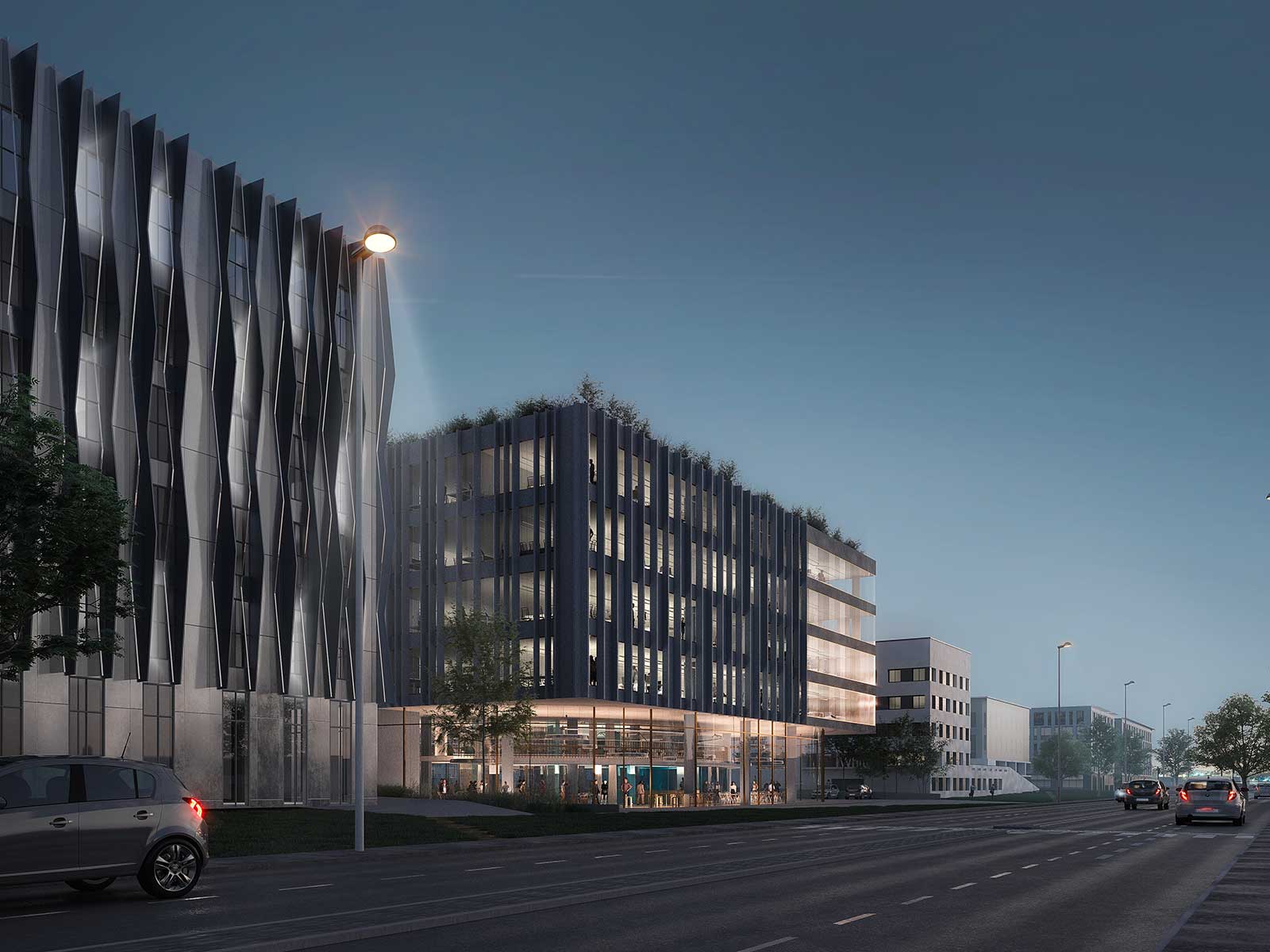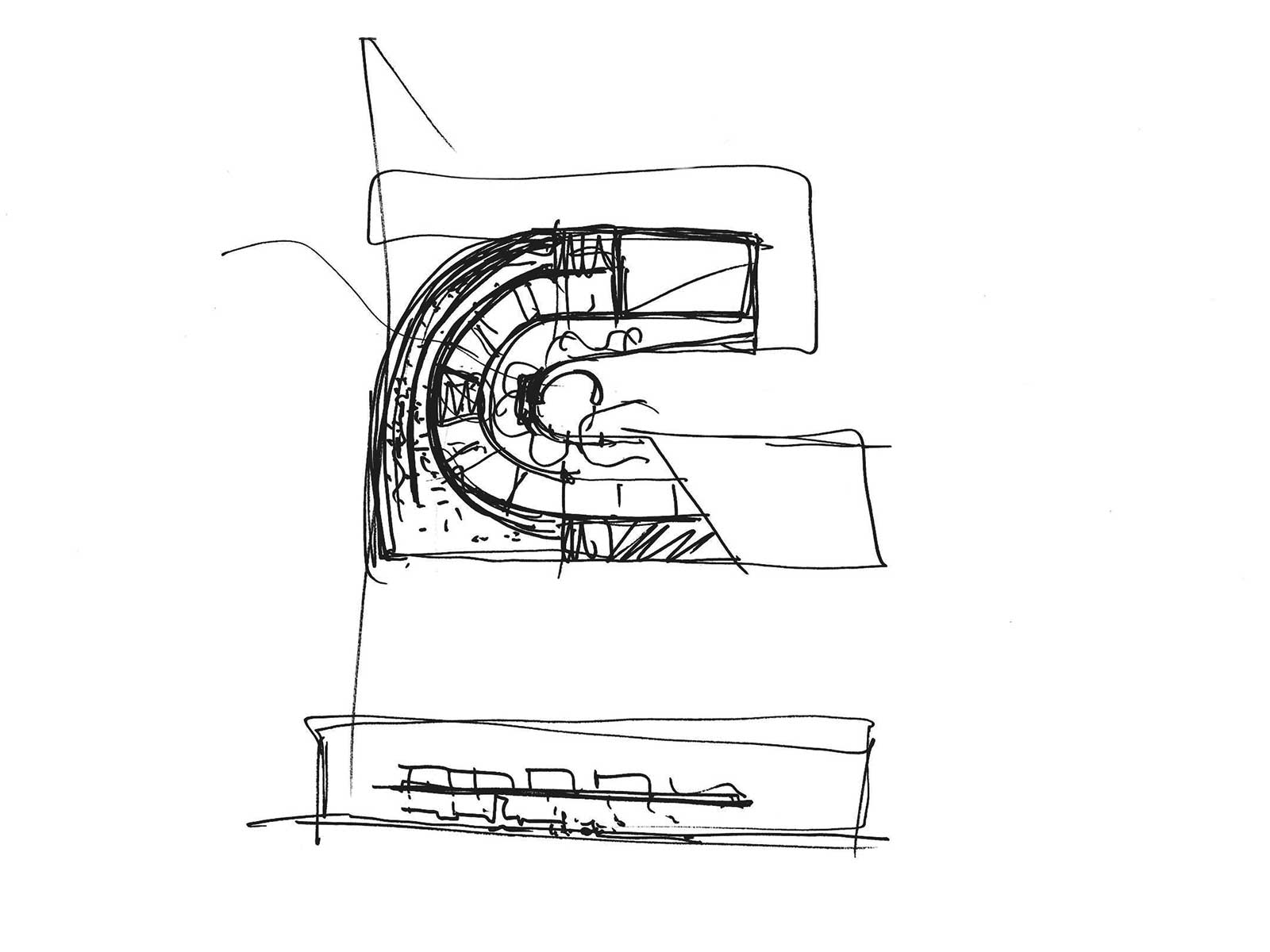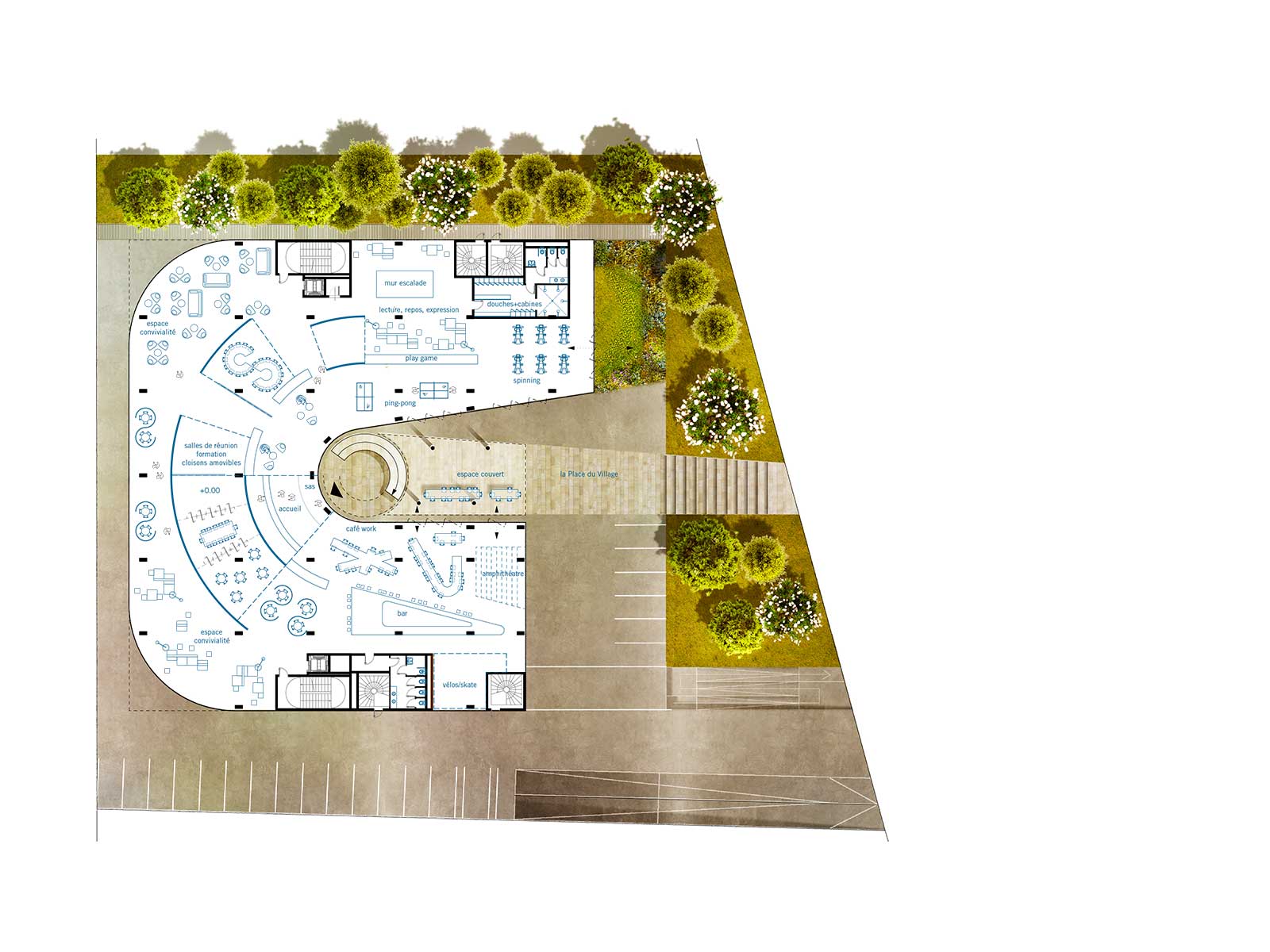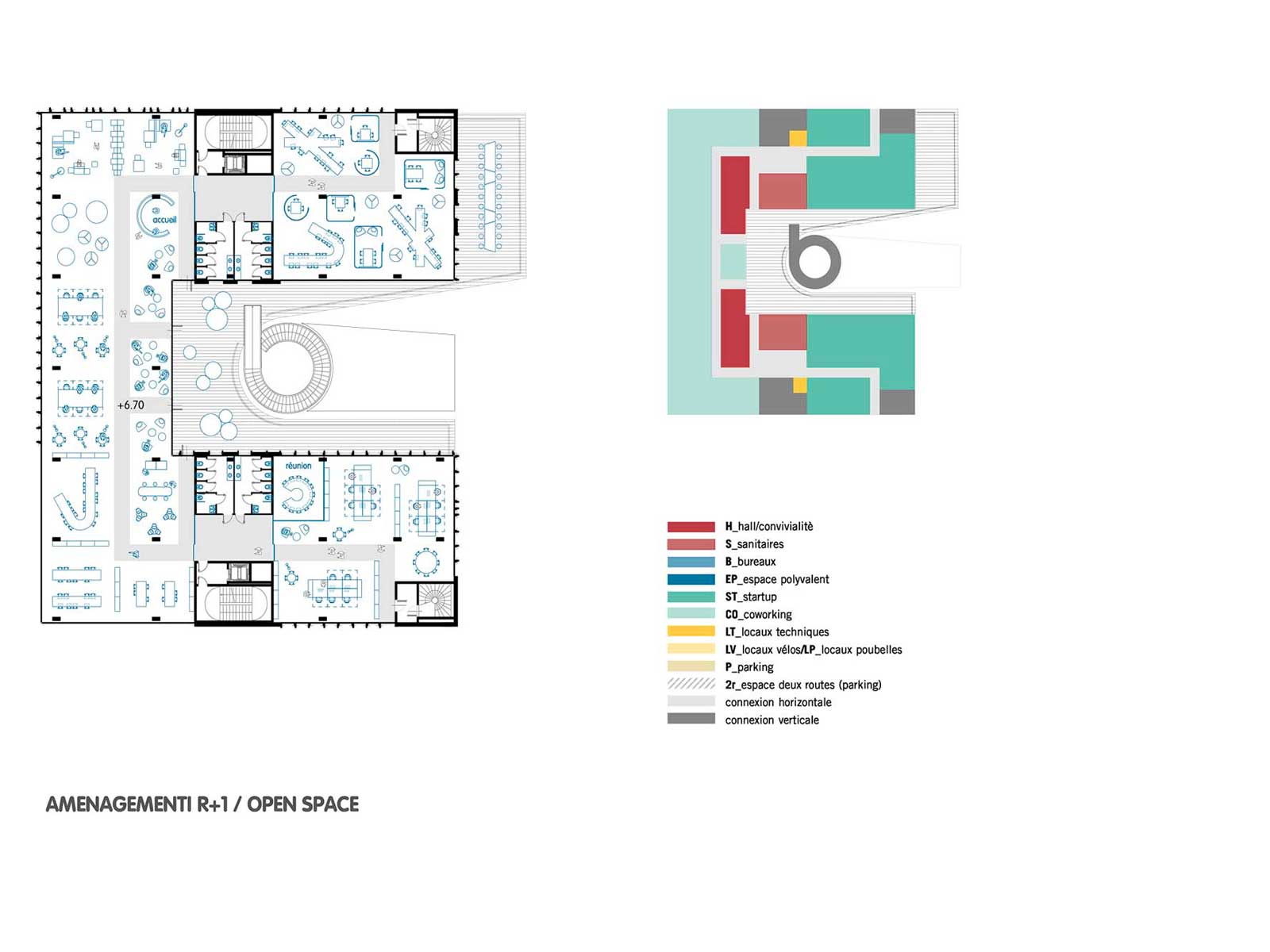 Complex for innovative offices, syber space – innovation hub
Cesson-Sévigné (Rennes), France
2019 – ongoing

program: Construction of a complex for innovative offices: workstations, hall with reception, work café, meeting and training rooms, conviviality areas, spaces for temporary activities, co-working spaces, accessible terraces and a three-level underground parking
> total area: 7 610 sqm SDP
> hall: 1 500 sqm
> co-working: 1 250 sqm
> offices: 3 750 sqm
> terraces: 800 sqm
> underground parking: 328 parking places
> external parking: 11 parking places
client: NGE Concessions
project: Alfonso Femia / Atelier(s) Alfonso Femia with
landscaper: BASE
structural, services, environmental engineering and economy control office: BETOM Ingénierie
environmental engineering: LAB Ingénierie
contractor: CARDINAL EDIFICE
energy levels and certifications:
– BREEAM. Performance level detected: very good
– Well being. Performance level detected: Silver
images: ©Atelier(s) Alfonso Femia & Diorama
"Being at the center of a place can imply that we have our own autonomy but also highlight an identity that is capable of interacting with the context." AF
To redefine one's identity.
Being at the center of a place can imply that we have our own autonomy but also highlight an identity that is capable of interacting with the context.
A simple form that offers a vertical stratification where the base is transparent and active.
A sequence that creates a perception between interior and exterior landscape.
A rhythm that offers a landscape within the landscape.
An urban facade that runs down the Boulevard and slowly opens up onto a small and inviting internal courtyard, with convivial spaces and a garden.
Rhythm and sequence become the structure of the project, floor by floor, facade by facade; creating a dialogue with light but also with the vertical concrete elements that make the volume unitary, while respecting the will of the building to rely on its glazed base.
A unitary and simple building, whose difference is expressed through each facade, each perspective, thanks to a continuous dialog with the context.
To redefine the identity of a place in order to restore its value.
Alfonso Femia